Qantas Loyalty CEO Olivia Wirth acknowledges there's room for improvement
'We are absolutely trying our best to get Qantas back to our best.'
Posted:
August 22, 2022 - 10:50 am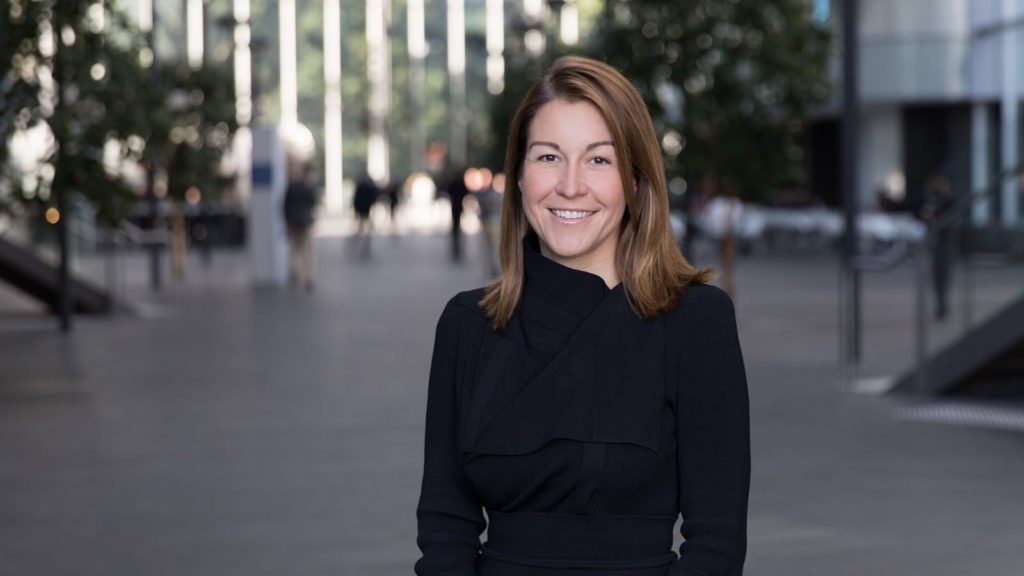 What we'll be covering
Qantas has certainly had its fair share of bad publicity lately. From frequent delays and cancellations through to call centre and baggage handling issues, the Flying Kangaroo hasn't been in everybody's good books. And that hasn't gone unnoticed by Qantas' Olivia Wirth.
As the CEO of Qantas Loyalty, Wirth oversees the Qantas Frequent Flyer program. And of course, being able to earn Qantas Points and Status Credits when flying can have a significant pull. But by the same token, frequent disruptions can really test a traveller's loyalty.
Hosting a lunch attended by invited guests, including some of Qantas' most widely-travelled Platinum One frequent flyers, Wirth spoke about Qantas' latest challenges.
Travelling through COVID presents new challenges
The last two and a half years haven't been the easiest for the aviation and tourism industries. Frequent border closures, travel restrictions and snap changes to government policies had downgraded even would-be travellers from airport lounges to their own lounge rooms.
But as 2023 draws near, COVID restrictions are no longer the bugbear they were before.
'I'm hoping that with the borders open and aircraft flying… sometimes (!),' Wirth says in jest – met by much laughter in the room – 'that you are enjoying not only dining out in the many restaurants that are once again open across Australia, but also flying.'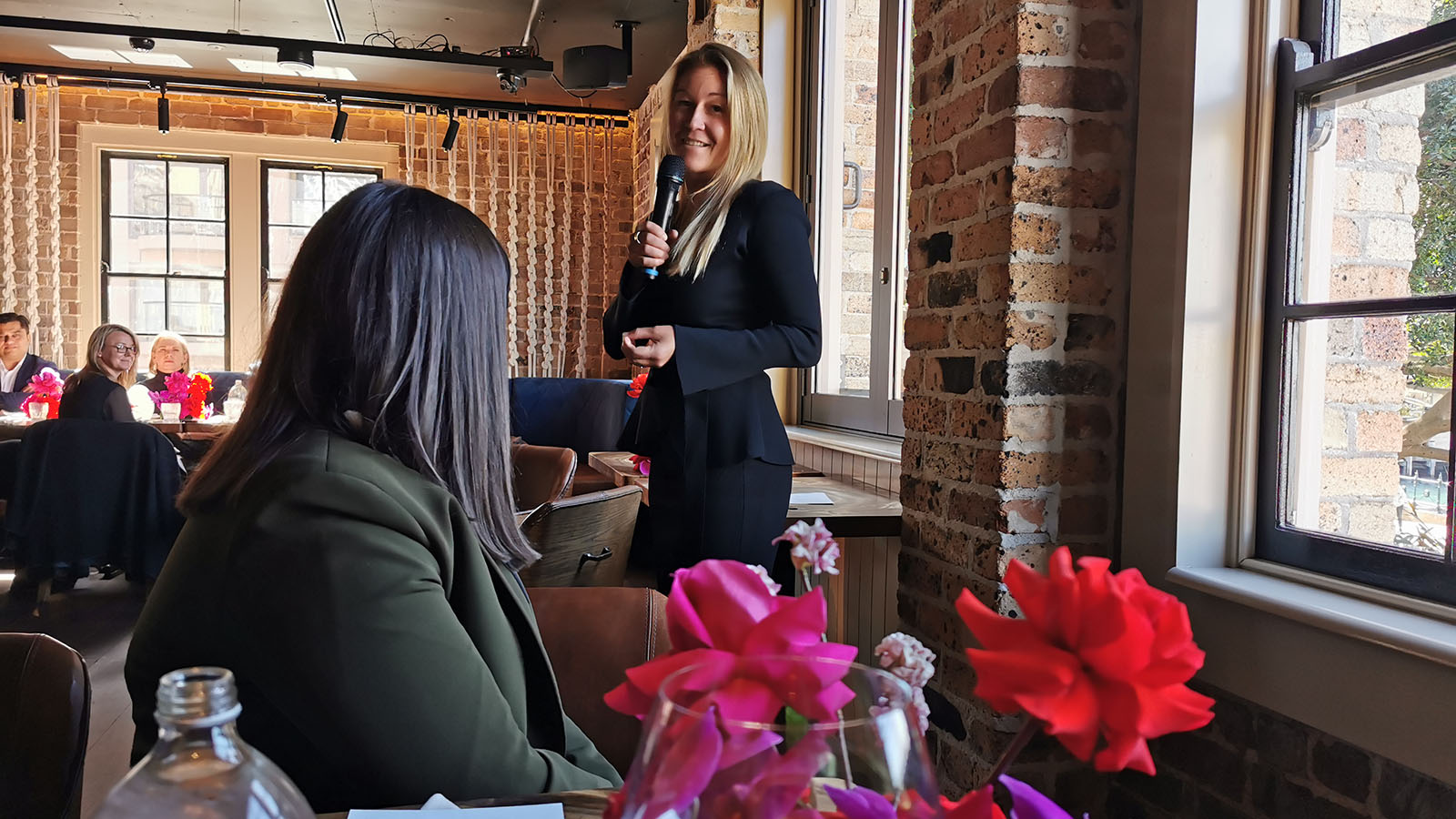 'Not only are we focusing on getting our operations back up and running, but we are very focused on making sure the Qantas Frequent Flyer program can continue to listen to the needs of our customers, our members, and deliver on that.'
'We know that post-COVID, people are going to spend more on travel. People are looking to get outside of their home. They want to travel more. They want to get back to connecting with people, and hospitality and dining is absolutely at the heart of that.'
Wirth's comments come as Qantas Frequent Flyer's fresh points-earning restaurant partnership takes off. Diners can earn up to three Qantas Points per dollar spent. That's in addition to a serve of Qantas Points when making the booking, and the rewards of paying the bill with a points-earning credit card.
Read: Qantas' new dining partnership puts Qantas Points on the menu
Ad – Scroll down to continue reading.Minimum spend, terms & conditions apply.
The issues at hand for Wirth and Qantas
While flight delays and cancellations can happen with every airline, Qantas' have been particularly disruptive lately. As reported by Australian Aviation, Qantas, as well as Virgin Australia and Air New Zealand, are statistically among the airlines most likely to cancel a flight.
Based on the time periods reported, Qantas was more than four times as likely to cancel a flight than Singapore Airlines. But of course, Qantas does have a significant domestic network as well as an international arm. Singapore Airlines is an international-only carrier.
'Now we know that at Qantas … we have had some challenges,' Wirth acknowledges. 'It is a global issue. But I want you to know that we are absolutely trying our best to get Qantas back to our best.'
'We are getting there. It's taking time, and we just want to thank you for your patience. I know at times it's trying. But just please know that we are doing everything top to bottom as are our people, to make sure that Qantas can continue to serve Australia as it has for the last 102 years.'
Qantas turns to technology for a smoother travel experience
Qantas has made many updates to its mobile app over recent months. Some of these allow travellers to respond to delays and cancellations in real-time.
For instance, when a flight is cancelled, passengers can often select an alternative that meets their needs. Or when Qantas expects delays later in the day – even if flights are still showing as 'on time' – it may be possible to fly earlier at no cost, if that suits the traveller's schedule.
'When we are at our finest, we are absolutely up there in terms of world-class airlines,' Wirth believes of Qantas. 'The entire team at Qantas, including my loyalty team, are doing everything possible to make sure that we bring Qantas back to its best.'
As a frequent traveller myself, I've certainly experienced a few delays and cancellations lately. But often, they're made known well before arriving at the airport. This at least allows me to plan around them – and the Qantas mobile app has been quite helpful in that regard.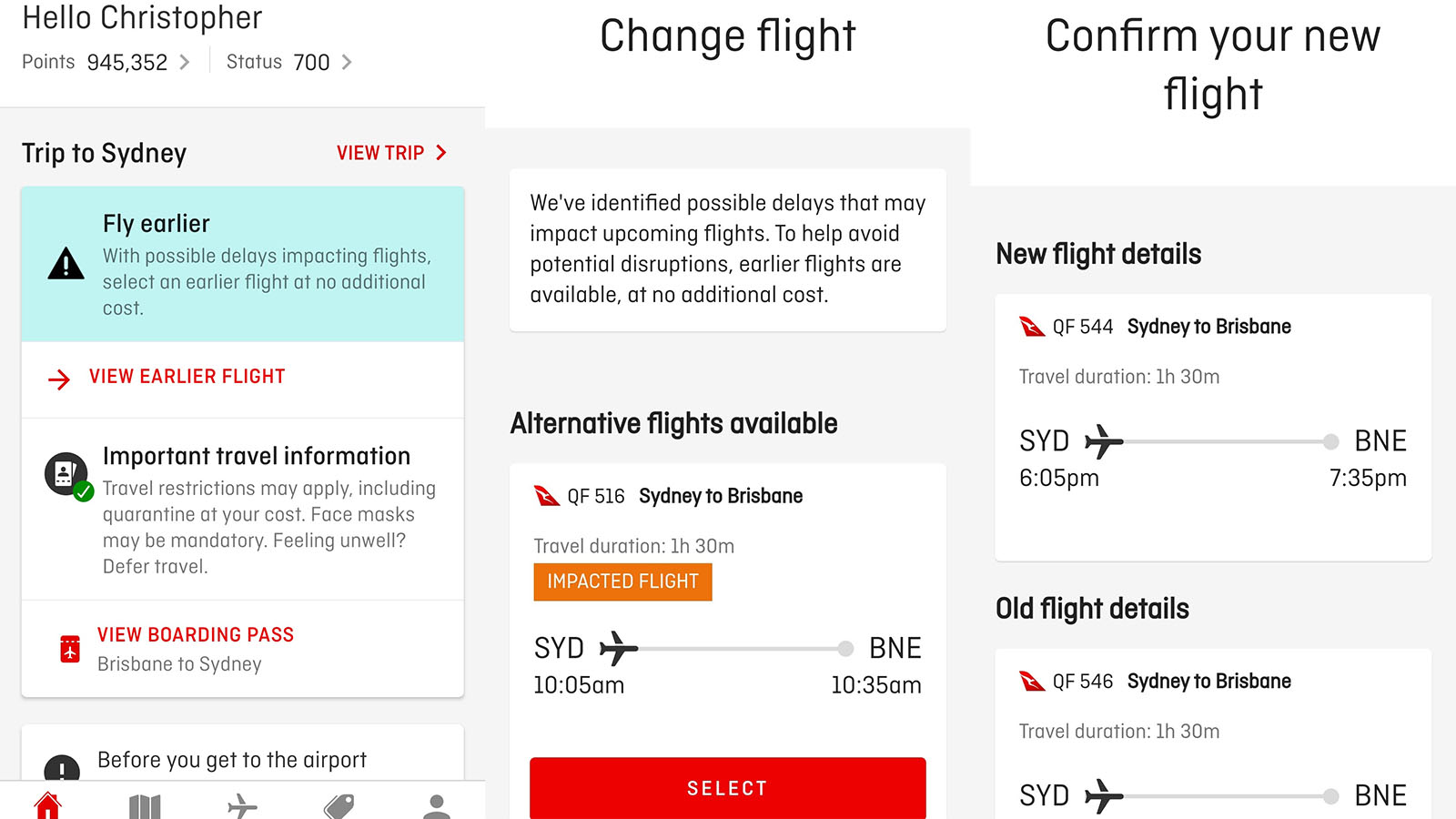 In some cases, disruptions can even work in your favour. For example, I recently used Qantas Points to book a flight from Sydney to Brisbane. When booking at short notice, I could only get a seat on an evening departure. That wasn't the greatest fit for my plans, but was still better than paying full fare for an earlier flight.
But when the flight I'd booked was cancelled the day prior, the Qantas app allowed me to secure a seat on any available flight the same day. That was regardless of reward seat availability or fare price for buying a new ticket. While it's not always the case, that flight cancellation worked out rather well.
Qantas Loyalty CEO Olivia Wirth's comments: summing up
All airlines are facing significant challenges at the moment, particularly when it comes to staffing. Qantas is no exception to that, but some of the recent comments made by Qantas Group CEO Alan Joyce have drawn particular scrutiny.
For instance, Joyce's now-infamous comment that airport security delays are often caused by travellers who aren't 'match fit'. When in reality, many screening lanes often sit closed because of staffing issues faced by airport security contractors.
Wirth's comments are refreshing: especially in acknowledging that there's room for the airline itself to improve. But while mobile app upgrades can make some things easier – and avoid travellers having to dial the Qantas call centre – many people would simply prefer to fly at the time they've originally booked.
For now, the best advice we can give is to download and use the Qantas mobile app when flying. At least that way, you'll be among the first to know of any changes, and can update your travel plans quick smart.
Also read: Qantas extends frequent flyer status, offers gifts as an apology
Feature image courtesy of Qantas.
---
Stay up to date with the latest news, reviews and guides by subscribing to Point Hacks' email newsletter.
Qantas Loyalty CEO Olivia Wirth acknowledges there's room for improvement
was last modified:
August 24th, 2023
by