Qantas Club, Domestic Business lounges set to open 1 July
Posted:
June 30, 2020 - 1:54 pm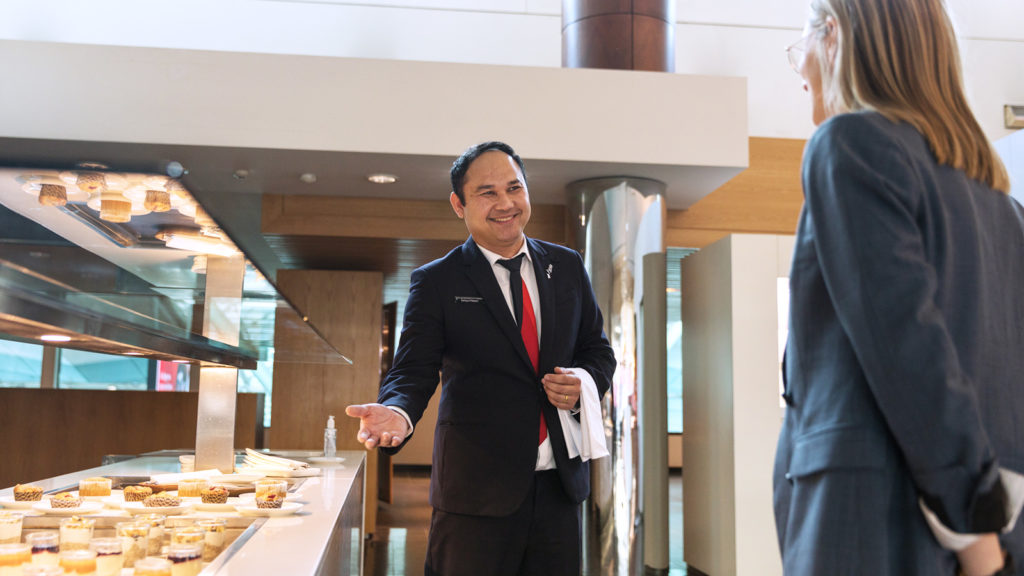 What we'll be covering
After being shut for 100 days since March 23, Qantas will slide open the doors to roughly a third of its domestic lounges around the country.
But with many new safety measures in place, you can wave goodbye to the iconic pancake machine and say 'hello' to individually plated dishes, sanitising stations, and stricter guest limits.
Which Qantas lounges are re-opening?
Starting on Wednesday 1 July 2020, Qantas will initially open 11 lounges across its domestic network, as follows.
Capital city lounges:
Canberra Domestic Business Lounge
Adelaide Qantas Club
Regional lounges:
Alice Springs Regional Lounge
Kalgoorlie Regional Lounge
Tamworth Regional Lounge
Coffs Harbour Regional Lounge
Broome Regional Lounge
Karratha Regional Lounge
Qantas advises that other Qantas Clubs, Domestic Business Lounges and Chairmans Lounges are planned to reopen 'in the coming weeks'.
In particular, lounges in Queensland and Victoria will progressively re-open from 10 July onwards, if the restrictions on gatherings are eased in those states. Chairman's Lounges are slated to open in August.
All international lounges (including those at Australian international terminals), will remain closed indefinitely.
Ad – Scroll down to continue reading.Minimum spend, terms & conditions apply.
Who can access Qantas lounges?
Here is a summary of the Qantas domestic lounge door list.
Qantas Clubs and Regional Qantas Lounges
– Gold frequent flyers (and higher) of Qantas and some partners
– Oneworld Sapphire frequent flyers
– Qantas Club members
– Business Class passengers
– General and Domestic Complimentary Lounge Passes
Qantas Domestic Business Lounges
– Platinum frequent flyers (and higher) of Qantas and some partners
– Oneworld Emerald frequent flyers
– Business Class passengers
– Platinum One Complimentary Lounge Passes
Qantas Chairman's Lounges
– Chairman's Lounge members only
The main deviation is that Qantas Domestic Business Lounges will temporarily welcome all guests in cities where alternate Qantas Clubs and Chairman's Lounges aren't open yet.
Strict capacity limits will remain enforced until physical distancing measures are removed in each state. Accordingly, complimentary lounge passes won't be able to be used, and lounge-worthy passengers can only bring in guests who are travelling with them on the same flight.
Previously, the Red Roo boosted Qantas Club memberships by 6 months and extended eligible elite frequent flyer memberships by 12 months.
What's different in the Qantas Lounges?
You'll notice quite a few changes in the lounges, from the moment you arrive. Sanitising stations are set up for you to clean your hands, and physical distancing requirements means the lounges will be emptier than usual.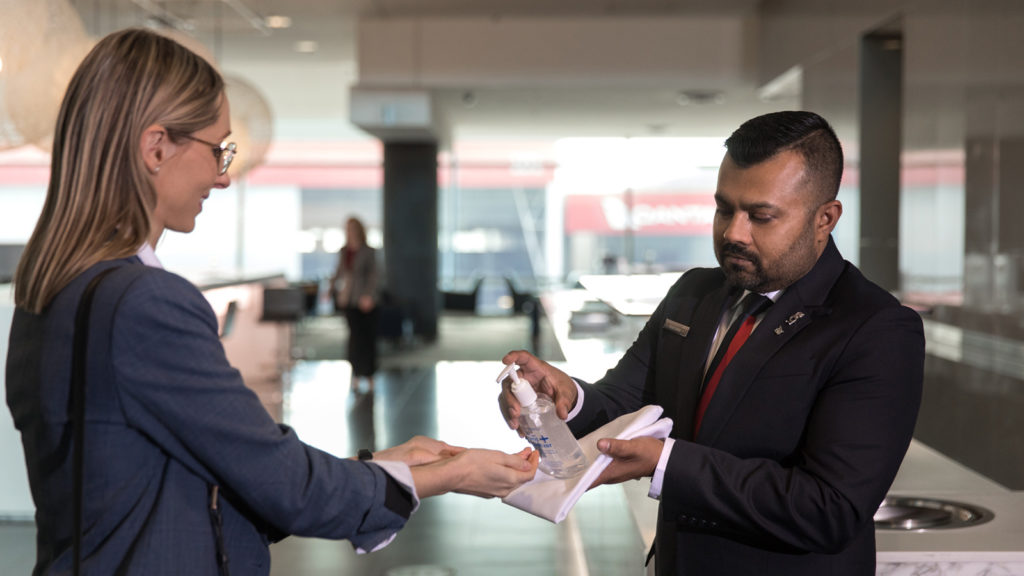 Changes to the food and beverage service are one positive that's come out of these restrictions. With buffets and self-service drinks scrapped, Qantas is spruiking its new range of 'bespoke dishes' that are individually plated.
Options will rotate daily and could include delights such as bacon and egg rolls in the morning, kale and cheese tarts with tomato relish, roasted field mushrooms, and blackberry cheesecakes.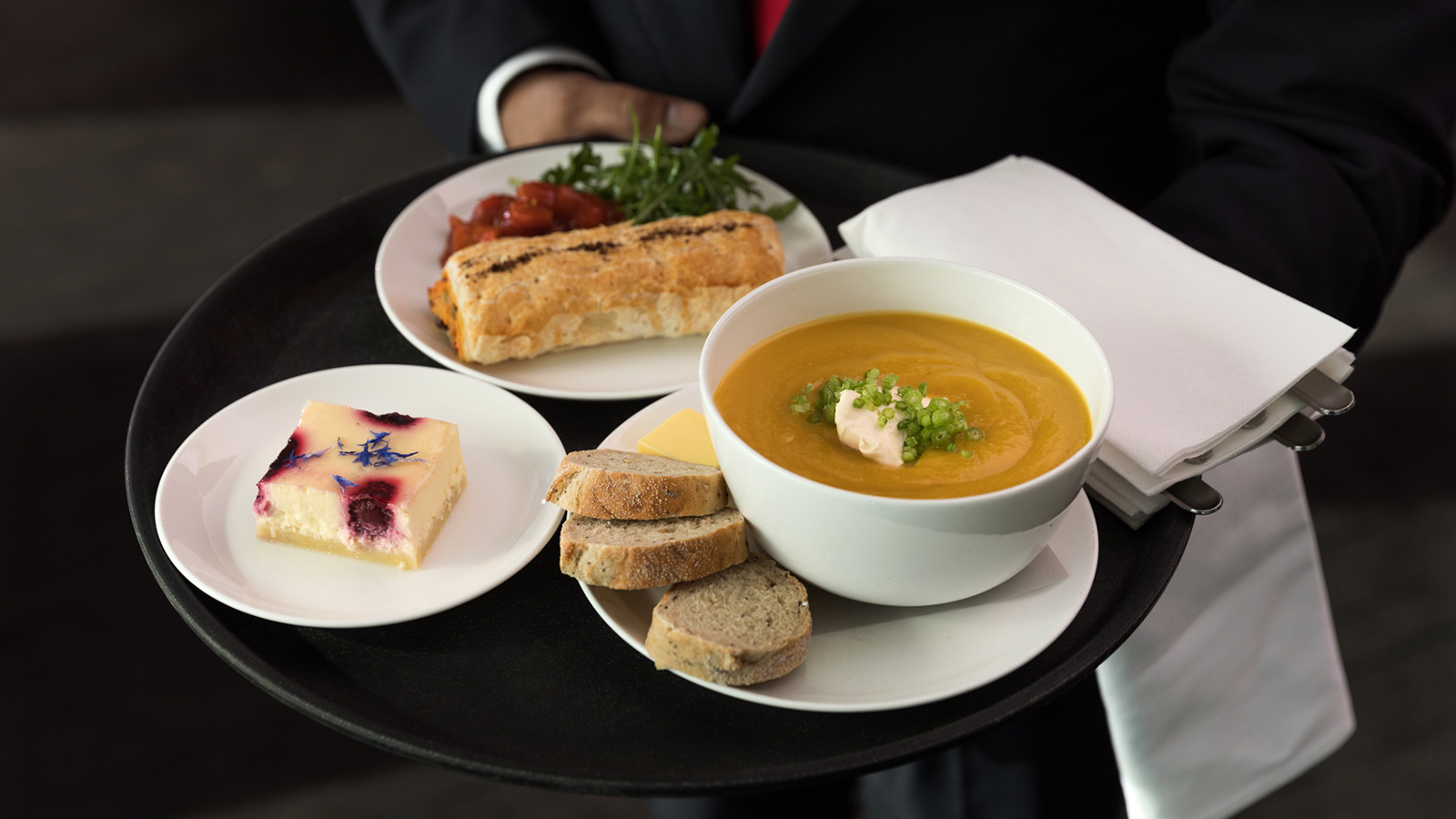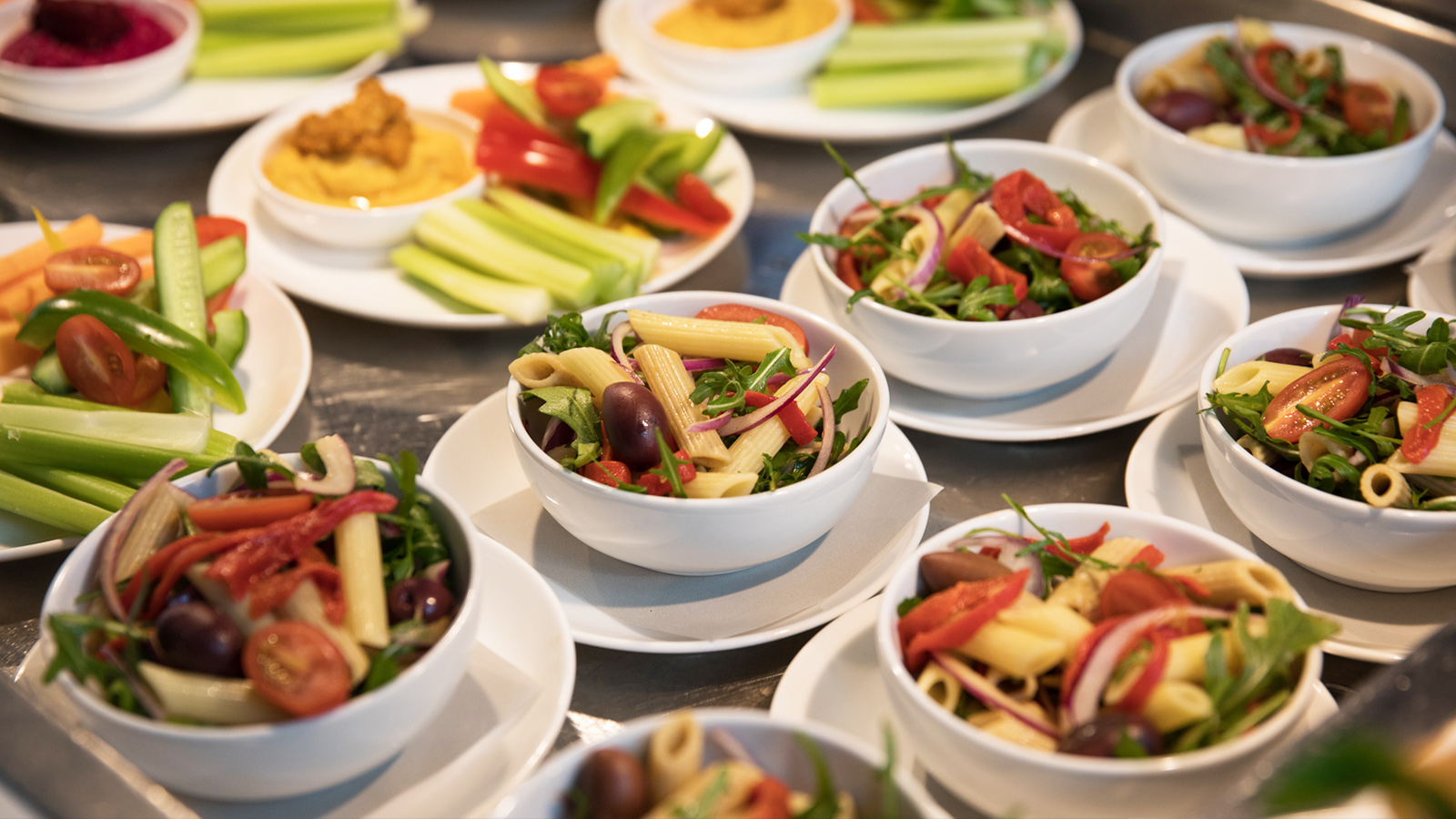 Attendants will help you with the choices at serviced Snacking Stations or will be roaming the lounges offering personalised tray service.
Melbourne's Spice Bar will continue to operate (when Victorian lounges are allowed to re-open), as will Perth's Pizza bar.
Guests can continue to order barista-made coffee in disposable cups, or go for freshly squeezed juice, beers and wines from the bar (spirits aren't mentioned).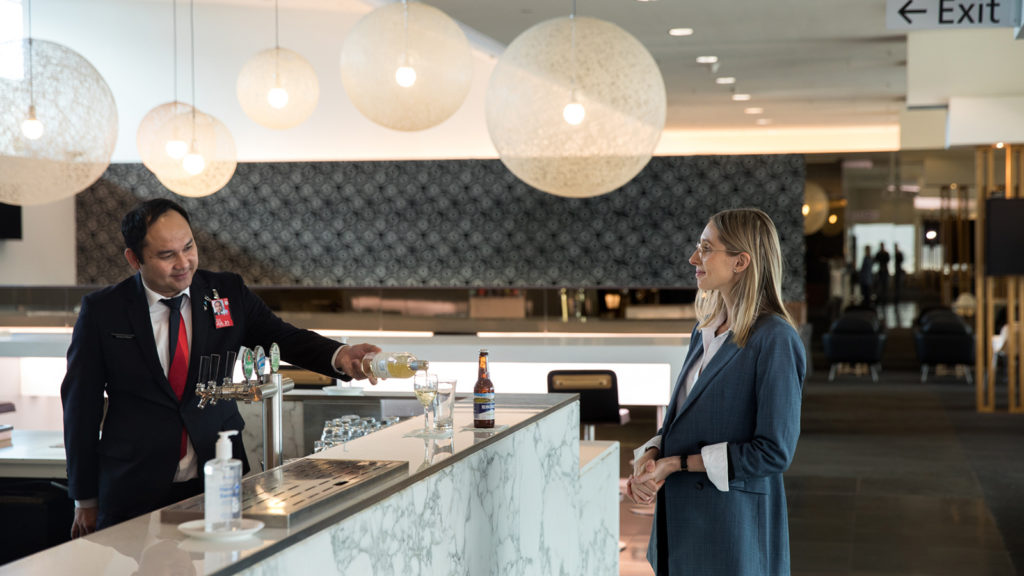 Behind the scenes, Qantas will carry out additional cleaning protocols to ensure high-contact surfaces are sanitised regularly. Lounges will have already been deep-cleaned before re-opening.
Qantas Chief Customer Officer, Stephanie Tully, said,
This is a new world for everyone as we introduce and evolve our services to the new travel climate, but we're very confident that we can make this work well for our people and our customers.
Summing up
Qantas is adapting well to the challenging travel climate, and it's great to see lounges opening up in states and territories that have a good hold on coronavirus cases.
For those with Qantas Points who wants to redeem a Business Class reward seat or upgrade their ticket, it's reassuring to know that lounge access will once again be included in the ticket when departing from certain airports.
Personalised service and individually plated items is a major improvement from the previous buffet setup, especially for those who are usually perched within a Qantas Club rather than a Domestic Business Lounge.
But the question now is what changes are temporary and what's here to stay? Tully says that 'some initiatives will become the norm while others such as capacity restrictions will ease as time goes on.'
While it would be nice for individually plated meals and personalised table service to continue, that idea likely won't be feasible when the lounges reach full capacity again.
All supplementary images courtesy of Qantas.
Qantas Club, Domestic Business lounges set to open 1 July
was last modified:
August 25th, 2023
by