Qantas soars to $1.4b half-year profit, boosts capacity with more jets
Qantas have pulled out of the COVID slump with sky-high profit and new projects.
Posted:
February 23, 2023 - 2:36 pm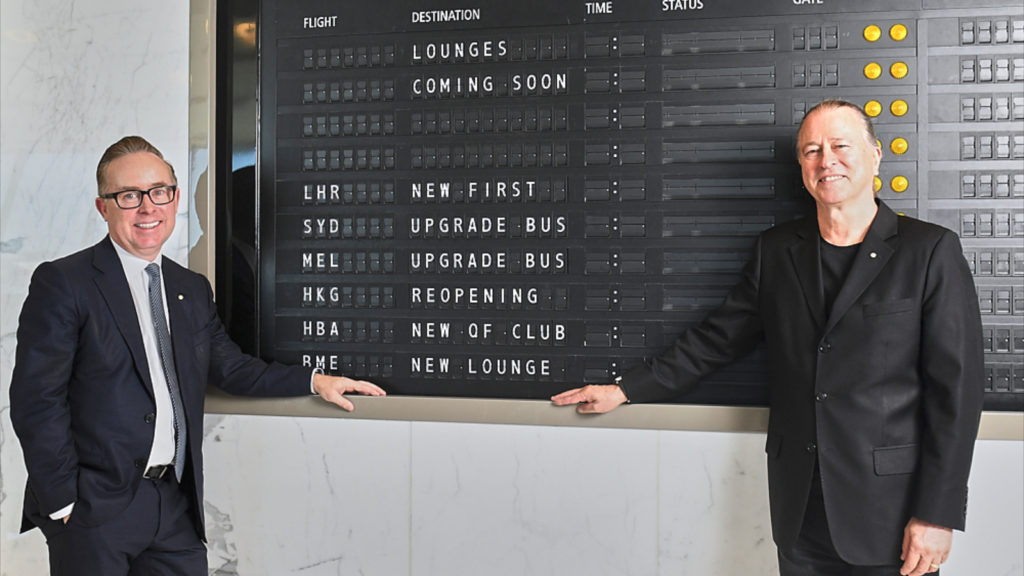 What we'll be covering
Qantas is soaring well and truly over the pandemic with a record pre-tax profit of $1.43 billion for the first half of the 2022-23 financial year. It comes after three turbulent years of a COVID-induced downturn and $7b of statutory losses.
Strong travel demand is certainly one of the biggest contributing factors. But higher yields (which loosely translates to higher airfare prices) and lower costs have helped too. Qantas Group CEO, Alan Joyce, promises that fares will eventually drop as supply chain and resourcing issues start to unwind.
When we restructured the business at the start of COVID, it was to make sure we could bounce back quickly when travel returned. That's effectively what's happened, but it's the strength of the demand that has driven such a strong result.

Fares have risen because of higher fuel costs, but also because supply chain and resourcing issues meant capacity hasn't kept up with demand. Now those challenges are starting to unwind, we can add more capacity and that will put downward pressure on fares.

Our people have been absolutely central to our recovery and that's why we're so pleased to be in a position to reward them with up to $11,500 in cash and shares, and why we've given them another $500 staff travel credit today.

– Alan Joyce, Qantas Group CEO, 23 February 2023
At Point Hacks, we're mainly focused on the loyalty and passenger experience side of things. Here are the latest updates from Qantas' recent report.
Qantas Loyalty continues to outperform
The Flying Kangaroo's loyalty division delivered a remarkable $1 billion in revenue for the half-year. Around 1 million people joined Qantas Frequent Flyer in the last 12 months to reach a membership base of 14.7 million.
Qantas says more than 3 million flights were taken using Qantas Points, though the airline doesn't elaborate on the breakdown between true reward seat redemptions and points + pay bookings.
And it seems people are increasingly topping up their points balances with a 14% increase in Qantas health insurance customers.
Ad – Scroll down to continue reading.Minimum spend, terms & conditions apply.
New lounges and jets on the horizon
Qantas' latest financial results are no surprise given the airline has already announced a raft of new investments in the customer experience, which we've covered separately.
This includes more than $100 million being spent to create new lounges, including a Qantas London First Lounge and refurbishments of the Sydney and Melbourne International Business lounges.
The airline also revealed new Business and First Class suites that will take centre-stage on the Airbus A350 'Project Sunrise' flights in late 2025.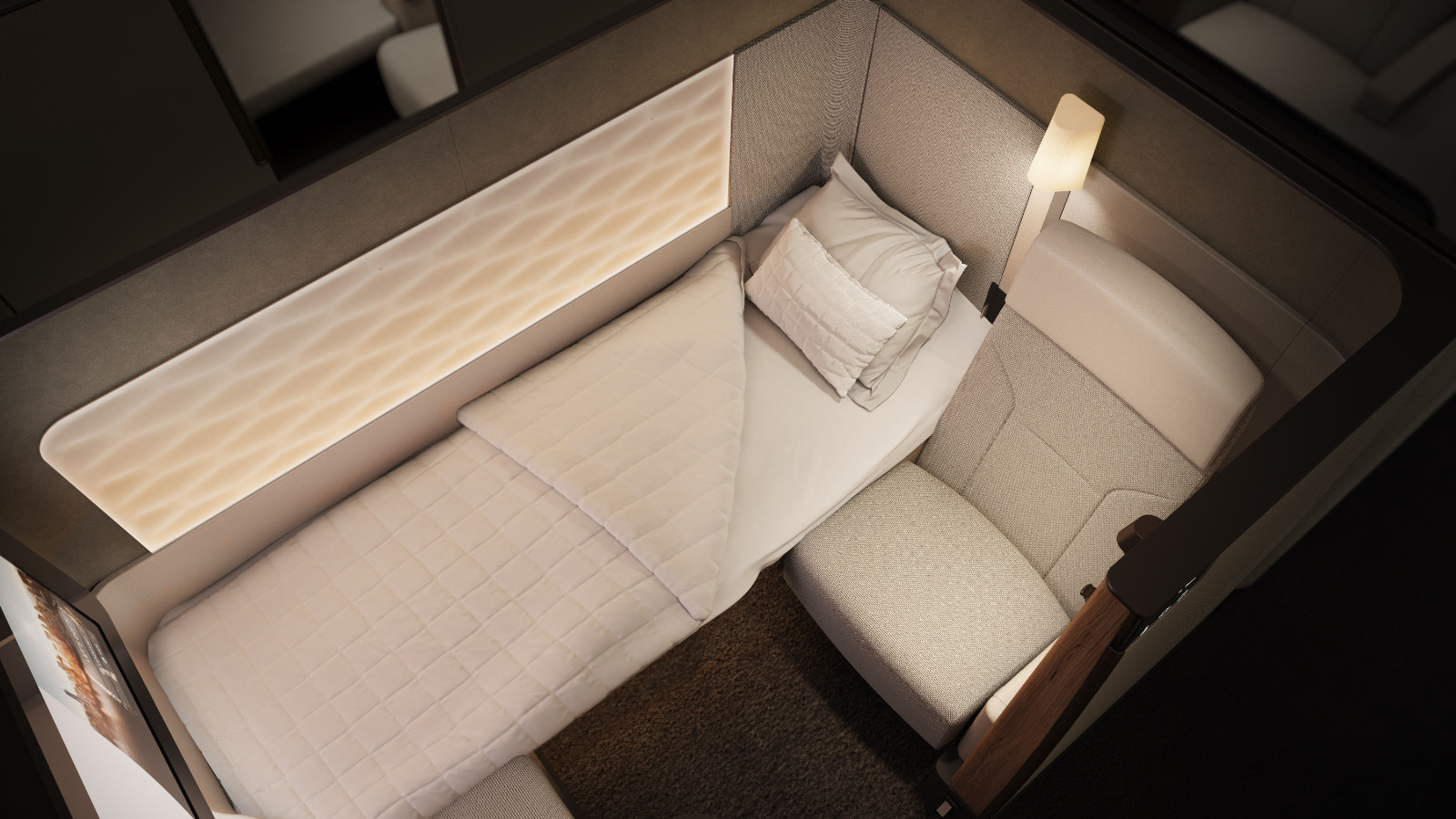 Qantas is also exercising nine purchase right options for the Airbus A220, bringing the total firm order up to 29 jets. These nimble narrowbody jets will start landing in Qantas colours this year.
To boost capacity across the network, Qantas will also:
Take delivery of three more Qantas Boeing 787s this year.
Source five Airbus A319/A320 aircraft for Network Aviation to increase growth in regional WA.
Have options to wet-lease up to 12 additional Embraer E190s from Alliance Airline for QantasLink.
Add two Airbus A320s for Jetstar Asia in Singapore.
Take delivery of seven Airbus A321LRs for Jetstar Australia this year.
Summing up
Qantas is off to a bumper start to the financial year and it's full steam ahead for a range of projects and investments. By July 2023, the airline expects domestic capacity to increase to 103% of pre-COVID levels, while international capacity will rise from 60% to 80%.
Interestingly, the airline notes fares will 'moderate' during this financial year, but still remain significantly above pre-COVID levels. It seems that while prices shouldn't rise much more, they'll also not drop too much either. Fuel costs have risen by 65% due to higher oil prices and a stronger US dollar.
With a 50% increase in Classic Flight Reward seats across the network in place until the end of 2023, using Qantas Points for reward flights is still one of the best ways to save on travel costs. Qantas' own carrier charges for Business and First Class redemptions are modest at around $450 one-way for a Sydney-London booking.
Those fees are quite reasonable compared to what some similar airlines (such as Qatar Airways and Emirates) are charging. Meanwhile, Economy rewards aren't that aspirational, but using Qantas Points will likely save you a lot of cash compared to current fares.
One area Qantas hasn't touched on is more investment in upgrading customer contact channels. Pre-pandemic, services such as SMS help were great for dealing with minor issues without needing to call up. Having more trained staff in the contact centres would also alleviate the myriad of ticketing issues that are often discussed on Australian Frequent Flyer.
---
Stay up to date with the latest news, reviews and guides by subscribing to Point Hacks' email newsletter.
Qantas soars to $1.4b half-year profit, boosts capacity with more jets
was last modified:
August 24th, 2023
by