Qantas launches the Qantas Card Companion Tool
Posted:
March 13, 2020 - 12:30 pm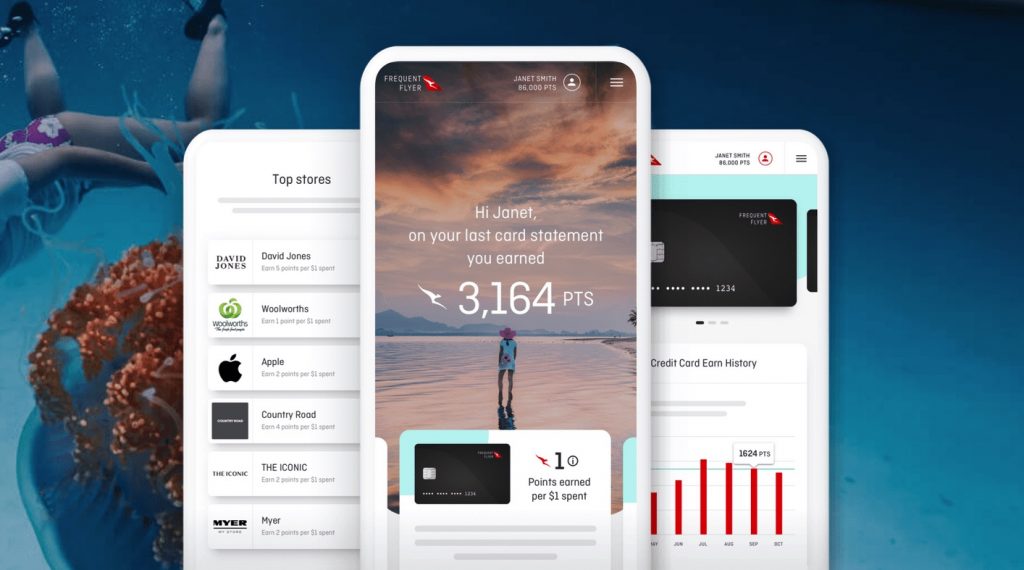 What we'll be covering
Qantas Frequent Flyer has launched a new handy tool called Qantas Card Companion, which helps you keep track of your Qantas Points earnings and benefits from related credit cards.
By linking your eligible credit cards, you can see in one handy location all the Qantas Points you've earned on those cards, plus other perks like lounge access passes and travel insurances that you can take advantage of.
Down the track, Qantas will add more features such as destination goal tracking and special offers to boost your points. Although the Card Companion is still in its opening stages, it's a good idea to log in now and start getting a feel for it.
How to use Qantas Card Companion
Qantas tells us that right now, 43 eligible cards can be linked with many more to be included in the coming months.
From my testing, most Australian Qantas credit cards work, except for Bankwest, Citi, Commbank, Jetstar and Woolworths. All major bank cards are working.
When you first log in, you'll be prompted to search for your Qantas Points-earning credit cards. You can add up to three cards.
Once they're all selected, accept the terms and conditions, then click 'Confirm and Continue'. To come back to this stage another time, click on 'Your Cards' on the top menu bar, then 'Add/Remove' on the following page.
The Card Companion homepage dashboard shows a summary of your linked cards and shows useful information including the current earning rate, and major benefits such as any lounge passes. Down the track, points that are earned monthly will be shown on the graph below.
Clicking onto 'Your Cards' will show the full range of benefits. For example, the Qantas American Express Ultimate Card is currently earning up to 1.25 Qantas Points per dollar spent, has two Qantas lounge invitations, two Amex lounge invitations, a $450 travel credit, travel insurance and so on.
Ad – Scroll down to continue reading.Minimum spend, terms & conditions apply.
Additional Qantas Card Companion features
On the top menu, there are also options for 'Earn points', 'Use points' and 'Calculator'. The latter two features are currently disabled and will be introduced down the track.
As the name says, 'Earn Points' shows you different wants to accumulate even more Qantas Points, including some bonus sign-up offers.
Below that section are links to Qantas Shopping retailers, where you can earn Qantas Points per $1 AUD spent at big-name brands such as Apple, Myer and David Jones.
Summing Up
Although the Qantas Card Companion is still in its infancy, I can see this becoming a valuable tool to anyone collecting Qantas Points through credit cards. After all, it's a central location tracking all your earned Qantas Points and reminding you of your included benefits, so you don't forget to use them.
Down the track, the destination goal planner will be useful for those who need a bit of help and guidance to save up enough Qantas Points to book award seats. There is a potential for great exclusive offers also, as that will all be integrated with your destination goal planner.

Related articles
Qantas launches the Qantas Card Companion Tool
was last modified:
August 25th, 2023
by