Accor Live Limitless boss Mehdi Hemici goes ALL-in on loyalty
We dive into the chain's Qantas partnership, with a sneak peek at what's next to come.
Posted:
November 3, 2022 - 2:00 pm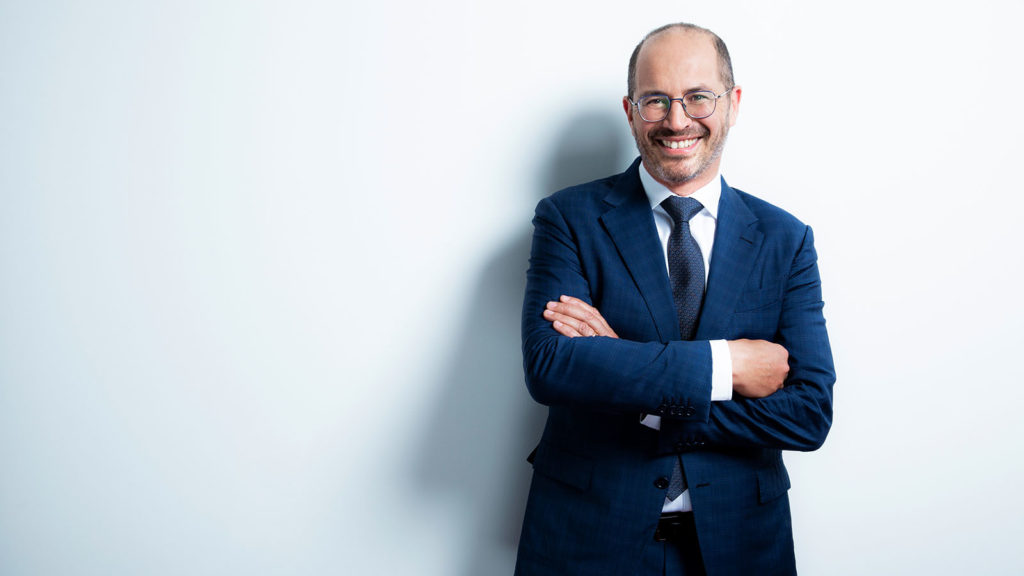 What we'll be covering
Accor has come a long way from the days of Le Club AccorHotels. With many more brands joining its stable in recent years and a redesigned program in Accor Live Limitless (ALL), the chain is spreading its wings and setting sail on its next adventure.
Heading up that rebooted loyalty program is Mehdi Hemici, Accor's Paris-based Chief Loyalty and Partnerships Officer. In this exclusive Point Hacks interview, we take a look at Accor's recent endeavours in the loyalty space, and get a sneak peek at what's ahead.
Diving into Accor's Qantas partnership
Under its recent tie-up with Qantas, eligible Accor Live Limitless members can earn Qantas Points when staying with Accor across Asia Pacific. That's three Qantas Points per AU$1 spent, in addition to the ALL points they'd normally collect.
But that great perk doesn't apply further afield, such as across the Middle East, Europe or North America. As Hemici explains, 'it's a mutual decision' between Accor and Qantas. 'We prefer to take a cautious approach … and it's a huge commitment to make.'
'We wanted to test the waters on the way that this would be economically sustainable for both the companies. You're a loyalty expert, you would know, when you make a commitment to a customer, you better deliver on it. It needs to be sustainable.'
But will the Accor/Qantas partnership evolve further? After all, Accor's industry rival Marriott offers Emirates Skywards miles when eligible members stay at Marriott Bonvoy properties right across the globe.
'The early results are very positive for both companies,' Hemici shares of Accor's arrangements with Qantas. But with these cross rewards partnerships, 'we prefer to start regionally, and possibly expand in future.'
The chain has other similar deals with Air France in Europe, and more recently, with Qatar Airways in the Middle East. But by design, travellers have to choose just one cross rewards partner. And switching from one of those partnerships to another is only possible once a year at most.
'We ask for a commitment (from) our customers to say, pick one airline. Be true to that airline, and we'll accelerate your points if you do so. So this is why the new cross rewards platform is built accordingly.'
That said, Accor is also working on 'two-way conversion' between ALL and its cross rewards partners. Watch this space!
Accor's recent status match for Qantas cardholders
A more recent aspect of the Qantas partnership was the broad offer of Accor Live Limitless Gold status. This temptation came about in August, being available to all frequent flyers at the Qantas Silver tier and above. It was also offered to Points Club and Points Club Plus members.
With the floodgates open to just about everybody except Qantas Bronze, it's no surprise that the deal 'had a very strong pick up,' Hemici confirms. 'We had a meeting yesterday with Qantas reviewing the numbers, and both partners are satisfied.'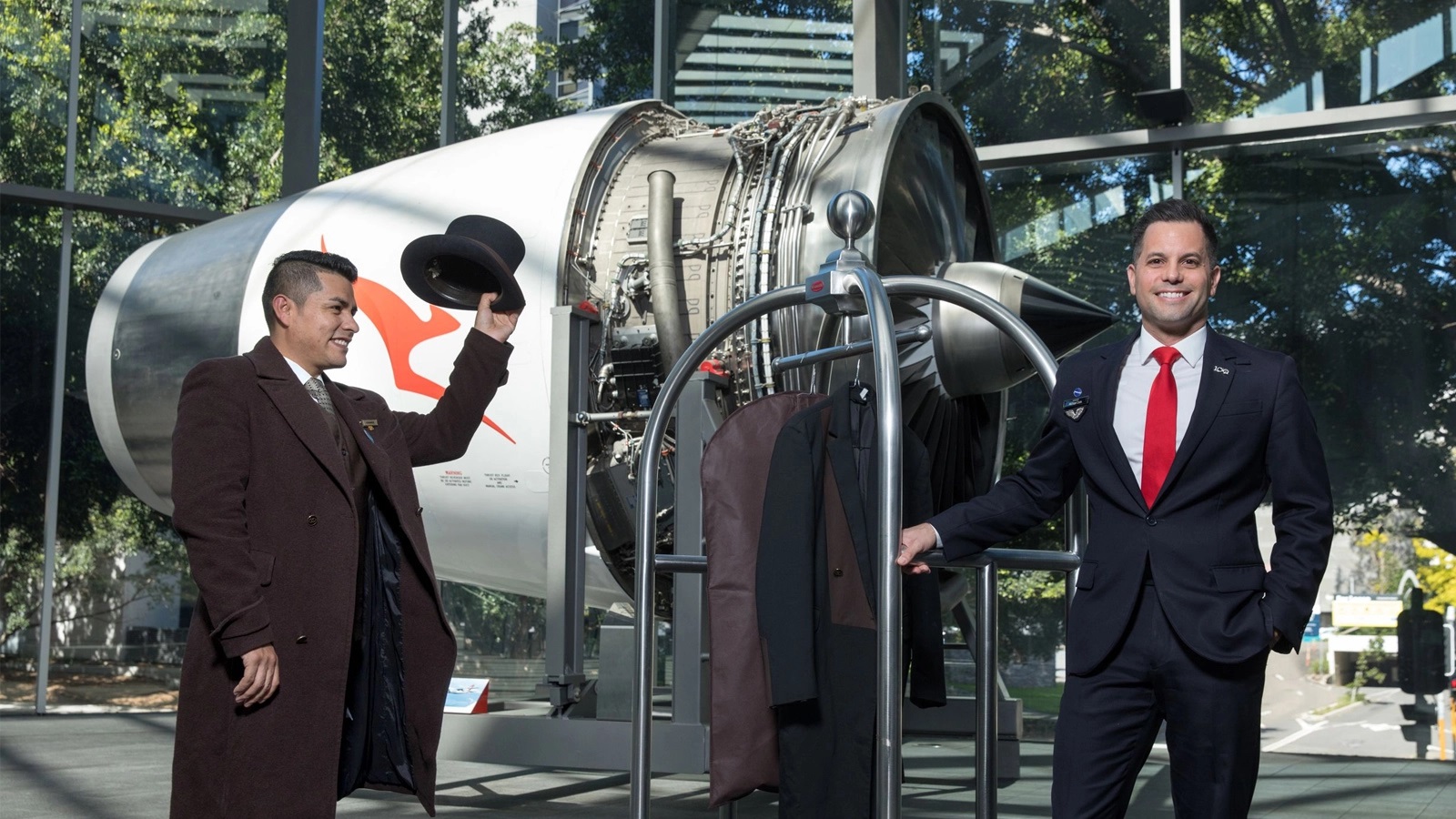 Although the offer may appear to be something of a free-for-all, Accor views it as a much more strategic move.
'The whole cross rewards and status element has a voluntary mechanism. You have to enrol, and by enrolling, you're committing to being knowledgeable about the fact that you could earn more, or have more benefits. It wasn't a blanket, automatic (match) – it really is limited in that sense.'
'We're going to monitor the fact that we have been able to deliver the benefits, and our customers are satisfied as an outcome.' Of course, Accor doesn't want to overload the Gold tier excessively. After all, that could see members missing out on benefits such as room upgrades, as there are only so many premium rooms to go around.
But could this match to ALL Gold become a more permanent fixture for Qantas Frequent Flyer members?
For now, promotions like this 'will remain tactical in nature. But who knows, it could be permanent in future, if we're able to sustainably deliver value.'
Taking the Accor Plus concept beyond Asia Pacific
Here in our region, the local Accor Plus offering delivers perks and savings beyond the global Accor Live Limitless program. With great benefits like a free night every year, discounts on food and drinks and savings on room rates, why aren't those perks available worldwide, we wondered?
'Within loyalty, you have earned loyalty and paid loyalty schemes. For the paid loyalty, we want to make sure that we're systematically, regionally relevant,' says Hemici.
'So we'll continue to bring both Accor Plus and ALL closer together. But the value proposition is not necessarily replicable across all the continents. The F&B discounts are quite deep in certain parts of the world. And let's just say, the cost base does not allow us to have a sustainable global value proposition under those circumstances.'
Rather than make Asia Pacific's Accor Plus a global offering, Accor is instead planning to roll out similar programs in other regions. But they'll be separate memberships, with a different set of perks attached.
'We're going to be launching a European program pretty soon, which meets the (needs of the) European traveller. We're also going to be launching a Latin American program by year end,' Hemici hints. 'So every region will have the opportunity to enjoy benefits … that are very strong in nature.'
As to Accor Plus itself, 'the deep discount… this is typically why we haven't been able to scale it in Europe, to be completely transparent with you. But at the end of the day, it's an incredibly powerful value proposition in this region, and that's what matters.'
In Asia Pacific, members of Accor's loyalty offerings 'spend 30% more on average daily room rates' and stay twice as long compared with non-members. And through Accor Plus, the add-on benefits drive even stronger loyalty.
Ad – Scroll down to continue reading.Minimum spend, terms & conditions apply.
Accor Live Limitless eyes the credit card space
Hotel chains have a lot of catching up to do in the Australian credit card market. Points-earning credit cards are dominated by airline frequent flyer programs here, with only limited opportunities to earn rewards with hotel chains.
That's true of Accor Live Limitless not just in Australia, but globally.
'Credit cards have already been a long journey for a lot of our American counterparts. They're already very mature in that space,' Hemici admits.
'We are playing catch-up in this space, quite frankly. But we've just launched a co-brand card in France. We're launching in Germany, just launched in the UAE. We're going to be launching in new markets. So on that front, we're catching up.'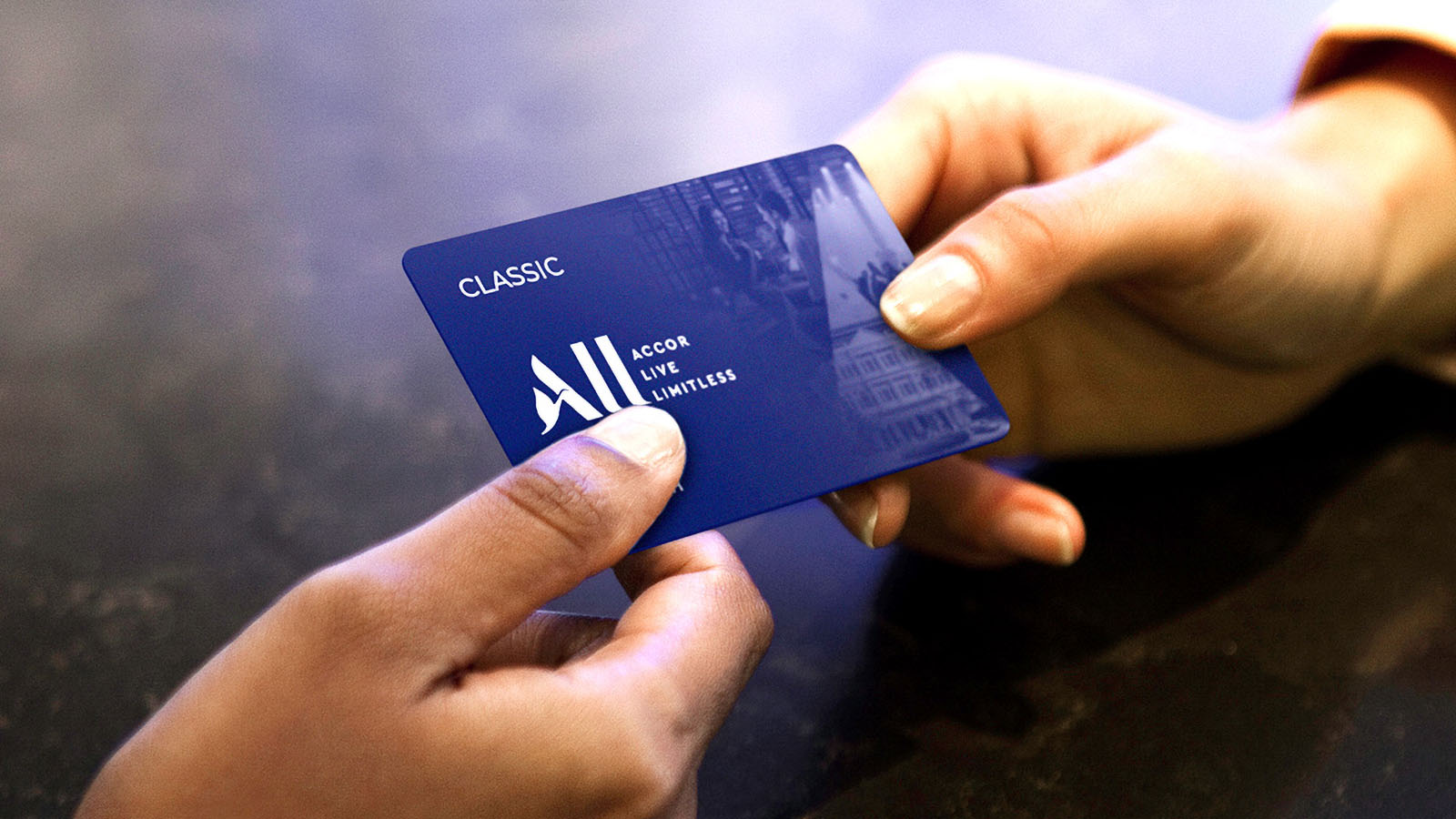 'But we're going to grow wherever regulatory requirements allow us to do so, and the interchange is also profitable.' Take that as a hint that Accor is eyeing the potential of the Australian credit card market. Even though interchange here is capped at 0.8% and has to average at 0.5%, in Europe, the ceiling is just 0.3%. And Accor is still making that work.
'We are in a very different situation in Australia, but, you know, interchange in Europe is very low. And within that, we've been able to build a value proposition where you can still earn points, despite having a low interchange.'
We'll certainly keep our eyes on this space!
Credit card partnerships may come before co-brand cards
Launching a co-brand credit card is a big commitment from both a loyalty program and the card issuer. But it's also a significant commitment from the customer. They'll likely only be able to earn points with that 'home' program, rather than earning rewards indirectly through a card issuer's own loyalty program first.
Accor's growth in the Australian credit card market 'could be either (through) enriching existing products, or launching new co-brands,' Hemici details. But 'we're likely to enrich existing products rather than launch a co-branded product,' in these early stages.
The chain has already seen some expansion across existing Australian products in recent years. American Express Platinum cardholders now receive gratis Accor Plus membership as one of their ongoing perks. Members of CBA's CommBank Awards program can also now convert CBA points into ALL points at a 5:1 rate.
'What we're looking at is creating greater fluidity between bank currencies and ALL points. So you're going to see a number of initiatives across the next year where the currency is going to be more fluid between key banks and ALL.'
'And if we prove that to be successful, then we could go ALL-in with a co-brand value proposition,' Hemici delivers with a smile.
While indirect earn remains the focus, a challenge for Accor Live Limitless will be competing against the airline frequent flyer alternatives when credit card customers convert their points.
On paper, a 5:1 conversion rate just doesn't have the same ring as the more generous 3:1 or even 2:1 rates that cardholders expect when converting to airline partners. The challenge for Accor will be highlighting why a smaller number of ALL points could be more valuable than a larger number of frequent flyer points.
How do Accor Live Limitless members spend their points?
Once those points are in members' Accor Live Limitless accounts, there are many ways that they can be redeemed. But as you might expect, the vast majority of ALL points are spent on hotel stays.
Pre-COVID, 95% of points were spent in-house. By the end of 2021, that shifted to 90%. 'But by the end of 2022, because we're introducing new opportunities (to spend points on the ground), we'll probably be between 90 and 85%,' Hemici tips.
In particular, members can now spend ALL points on activities booked through the ALL mobile app. Or when paying for those activities with a credit card, can earn ALL points instead.
But here's the catch. If you spend 2,000 ALL points on a hotel stay, that's an easy €40 (AU$61.65) off your bill. Spend them outside a hotel, and 2,000 points will provide only €20 (AU$30.82) of value.
There's also the option of converting ALL points into airline frequent flyer points. But any value gained is usually less than by spending those points on accommodation, given that more favourable redemption rate.
'We deliberately wanted our currency to be more fluid, to be more transparent. You can actually redeem (ALL points) up until the very last second upon checkout,' adds Hemici. It's an option that Accor has added in the past year, joining the long-term ability to use points when making a new reservation.
Already, 20% of members spending points on hotel stays are redeeming them at check-out. And that works for Accor because the chain isn't necessarily paying the hotel the full amount of the savings in Euros.
'We have different ways of reimbursing the hotels based on their occupancy levels. The higher you are on the occupancy, the more reimbursement they would get for a room that may be occupied through other means.'
Looking after ALL Diamond, the chain's most frequent guests
While there's much that Accor does well in the loyalty space, as with any chain, there's always room for improvement. One frequent criticism we hear from readers is that ALL's Diamond tier is significantly harder to reach than Platinum, but offers very few additional benefits to make it worthwhile.
For instance, Platinum can be reached after staying 60 nights per year. Alternatively, it's unlocked after earning 14,000 Status points – equivalent to an annual hotel spend of €5,600 (AU$8,622). On the other hand, Diamond can only be reached via spend, at 26,000 Status points. That's on par with €10,400 (AU$16,012) of annual expenditure: almost twice that of Platinum.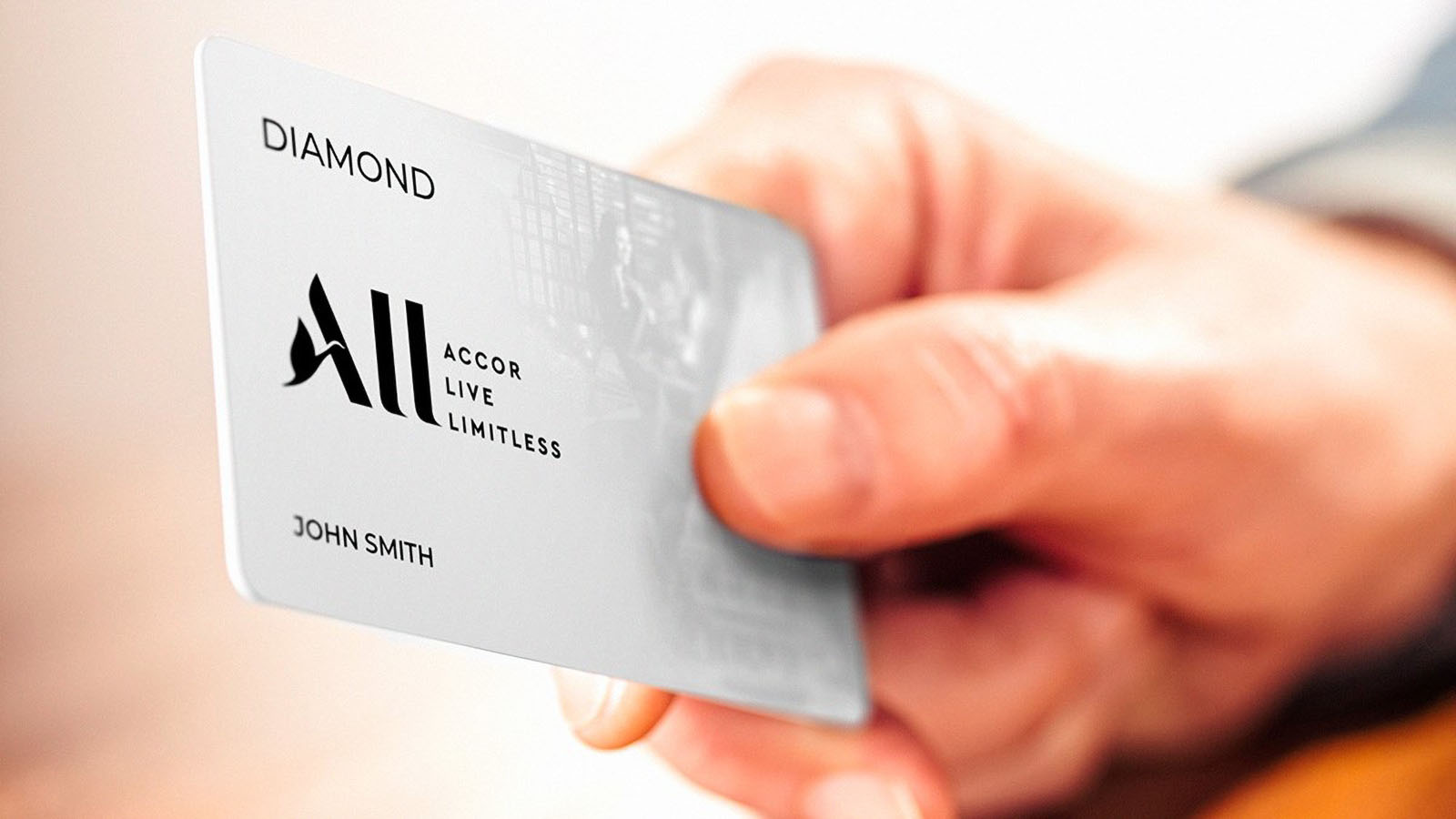 And what do you get at Diamond that isn't already granted at Platinum? Mainly, it's just free breakfast on weekends as a worldwide perk, versus daily breakfast from that Platinum tier, but which is only available across Asia Pacific.
There's also a €100 dining and spa voucher once per year for Diamond guests, and the ability to gift ALL Gold status to one lucky recipient (who doesn't already have it from the Qantas offer!).
'I hear the point on Diamond,' Hemici responds. 'Loyalty is not a destination, it's a journey, so we're going to continue to evolve, especially on these upper tiers. For me, this is just the beginning. We're going to be creating specific Diamond experiences – money-can't-buy experiences – to continue to elevate the (Diamond) factor.'
Hemici adds that 'the time of false promises is over. We're in this relationship for the long run.'
Now, you didn't hear it from us, but there's one more tier above Diamond. This top secret level, cheekily named 'Limitless', is reserved for travellers whose journeys with Accor go well beyond Diamond. But shh… we've already said too much!
Also read: The art of elite status, with Mark Ross-Smith
All images courtesy of Accor.
---
Stay up to date with the latest news, reviews and guides by subscribing to Point Hacks' email newsletter.
Accor Live Limitless boss Mehdi Hemici goes ALL-in on loyalty
was last modified:
August 24th, 2023
by