Hilton leads with shareable digital keys and auto-upgrades
The chain is also planning a major expansion in Australia and Asia Pacific
Posted:
November 4, 2021 - 10:57 am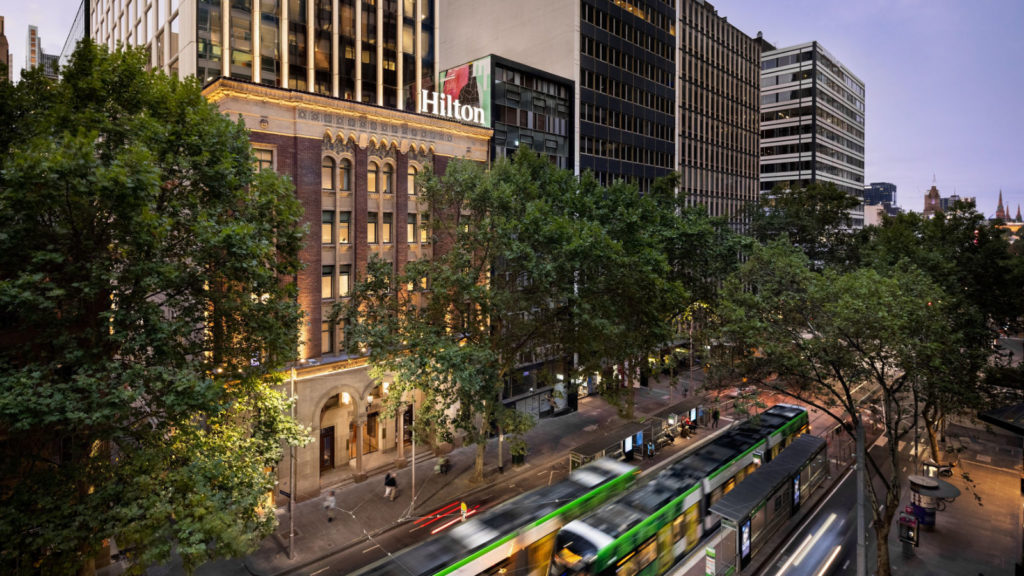 What we'll be covering
Imagine being notified that you've snagged an upgrade and can instantly choose your new room on the app. And after checking in at Hilton, you get a digital key that you can send to your companion so they can let themselves in later.
It's not a flight of fancy anymore – Hilton Honors members can enjoy a raft of recent technological advancements that promise to make the hotel experience far more seamless.
Automated upgrades for Gold and Diamond
Complimentary room upgrades are one of the best perks of Gold and Diamond status. But now it's easier than ever to snag a snazzy one-up, with eligible members receiving an email and a push notification once the upgrade is confirmed. This is usually done 72 hours before check-in, depending on room availability.
And then from 36 hours before check-in, you'll be able to go in and select precisely which upgraded room you'd like. Perhaps that's one in the corner or one that faces the cityscape. It's up to you! All stays under seven nights are eligible for automated upgrades, across all Hilton brands that offer upgrades.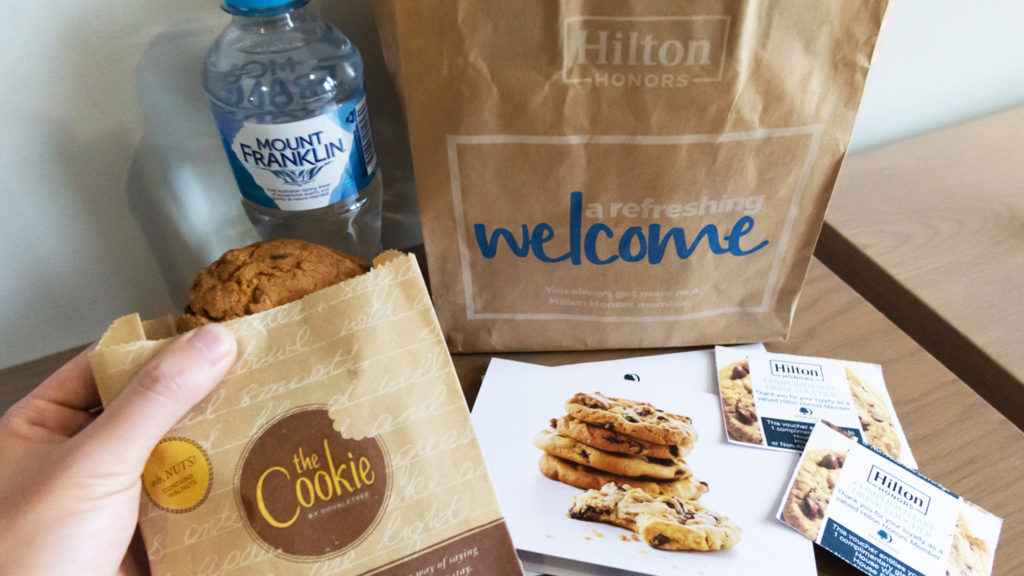 You can now share digital keys
Hilton debuted the revolutionary digital key back in 2015. While it might have been described as 'clunky' previously, the tech has certainly caught up now. You can now use digital keys at more than 5,400 Hilton properties (that's about 80% of its portfolio). It doesn't just unlock rooms, but also other on-site lifts, facilities and garages.
For the tech-savvy readers, Hilton's digital keys use 'Bluetooth Low Energy' (BLE) to communicate. Most modern smartphones should be compatible, and you can unlock an eligible door from 1.5 metres away.
But now, you can also share digital keys with other guests on your reservation! This could be handy if you're arriving at the hotel at different times. With a shared digital key, they can head straight up to the room. It also means fewer plastic keycards being used, which is always a positive spin.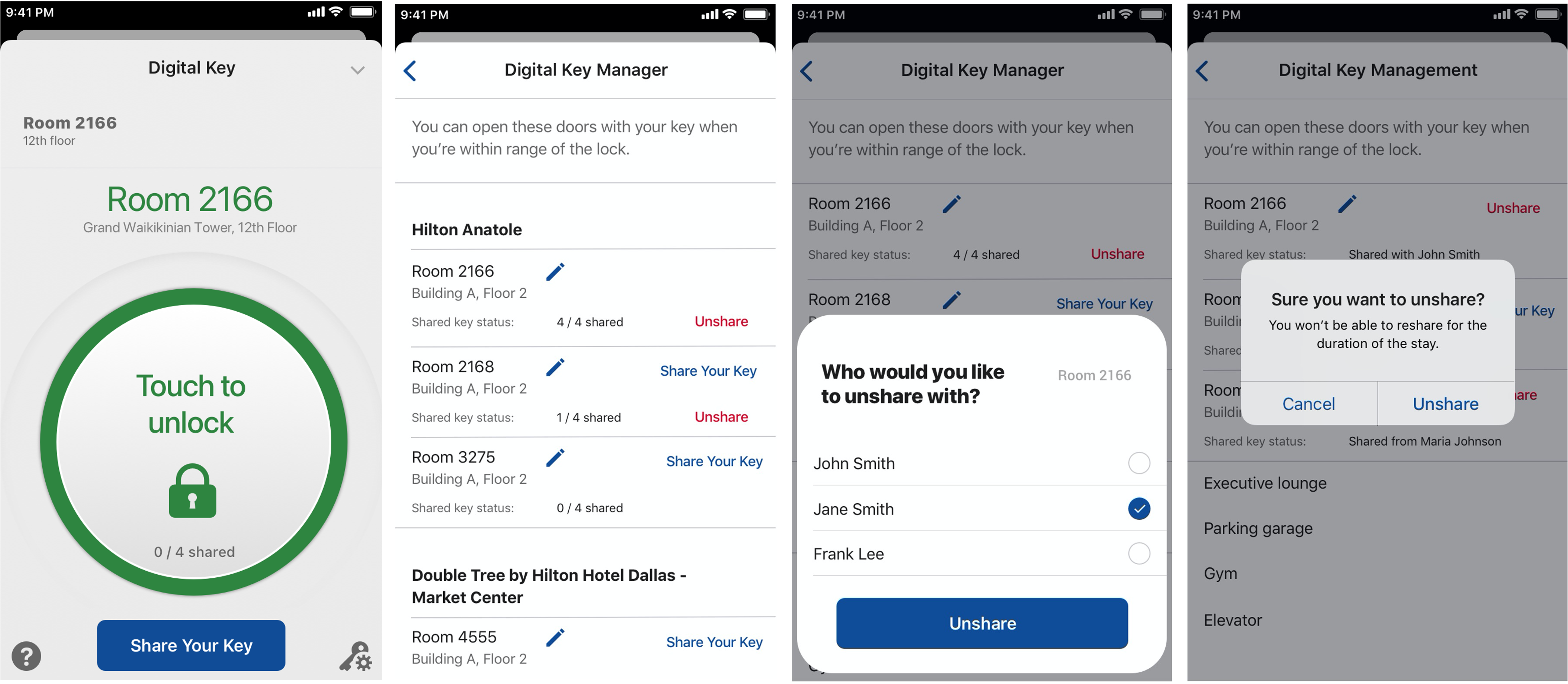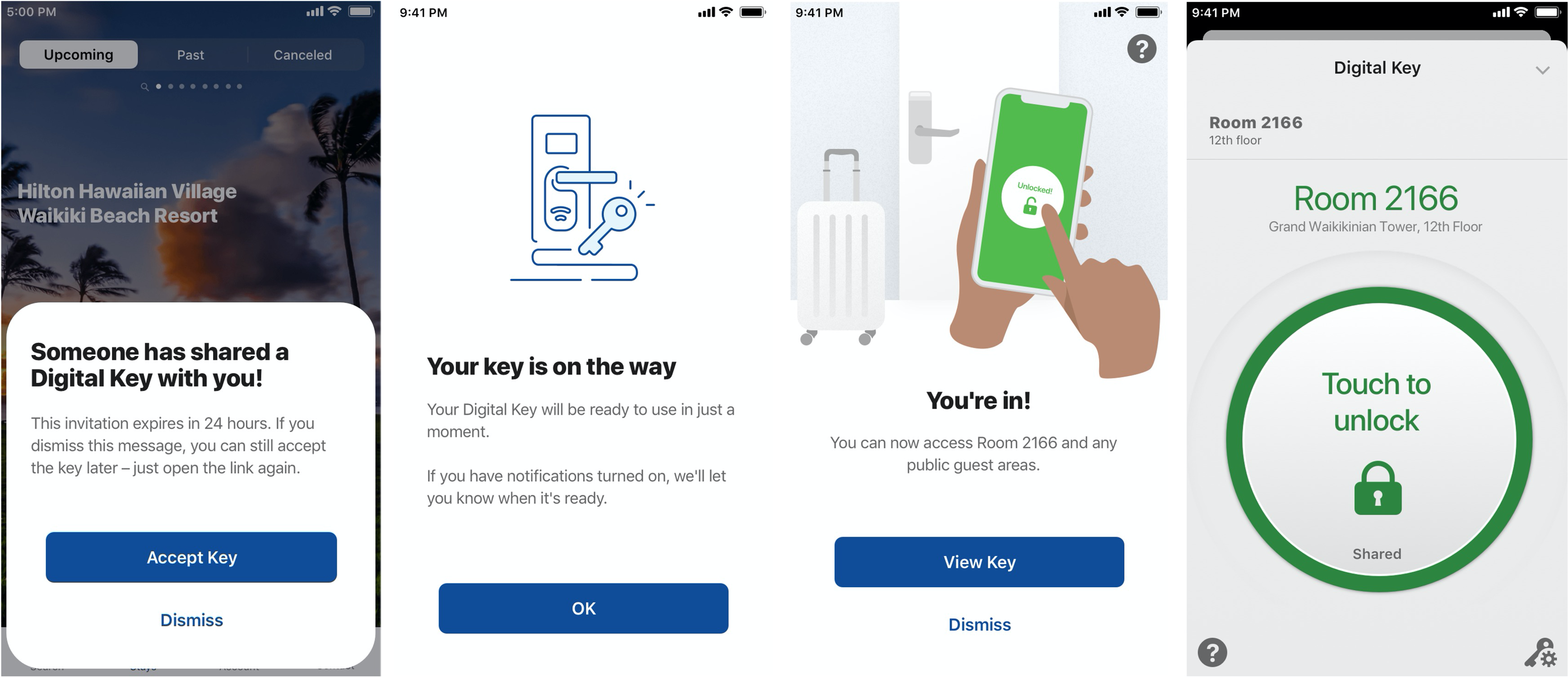 Hilton says the technology has opened over 135 million doors and reduced plastic waste by 125 tonnes. For security reasons, the recipient of a shared key cannot share the key further. Shareable digital keys will be rolled out to all Hilton properties that offer digital keys.
The wave of adoption of Digital Key continues to rise, with more hotels embracing the technology to meet the demands of the region's next-generation travellers. Our latest evolution of Digital Key – just announced – is the introduction of Digital Key Share. Digital Key Share is the continuation of Hilton's mission to enhance the digital welcome experience for valued guests and Hilton Honors members.

– Heidi Kunkel, Vice-President of Operations, Hilton Australasia
Ad – Scroll down to continue reading.Minimum spend, terms & conditions apply.
Book connecting rooms together
Finally, an innovative and simple upgrade to the Hilton website means you can now book and instantly confirm connecting rooms online. It's perfect for groups of friends or family who want to relax in their own space, but still be able to easily visit and chat with their travelling companions.
Simply search for two or more rooms on the Hilton website, and tick 'Connecting Rooms' during the search. You can also use this feature when paying with Hilton Honors points.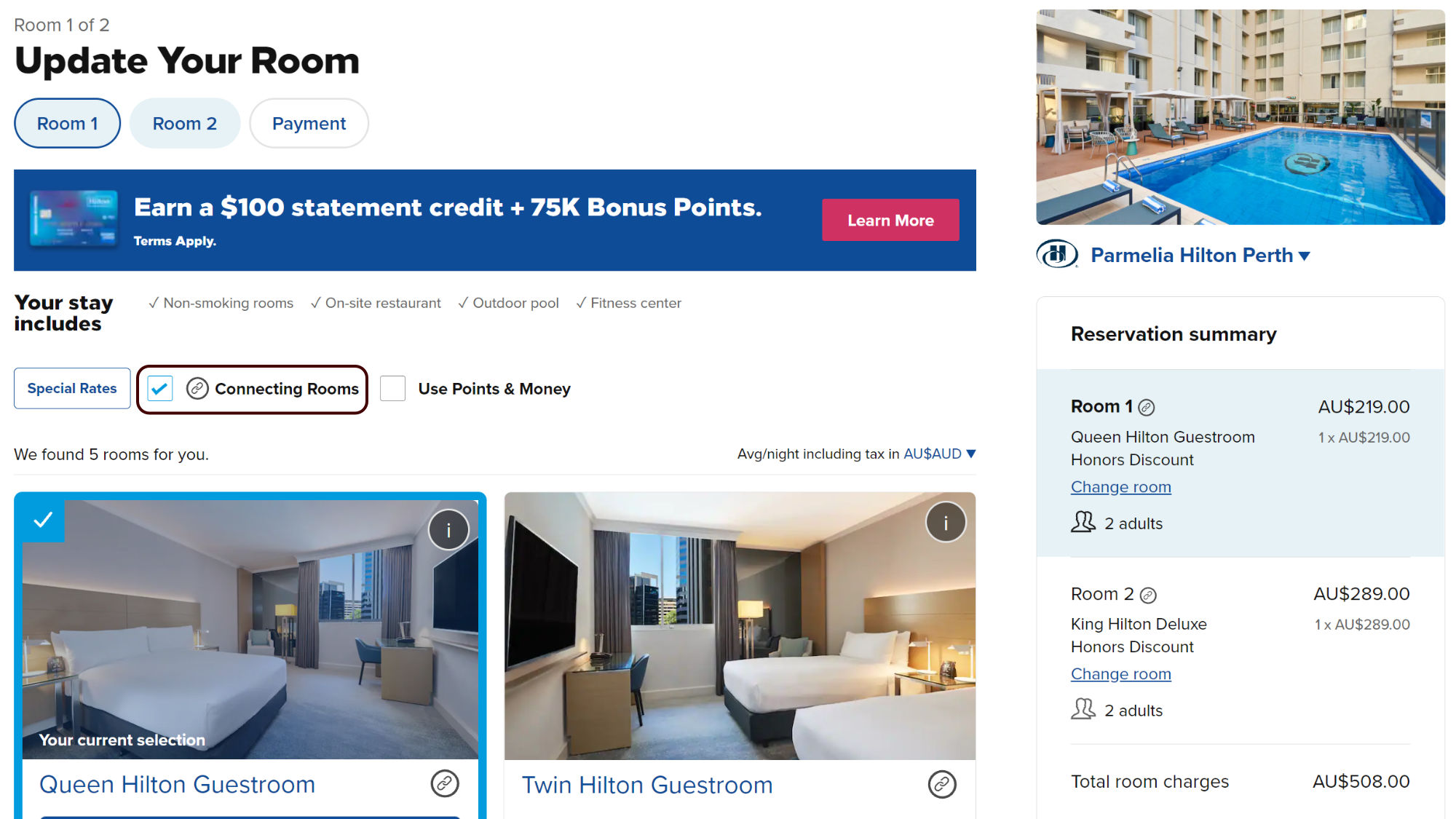 Hilton on a path of expansion in Australasia
So what's next for Hilton? Heidi Kunkel, vice-president of operations in Hilton Australasia, reveals that expanding Hilton's portfolio through Australia and Asia Pacific is high on the agenda. In fact, Hilton will add at least 12 properties to its portfolio over the coming years.
Hilton operates 27 hotels in premium destinations throughout Australasia. Our ambition is to double the footprint in the next five years. We currently have a robust pipeline of 12 hotels.

We recently launched our luxury collection brand, LXR Hotels & Resorts. The first location is ROKU KYOTO, LXR Hotels & Resorts in Kyoto, Japan. Other highlights include the upcoming flagship Hilton Singapore Orchard – set to be the largest Hilton hotel in the region. We're also looking forward to the Hilton Maldives Amingiri.

As destinations open up for Australians, these are just a few hotels giving great reasons to choose Hilton.

– Heidi Kunkel, Vice-President of Operations, Hilton Australasia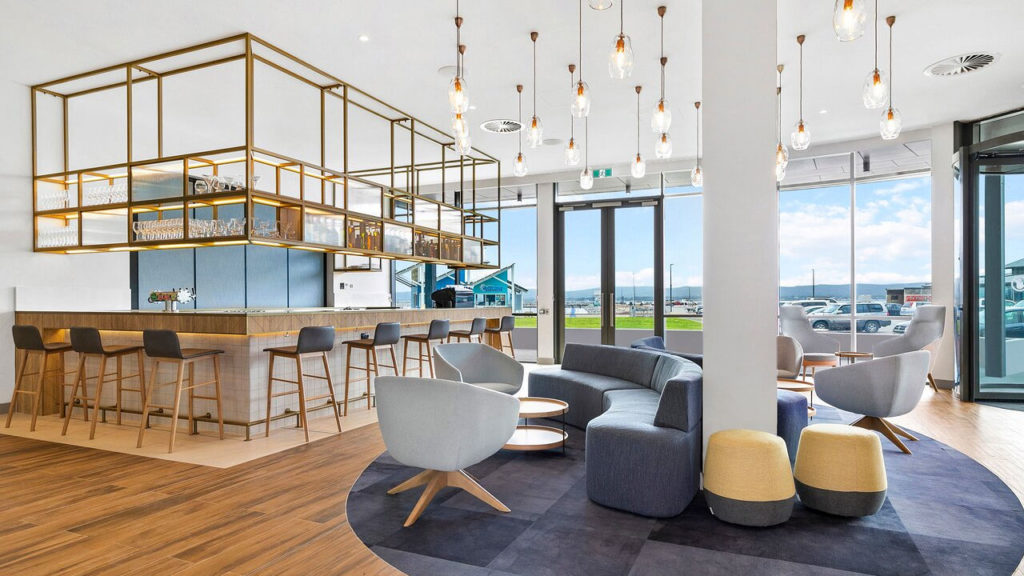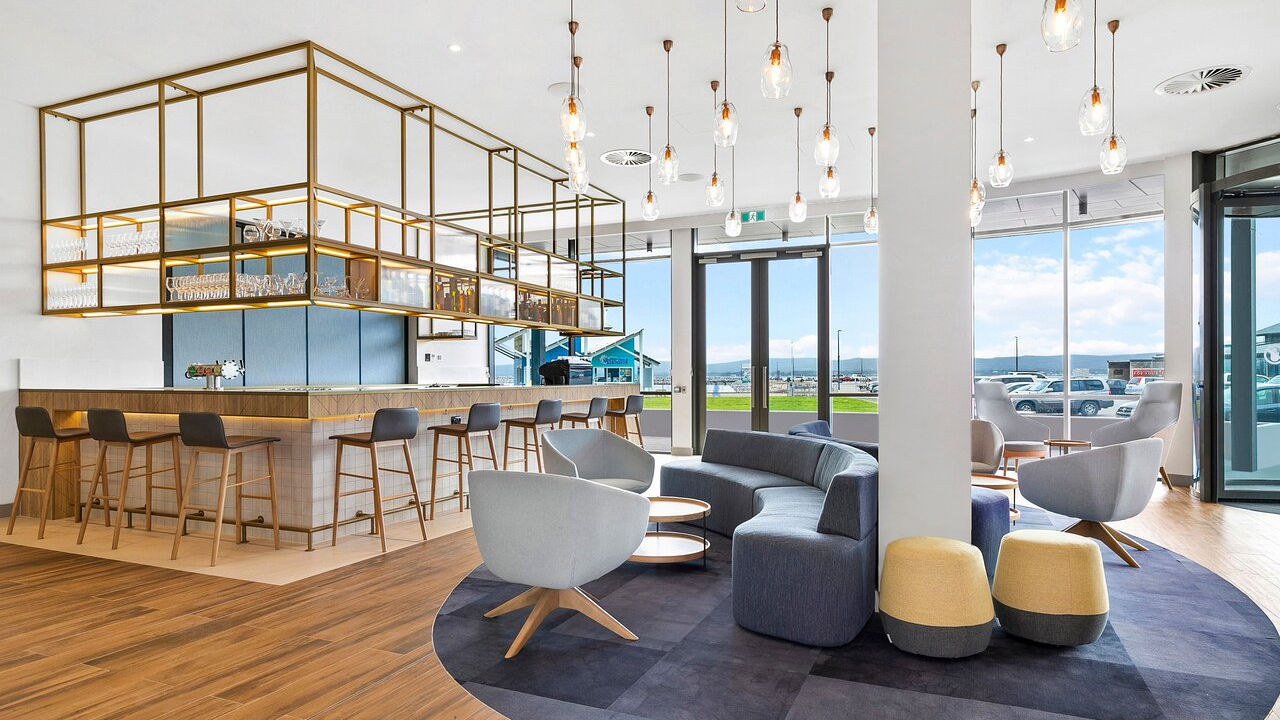 And when asked about her favourite upcoming property, it's not one you might expect. Rather than a sprawling hotel in a big city, she's most looking forward to the launch of Hilton Garden Inn in the scenic town of Albany, Western Australia, some 5-hour drive down south from Perth.
I am most excited about the launch of our first Hilton Garden Inn hotel in region, which we expect to open in Albany, Western Australia before the end of 2021. Hilton Garden Inn Albany will be our first, but there is a huge opportunity to grow our award-winning focused service brand, Hilton Garden Inn in this region.

Quality food and beverage options is a huge priority for Australian travellers, and as a recognised leader in its category, Hilton Garden Inn hotels offer a 24-hour, grab-and-go retail store, called "The Shop", which offers guests the comforts of home along with tempting tasty treats.

– Heidi Kunkel, Vice-President of Operations, Hilton Australasia
Summing up
Hilton's enhancements in the tech space are certainly notable. Automated upgrades is a win for Gold and Diamond elites, who already enjoy generous benefits such as free breakfasts. And digital key sharing is a natural development for anyone who regularly carries a phone.
It doesn't hurt that Hilton Honors is one of the strongest hotel loyalty programs out there. It's not perfect (we're looking at you, dynamic pricing), but the quality of Hilton's portfolio within Australasia is impressive. Adding 12 new properties to the mix will only make it better.
Hilton leads with shareable digital keys and auto-upgrades
was last modified:
August 25th, 2023
by