Etihad Conscious Choices rewards green habits with miles and status
Travelling lighter can now help retain your Etihad Guest tier, or even climb the status ladder.
Posted:
January 20, 2022 - 2:30 pm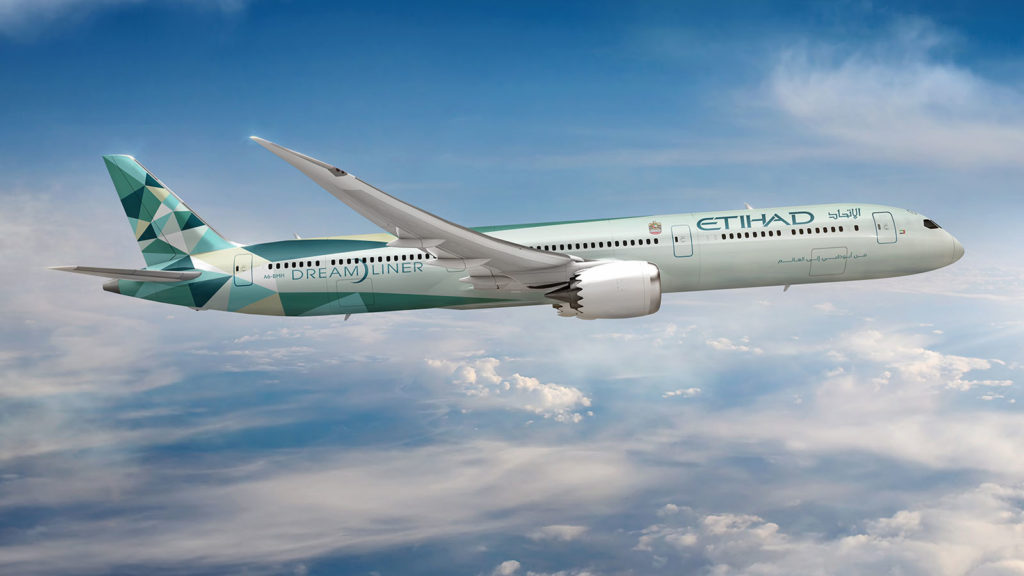 What we'll be covering
Etihad Airways' new Conscious Choices program makes it easier for travellers to earn and retain their elite Etihad Guest status. Rather than needing to fly more, passengers making climate-aware decisions when they do travel can pocket an extra serve of Tier Miles.
Added to that, you can collect even more Tier Miles on the ground when making greener choices at home.
Under a separate wing of the program – Corporate Conscious Choices – businesses with travelling employees can be rewarded too.
Etihad Conscious Choices: the basics
For individuals, Conscious Choices is bolted onto the Etihad Guest frequent flyer program. Through travels with Etihad and the climate-conscious spending of Etihad Guest Miles, members can earn additional rewards.
Here's a brief background on Conscious Choices, via a 60-second supplied video:
The separate Corporate Conscious Choices program allows companies with an Etihad Airways travel agreement to earn rewards as well. These can be spent on things like carbon offsets when employees travel.
We have put a lot of focus on what governments and regulators should be doing to battle climate change, but the fact is we need corporates' help and there is an equal responsibility for corporates to do what they can to reduce their own carbon footprint, while leading by example to help consumers to live more sustainably.

All corporates and organisations need transportation, whether it's for travel or their supply chain. Our aim with the launch of Corporate Conscious Choices is to recognise those corporations that take the most sustainable actions through rewards and recognition.

– Tony Douglas, Group Chief Executive Officer at Etihad Aviation Group, 19 January 2022
Ad – Scroll down to continue reading.Minimum spend, terms & conditions apply.
Fast-track your Etihad Guest status with Conscious Choices
Making green choices can now help you climb the Etihad Guest status ladder. If you're already an elite frequent flyer, the program can assist in retaining your tier, too.
Through Conscious Choices, Etihad Guest members can earn 'badges'. These are provided in recognition of certain travel behaviours – and in most cases, come with a side of Tier Miles, as follows.
| | | |
| --- | --- | --- |
| Conscious Choices badges | Actions that unlock each badge | Your reward |
| Offsetter | Offset your carbon emissions on an Etihad flight and complete a form. | 100 Tier Miles |
| Green Fare | Book an Etihad 'hand baggage only' fare. | 200 Tier Miles |
| Lite Traveller | Take an Etihad flight without any checked baggage. | 300 Tier Miles |
| Perfect Packer | Travel aboard an Etihad flight with less than 15kg of checked baggage. | 250 Tier Miles |
| Greenliner Guest | Travel aboard an Etihad 'Greenliner' – that's a green-themed Boeing 787. | Badge only |
| Sustainable Guest | Book a designated Etihad 'Sustainable Flight'. | Badge only |
| Eco Flyer: short-haul | Use your Miles to offset your emissions on a flight of up to three hours. | 25 Tier Miles |
| Eco Flyer: medium haul | Offset your emissions using Miles on flights longer than three hours, and up to eight hours. | 50 Tier Miles |
| Eco Flyer: long haul | Apply your Etihad Guest Miles to offset emissions on a flight longer than eight hours. | 100 Tier Miles |
Each badge listed above – and the corresponding reward in Tier Miles – can be earned once by each Member. Etihad tips that more rewards may follow in the coming weeks and months.
Earn even more Etihad Guest Tier Miles on the ground
Beyond making climate-conscious choices in the air, Etihad Guest members can now collect additional Tier Miles on the ground.
This is achieved through a range of simple activities. Opting for a digital frequent flyer card and offsetting a year's worth of driving and lifestyle emissions can deliver an easy 2,000 Tier Miles.
Here's a rundown of those on-ground Conscious Choices rewards.
| | | |
| --- | --- | --- |
| Conscious Choices badges | Actions that unlock each badge | Your reward |
| Digital Adopter | Opt for a digital membership kit rather than a plastic Etihad Guest card. | 500 Tier Miles |
| Eco-shopper | Use Etihad Guest Miles to purchase a 'green rewards' item. | 100 Tier Miles |
| Green Giver | Give a 'green gift' purchased using Etihad Guest Miles. | 100 Tier Miles |
| Eco Driver: one month | Use your Etihad Guest Miles to offset one month's emissions from driving. | 100 Tier Miles |
| Eco Driver: six months | Offset six months' worth of emissions from driving using your Miles. | 250 Tier Miles |
| Eco Driver: one year | Use your Etihad Guest Miles to offset a year's worth of car emissions. | 500 Tier Miles |
| Eco Living: one month | Use Miles to offset your every emissions for a one-month period. | 100 Tier Miles |
| Eco Living: six months | Offset your everyday emissions for a six-month period using Miles. | 500 Tier Miles |
| Eco Living: one year | Redeem your Etihad Guest Miles to offset one year's worth of everyday emissions. | 1,000 Tier Miles |
If you were to earn every badge currently available through Conscious Choices, you'd fetch a total reward of 4,175 Tier Miles. This alone won't take you from Bronze to Silver, or beyond.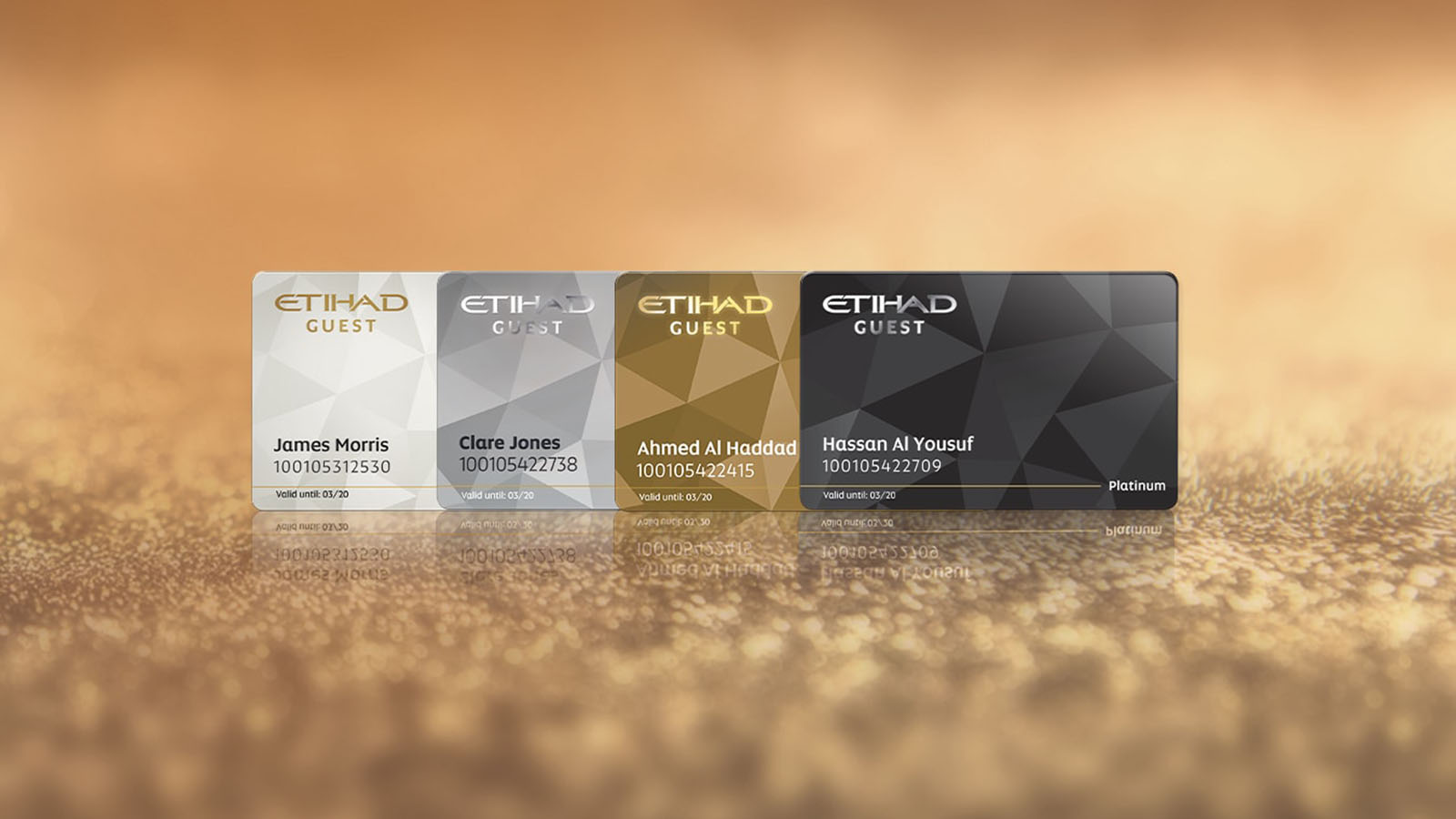 But when combined with the Tier Miles you're also earning from flying, it could be the difference between reaching a status goal and just missing out.
Etihad's Corporate Conscious Choices program
Separate to the Conscious Choices setup for individual flyers, Corporate Conscious Choices provides other incentives for registered businesses.
Participation in the program is limited to companies that have signed a corporate travel agreement with Etihad Airways. However, with no minimum travel spend or minimum number of employees to sign such an agreement, the program is open to entities large and small.
Companies can earn Corporate Conscious Miles when their employees fly with Etihad. The traveller must link their individual Etihad Guest frequent flyer number to each booking for this to take place.
In addition to the regular Etihad Guest Miles earned by the traveller, Corporate Conscious Miles can be spent by the business. These can be used to support future corporate travel, or applied to green initiatives such as carbon offsets.
Point Hacks has requested further detail as to the earning and redemption rates of Corporate Conscious Miles. We'll update this section of our guide once Etihad Airways provides clarification.
Businesses can also opt-in to other initiatives, such as paying a 'green surcharge' whenever booking Etihad Airways flights. Separate to regular carbon offset credits, these funds will be invested in projects like sustainable aviation fuel and reforestation.
Summing up
Etihad is encouraging its clients to make more climate-conscious decisions, with rewards provided when they do so.
Businesses can earn points to offset future travel costs, or to support green initiatives. Individual travellers can instead earn rewards in the form of Tier Miles. Timed well and earned in the right quantity, these could help a traveller retain their Etihad Guest status for another year. They could also help a member reach the next tier, but without taking an additional flight.
With a hint that these rewards are only the beginning, it'll be interesting to see how Etihad's Conscious Choices program evolves over time.
Also read: Qantas Frequent Flyer plants new 'Green tier'
Etihad Conscious Choices rewards green habits with miles and status
was last modified:
August 25th, 2023
by