United States lifts pre-departure COVID testing requirements
Posted:
June 11, 2022 - 4:28 am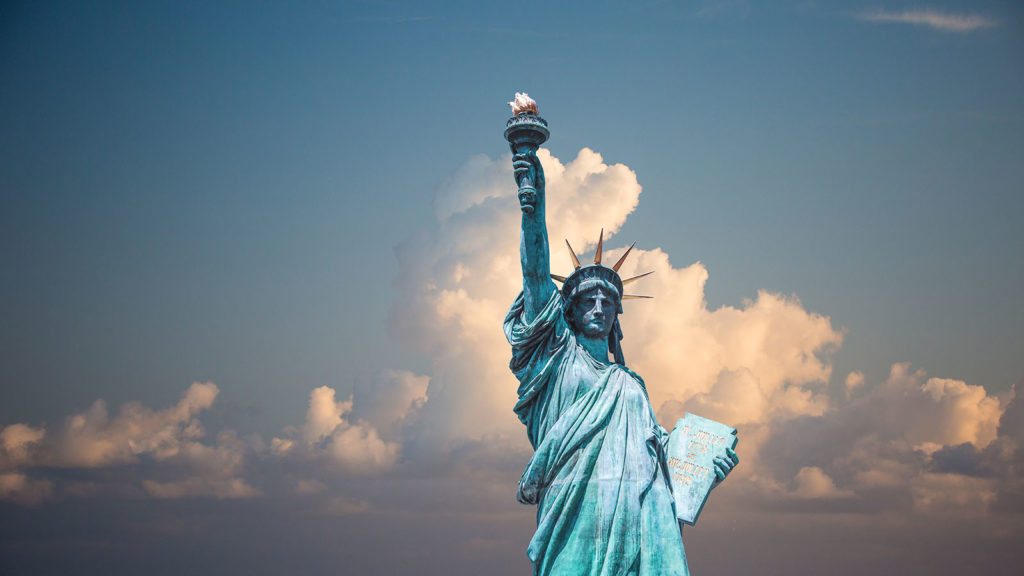 What we'll be covering
Travellers will no longer need a negative COVID test prior to flying into the United States. The move, to be announced by US President Joe Biden on Friday 10 June, comes after months of industry pressure.
It'll be effective for departures from 12:01 am US Eastern Time on Sunday 12 June. This sees flights departing Australia's east coast from 2:01 pm local time on Sunday no longer subject to pre-travel testing requirements.
The Biden administration is to be commended for this action, which will welcome back visitors from around the world and accelerate the recovery of the US travel industry.

US Travel and our partners advocated tirelessly for months to ensure this requirement would be lifted. (We've pointed) to the monumental scientific advancements that have made it possible for us to reach this point.

We thank President Biden, Commerce Secretary Gina Raimondo, Dr Ashish Jha and others in the administration for recognising the immense economic power of travel and its ability to reconnect the US with the global community.

– Roger Dow, President and CEO US Travel Association, 10 June 2022
The USA's long-running COVID testing rule
Under outgoing rules, travellers bound for the US must undertake a COVID test within one calendar day of their departure. This can be a polymerase chain reaction (PCR), rapid antigen test (RAT), or another approved test.
But the policy had recently come under fire. Especially so as many other countries – including Australia, Canada and the United Kingdom – dropped testing requirements. Oddly, the United States enforced testing only for passengers arriving by air. Those entering the United States via land could do so without a test.
Speaking at IPW 2022, US Travel Association's Roger Dow spoke colourfully of the irony in the testing requirements:
It makes no sense. If you want to come to the US … all you do is you fly to Canada or to Mexico. Then you walk across the border and you're here, there's no testing. I guess COVID is really smart, it attacks when you're on a plane but not in your car!

Right now we've had a meeting, last week as I said, at The White House, with the heads of the Coronavirus Task Force. They agree that the logic is not there. They agree the science, the data, does not support this (testing).

– Roger Dow, President and CEO US Travel Association, 7 June 2022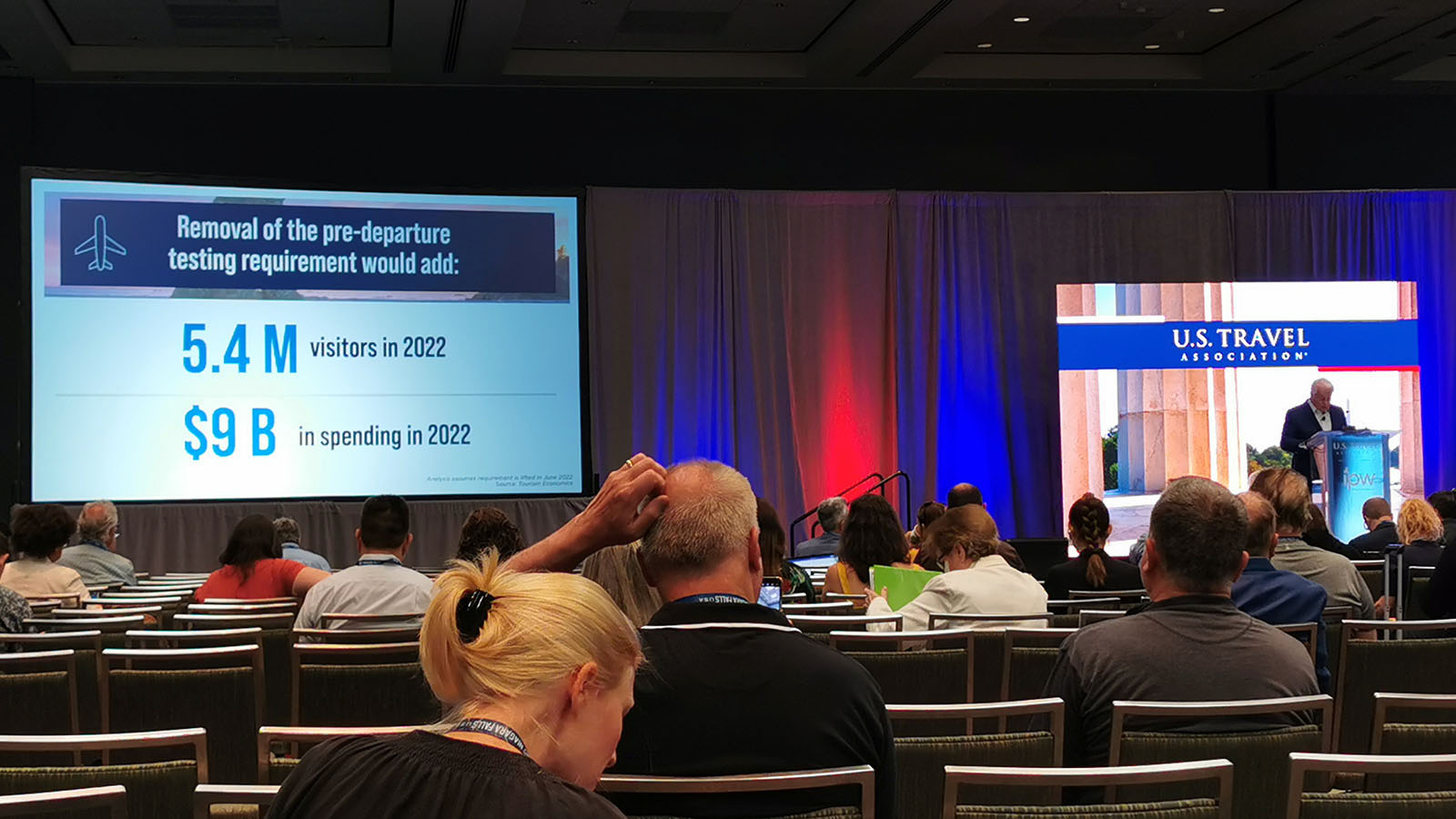 Ad – Scroll down to continue reading.Minimum spend, terms & conditions apply.
The benefits of the US removing COVID testing requirements for travel
Research undertaken by the US Travel Association indicates that the removal of pre-departure COVID testing will bring significant gains to the travel industry and broader economy.
Presenting these findings to media at IPW 2022 in Orlando, Dow notes that easing testing requirements would bring another 5.4 million visitors to the US in 2022 alone. That's because 71% of travellers surveyed are prioritising journeys to countries 'without cumbersome entry requirements'.
It's also expected that these extra visitors will collectively spend US$9 billion during their visits.
But the biggest benefit comes for travellers, who can once again have certainty over their plans. The pre-flight testing policy no doubt caused significant stress for travellers who unexpectedly received a positive test. The same survey highlights that more than half of international travellers were feeling uncertain and anxious about their journey as a result.
Summing up
Travel to the United States is getting back to normal as pre-flight testing requirements ease. This largely brings the travel process back to how things were before the pandemic.
Of course, visitors to the US still need to meet the country's other entry requirements. For most travellers including tourists and business visitors, an ESTA will suffice. Those who don't meet ESTA requirements may need a pre-arranged visa instead.
With Australia also no longer demanding pre-flight tests for its own international arrivals, jetting between the two countries is now even easier. The announcement also comes as Virgin Australia partner United Airlines prepares to launch direct Brisbane-San Francisco flights.
Also read: United Airlines spreads its wings with Brisbane-San Francisco flights
Chris Chamberlin attended IPW 2022 in Orlando as a guest of the US Travel Association. Feature image courtesy Pixabay/Pexels.
---
Stay up to date with the latest news, reviews and guides by subscribing to Point Hacks' email newsletter.
United States lifts pre-departure COVID testing requirements
was last modified:
June 12th, 2022
by