Construction of Belin's new Brandenburg Airport began in 2006 and was originally planned to open five years later in October 2011.
But while the Germans know how to build a good car quickly, it seems they don't know how to build a good airport as promptly.
The new international airport opened to passengers only in October – some nine years behind schedule and billions over budget.
So was it worth the wait?
Some early passenger reviews haven't exactly been glowing.
Why the big new airport?
While construction did not start until 2006, Brandenburg Airport had been discussed and planned since not long after the fall of the Berlin Wall in 1989.
At the time in the early 1990s, the city had three airports – Tegel "Otto Lilienthal" Airport, Schönefeld Airport and Tempelhof Airport.
Germany's leaders believed a new mega airport would help Berlin become a world centre and major transport hub.
Tempelhof was closed in 2008 and turned into a city park, with Tegel closed down on 8 November 2020.
The outdated Schönefeld – which is adjacent to the new Brandenburg – has been wound up as an independent airport but its facilities are still being used as a 'Terminal 5' to the new airport.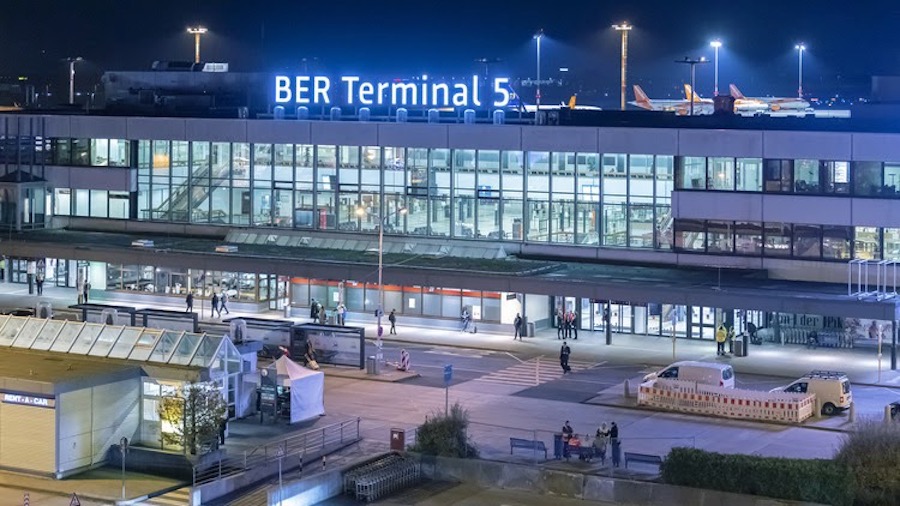 Transfers between Brandenburg's main Terminals 1 and 2 and Terminal 5 take less than 10 minutes by train, bus, car or taxi.
The new airport is known by the code: BER
Private to public to expensive
The original plan had been for the new airport to be privately built and operated for 50 years and a successful private consortium bidder was announced in September 1998.
But legal dispute after legal dispute followed over bias towards the chosen consortium and in May 2003 all privatisation plans were scrapped, with ownership of the project taken over by the Berlin, Brandenburg and German governments.
Another legal battle filed by local residents about noise then followed, which was not resolved until March 2006.
The cost of building the new airport was originally estimated at €2 billion (A$3.3 billion).
The final cost to German taxpayers has been around €7 billion (A$11.55 billion) and the airport does not expect to turn a profit until 2025, which means the government handouts will need to continue for some time yet.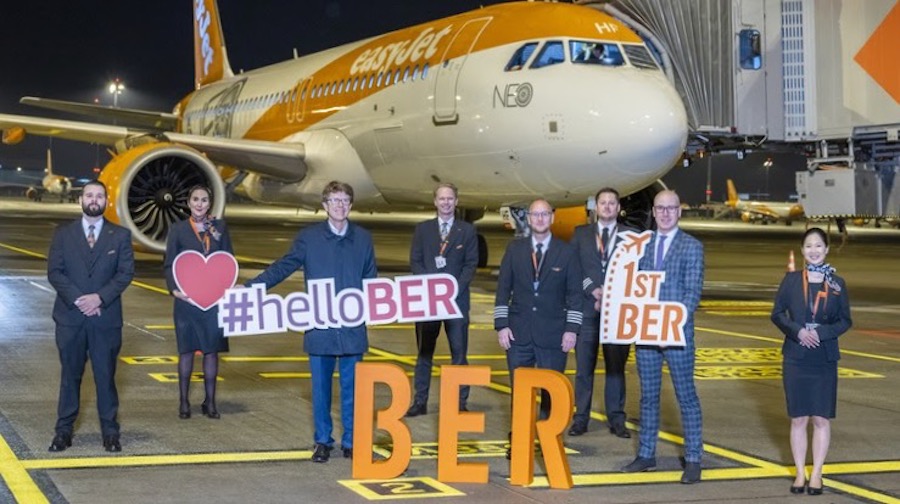 Ad – Scroll down to continue reading.Minimum spend, terms & conditions apply.
Delay after delay, stuff-up after stuff-up…
You could write a book about the number and scope of problems the new airport has had during the construction phase since ground was first broken on September 5, 2006.
In 2007, permits were issued for the airport's main terminal but "serious planning errors" were already showing up, with the size of the terminal considered too small to meet expected passenger demands.
Architects were commissioned to correct the planning errors, but at the same time construction had continued on the original airport plans to keep up with deadlines.
The main terminal was originally drawn up to carry 15 million passengers a year, but the revised plans increased that to 27 million passengers a year – almost double.
In 2010, the airport's planning committee was thrown into chaos when the main engineering company responsible for technology planning filed for insolvency.
There were also said to be building, security technology and fire flaws.
The airport's grand opening was soon pushed back to June 2012, but further issues arose with the fire protection system's "lack of functionality" and in April 2012 – six months after it was originally slated to open – the airport was still only 57 per cent completed.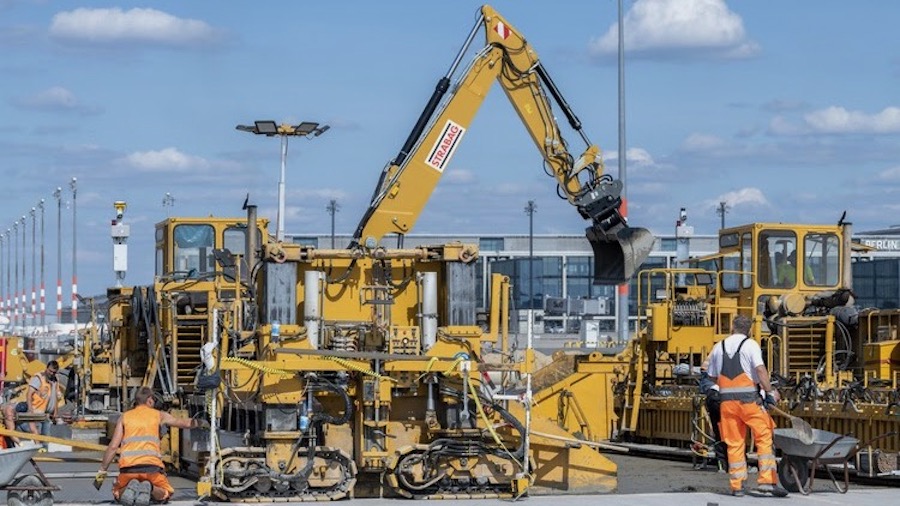 The airport's director for technical affairs was sacked and inspectors continued to find a large number of construction flaws – including escalators being too short, planning errors around cabling, rainwater leaks and even too few baggage carousels.
By January 2013, the reopening was pushed back until at least 2014, but by February that year, it had been pushed further back to at least 2016 after fire protection system issues still had not been addressed.
A new boss took over the airport in 2015 and had some fresh headaches as another major construction company working on the project went bust.
Bribery allegations over an airport manager surfaced as well as separate allegations of corruption around the project, with contractors allegedly paid for ongoing work they had already completed.
Construction was halted completely in September 2015 after a collapse of the main terminal's roof was deemed imminent.
Some 600 fire protection walls also needed to be replaced after being improperly erected.
In 2016, a decision was made to build a second terminal, catering for an additional eight million passengers, before problems with faulty automatic doors and the sprinkler system in the main terminal led to a further delay in the planned opening to 2018.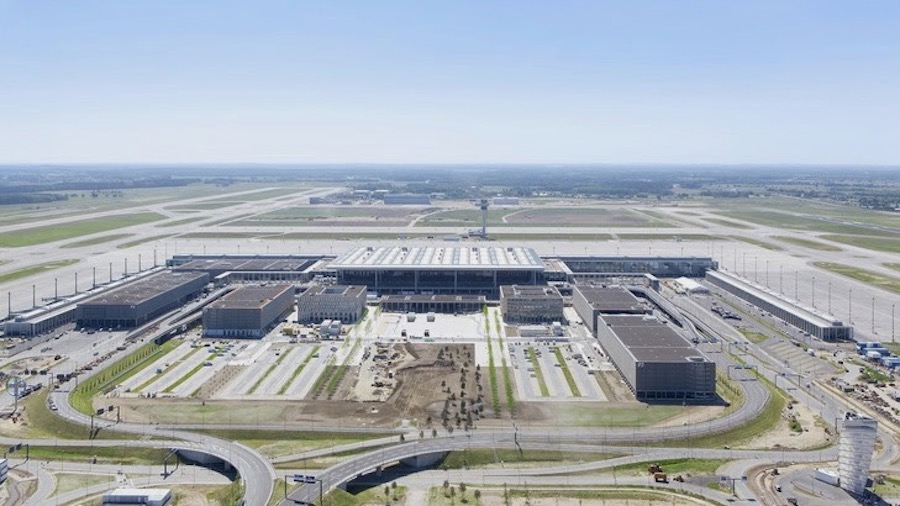 Safety features in the main terminal were still not up to scratch in 2017 and the low-cost airline hub, Terminal 2, did not even begin construction until 2018.
In 2018, a Lufthansa board member suggested the airport be "torn down and rebuilt" as the fire safety and smoke systems had to be adjusted again due to persistent issues.
Some of the airport's foundations had to be changed in 2019 and underground cabling replaced, as did 700km of cable ducts which were found to not be leak-proof against water.
On top of all the airport's issues, the trains connecting it to the centre of Berlin were planned to take just 20 minutes after some railway reconstruction works which were due to be complete by 2020.
Instead, railway upgrade delays have meant the journey will take 30 minutes until at least 2025.
What airport lounges are on offer at Brandenburg?
Four main lounges are currently operating at Brandenburg Airport, with access available for Priority Pass members and elite Star Alliance frequent flyers.
'Lounge Tegal' is located in Terminal 1, which is accessible from an entrance Level 1 near departure gate B17.
'Lounge Tempelhof' is also in Terminal 1, accessible on Level 1 near departure gate A20.
Both of these lounges are available to Priority Pass members.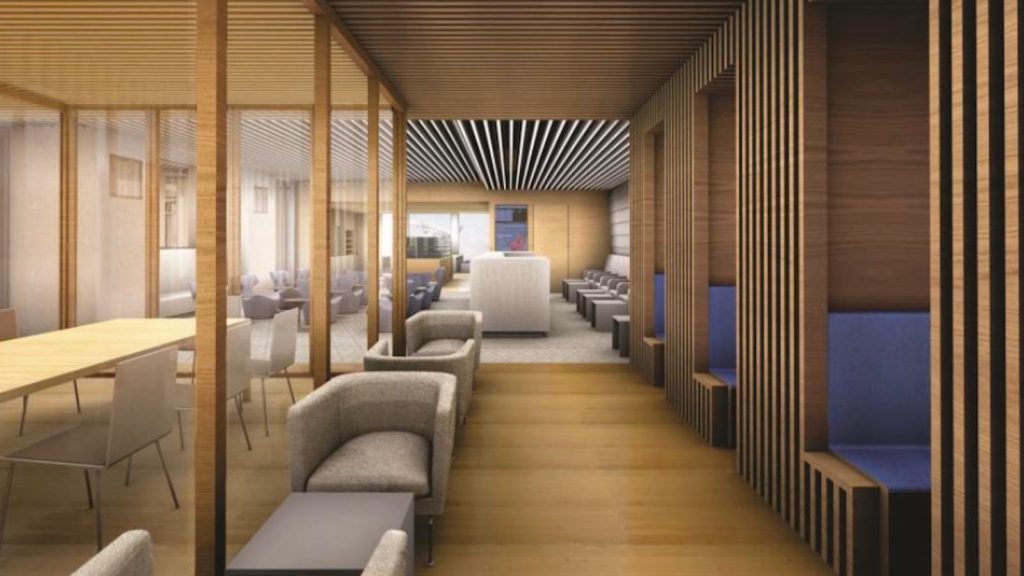 Lufthansa is also operating two lounges at BER – The Lufthansa Business Lounge and Lufthansa Senator Lounge.
These two lounges are also located in Terminal 1 near departure gate B19.
Business and First Class flyers, as well as top-tier Miles & More and Star Alliance Gold members, can access the Lufthansa lounges.
Brandenburg was to be the base of former oneworld member AirBerlin before it collapsed in 2017.
However, with many oneworld airlines making the new airport their new home in Berlin, it should be only a matter of time before oneworld members with Sapphire status and above have access to a new lounge.
That would open the doors for Qantas Frequent Flyer Gold and Platinum status holders.
What else is on offer at the new airport?
In addition to the usual airport stuff, there are a few nice features at Brandenburg Airport.
There is an observation deck on top of Terminal 1, which will be open daily and will cost just €3 to access from December 1, 2020.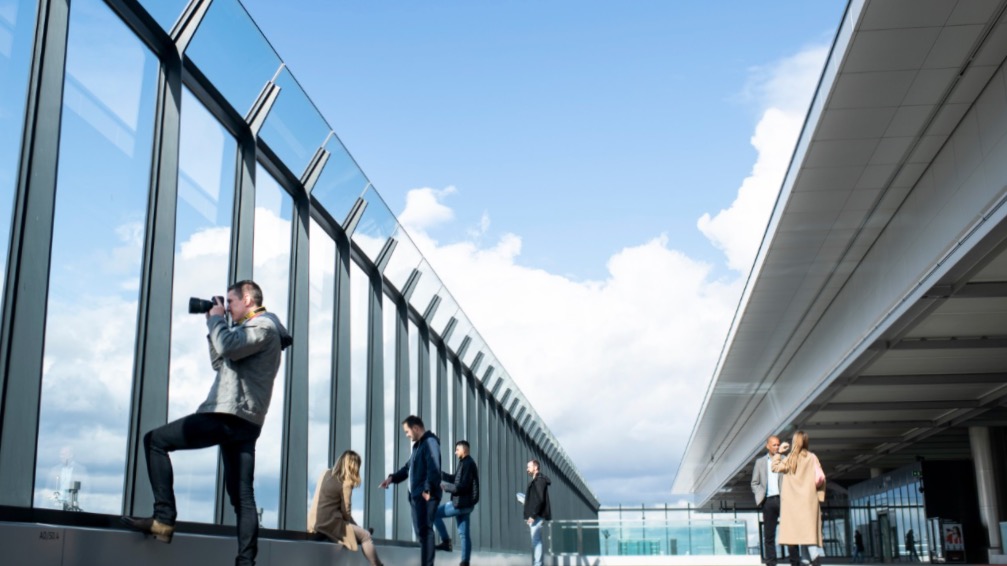 There is some nice architectural art to see throughout Terminal 1 and a pop-up exhibition will open in December that showcases the development of the new airport and the aviation history in Berlin-Brandenburg.
What are the early reviews saying?
Early reviews of the airport since it opened have been mixed.
It's been described as "modern and clean", an "amazing place" and easy to get around.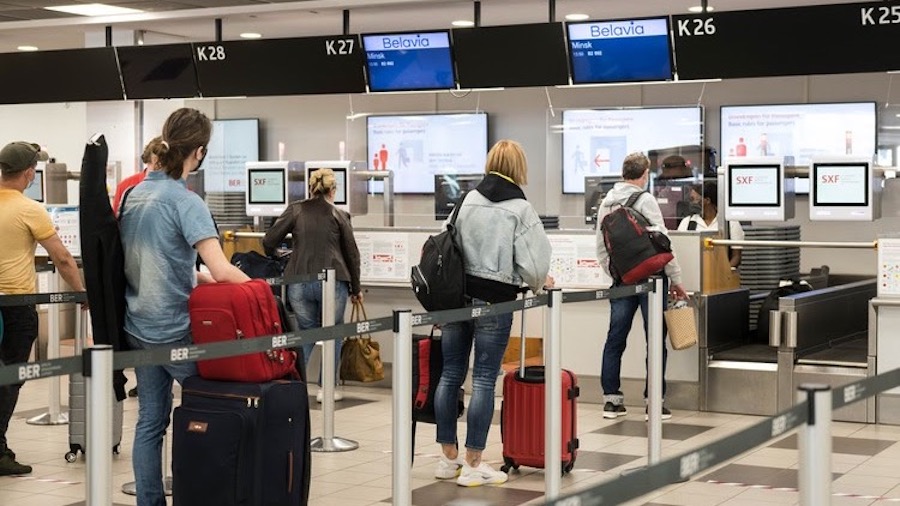 However, some travellers have not enjoyed the fee to transfer by train between Terminals 1/2 and Terminal 5, as well as the increased travel distance from the centre of Berlin.
One traveller also said buckets were collecting water leaks during their visit just days after the opening, while another said the airport "still has a bunch of errors".
All pictures courtesy of Brandenburg Airport
The world's newest major airport 30 years in the making
was last modified:
November 22nd, 2020
by