Accor Pacific's new CEO Sarah Derry is only two months into the role, but she already has ambitious plans for the chain's future. Her appointment also comes just as travel is bouncing back from its pandemic pause, with brighter skies on the horizon.
In this interview with Point Hacks – aptly conducted at the Club Millésime lounge atop Sofitel Brisbane Central – Derry speaks of her humble beginnings in hospitality.
We also get an insight into how border openings are shaping travel patterns, the popularity of the new Accor x Qantas partnership, and what the future holds for Accor.
Sarah Derry's path to Chief Executive Officer, Accor Pacific
With a 30-year career in hospitality, Derry ascended to the Chief Executive role in February 2022. This came as a bump-up from Senior Vice President Talent and Culture, five years after joining Accor itself.
'I came to Accor through having my own business, and Accor was one of my clients,' Derry shares. 'And so when an opportunity came up to actually join the family permanently, I absolutely took that opportunity.'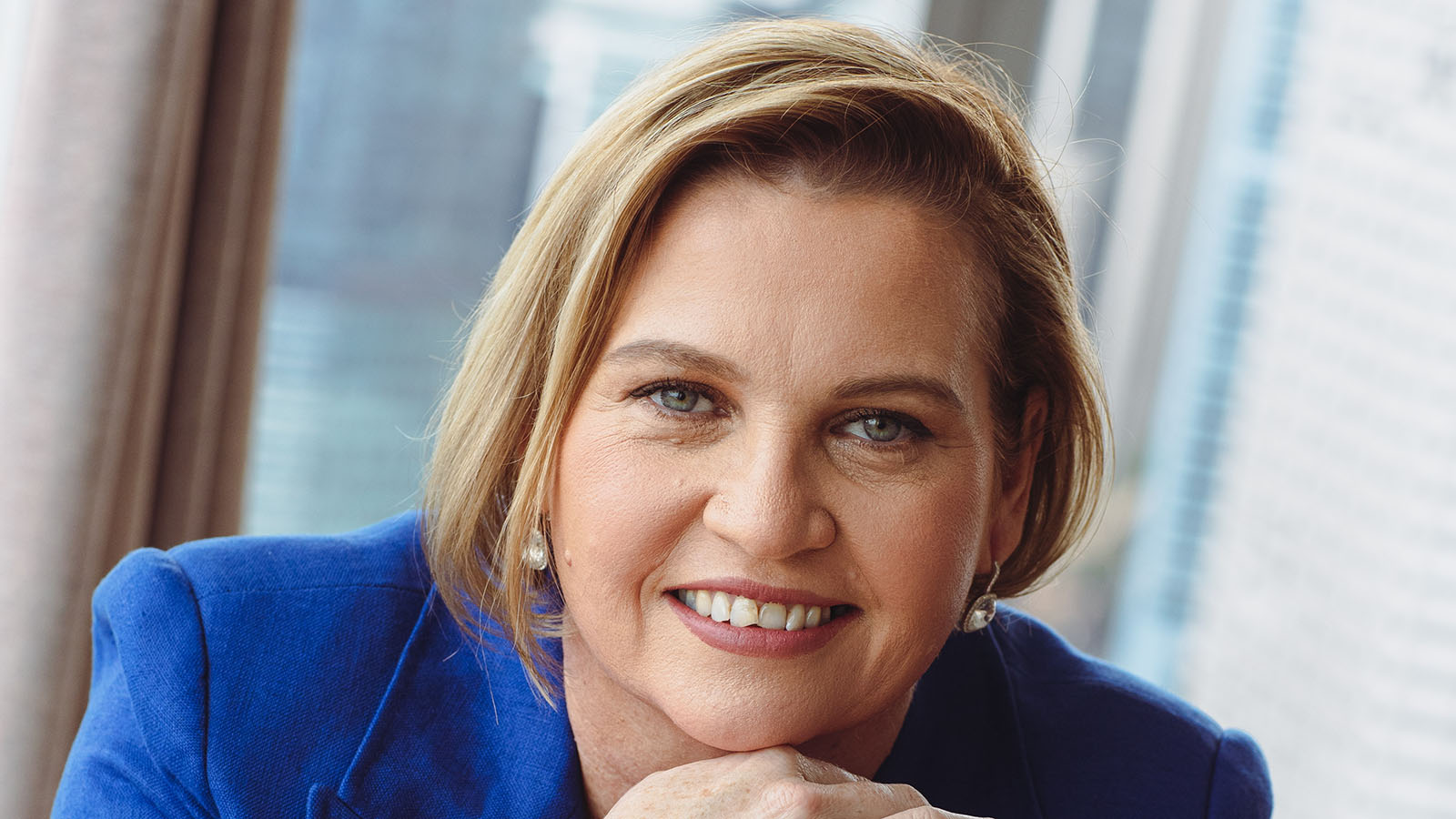 Winding the clock back a little further, Derry was born in Sydney. But she spent most of her time growing up in Townsville, where she remained for school and university.
'I see myself as a Queensland girl,' Derry continues. 'It's a place that still has a very special spot for me. And I think, just to speak for myself, a young Townsville girl certainly could not have imagined the opportunity that has been afforded to me in this role. There are so many stories like that in our industry.'
'When it comes to hospitality, we talk about it as a social elevator. It doesn't matter what your education is, it doesn't matter where you come from – you can have a great career.'
While Derry is now based in Sydney, she still gets back to Townsville at least once a year. From there, it's a quick ferry over to Magnetic Island. That's where the Peppers Blue on Blue Resort awaits as her regular go-to.
Open borders signal a bright future ahead
After two years of lockdowns, border closures, travel bans and other barriers to leaving home, things are now moving in the right direction for the industry. Derry shares that for Accor, it's an exciting time for travellers to be planning holidays again.
'The international borders opening in February was a great signal to the world, but also to us domestically that it's time to start moving forward. That was a significant milestone.' The next big change on the horizon, of course, is New Zealand. It plans to reopen its border to Australia from 11:59 pm on 12 April 2022.
'There's so much travel that happens between Australia and New Zealand,' Derry observes. 'I think people want to have experiences. People want to get together with family, friends … all those weddings they missed or the birthdays they've missed. Or the number of people who will tell you that I had five vacations missed.'
New Zealand is one of many countries opening to Australians this month, or relaxing restrictions further. Singapore's Vaccinated Travel Lane concept was retired on 1 April, while Canada ditched pre-flight testing. Closer to home, Fiji's three-day minimum resort stay has also been scrapped, subject to revised testing requirements.
'I think with consistency around the border opening and the regulations internationally and across Australia, it's exciting for Australians and the broader economy,' Derry adds.
Read more: The barriers to international travel keep coming down
Ad – Scroll down to continue reading.Minimum spend, terms & conditions apply.
Will Australians now shift back to overseas holidays?
For many Australians, overseas holidays come with the territory. And given Australia's location on the map, those holidays are often longer and further afield than those of many other tourists.
With Australia's international borders largely closed for two years, Aussies have mostly remained within their homeland. But now that the world is waiting, it poses the question: will Australia's domestic travel boom taper off, sending that demand back abroad?
'Certainly since the borders opened, the searches into Australia and certainly (from Australia) going overseas increased dramatically over that period of time. But people are still very interested in travelling in Australia right now, particularly given what's happening in Europe. Knowing that, I think we've almost rediscovered Australia as a place to visit,' Derry reflects.
'Many of us have visited places in the last two years that we probably would not have done over that timeframe. We probably would've elected to maybe have one holiday in Australia, and then save up for that big holiday in Europe or the United States or Asia. So I think we're still going to see people discovering and enjoying Australia as well.'
It goes to show that just because Australians can travel overseas once again, it doesn't necessarily mean they will at the first opportunity.
'What's been great to see, is that a lot of the high-end luxury travellers that might go and spend time in French Polynesia or Fiji or Europe, they're choosing places like Cairns as well.'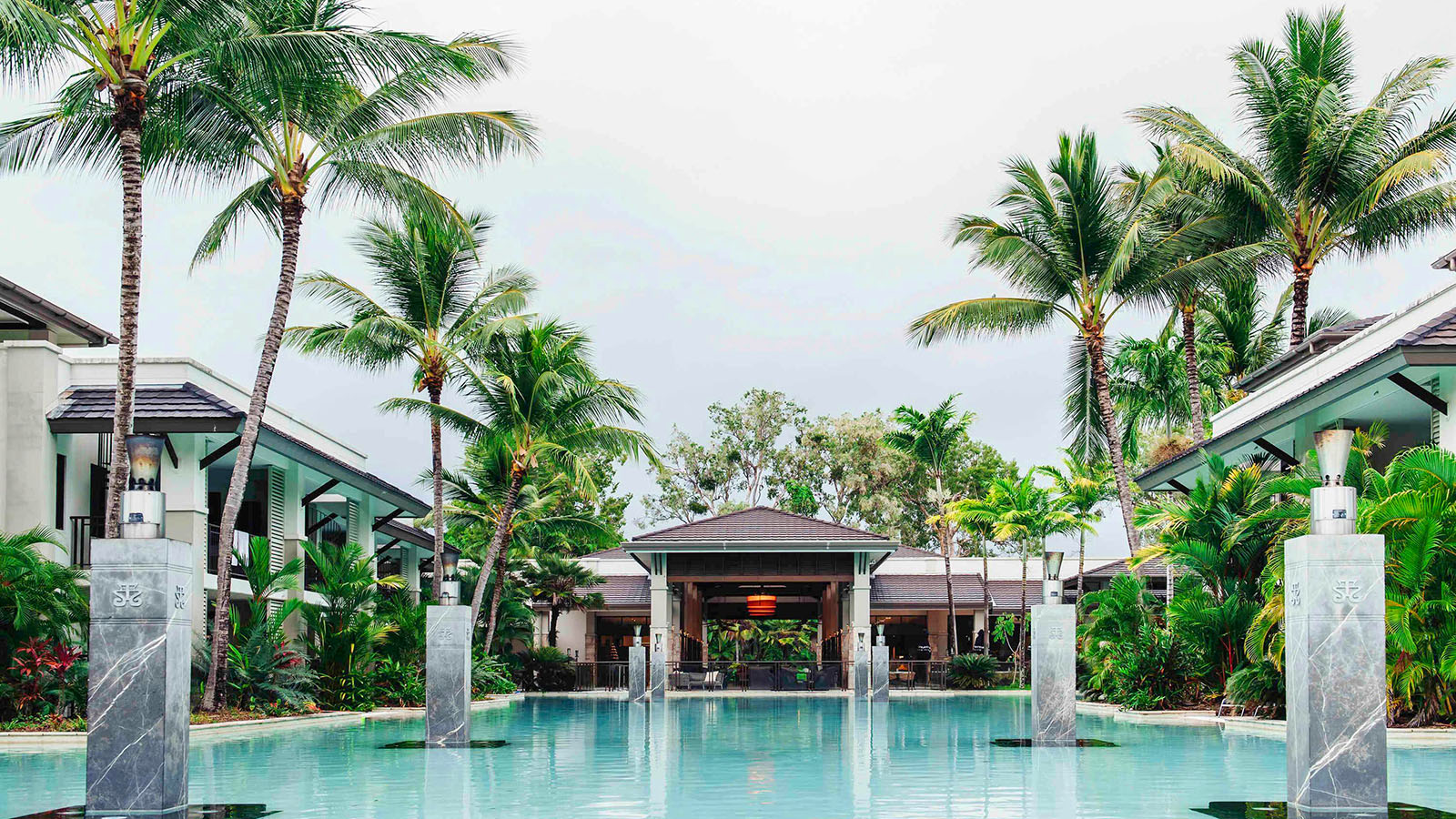 Derry reports that at many Accor hotels, food and beverage spends from domestic travellers are increasing. In some cases, hotel wine sales are exceeding 2019 levels – quite possibly, thanks to the money many will have saved by not having booked international flights.
Domestic holidays outpacing business travel for many Accor hotel guests
Getting people back onto the roads and into the domestic skies isn't overly difficult when those journeys bring opportunities to visit friends and family. In fact, some destinations and Accor hotels in Australia are performing better than pre-pandemic overall.
'If you look at Queensland as a whole, in some good news, we're now sitting around 70% occupancy. That's up on 2019, which was about 67%,' Derry shares. From those figures, it appears that Queensland's border closures throughout COVID-19 haven't affected travellers' sentiments to visit once those barriers came down.
'Queensland has been so strong for us over the last few years. We know as soon as the borders opened, people had a chance to get together. People crossed that border and they spent time here in Queensland.'
In another interesting statistic, Sofitel Brisbane Central is forecasting its strongest April in five years. This comes at a time where the borders to Queensland and Australia are open to tourists, with intracity staycations also contributing to strong demand.
But not all inner-city properties are in the same boat. Some Accor hotels continue to see much greater volumes of leisure guests than business travellers.
'That's not just in Brisbane. It's the same story whether you're in Sydney, Melbourne, Adelaide, Canberra or Perth. So what's important is getting our corporates back.'
Accor x Qantas partnership brings bonus points and hotel status
Launched in November 2021, a new reciprocal partnership between Accor and Qantas delivers a raft of fresh benefits. Among them, all members of Accor Live Limitless (ALL) can earn Qantas Points on Asia Pacific hotel stays. These come as a double-dip, being in addition to the traveller's regular serve of ALL points.
For ALL Gold members and above, travelling with Qantas delivers an extra helping of ALL points as well. These arrive in addition to the Qantas Points (and Status Credits) normally earned through Qantas Frequent Flyer.
Read more: Qantas and Accor unlock reciprocal points partnership
'I think it's one of the most exciting partnerships in loyalty, not just in Australia, but certainly globally,' Derry shares with excitement.
'It's meant that people are thinking about booking holidays. Whether it's thinking about the flights or thinking about the accommodation,' the tie-in is encouraging travellers to fly with Qantas and stay with Accor, maximising their points haul.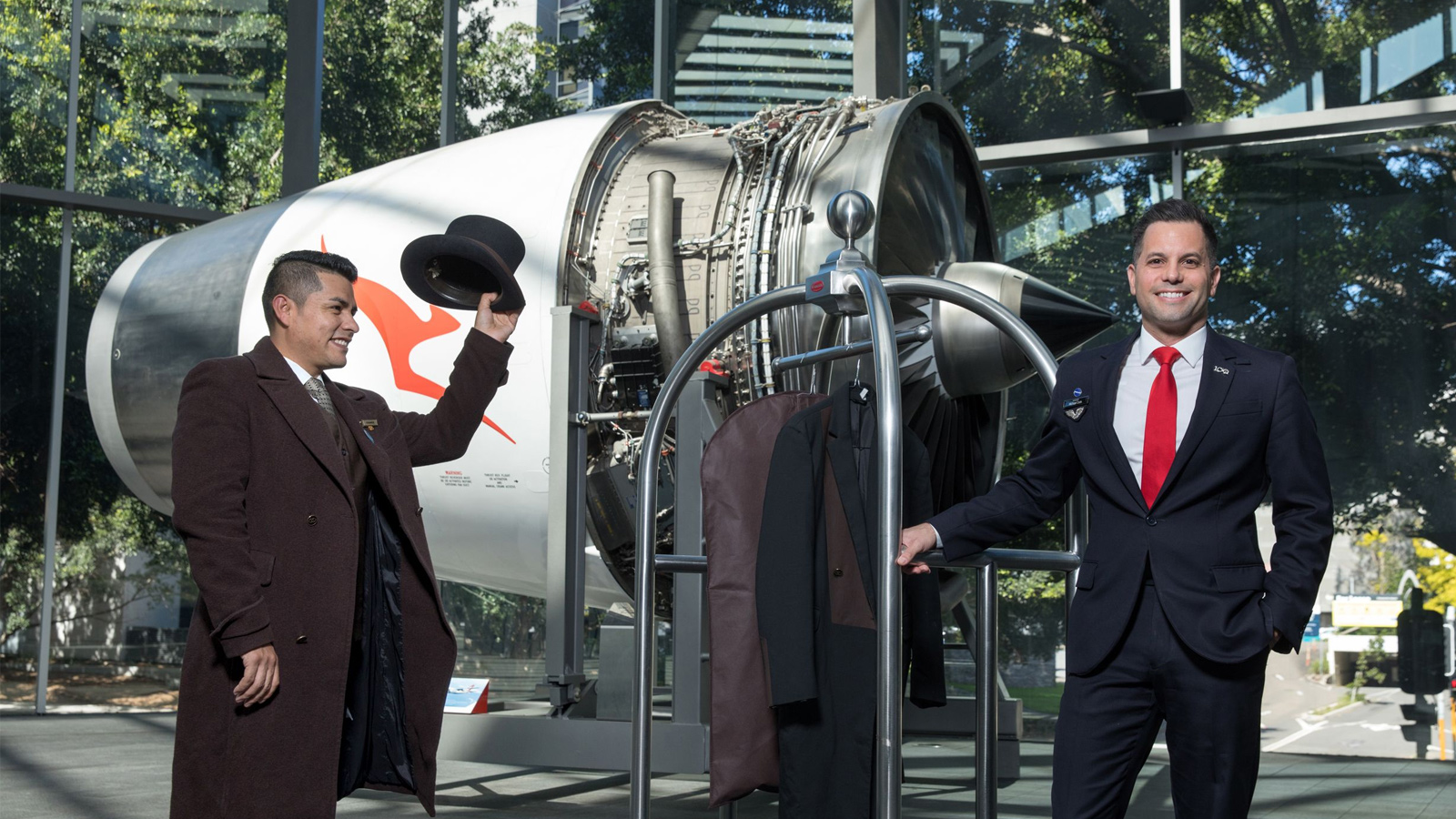 When the Accor x Qantas partnership kicked off, 'we initially saw a huge surge (in members linking accounts), and we're now starting to see that (happen) continuously. I would say it remains steady now, but initially, it was a significant surge,' with travellers keen to jump aboard.
Fast-track to ALL Silver for eligible Qantas members
Separate to points, the collaboration between the two powerhouse brands also offers a fast-track to ALL Silver status. For Qantas Gold cardholders and those in Points Club Plus, that comes after just one stay.
Even for those in Qantas' regular Points Club, ALL Silver can be had in just two stays. Usually, it takes at least 10 nights per year to reach the same tier – and as each stay can be just one night, the fast-track gets you to the same goal in a fraction of the time.
'It has been relatively popular in terms of matching because status is important to people,' Derry acknowledges.
'We all know that you spend time – all of us do – looking at your points and your status throughout the year, and when you earn it. So being able to just naturally step into that tier with ALL has been really important.'
Another shortcut to status is via the chain's longstanding Accor Plus membership. Just by having an Accor Plus card – a $399/year membership, or gratis with the American Express Platinum Card – the member cements themselves at the ALL Silver tier, and won't drop to Classic for as long as they maintain that membership.
'Accor Plus is very popular. Those members renew year after year after year. And the ability (to gain Accor Plus) through the American Express partnership is something that's well-received, I'm sure.'
But Derry advises that on the points front, there's been no discussion about American Express cardholders being able to transfer Membership Rewards points to Accor Live Limitless, as they can with Hilton Honors and Marriott Bonvoy.
What's next for Accor in Australia…
While many new properties are already in the pipeline – including Australia's first Fairmont at Port Douglas, and Mövenpick Hotel Brisbane Spring Hill – there's one Accor brand that Derry still hopes to attract Down Under.
'My secret hope over the next few years is that we'll see Raffles in this part of the world too – if I have my North Star. I'll let you know, in my office, that's pinned up as a target that I'm working towards.' It seems the secret is out!
'It's not about Raffles so much. But when we have properties like that – like the Sofitel Brisbane here – it provides a halo effect.' They're the kinds of hotels that can attract high-end travellers to a destination, as opposed to merely meeting their needs when they're otherwise in town.
'But my other very dear hope is that we stop comparing ourselves to 2019. So for me, the marker (of being beyond COVID) is that hopefully I'll be sitting in a meeting sometime next year, and we'll just be comparing it to 2022, or we'll just be talking about that year.'
'And that's going to be a really special moment.'
All images courtesy of Accor.
---
Stay up to date with the latest news, reviews and guides by subscribing to Point Hacks' email newsletter.
Accor Pacific CEO Sarah Derry talks points, loyalty and travel with Point Hacks
was last modified:
April 13th, 2022
by