Marriott Hotels is the biggest hotel chain in the world, with 7000+ properties, including The Ritz-Carlton.
They offer a solid loyalty program called Marriott Bonvoy that features a huge range of airline transfer partners.
This guide is an overview of as many Marriott current offers we can find, with bonus points, discounts, free nights and more.
New Marriott Bonvoy members earn a free night after two paid stays – deal →
Earn a Free Night Award (worth up to 25,000 Marriott Rewards points) after making two paid stays at any Marriott Bonvoy hotel by 28 September 2020. Existing members are ineligible for this promotion.
Note that a stay is defined as consecutive nights spent at the same hotel, regardless of check-in/check-out activity. So you wanted to complete two stays at the same hotel, you would need to have a break of at least one night between the stays.
The Award is valid at any Category 1-4 property (the award chart goes up to Category 8). Most Marriott properties in Australia are Category 5 but there are still cheaper options in Sydney, Melbourne, Brisbane and Perth (search this table). You could also redeem the award at any eligible property overseas.
You will have one year to use the award once it is deposited into your account (which is after the second stay).
Expires 28 September 2020.
Up to two nights free when paying by Mastercard at hotels in Africa and The Middle East – deal →
Book and pay with your Mastercard at participating Marriott hotels and resorts across the Middle East & Africa and get:
Book 3 nights and get 1 free
Book 4 nights and get 1 free
Book 6 nights and get 2 free
Expires 31 December 2020.
Reward friends and family for joining Marriott Bonvoy– deal →
Refer your friends and family to Marriott Bonvoy and get rewarded for it. You can refer up to five new members each calendar year:
Earn 2,000 bonus points for each stay your referrals make, up to five stays per referral. You could earn up to 50,000 bonus points.
Your referrals will earn 2,000 bonus points after their first five stays. That's up to 10,000 bonus points total.
No expiration date.
Marriott Bonvoy Escapes – deals on a range of Marriott Hotels for coming weekends deal →
Last-minute room discount opportunities across Marriott properties globally. Deals are online every Thursday-Sunday for travel over coming weekends.
No expiration date.
---
Offer history
February 2020-September 2020: new Marriott Bonvoy members earn a free night after two paid stays
October 2019-February 2020: new Marriott Bonvoy members earn a free night after two paid stays
October 2019-January 2020: 2000 bonus points after two stays, and then unlock a new offer
September 2019-January 2020: new Marriott Bonvoy members earn a free night after two paid stays
July 2019-September 2019: 1500 bonus points on stays of two nights or more.
June 2019-October 2019: new Marriott Bonvoy members earn a free night after two paid stays
March 2019-July 2019: new Marriott Bonvoy members earn a free night after two paid stays
September 2018-April 2019: new Marriott Rewards members earn a free night after two paid stays
July 2018-November 2018: new Marriott Rewards members earn a free night after two paid stays
June 2017-September 2017: 1000 free Avios, LifeMiles or Etihad Guest miles for signing up to Marriott Rewards
November 2016-December 2016: 1500 free Marriott Rewards points for linking your social media accounts
Related articles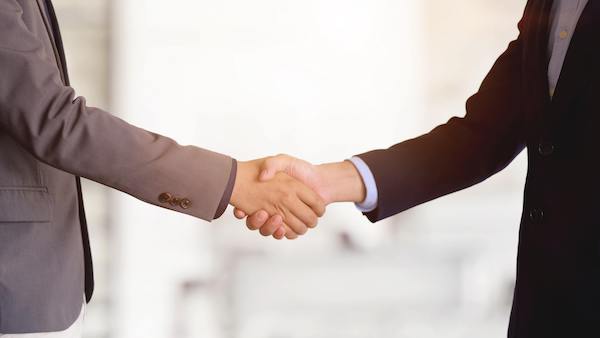 This content contains affiliate links from which Point Hacks may earn commissions from transactions generated from new customers, bookings and general enquiries
Third night free, room discounts and bonus point offer roundup with Marriott stays
was last modified:
August 28th, 2020
by
Third night free, room discounts and bonus point offer roundup with Marriott stays
was last modified:
August 28th, 2020
by