Experiential travel is back in full swing, and you can make your journey more rewarding by booking tours through programs such as Pelago. Derived from the word 'archipelago' – a group of islands – Pelago is affiliated with Singapore Airlines' KrisFlyer loyalty program and is taking on other well-known travel brands such as Klook and Viator.
Your next bungee jump or opera ticket could be the key to having enough miles for another reward flight! Read on for a high-level overview of how you can earn and burn KrisFlyer miles with Pelago.
How do I earn KrisFlyer miles with Pelago?
Simply put, you will now earn three KrisFlyer miles per SG$1 spent on bookings (this was previously 1 mile per SG$1 up to 28 June 2023). As Pelago does offer experiences across much of the Asia Pacific region, any bookings in local currencies will still earn points at the equivalent order value in Singapore Dollars.
For example, two Premium tickets to Madama Butterfly at Handa on Sydney Harbour in 2023 cost AU$586. This even includes a seat category upgrade promotion. At the time of writing, that equates to SG$522, so that booking would earn you 1,566 KrisFlyer miles.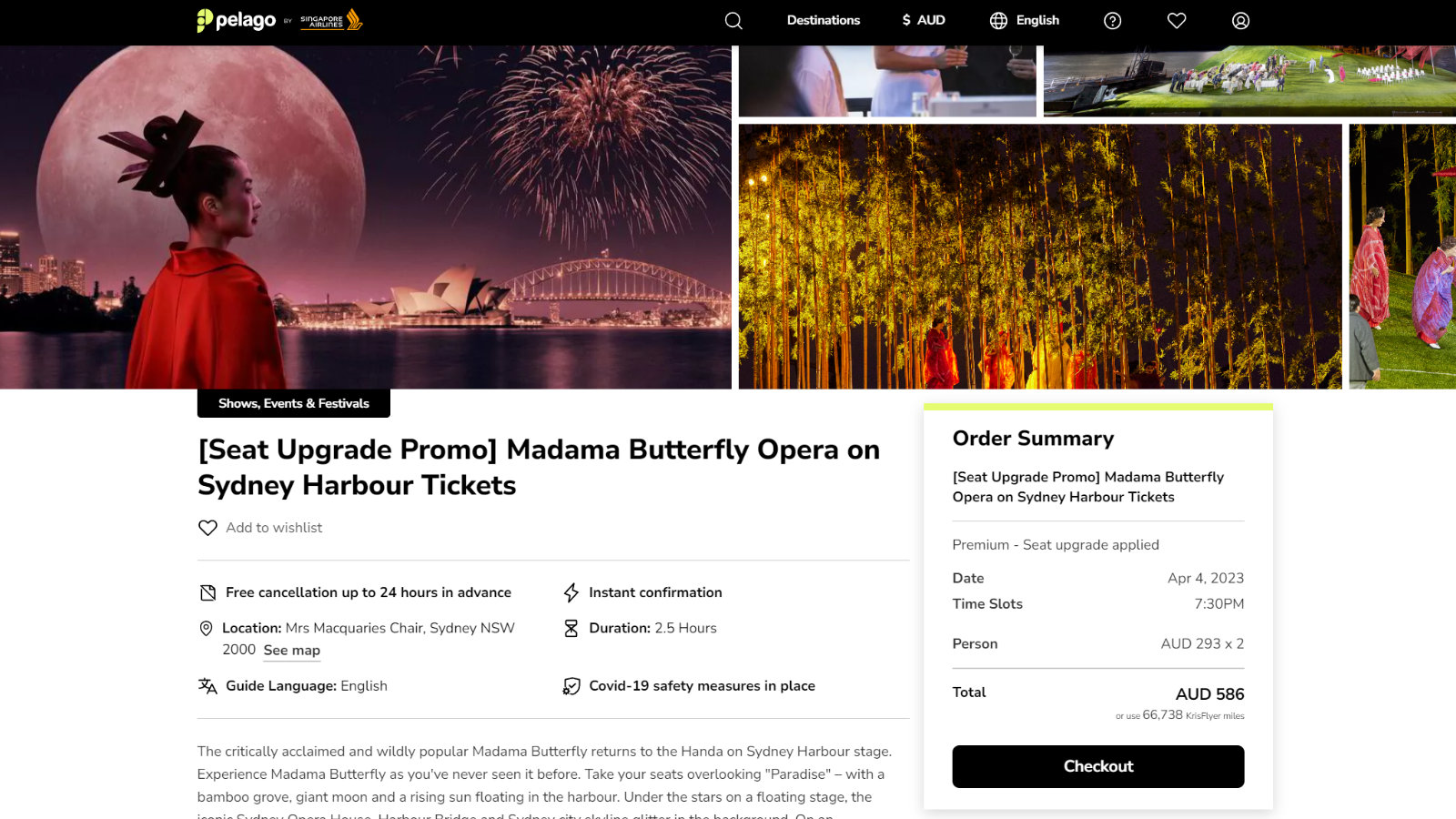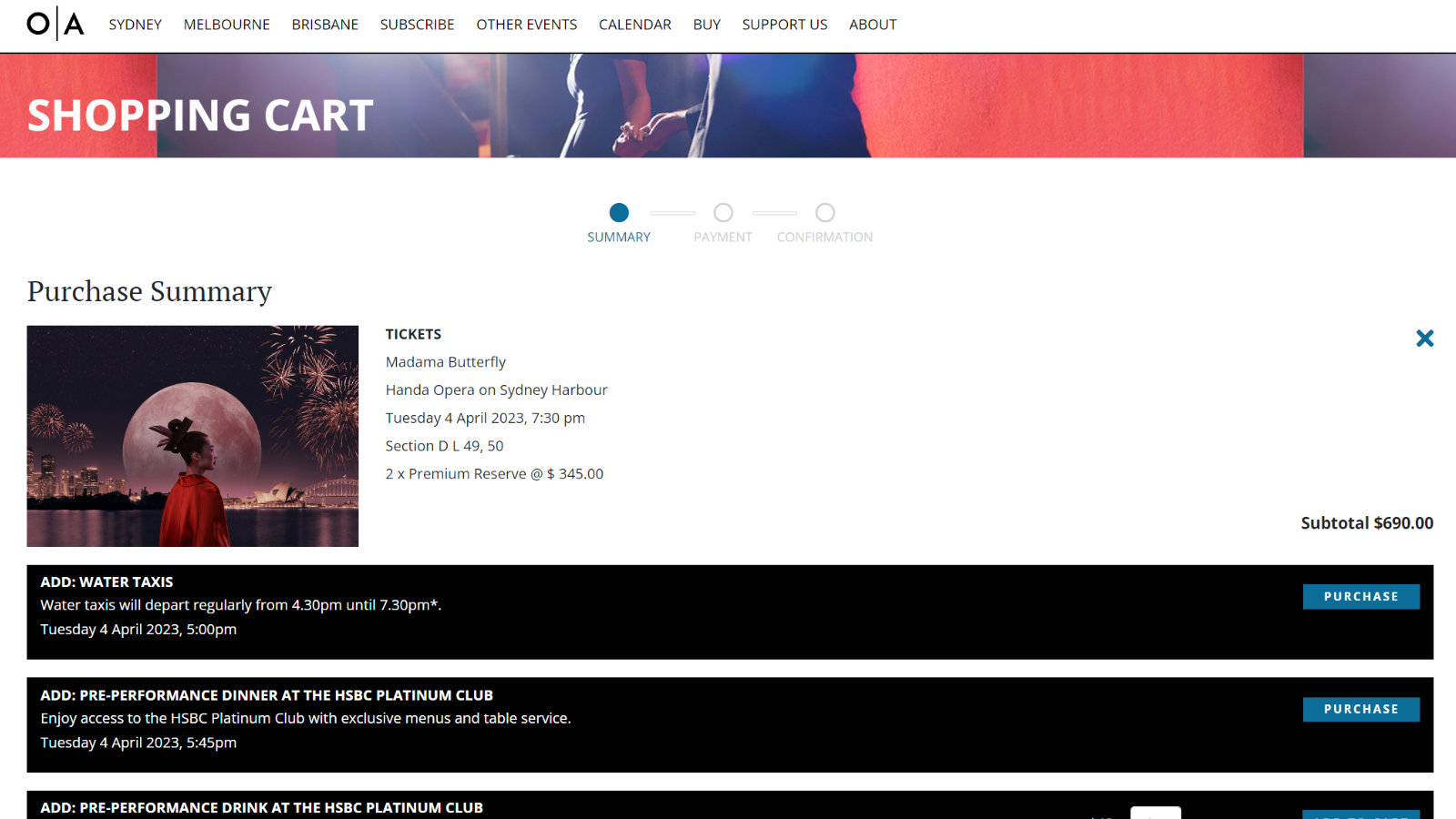 Incidentally, the same two tickets direct through Opera Australia would have cost you $690, so it's certainly possible to enjoy real-life savings while also earning bonus KrisFlyer miles. The tickets through Pelago are also refundable up to 24 hours before the show. Usually, opera tickets purchased direct don't have this level of flexibility.
Bonus KrisFlyer miles are usually credited within 10 days of your activity being completed. You need to ensure your KrieFlyer membership number is on the booking at the time of payment.
Ad – Scroll down to continue reading.Minimum spend, terms & conditions apply.
How do I spend KrisFlyer miles at Pelago?
It's possible to use KrisFlyer miles to pay for a booking, but as with most other non-flight points redemptions, it doesn't offer particularly good value. Take the same Madama Butterfly example from above – you would need 66,738 KrisFlyer miles to cover the $586 order, which puts a value of just 0.87 cents per mile.
In comparison, I recently spent just 68,500 KrisFlyer miles + $104 to fly Singapore Airlines Business Class from Sydney to Singapore to Bangkok. That's at least 3.16 cents per mile worth of value – do what you will with that information!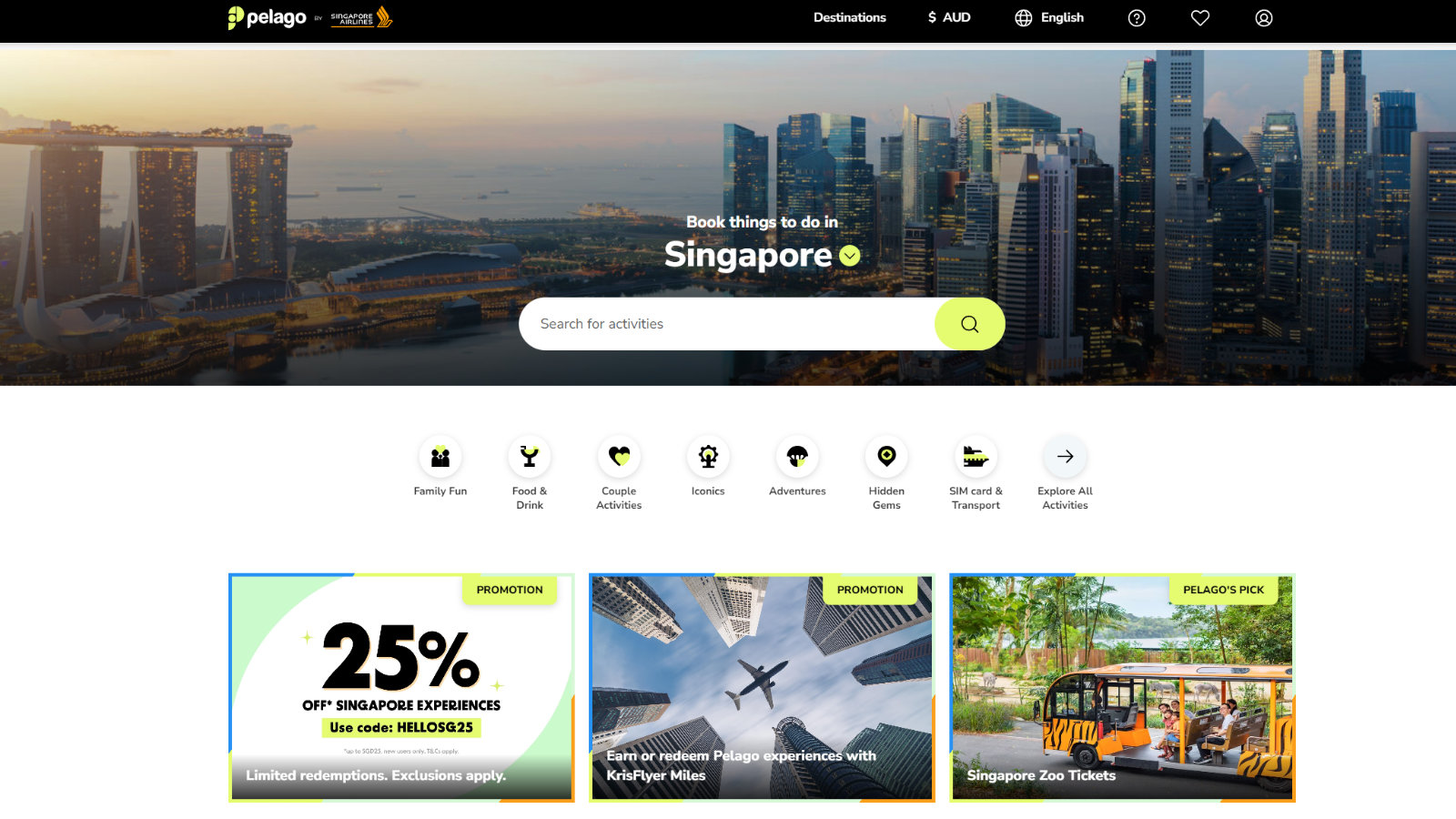 If you are set on using KrisFlyer miles for Pelago experiences, you'll just need to sign in to your KrisFlyer account at the checkout stage. You'll need to have enough miles to cover the full cost – there's no 'points + pay' option.
If you don't quite have enough KrisFlyer miles for a flight redemption and there is something you can redeem on Pelago, it might make sense for you to use up those miles while you can.
Summing up
When you next jet off somewhere, it's worth including Pelago in the mix for booking activities. Three KrisFlyer miles per SG$1 is a decent earning rate and it does all add up. Pelago also runs regular promotions and discounts, so you could be in the win-win situation of scoring a great bargain while building up your KrisFlyer balance for another holiday.
Point Hacks is not affiliated with Pelago.
How to earn KrisFlyer miles on activities with Pelago
was last modified:
June 29th, 2023
by