With my son about to turn one, I've found myself looking into an area of travel I'd previously not given much thought to. Actually, an area I'd given exactly zero thought to – what are the best airlines to travel on with kids, especially within frequent flyer programs?
It seems Qantas is one of the few with a formalised frequent flyer program aimed at children. 'The Joey Club' launched in May 2015, and by December that year had 250,000 members.
Virgin Australia also has their own offering with the 'High Flyer Passport', so I thought I'd take a look at both and see if there was any reason to bother with them, along with other child-friendly frequent flyer options from a global point of view.
The Qantas Joey Club
So what does membership to The Joey Club get your child? Firstly, they get their own novelty passport for new members aged 3-10 years old. There are also dedicated kids meals in the lounges as well as an expansive collection of kids movies and TV on the in-flight entertainment (IFE) systems, but you'd get that for your child travellers regardless of whether you 'joined' the Joey Club or not.
Qantas are also offering free QFF membership via their kids site.
In addition to this, Qantas have also launched a new Qantas Joey Playbox app (ios only) with extra games, aimed at 4-8 year olds.
Virgin Australia's High Flyer Passport
With little fanfare, Virgin Australia actually beat Qantas to the punch by about a year, with their High Flyer Passport.
Again, we're looking at a novelty passport with stamps added for all VA flights, although not much else to speak of. There's not a lot of information to be found online apart from the press release from April 2014, and even ringing the Virgin Australia guest centre yielded no information on whether the program is still running.
As it happened, I was recently flying VA with my son, and so asked about the High Flyer Passport. There was a lot of digging around until eventually one was found. The check-in crew dutifully filled it out and presented it to my beaming one year old.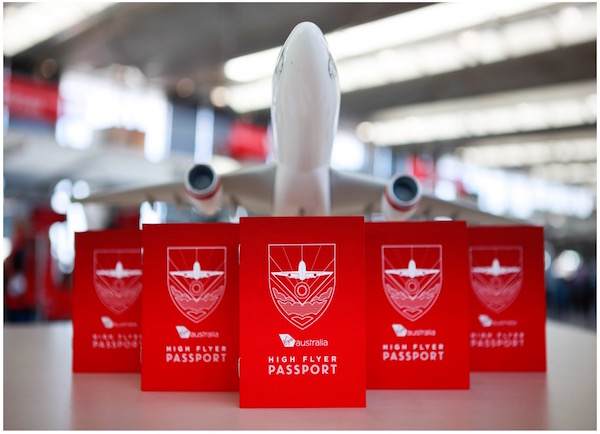 I asked if it was a popular program and was told that no, not many people seemed to ask about it. This was my son's 6th flight with VA and the only reason I knew about the program was from researching this article – I mentioned that maybe some publicity around the concept might help.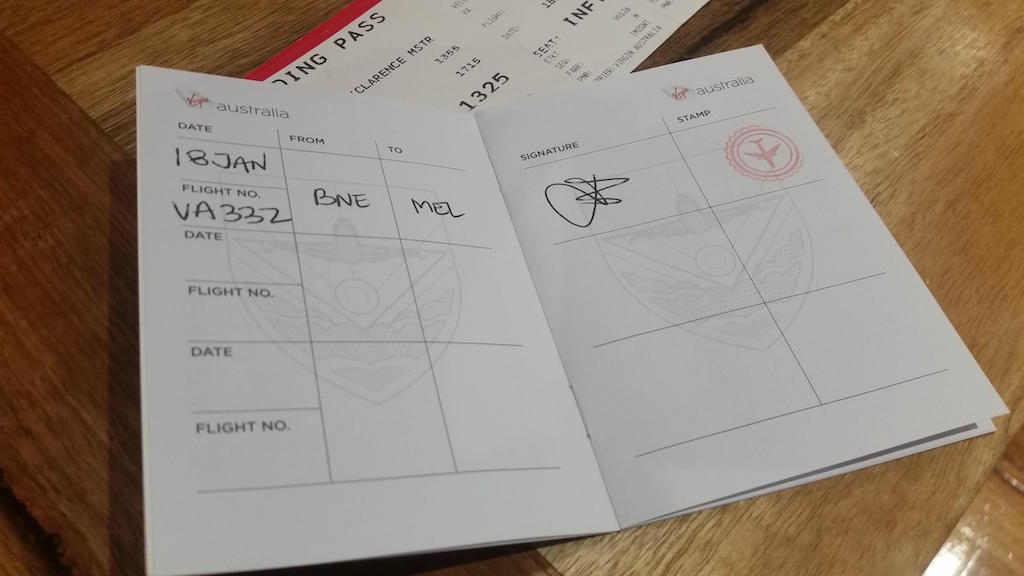 Other honourable mentions for frequent flyer programs and airlines that have tried to cater for kids
What about the other major airlines? Most have a children's offering while in the air, such as dedicated IFE, activity packs and special kids meals. Generally speaking, any airline with a frequent flyer program will also award younger passengers with the same points as adults, even though they may be on a discounted fare.
One of the main things to look for in a frequent flyer program when traveling with kids is the ability to pool your points. As an example, a family of three travelling from Melbourne to Brisbane aren't going to earn that much individually, but combined, those points could get one person a fair way.
British Airways offers a Household Account where Avios can be pooled in much the same way as Velocity's Family Pooling, along with Etihad as well.
With varying hoops to jump through and additional fees, many international airlines offer a similar service – but BA, Virgin and Etihad's options are some of the more consumer friendly.
Somewhat surprisingly Singapore Airlines Krisflyer does not offer any pooling, although you could theoretically transfer your kids Krisflyer miles to Velocity and pool from there.
Lufthansa's Jetfriends is again similar to Qantas' offering, although with more online games and tools for kids to prepare for the trip, and the ability to interact with the program outside of being in a lounge or in the air. They also offer My Logbook, which evidently looks to be much the same as Qantas' Joey Passport.
Emirates offers a Skysurfers program, which offers the same full points earn as Skywards, even on a discounted child fare. The Emirates information site mentions 'extra special treatment and club benefits', but doesn't go into any detail as to what these actually are.
Cathay Pacific's Junior VIPs comes across as fairly thin on the ground, with the same proposition as most (activity packs etc) but just giving it a fancy name.
Although not a loyalty program linked initiatives, one of the more intriguing child services is Etihad's Flying Nanny. The information provided certainly gives the impression of a dedicated staff member to tend to child passengers needs.
I can't comment directly as I've not seen the service for myself, but a quick google does lead to the impression that it's not that flash, and is simply a different name for the cabin crew tasked with handing out the colouring books.
Here's a quick snapshot of some of the major players and how your family travel might go with them:
Lufthansa and Qantas appear to have the greatest offering for kids, and those extra activities and games could certainly make the difference on a long haul flight – not just for you and your children, but your fellow passengers as well.
Even with all the above, it must be remembered that the best flights with kids are the shortest flights. In my own experience, when booking a family holiday to Hawaii last year with my then 6 month old son, Jetstar won the race by a country mile simply because they were the only option to fly Melbourne to Honolulu direct.
Every travelling family will have their own needs and methods for entertaining kids. Perhaps my tune will change as my son grows older but for now, I'd prefer a direct flight on a budget carrier with my own iPad and a bag of carrot sticks, than to get the best of Peppa Pig on the back of the seat in front of me and a special meal and faux passport – and have to travel a few extra hours.
And always remember folks, travelling with kids is better than not travelling at all.
Frequent flyer programs for kids – we look at the the good, the bad and the unworthy
was last modified:
November 19th, 2019
by