For the most part, free flight upgrades in Australia may seem as elusive as yowies and drop bears — you've probably heard whispers of it wafting through airport terminals, but never encountered one yourself.
Yet, free upgrades to Business and First Class do exist. It's just that airlines understandably don't want to give them out without a great reason, for fear that it devalues their premium cabin products for actual paying customers.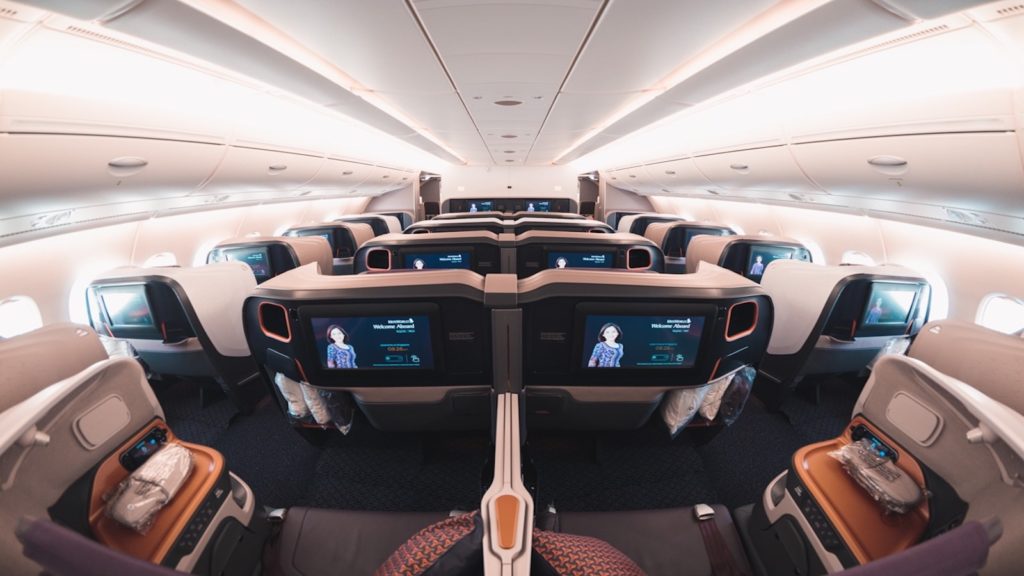 With that in mind, we'll explain how exactly these free upgrades usually work, and why the tips you've read in the mainstream media, such as dressing up for the flight, probably won't get you anywhere on its own.
Also, it's best to temper your expectations now. Free upgrades are extremely rare, and the best way to go about it is to pay for an upgrade with cash or points or book into the higher cabin class directly.
Why would an airline want to give out a free upgrade?
In the US, loyal frequent flyers can automatically be put into a queue for complimentary upgrades on short domestic flights as a published benefit — particularly with the big names American Airlines, Delta and United.
That's not the same here down-under, where you'll be expected to use your frequent flyer points or bid some cash for a shot at the upgrade, even with domestic trunk routes such as Sydney-Melbourne and Brisbane-Perth.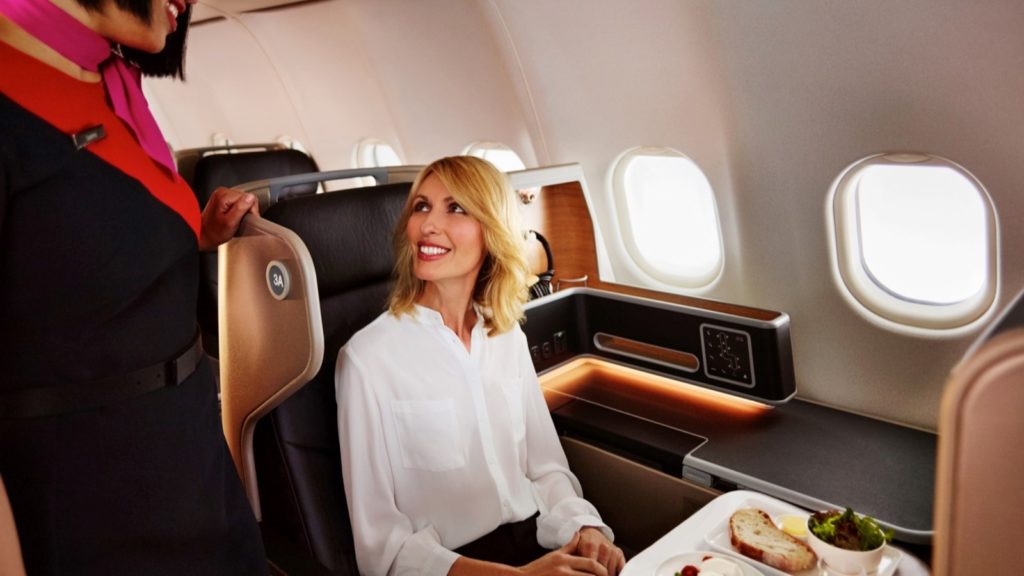 And when it comes to international airlines, policies on complimentary upgrades can be very different too, ranging from lenient to a strict 'computer-says-no'.
Free upgrades are known as op-ups
So if you do get tapped for a cabin change before boarding, chances are you've been given an operational upgrade or op-up for short.
This is industry-speak for free upgrades which are usually handed out when the lower cabin class is overbooked, or perhaps when a seat is faulty and someone needs to sit closer to the front of the jet.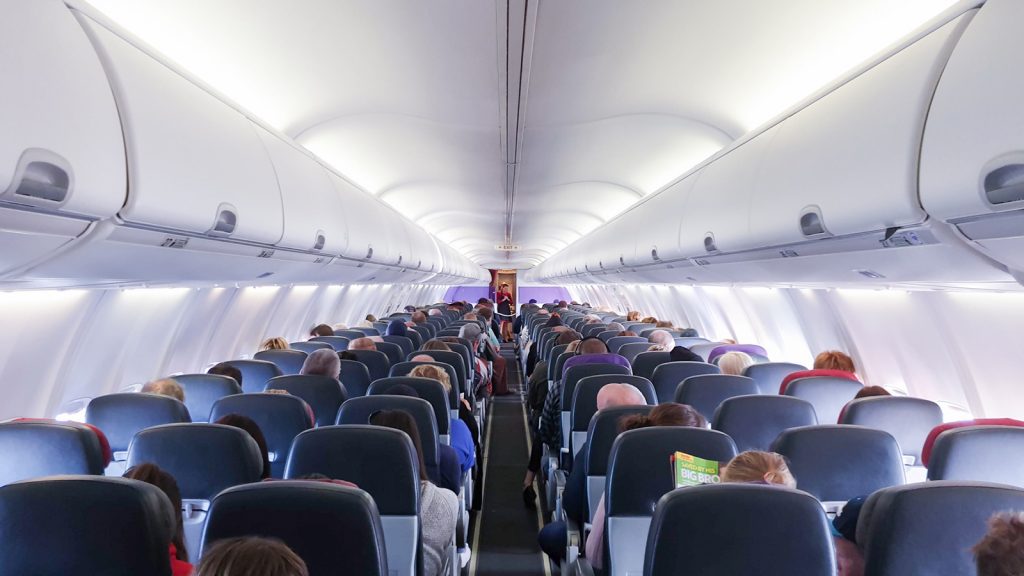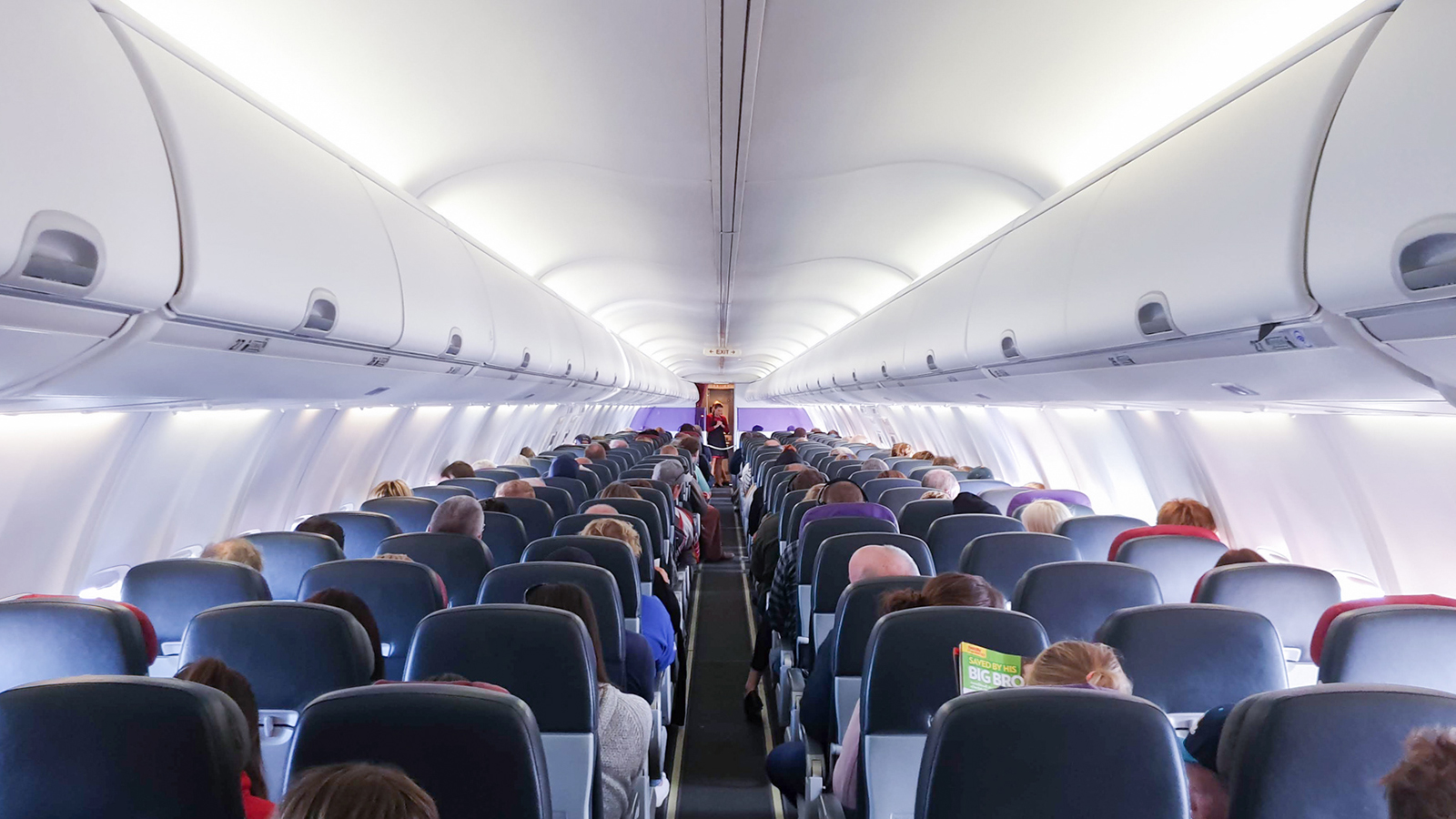 Doing so frees up space in the lower cabin class to accommodate the overbooked passengers, while you get the enjoy the benefits of an upgraded cabin class. It's generally a win-win situation for all.
Sometimes, op-ups will happen across several cabins. For example, say Economy Class is overbooked but Business Class is also full. In this case, someone from Business might be bumped to First Class, freeing up space for someone to be upgraded from Economy to Business.
Ad – Scroll down to continue reading.Minimum spend, terms & conditions apply.
How are free upgrades allocated?
Of course, most airlines don't talk about its processes behind deciding op-ups. But based on years of collective experience and insights, the following factors are invariably present in most scenarios.
1. Your frequent flyer status is key
Most people in the industry will agree that your frequent flyer status with a particular airline is one of the most important factors. When faced with picking a Platinum member or a passenger with no status, you can expect that the former will be chosen.
But even if you don't have an elite airline status card, holding a base-level membership is better than nothing. If it's a choice between a Bronze member or a non-member, then once again we'd expect the former to win.
In many cases, your partner airline elite status may be considered across alliances — such as Qantas status on Emirates flights or Velocity status on Etihad flights.
Need help with understanding status or learning how to achieve it quickly? See our guides on Status Credits, and the perks of Qantas status and Velocity status.
2. Your 'passenger value' is important too
Many airlines maintain a secret metric that measures the 'worth' of each passenger to the airline. In Qantas parlance, this is rumoured to be called 'PCV', or perceived customer value.
Your PCV increases if you book more expensive fares, fly more often, or have a special business/SME rate. These values could be used to decide which Platinum member gets the upgrade over another, for example.
On the other side of the spectrum, if you're a VIP with invite-only membership such as Qantas Chairman's Lounge or Emirates iO, then you may find that complimentary upgrades happen more frequently, even when a flight is not overbooked.
3. It's more likely to happen on busier routes
We're not talking rocket science here, but you'll have a better shot at a free upgrade if you happen to be travelling on a busier flight. This normally includes Mondays and Fridays for corporate-heavy routes, plus weekends for leisure routes.
4. It also doesn't hurt to ask
This is where the 'human element' comes into play, and dressing smart could give you a slight edge. It's not about wearing a suit and tie on an overnight flight, but more about not looking unkempt in general.
Treating all the staff respectfully is important too, and it's probably not a great time to ask if they're very busy with other matters (such as right at the gate when boarding is commencing) — the check-in counter or airport service desk may be a better place.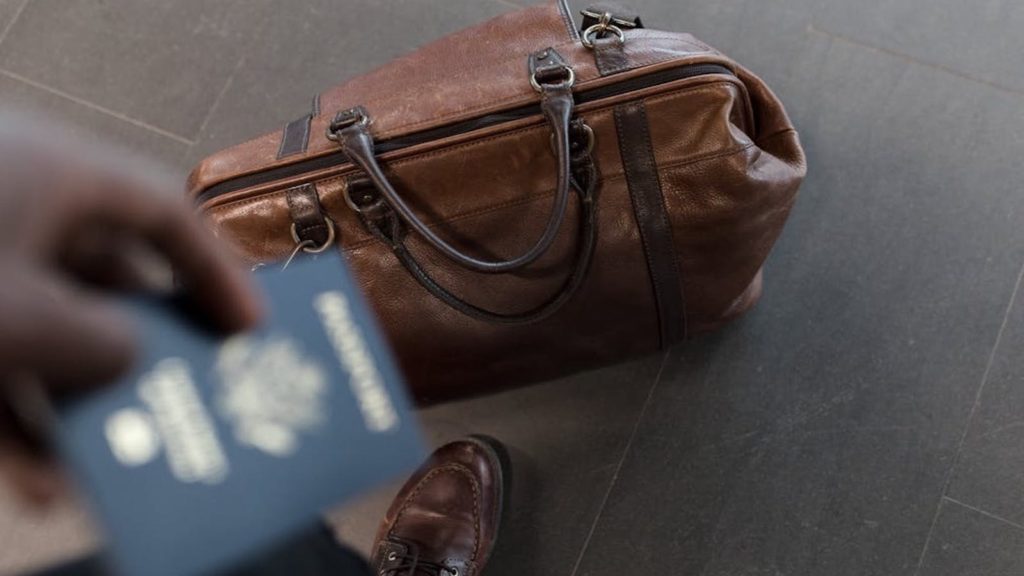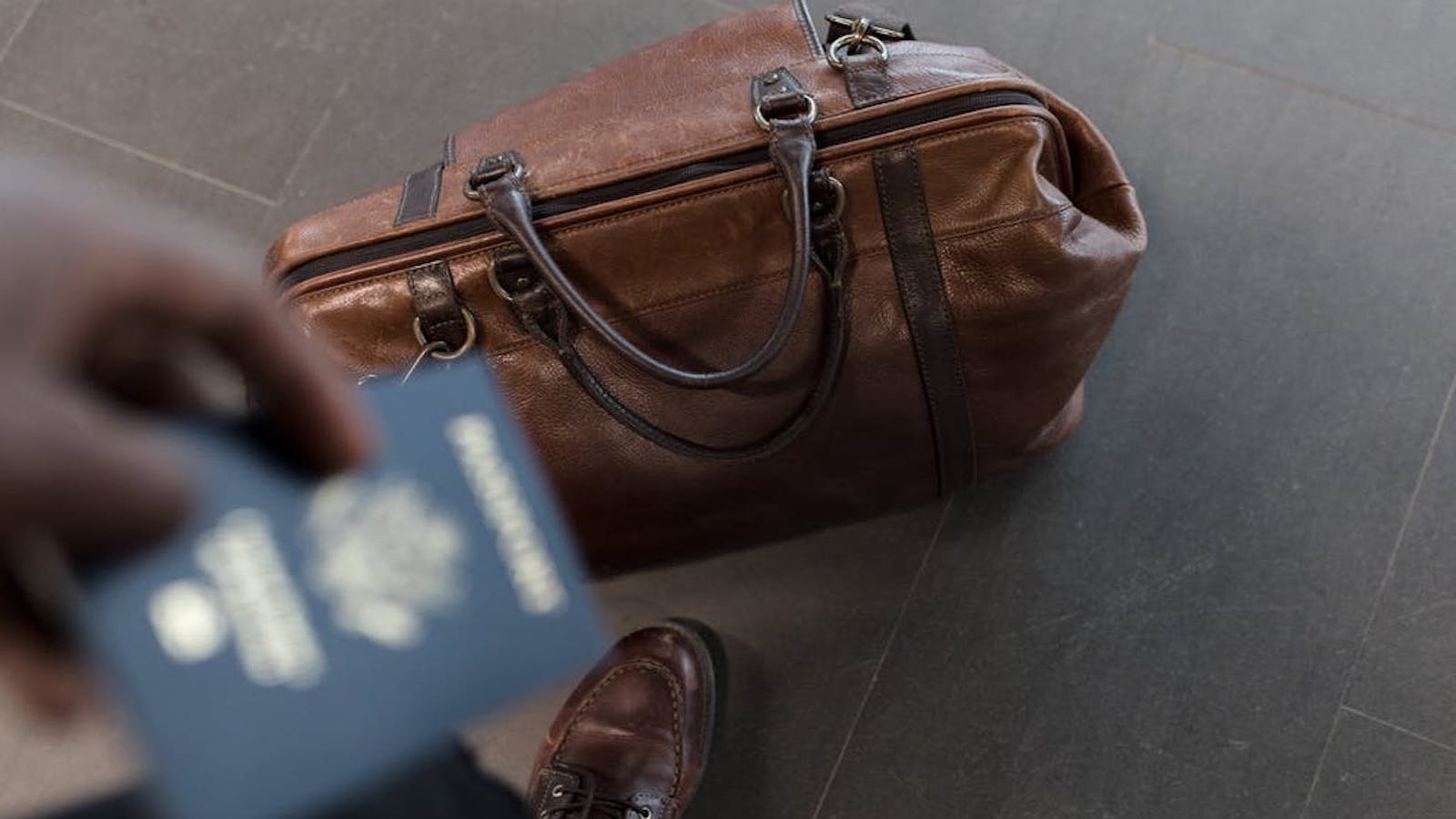 You could make an observation that the flight looks fairly full and whether they needed to proactively upgrade anyone. If you're travelling on a special occasion such as your birthday or anniversary, you could bring that up too. Just don't lie about it, as that would be discourteous!
Remember you'll probably not get an upgrade this way — particularly if you don't have the frequent flyer status to back you up — but there's nothing wrong with giving it a try.
5. Travelling on your own can help
Finally, solo travellers will usually get first consideration for an upgrade. That's simply because it's easier to juggle around one person rather than two or more, which then comes with seating issues and the like.
Of course, you could just book yourself separately from the rest of your travelling party, but we wouldn't recommend you do that unnecessarily.
Summing up
Try all you want, it really boils down to sheer luck when it comes to free upgrades onboard. Airlines don't normally dish them out for goodwill — there would need to be an overbooking scenario or similar to result in someone getting an upgrade.
But if all the stars align, you might just hear that magic beep and red light at the gate, before your old boarding pass is removed and you're issued a new one for Business or First Class.
Failing that, be sure to check out our ultimate guides to your favourite airline frequent flyer program, and learn how to use points to have a much better chance to nab upgrades when you want them.
Let us know in the comments before if you've received a free operational upgrade before, and how!
How do airlines decide who gets a free upgrade on flights?
was last modified:
December 9th, 2022
by