One of the greatest loves for frequent flyer members is not so much the earning of points, but the time when you can start redeeming those hard-earned points for much-loved reward seats.
Over the frequent flyer industry's history, the opportunities to earn points has grown exponentially from its early beginnings. However, the opportunities to redeem points for reward seats have generally not kept up, resulting in many frustrated frequent flyer members sitting on a pile of points, with nowhere to go.
This Editor's View takes a look at the issue of reward seat availability, how airlines have tackled this problem in the past and what they could look to do in the future.
The economics behind reward seat availability
The song 1979, by Good Charlotte, speaks to how it was a good, good year and that life was simple. I'd be surprised though if the writers of this song knew how applicable these two points (pun intended!) are to frequent flyer programs. For avid travellers like myself, 1979 was indeed a good, good year. It was, in fact, the year that frequent flyer programs were born, courtesy of Texas International Airlines. And back in those days, these programs were very much simple. You earned a mile for every mile flown, and you redeemed your miles for seats. That's it.
But the airline industry is one of the toughest industries to operate in, and airlines around the world look for all possible opportunities to optimise their operations, and subsequently, their profit margins. Everything from flight schedules, fuel burn, fuel hedging, labour costs are all in play, but so too are aspects of airlines' frequent flyer divisions. Specifically, the opportunities to increase the revenue earned from selling points to an ever-growing list of program partners.
Increasing the list of program partners though can be a double-edged sword for frequent flyer members. While it's good news that members have more opportunities to earn points, the increased number of points subsequently awarded and vying for reward seats that don't commensurately increase in number, means that there is less chance for members to redeem their points for their intended reward.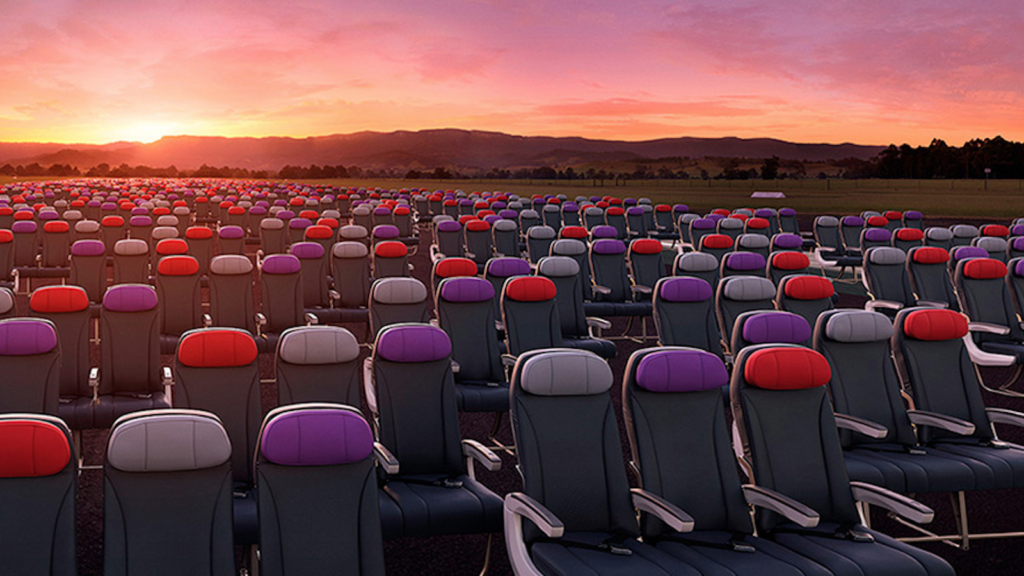 Notwithstanding the many variables that affect airfares, such as operational costs, competition and product quality, I believe that most people understand one of the main factors that determine the price of an airline ticket is the concept of supply and demand. That is, the higher the demand for seats, the higher the price of the airline ticket. Conversely, the higher the number of seats available, the lower the price of the ticket.
The economics behind reward seat availability is not too different. There are generally two types of reward seats available, called 'Any Seat' rewards and 'Classic Flight Rewards' or ' Reward Seats' by Qantas and Virgin Australia respectively. The former act in exactly the same way as cash fares, with the only difference being that prices are quoted in terms of frequent flyer points rather than in cash. In contrast, the latter works in a fixed-points-cost-basis, where the cost of the seat is heavily discounted and as such, the number of seats released is limited. Until recently, the latter type of reward seats was the only type to be offered to members, with the objective being to fill seats that would otherwise be left unsold.
Releasing of Classic Flight Reward seats is definitely a high-wire act for airlines' revenue management teams. Release too many Classic Reward seats, and the airline potentially forfeits the ability to sell the seat to fare-paying customers. Release too few, and airlines run the risk of frustrating their loyalty members potentially to the point where they become disengaged and no longer earn the airline points revenue from transacting with program partners.
There is nothing more frustrating for a member than unsuccessfully looking for a Business Reward seat, only to board the plane from the front and see half the Business cabin empty. Or seeing a Business Reward seat open up, but just days before departure, which for many, is too much of a risk to take, especially in high demand travel periods.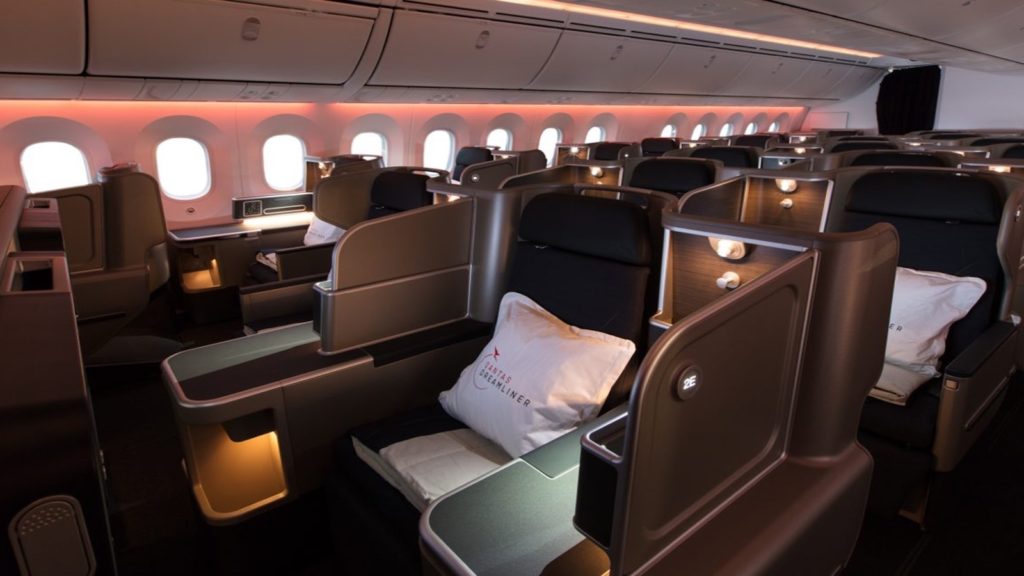 So, what have airlines been doing to remedy this situation, and what could they be doing better?
Ad – Scroll down to continue reading.Minimum spend, terms & conditions apply.
What have programs been doing to increase reward seats?
The issue of reward seats being hard to come by is nothing new, especially during high travel periods when demand for these seats easily outstrips supply. But airlines have faced this challenge and looked to 'right' the disequilibrium between demand and supply in different ways.
For example, some airlines, especially those based in the United States, have gone down the path of dynamic pricing, where the points cost of a reward seat fluctuates with the demand for those seats. While dynamic pricing has been sold as potentially being a win for members during off-peak and low-demand travel periods, in the main, it has been quite unpopular among frequent flyers. This is because the removal of award charts has also removed the certainty in price that these charts provided. This did cause some disengagement among many program members, which I'm sure was not the objective of these programs.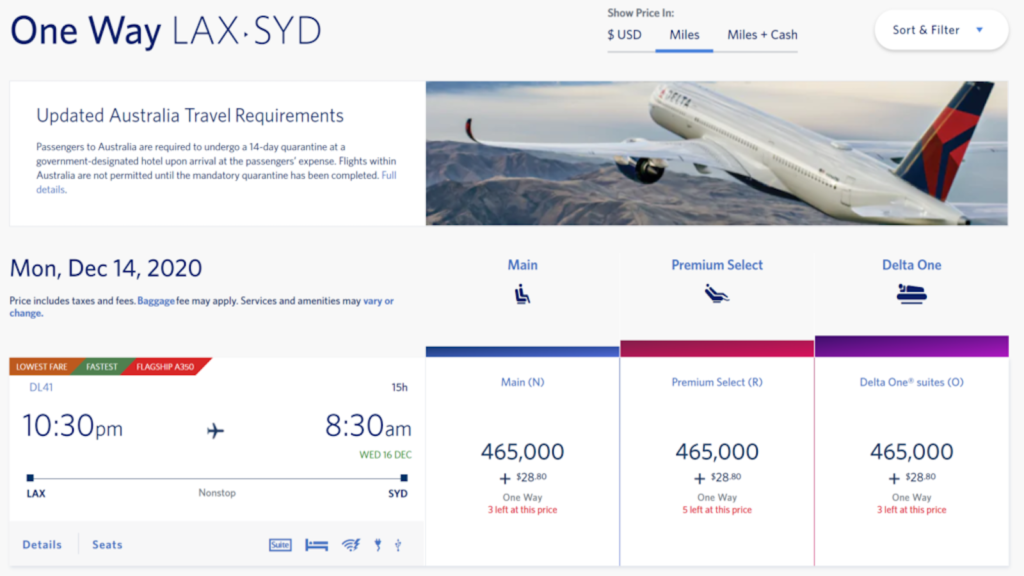 Qantas publically acknowledged in June 2019 that the occasional lack of Classic Reward Seats was one of the major gripes of Qantas members. As a result, they made sweeping changes to the Qantas Frequent Flyer program, with those relating to reward seat availability being:
The addition of 1 million extra reward seats per year through new airline partnerships with Air France-KLM Air New Zealand, Bangkok Airways and China Airlines
A reduction in the number of points required on domestic and international Economy Classic Rewards and an up to 15% increase in points for premium cabins on domestic and international Classic Flight Reward seats and up to 9% increase on the points for upgrades. The points cost changes were done to better reflect the demand-supply profiles for the different travel classes.
Qantas also upgraded their IT systems to better handle the allocation of upgrades and issue them even as late as 'at the gate'. Many times, premium cabin reward seats become available at the last minute due to such events as missed connections or no-shows, and previous IT systems could not process outstanding upgrade requests before boarding commenced.
But are there even smarter ways to improve reward seat availability that will benefit both members and airlines?
Frequent Flyer programs need to think 'outside the square'
At present, the moves made by airlines to improve rewards seat availability have resulted in just as many costs for frequent flyer members as benefits, such as a higher cost for redemption in exchange for increased reward availability. And at times, the only result has been a higher redemption cost!
While the concept of booking airfares online has been with us for over two decades, many people still prefer to use third parties such as travel consultants to book their flights, especially for more complex international itineraries.
As it stands today, many travellers still seek out assistance from third parties to help them secure an exceptional deal. These deals though are currently limited to cash fares, where travel consultants are provided with a bucket of fare classes that are exclusive to that provider, depending on the size and scale of the company.
The current model though does not extend to reward seats purchased using frequent flyer points. And here lies the opportunity for airlines and frequent flyer members alike.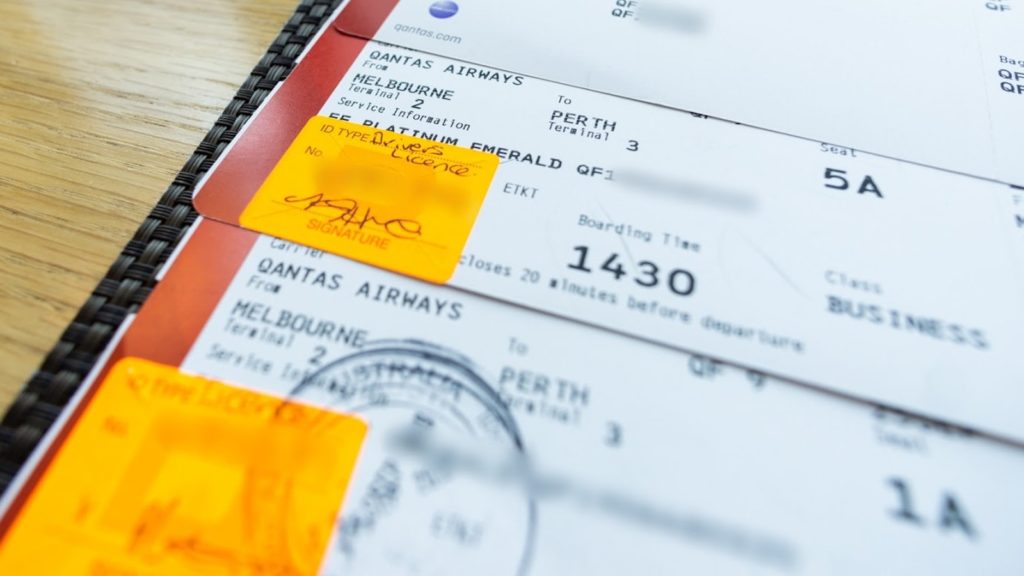 The benefits that can arise from airlines offering a bucket of exclusive reward seats to travel consultants in a similar vein to that of cash fares include:
For the airlines
Increase the pool of members open to reward seat offers by including those that use travel consultants. Doing this will increase the likelihood that such members would look to utilise the service of the airline rather than a competitor by being able to use their frequent flyer points on a reward seat.
Encourage members to redeem their points for flight rewards rather than non-flight rewards, with the former being less costly for the airline. The cost is less, as the airline would not need to procure the non-flight redemption from an outside supplier, who themselves would be looking to take a financial cut from the transaction.
An increase in reward seat revenue for the airline as these exclusive buckets could be offered at a slightly higher points cost. Frequent flyer members may well be willing to pay the higher cost to obtain the reward seat that otherwise would not be available under a standard deeply discounted online rewards search.
Greater reward seat bookings made by more members will give airline revenue management teams more accurate visibility of the actual supply and demand for reward seats, up to 365 days in advance.
For frequent flyer members
Travel consultant may be able to provide their client with a solution to their travel request that may not otherwise be available should the specific airline not have provided the consultant with an exclusive bucket of reward seat fares.
Allows the frequent flyer member to use the points on their preferred option should that be reward seats, rather than having to make use of them on a sub-optimal redemption.
At present, there is an obvious glitch in the above recommendation that would need to be addressed. And that is travel consultants are incentivised to book cash fares by way of commission paid by the airline to the consultant. No such commission or incentive structure exists for the booking of reward seats. This, coupled with the inventory of reward seats that travel consultants currently see being no different that of the frequent flyer member, means that booking of reward seats outside of the airline's online channel is currently non-existent.
While a simple 'commission per booking' model could be used by the airline to incentivise travel consultants, more creative incentive structures could be more effective in accomplishing this objective. These include:
an increase in the supply of reward inventory the more a travel consultant books rewards seats, which will help drive further airline and hotel bookings for the airline
advanced reward seat allocations for popular redemption flights (such as the Qantas 787 Perth to London service)
payment or additional reward seat allocations for enrolling a new customer to that airline's frequent flyer program
Imagine a time when a customer could walk into a travel agency and after outlining to the consultant their travel plans, get first asked "Do you have any frequent flyer points that you could use for this booking?"
The above scenario is quite a step-change from what is occurring today. But with the incentives to travel consultants outlined above providing the 'lead-hook' to asking customers this question, it's very much a plausible scenario that will benefit both the travel consultant and the customer.
The benefits for frequent flyer programs as a whole should also not be understated. If customers feel that they can redeem their frequent flyer points for their 'seat of choice' with some high degree of likelihood, then they are much more likely to engage with the frequent flyer program and utilise their points rather than simply seek out the cheapest cash fare for their intended route. And by incentivising consultants to include frequent flyer points payment into the lexicon of their travel advice, then the likelihood of meeting frequent flyer members' redemption needs indeed increases. And so too would member engagement.
And don't forget the opportunity for consultants to be further rewarded should they enrol new members to frequent flyer programs. While Qantas and Virgin Australia boast 12 million+ and 10 million+ members respectively, that counts for around half of the adult Australian population. Travel consultants are bound to assist many travellers that are currently not members of a program for various reasons, and these programs would be of value to them.
It has surprised me that this has not already occurred. I mean, airlines have already allocated separate fare buckets to reward seats, such as (X) for Economy, (Z) for Premium Economy and (U) for Business Class as an example. So it appears less to be an operational or administrative hurdle and more to do with an idea not yet considered or one that has already been rejected by airlines for fear of cannibalising revenue tickets.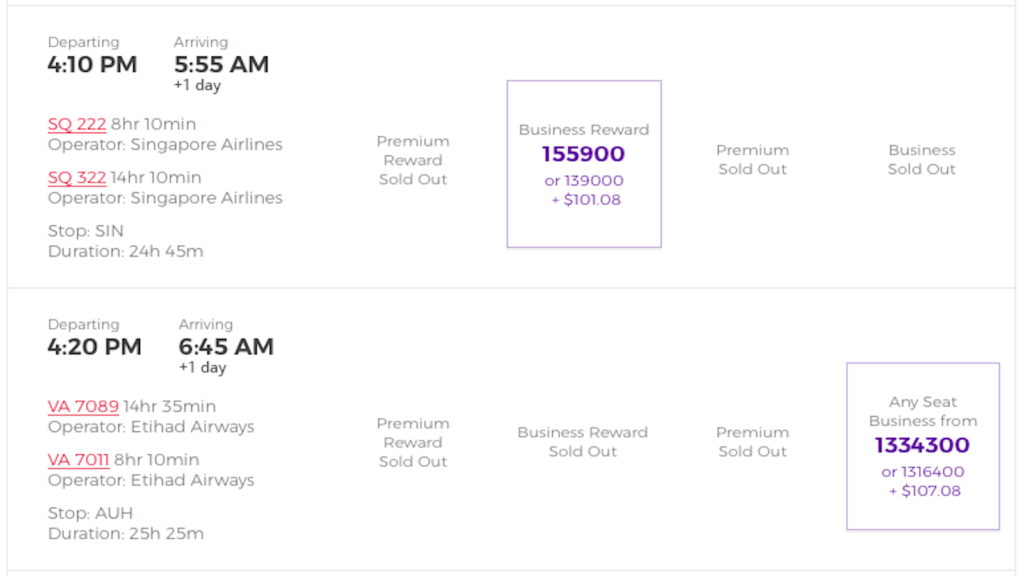 If it is the latter, the above benefits for airlines should give them pause.
Summary
The progress towards improving reward seat availability has been a mixed bag among airlines, given the disparate paths taken to address the issue. But while steps have been taken by airlines, there continues to be a level of frustration about reward seat availability that continues to this day.
These concerns have been largely mitigated at present given the current COVID-19 travel restrictions, however, as travel demand begins its path back to normality, the 'pent up' demand for travel is likely to exacerbate this problem in the years to come.
The suggestions above look to benefit travel consultants, frequent flyer members and airlines. The benefits are a result of increased member engagement through increased opportunities for members to use their points on their preferred redemption, increase in revenue from reward seat redemptions and increased transparency of the demand-supply relationship to more optimally release reward seats without cannibalising revenue tickets.
Failure to address this issue could well lead to member disengagement, something that no airline would want to sacrifice, especially given the financial lifeline that frequent flyer divisions have played to so many airlines during this COVID-19 pandemic.
What are your thoughts about reward seat availability? Comment below.
Editor's View: How could reward seat availability improve?
was last modified:
April 7th, 2022
by