Japan is a country full of unexpected surprises. While it may look small on the map, it's bursting with plenty of attractions and things to do. Mt. Fuji has likely firmly planted itself on your bucket list – but did you know that there are several other famous landmarks in Japan to add to your itinerary?
And if you haven't quite figured out how to get to Japan, you can do so with points. In fact, several airlines fly to Japan from Australia, so you can put your Qantas Points or Velocity Points to work. Start collecting points towards your next trip with some excellent bonus point offers from the ANZ Rewards Platinum card and Qantas Premier Platinum card. You could even fly to Japan in the comfort of Business Class. How good does that sound?
So if you're planning your trip to Japan, here are 10 of the most popular buildings and places you should absolutely check out.
1. Shibuya Crossing, Tokyo
It's a scene that's common in movie trailers, music videos and countless travel guides about Japan. The sprawling pedestrian crossing outside Tokyo's Shibuya Station handles around 3,000 people crossing each time the lights turn green, making it the busiest intersection in the world. Pedestrians flow through the crosswalks in all directions, heading to or from the many attractions in the bustling neighbourhood of Shibuya.
While the thought of crossing a road may not excite you, it's the flashing neon signs, the flurry of colourful people and the surprising orderly fashion that makes this a must-do experience. Once you're across the road, head up to one of the many observation points around the crossing. You'll get a birdseye view of Shibuya Crossing and a breathtaking sense of just how busy this popular Japanese landmark is.
Tokyo's famous crossing is also known as the home of the Hachiko Statue. The current statue was erected in 1948 as a tribute to Hachiko, the loyal dog who waited for his owner after work every day at Shibuya Station. When his owner passed away suddenly during work, Hachiko continued to wait for the train at Shibuya daily for almost ten years. The story inspired a Hollywood film, several children's books and the 'Hachiko bus' that travels through the Shibuya ward. The statue and Shibuya Crossing can be accessed via the aptly-named Hachiko Exit at Shibuya Station.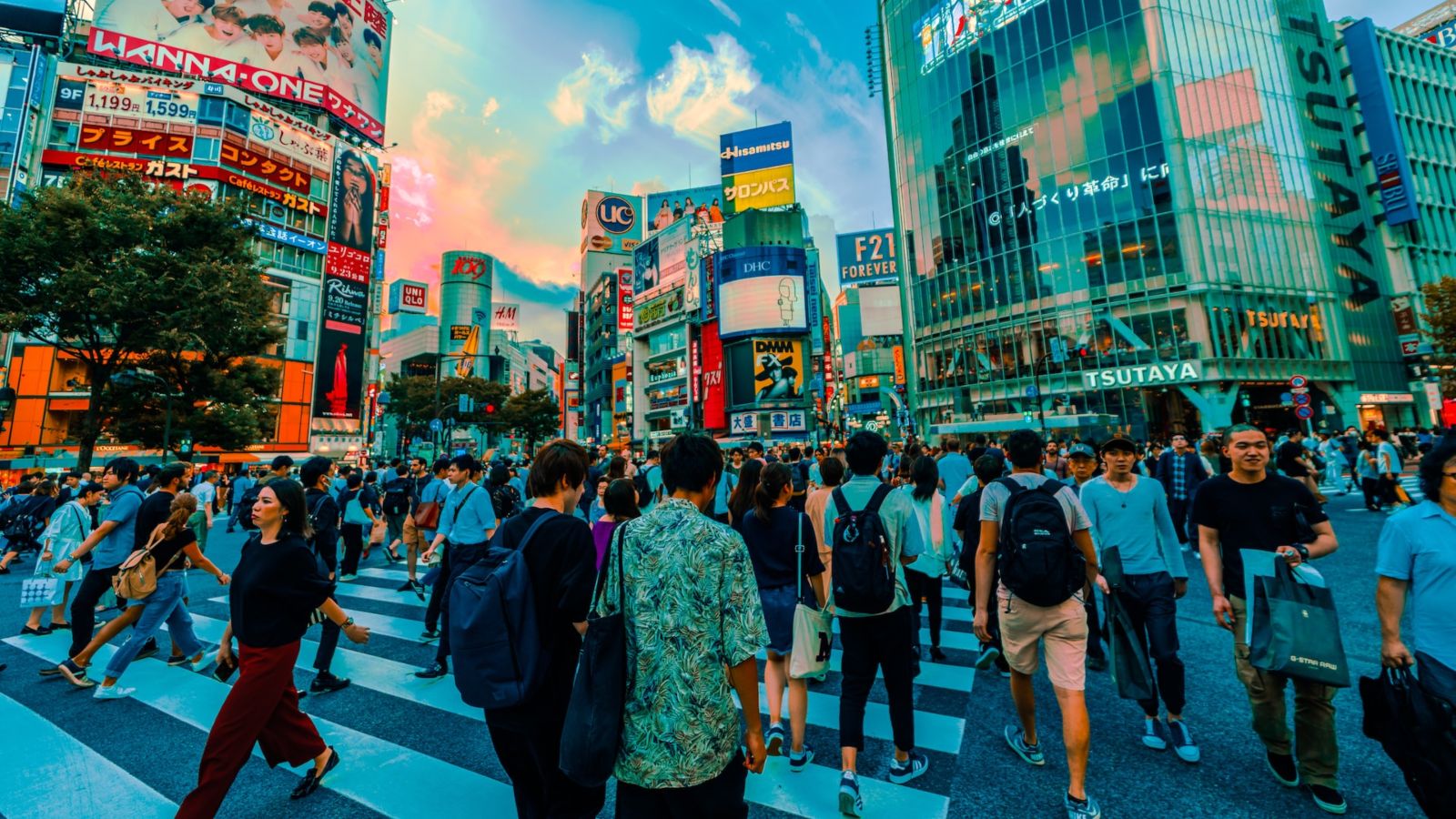 2. Himeji Castle
There is no shortage of castles in Japan, but Himeji Castle takes the cake. As the biggest castle in Japan, this is one famous landmark that you need to add to your itinerary. The city of Himeji is located just 40 minutes from Osaka by train, so it's easily accessible if you're flying into Osaka's Kansai Airport.
Himeji Castle was built in the 14th century and is also known as the 'White Heron' for its striking white walls. Its surrounding garden is perfectly polished and features over one thousand cherry blossom trees, which look exceptionally beautiful during Japan's spring season.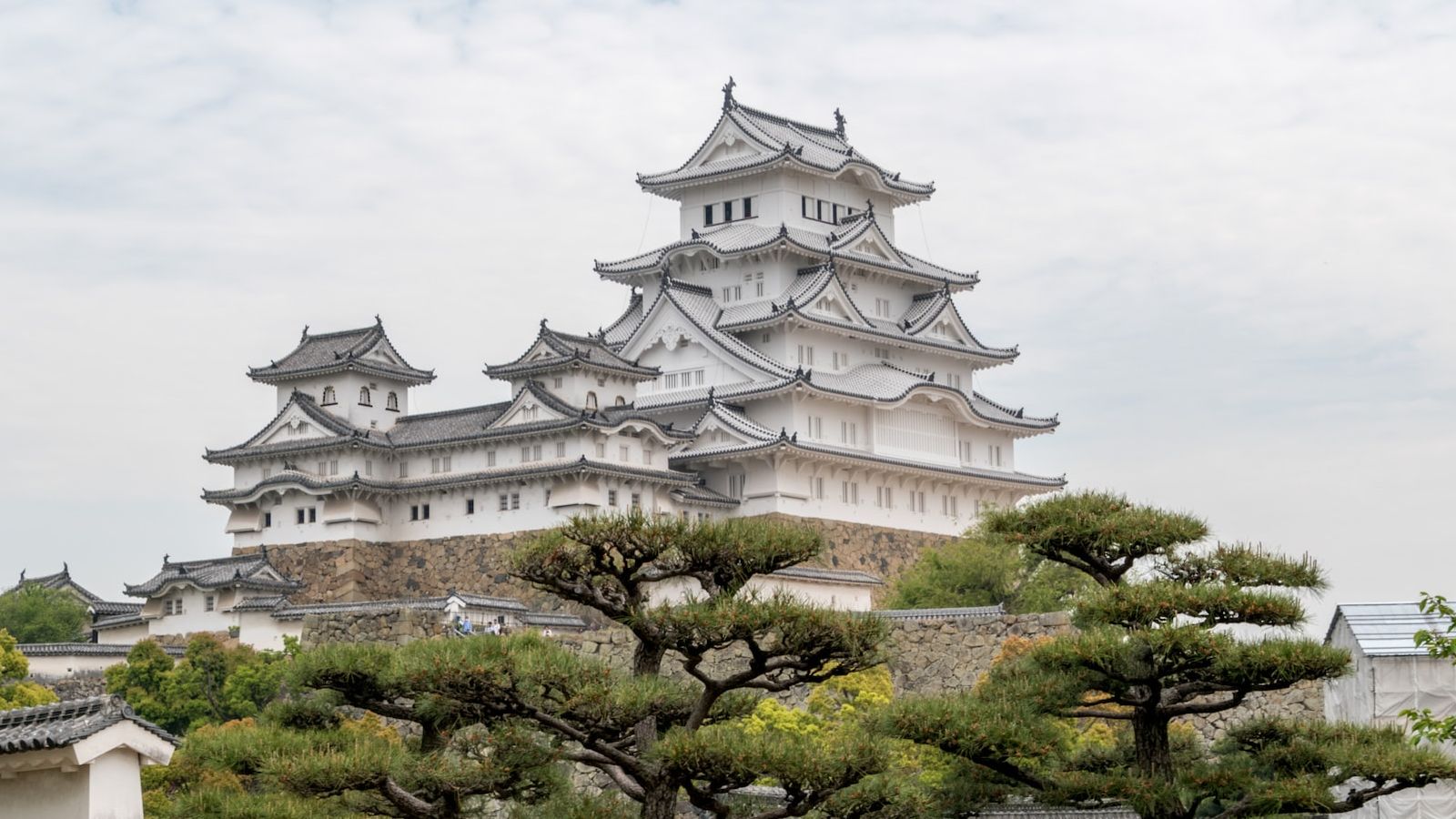 3. Golden Pavilion, Kyoto
Kinkaku-ji, also known as the Golden Pavilion, is one of the most iconic buildings in Japan. Located in Kyoto, the original temple was built in the 14th century but rebuilt in 1955 following a fire. The temple boasts a stunning exterior that's covered in gold leaf, which is beautifully reflected in the pond below. The Golden Pavilion and its surrounding gardens complement one another, with an emphasis on harmony. It's one of the top landmarks in Japan and can be easily accessed by train from the city of Kyoto.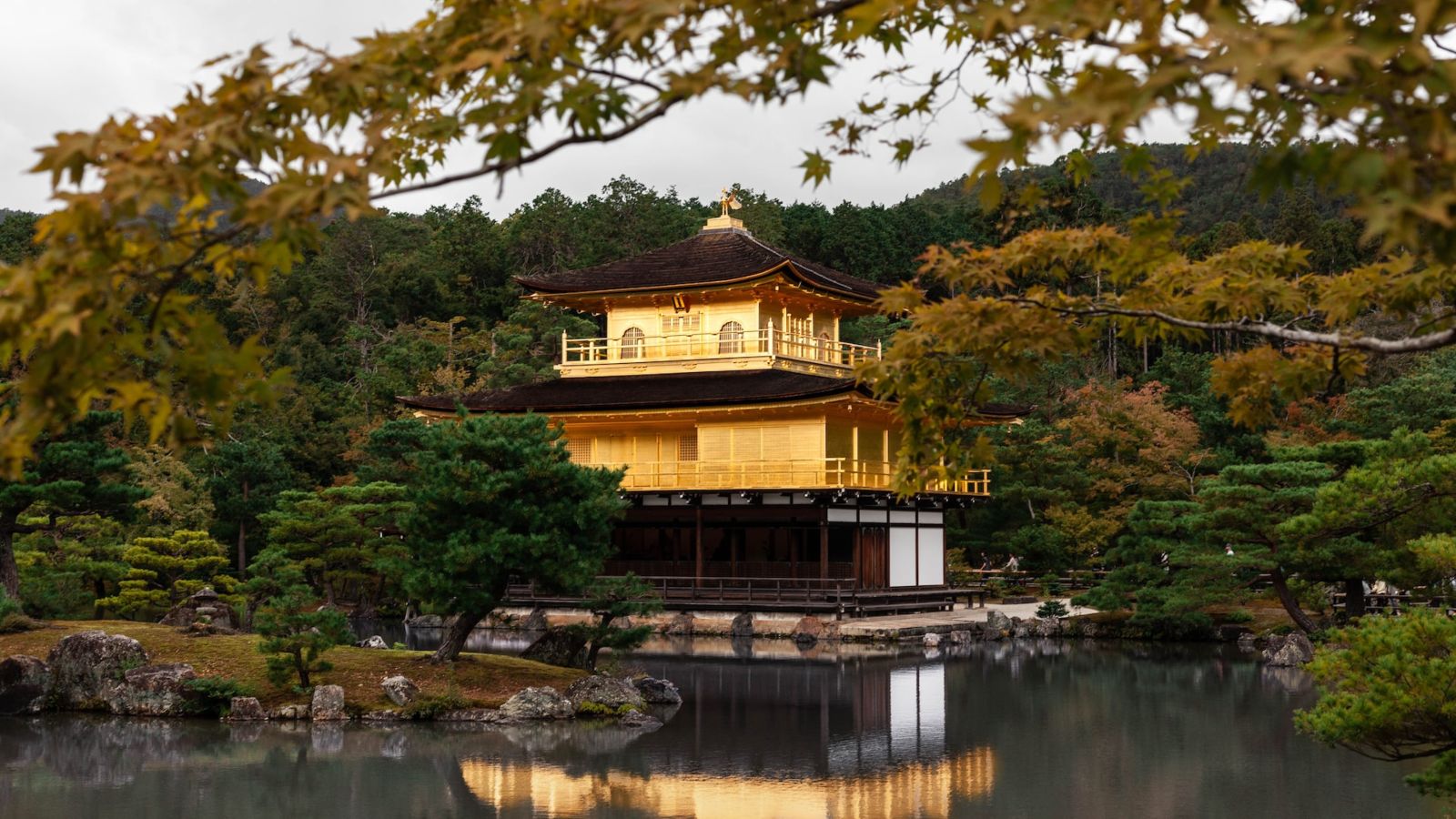 4. Fushimi Inari Shrine, Kyoto
Another site not to be missed in Kyoto is the Fushimi Inari Shrine. Built in the 8th century in dedication to the god of rice, Fushimi Inari is one of the most important Shinto shrines in Japan. The site is known for its thousands of torii gates that line the trails leading up Mt. Inari.
While it's a popular hiking spot, you don't need to climb all the way to the top to enjoy the mesmerising torii gates. But if you're game enough for the three-hour return trek, you'll be rewarded with an impressive view over Kyoto.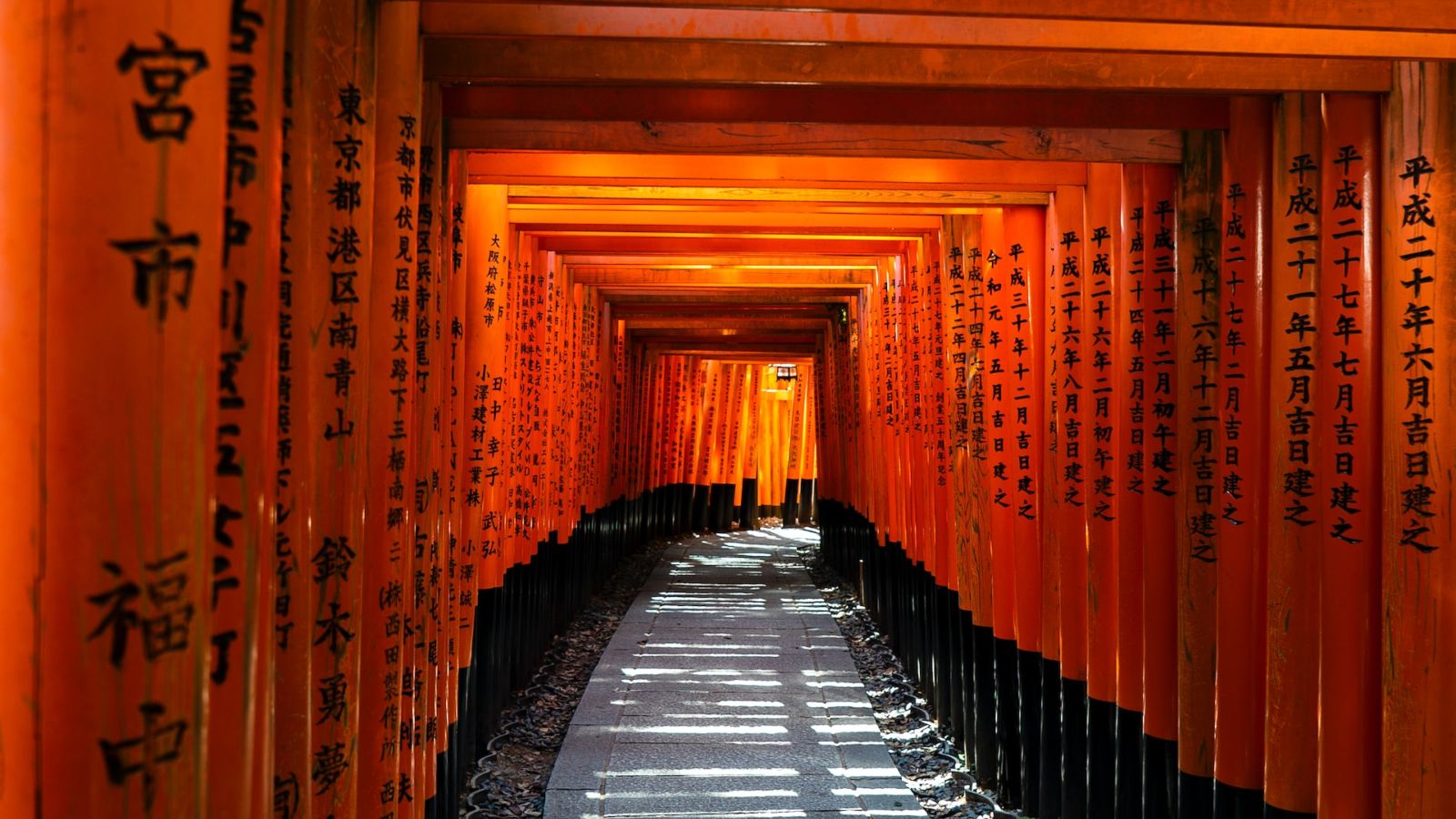 5. Atomic Bomb Dome, Hiroshima
In 1945, the city of Hiroshima was hit by an atomic bomb which wiped out most of the city. But one structure was left standing – the Hiroshima Prefectural Industrial Promotion Hall. Before the bombing, this European-style hall was a popular tourist attraction where visitors could view and purchase local goods. Following the attack, the building was preserved and became known as the Atomic Bomb Dome.
It's still a popular tourist attraction but now serves as a grim reminder of the tragedies of nuclear weapons. This famous landmark in Japan is part of the UNESCO-listed Hiroshima Peace Memorial Park, which also includes a museum that gives visitors a fascinating insight into life in Hiroshima before the attack.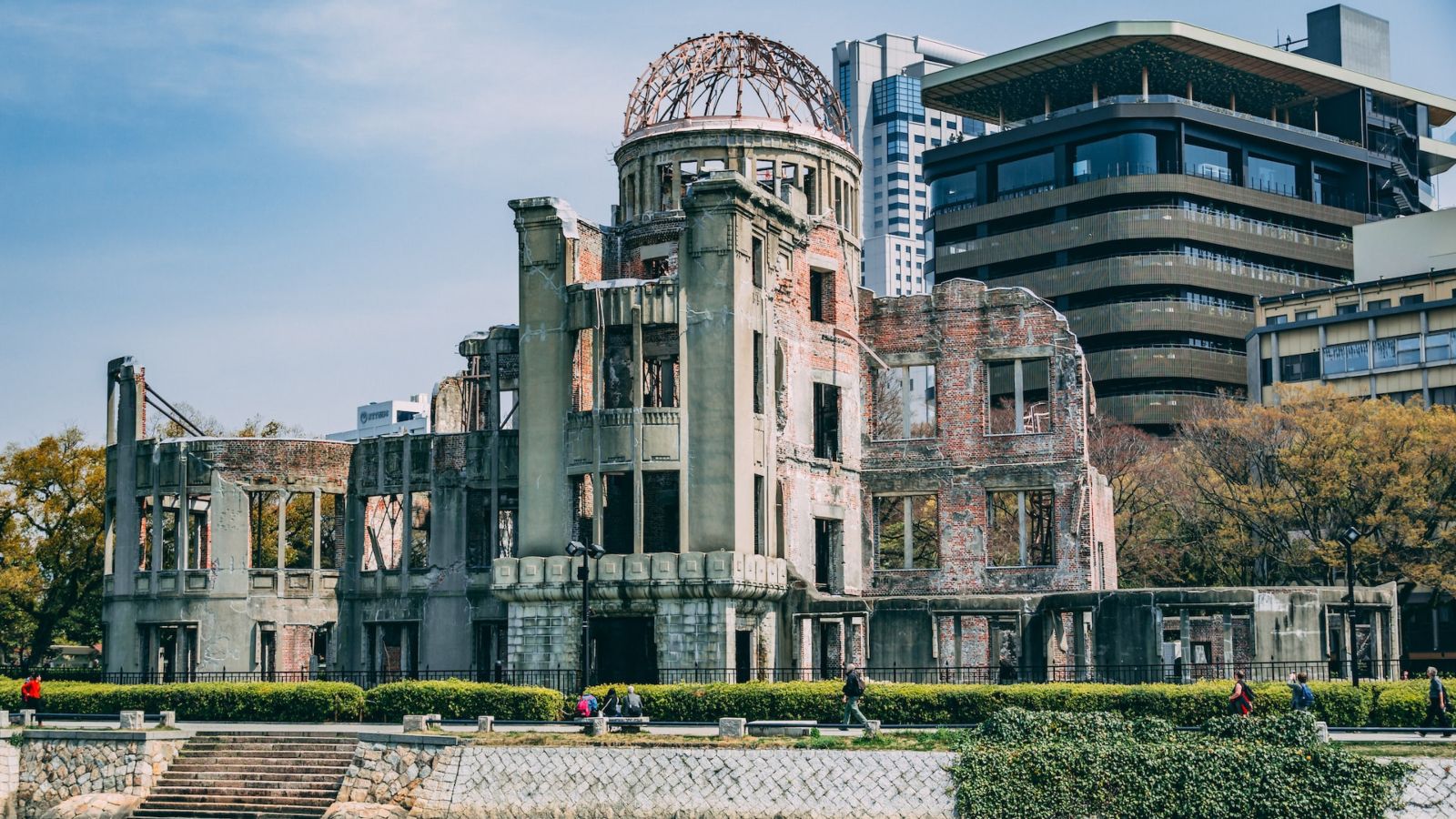 6. Great Buddha of Kamakura
The coastal town of Kamakura is located just an hour south of Tokyo. It was the political heart of Japan until the 14th century and is often dubbed the 'Kyoto of eastern Japan'. The small city boasts several Shinto shrines and Buddhist temples, providing an interesting look into Japan's medieval history. But one of its most popular landmarks is the 13-metre-tall Great Buddha statue in the Kotoku-in temple. The statue is made from bronze and was built in the 13th century.
While it's not the tallest Buddha statue in Japan, it's still one of the most well-known icons in the country. And remarkably, it's managed to withstand hundreds of years exposed to the elements. Visitors can step inside the statue and get an up-close look at how it was cast. And if you examine its exterior closely, you can still see remnants of gold on the statue's cheeks.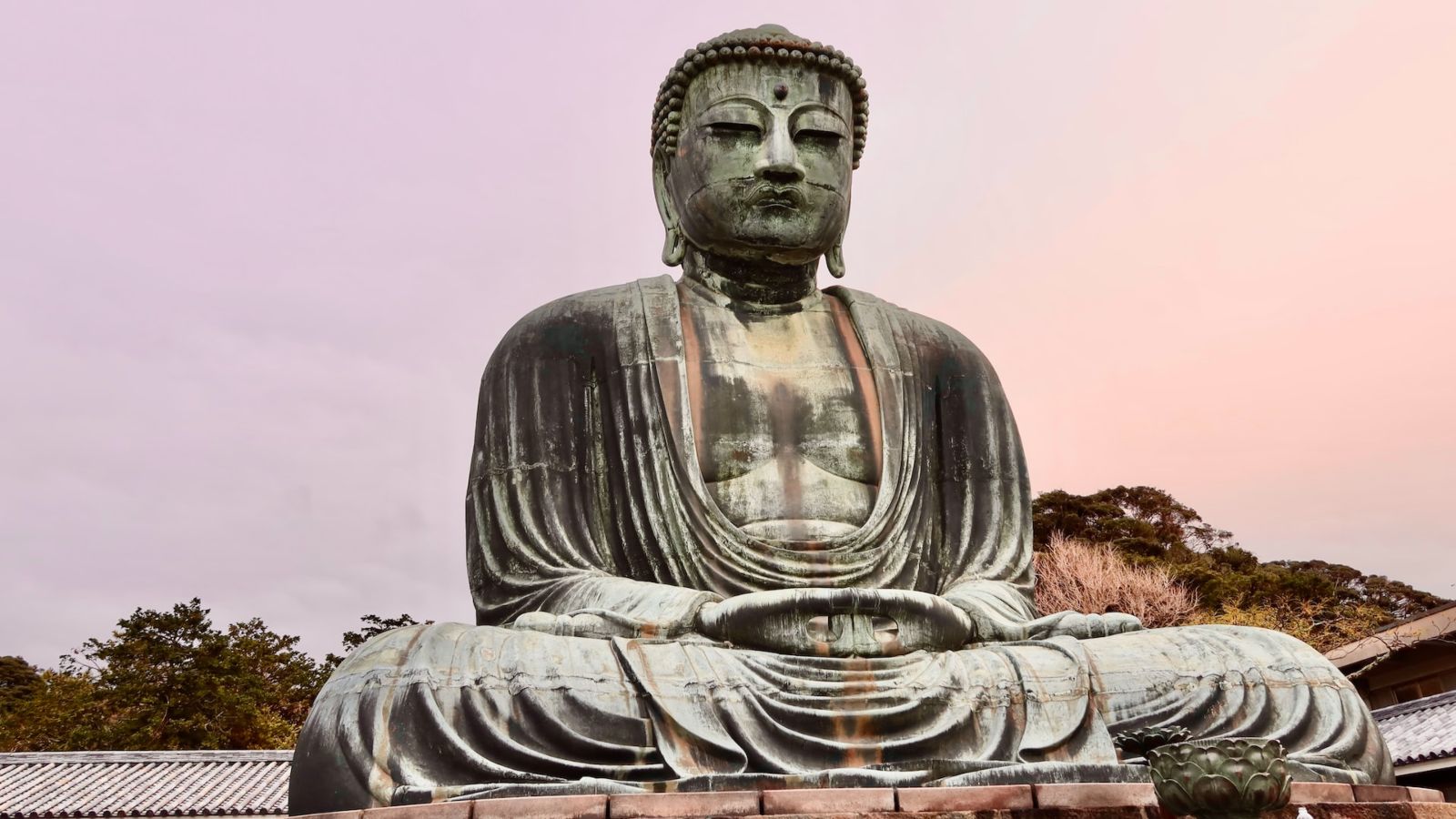 7. Dotonbori, Osaka
Osaka's Dotonbori area is a tourist hotspot and one of the most well-known areas in the city. Located along a canal of the same name, Dotonbori is filled with restaurants serving up traditional food like takoyaki, okonomiyaki and tonkatsu. In fact, you'll find plenty of Japan's must-try dishes here.
Dotonbori can be visited at any time of day. The area intersects with the 600-metre-long Shinsaibashi-suji, an undercover shopping street full of cosmetics shops, clothing stores and even more cafes. If you're looking to splurge, the street runs parallel to Midosuji Avenue, Osaka's version of the Champs-Élysées. Here you'll find major international luxury brands as well as the upscale Daimaru department store.
If you're feeling peckish after your shopping spree, you can simply stroll over to Dotonbori. Don't leave too soon after dinner, though. The area is also popular for its nightlife, and Dotonbori's bars and clubs come to life once the sun goes down.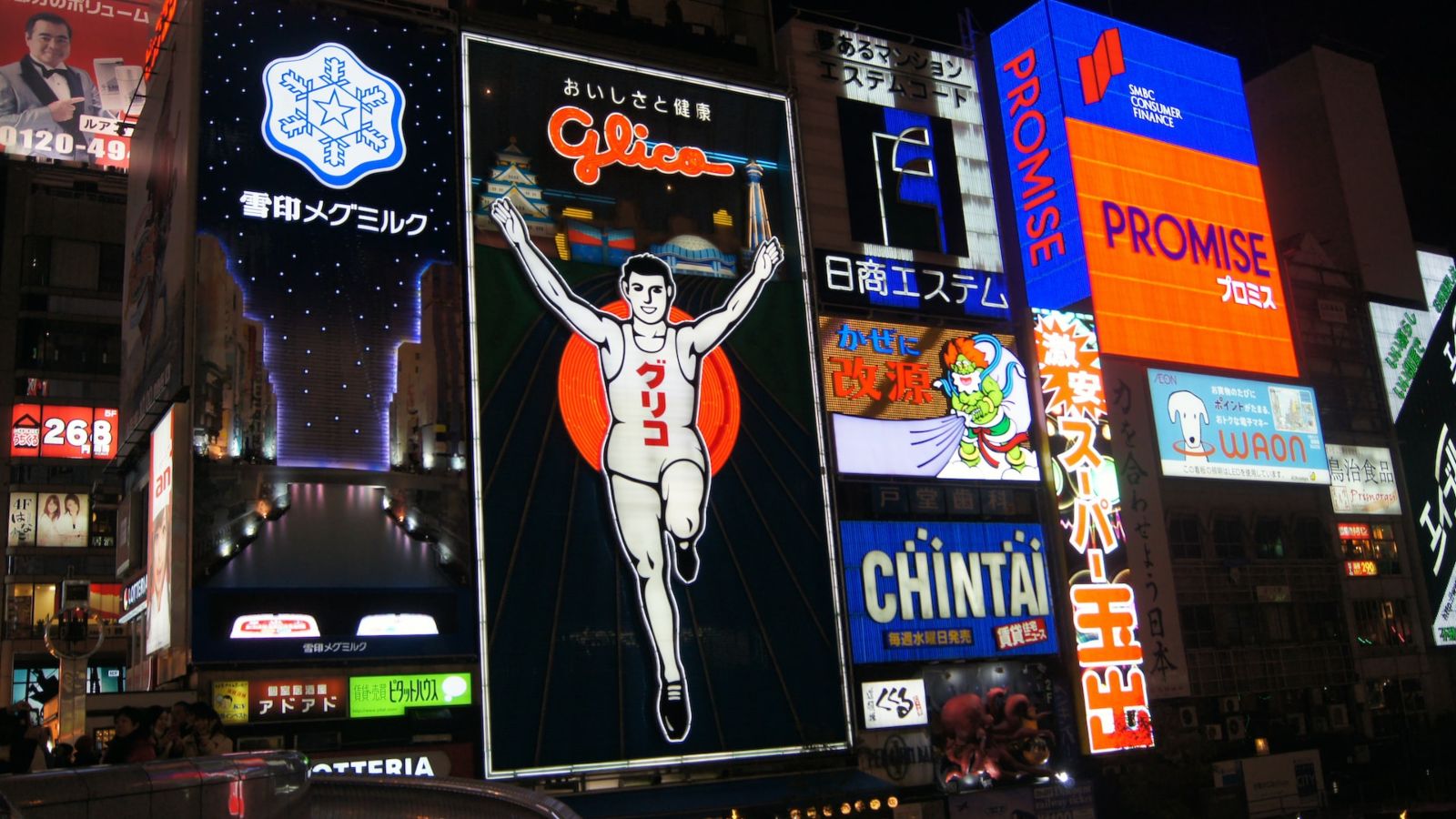 8. Tokyo Skytree
One of the world's tallest structures and the tallest tower in Japan, Tokyo Skytree is a whopping 634 metres high. It's worth a visit to marvel at the sheer size of the tower alone. But the best views are enjoyed from its two observation decks. Head up to the Tembo Deck at 350 metres for panoramic views of Tokyo – you may even be lucky enough to see Mt. Fuji on a clear day.
A combo ticket gives you additional access to the higher Tembo Galleria which sits at 450 metres and will have you feeling like you're walking among the clouds. Once you've scouted Tokyo from above, you can venture into the city and discover some of the top things to do in Tokyo at night.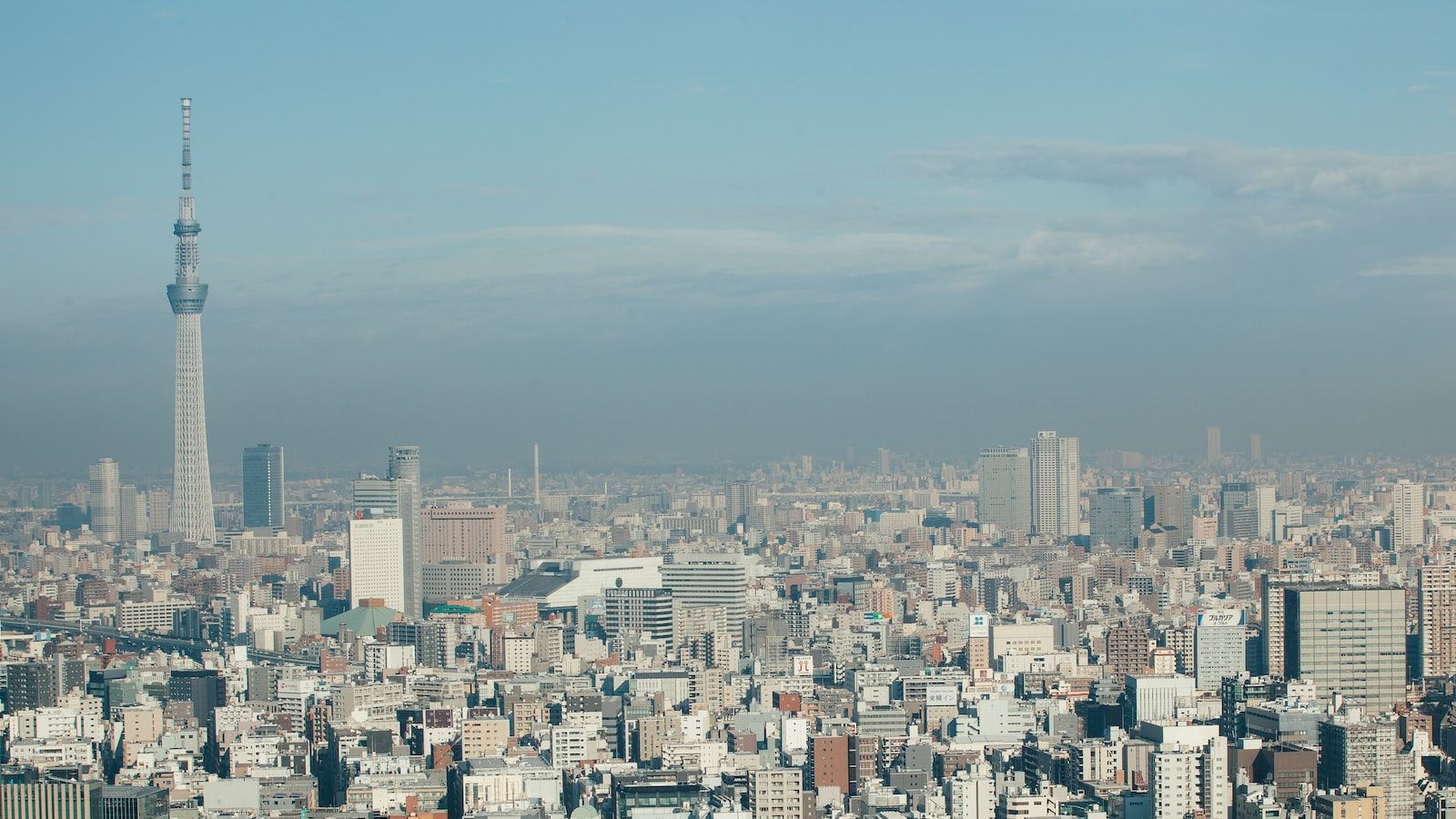 9. Arashiyama Bamboo Grove
Located just 30 minutes west of Kyoto, Arashiyama's Bamboo Grove is one of the most captivating natural sights in Japan. It's famous for its pathways lined with thousands of towering bamboo stalks. Adding to its charm is the gentle rustling sound of the bamboo in the wind. In fact, the Japanese Ministry of the Environment listed Bamboo Grove as one of the top 100 best soundscapes in Japan. Take a trip to this dreamy location to discover one of the most famous landmarks in Japan.
The forest is open 24/7 and there is no admission fee. To truly enjoy the serenity of the Bamboo Grove, arrive early to beat the crowds – and leave the headphones at home.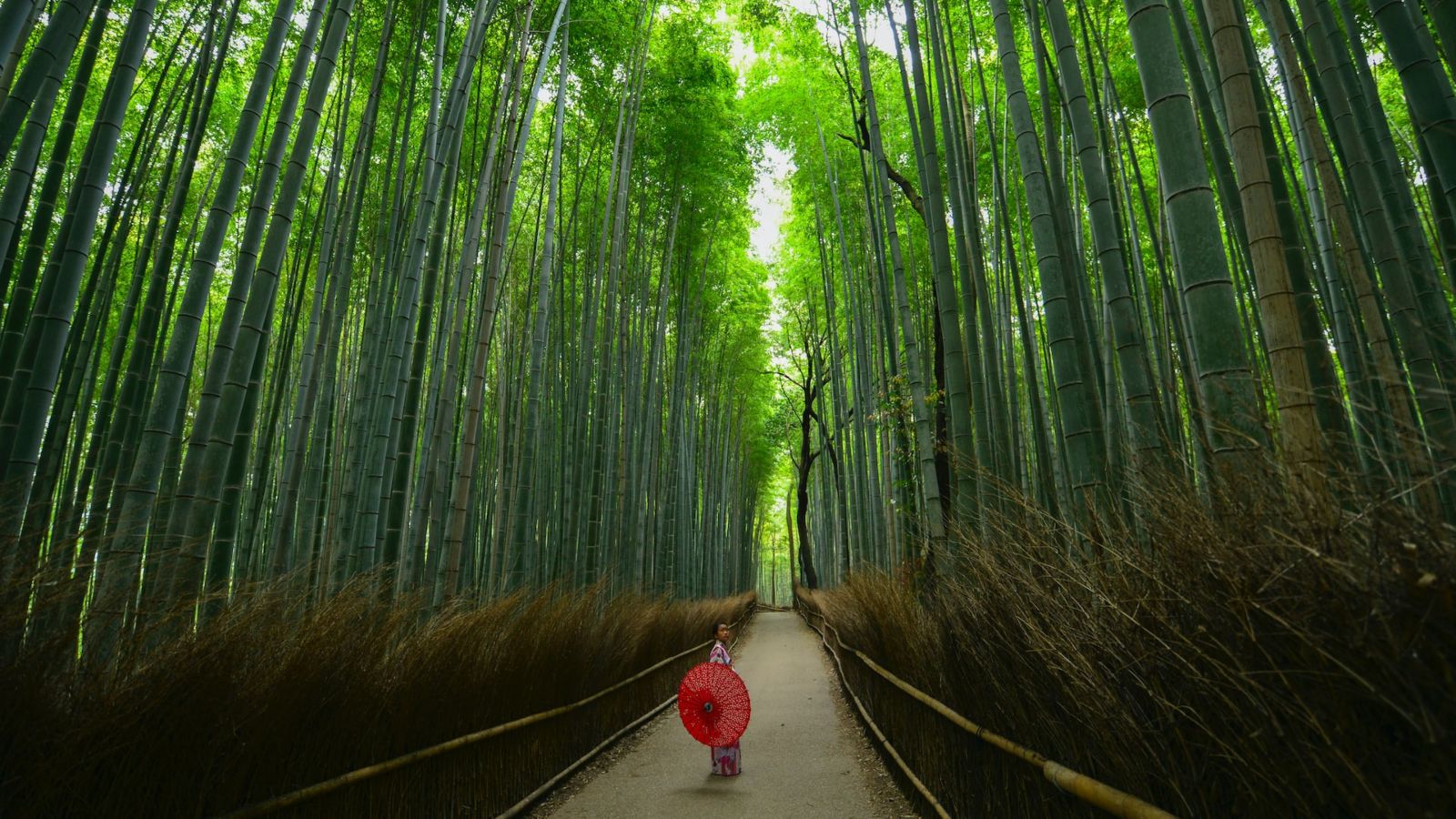 10. Naoshima Island
Yayoi Kasuma is one of Japan's most recognisable contemporary artists. Her work primarily focuses on minimalism, surrealism and pop art, with many of her pieces featuring her signature polka dots. While Kasuma's work can be found in museums across the globe, her famous yellow pumpkin is perched at the end of a pier on Naoshima Island, located south of Okayama.
The island has been dubbed 'art island' and features other works by Kasuma, as well as local and international artists like Shinro Ohtake, Claude Monet and Walter De Maria. Naoshima Island is a popular attraction for art aficionados and photographers alike. And although the yellow pumpkin suffered typhoon damage in 2021, it has since been reconstructed and is ready to be enjoyed by visitors once again.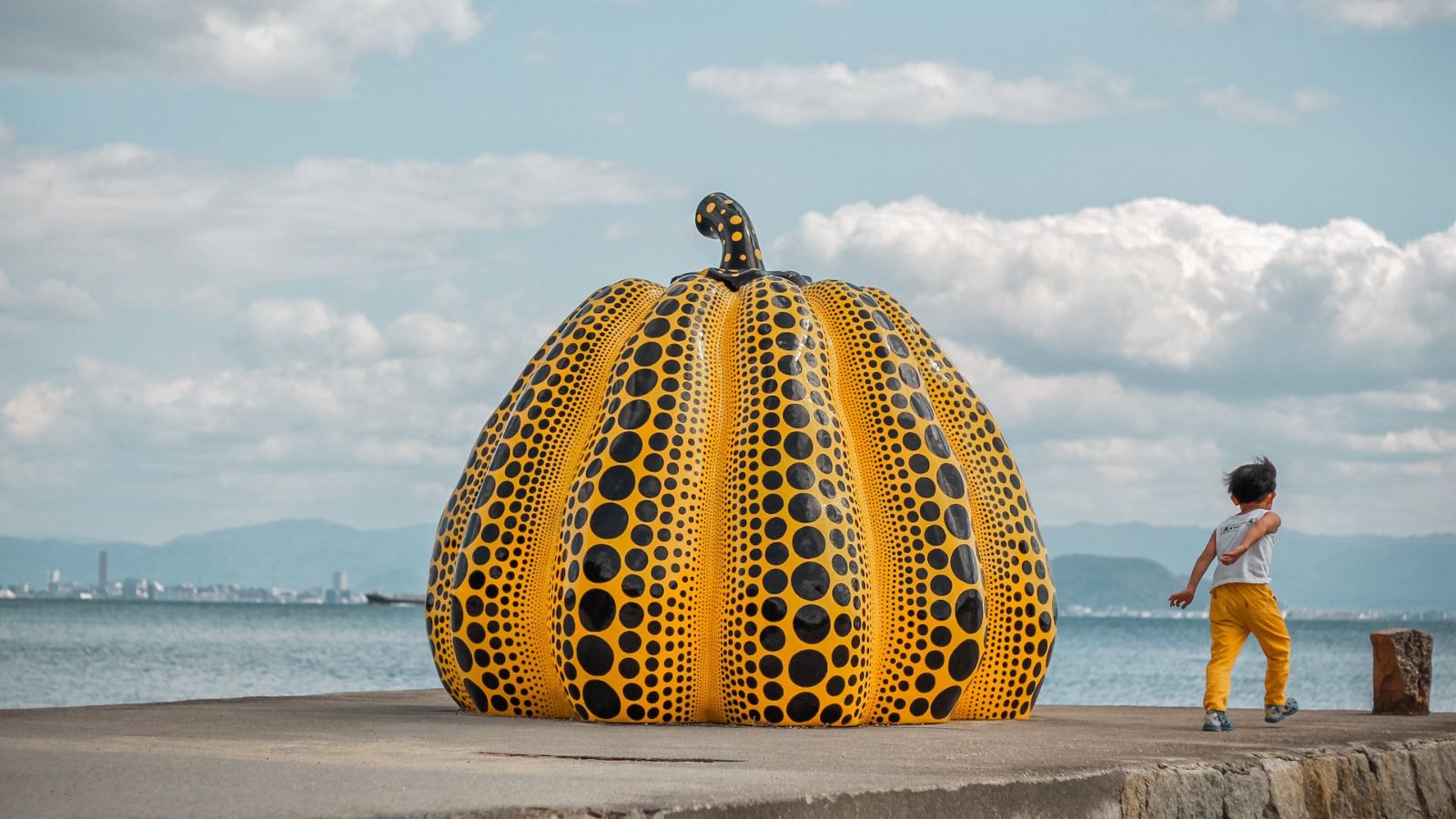 Explore Japan's landmarks for yourself
With so many landmarks in Japan to explore, the only question is: which one will you start with?
Begin planning your trip today with practical advice from all of our guides to Japan. We've rounded up the best theme parks to visit, some top sports you should check out, as well as our top tips about Japanese culture.
And if you want to learn more about how you can fly to Japan using points, have a read of our guide to frequent flyer programs in Australia.
Featured image: Cosmin Serban, Unsplash
Top 10 most famous landmarks in Japan
was last modified:
November 10th, 2022
by