There's no shortage of things to do in Japan. For many travellers, seeing Mt. Fuji or experiencing cherry blossom season is a must. But what about all the cool, quirky, and downright strange experiences that you can't find anywhere else in the world? Japan is a mecca for tourists seeking the unusual – from a sensory overload at some of the world's biggest arcades, to food served with a sprinkle of magic (and cat ears).
And if you're dreaming of a trip to Japan, there's no better time than now. Not only can you fly direct to Japan from Australia with multiple airlines, but by leveraging the power of points you can get there for less. Boost your points balance with cards like the St.George Amplify Signature Visa – Qantas Rewards or the Westpac Altitude Qantas Platinum so you can explore the streets of Japan sooner. And if you're new to point hacking, check out our beginner's guides to the Qantas Frequent Flyer Program and Velocity Frequent Flyer Program to find out just how easy it is to travel to Japan in style.
So before you dive head-first into Japan's must-do experiences, have a read of our top picks for things to do in Japan.
1. Eat hot food from a vending machine
Vending machines are synonymous with Japan. And with over four million vending machines across the country, you'll not only find one at any given location – even in the mountains – but you'll find that you can get almost anything out of a vending machine.
Many visitors are shocked to discover that this includes hot food, too. While it's often Western fare like hotdogs, French fries and hamburgers, it's a sound solution for those late-night hunger pangs, as vending machines operate 24/7. Don't expect anything extraordinary, though – listen closely and you can hear the microwave whirl as your frozen food heats up in a matter of minutes. However, there are few places in the world where you can say your hot meal came out of a vending machine. So if you're looking for cool things to do in Japan, this is definitely worth trying. Just don't make a habit out of it, as there are plenty of other must-try dishes in Japan.
2. Warm up with a hot drink from a vending machine
Vending machines are a straightforward concept – you insert your cash or card and select the button corresponding to your chosen item. But with drink vending machines in Japan, you'll need to pay closer attention to the button you press, or you may end up with something you didn't expect.
Some drink vending machines in Japan have different coloured labels, usually blue and red. Unless you've got a basic grasp of the local language, these labels may not mean much – until you realise that the red labels indicate hot drinks, and blue denotes cold. Some tea and coffee products have hot and cold variants in the same machine. So while you'll receive a tasty beverage either way, an ice-cold green tea probably isn't ideal if you're visiting Japan during winter.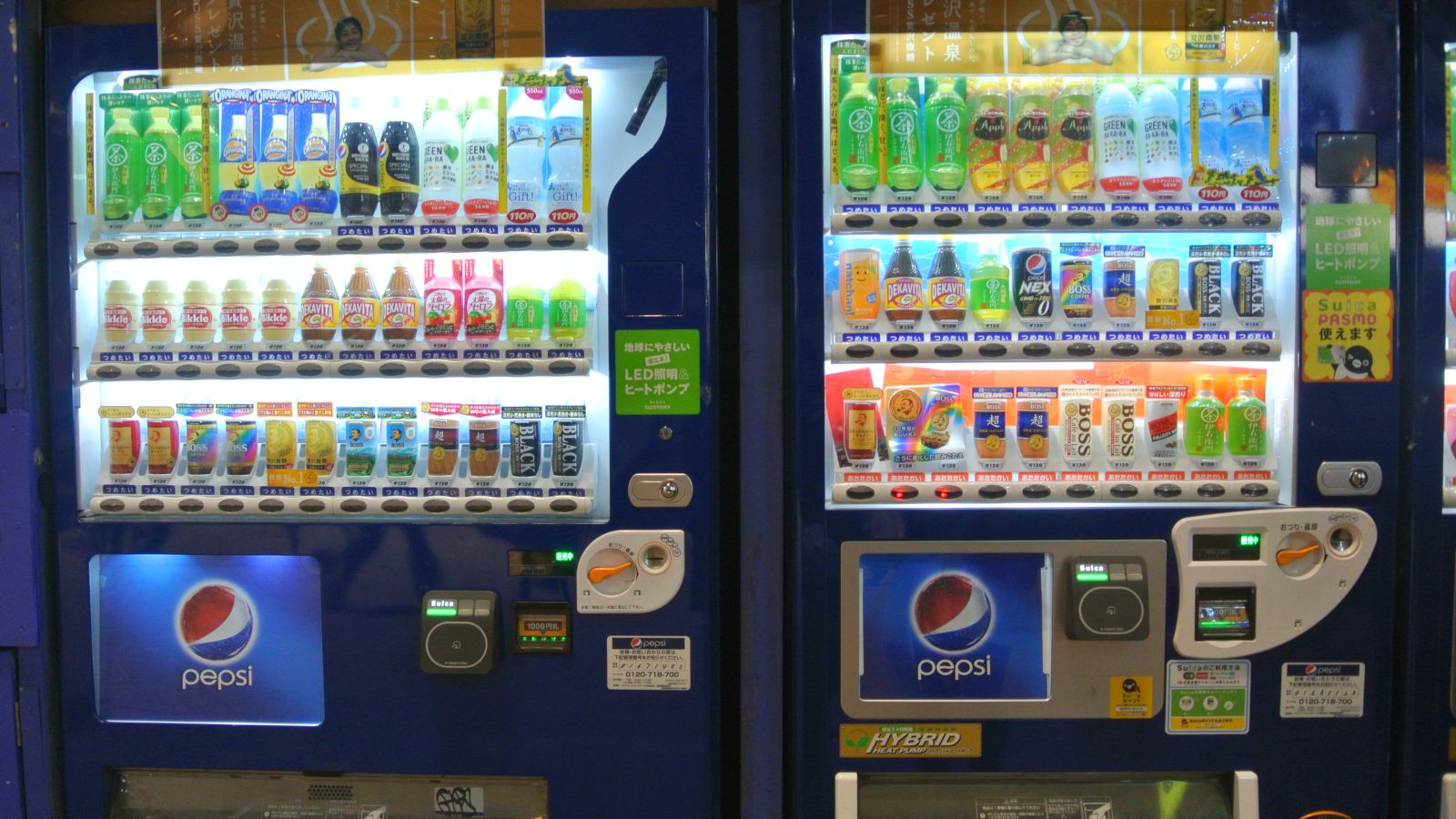 3. Wake up to Godzilla
Godzilla first graced screens in 1954 and has since become a pop culture icon throughout the globe. And what better nod to the sea monster's origins than with a dedicated Godzilla hotel in Japan? It's one of many unique types of accommodation in Japan, and one of the top things to do in Tokyo. At the Hotel Gracery Shinjuku, guests have the opportunity to wake up to a giant Godzilla head peering menacingly into their room. Just be sure to book a particular room to enjoy the experience. Otherwise, Tokyo's most famous Godzilla statue can also be viewed from the street.
If you prefer a more conventional wake-up, you'll also find plenty of top hotel brands in Japan. Point hackers can take advantage of popular hotel loyalty programs like IHG One Rewards, Accor Live Limitless, Marriott Bonvoy and World of Hyatt. The latter is especially handy if you want a Lost In Translation view of Tokyo.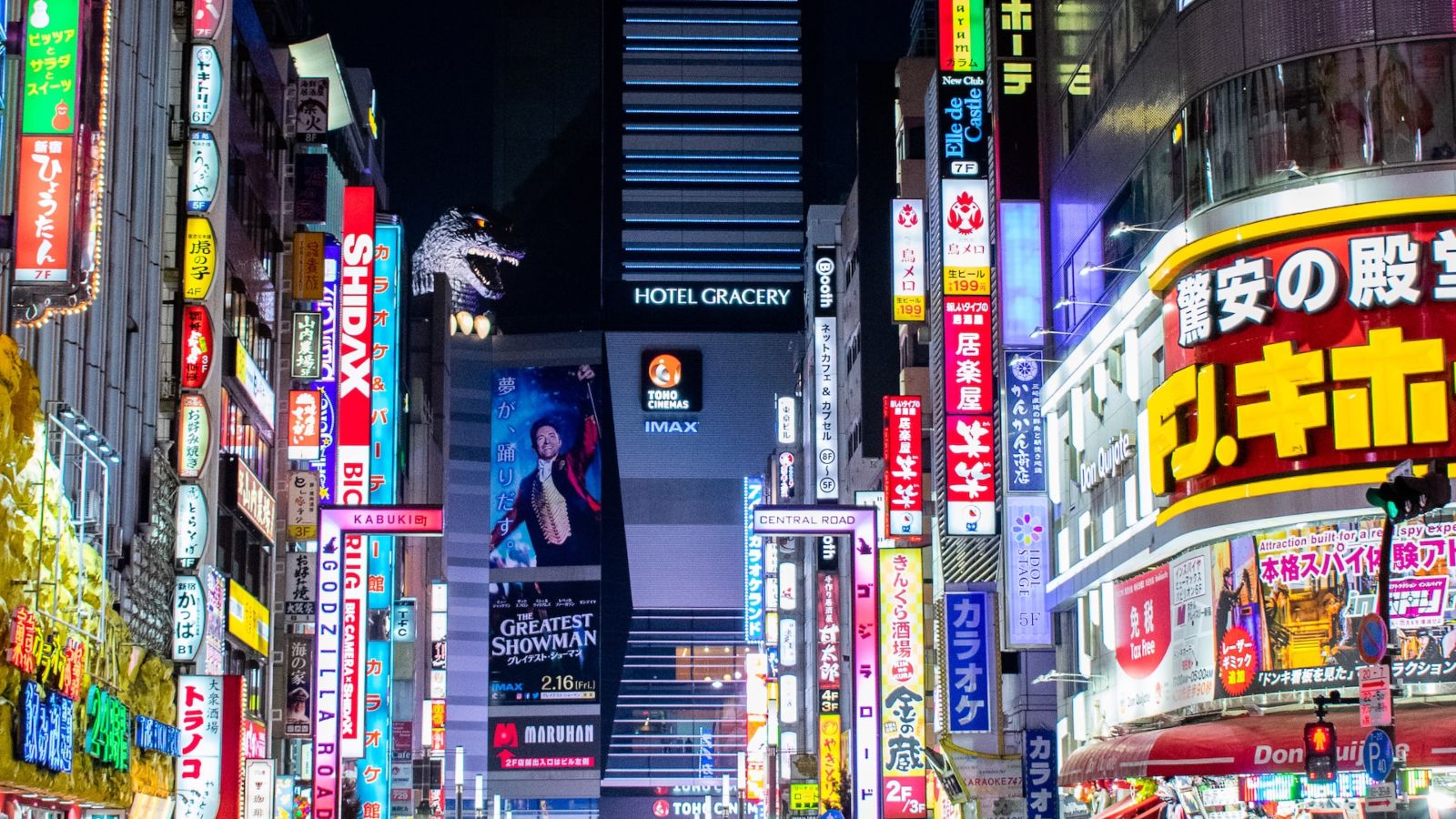 4. Dine at a themed cafe
Japan is brimming with themed cafes and restaurants, offering unparalleled experiences for those daring enough to make a reservation. Think fantasy-themed establishments, a restaurant where ninjas serve your food, and cafes where you can be surrounded by furry creatures. There are even restaurants dedicated to popular characters and franchises, like Pokémon, Sanrio and Nintendo. If you're looking for unique things to do in Japan, a visit to a themed cafe needs to be on your list.
5. Cast magic upon your food
Maid Cafes are probably the most well-known themed cafes in Japan. With over 200 cafes across the country, they've evolved far beyond just coffee and cake. You can play games, enjoy live performances and even embrace the festivities by donning a pair of rabbit or cat ears. If you're unsure about any of the activities, just ask your server – you'll recognise them by their maid outfit. The food is themed, of course, with sweet and savoury dishes decorated with sauce patterns, colourful embellishments and adorable characters. The icing on the metaphorical cake is the 'magic spell' cast upon your food to make it tastier. Your server will guide you through a sequence, including making a heart symbol with both hands, that will bestow ultimate deliciousness onto your dish.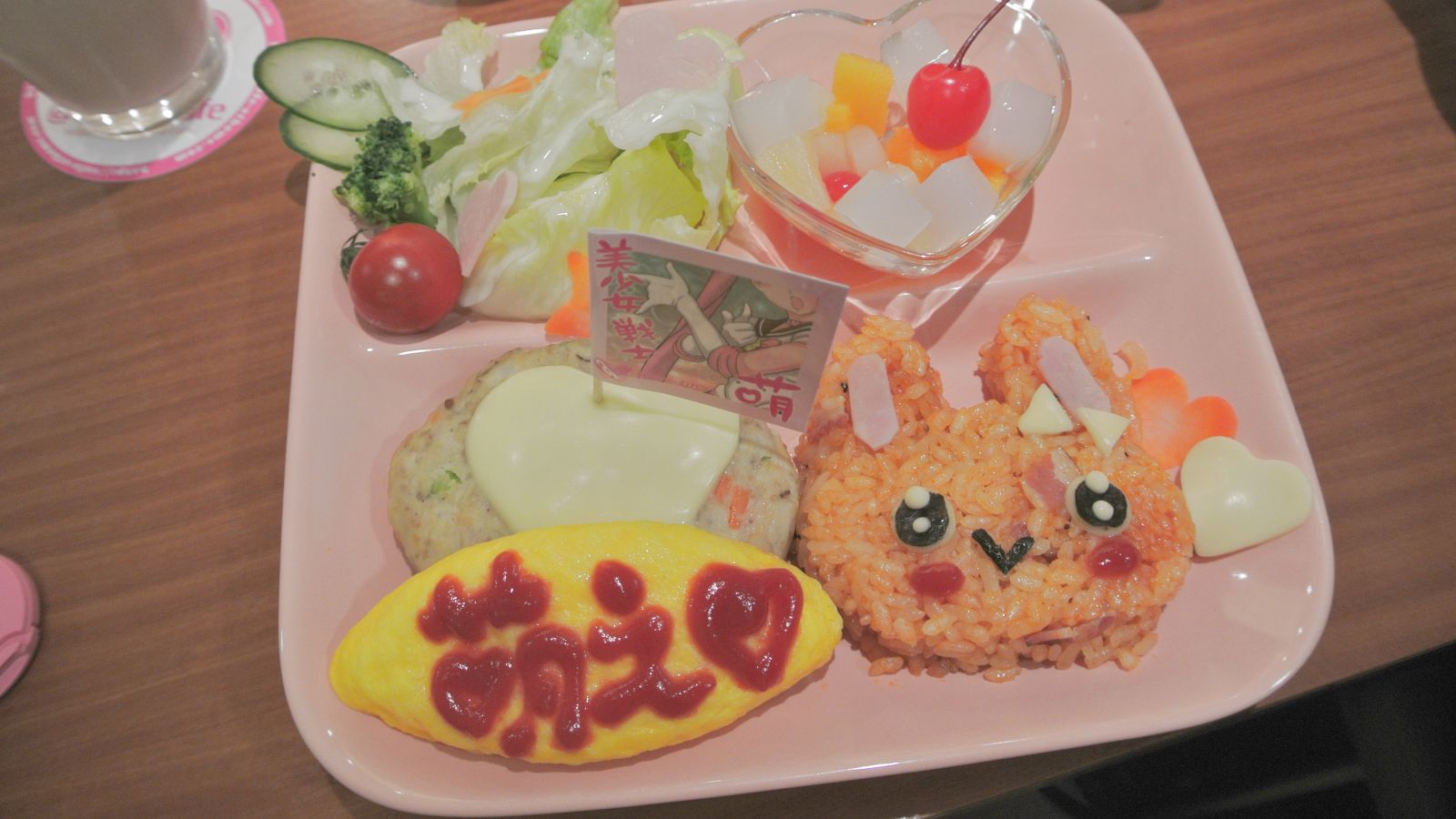 6. Eat your heart out at a ramen theme park
Ramen fanatics, rejoice. You'll feel like you've died and gone to heaven – but it's just Japan's famous Ramen Museum in Yokohama. A visit to this indoor museum-slash-amusement park is one of the top things to do in Japan for fans of this hearty noodle dish. Don't expect an adrenaline rush, though – there are plenty of other amusement parks in Japan for that. Rather, a collection of ramen stores line a replica street scene of Japan in 1958. For all the trivia buffs, that's the year that instant ramen was invented. The highlight of a visit to the Ramen Museum is trying the different types of ramen from each region. And once your belly is full, you can create your very own ramen or sweets souvenir to take home.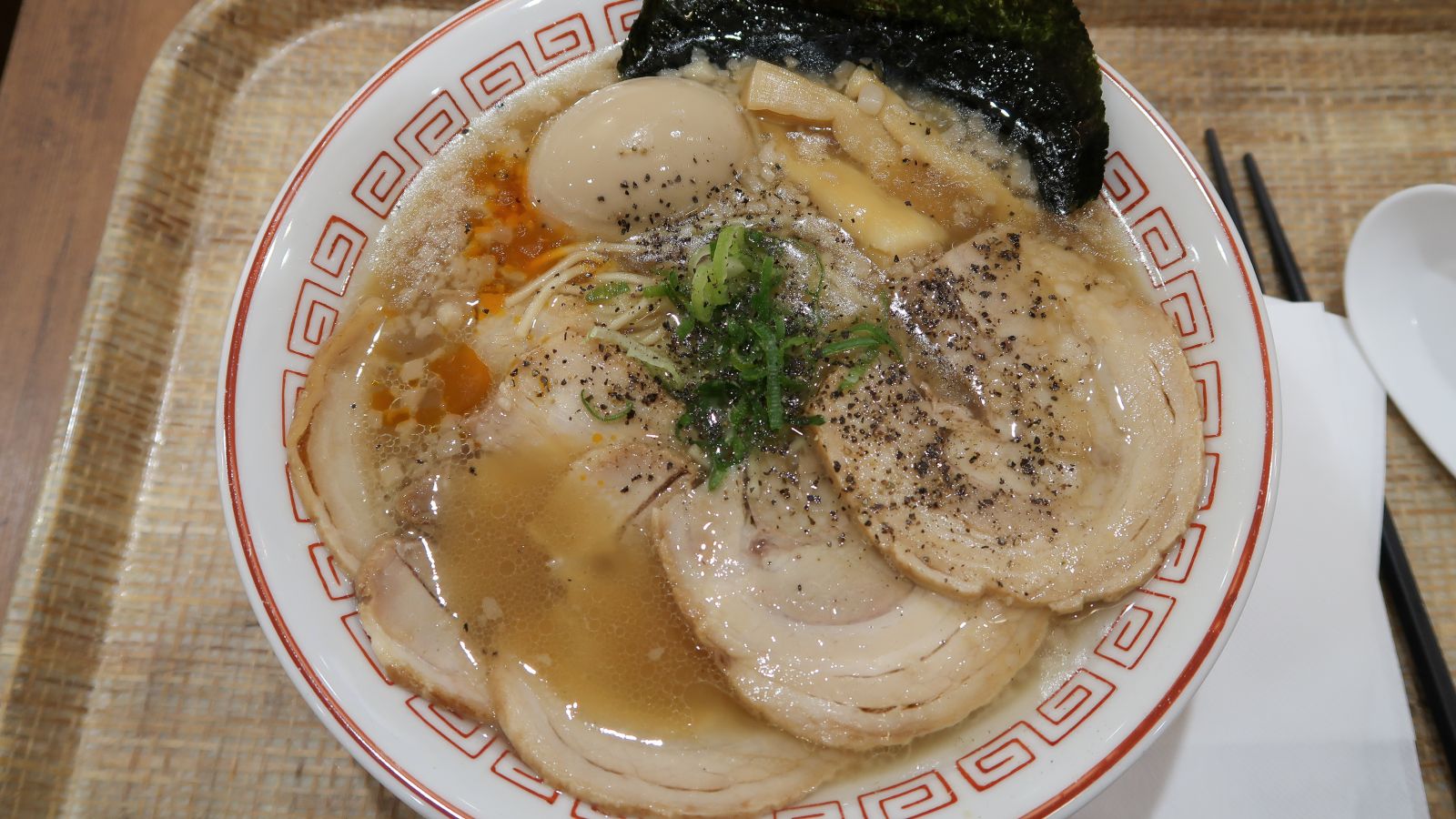 7. Take purikura
Photobooths are popular in Japan, but they're unlike traditional photobooths. Don't expect monochrome, passport-esque shots in a small space. Rather, purikura – short for 'print club' – is a full-blown experience. You'll often find several photobooths housed in a single space, usually an arcade or entertainment centre, with each booth offering a different style of photo. Some spaces even have Hollywood-style mirrors and hair tools so you can perfect your look before your shoot. You don't need to worry about your friends missing out, either – the photobooths are incredibly spacious. Screens offer seemingly-endless customisation options including different backgrounds, filters and decorations. Follow the on-screen prompts to take your photos – they'll provide suggestions on how to pose, but you can certainly get creative. And there's a post-production area too, where you can add the final touches to your photos with text, stickers and drawing tools.
8. Sing karaoke with your friends (or alone)
Karaoke is said to have originated in Japan, and to date, it's still one of the most popular pastimes. If you're feeling confident, you can head to an open-mic bar and flaunt your singing abilities in front of strangers. But if you prefer a more intimate night with your pals, you can rent a private room at a karaoke bar where you can have drinks, snacks and dessert brought to you as you belt out a rendition of Celine Dion's My Heart Will Go On. And yes, there are plenty of English songs available.
But if your singing is generally reserved for the shower, you can rent a private booth for a solo session. You'll get a pair of headphones, a microphone, and access to snacks and beverages. What's the appeal, you ask? They're great if you're a little shy, or just need to let off some steam after a long day. And if you're travelling alone, it's one of the best things to do in Japan for solo travellers.
9. Overload your senses at an arcade
In many parts of the world, arcades and amusement centres are targeted at children, offering games and activities to suit. But in Japan, arcades are enjoyed by adults, too – many of whom take their gaming seriously. If you're still in doubt, just take a look at the sheer size of some of the arcades in Japan – one of the largest in Tokyo is seven floors. In fact, the Sega arcade in Shinjuku was awarded the Guinness World Record for most crane games in a single establishment – 477, to be exact.
Arcades are undoubtedly one of the best things to do in Japan, no matter your age, interest or skill level. There's something for everyone: from high-energy games like Dance Dance Revolution and Taiko no Tatsujin, to classic racing games like Initial D Arcade Stage, and popular UFO-style machines where you can win everything from cute toys to Japanese drinks. And if this all sounds overwhelming, just wait until you set foot inside an arcade in Japan. The colours, flashing lights and boisterous sounds can overload your senses – but it's an absolute must-do experience in Japan.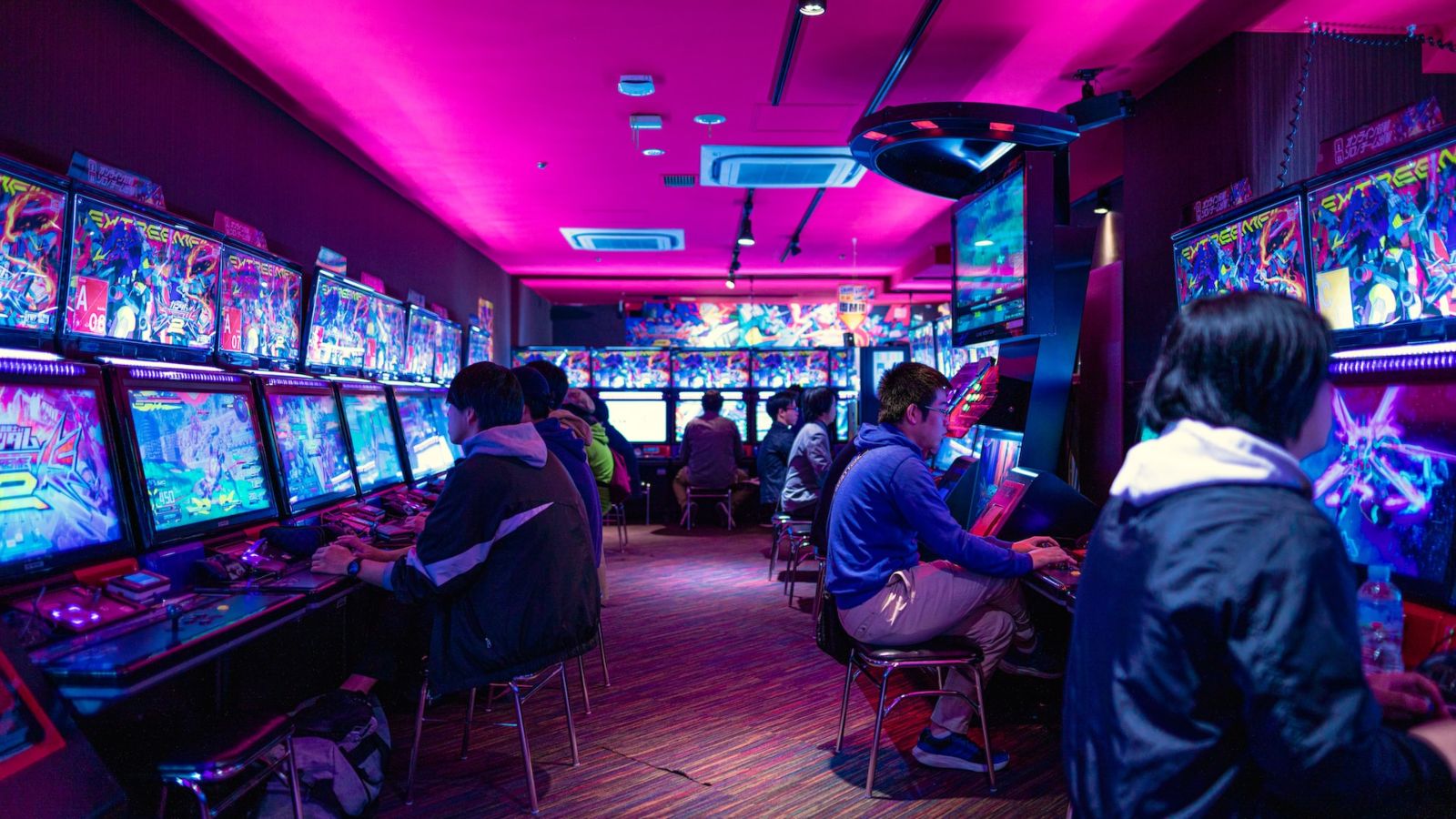 10. Squeeze into a standing izakaya
An izakaya is an informal bar serving a range of alcoholic drinks and snacks – think of it as Japan's answer to an Aussie pub. They're found throughout the country and are a place for everyone from businessmen to friends to gather and unwind.
Space can come at a premium, especially in dense cities like Tokyo. If you're looking for something beyond a traditional izakaya and don't mind being elbow-to-elbow with your acquaintances, seek out a standing izakaya. These establishments offer standing room only – there are no chairs or bar stools here. They're an intimate affair, with most accommodating no more than 10 patrons at a time. Drinks are often inexpensive, and the atmosphere is lively – you'll likely leave with some new friends.
11. Book a room at a love hotel
Despite their name, love hotels in Japan aren't just for those looking for a few hours of privacy. Bookings are generally made in one to two-hour increments, which is plenty of time to explore the quirkiness of a love hotel. There are rooms with beds sunk into the floor, in-room entertainment such as karaoke or car racing, as well as rooms themed like a Las Vegas casino or French château. Many also feature the comforts of a massage chair or jacuzzi. For the most part, love hotels are walk-in only, and some areas restrict reservations to those that have a moderate grasp of the local language – though it's still possible for tourists to nab a room.
That being said, some love hotels in rural areas have adjusted their policies to accommodate families and groups of females for hens parties, birthdays or a girls' night out. With so many things to do in Japan at night, you may even find yourself stranded after the last train. You could fork out for an expensive taxi fare – or slink into a love hotel for a few hours of shut-eye until the metro resumes.
12. Visit a Japanese convenience store
While the concept of a convenience store isn't weird, there are certainly some aspects of convenience stores in Japan that set them apart from anywhere else in the world. Firstly, it's the sheer number of convenience stores in Japan – over 57,000 – that cover all 47 prefectures. The biggest players are 7-Eleven, Family Mart and Lawson, and you'll find at least one brand – if not all – on almost every street.
In many countries, convenience stores are known for overpriced essentials and extended opening hours, allowing purchases of said overpriced essentials. But in Japan, convenience stores take on a life of their own. You can pay bills, send or collect parcels, and buy tickets for sporting events, theme parks and buses. And despite their small floor size, you can purchase a range of food, including onigiri, instant noodles, chocolate, cakes, and hot food at the counter. Convenience stores in Japan will even heat up food, too – so you can down your instant ramen before rushing to the train. Of course, all the essentials are covered as well, including skincare products, toothpaste and stationery items. As long as you're over the legal age in Japan – which has been lowered from 20 to 18 years – you can also purchase alcoholic beverages from convenience stores like beer, wine, sake and shochu.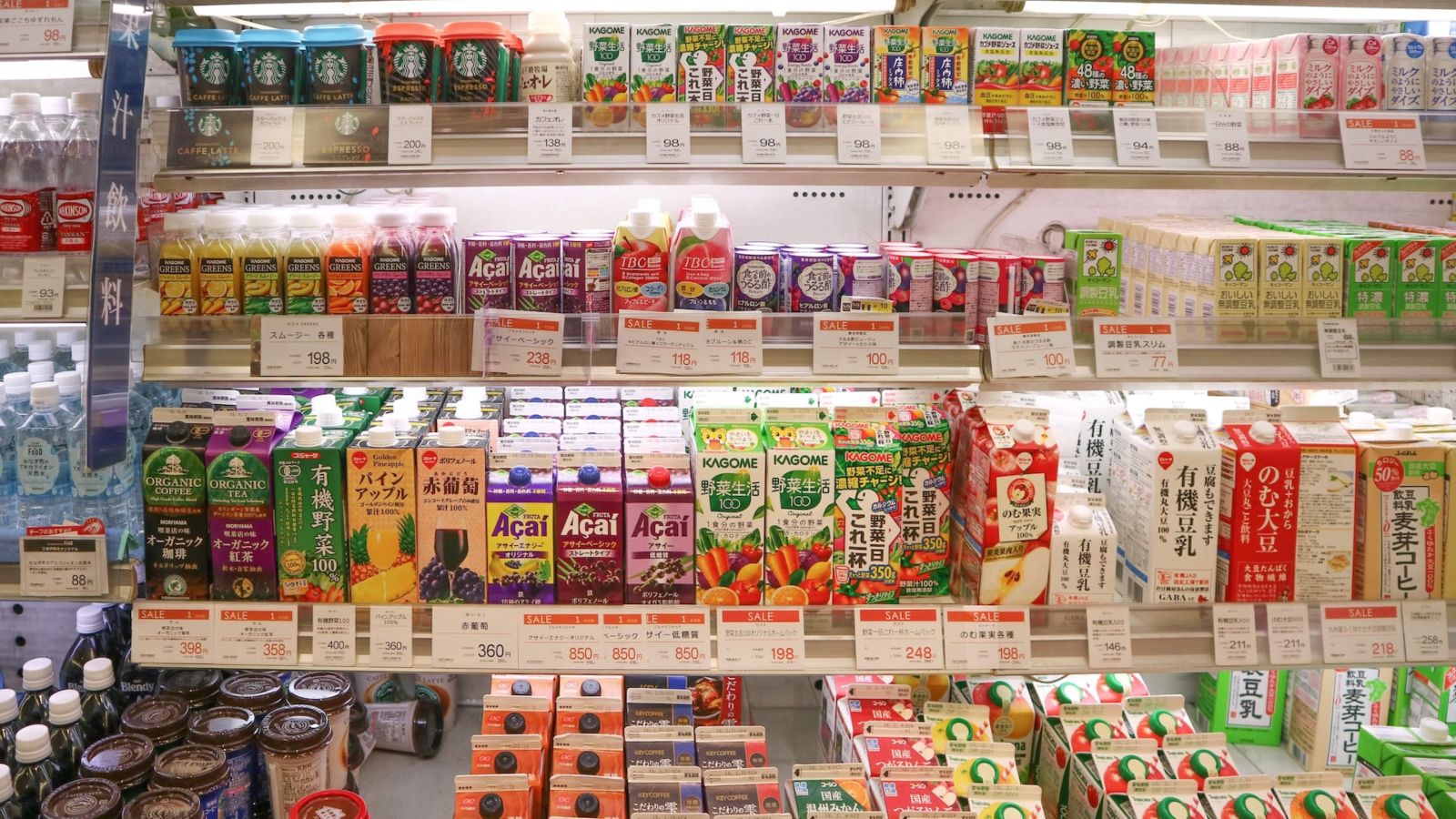 Quirky experiences await with direct flights to Japan from Australia
Dreaming of a Japan holiday? Experience Japan for yourself with direct flights from Australia with Qantas, Virgin Australia, Jetstar, ANA or JAL.
And if Tokyo tickles your fancy, discover what to expect when you fly there from Australia.
Let us know in the comments below – what unique experience in Japan would you like to try?
Featured image: Aj Garcia, Unsplash
12 weird but cool things to do in Japan
was last modified:
August 24th, 2023
by