Canada's famed snowfields are calling. With direct flights to Vancouver from Australia, there's also no need for a US detour, as in the past.
While it may take some months for Australia's own quarantine rules to normalise, here's what a Canadian adventure looks like in the COVID era.
Paperwork and pre-flight COVID testing
Canada's border is open to most fully-vaccinated visitors. Travel was previously quarantine-free, although restrictions are changing rapidly in response to the Omicron COVID-19 variant. This includes taking a test on arrival in Canada, and self-isolating until you receive the result.
Here's what you need under the most recent changes:
A valid Electronic Travel Authorisation, or eTA (the same was true before COVID). This can be purchased from the official Government of Canada website, and costs CA$7 (AU$7.60). This is a requirement for most visitors travelling visa-free. Those exempt include Canadian citizens, and holders of pre-arranged Canadian visas.
Proof of a negative COVID-19 test, taken no earlier than 72 hours before your flight's scheduled departure time. In Australia, such PCR tests typically cost AU$100-$150 for travellers. Rapid Antigen Tests (RATs) are not accepted, but some others are. Visit the Government of Canada website for the latest requirements.

Alternatively, proof of a positive COVID-19 test result returned between 14 and 180 days prior to your travel date. This test result must be of the same type that Canada accepts for negative tests. As such, Rapid Antigen Tests can't be used.

Before your arrival in Canada, your travel plans must also be registered. This is done through the ArriveCAN website or mobile app. You'll be able to do this no earlier than 72 hours before your scheduled arrival on Canadian soil. So consider tackling this paperwork after your obligatory pre-flight COVID test.
Once you land in Canada, you'll then need to take a COVID test. Under the latest changes, you must isolate while awaiting the result. These tests are free. You also need to wear a mask in public places for the first 14 days after your arrival.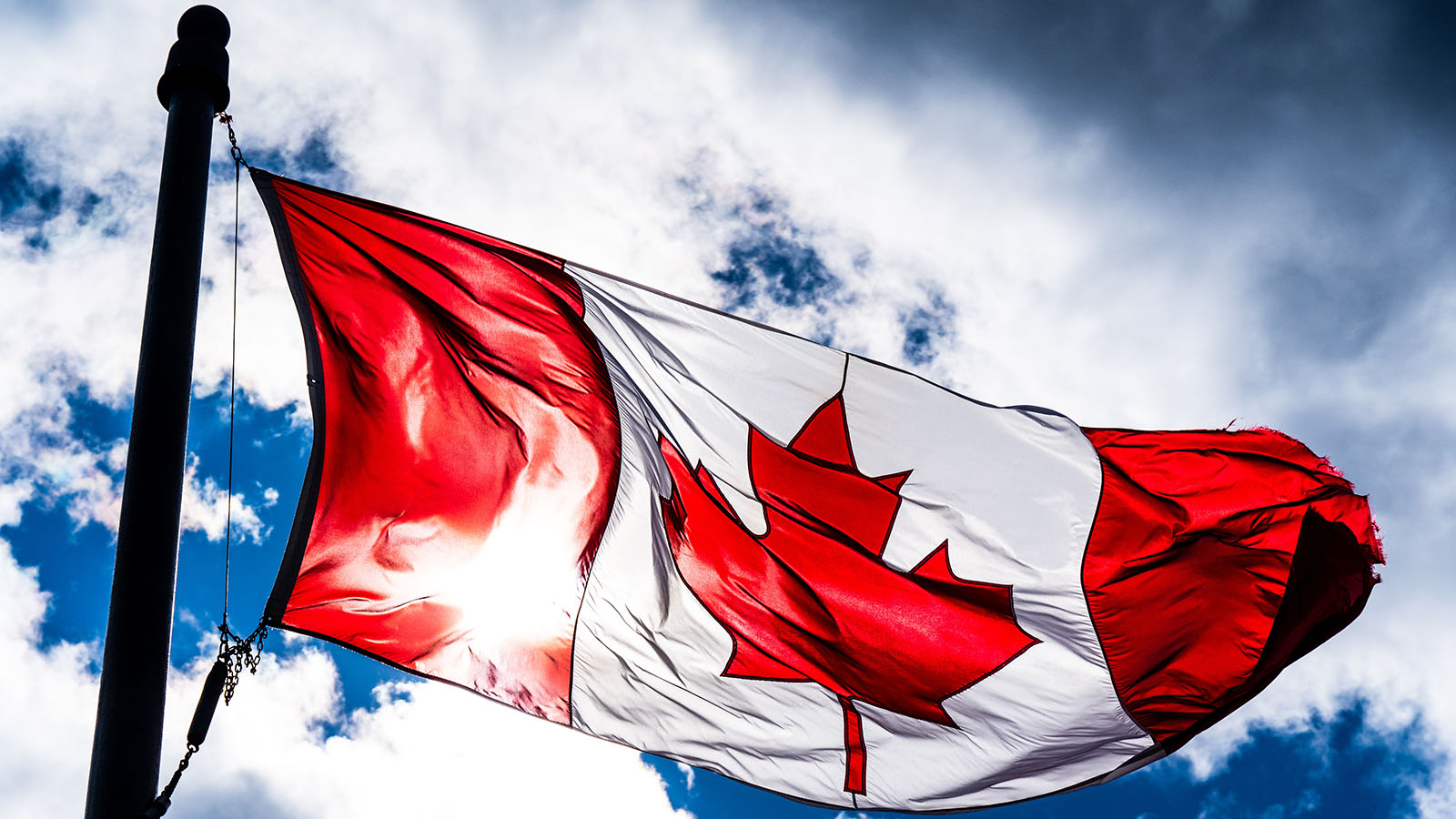 Some new restrictions apply to travellers from southern African countries. These shouldn't impact most visitors from Australia, though.
Returning to Australia from Canada
Your journey home begins by completing the new Australia Travel Declaration online, at least 72 hours before your flight. This requirement is in place for all arriving travellers, including Australian citizens.
Once that's sorted, you'll also need to get a COVID PCR test within 72 hours of your flight home. This 72-hour window is measured from the flight's scheduled departure time. If you're booked to leave Canada at 8 pm Thursday, for example, you can take the test after 8 pm on Monday in the same week.
Expect to pay in the region of CA$165-$375 (AU$182-$413) for this test. You'll also need to present your negative test result at the check-in desk for your flight home.
For the most cost-effective testing centre near your accommodation in Canada, your hotel concierge will have the best advice. As Australia requires a PCR test – not a Rapid Antigen test – be sure you get the right one!
Flying to Vancouver with Qantas
Qantas is venturing back to Vancouver from 20 December 2021, so buckle up – it's time to fly!
| | | | |
| --- | --- | --- | --- |
| Route | Frequency | Aircraft type(s) | Cabins |
| Sydney-Vancouver | Three times a week | Boeing 787-9 | Business, Premium Economy, Economy |
Qantas lounges in Sydney and Vancouver
Sydney, of course, is Qantas' home hub. For Platinum-tier flyers, this means the flagship Qantas First Lounge awaits. And it's most definitely worth arriving early for. If you've got an evening departure for Canada, be sure to make time for a glass of Champagne and the succulent salt and pepper squid.
Once Qantas First returns to the skies, expect the lounge's spa facilities to come back, too. These are complimentary on a first-come, first-served basis for most travellers. Another reason to get there early!
If booked in Business, you'll instead have access to the Qantas Business Lounge. This is also true for Qantas Gold members, other oneworld Sapphire frequent flyers and Qantas Club cardholders. Bar service and barista-made coffee come as standard, with buffet dining providing a tasty feed.
But in the short term – while passenger numbers are low – this lounge is temporarily closed. Instead, the Qantas First Lounge opens its doors to all lounge-eligible travellers as a treat. Once travel demand returns to normal, so too will the lounge access arrangements – so enjoy this 'upgrade' while it lasts.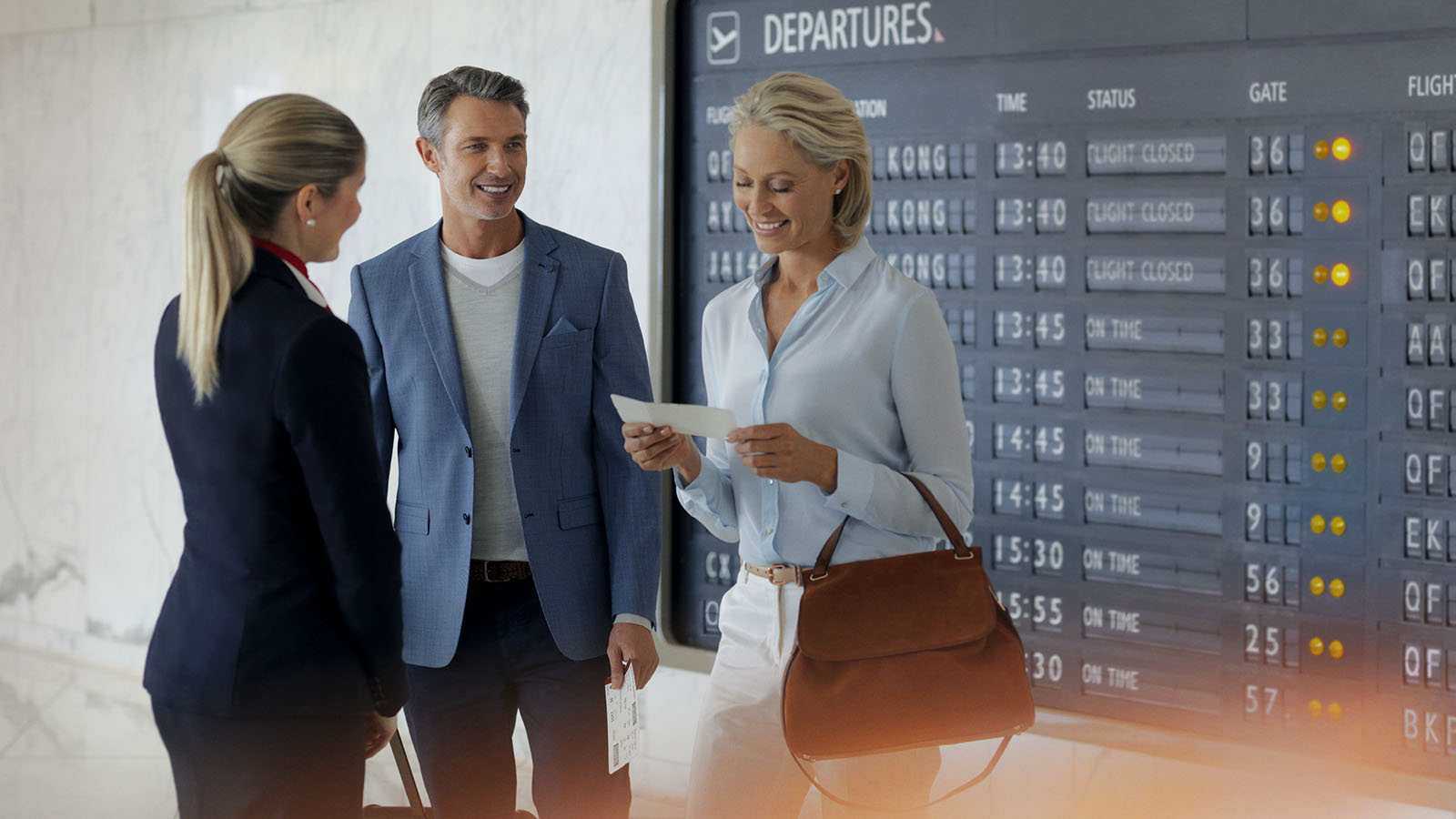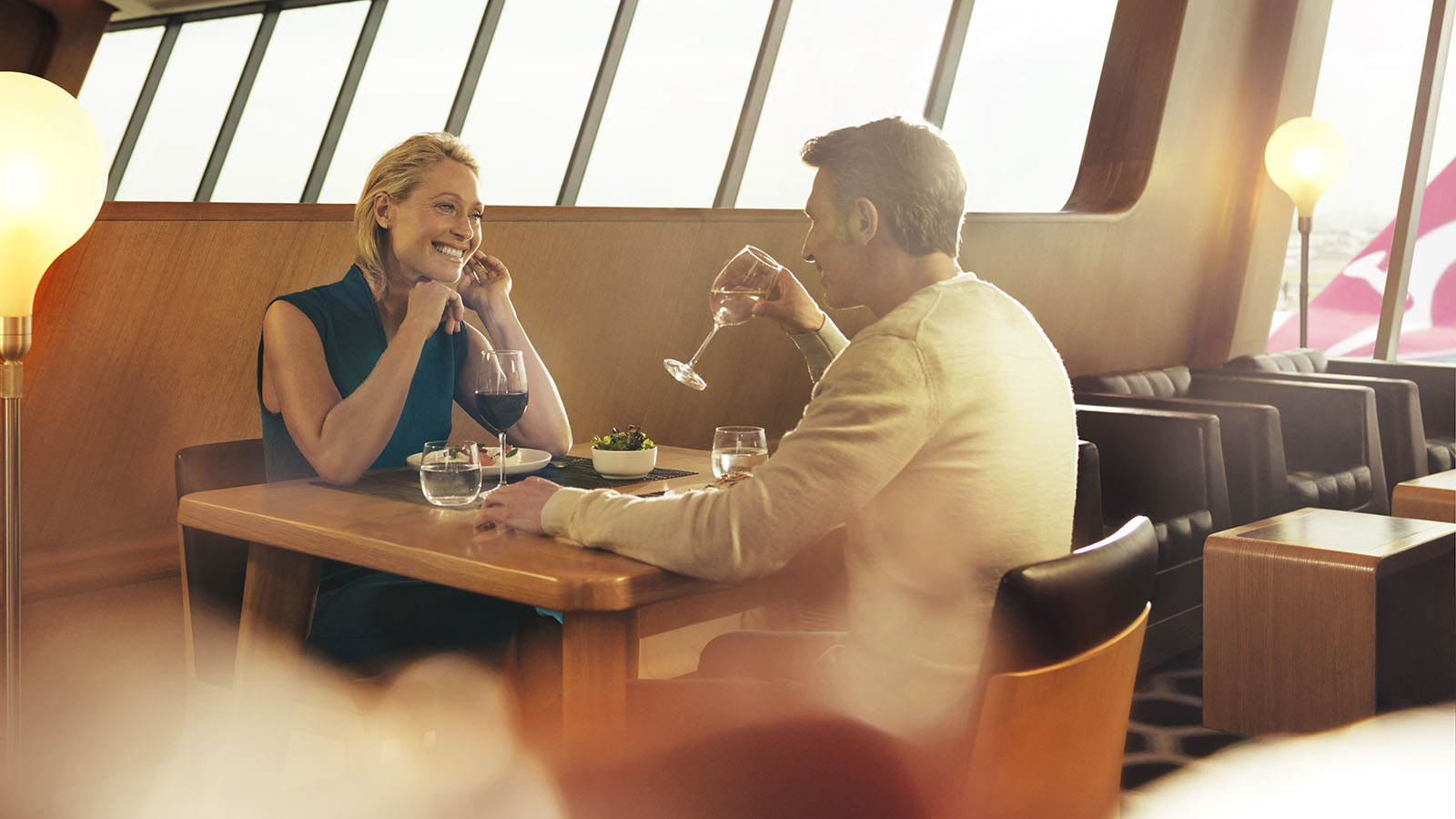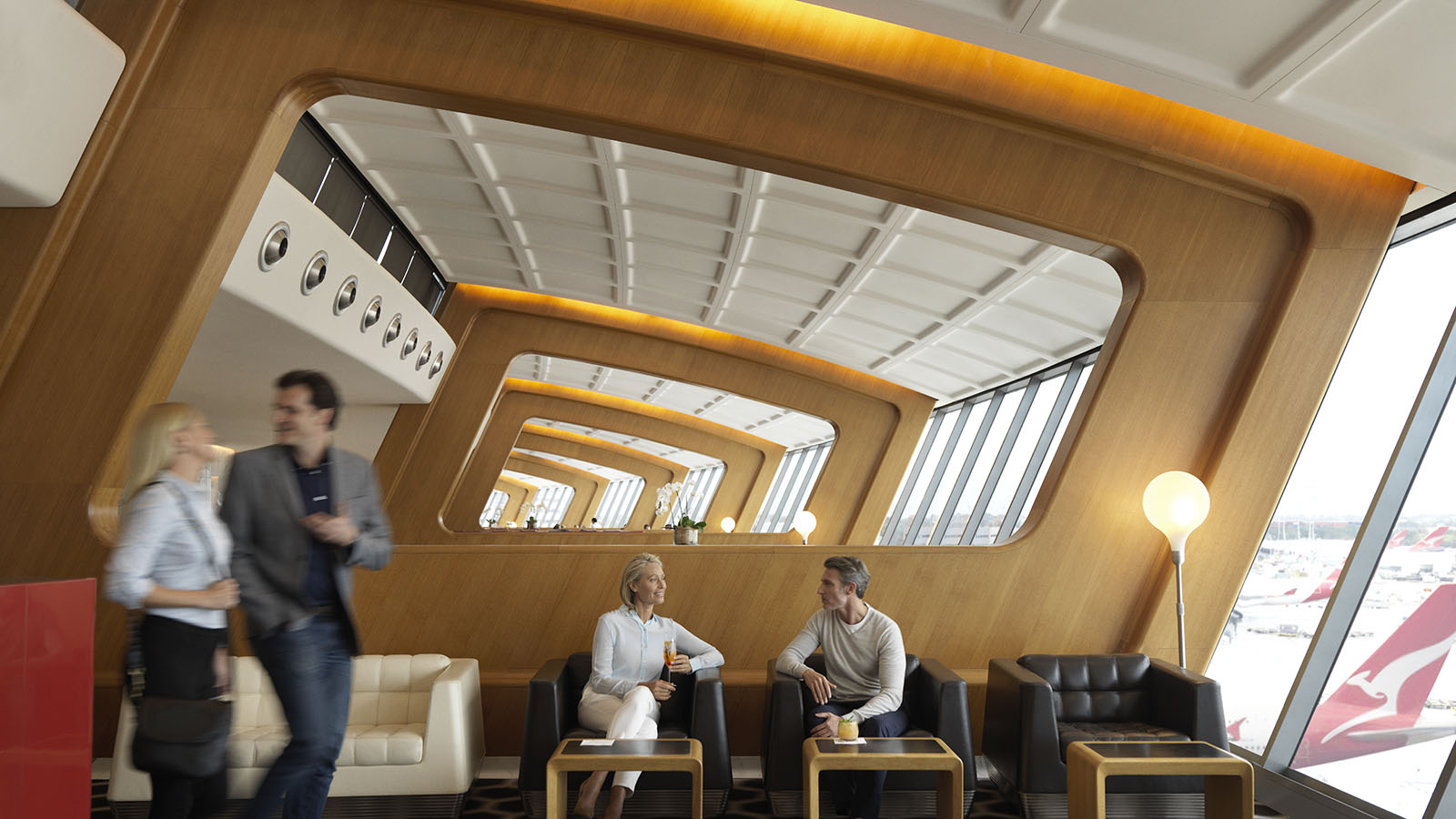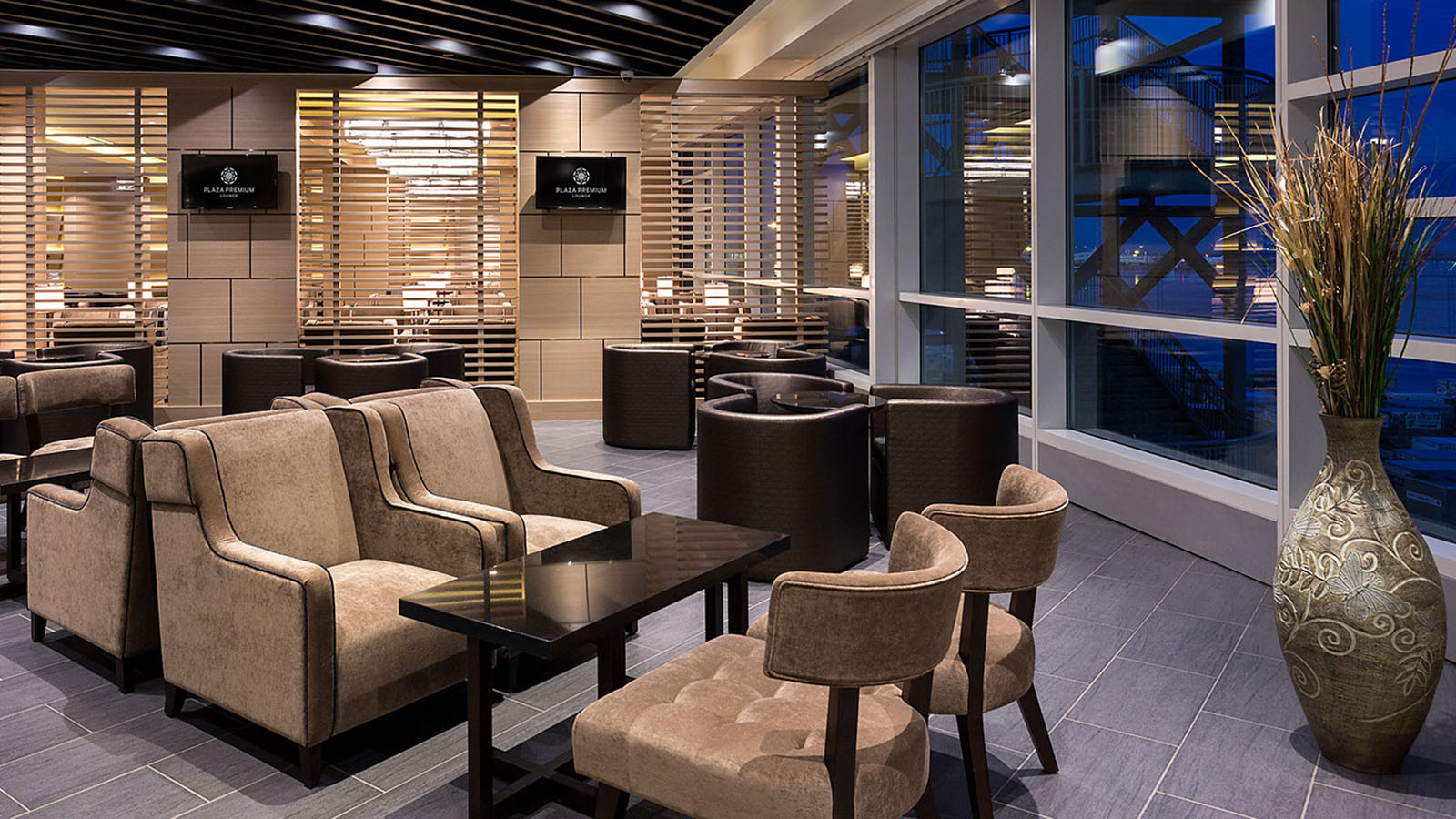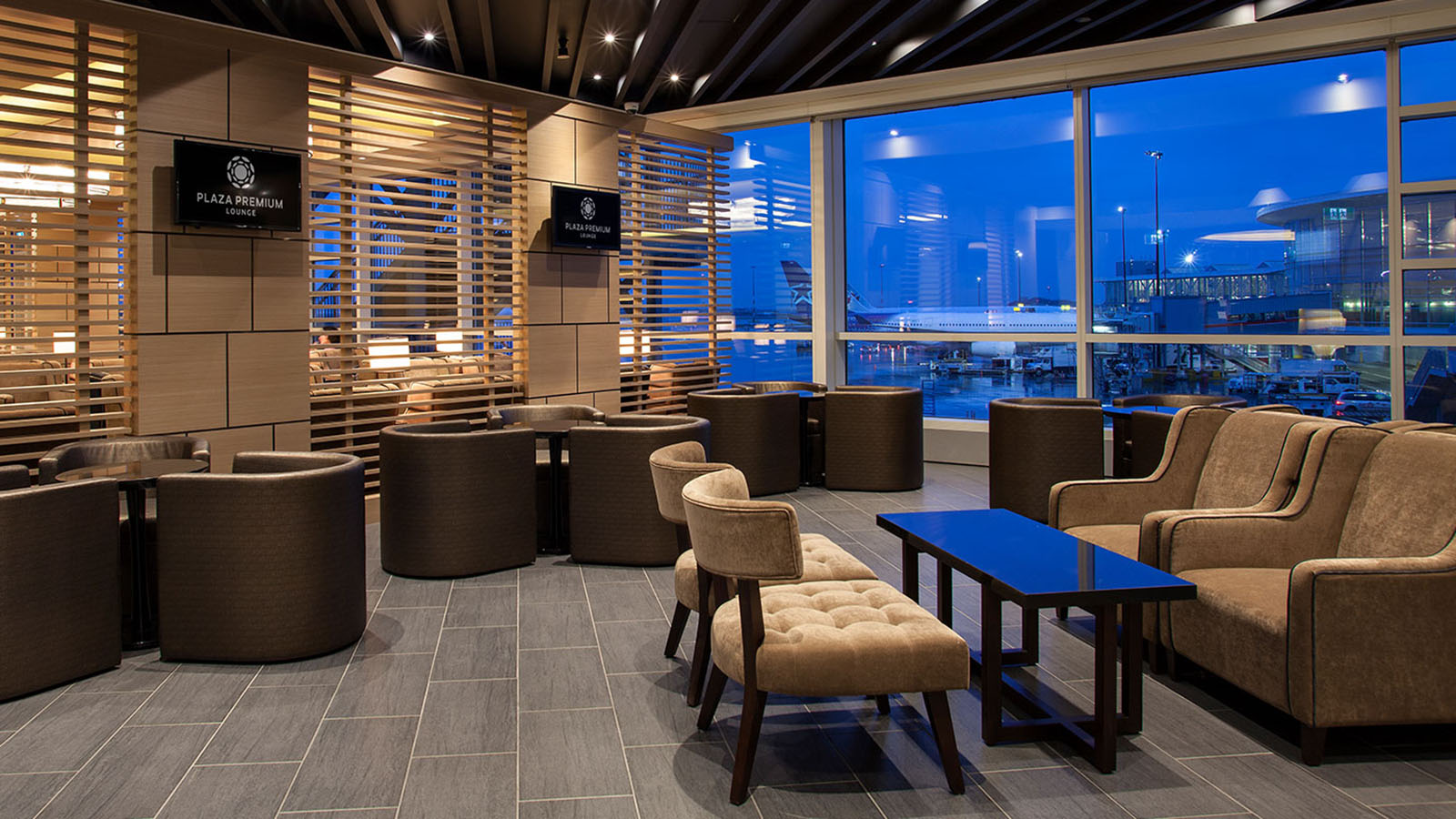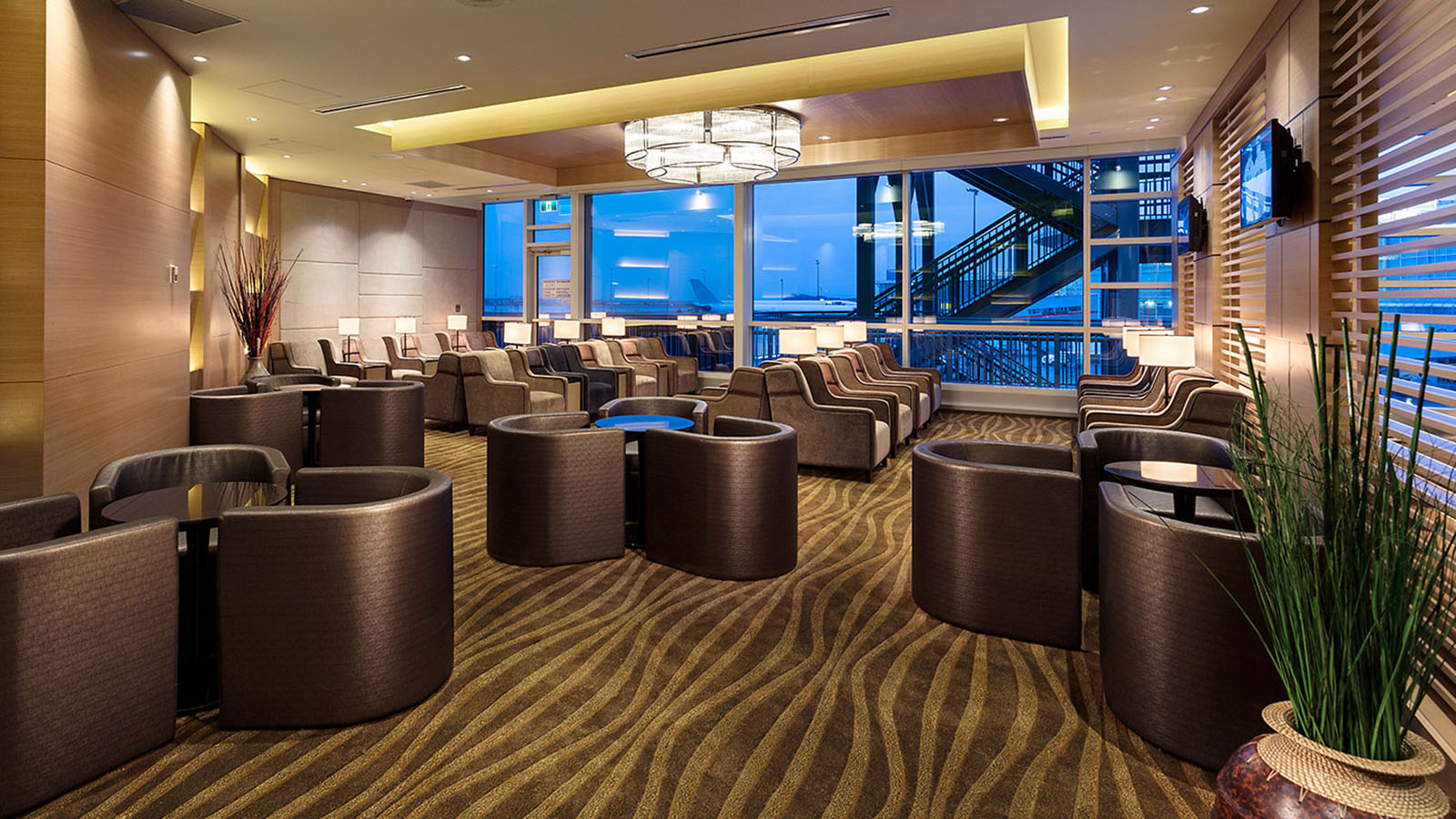 Over in Vancouver, Qantas doesn't operate its own-brand lounge. That wouldn't make sense for an airline with just three flights a week.
Instead, the Plaza Premium Lounge will serve all travellers who'd normally qualify for Qantas lounge access. This includes those booked in Qantas Business, Qantas Club members, plus Qantas Gold frequent flyers and higher. Not on that list? You can also get through the doors by flashing an Amex Platinum Card.
Located right after security screening, the Plaza Premium Lounge provides a pleasant pitstop. Expect similar amenities as in the chain's other locations, such as in Sydney, Melbourne and Brisbane.
The Qantas experience flying to Vancouver
With Qantas' Boeing 787 on these Vancouver voyages, expect the airline's most modern experience.
Business Class brings fully-flat beds with direct aisle access. You'll also get a pair of the airline's iconic pyjamas, which are yours to keep.
There's a cosy Premium Economy cabin too, with reclining seats. Here, you'll find leg rests, along with wider seats than in regular Economy. Catering is more 'Business Class', with the wines also a step up.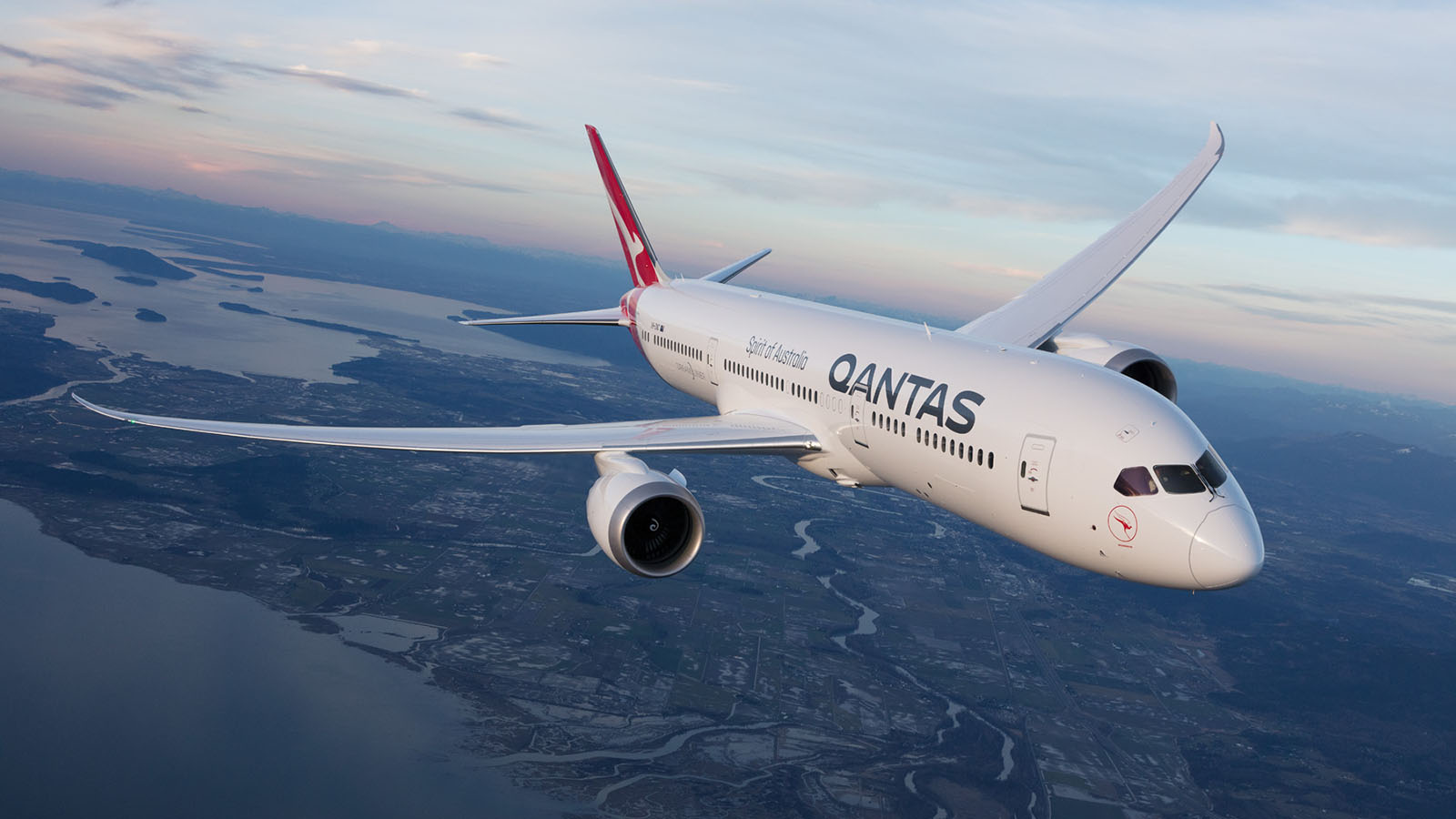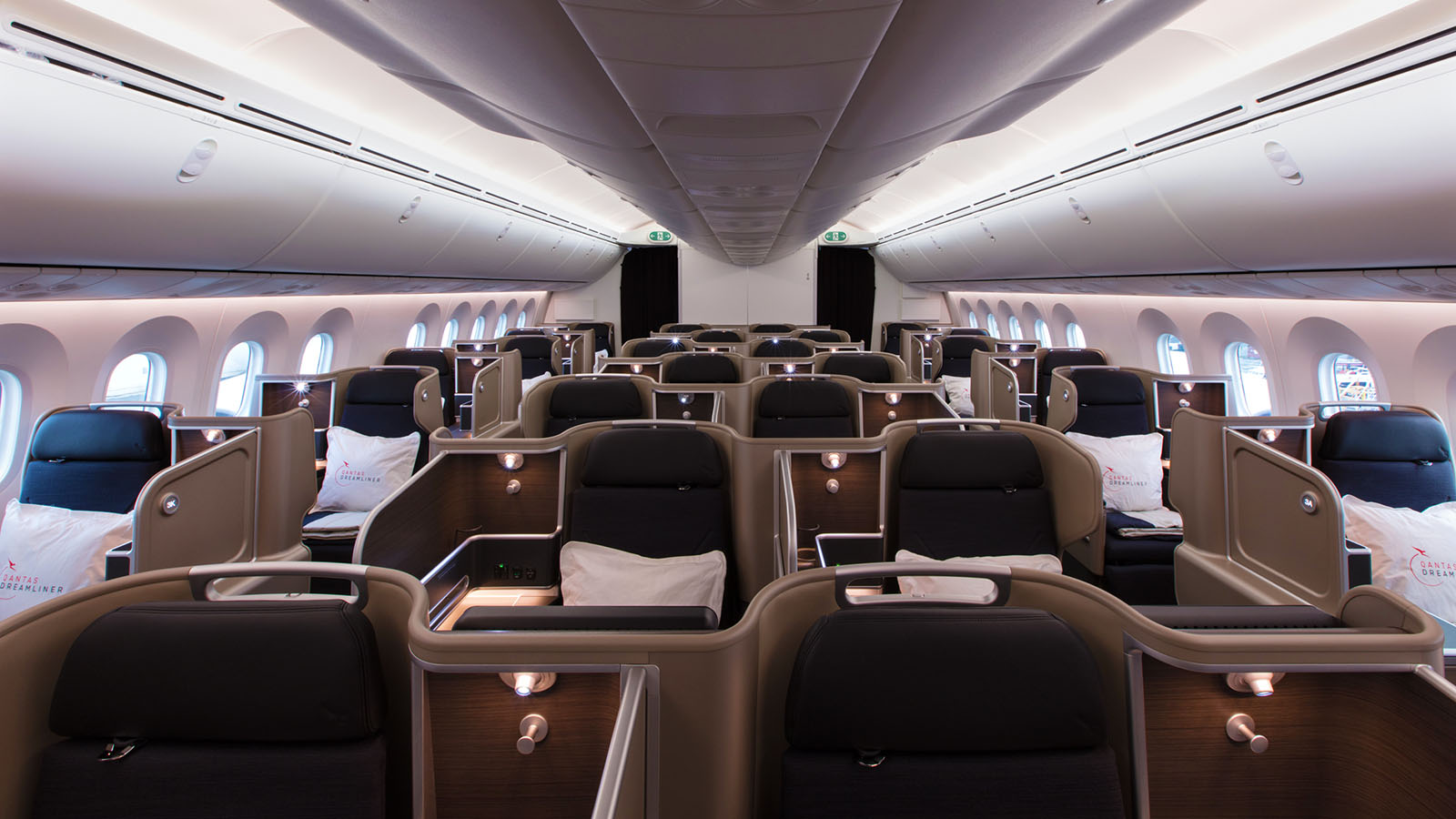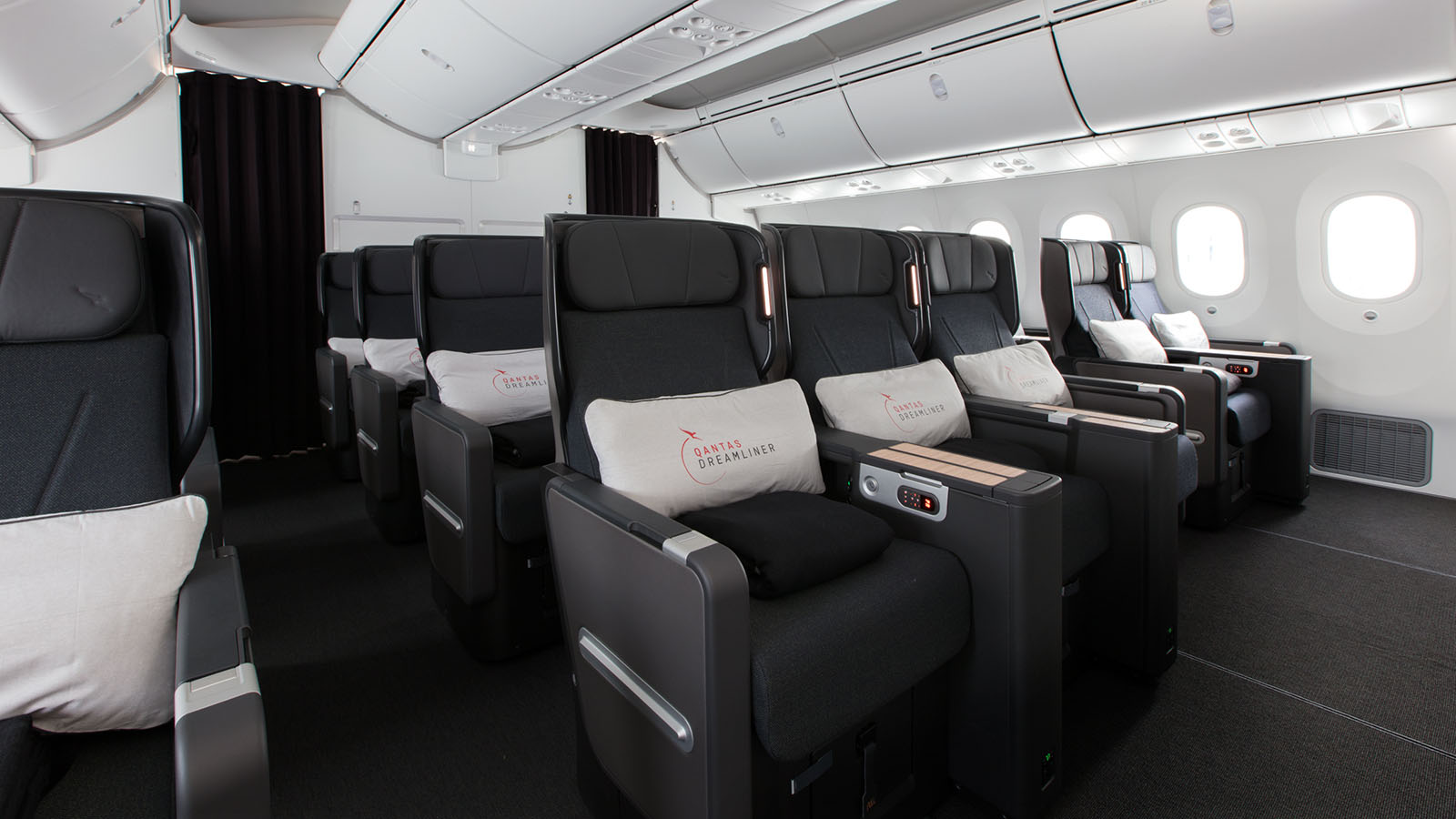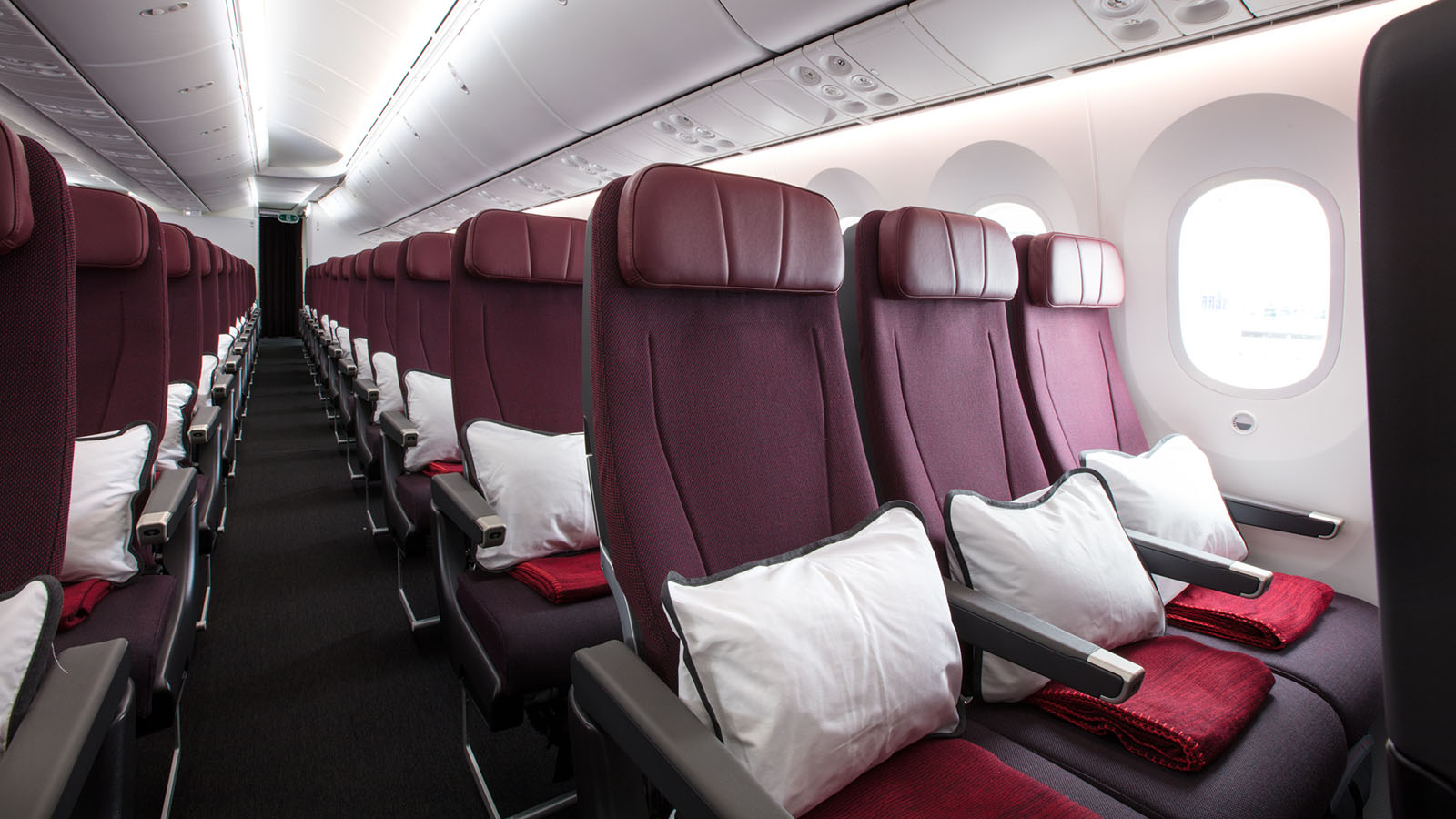 Down the back in Economy, expect an all-inclusive experience. There's no need to purchase food or beverages, including alcohol. Inflight entertainment is also gratis, with new-release movies on tap.
Ad – Scroll down to continue reading.Minimum spend, terms & conditions apply.
Flying to Vancouver with Air Canada
Air Canada makes a triumphant return to Australian skies from 17 December 2021. That's when its direct flights from Sydney to Vancouver take wing once again. Brisbane gets its non-stop services back a little later, from 30 October 2022.
| | | | |
| --- | --- | --- | --- |
| Route | Frequency | Aircraft type(s) | Cabins |
| Sydney-Vancouver | Daily | Boeing 777-200LR | Business Class, Premium Economy Class, Economy Class |
| Brisbane-Vancouver | Daily | Boeing 787-8 | Business Class, Premium Economy Class, Economy Class |
Air Canada's lounges in Australia and Vancouver
As a Star Alliance member, Air Canada ordinarily defaults to the Air New Zealand lounges in Sydney and Brisbane. But with the trans-Tasman 'travel bubble' still off the cards, these are unlikely to open in the short term. For Sydney travellers, this could mean visiting the Singapore Airlines SilverKris Lounge instead.
We'll get a better idea of Air Canada's lounge arrangements closer to its return to Sydney. If the SilverKris Lounge is indeed available, expect to find Champagne ready and waiting before flying to Vancouver. A substantial hot buffet also often serves delights like satay and siu mai.
Lounge access in Australia is generally available when flying Air Canada Business Class. It's also open to Star Alliance Gold frequent flyers, Maple Leaf Club Worldwide members, and United Club cardholders.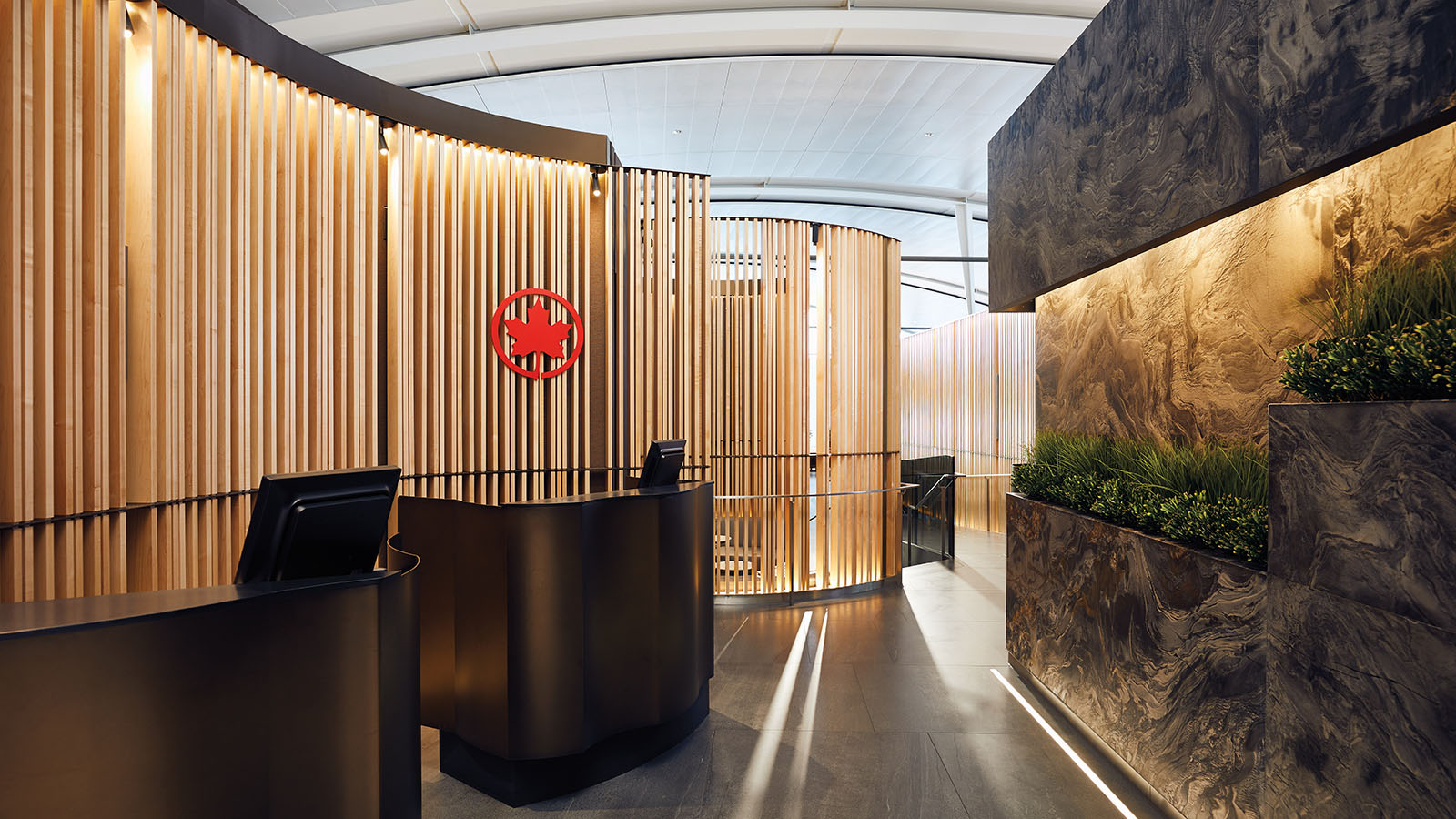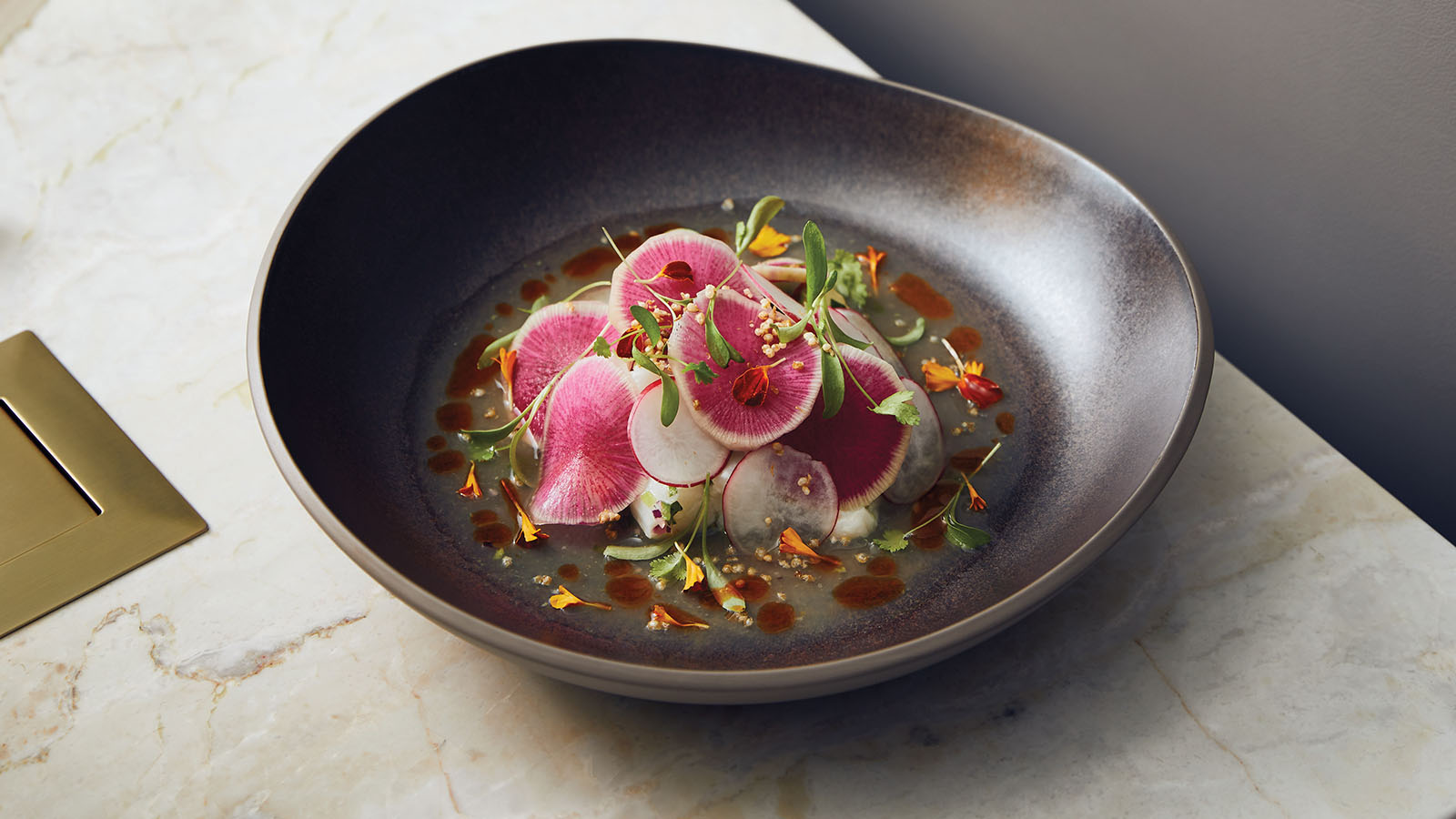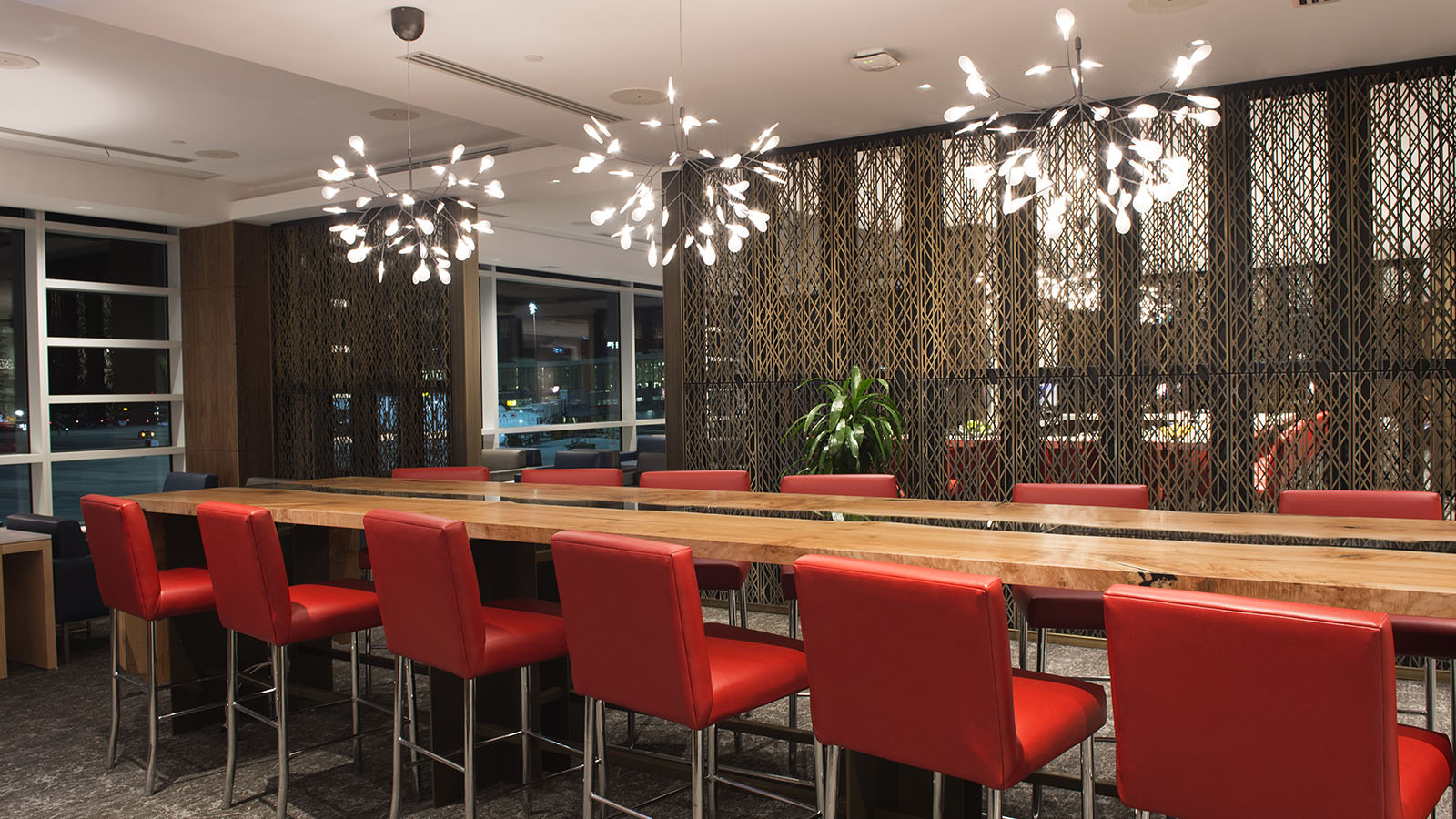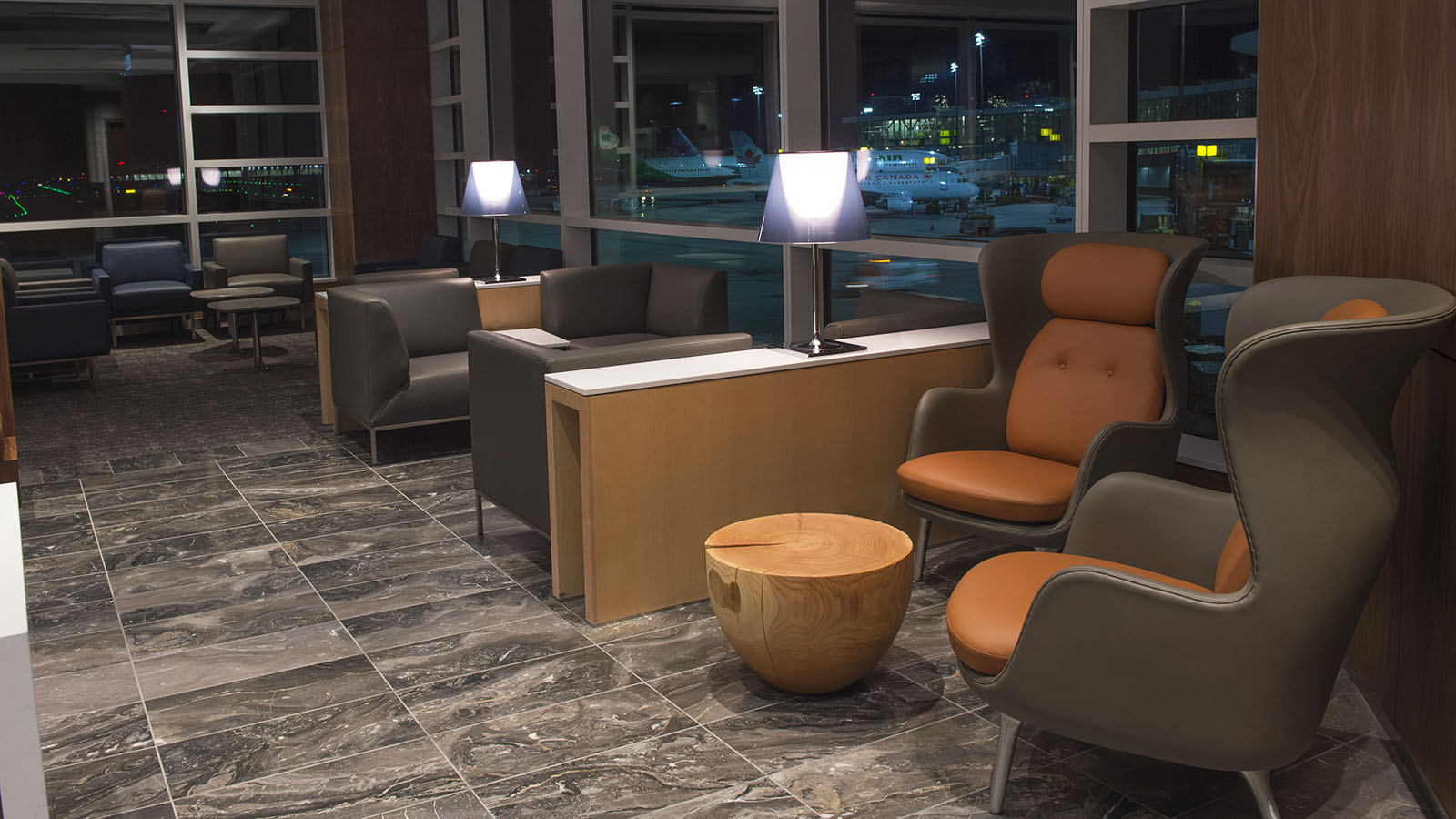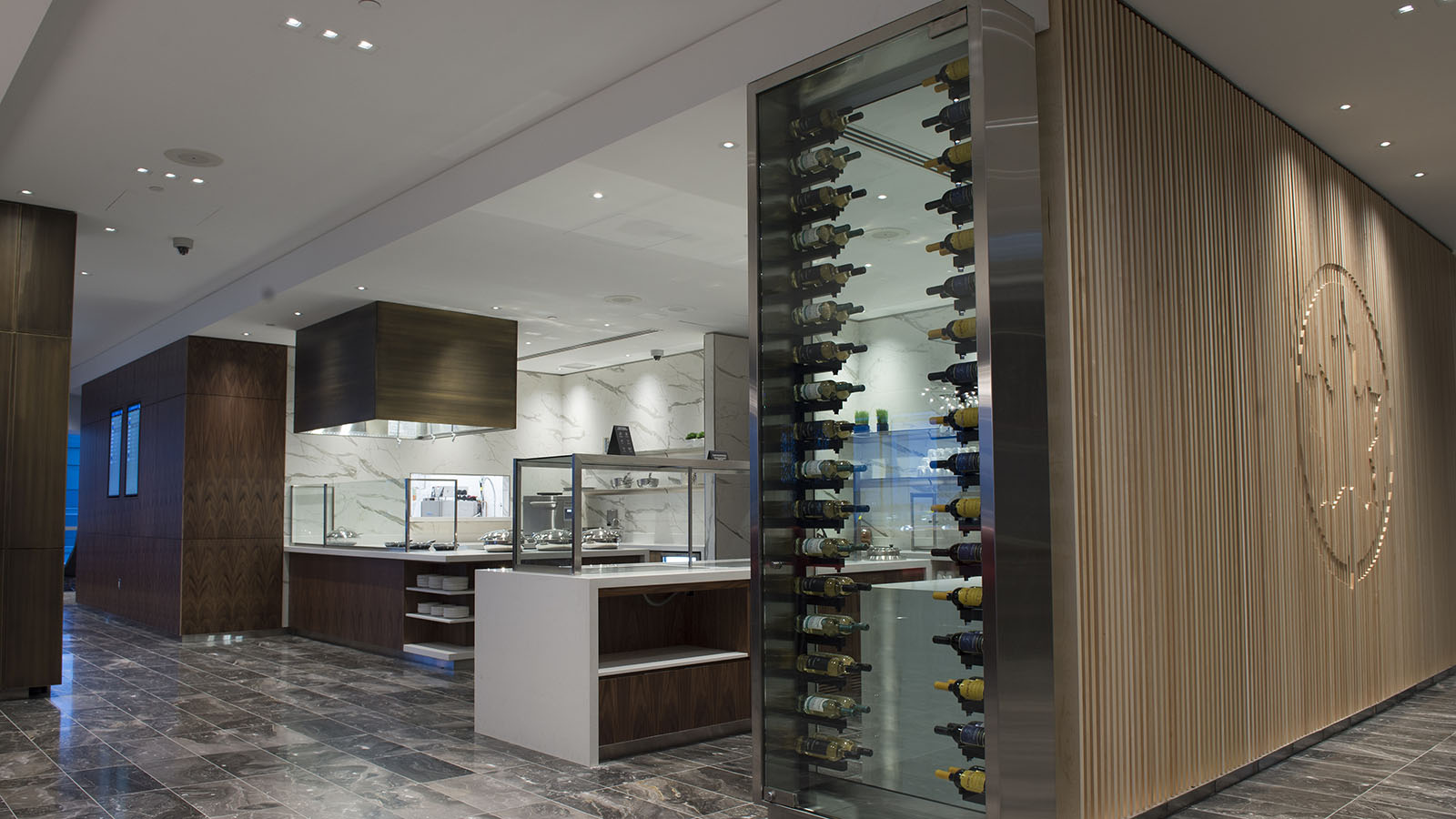 Over in Vancouver, Air Canada usually puts its best foot forward with its Signature Suite lounge. But as with many lounges here in Australia, Vancouver's Signature Suite is temporarily closed.
All eligible passengers are instead directed to the Air Canada Maple Leaf Lounge, for now. It's the Air Canada equivalent of a Qantas Business Lounge – while the Signature Suite sits a rung above. Still, expect a bite to eat and other refreshments from the Maple Leaf Lounge.
The Air Canada experience flying to Vancouver
On the long treks from Australia to Canada, you'll be flying on one of two planes. Sydney gets the older Boeing 777-200LRs. Brisbane, on the other hand, gets the Dreamliner, with the airline's fresh Boeing 787-8s.
Both offer a comparable experience in Signature Class, which is Air Canada's name for Business Class. You'll find a fully-flat bed with direct aisle access as standard. Just bring your own PJs, as these aren't provided.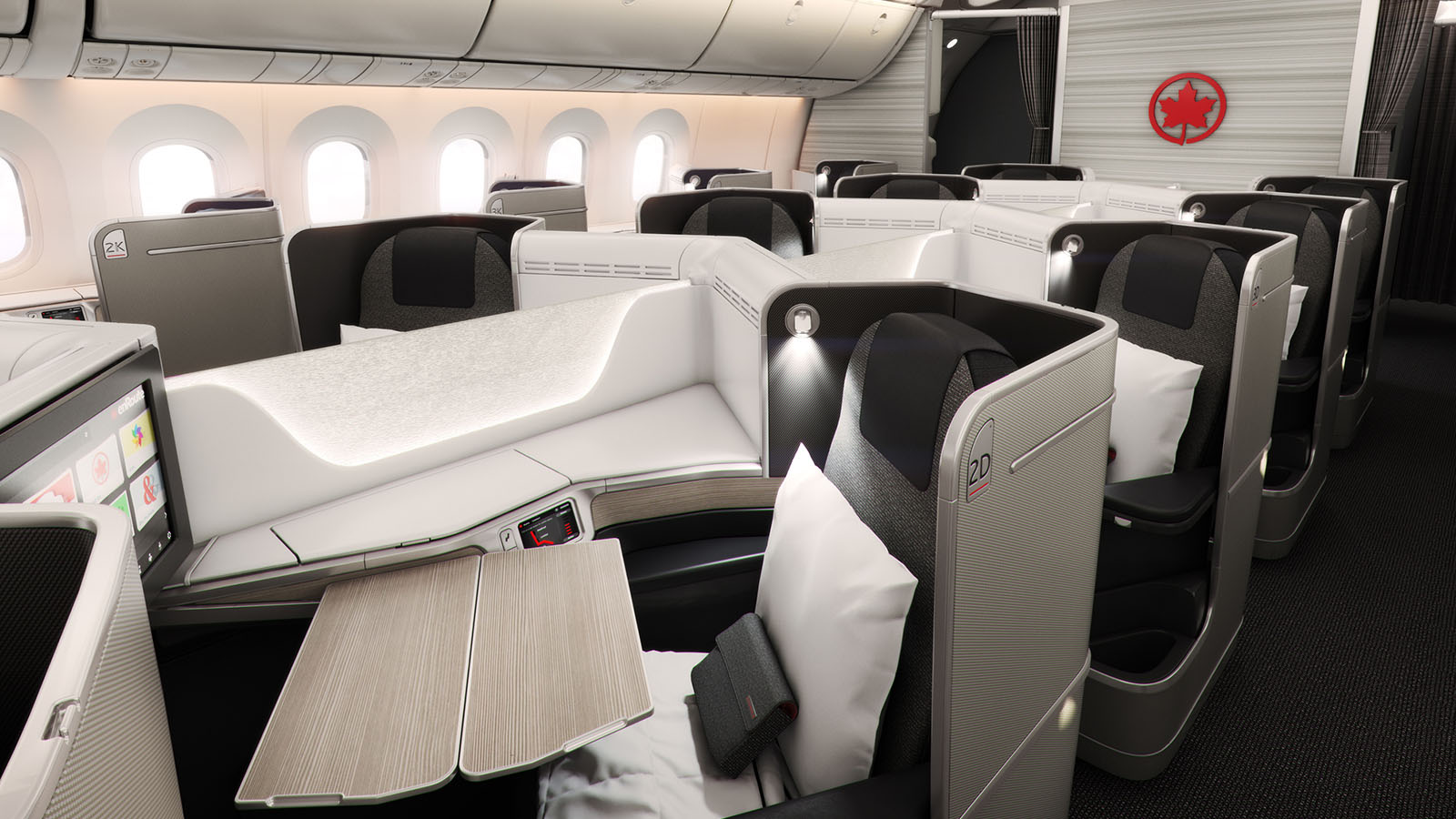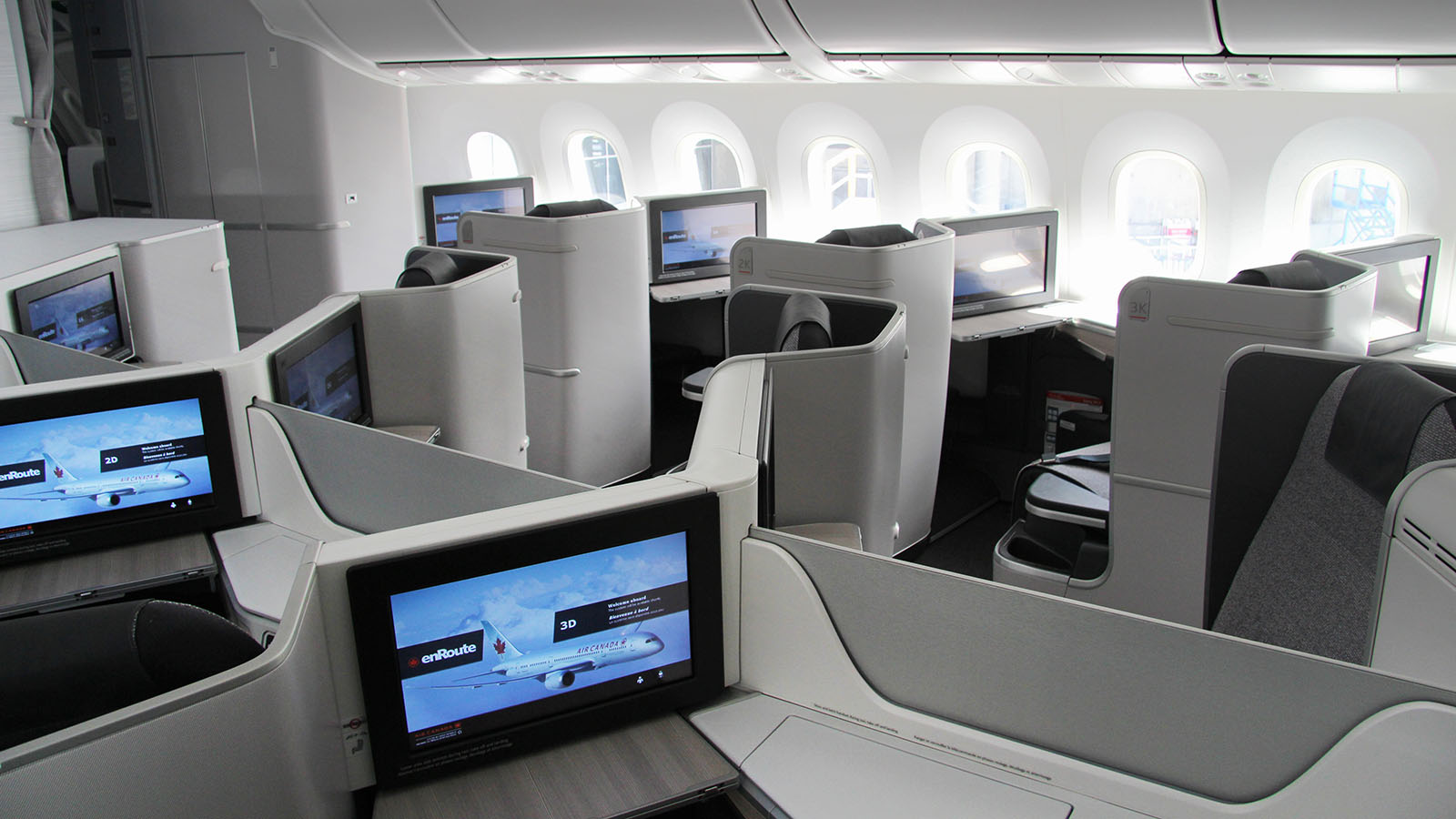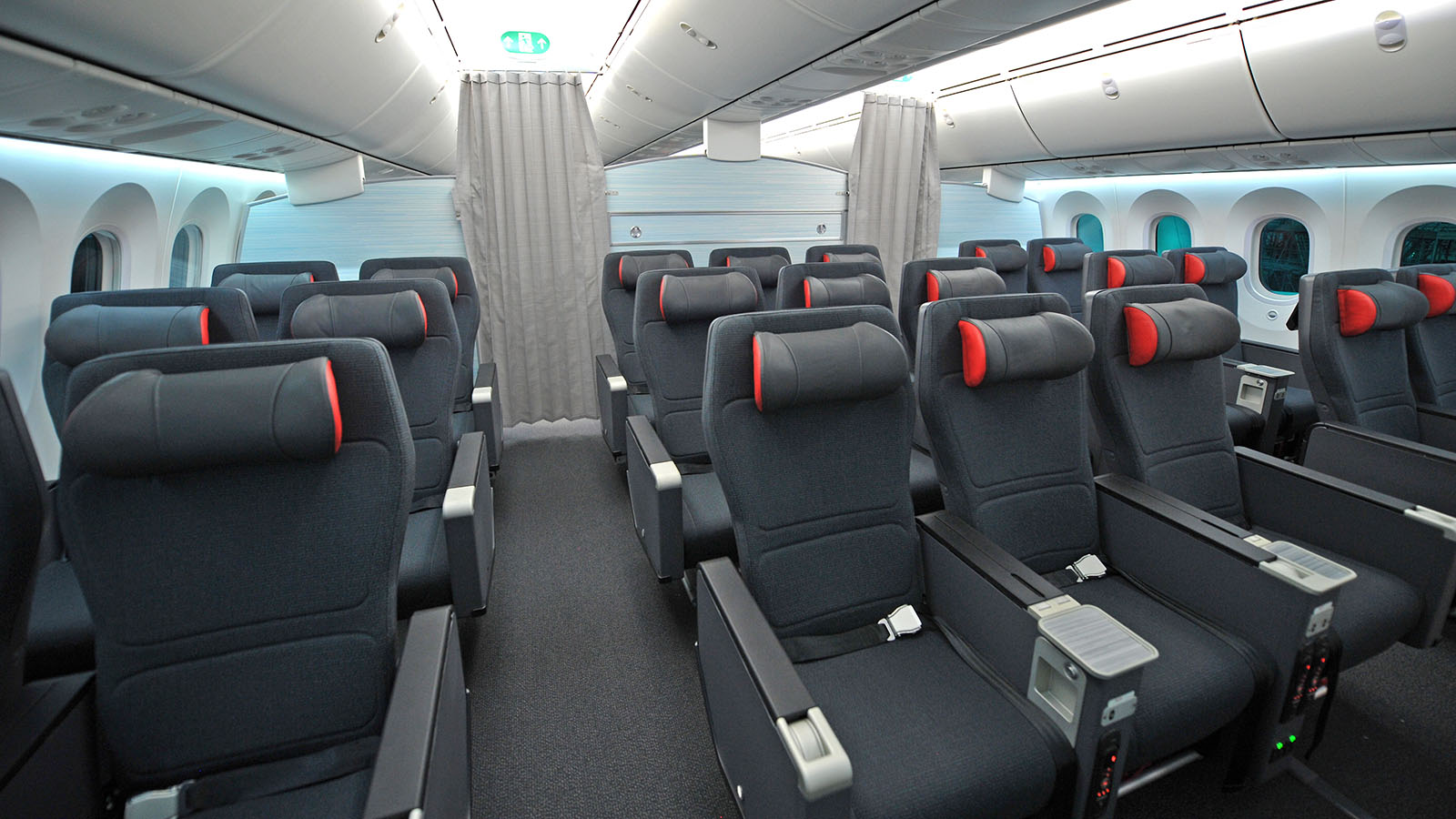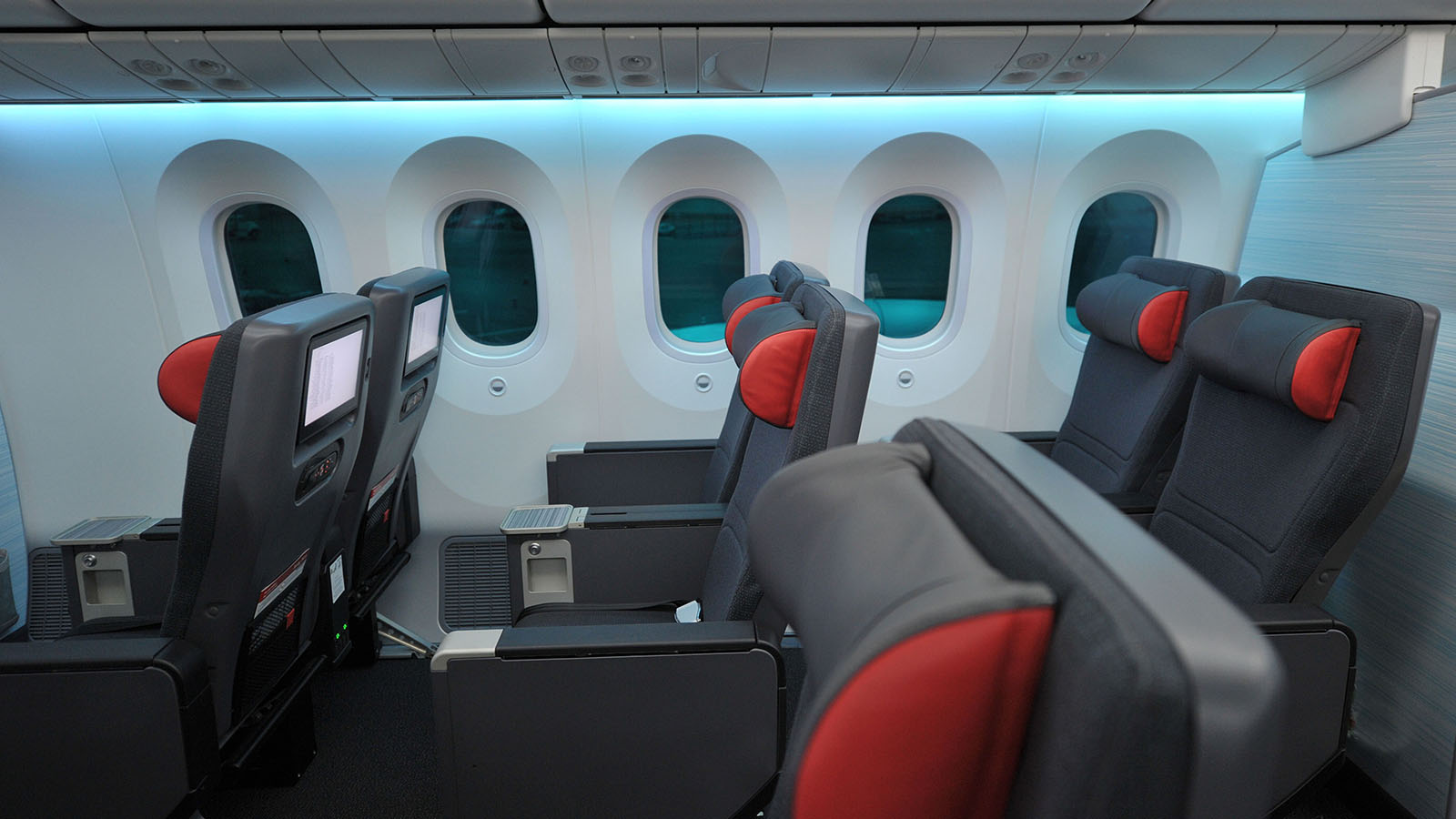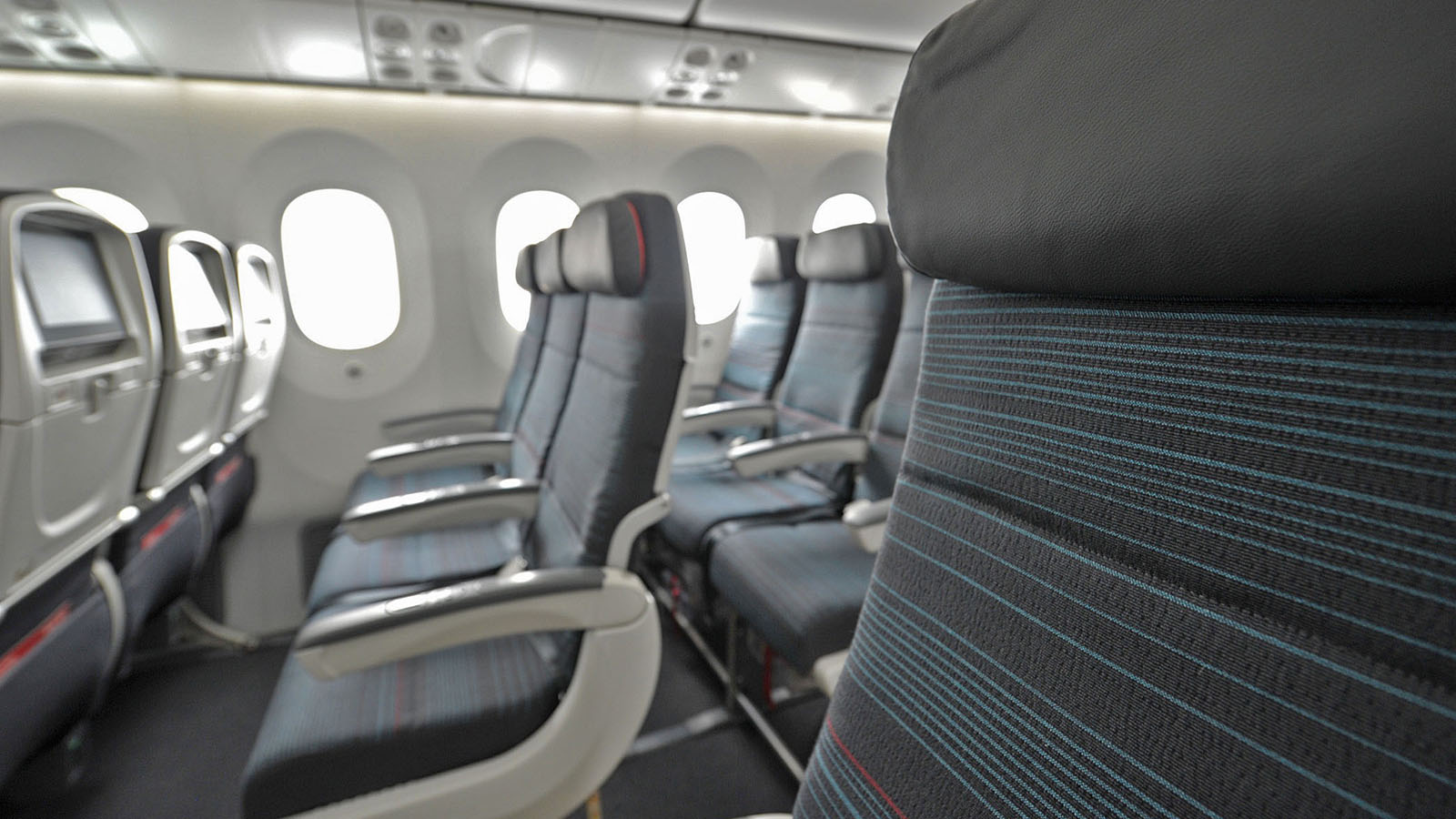 There's also a Premium Economy Class cabin nestled behind. On the Boeing 777s from Sydney, this comes in a 2-4-2 layout. If you're travelling as a pair, the seats by the windows are highly desirable as you won't have an extra seatmate, as in Economy Class.
Brisbane's Boeing 787s instead see Premium Economy Class in a 2-3-2 layout. The same applies to pairs by the windows, with the centre seats instead great for parents travelling with one child.
In Economy Class, seatback entertainment, meal boxes and alcohol are included in your fare. Separate from the main food service, sandwiches are also available as a snack to tide you over.
Flying to Vancouver with Cathay Pacific
Let's be honest – most Aussies jetting to Vancouver are going to jump on one of the direct Qantas or Air Canada flights. But if your journey starts in Perth, flying through Hong Kong is also a practical choice.
Compared to connecting in Sydney, the Hong Kong detour is only marginally longer overall. It also avoids changing terminals in transit, and squeezing in enough time to clear passport control. You'll instead 'leave Australia' before your first flight departs, and without any passport formalities to face until you touch down in Canada.
| | | |
| --- | --- | --- |
| Key connections | Aircraft type(s) | Cabins |
| Perth-Hong Kong | Airbus A350-900 | Business Class, Premium Economy Class, Economy Class |
| -> Hong Kong-Vancouver | Airbus A350-900 | Business Class, Premium Economy Class, Economy Class |
Cathay Pacific's lounges in Perth, Hong Kong and Vancouver
At Perth Airport, Cathay Pacific normally uses the Qantas Business Lounge in Terminal 1. But as with so many other lounges, that's still closed, with no alternative available for now.
Up in Hong Kong, eligible passengers in transit from Australia can currently visit The Pier Business Class Lounge. For the time being, there's no First Class lounge available for Platinum and Diamond-tier members in transit. But as far as Business Class lounges go, The Pier is arguably Cathay Pacific's best.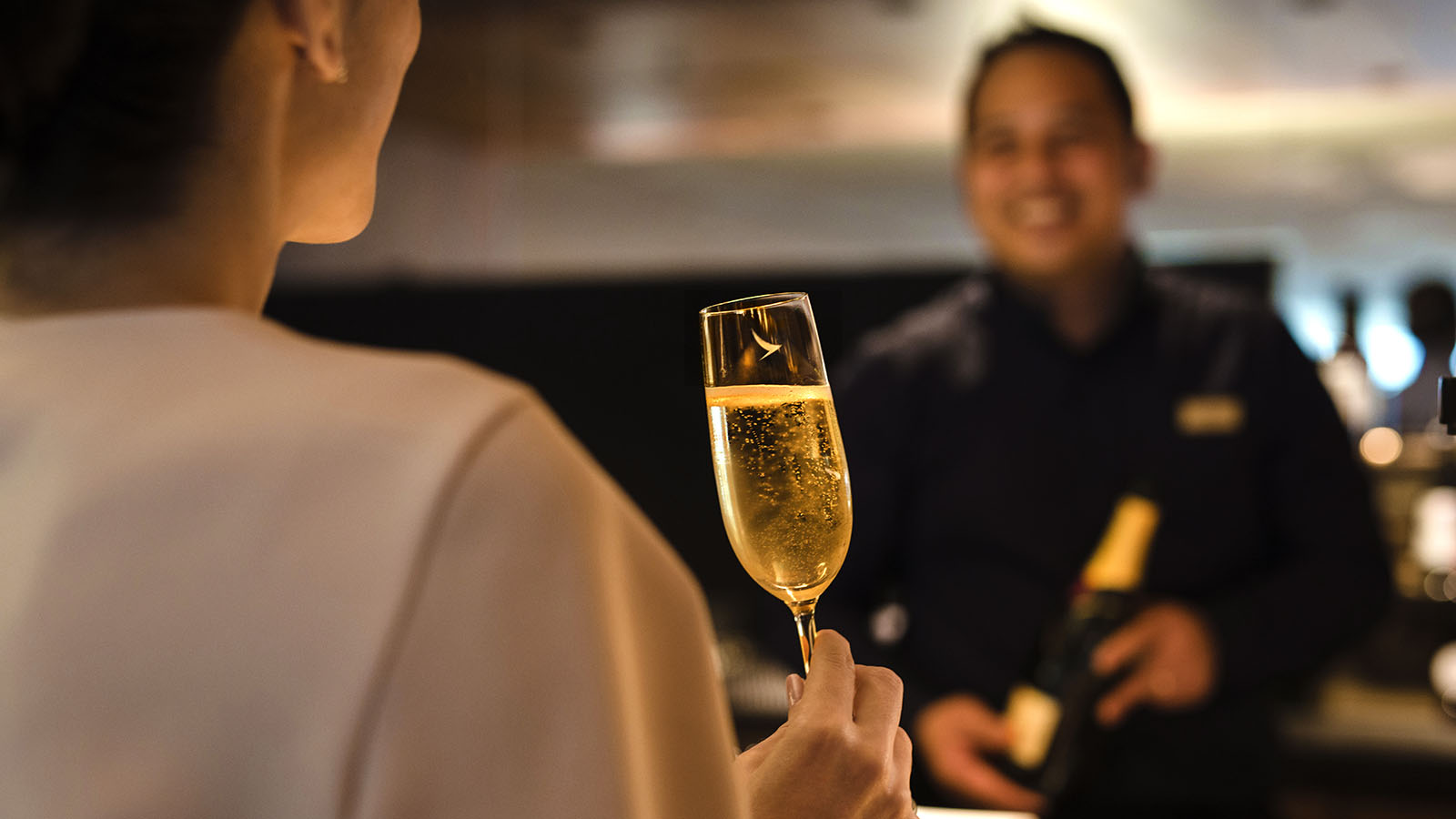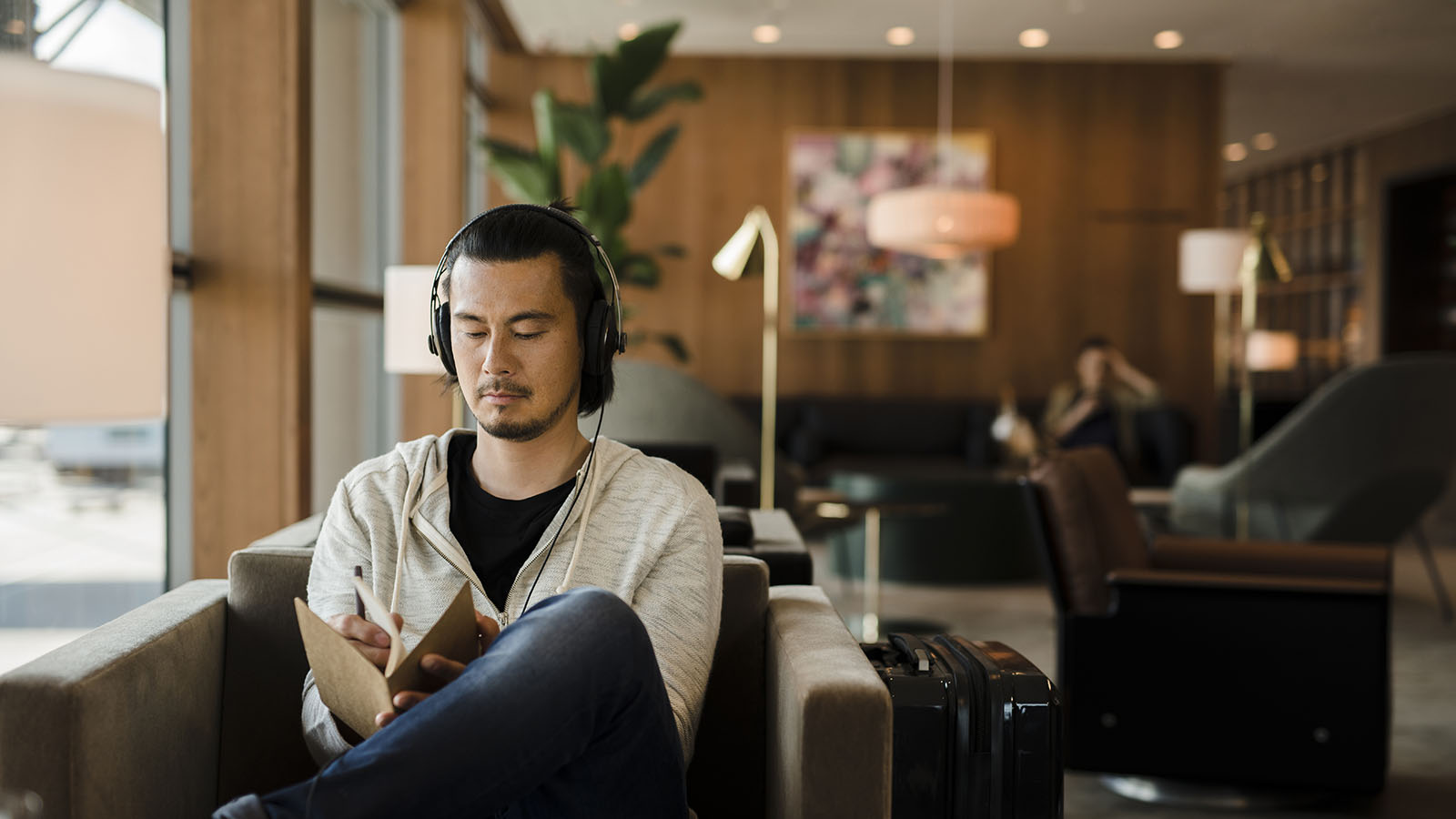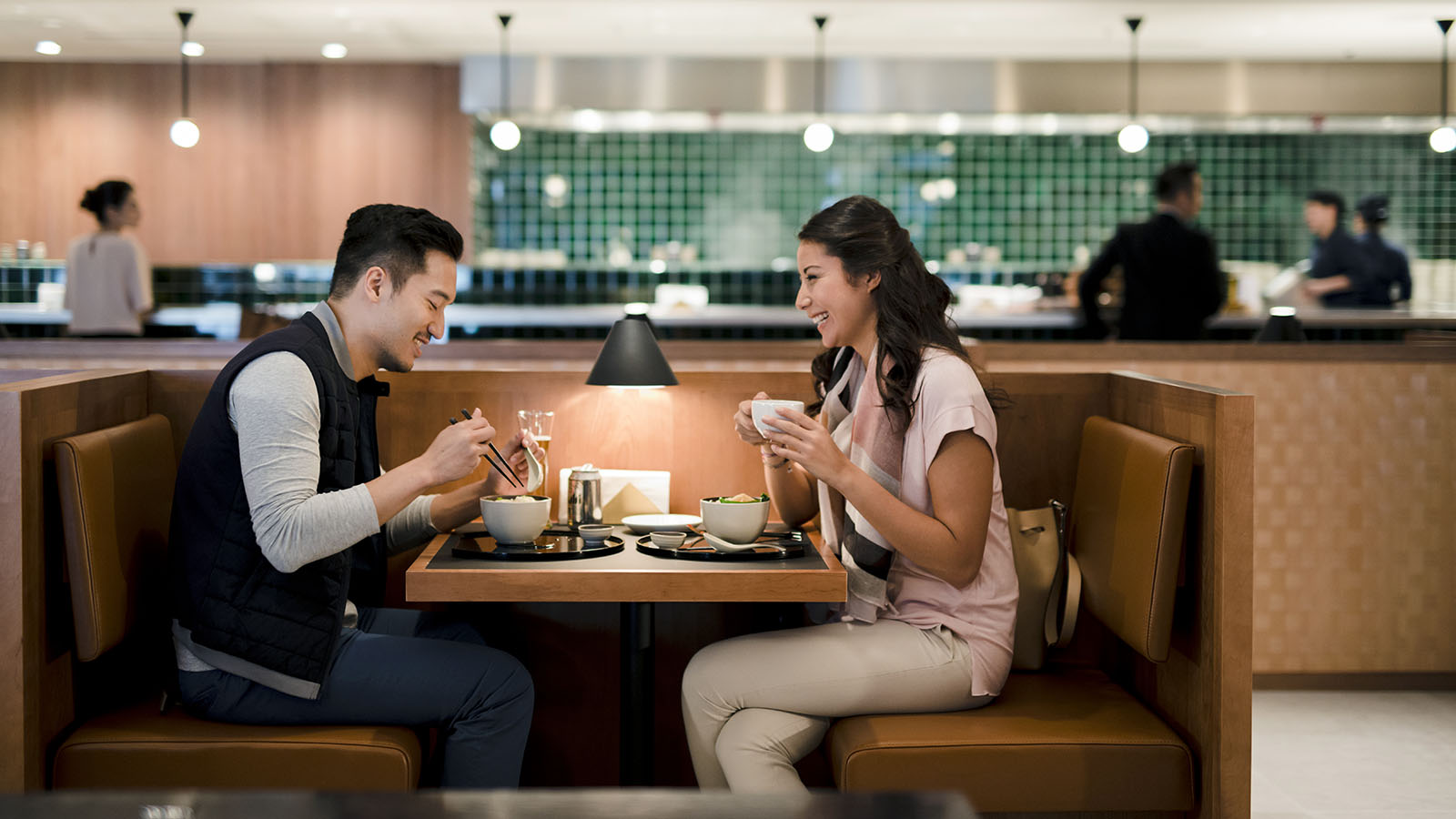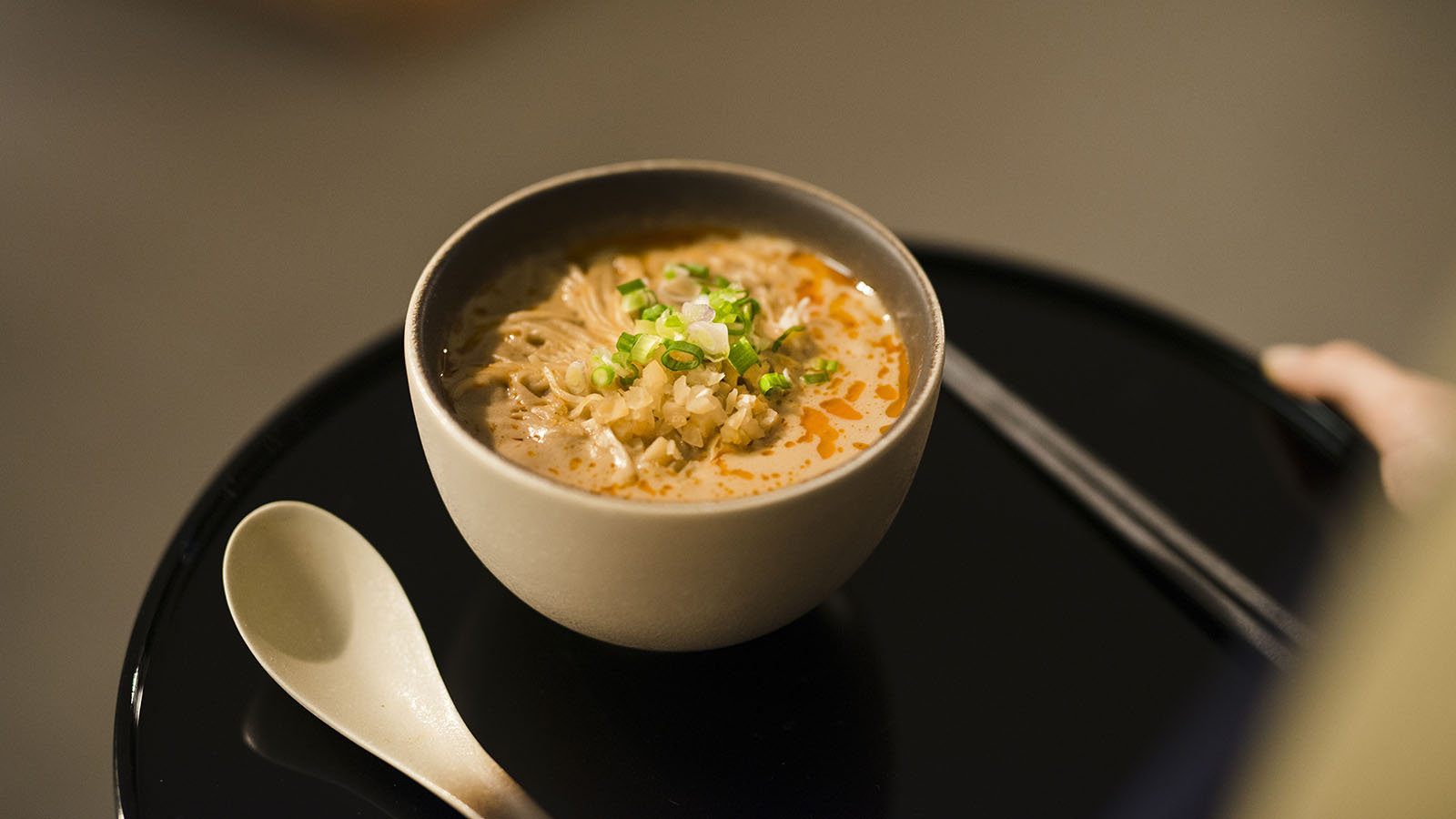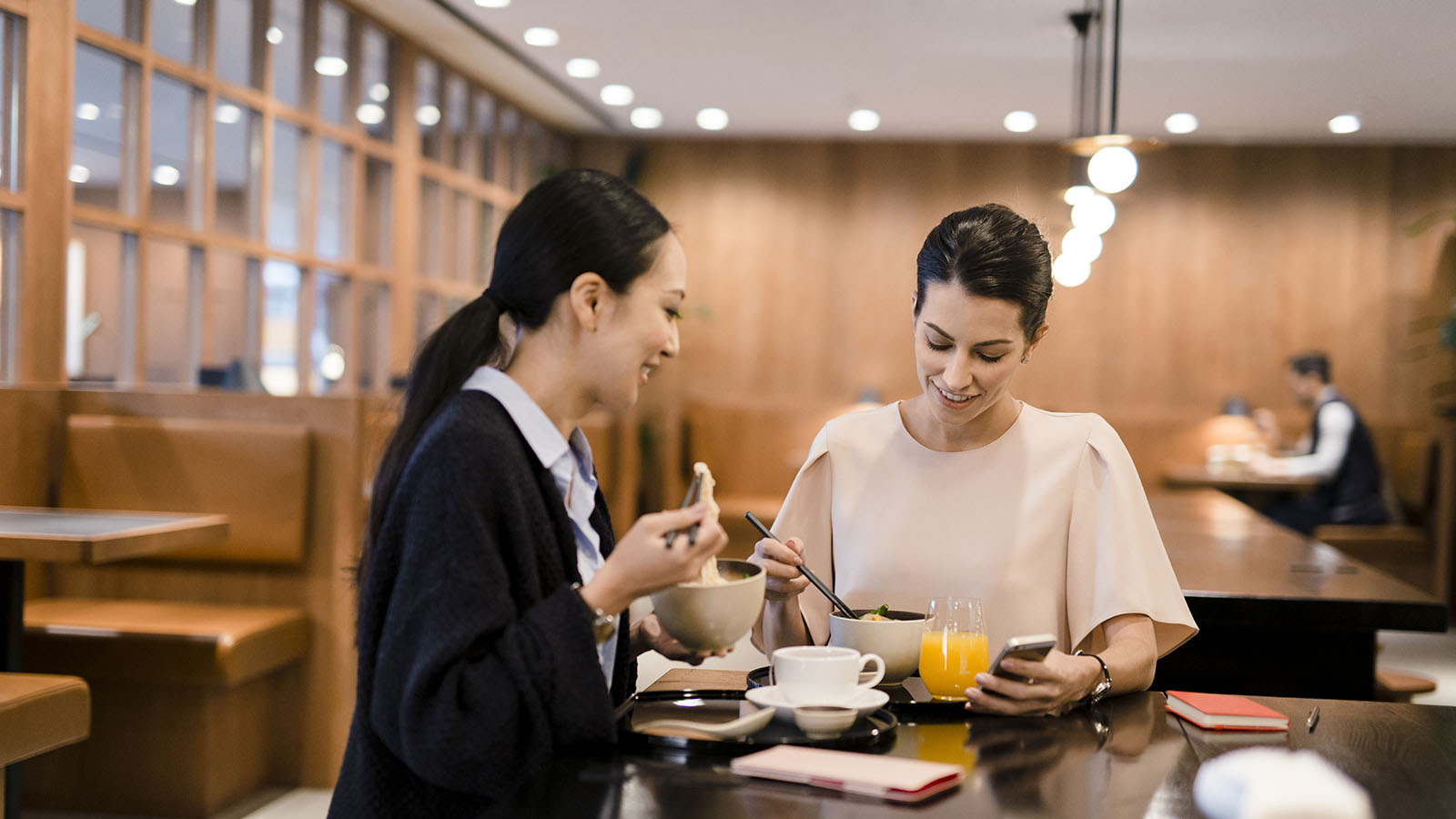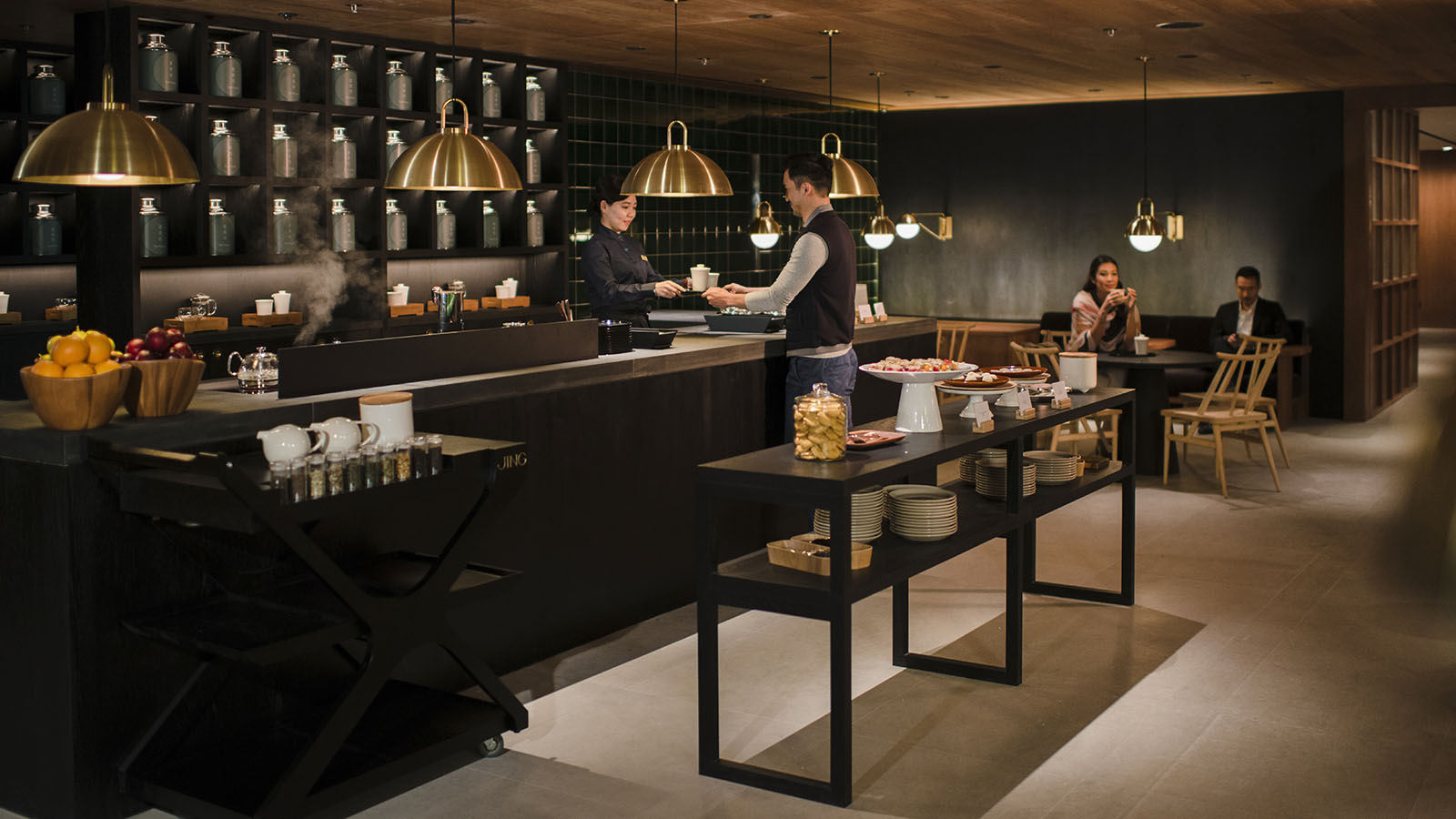 With the lounge divided into many distinct zones, you certainly won't be left wanting. Fill up at the Noodle Bar, stop by the Teahouse, or freshen up with a shower. Similar amenities are also found at Cathay Pacific's lounge in Vancouver. While the Vancouver lounge is another that's temporarily closed, we look forward to its return as flights ramp back up.
The Cathay Pacific experience flying to Vancouver
While the lounge experience may not be the norm, Cathay Pacific's aircraft are as travellers remember them. From Perth to Hong Kong and on to Vancouver, the Airbus A350-900 pulls up at your gate.
Along for the ride is the airline's very best Business Class. With the seats customised by Porsche Design, they're both comfortable and stylish. Settle back and enjoy a meal, or watch a movie on the high definition screen with noise-cancelling headphones. When it's time to doze, your seat becomes a bed. Night night!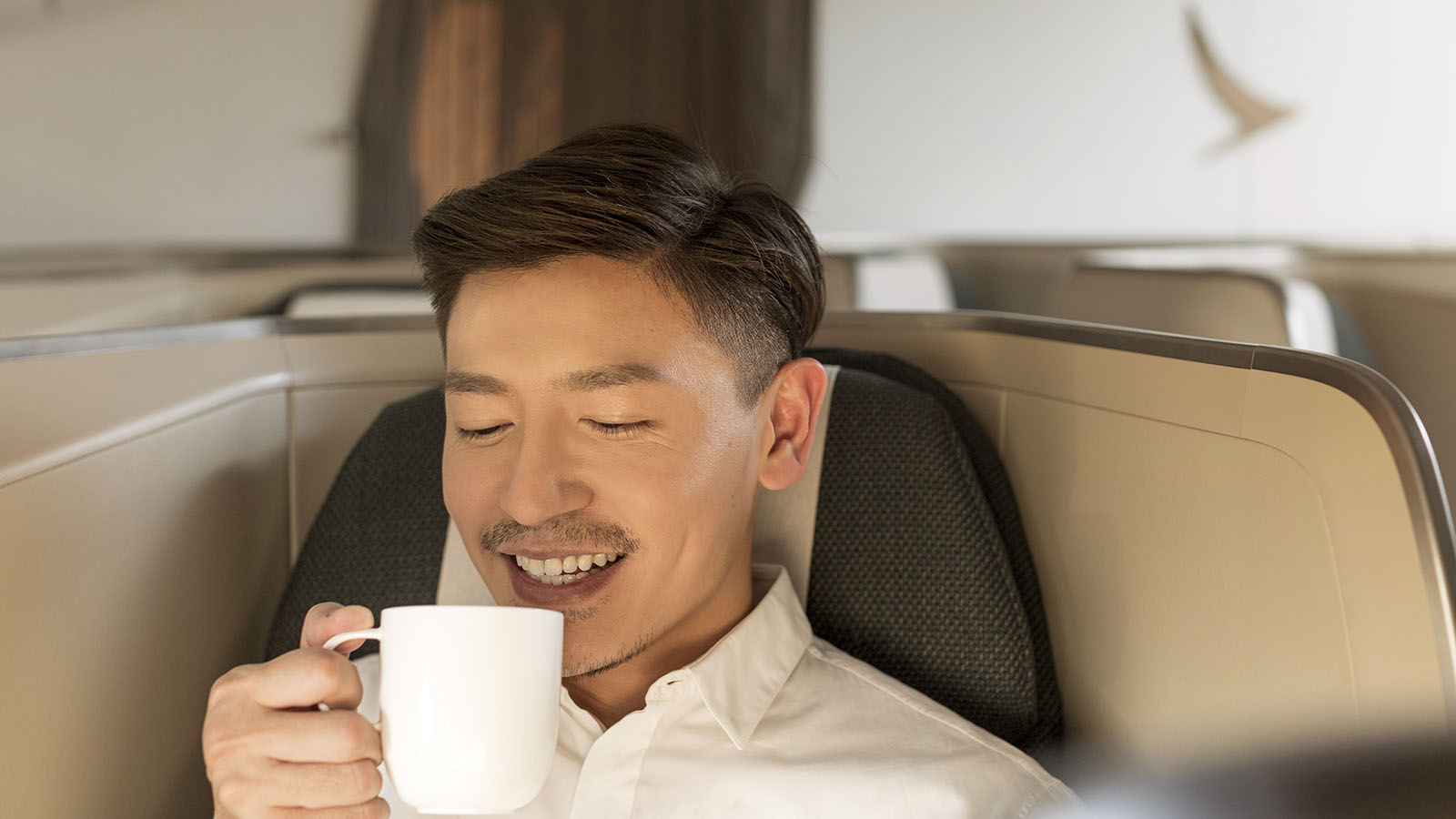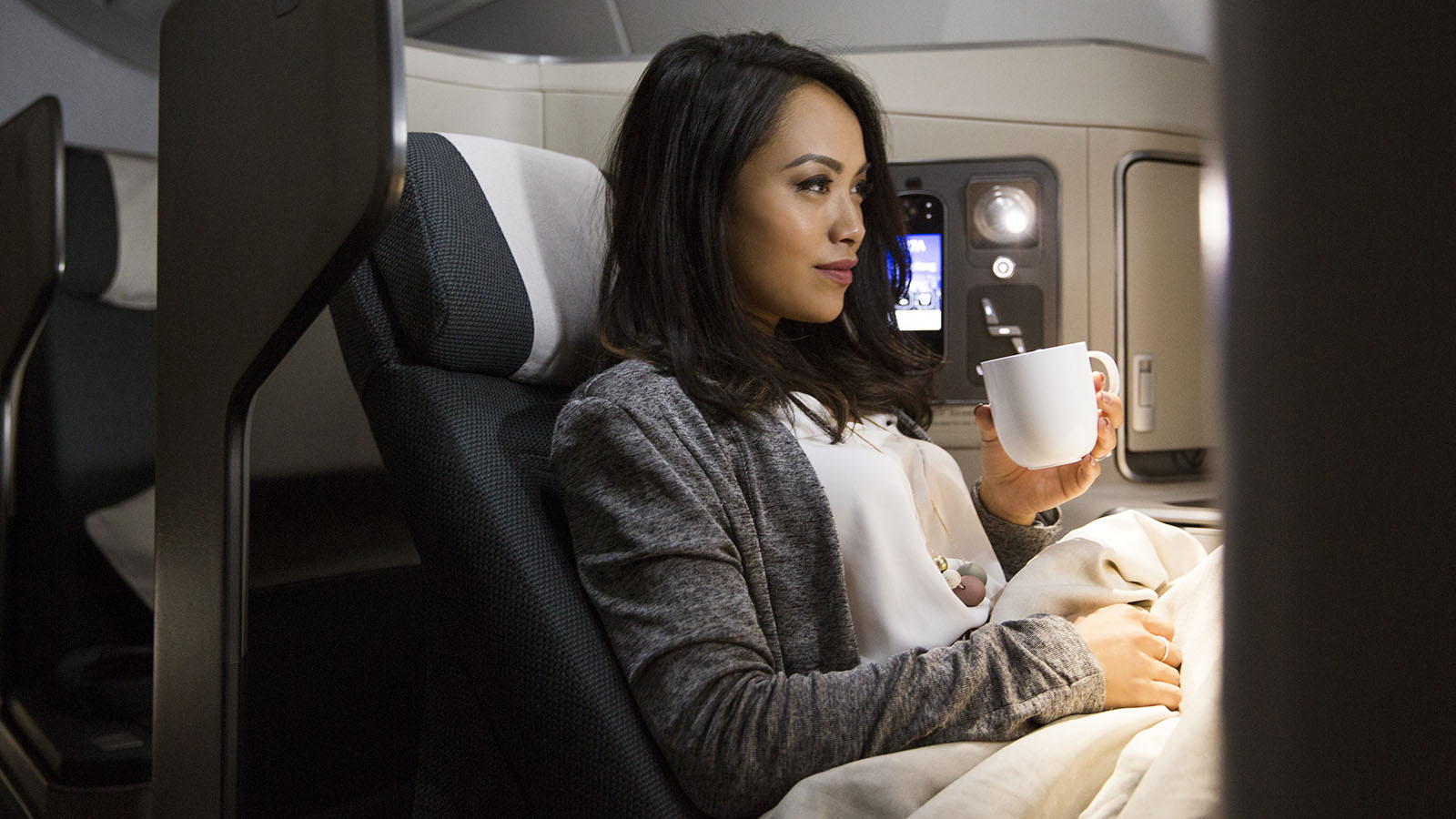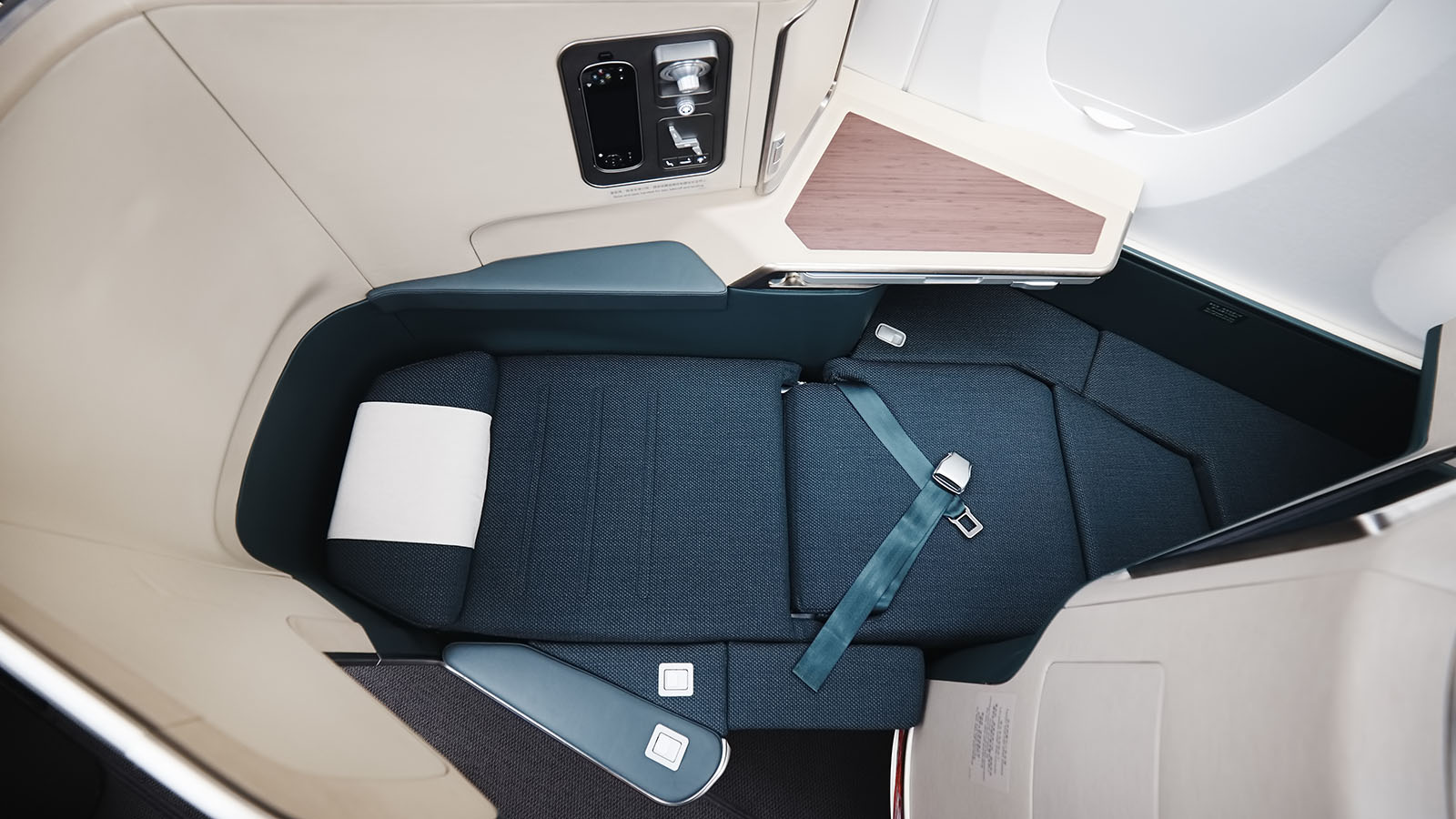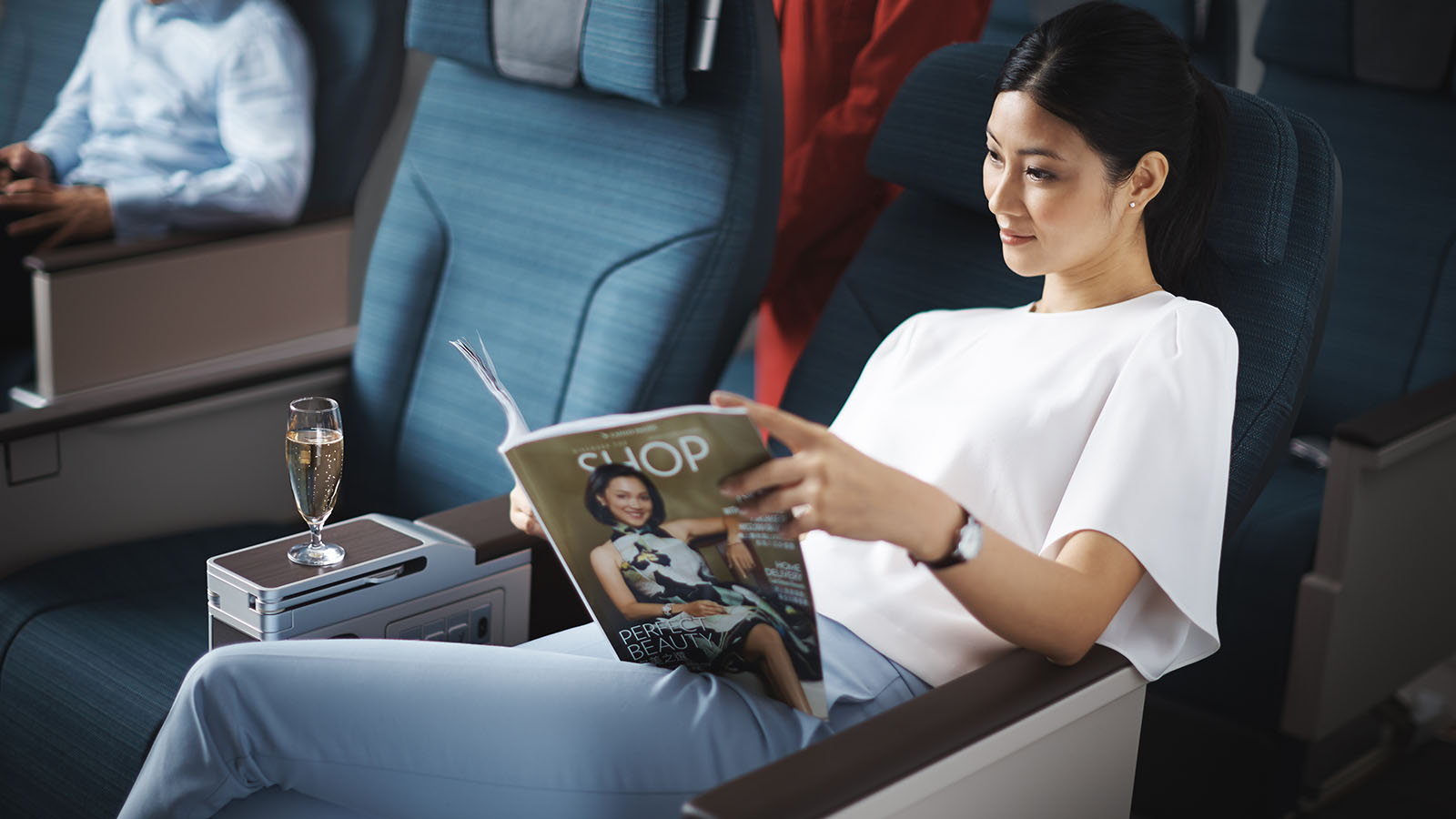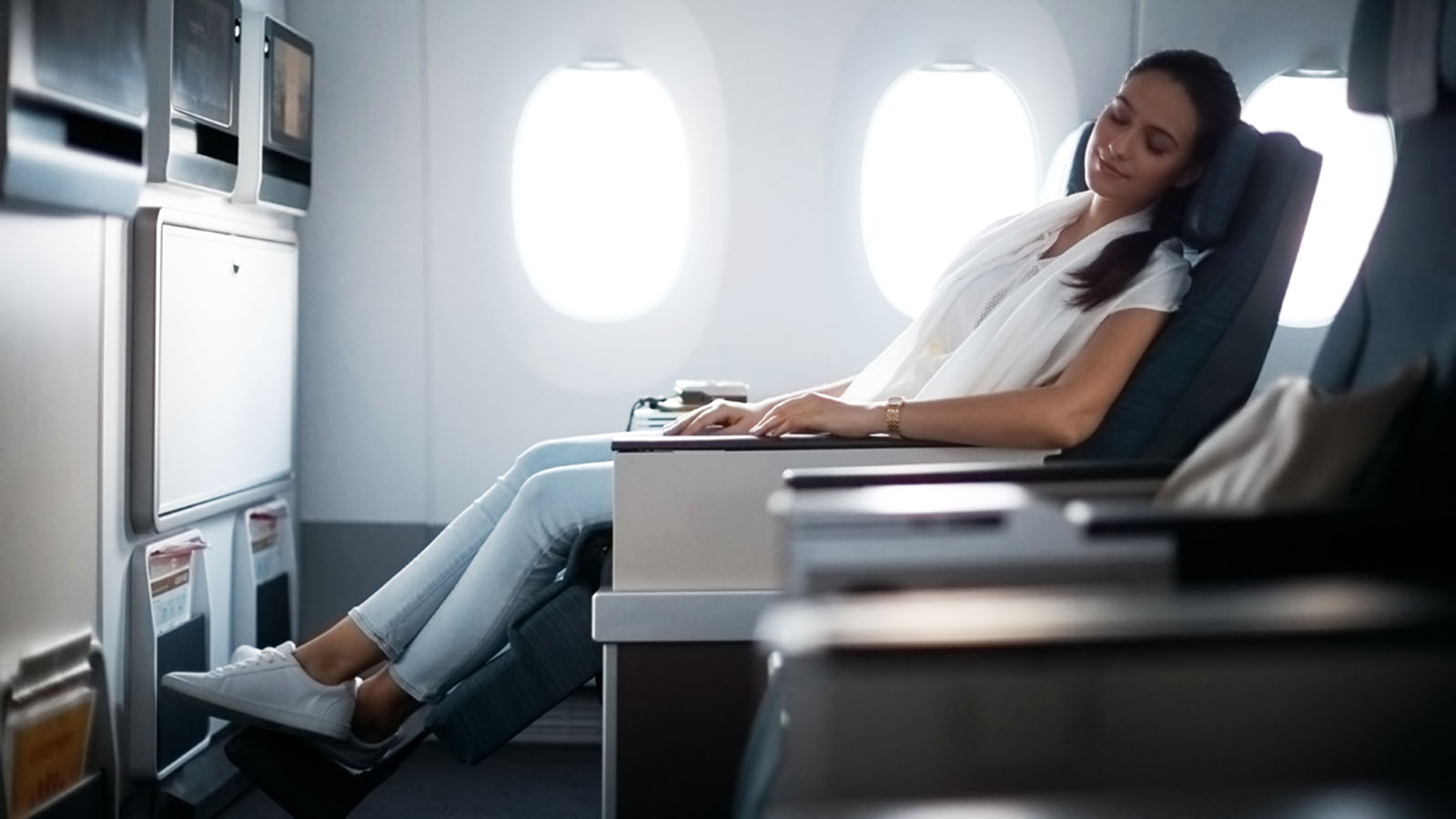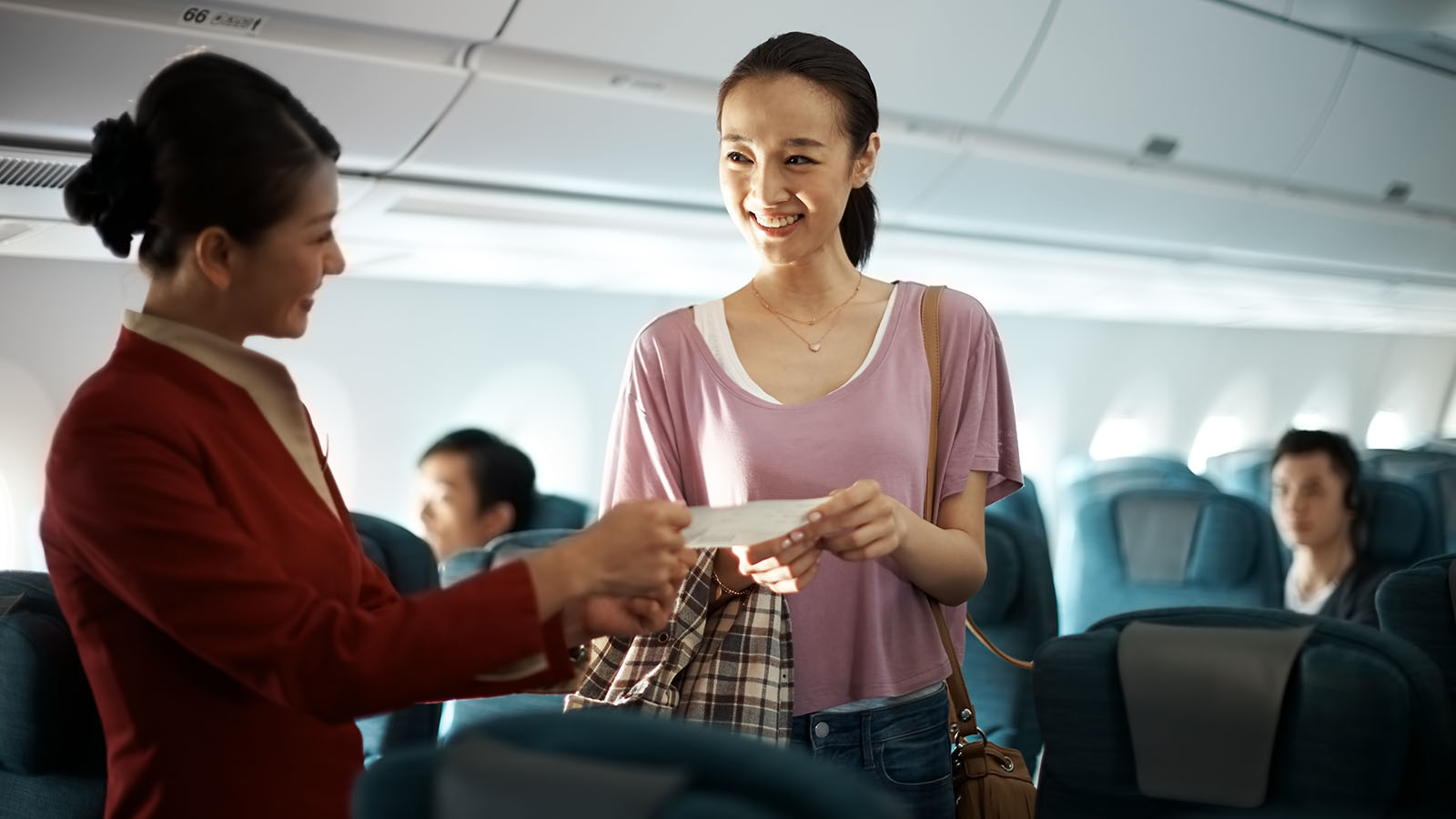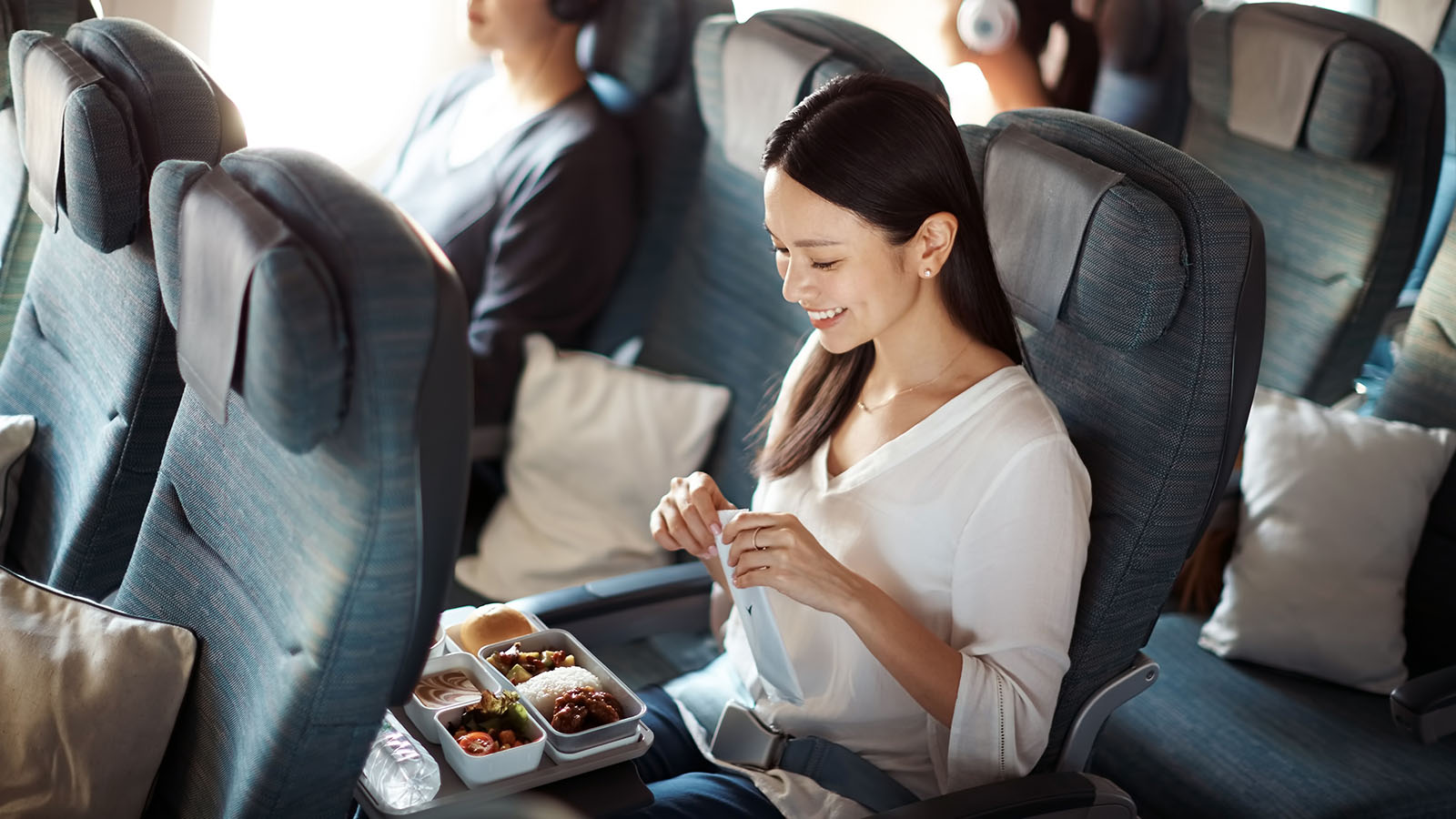 Premium Economy Class is available on both legs of the journey, too. With a leg rest plus a generous seat recline, getting some sleep isn't too tricky. As with Economy Class, it's an all-inclusive experience, so enjoy the ride.
Summing up
In years gone by, flying from Australia to Canada often required a stop in the United States. But with two airlines now offering direct flights, ditching the detour is the way to go. That's especially true in the era of COVID, where you'd need to 'enter' the USA before continuing to Canada. With all the extra paperwork – and the added hassle of clearing US immigration during the transit – non-stop flights get even more appealing.
However you get there, Vancouver is a great destination in its own right. The slopes of Whistler are also barely 90 minutes by car, with destinations across Canada reachable in a single connecting flight.
Enjoy!
What to expect when flying to Vancouver
was last modified:
December 3rd, 2021
by