Flybuys is striking up a partnership with global buy-now-pay-later (BNPL) shopping app Klarna, with 1,500 bonus Flybuys points on offer.
Plus, customers can earn the equivalent of 3 Flybuys points or 1.5 Velocity Points per dollar spent on Klarna repayments, on top of any additional points offered by the merchant and a rewards credit card – that's a chance to triple-stack your points potential!
What is Klarna?
Klarna is a Swedish shopping app that is most comparable to rival AfterPay – you can split your shopping purchases into four interest-free fortnightly payments. As long as you pay on time, there are no additional fees at all and you have better control over your cashflow.
It's important to note that Klarna does not perform a credit check when you sign-up or download the app, but one may be performed by its partner Illion at the time you start making purchases.
Ad – Scroll down to continue reading.Minimum spend, terms & conditions apply.
How do I earn points with Klarna Rewards Club?
Signup offer ends: 20 Oct 2021
Bag 1,500 Flybuys points when you join Klarna Rewards Club via this link by 20 October 2021 and make your first Klarna repayment – that's equal to 750 Velocity Points.
Afterwards, you'll be able to earn 1 Vibe point per A$1 spent on purchases (not late or other fees) through Klarna. Each Vibe Point is worth 3 Flybuys points when transferred, or 1.5 Velocity Points if further converted.
For example, if you spend $667 on purchases over a few months, you'll have 667 Vibe Points once everything is paid off. This can be transferred to 2,000 Flybuys points; equivalent to $10 off at Coles or 1,000 Velocity Points.

Flybuys-Klarna transfer thresholds
You'll need to earn a minimum number of Vibe points before you can exchange them for Flybuys points:
First 4 transfers: Minimum 250 Vibe points to 750 Flybuys points
Next 4 transfers: Minimum 500 Vibe points to 1,500 Flybuys points
All transfers thereafter: Minimum 750 Vibe points to 2,250 Flybuys points
Unfortunately, this does mean it becomes harder to earn Flybuys points from Klarna as you progressively transfer points over, as the spending thresholds increase after your first four and subsequent four transfers.
How do I maximise earning points with Klarna?
If you shop with a retailer that accepts Klarna as payment and also offers additional rewards points on top, you could potentially triple-stack your earnings if you pay with a rewards credit card. (At this stage, Klarna Australia accepts Mastercard and Visa for repayments, but not American Express or prepaid cards.)
Take Luxury Escapes, for example, which offers 1 Qantas Points per A$1 spent. Say you buy a holiday package for $2,000, splitting the repayments on Klarna and paying with your NAB Qantas Rewards Signature Visa card. At our current points valuations, you could earn:
2,000 Qantas Points from Luxury Escapes, worth ~$36.00
2,000 Qantas Points from your NAB credit card, worth ~$36.00
3,000 Velocity Points from Klarna repayments, worth ~$54.00, if you transferred the 2,000 Vibe points to 6,000 Flybuys points and then converted that to Velocity Frequent Flyer
That's more than $130 worth of points value from a $2,000 purchase, which is a pretty decent bonus.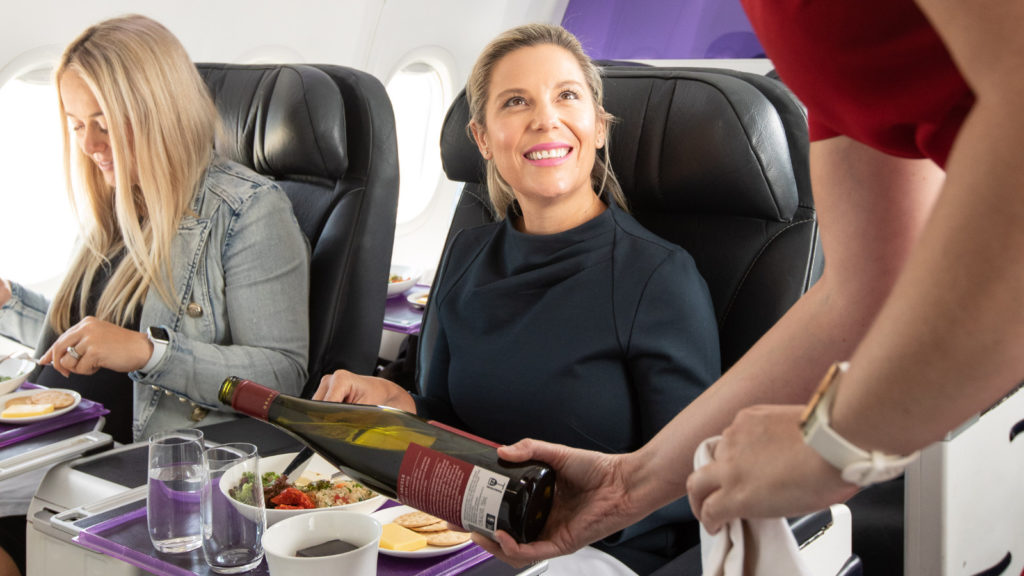 Summing up
Klarna's partnership with Flybuys is a great initiative that can lead to bigger rewards for those prepared to play the game. Because Flybuys is also a partner with Velocity Frequent Flyer, this tie-up really expands earning options when shopping at certain retailers.
Rival AfterPay previously had a trial partnership with Qantas Frequent Flyer, but this has since ended. This leaves Klarna in a pole position to secure savvy shoppers looking to boost their points balances.
Remember, try to focus on shops that also offer additional points, such as through Qantas Shopping or the Velocity e-Store, to triple-dip on earning points when you also pay with a rewards credit card.
BNPL platforms aren't for everyone though, particularly those who are concerned about the effects of an additional credit check on home loans or when taking out further credit card offers in the future. Be sure to consider that impact.
How to earn Flybuys points with Klarna
was last modified:
March 31st, 2022
by