Have you ever had your own room on a plane? Think a plush leather armchair, a standalone full-sized bed, plus enough space to do yoga. Oh, and did I mention the chef-prepared meals, bottomless Champagne and access to one of the world's most exclusive lounges with your ticket?
Singapore Airlines' phenomenal First Class Suites isn't just First Class. In fact, the ultra-luxe Suites are a step above the First Class experience altogether. I jet from Singapore to Melbourne on the A380 in what can only be described as the most lavish seven hours I've ever spent in the air.
And did you know you can fly Singapore Airlines First Class Suites for cheap? The flight, plus a luxe sojourn in the incredible The Private Room lounge in Singapore, cost me 155,000 KrisFlyer miles and a mere $99. That's less than the cost of the bottle of Japanese whisky I savour in the lounge!
Here's how I have the most luxurious experience in the sky, all thanks to the power of points. And I'll even let you in on all the tricks to experience Singapore Airlines Suites for yourself.
Stepping into The Private Room, Changi Airport
Sure, there are some exceptional airport lounges around the world. And usually, climbing the status ladder will grant you entry. But that's not the case with this lounge.
Singapore Airlines' The Private Room is a class above its already highly esteemed SilverKris First Class Lounge in Changi Airport. No level of status will get you in, and you can't even bring a guest if they're travelling in a different class.
So how exactly do you gain entry into one of the world's most exclusive lounges? With a Singapore Airlines First Class ticket, of course!
Stepping into The Private Room, I can tell this place is exclusive. I feel the ambience shift into relaxed quiet as I make my way down the short-curved hallway that separates it from the First Lounge. It's less of a comfy rest stop between flights and more of a haven of quiet and relaxation.
I begin by ordering the Dim Sum Delights and the peanut butter red velvet cake for dessert. A glass from a $400 or so Taittinger Comtes de Champagne is also on offer – who am I to say no to that?
After my light meal, it's time to check out the largest shower in Changi Airport. I can honestly say that this is one of the best showers I've had… anywhere. Even better than the onboard shower in Emirates First Class. The heat, water pressure and amenities are simply perfect, preparing me for the lounge feature I'm most excited about – the nap room.
Yep, as long as the rooms are free, you're afforded a two-hour stay in these literal private rooms. I've been looking forward to this nap all day, so I specifically request a bed when booking at the front desk. In Changi, it's already pretty easy to forget you're in an airport due to its size and the abundance of shopping and entertainment options. But in this room, it's inevitable. With a zero-gravity TEMPUR mattress and almost complete darkness, I have a genuinely restful nap for nearly the full two hours.
Before long, naptime is over and I head back to the main part of the lounge and set up a workstation in one of the sectioned-off seating areas. I've got time for one more cheeky drink while I work – the Hakushu Distillers Reserve Japanese whisky. The drink is smooth, classy and something I'd never order anywhere else. A perfect summation of my time in The Private Room.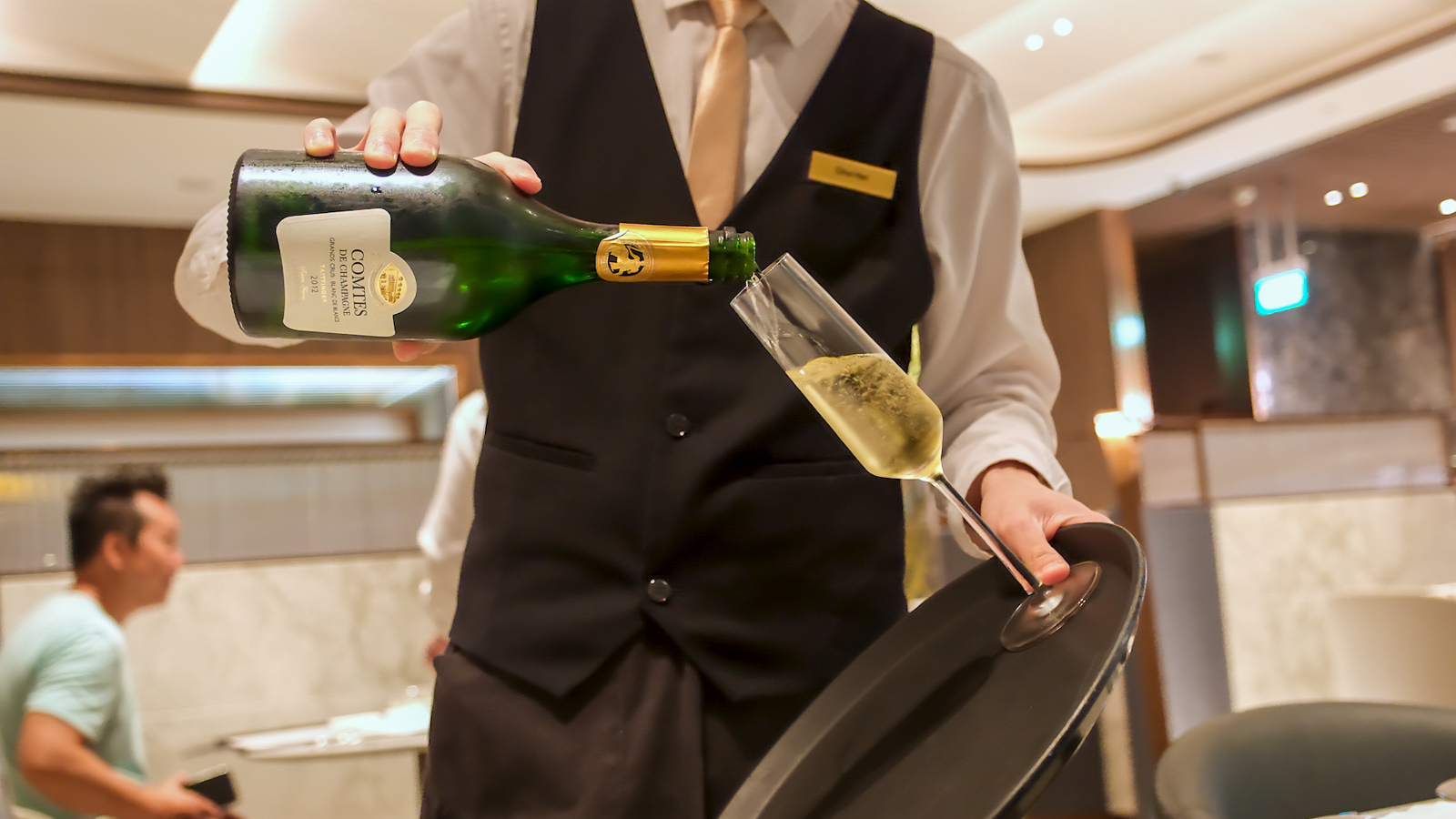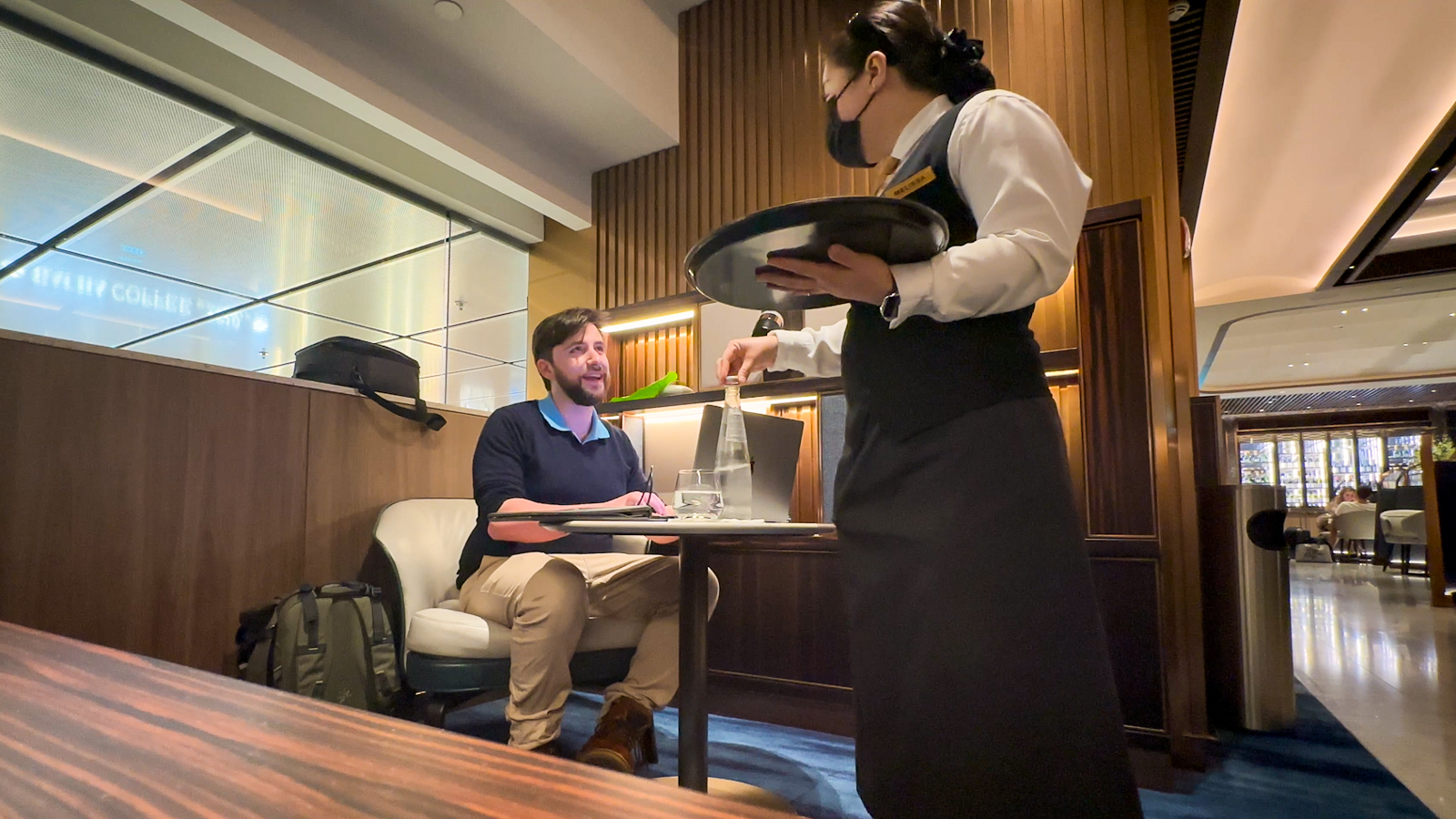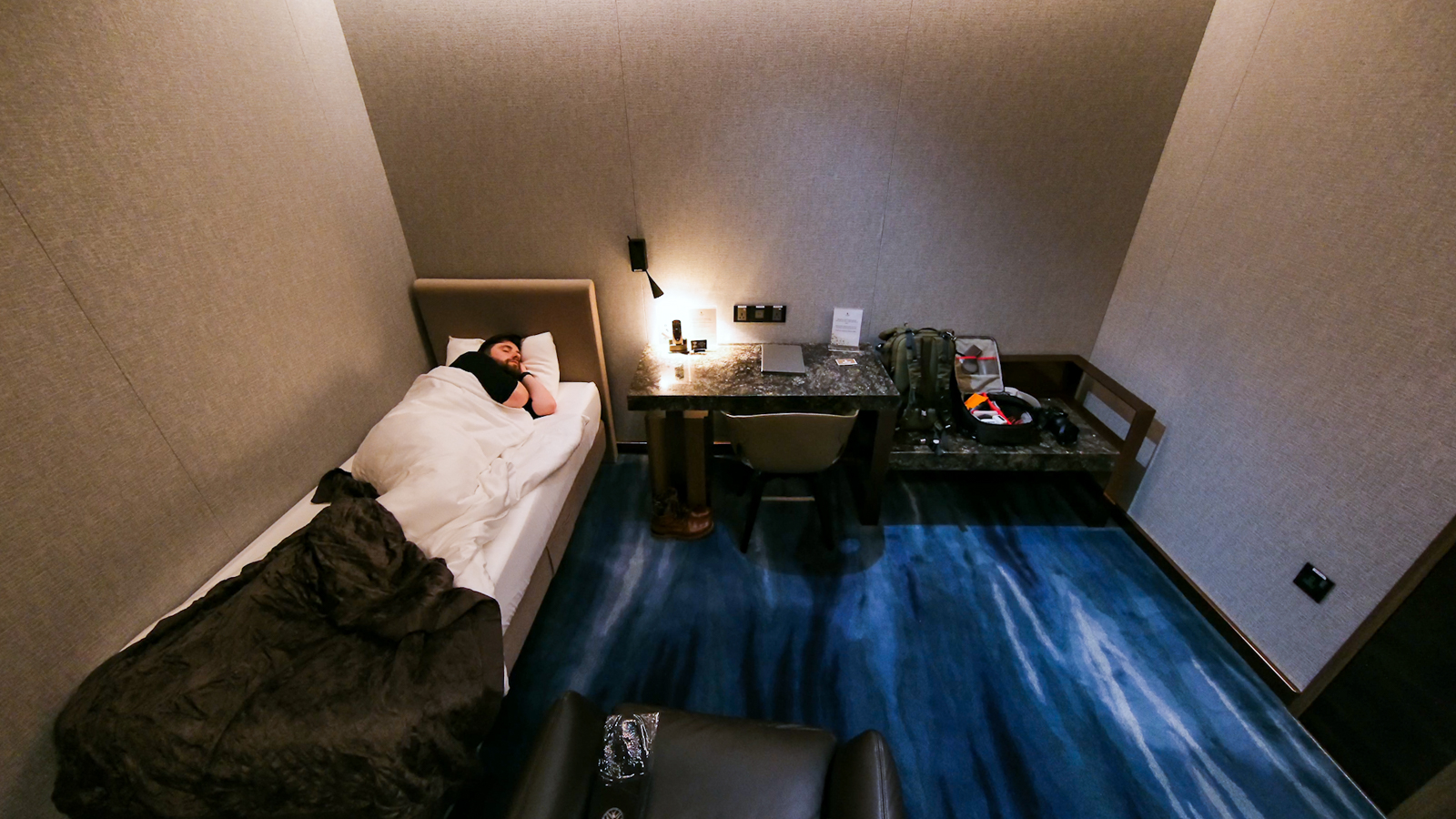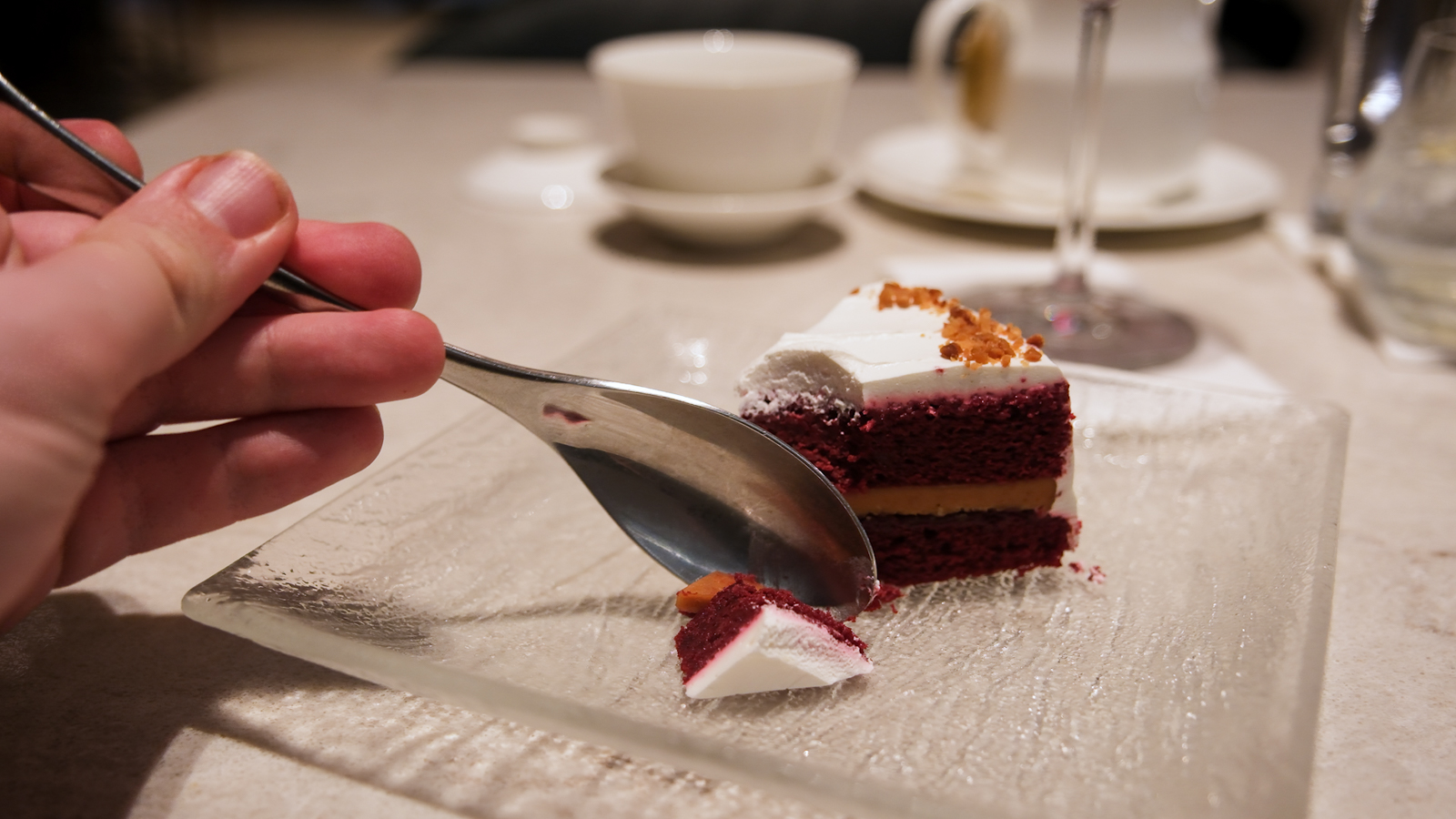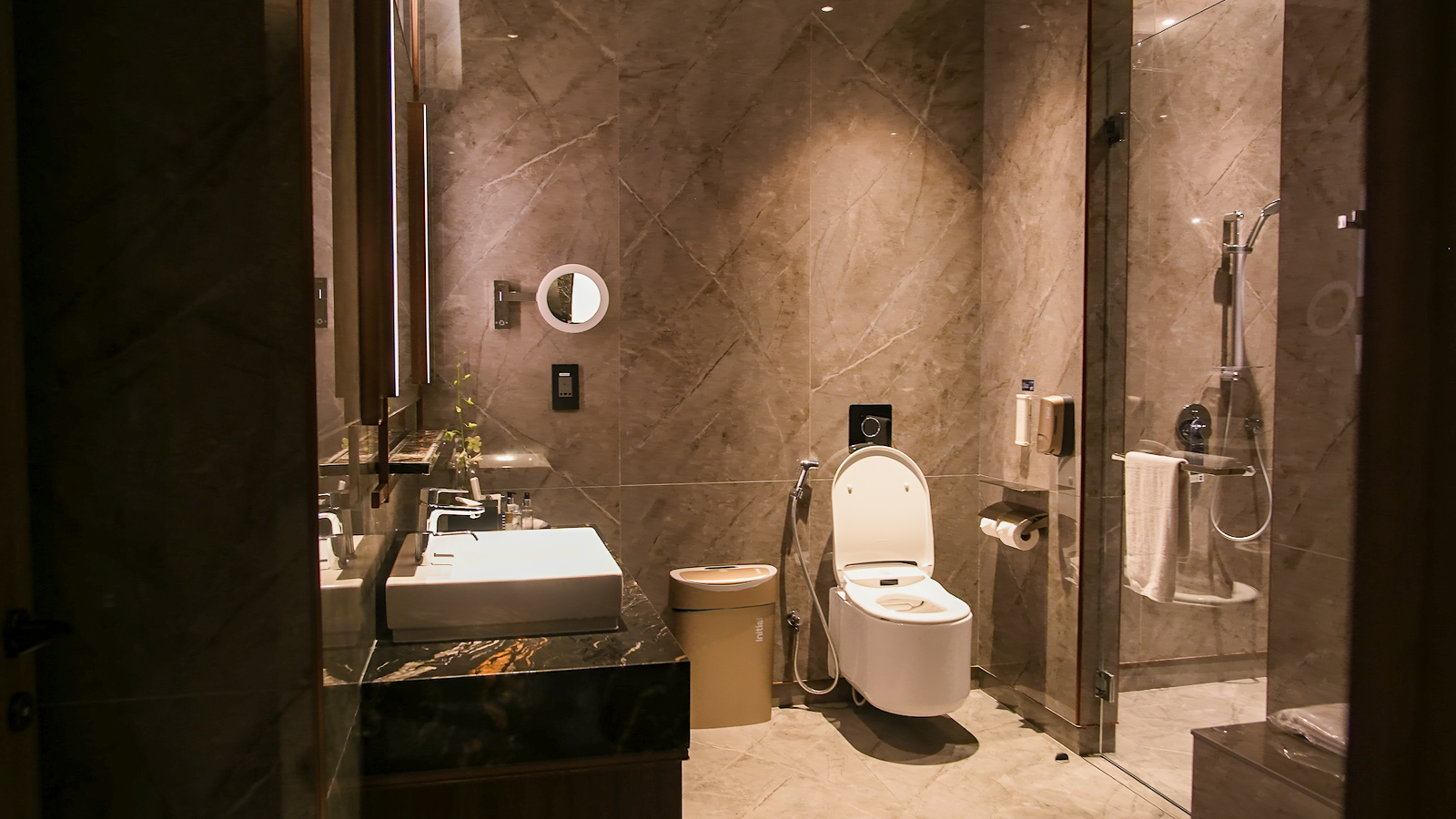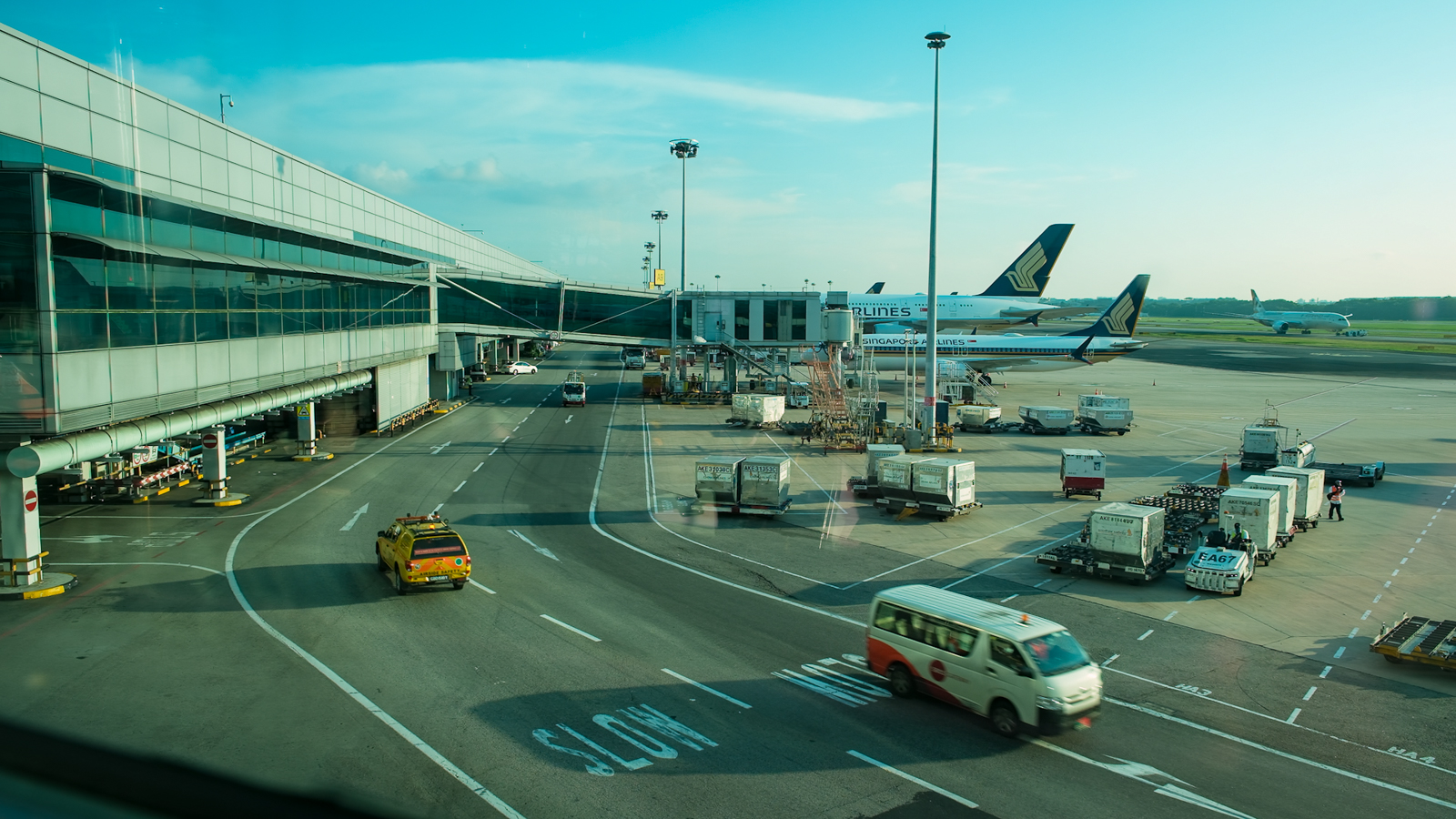 Ad – Scroll down to continue reading.Minimum spend, terms & conditions apply.
Singapore Airlines Suites: a lavish seven hours in the sky
Boarding the A380, I'm led upstairs to my seat in 2A. Calling this a seat is selling it a little short, though. With a footprint of about a family-sized dining table, this barely feels like a plane at this point. I'm in a small lounge room.
I settle into the full-grain leather upholstered armchair and survey the space. I've got a set of Bang & Olufsen noise-cancelling headphones waiting for me. A small amenity kit and Singapore Airlines First Class pyjamas are perched atop the leather-padded compartments. The patterned sliding door provides an element of privacy, and I've got a button to control the window blind so I don't even need to get up. One thing I notice immediately is how super soft the hand-tufted carpet is. I make a mental note to rub my feet on it later.
As for the seat itself, it feels luxurious – like I'm a businessman with lots of important sitting to do. It's wide, so I happily sit as wide as possible. Man spread. Legs crossed. Off to the side. The world of sitting is my oyster.
I eagerly accept a glass of Champagne before take-off. Once we're in the air, I'm barraged with offers of food, a glass of a different kind of Champagne, and general enquiries about my wellbeing. It's a little overwhelming at first, but I quickly come to enjoy being waited on hand and foot. And by the way, I try all three types of Champagne. All about as tasty as each other. All very expensive.
Despite being midnight when my flight departs, I can't pass up a midnight snack after hearing so much about the dining experience onboard Singapore Airlines. Let's be honest – the mouthwatering menu lives up to its hype, so my 'snack' quickly becomes an entire meal.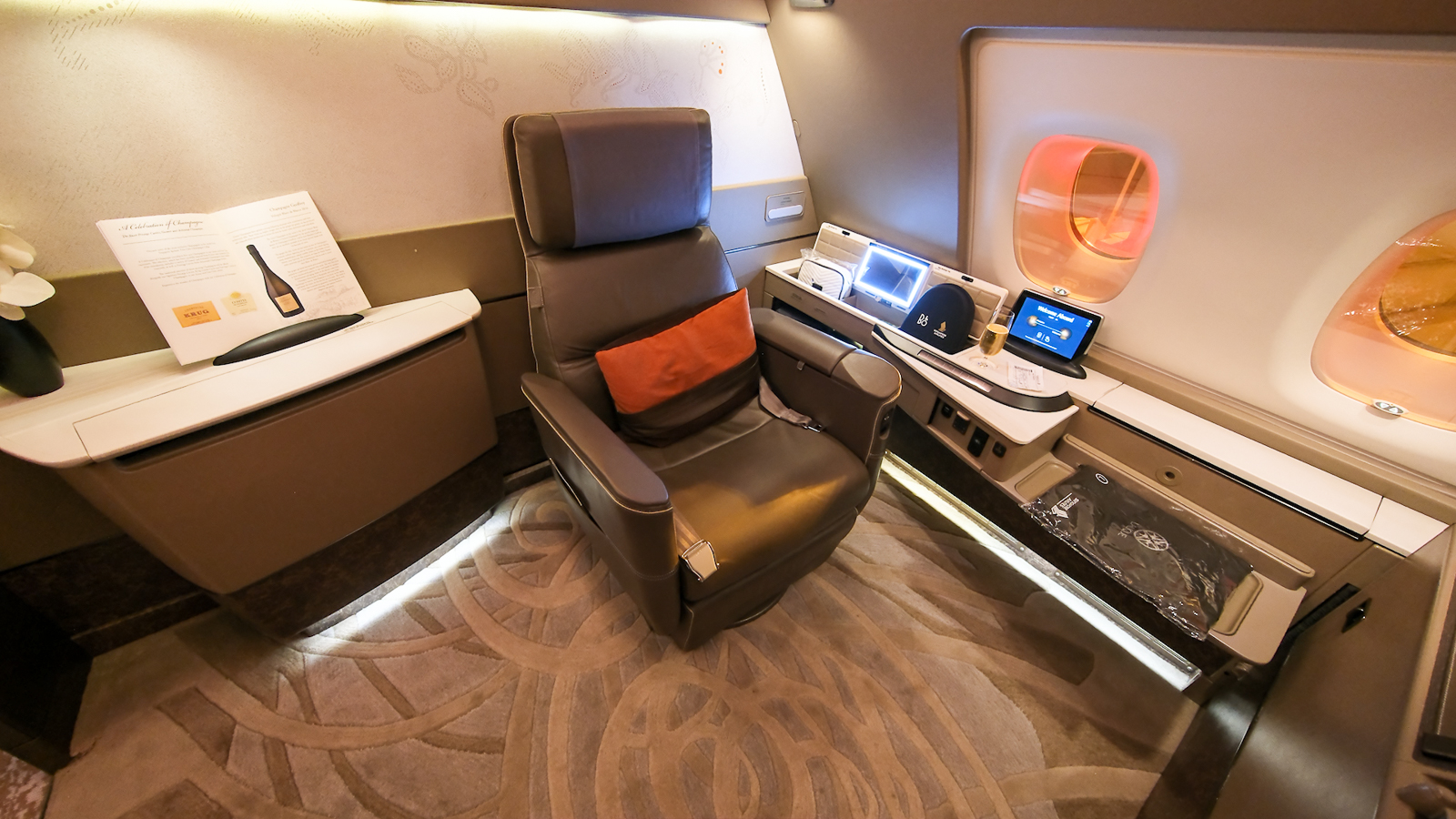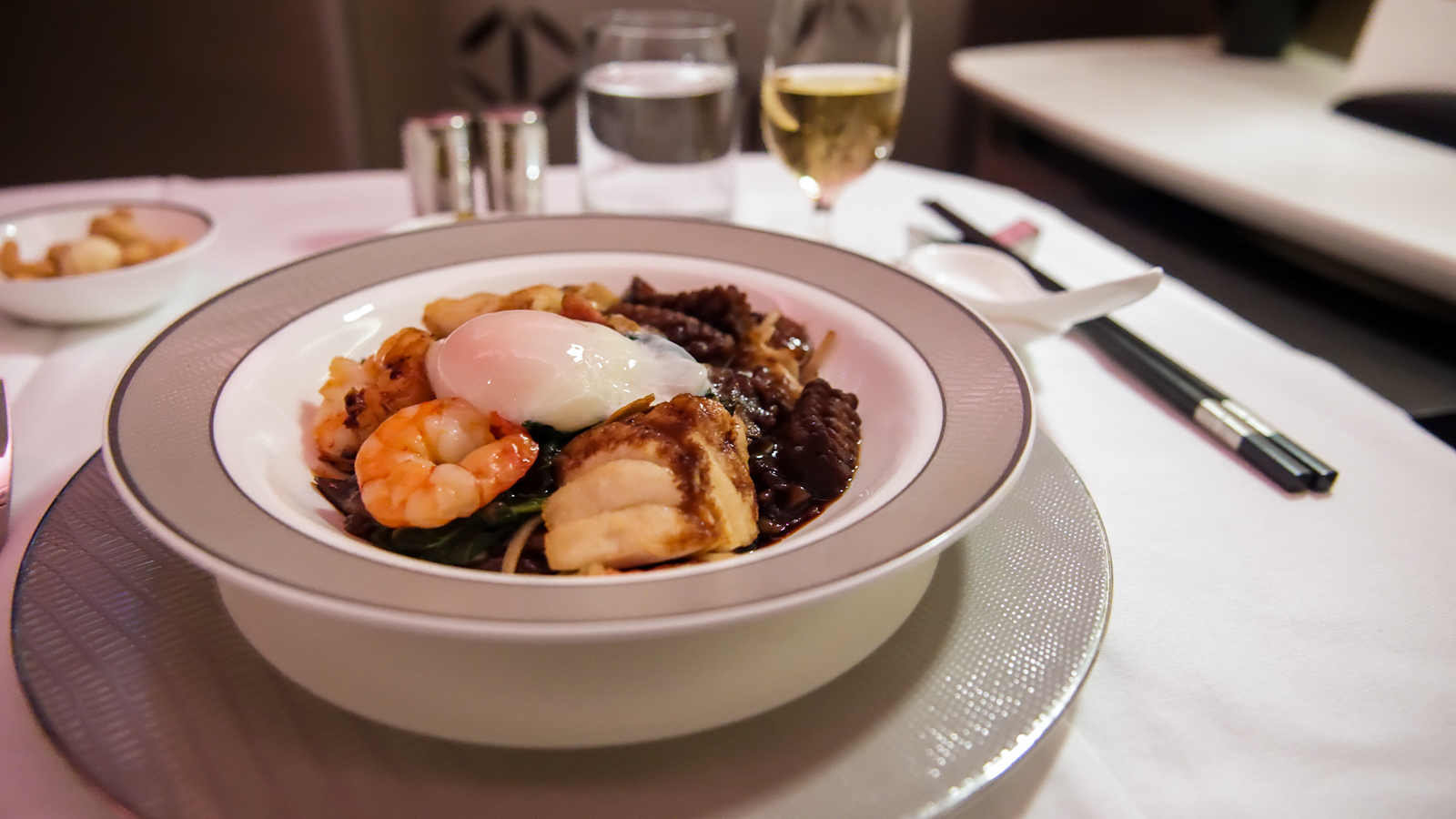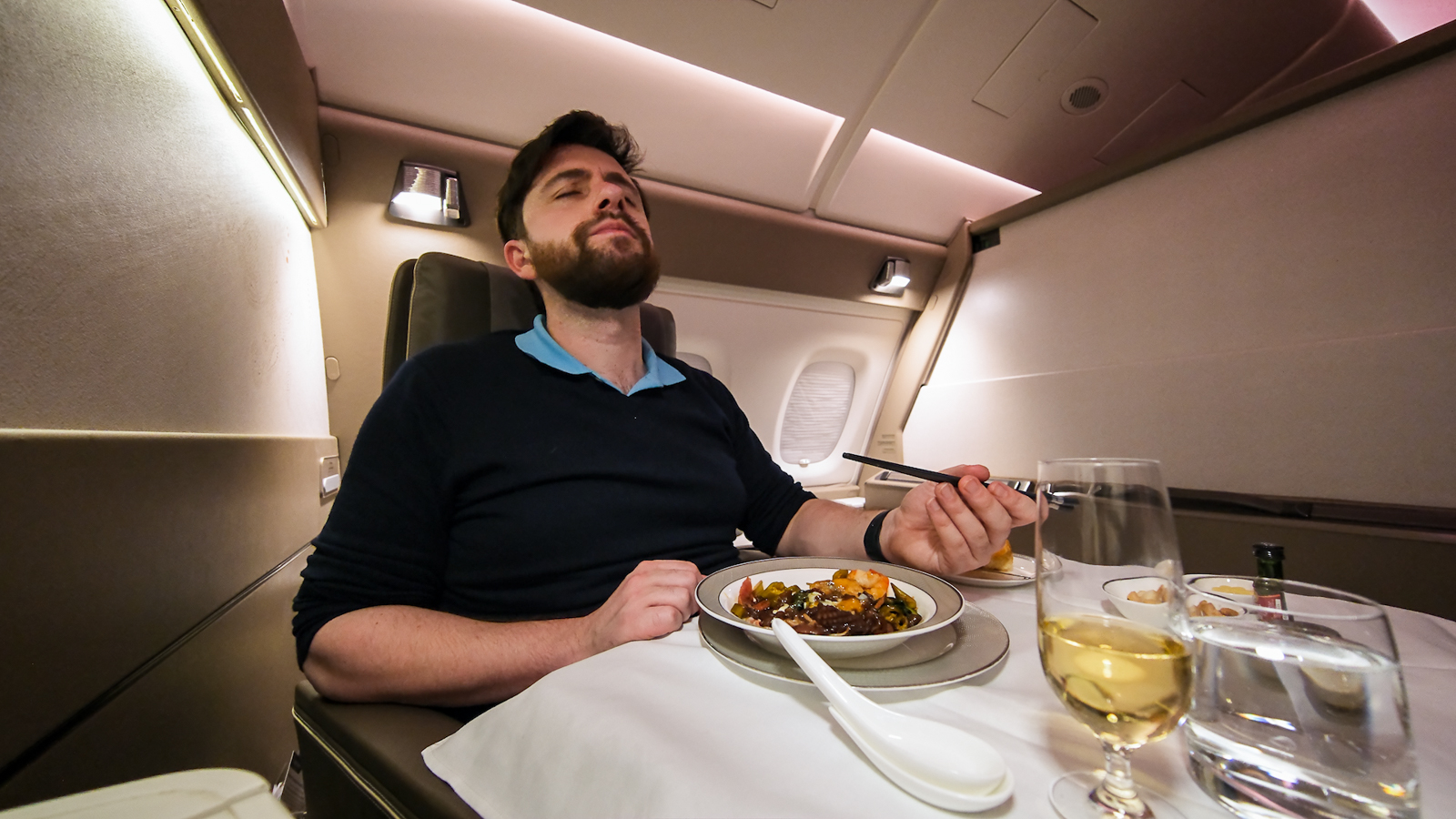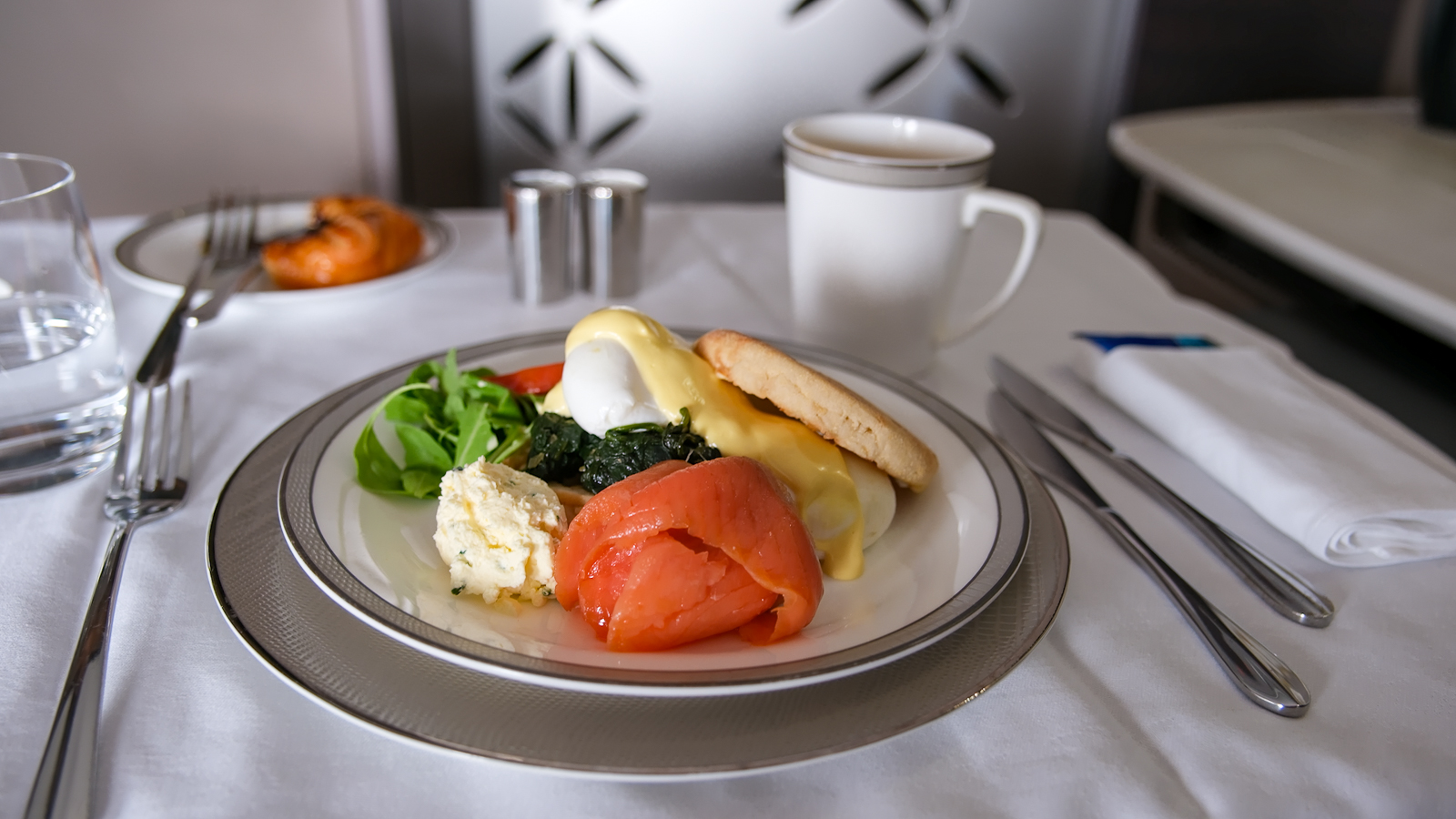 When it comes time for me to pass out after the long day I've had in Singapore, I've got a whole separate bed to do so. A seat and a bed? On a plane?! What a wild concept. I'm flying solo, but if you're travelling with a partner in an adjacent suite, you can even convert both beds into a double. Turns out, our very own Point Hacks CEO, Michael, took advantage of the couples' suite very recently! If you'd like to know more about how it works, I chat with him about it in the video above.
I take a moment to appreciate the bed. The mattress is firm, but the tucked-in sheets and plump pillows make it the best bed you can find on a commercial flight. I'm 5'10", and the size of this bed easily accommodates me. As I doze off, I think 'yeah, this is bloody comfortable'. Then before I know it, I'm passed out holding the little Singapore Airlines bear that calls my suite home.
My favourite part of my snooze? Waking up. Sliding onto the edge of the bed and putting my bare feet down on the soft carpet might be a weird thing to get excited about on a normal day. But this moment stands out for me. You just don't get to experience this sort of sleep on a plane very often – if ever.
I finish the flight doing yoga – yep, there's enough space for that – and sitting in my seat, gazing out the window with a black coffee in hand.
Overwhelming service, boundless space, and fantastic food – all capped off with a real sleep in a real bed. I didn't think it was possible to experience anything better than 'regular' First Class. But Singapore Airlines Suites has redefined luxury for me. This is one flight I'll remember for a long time.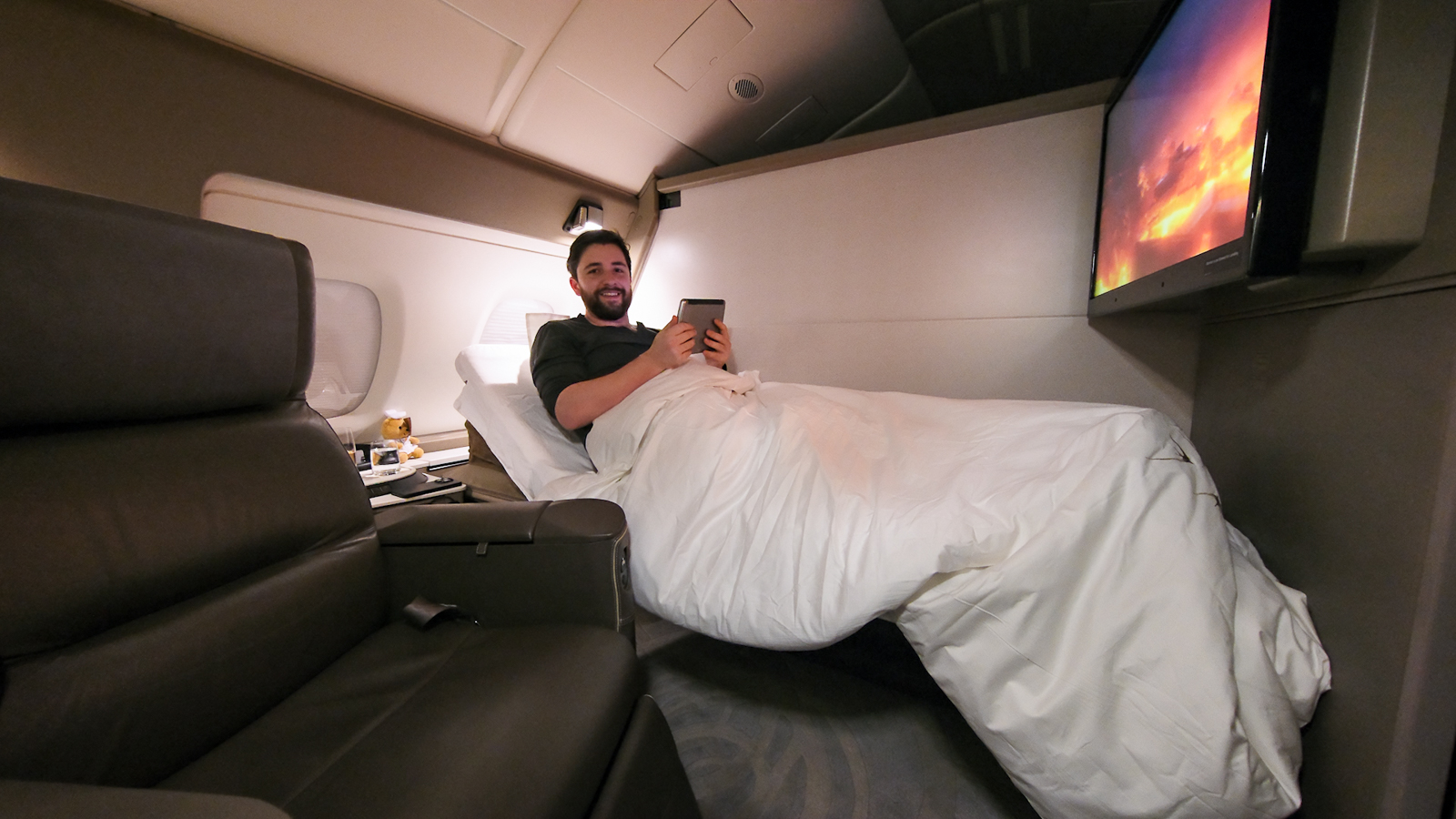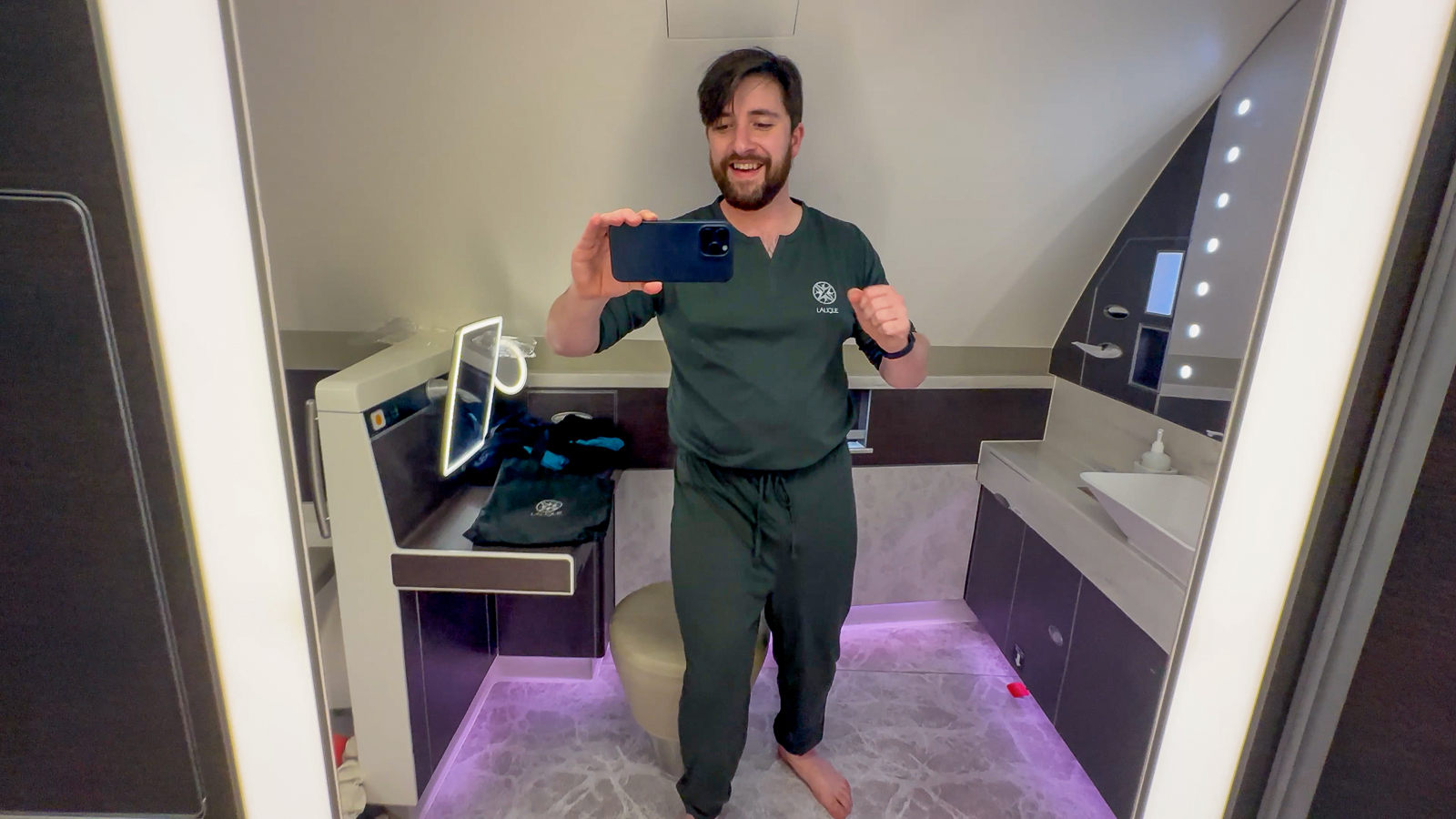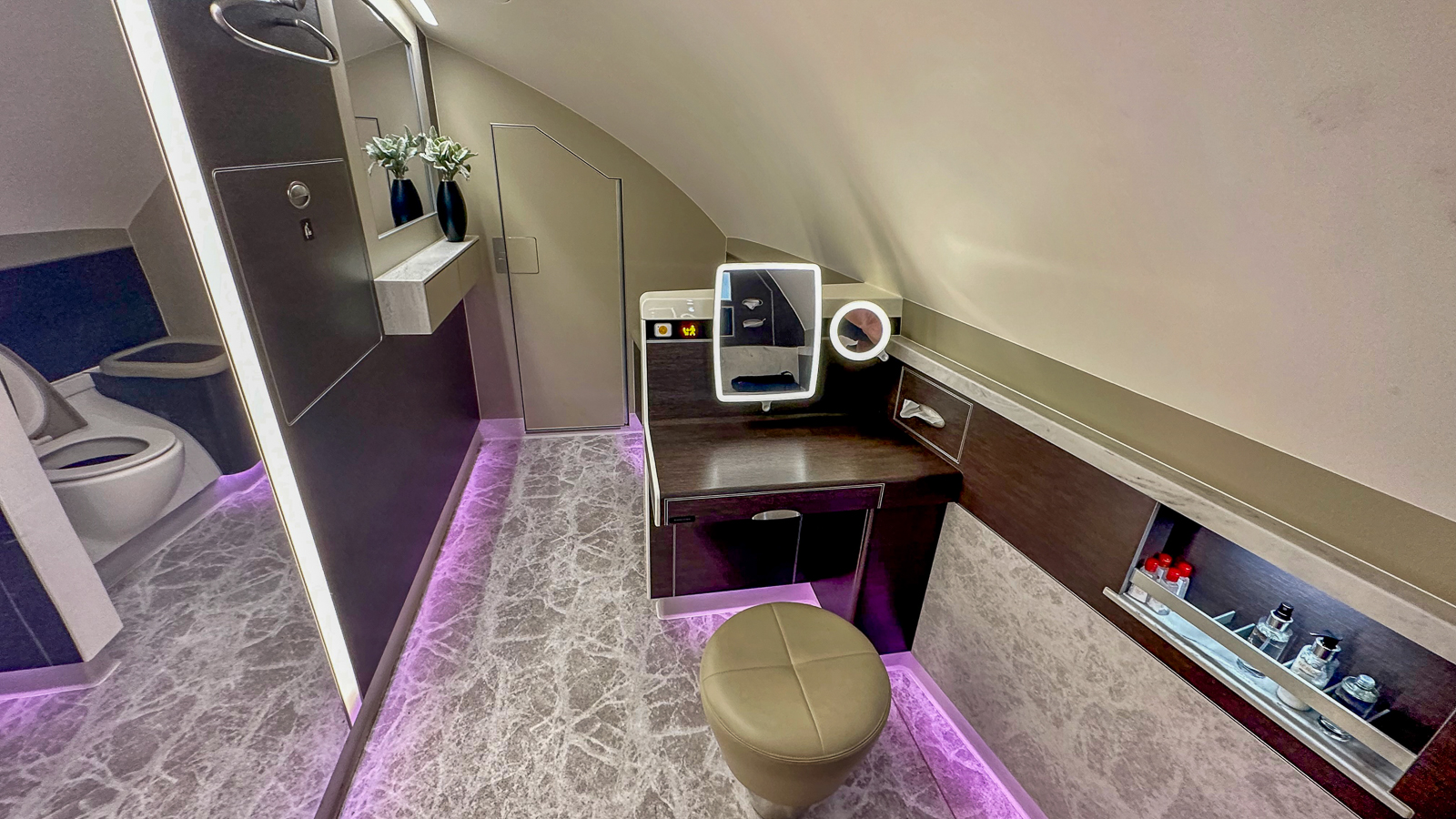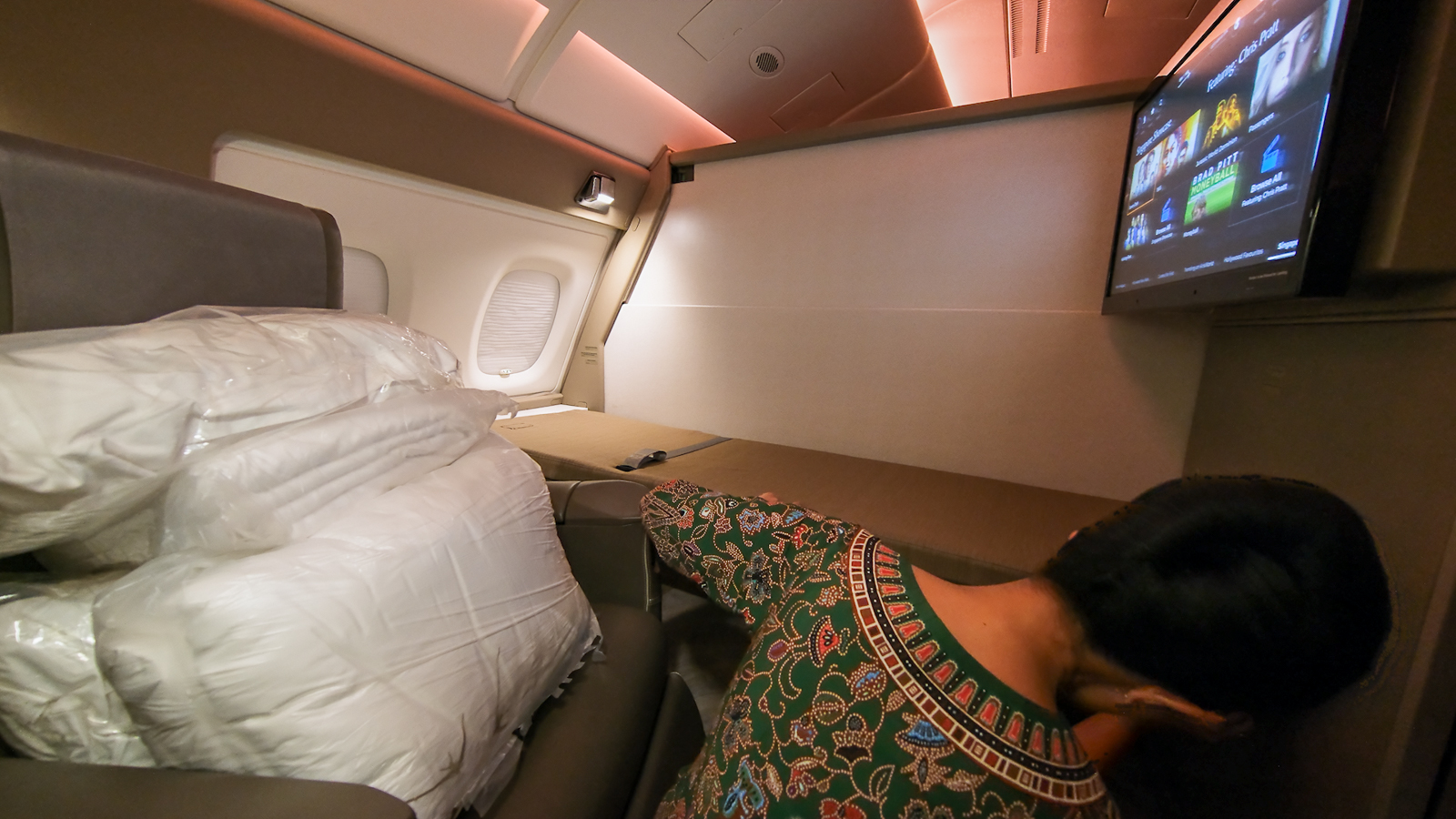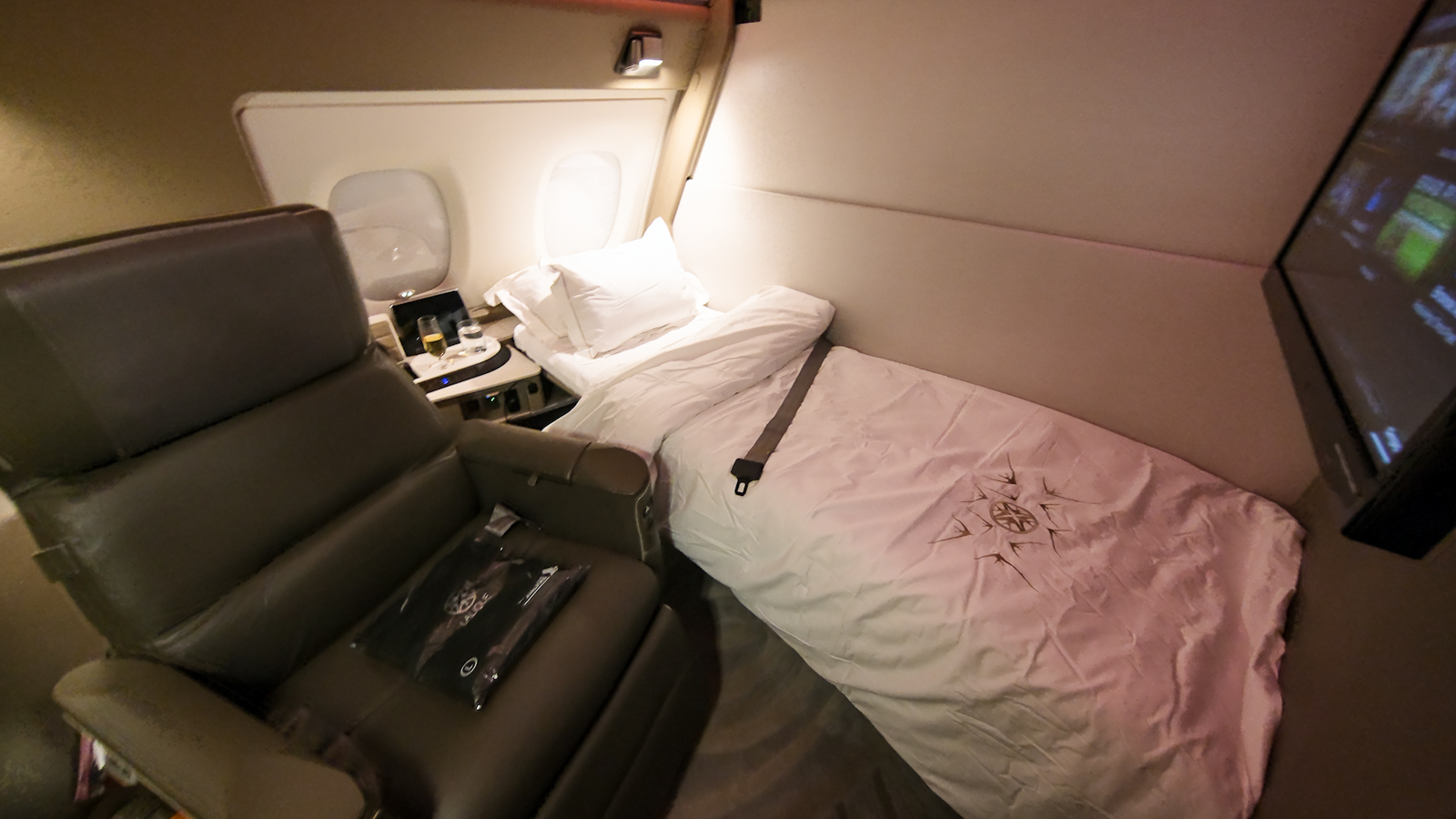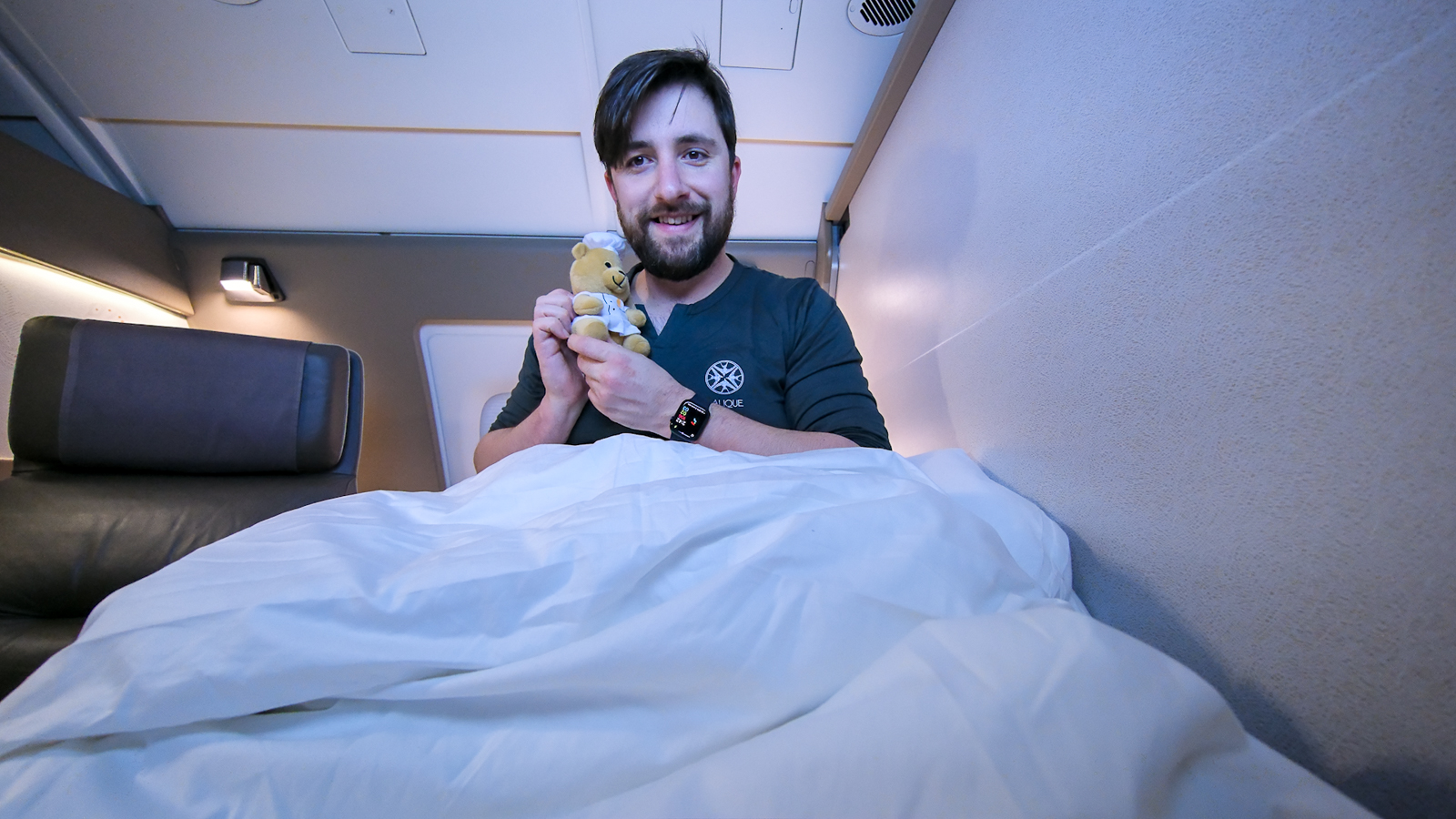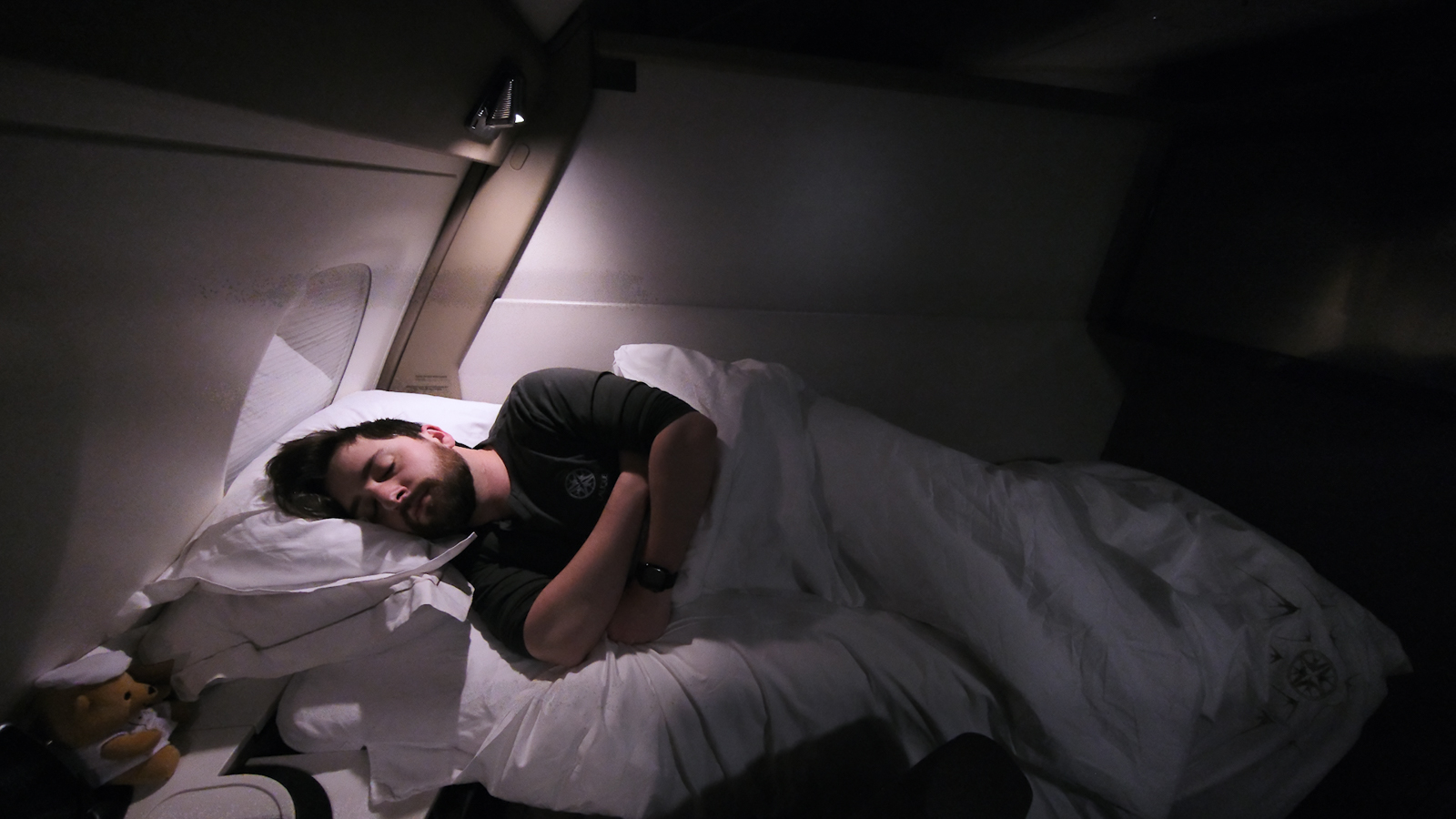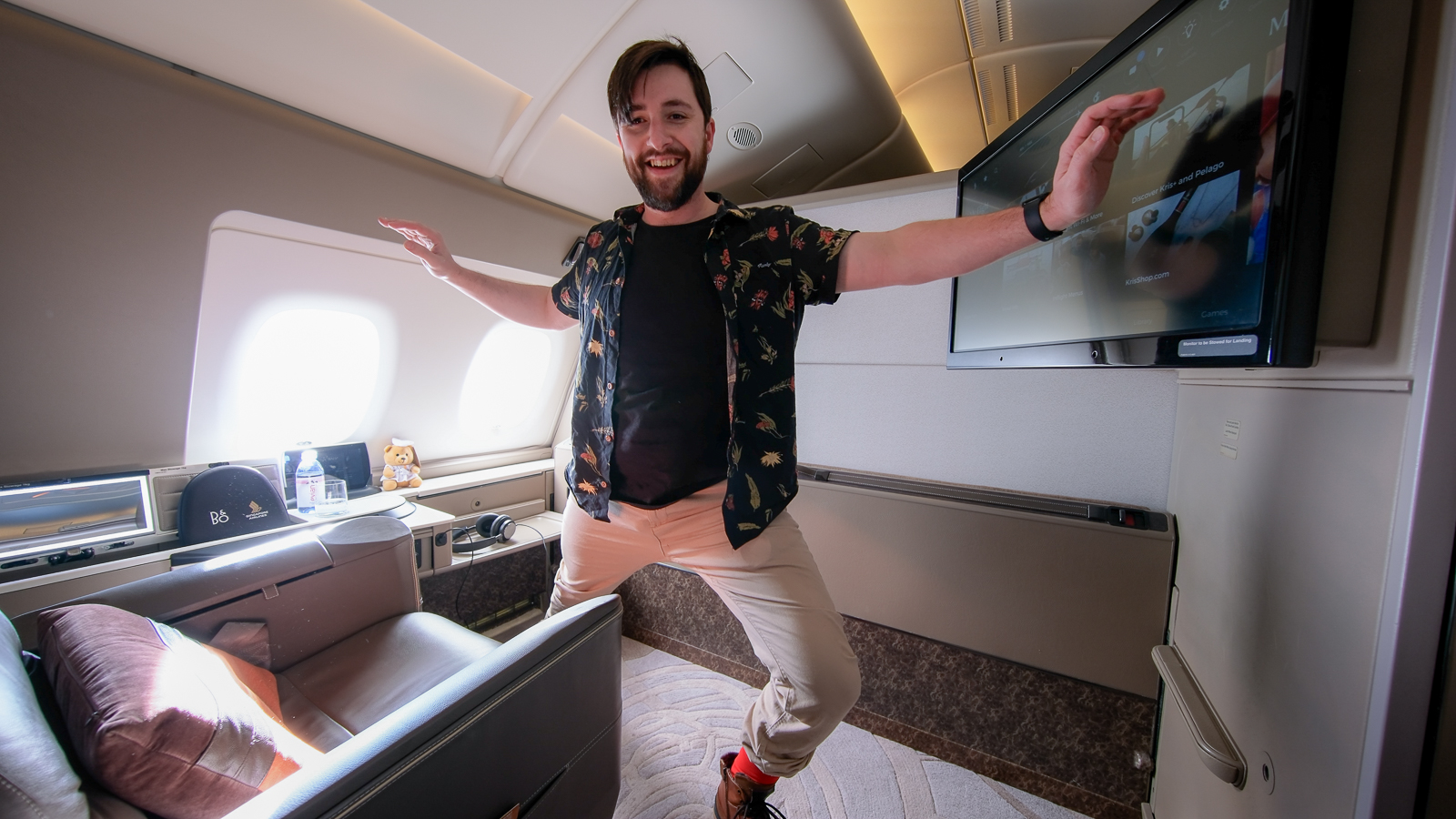 Featured deals
How to book Singapore Airlines Suites
Scoring a First Class ticket isn't impossible by any means, nor is it as expensive as you'd think – especially when you've got KrisFlyer miles. Each of Singapore Airlines' Airbus A380s only has six suites – it's important to note that the literal number of Suites on the plane isn't high. The A380 from Singapore-Melbourne is also a seasonal service – a Boeing 777 flies the route for part of the year. But you can still bask in the luxe life to Australia on the Singapore-Sydney route, where you'll find the A380 year-round.
We booked an Advantage Award seat for 155,000 KrisFlyer miles and around $99 in fees and taxes. And although finding a Saver reward seat for Suites is as rare as a left-handed unicorn, they're just 93,500 KrisFlyer miles plus fees and taxes should you get lucky.
You might be thinking, 'but I don't have any KrisFlyer miles!' Well, here's how you get 'em.
The easiest way for Australians to earn KrisFlyer miles is by converting Velocity Points. You'll get 1 KrisFlyer mile per 1.55 Velocity Points. So for this trip, you'll be paying 240,250 Velocity Points + fees and taxes for an Advantage Award.
Another way is with a points-earning credit card. And if the opportunity arises to take advantage of a bonus points sign-up offer, do it. For instance, Citi reward Points, Amplify Rewards Points, Altitude Points and American Express Membership Rewards Points can be converted to KrisFlyer miles. You can even fast-track your way to Star Alliance Gold status with the HSBC Star Alliance credit card. Your First Class experience is so close you can almost taste the moonlight hor fun noodles.
Sure, it's a lot of points. But if you've got a stack lying around or you're saving your KrisFlyer miles for a special occasion, I can absolutely vouch for this experience. Make sure you leave enough time to enjoy some fine dining, a shower, a nap, and some expensive Japanese whisky in The Private Room before your flight. Go on, treat yourself.
All photos and videos by Tobias Venus, who travelled at Point Hacks' expense.
Beyond First Class: Fly Singapore Airlines Suites for under $100 using KrisFlyer miles
was last modified:
December 1st, 2023
by