Much like a fragrant Moroccan tagine, Marrakech is heady with contradictions. Sweet, sour and endlessly intriguing, the city delights and exhausts by turn.
The perfume of the spice souks, the stink of horse and donkey crap (mind your step!), the scent of orange blossom oil battling the fire from the street food stalls in the main square… In a word, I'd describe Marrakech as pungent. Pungent – and utterly magical.
My whistle-stop visit in September '22 blows my preconceived notions apart. I've dreamed of visiting this exotic city since I was 12. But what I couldn't have foreseen is the effect it will have on me.
Of course, given I'm travelling for Point Hacks, the journey is a revelation too. I fly oneworld Business Class all the way, on a ticket that retails for $4866 in cash. And naturally, I travel to Morocco entirely on points. 180,000 Qantas Points to be exact, plus approximately $909 in fees and taxes one-way – saving a staggering $3957 in the process. Read all about my luxurious journey in Qatar Qsuites and Royal Air Maroc Business Class here.
This colourful and chaotic metropolis is full of 'ferocious harmonies', as French fashion designer Yves Saint Laurent so poetically put it. And it's simply wonderful.
Here's what I get up to while I'm there.
Also read: The Point Hacker's pocket guide to Morocco
What to do in Marrakech
Founded in 1070, the beautiful Moroccan city of Marrakech is located in the foothills of the Atlas Mountains, a short half-hour flight south of Casablanca. The city's beating heart is the historic medina, which is surrounded by stunning fortified walls from the 12th century. Known locally as 'the door to the Sahara', Marrakech is encircled by – and built upon – arid desert, and the city experiences brilliant sunshine almost all year round.
Of course, Morocco is a Muslim country, and most Moroccans are deeply religious. In fact, Islam informs almost every aspect of everyday life.
It's a pleasure to spend time here – and there's much to explore. So let's jump in.
Walk everywhere
Moroccans walk absolutely everywhere. By and large, cars aren't allowed inside the historic medina. So unless you've got a bicycle, motorbike or horse-drawn carriage, you'll need to access it on foot.
In the narrow dust-filled alleyways, locals and visitors jostle for space with mule-drawn carts and the odd vintage scooter. So strap on a pair of sturdy walking shoes and get exploring.
Outside of the medina – where cars are permitted – walking's still the preferred mode of transport for most Marrakeshi. In fact, it's hard to convince a local that certain destinations outside of the medina might be better serviced by car.
The lovely manager of my riad accommodation, for instance, suggests I walk to dinner at the palatial Royal Mansour Hotel, waving away my question of how long it will take with a blithe, 'oh, not more than 10-15 minutes.' A quick Google search reveals it to be a brisk 35-minute walk away. And I'm wearing heels.
The compromise? I arrange for a taxi to meet me halfway, though I have to powerwalk 10 minutes through the medina to the nearest road to be picked up.
Those who aren't able to walk distances – or who prefer the air-conditioned comfort of motorised transport – should consider staying outside of the walled city where cars are welcome. Though of course, it's only by spending time in the medina itself that this magical city truly reveals herself.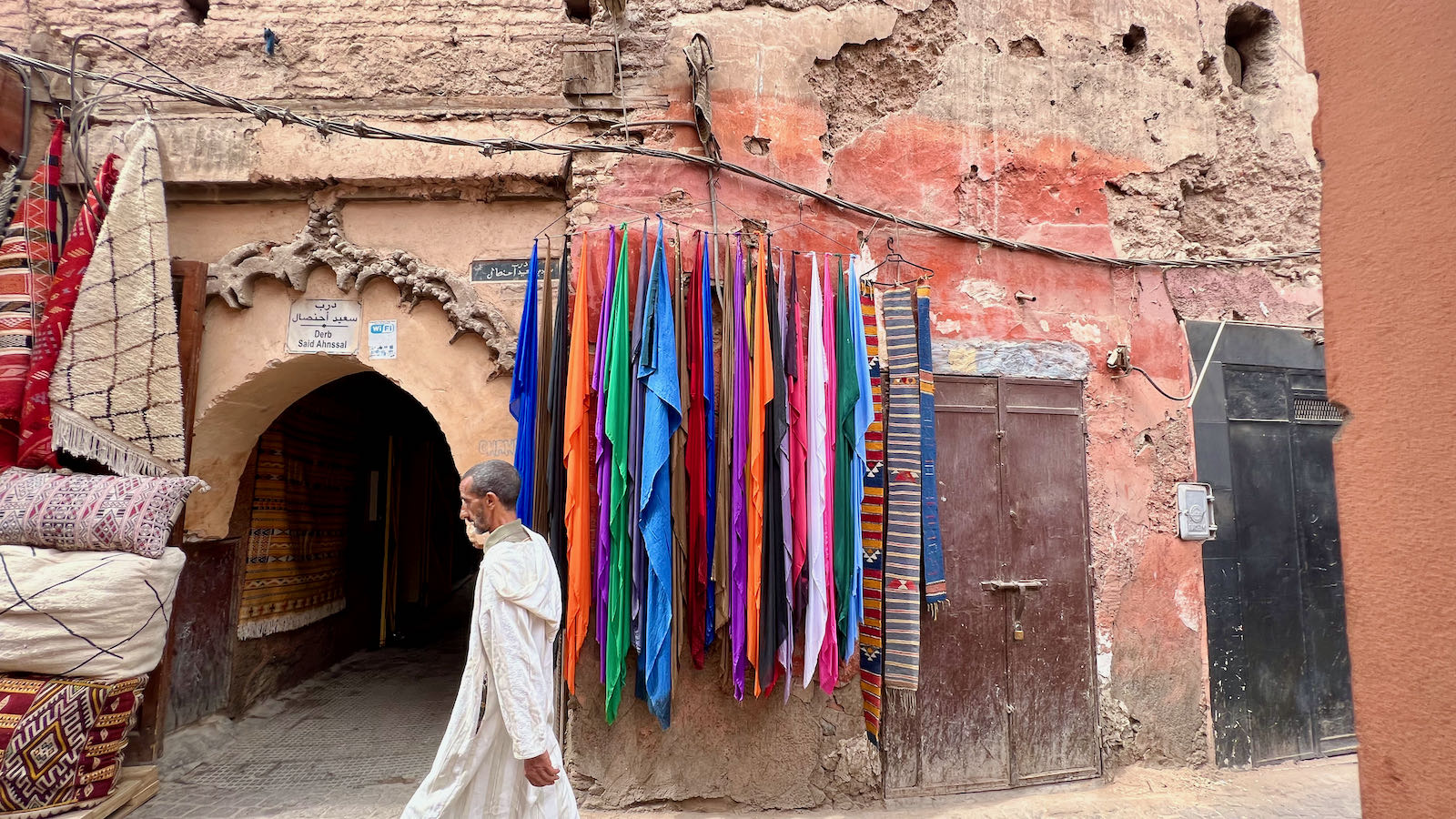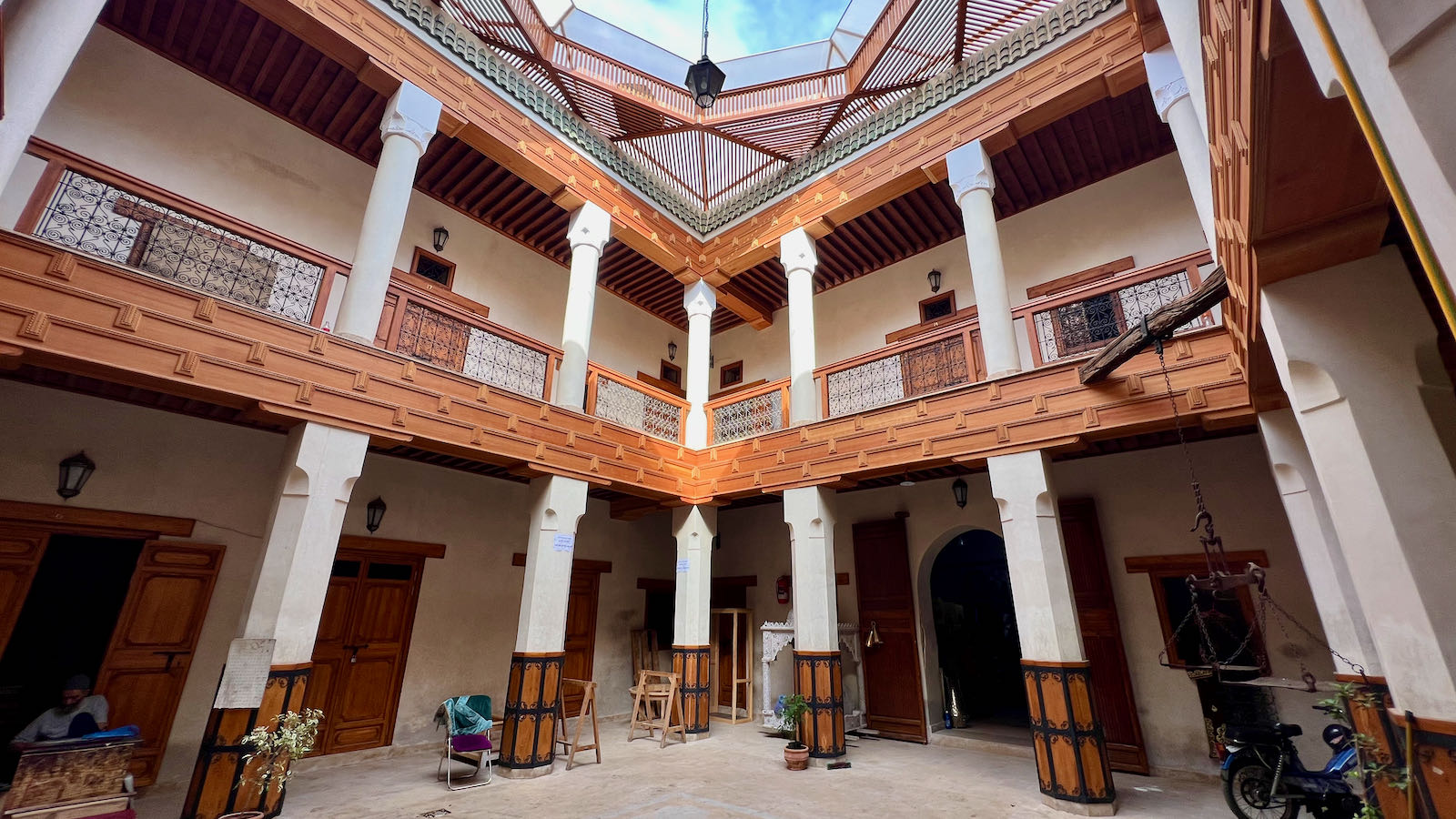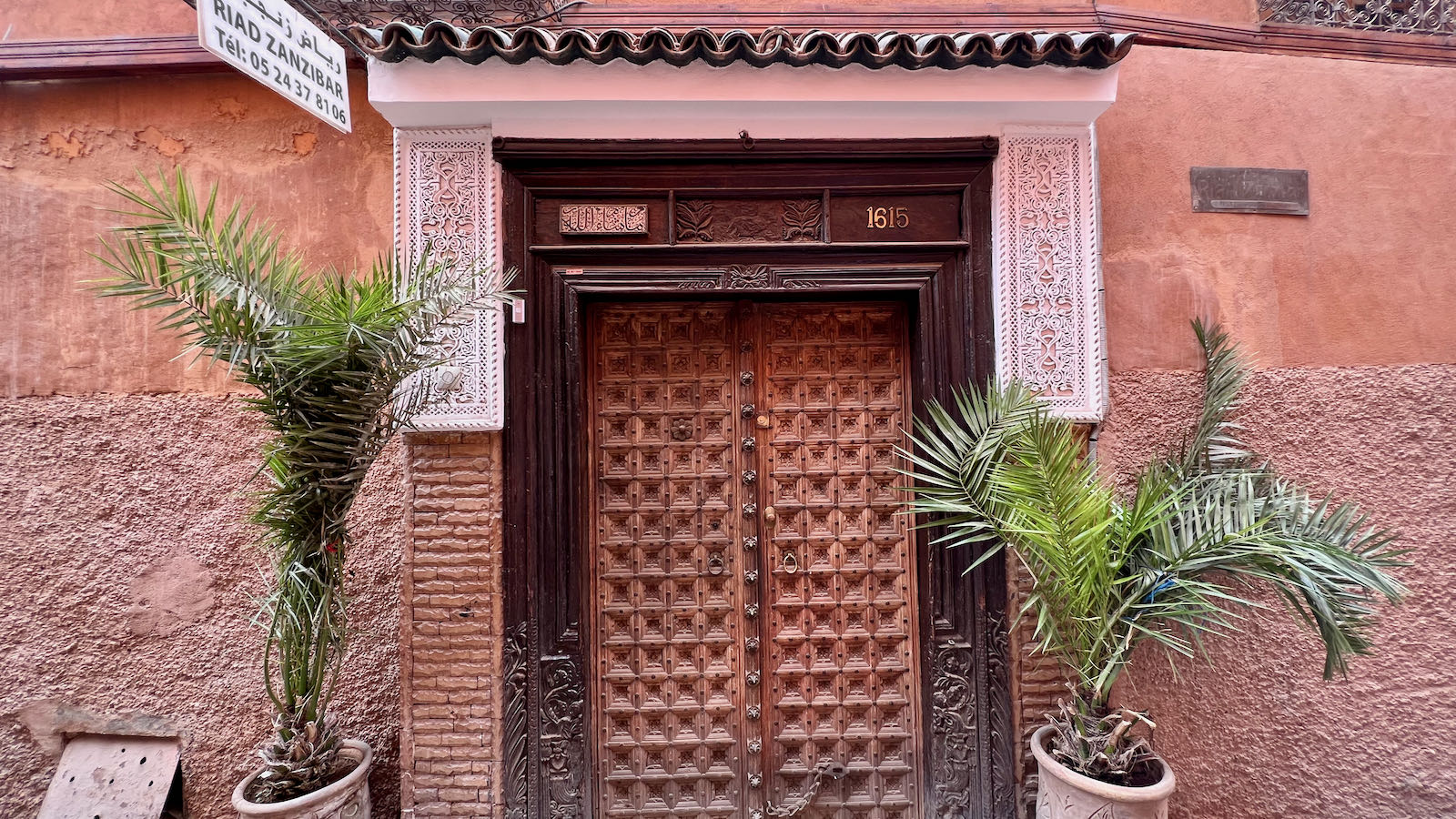 Jemaa el-Fnaa Square
Founded in the 11th century, Marrakech's famous main square is a chaotic melting pot of everything Marrakeshi. Lined with cafes and shops selling Moroccan wares, the vast square functions as an open-air marketplace and popular meeting point.
I'm fascinated to watch its evolution over the course of the day. In the morning Jemaa el-Fnaa is filled with pedestrians, orange juice stalls and a few haphazardly-driven taxis (there are no lanes or traffic lights). After 2 pm cars are banned, and the magicians, snake charmers and traditional dancers take up residence.
Speaking of cars (or lack thereof), I experience a bracing introduction to Marrakech when the taxi I've organised from the airport to my accommodation drops me at a busy intersection. The driver gestures for me to get out. With motorbikes whizzing by and no curb for reassurance, I step gingerly into the traffic.
The next thing I know a tall toothless man arrives with a wheelbarrow. He heaves my suitcases into it and takes off through the main square, carving a path skilfully through the crowd. Searing heat assaults my senses as I race to keep up. We arrive at my guesthouse 10 breathless minutes later.
But it's just before sunset that the square really comes to life. Street food stalls appear, selling everything from fried fish to snail soup – all for a pittance. Locals and tourists flock here, though the manager of my riad warns me to stay away from the street food unless I fancy a bout of gastro (it's fine for locals, he says, but tourists take a while to acclimatise).
On my first morning, I settle in on the ground-floor terrace of the historic Cafe de France for a piccolo latte. It's a great spot to watch the passing craziness of the square unfold, though sit in the second row of seats to avoid getting haggled by passers-by.
For the best sunset views over the square, head to the upstairs terrace of the Grand Cafe Balcon. Purchase a water or juice (they won't let you in without it), stake out a table on the railings and get snapping. The place is a complete tourist trap, but it's hard to argue with those views.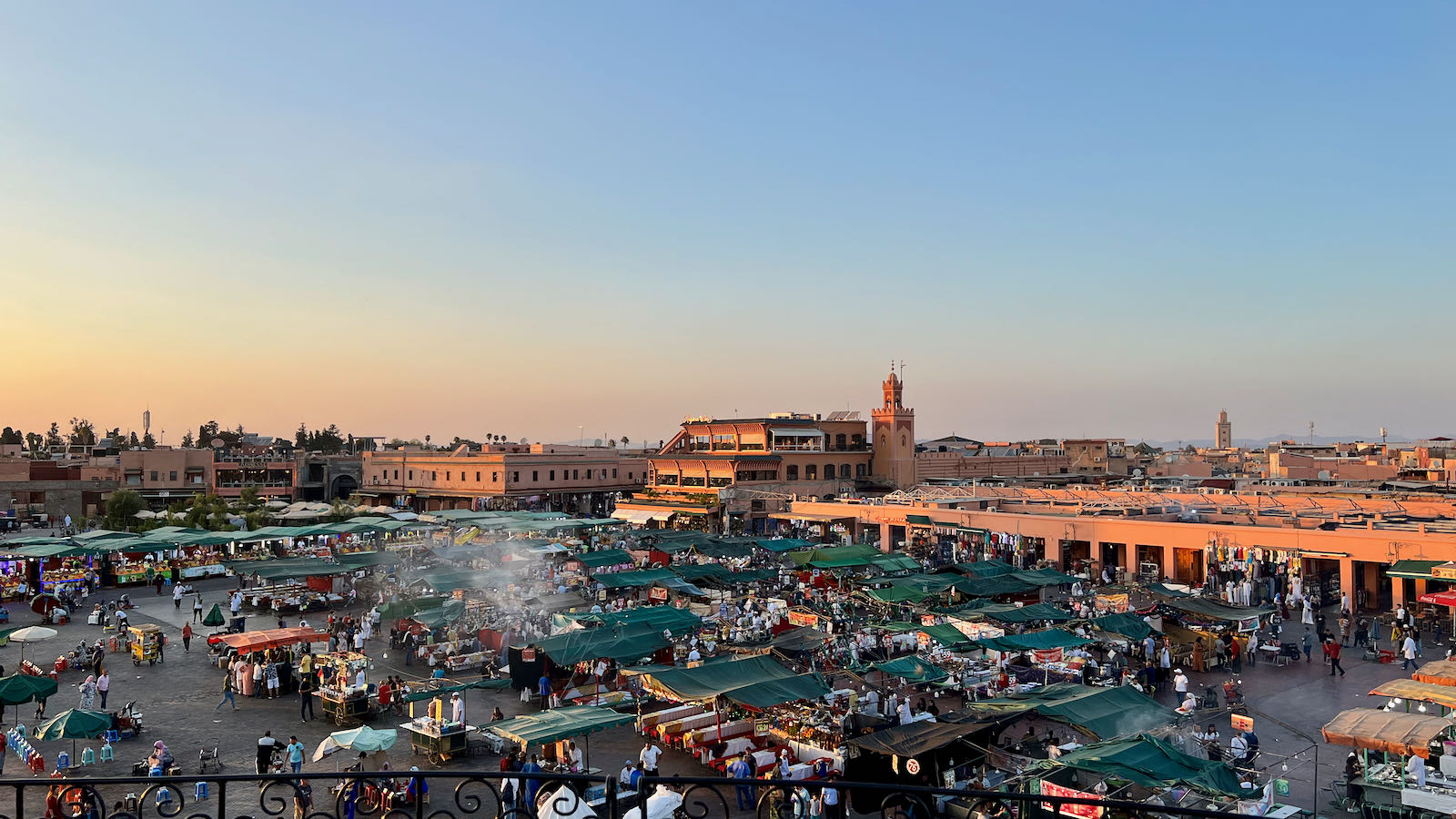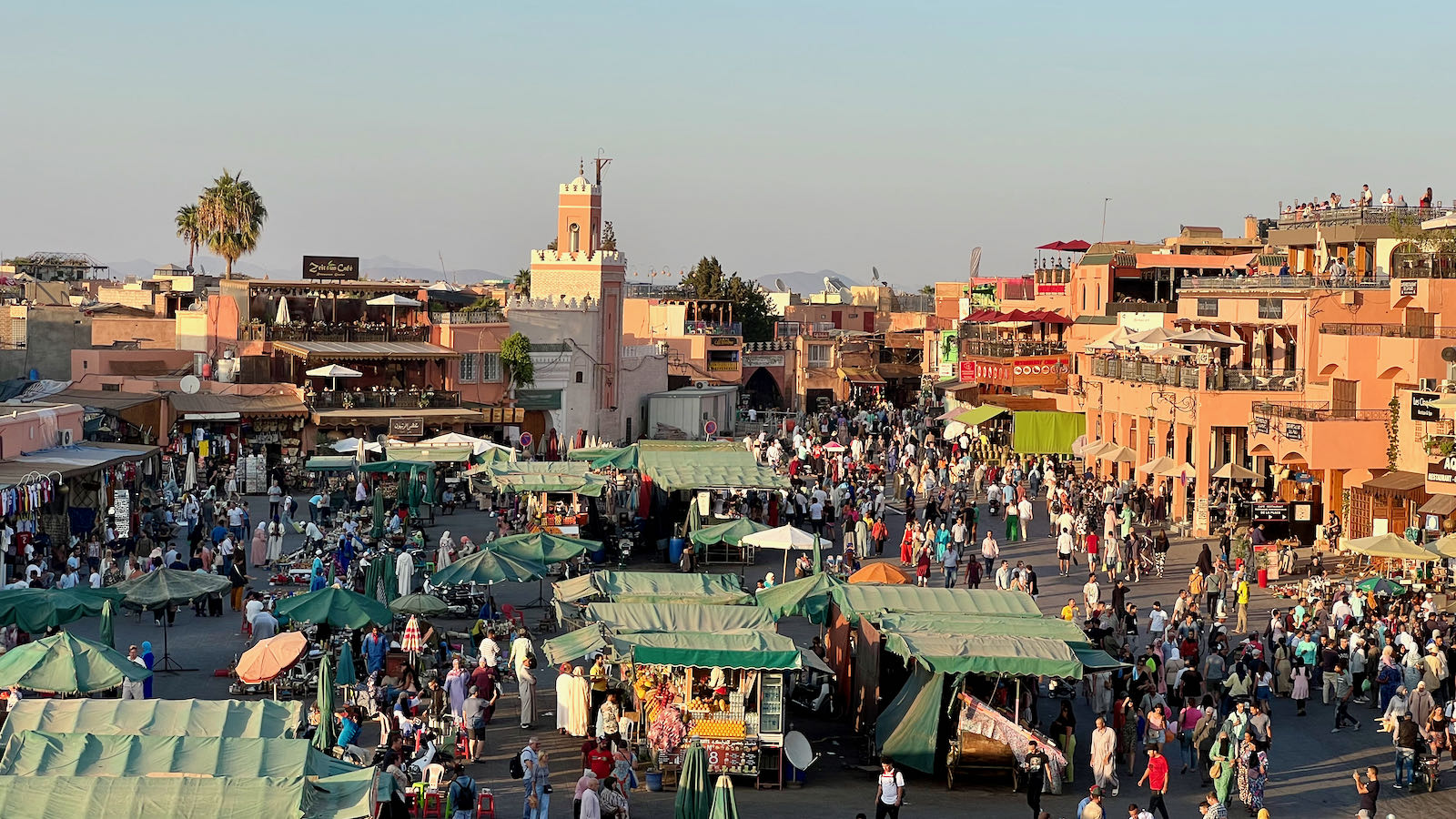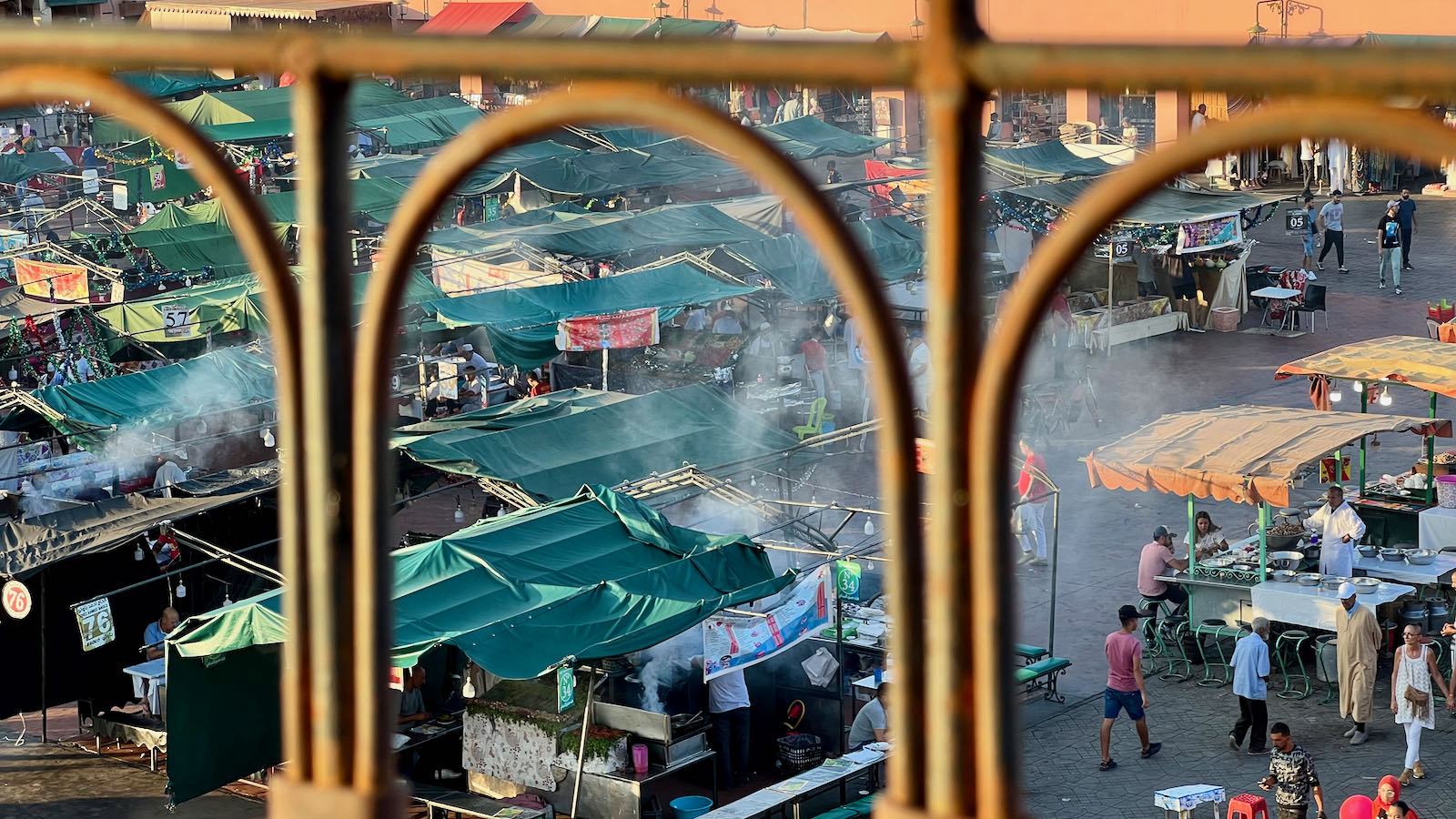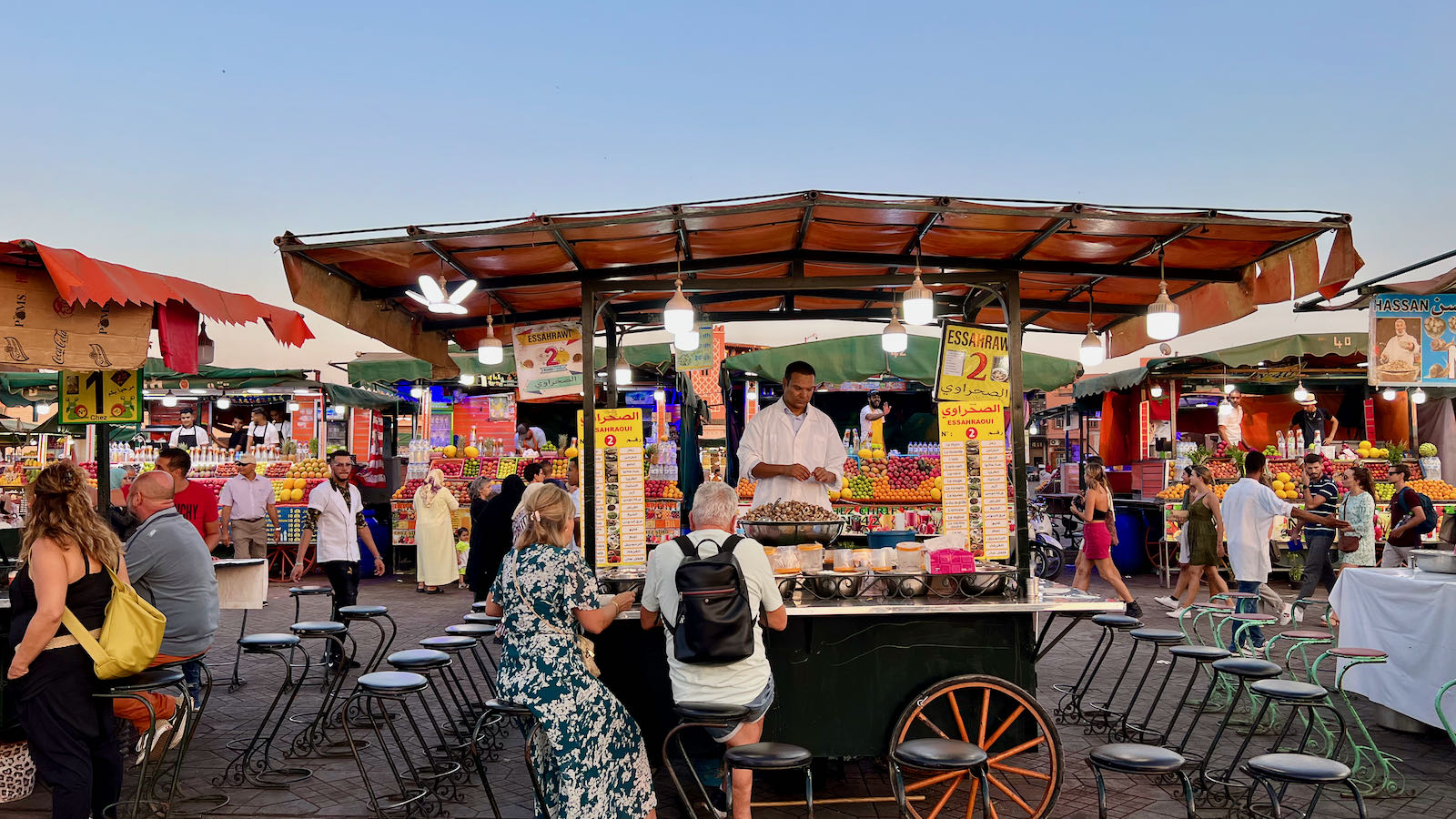 Souks shopping nirvana
Marrakech has been described as one of the world's great shopping cities. And after an exhilarating half day spent in the souks I can see why. I book a 3-hour tour with GetYourGuide for a measly $AUD29, and it's some of the best money I've ever spent.
Exploring the rabbit-warren souks on a guided tour should guarantee you visit Morocco's most authentic artisans' workshops and stores with handmade goods, rather than those with bulk made-in-China knockoffs. It's also an excellent way to ensure you don't get lost.
As a chronic shopaholic, I deliberately fly to Marrakech with a half-full suitcase. But it isn't empty for long. In the artisan shops I discover light-as-air goat skin bags, handmade slippers, colourful kilm rugs and handpainted ceramics. Not to mention a vast array of potions and spices, including the famously complex Moroccan spice blend ras el hanout.
But it's El Jouli, a treasure trove of hand-poured brass goods decorated with etching and hammer-work, that really sets my heart alight. With lamps, bowls, serving dishes, wall sconces, champagne buckets and a million other gorgeous things on offer, I spend a small fortune.
Though if it weren't for my guide, I would have spent a whole lot more. He shares an essential tip with me: when haggling in the souks, 'first price' is a thing. The owner of El Jouli writes the total cost of my four items on a notepad, offering it to me with a look of great seriousness. My jaw drops. But then my guide whispers in my ear, 'that's just his first price'. I walk away with my treasures for less than half the initial asking price and a spring in my step.
So my advice? Maintain your humour and keep on haggling! Moroccans are deeply hospitable and ultimately want to see you walk away happy – with your beautiful items in tow. It's a good idea to have a currency conversion app ready on your phone, so you know exactly what you're up against.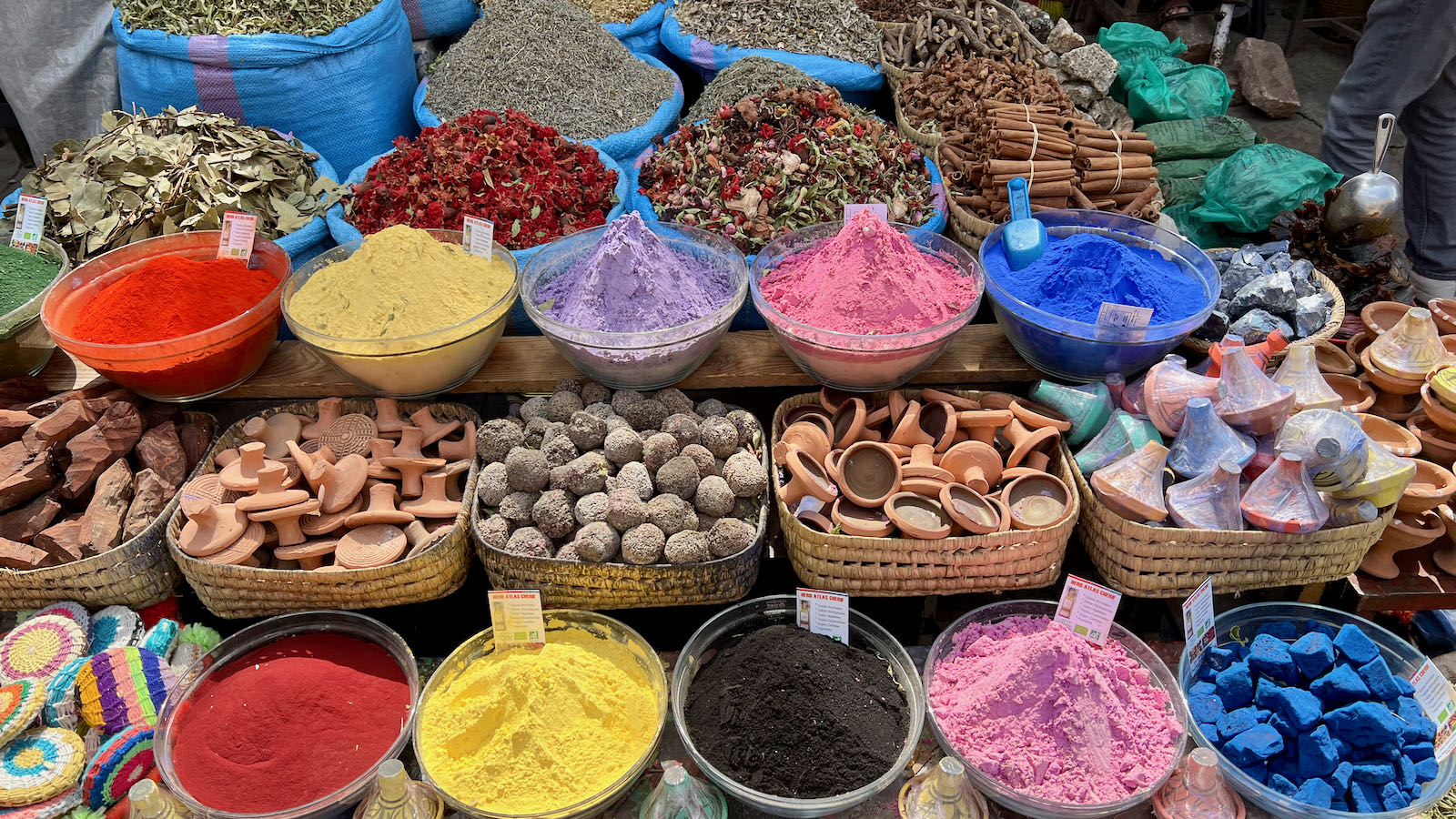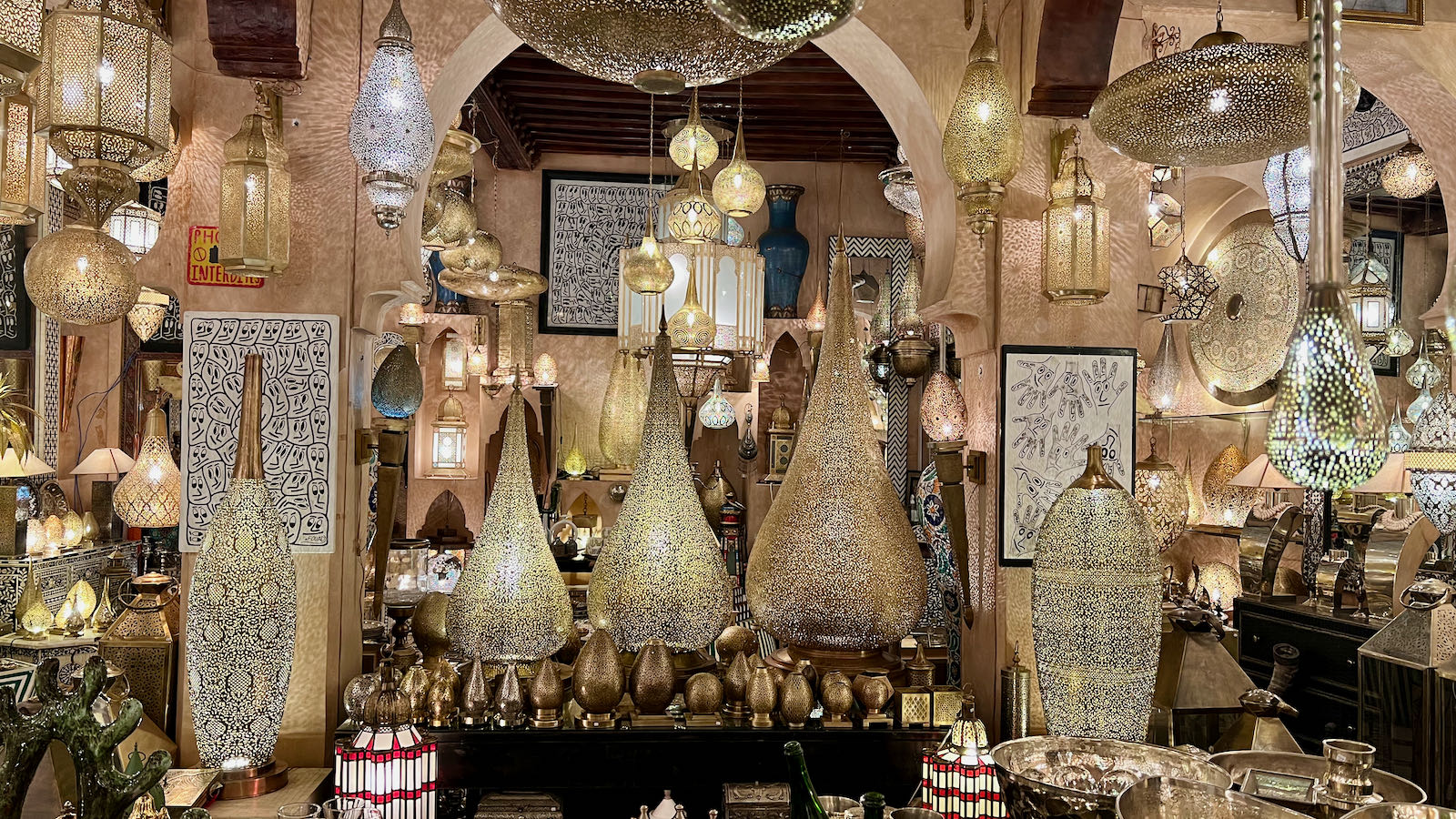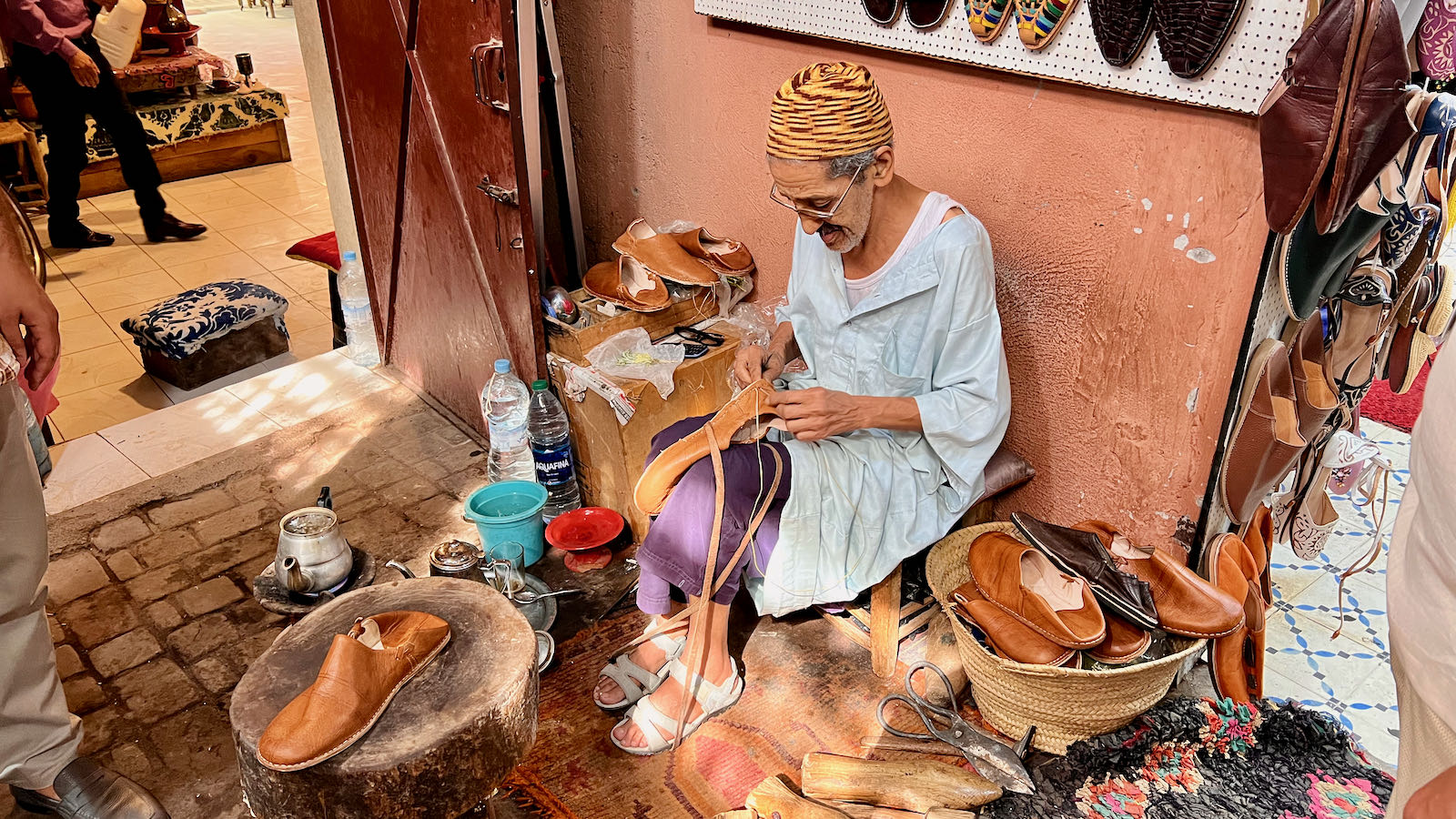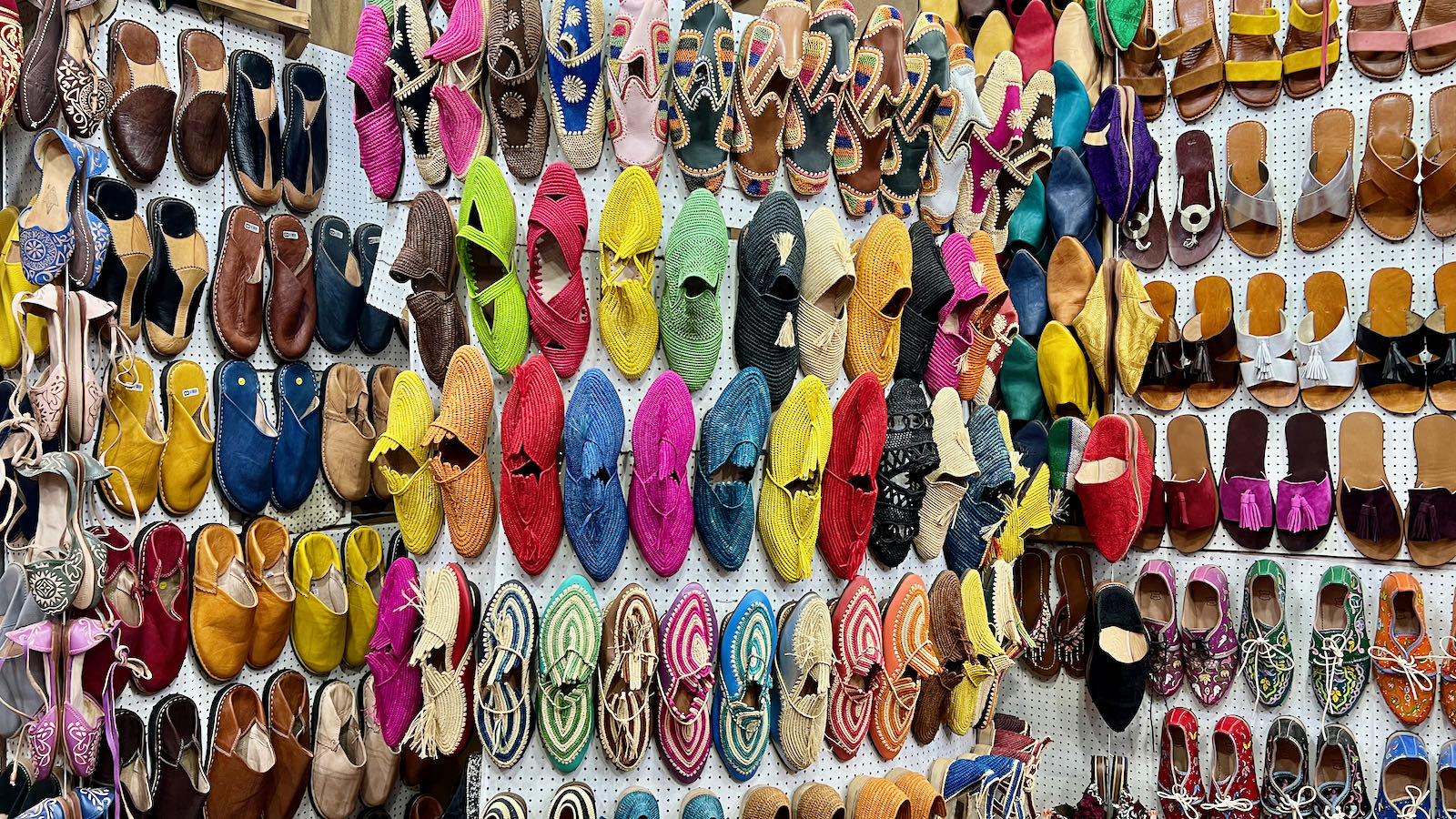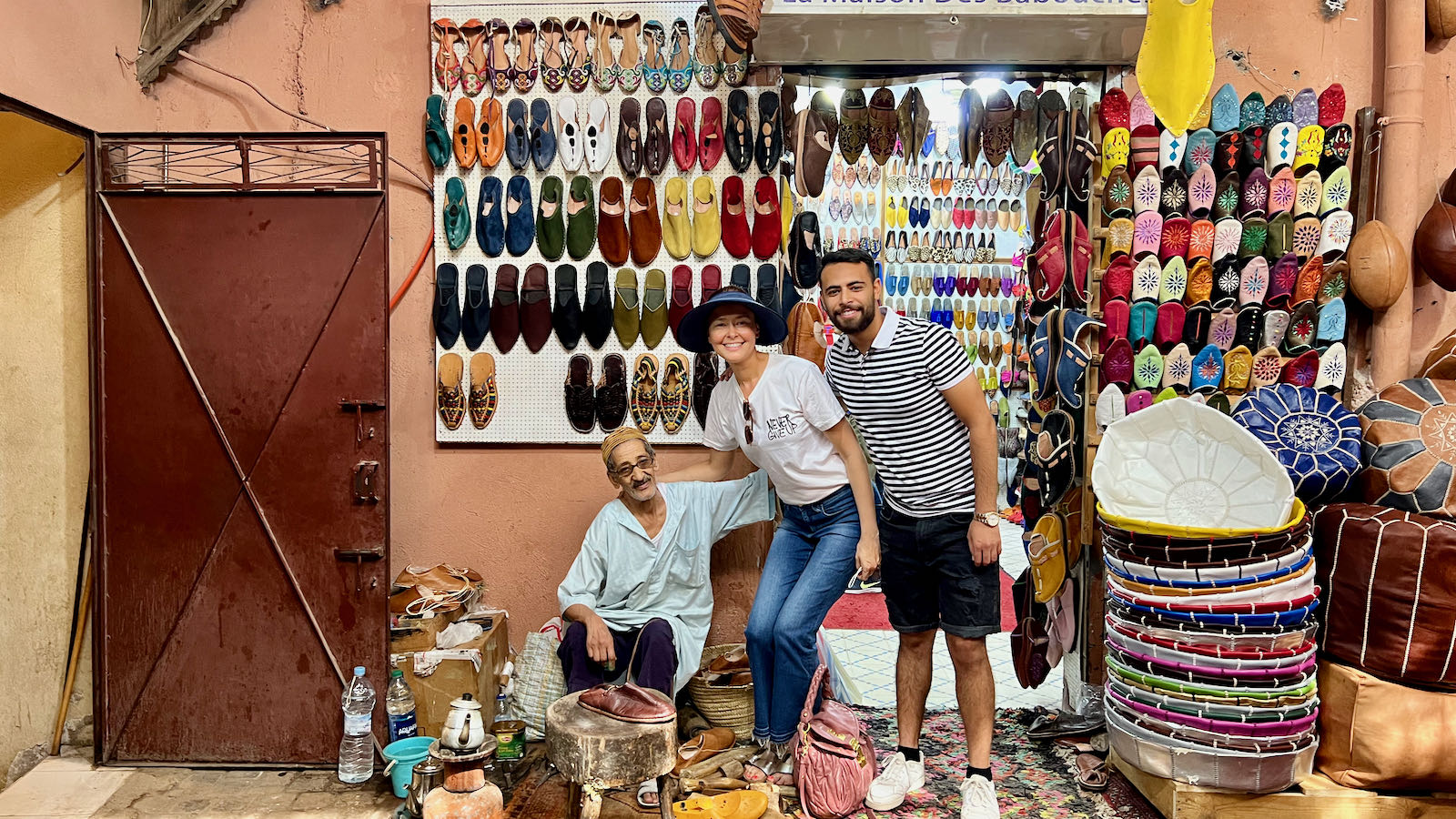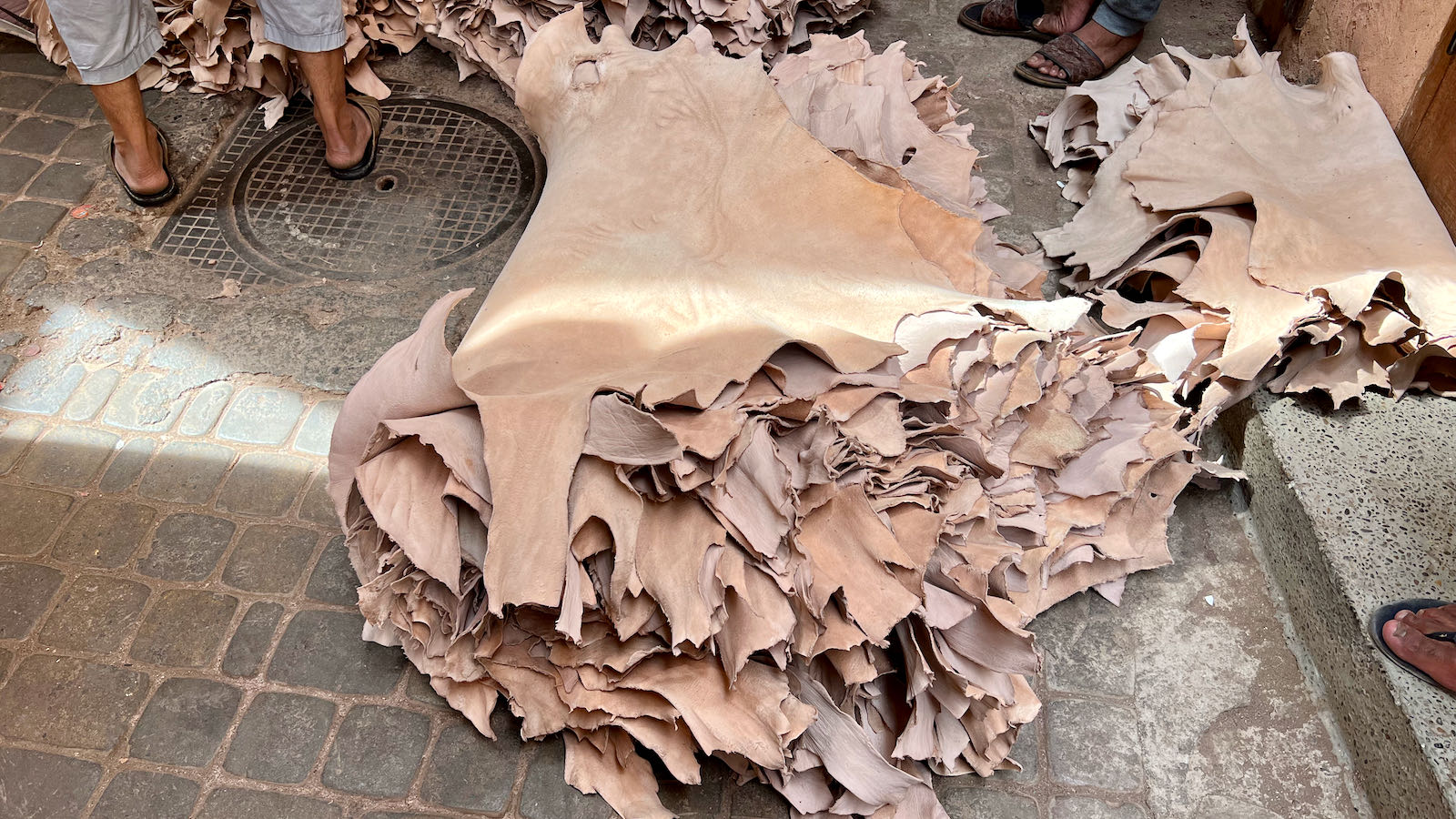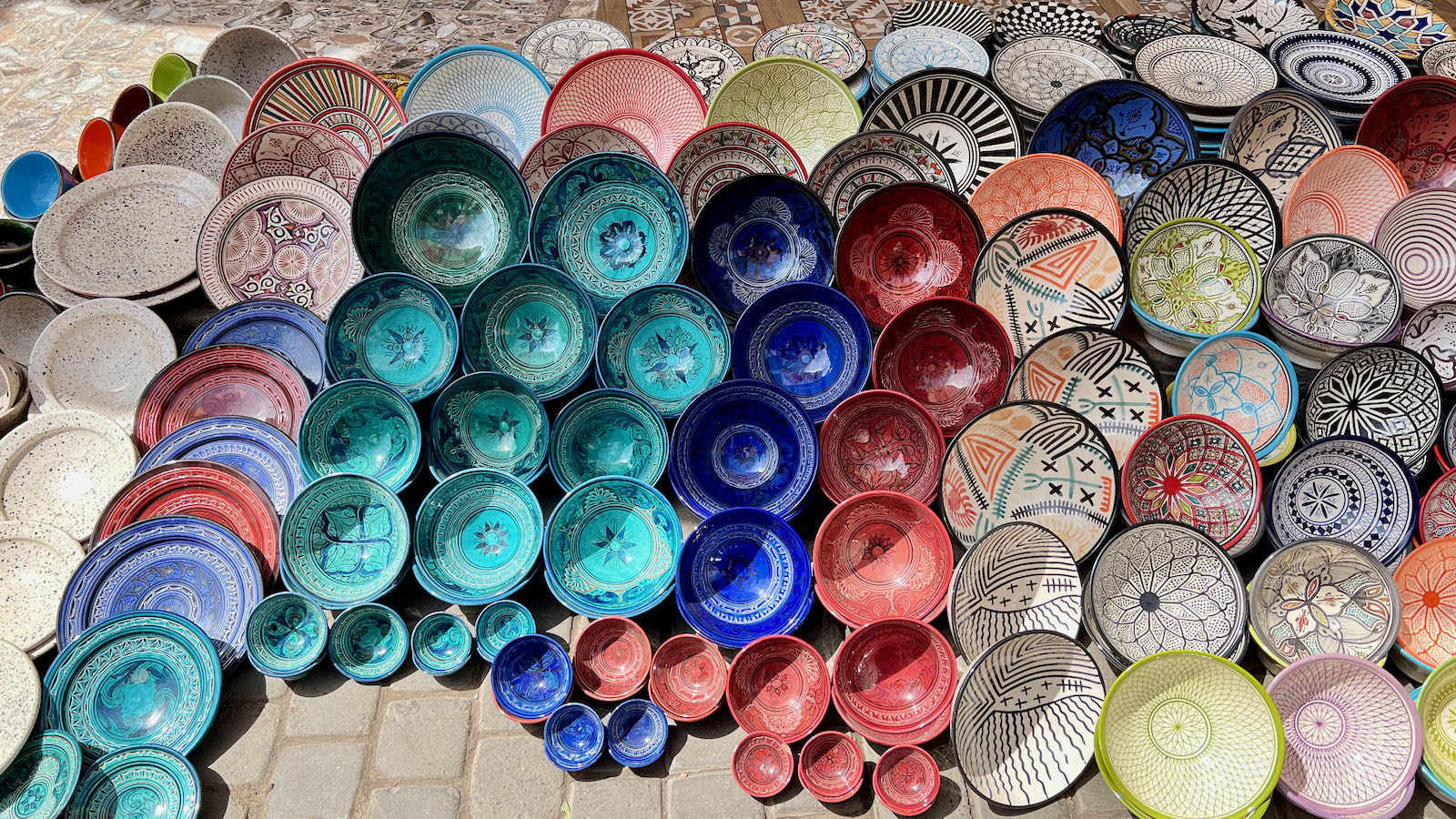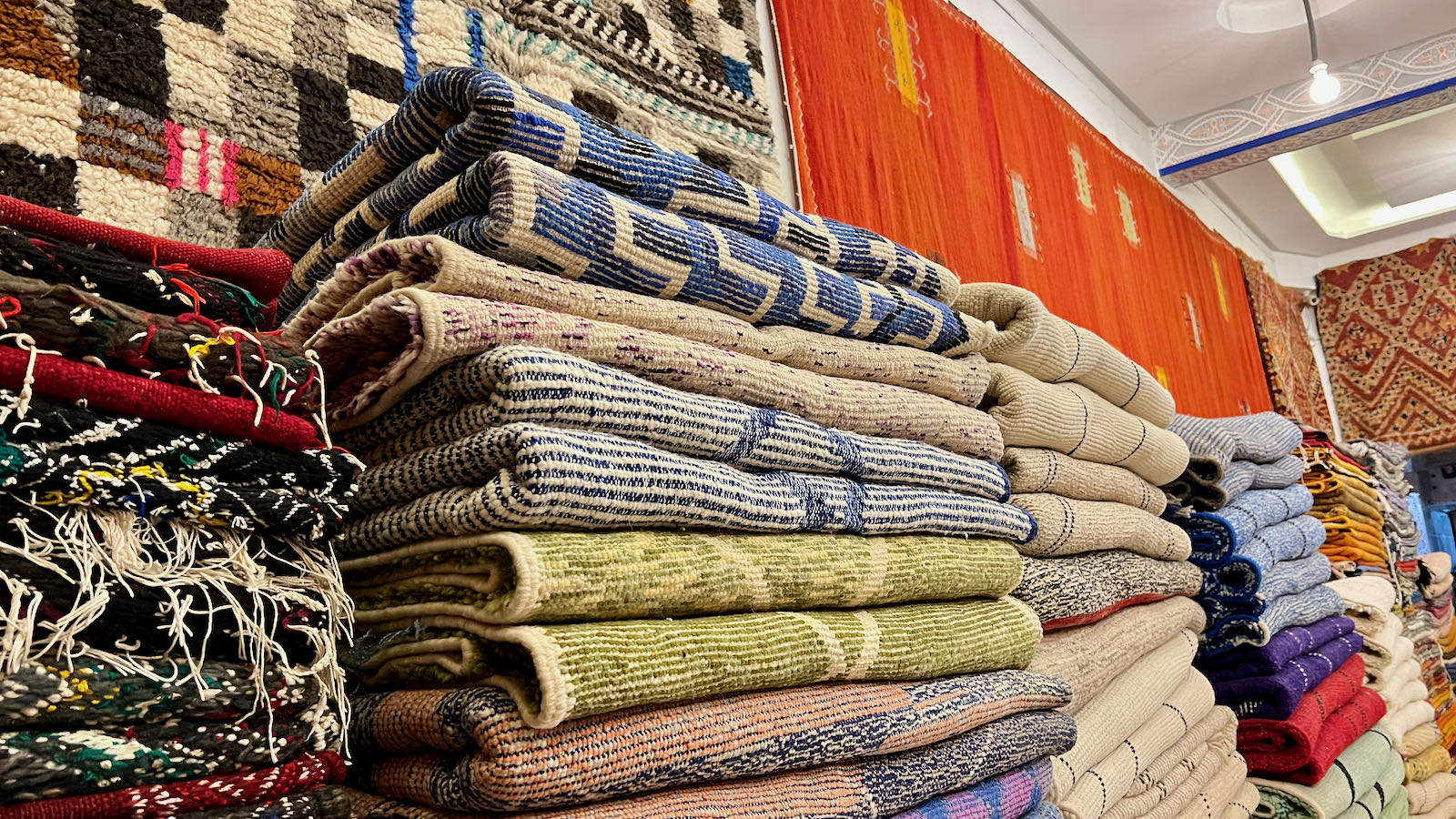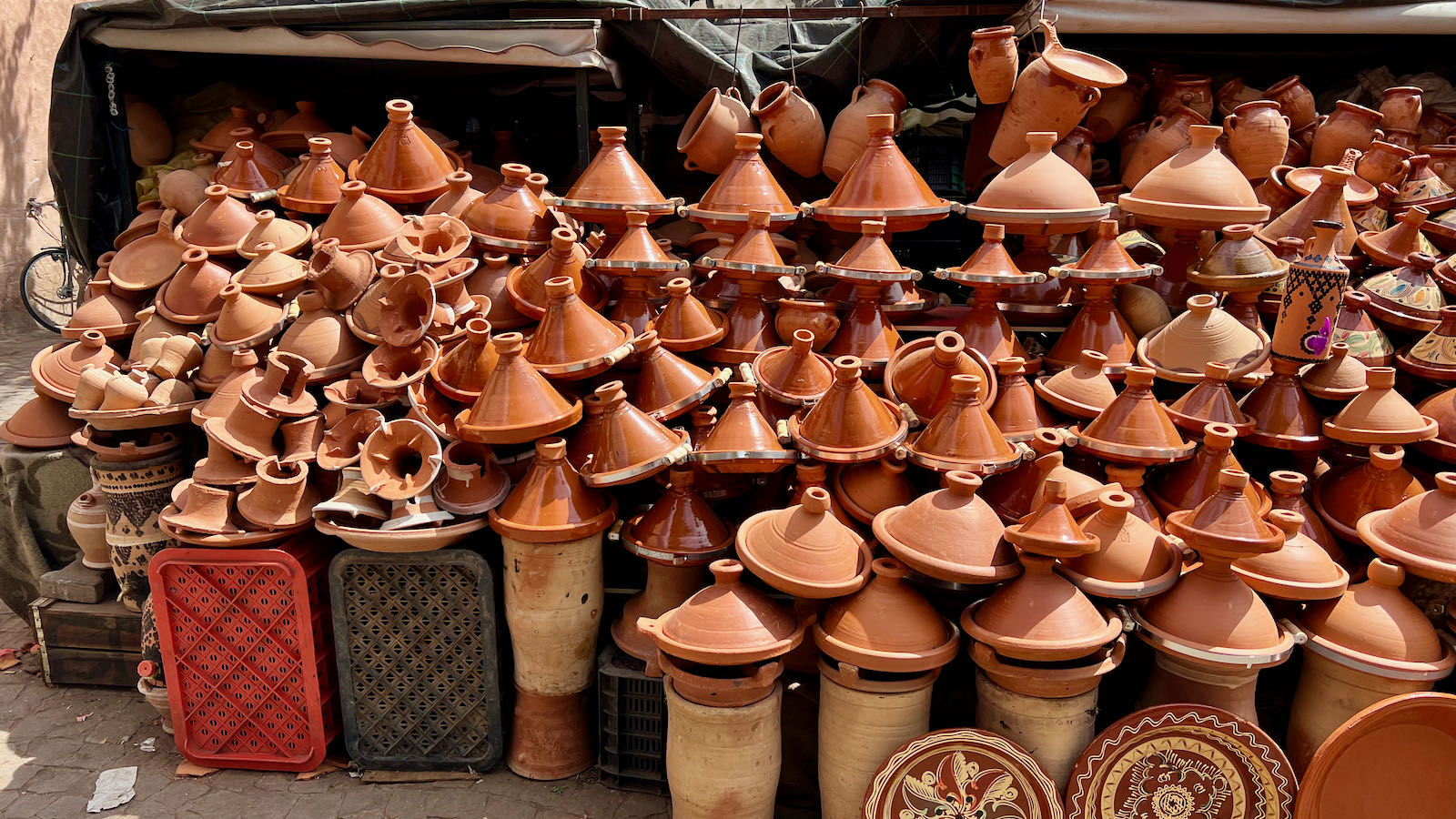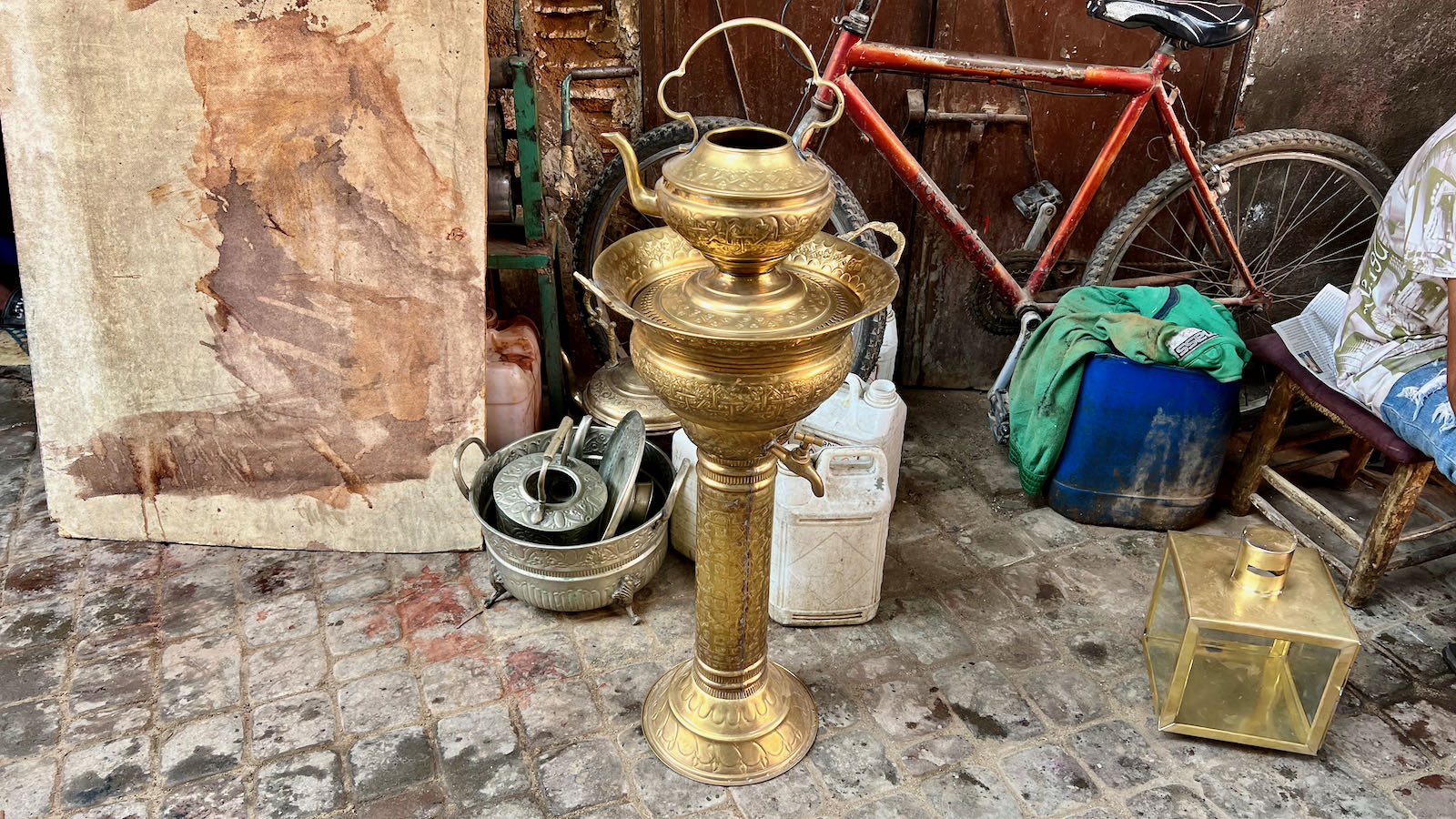 Jardin Majorelle and the Yves Saint Laurent Museum
Established by French artist Jacques Majorelle in 1923, the impossibly photogenic Jardin Majorelle is the most popular tourist attraction in Morocco, drawing around 900,000 tourists each year. The stark cactus garden is a thing of beauty. But it's the house itself, cast in vibrant yellow and Majorelle Blue, that sears itself in my memory.
Don't leave without heading inside the villa itself, where Yves Saint Laurent's lifelong partner, Pierre Bergé (the couple purchased the estate in the 1980s) created a fascinating museum dedicated to traditional Berber culture. In the stunning jewellery room, wall-to-wall mirrors cast a magical vision of an endless starry night sky.
In 2017, the Yves Saint Laurent Museum opened next door. This small and perfectly-formed museum is a testament to the creative genius and singular vision of YSL. A single darkened room houses 50 haute couture ensembles – including the famous Mondrian dress and Le Smoking tuxedo suit – with the garments rotated every 10 months to preserve them.
This museum moves and inspires me. In fact, it ranks among my top museums of all time. Fashion lovers may want to dress up – I know I sure do! And if it's in YSL, so much the better.
And here's a tip. Either buy your ticket online over 24 hours prior, or purchase a combined ticket for the garden and museum from the YSL Museum and head there first. This will save you up to an hour of queueing at the Jardin Majorelle. After all, who wants to waste time in a queue when there are so many spectacular sights to see in Marrakech?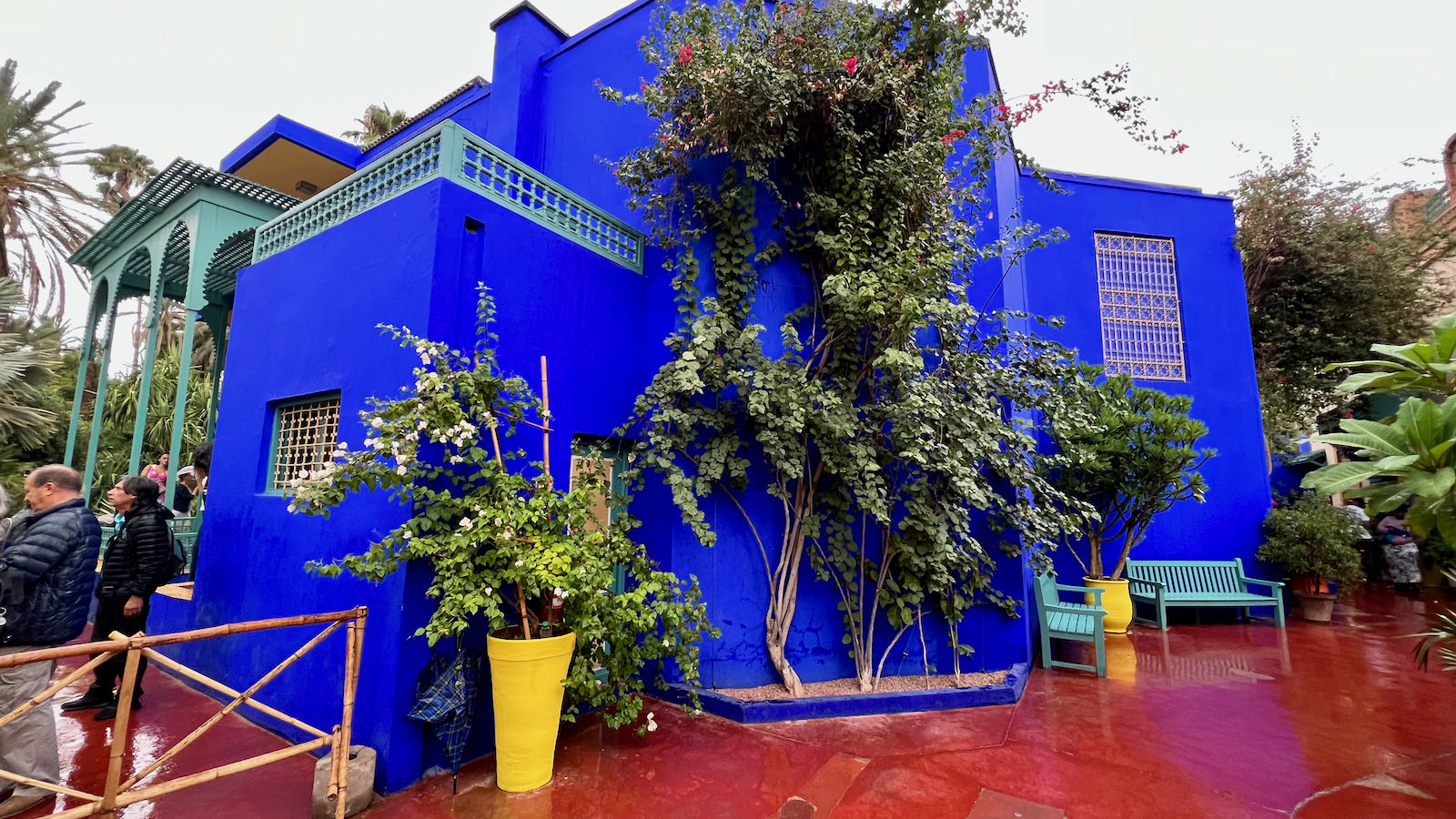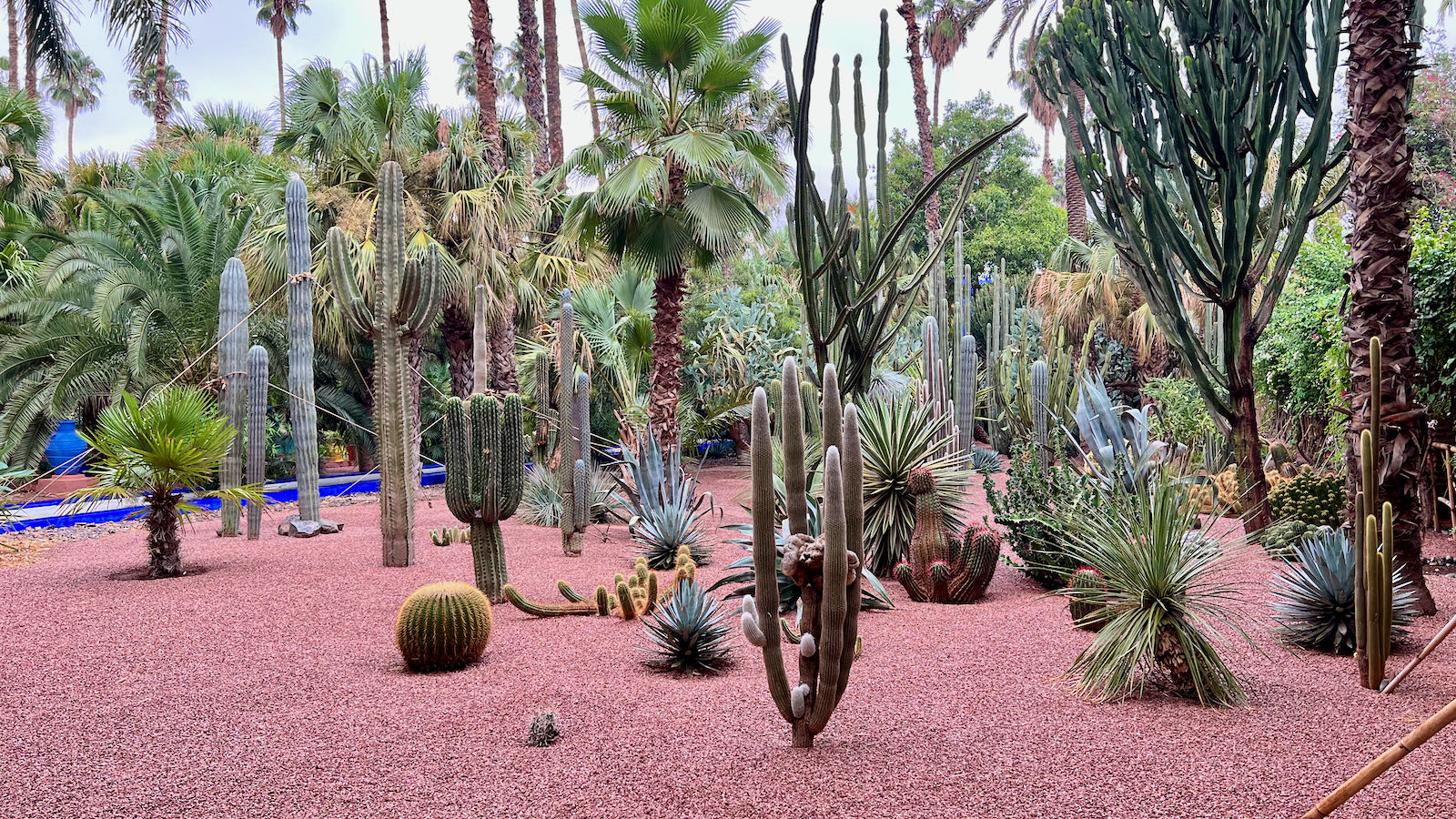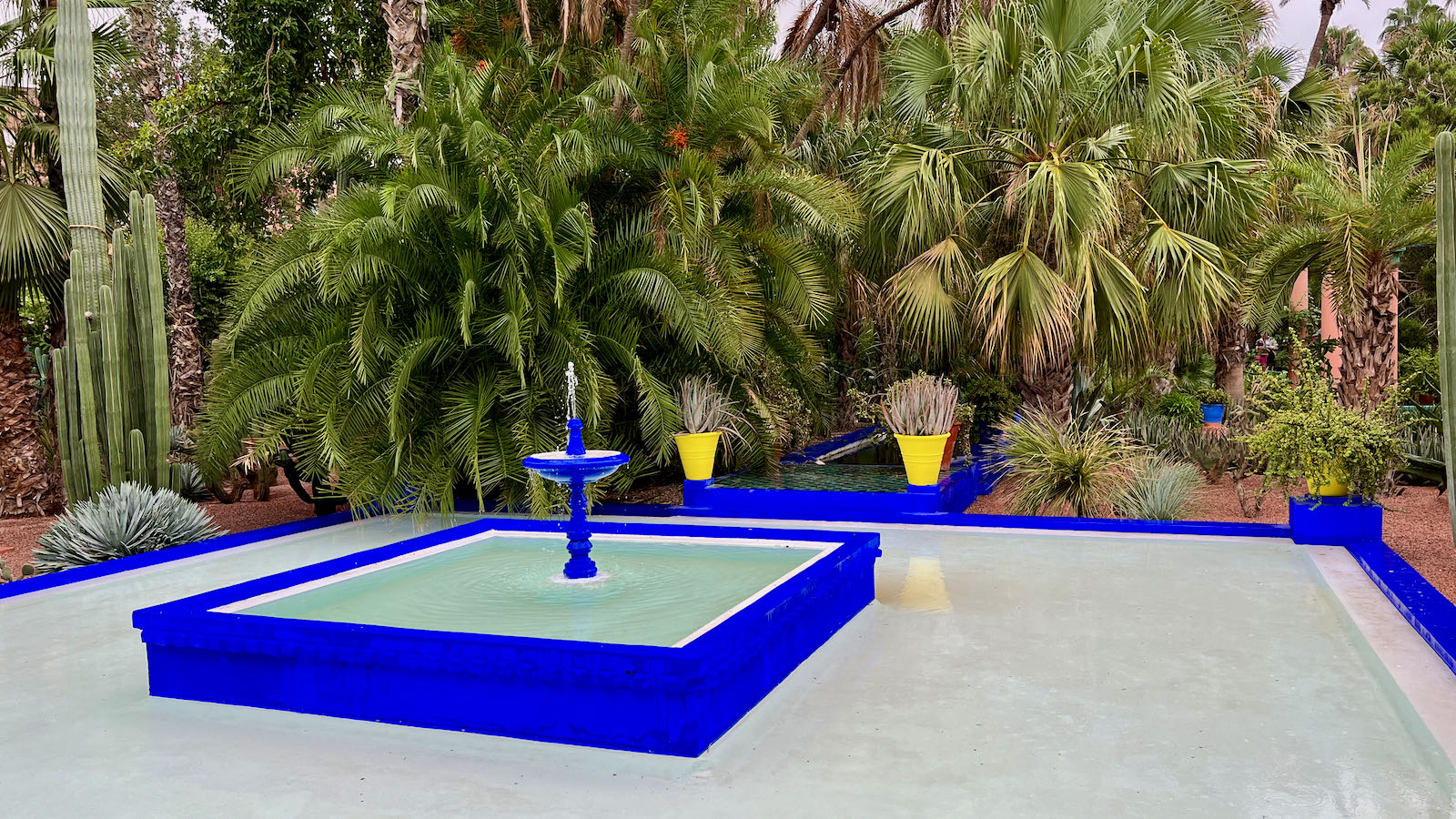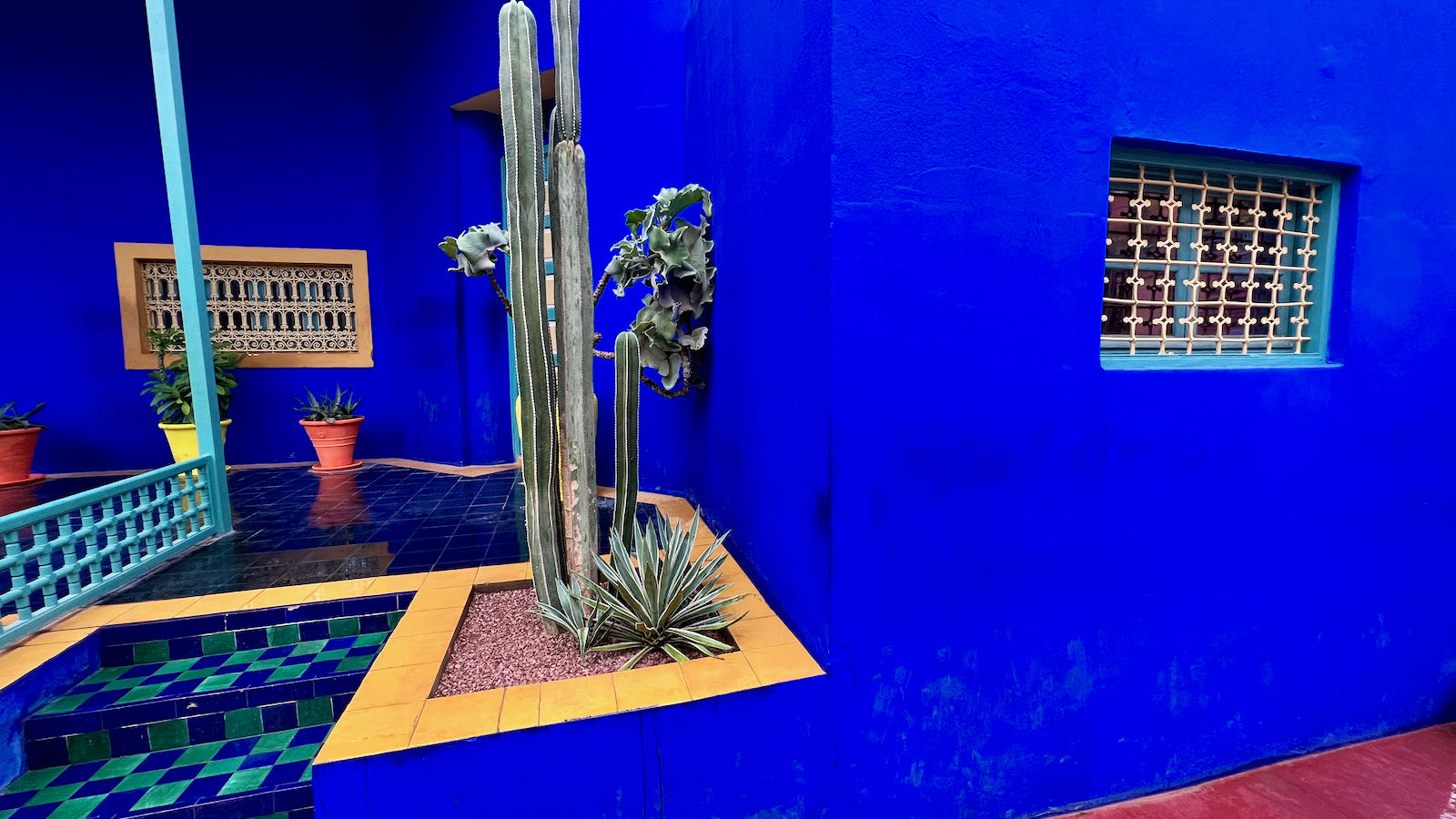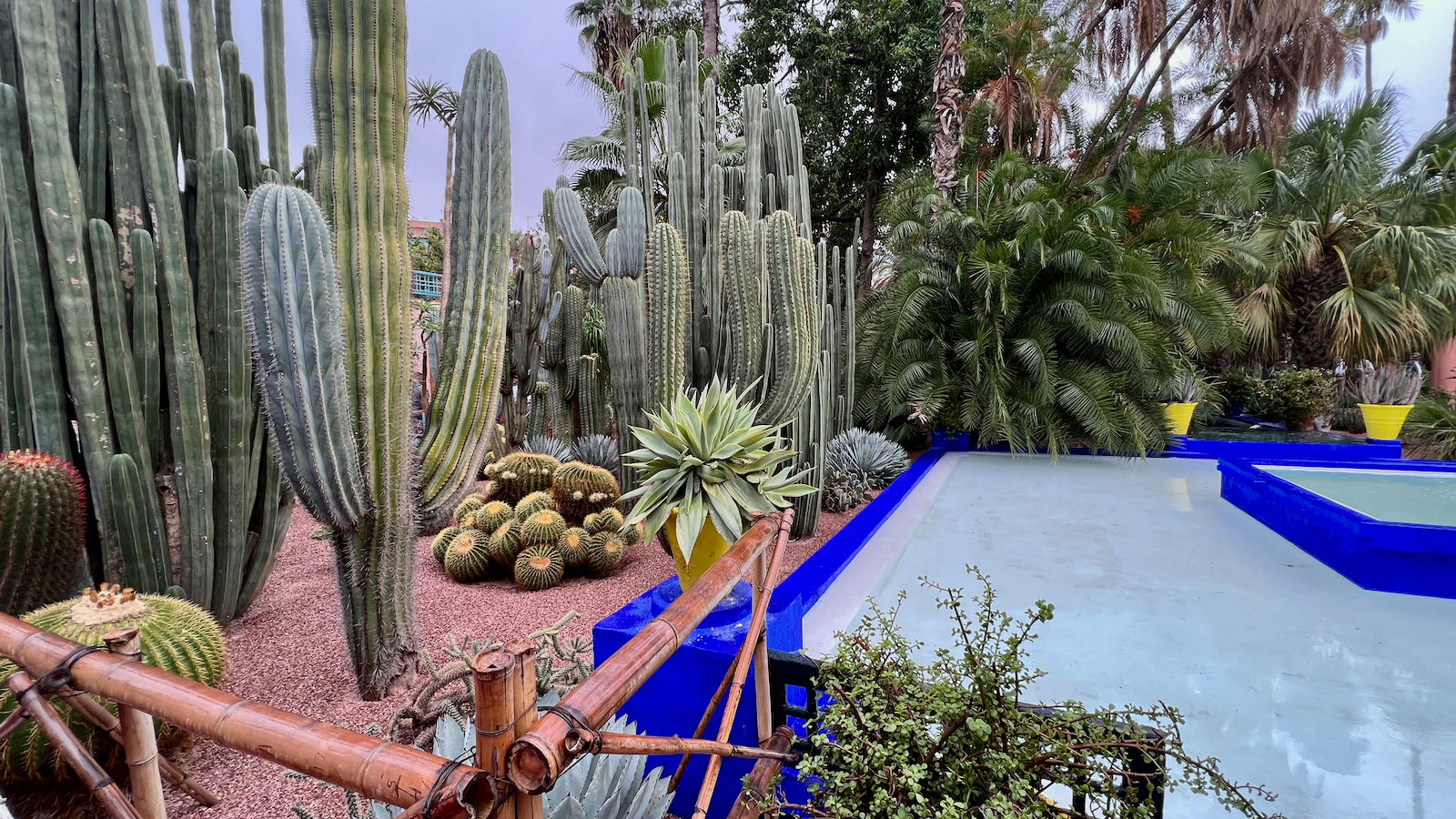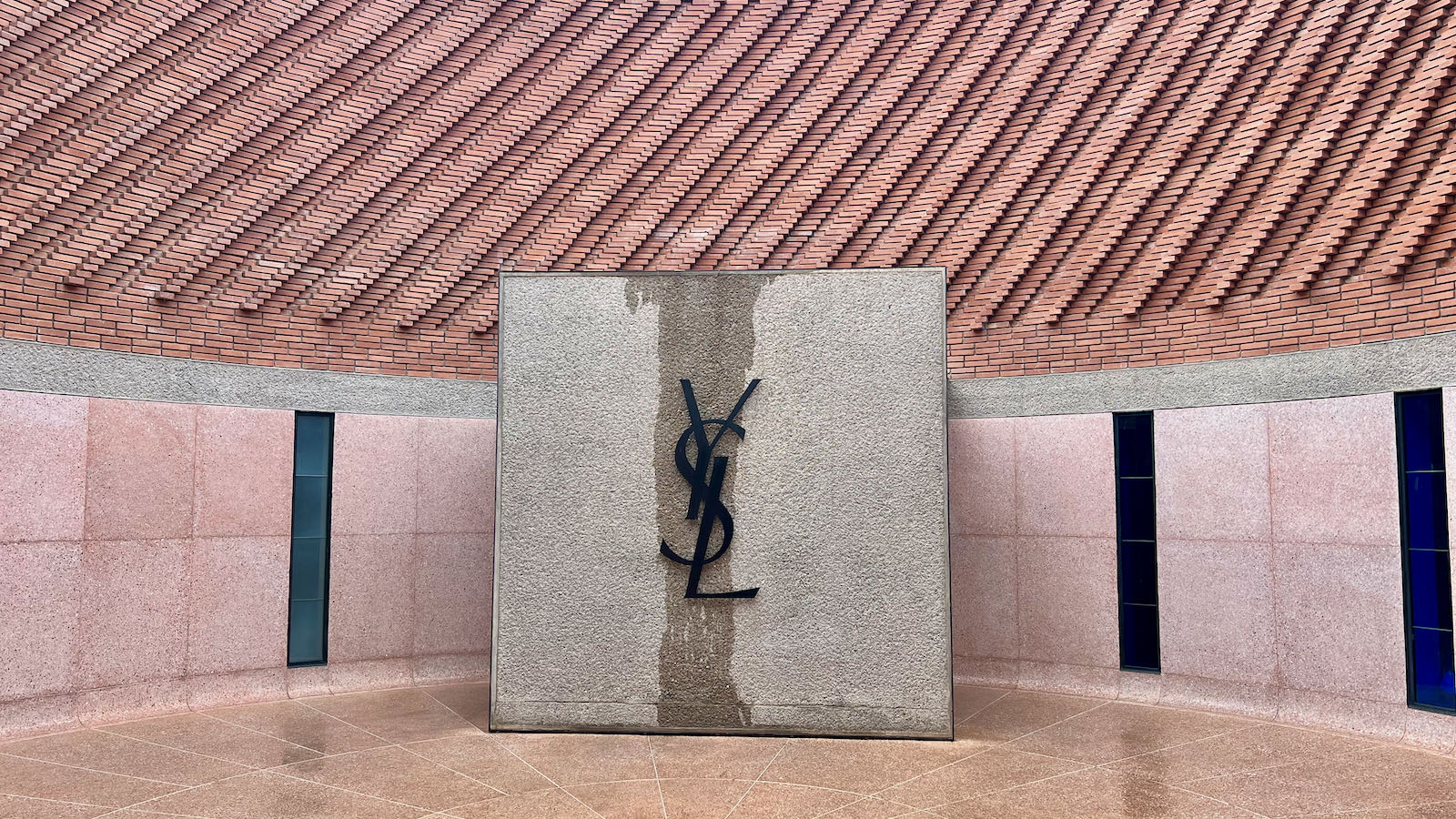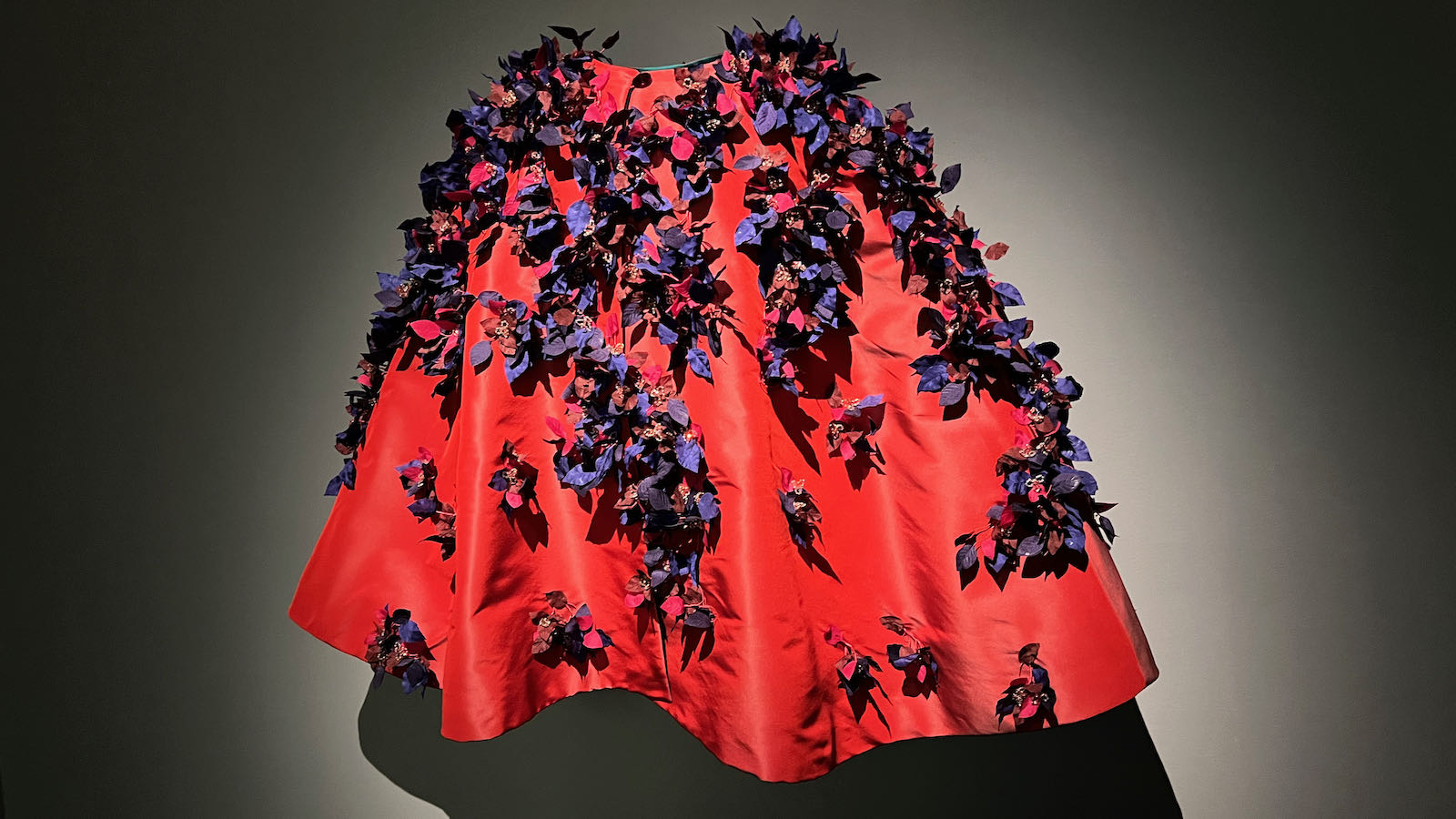 Bahia Palace and the Koutoubia Mosque
Built in the 19th century, the lovely Bahia Palace is certainly worth a visit. Created by former-slave-turned-aid to Sultan Hassan I, Si Moussa, the palace became the royal residence in 1956 when Morocco gained independence from France. Today it's a popular tourist attraction, with two acres of cooling gardens and beautiful decorative interiors. I recommend hiring a guide so you don't miss any juicy details – including about Si Moussa's extensive harem.
As I've mentioned, the people of Morocco are deeply religious, with Islam and the call to prayer crucially informing day-to-day life. There's a mosque in each of Marrakech's 320 quarters. But it's the stunning Koutoubia Mosque – built in the 12th century and the oldest in Africa – that towers above them all.
At 77 metres tall, it has a steep ramp leading to the minaret tower, from which the chief Imam calls the city to prayer five times a day. But with recorded announcements banned in the historic medina, the Imam ascends the ramp in a donkey-drawn cart.
Non-Muslims aren't allowed inside the Koutoubia Mosque, but it's visible from most parts of the medina – and beautiful to walk around and photograph. Like most buildings in the medina, it's constructed from a mix of limestone and red earth, which absorbs the harsh sunlight. The terracotta almost glows pink.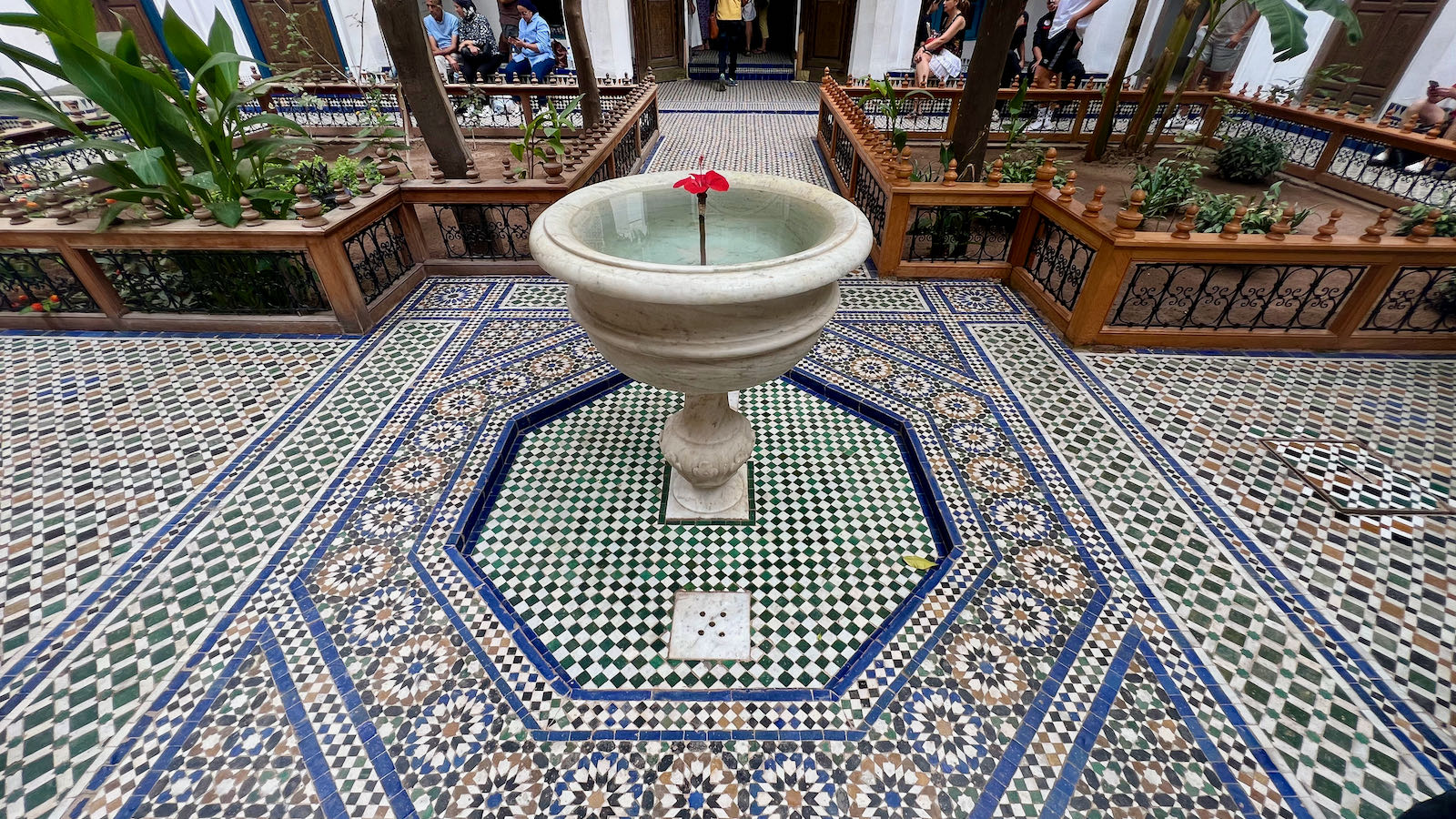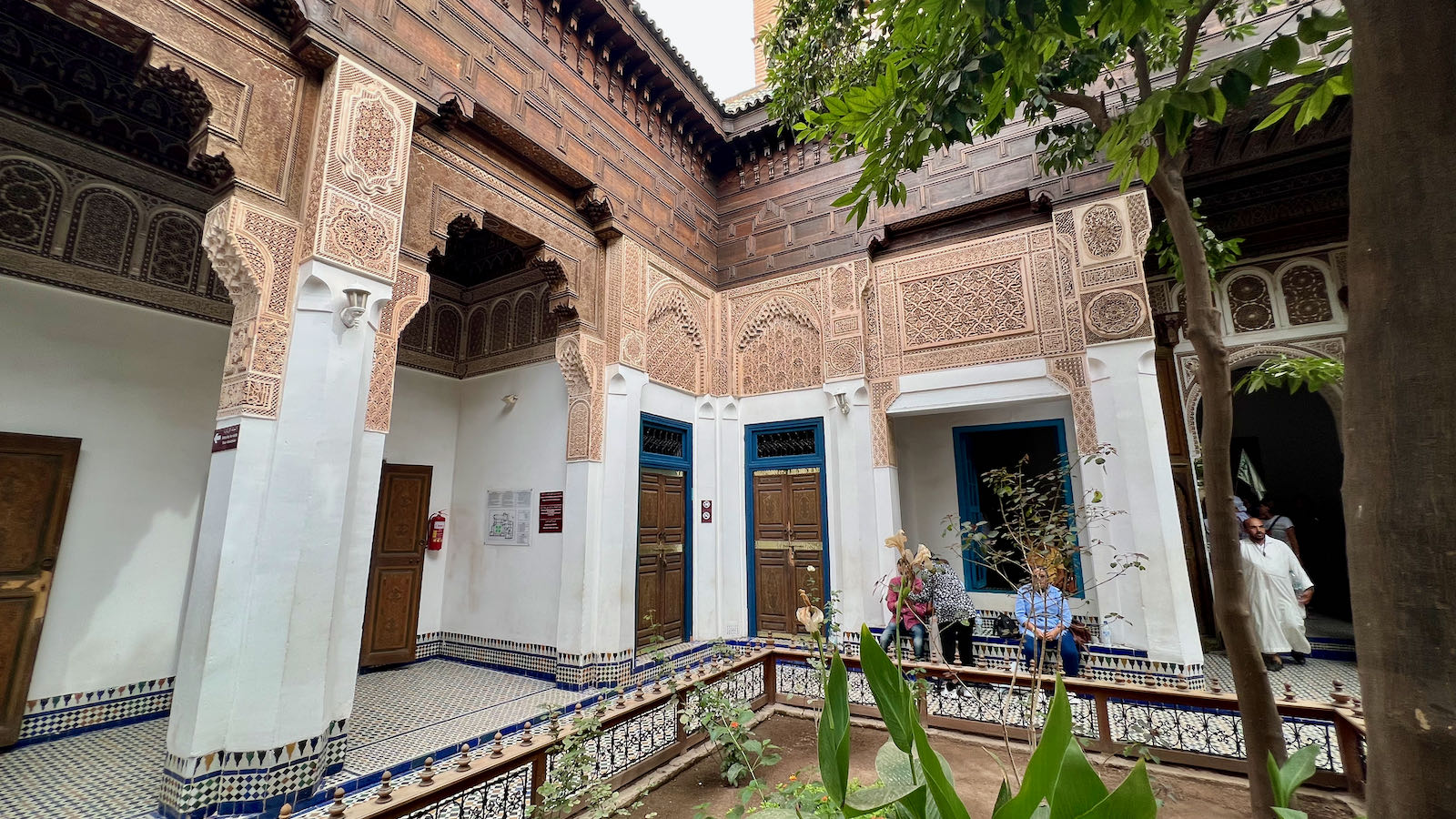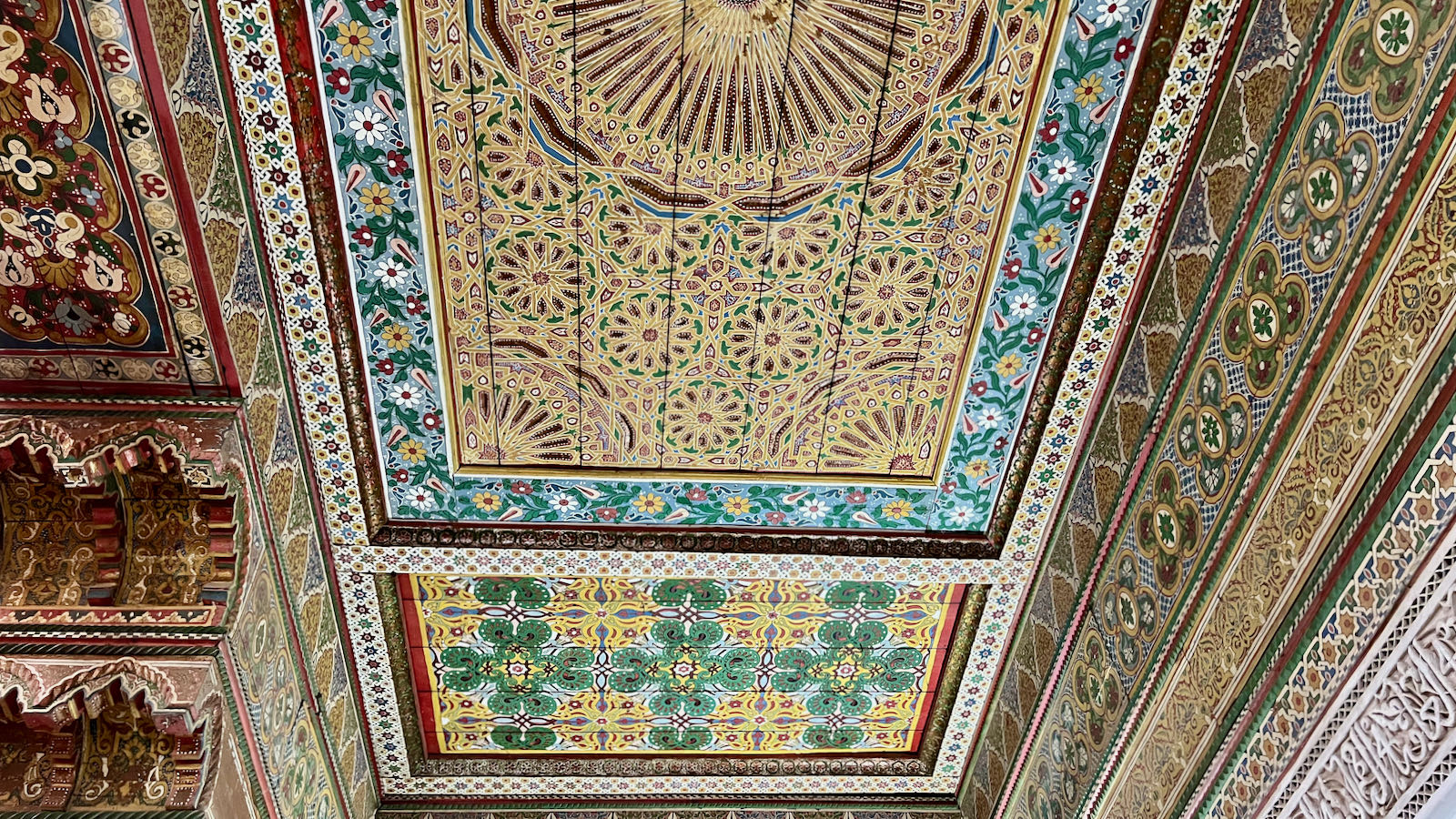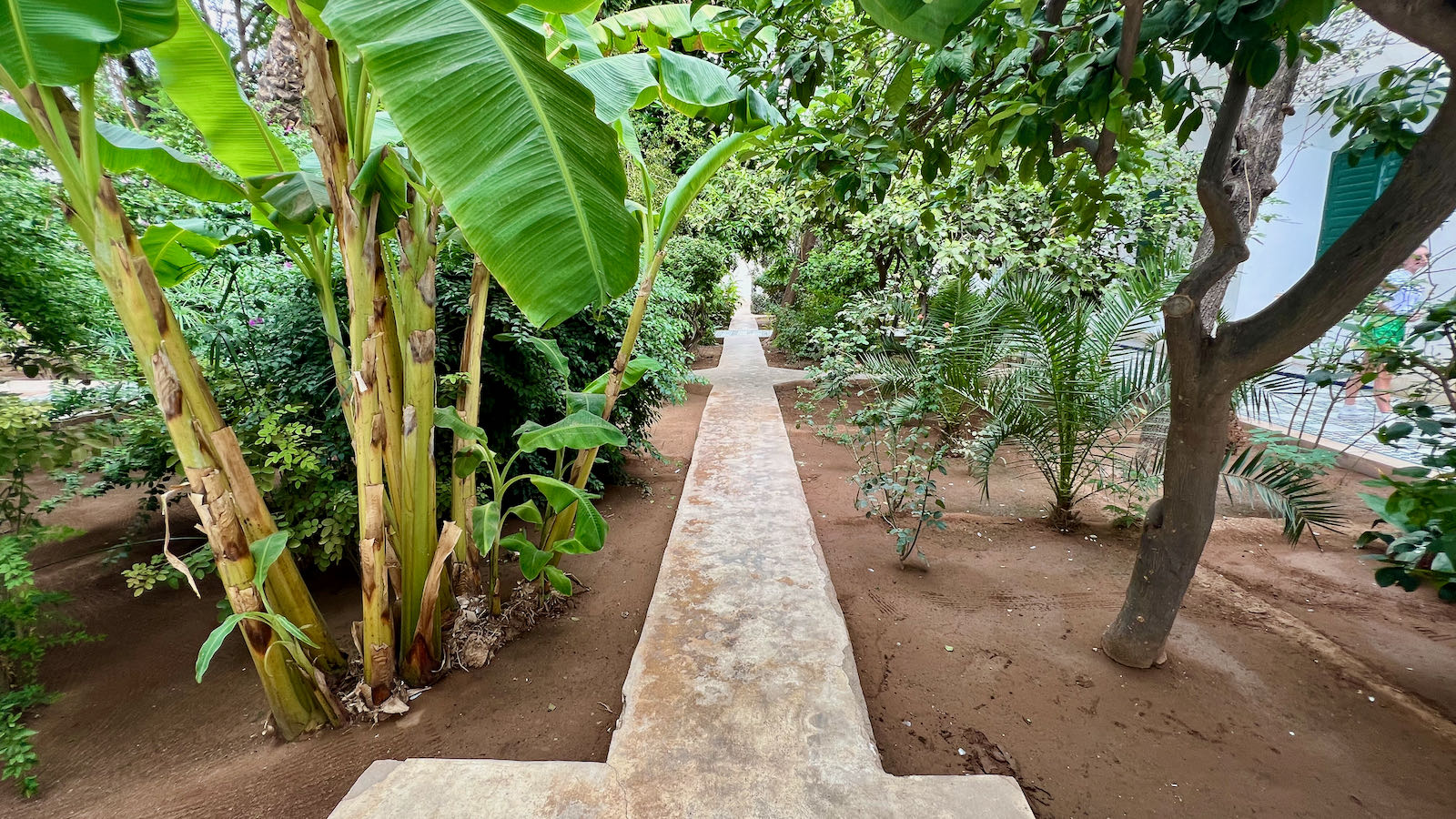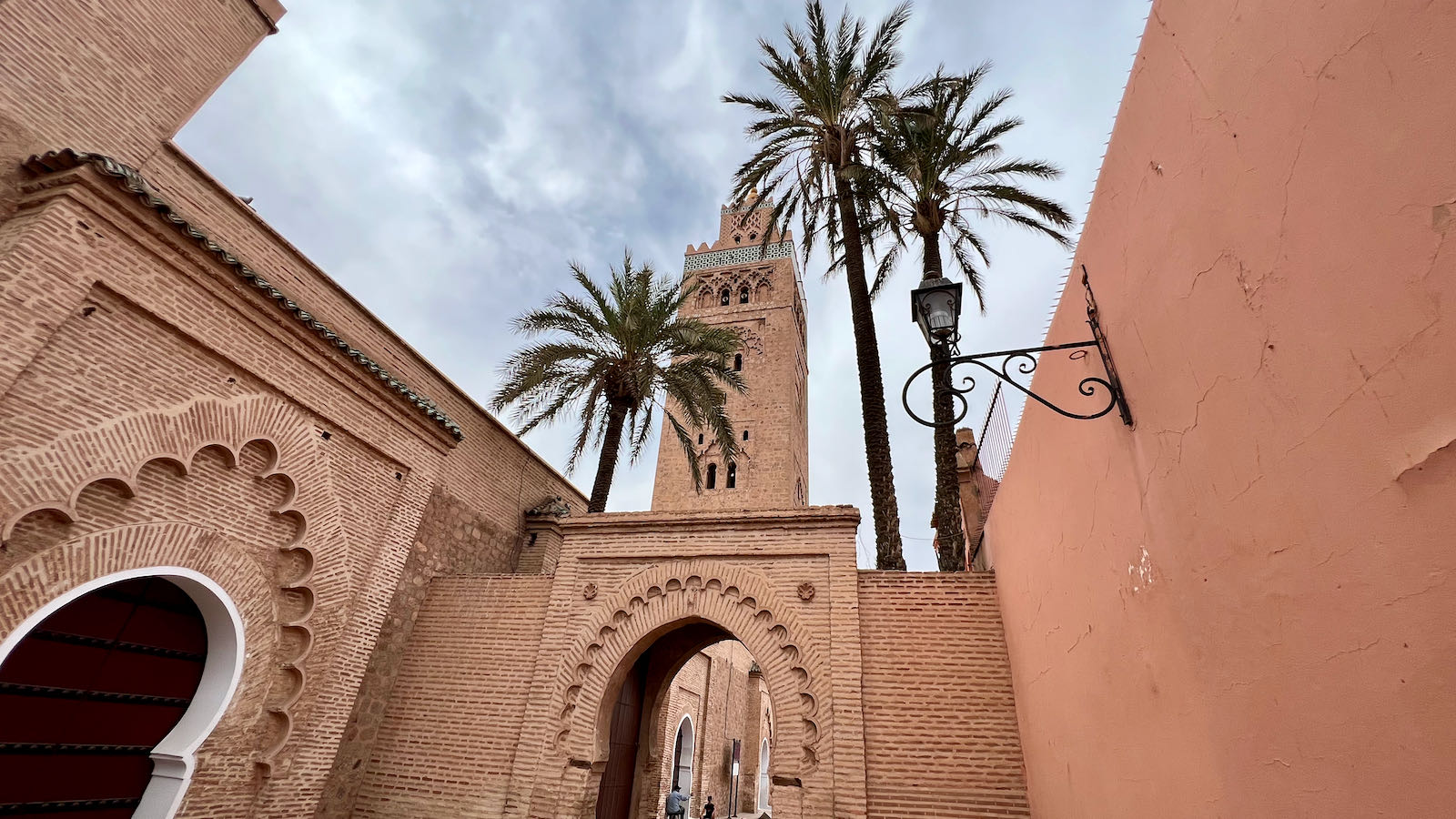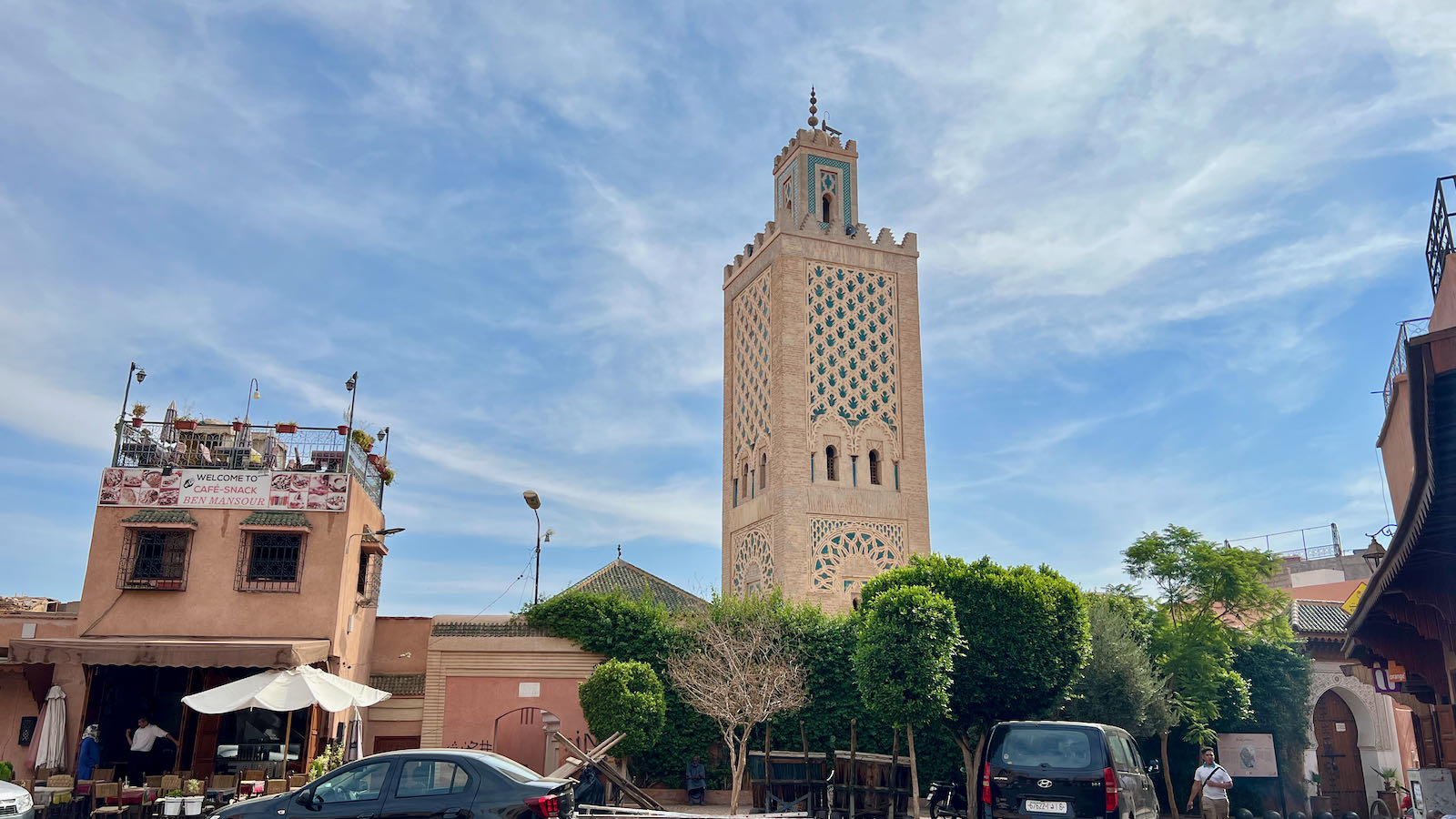 Visit a hammam
Visiting a hammam – a hot steam room where you have the option to be vigorously scrubbed with black clay – is an essential experience that gives you a unique insight into Moroccan life. There's a public hammam in every neighbourhood, but these are strictly for locals. What you're after is a private hammam. Your riad or hotel will recommend one.
Services on offer include a traditional hammam as well as massages and potentially a milk bath, ideally scented with rose.
I visit the Medina Spa for a massage with orange blossom oil. It's fine, but I wish I'd taken my riad's advice and gone to the more luxurious Koutoubia Spa instead. Generally, it's all very affordable. Though of course fancy hotels like the Royal Mansour and La Mamounia charge a pretty penny. Just be sure to book and pay in advance.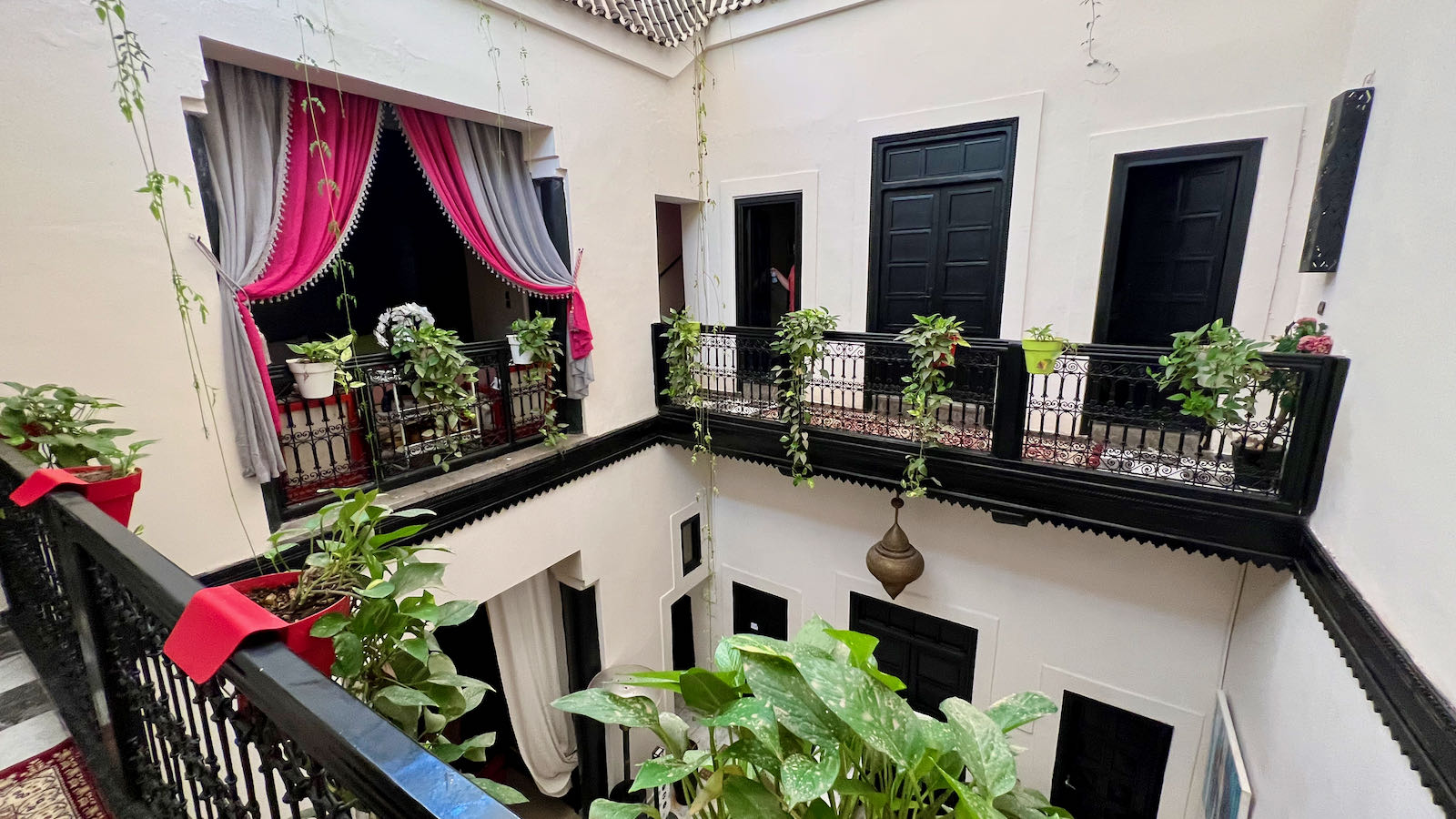 Ad – Scroll down to continue reading.Minimum spend, terms & conditions apply.
Accommodation in Marrakech
Marrakech is a city of paradoxes, where poverty and privilege have formed an uneasy truce. And the accommodation options reflect this. Budget travellers will find plenty of choices, while those seeking luxury are equally well served by world-class hotels across Marrakech and throughout major cities in Morocco.
But for an authentic experience, I highly recommend staying in the medina in a riad – a traditional Moroccan house built around a lush internal courtyard. There's likely no car access (hence the wheelbarrow for luggage), and it's probable your guesthouse will be located down a narrow, dusty and hard-to-find alleyway.
Mine is, anyway. And it's absolute magic.
Riad Itrane
I discover the lovely Riad Itrane in the heart of Marrakech after scrolling through countless glowing reviews online. A mere two-minute walk from Jemaa el-Fnaa, this reasonably-priced guesthouse features a beautiful pool and rooftop garden. So I don't need much convincing to book a room.
The next-level service begins before I even arrive. As a white woman with fiery red hair travelling alone, I'm a tad nervous about my safety – particularly when walking around the medina at night. But the gracious owner Charlotte allays my fears, responding to my neurotic emails with kindness and encouragement.
Marrakech is a safe city, she assures me, though at my request she organises escorts to walk me to and from my commitments at night. (In hindsight this was completely unnecessary, as I didn't feel unsafe once). She books airport transfers and drivers, arranges a delightful home-cooked dinner at the riad on my first night, and generally serves as my personal concierge. Charlotte and the Riad Itrane staff: I salute you.
My 'Gemma' Junior Suite – which opens onto the pool and courtyard garden – costs under $AUD200 a night. And it's supremely comfortable, with decorative Moroccan touches, a striking turquoise bathroom and a small sitting area and outdoor terrace.
Each morning, I enjoy a delicious breakfast by the pool – included in the room rate – with freshly-squeezed orange juice and bottomless coffee, sweet pastries and homemade cake, and an assortment of jams that are among the best I've ever tried.
I can't rave about Riad Itrane enough.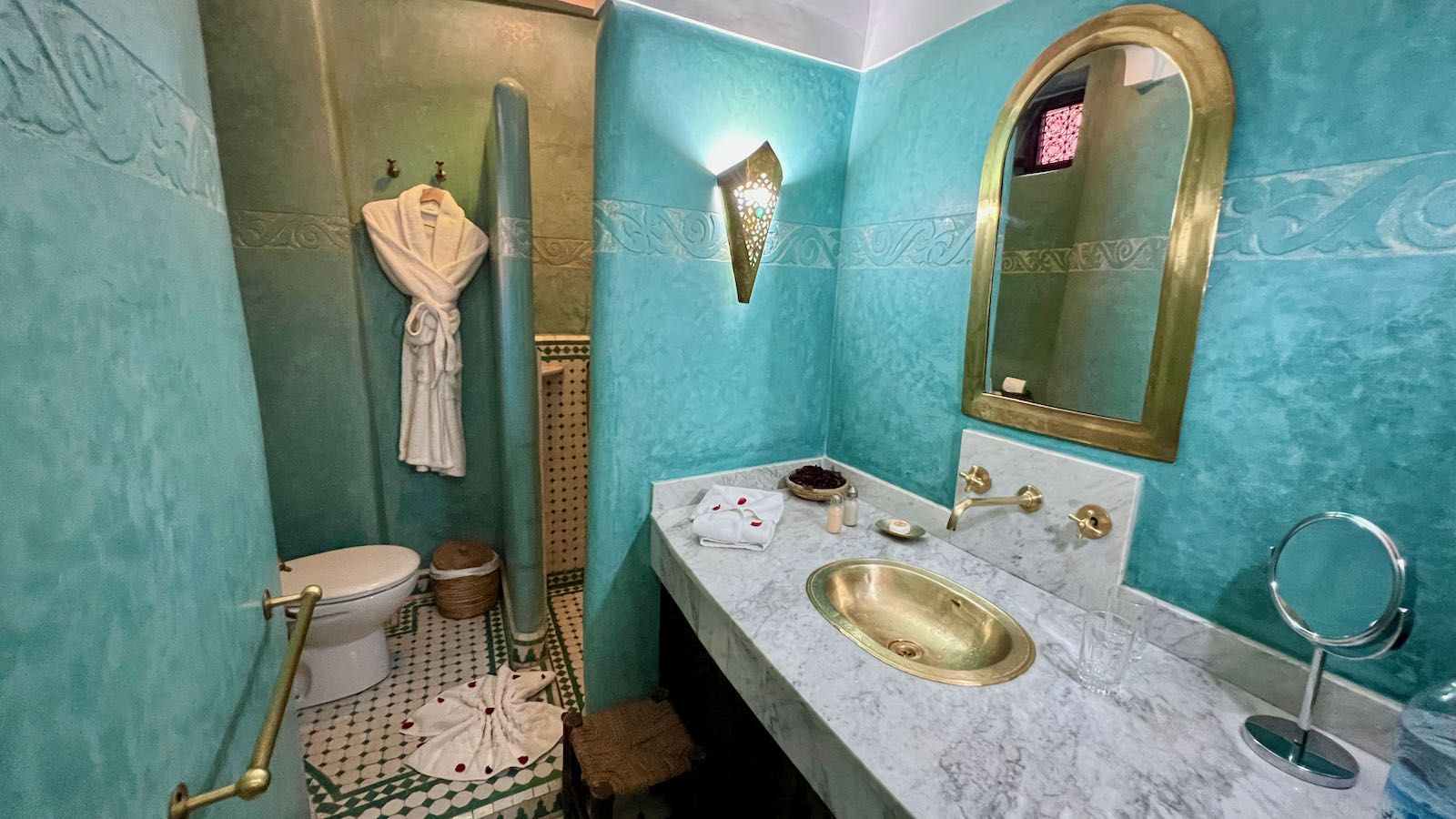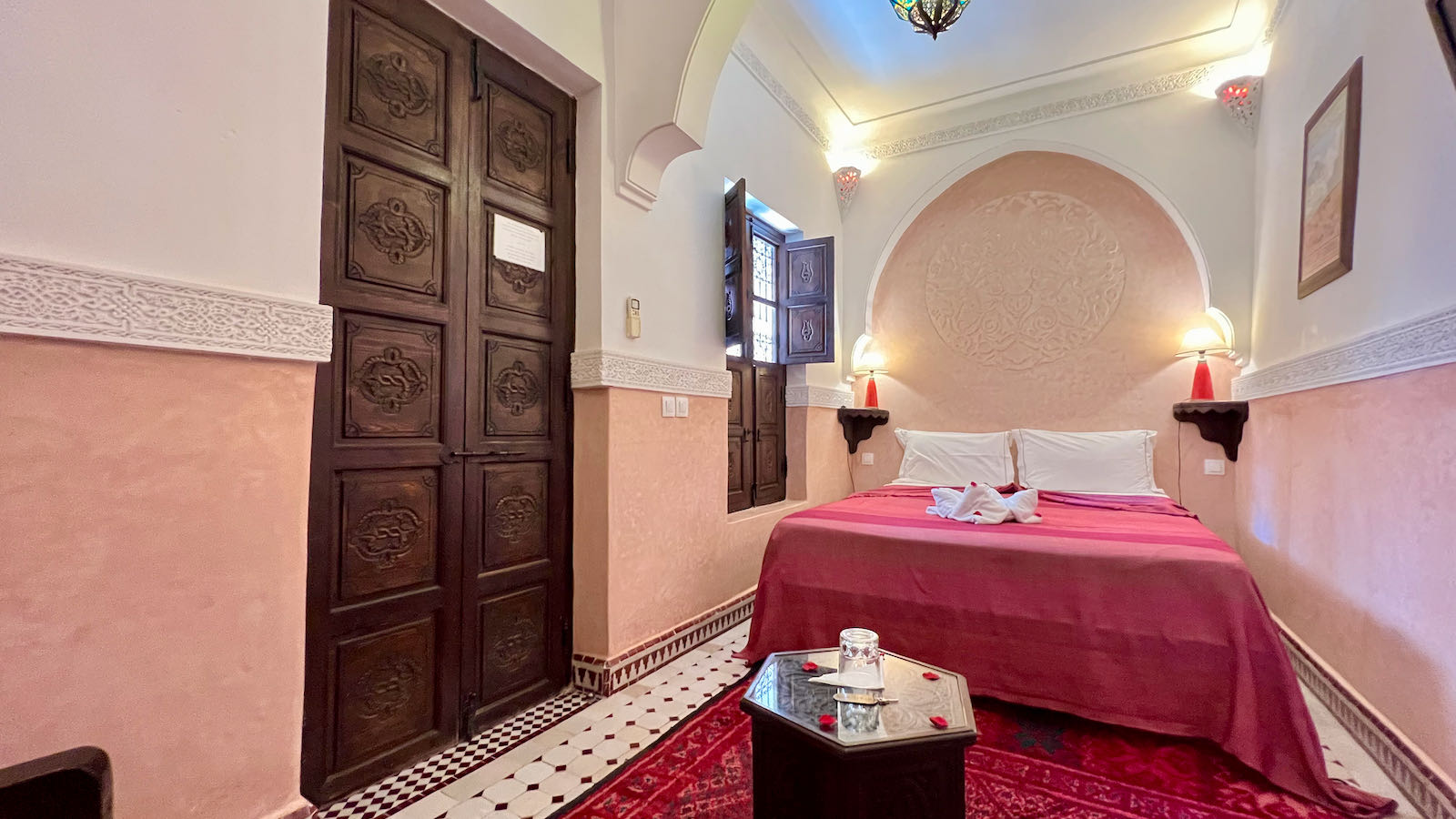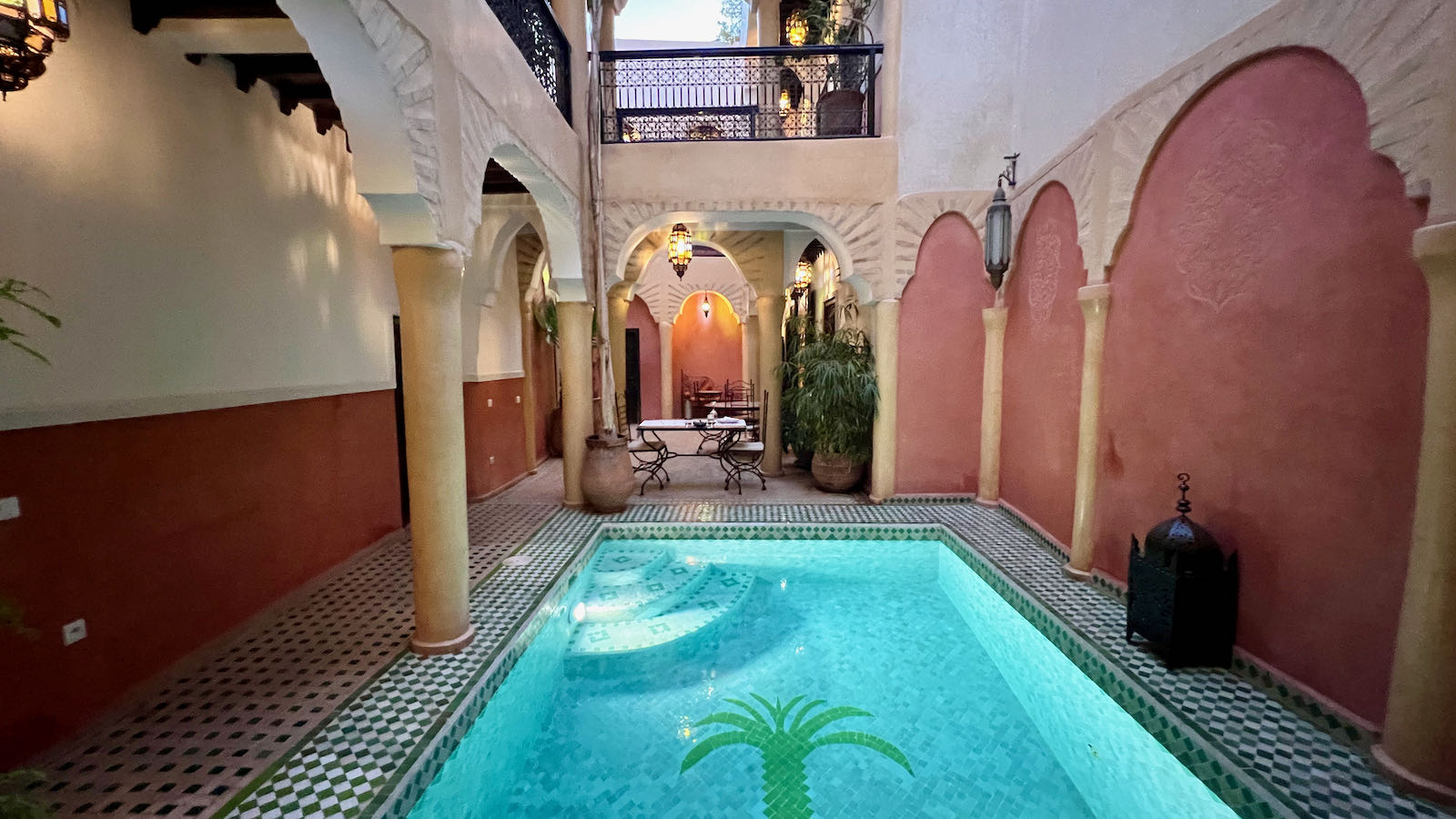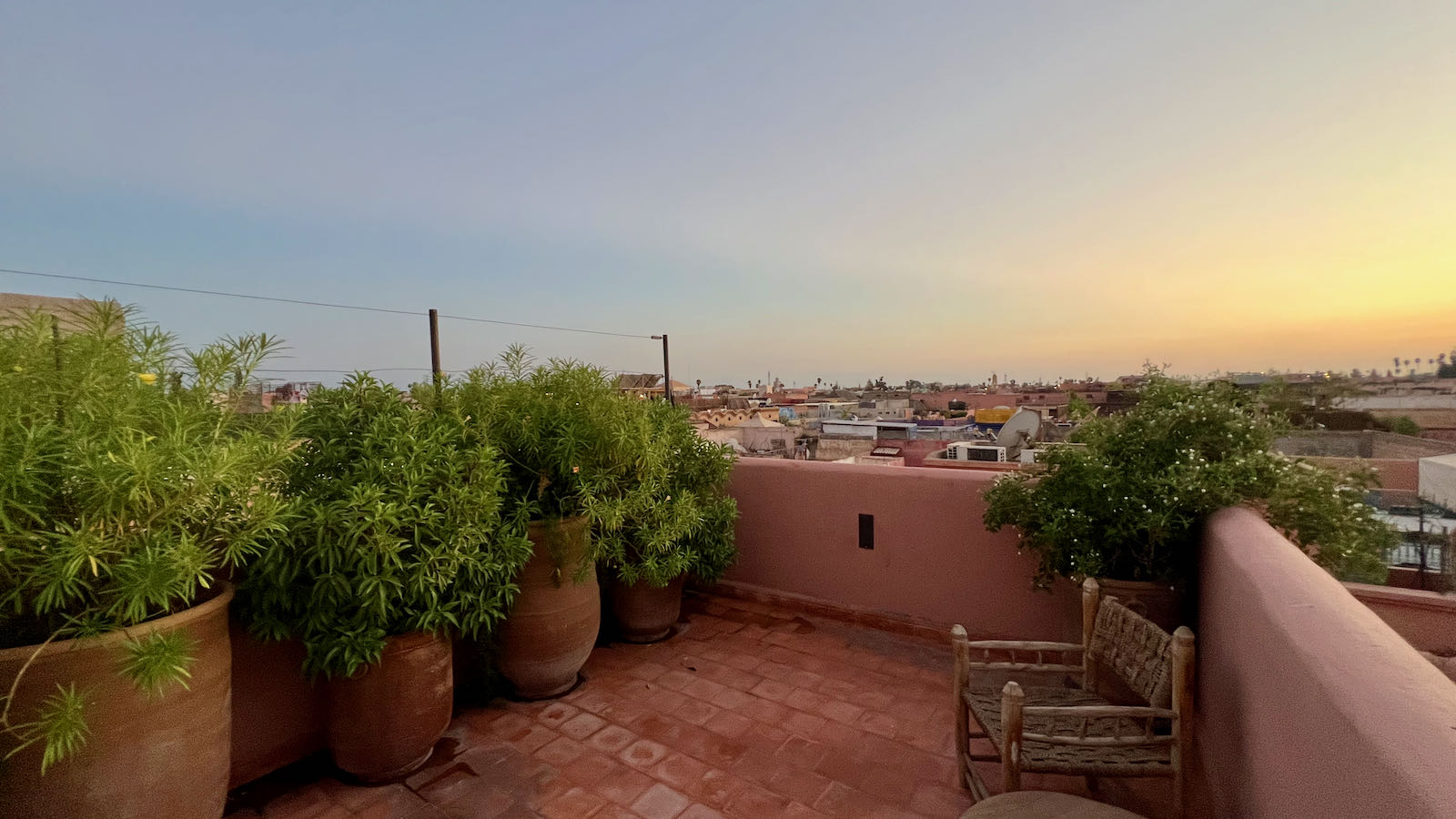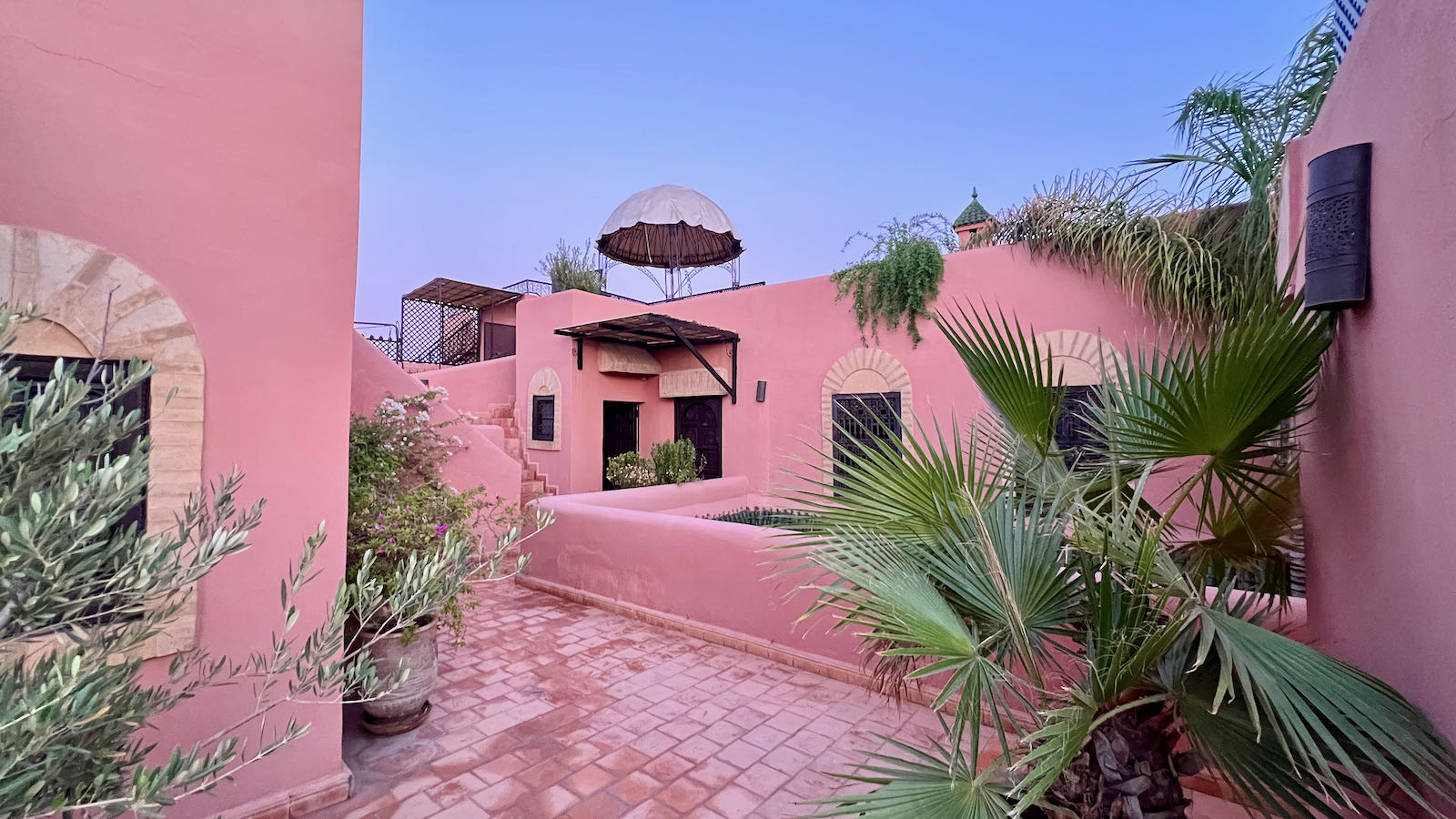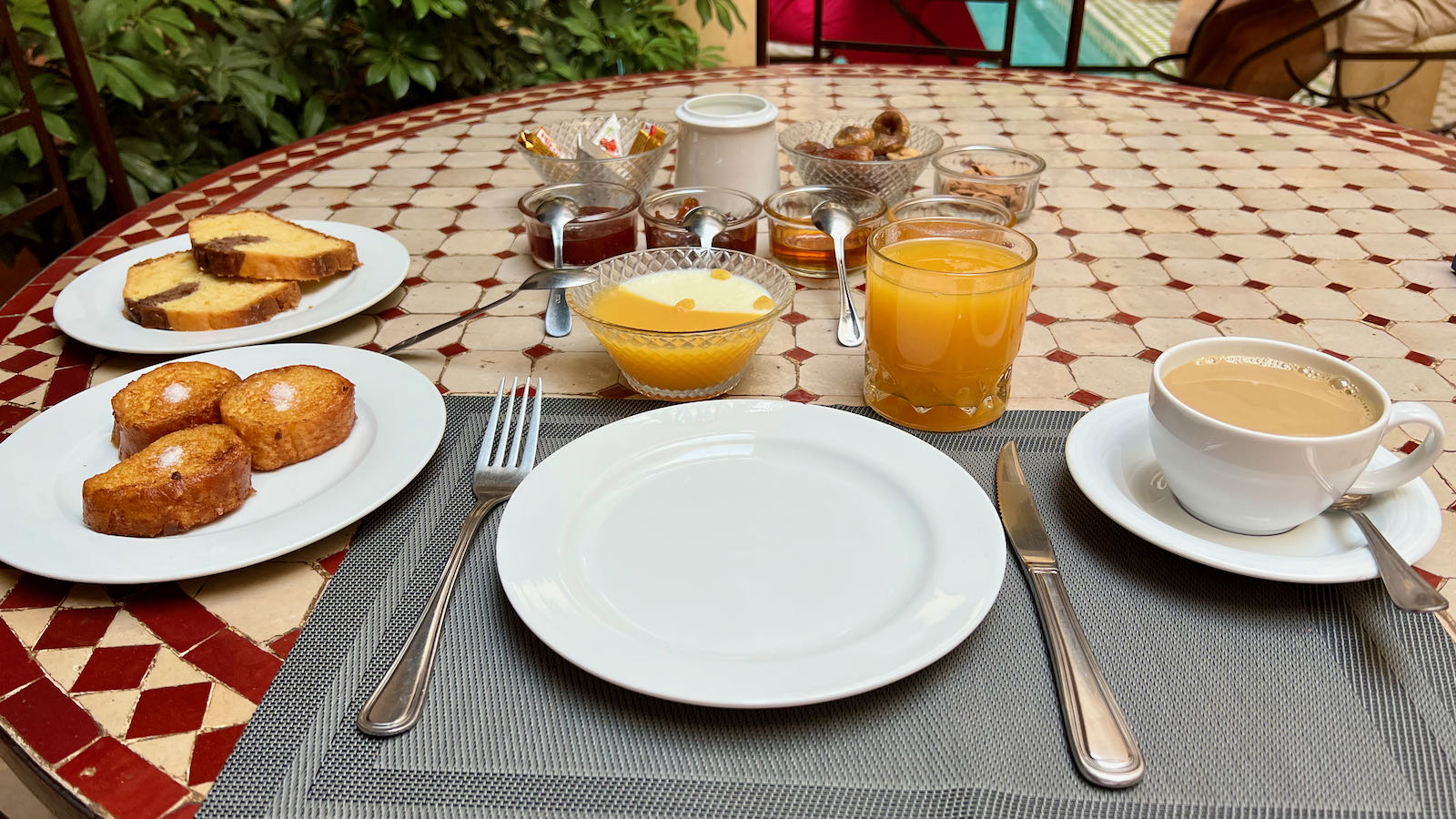 The Royal Mansour Hotel
At the opposite end of the spectrum, the Royal Mansour Hotel is the most expensive hotel in Marrakech – yes, even pricier than the famed La Mamounia. And it's a stunner. With walls cloaked in sumptuous fabrics, groaning chandeliers, filagree metalwork and patterned tiles, it's too much – in the best possible way. Actually, of all the luxury hotels I've ever set foot in (and I've clocked up a few), the Royal Mansour is one of my favourites. Stay here for guaranteed luxury in opulent surrounds.
At the Royal Mansour, you'll discover the wealthy French expat community is alive and well. Decked head-to-toe in Chanel, chain-smoking and enviably tanned, they swan through the lobby and palm-strewn courtyard as if they own the place. Which they may well do.
My approach? Dress up and join them. If you can't afford to stay here (and few can), then a visit to one of their four excellent bars is the next best thing. I take up residence in the Fireplace Lounge, serenaded with jazz from a talented duo.
My 'Royal Mansour' cocktail is delectable, with Champagne and silky raspberry puree spiked with honey from the Sahara. Sure, it's the equivalent of $AUD50. But complimentary smoked almonds, cashews and green olives are served alongside, so it's a relative bargain. Even the coasters are made of fine linen, with the Royal Mansour's logo tastefully screen printed in gold. I snaffle one for my collection.
Stay, drink or dine – but whatever you do, don't pass up a visit to this memorable Moroccan hotel.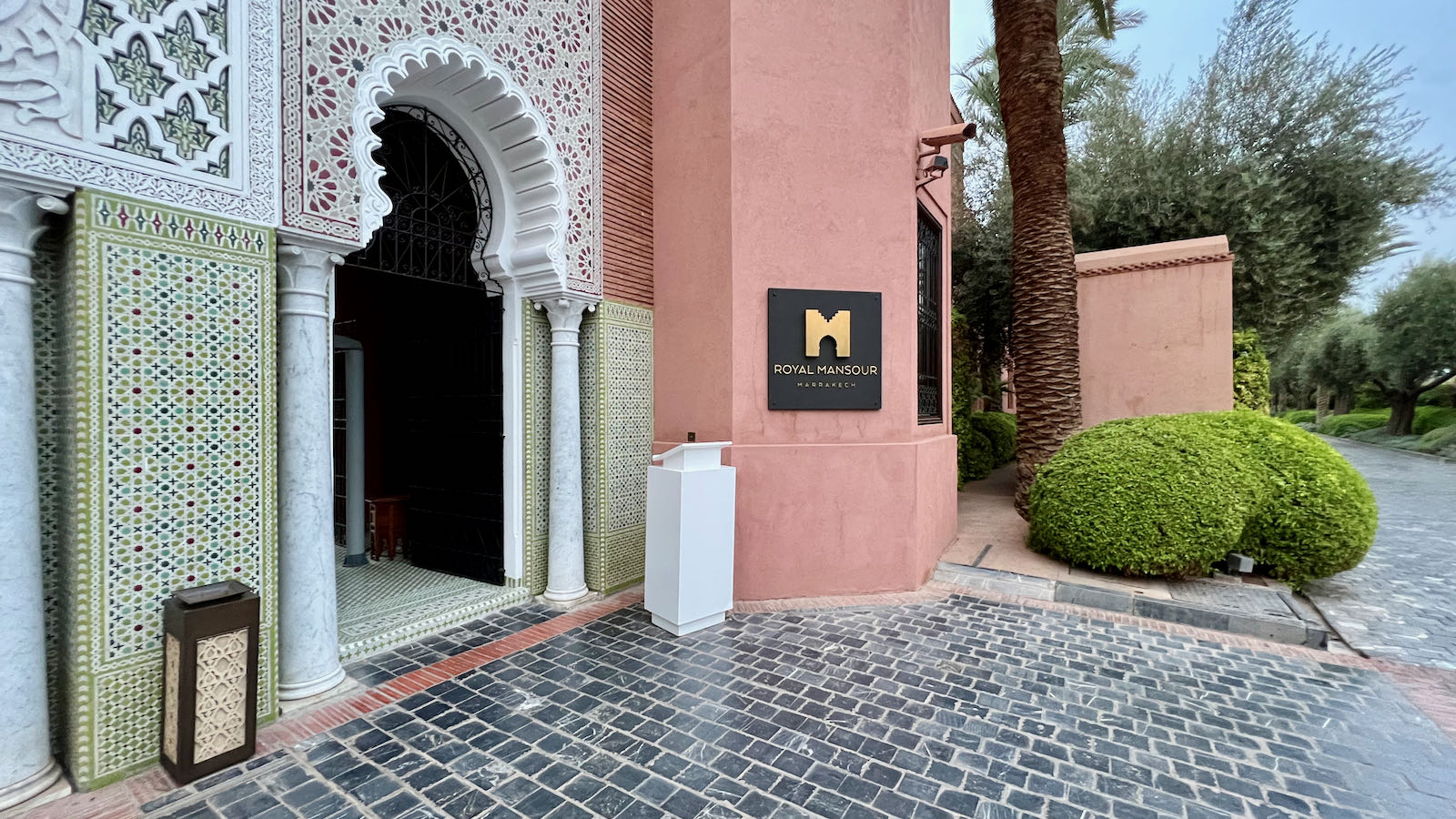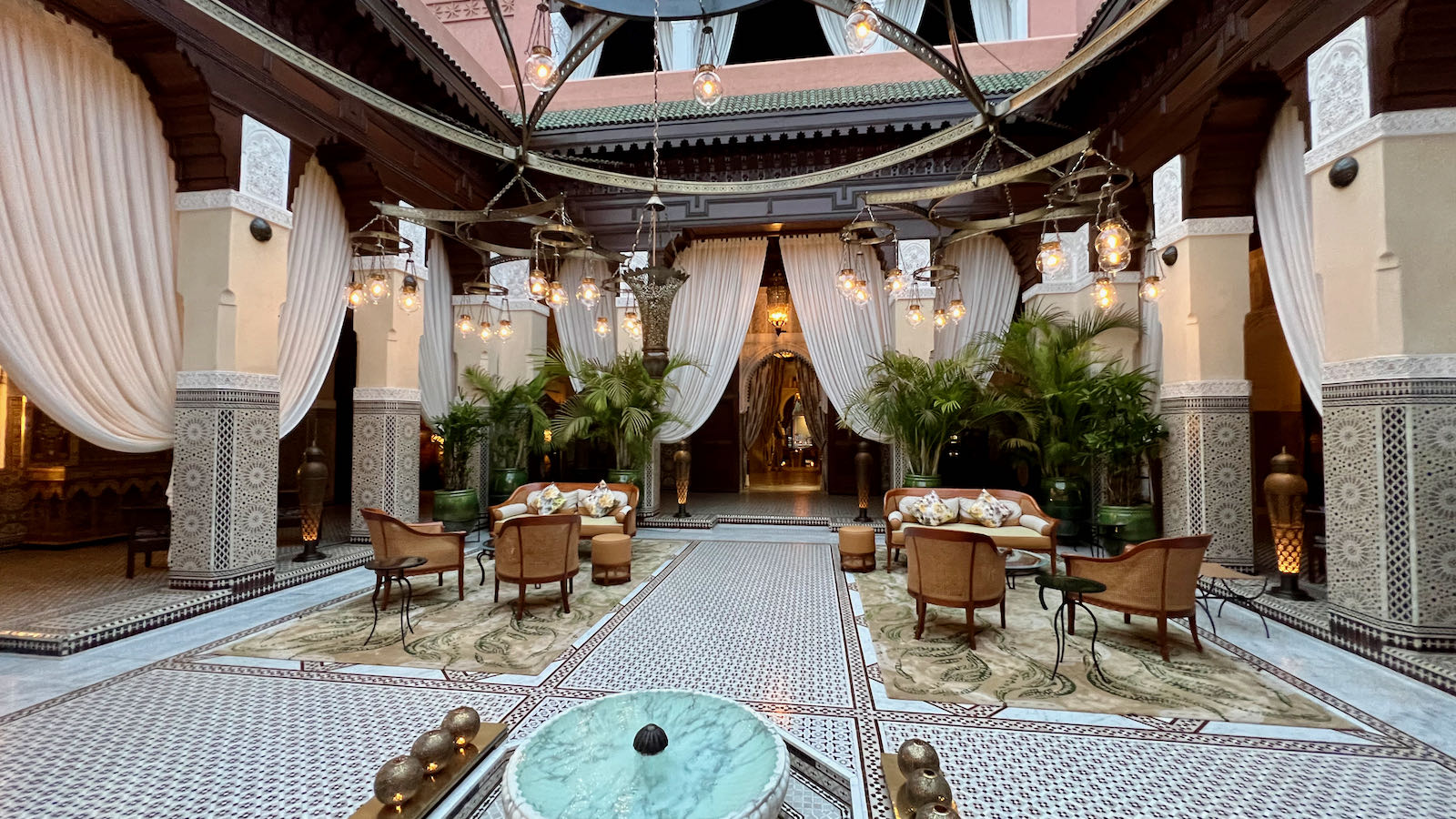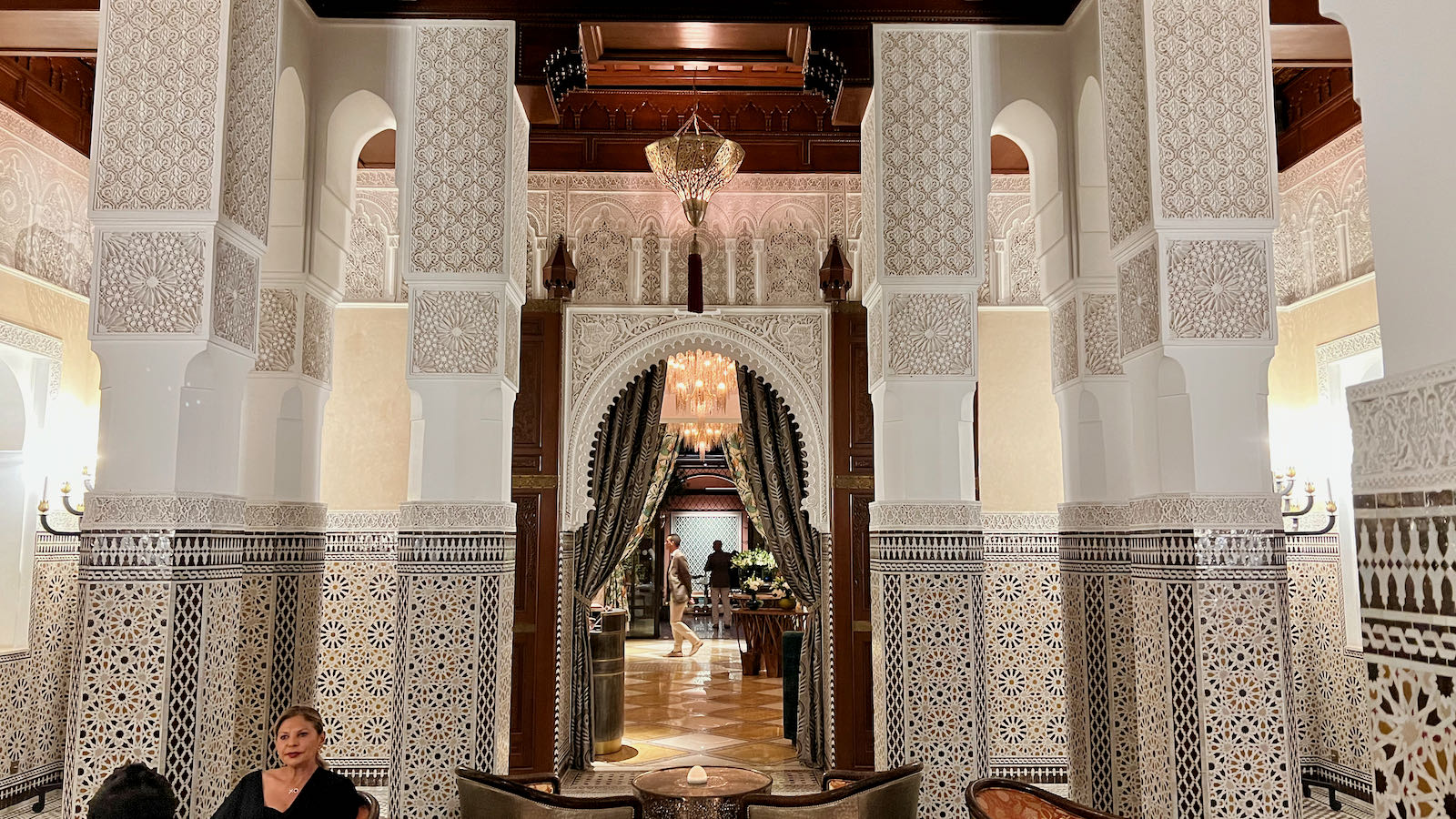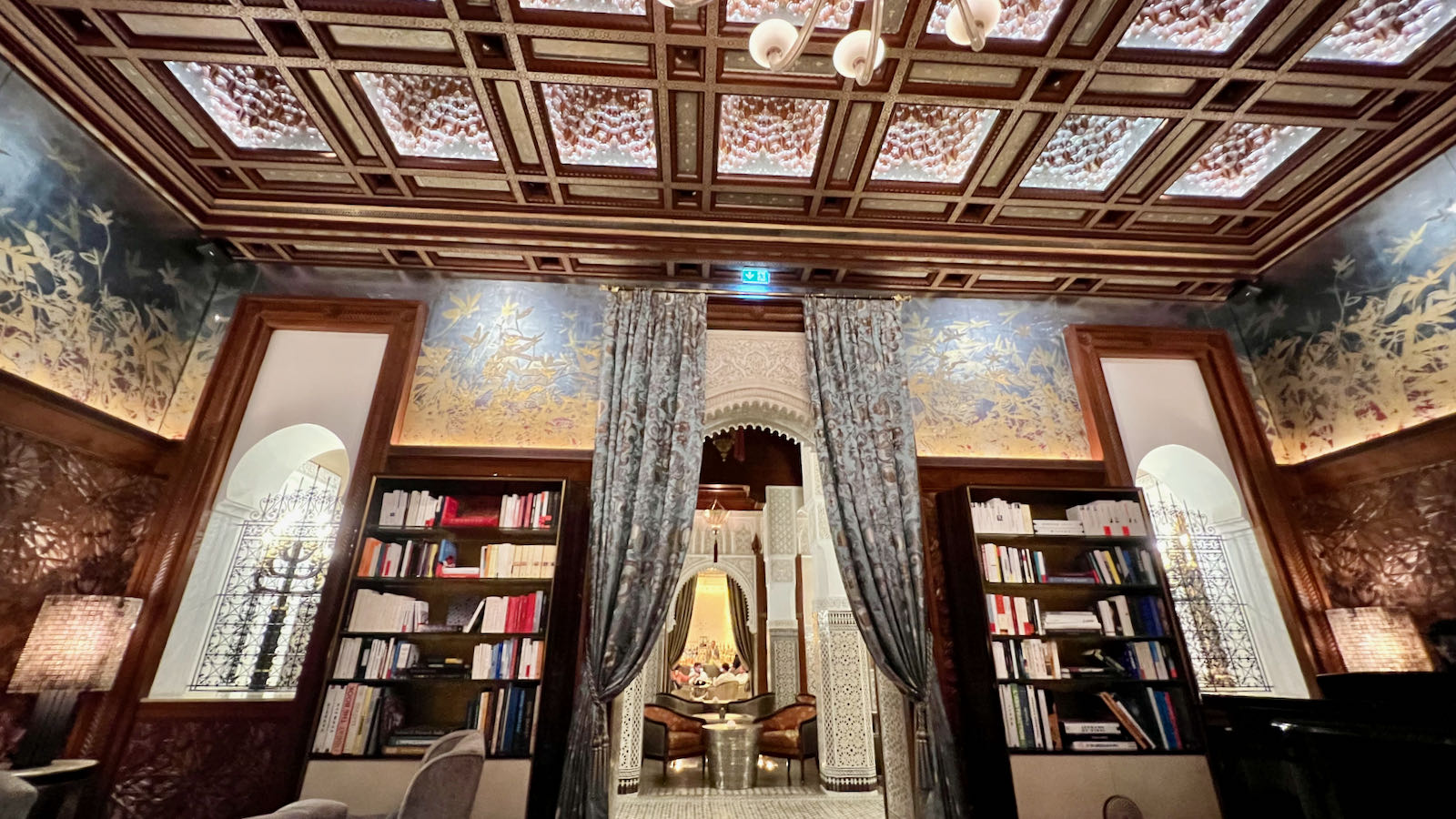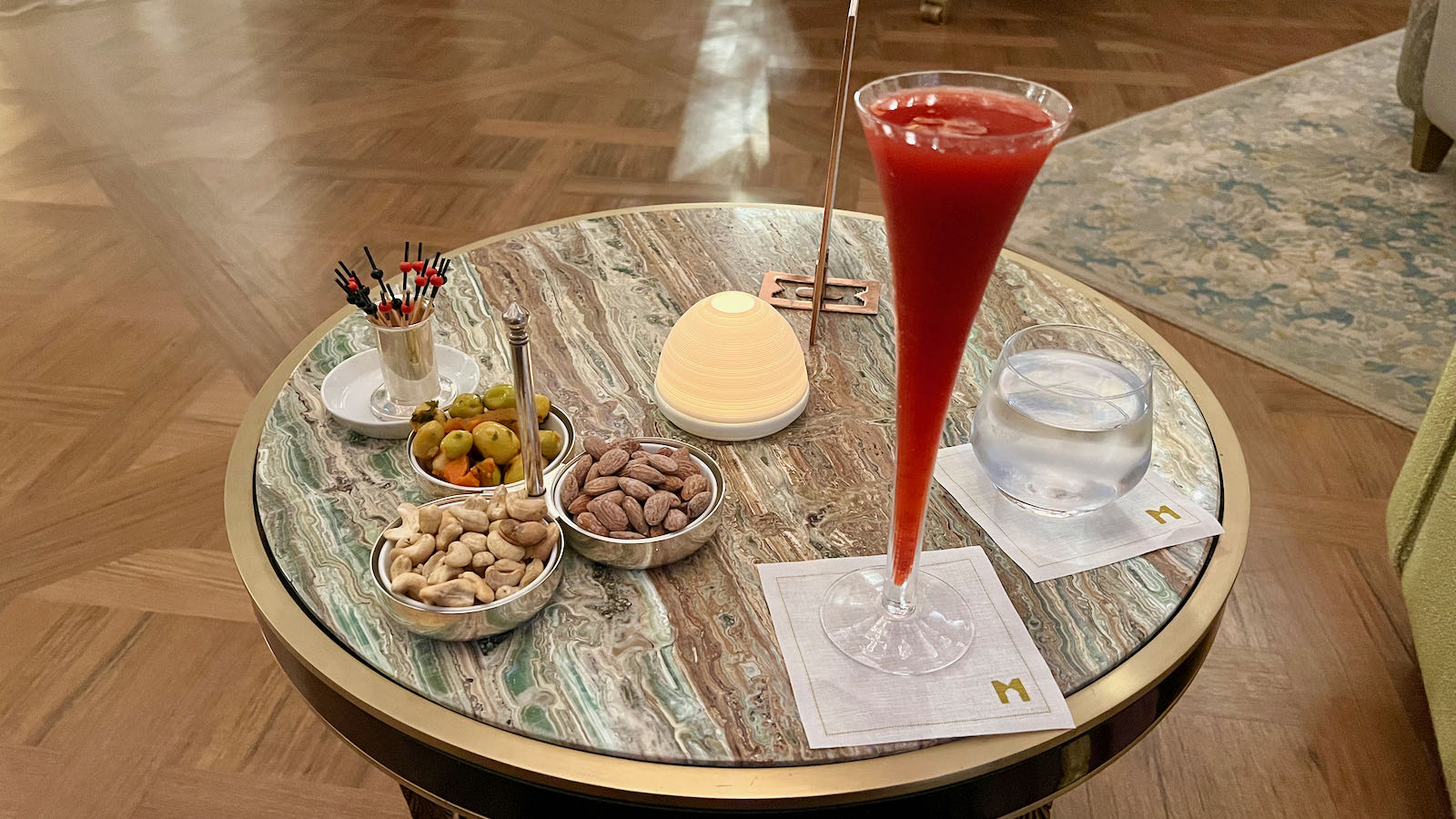 Delicious dining and drinking
The local cuisine of Morocco is indisputably delicious, full of heady spices, fresh vegetables and succulent meats. Interestingly, though, most Moroccans rarely eat out. So some of the best food to be had in Marrakech is simple home cooking.
If your riad offers dinner, be sure to book in. You'll likely experience the wonders of a multi-course home-cooked meal. Struggling to get your five a day? Then don't forget to order a plate of wonderful Moroccan salads, with fresh-as veggies served a zillion different ways.
But there are a few things to keep in mind when dining in Marrakech. Moroccan hospitality is justifiably renowned, with most Marrakeshi taking immense pride in their culture and cuisine. When eating out, you'll find the pace leisurely, and the portions large. So only order multiple courses if you have a few hours and belt notches to spare.
Similarly, if you don't finish everything on your plate – no matter how much you protest to the contrary – your hosts will assume you didn't like the food and feel that they've failed you. So take this into account, wear bottoms with an elasticated waist and settle in for a long, filling night.
Also be mindful of the fact that most locals are devoted Muslims, so by extension they don't drink. As a result, many places don't serve alcohol (though a good portion do). Endless cups of mint tea is many Marrakeshi's idea of a good night out. The ritual is something to behold, with the tea poured from a great height from an elaborate silver teapot with a curved spout.
By extension, Marrakech doesn't have a huge nightlife scene. But there are a number of pumping bars, many owned and visited by hard-partying Francophiles.
La Grande Table Marocaine
I've already sung the praises of the opulent Royal Mansour Hotel. So it should come as no surprise that the best restaurant in Morocco – as voted by the World's 50 Best Awards – is located inside the hotel. La Grande Table Marocaine is the brainchild of 3-Michelin-star French chef Yannick Alleno. He opened the restaurant in 2008 after extensive hands-on research, scouring the nation for the very best in Moroccan cuisine. Of course, Alleno doesn't just serve the classics. He reinvents them.
As I soon discover, the setting is palatial, the service incredible and the food eye-poppingly good. Once I'm seated at my hand-wrought brass table, two waiters approach for an elaborate hand-washing ritual. Suitably refreshed, I scan the digital menu. There's no contest: I order the pigeon pastilla to start, followed by the sea bream tangia with black olives and Moroccan herbs.
My pastilla arrives on a decorative hand-painted plate. It's enormous, topped with icing sugar and a grid of fragrant cinnamon. I cut into the layers of filo pastry, which are so fine and crisp they shatter like shards of glass. The interplay of sweet and savoury is intoxicating, but the portion is too large for me: I can't finish it.
My two waiters are visibly disappointed. But their dismay only grows. I can't even eat half of my lovely sea bream tangia. At their request, I approach the laden petit fours trolley (as you can read about here, I adore a trolley in a world-class restaurant). But I'm so full I can only manage two small sweets.
The bill takes ages to arrive, but the reason soon becomes clear. After speaking to management, my waiters have taken my main course off the bill. All $AUD70 of it! Their rationale? I didn't eat it.
How's that for Morrocan hospitality?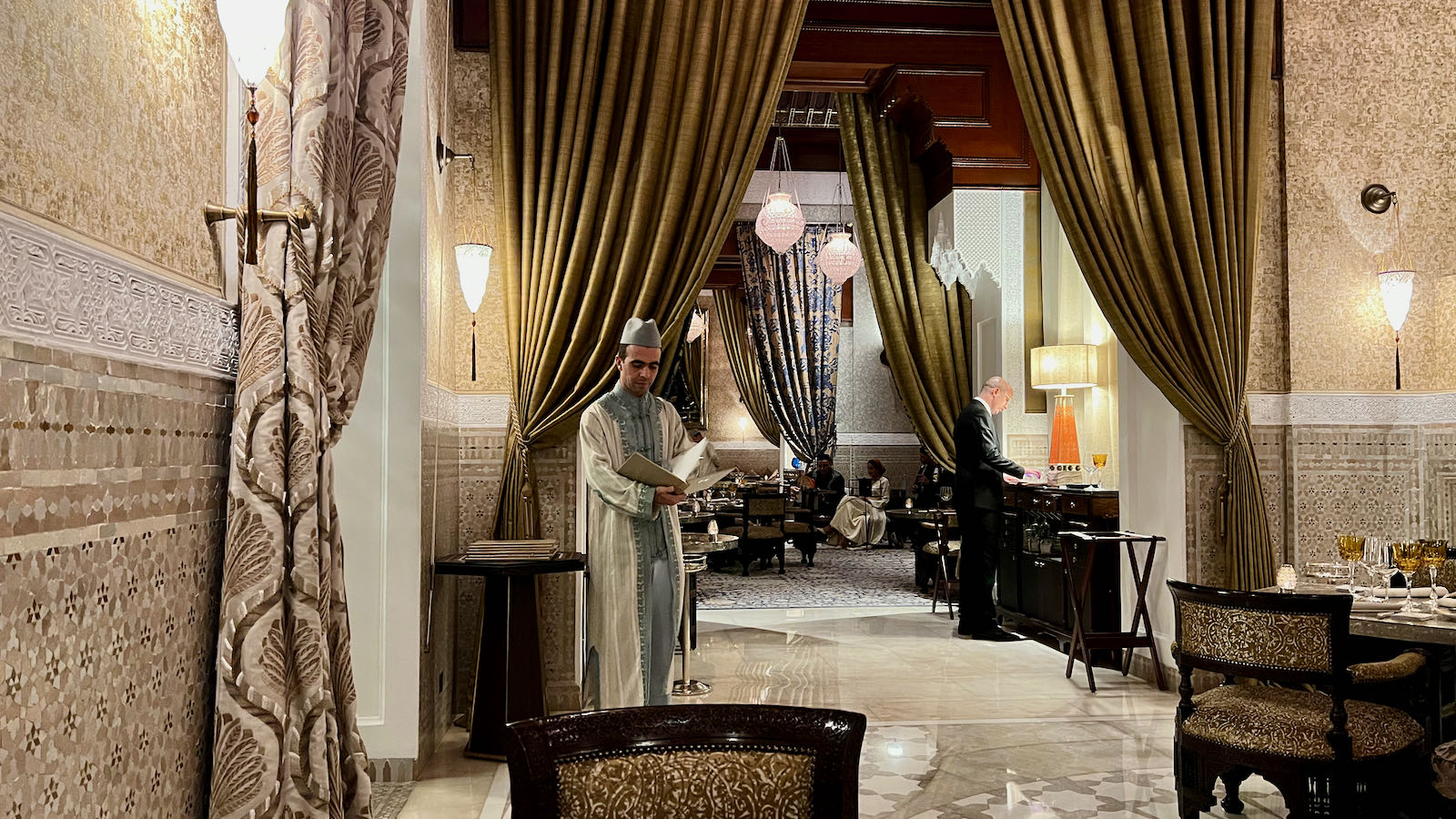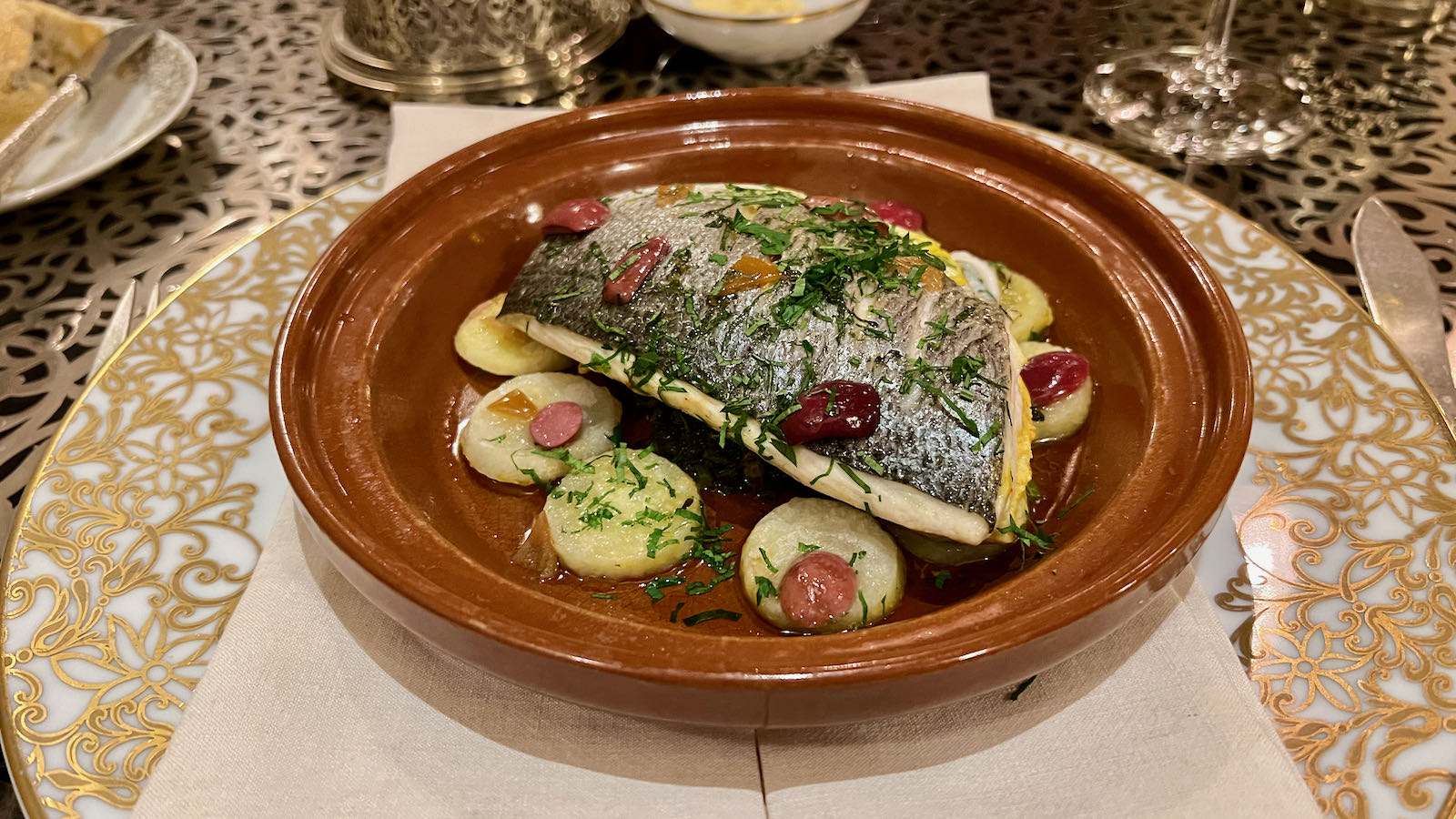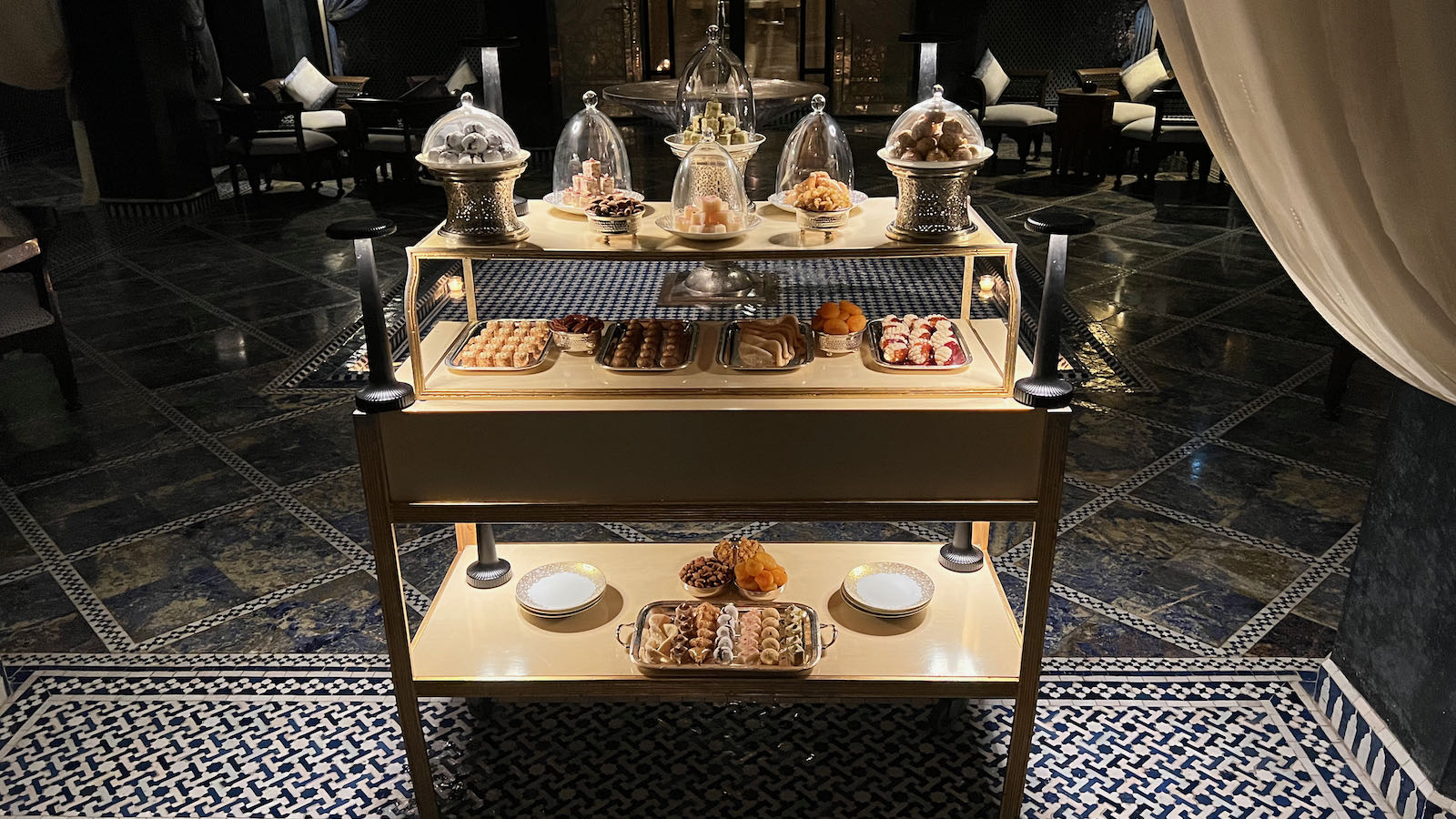 Grande Cafe de la Poste
With grand colonial-era decor, a buzzy vibe and a French-leaning menu, the historic Grande Cafe de la Poste is perfect for a lunch or boozy dinner. Inside it's dark and deliberately moody – the ideal setting for a long and debaucherous night out.
But it's on the palm-dotted terrace that you'll want to dine during the day. Here, you'll find chic French expats slurping oysters and chain smoking. On the menu? French and international dishes with the odd Moroccan special thrown in. I enjoy a delightful little whiting ball tagine served with fragrant capsicum and tomato. There's a good wine list as well, with both Moroccan and French vino on offer.
And given the venue is located outside of the medina walls, you'll have the novelty of arriving here by car if you so choose.
Dinner at your riad
Again, if your guesthouse offers dinner, don't pass it up. Many riads don't have a restaurant – including where I'm staying at Riad Itrane. But you can often request dinner a day or two in advance, prepared with market-fresh produce bought that very morning.
I enjoy a beautiful dinner by the pool at Riad Itrane, with nourishing Moroccan salads, a chicken and green olive tagine and a mellow Moroccan red wine – the Domaine de Sahari Reserve. It's becoming a theme of my time in Marrakech, but I'm too full for dessert. Though they're kind enough to add it to my breakfast spread the next morning.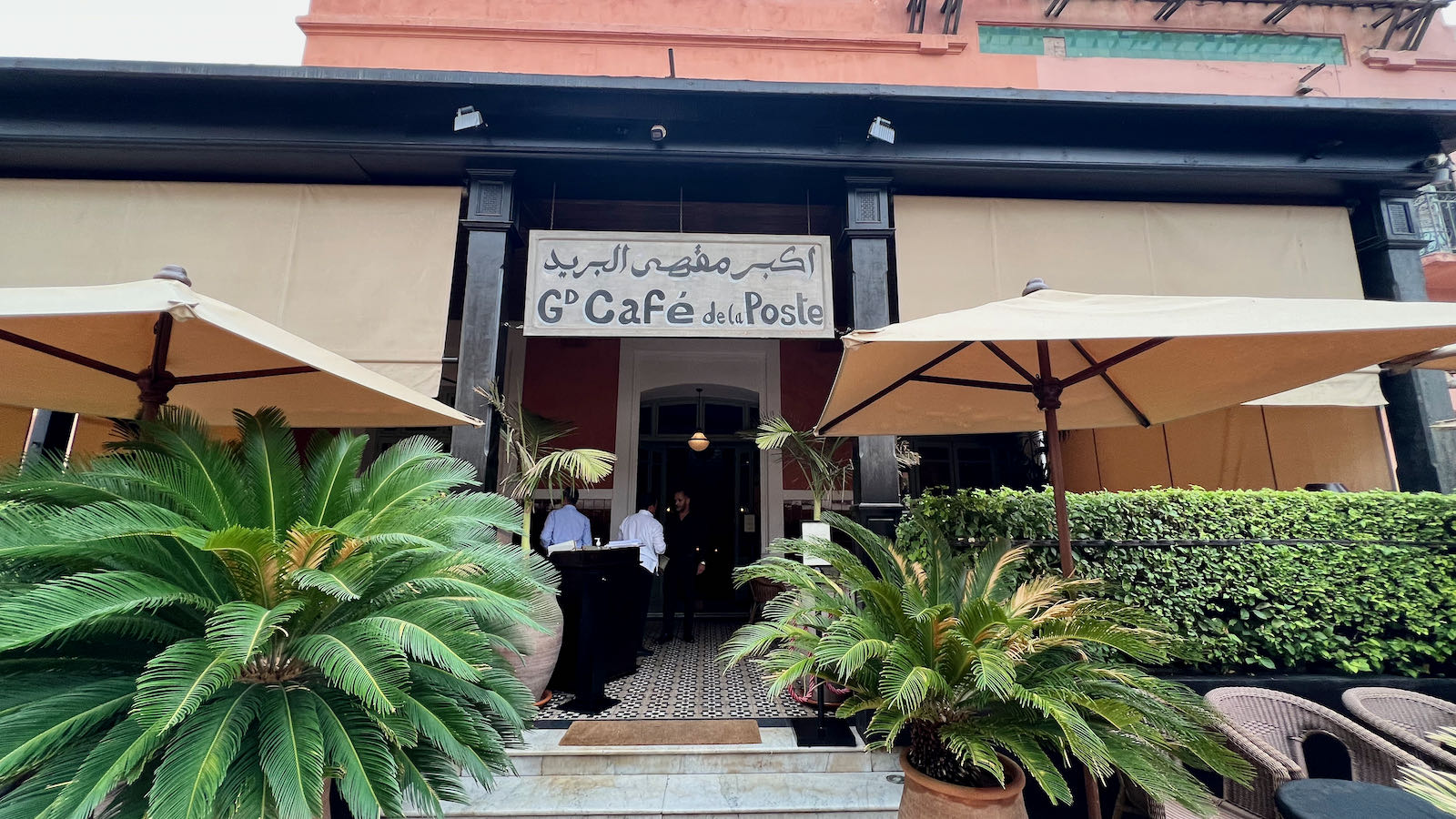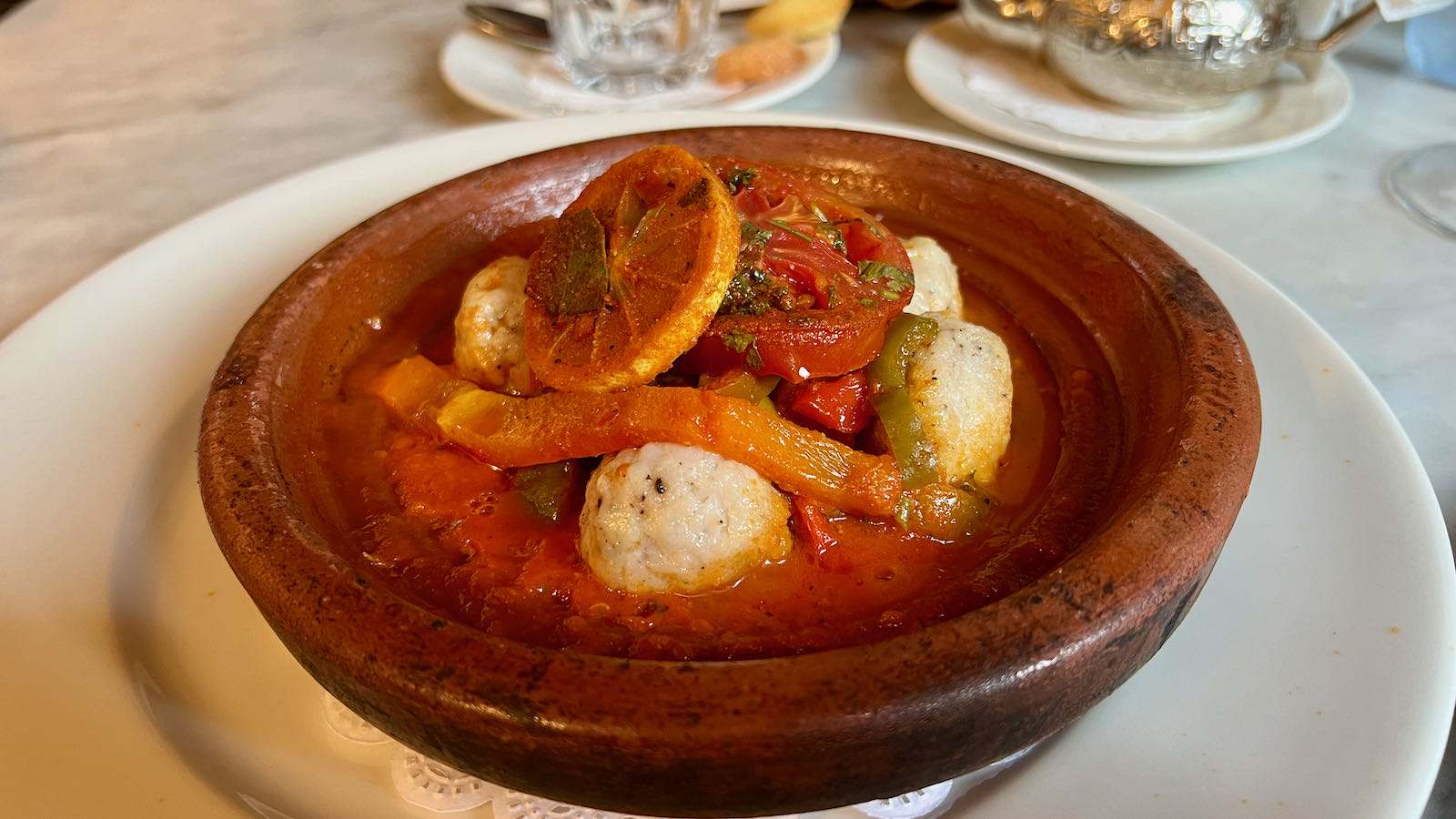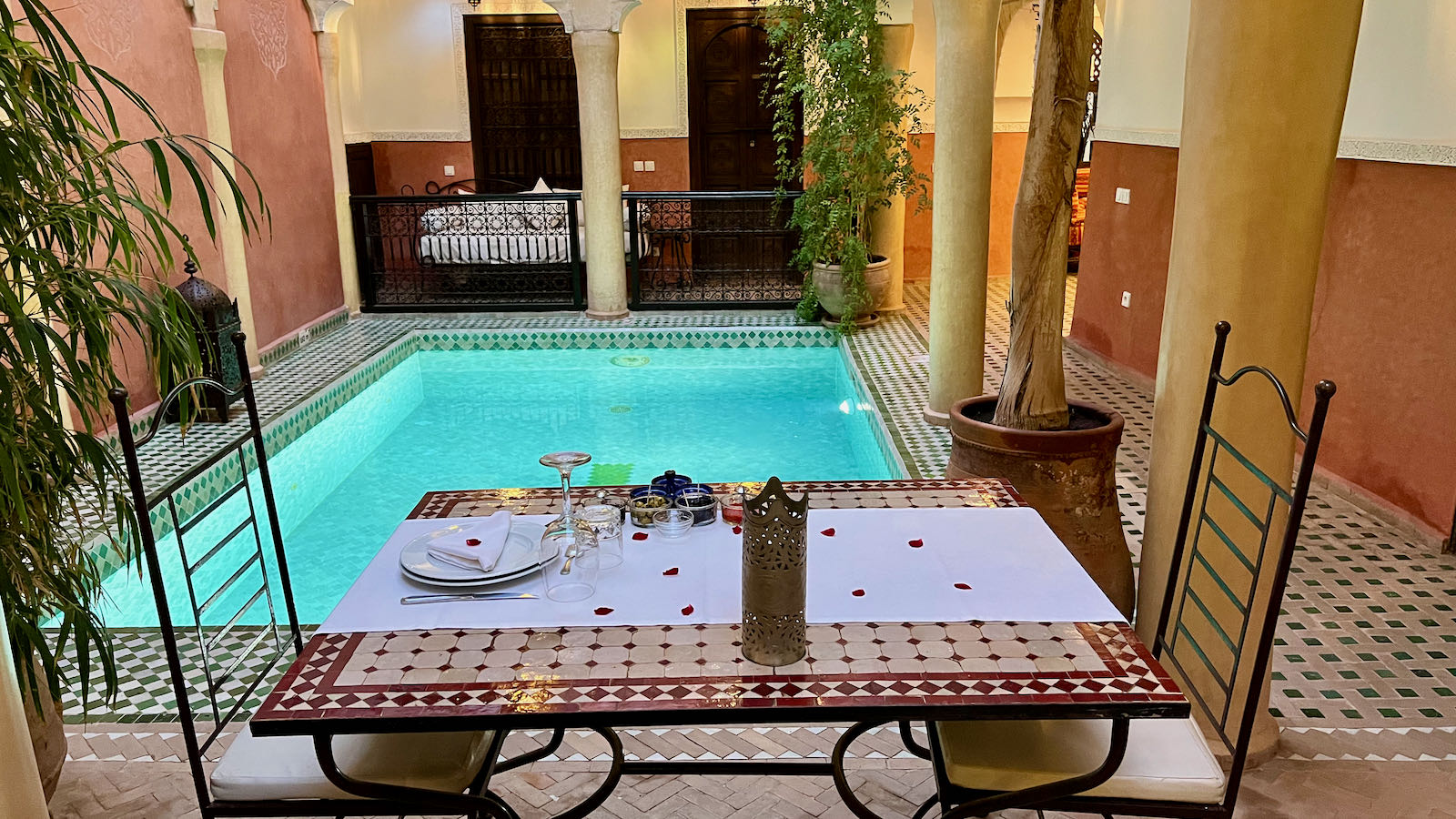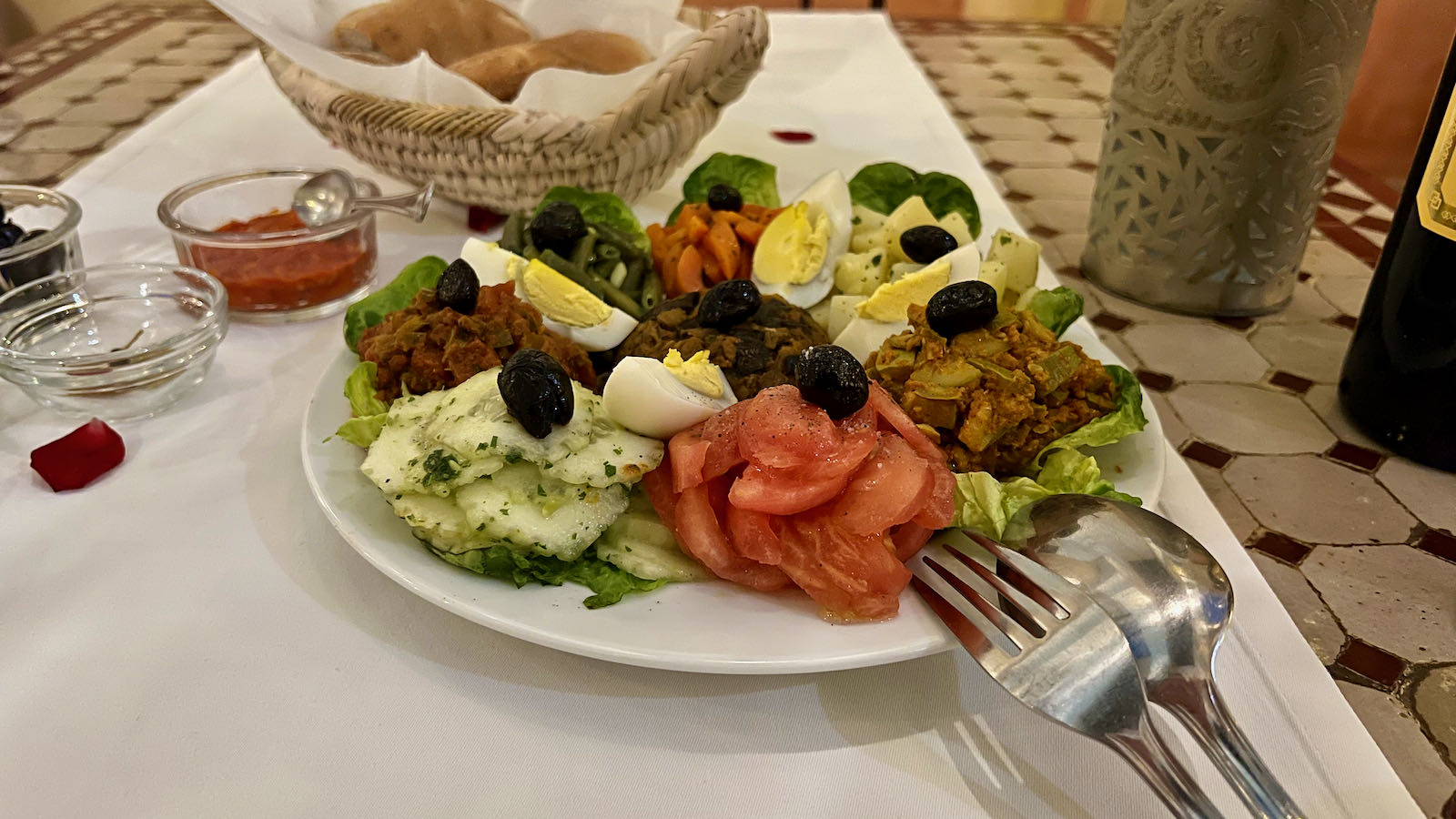 How to book
Morocco is one of the world's most exotic destinations, and flights to Morocco from Australia are surprisingly easy to book on points. It costs me just 180,000 Qantas Points plus $909 to fly to Marrakech in Business Class one-way, on a combination of Qatar Qsuites and Royal Air Maroc. That's a saving of $3957 off the cash fare, which retails for $4866.
Flying return, the redemption's even better value at 318,000 Qantas Points – with the points capped at the price of a oneworld round the world reward.
When I booked this itinerary in April 2022, it was still possible to redeem Qantas Points for Business Class seats on Qatar. Currently, only Economy reward seats are bookable on the Qantas site. But the situation is constantly evolving, and we expect Qatar premium reward seats to return to the Qantas site in future.
In the meantime, you can book Qatar Business Class reward seats with Velocity Points. Other options for Qatar reward bookings include Qatar Airways Privilege Club Avios, British Airways Avios, American Airlines AAdvantage and Cathay Pacific Asia Miles.
Marrakech ranks among my favourite destinations of all time. So there's really only one question. When are you planning to visit?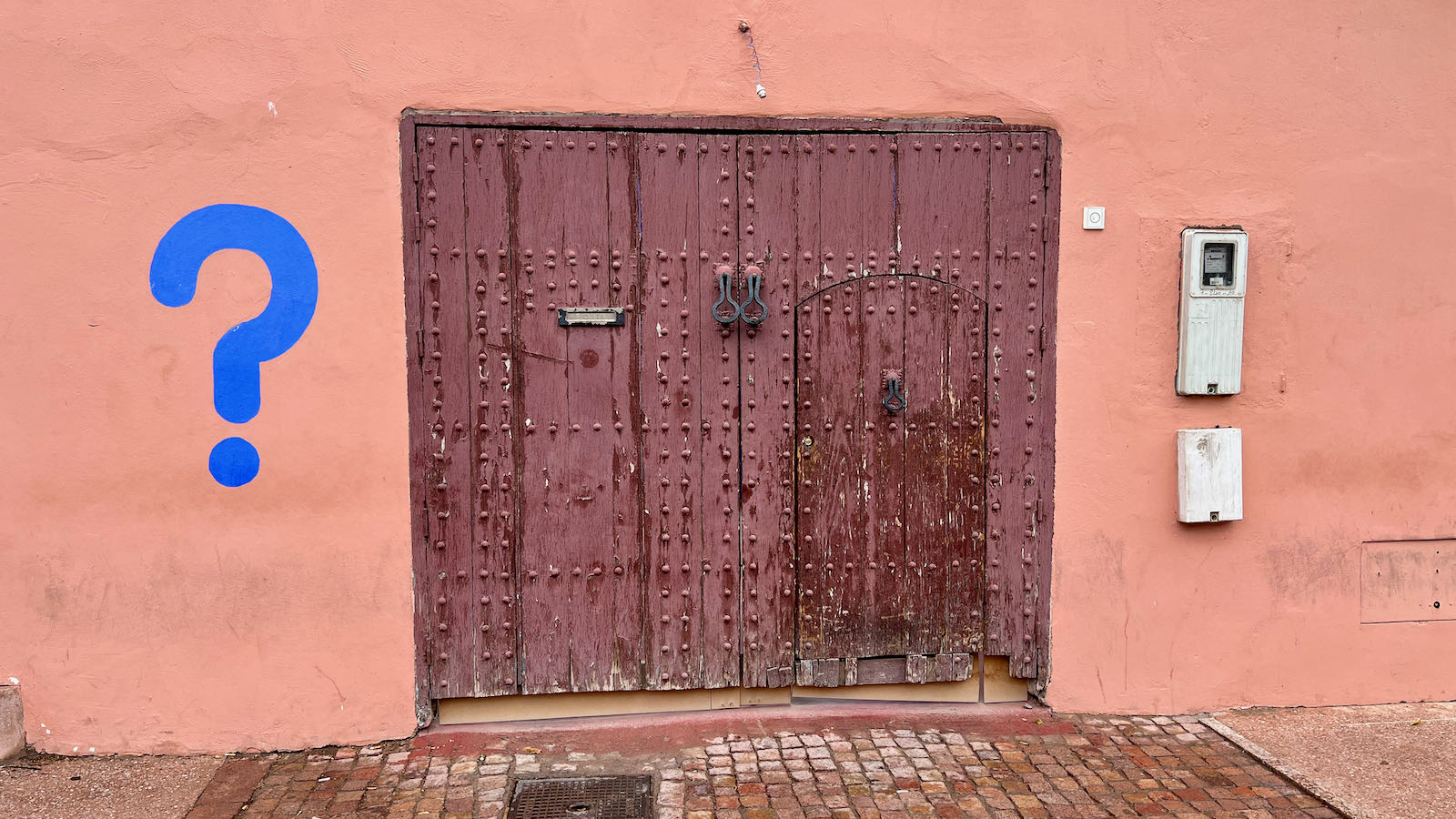 Also read: The Point Hacker's pocket guide to Morocco
Photography by Antonia Strakosch, who travelled at Point Hacks' expense.
Featured deals
Majestic Marrakech is calling
was last modified:
October 10th, 2023
by