This is the second devaluation for the program in less than six months but no information about new pricing has been released yet.
Ad – Scroll down to continue reading.Minimum spend, terms & conditions apply.
June 2018 devaluation
What is changing?
From 30 June 2018, Business and Economy Class awards on Etihad Airways-operated flights will change to a variable, demand-based redemption model, i.e. peak vs off-peak dates.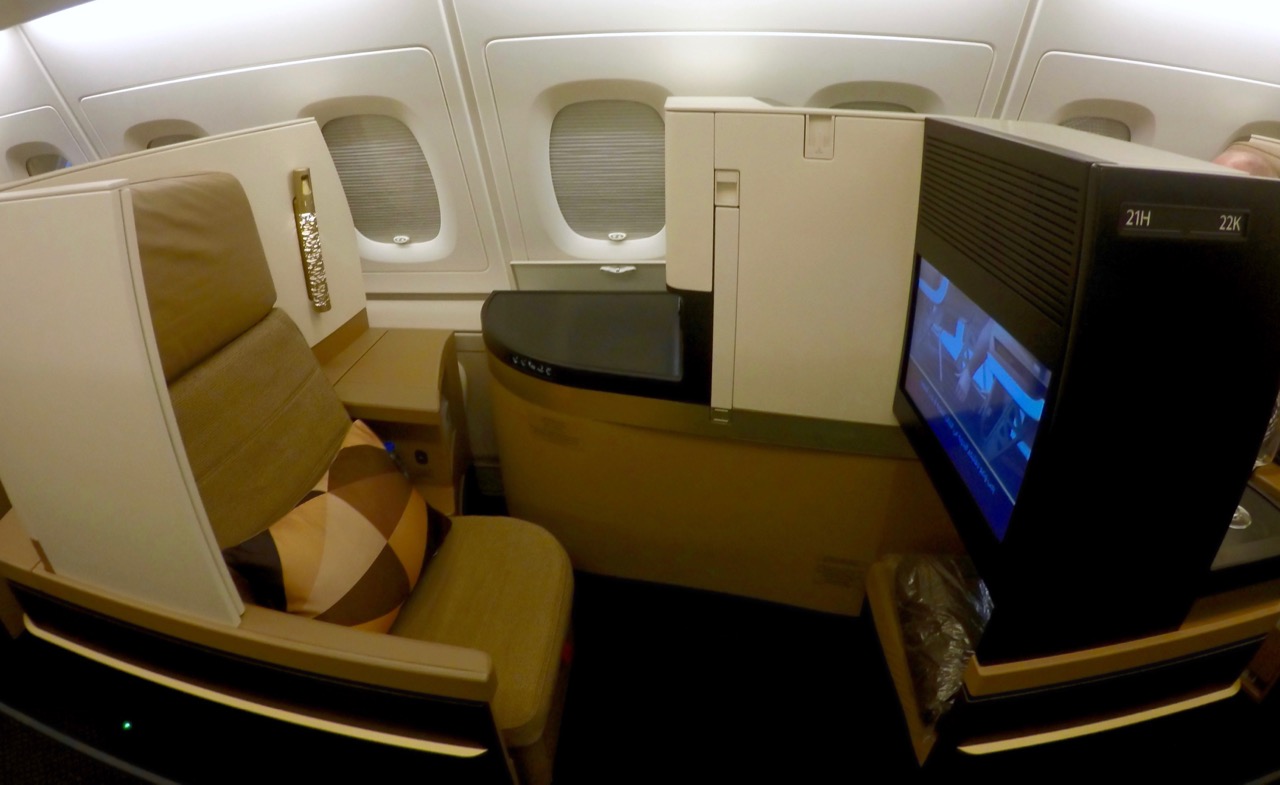 We currently have no information on pricing for specific routes, which is very poor form from the program—this is expected to be released just days before the changes come into effect.
What is not changing?
There will be no change to First Class awards or redemptions on partner airlines like Virgin Australia, which is good news.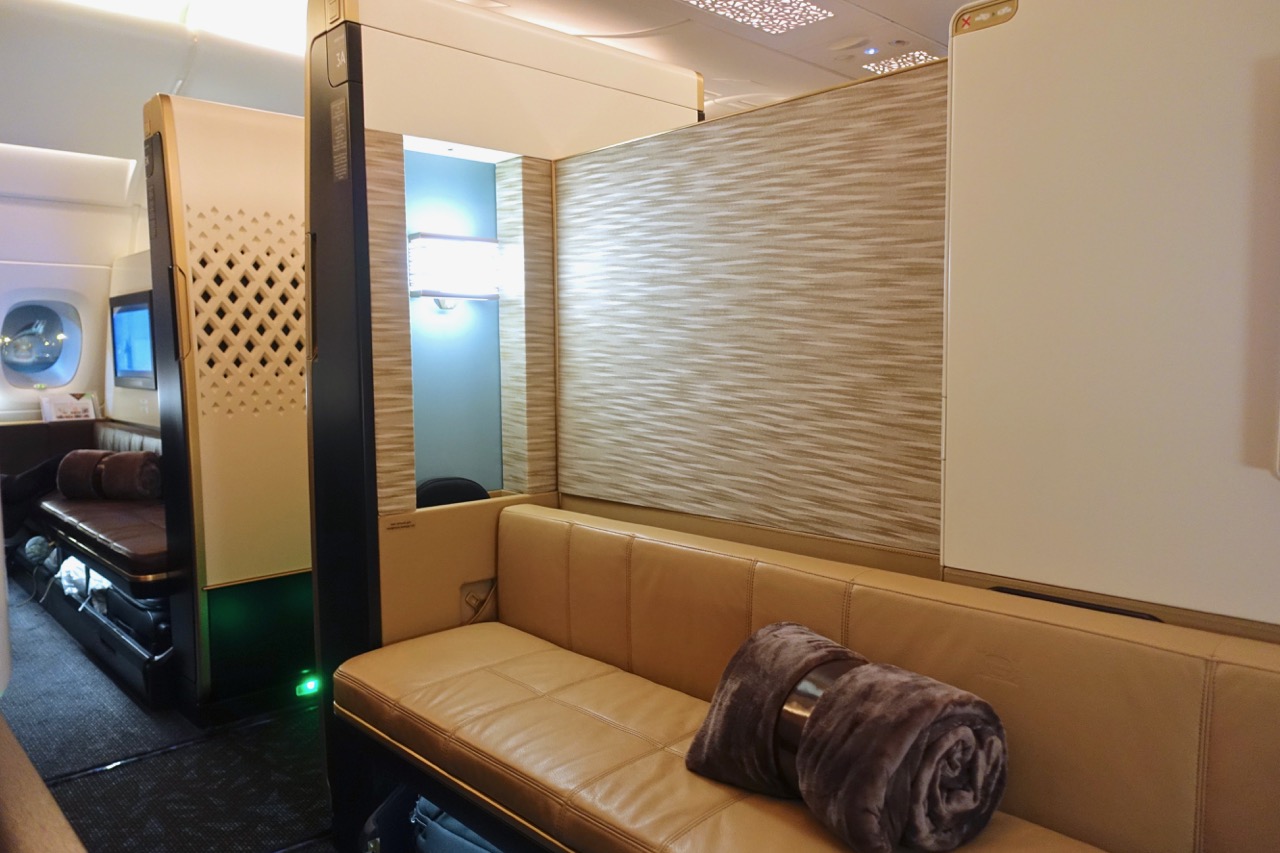 My take on the June 2018 devaluation
Expect the worst. Etihad is in financial trouble and they are likely to increase redemption rates significantly. The fact that the changes are limited to Business and Economy Class redemptions on their own flights softens the blow.
My advice would be to lock in cheaper rates now, even for travel after 30 June. According to the FAQ page, if you make a booking before 30 June and then change the date after the devaluation comes into effect, you will not be required to pay the difference in miles.
We will update this guide with an analysis of the new pricing once it is released.
---
January 2018 devaluation
As of 15 January, Etihad Guest has made some minor changes to award pricing on its own flights—here is how they affect you.
Marginal increases in long-haul awards
From my calculations, it seems that most long-haul redemptions from Australia to Abu Dhabi and beyond to Europe and the US are increasing in price, albeit not by a huge amount. For example:
Sydney to Abu Dhabi in Business Class increases from 97,229 to 99,999 miles
Melbourne to Abu Dhabi in First Class increases from 124,660 to 136,250 miles
Brisbane to London in Business Class increases from 162,441 to 162,503 miles (very small increase)
Perth to New York JFK in Business Class increases from 179,030 to 200,002 miles
As to be expected, the increases are larger the more distance you travel and the further towards the front of the plane you are seated.
There could be (and probably are) increases to shorter flights too but they don't affect travellers in Australia so much, so we don't have the previous award pricing handy.
You can calculate the new award pricing using Etihad's updated online tool.
(Almost) uniform Australian pricing
Previously, award pricing differed according to the Australian city you departed from. For example, flying to London from Perth in Business Class would be ~6,000 Etihad Guest miles cheaper than flying from Sydney or Brisbane.
Now they are all priced within 1-3 miles of each other, meaning that East Coasters get an extra three hours or so of travel for the same price as Western Australians.
Note that Perth loses Etihad's service to Abu Dhabi from October 2018.
Additional fee
On some Business and First Class awards, there will be an additional surcharge of $50 USD per segment.
Upgrades increase in price
Upgrading your seat from Economy to Business, or Business to First, from Sydney to London will now cost ~5,000 miles more than before. Again, not a huge jump on an upgrade previously costing anywhere from 70,000 to 150,000 miles but still worth noting.
My take on the January 2018 changes
Using Etihad Guest miles for long-haul redemptions on Etihad previous to this change did not represent good value and, with this minor devaluation, awards are even less valuable.
One of the best uses of Etihad Guest miles is for redemptions in Virgin Australia Business Class, with your Velocity points or American Airlines AAdvantage miles better directed towards long-haul Etihad redemptions. Two cautions though: Velocity has a per-segment fee on Etihad flights too, and AAdvantage prices Etihad flights between two regions as separate awards.
We'll be updating our existing Etihad guides and reviews with the new pricing over the next week or so.
Devaluation to Etihad Guest coming at end of month: limited details
was last modified:
February 3rd, 2020
by