Imagine sitting on the balcony, feeling the salty tang of the wind on your face. That's right – cruising is set to make a comeback in Australia. And while it won't be for everyone (considering what happened at the start of COVID-19), there's no denying that cruising still holds a massive appeal for many travellers.
On a Federal level, cruising has been un-banned by the Australian Government since 17 April 2022. But it's also up to the State Governments to give the final say on when the mega-ships can hit our waters again.
With the exception of P&O, most other major cruise liners aim to restart in Australia from October 2022, in time for the summer season. So whether you're ready to take the plunge now or hold off until later, here's how you can earn frequent flyer points on those cruise bookings.
Earning Qantas Points on cruises
Unsurprisingly, Qantas Frequent Flyer has a cruising arm, powered by Cruiseguru.com. Booking through Qantas Cruises, you can earn one Qantas Point per dollar spent.
And in some cases, you might even get a better rate! We priced up a P&O Tasmanian Cruise in December 2022, in a Balcony room with the 'Value' add-on selected. Qantas Cruises was about $118 cheaper, while also earning you 4,640 Qantas Points. Not a bad deal.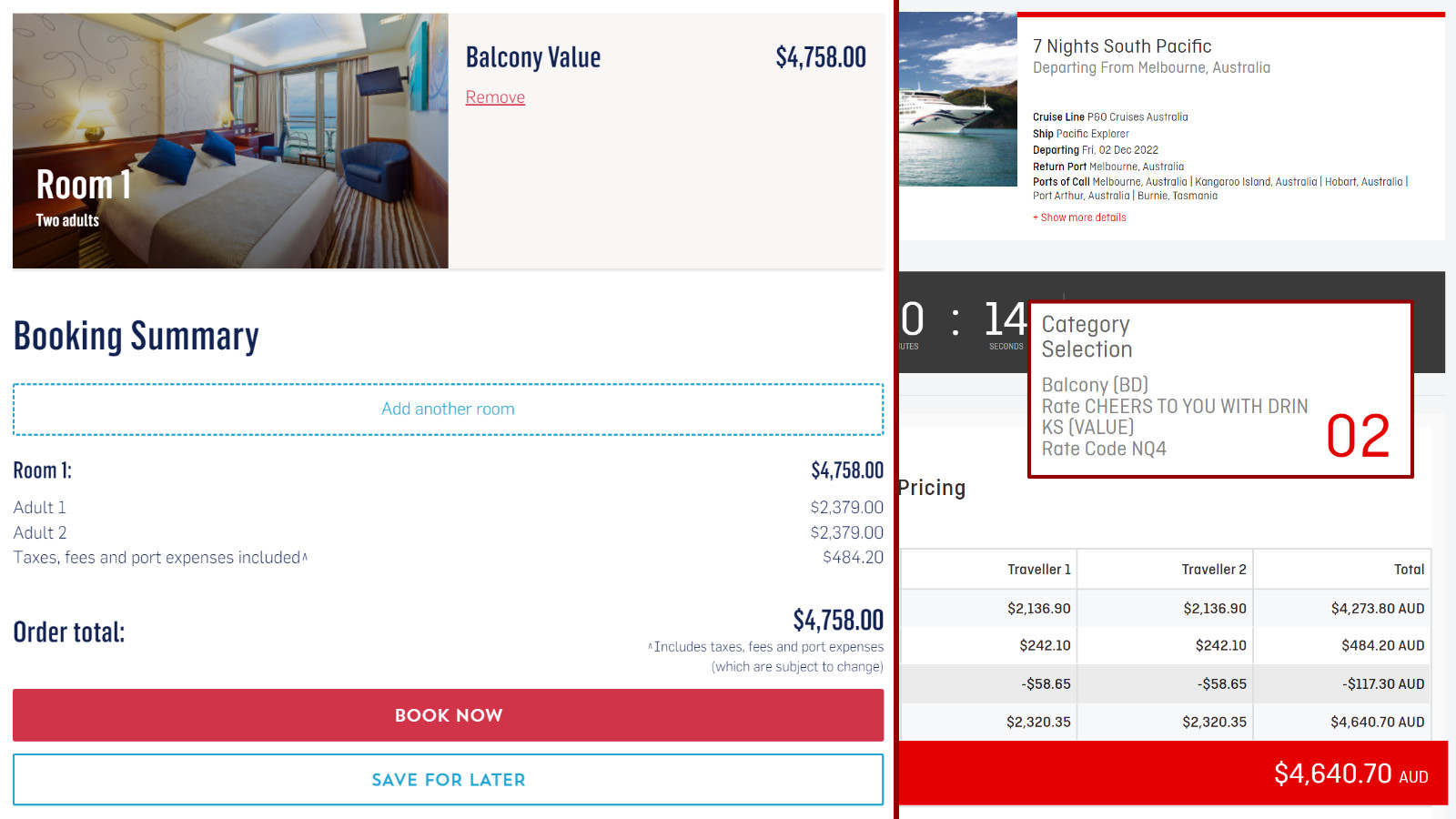 Ad – Scroll down to continue reading.Minimum spend, terms & conditions apply.
Earning Velocity Points on cruises
If you'd rather soar on the likes of Virgin Australia, Singapore Airlines or United after your cruising, then Cruisepilot is your answer. It's a Velocity Frequent Flyer partner, offering a higher three points per dollar spent. Plus, elite Velocity members enjoy 50-100% bonus points on top.

Silver members: 50% bonus points
Gold members: 75% bonus points
Platinum members: 100% bonus points
Doing a similar price test on P&O cruises, we found that the Cruisepilot pricing is identical. But a Velocity Platinum member can earn 28,548 Velocity Points while a Red member still gets a hefty 14,274 Velocity Points. That's a significantly higher haul than from Qantas Cruises.
Quick mention: earning points with other programs
Out of Australia, there are many more hotel and airline loyalty programs that offer points for cruises. Some online rates are restricted to US residents only (such as Marriott, though you can call up). Examples include:
Summing up
If you're looking to book a cruise in 2022 or beyond, then don't forget to also consider booking through Qantas Cruises or Cruisepilot. Velocity Frequent Flyer members enjoy the best deal here, with three to six points per dollar spent depending on your status tier.
With Virgin Australia Economy flight rewards starting from 7,800 points + taxes, it's literally possible to earn enough points for 'free' domestic flights with your next cruise.
Later on, we'll also be covering the loyalty programs of individual cruise lines, such as the Crown & Anchor Society for Royal Caribbean Cruises. So keep your eyes peeled.
How to earn frequent flyer points on cruises in Australia
was last modified:
June 6th, 2022
by