Following on from our introductory guide to frequent flyer programs, we now dive into earning those points. It should come as no surprise that flying is one of the main ways to earn frequent flyer points – a happy coincidence for the frequent flyers among us!
That's not to say it'll be your biggest source of points (credit card bonuses and rewards usually are). But you can certainly earn a lot of points in the air. Another exciting part of flying frequently is earning elite airline status, which grants you handy perks such as lounge access – even when you're flying Economy. But more on that another time.
Today, we look at how to earn Qantas or Velocity Points by flying with Qantas, Jetstar and Virgin Australia. We're focusing on Australian airlines to keep things simple, but the concepts generally apply to airlines around the world.
Earn points by flying with Qantas and partners
Qantas Frequent Flyer is a more traditional loyalty program, in the sense that you earn Qantas Points based on distance travelled and the fare you book. If you really want to get into the nitty-gritty, feel free to dive into the Qantas and Jetstar earning tables. For readers with less time on their hands, the Qantas Points Calculator will help you out in just a few clicks.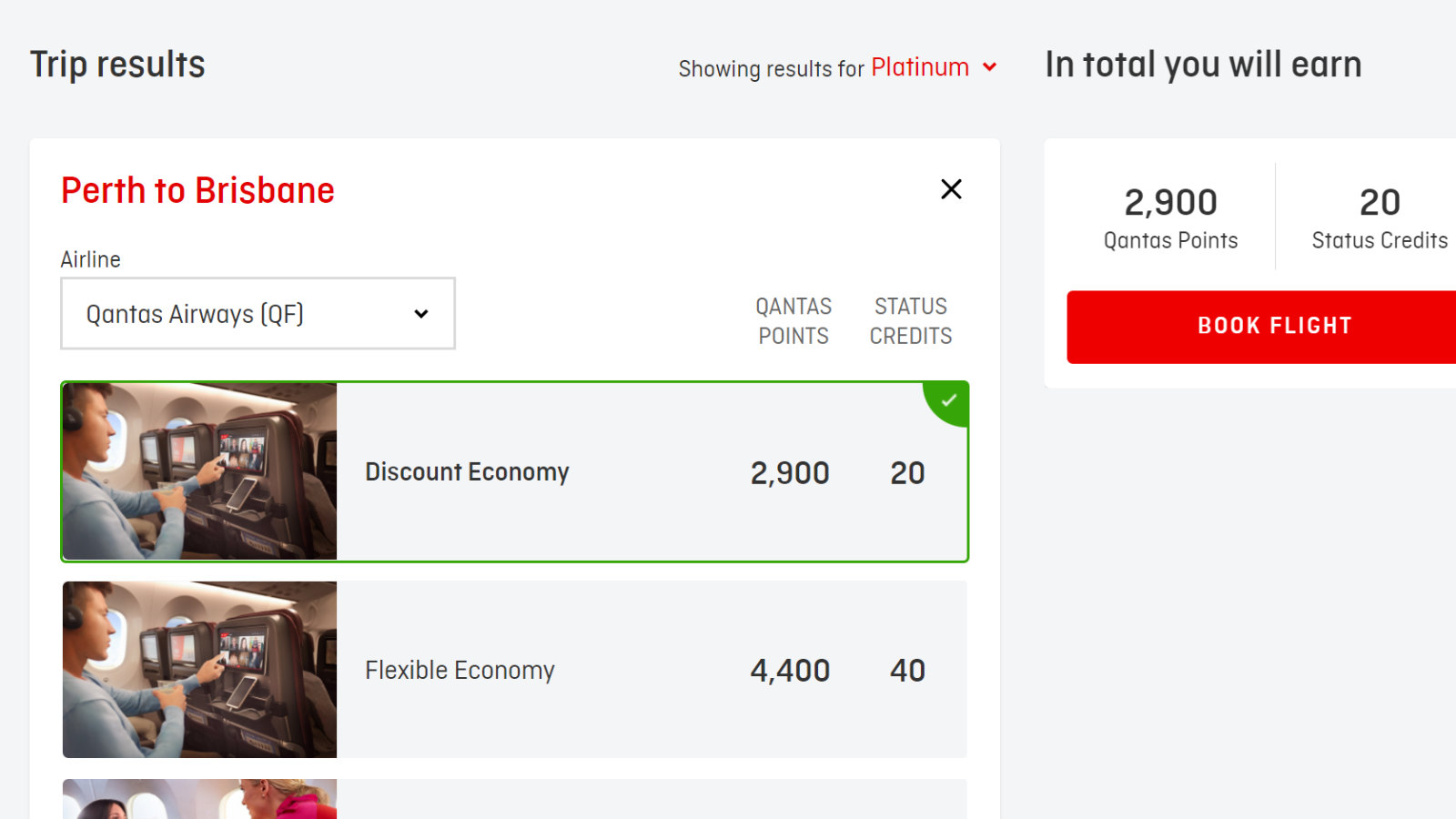 You can also use the calculator to check the points you'll earn on Jetstar and with other partner airlines. You'll need to know how your fare aligns with Qantas' earn categories. For example, a Jetstar domestic 'Max' bundle fare earns at the higher 'Flexible Economy' rate with Qantas, if you opt for the points rather than the voucher.
| | | | | |
| --- | --- | --- | --- | --- |
| Jetstar flights/Fares & Bundles | Starter Fare | Plus Bundle | Max Bundle | Business Max Bundle |
| Domestic NZ (JQ) | Discount Economy | Economy | Flexible Economy | n/a |
| All other flights (JQ, 3K, GK) | n/a | Economy | Flexible Economy | Business |
How Jetstar's fare classes align with Qantas Frequent Flyer earn.
Another piece of the puzzle is your frequent flyer status. Elite members earn more Qantas Points on Qantas, Jetstar and American Airlines flights:
Silver: 50% more Qantas Points
Gold: 75% more Qantas Points
Platinum and Platinum One: 100% more Qantas Points
When you fly Qantas or Jetstar-marked flights, a Minimum Points Guarantee applies. You'll earn at least 800 Qantas Points in Discount Economy and up to 1,400 points in Business Class. Note that the Minimum Points Guarantee doesn't stack with the bonus points from Qantas elite status.
With Qantas, all passengers earn points into their own personal accounts. Parents can't collect points on their kid's behalf, so be sure to sign up your youngsters!
Ad – Scroll down to continue reading.Minimum spend, terms & conditions apply.
Earn points by flying with Virgin Australia and partners
Velocity Frequent Flyer keeps things much simpler for its own Virgin Australia flights. You earn a flat 5 points per dollar spent, on all eligible fares. Spending $79 on the cheapest Economy seat? That's 395 Velocity Points. Splurging $1,000 on a Business Class ticket? Well then, enjoy a healthy 5,000 Velocity Points.
With Velocity 'Family Pooling', you can pool points between eligible family members living at the same address. This is an incredibly handy way to consolidate your family's frequent flyer points. Best of all, Status Credits can be pooled too, so one family member can earn elite status much faster.
Velocity elite members earn bonus points on Virgin Australia fares, except for Economy Lite or Getaway:
Silver: 50% bonus Velocity Points
Gold: 75% bonus Velocity Points
Platinum: 100% bonus Velocity Points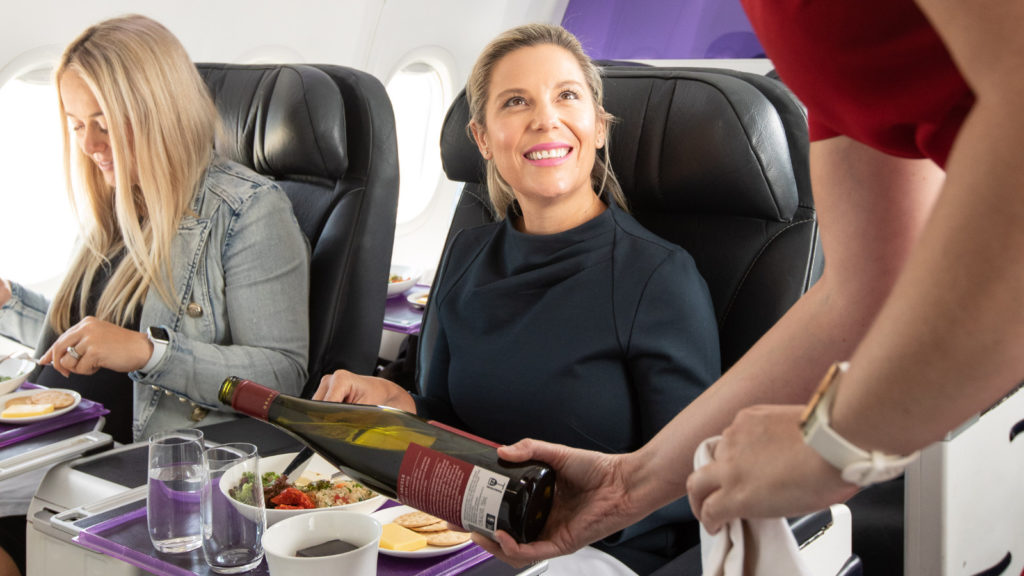 When it comes to partner airlines, you will need to consult some tables to work out what you'll earn. But the process isn't too complicated, as you earn points based on each mile flown.
Find what fare class (letter) your ticket is booked under. This is usually shown on your e-ticket confirmation.
On the Velocity website, go to the page of the partner airline you are flying with.
Using the tables on Velocity's website, find the 'multiplier' that applies to your ticket.
Use the mileage calculator to see the mileage flown on your route.
Multiple that mileage by the 'multiplier' you found in Step 3.
For example, say I have a Business Class Lite ticket (D) from Perth to Singapore with Singapore Airlines. I go to the partner airline page to see the multiplier is 1.25 for my fare. The distance, according to the calculator, is 2,432 miles. So I should expect to earn 3,040 Velocity Points on this ticket.
Summing up
If you're a points beginner, hopefully our guide sheds some light on how to earn points with flying. Most airlines around the world also use Qantas or Virgin Australia's model. Some are distance-based, while others (increasingly) are revenue-based.
The most important step to remember is to enter your frequent flyer number on the ticket. That's the only way you'll earn the points from flying. While this might be pre-filled when you book with Qantas or Virgin Australia, it won't be included on partner airline websites.
This article was originally written by Sam Hemphill.
Earning frequent flyer points from flying
was last modified:
November 16th, 2021
by