This card is no longer available to new customers.
---
The NAB Rewards Visa is the little brother of the NAB Rewards Platinum Visa, with a lower annual fee, but also lower points earn rates from your day to day spend. Unfortunately, this is no longer available to new cardholders, we have kept this guide up as reference for existing cardholders.
Digging into the details of the NAB Rewards Visa
The NAB Rewards Visa is linked to the NAB Rewards points program which was launched in 2017. NAB Rewards is a flexible points program – which allows you to earn points when using the card in NAB's own rewards points currency which you can then redeem for merchandise or partner program points by transferring them at a later date.
We love flexible points programs because they let you earn points now, but let's you decide later on the best partner or redemption option for your needs.
There is a risk that programs like NAB Rewards can devalue too – they are able to change their transfer rates to their partners. But generally, across most banks and bank rewards programs, these changes happen infrequently, and with notice to customers.
NAB Rewards partners with Velocity Frequent Flyer, Cathay Pacific Asia Miles, Singapore Airlines KrisFlyer miles and Air NZ Airpoints and you can transfer NAB Rewards points to Velocity at a rate of 1 NAB Rewards points = 0.5 Velocity point, or to Asia Miles and KrisFlyer miles at 1 NAB Rewards point = 0.33 Asia Miles or KrisFlyer miles.
However, this guide explains why you will get over 11% more KrisFlyer miles if you transfer to Velocity first instead of performing a direct conversion.
The NAB Rewards Visa has a standard annual fee of $95. The card should appeal to those who want a low annual fee credit card but also want the ability to earn some points with a number of partners and redemption options offered by the NAB Rewards program, or those who need a Visa to be able to ensure they are earning points for as many transactions as possible.
Card Details
Card
NAB Rewards Classic
Loyalty program
NAB Rewards
Points earned from spend
0.75 NAB Rewards point per $1 on everyday spend
1.5 NAB Rewards points per $1 spend in major department and hardware stores
2.25 NAB Rewards points per $1 spend overseas
Points Cap
No points cap
Included insurances
Complimentary Purchase Protection Insurance (PDS)
Overseas transaction fees
3% of the converted amount
Mobile wallet
Apple Pay, Google Pay
Annual fee
$95
Earning points with NAB Rewards Visa
The points earn rates on the NAB Rewards Visa are low, with NAB seemingly factoring in the latest round of legislation changes made by the RBA to limit the amount of revenue banks can earn from interchange fees they charge retailers for accepting credit cards – which is, in turn, reduces the amount of points on offer from a number of rewards cards.
Effective Frequent Flyer Program Point Earn Rates
| Frequent Flyer Program | Domestic Spend | Overseas Spend | Department & Hardware Stores |
| --- | --- | --- | --- |
| Velocity Points | 0.375 | 1.125 | 0.75 |
| Asia Miles | 0.25 | 0.75 | 0.50 |
| Krisflyer Miles | 0.25 | 0.75 | 0.50 |
| Air NZ Airpoints | 0.00375 | 0.01125 | 0.0075 |
If you are in the market for a points-earning card and spend enough on a card to make earning points worthwhile, and you're keen on NAB Rewards, it would be worthwhile to consider the NAB Rewards Platinum Visa – it has a higher annual fee of $195, but an effective Velocity Point earn rate of 0.5 Velocity Points per dollar.
NAB Rewards points bonuses for overseas spend, department and hardware stores
The ability to earn bonus points at department and hardware stores as a general bonus category is a unique feature of NAB Rewards cards, as there are no other bank offering similar cards on the market yet.
NAB Rewards points expire
One of the downsides to NAB's rewards program is the points expiry policy. This is outlined in the NAB Rewards PDS and states: Points in your points balance must be used to claim a reward within 36 months from the date the transaction which earned those points was processed to your rewards card account. Points that remain unused in your points balance after that period will be forfeited.
The points you earned into your NAB Rewards account first will be used first at the time of redemption, so you have three years from the date of earning the points to when they must be used.
This is a downside to the program for anyone who wants to earn large numbers of points and hold them for an extended period of time.
Apple Pay + Google Pay support with NAB
NAB cards support Apple Pay, Google Pay & Samsung Pay, meaning you can use their cards on your smartphone for easier payments. Find out more in our guides for each of the compatible services.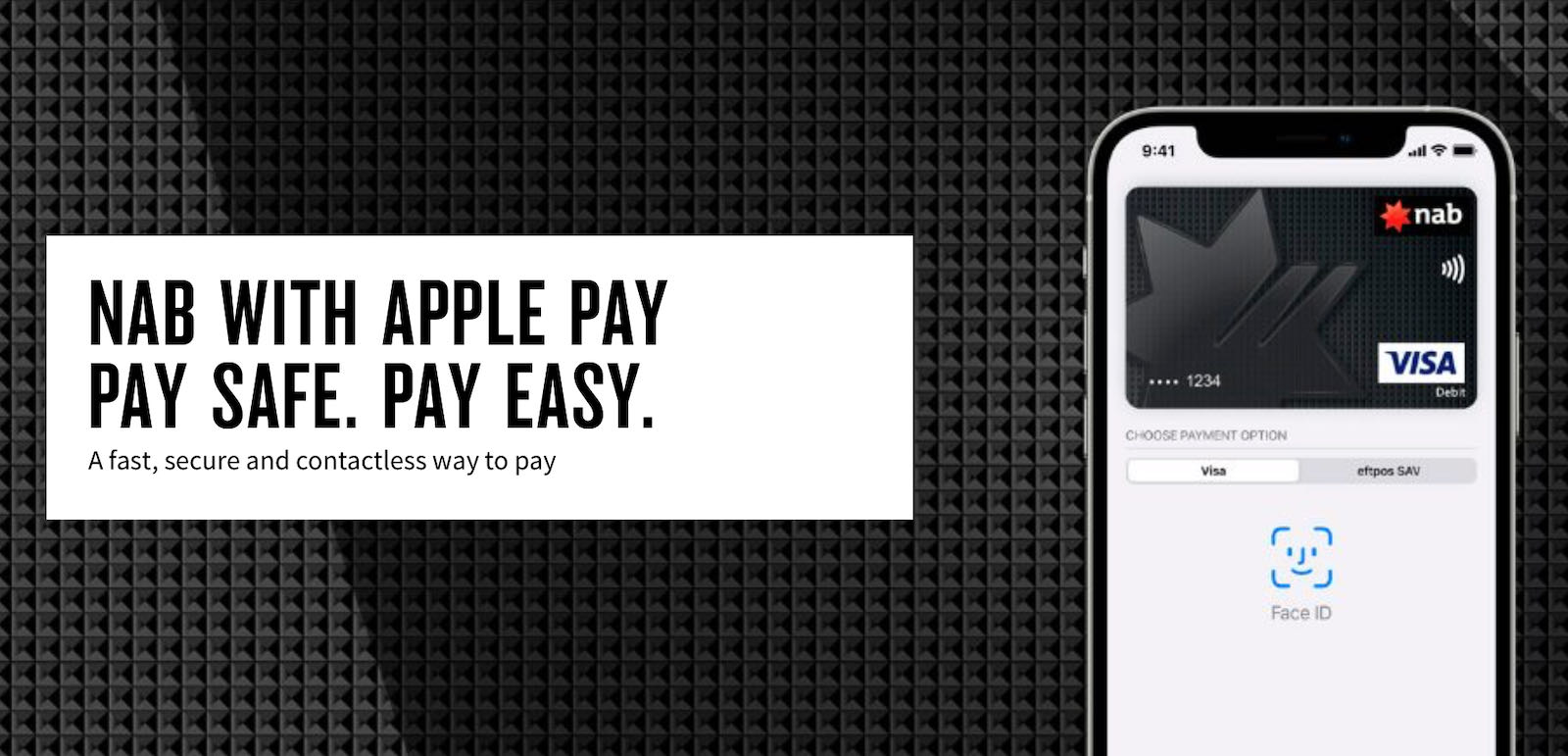 Summing up – NAB Rewards Visa
The NAB Rewards Visa's earn rate is not great, and if your focus is on maximing points earn from spend then there are other cards on the market with more lucrative earn rates.
NAB Rewards has a couple of good transfer partners in Velocity, Asia Miles and KrisFlyer miles, and some unique redemption options from the AFL – but for serious points collectors, it's probably worth looking for a card with higher earn rates.
NAB Rewards Visa Guide (no longer available to new customers)
was last modified:
July 13th, 2022
by