Earning points and status can be half the fun of travel but, in many cases, points do not credit as they should. This guide seeks to quickly cover remedies where you have missed out on some or all of the points you were expecting.
---
Claiming missing points series
Part 1: How to claim missing points from flights
Part 2: How to claim missing points from non-airline partners
---
Important points-tracking habits
No matter the program, it is always best practice to keep a scanned copy of the below documents, especially when the points or status credit value is high:
Your original e-ticket or receipt;
Your boarding pass; and
For bonus points or status credit promotions, a screenshot of the offer and terms & conditions
It is also important to check that the fare bucket you travelled in is eligible to earn points or credits. Award travel (flights booked using points), group bookings in the 'G' fare bucket, and heavily discounted Economy Class tickets may not earn any points or status credits.
Unsure where to credit your hard earned points to? Check out our Beginner's guide on how to decide where to credit your frequent flyer points.
Qantas Frequent Flyer
If it is been more than 14 days but less than 12 months since you have travelled on a Qantas or partner flight, you can quickly submit a claim using the Missing Points Claim form under Your Points Activity on the Qantas Frequent Flyer website.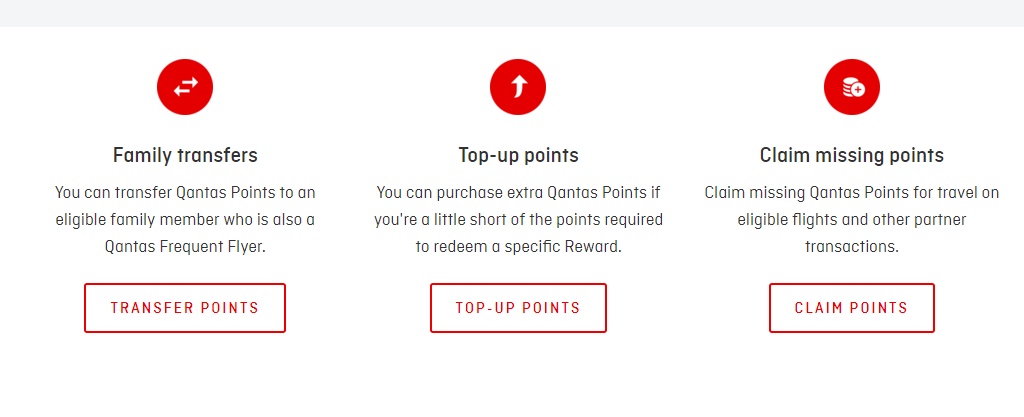 However, if:
the incorrect amount of points or status credits have been granted;
the airline you travelled with cannot be claimed online, e.g. Aer Lingus, Air Niugini, EL AL or Iberia; or
your travel was interrupted and it is in your interests to apply for Original Routing Credit (where your originally ticketed travel would have earned more points than you received), then
you will need to submit an email claim to [email protected] with your details, receipt and boarding pass/es. Qantas suggest that email claims can take up to eight weeks to process, so you may wish to call their support centre if status credits are involved.
Velocity Frequent Flyer
If points are still missing 14 days after your flight, you can submit a claim online for most of Virgin Australia's airline partners. The form can be accessed under 'Missing Points Claims' when logged in to your Velocity Frequent Flyer Account.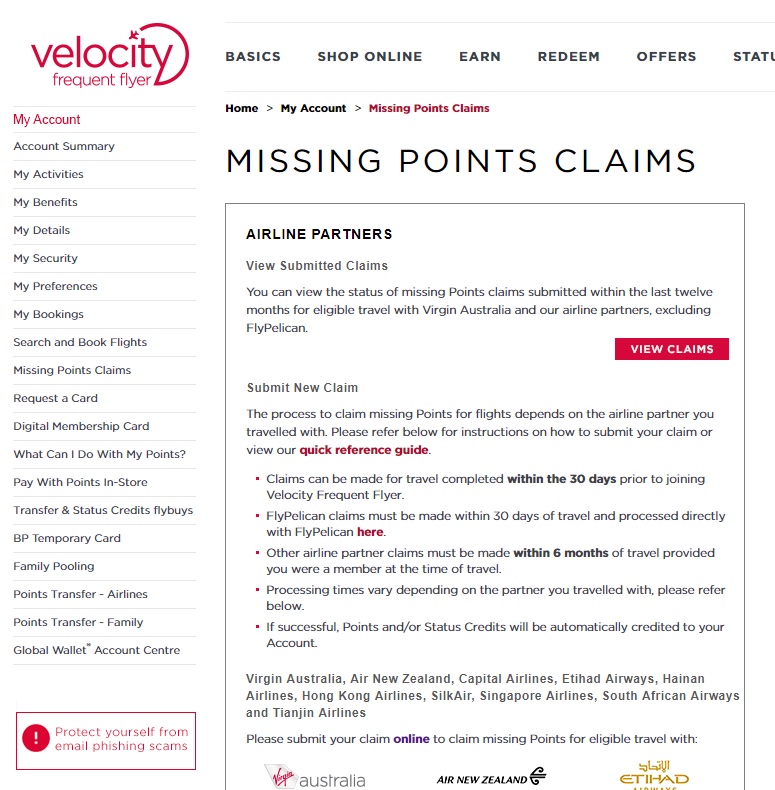 For travel on Hawaiian Airlines, Virgin Atlantic or Virgin America, you will need to call the Velocity Member Centre.
For Delta and Alitalia flights, you will need to email your name, member number and a copy of your e-ticket and boarding pass to [email protected] to request your flights be credited.
Be aware that unlike Qantas, you only have six months from the date of travel to claim. Retrospective claims for missing points from flights can take up to seven days to process for Virgin Australia flights or up to six weeks for partner airlines. As such, we recommend getting in touch no later than three months after your flight if points are missing. You can also access a handy flowchart that Velocity Frequent Flyer has put together.
KrisFlyer
Missing KrisFlyer miles from travel on Singapore Airlines and their partners can be retrospectively claimed online for flights taken in the last six months.
A web form can be accessed under Miles > Claim Missing Miles when logged into your account. You can view the status of the claim on the same page.

One benefit of KrisFlyer is that you can claim credit for Singapore Airlines or SilkAir flights taken up to six months before you joined the KrisFlyer program.
Asia Miles
With Asia Miles, it is recommended you wait until six weeks after your travel on Cathay Pacific or partner airlines before claiming online under Manage Your Miles > Claim Missing Miles.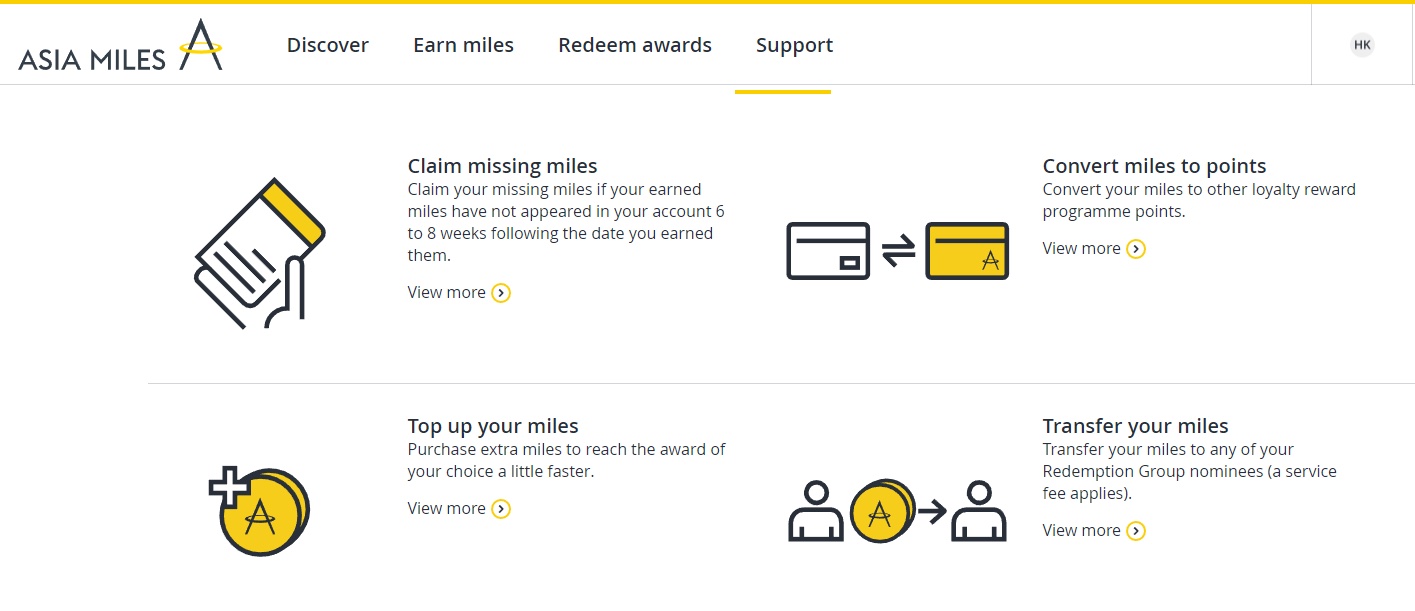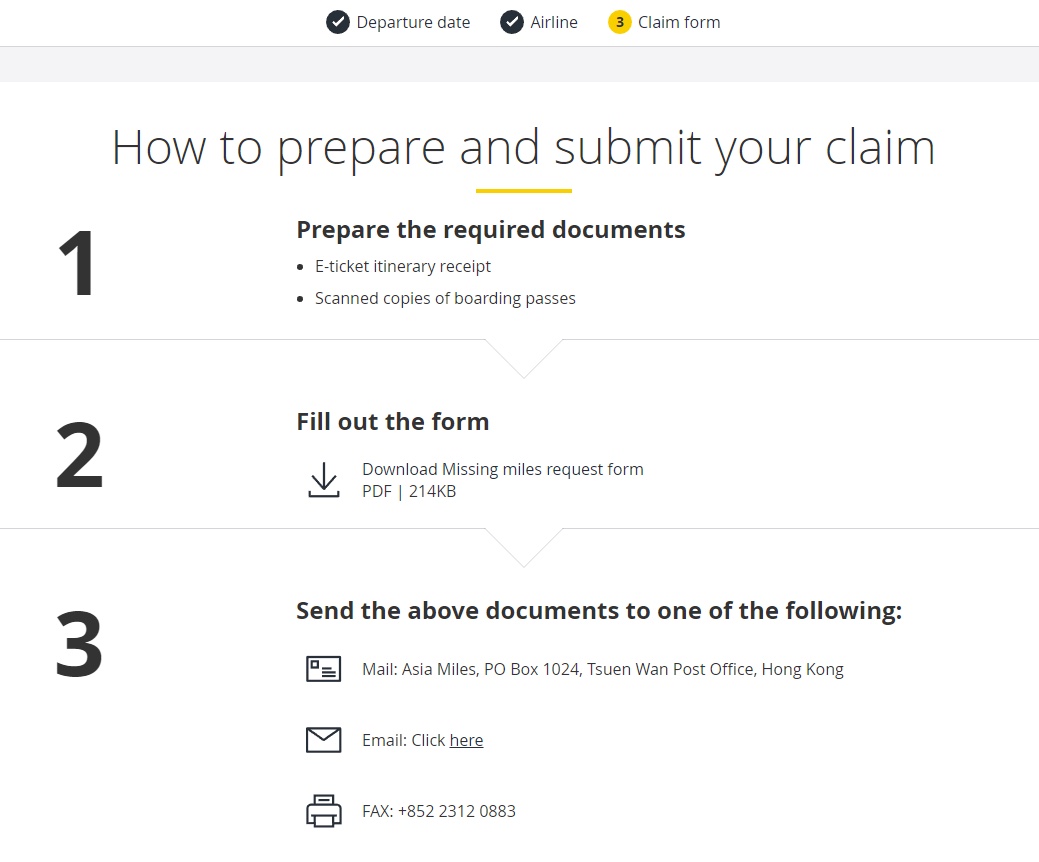 You can claim for flights up to six months after the date of departure. For travel on airlines other than Cathay Pacific and Cathay Dragon, you will be required to submit a scanned copy of your e-ticket itinerary receipt, boarding pass/es, and a missing miles request form. You can also claim for flights up to 30 days before the date you joined the program.
Etihad Guest
Etihad's partnership with Virgin Australia and the ability to 'family pool' points is making a popular program for travellers in Australia. You can claim missing points from flights for up to six months after your date of departure but another advantage is the ability to claim points for flights taken up to three months before even joining.

For Etihad flights taken after you joined the program, complete the online form under My Account when logged in to Etihad Guest. For partner airlines as well as flights that were taken in the three months before joining, submit your boarding pass, Etihad Guest details, e-Ticket number and booking reference/PNR to [email protected].
Alaska Airlines Mileage Plan
With miles useful for Qantas and other partner redemptions, Mileage Plan can be a popular place to credit flights. Submissions are made online under Mileage Plan > Mileage Credit Request.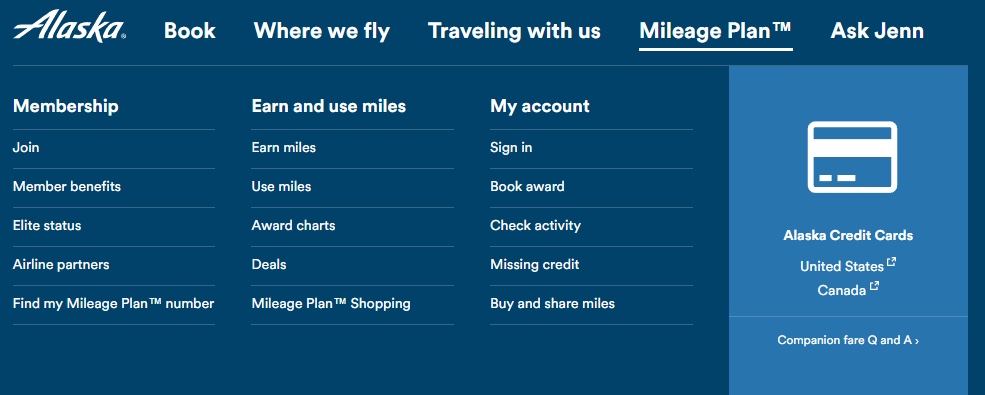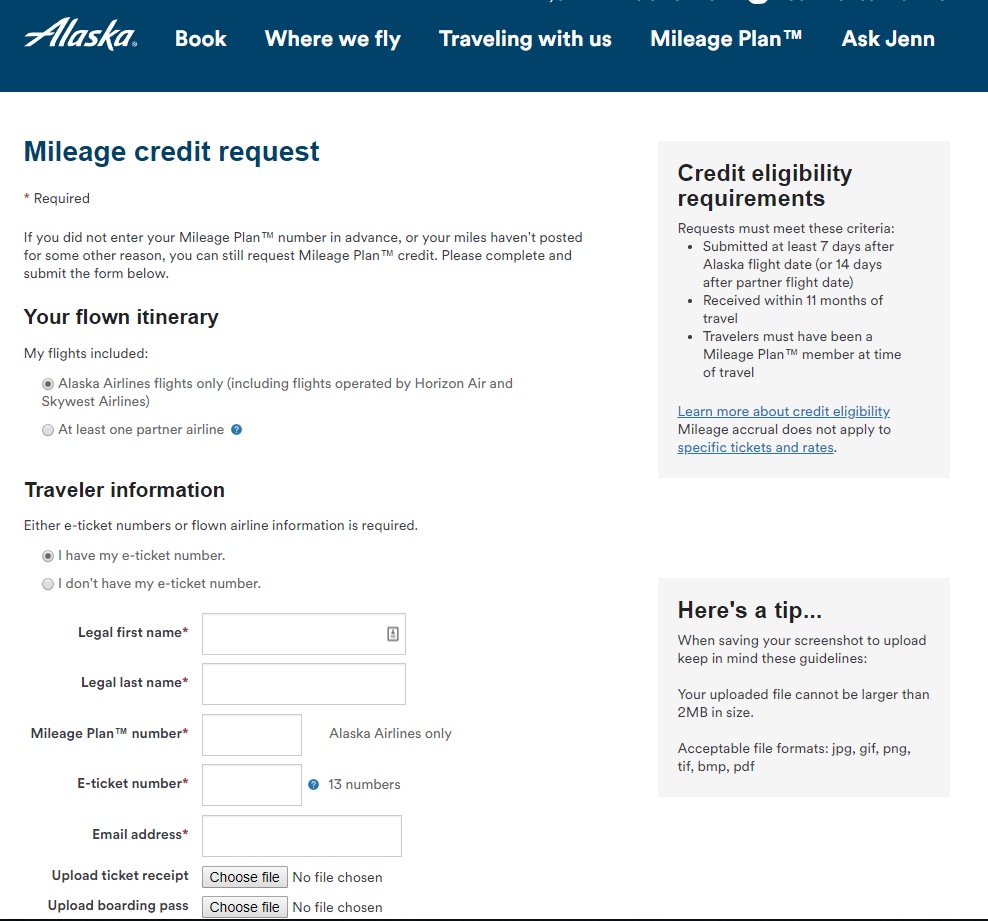 To be eligible for credit, you will need to wait 7/14 days from your travel on Alaska Airlines/partners and submit your claim within 11 months of travel. For partner travel, you will need to upload your ticket receipt and boarding pass when completing the online form.
Summing up
In most cases, it is easy to submit a retrospective claim online
The more paperwork you keep, the more likely it is your claim will be successful
It is worth keeping an eye on your activity statements to ensure you've received all of the points to which you are entitled
Are there any missing points you can claim? It is never a bad time to check your activity statement to make sure your recent travel has been credited correctly.
Leave a comment below if there is another program you would like us to cover in this guide!
How to claim missing points from flights
was last modified:
March 21st, 2019
by