Seeing these beautiful flowers is a major tourist drawcard for Japan, however, seeing them requires a bit of advance planning.
Let's take a look at what dates they are forecast to bloom and how to use your points to get there.
When will the cherry blossoms bloom?
With climate change, that is hard to predict. This year's cherry blossoms bloomed about ten days earlier than usual and it is predicted that 2019 will see the same.
It also depends on where you are in Japan. Cherry blossoms can start to bloom in late January in Okinawa in the south, with the northern island of Hokkaido experiencing them as late as early May.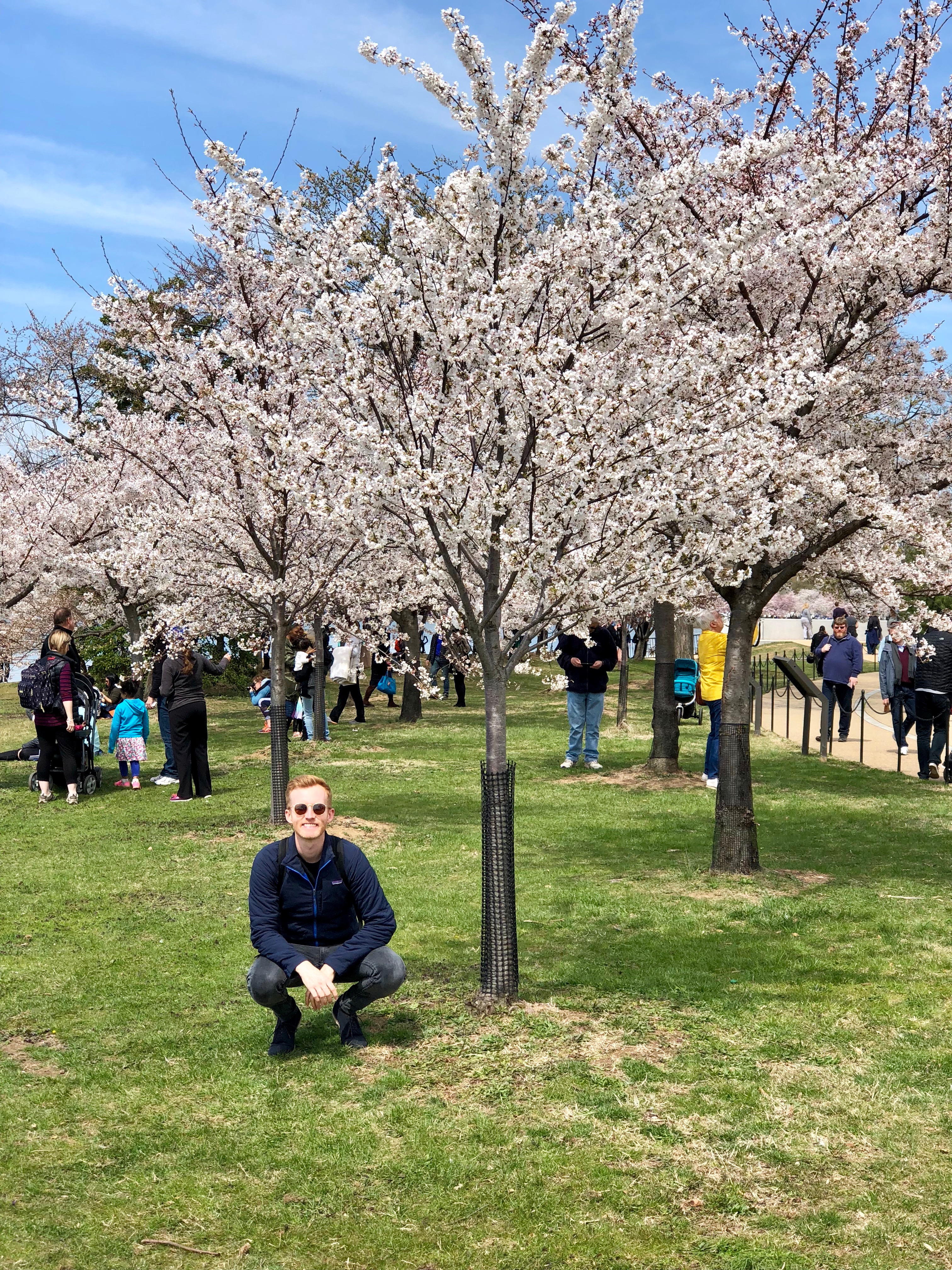 I did not plan on it but was lucky enough to have arrived in Washington DC the day before peak bloom this year
For the purposes of this article, I am going to focus on the predictions for blooms in the Tokyo and Kansai (Osaka-Kyoto-Nara) regions as that is where the only direct flights from Australia land. From the information I have found, cherry blossoms will most likely be in full bloom in:
Tokyo between 24 March and 2 April 2019*
Kansai between 27 March and 4 April 2019*
*I could be wrong.
Note that the cherry blossoms start to open about a week prior to these dates, i.e. around 17 March before full bloom in Tokyo on 24 March.
It is worth doing your own Google search to do some research on when you think the cherry blossoms will bloom and how that fits with your travel plans.
Ad – Scroll down to continue reading.Minimum spend, terms & conditions apply.
How to use your points to travel to Japan for the cherry blossoms
First Class
There are no First Class products flying nonstop between Australia and Japan.
Business Class
I did a search for Business Class award seats and could find no availability on the nonstop services between Australia and Japan around these dates on Qantas, Japan Airlines or ANA—what a shame.
So that leaves the following (limited) options:
Japan Airlines Premium Economy
Those in Melbourne, or those who are happy to connect through Melbourne, can fly this product on the red-eye to Tokyo for 63,000 Qantas Points + $215 in taxes one-way. You could also use Asia Miles or another oneworld points currency for a redemption.
The Premium Economy section is set up in 2-3-2 with a quite generous 42 inches of seat pitch between you and the person in front of you, plus a hard shell so you are not bothered by other passengers' movements.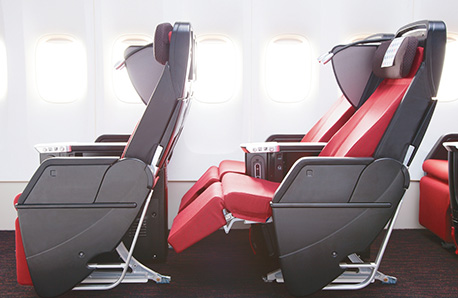 There are 5-7 award seats available on 21, 22, 25, 26, 27 and 28 March, which is very generous availability but there is nothing from Sydney.
Jetstar 'Business' Class
This could be described better as a Premium Economy product, with a recliner seat just like in Japan Airlines Premium Economy and set up in the same 2-3-2 configuration—read Brandon's review here.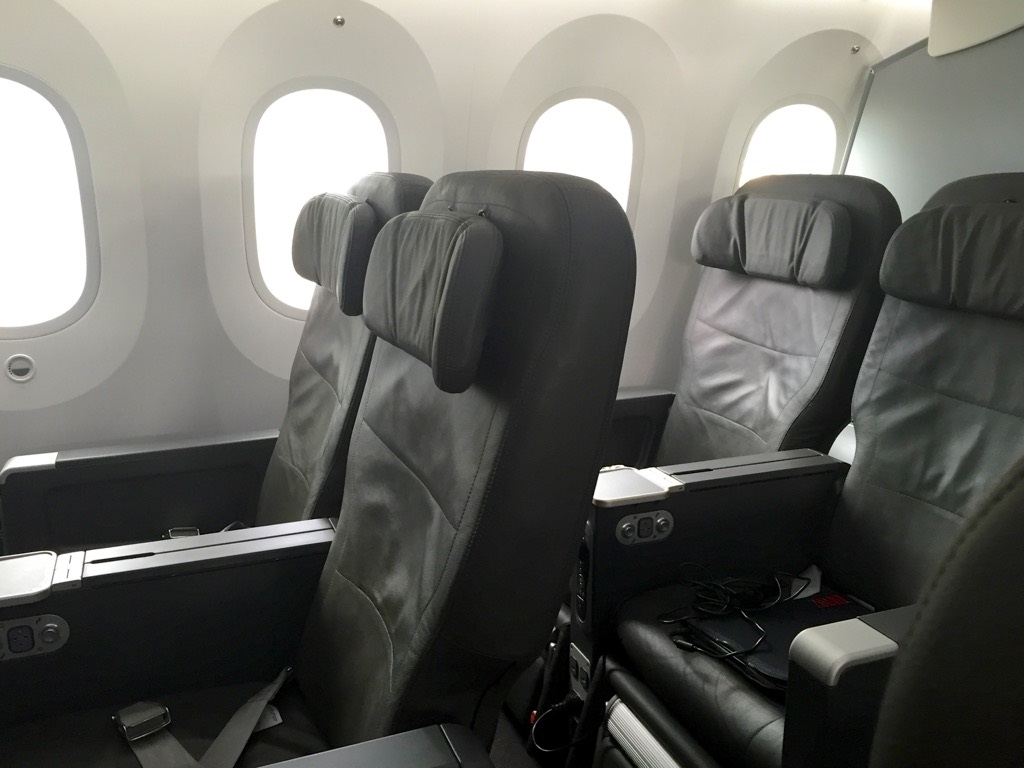 If you are in Queensland, you can fly for 48,000 Qantas Points + ~$270 taxes one-way from the Gold Coast to Tokyo on 21 or 22 March, or from Cairns to Osaka on 1 April. There are at least two award seats available on each service.
Economy Class
Surprisingly, Economy Class availability on nonstop services between Australia and Japan are really tight around these dates too. Plus, the high cash co-payment required on Qantas redemptions means that you are probably best booking with cash.
One-stop connections
If you have more time up your sleeve for transit or want to visit somewhere else on your way to/from Japan, then you may want to consider the following highlights:
Singapore Airlines via Singapore
This airline has a great reputation for their Suites, First and Business Class products flying from Sydney, Melbourne, Brisbane, Perth, Adelaide and Canberra to Singapore, where you can then connect onto a flight to Japan.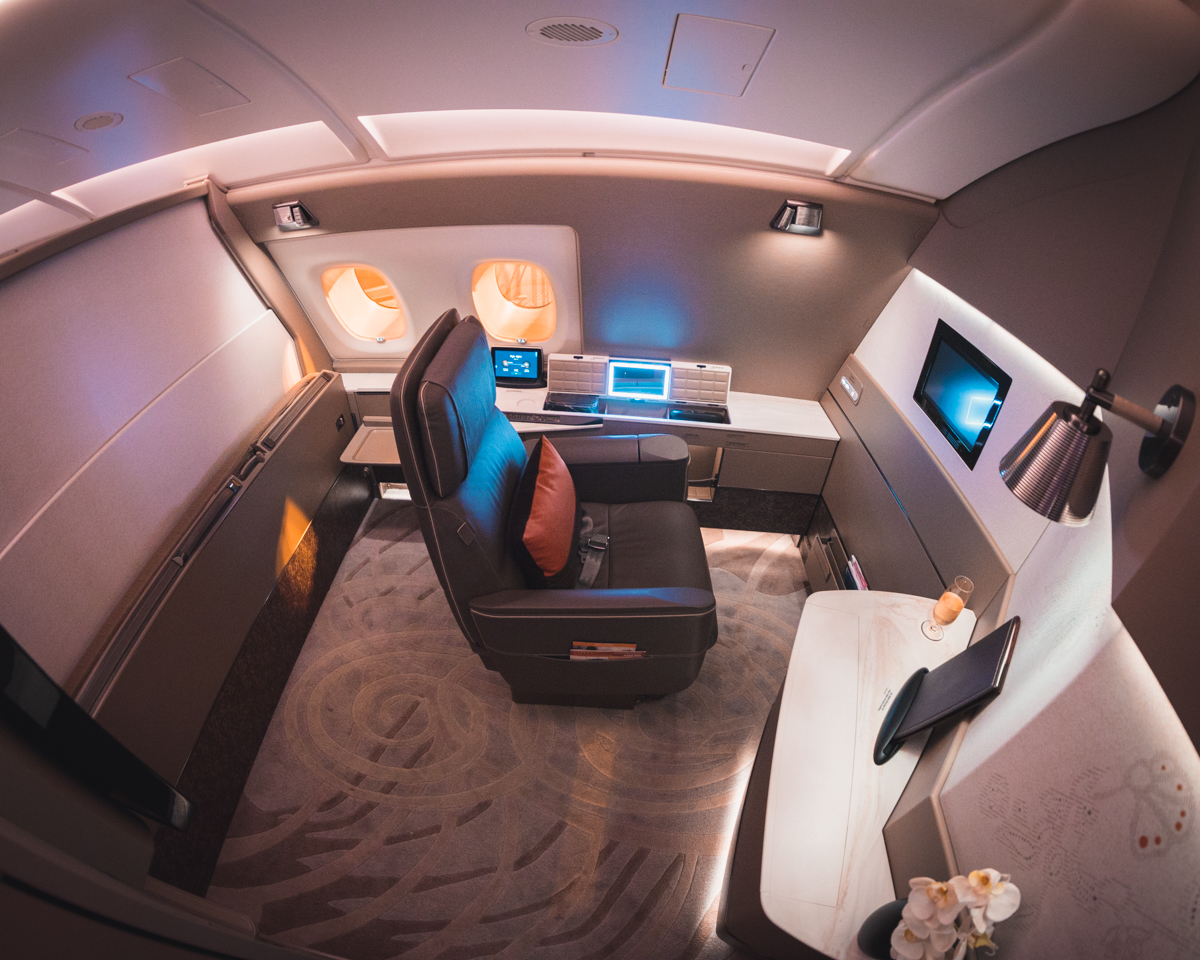 Singapore Airlines A380 Suites Class
Its subsidiary SilkAir also flies from Cairns and Darwin.
Read more in our guide to using points to book Singapore Airlines Suites/First Class.
Emirates via Bangkok or Singapore
If you are on the East Coast, then you may consider flying from Sydney to Bangkok, or Melbourne/Brisbane to Singapore, in Emirates First or Business Class and then onto Japan on a different carrier.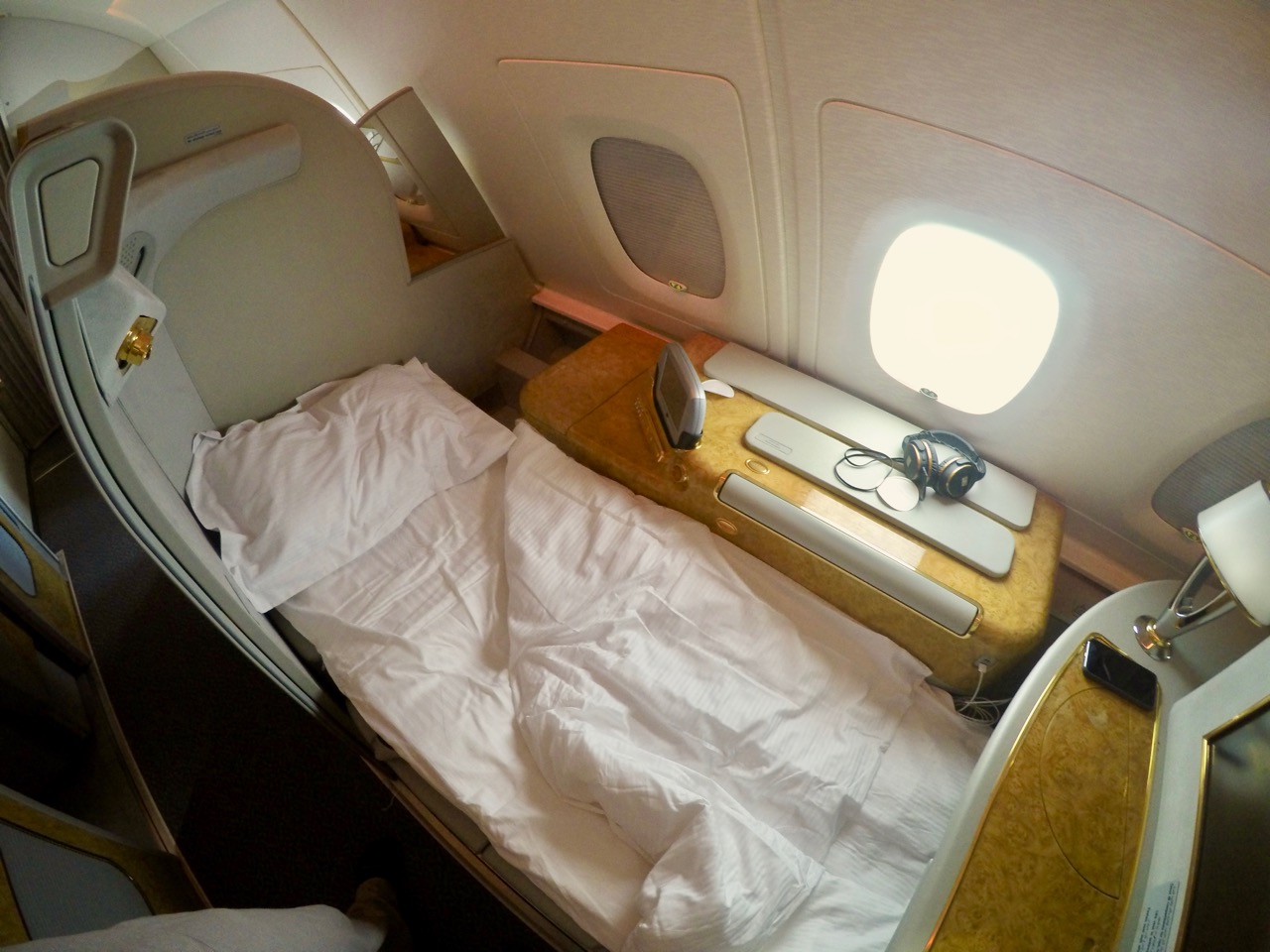 Emirates First Class
Read more in our guide to using Qantas Points for Emirates redemptions.
Cathay Pacific via Hong Kong
This airline also has a great reputation for its Business Class product but award availability to/from Australia has tightened up over recent months, so you may find it hard to get a seat. If you can, it is well worth it.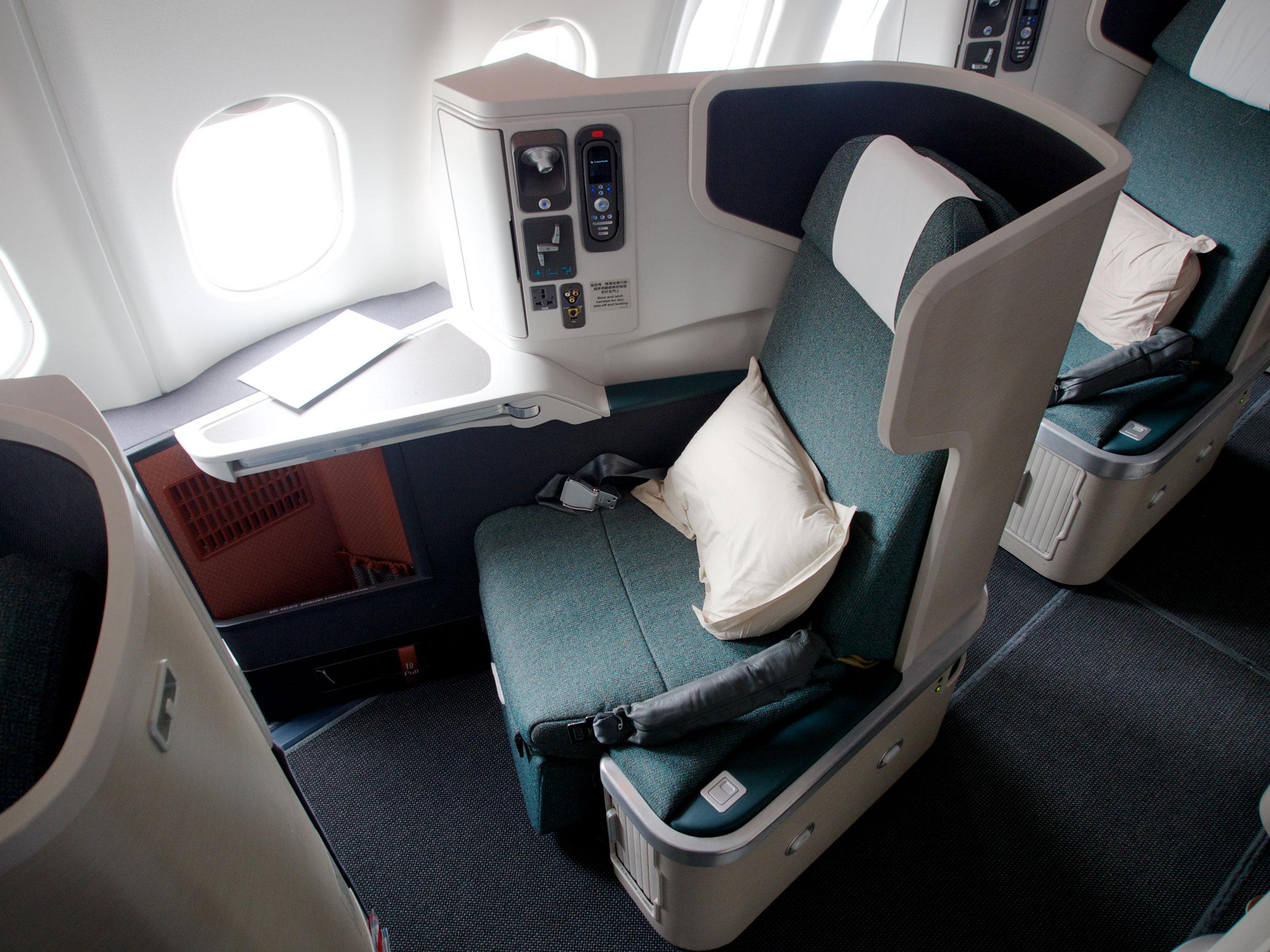 Cathay Pacific long-haul A330-330 Business Class
Read more in our beginner's guide to using points to fly Cathay Pacific.
THAI via Bangkok
Finally, you can fly THAI First Class all the way from Sydney to Tokyo via Thailand.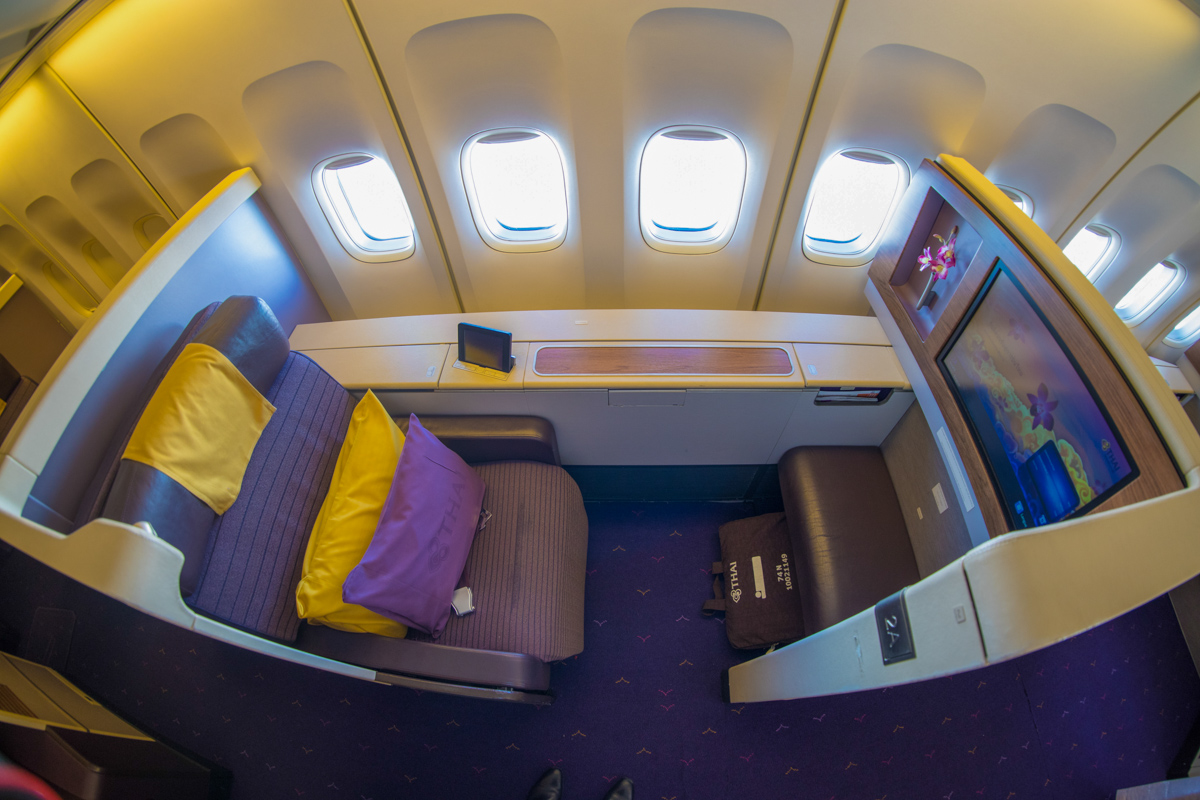 THAI 747 First Class
Read more in our overview of THAI 747 First Class.
Read our guide on how to get to Japan using connecting flights here.
Summing up
If you have always wanted to see the cherry blossoms, perhaps 2019 is your year. Plus, Japan is a fantastic country to visit—the Point Hacks team was there last month—and preparations for the 2020 Summer Olympics are in full swing.
I do not expect award availability to open up as time approaches, so I would suggest booking one of the redemptions above as soon as you can if you are keen to lock in your travel arrangements, or you may just want to use cash for an Economy Class ticket.
Finally, be aware, of course, that bloom dates change every year, so my advice is to lower your expectations and hope for the best!
Have you visited Japan during cherry blossom season? Do you have any tips to share with others who are interested?
How to use your points to travel to Japan to see the cherry blossoms
was last modified:
April 19th, 2022
by