A good business charge card should make business life easier. Think free Additional Employee Cards, easy integration to accounting software and more. But what about the ability to earn Qantas Points from your business expenses? How about later transferring points to any individual account? Check and check. Now we're talking.
---
This guide is brought to you with support from American Express, a Point Hacks commercial partner. Please note that while American Express provided the factual information required for this article, all opinions expressed are solely those of Point Hacks.
---
Earn rewards as a business, share with others
One of the best features of this card is its link to the Qantas Business Rewards (QBR) program. Essentially, your business earns Qantas Points whenever you or your employees use the American Express Qantas Business Rewards Card.
The Qantas Points your business earns when flying with Qantas will be tripled whenever you book eligible paid Qantas, Emirates and American Airlines flights with your card.
A great feature of the QBR program is that businesses can transfer Qantas Points to anyone. Treat yourself, reward an employee, or even send a memorable gift to a friend. Not a member? Get them to sign up for free.
How's that for flexibility?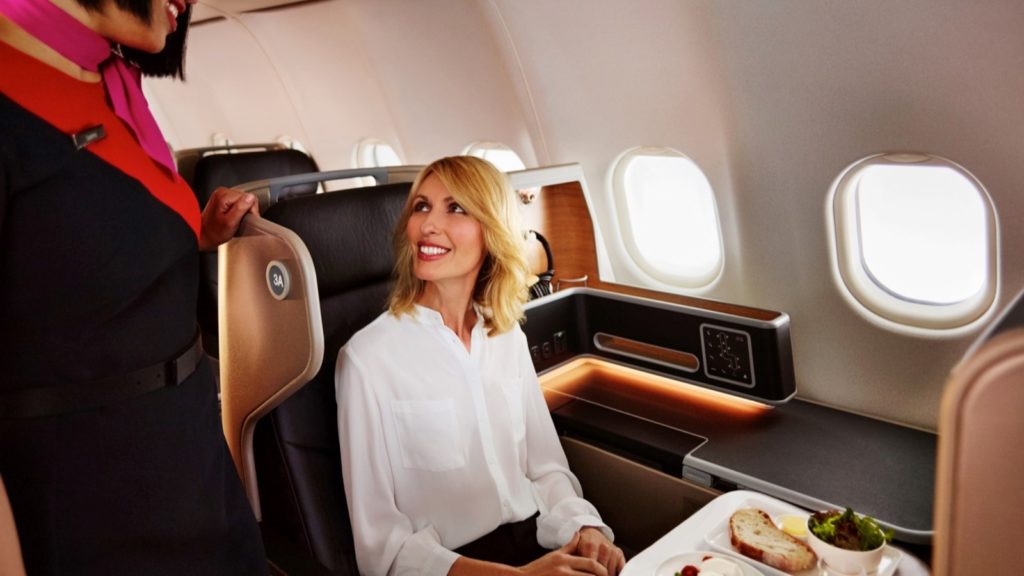 Smart money management: cash flow flexibility with up to 51 days to pay for purchases
The American Express Qantas Business Rewards Card is a charge card (not a credit card). There is no preset spending limit, although that doesn't mean unlimited spending. Your purchases are approved based on a variety of factors. You spend what you need for your business, and then you pay it off in full the following month to avoid charges.
American Express promotes this card as having 'up to 51 cash flow days'. This means you have up to 51 days from the date of purchase to make a repayment. The actual number of days you have until repayment will depend on your method of payment, when you make a purchase and when your statement is issued. See how it works in the video below.
Imagine you run a business that needs to pay $30,000 to a supplier. You could do so now, carrying the balance on your American Express card for up to 51 days. Meanwhile, you're selling your product to customers and generating revenue.
This means it'll be much easier when it comes time to pay off the charge card statement, without needing to dip into your cash-on-hand and then making it back over time.
Help manage your cash flow with the Flexible Payment Option
Need a bit more time beyond the cash flow days to pay off a particularly large bill? No worries — with the Flexible Payment Option, you can choose to pay a portion of your closing balance, up to a certain limit, over time.
Be aware however that interest charges will apply if you use this feature.
Ad – Scroll down to continue reading.Minimum spend, terms & conditions apply.
Share the benefit with no fee for up to 99 Employee Cards
Organise up to 99 Employee Cards for employees or business associates that would benefit from holding one at no extra cost. They can go out and make purchases on behalf of your business. No more reimbursements!
When Employee Card Members make purchases, you'll be able to see who performed the transaction and when. However, you will still be responsible for the overall balance each month.
Additional cards are a great way to keep your accounts and purchases consolidated, while still giving individuals the freedom of having their own card. It helps your business act more as a cohesive team.
Best of all, your employees are covered with complimentary travel insurance when you pay for the return trip on your American Express Qantas Business Rewards Card. Cover includes up to $2.5 million for Medical Emergency Expenses, up to $20,000 for Business Trip Completion and up to $10,000 for Trip Cancellation and Amendment. Limited COVID-19 cover will help with peace of mind when travelling as borders open up.
See the American Express Qantas Business Rewards Card Insurance PDS →
Save time with MYOB integration
Here's one way to avoid accounting-induced headaches. If your business uses MYOB accounting software, then your American Express Qantas Business Rewards Card can automatically feed card transaction data directly to MYOB's cloud accounting software as well as BankLink Practice.
The accounting program already links to all leading Australian banks and financial institutions, making American Express Cards a natural fit in MYOB's direct credit and charge card feeds in Australia.
MYOB research findings have shown that bank feeds, a service that automatically imports and matches financial transactions into cloud accounting software, saves business owners an average of 10 hours per month. The average value they put on this time saving is $713.
Pay on the go with your smart devices
American Express cards are integrated with Apple Pay, Google Pay and Samsung Pay, so you and your work crew will always be able to pay with a smart device, even if you don't have your card on you.
Your compatible smart device should be NFC-enabled, which is a common feature in most recent mid-range and high-end phones. Many smartwatches will also have this capability.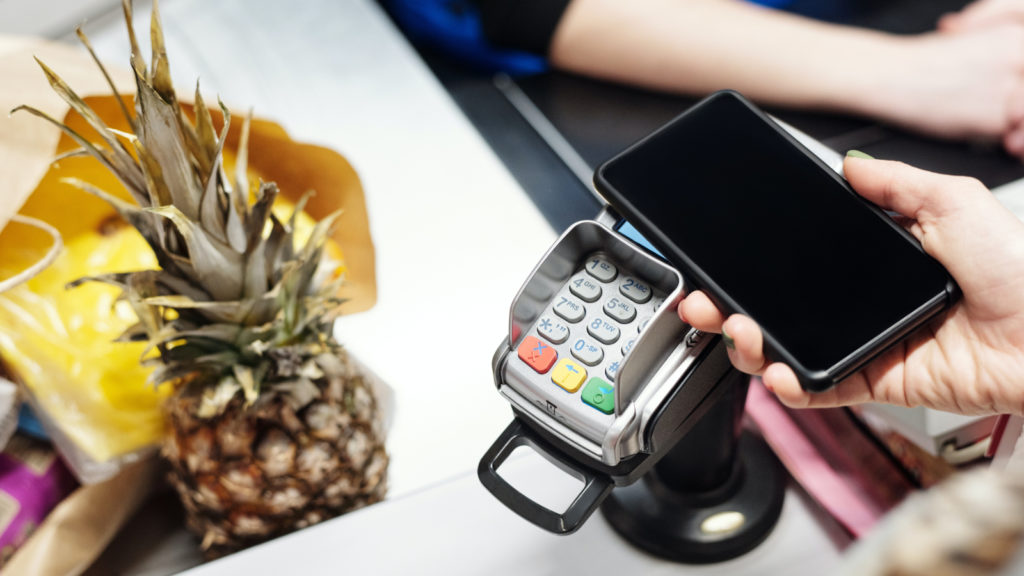 Set up your American Express Card through the Apple Pay, Google Pay or Samsung Pay app, and then you'll be good to go.
Make payments virtually anywhere in the world with American Express AccessLine
AccessLine is a solution that enables you to make payments to virtually anyone or business in the world as long as they have a bank account, even if they don't accept card payments.
Best of all, purchases will appear on your American Express Qantas Business Rewards Card as normal, earning points and you could get up to 51 cash flow days.
Here's how it works:
Apply for American Express AccessLine (it's not automatically available).
When approved, pre-register a supplier or payee with American Express.
Place your order with the supplier as usual.
Make a payment through American Express, selecting your card as the settlement method.
American Express sends the payment to your payee's bank account in the currency of your choice and at the time of your choosing.
The charges and transaction fee appear on your corporate card statement as usual, where you'll earn points and have up to 51 days to settle the balance.
This facility could be a handy tool to negotiate early purchase discounts with your supplier, and then get American Express to make payment promptly. The charges will appear on your card as normal and you won't have to settle the balance until after your cash flow days are over.
American Express AccessLine is only available to certain business and corporate credit and charge Card Members. Fees apply for transactions and there are over 110 different currencies available, including US Dollars, British Pounds, and Chinese Yuan Renminbi.
Summing up
The American Express Qantas Business Rewards Card's set of features helps you focus more on your work. The Qantas Business Rewards program itself is also a great match, with its ability to transfer points out to anyone or redeem flights directly.
When you look closer into its features, you'll find useful benefits and tools, such as the ability to carry purchases on your account for up to 51 days, MYOB integration, AccessLine domestic and international payments, and more. Do note that you must enrol with some of these programs separately to start enjoying the benefits.
Don't forget that the Qantas Business Rewards program itself plays a big part in this card, and has lots of business-friendly perks as well. From discounts on flights to the ability to transfer your reward points to any Qantas Frequent Flyer individual account, the American Express Qantas Business Rewards Card is a top pick.
---
American Express is a Point Hacks commercial partner.
The American Express Qantas Business Rewards Card is your business' secret weapon
was last modified:
October 24th, 2022
by