American Express is dropping something big, and it's not dumbbells. No, eligible Card Members can enjoy 12 months of free membership to Centr, a fitness and wellbeing app spearheaded by Chris Hemsworth's team.
With over 2 million downloads in over 200 countries, Centr delivers regular exercise routines, meal plans and more. Membership usually costs A$120 a year, but Amex Card Members will be able to sign up for a year of free content.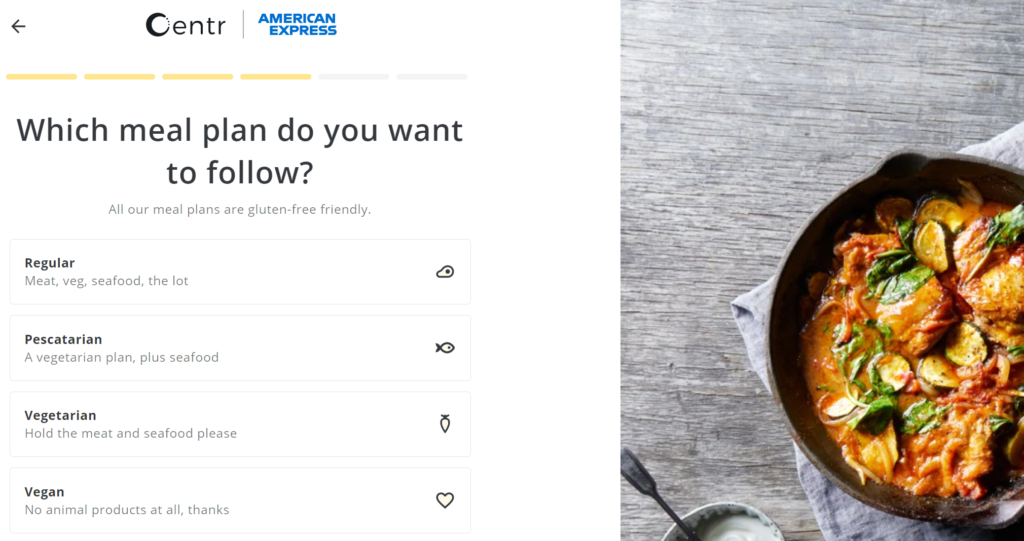 Consumer, Small Business and Corporate cardholders are all eligible, as are all of those supplementary cardholders. That means if you and your close one both share an Amex account, you'll also enjoy separate complimentary memberships to Centr!
Ad – Scroll down to continue reading.Minimum spend, terms & conditions apply.
How do I get free Centr membership?
If you meet American Express' card eligibility, as detailed above, then signing up for a membership is simple.
Start the sign-up process through the dedicated link
Enter your personal details
Ensure the 12 months complimentary plan is showing, and check-out with your eligible Amex card
Click on 'Start 12 Months Access'. Your subscription will be created
Complete the rest of the questions including your fitness level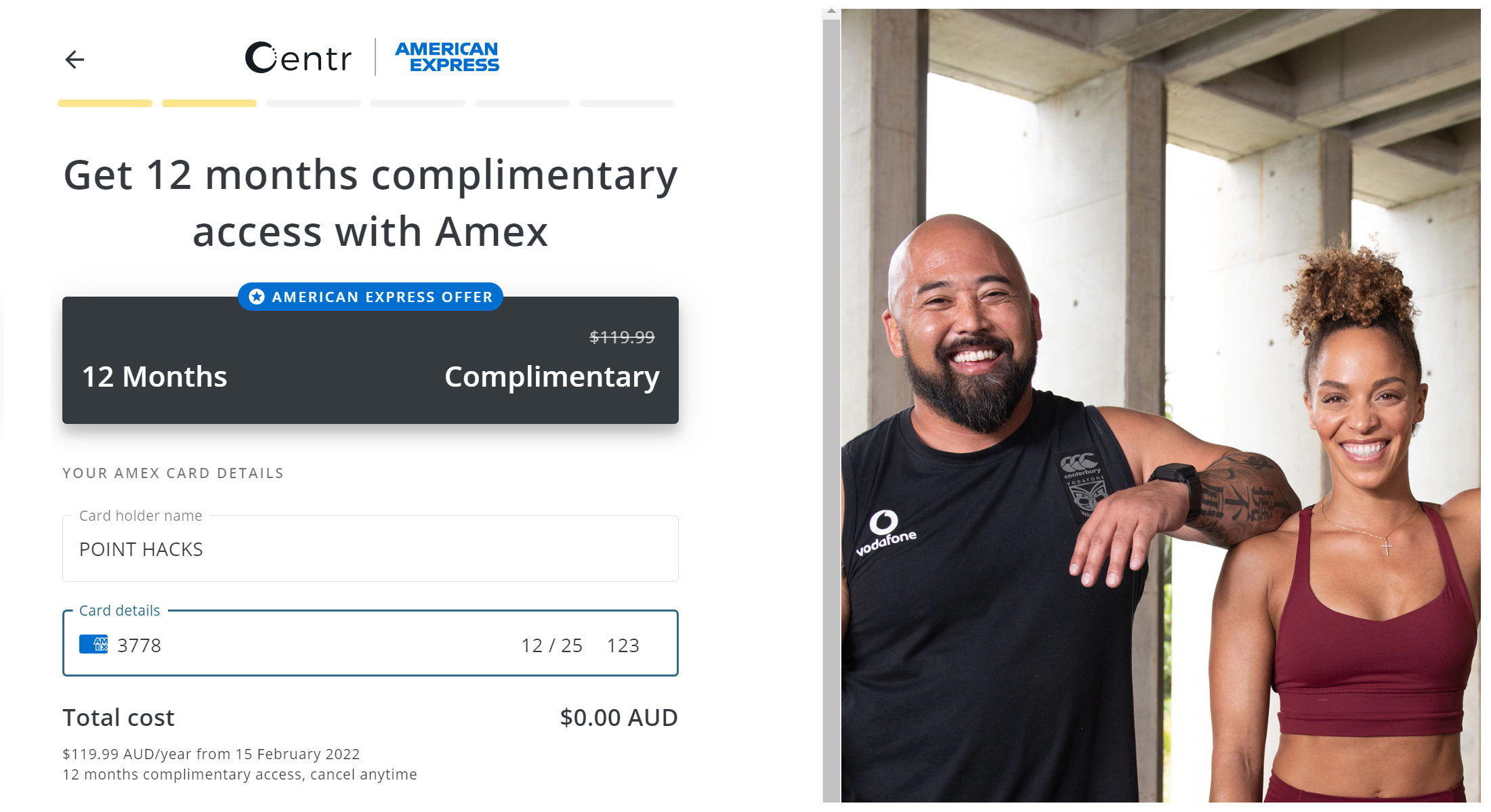 From there, you'll immediately have access to the fitness planner including exercises, reading, meal plans and more.
Remember, if you don't cancel your free subscription, you'll automatically be billed the fee in 12 months time. If you'd like to stop this from happening, simply navigate to your Subscription Settings and cancel your current membership.
Your account will remain active for the remainder of the 12-month subscription period, but you won't be automatically billed going onwards. It's easy to restart your membership later on if you decide that Centr is a great fit for yourself.
Summing up
American Express has its ups and downs, but right now the card issuer is on a roll with introducing new partnerships for members. 12 months of free Centr membership is a great idea to promote healthy habits, especially during these testing times.
Previous new deals from Amex include $150 worth of 'Fashion Credits' for Platinum Charge members, as well as 12 months free access to Calm — a mental wellness and meditation app which is the perfect partner to Centr (unfortunately, this expired at the end of 2020).
Frequently asked questions
What is Centr?
Centr is a fitness and wellbeing app created by Chris Hemsworth and managed by his team of experts. It offers weekly plans of content including workouts, recipes, challenges and more.
What happens if I'm already a Centr member?
You are eligible to redeem this offer upon the expiration of your current Centr membership plan. Make sure to cancel your current subscription and re-subscribe by 14 February 2022 with your eligible Amex card to be offered this deal.
How many times can I redeem the free Centr membership?
This offer is valid once per American Express card, and also once per Card Member. That means if you hold multiple American Express cards under one account, you'll still only be eligible for this offer once.
Amex adds the Hemsworth factor with free membership to Centr
was last modified:
August 14th, 2023
by