Qantas Frequent Flyer are running a higher-than-average promotion in May and June for a 25-40% bonus on transfers from credit cards that allow transfers to Qantas Points.
Qantas runs these promotions every three months or so, and whilst not as high as December's 30% bonus across the board, the transfer bonus of 25% for all amounts up to 1,250,000 points and 40% thereafter is more generous than usual.
It helps to offset some of Qantas' higher points redemption pricing compared to their competitors like Asia Miles, and would also be good for transferring over if you have one of our best uses of Qantas Points in mind, such as for Emirates First or Business Class.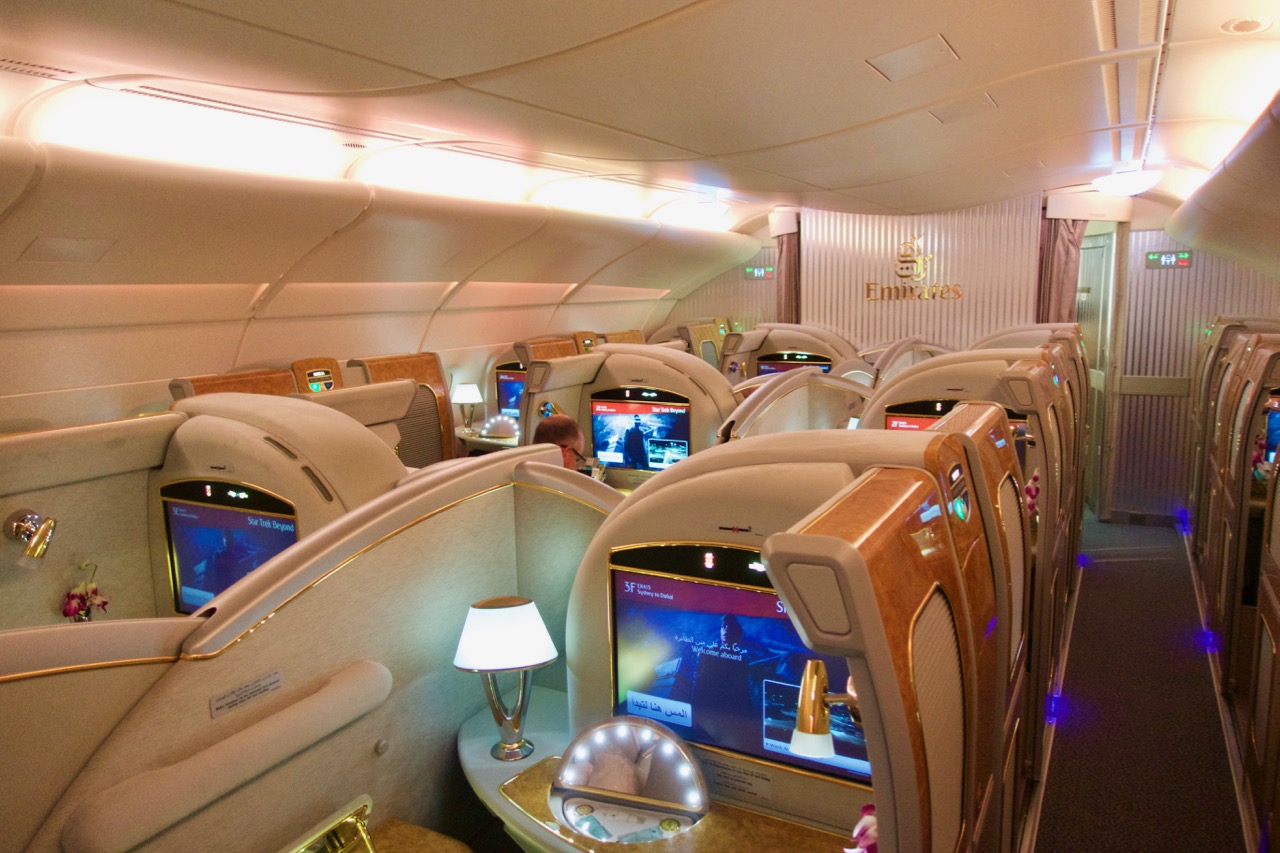 With this bonus, you'll only need to transfer 43,200 Amex Membership Rewards Points instead of the usual 54,000 for this Emirates First Class flight from the East Coast to New Zealand
Options for credit cards that transfer points from flexible points programs to Qantas Points are very few and far between, with most cards not offering this option, with you being locked into monthly sweeps to Qantas instead of transferring on-demand.
This guide runs through the few cards that do offer this option which is great for additional flexibility when it comes to using your points.
The current bonus offer
25% bonus on transfers up to 1,249,999 points
40% bonus on transfers over 1,250,000 points
The offer runs until the 30 June.
Bonus points may take up to 15 days to credit to your account, so keep that in mind if you have a specific redemption to book.
These transfer bonus promotions are targeted (sort of)
The transfer bonus offer is usually targeted to members who have previously made a transfer, and Qantas don't tend to publish the deal details online (maybe due to the limited potential uptake for it.)
Physical letters or emails are usually sent to everyone who is eligible, and members that receive them are usually those who have made a transfer to Qantas Points from their credit card in the past.
Emails usually explicitly state:
We are sending you this offer as you have transferred rewards points earned on a credit or charge card to Qantas Points in the past.
If you are a member of an eligible card/bank rewards program, it might be worth making a small transfer to Qantas outside of a bonus period so you have a greater chance of being included in the next promotion. No guarantees, but it's worth a shot.
Cards that can transfer – not sweep – points to Qantas
Firstly, some definitions – points transfers are initiated by you to the bank, made on-demand, and credit your Qantas account within a couple of days. Cards that offer this are few and far between.
Direct-sweep cards move your points earned each month over to Qantas on a regular basis. This is the case for the majority of Qantas-linked credit cards, but there are a few exceptions.
There are some older cards out there (not available to new applicants) which still offer Qantas Point transfers – primarily the CitiBusiness Gold Visa. If you know of others, please let me know in the comments.
Otherwise, you're limited to just a couple of cards on the market now:
The Westpac Altitude Business Cards are fairly accessible – applicants are assessed on personal income (not a business assessment) and you'll need an ABN or ACN to apply.
The best points earner, the Altitude Business Platinum, is $295 per year (with no annual fee in the first year on offer right now).
With the Altitude Business Platinum, you'll earn the equivalent of 1.5 Qantas Points per $ on the American Express, but don't have to sweep those points to Qantas each month, instead either holding out for a transfer bonus or moving them to other programs like Velocity, KrisFlyer or Asia Miles.
The Altitude Business Gold is less lucrative at the equivalent of 1 Qantas Point per $ (same for other frequent flyer programs).
Both cards earn a low 0.5 points per $ on the accompanying Visa, but the Altitude Business Platinum offsets that a little with 1 point per $ equivalent on overseas transactions.
There's no points sign-up bonus available for the Altitude Business cards right now, but there is no annual fee in the first year.
The American Express Platinum Charge is going to be out of reach for most people with a $1200 annual fee but can earn you a heap of points – with Qantas or otherwise – if you can put a lot of spend through it.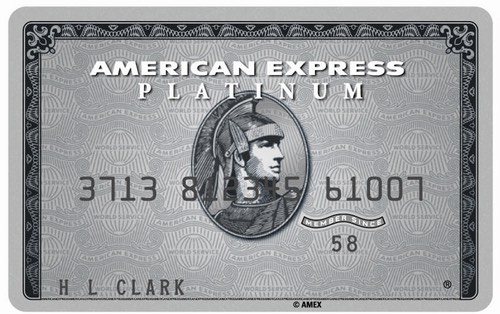 With a Point Hacks Exclusive 120,000 Membership Rewards points bonus available on sign up, the American Express Platinum Charge is a great card for those who want to earn Membership Rewards points on everyday spend with lots of additional benefits. Read the Point Hacks guide for the full rundown.
120,000 Membership Rewards points signup bonus
$300 travel credit annually
Unlimited access to certain airline lounges - including Virgin Australia Domestic, Delta and American Express lounges globally
Access to American Express Fine Hotels & Resorts perks & discounts
3 Membership Rewards points earned per $ spent at restaurants, 2 points earned per $ on travel spend, and 1 point per $ everywhere else except for utilities and the ATO
$1200 p.a. annual fee
Card Members who currently hold or who have previously held any Card product issued by American Express Australia Limited in the preceding 18 month period are ineligible for this offer. Previous and existing bank-issued American Express companion cardholders are eligible for this offer.
Bonus points require $1,500 minimum spend in first 3 months
Charge card, not credit card - balance requires payment in full each month but with no pre-set spending limit - more about this
Offer ends: 31st July 2017
Read the Amex Platinum Charge guide →
Point Hacks earn a maximum of $330 per applicant for this card. More about this →
Offer history
May-June 2017 (current offer): 25% bonus up to 1,250,000 points; 40% over 1,250,000
March 2017: 15% up to 350,000; 25% over 350,000; 30% over 1 million
December 2016: 30% on all transfers
November 2016: 15% up to 350,000; 25% over 350,000; 30% over 1 million
August 2016: 10% up to 100,000; 15% over 100,000; 20% over 500,000; 25% over 1 million
June 2016: 15% up to 100,000; 20% over 100,000; 25% over 500,000; 30% over 1 million
March 2016: 15% up to 350,000; 20% over 350,000 (not known if targeted)
December 2015: 15% up to 350,000; 20% over 350,000 (not known if targeted)
September 2015: 15% up to 300,000; 20% over 300,000 (not known if targeted)
June 2015: 15% up to 300,000; 20% over 300,000
March 2015: 15% on all transfers
August 2014: 15% on all transfers
Should you take advantage of the transfer bonus?
Each time this comes around it seems to be on a short-term basis, and with little predictability. Either way, it's useful for those who have points balances they can transfer to Qantas, but with the limited cards that offer it, that's not going to be too many of us.
The deal is helpful if you have a premium card like the American Express Platinum Charge, and you know you will want to use your point balance for Qantas Frequent Flyer redemptions or upgrades.
But there are better value redemptions available from other programs like KrisFlyer and Asia Miles if you're willing to go looking.
Generous bonus for Qantas Point transfers if you've transferred from credit card programs previously
was last modified:
May 24th, 2017
by