Citi are running two offers on the Citi Signature Visa – one for 75,000 Citi Rewards points, equivalent to 37,500 Velocity Points or KrisFlyer Miles if transferred out of Citi Rewards, or 50,000 Qantas Points with the Citi Signature Qantas variant of the card.
The annual fee on both the Citi Rewards and Qantas offers is also reduced to $199 in the first year, with the Qantas-linked card also incurring a $49 Qantas opt-in fee.
Changes to Citi Signature Visa from June 15
Citi have decided to overhaul the earn rates on their rewards cards. The changes were announced on April 3, and takes effect for cardholders as of June 15th, so if you apply for a Citi card between now and then, you'll have two sets of points earn rates – those in place now, plus those in place from that date onward as outlined in this guide.
You can read our full summary of these changes by Citi here. If you're an existing cardholder, you may find you will earn a different number points from your Citi credit card thanks to the new earn rates, or if you are considering the card, you should understand the new earn rates fully before applying as they will be in place soon.
Citi Signature Visa – The Basics
When you sign up for the Citi Signature you're either choosing to do so with Qantas or Citi Rewards (for the purposes of the bonus this can't be changed, but you can swap rewards options later as a cardholder). We explain this a little later in the guide.
Using the card for overseas spend incurs a 3.4% fee, with earn rate similar to the highest bonus category at 1 Qantas point or 2 Citi Rewards points per $1 uncapped.
It's worth noting that the Qantas signup bonus is often more valuable than the Citi Rewards bonus (when the advertised bonus points are equal) depending on how you use your points – given you can switch rewards programs for your card down the track, picking the Citi Qantas card and then changing to Citi Rewards later may well be worth considering to get the most value from the points on offer.
Card Details
Card
Citi Signature Visa
Loyalty program
Citi Rewards or Citi Qantas Rewards (+$49)
Citi Rewards earn rate
1 Qantas point or 2 Rewards Points per $1 for selected purchases made and booked directly from a range of major restaurants and restaurant chains, major hotel chains and flights directly booked with major airlines and international spend

0.75 Qantas point or 1.5 Rewards points per $1 for selected purchases made at major petrol outlets, major supermarkets and major national retailers

0.5 Qantas point or 1 Reward Point per $1 spent everywhere else on Eligible Transactions
Points cap
Citi Rewards points are uncapped, OR

Qantas Points regular spend capped at $20,000 per statement period
Earns points at ATO
No
Travel benefits
Priority Pass lounge access and two included lounge visits
Annual fee
$395 p.a.
Overseas transaction fee
3.40% of the converted amount
Minimum income requirement
$75,000 p.a.
Effective Frequent Flyer Program Point Earn Rates
Frequent Flyer Program
Major restaurants,
hotels and major
airlines
Major petrol stations,
supermarkets and
national retailers
All other eligible spend
International Spend
Qantas Points*
1 point / $
0.75 point / $
0.5 point / $
1 point / $
Velocity Points
1 point / $
0.75 point / $
0.5 point / $
1 point / $
Singapore Airlines KrisFlyer Miles
0.8 mile / $
0.6 point / $
0.4 point / $
0.8 point / $
Emirates Skyward
0.8 mile / $
0.6 point / $
0.4 point / $
0.8 point / $
* Qantas Points are only earned through the Citi Signature Qantas Visa card
Digging into the benefits of the Citi Rewards Signature Visa
You'll earn 2 Citi Rewards points per $1 on eligible spend at major restaurants, restaurant chains, hotel chains, flights directly booked with major airlines and international spend. 1.5 Citi Rewards points per $1 at major petrol outlets, supermarkets and national retailers and 1 point everywhere else uncapped.
If you opt-in to Citi Qantas Rewards, similar bonus points categories are in place but earn rate is halved to 1 Qantas point per $1 on eligible spend at major restaurants, restaurant chains, hotel chains and flights directly booked with major airlines. 0.75 Qantas point per $ at major petrol, supermarkets and national retailers and 0.5 point everywhere else. Bonus categories are uncapped but regular spend is capped at $20,000 per statement period. There's a minimum income requirement of $75,000.
If you decide to use the card to earn Citi Rewards points, have a read of the full guide to the Citi Rewards program here.
Citi Rewards transfer partners for the Signature Visa are low in number, but high in quality:
Virgin Australia Velocity
Singapore Airlines Krisflyer
Emirates Skywards
and as a standalone option – Qantas Frequent Flyer with monthly direct sweep if opted in to Citi Qantas Rewards
For Citi Signature cardholders, points transfer out to Virgin Australia's Velocity at 2 Citi Rewards point to 1 Velocity point and on Singapore Airlines' Krisflyer program at 2.5 Citi Rewards points to 1 Krisflyer Miles.
There is a minimum transfer requirement of 20,000 Citi Rewards points, which means you need to be strategic about how you transfer your points to ensure you don't have any orphaned points in the Citi Rewards program (a balance of under 20,000) which wouldn't be transferrable to frequent flyer programs.
You can swap the card between Citi Rewards points and Qantas Point earn once per year, so do this only when you need to.
Citi Rewards Bonus Point Partners
Citi has a wide range of bonus partners – many of which are quite niche. There are a few mainstream retailers though, and it largely depends on where you spend your money as to whether you'll get the most out of their bonus partner program.
The earn rates for bonus partners depends on the category they're in + 3 bonus points per $1 spent. This means you can potentially earn 5 points per dollar if you stay at bonus partner hotels.
Bonus points are not available to those who earn points into Qantas Frequent Flyer. This is a downside of earning Qantas Points with the card.
Priority Pass Benefit
The card also comes with Priority Pass lounge membership, valued at $99 per year, and two included lounge visits valued at $27 each. In reality, you'll get better use out of this membership if you travel internationally, as there are only a couple of Priority Pass partner lounges in Australia.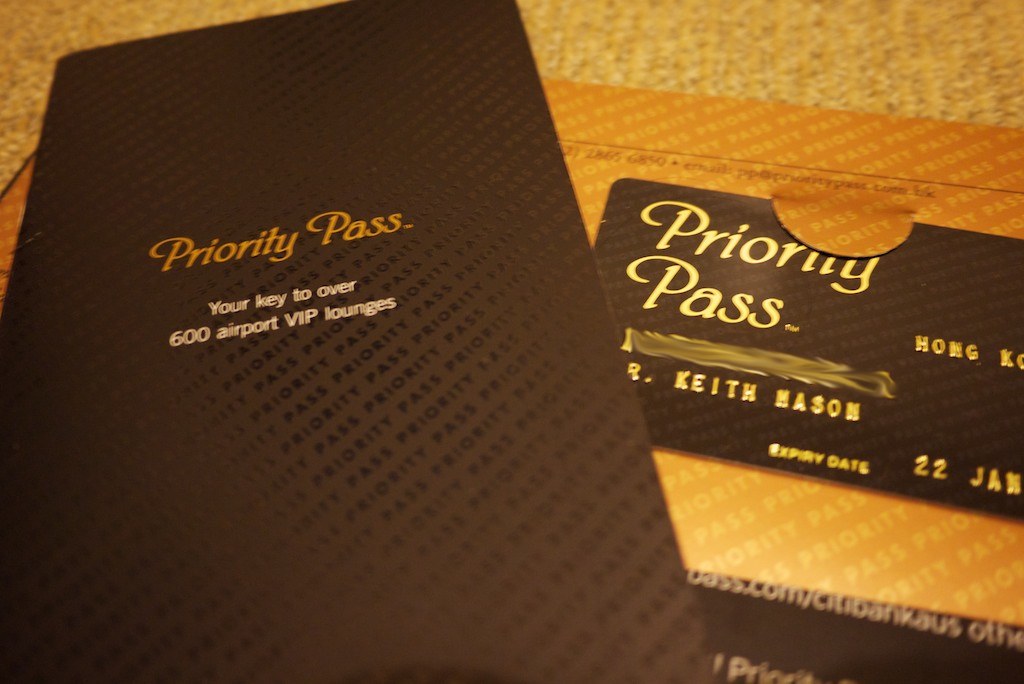 The way this works in practice is that you'll receive a promotional pack from Citi with a Priority Pass access code soon after receiving your card in the mail. The code then lets you sign up for the relevant membership from Priority Pass.
Finally, you'll also get a range of insurances, including extended warranty, purchase cover and international travel insurance. As per usual, you'll need to read the PDS and assess if these insurances meet your individual needs and offer you substantial value.
This guide references some of the benefits of insurance policies provided with this credit card.
You should read the PDS and obtain independent professional advice before obtaining this product.
Summing up – the Citi Signature Visa
The Citi Signature Visa remains worth considering for high volumes of points earn outside of Qantas Frequent Flyer on a Visa or MasterCard, however the annual fee is higher than many others on the market, so you'll need to be using the card a lot to make the the fee worthwhile.
The flexibility of points transfer to Velocity or KrisFlyer is really useful, as well as the possibility of swapping the card (infrequently) between Qantas or Citi Rewards point earn.
The bonus points categories plus the points earn on spend should be considered alongside the cards benefits to ensure it's going to work well for you.
Point Hacks Credit Card Information
Point Hacks is published by Newformula Media. Newformula PTY LTD (ACN: 609 361 051) is a credit representative (486568) of Eurofinance Corporation Pty Ltd (Australian Credit License: 393845). In some instances, Newformula PTY LTD receives a commission or benefit for referring you to the services of a credit provider. This commission or benefit is disclosed at the point of referral to the credit provider. This website does not provide credit, assist you in obtaining credit, or advise you to apply for any particular product from a provider.
We have not taken into consideration your circumstances or financial situation when providing the information on this website. It is important you read the relevant PDS from the product issuer and seek the independent advice of an appropriately qualified professional before making a decision on a product.
While we invest a great deal of time and energy into ensuring we provide with you with the most up to date and accurate information, we do not warrant the accuracy of statements or information contained on the Website relating to third party goods and services, including credit card information, loyalty schemes and rewards. You acknowledge that such information and materials may contain inaccuracies or errors and we expressly exclude liability arising from any person acting on those statements or information to the fullest extent permitted by law. Where conditions or warranties are implied by law and cannot be excluded, our liability will be limited to the re-supply of information. You should confirm the accuracy of information provided on this Website with the third party product provider before acting on it.