Virgin America's Elevate frequent flyer program is pretty niche, but has one really specific use for Australians – low tax/surcharge redemptions for Virgin Australia, which are especially good value in Business Class.
There's a 60% bonus offer which runs until June 24th – not as good as previous deal which have been run as high as 80%, but still very usable for some Virgin Australia Business Class redemptions.
In this guide I go into some of the examples, including the ability to buy a Sydney -> Perth return flight for around $934 USD – not bad compared to paid fares of potentially 80% more.

Cheap Virgin Australia Business Class redemptions with a 60% bonus on Virgin America Elevate miles
was last modified:
August 31st, 2020
by
The Current Promotion
When buying more than 5,000 miles in the current promotion, you'll earn a 60% bonus. The biggest limitation of the Elevate program when buying miles is the maximum purchase amount of 20,000 Elevate miles per year.
So in the current promo, a 20,000 point purchase would yield 12,000 bonus points for a total of $1040 USD and 32,000 miles, and a per Elevate mile cost of 3.25 US cents per mile.
Example Business Class redemption costs
Some example redemption costs in Business Class for specific airlines/routes in the current promotion come out as follows:
| Example Route | Airline | Points Required | Cost of points (USD) in current promotion | Taxes (USD) |
| --- | --- | --- | --- | --- |
| Sydney - Perth return | Virgin Australia | 27000 | $877.5 | $30 |
| Melbourne - Sydney return | Virgin Australia | 10000 | $325 | $44 |
| Los Angeles - London one way | Virgin Atlantic | 30000 | $975 | $600 |
| Hong Kong - London one way | Virgin Atlantic | 35000 | $1137.5 | $140 |
| New York - Frankfurt one way | Singapore Airlines | 35400 | $1150.5 | $75 |
| Singapore - London one way | Singapore Airlines | 57000 | $1852.5 | $344 |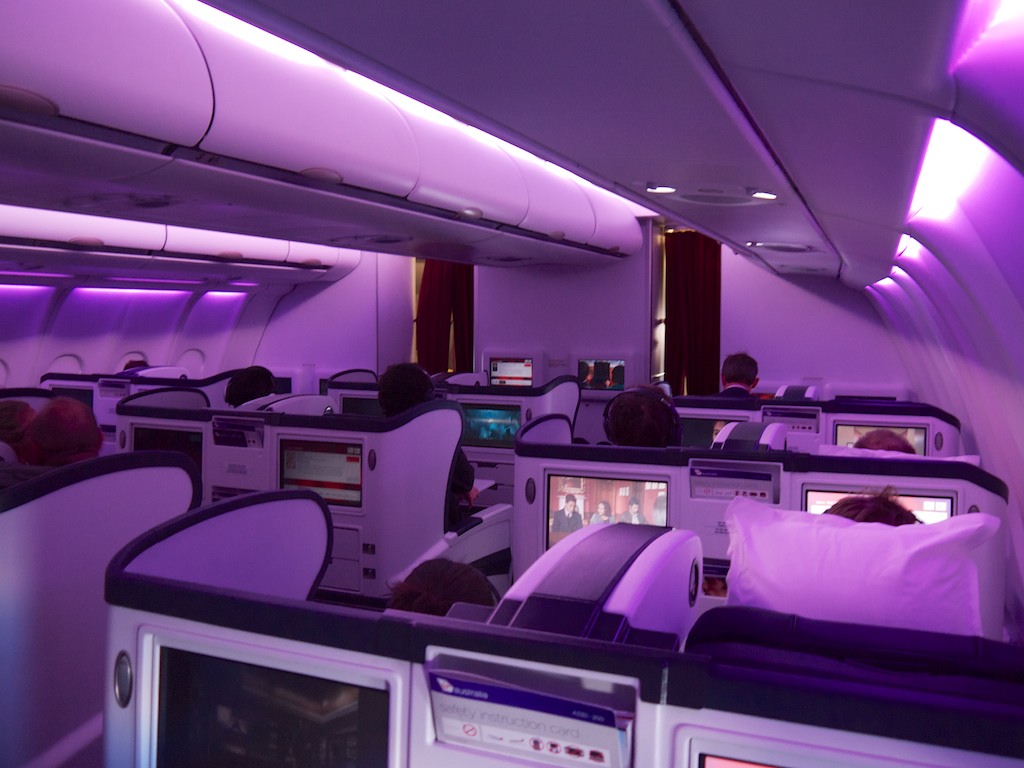 Previous Elevate Miles Promotions
Comparing the offer history for points purchase promotions can help guide whether the current deal is particularly good.
| Date | Bonus offer (%) | Notes |
| --- | --- | --- |
| June 2016 | 60 | |
| Feburary 2016 | 50 | lowest |
| September 2015 | 70 | |
| June 2015 | 60 | |
| April 2015 | 80 | highest |
| Average | 64.00% | |
---
Guide to buying Virgin America Elevate miles for Virgin Australia Business Class flights
Buying Elevate points to redeem outright on Virgin America itself is a non-starter, as they have a fixed rate for redemption with a maximum value around 2.2s, where as the cost to buy Elevate miles in the promotion is much higher than that.
Elevate has airline partners such as Virgin Australia with which you can redeem in the more, let's say, traditional (and appealing way) with a partner award chart with zones which can be taken advantage of-including for Virgin Australia – this is where the value comes from.
Key things to know
You can buy up to 20,000 miles before bonuses per account per calendar year
Miles will take up to 72 hours to credit to your Elevate account
You will be charged in USD – don't forget to convert to AUD
You'll need to pay by credit card so don't forget to factor in the card overseas transaction fees
Example redemptions using Virgin America Elevate miles for Business Class travel on Virgin Australia
This is the key Virgin Australia page on the Elevate website, with a handy calculator to calculate the redemption rate.
Example 1: Sydney -> Perth return in Virgin Australia Coast to Coast Business Class
Using the calculator on the Virgin Australia page linked, a Sydney to Perth return flight clocks in at 27,000 points.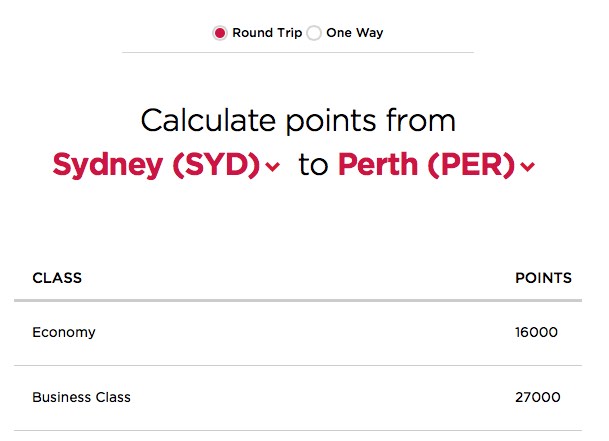 Example 2: Short haul redemption, e.g. Melbourne -> Adelaide return in Virgin Australia domestic Business Class
This route comes in at just 10,000 Elevate miles return, plus $40 in taxes.
The same rate applies for other short routes such as Sydney to Melbourne or between Brisbane and Sydney, and one way Business Class is 6,000 Elevate miles.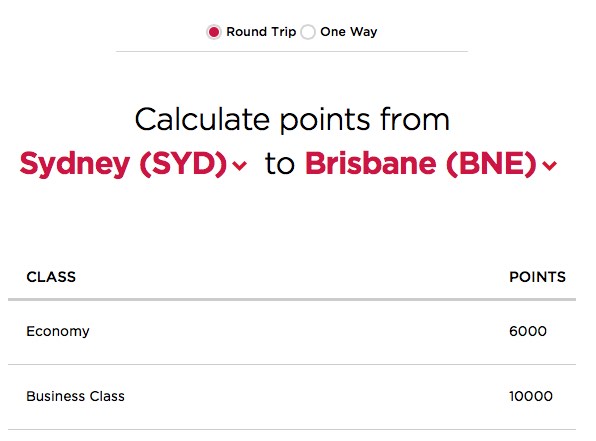 Virgin Atlantic redemption opportunities
The Virgin Atlantic redemption rate calculator is here.
For West Coast USA to London, you'll find that 30,000 Elevate miles will get you a one way Business Class redemption in Virgin Atlantic Upper Class – but with around $600 USD in taxes and fees.
Similarly, London to New York or vice versa prices at 25,000 Elevate miles one way, with $458 USD in taxes.
Hong Kong to London in Upper Class is 35,000 miles one way with only $140 in taxes. This is a particularly good value redemption.
Singapore Airlines redemption opportunities
You can redeem Elevate miles for Singapore Airlines flights too, and once again, the cost in points during a promotion is pretty good.
Availability might be tricky to come by as it's a partner program of Singapore, rather than using KrisFlyer miles directly, but still worth bearing in mind as an option.
What else to know about buying miles from the Virgin America Elevate program
Virgin American Elevate Miles, and the Elevate program generally, is not the same as Virgin Australia's Velocity program. The points are not interchangeable between the programs, so having an existing Velocity balance has no bearing on how you can or can't use Elevate miles.
With that out of the way, let's look at some of the key things to know about Elevate.
One of the biggest limits is that you can only buy up to 20,000 Elevate miles per calendar year. Some deals have this limit raised. On top of this then comes any bonus points.
You could set up and use multiple accounts to purchase miles if you want to make multiple redemptions for different passengers, or even for yourself – you'll just need to ensure each redemption you want to make is under the threshold of the miles you can purchase annually.
The focus of this guide is not on the Elevate program generally, so I won't be covering points earn – generally earning points in Elevate for Australian's won't make much sense, and we should focus on Velocity instead for our Virgin Australia redemptions.
Virgin America's airline redemption partners
With Virgin America's Elevate program you can redeem your purchased points with:
Hawaiian Airlines
Singapore Airlines
In most cases, Elevate passes on the full set of taxes and surcharges with a redemption ticket meaning that buying miles and redeeming them can often make not so great financial sense.
There some specific opportunities that do make sense though despite this, and one of those is Domestic Business Class travel in Australia on Virgin Australia.
How to search for availability
Using both the Virgin Australia and Virgin Atlantic websites respectively for availability searches should match what Virgin America is able to see in their system.
You'll need to sign up for accounts with both programs to be able to search, but it's free, so no issue there.

How to redeem your Elevate miles
You'll need to call Virgin America on 1 877 FLY VIRGIN / 1 877 359 8474 in the US to make a booking.
Bookings conditions to take note of include that reward bookings for infants are not permitted and as you'd expect, for children aged 2 and older occupying a seat, the full adult redemption rate will apply.
They also state that once Partner Airline reward tickets are issued you may amend your travel date, route or class of service prior to travel for a fee, and according to their schedule of fees, it looks like the cancel / change fee is $100 USD – but I am yet to test this.
Conclusion – can buying Virgin America Elevate Miles get you cheap Business Class on Virgin Australia?
Yes, absolutely. The examples above showcase some of the opportunities to use Elevate miles. They can be a bit fiddly book given you need to do so over the phone, but otherwise if the bonus is right, there are some great savings to be had.
Cheap Virgin Australia Business Class redemptions with a 60% bonus on Virgin America Elevate miles
was last modified:
August 31st, 2020
by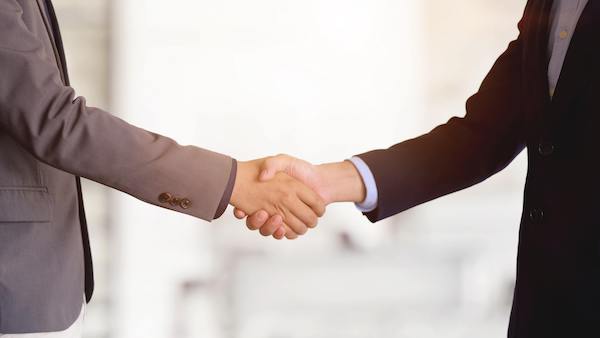 This content contains affiliate links from which Point Hacks may earn commissions from transactions generated from new customers, bookings and general enquiries
Cheap Virgin Australia Business Class redemptions with a 60% bonus on Virgin America Elevate miles
was last modified:
August 31st, 2020
by
Cheap Virgin Australia Business Class redemptions with a 60% bonus on Virgin America Elevate miles
was last modified:
August 31st, 2020
by