Ahoy there! Virgin Voyages is sailing Down Under from December 2023. After the first crop of 1,000 Access Keys sold out in September for 79,999 points each, Velocity Frequent Flyer is making a further 1,000 Access Keys available.
You'll now need to part with 99,999 Velocity Points to book a Sea Terrace room. It's not a bad deal, but we'll also point out that the cash price for these cruises has become quite discounted recently with various sales. You may prefer to stockpile your points for other uses instead.
Still, saving cash by using points is nothing to frown upon, especially when budgets are getting tighter. It's relatively easy to earn 100,000 Velocity Points or more with a single credit card sign-on bonus (usually with an annual fee under $300). Though a new sign-up bonus wouldn't come in time for this current promotion, it could come in handy for a future Virgin Voyages Access Key promotion.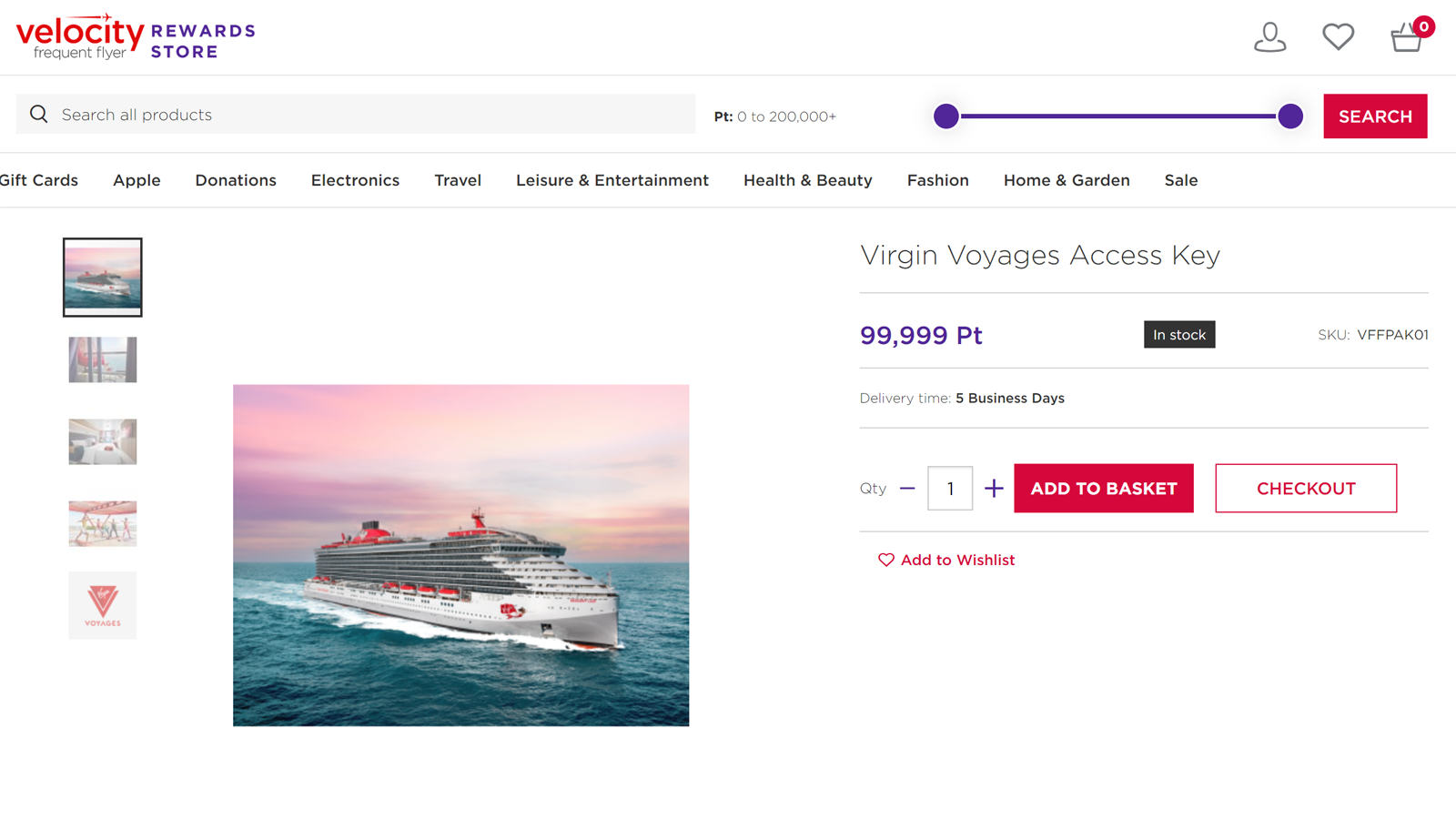 Ad – Scroll down to continue reading.Minimum spend, terms & conditions apply.
How do I redeem Velocity Points for Virgin Voyages?
At the time of writing, the only way to use Velocity Points for Virgin Voyages is to redeem points for an 'Access Key' on the Velocity Rewards Store. (Velocity does say that a 'long term arrangement' for earning and using points for cruises will launch eventually).
But for now, these Access Keys can then be swapped for a cabin on selected sailings from 27 January 2024 to March 2024. Yes – the keys are valid per cabin and can be redeemed for one or two people with no difference in cost.
As of 30 November 2023, these are the routes from Melbourne you can use an Access Key on.
| Route | Dates | Nights |
| --- | --- | --- |
| Melbourne to Hobart (& Back) | 27/01/2024 – 01/02/2024 | 5 nights |
| Melbourne, Sydney & Hobart | 01/02/2024 – 07/02/2024 | 6 nights |
| Melbourne to Tasmania (& Back) | 22/02/2024 – 27/02/2024 | 5 nights |
| Melbourne & Hobart Holiday | 27/02/2024 – 02/03/2024 | 4 nights |
| Melbourne to Melbourne (& Burnie) | 02/03/2024 – 05/03/2024 | 3 nights |
And if you're departing from Sydney, you've got three choices to consider.
| Routes | Dates | Nights |
| --- | --- | --- |
| Sydney to Hobart (& Back) | 11/02/2024 – 15/02/2024 | 4 nights |
| Sydney to Burnie (& Back) | 15/02/2024 – 19/02/2024 | 4 nights |
| Sydney, Melbourne & Burnie | 19/02/2024 – 22/02/2024 | 3 nights |
Sea Terrace (balcony) cabins on these cruises generally range around AU$2,500 (depending on the dates and the length of the sailing). One Access Key is valid for any of these above sailings, so obviously, the longer ones will be 'better' value.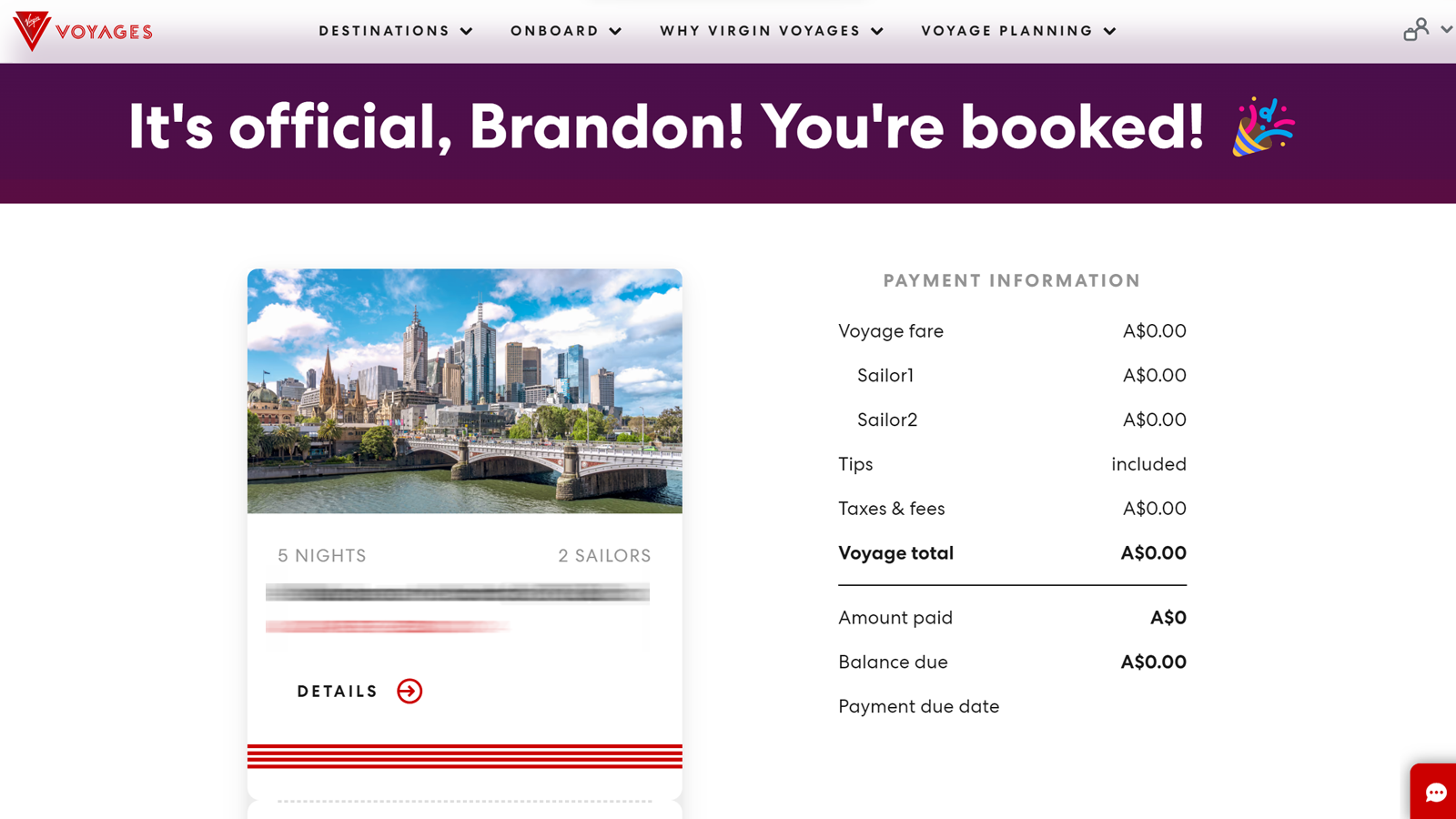 ---
Don't have enough yet? Earn bonus sign-up Velocity Points and sail away in the future.
---
What happens when I redeem an Access Key?
Once you've redeemed the Access Key, the Velocity Points will be deducted immediately. Then, it's a waiting game. It'll take up to five Business days for Virgin Voyages to send the actual key itself. With my own key, I redeemed the points on Thursday evening and received the Access Key on Tuesday morning, which is effectively two business days.
Once you get the Access Key, hop onto the Virgin Voyages website to reserve the cruise that you want. There are quite a few T&Cs to be aware of, so browse the Velocity website carefully before buying. The key rules to be aware of include:
There are no refunds of Velocity Points for this redemption if you change your mind.
You may not get your desired sailing as cabin availability is limited and dependent on current availability when you use your Access Key on the Virgin Voyages website.
The Access Key is valid for Sea Terrace and Limited View Seat Terrace cabin types only.
For the current release, redeem a key on the Velocity Rewards store by 4 December 2023 and book on the Virgin Voyages website by 18 December 2023.
It's pretty easy to book with an Access Key, once you receive it. Simply go to the eligible cruise you want, choose a Seat Terrace (or Limited View Sea Terrace) cabin for up to two people, and apply the key on the same page (before you enter sailor details) to bring the net cost down to zero.
That's it – start counting down the days until you set sail!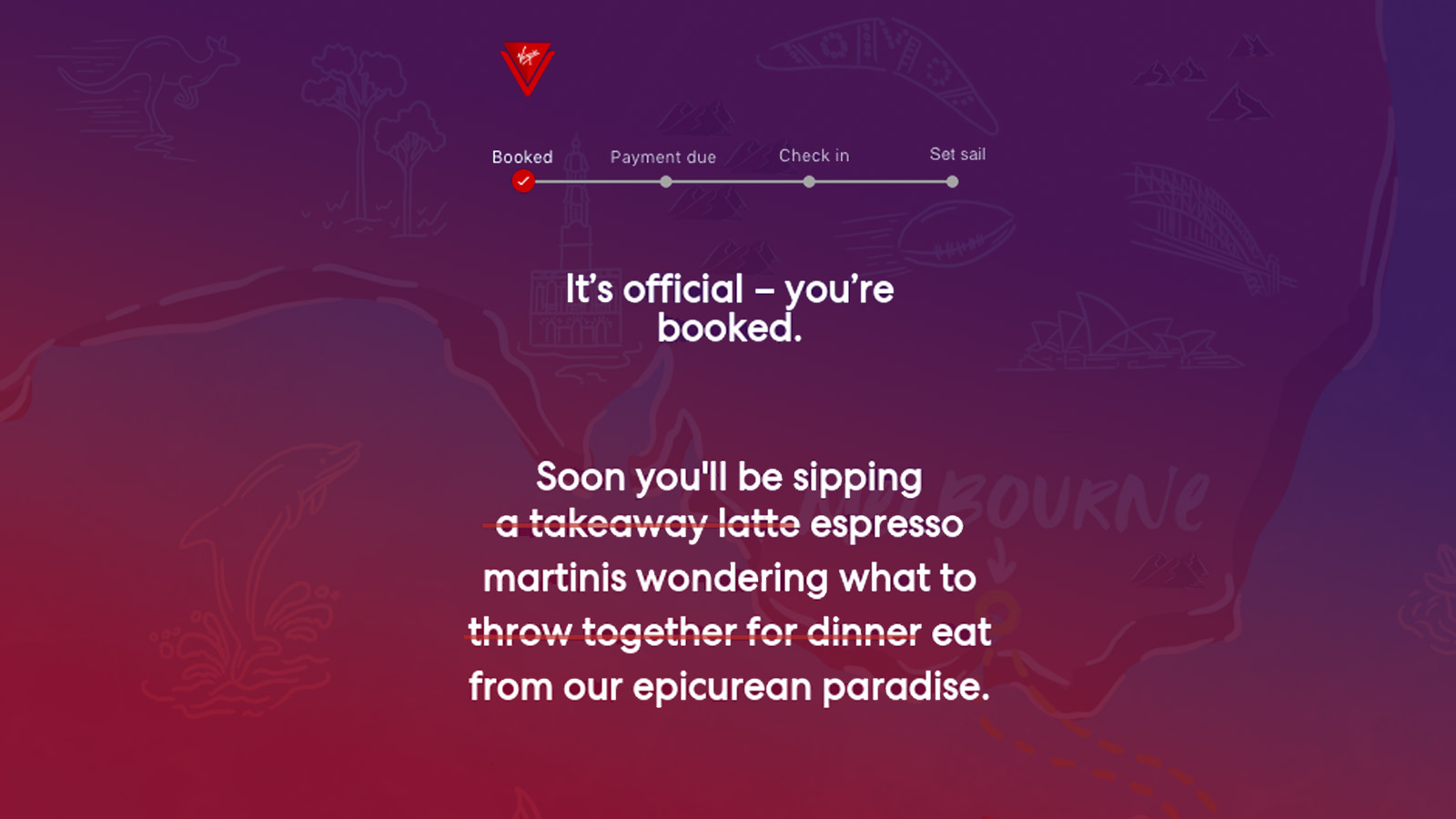 The author redeemed an Access Key at his own expense with Velocity Points.
---
Stay up to date with the latest news, reviews and guides by subscribing to Point Hacks' email newsletter.
It's back: sail away with Virgin Voyages using Velocity Points
was last modified:
November 30th, 2023
by