Rental car horror stories — they have happened to you or someone you know, and they cause that pulsing anxiety when you return the keys of your rental car after an enjoyable weekend away.
Car rental insurance excess — it might just perhaps be the most confusing, misunderstood, and fun-destroying aspect of a unique driving experience during your travels. It's about time you tried to figure out the basics of the car rental coverage game.
The aim of this guide is to provide you with an understanding of how rental excess works in Australia, how to consider your options to protect yourself on your next car rental, and specifically, give you more information about the insurance on your points-earning credit cards.
By the end you will be able to hire a car with the insight to know how to handle any situation that comes your way.
This article is a snippet from the Ultimate Guide to Rental Car Insurance originally posted on Ride Hacks.
What you should know about rental car insurance in Australia
In a nutshell, it doesn't work like you think. The excess isn't always the most that you will be required to pay if anything goes wrong, and the exclusions vary by rental company.
Rule #1: don't focus on rental price until you have matched your rental provider to your driving experience.
This is the biggest mistake unsophisticated renters make. They think that the cheapest deal means the best deal. Saving a few hundred bucks might be a win for you, but being caught with a several-thousand-dollar debit to your credit card is going to put you in a really bad mood.
If damage is discovered, the first test is whether you are breaching the agreement. There are some rules you can ignore and all will be okay. Breaking other rules place the entire risk onto you, your credit card limit, and even your personal assets.
For example, if you drive the car interstate without telling the rental provider, it is typically a breach of agreement but not considered a serious breach. However, if you drive above the snow line during winter, you'll have no insurance for damage to the vehicle, other vehicles or other property. That could be $100k worth of damages pointed toward you.
That's a lot of risk on your shoulders.
If you have not breached the agreement, your maximum liability — that is the maximum you will have to pay — is limited to four components:
The excess stated on your rental agreement.
Any exclusions, e.g. tyres, windscreens, roof, underbody.
Any surcharges for a single vehicle accident.
Whether your damage is a single incident, or multiple.
Generally, you can reduce the first one by paying a huge amount to the rental provider, the second can be purchased as 'optional cover', and the third is just a slap in the face from Thrifty and Enterprise Red Spot.
The last point is one most people aren't aware of. Did you know that all rental providers will charge you the excess on a per event basis? This means you may be charged multiple times if the damage cannot be proved to be a single accident.
For the full explanation and comparison between most rental providers in Australia keep reading over @ Ride Hacks.
Now you know just enough, let's talk about how to avoid getting caught out.
---
Ad – Scroll down to continue reading.Minimum spend, terms & conditions apply.
The Ride Hacks Guide To Avoid Getting Caught Out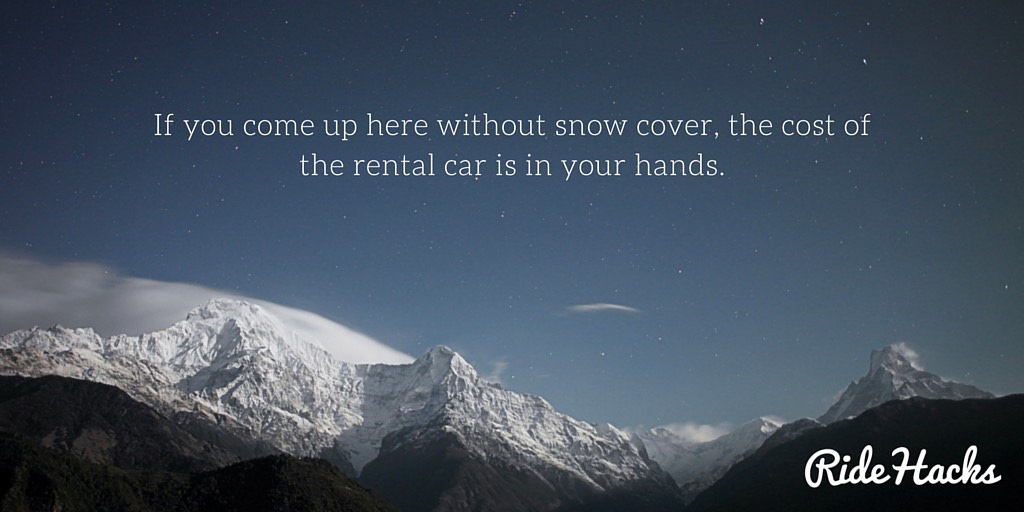 Providing you haven't broken the terms of agreement (these vary by rental provider), there are two ways your credit card might get hit with your full excess amount:
You missed existing damage upon picking up the vehicle.
Damaged occurred during your rental.
Putting the points-earning potential aside here. You definitely don't want to be seeing these charges.
Remember that you typically pay the excess first, even if you are not at fault, and it is refunded to you upon the rental company reclaiming damage from the other party at fault. When you tell the rental desk that you have external insurance, they'll be sure to tell you that your credit card will be charged first. Whilst this is mostly a tactic to scare you, it's a legitimate disclosure — your credit card bill might be due before the insurance claim is processed.
Each rental provider will decide whether to charge you the full excess immediately or take an estimate. Here is how they compare:
| Company | First charge to your credit card |
| --- | --- |
| Hertz | Estimate, refund difference if less |
| Europcar | Estimate, refund or debit (up to limit) after assessment |
| Avis | Full excess, until…(not clear) |
| Budget | Full excess, until…(not clear) |
| Thrifty | Estimate, refund or debit (up to limit) after assessment |
| Enterprise Red Spot | Full excess, until after repair |
| DriveMyCar | Full excess, until after repair |
It seems with Hertz that their estimate will be on the high side. They only include a provision for refunding you if the repair is cheaper and don't refer to charging you more. This means their incentive is to over-estimate for the damage.
Generally, the excess or estimate is taken from you immediately and you would only receive any refund when all claims are settled. If another party is involved, such as a car or building (but not a person), this might be a very long process.
I have to make a special mention to Europcar and Thrifty here. Both seem slightly more agreeable to not charge you if you have followed the correct accident procedure and you are not at fault. e.g. almost all rear-end accidents are not your fault. Avis and Budget are close, but aren't clear about whether they will take your excess. The others all take the excess first and refund you later.
It's also common that you might find damage on the vehicle prior to you picking it up. The only way to avoid being charged for this is a thorough inspection before driving away. We have written up a comprehensive guide showing you how to systematically check each rental car before your drive away.
Head over to Ride Hacks to save your copy
For completeness, you should also be aware of the two situations where you have unlimited liability — that is where you have no upper limit on how much they can demand from you:
Exclusions within the rental agreement
Damage caused during a breach of rental agreement
The primary difference between these two is that the former may be covered by a secondary rental insurance policy such as your complimentary credit card insurance (see the next section), whereas a breach leaves you entirely liable for the full cost of the rental car, other vehicles involved, and any other third-party damaged caused. (Ouch!)
For example, let's say your roof is damaged from being parked under a tree that breaks and falls during a storm. You generally will have to pay for the full damage cost of replacing that roof. If you're driving a prestige car like the ones reviewed on Ride Hacks, the damage cost can easily be a painful $10,000.
By contrast, if you are driving the car in a camping area which is not on a sealed road (who camps next to a sealed road anyway?), then the same tree damage may be deemed a breach of agreement due to being in an area only accessible via unsealed roads. But this depends on the rental provider. Remember what I was saying about cheapest isn't always the right choice?
In the latter case, that $10,000 might be entirely your bill to pay, no one has your back. In the former, you may be able to claim on a secondary rental insurance product providing they also don't exclude unsealed roads. It's always worth reading the PDS before you buy any insurance policy.
Here is how the rental providers compare for unsealed roads and snow areas:
| Company | Can you drive on unsealed roads? |
| --- | --- |
| Hertz | No, prohibited use – no insurance applies. Just don't do it |
| Europcar | Yes, for $16.50 per day for 4WD vehicles |
| Avis | Yes, although weird term for 4WD vehicles |
| Budget | Yes, although weird term for 4WD vehicles |
| Thrifty | Yes, for only 4WD vehicles, no extra fee |
| Enterprise Red Spot | It's not breaking the agreement, but you'll pay an extra excess |
| DriveMyCar | Unclear. You can't drive 'off road', so public roads might be fine |
| Company | Can you drive to the snow? |
| --- | --- |
| Hertz | No. Snow coverage discontinued in Australia |
| Europcar | Yes, with $27.50 per day snow cover (rate TBC) from selected locations |
| Avis | No, don't drive above the snow line |
| Budget | No, don't drive above the snow line |
| Thrifty | Can buy a snow pass for $22 per day (rate TBC) from selected locations |
| Enterprise Red Spot | No, don't drive above the snow line |
| DriveMyCar | No, don't drive above the snow line |
The main exclusions across the major rental providers are:
Any damage to the windscreen, glass, or tyres (Europcar, Thrifty, and maybe Hertz).
All damage to the roof or underbody.
Using the wrong fuel type.
Driving on unsealed roads, or above the 'snow line' unless you have purchased snow cover.
Admitting fault, or making any offers, promises or guarantees at the scene of an accident. The exception is if you are required to do so by law (e.g. to a police officer).
Loss or damage to any accessories added to the vehicle (GPS, baby seats etc).
Leaving the scene of an accident without collecting the required information (generally defined as their crash report in your agreement).
Let's learn about protection.
---
3 Options To Protect Yourself From Car Rental Heartache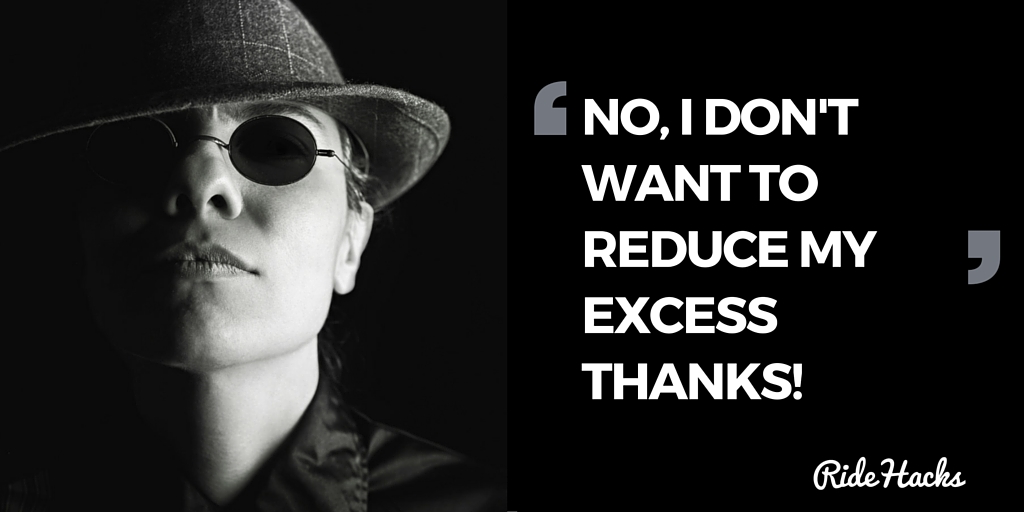 The focus of this piece is coverage when renting within Australia. Lots of travel insurance policies include rental coverage of different kinds for overseas rentals. Given the number of potential insurers, we'll leave that alone (for now).
Broadly speaking, you have three options to protect yourself outside of accepting the excess reduction by the car rental company, which I suggest you shouldn't accept.
Rule #2: think hard before you accept the additional excess reduction offered by the rental company in Australia.
At the least, you should go into that decision having read up on what the car rental coverage includes, and in addition, consider these following options:
Complimentary credit card insurance
Rental excess insurance
Domestic travel insurance
If your employer is paying for the rental and you think the extra $40 per day doesn't matter, keep in mind that what is offered by the rental provider is generally terrible value and the exclusions are likely to still mean a lot of explaining when you get back to the office. Whilst the reduction does do 'what it says on the box', it's simply not a great product. Insurance is incredibly easy to purchase.
Complimentary credit card insurance
Whilst many credit cards come with complimentary international travel insurance that include rental vehicle excess insurance, only a handful come with domestic car rental insurance. In each case, the general requirement is that you pay for the rental using that specific credit card. Whilst this is the general requirement, there are many more terms and conditions than you may have thought.
American Express Card
From all of the credit card offerings, the most interesting when it comes to car rental coverage is the American Express Platinum Card (personal and business).
These cards come with a $1,450 and $1,750 annual fee respectively, but they also provide $125,000 worth of cover for any rental insurance claims providing:
You aren't breaching the agreement.
You are picking up and dropping off the car > 150km from your place of residence.
The rental is less than thirty-one days.
The cardholder is named on the rental agreement.
The notable point here is that they will include paying out all costs incurred in the claim. This includes Single Vehicle Accidents, 'loss of use' fees, windscreen, wheel and tyre damage — most of which is excluded by the other credit card policies below.
Although be warned: it doesn't cover rentals that are picked up and/or dropped off within 150km from your home. Interstate rentals are fine but an intercity rental, e.g. from your office (presumably near your home), wouldn't be covered.
One final condition is that the car must have a replacement retail cost of under $125,000. Almost every car you can hire in Australia from the mainstream rental companies will fall under the limit. The notable exceptions are the Hertz Porsche Cayman and Boxster, coming in around the $130k mark, and the Audi R8 which is an easy $300k+ supercar.
All claims have a $0 excess but there is a limit to one accident and two claims per 365 day period.
Read the Amex Platinum Card insurance PDS here
Section (O) Loss Damage Waiver Cover
American Express Explorer Credit Card
Unlike the Platinum Card, the business version of the Amex Explorer Credit Card does not include the same Loss Damage Waiver Cover. For the personal version of the card, the policy is very similar but not the same as the Platinum Card. Here are the differences:
The maximum coverage and value of the rental car must be below $100k, compared to $125k on the Platinum Card.
Only includes the primary card holder, not supplementary holders.
Doesn't include convertibles.
The rental doesn't need to explicitly start/end in your *Country of Residence*.
For the first point, here is what you would miss out on:
Hertz Audi SQ5 ~ $110k
Europcar Mercedes-Benz C300 ~ $110k
Europcar Mercedes-Benz E200 ~ $101k (ugh!)
Europcar Mercedes-Benz GLE350D ~ $122k
Just scraping under:
Europcar BMW 240i Convertible
Read the Amex Explorer insurance PDS here
Section (L) Loss Damage Waiver Cover
Westpac Group, and some others: QBE Complimentary Policy
This is Allianz policy code 'WP01000009-00' and is the same for each of these cards:
Vertigo Platinum
Platinum MasterCard
Visa Platinum Private Clients
Which are essentially the same names for the following Westpac-owned institutions:
And then you have the Westpac branded cards with the same policy PDS:
Earth Platinum Plus
Altitude Platinum Plus and Qantas Platinum Plus (including their Private Bank equivalents)
Singapore Airlines Platinum
55 Day Platinum Credit card
Altitude Platinum credit card
If you hold, or plan to hold any of these cards, you will have the same process for dealing with Allianz. There probably isn't going to be any special treatment if you are a BankSA Platinum or Westpac Black holder.
Specifically for these cards, they will pay out up to $5,500 for any insurance excess or deductible of which you become legally liable to claim under the rental. However, here are a few potential problems with this policy, the most concerning is their PDS states 'the hiring agreement must incorporate the rental vehicle insurance'.
Guess what? Nowhere in the rental agreement shows the vehicle you are hiring has any insurance. The 'Damage Liability Waiver' simply means if you don't break the agreement, you are limited to the 'Excess' amount. It's not an insurance policy. If Allianz requested proof of insurance, I would take a guess that the rental provider won't have it on hand and you may get stuck in limbo between the two companies.
Commonwealth Bank Gold Platinum or Diamond
Commonwealth bank offers rental vehicle excess under their 'Activated Policy'. This means that it actually won't cover you unless you activate the policy before each trip you take.
The complimentary rental vehicle excess limit is only $2,250 and doesn't include damage to windscreens, wheels, tyres and anything else not covered by the damage waiver. This includes a lot of items and isn't worth pursuing.
ANZ Credit Cards
Similar to the Westpac cards, ANZ uses QBE to supply their complimentary credit card insurance. However this is a different policy (QM3210 1115). They also have a 'Rental excess cover Master Policy' which is referred to in the PDS.
These are the cards that the policy applies to:
ANZ Low Rate Platinum
ANZ Platinum
Specifically for the rental vehicle excess cover, the wording states that they will reimburse for the amount of any collision excess that you have paid under any vehicle rental agreement.
Whilst it looks to be decent policy with a maximum limit of $5,000, the exclusions hold the most elusive details:
QBE will not pay 'for the collision excess, where the full amount payable by you under the vehicle rental agreement for damage to the vehicle is more than the collision excess'.
Does this mean they won't pay anything if you are charged a Thrifty Single Vehicle accident of $2,200, your nominated excess is $5,500 and the total damage is $8,000? I'm not confident, but that's how it reads.
There is a $350 excess for any claim under this policy and the required details in the event of a claim are elaborate, to be kind.
Overall, this policy looks like it could have been hopeful but may have more loopholes that could take you around the block a few times before you see your money back.
Rental excess insurance
Rental Excess Insurance is the better mousetrap instead of accepting the policy from the rental provider. There are a number of providers in this space. They generally cover extra costs such as windscreen, wheels and tyres, and cost much less than accepting the coverage from the rental company. You can check out:
Here is the table from the Ride Hacks rental car insurance article. You can get the full analysis and comparison over on Ride Hacks:
| | Tripcover / Hiccup | Car Hire Excess | Rental Car Protection | RentalCover.com | Worldwide Insure |
| --- | --- | --- | --- | --- | --- |
| Cover Limit | $4k, $6k, or $8k | $4k up to $8k | $10k | $100k (AU Residents) | £50k (Deluxe) |
| Cover Basis | Limited (see below) | Limited (see below) | — | Up to policy limit | Up to policy limit/sublimits |
| Age | 21 to 24 & 25 – 74 | 19 to 99 🙂 | Under 25 and 25-74 | 21 to 75 | 21 to 84 |
| Who for | Anyone renting in AU | Anyone renting in AU | Anyone renting in AU* | AU residents only | Anyone |
| Excess | $0 or $300 | $0 | $0 to $500 (you choose) | $0 | $0 |
| Where | Aus policy OR International | One worldwide policy | Region or worldwide | Worldwide, including AU | Worldwide, including AU |
| Underwriter | Allianz | Lloyds | Zurich | Assetinsure (in AU) | GBG Insurance Limited |
| Multi-rental | No, single rental | No, single rental | Yes, for annual policy | No, single rental | Yes, for annual policy |
| Cover Basis | Cover limit, excess, days | Cover limit, days | Single/multi, many options | Days | Days or Annual policy |
| Personal effects | $500 per person | No cover | $600 per person (max $2.4k) | No Cover | £300 per person |
| Rental Providers | Only 'Licenced' | Only 'Licenced' | Only 'Licenced' or Car Clubs | All, including carshare | All + car clubs, not carshare |
| Unsealed roads | No cover | No cover | If upgrade selected | Only if 4X4 cover purchased | No cover |
| Admin fees | Limited | Limited | Considered same as 'excess' | Up to policy limit | Up to £50 |
| Car value limit | Not stated | Not stated | $150k | Not stated | < £50k retail |
Domestic travel insurance
Domestic Travel Insurance is the final alternative. However, like credit cards and rental excess insurance, not all policies are created equal. I strongly recommend that you read the Product Disclosure Statement for each policy (and for any of the policies referenced in this guide) to ensure that it will work for you before purchasing.
A more detailed guide to a few of these options is outlined in the original Ride Hacks article
---
The Only 3 Questions You Must Answer Now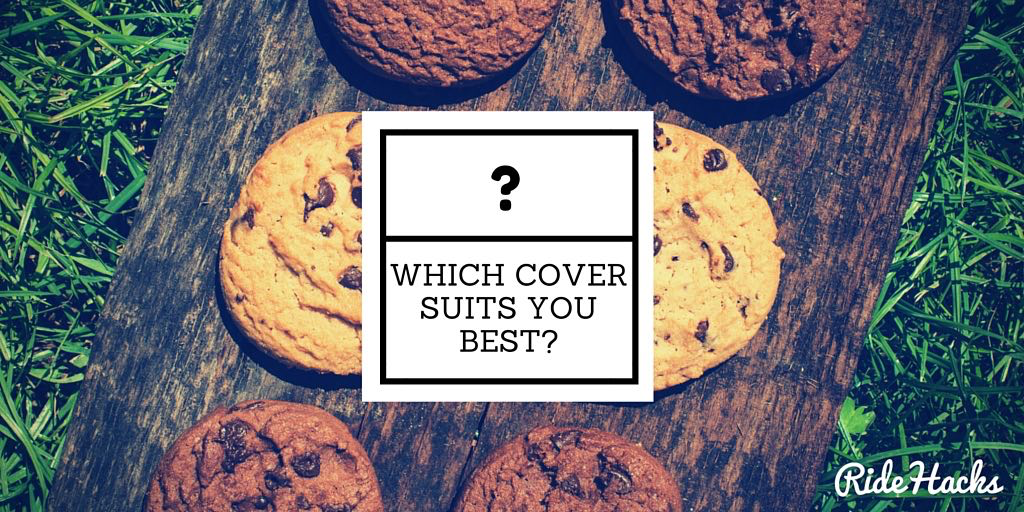 You've made it this far. Whilst we may not have answered every question, you should be able to create a simple strategy that makes future rentals a breeze. Start here.
Ask yourself these questions:
How often do I rent vehicles?
Where do I rent them?
What types of driving experiences do I want? E.g country roads, alpine mountains, sunny coastlines.
And now you should be armed with the info to select which rental car provider is best suited for your upcoming driving experiences, which insurance products will protect you from unlikely mishaps, and avoid getting caught out with a breach of rental agreement.
Head over to Ride Hacks to save your complimentary insurance checklist for your next rental.
A dive into car rental excess insurance – when you should take it up and cards that may help with coverage
was last modified:
October 21st, 2021
by