After a trip to the US, my partner and I wanted to go somewhere special to celebrate our five-year wedding anniversary. Our brief was five days of sand, sun, relaxation and easy accessibility from LA, where we were flying out of back to Sydney.
We hadn't been to Mexico, so we decided to try the W Punta de Mita as it was only three hours by plane from LA and we were travelling outside the high season but knew the temperature should be above 30°C.
Research & Booking
Punta de Mita is a luxury resort area near Puerto Vallarta on Mexico's Pacific Coast. The W Hotel Punta de Mita is ranked #6 out of 11 hotels in the area on TripAdvisor, facing tough competition with properties such as The St. Regis and Four Seasons also vying for business.
At the time of writing this review, this property was classified as an SPG Category 6 'specialty resort' property, costing 21,500 Starpoints per night.
Due to the merger of SPG into Marriott Rewards, this is now a Marriott Category 7 property, costing 50,000/60,000/70,000 Marriott Rewards points per night (off-peak/standard/peak).
The Room: Ocean Front Haven
There are just six of the 96m² Ocean Front Havens at the W, which look out to the Pacific Ocean. The suite has a split-level open-plan layout—the king-sized W signature bed is on the upper level and the sunken living room and ensuite on the lower level.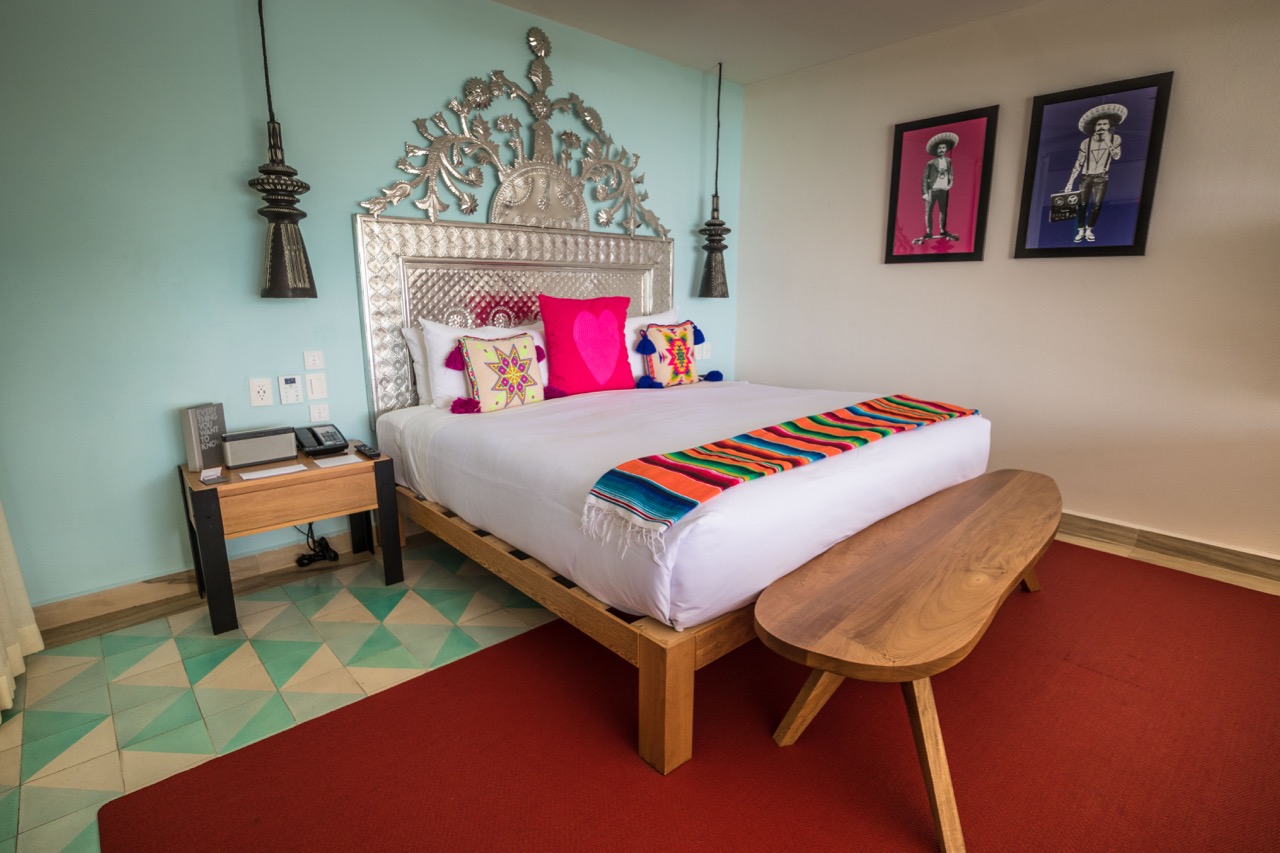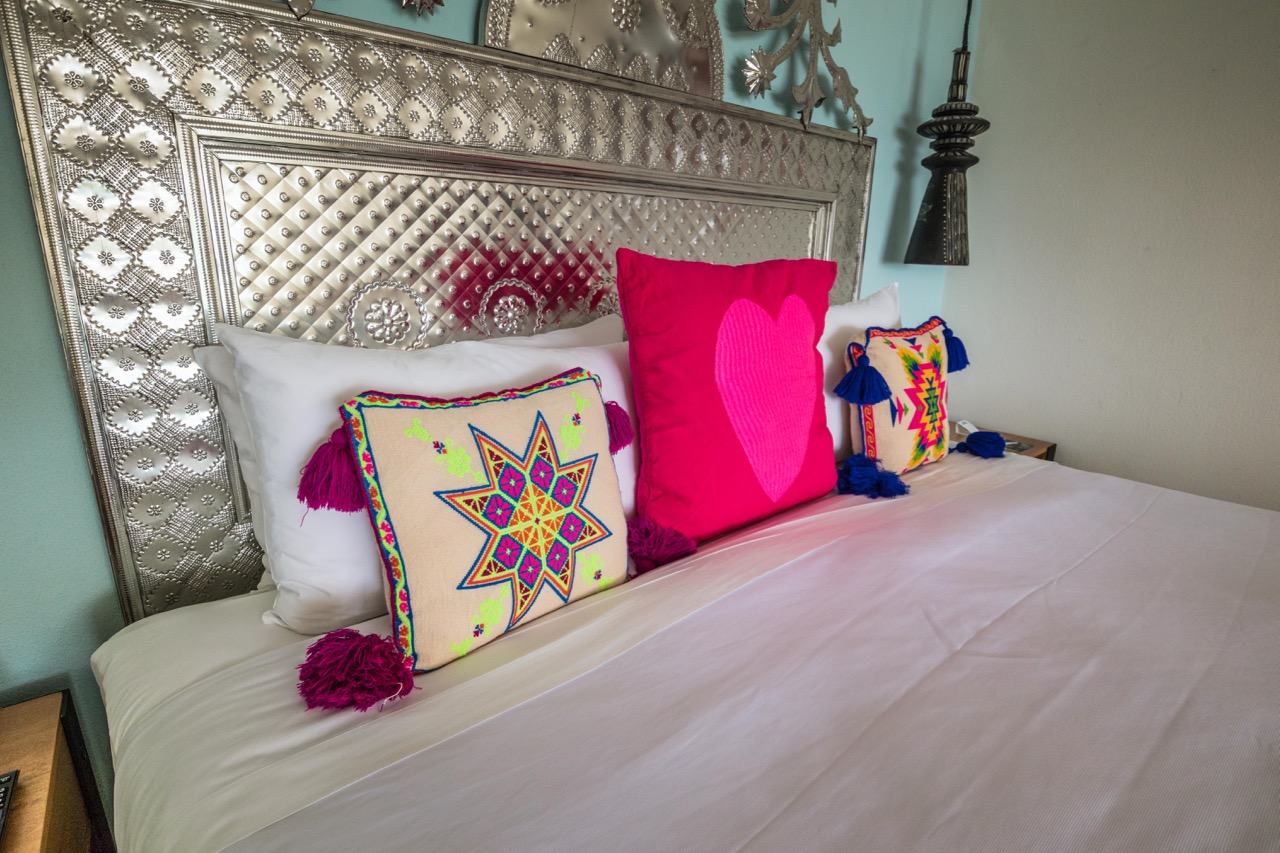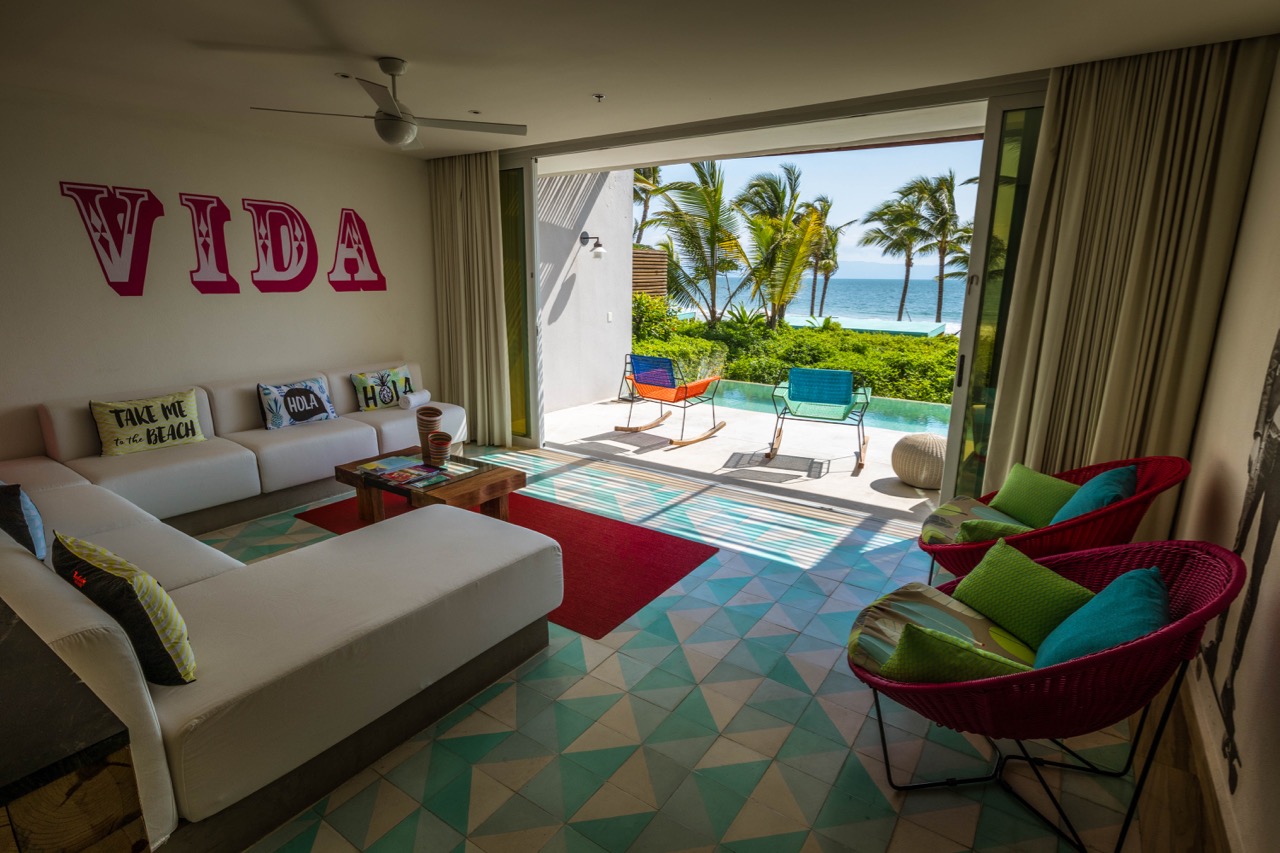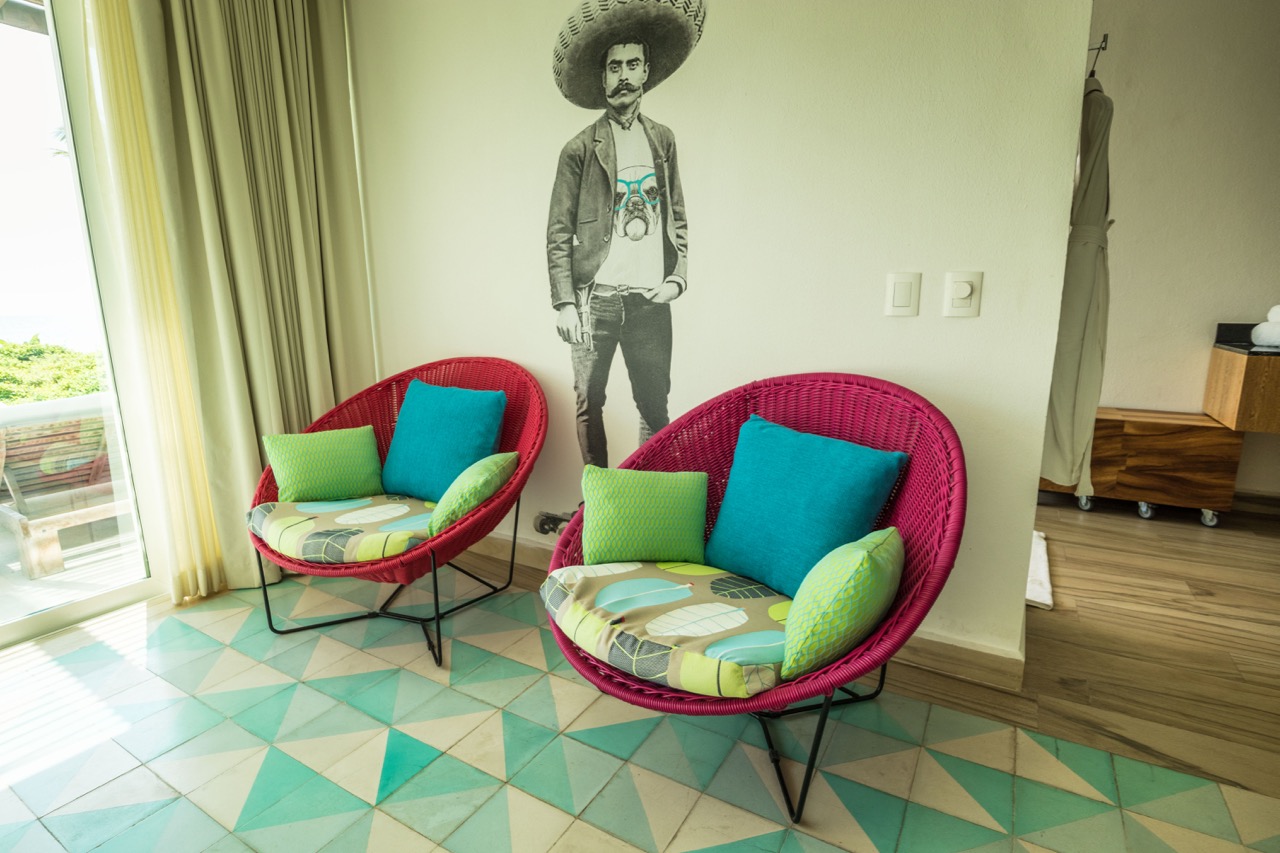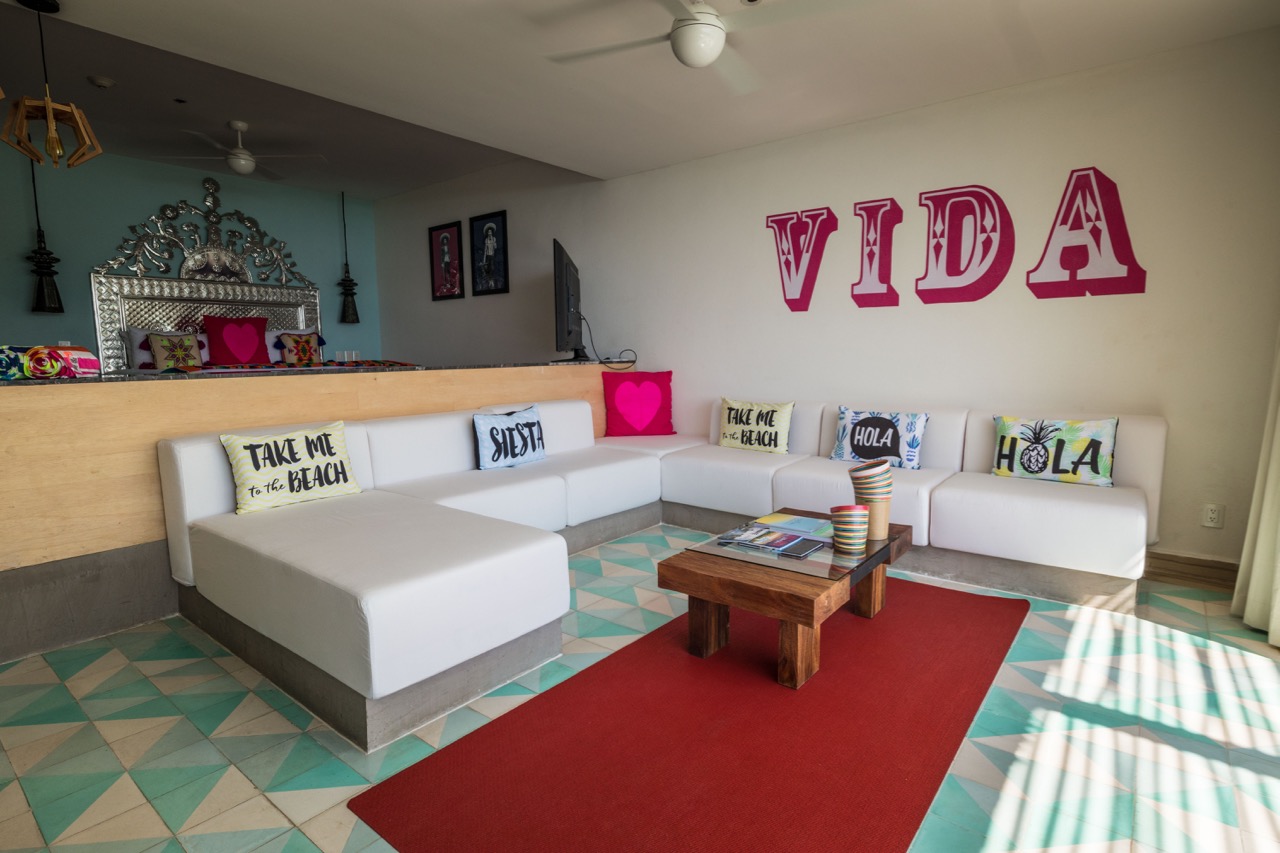 Floor-to-ceiling windows slide open to your private plunge pool, day bed and colourful rocking chairs—the perfect spot to watch the sunset over the beach.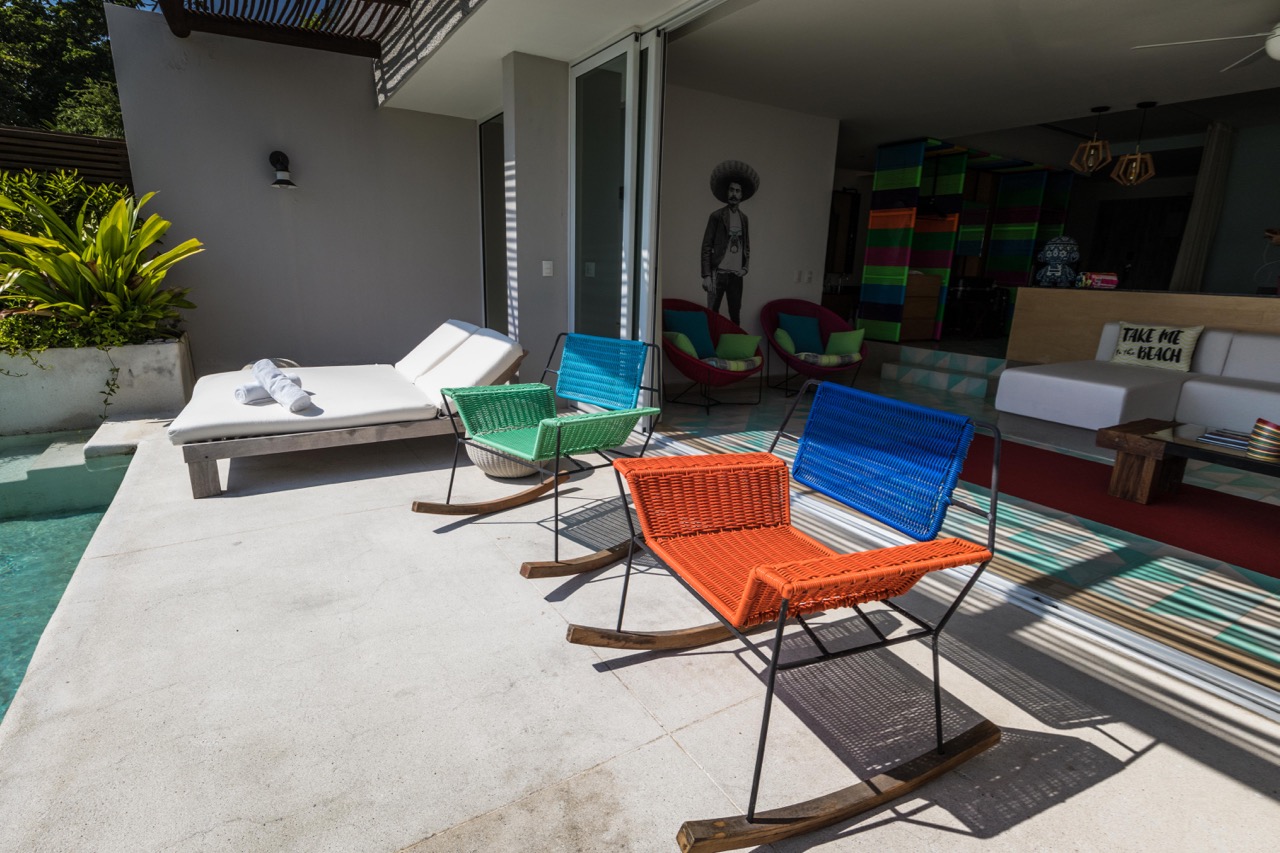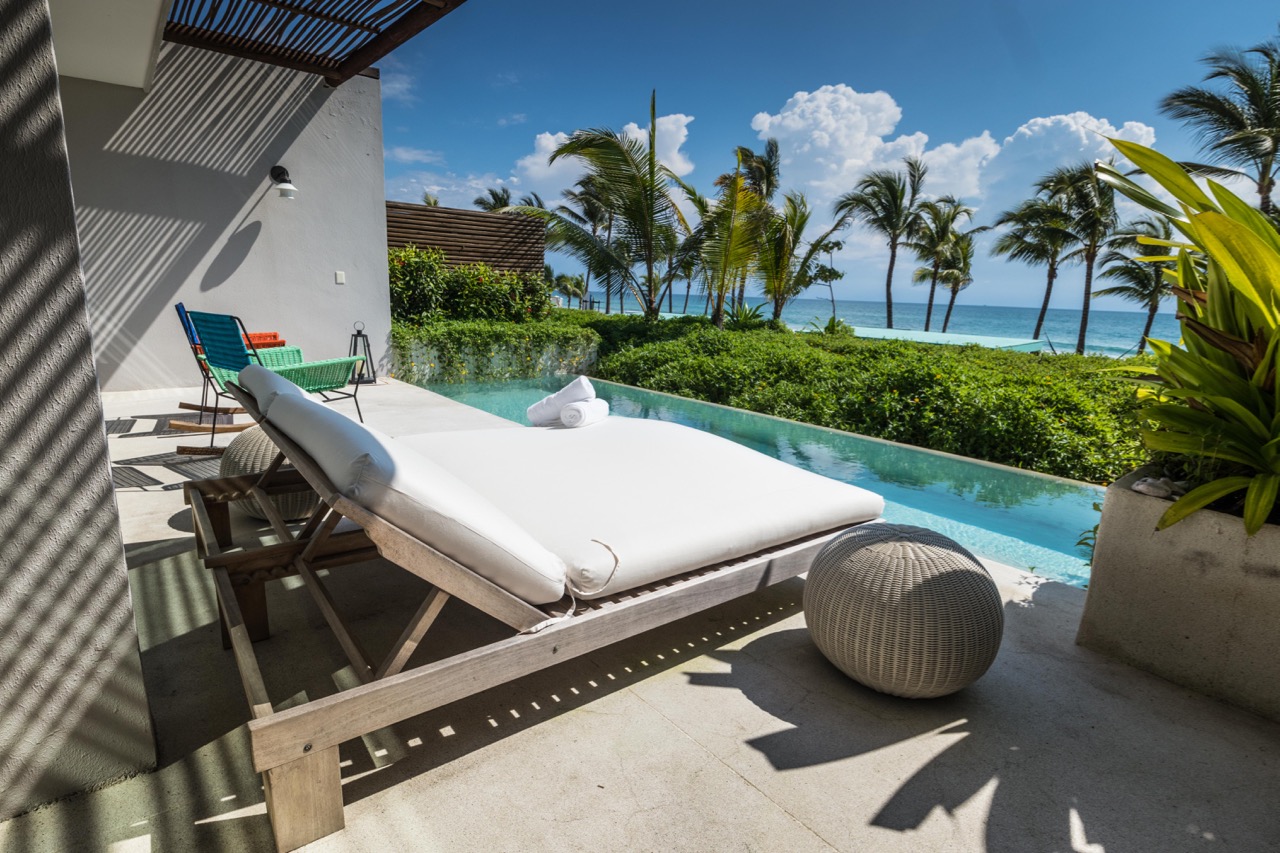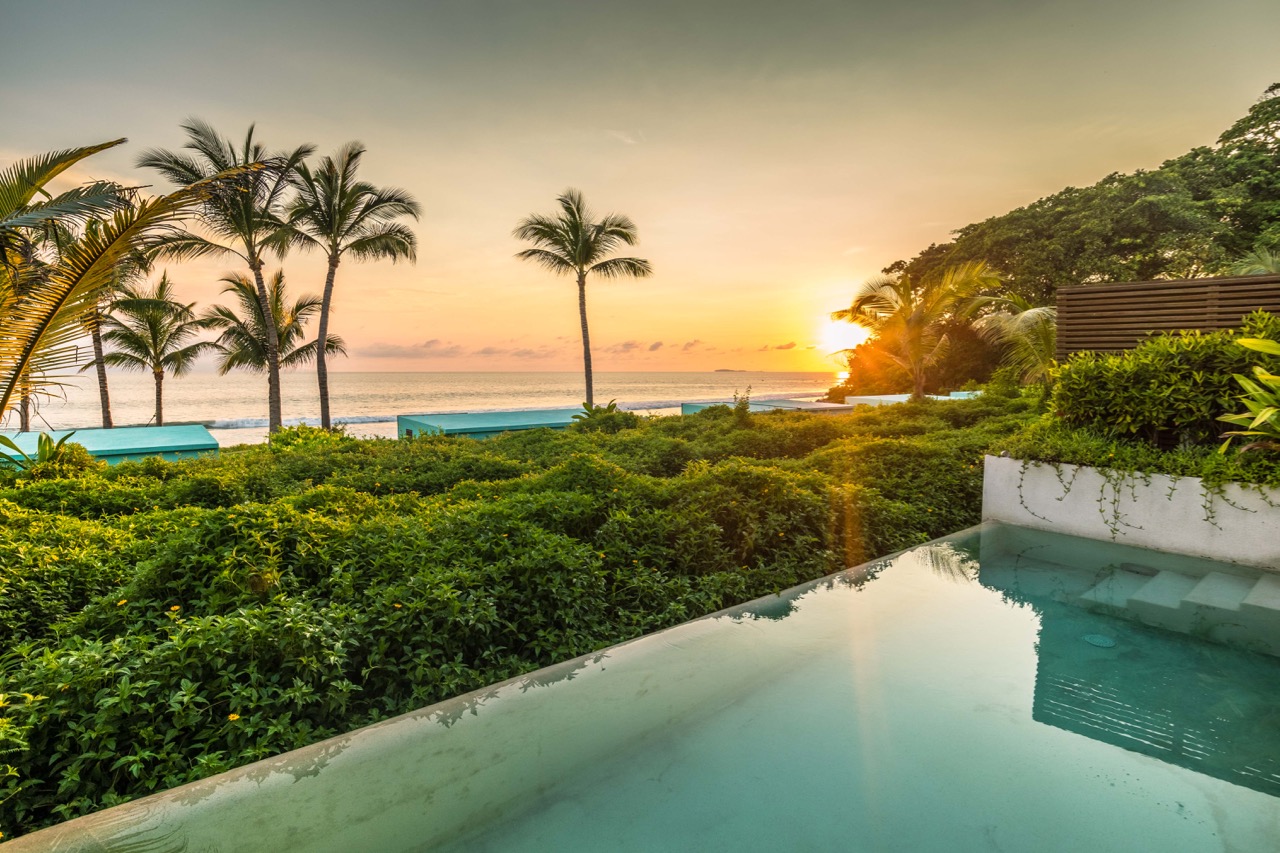 Soon after arrival, we received welcome margaritas, guacamole and tortilla chips.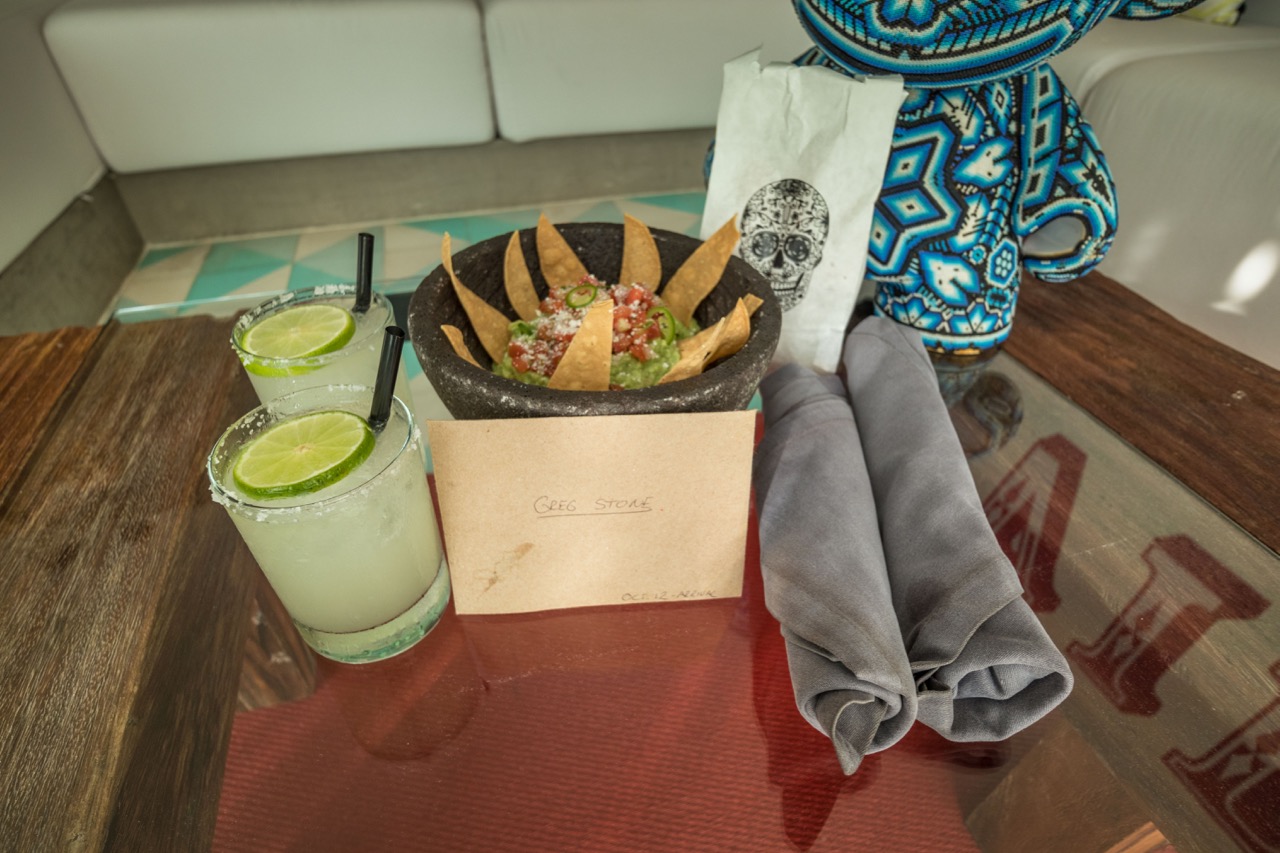 Accompanying the room are a fully-stocked mini-bar, tunes playing out of the Bose Bluetooth speaker, coffee served from the Nespresso capsule machine, and an oversized 75-inch flat-screen TV with Netflix streaming.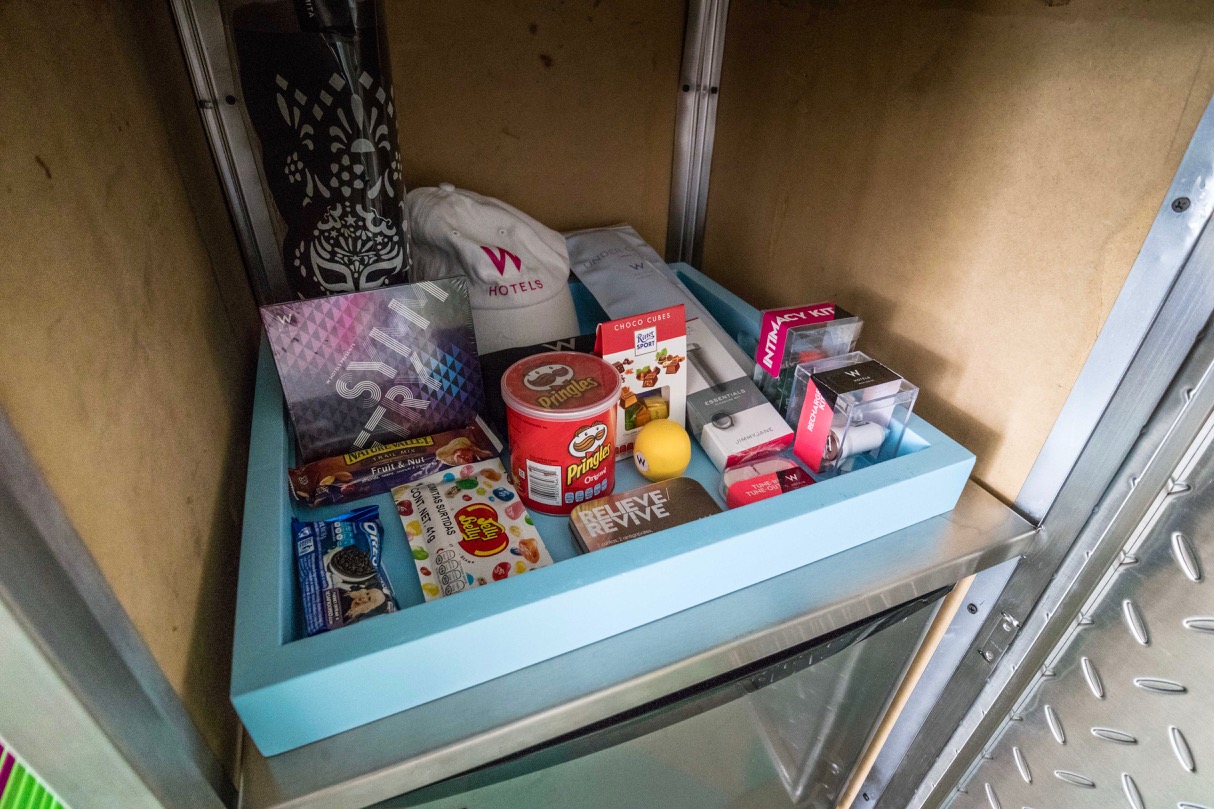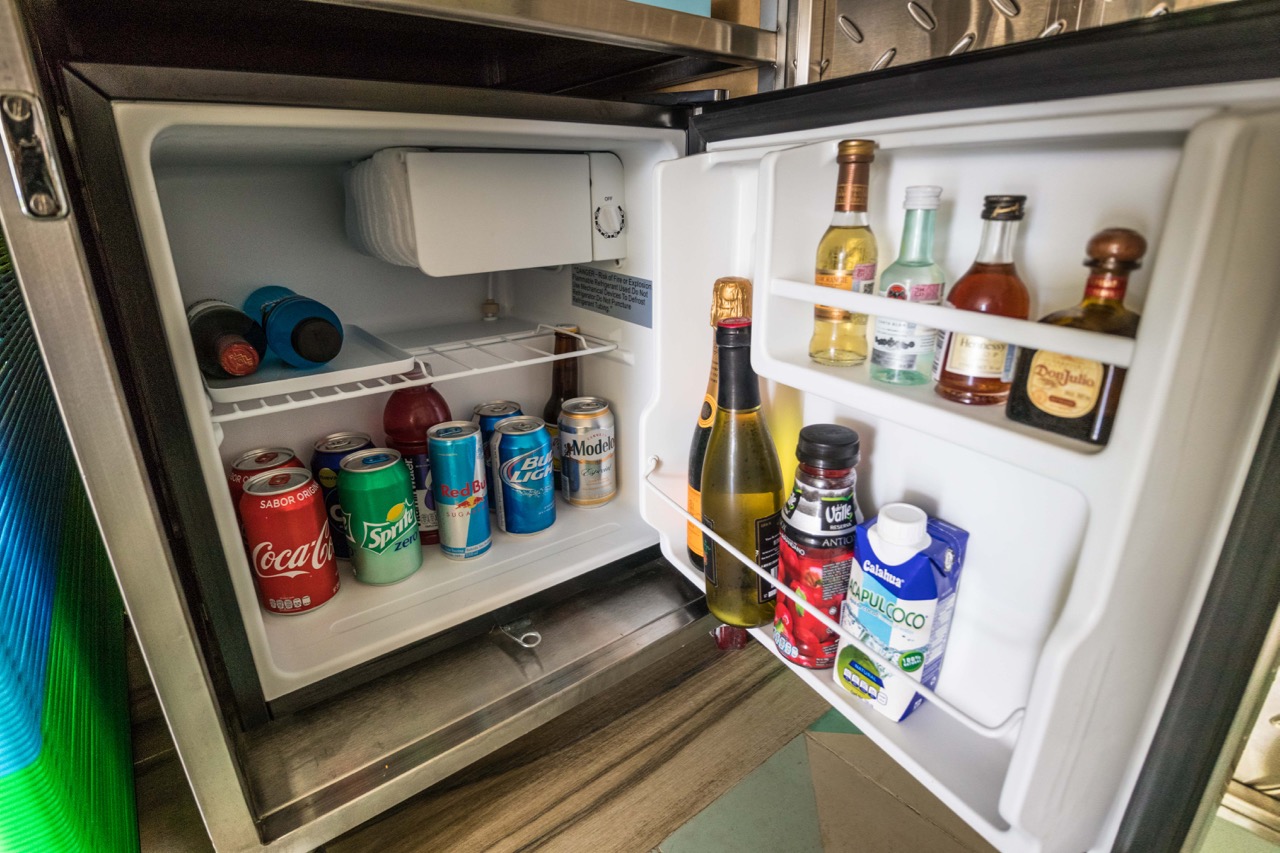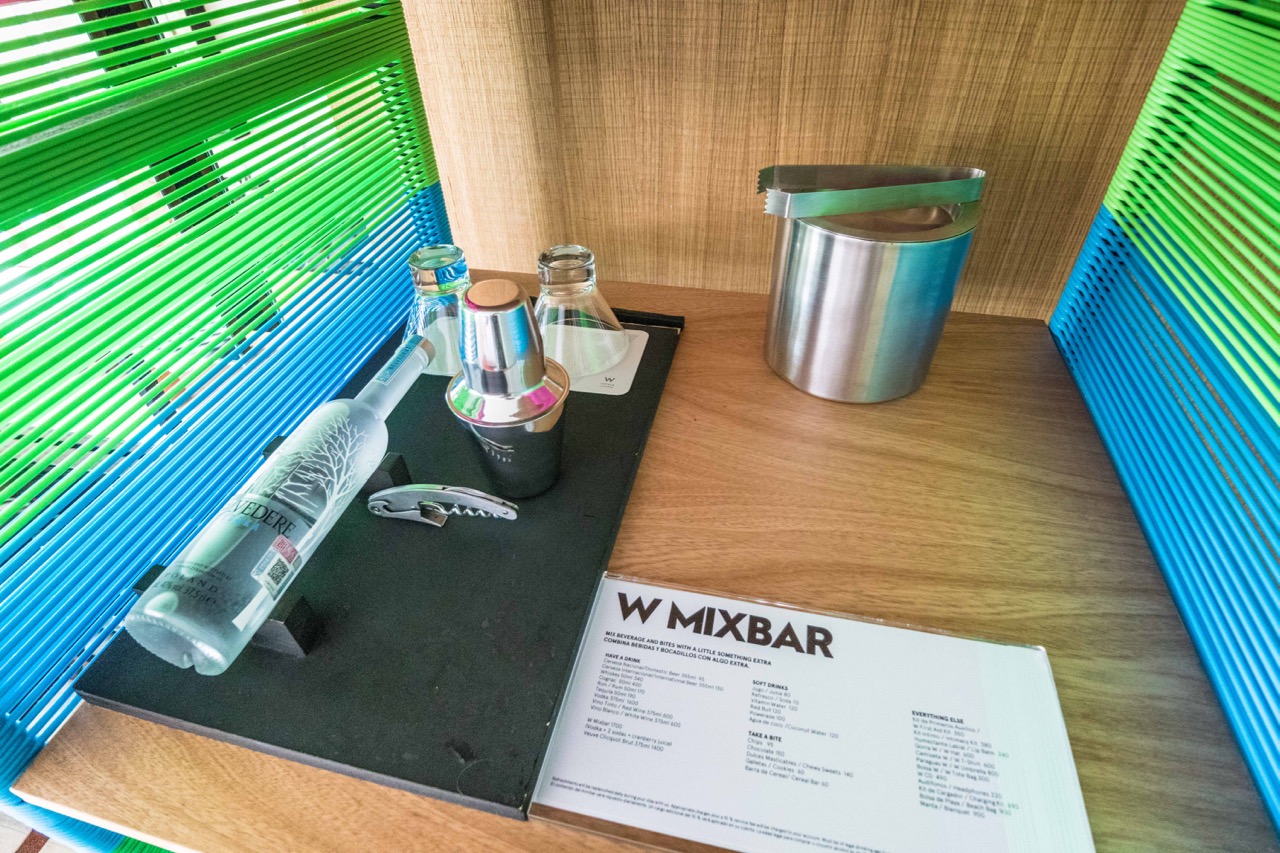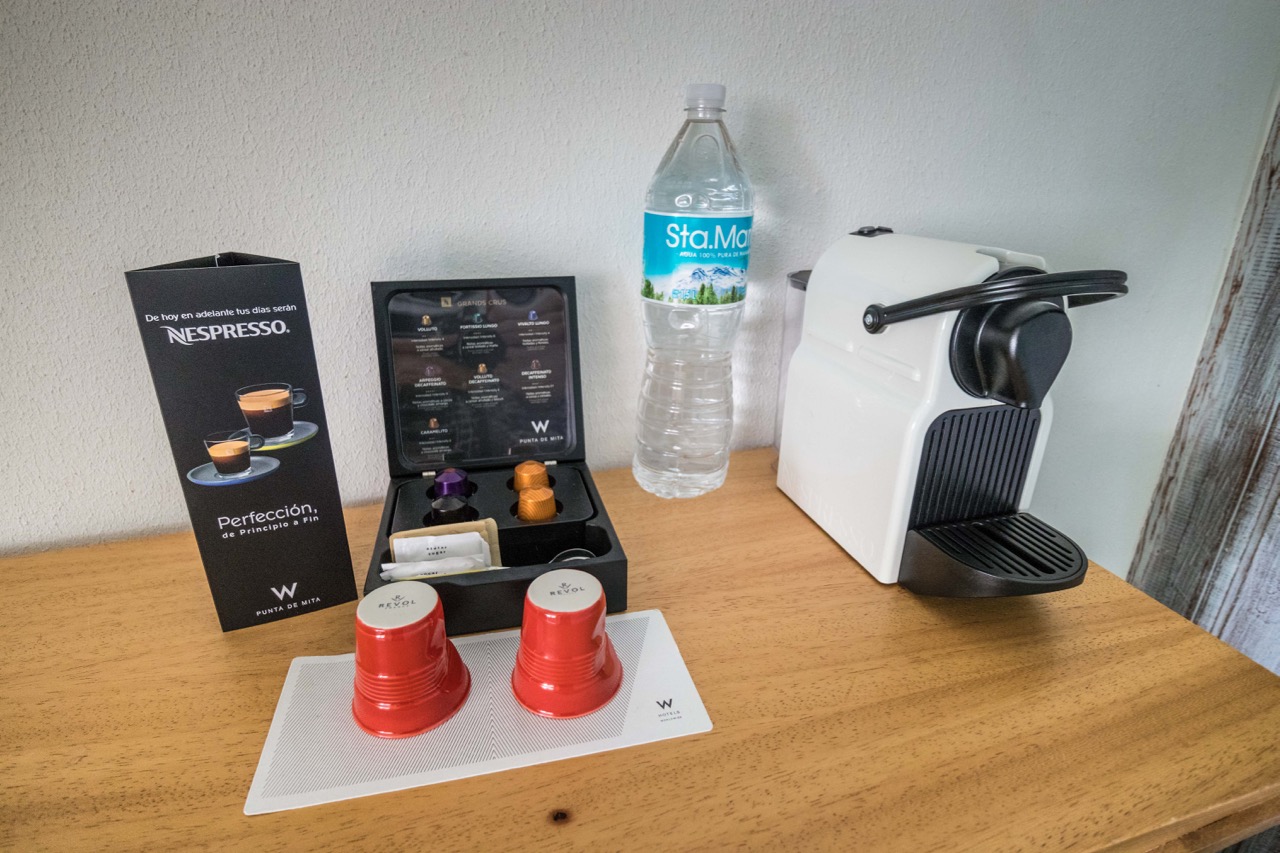 In the bathroom, there is a double vanity with black granite countertops, and a glass-enclosed rainforest shower and freestanding spa overlooking the private plunge pool and beach.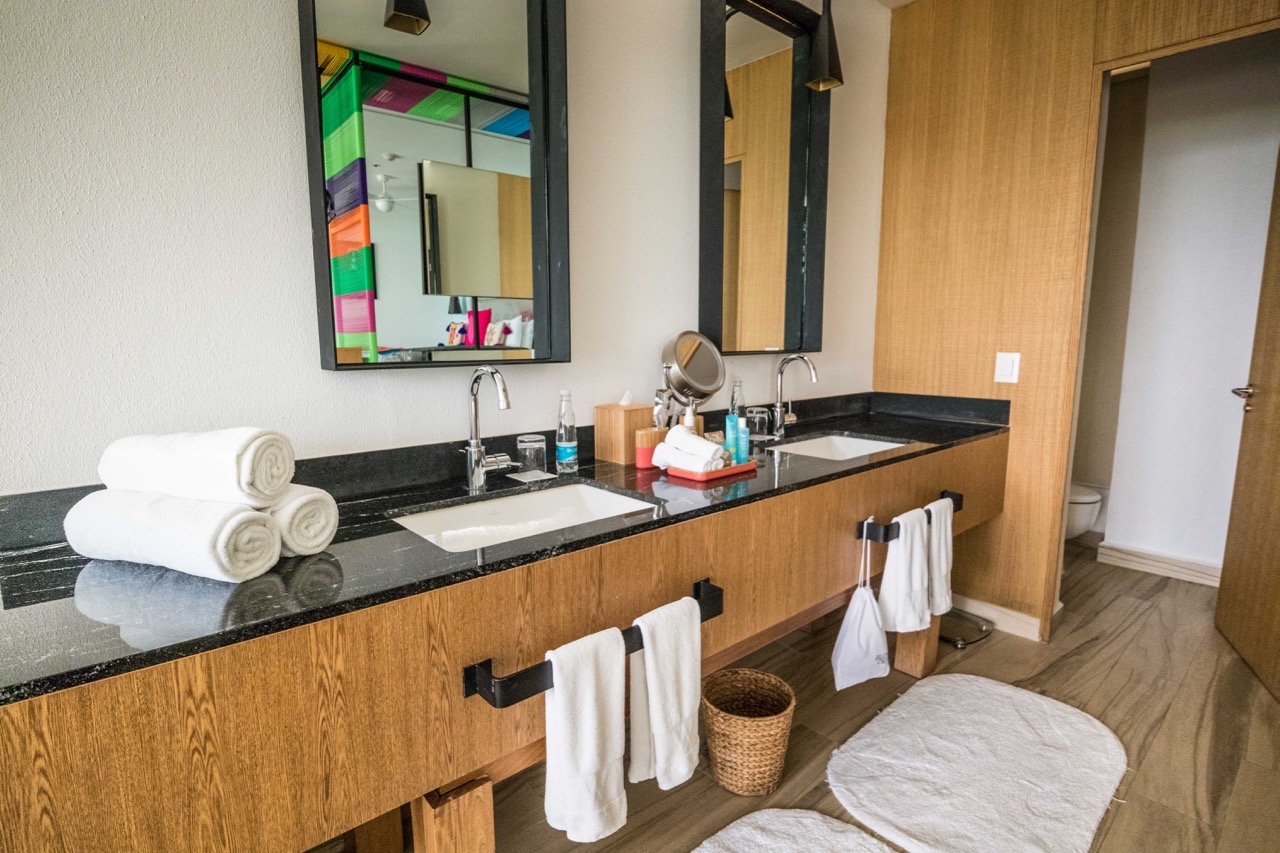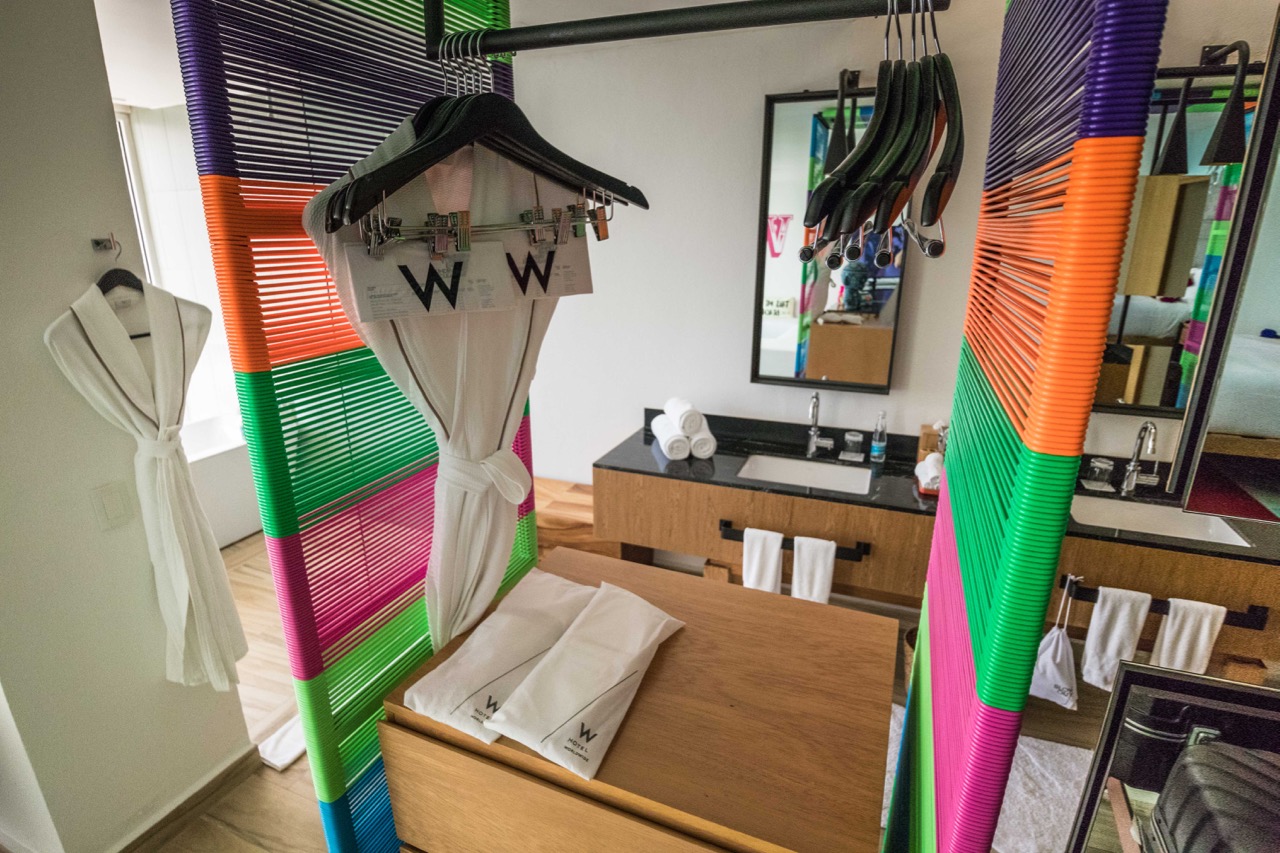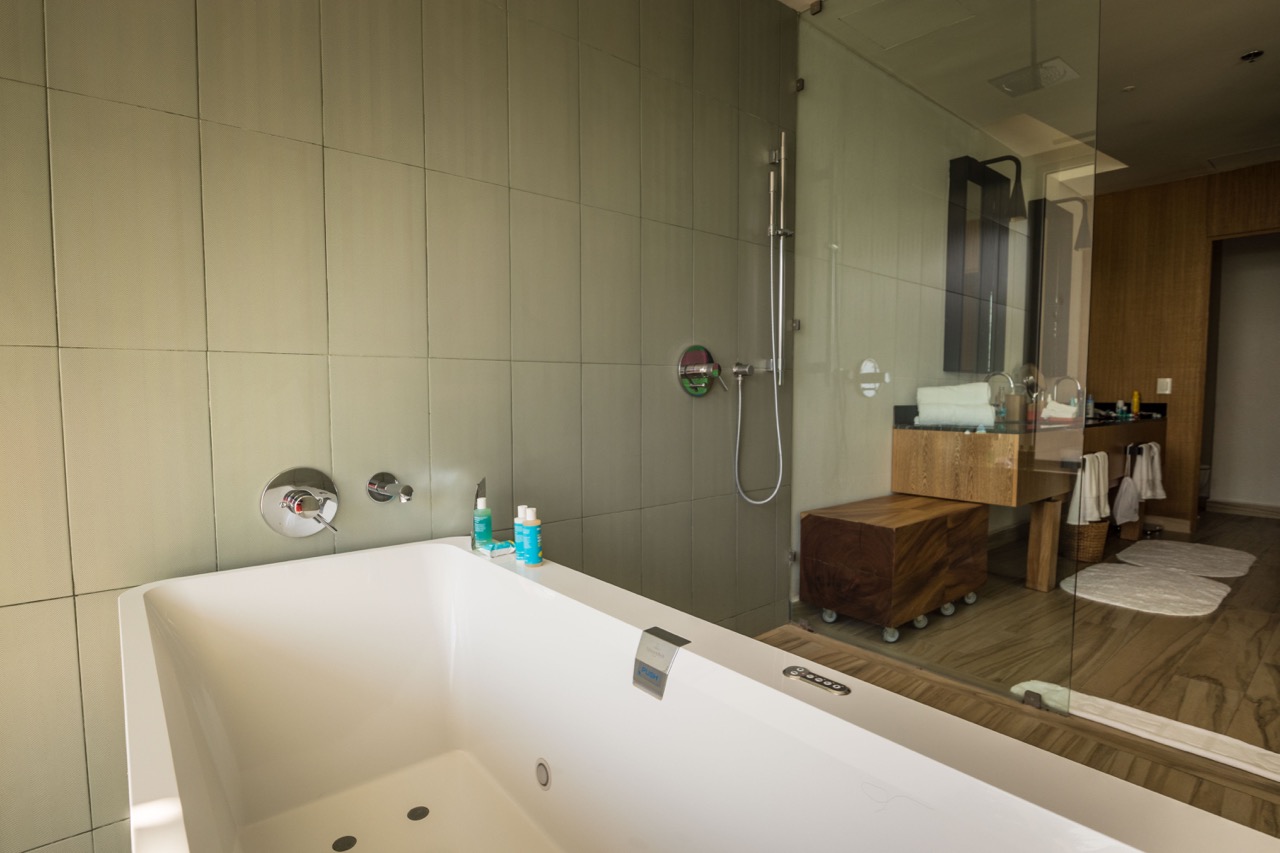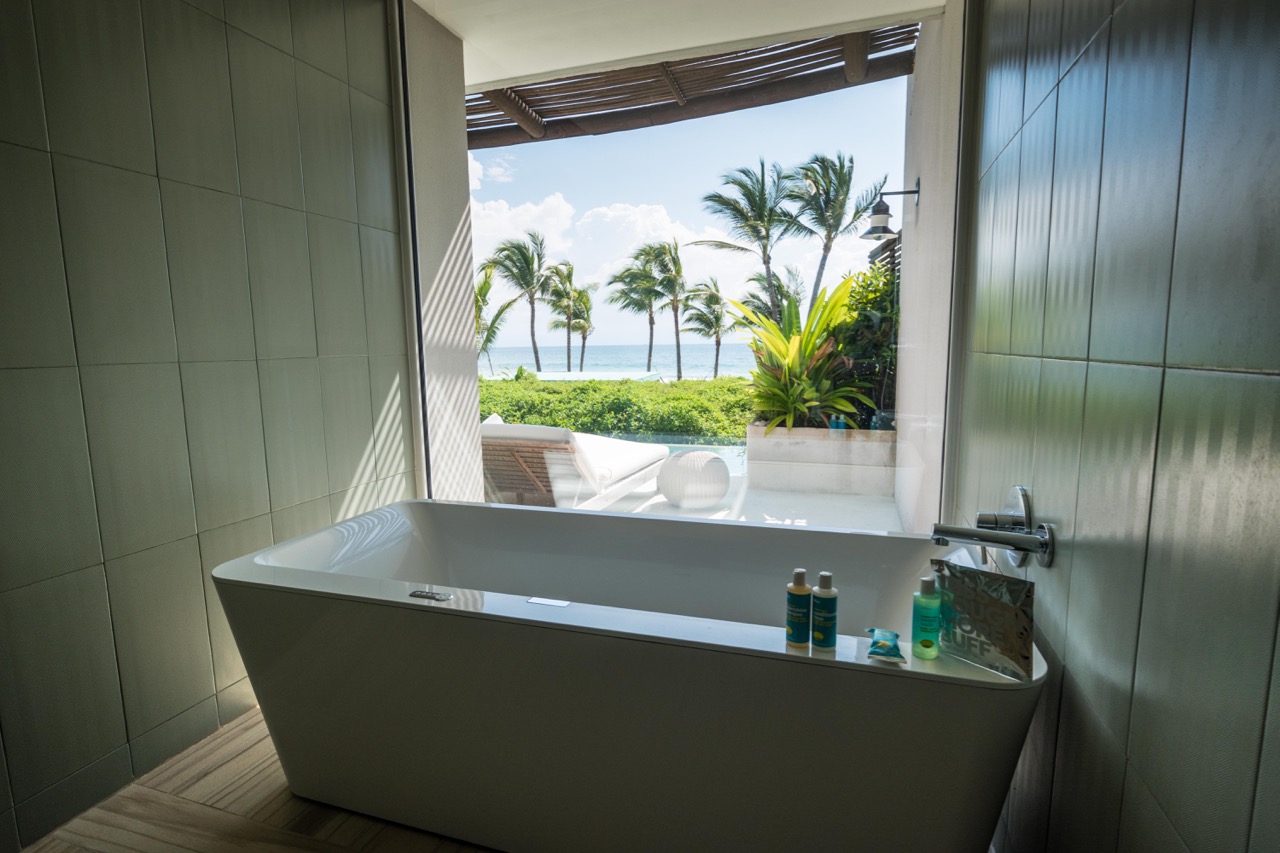 Full-size Bliss bath amenities are included.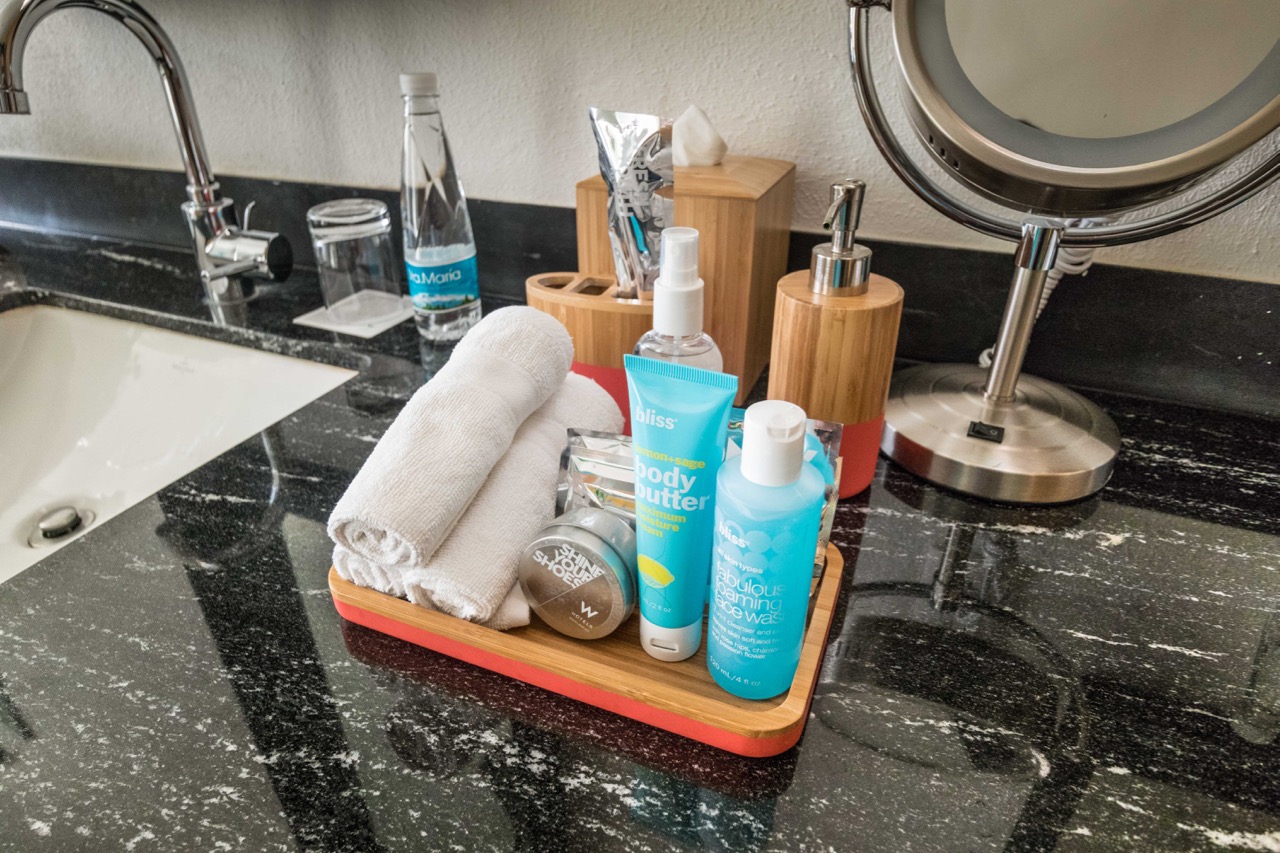 The Hotel
On arrival, you are greeted at the entrance with margaritas, cold towels and then driven down to the lobby in an electric tuk-tuk.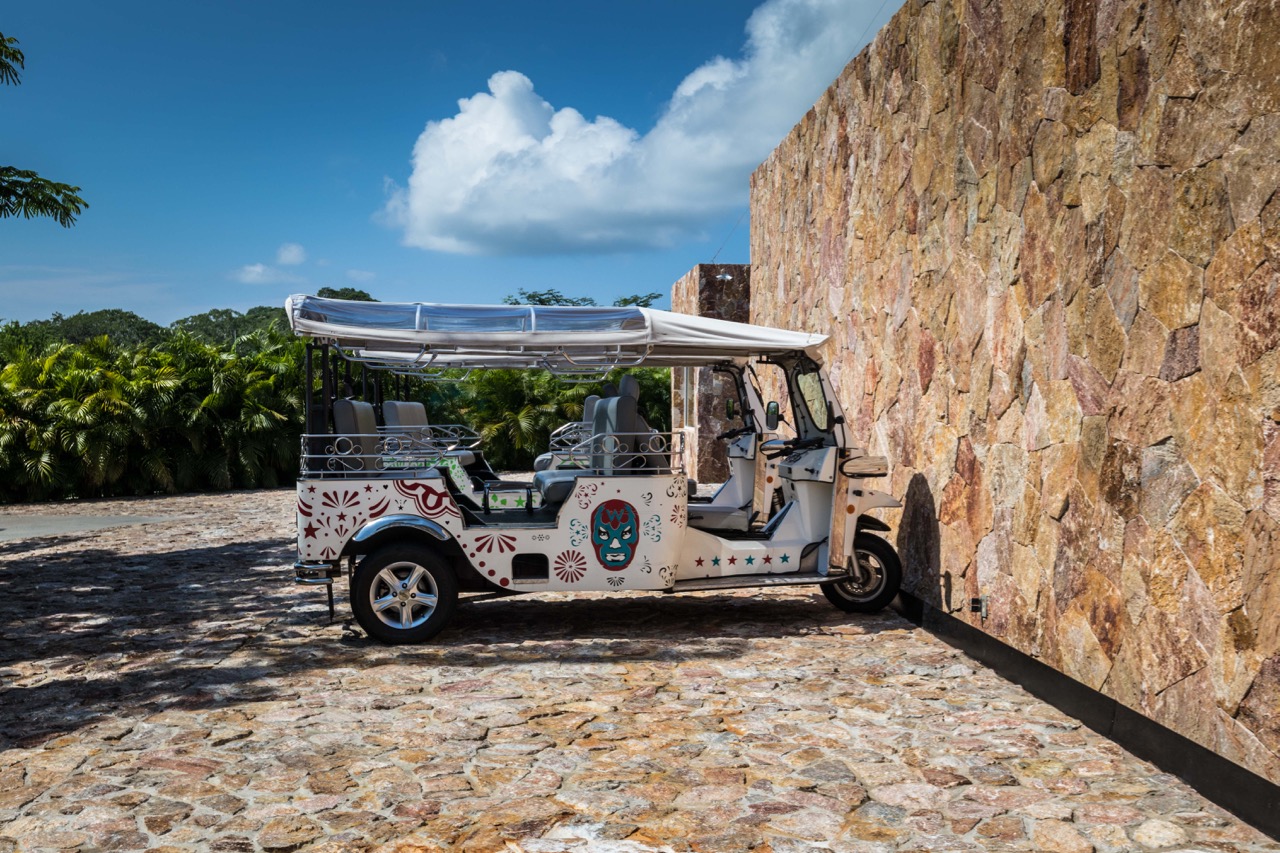 The lobby is spectacular.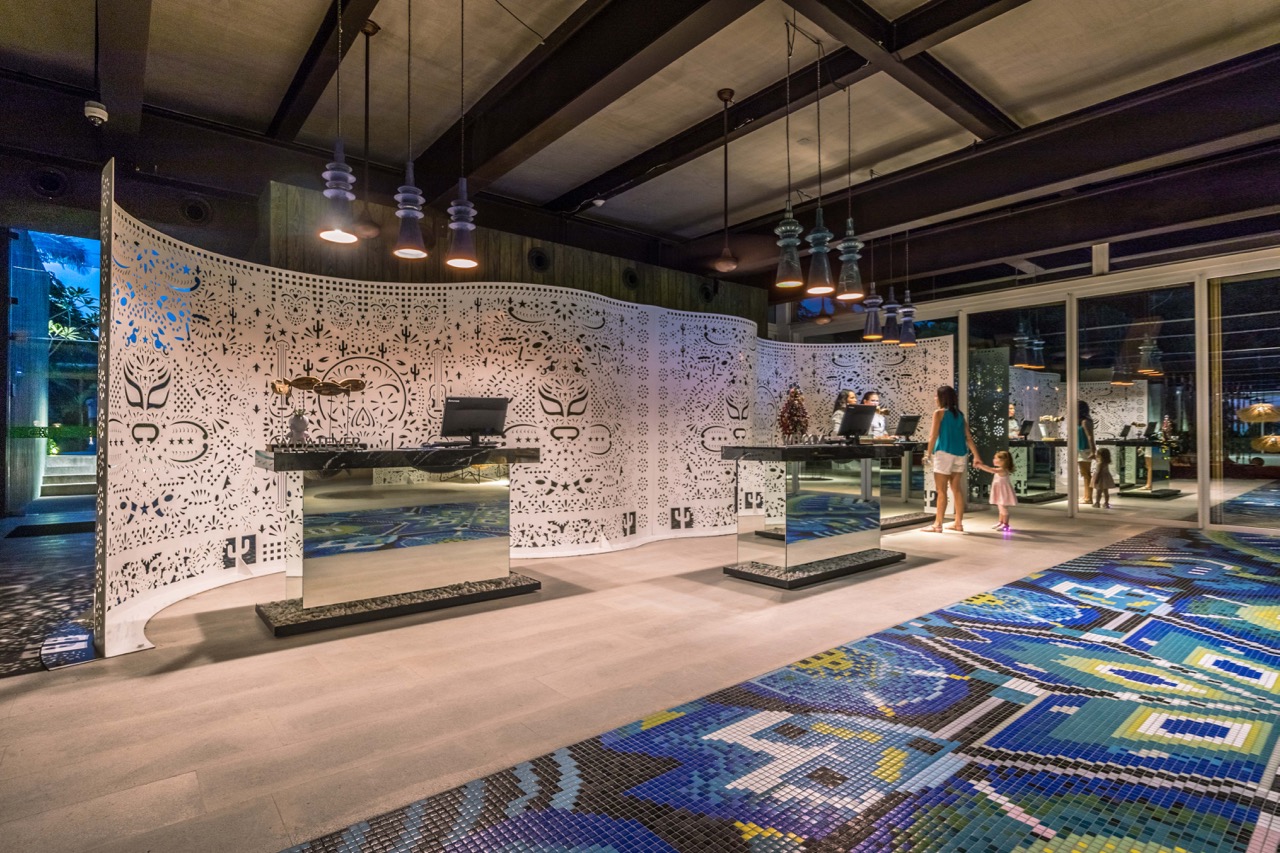 The mosaic tile feature, Huichol Sunway, extends from the lobby, down into the Living Room bar, outside and up an elevated platform, running alongside the pool out to the beach.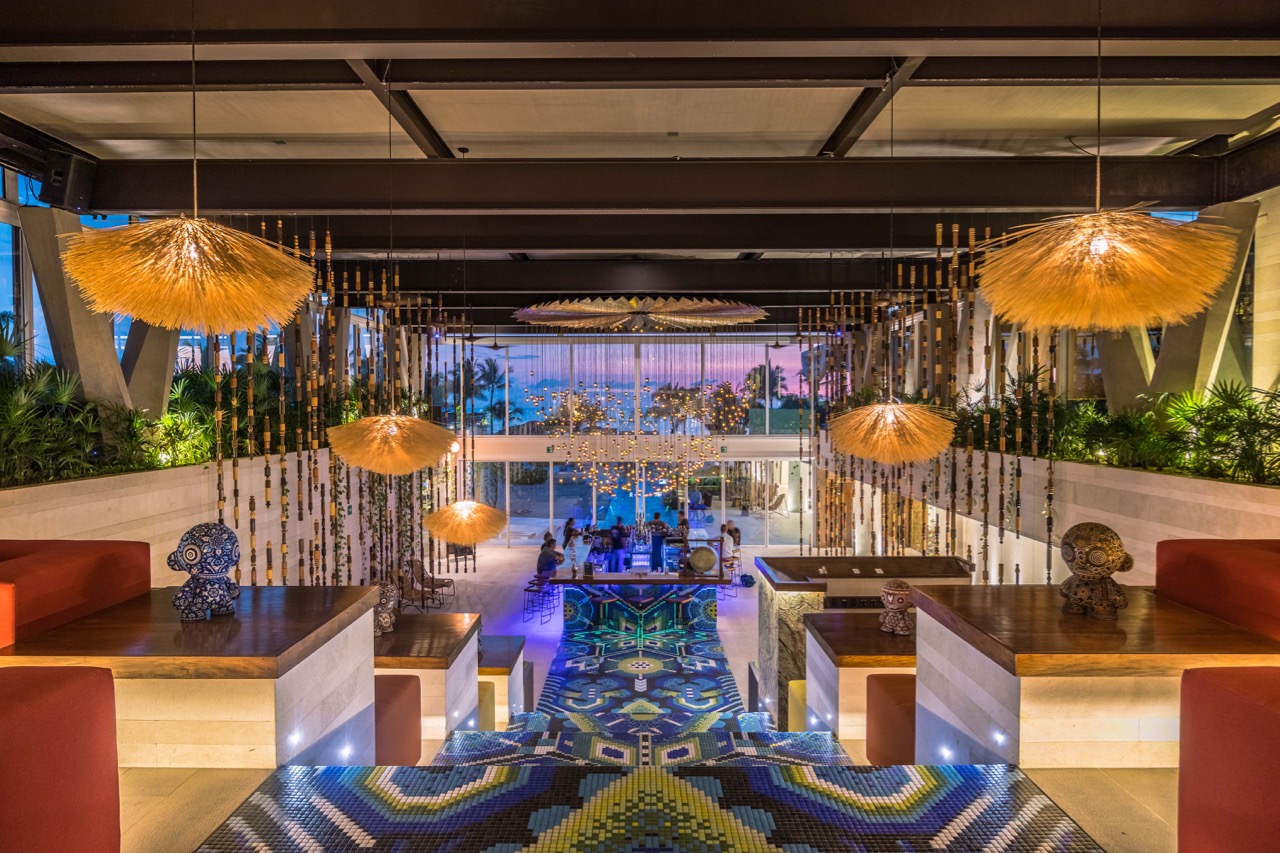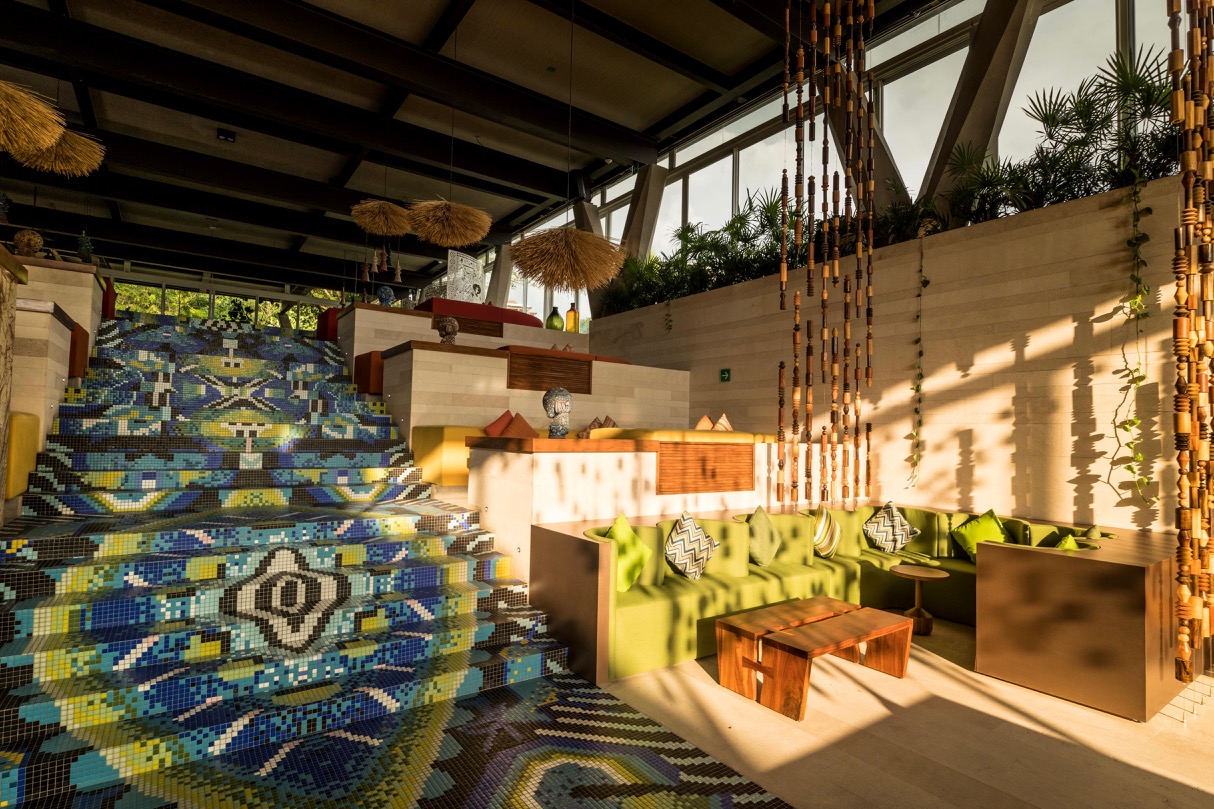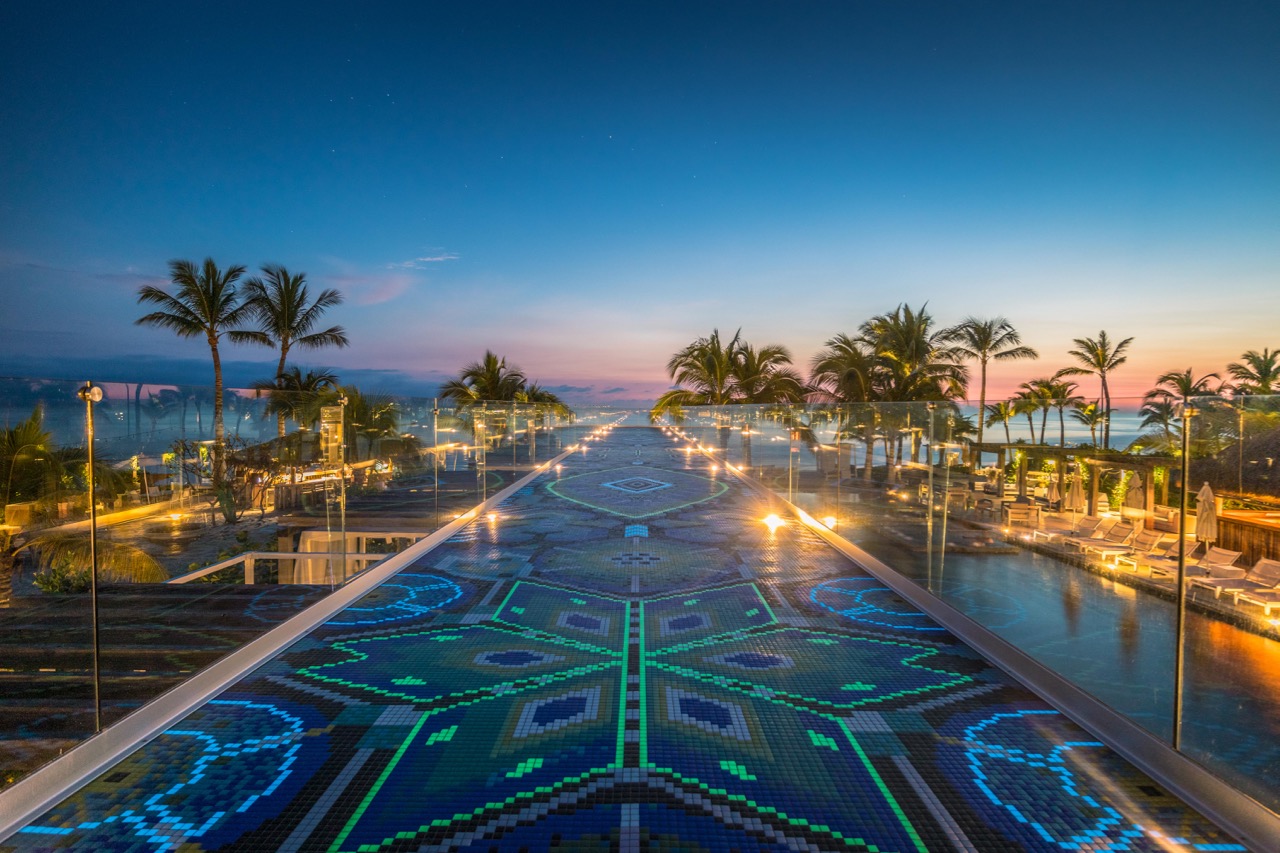 Food & Service
There are two restaurants: Spice Market, serving up Asian-inspired dishes, and Venazu, which is pure Mexican cuisine.
Breakfast is served at Venazu and includes an extensive buffet, mimosas, made-to-order eggs, quesadillas or chilaquiles (breakfast nachos!).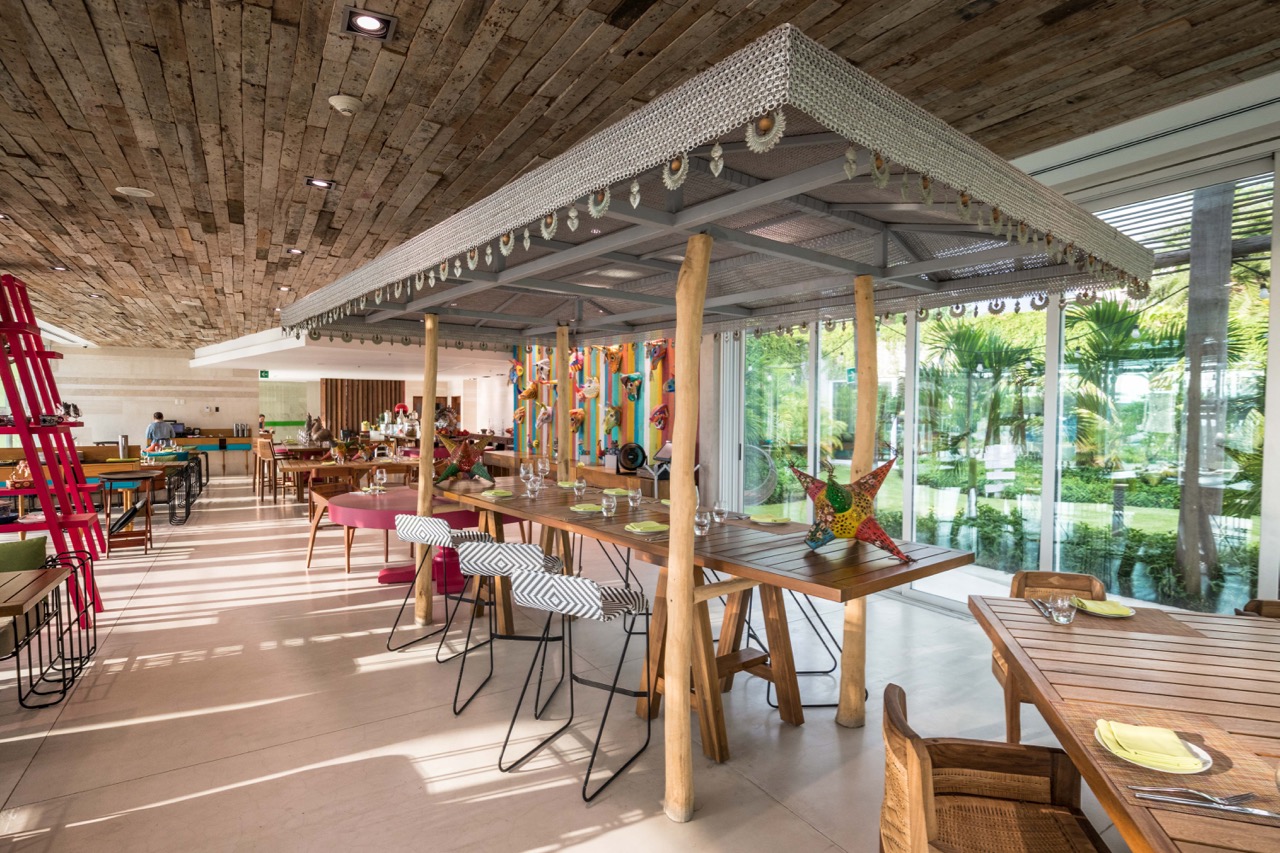 If you are an SPG Platinum member, make sure you select the breakfast as your welcome gift, as it is valued at $55 AUD per person per breakfast—it saved us $1,375 AUD across our stay.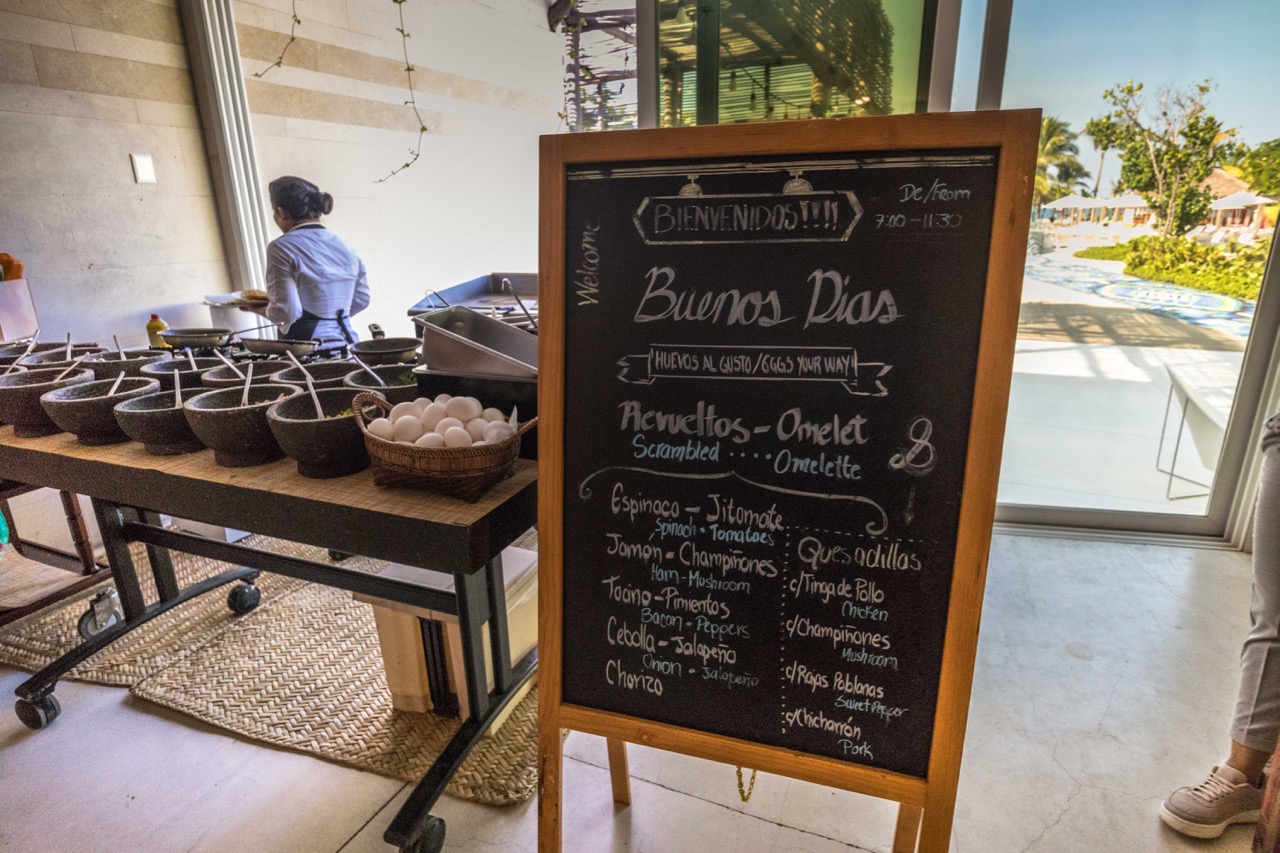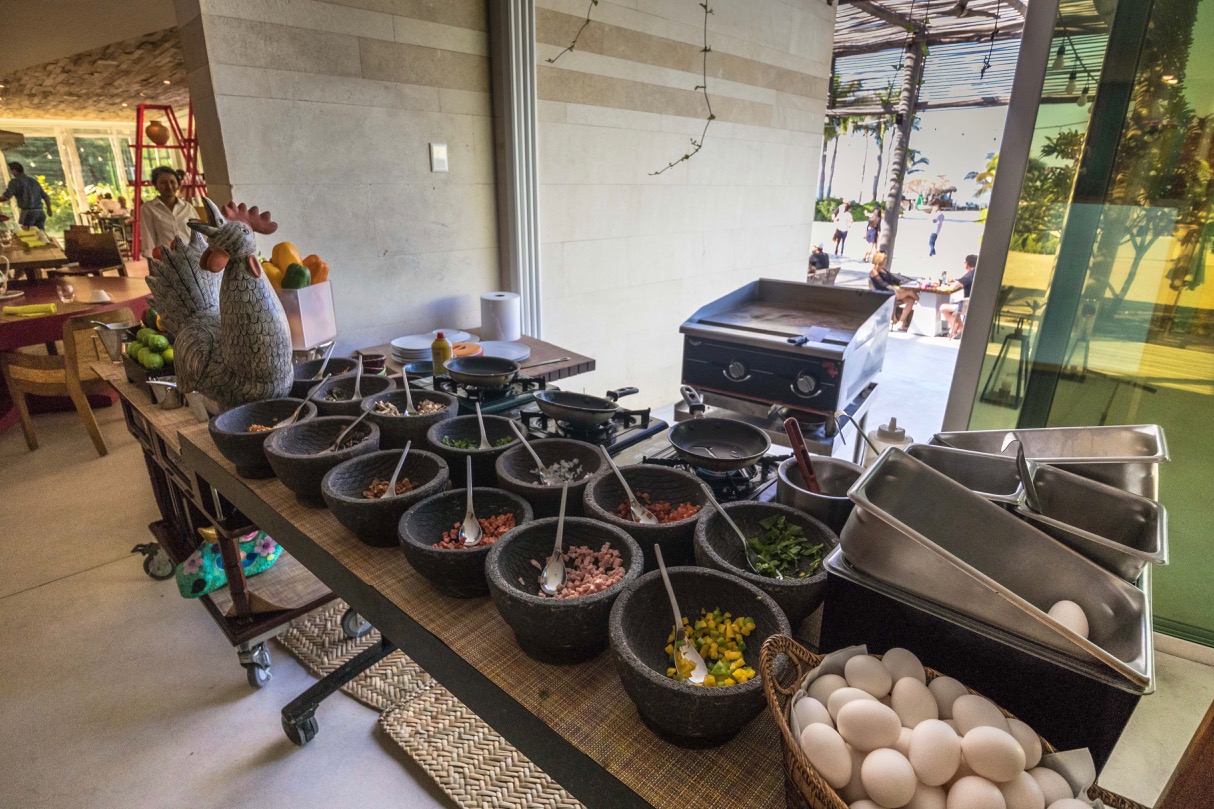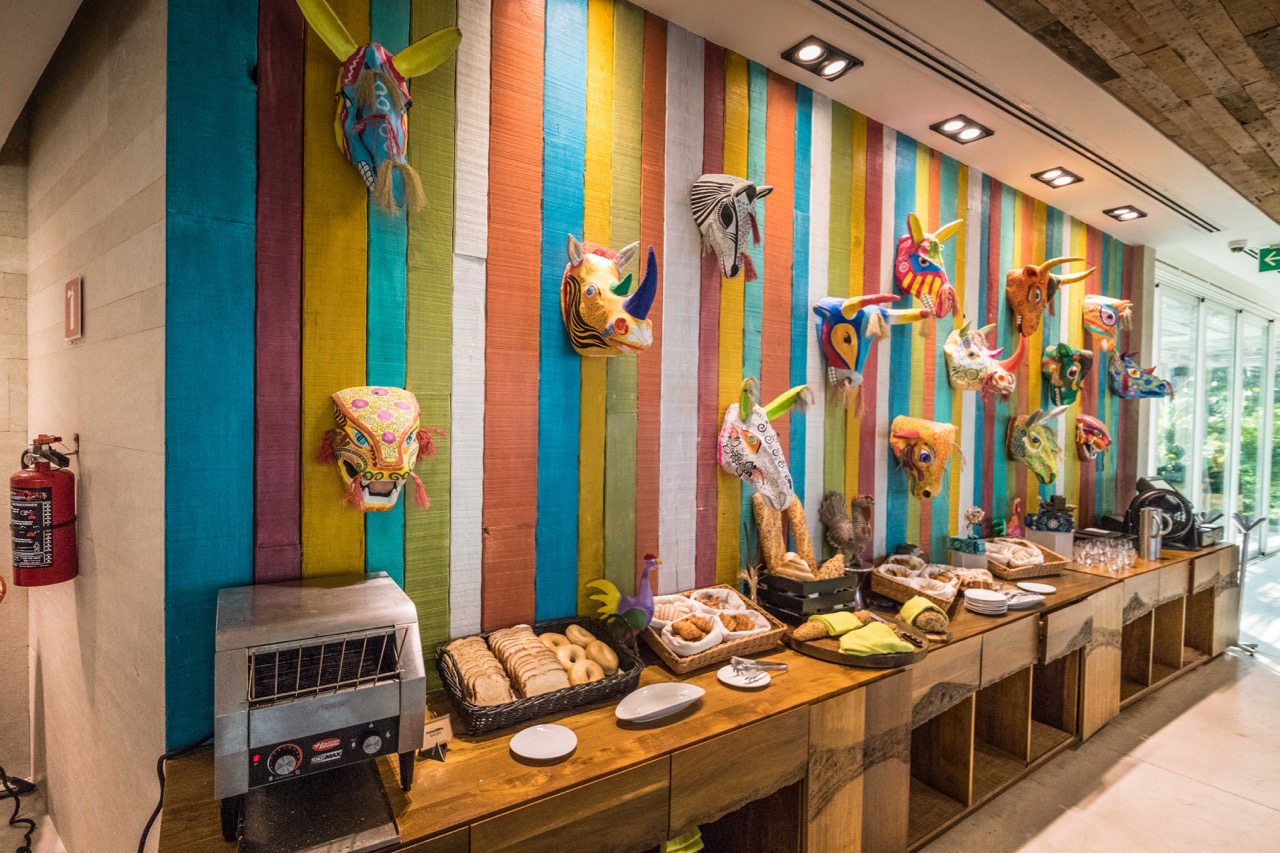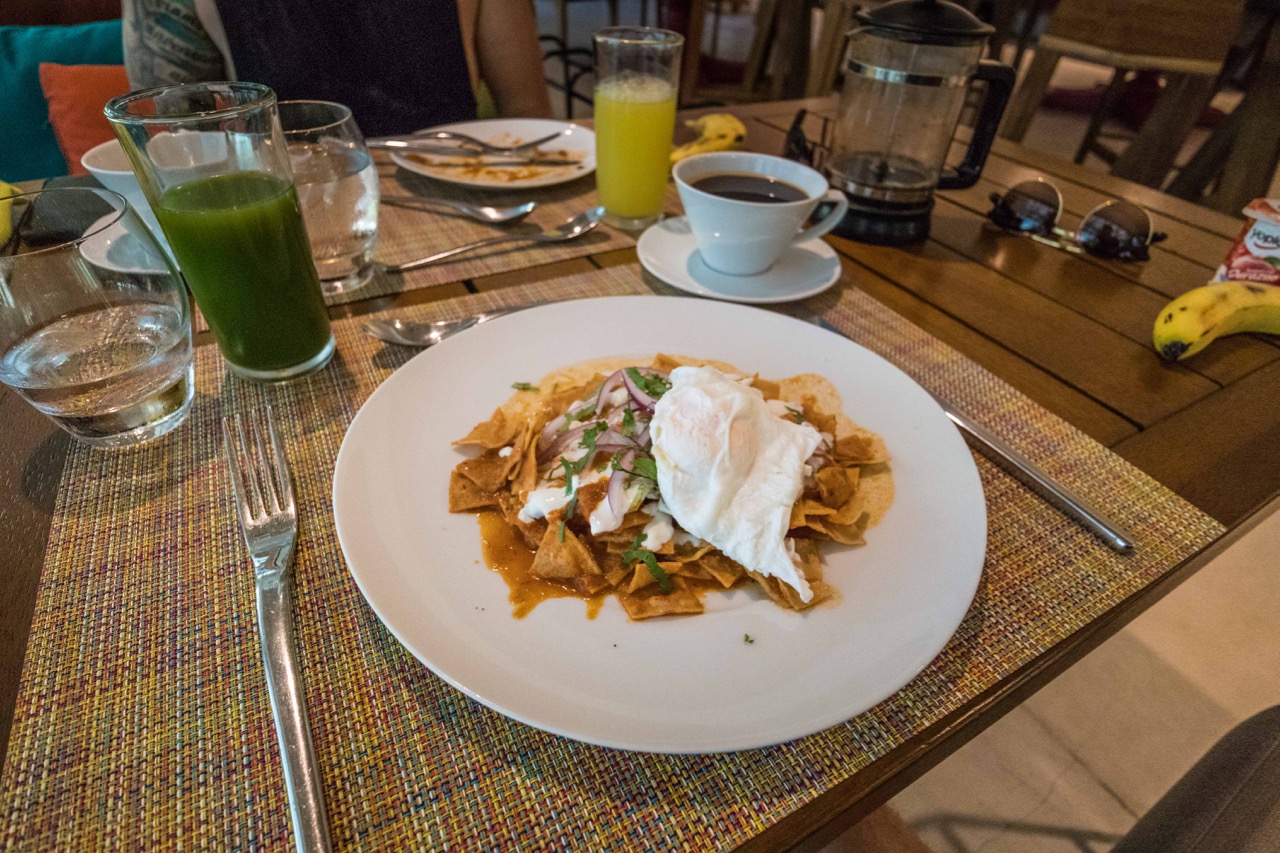 Stop by the fun-named 'Chevycheria' for some freshly-prepared ceviche.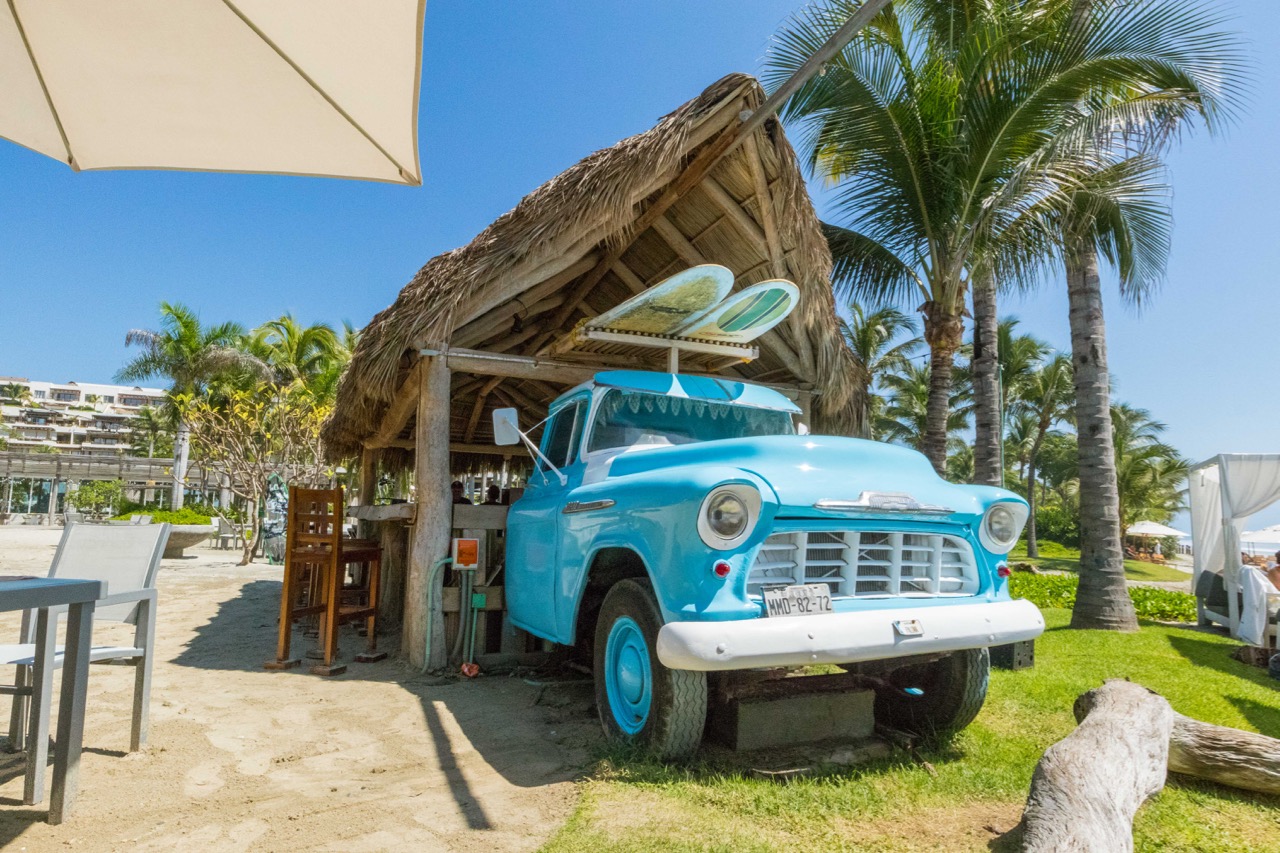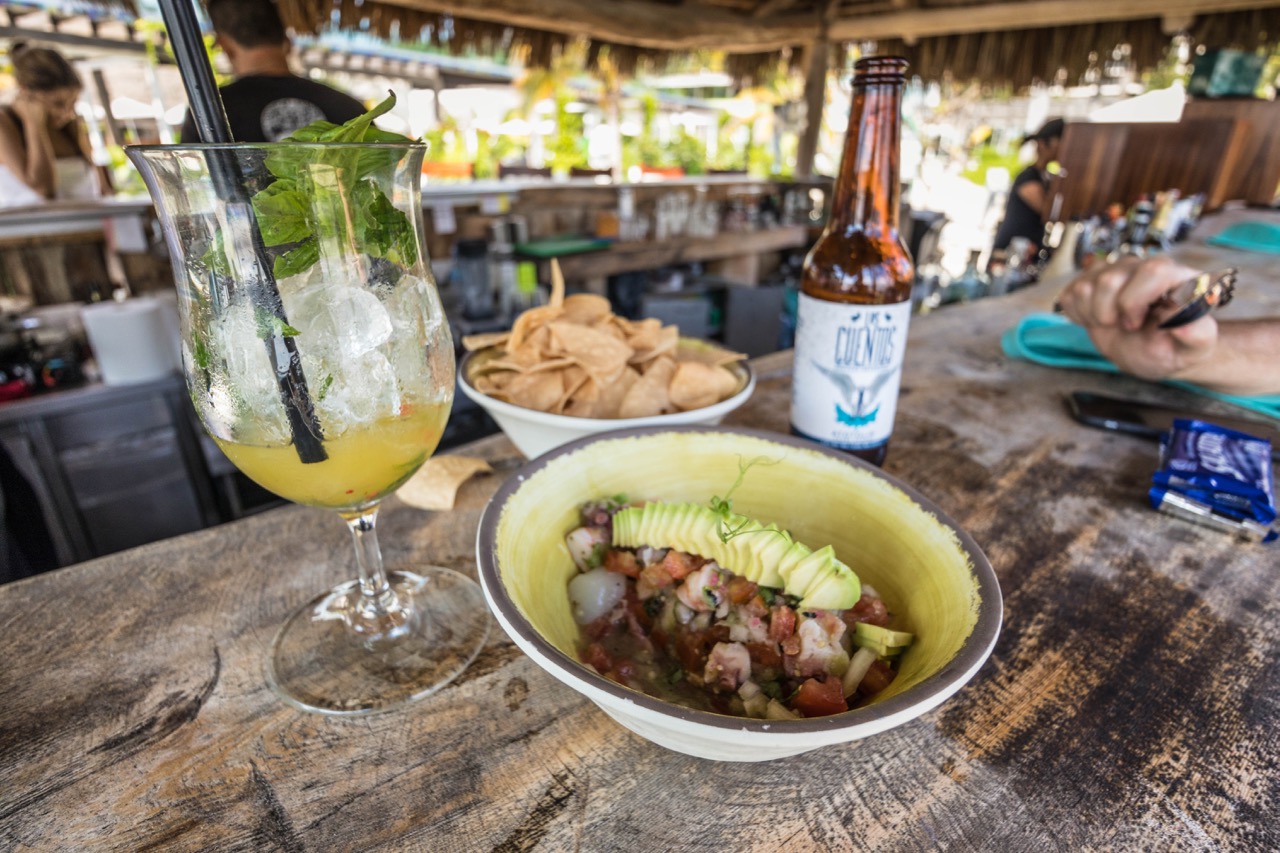 Whilst researching this trip, I reached out to an Instagram friend, Nick at Journey Connected, for some suggestions on what to do in Punta de Mita.
What I didn't realise is that he had tipped off the hotel of our anniversary, so one evening when were dining in the hotel, we were presented with a Happy Anniversary dessert plate.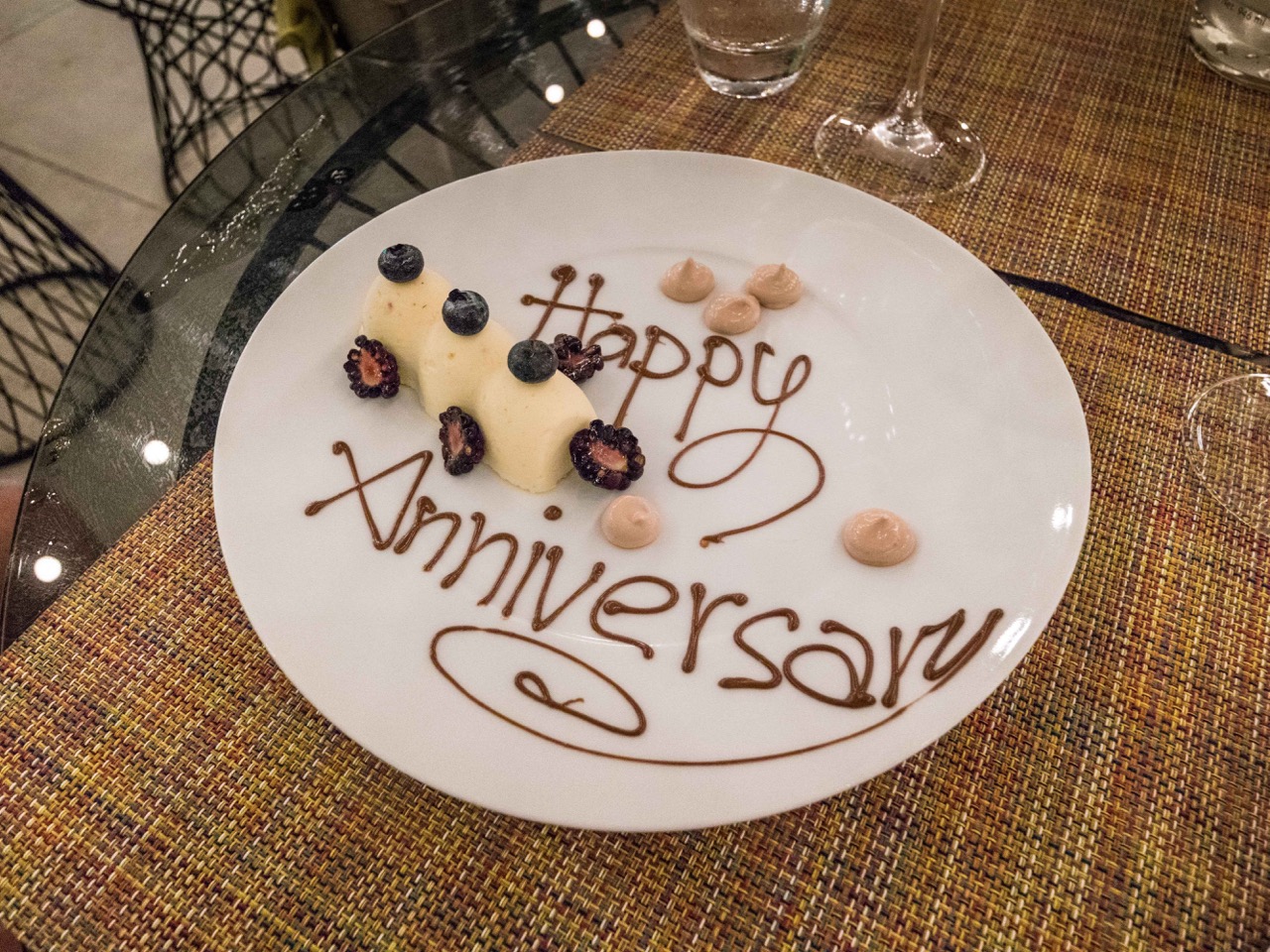 Swimming Pool, Beach & Amenities
The WET Deck features cabanas and sun lounges that frame the resort's only public pool. Funky tunes are played through the speakers and on weekends a live DJ performs.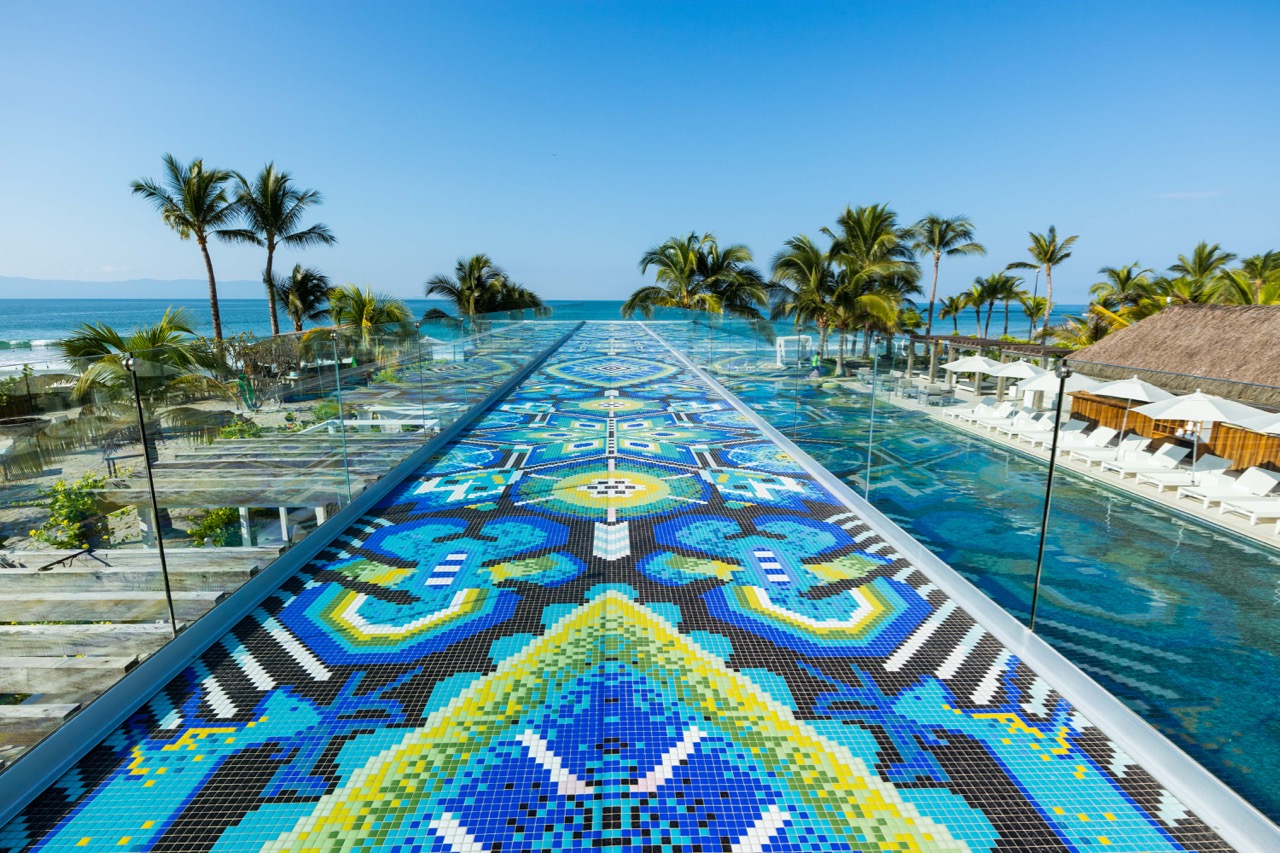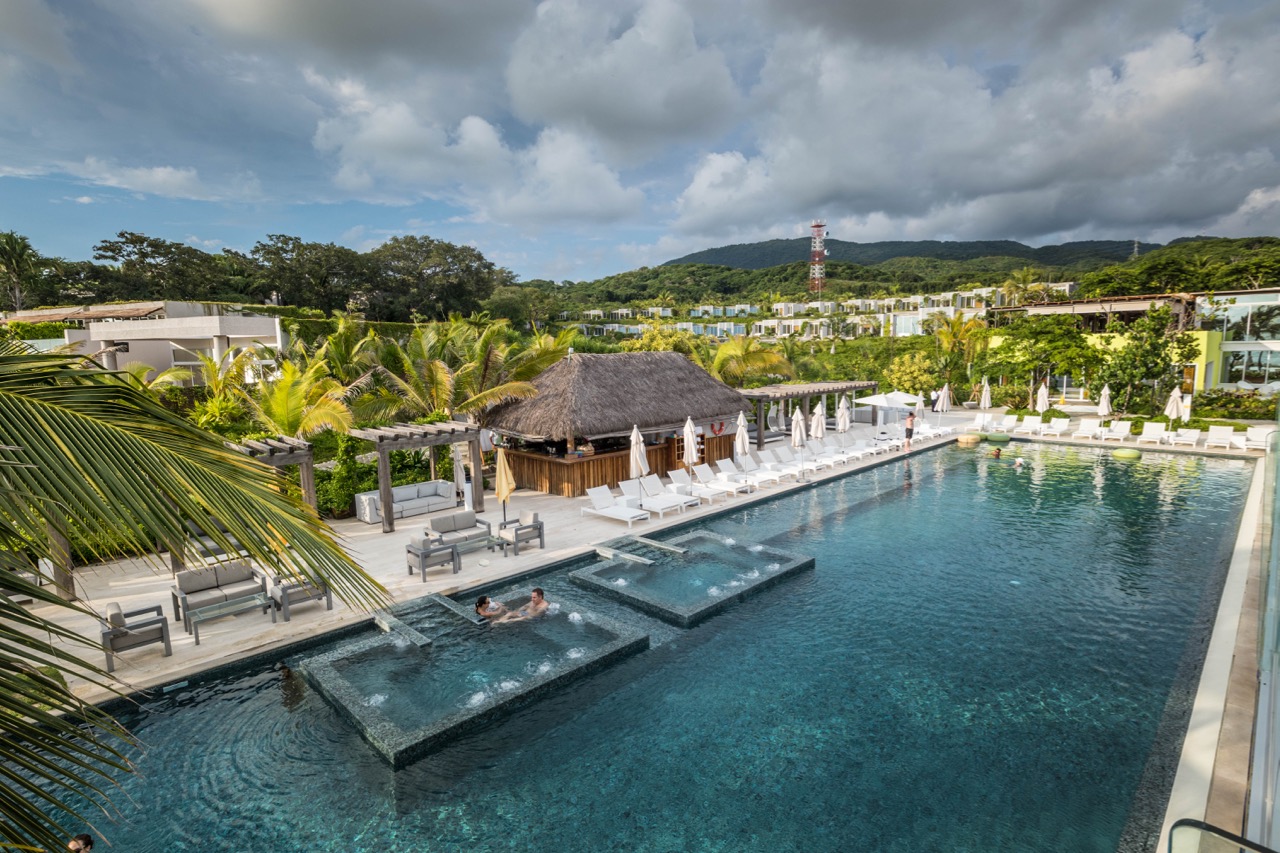 Staff greeted us on arrival and assisted us in finding a spot, also providing towels and complimentary water.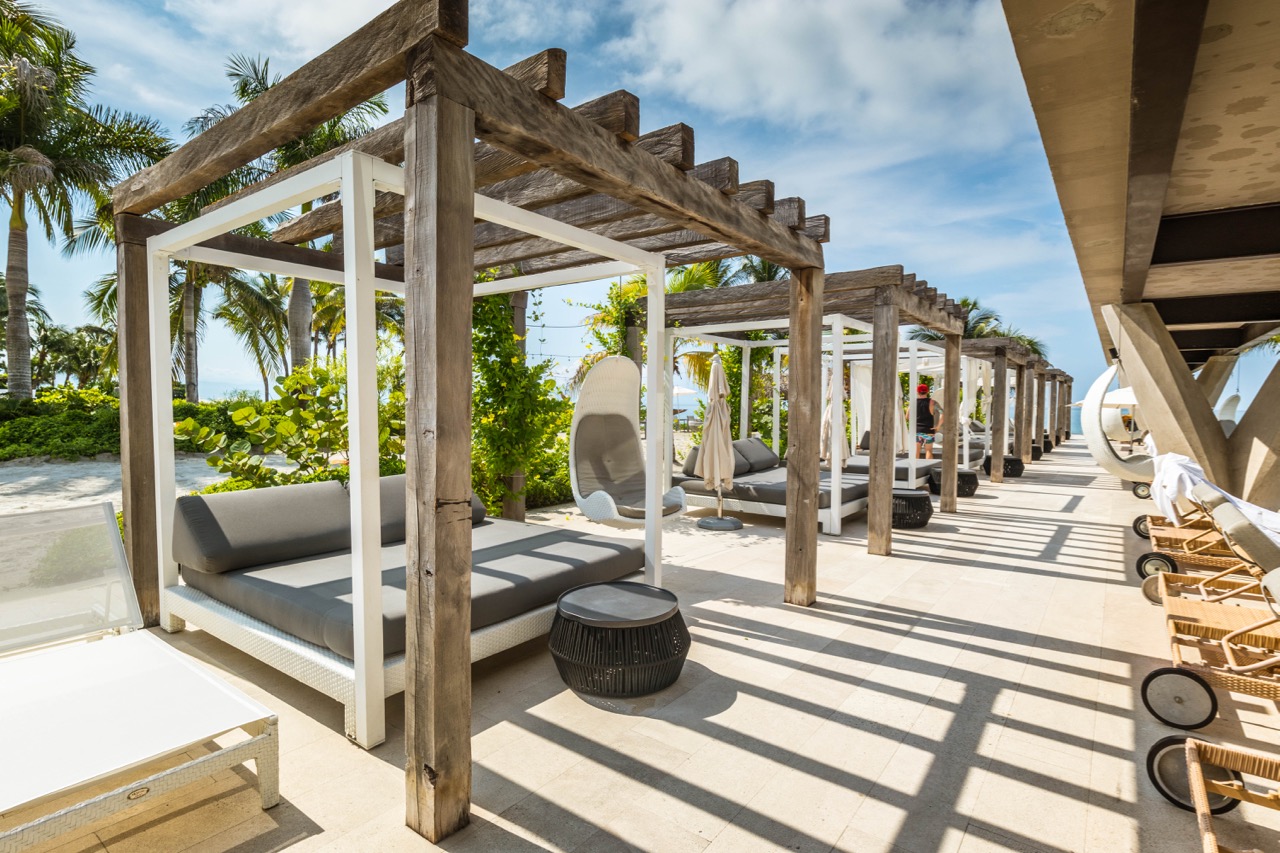 Each day we were brought complimentary margaritas and tortilla chips because of my Platinum status, and each hour the staff would also walk around handing out complimentary cocktails.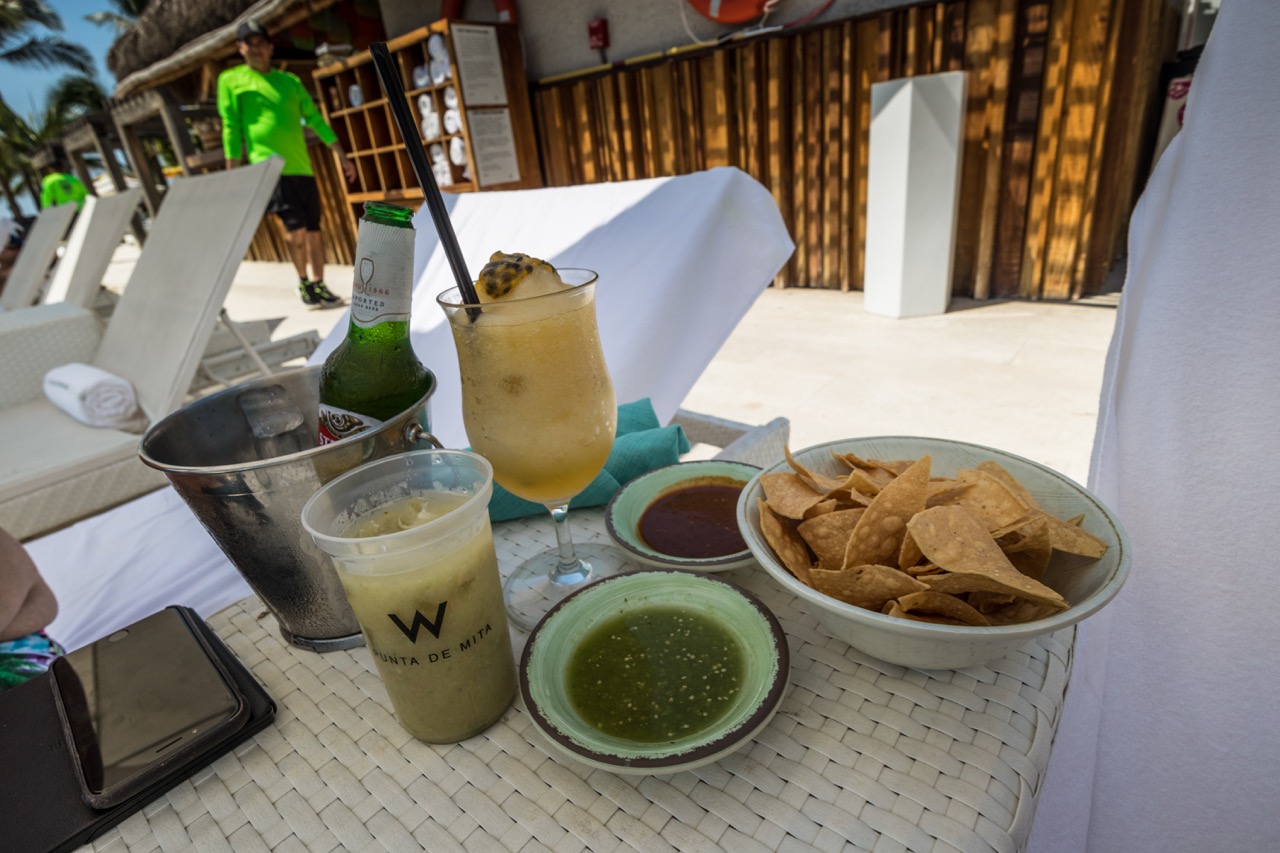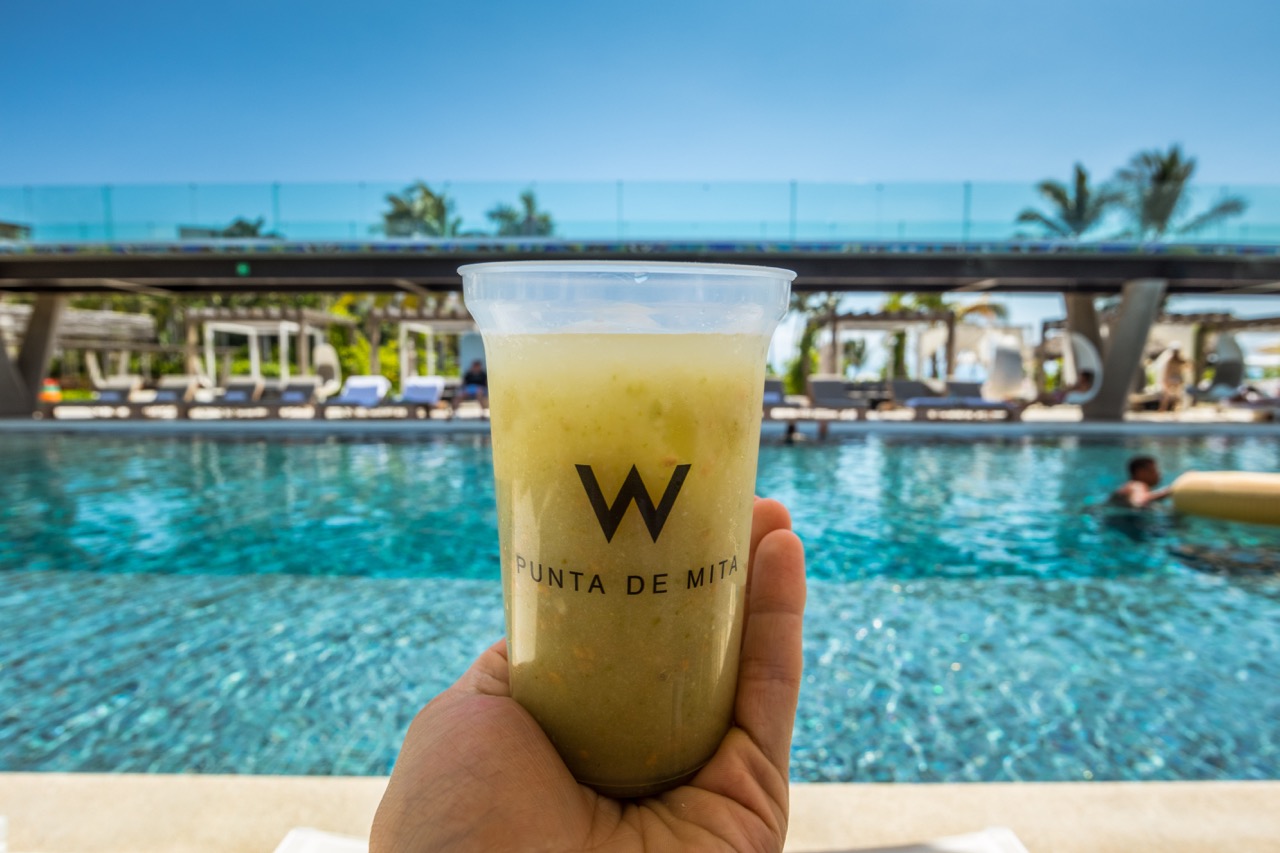 At dusk, the views are spectacular.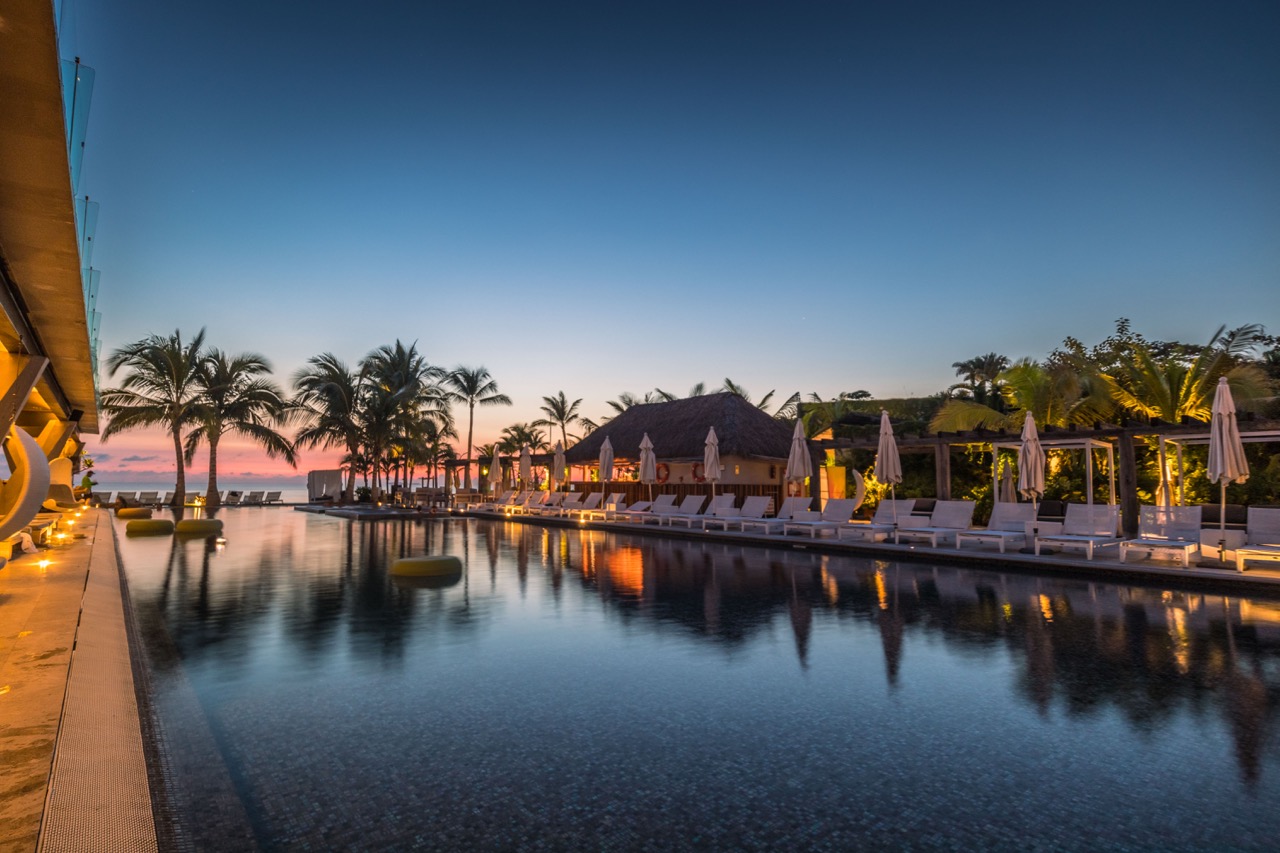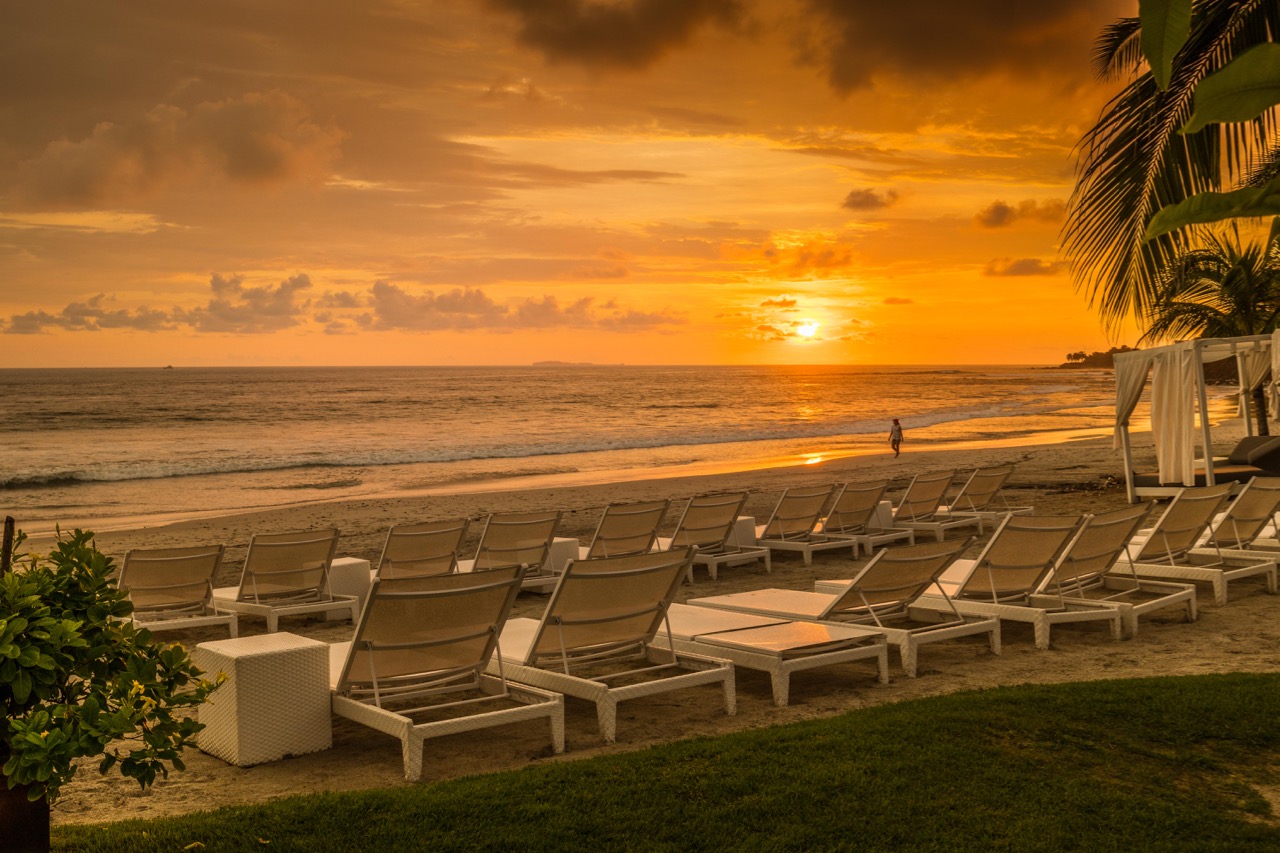 The large FIT gym has modern equipment and overlooks the jungle.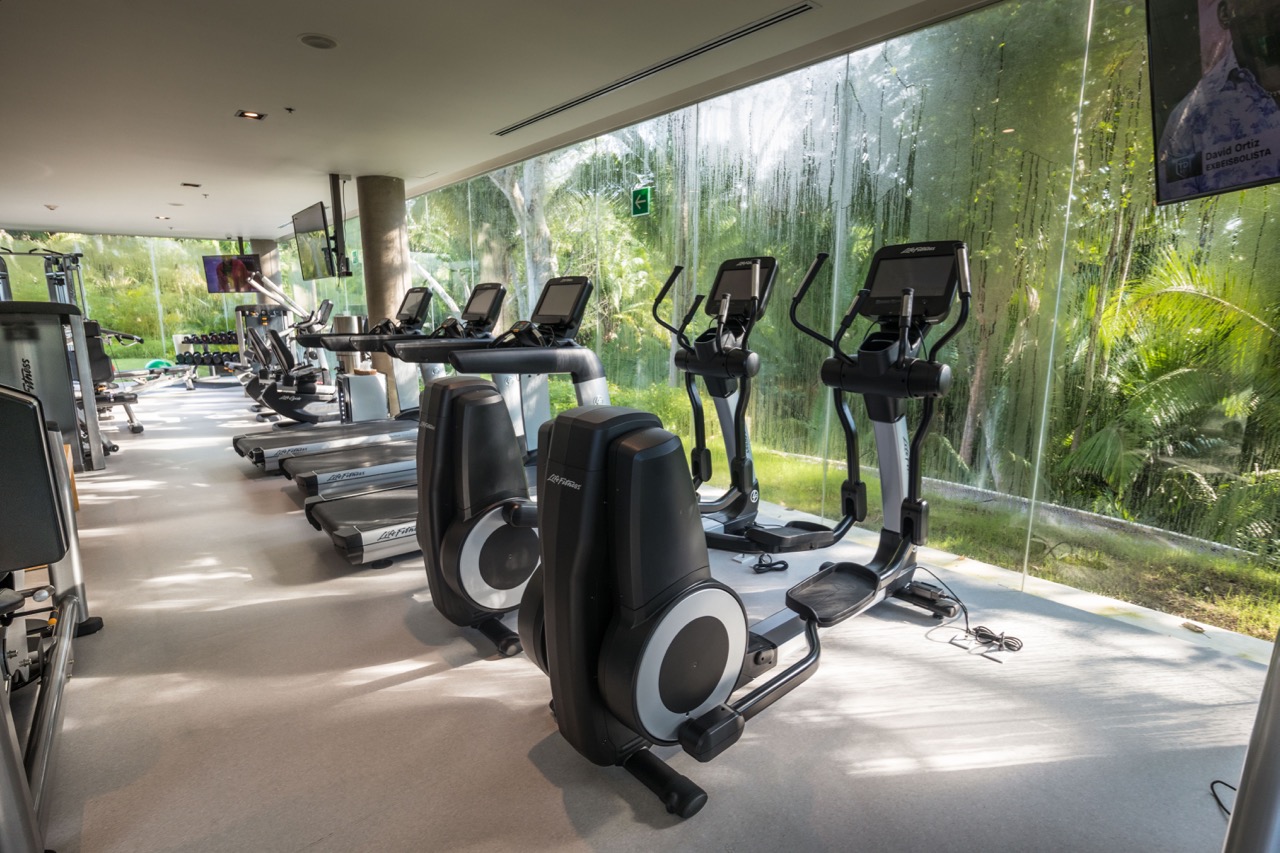 A range of treatments is available from the AWAY Spa.
The resort wifi had excellent coverage throughout and speeds were consistently strong.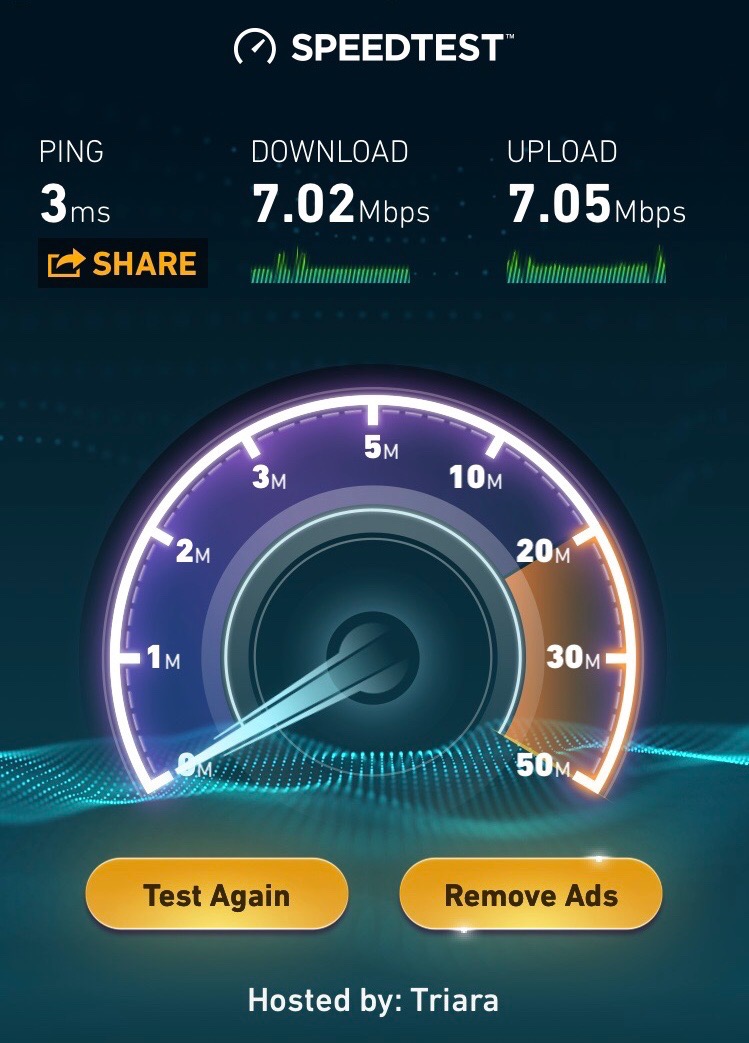 Around the hotel in Punta de Mita & Puerto Vallarta
The resort is located a 40-minute drive from Licenciado Gustavo Díaz Ordaz International Airport in Puerto Vallarta (PVR), which has around 10 daily flights to/from LA and three to/from SFO.
I had read of some issues with taxis in Punta de Mita and Puerto Vallarta, so I booked the hotel's W WHEELS airport transfer for $110 AUD one-way so there were no dramas on arrival.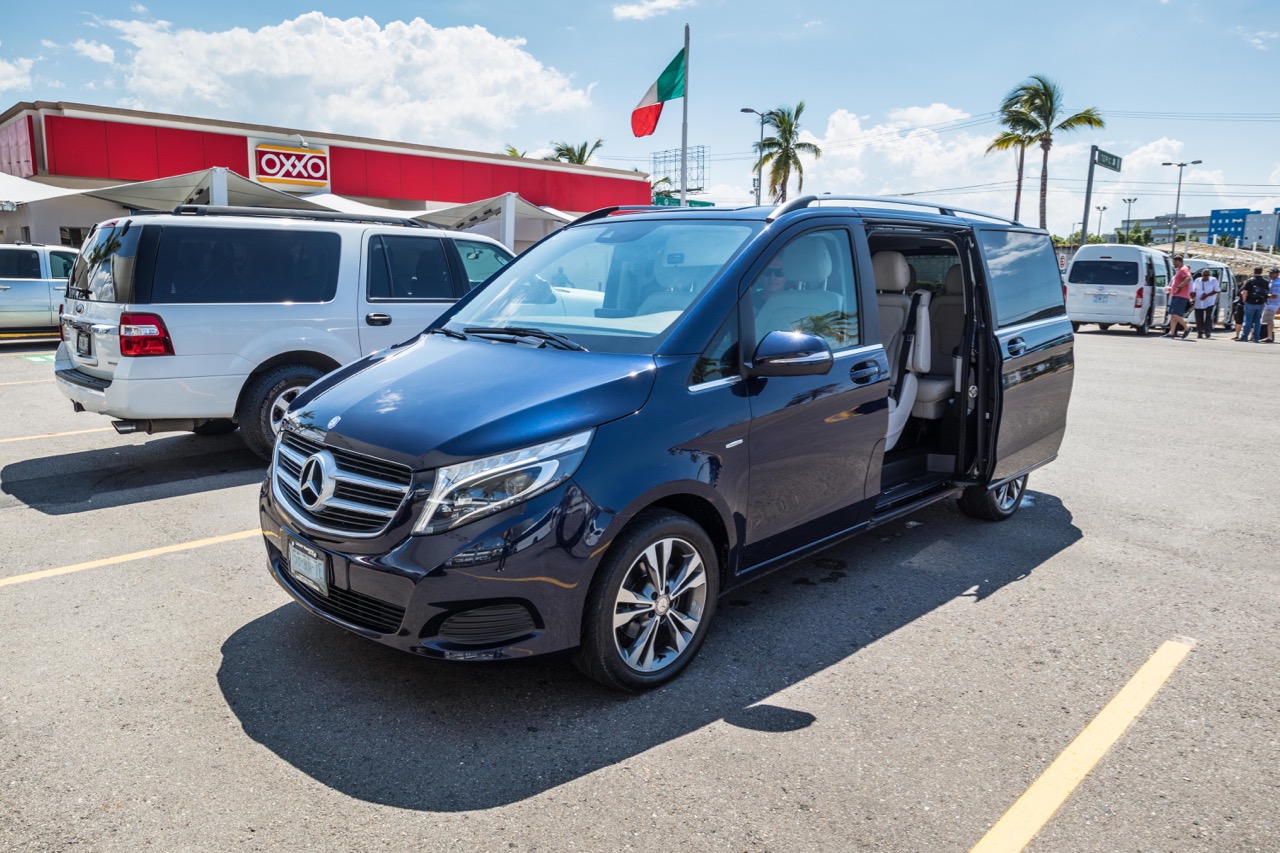 It was absolute pandemonium in the arrivals hall at the airport with all the taxi and transfer operators clamouring for your business, so I was glad I had arranged a transfer before arrival.
The W Punta de Mita is in a gated compound along with a couple of luxury apartment complexes.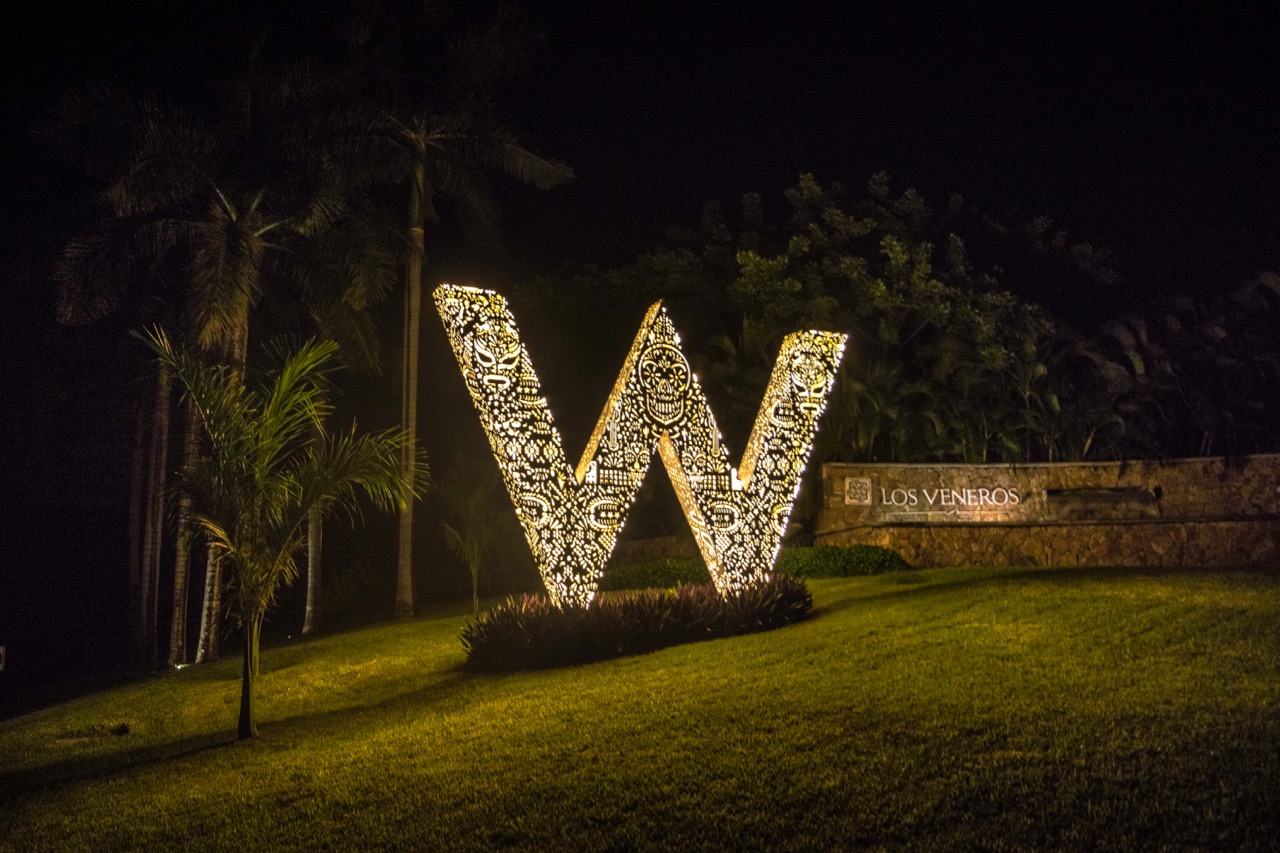 As such, there isn't anything within walking distance. Punta de Mita town is 15 minutes away by car and the town itself is quite small.
Tuna Blanca restaurant came highly recommended by an Instagram friend, so we went there on the night of our actual wedding anniversary and we were presented with an enormous decorated dessert surfboard with a firecracker to celebrate.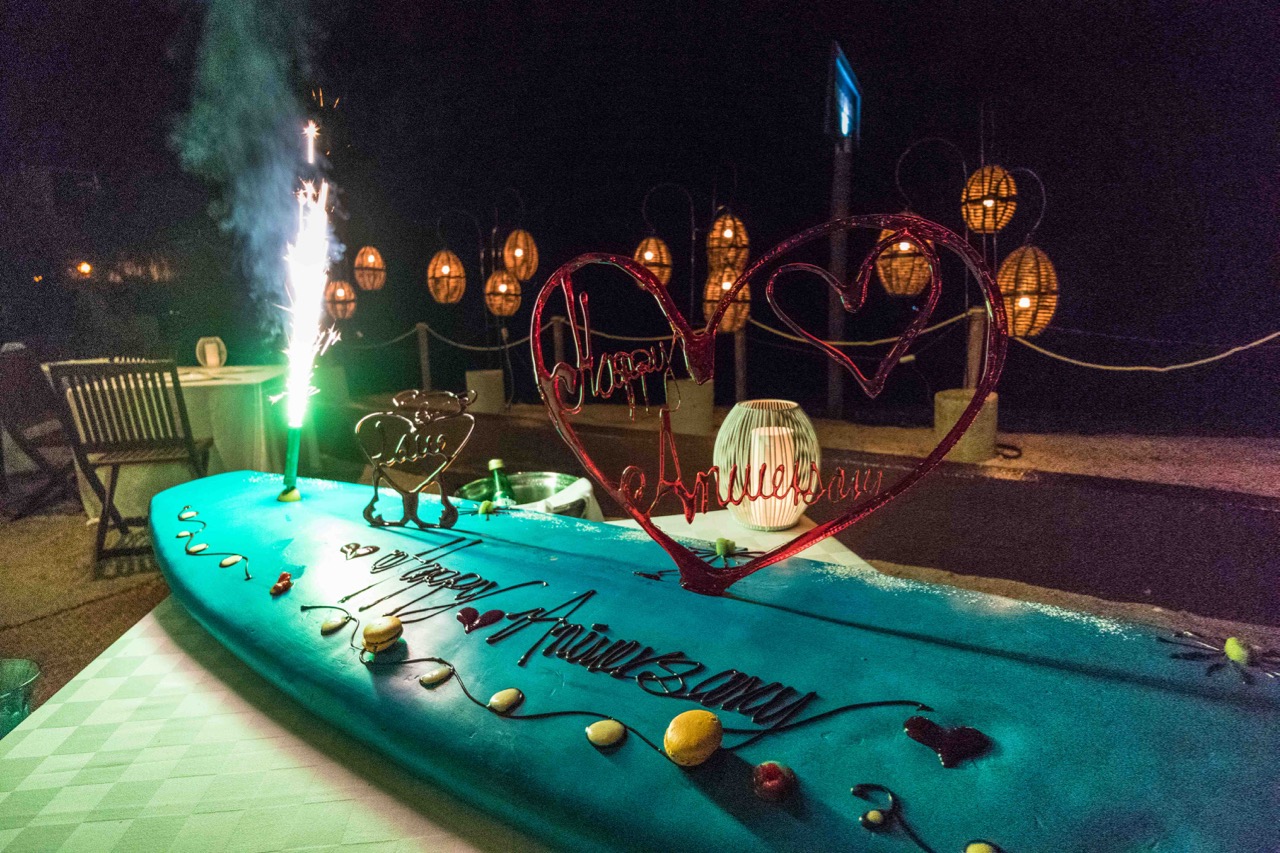 We also did a day trip to the Hidden Beach on the Islas Marietas.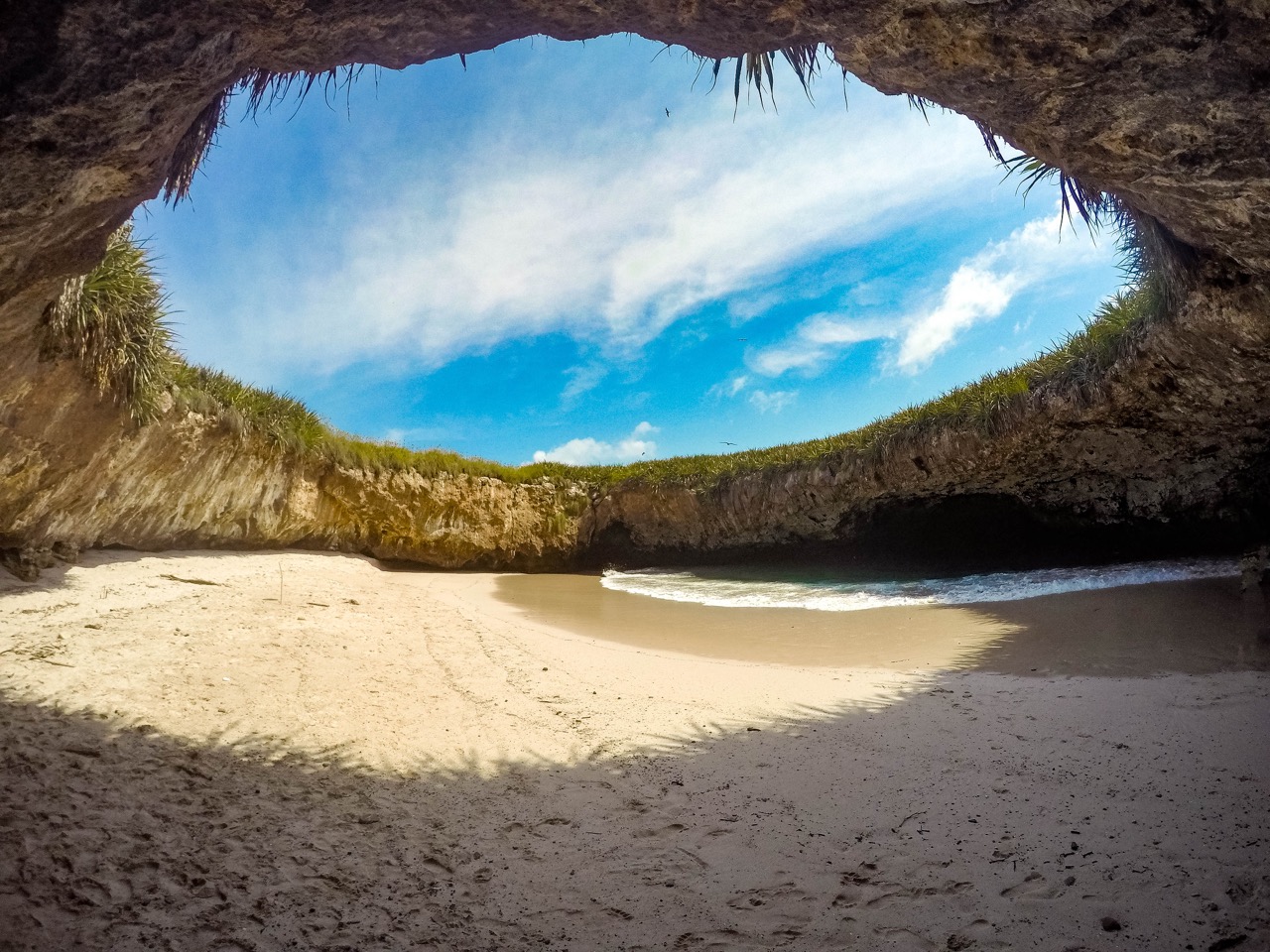 Puerto Vallarta is a popular beach tourism destination, catering to both a Mexican market as well as inbound tourists from the US and Canada. It has a full range of accommodation options and much more nightlife than Punta de Mita. Puerto Vallarta is a well-known gay tourist destination.
My take—W Hotel Punta de Mita
I absolutely loved the W Punta de Mita!
Every staff interaction was genuinely friendly, the food was sensational, the funky styling worked with the beach vibe and the suite was well-appointed and spacious. I can't wait to go back!
I'd recommend this property for special occasions and if you want to focus on relaxing within a resort, perhaps venturing on a day trip or two, without feeling guilty for not exploring nearby towns, which don't offer much in the way of authentic Mexican culture—check out our Mexican destination guide if that is what you are after.
This content contains affiliate links from which Point Hacks may earn commissions from transactions generated from new customers, bookings and general enquiries. Find out more here.
W Hotel Punta de Mita Ocean Front Haven—Picture Review
was last modified:
December 8th, 2021
by