Blending a great location with a stellar points proposition, Sofitel Auckland Viaduct Harbour is vying for your next visit. Home to a Champagne bar, a Club Millésime lounge and nestled by the water's edge, there's a lot to like here in New Zealand's busiest city.
With NZ well and truly open to international travellers – aside from a few testing hoops you need to jump through on arrival – we ventured to Auckland to put the Sofitel through its paces.
Hotel location and first impressions
Aptly positioned on Viaduct Avenue, Sofitel Auckland Viaduct Harbour has an envious location. It's both close enough to the 'business' end of the viaduct that many meetings will be a short stroll away, but also sits waterside. That makes it a solid choice for many work trips as well as leisure stays.
After taking an Ola from Auckland Airport – which earns me a cool 200 Velocity Points – check-in at Sofitel is swift. My Accor Live Limitless (ALL) Gold status nets me a 2 pm late check-out, subject to availability. But the staff don't make me sweat it, confirming that late departure before I've even received my room key. A great start.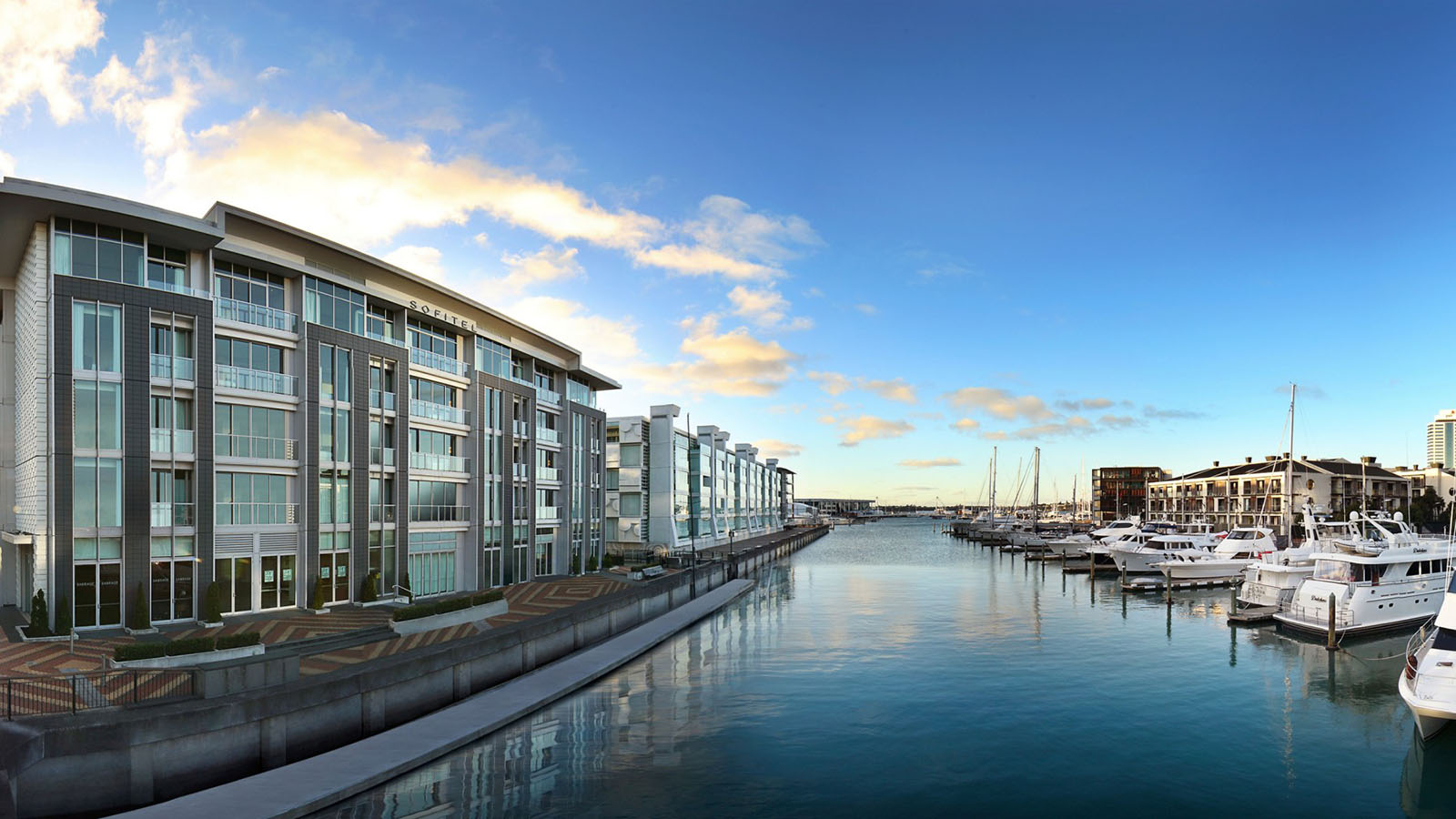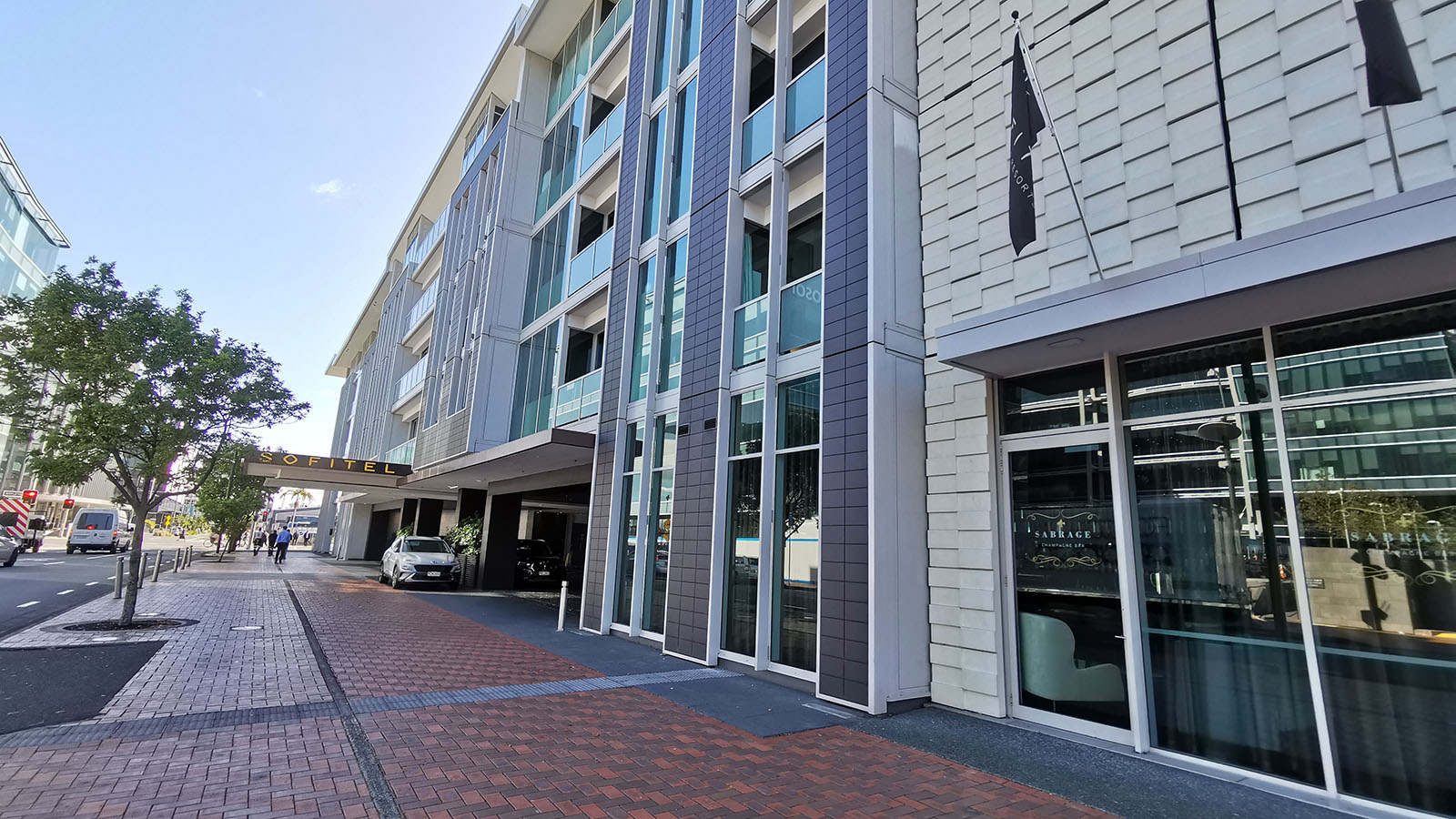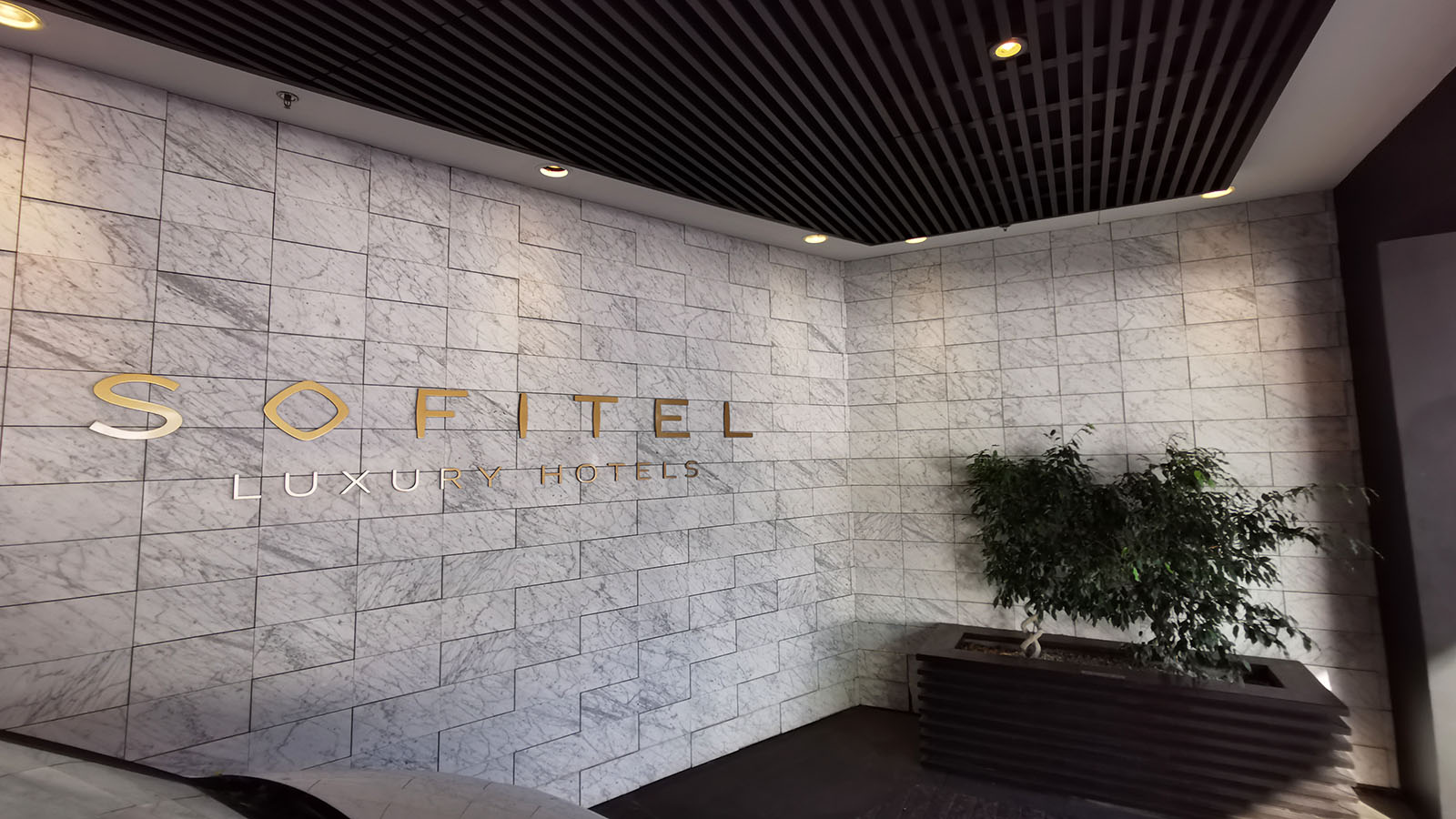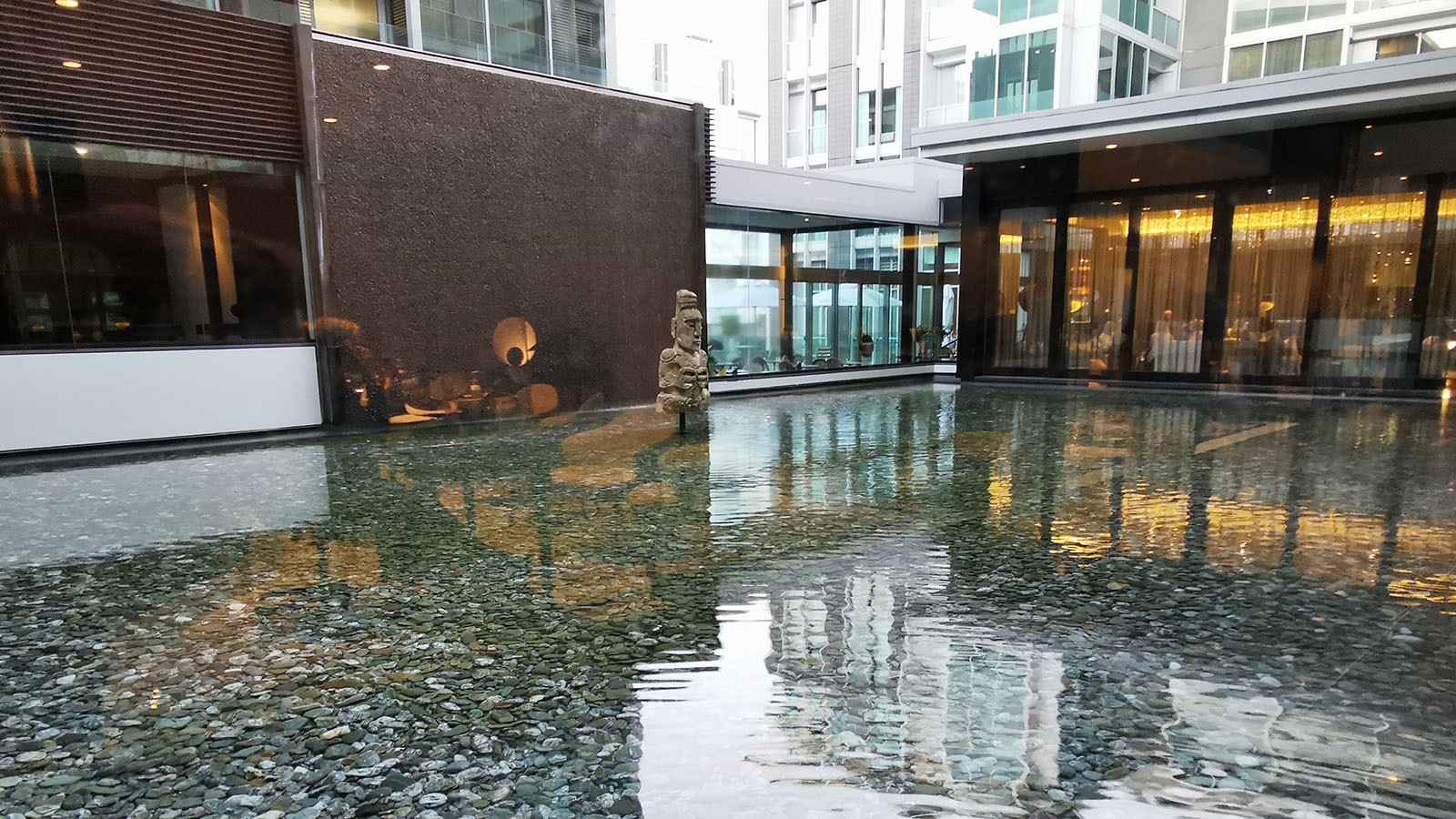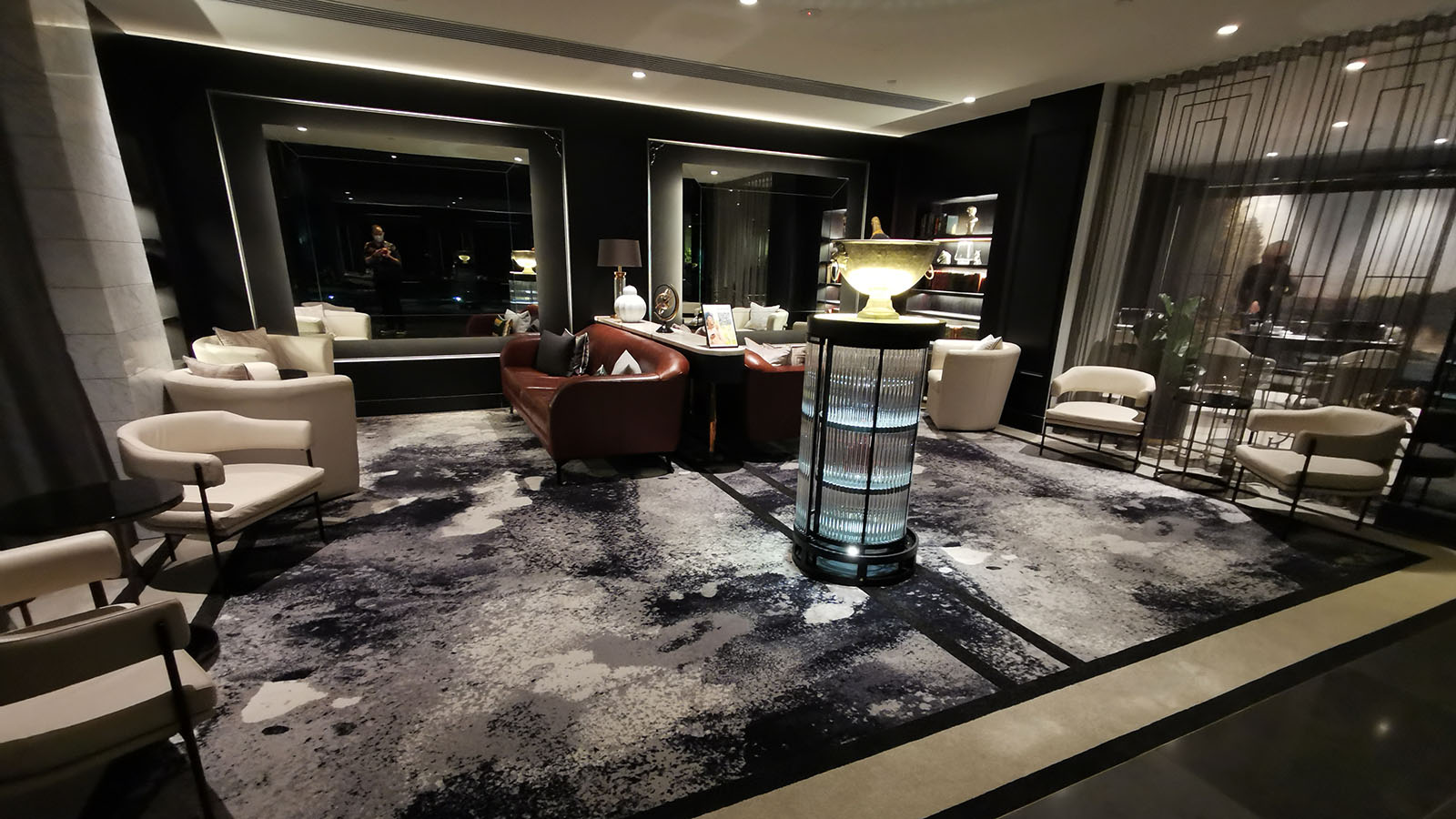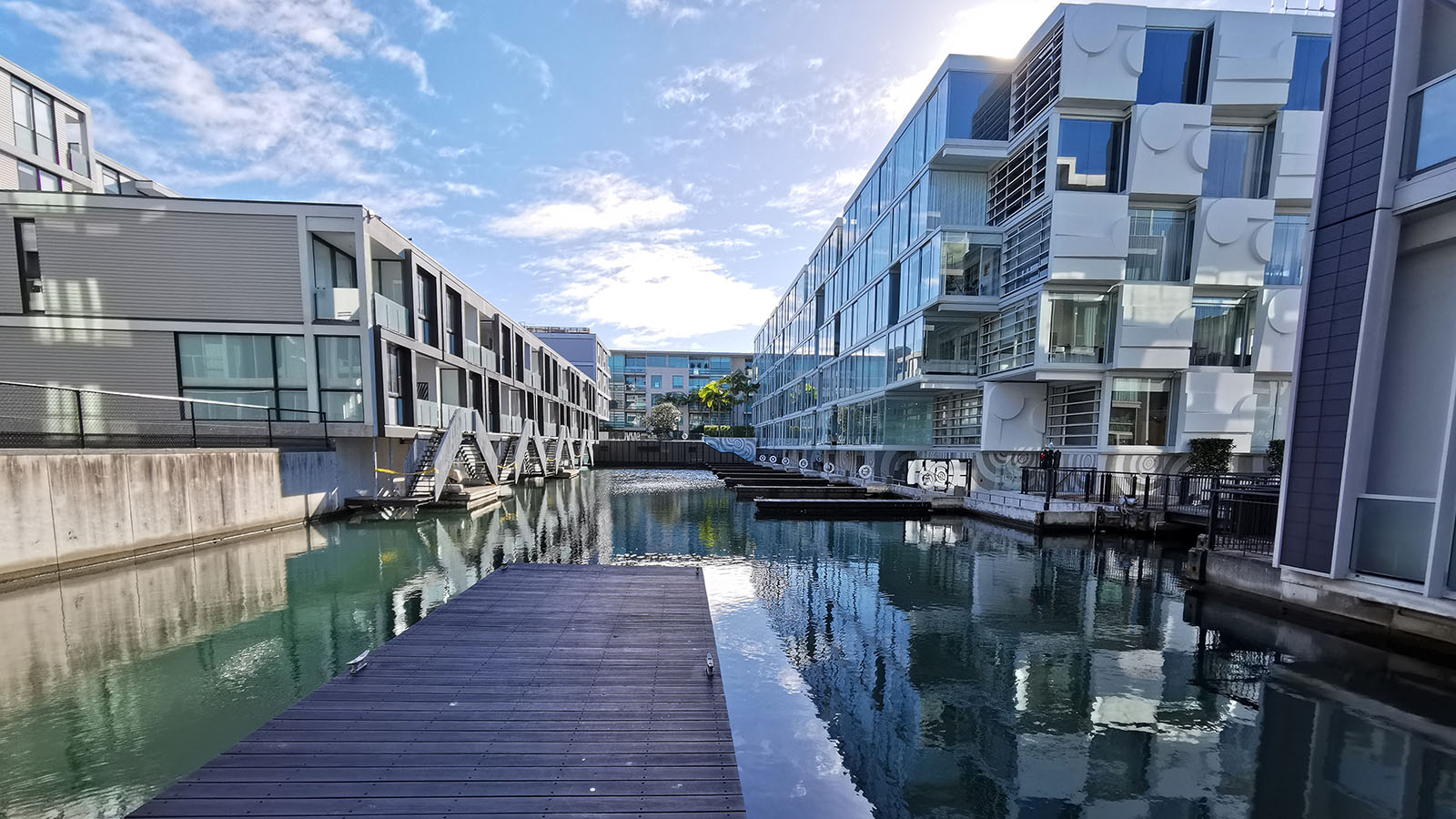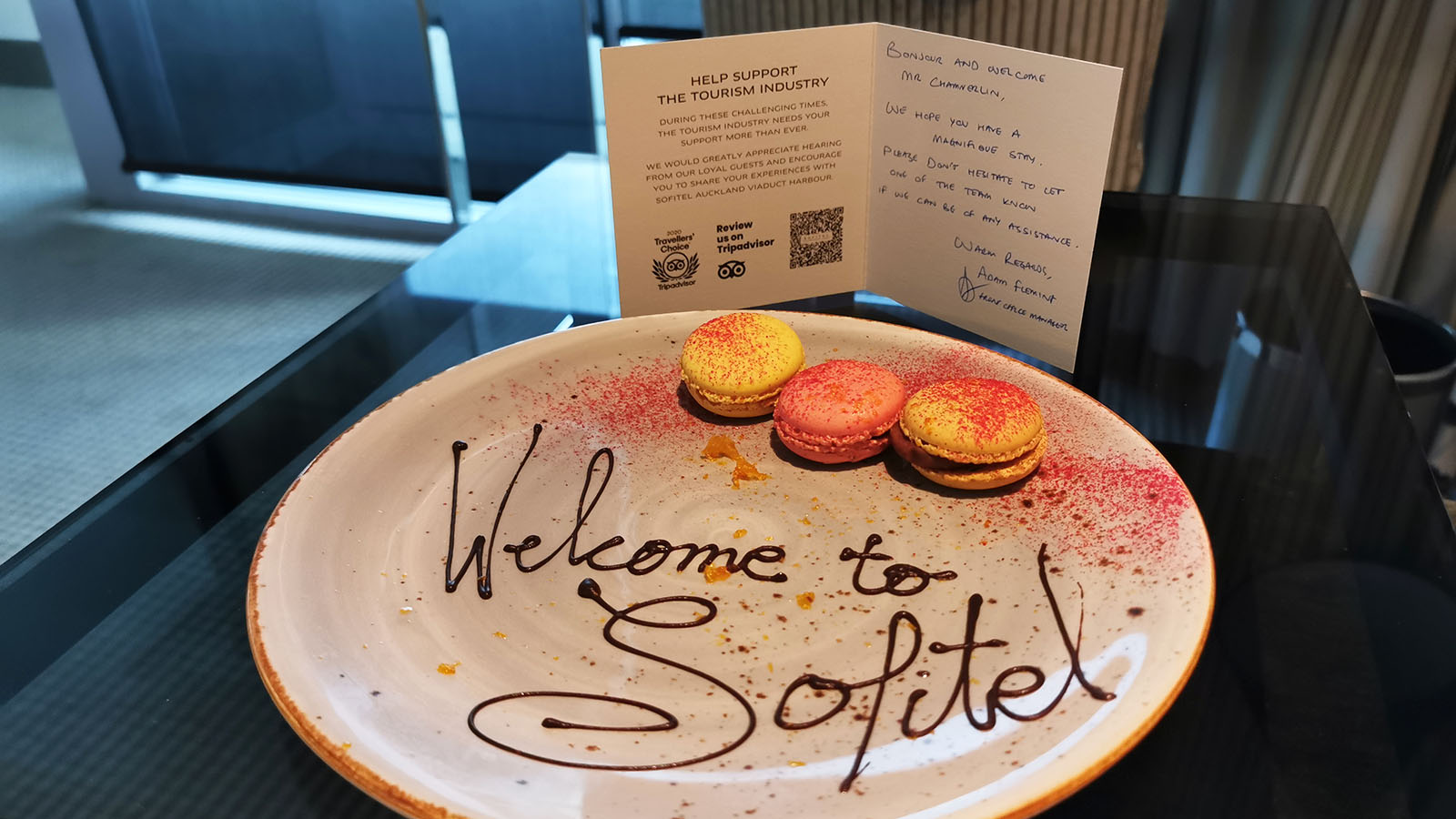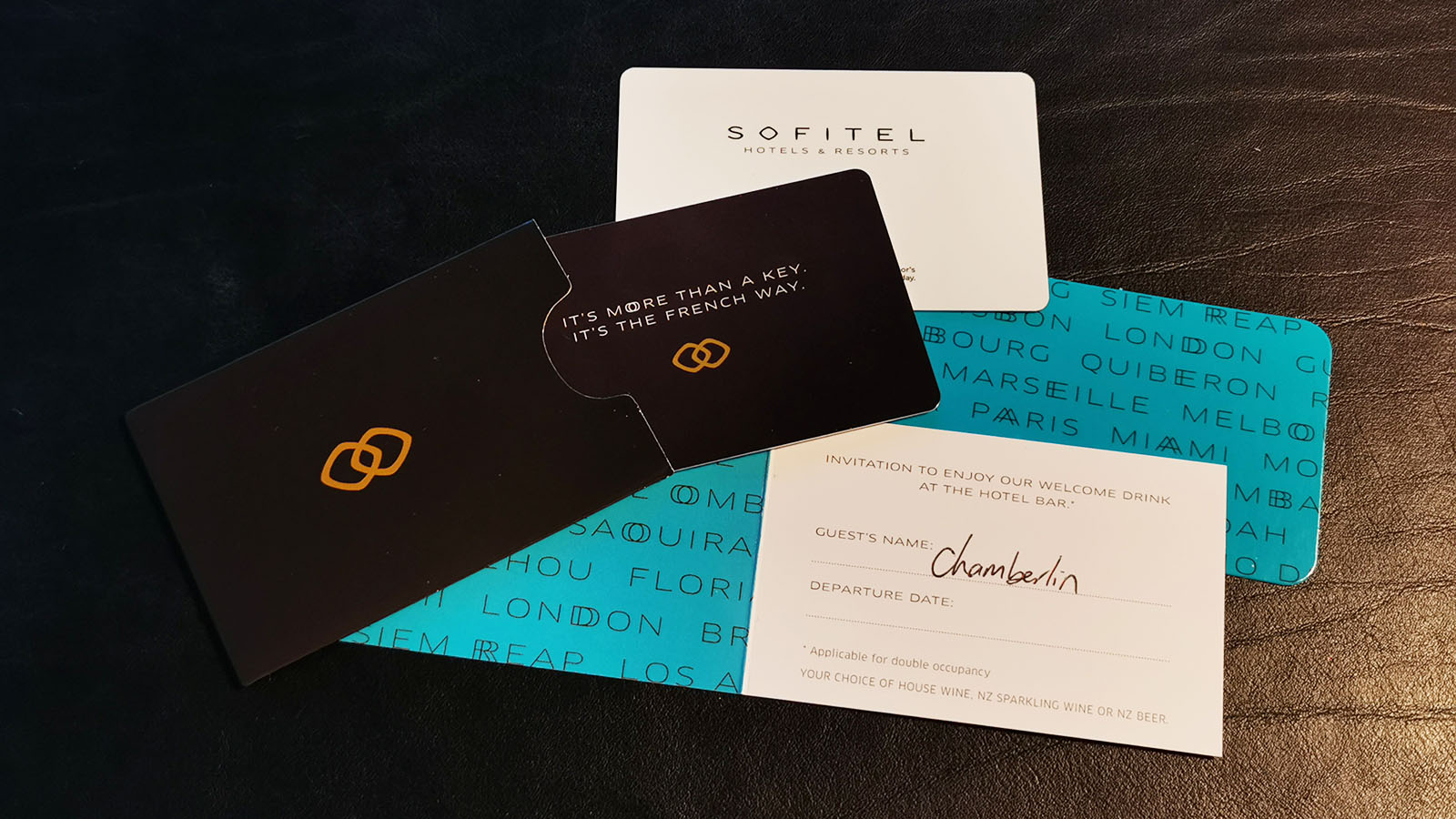 But for this stay, I've booked a promotional 'Stay Platinum' rate. While it's not available at every hotel, it means I get to live the ALL Platinum life for this visit. This includes perks such as access to the hotel's Club Millésime lounge – but more on that later.
I'm up to my room in no time at all, and find a lovely welcome plate of macarons waiting for me. I also have a drink voucher to use at leisure, being a perk provided to members of the ALL Silver tier and above.
Sofitel Auckland Viaduct Harbour's Superior Room
While room upgrades are a benefit of ALL Gold status and above, Sofitel Auckland Viaduct Harbour is booked up this time. So alas, I'm in the room I've paid for – but on a higher floor as requested to reduce noise from the street. After realising a major bus depot is located across the road, I'm definitely glad to have made that request.
Still, the room looks towards the west for a colourful sunset, with a Juliet-style balcony for a spot of fresh air. Being on a business trip, I'm happy to see that there's a desk and it faces that view – which is oddly not often the case in hotels. There's also a comfortable sofa, pod coffee machine with milk steamer, and an HD TV.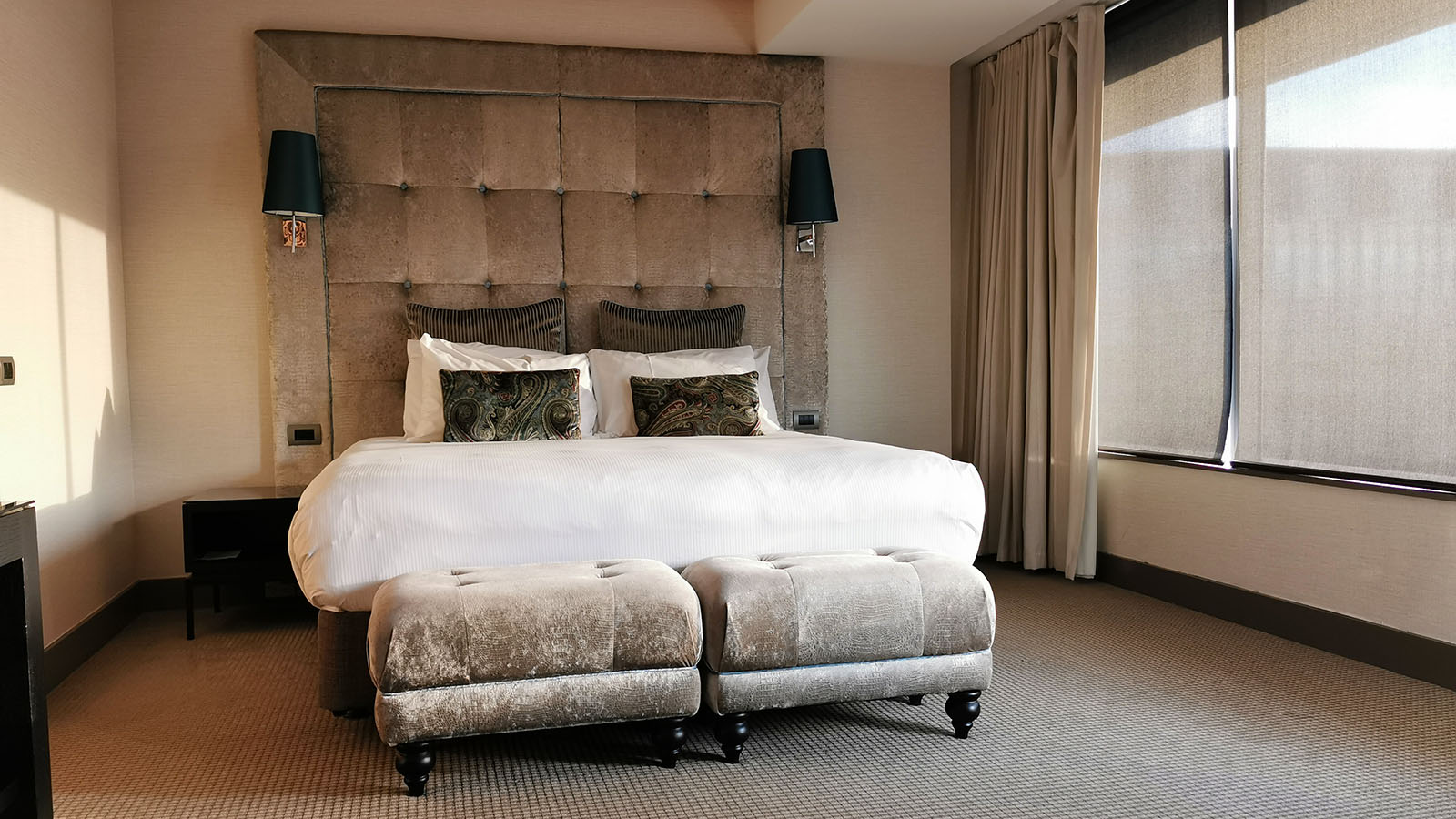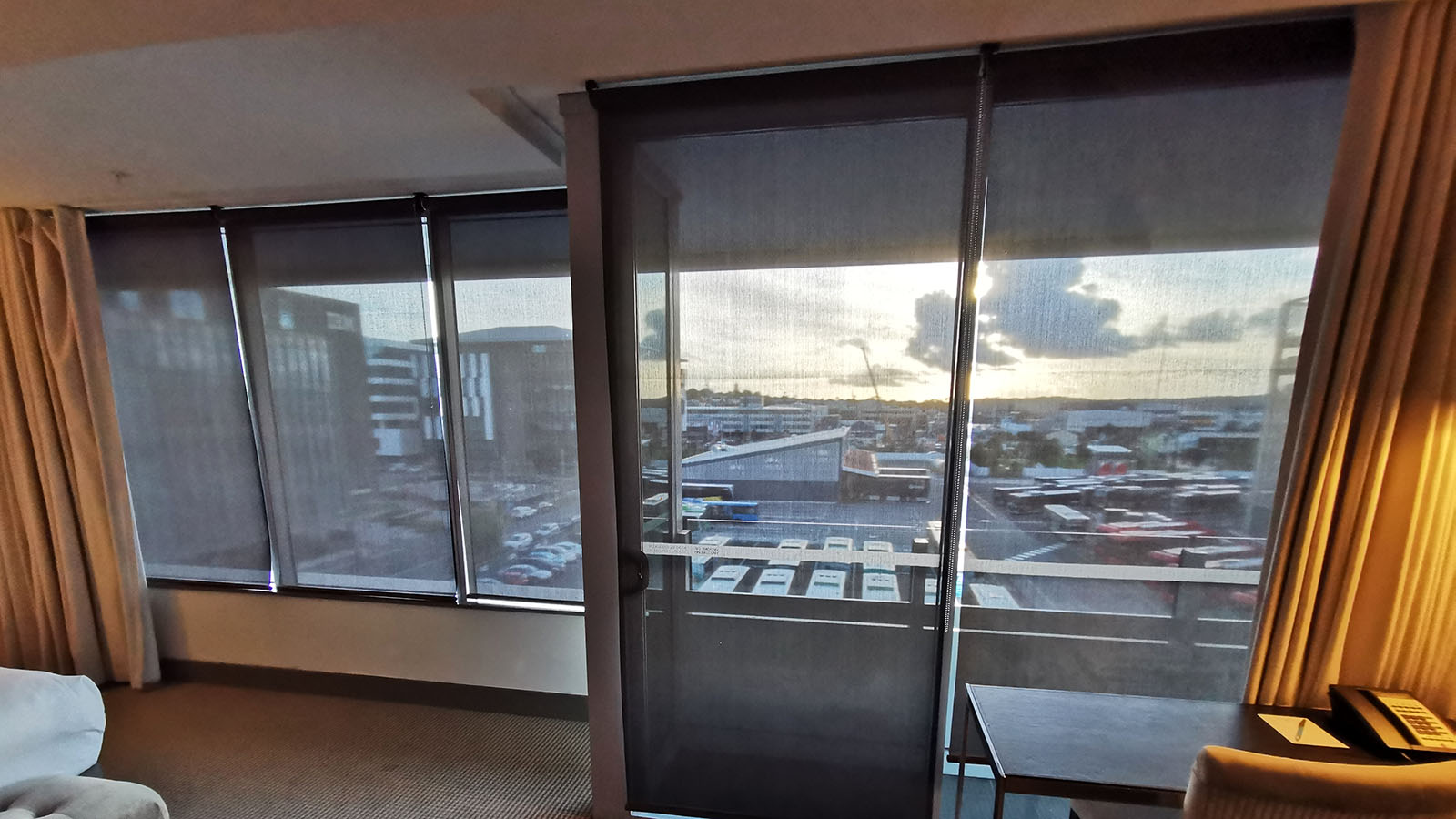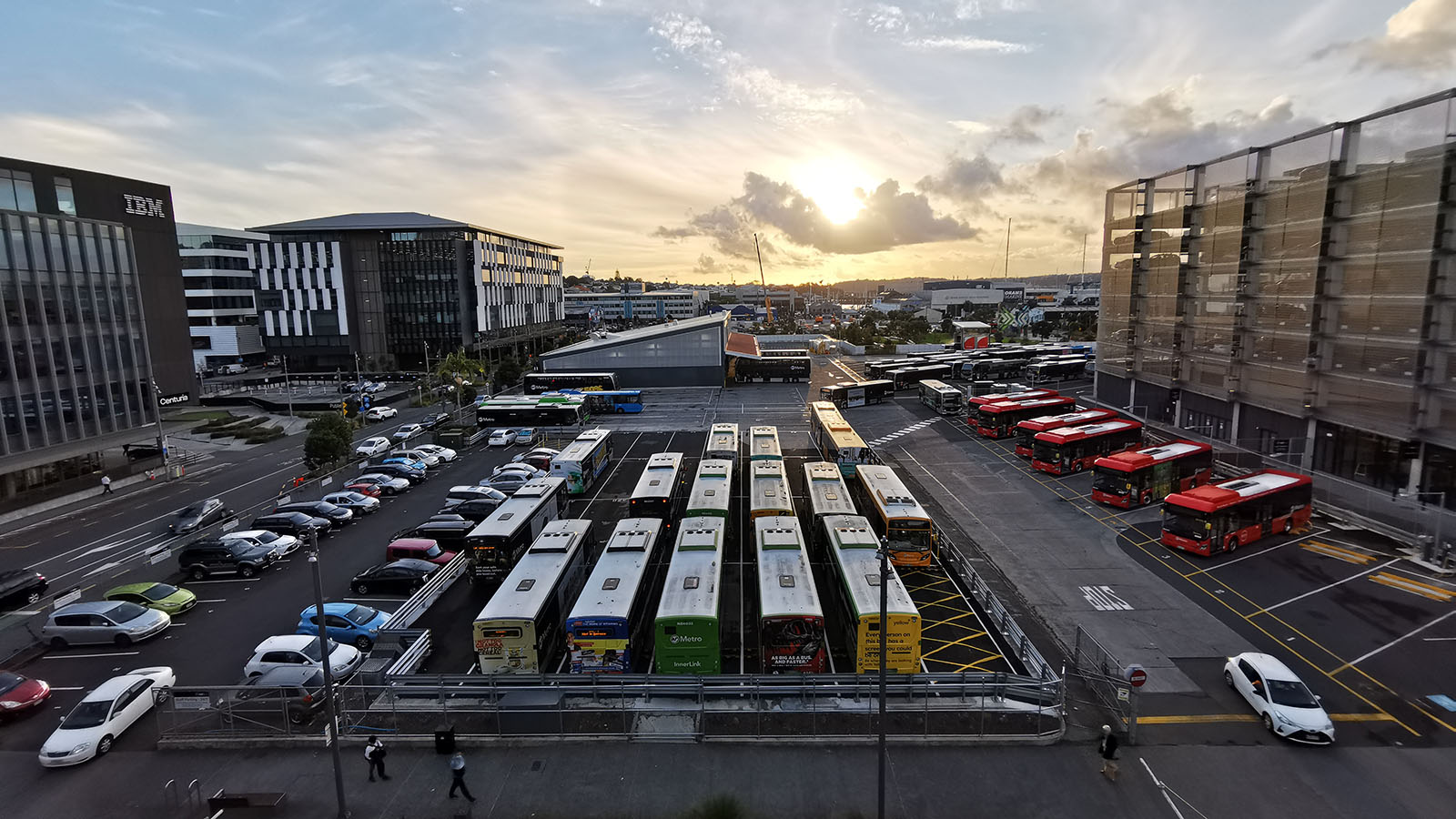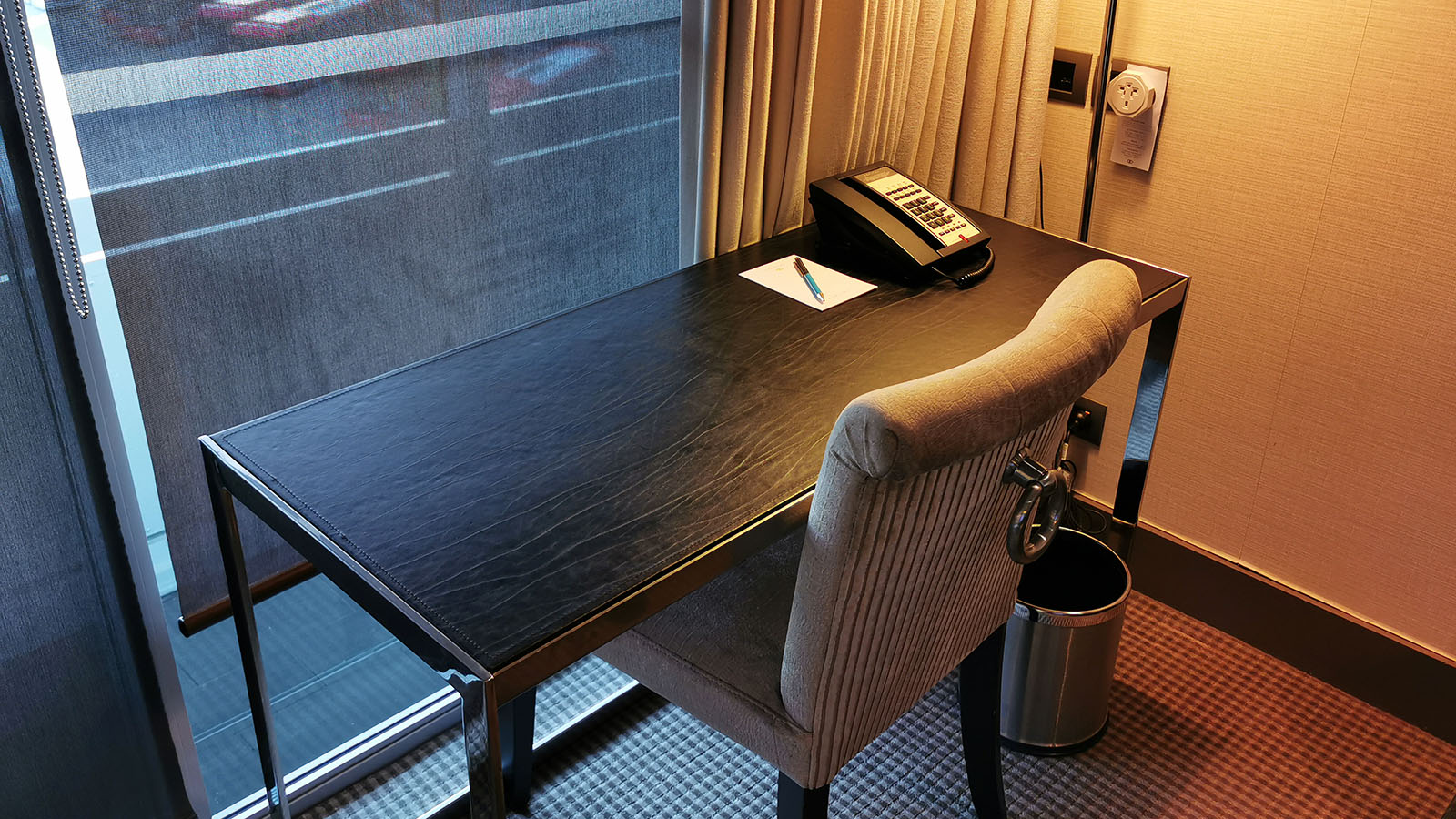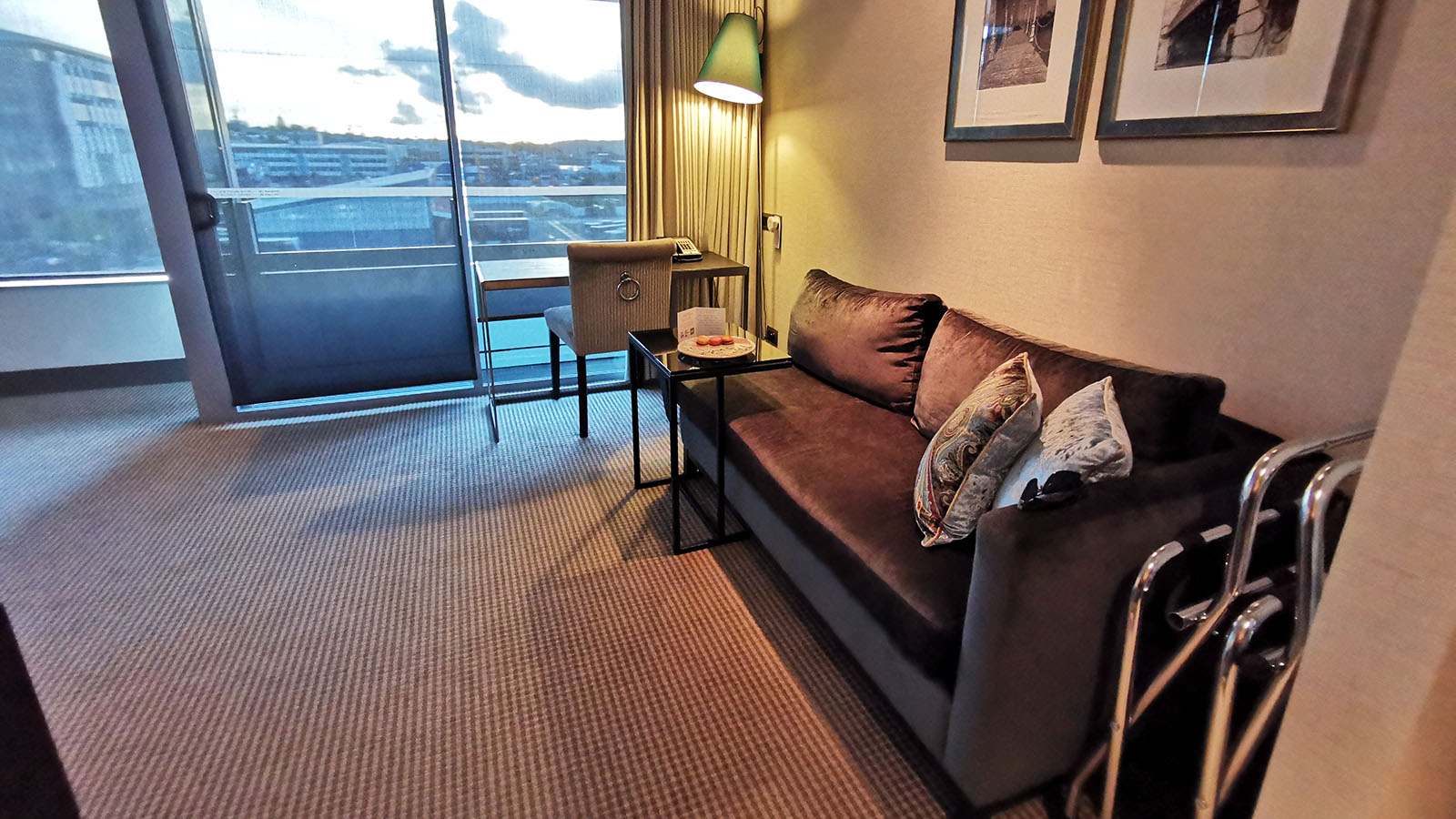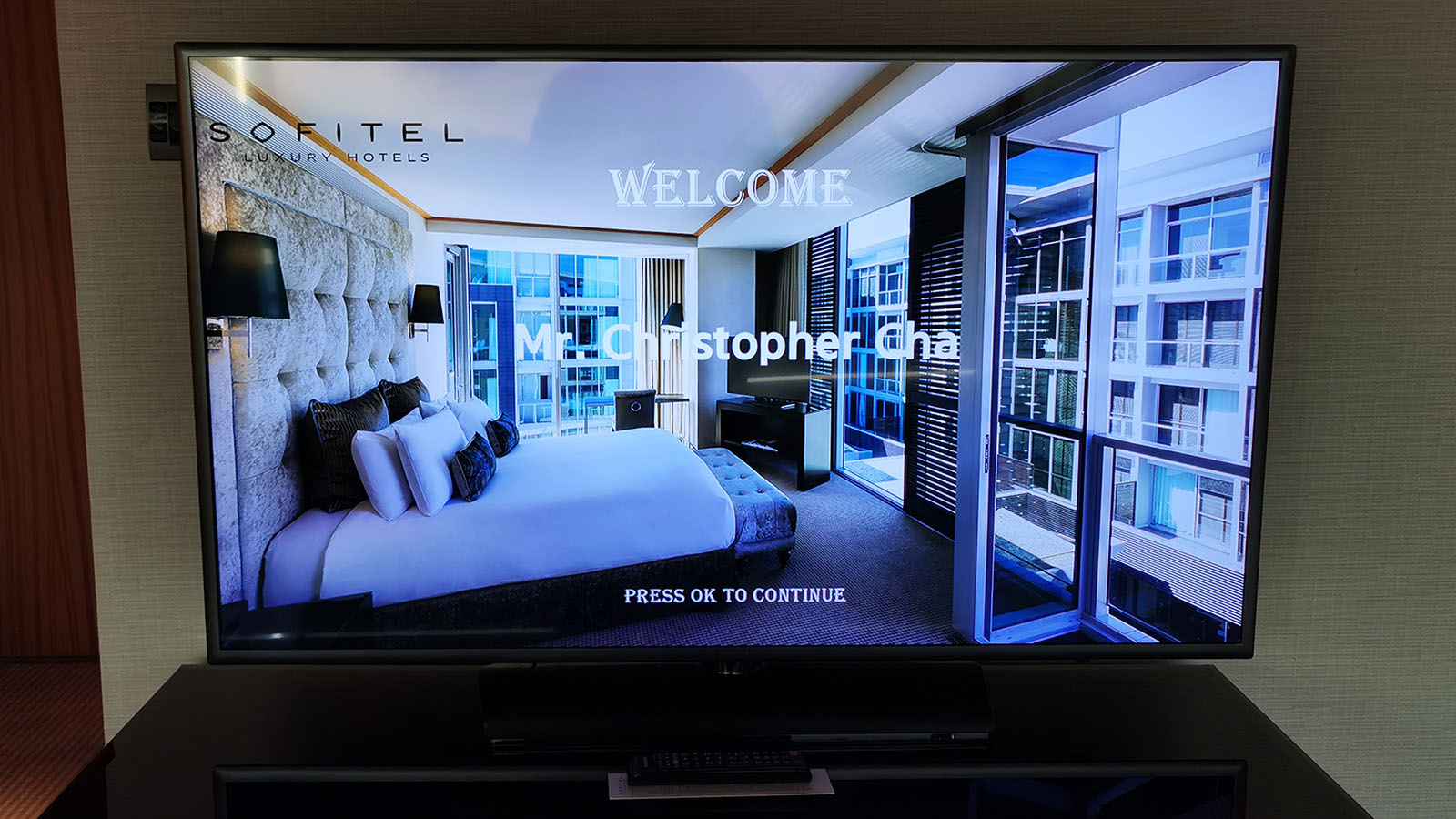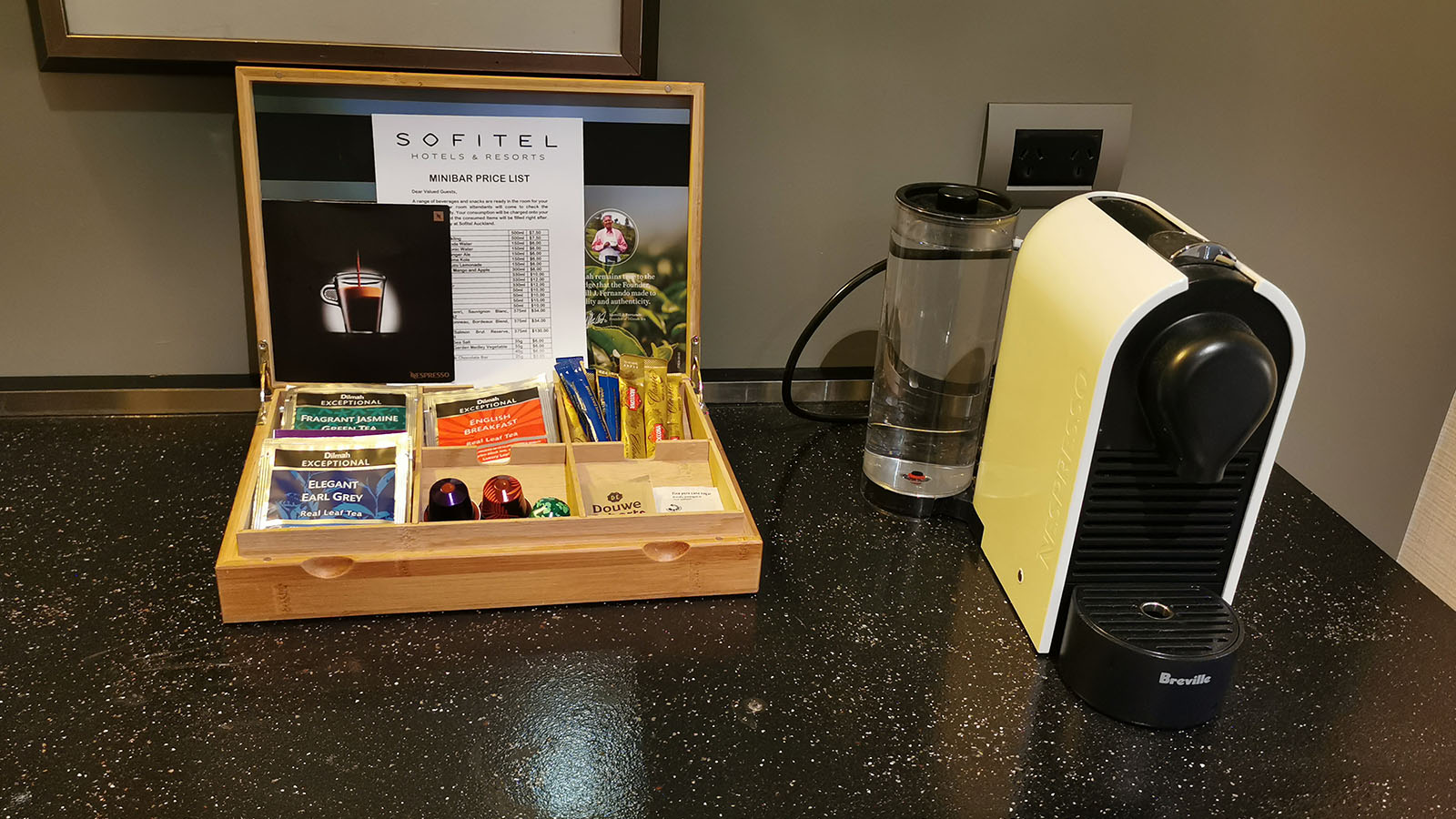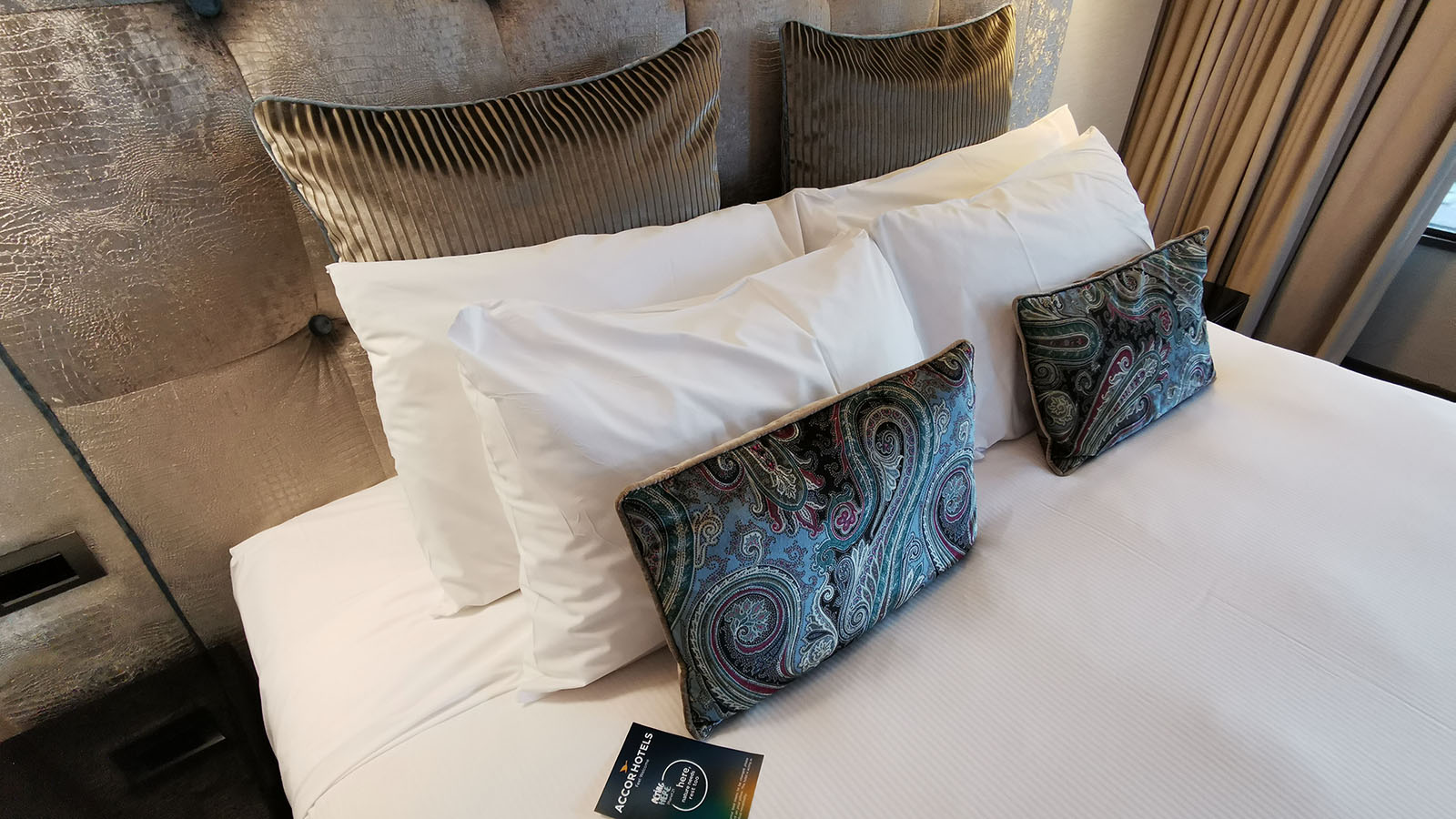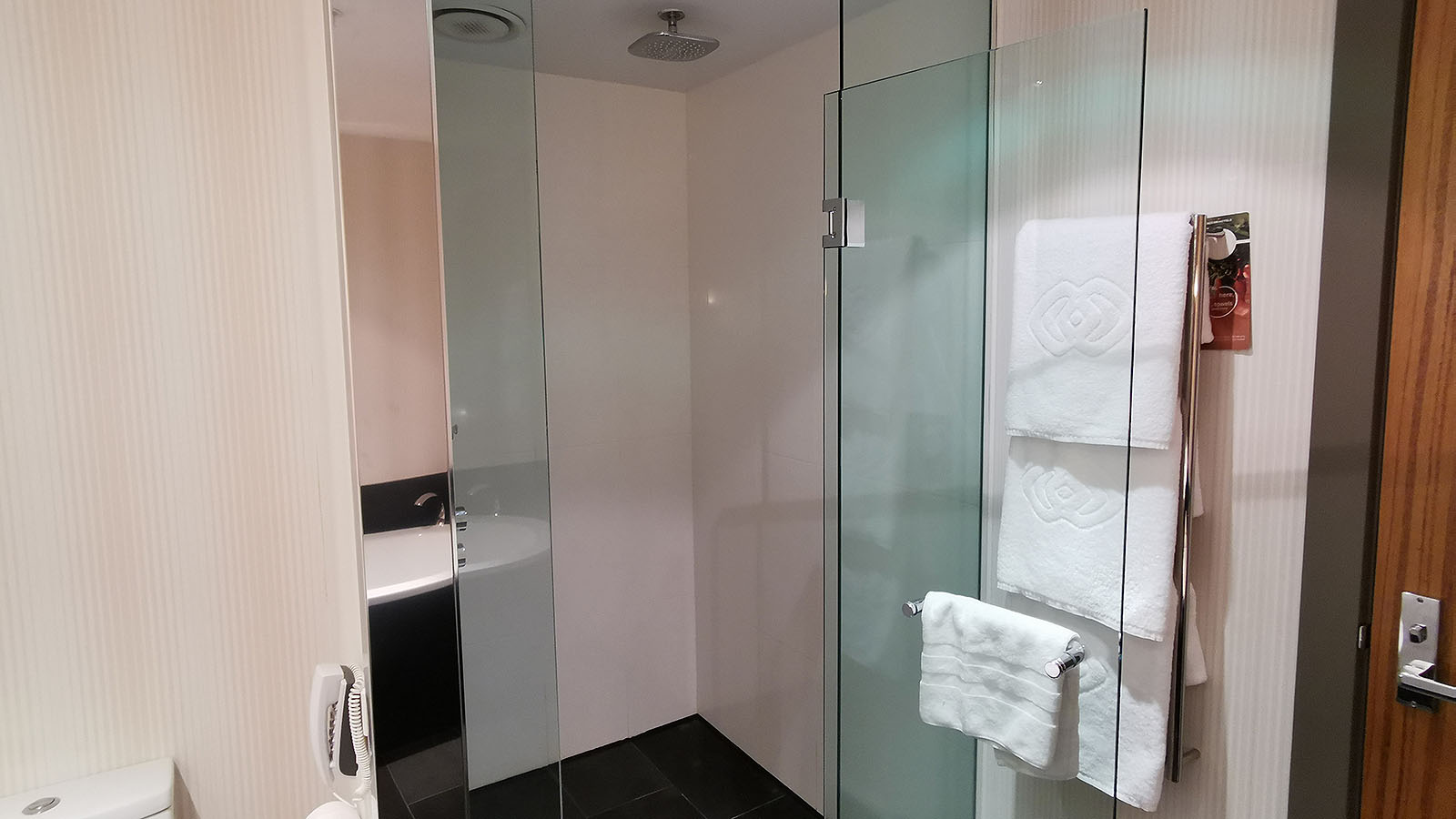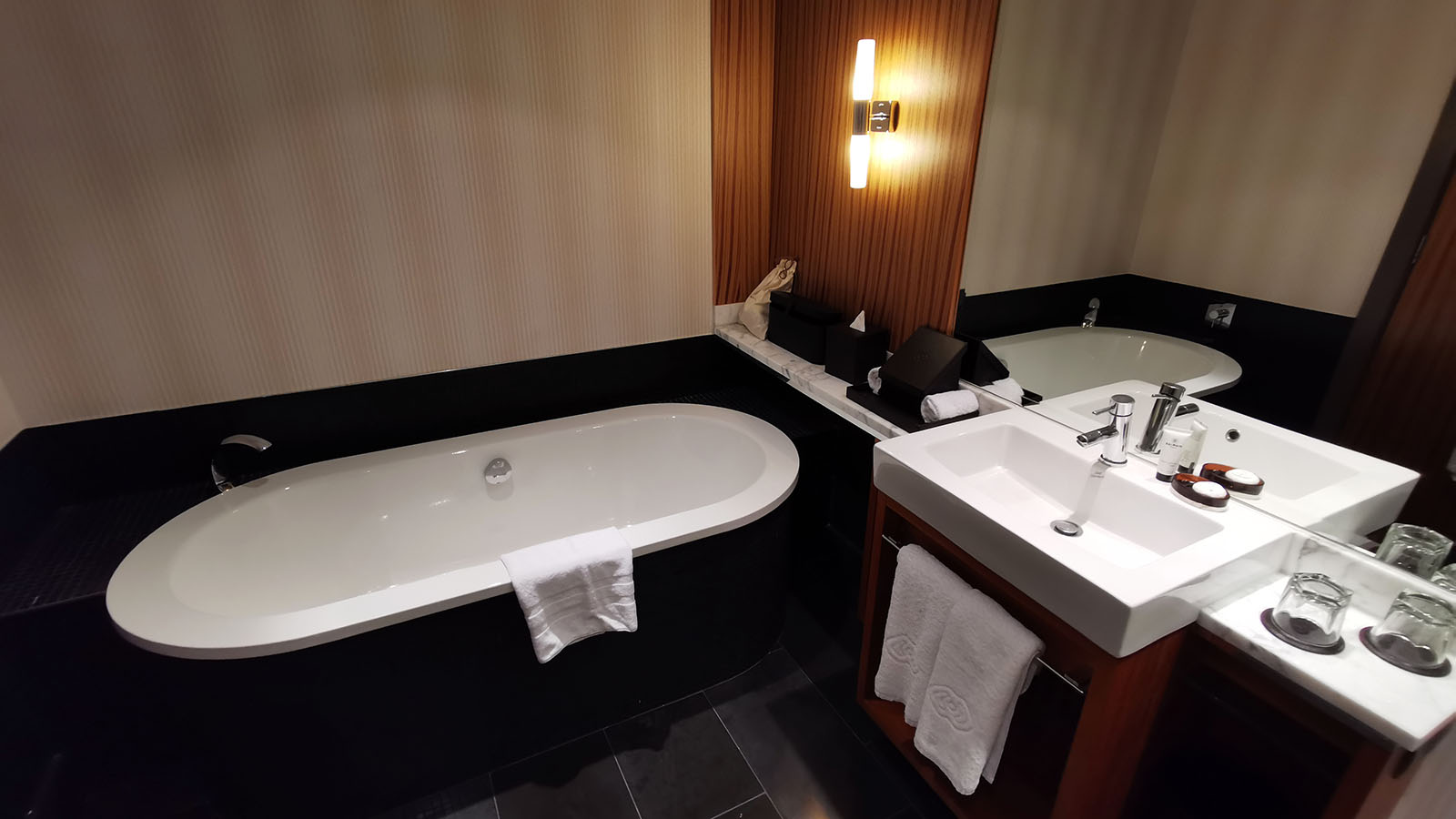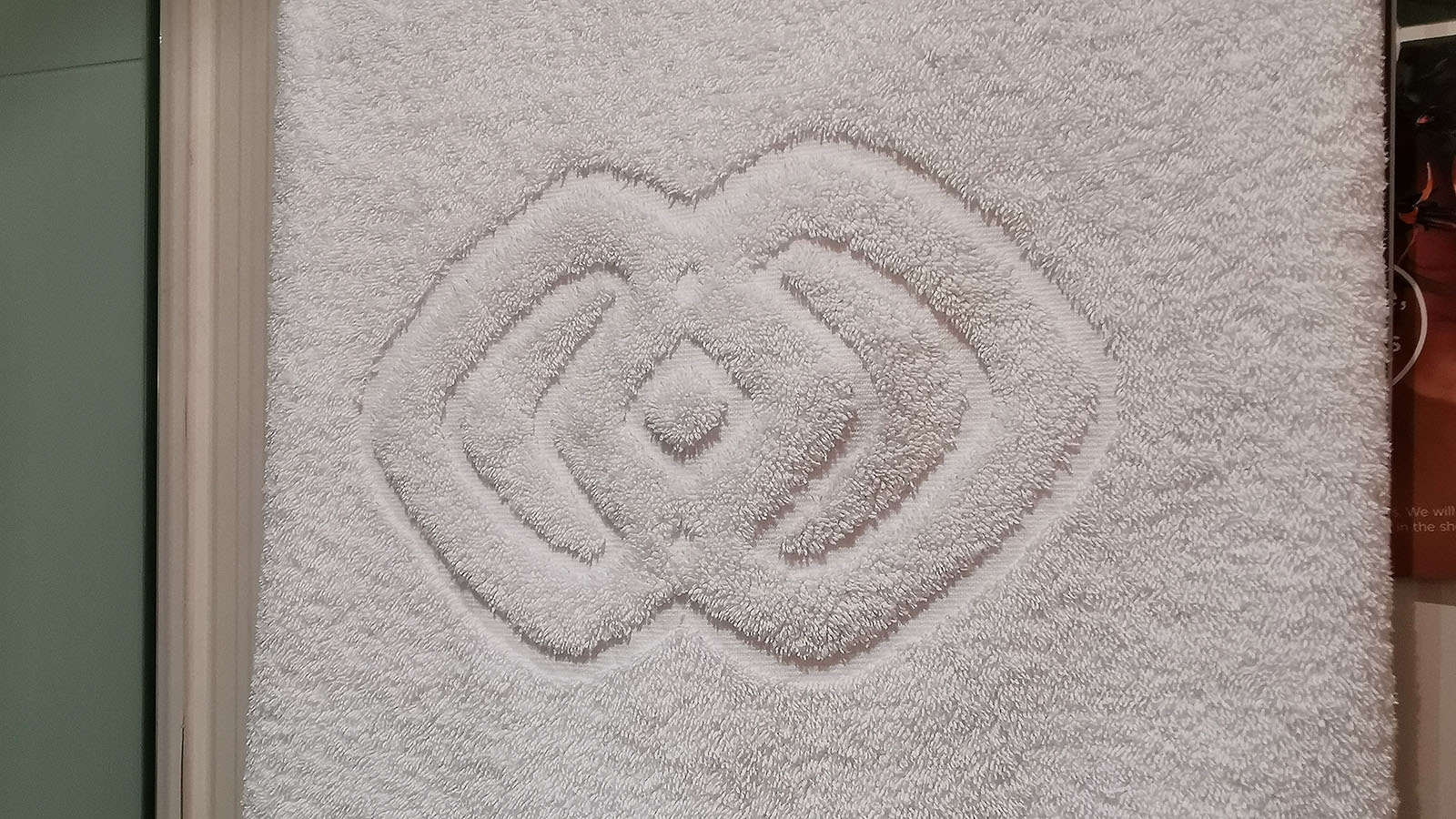 There's a personalised welcome on the screen as I arrive, although it loses its meaning when my surname gets cut after just three letters. I'm more impressed that it comes loaded with Chromecast support as well as free in-house movies. Had I not been so sleepy, it'd have been great to enjoy No Time to Die from among the titles.
The bed is enviously comfortable. So much so that I doze off while watching something on Chromecast and awake the next morning. At least I'd already set an alarm!
Through to the bathroom, it's always nice to find a bath plus a separate walk-in shower. Those with long hair will also appreciate the high-end Dyson hairdryer, complete with a whole suite of attachments.
Club Millésime lounge
Sofitel Auckland Viaduct Harbour is home to a Club Millésime lounge. Normally, it's a perk reserved for those booked in Club rooms, with ALL Platinum, Diamond and 'Limitless'-tier members granted entry as well. Having booked the 'Stay Platinum' room rate, I'm afforded entry in the same way as a Platinum-grade cardholder.
Located down on the ground floor, the cosy space offers a lounge room, dining area and a central working space. While breakfast is currently served at the hotel restaurant, the lounge opens for afternoon tea each day as well as evening canapés.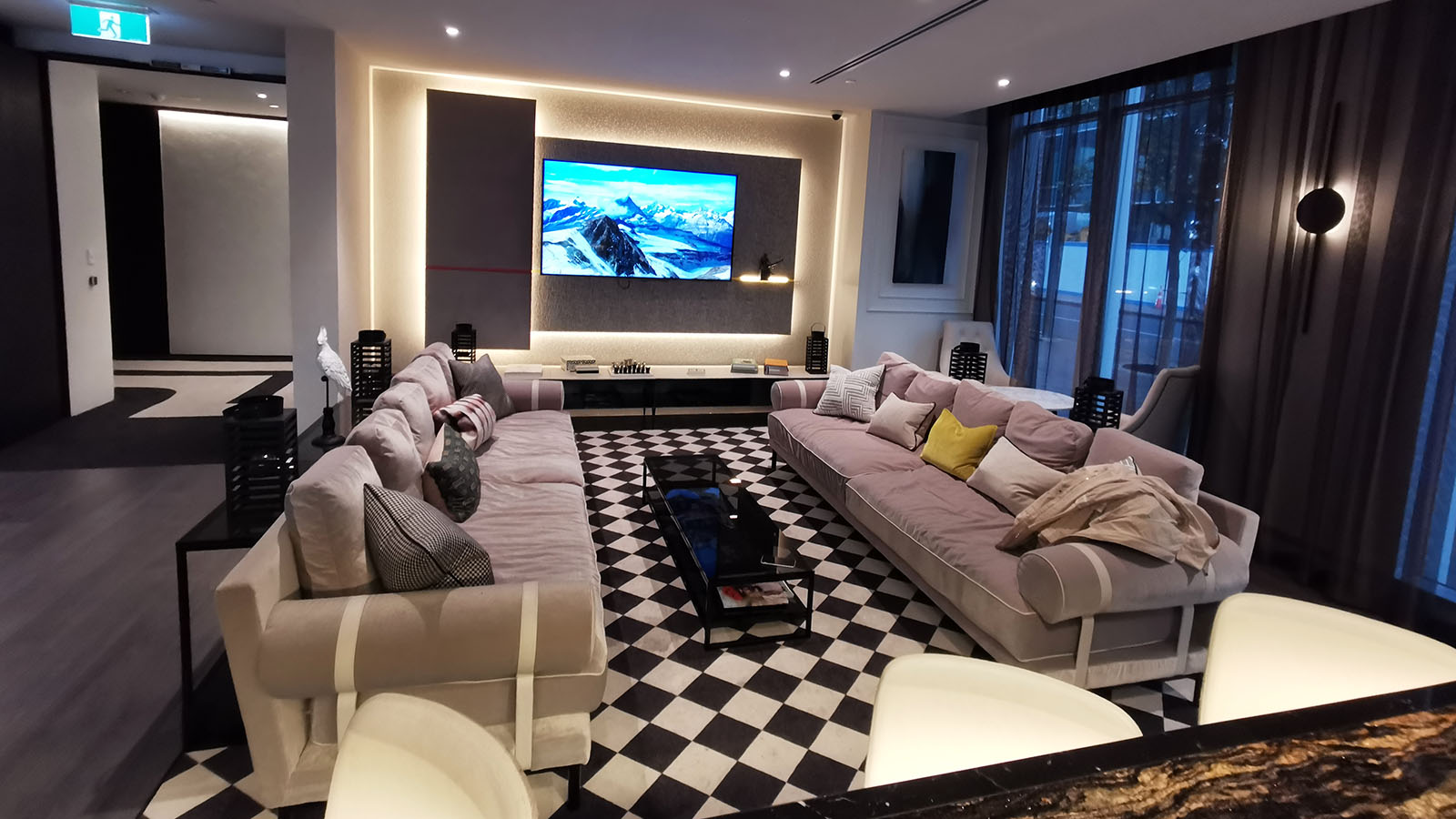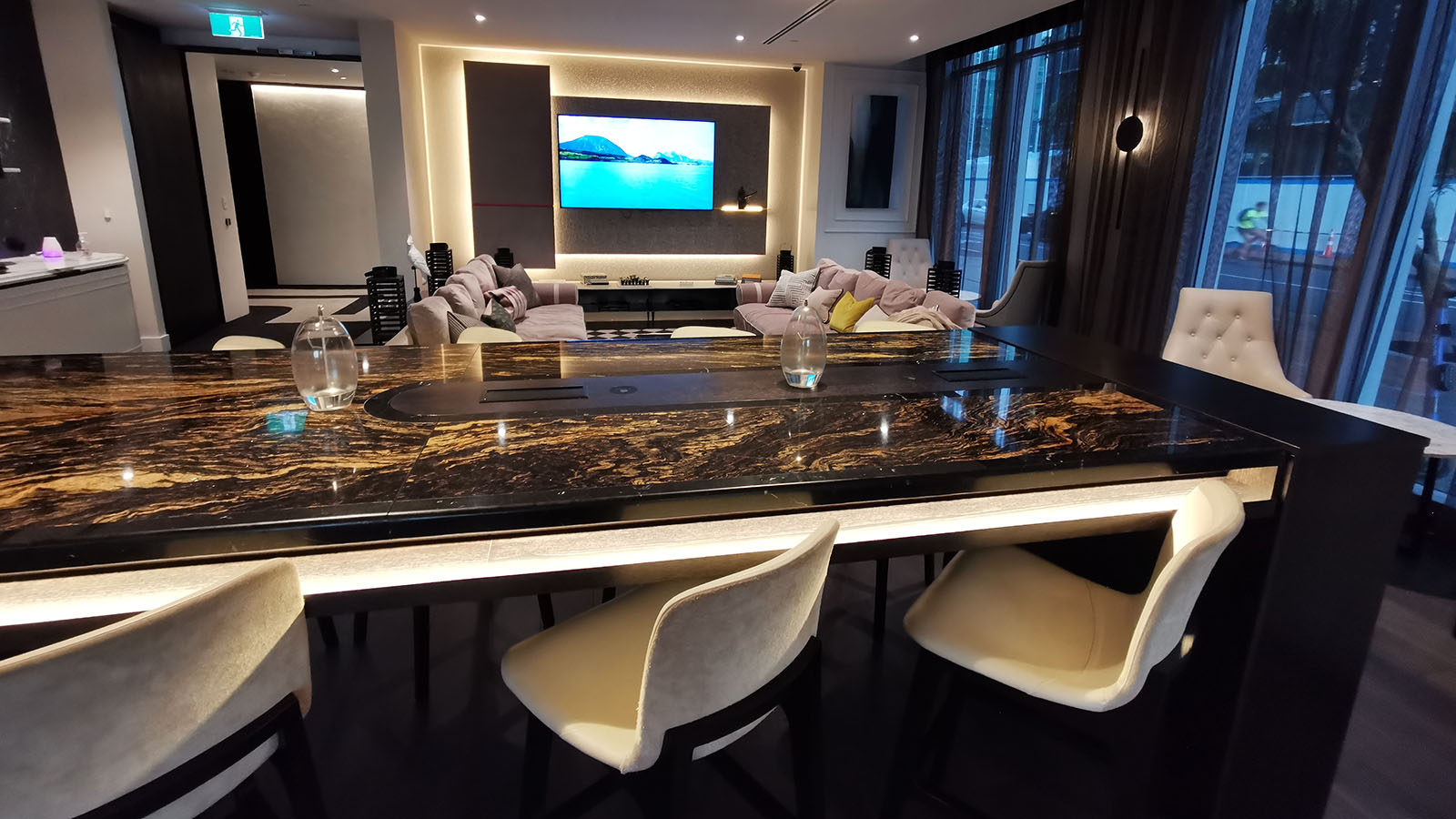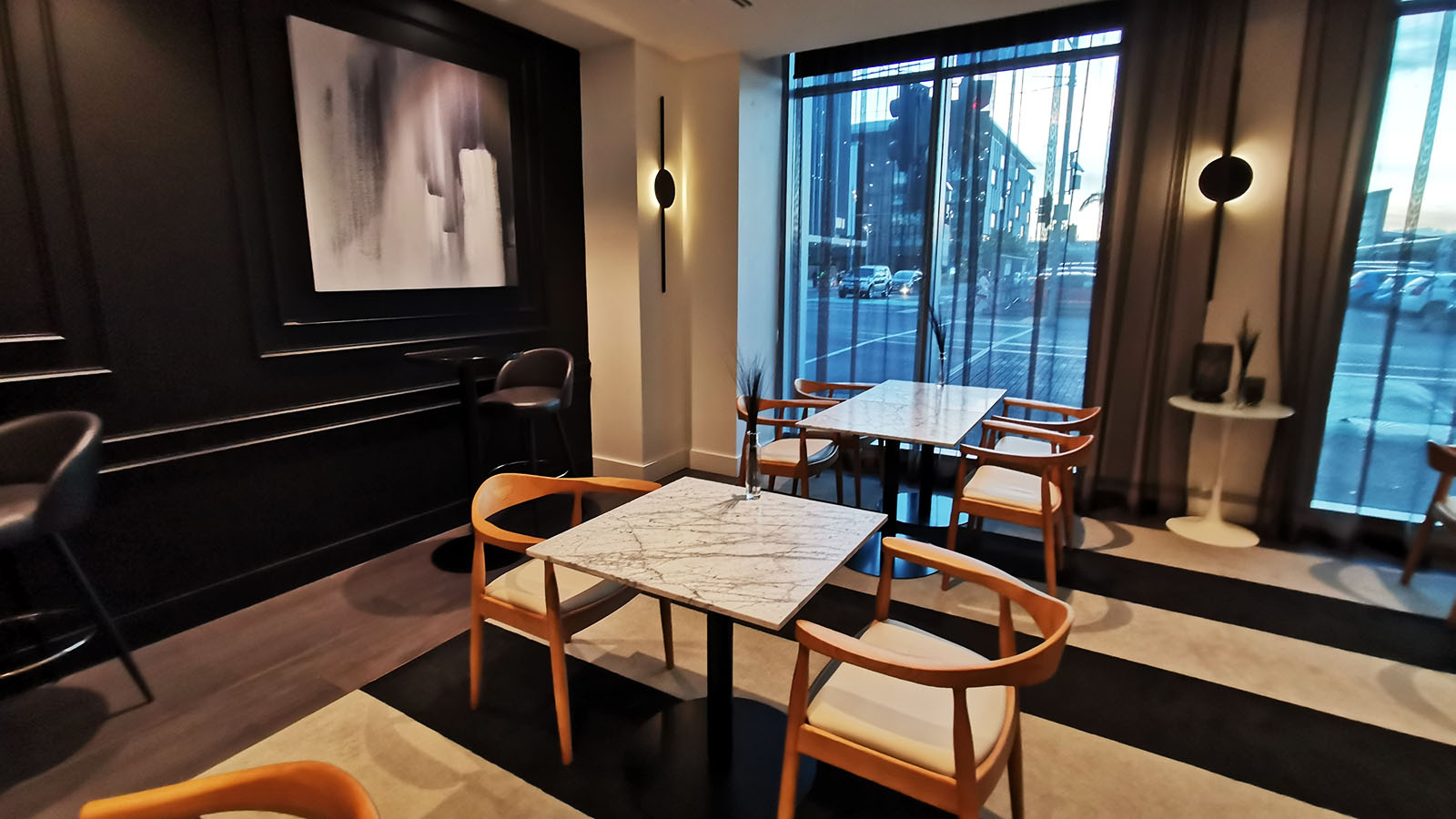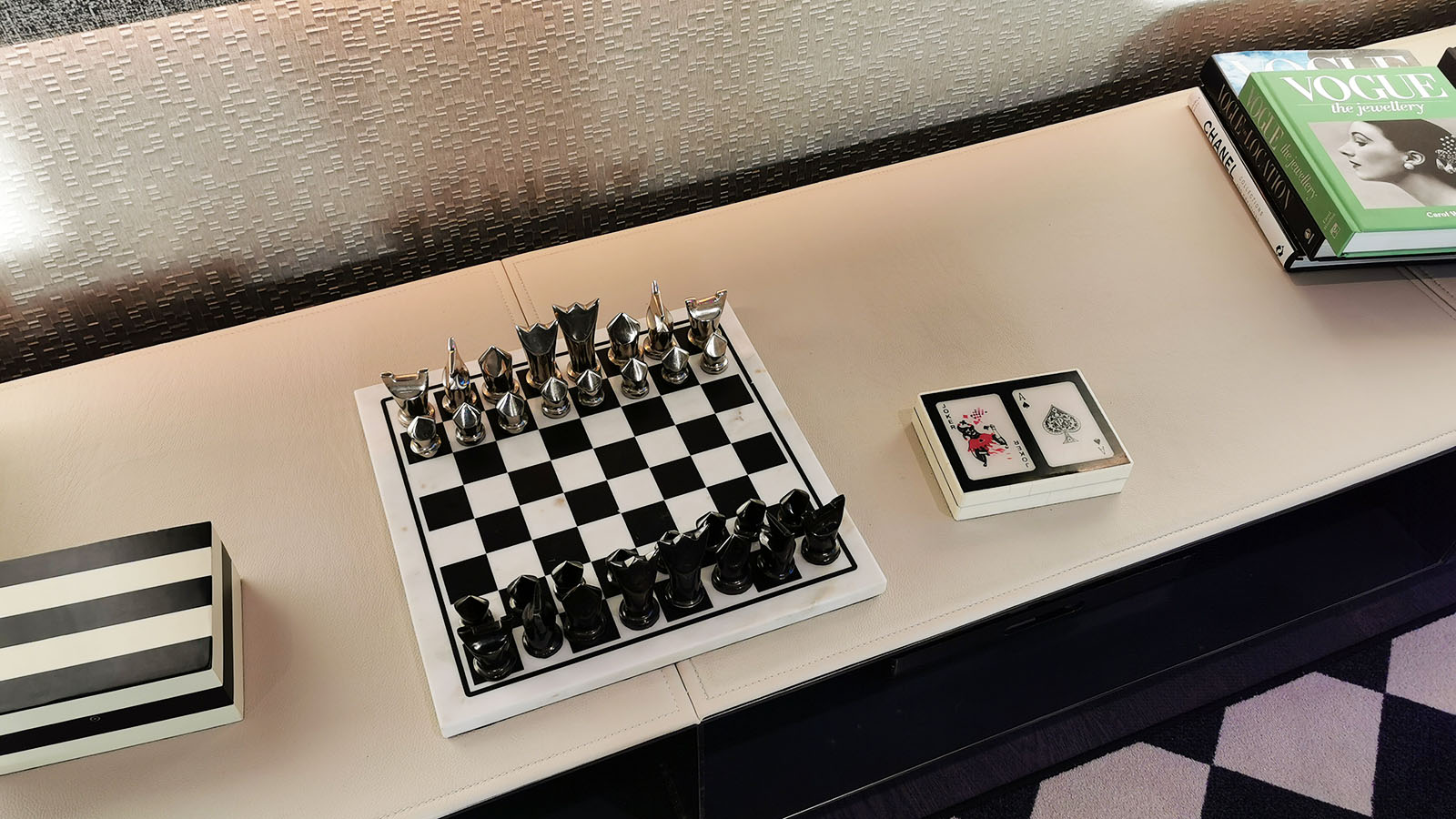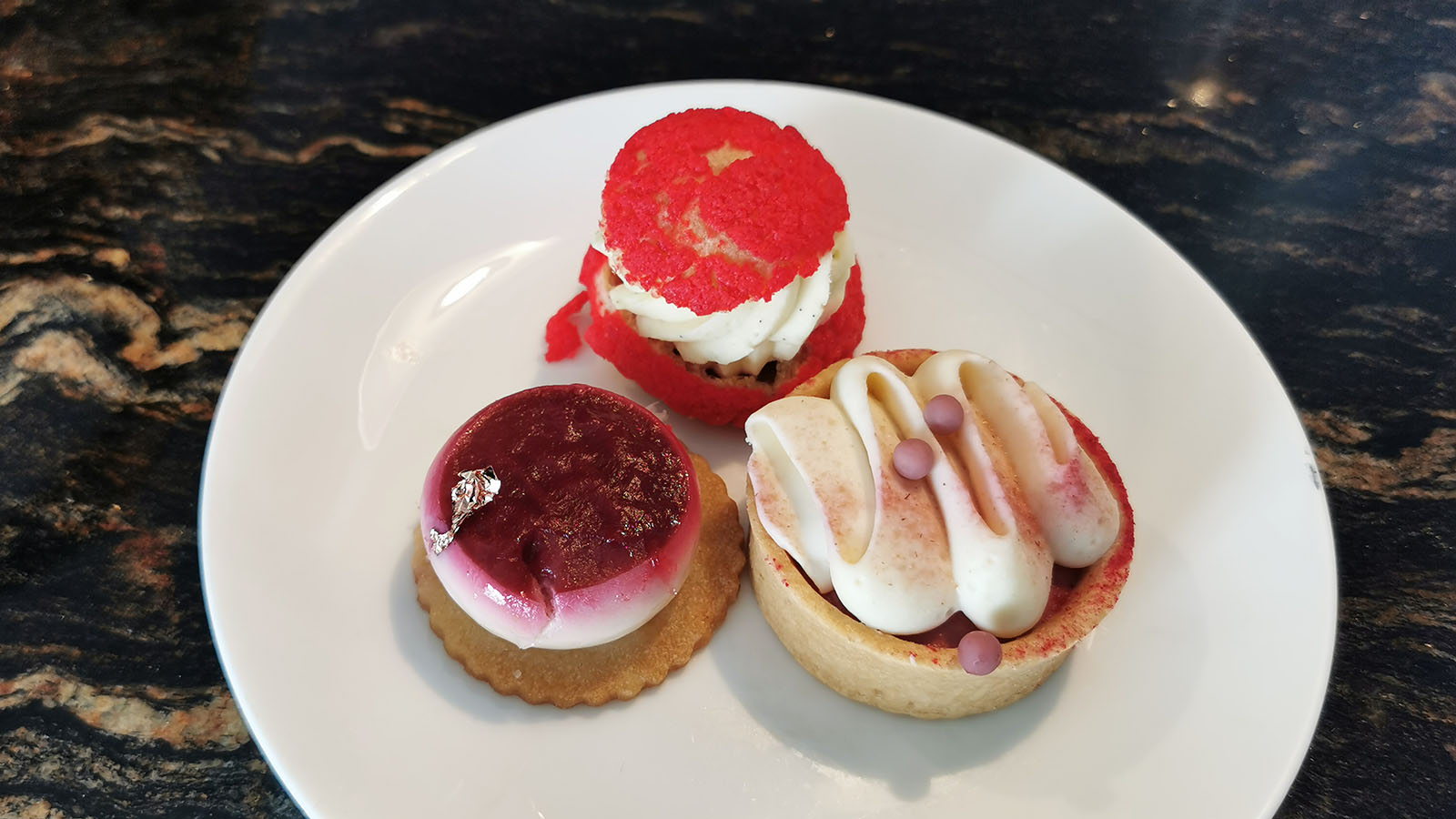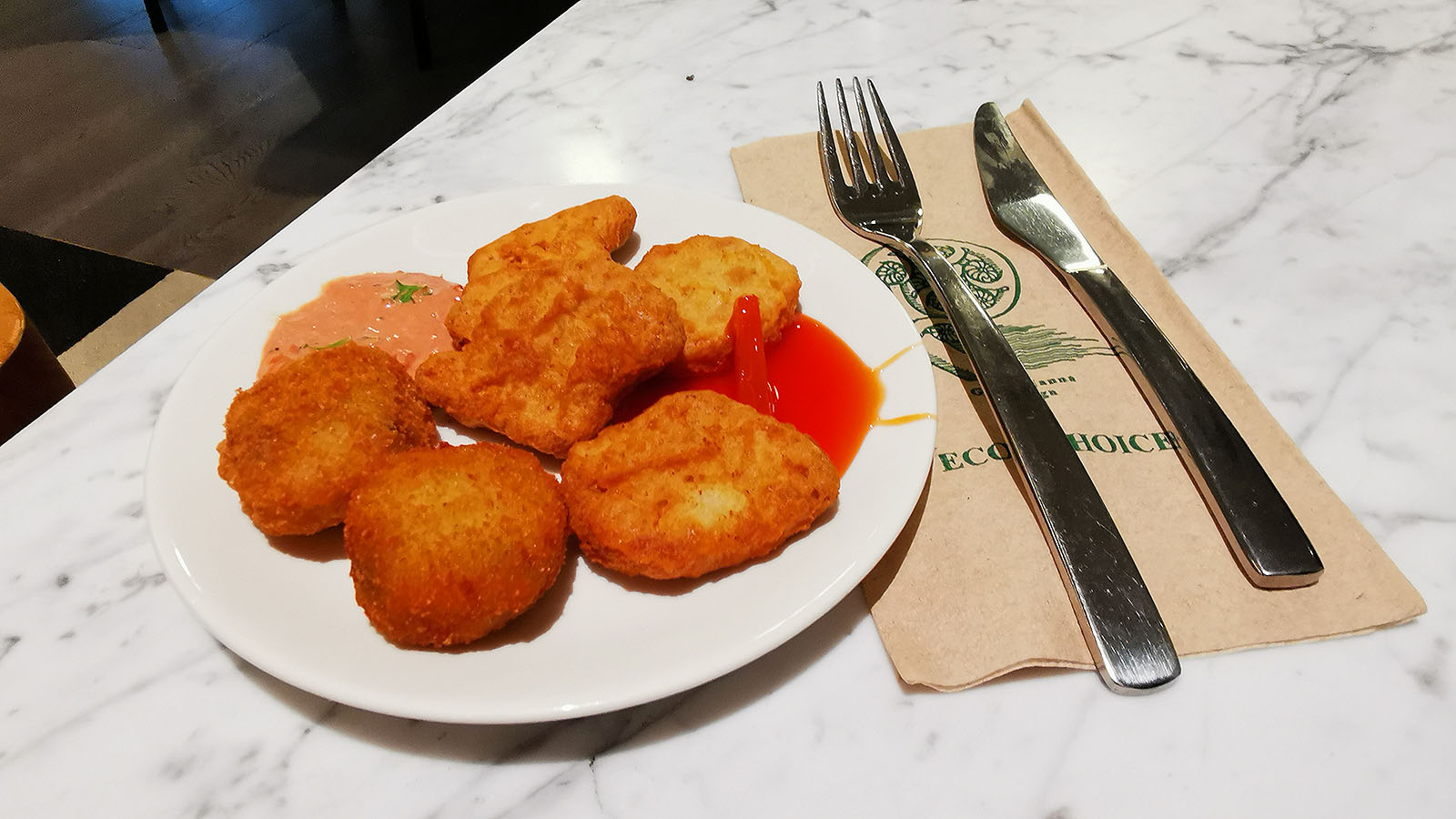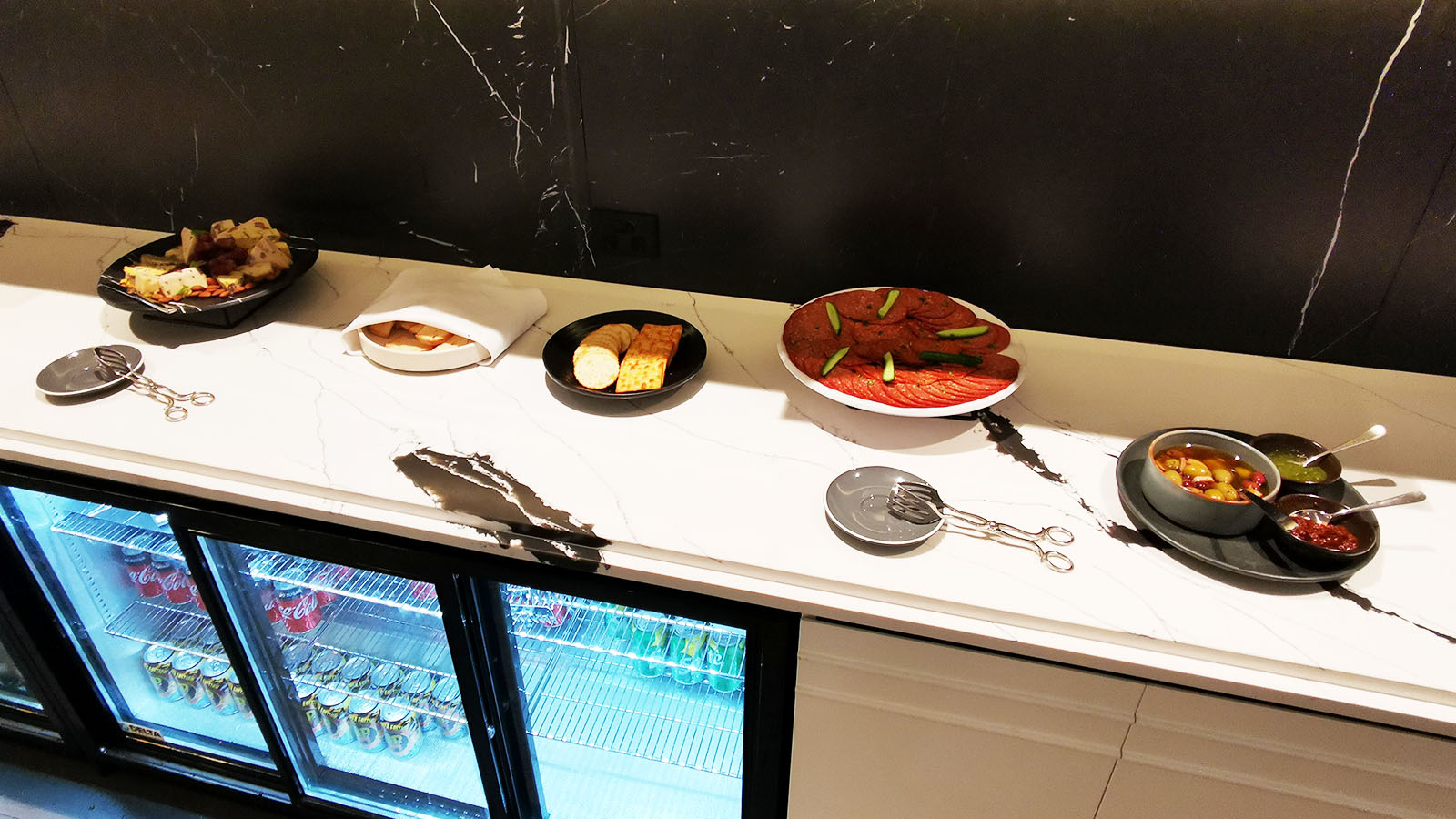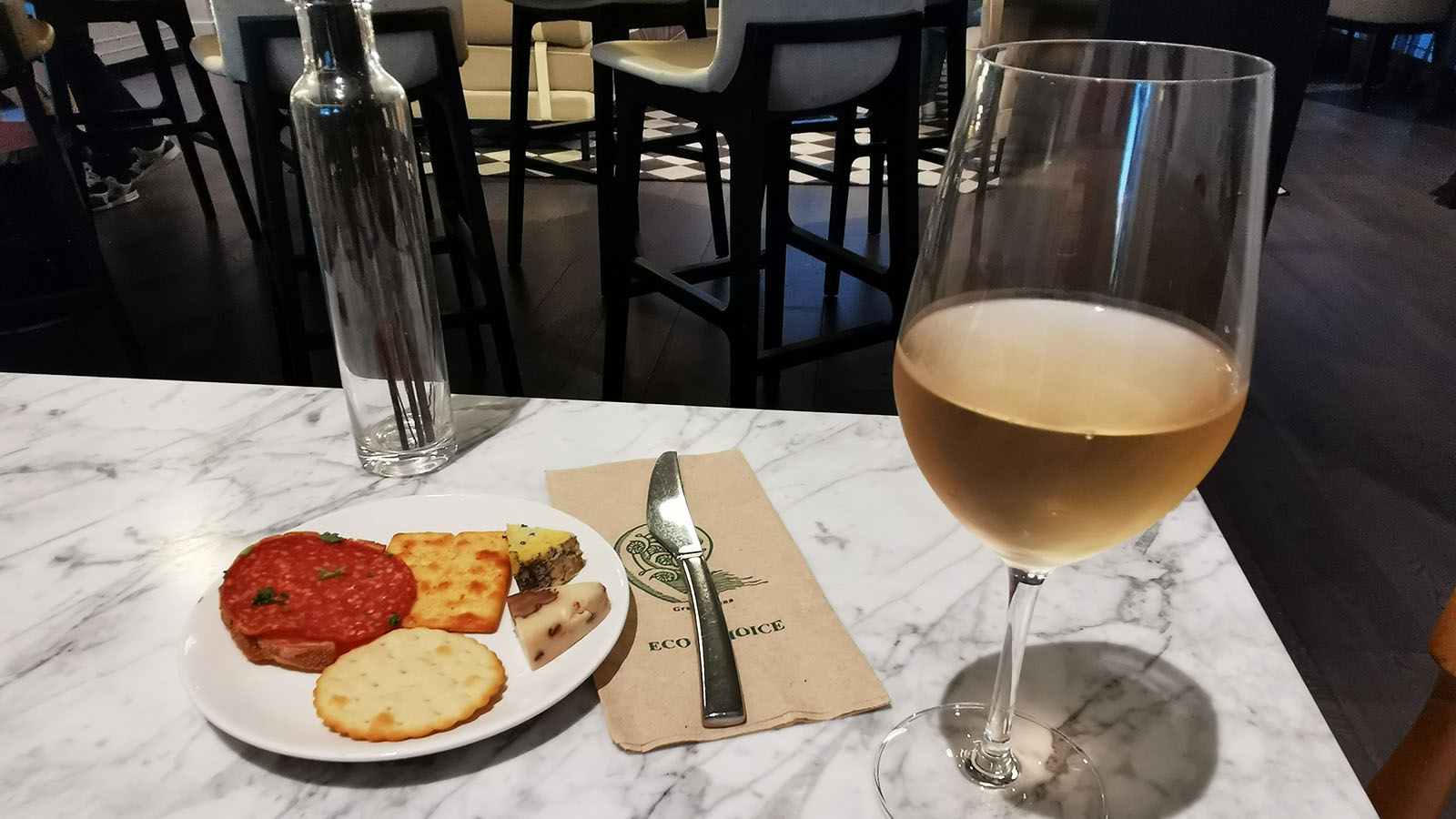 Afternoon tea is more like a late lunch, with hearty sandwiches hitting the spot. Sweet treats are there to follow, and would look right at home on a high tea stand.
Fast-forward to the evening canapés, and they're okay without being a standout. At a hotel like Sofitel though – where they go out of their way to 'live the French way' and say 'bonjour' – I wasn't quite expecting chicken nuggets. You can get those at the drive-thru. But at least the cheese and crackers are tasty.
Dining at Sofitel Auckland Viaduct Harbour
Giving the Sofitel Auckland Viaduct Harbour a chance to redeem itself on the chicken nuggets, I progress to dinner at La Marée. The on-site restaurant describes its focus as 'Paris meets Auckland', with French technique bringing out the best in New Zealand's seafood.
To start, it's impossible to pass up the Laurent-Perrier Champagne while basking in a view of Auckland's Sky Tower. (Which, as it happens, I'd be jumping off the next day – and yes, there's video).
Here in La Marée, I begin with the bluff octopus leg. Served with a red wine glaze, olive tapenade and NZ tomatoes, it has a beautiful char. Ōra King salmon for the next course comes perfectly cooked with a beautiful crispy and salty skin. Finishing up with the 'manuka, chocolate and earl grey' dish is bliss on a plate.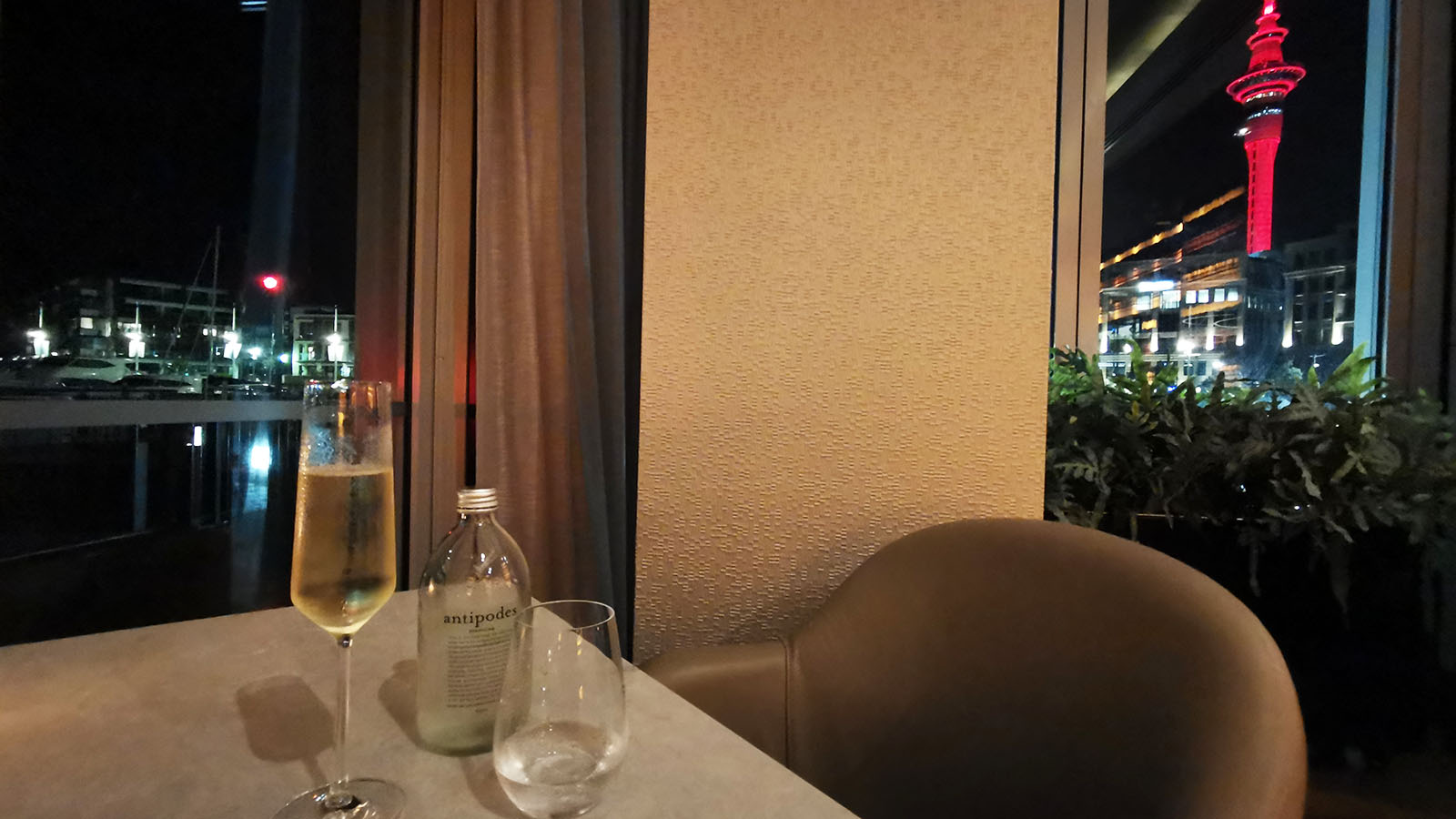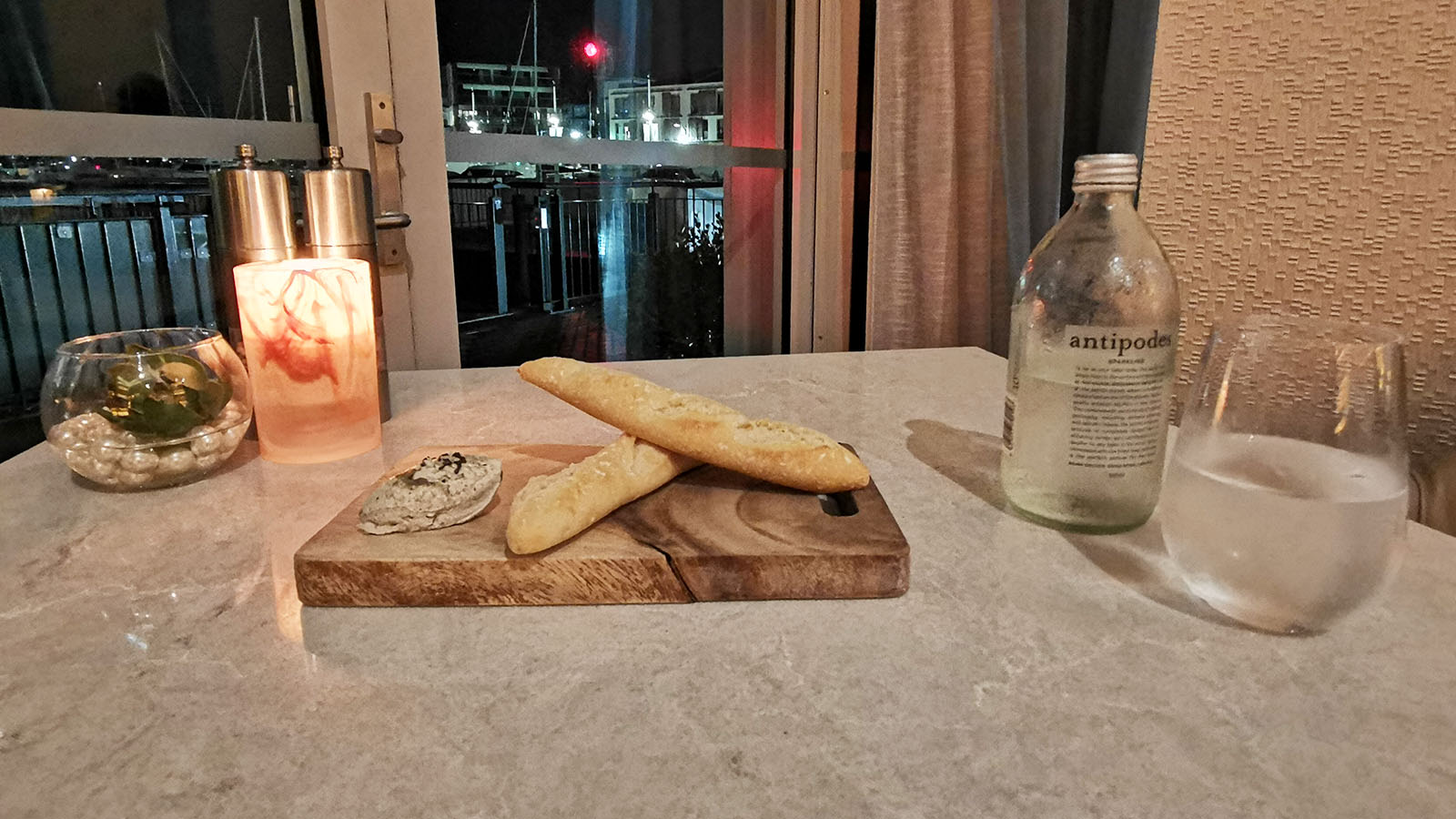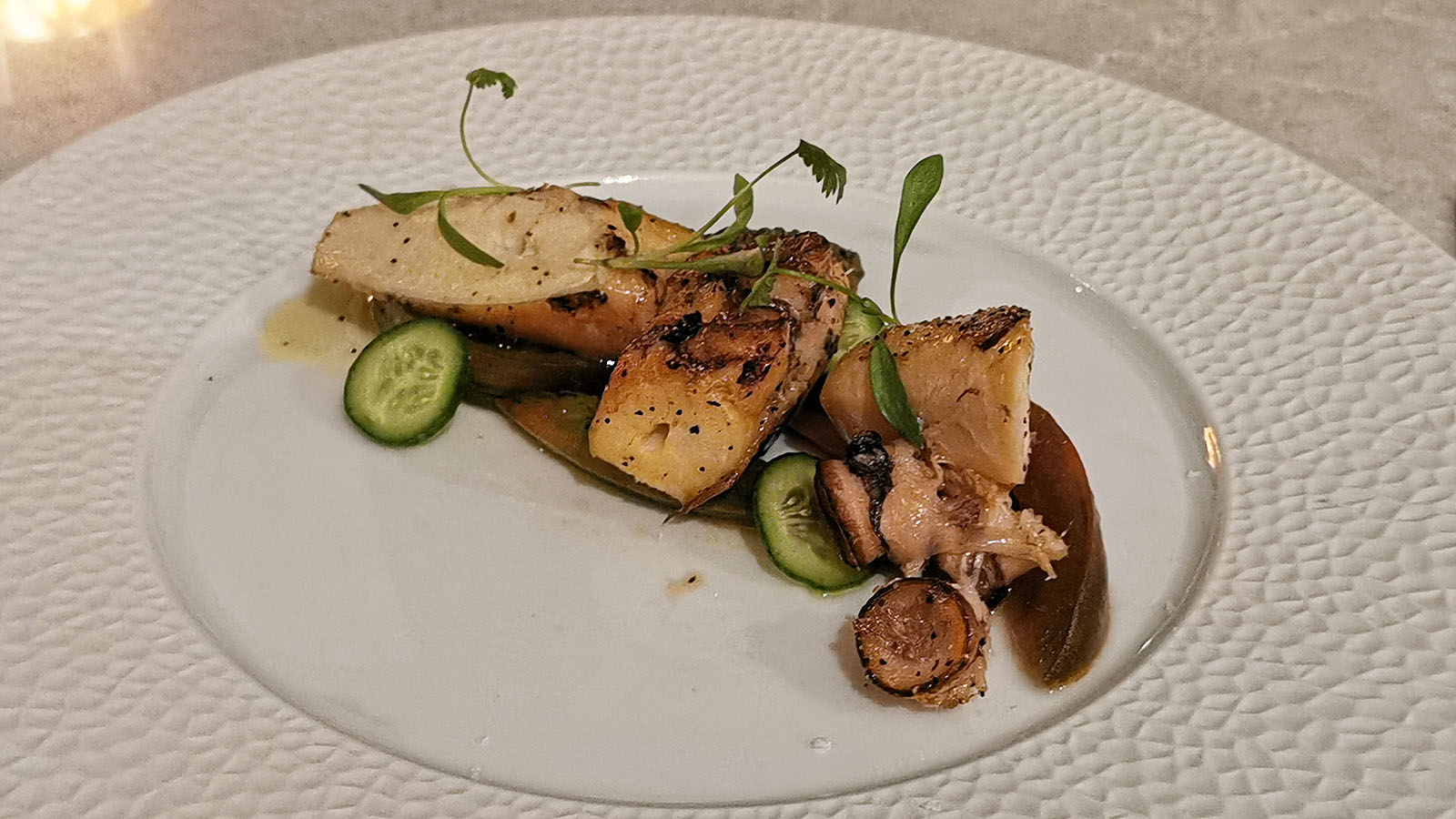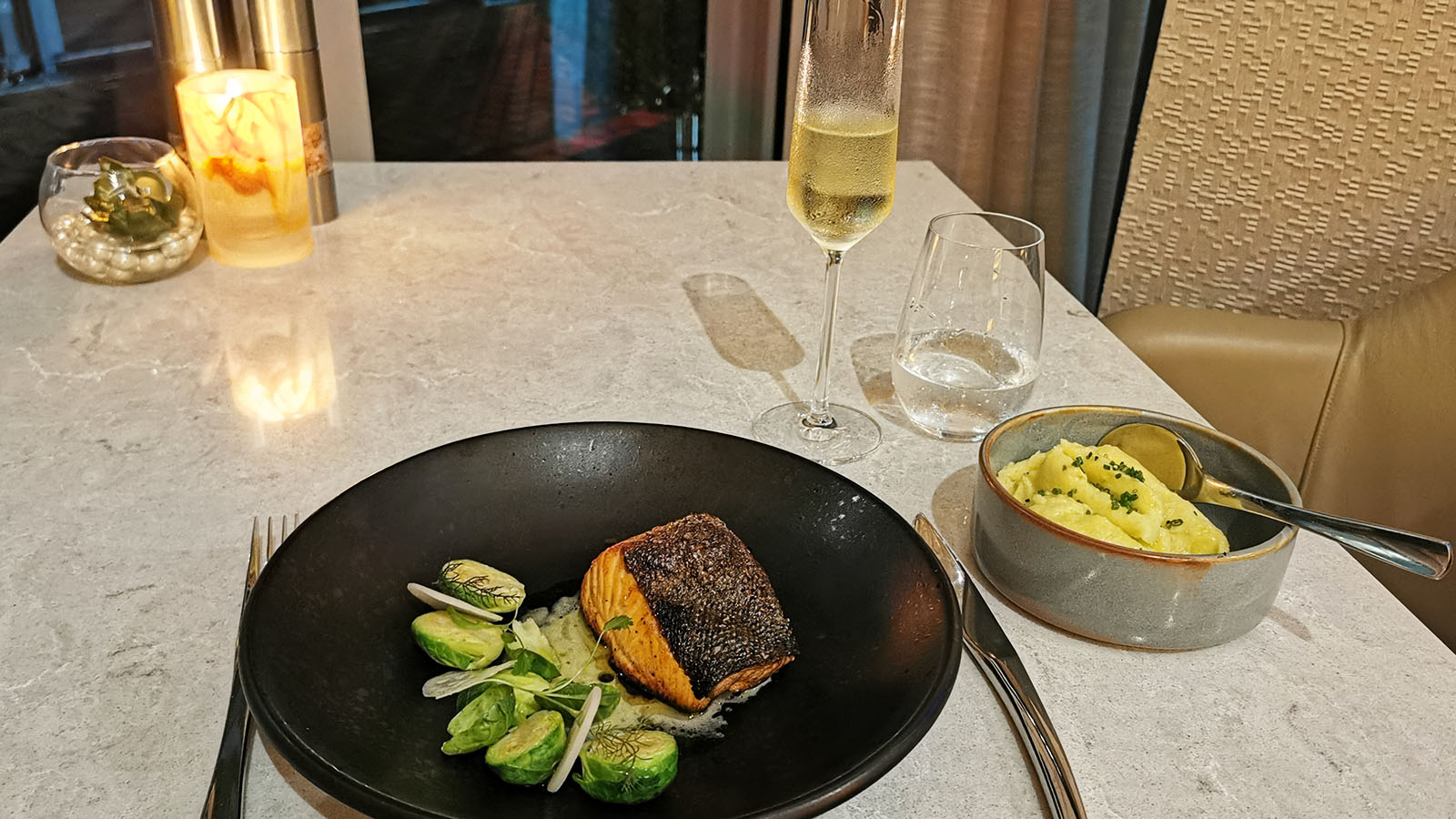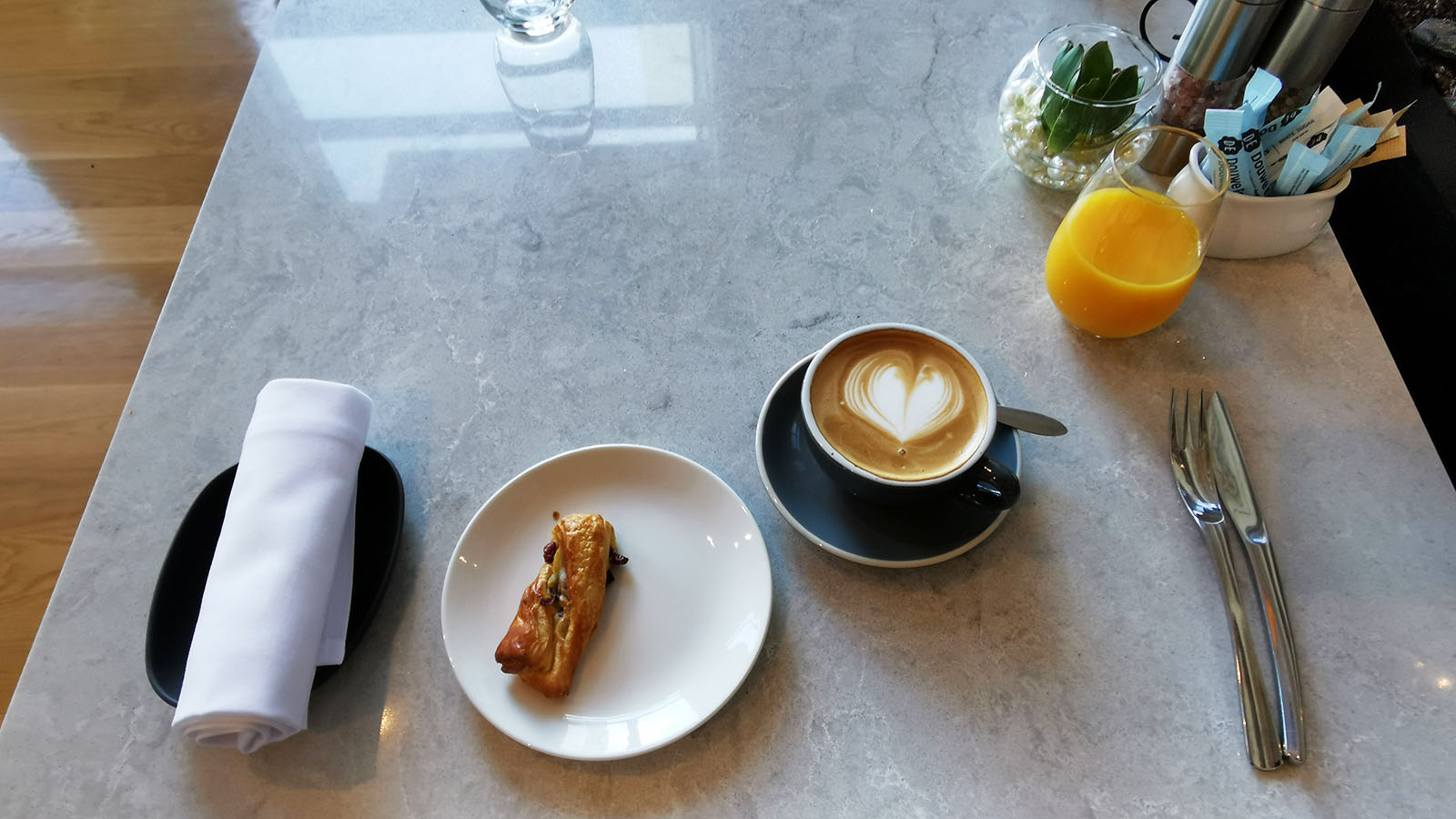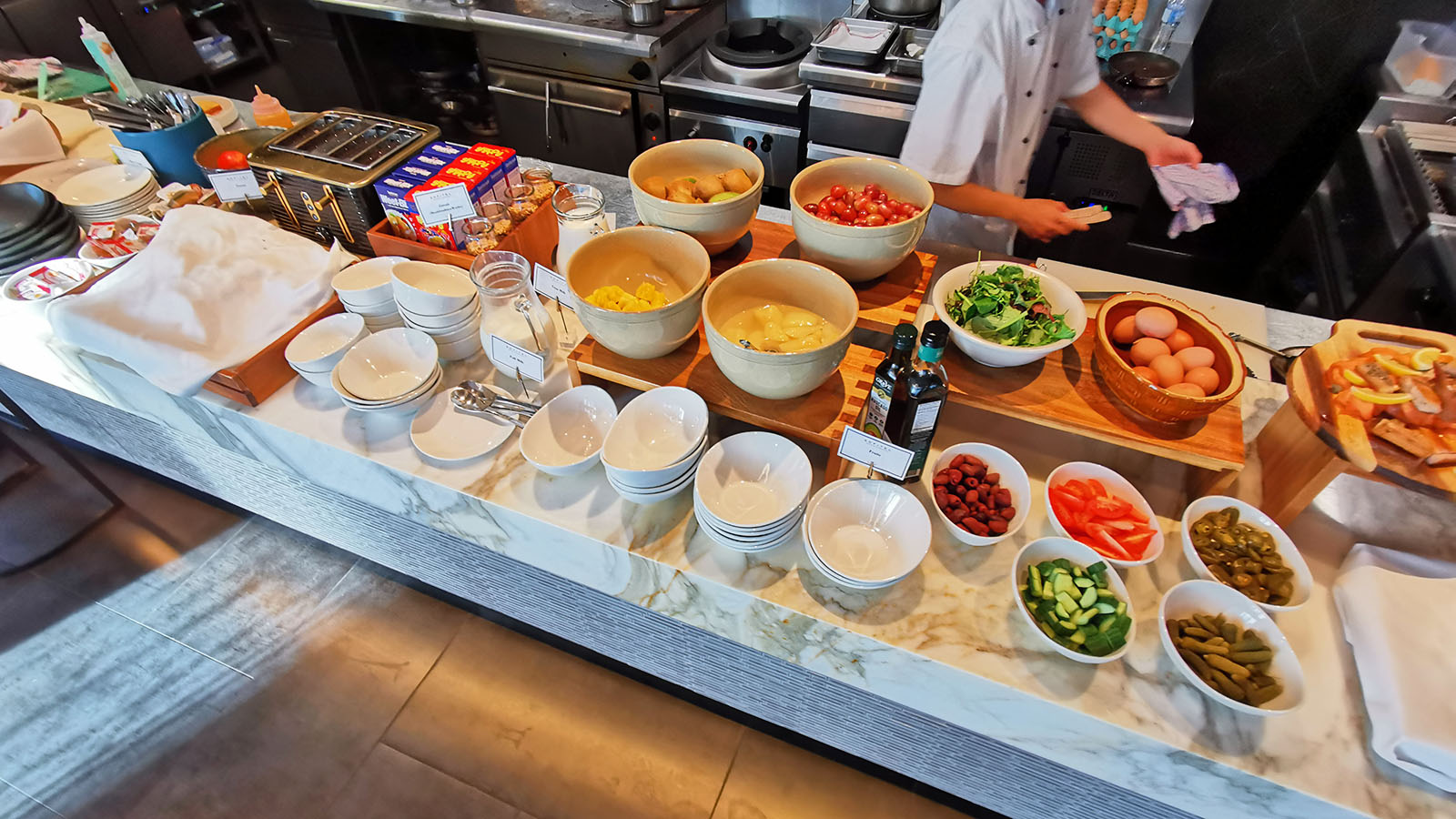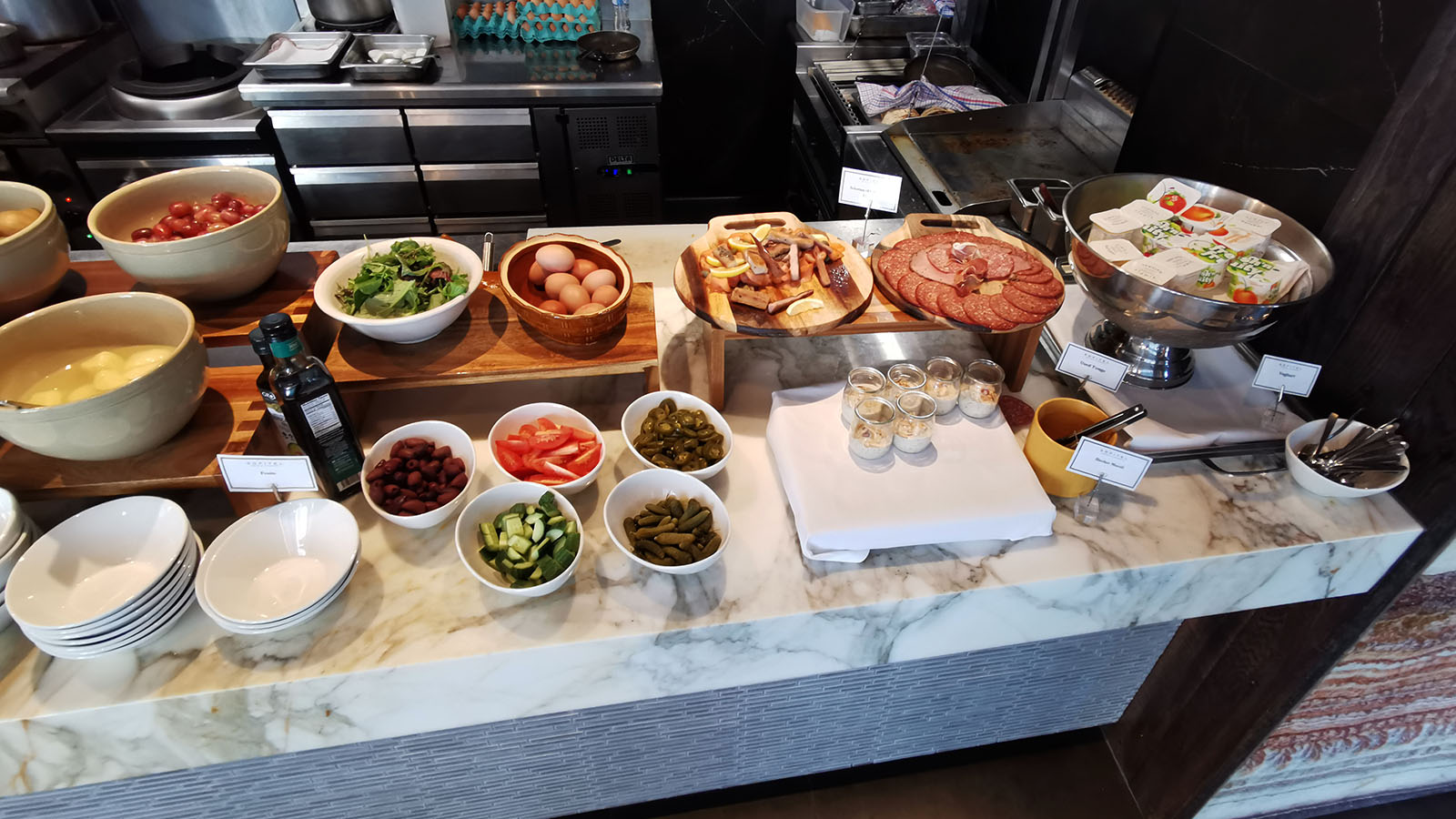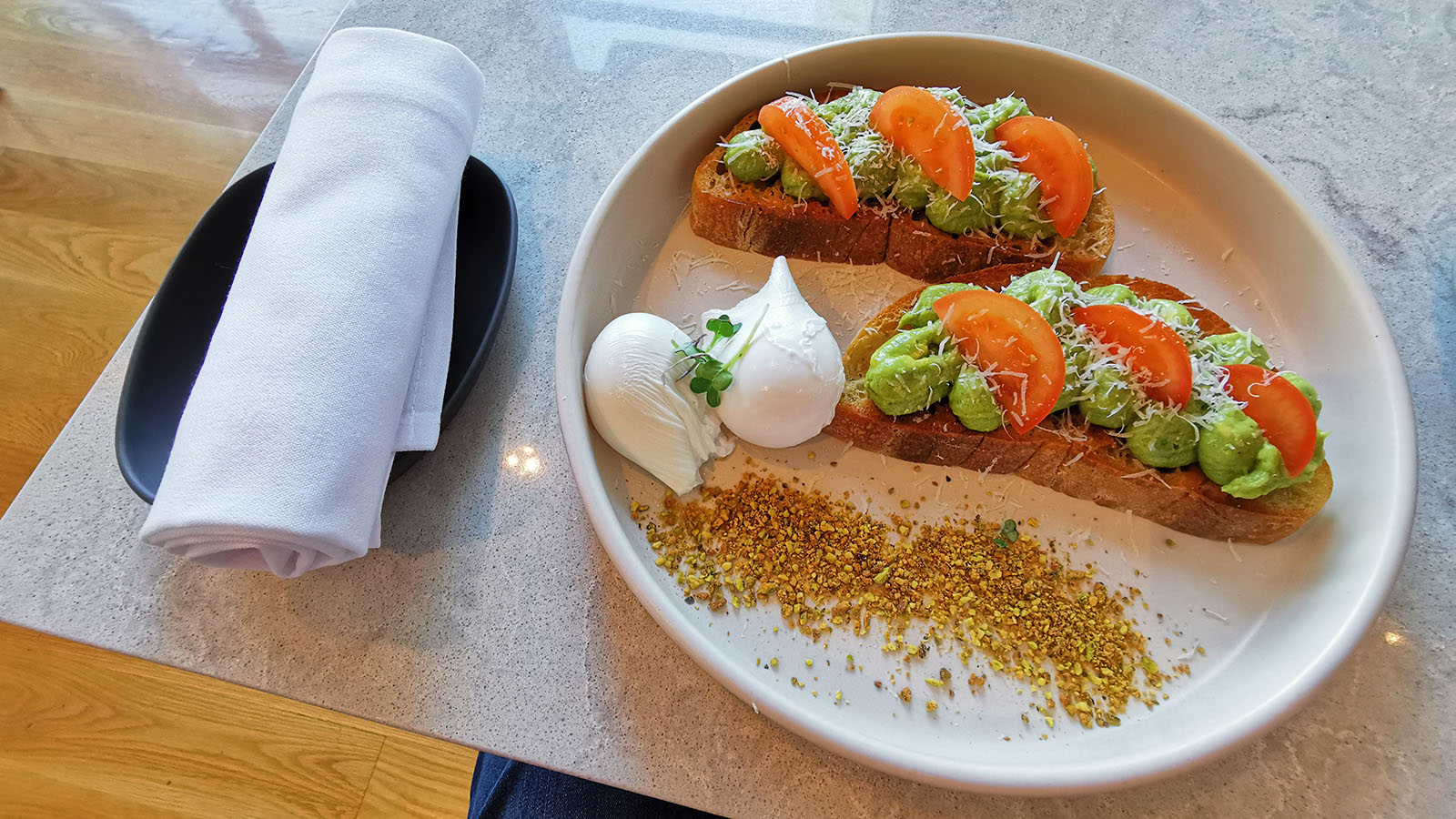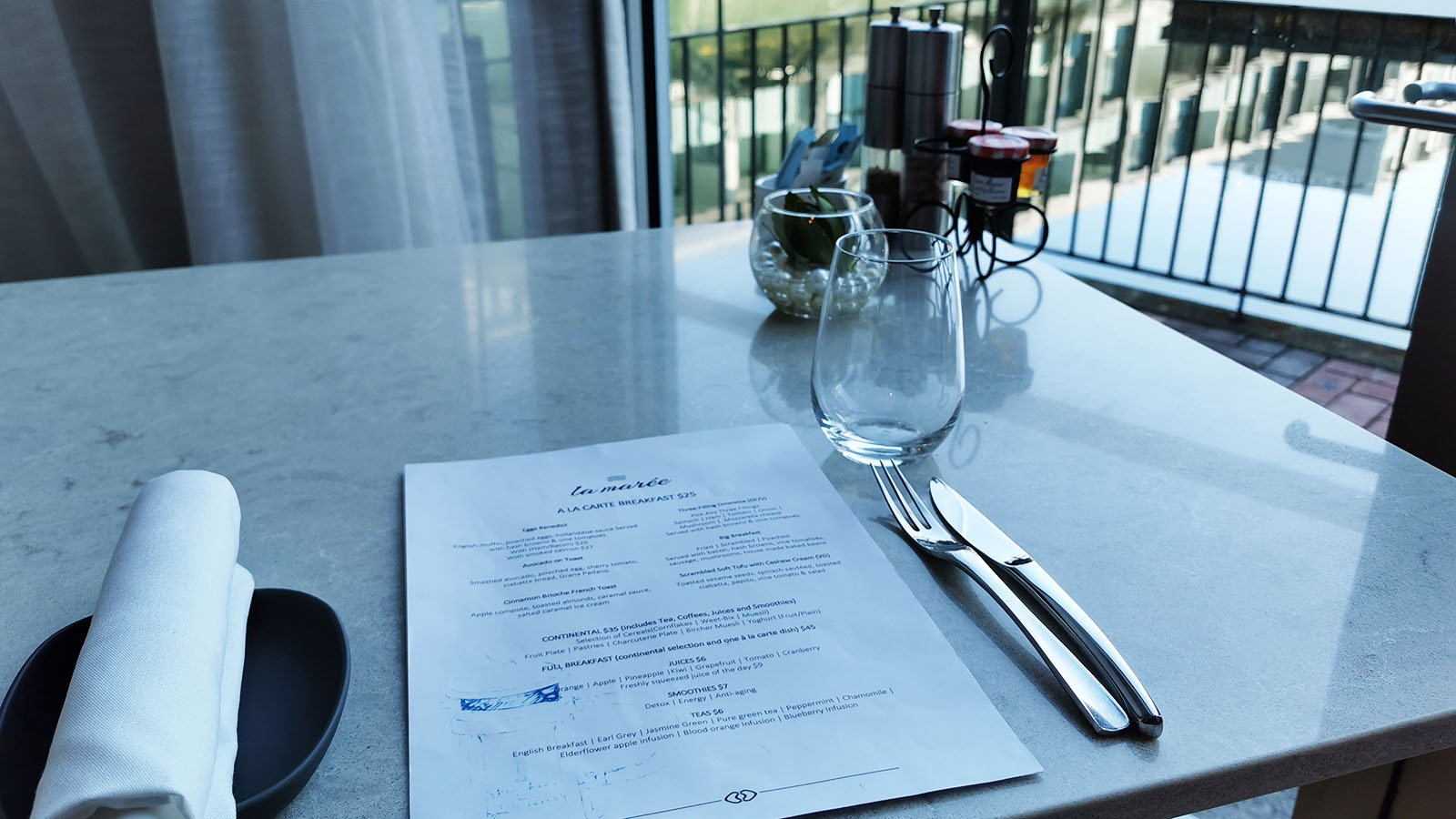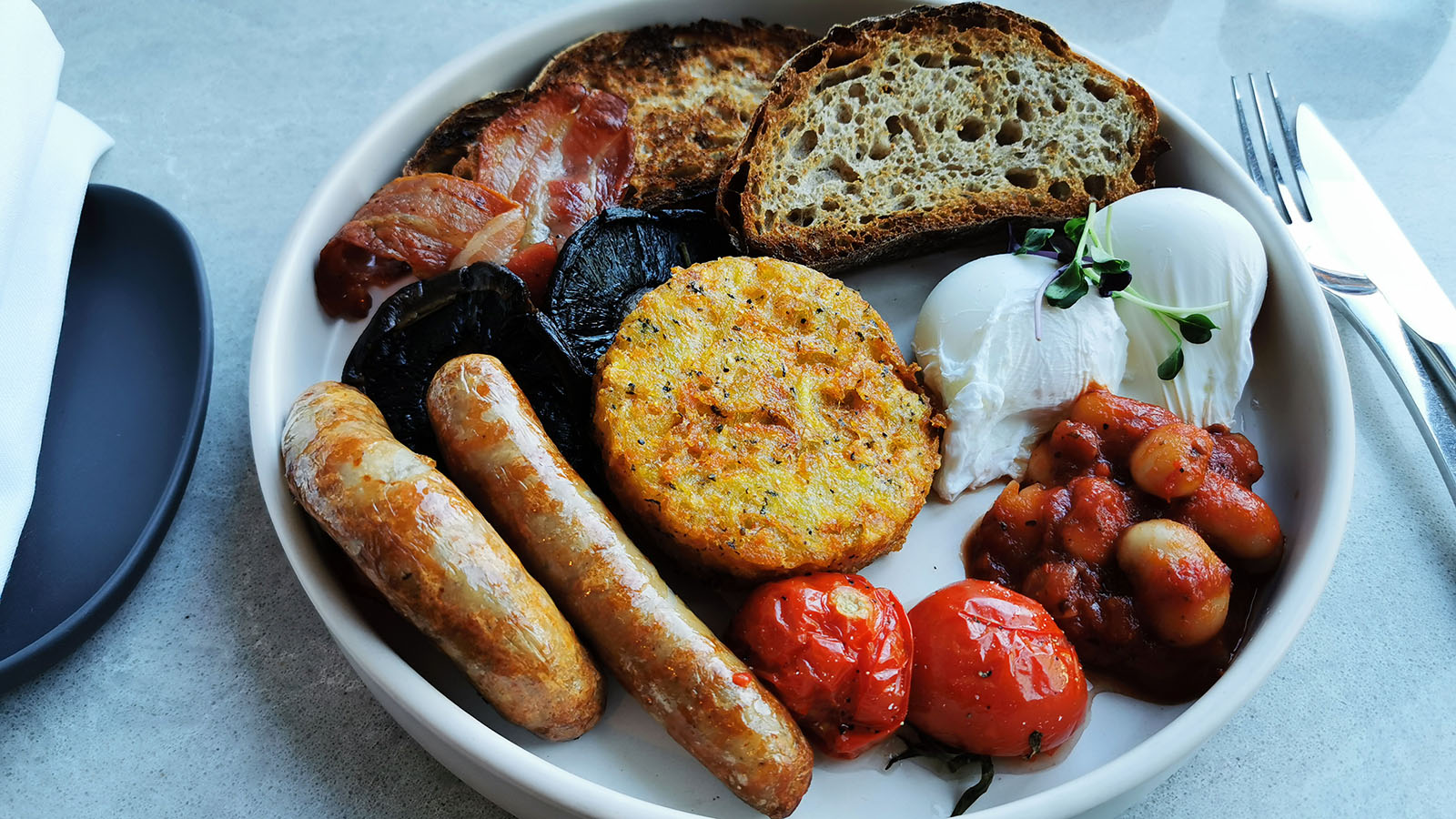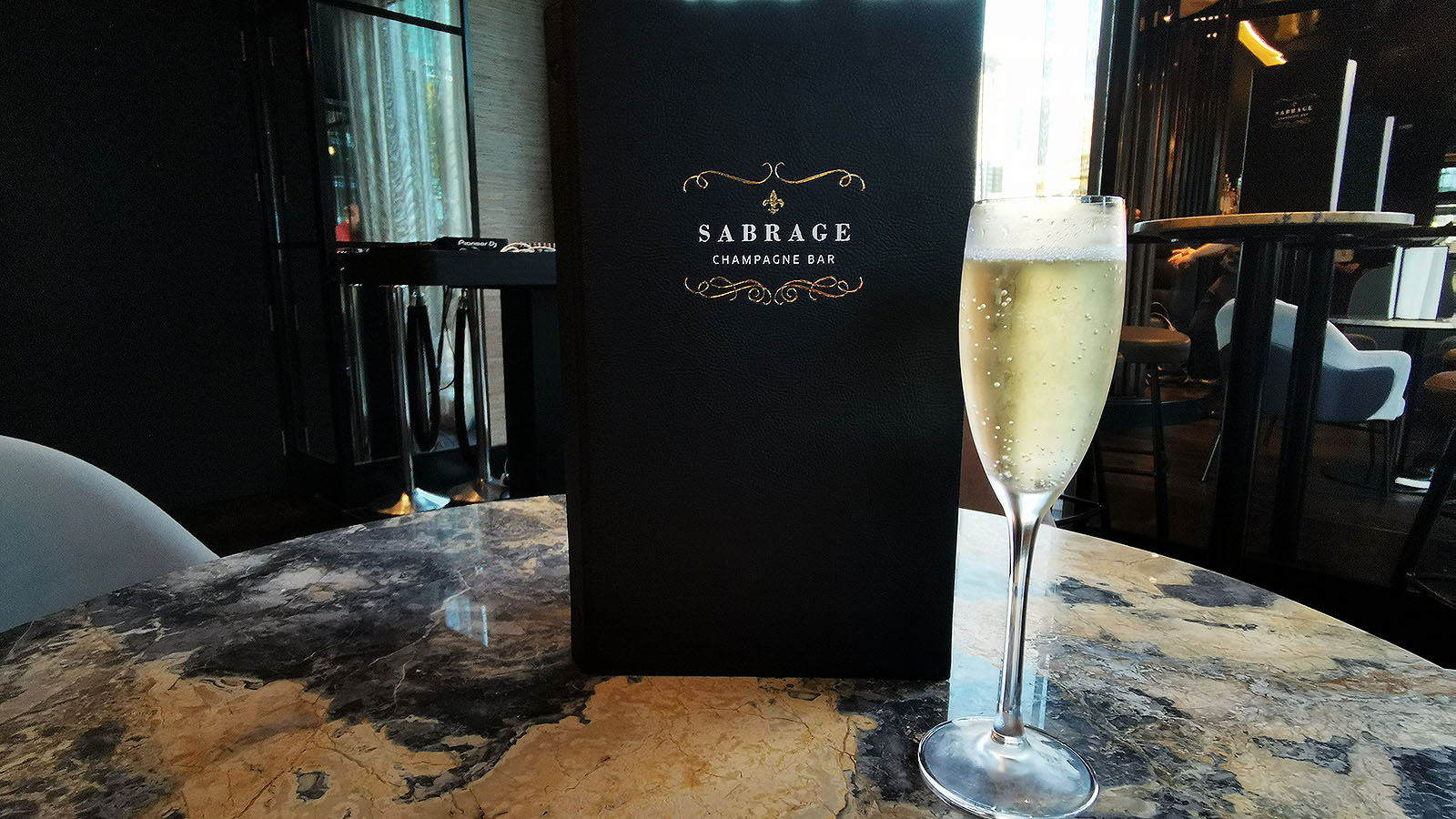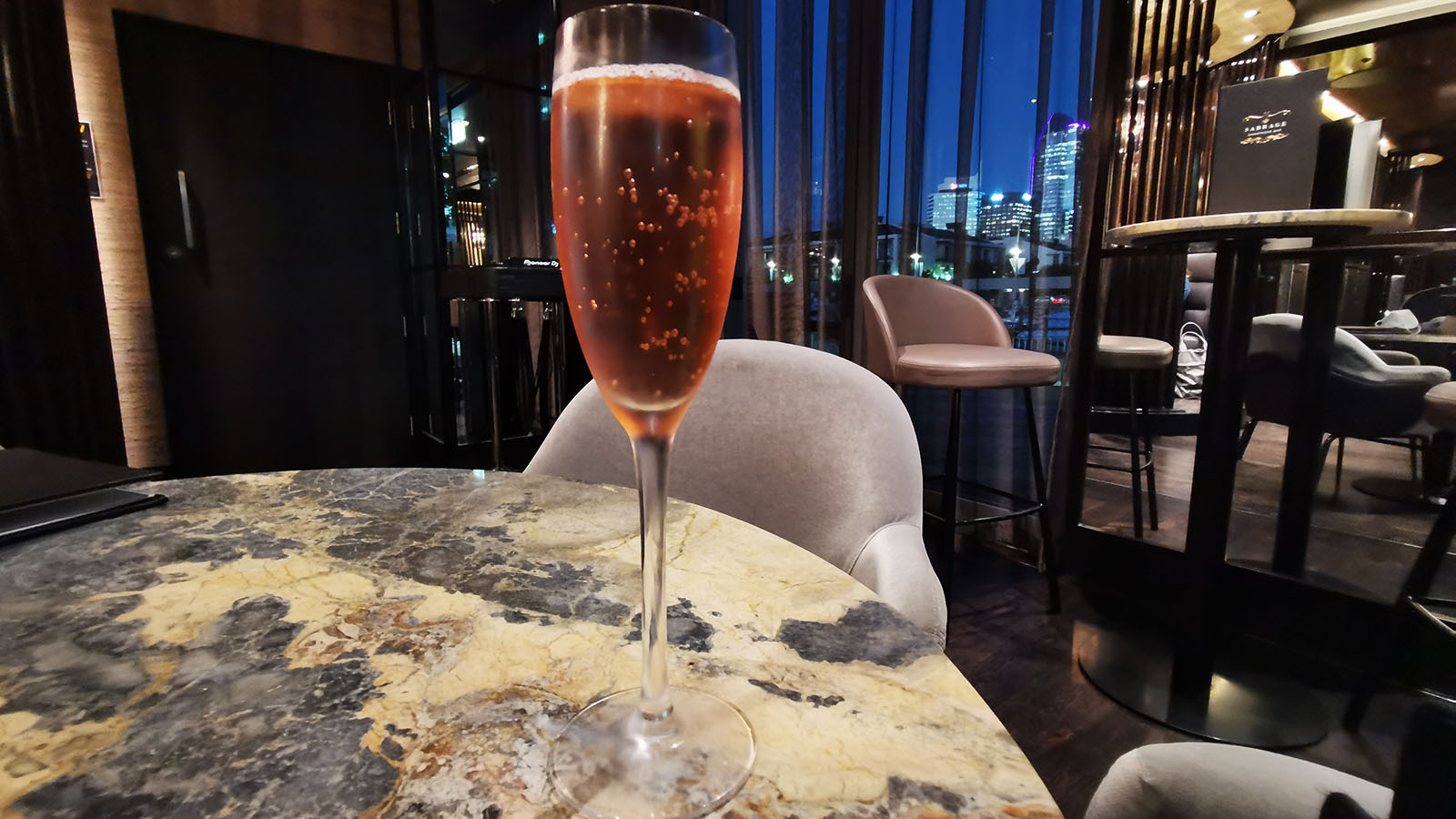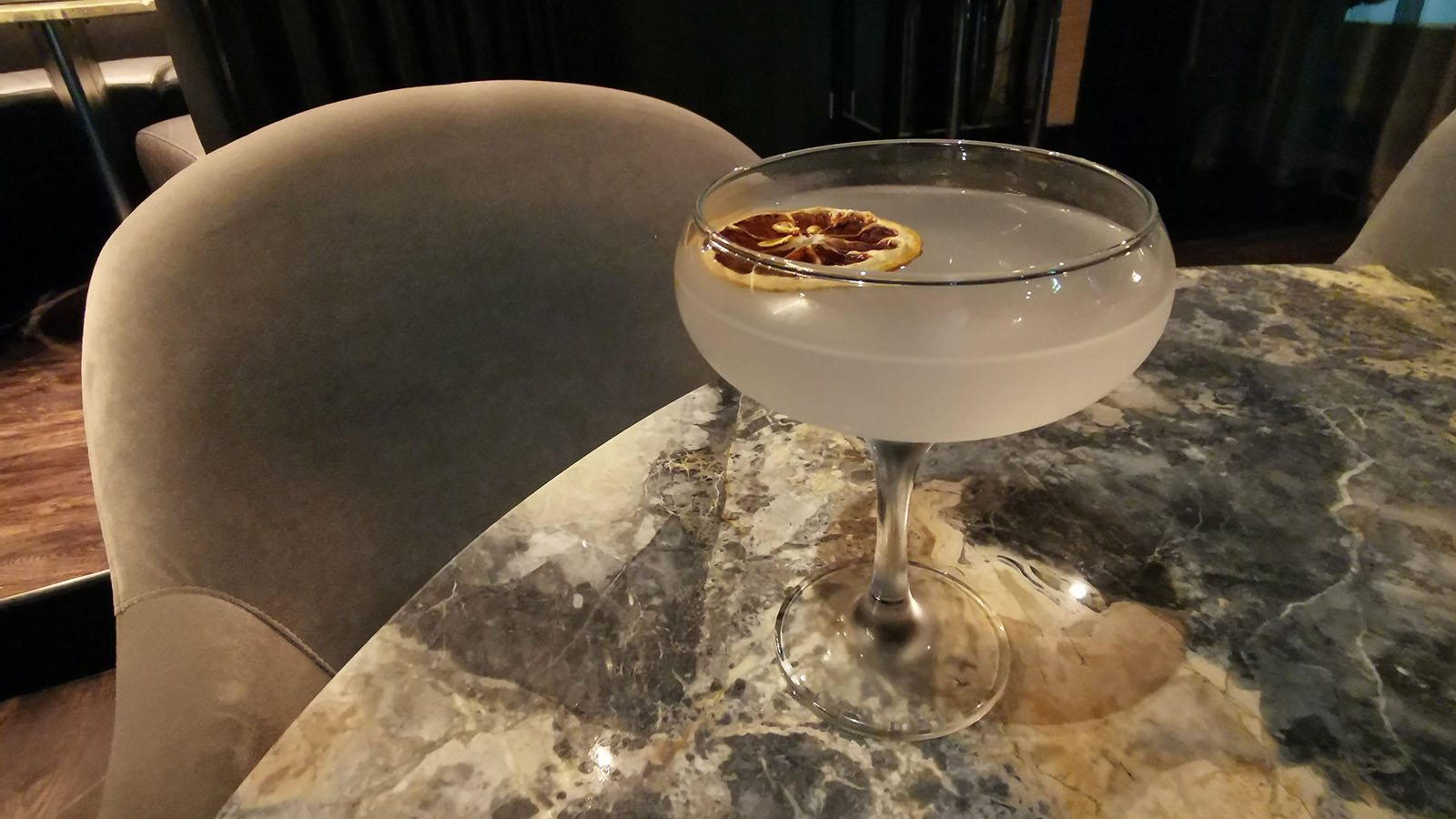 Come breakfast time, Club Millésime guests enjoy a full breakfast here at La Marée as well. There's a light buffet, should you desire a nibble. But barista-made coffee is included as standard, with a complimentary choice of dish from the à la carte menu.
After a comprehensive dinner on the first night, a simple avocado on toast with poached eggs is exactly what I was looking for. On the second morning, I try the big breakfast. It's a little too big for my appetite, but I certainly don't leave hungry.
There's another venue to explore too: Sabrage Champagne Bar. Remember that free drink voucher? It's good for a glass of NZ sparkling here. It's perfectly acceptable, but the Mumm Grand Cordon Rosé is calling my name for the next round. I finish up with a Hendricks-based 'South Side' cocktail for variety. It's thirsty work.
Facilities at Sofitel Auckland Viaduct Harbour
Sofitel Auckland Viaduct Harbour is also home to a suite of leisure facilities for those with time to enjoy them.
There's an indoor pool, spa and gym – and if I'd had more time, I'd have loved to make use of all three. Next visit, that's for sure!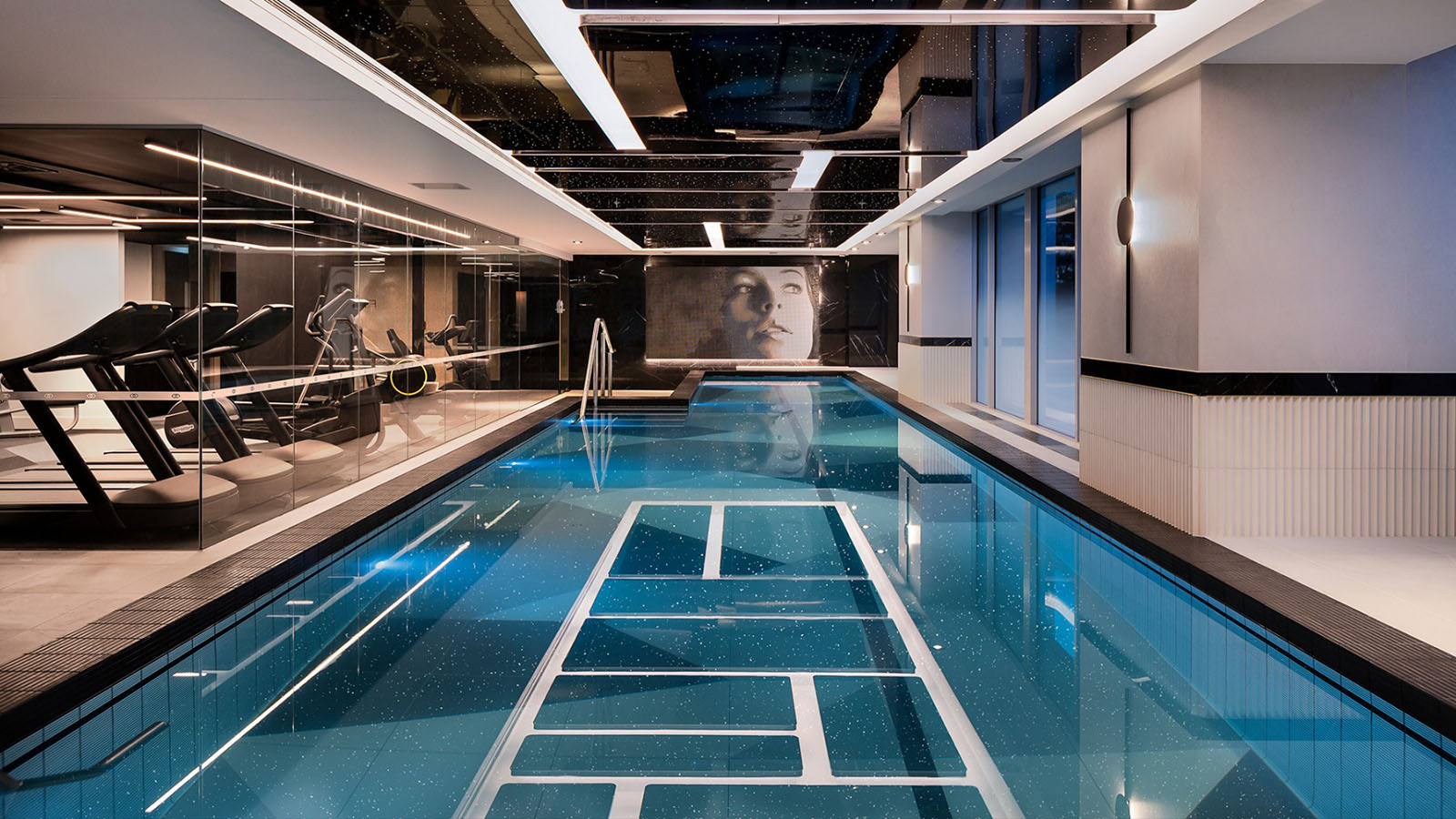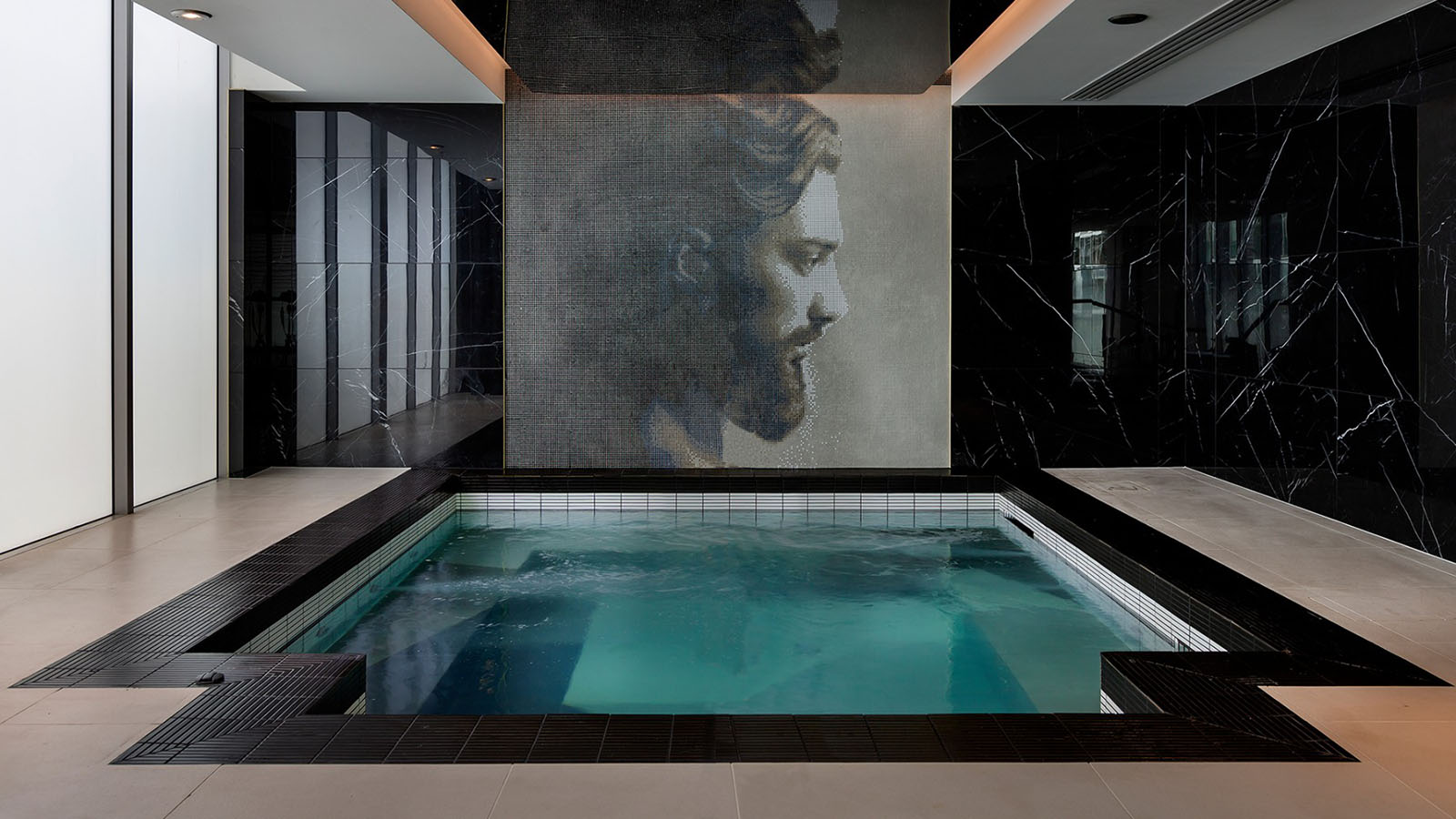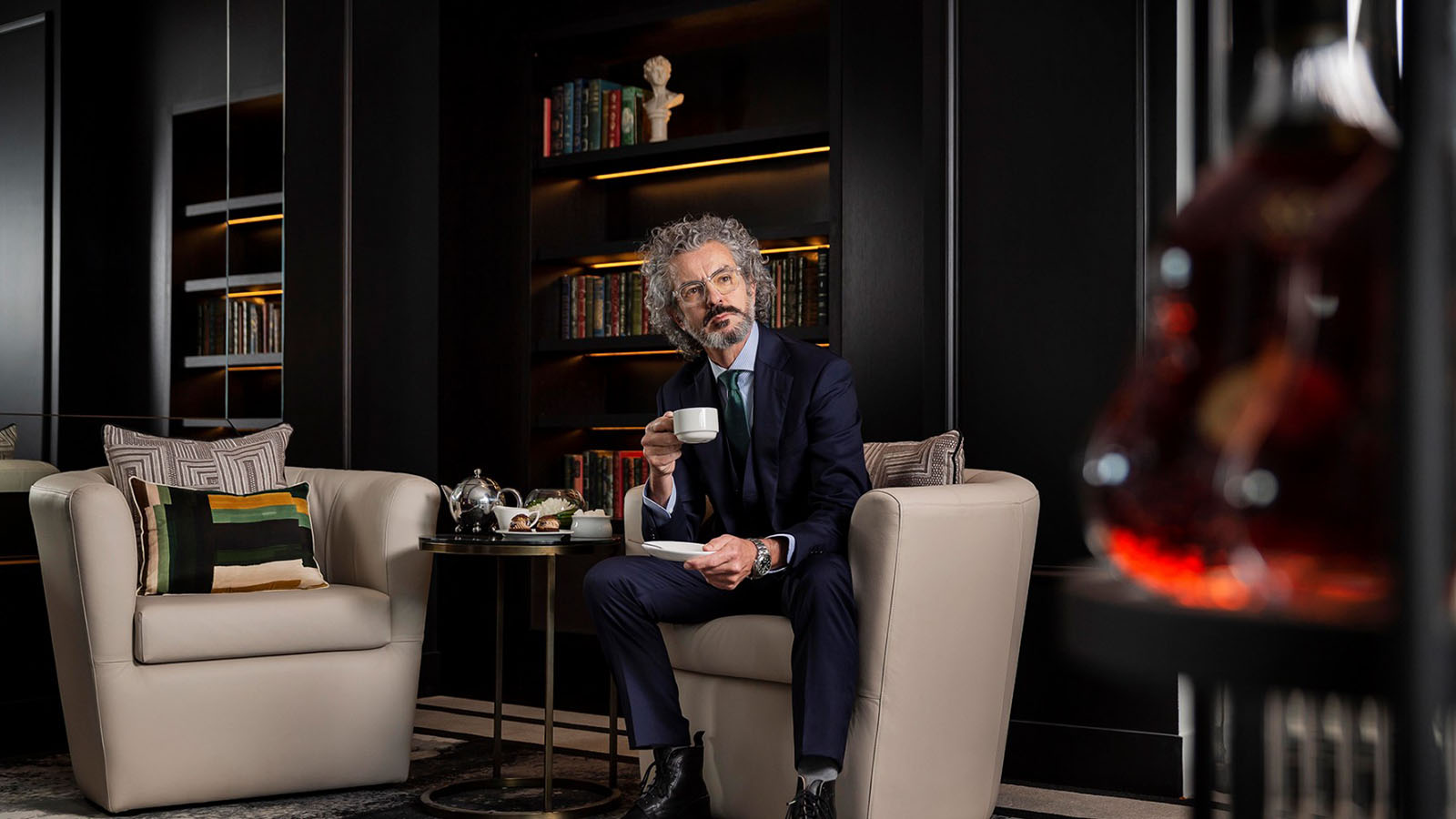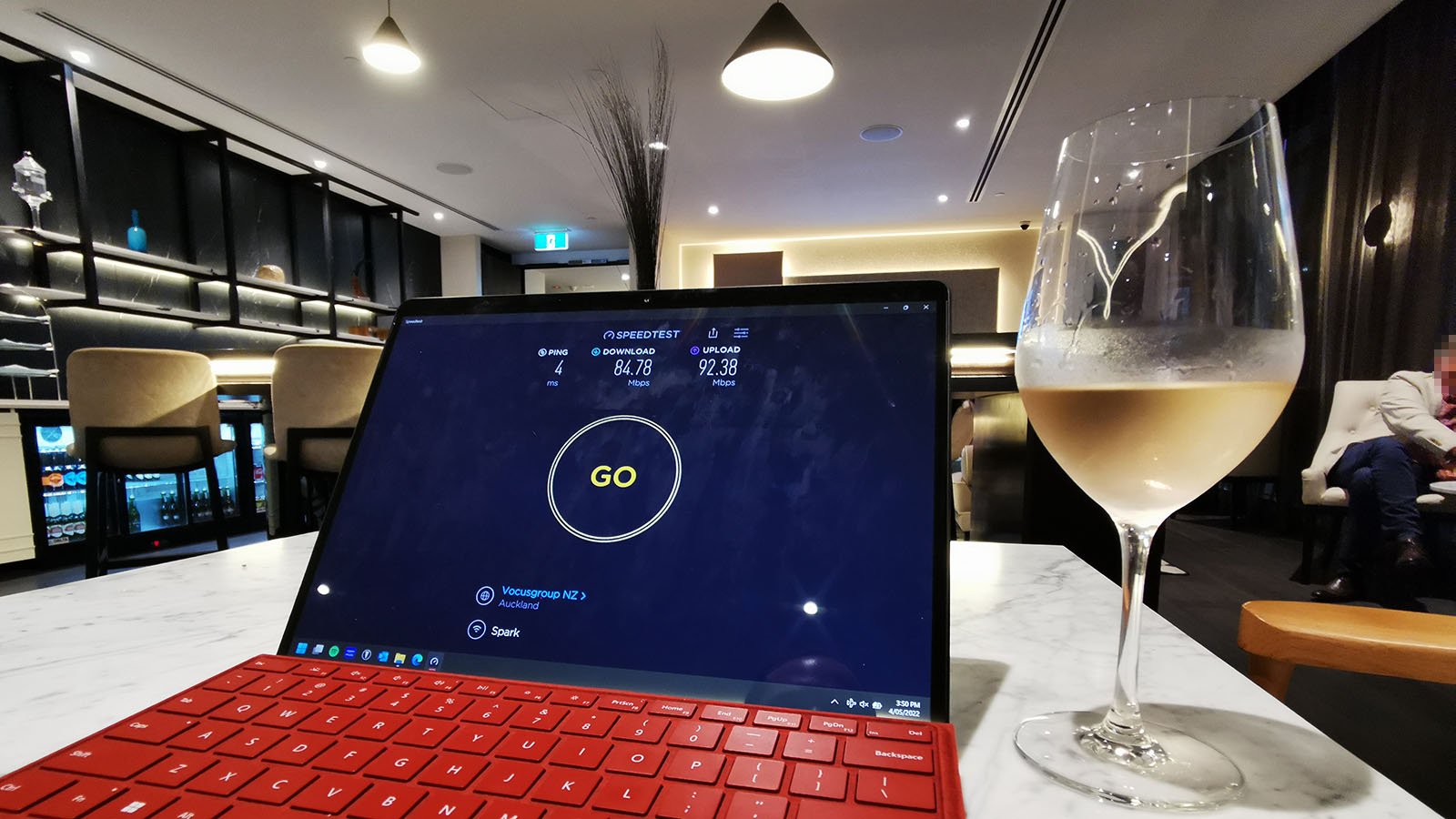 The lobby's curious, rectangular design also creates lots of little nooks for catch-ups, work, or just to sit and relax. If I'd needed to hold a meeting, one of these spaces would have been perfect, without the need for a formal meeting room.
But on a trip where I was shooting lots of high-resolution images and videos, I really appreciated the fast Wi-Fi. With downloads close to 85Mbps and uploads even faster, exceeding 92Mbps, transferring large files was quick and easy.
Earning and spending points at Sofitel Auckland Viaduct Harbour
Being attached to the Accor Live Limitless program, stays at Sofitel Auckland Viaduct Harbour can prove particularly rewarding. Here's how I savvily quintuple-dipped on rewards from a simple two-night visit.
Accor Live Limitless (ALL) Reward points: Members of ALL earn between 25 and 44 Reward points per €10 spent (about NZ$16.80) at Sofitel, depending on tier level. With ALL Gold status, my earn rate is 37 Reward points per €10.
ALL Status points: To help maintain my tier for another year, I also grabbed 25 Status points per €10 spent. This included both the room rate and incidental charges.
ALL 'nights': My two-night stay adds another two elite nights to my ALL account. This is how I usually earn and maintain my tier level, as you can do so via nights or Status points.
Qantas Points: Through the Accor x Qantas partnership, members who link their accounts can earn three Qantas Points per AU$1 spent (or equivalent in foreign currency) across Asia Pacific. These points automatically appear in my account four days after check-out.
Credit card: By paying the hotel bill using a points-earning credit card, I amass even more reward points to use towards a future trip.
If you'd instead like to book the Sofitel using points, the best way is to use ALL Reward points. For every 2,000 Reward points spent, you'll receive €40 (about NZ$67.20) off the total bill. You can do this when booking your stay online, or request to pay with points at check-out.
Summing up
For this business trip with hints of sightseeing worked in, Sofitel Auckland Viaduct Harbour ticked most of the boxes for me. Compared to the nearby Park Hyatt Auckland, the location being just that little bit closer to the city gives the Sofitel an edge when that's where you need to be.
Sofitel's Club Millésime lounge also serves as a great place for a spot of laptop work while escaping the room itself. Certainly, the evening canapés could have more of a French flair, but the French Riesling was definitely worthy of a second pour.
The power of the Accor Live Limitless program also allows guests to turbocharge their rewards in many ways. For repeat visitors or those who often stay in Accor hotels, that alone could be a significant incentive to choose Sofitel over the city's other luxury landmarks.
Also read: Auckland is calling! Jet there in style on points
Photography by Chris Chamberlin, who stayed at Point Hacks' expense. Feature image courtesy Sofitel Auckland Viaduct Harbour.
---
Stay up to date with the latest news, reviews and guides by subscribing to Point Hacks' email newsletter.
Sofitel Auckland Viaduct Harbour
was last modified:
June 20th, 2023
by