With Western Australia finally welcoming visitors back to its shores, the domestic Qantas Club at Perth Airport is in full swing once again.
Whether you're jetting about within WA or crossing state lines and venturing afar, here's what to expect before your Qantas, QantasLink or Jetstar flight.
Location
Perth's Qantas Club lounge sits in Terminal 4. After clearing security and taking the main escalator upstairs, the logical thing would be to follow the overhead signs. But those signs are actually wrong. You come to a junction where your only options are to turn left or right, yet the sign towards the Qantas Club points straight ahead.
Not possessing the ability to walk through walls, I took a chance and turned right. With a 50/50 shot, the odds were in my favour on this Friday morning, and the Qantas Club entrance came into view.
From there, it's a quick escalator ride upstairs to reception.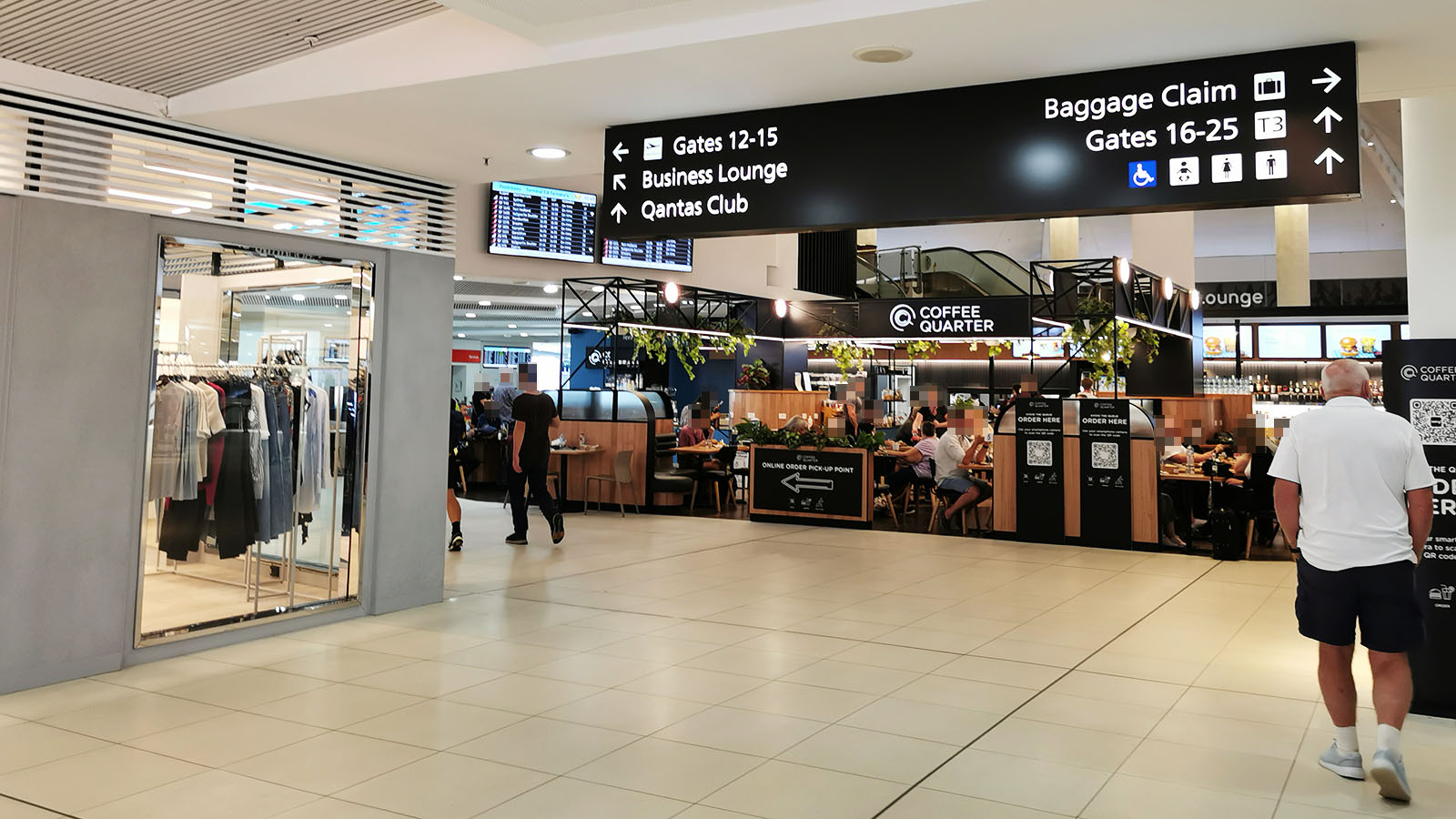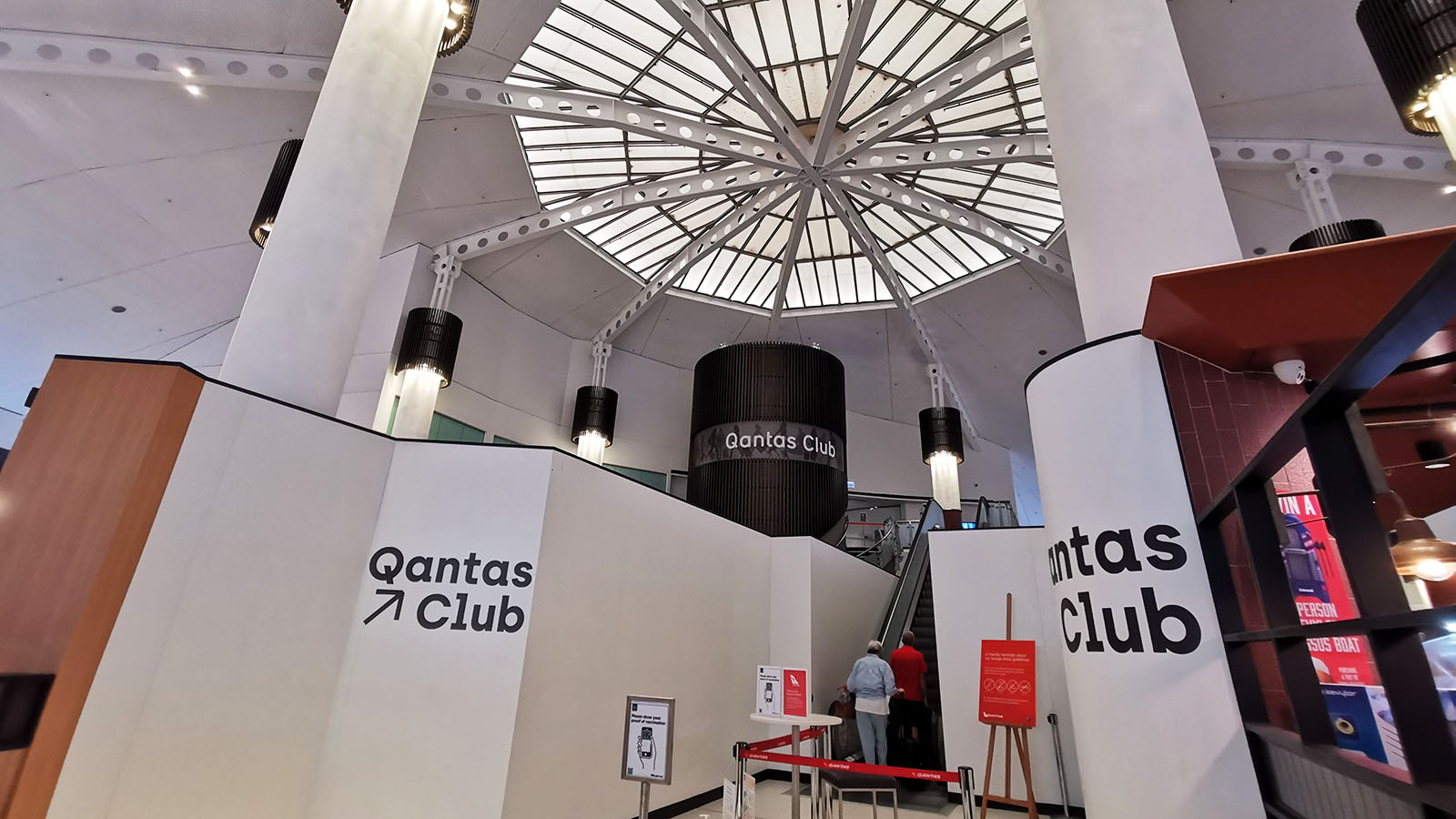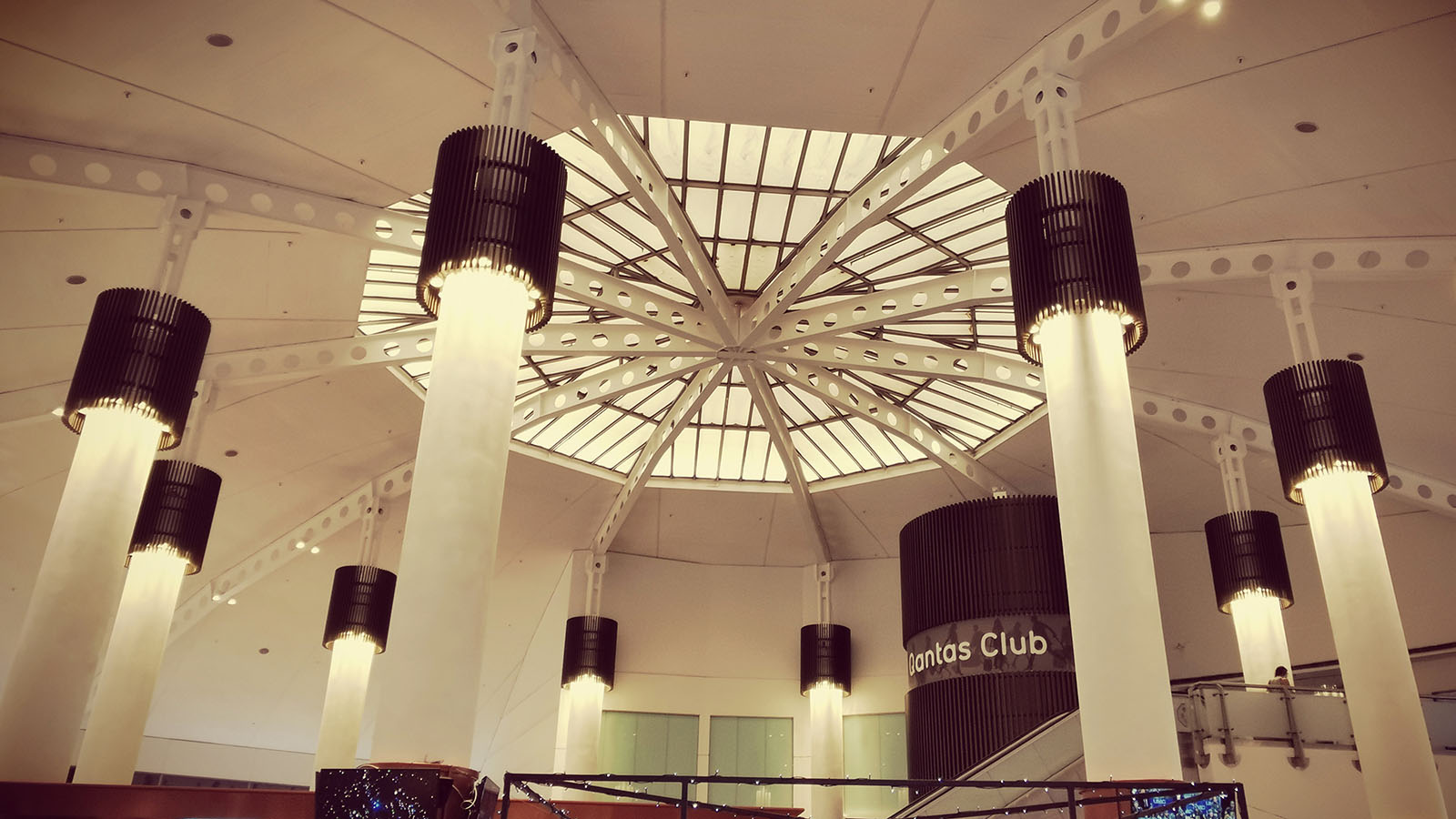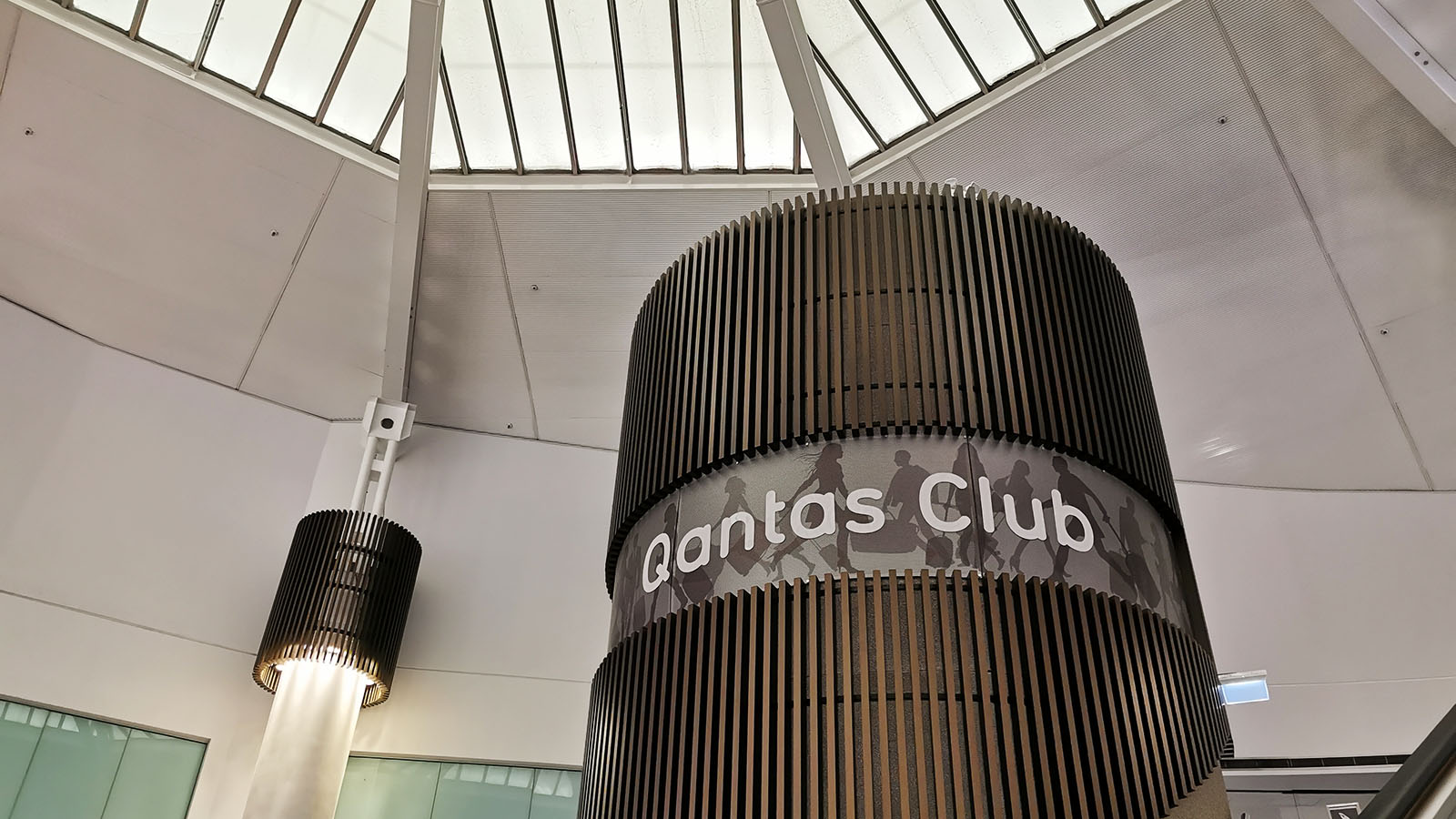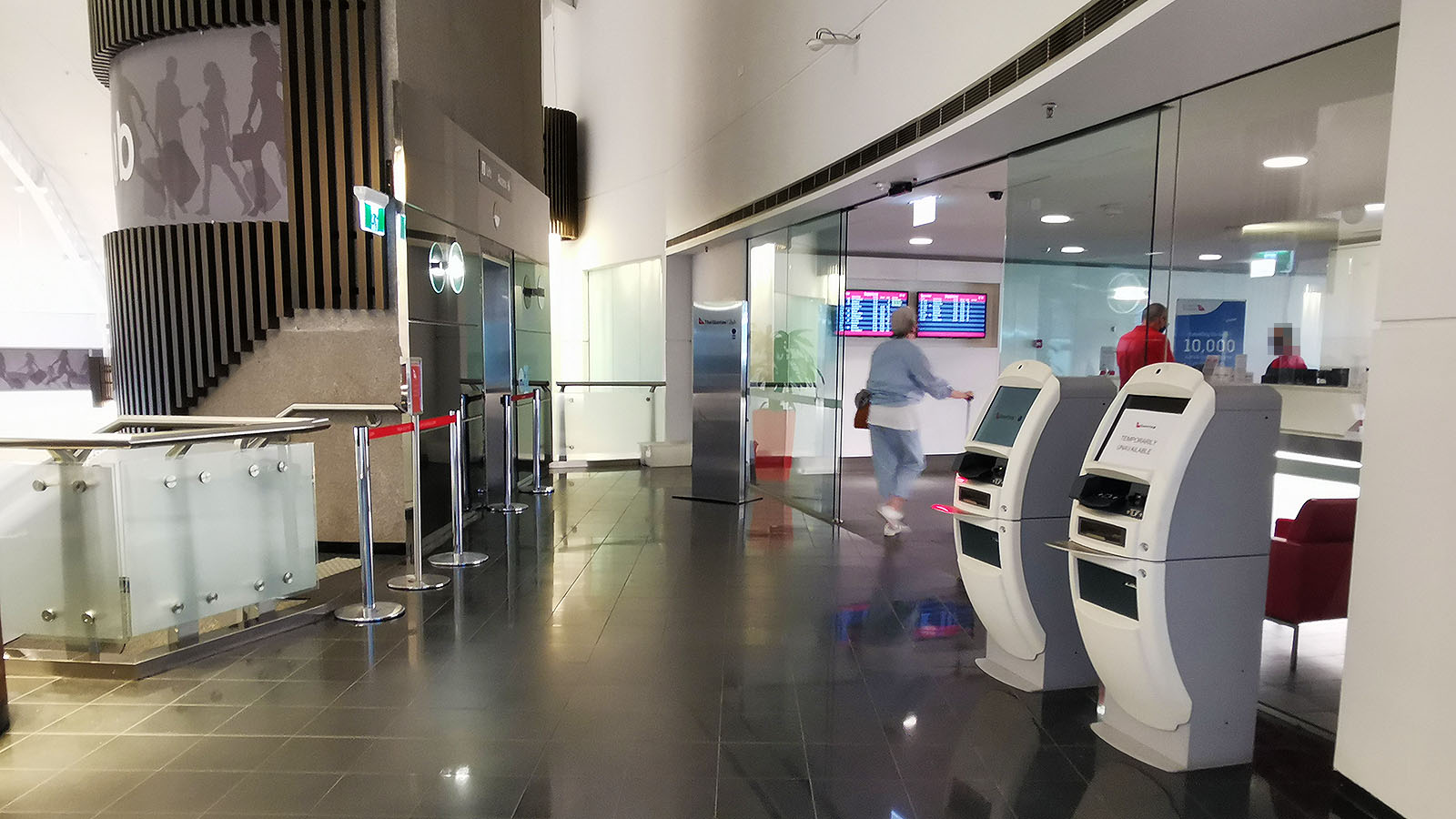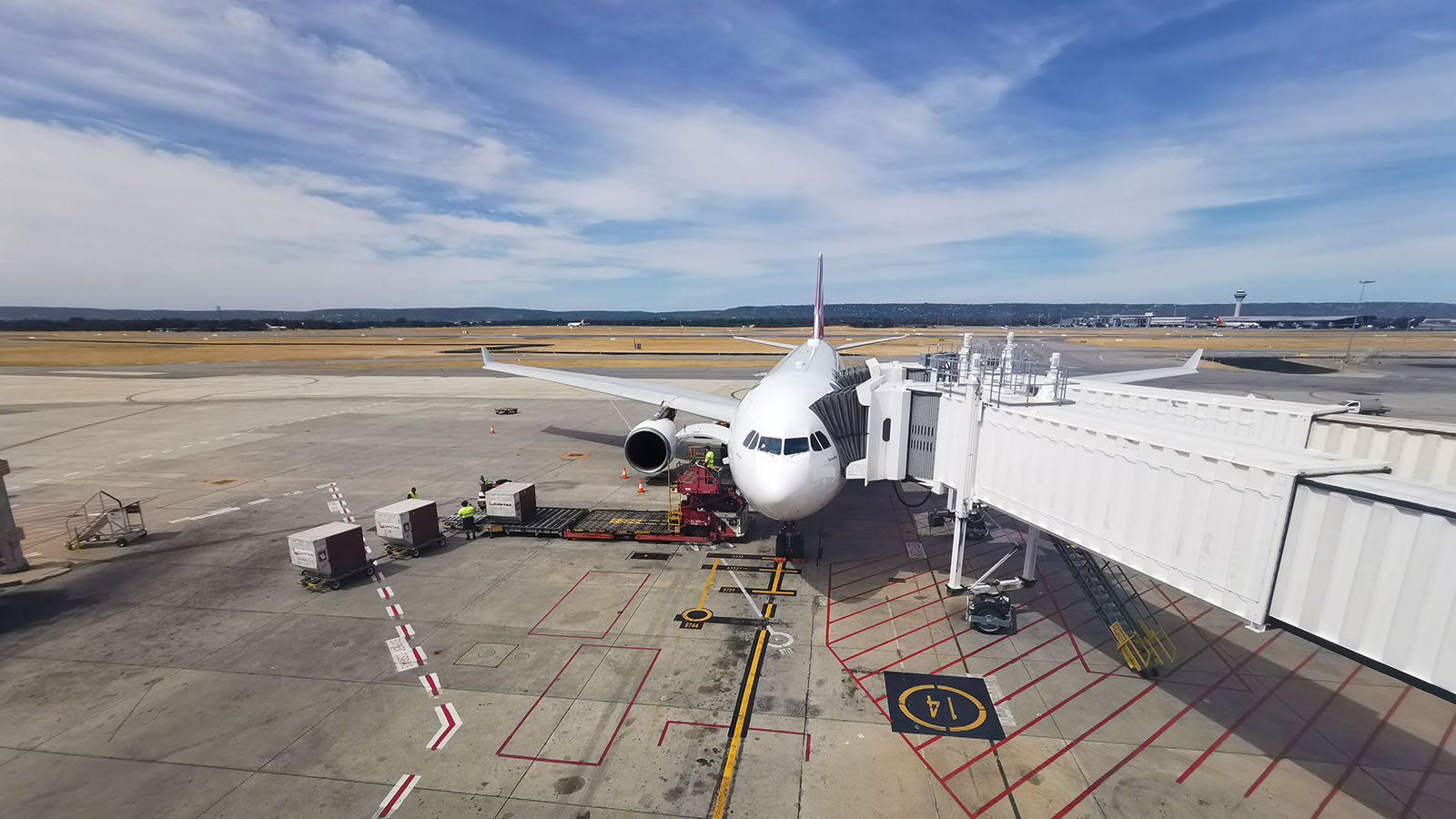 That location on the upper level gives the lounge some great airport views. But the Qantas Club isn't the airline's only domestic lounge at Perth Airport.
Tucked away next door is the invitation-only Qantas Chairman's Lounge, which enjoys similar vistas. There's also a separate Qantas Domestic Business Lounge on the concourse level for Platinum-tier travellers and Qantas Business passengers.
The Qantas Club layout and seating in Perth
Qantas didn't always have a Domestic Business Lounge in Perth, and so the Qantas Club here is a tad larger than you might expect. At the end of a busy working week, that extra space certainly came in handy to accommodate an influx of travellers.
Moving from one end to the other, you'll find all food and beverage by turning left after reception. This often makes the seats in this part of the lounge quite busy, given that proximity.
There's an array of spaces to choose from here, depending on whether your visit centres around dining or relaxing.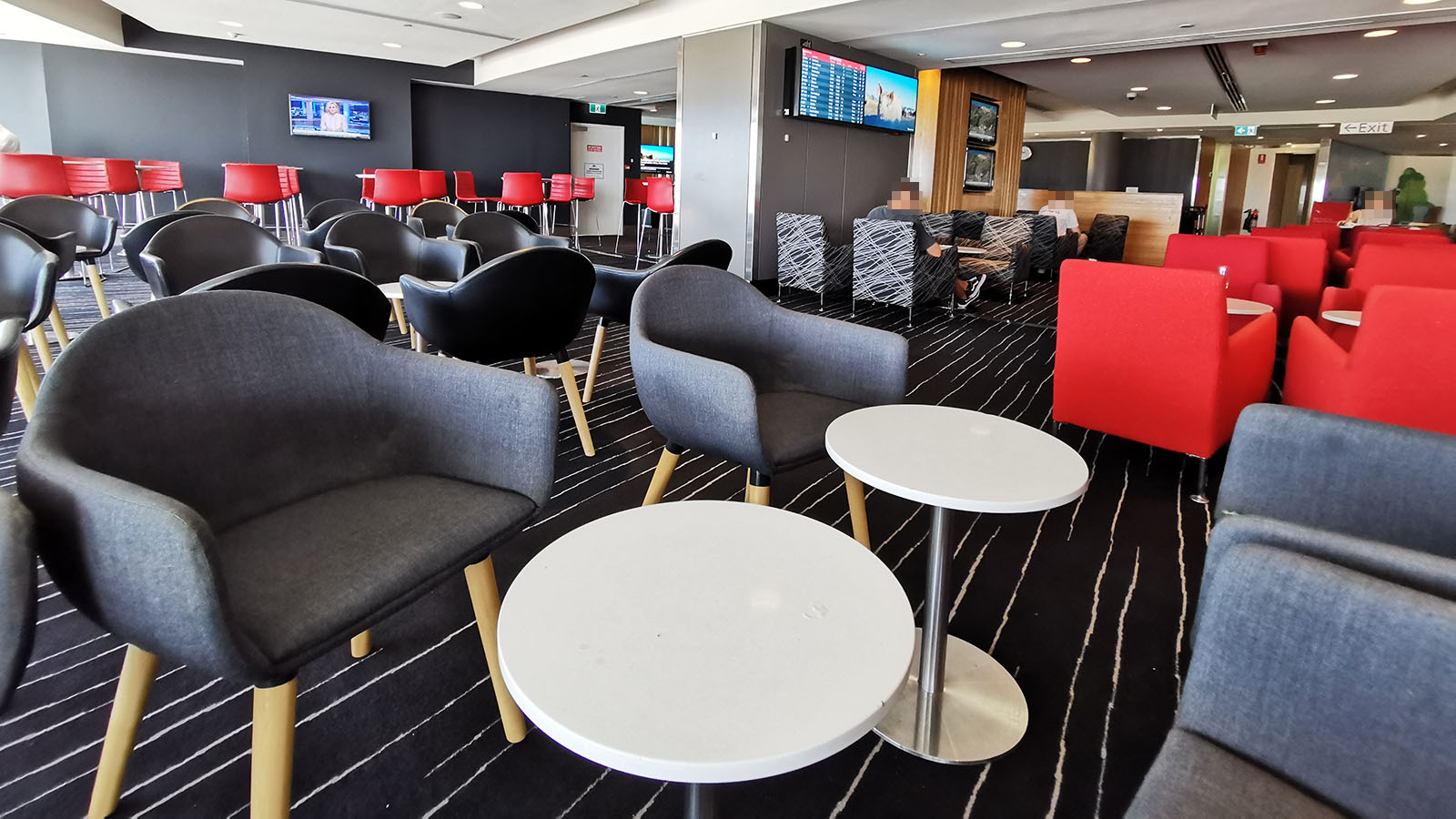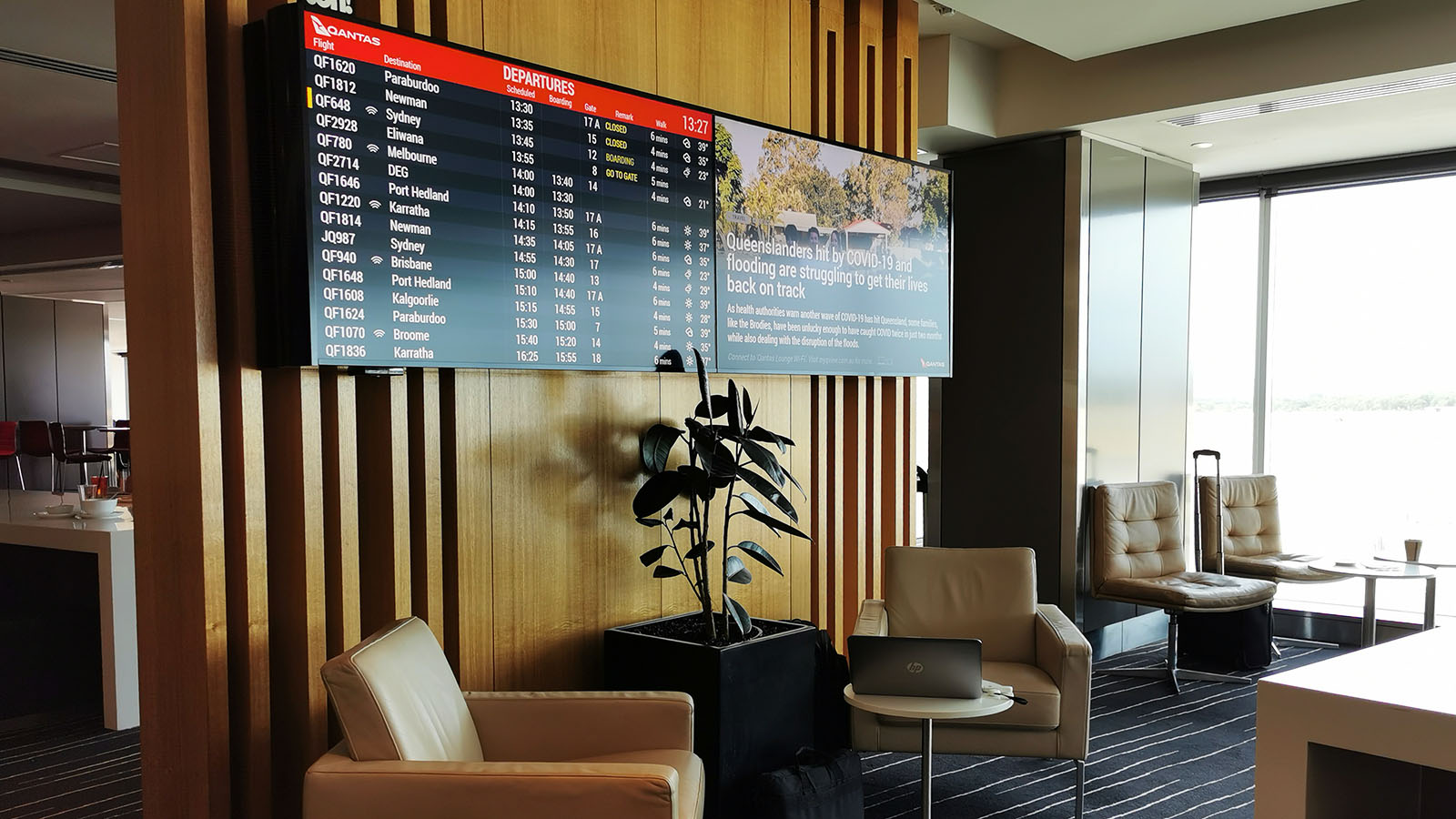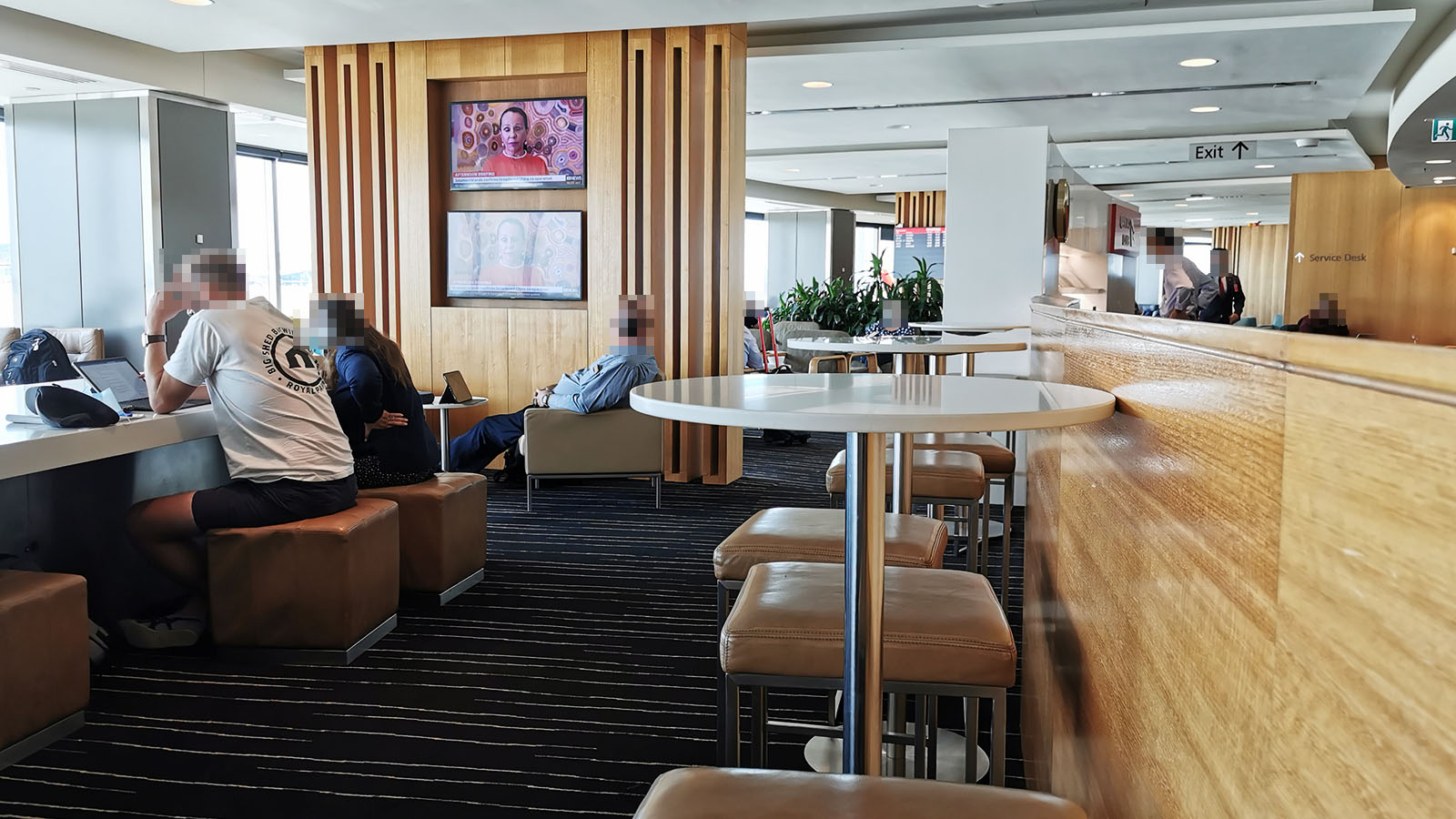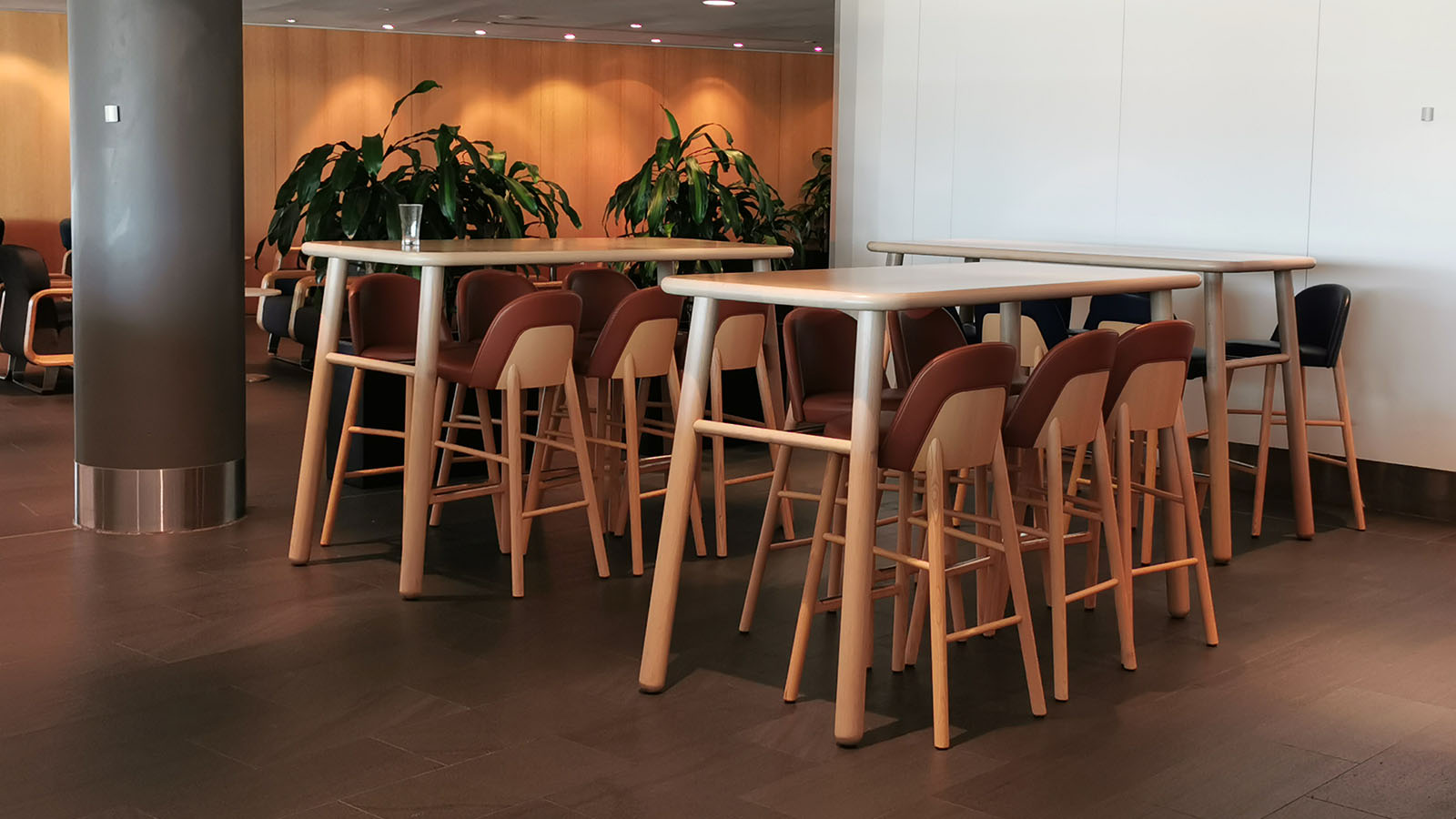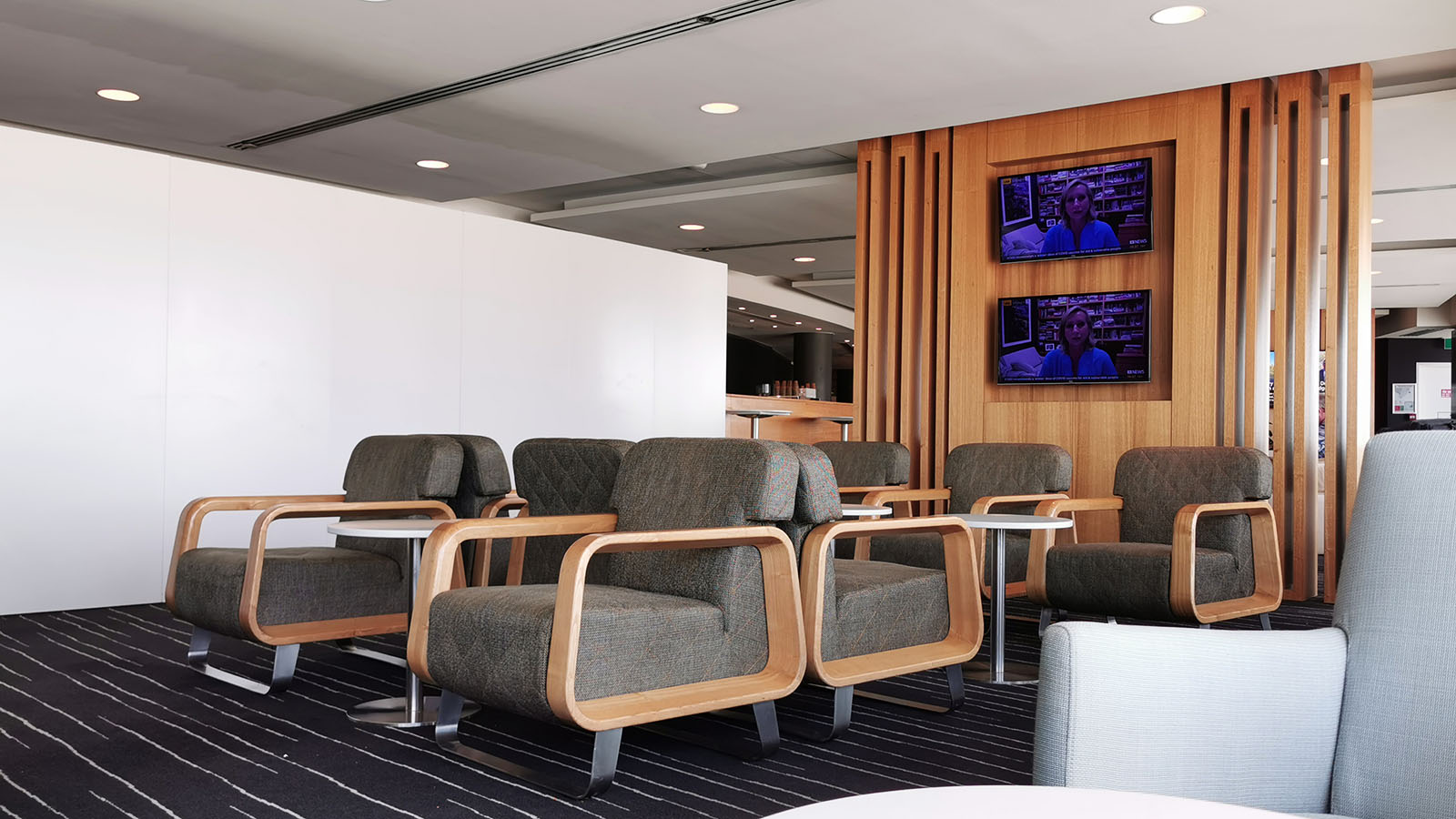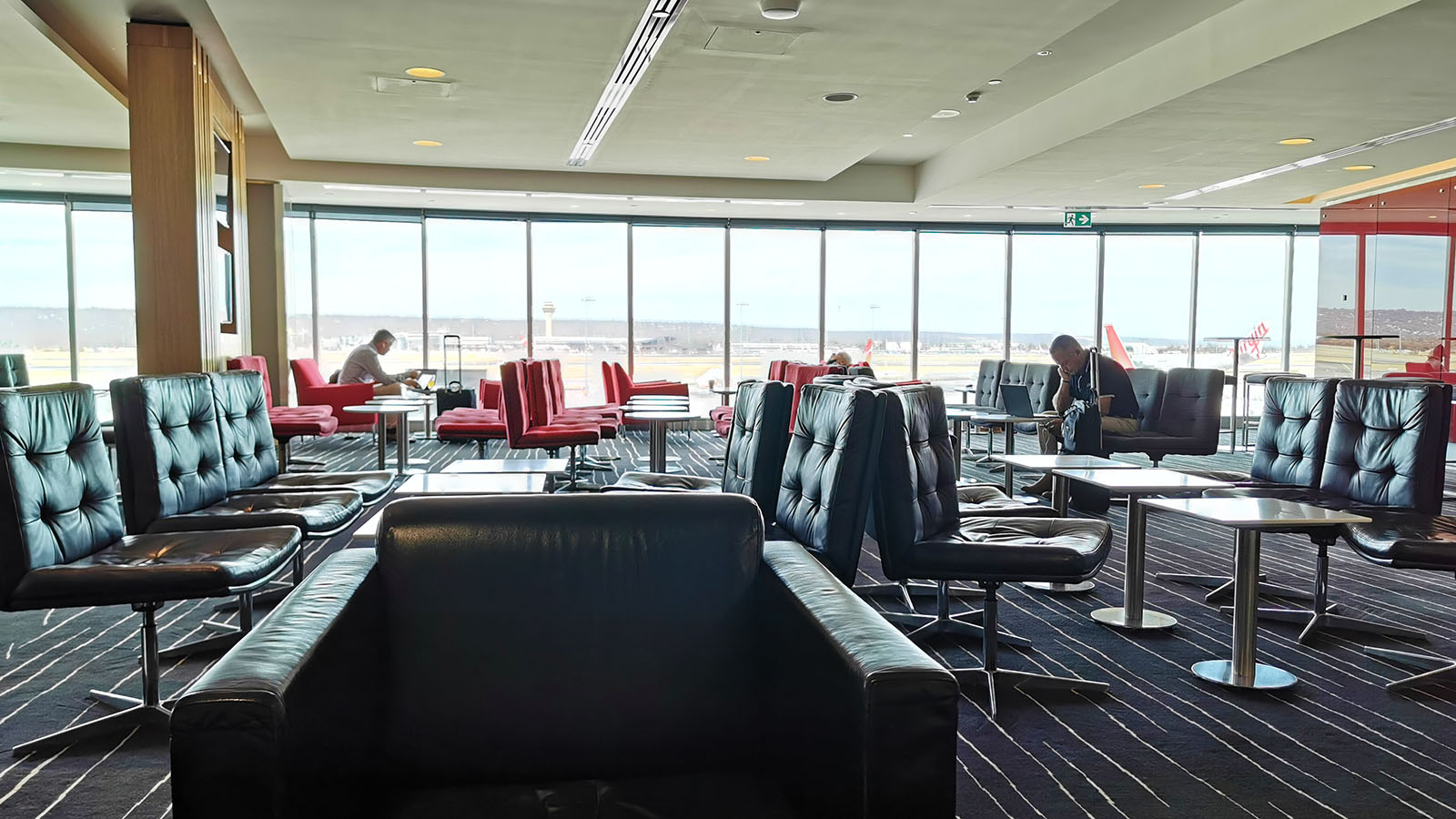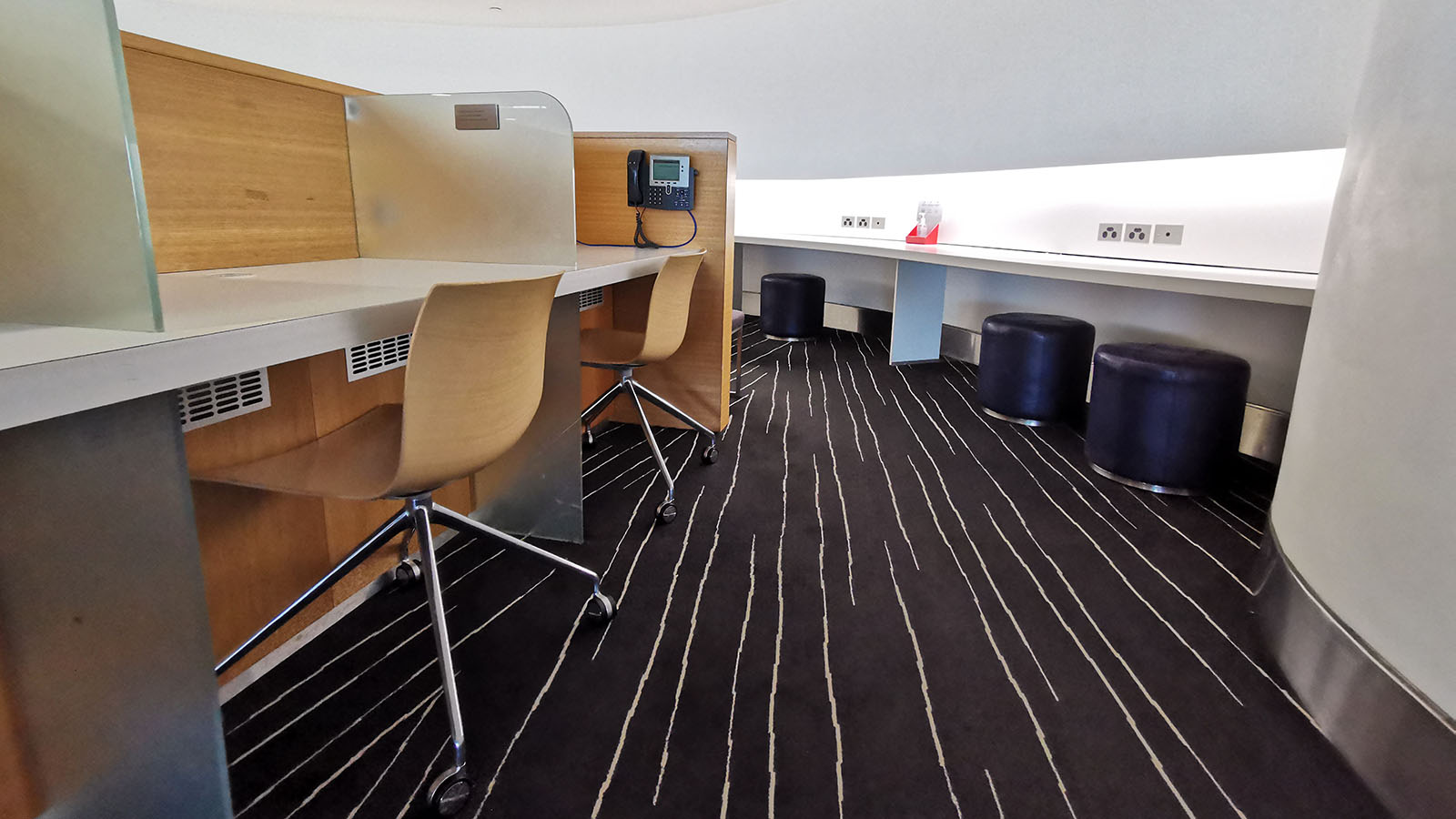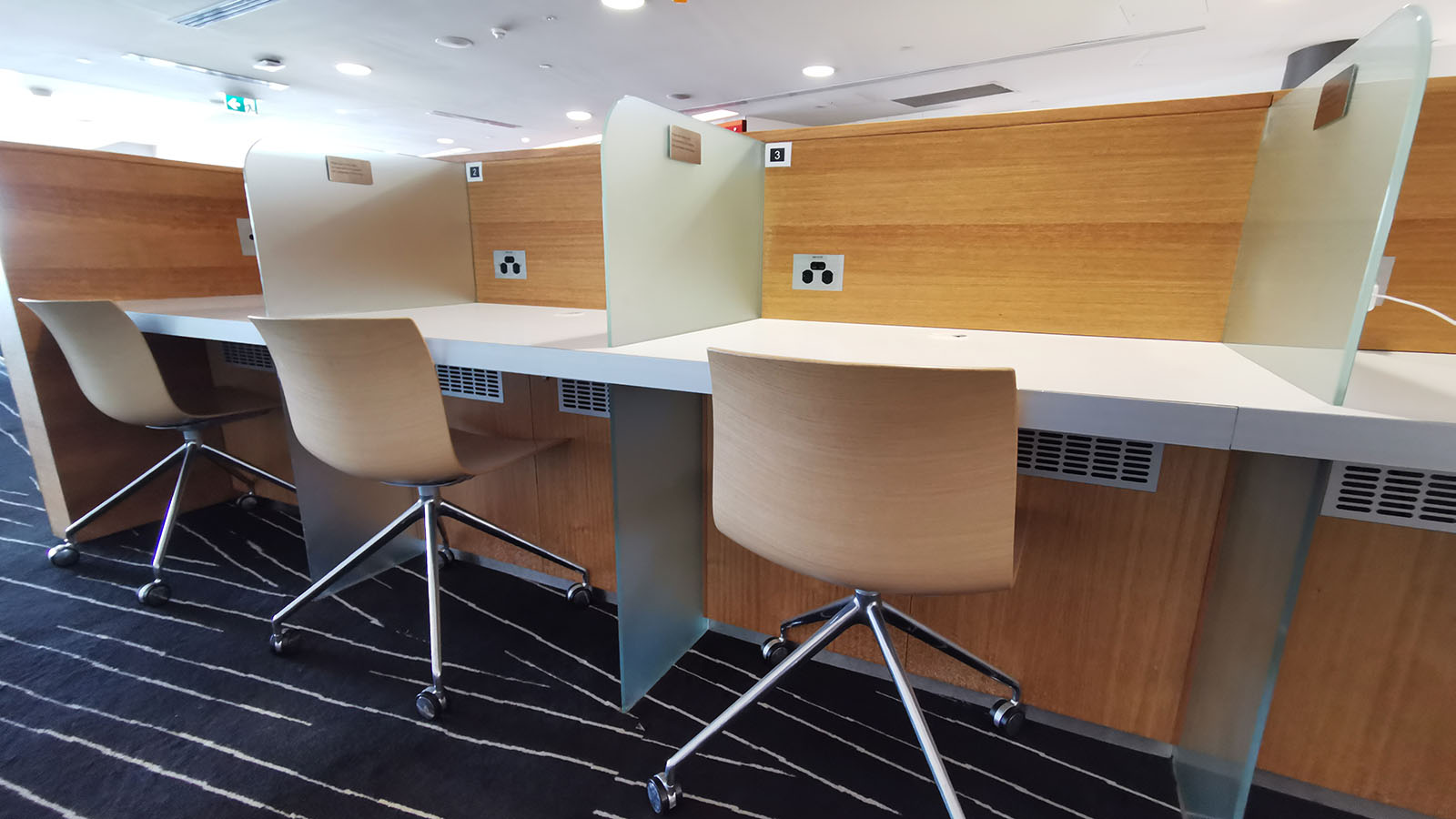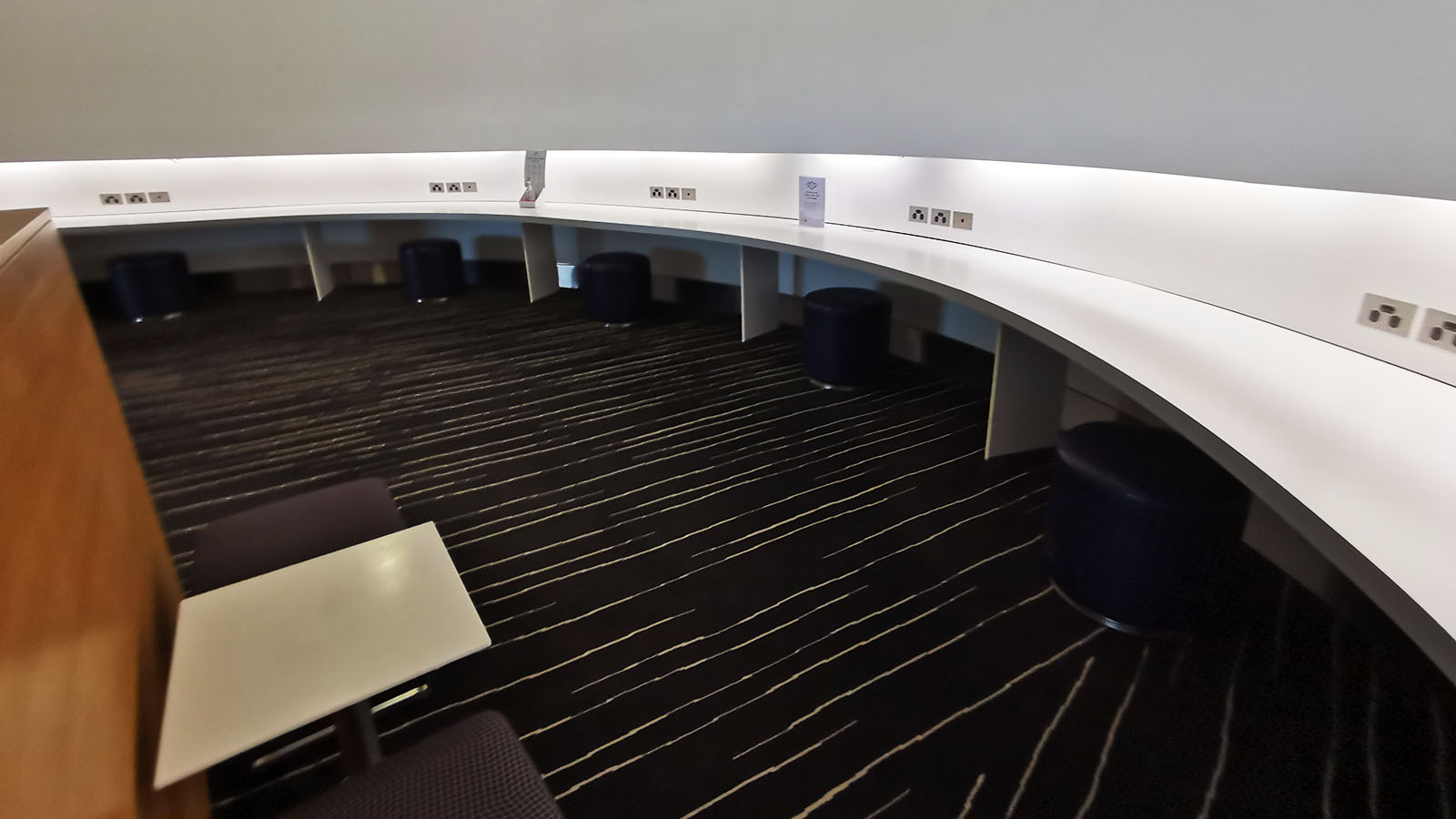 If you're instead seeking a quiet place to get some work done, head to the opposite end of the space. Except at the lounge's busiest times, you'll usually find fewer people down this way. There's also an entire wing devoted to laptop work, further emphasising those 'quiet' vibes.
Even during this visit on an otherwise-bustling Friday, this working nook provided the peace and quiet I was seeking.
Food and beverage in the Perth Qantas Club
With three tiers of domestic lounges at Perth Airport, the Qantas Club is the airline's entry-level space. The food and beverage offering here reflects that, and recognises that every guest in this lounge is flying Economy.
At lunchtime, lighter options included potato salad, vegetable and dip plates as well as fresh fruit. From the hot counter comes baked potatoes, a vegetarian curry and a soup of the day. There's also a toasted sandwich station.
In line with local requirements following the reopening of WA's borders, the buffet is back in 'assisted service' mode. Ropes prevent travellers from directly approaching the counter, with staff in between to assist.
The staff member here patiently explained all the options available to me, with a hint that toasted sandwiches were also on the menu. Looking for something simple, it was impossible to resist a traditional ham, cheese and tomato. These are made to order, with the result being a perfectly golden sandwich.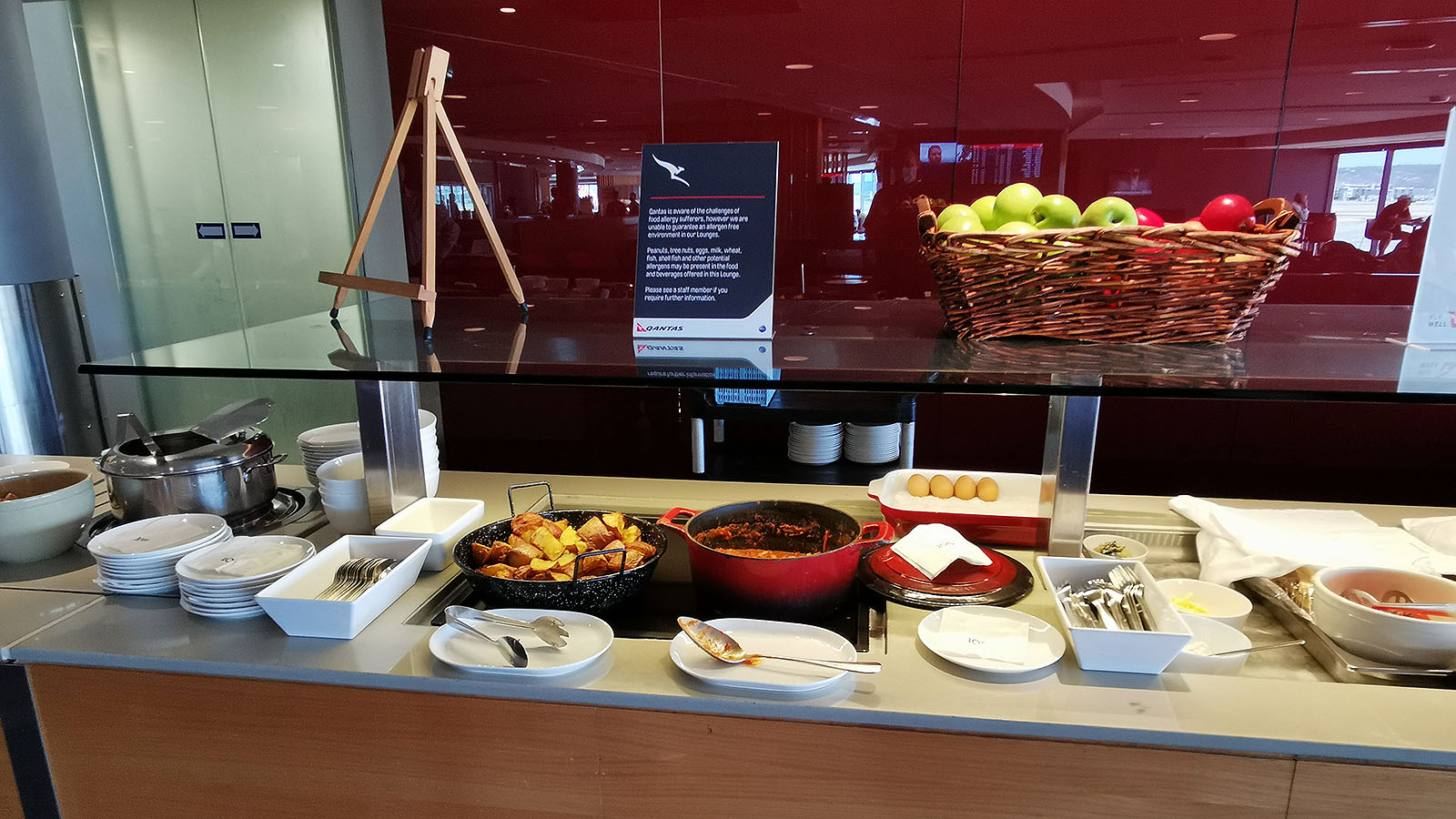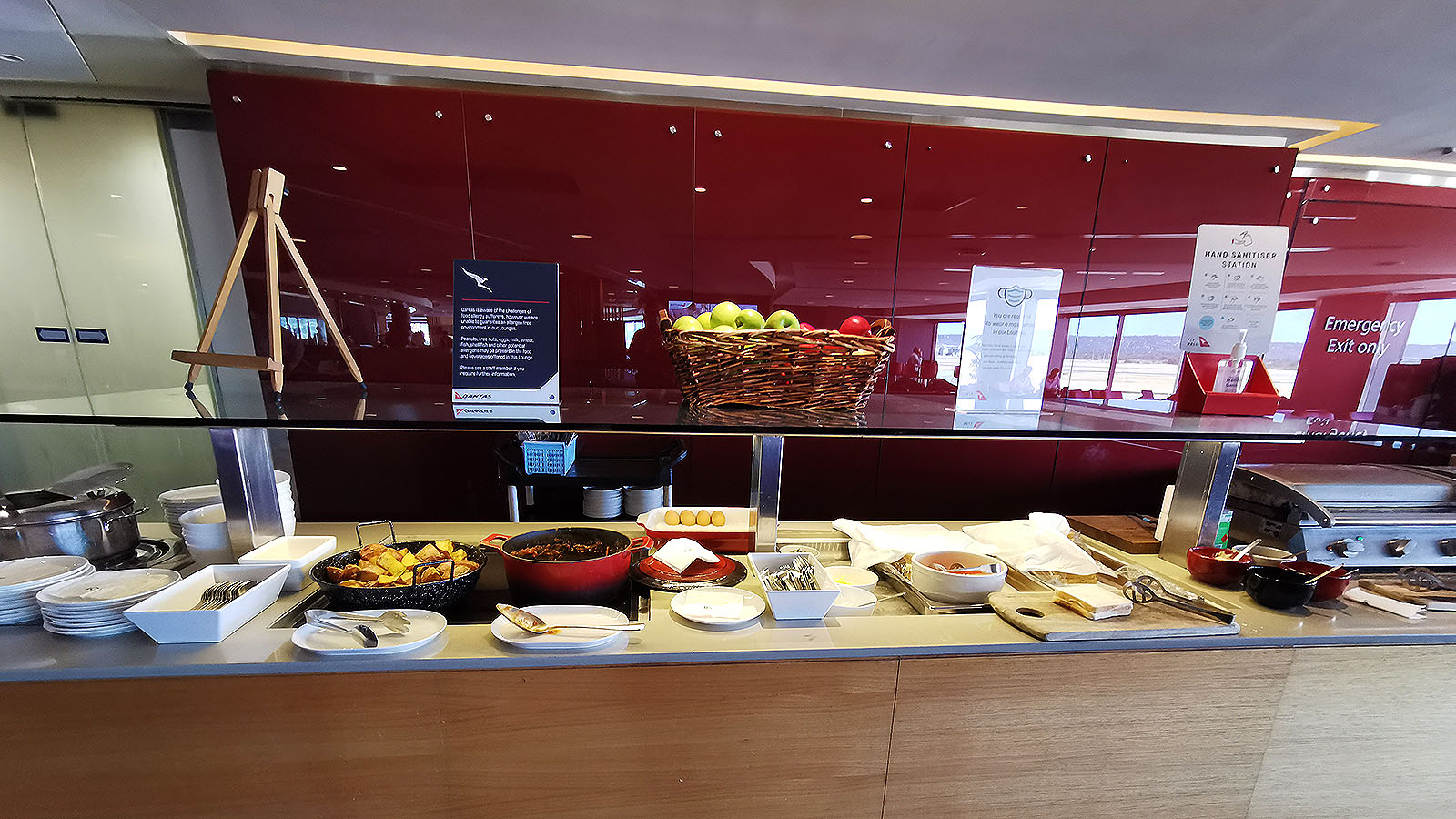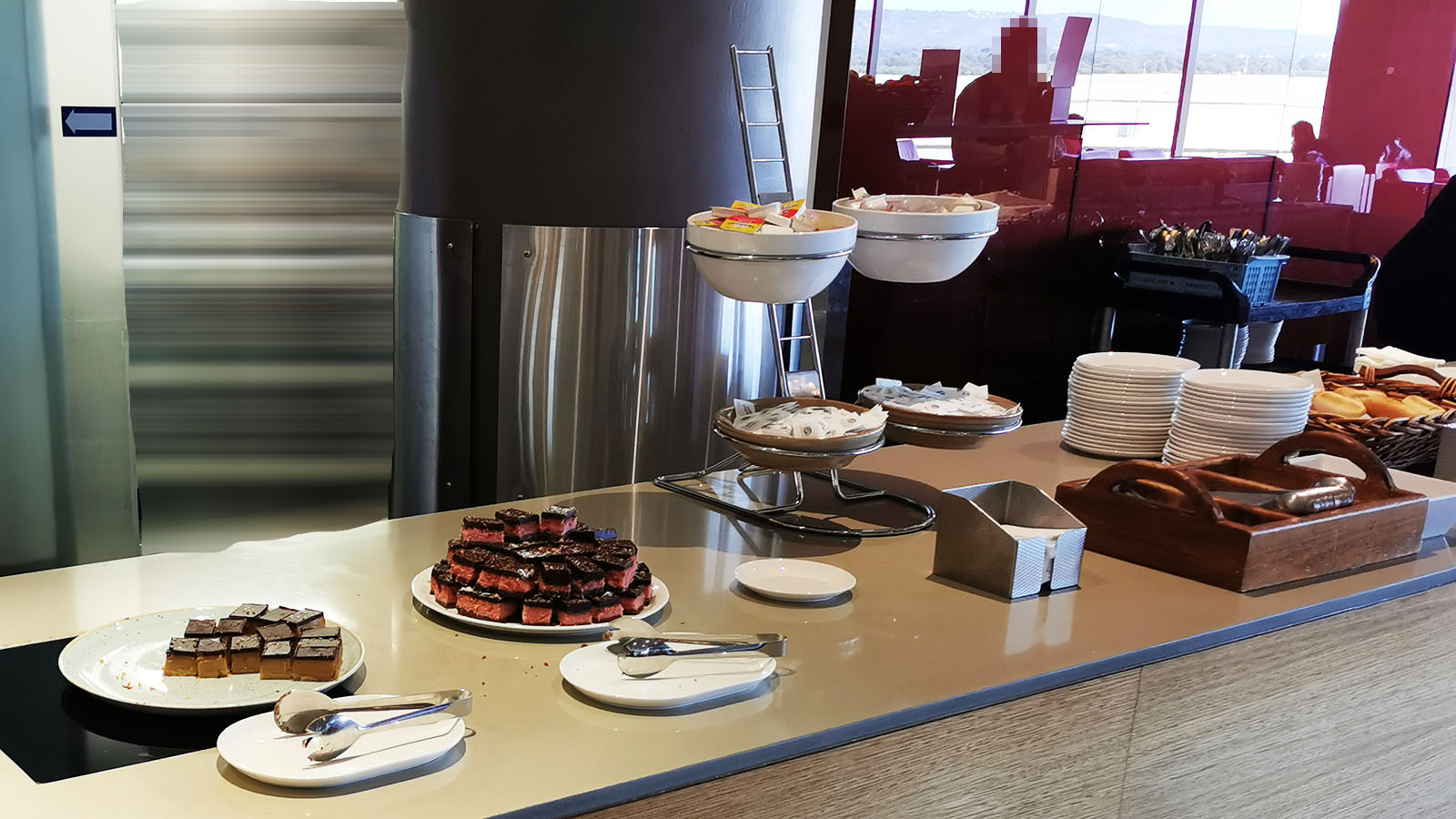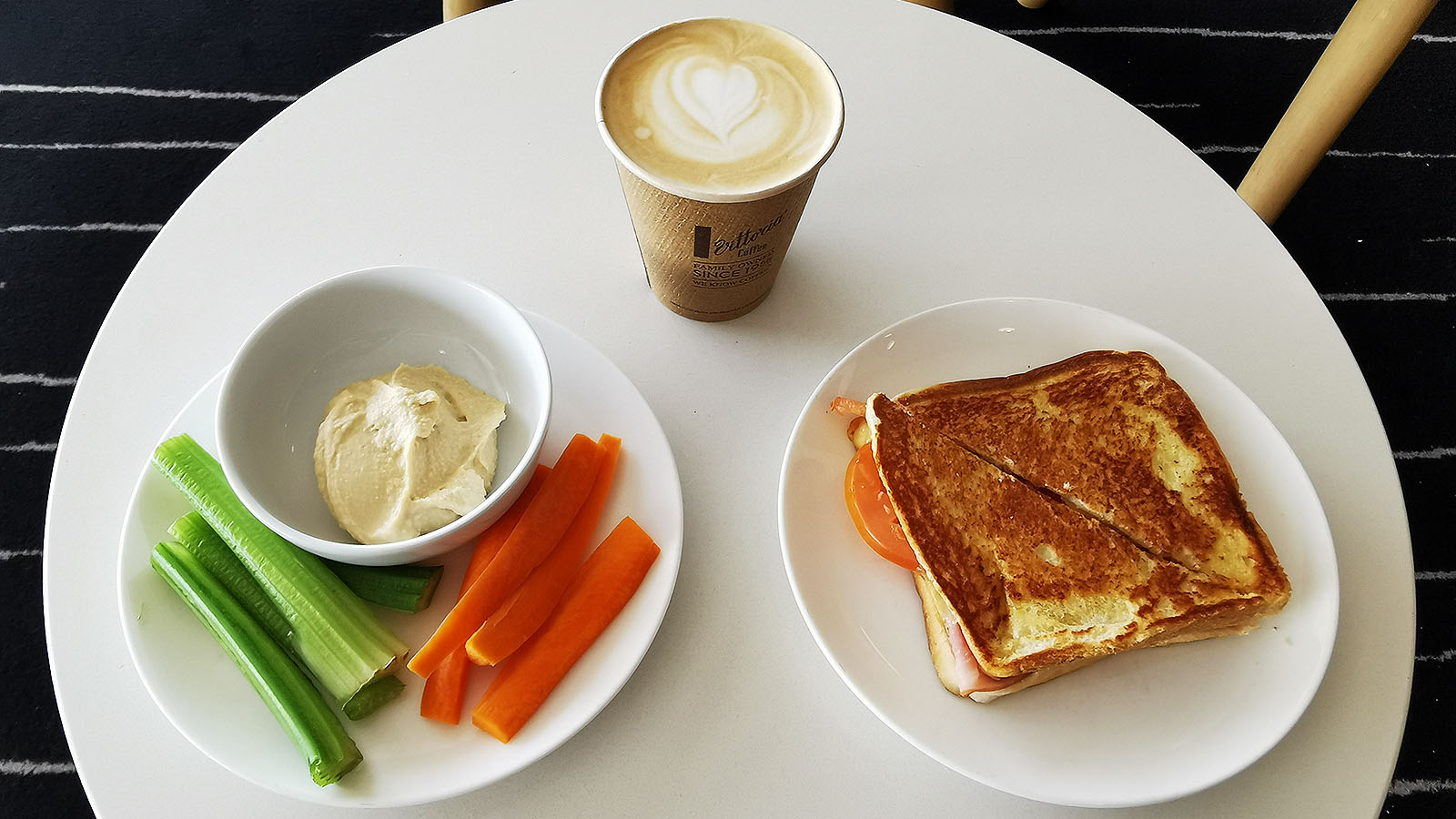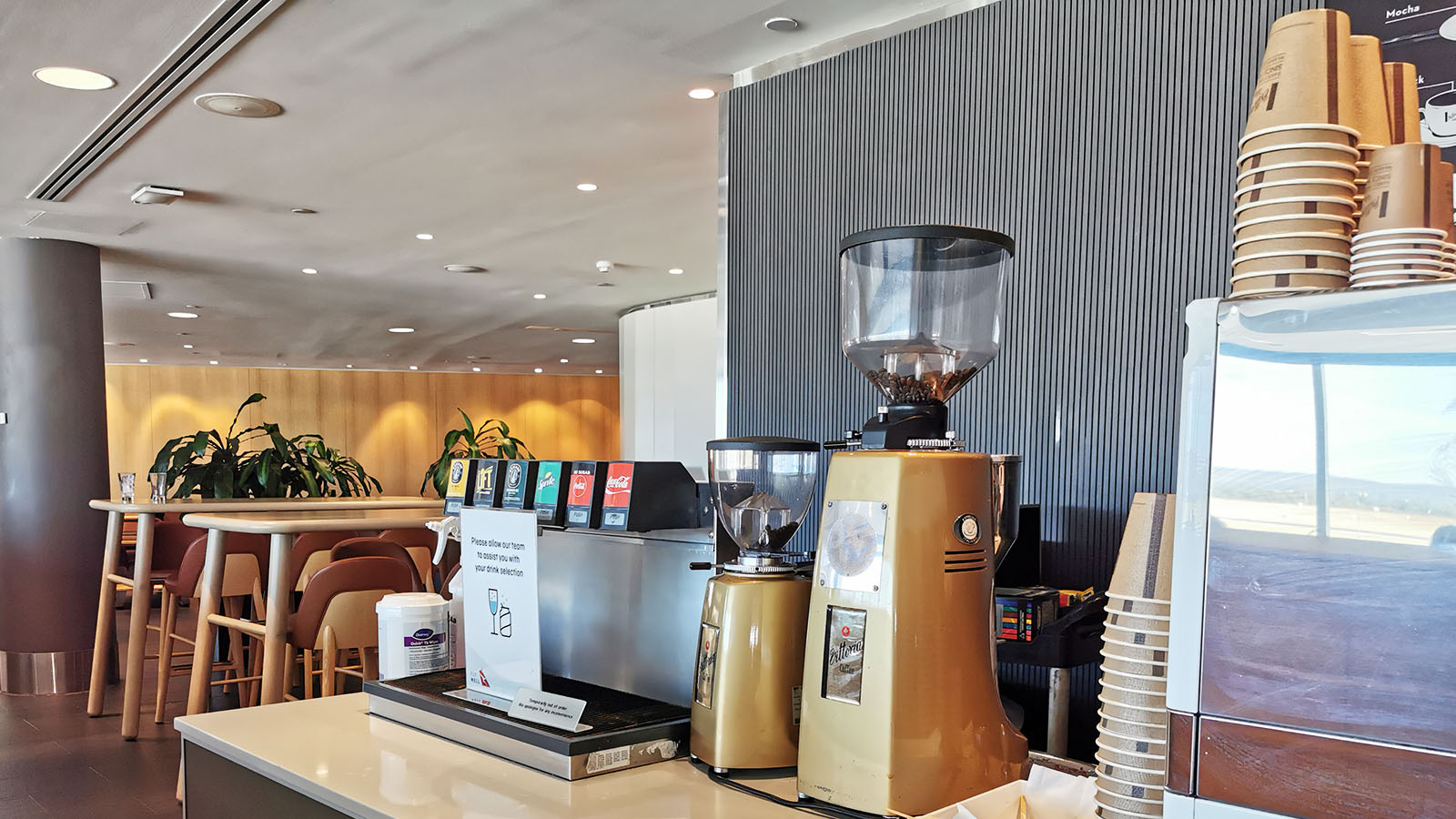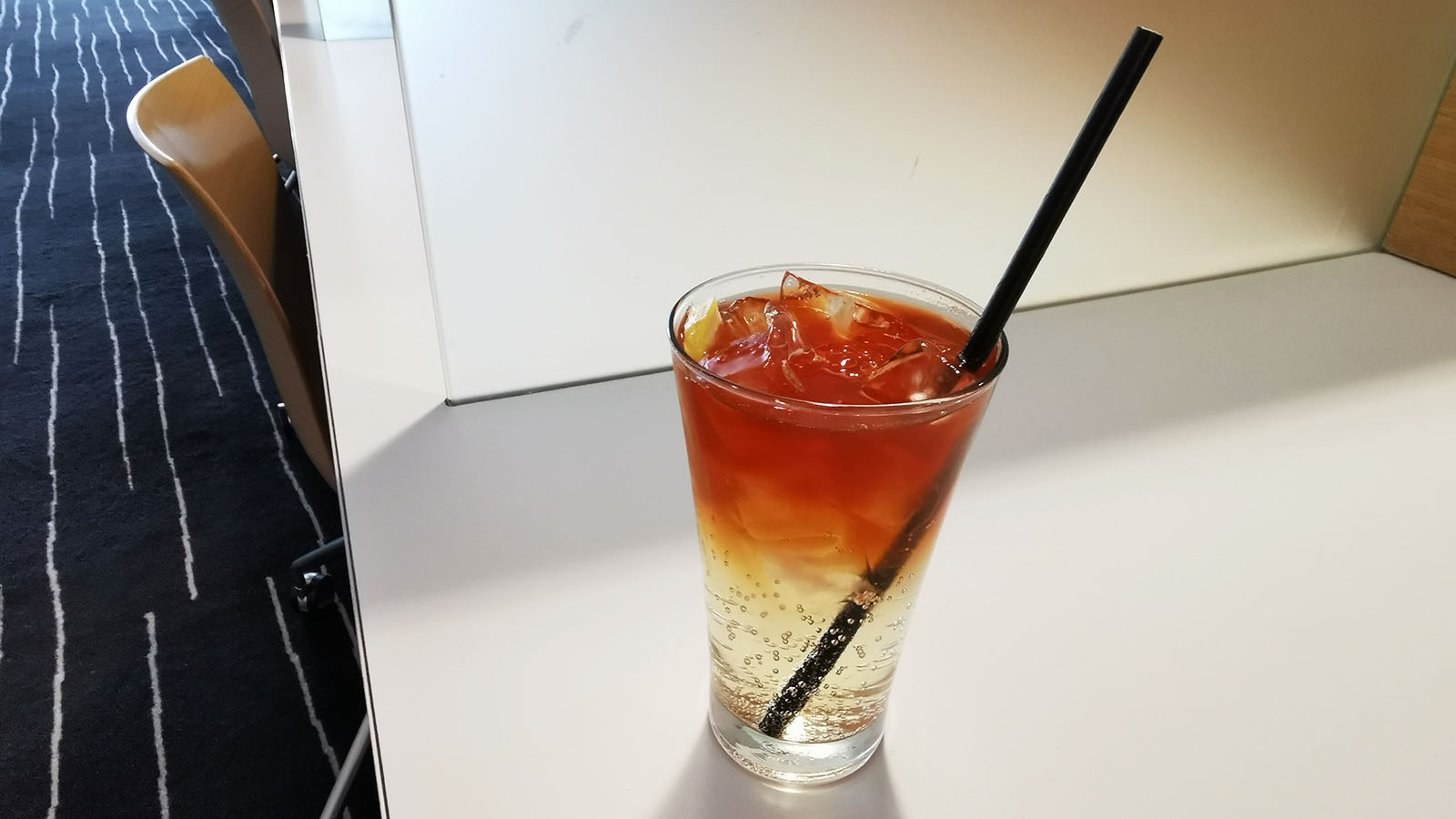 Barista-made coffee is available nearby and is served throughout the day. After ordering my lunch, a quick visit to the coffee counter saw my usual skim latte appear promptly. And in perfect time, with the toastie ready for collection just as I'd returned with coffee in hand.
The bar opens at noon, with beer, wine and spirits available. After a week spent exploring club lounges and rooftop bars, the non-alcoholic options were calling. A favourite in these scenarios is a lemon, lime and bitters.
Excitedly prepared by the bartender – who appeared thrilled to be mixing something rather than merely pouring from a tap – the refreshment was top notch.
Certainly, the nearby Domestic Business Lounge offers a greater variety of hot food, including pizza. But having just come from a late hotel breakfast – and with another meal awaiting on my flight to Brisbane – I wouldn't have wanted more on this visit.
Lounge amenities
As you'd expect, Wi-Fi is available throughout Perth's Qantas Club. Speeds were acceptable, averaging 20.4Mbps down and 29.7Mbps up. That's fast enough for most tasks, including video streaming and conference calls.
But mobile phone reception in this part of the terminal is also solid. So much so that I clocked LTE download speeds of 231Mbps, and uploads of 45.4Mbps, while sitting in the Qantas Club. I'll keep that in mind if I'm pressed for time in future, particularly if there's a queue of Netflix content still pending download before the flight ahead.
For other amusement, you'll find TVs throughout the space. Oddly though, screens came in pairs, with both tuned to the same channel. It'd make more sense for the second screen to show something useful, like flight departure details.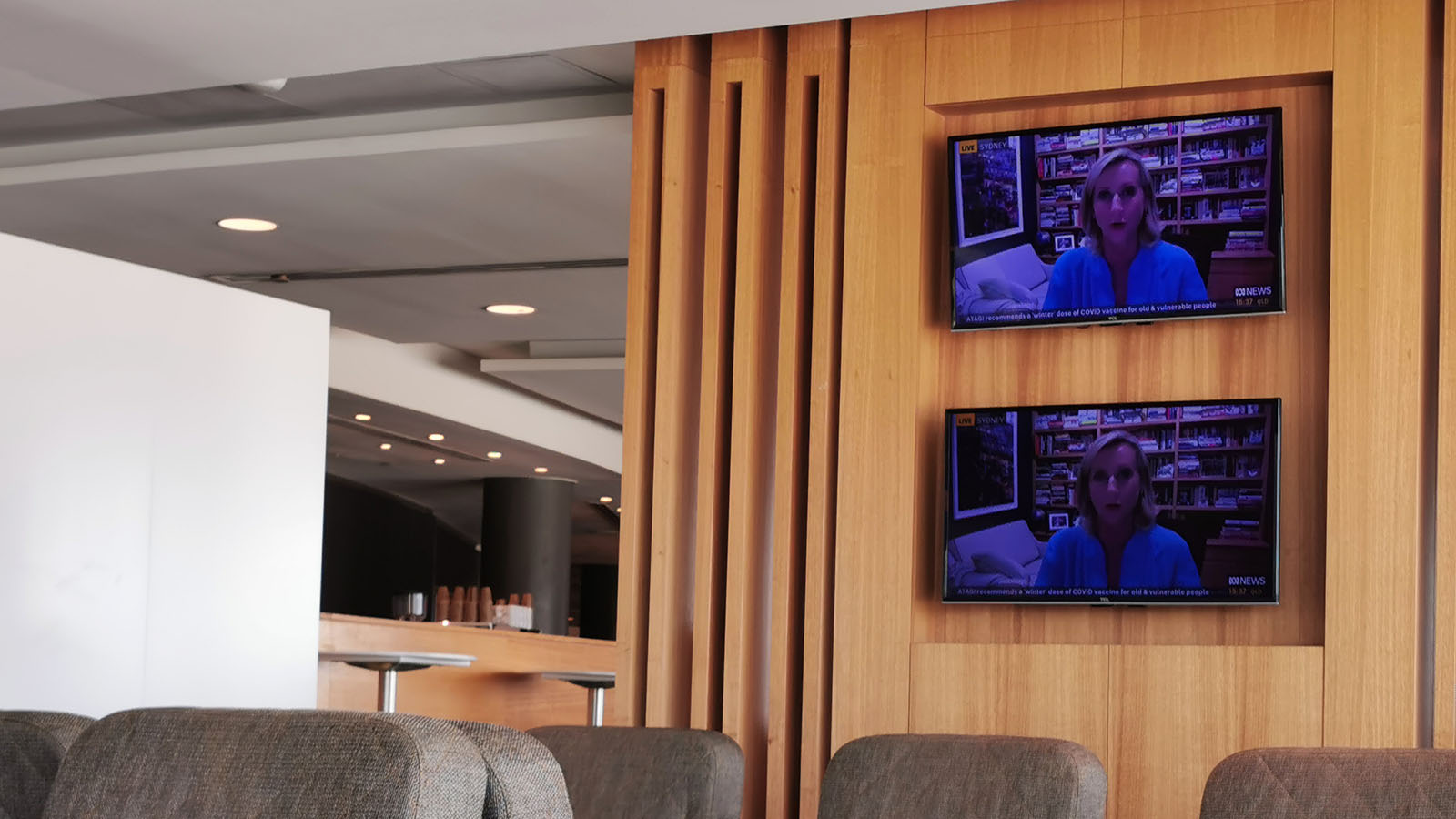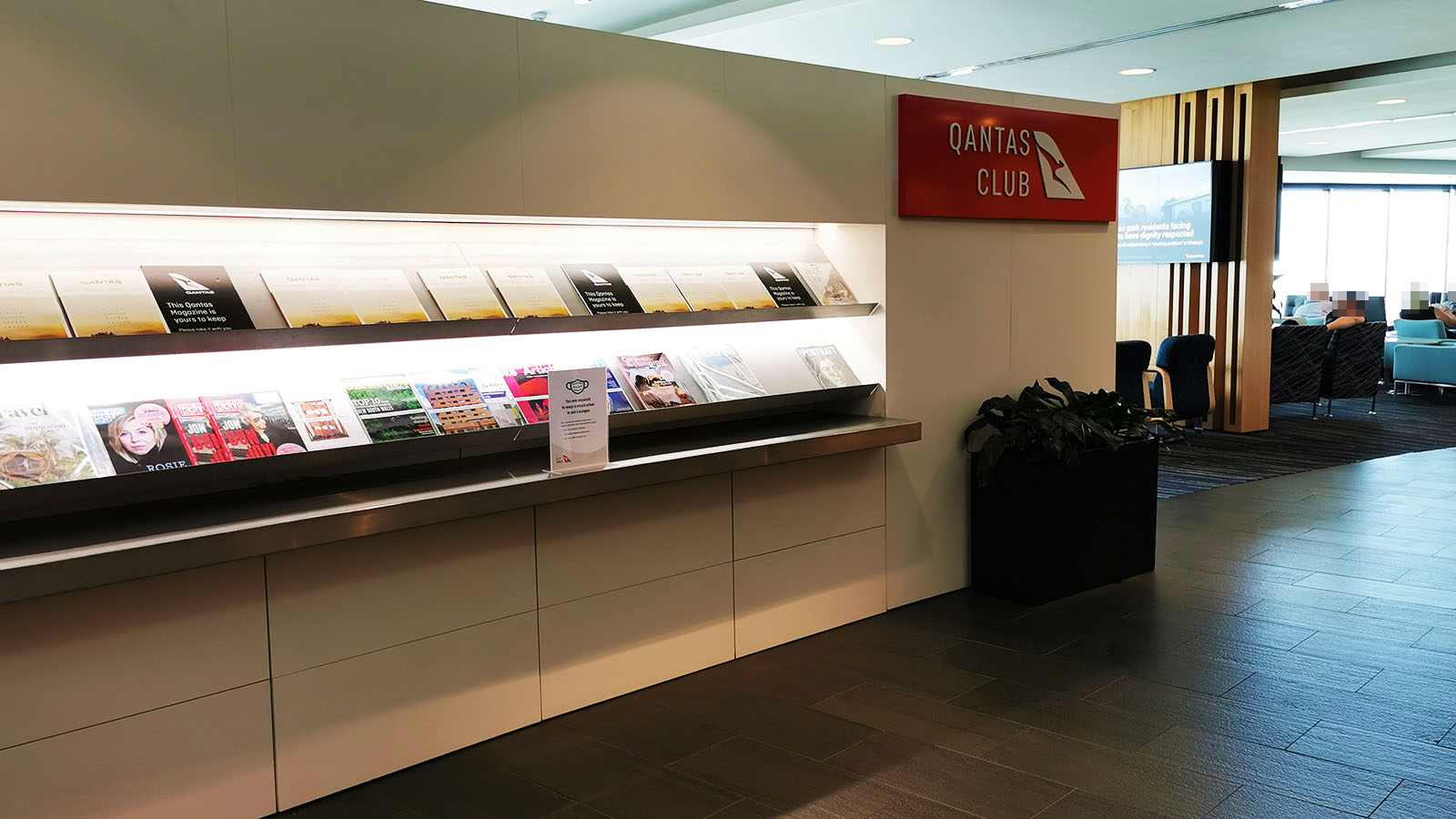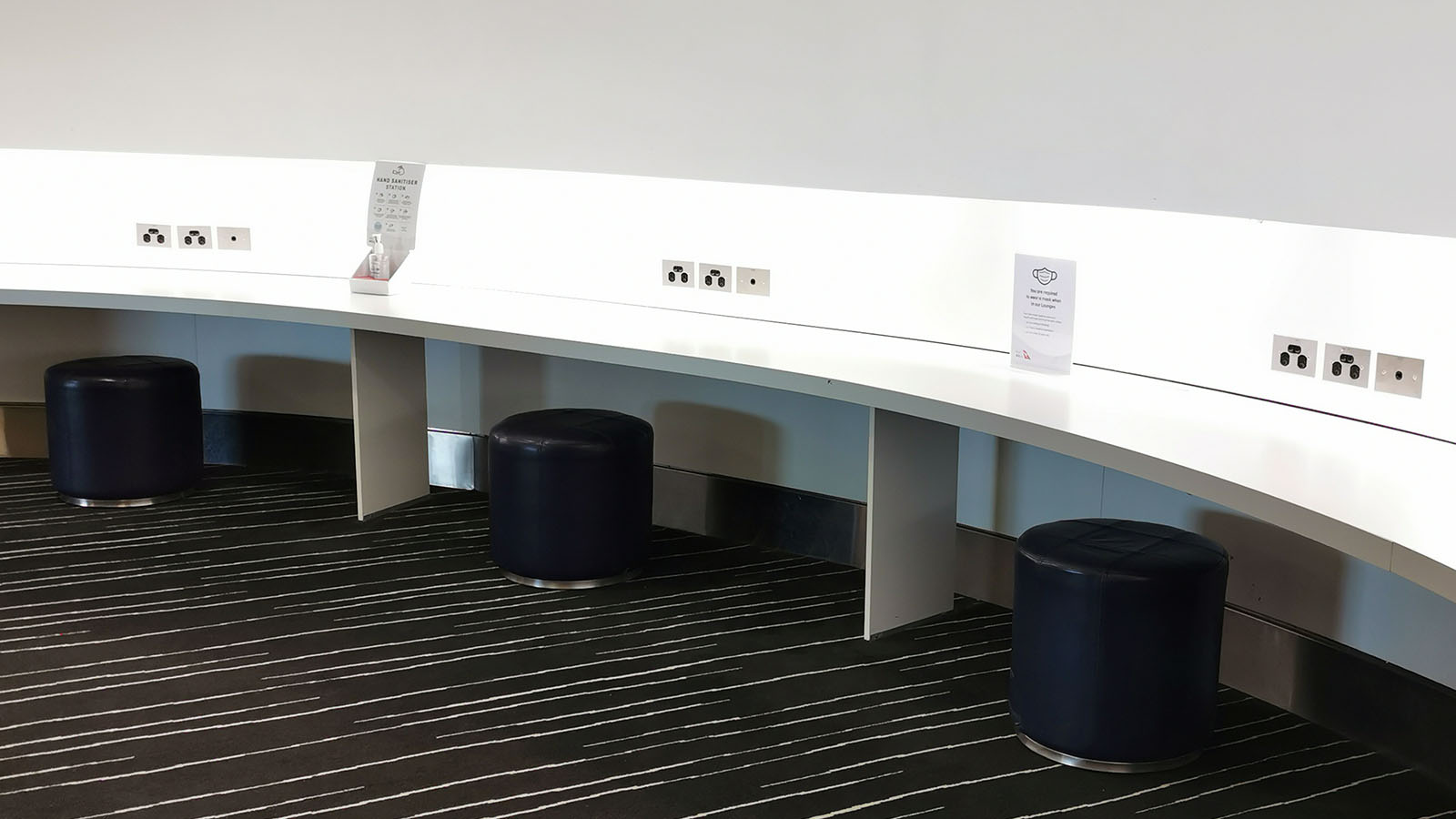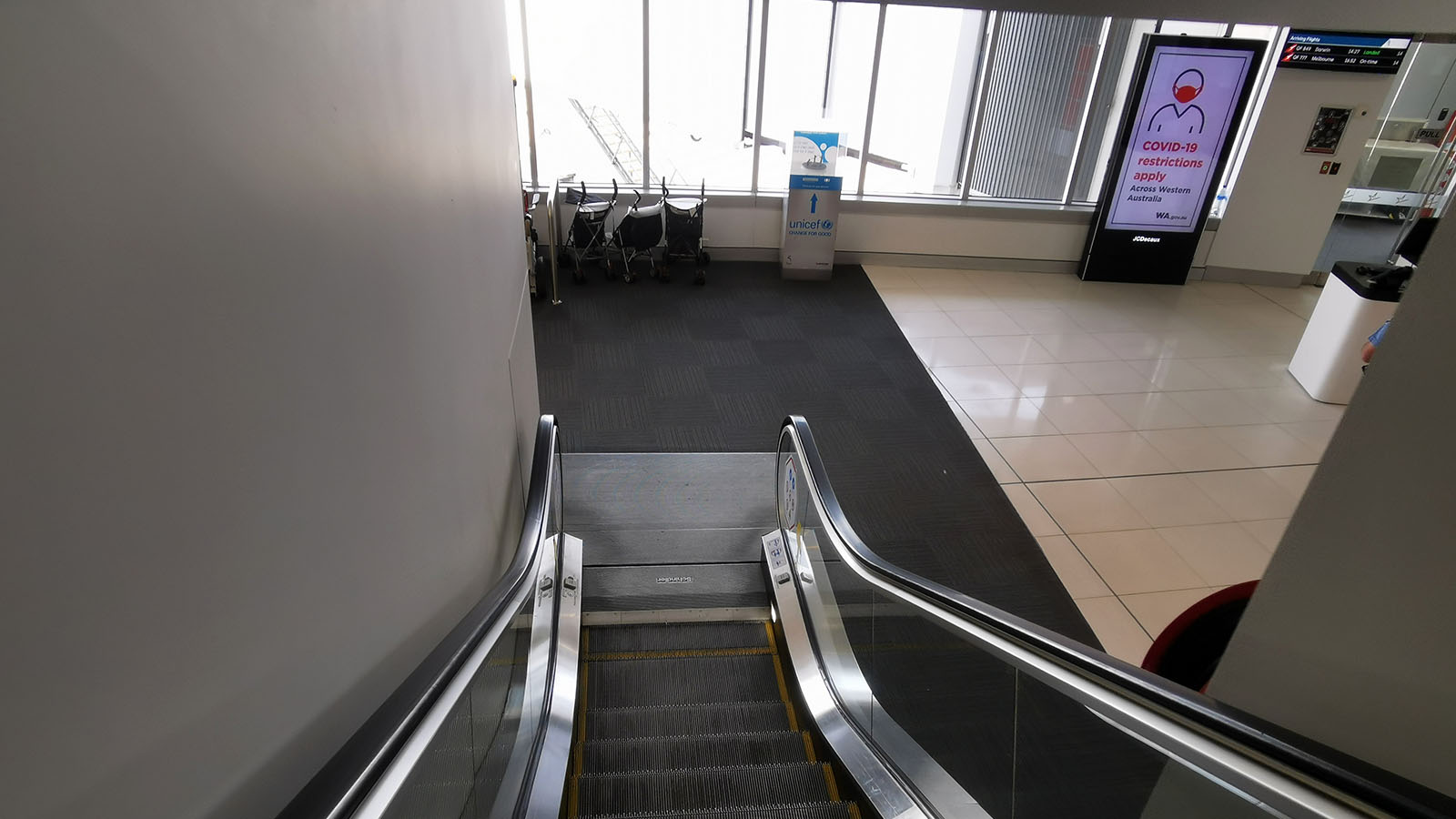 Reading material can be found back near reception. Pleasingly, there's a broader selection of magazines than at other times during the pandemic. If you're instead looking for power points, you'll find the largest collection down in the working nook.
When it's time to fly, an escalator whisks you straight from the lounge down to the departure concourse.
Accessing the Perth Qantas Club
Given Qantas' trio of lounges at Perth Airport, here's who the Qantas Club caters for:
Via lounge membership or Qantas status, when departing on Qantas, QantasLink or Jetstar:

Qantas Gold (+1 guest).
Qantas Club (+1 guest).

Single entry passholders: as provided annually to Qantas Silver frequent flyers and via selected credit cards. You might also be able to buy one-off access to the Perth Qantas Club for $49, by email offer before the flight.
Airline partner frequent flyer status, when departing on Qantas or QantasLink (not Jetstar):

oneworld Sapphire (+1 guest).
Emirates Skywards Gold (+1 guest).
Air New Zealand Gold and Elite (+1 guest, and must be on an NZ flight number).
China Eastern Miles Gold (+1 guest).

Airline partner lounge membership, when flying Qantas or QantasLink (not Jetstar):

Alaska Airlines Lounge (+2 guests).
American Airlines Admirals Club (+2 guests).
Children (under 18 years) are generally permitted beyond the guest limits outlined above. Browse the Qantas website for the latest details.
Of course, if you're flying in Qantas Business, you'll want to use Perth's Qantas Domestic Business Lounge instead. The same is true of Qantas Platinum and Platinum One cardholders, along with oneworld Emerald members and partner program equivalents.
Summing up
Perth's Qantas Club lounge is perfectly serviceable. I arrived in search of a light bite to eat, a barista-made coffee and somewhere quiet to work before my flight. On all those fronts, the lounge ticked the boxes.
The sweeping airport views are also nice to enjoy: particularly when there's a line-up of Qantas Airbus A330 jets at the aerobridges. Reflecting on where I was – and looking over the planes parked outside – certainly gave the feeling that travel is finally back on track.
This is a lounge I'd spent many hours in prior to the pandemic, and safe to say, it's nice to finally be back.
Photography by Chris Chamberlin, who visited the lounge on a paid ticket by way of his Qantas Frequent Flyer status. Feature image courtesy of Qantas.
---
Stay up to date with the latest news, reviews and guides by subscribing to Point Hacks' email newsletter.
Qantas Club, Perth
was last modified:
December 9th, 2022
by