Qantas have a fleet of 20 Boeing 717 small jet aircraft which you'll find on a range of domestic routes operate by QantasLink.
As part of the car vs plane comparison from Sydney to Canberra (coming later today!), I redeemed points for Business Class on one of the couple of daily flights operated by a 717 between the two cities – and one of the shortest flights with a Business Class cabin in Australia, with around 45 minutes of flight time.
Most flights don't have business class, but a couple do – and this is what you can expect if you're booked on one, or decide to use points for an upgrade or redemption. Hint – you probably shouldn't.

Research & Booking
I was booking this trip around a week before departure, and Business Class seats available for redemption weren't as available as I thought they would be. Regardless, there were a couple of options and I picked QF1515 which worked well for our schedule.
This flight would cost 16,000 Qantas Points if booked outright until 17 September 2019 but due to the recently changes to the Qantas Frequent Flyer program, this will increase to 18,400 Qantas Points afterwards – plus around $55 in taxes and fees.
If you're looking to redeem points for Business Class on routes that don't always have Business Class due to the aircraft scheduled on them, like Sydney – Canberra, then it's worth checking the flight schedule before going hunting for points redemptions and finding there are no seats available. Not seeing any seats could be due to no, or only one, flight that day being operated by a 717 with Business Class.
Even within the Boeing 717 fleet that Qantas operate, not all of them feature a Business Class cabin – according to the Qantas 717 seatmaps, there are 9 aircraft with Business Class and 11 without.
The Flight
Spoiler – it's really not worth going out of your way to use your hard-earned points on a 45 minute flight, as you would imagine.
But for the purposes of our trip, it was going to be a Business Class vs Premium Car rental comparison, so with 16,000 Qantas Points fewer in my account I was at least intrigued to see what was possible on a short flight, and in the 717.
As you're travelling in Business, you have access to the Qantas Domestic Business Class Lounge – we'll be running a 'lounge overview' on this lounge next so I will leave more pictures and opinion to that.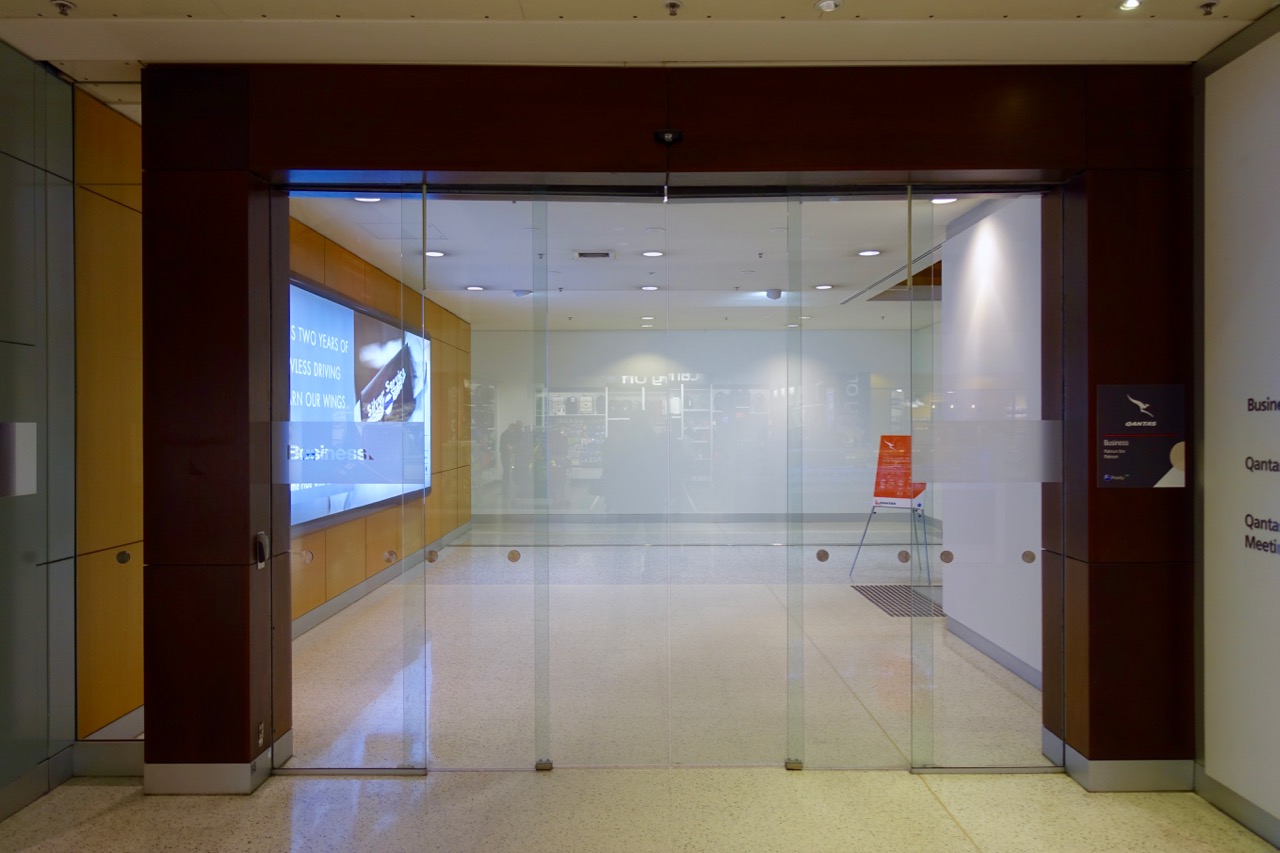 After lounging for a bit, here's the 717 waiting to board in Sydney. OK, it's more an ad for HSBC who seem to be the world's biggest jet-bridge manufacturer (I kid), but it gives you the idea – the 717 is definitely a little sister to the Qantas 737's we all know and, erm, love.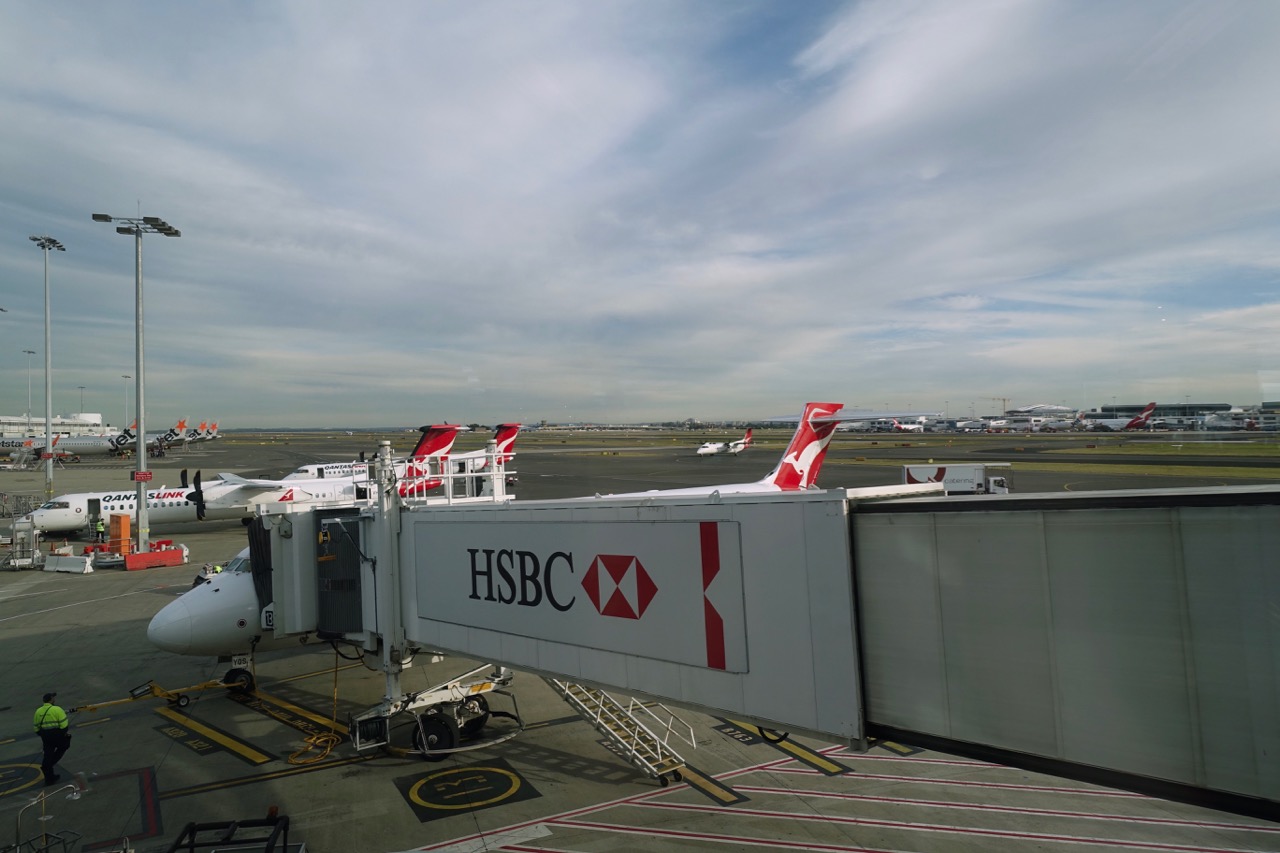 One advantage of taking a 717-operated flight over a Dash Q400/Q800 is that at larger airports you'll likely be boarding by jet-bridge instead of portable stairs. There was a sizeable crowd waiting for this Canberra flight.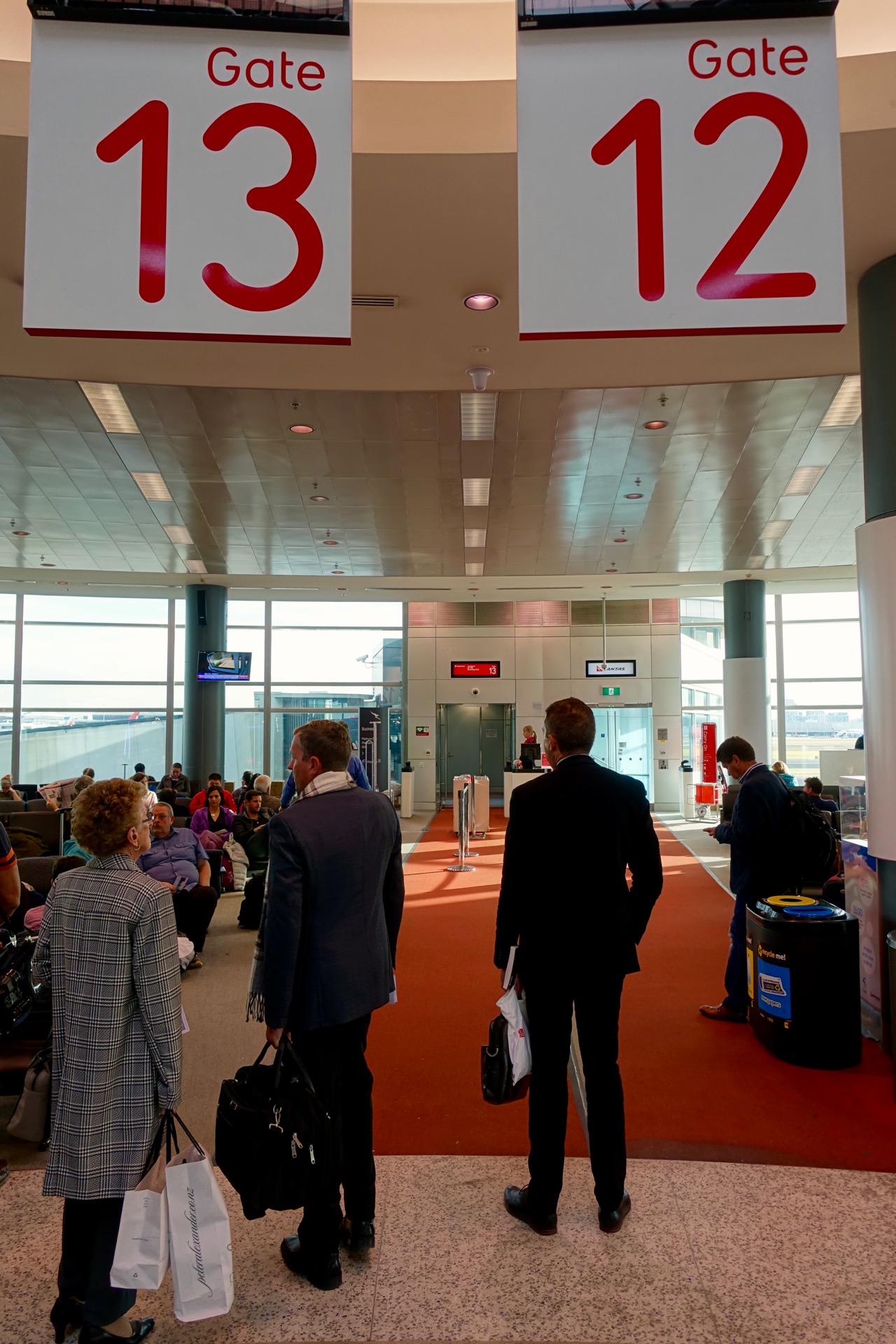 Once on board, the familiar Qantas 'Roo welcomes you at the front of the cabin – which reminds me of the same design element on the altogether much more massive A380.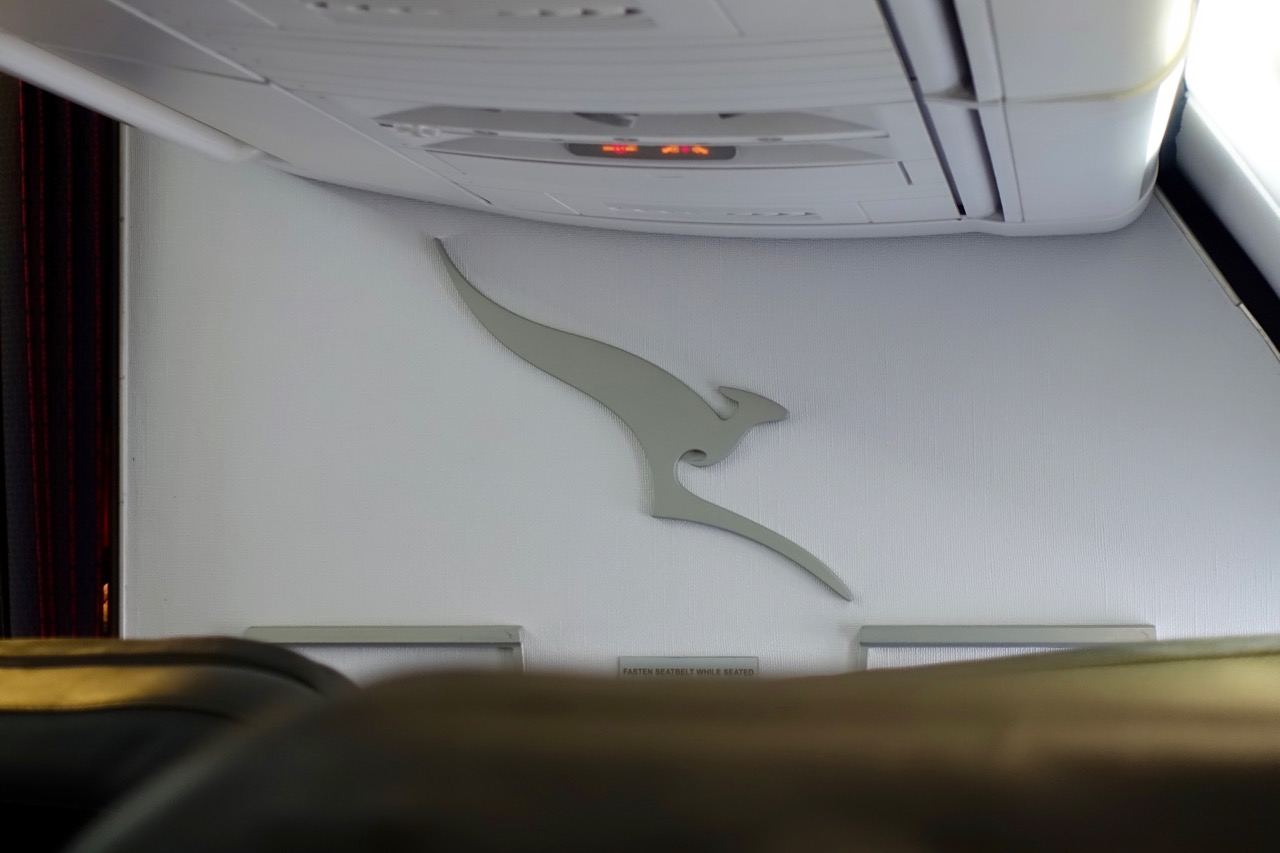 The Business Class cabin is in a 2-2 configuration, with a 37″ seat pitch and 20″ seat width. The space is comparable to what you'd find on Qantas 737's too, maybe a touch narrower.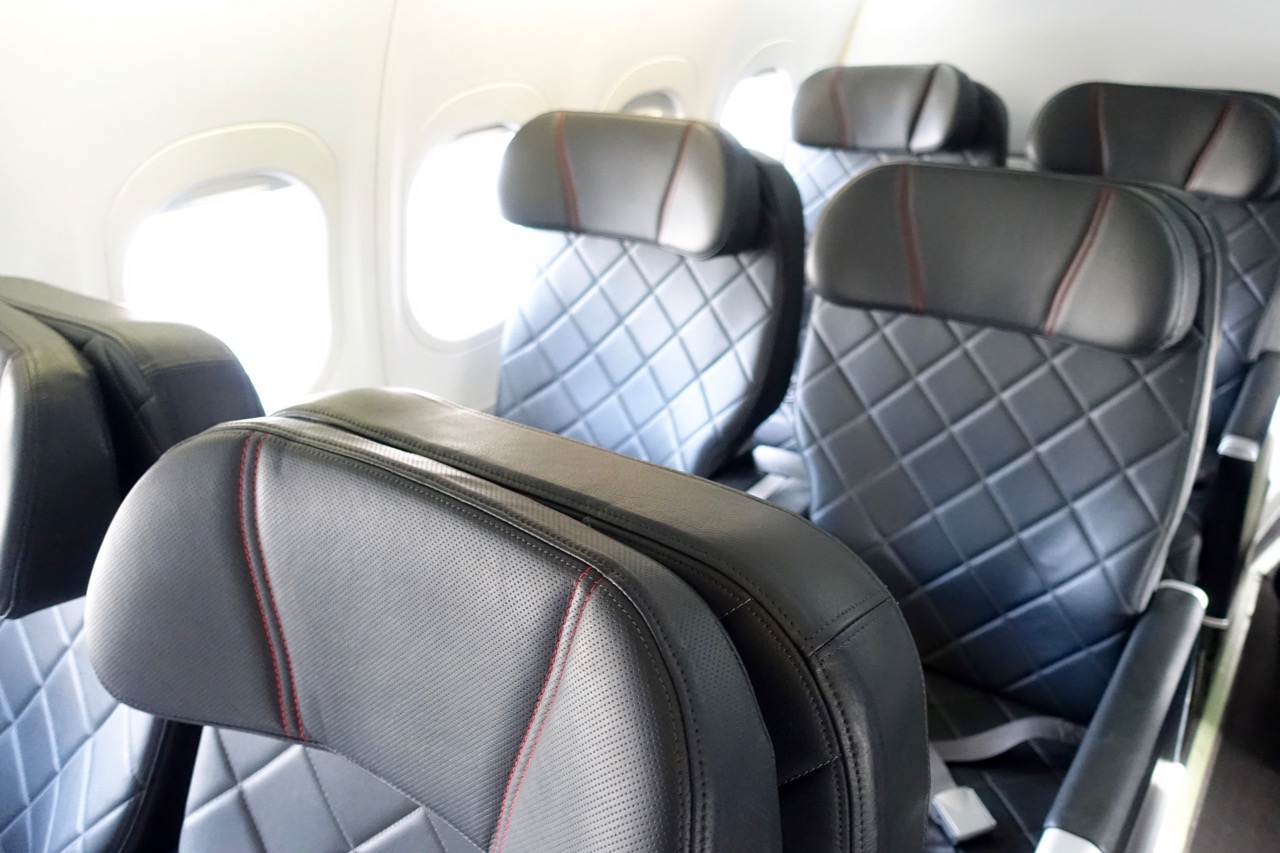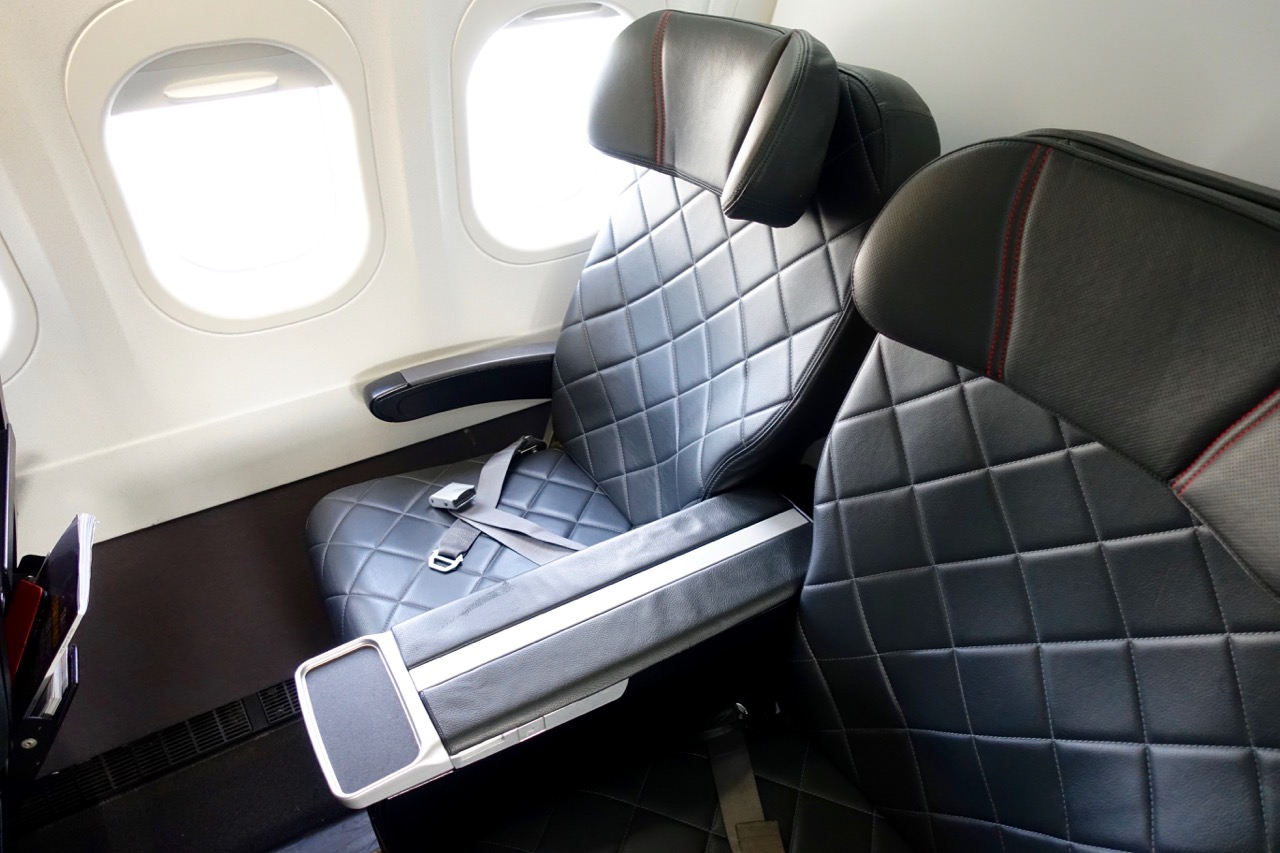 The seats are covered in dark, stitched leather which has worn well over the last year or two that this configuration has been in service. The seats were pretty comfortable – no complaints here.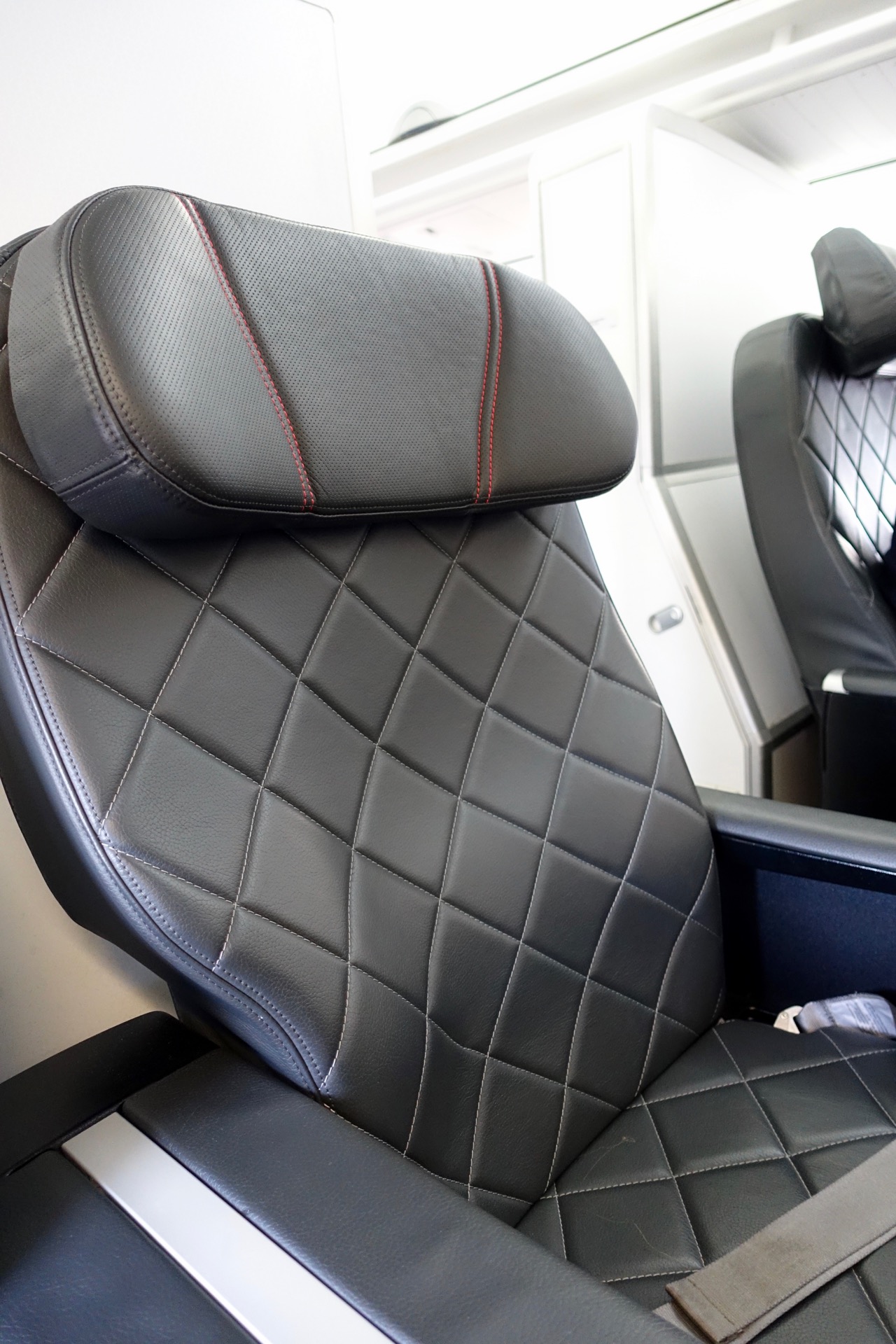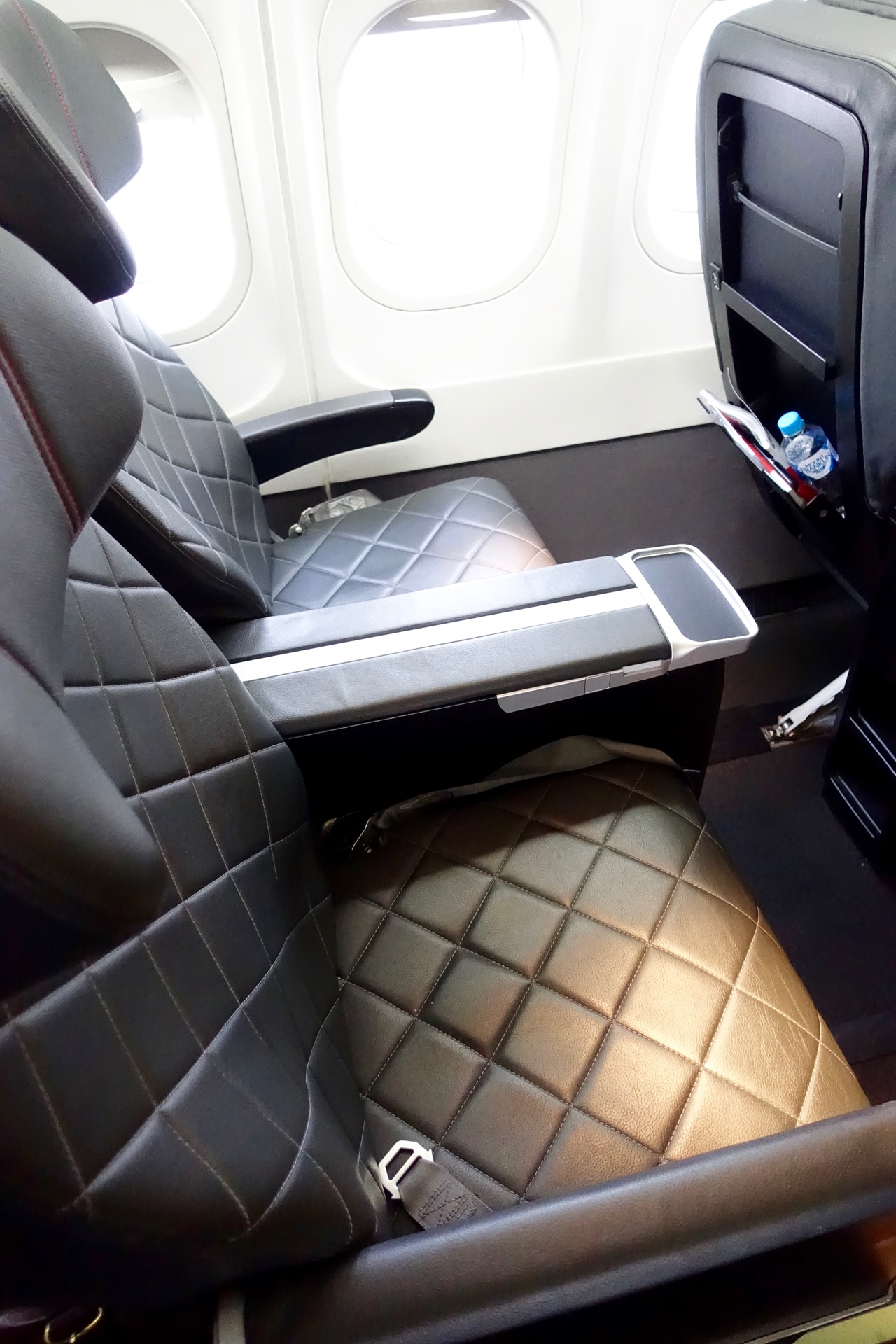 Legroom was perfectly adequate, and seat recline – well it existed, but I didn't exactly need to try it out with around 30 minutes between seatbelt signs off and then back on again.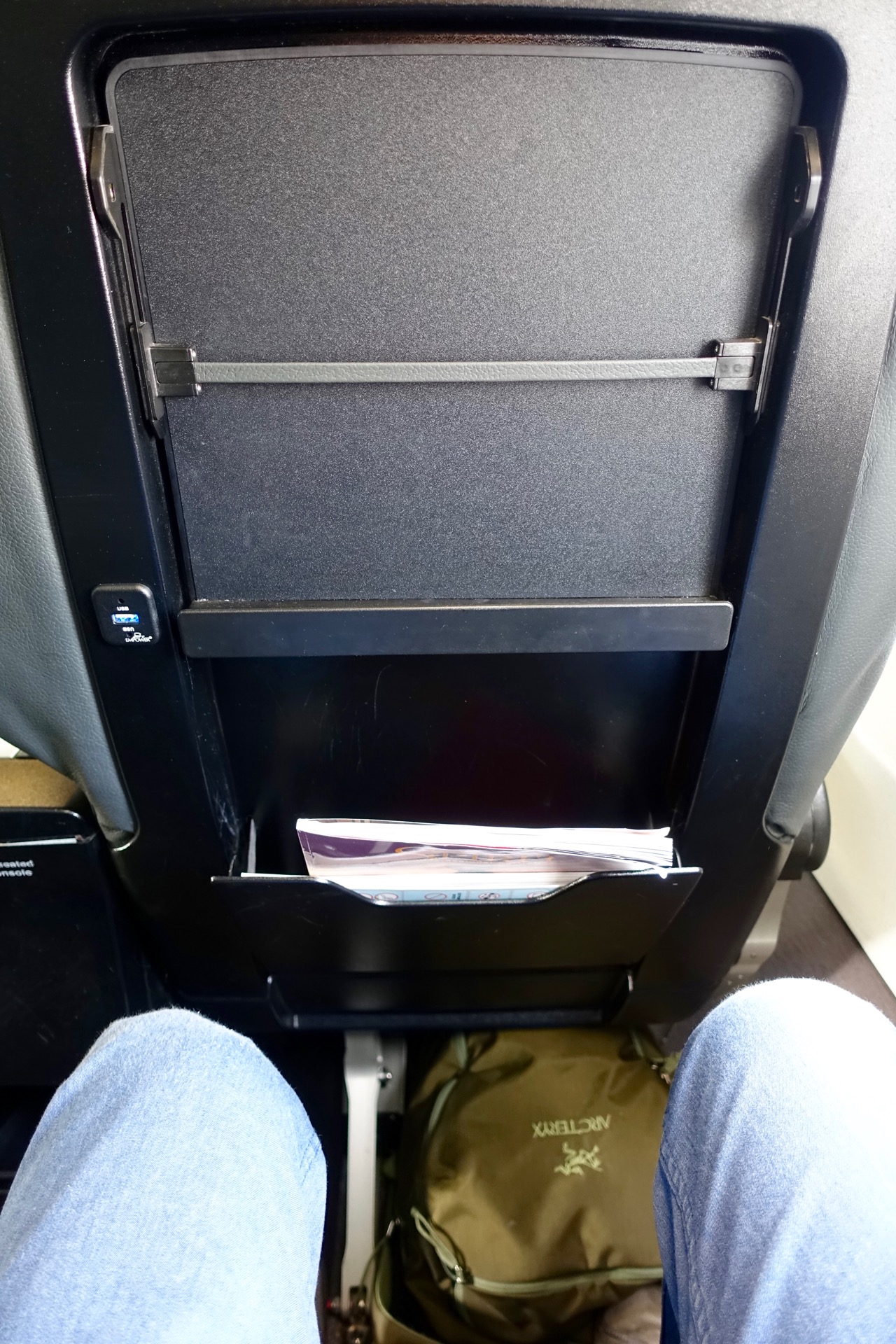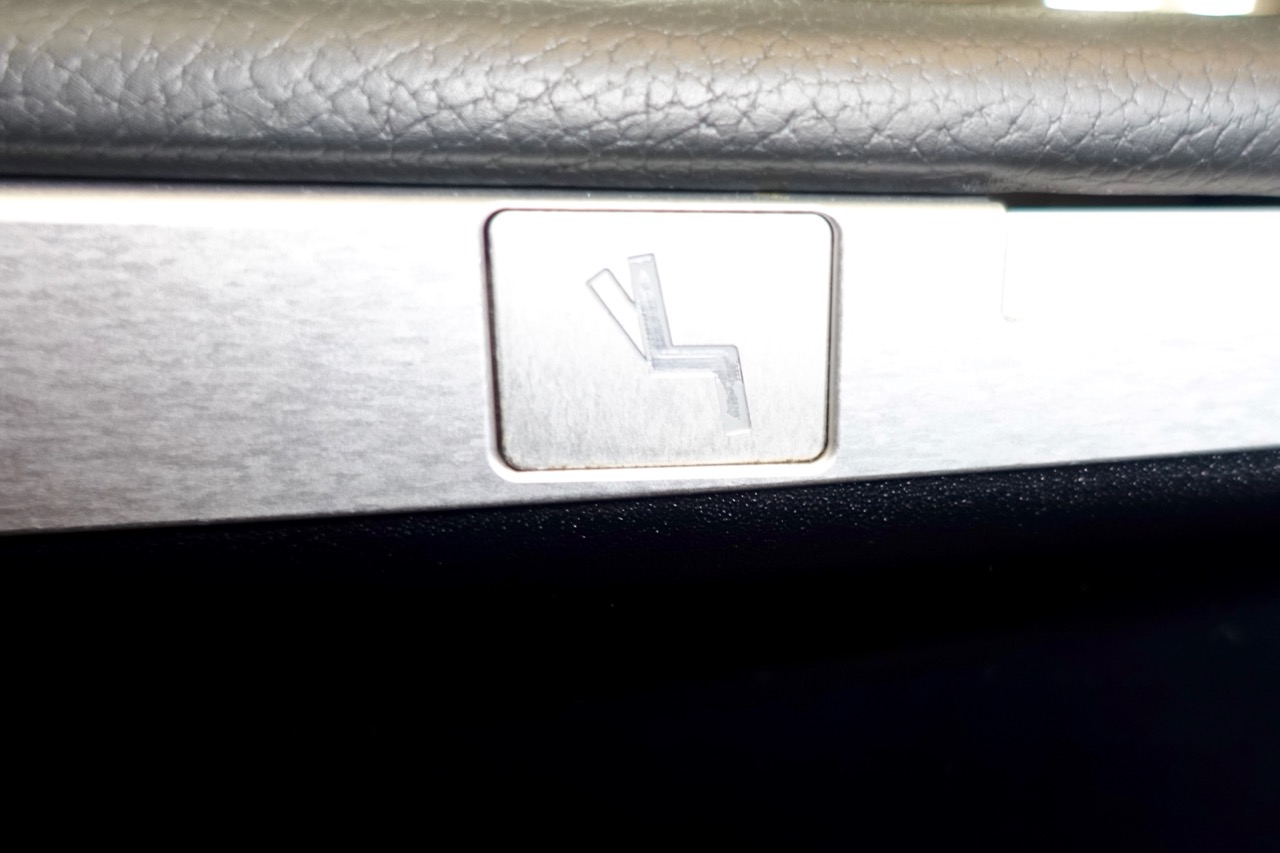 You can charge your device or the included Qantas iPad for inflight entertainment from the USB port on the back of each seat.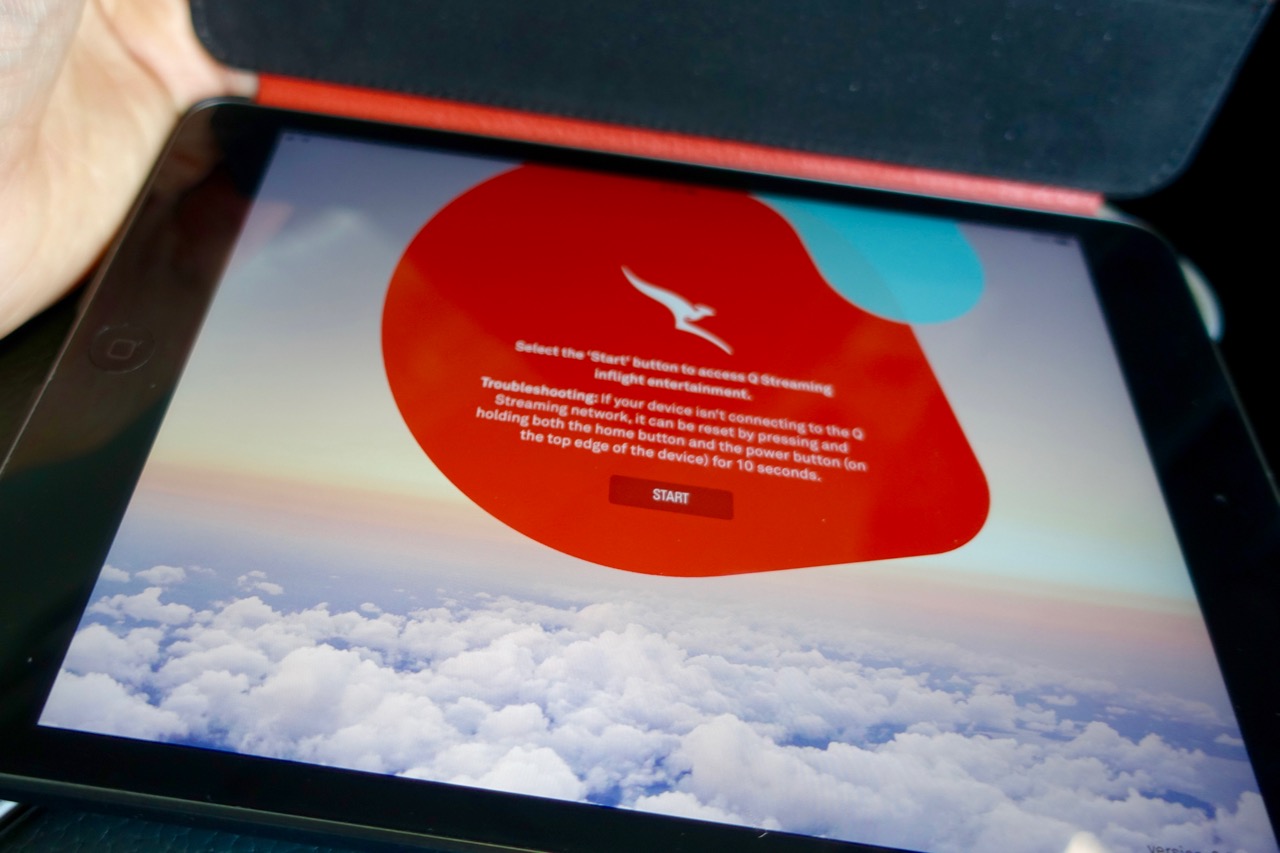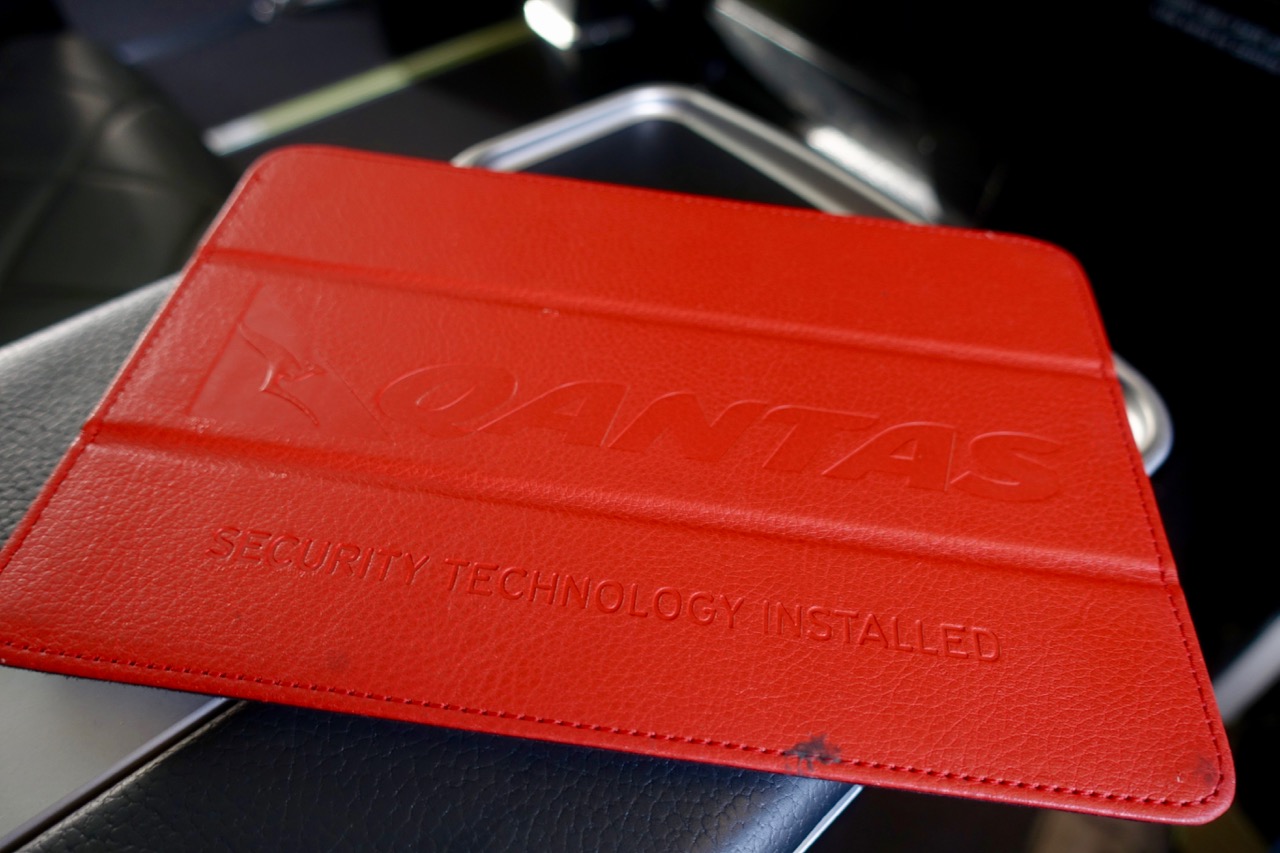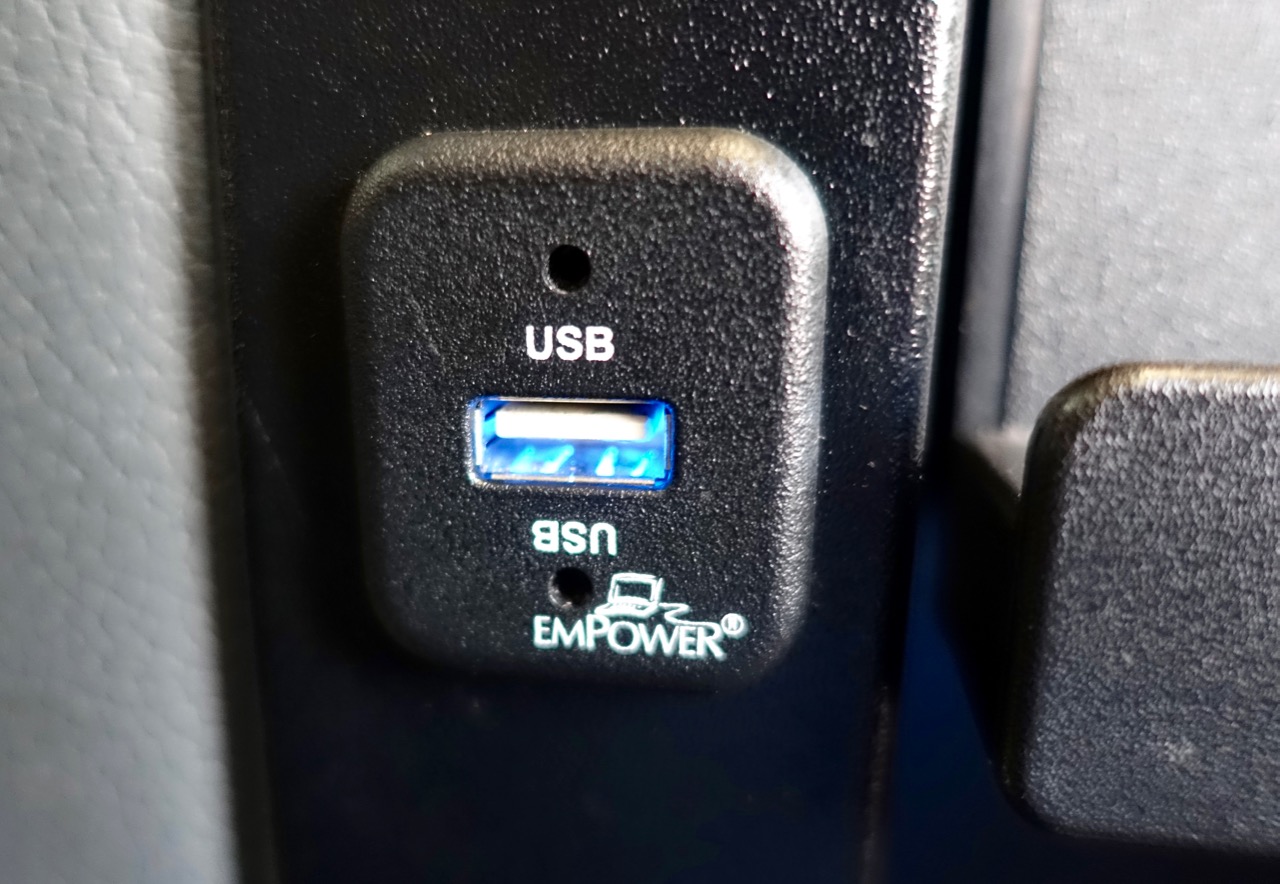 After what felt like a taxi longer than the time we would have in the air, we were booted off the runway and into the air. The take-off itself was really dramatic in a fun way, climbing and banking so steeply I felt like I was looking down onto the runways and aircraft whilst we still over Sydney airport.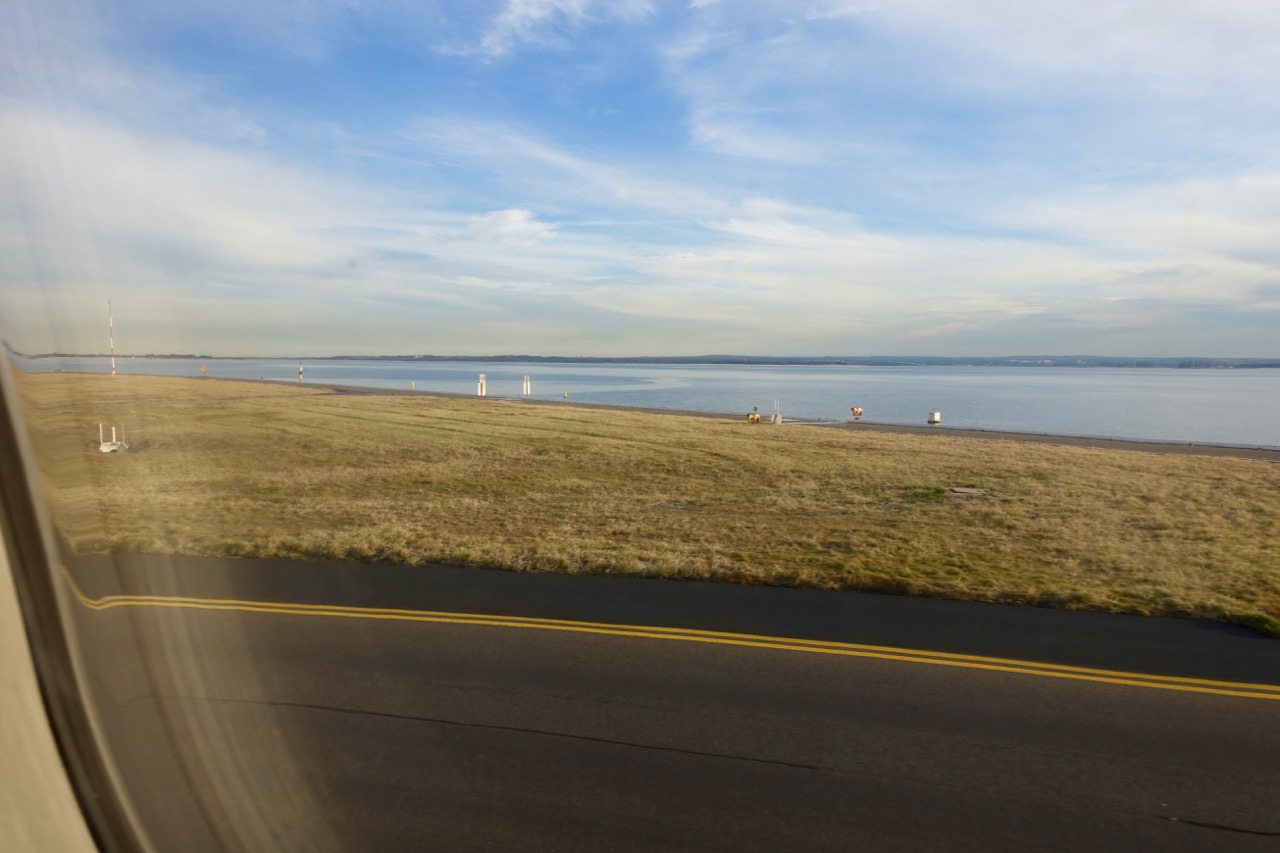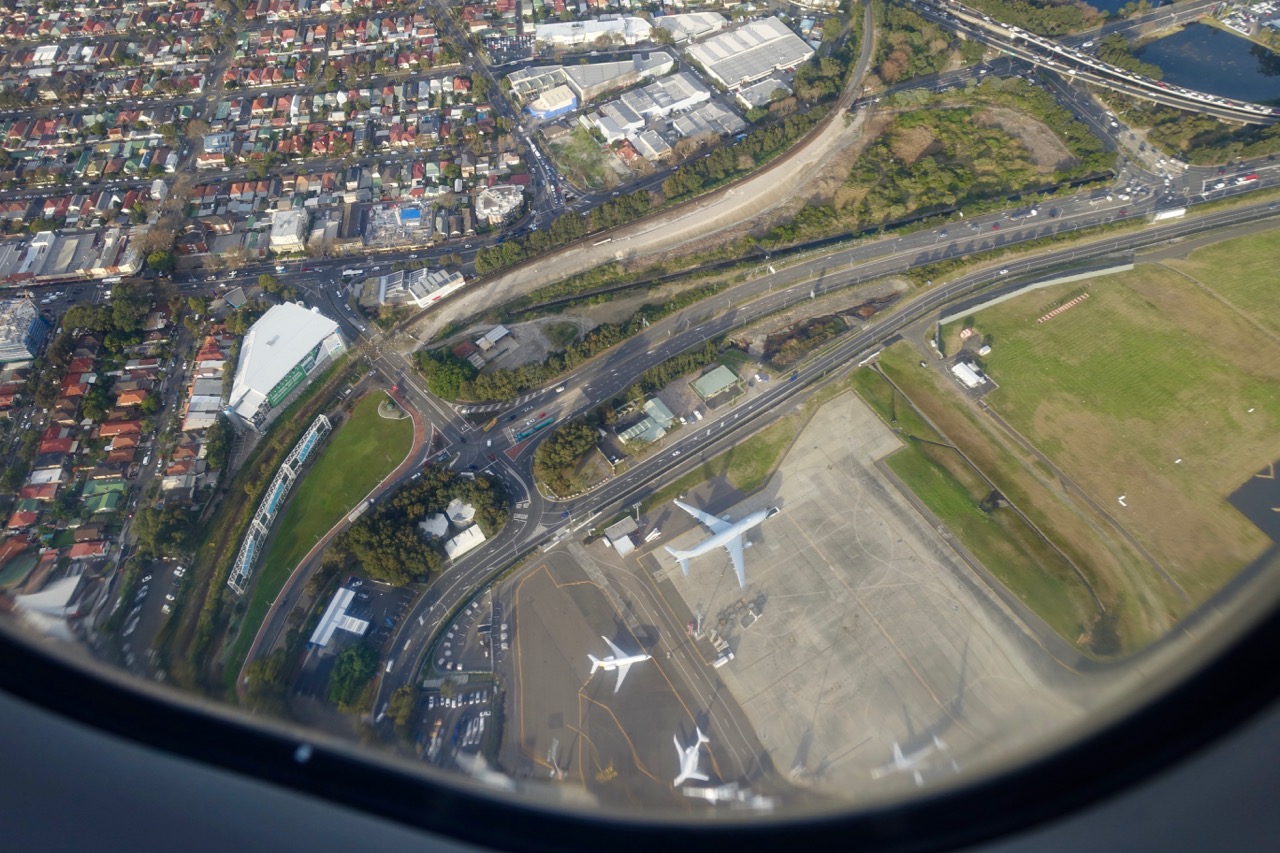 From here we headed out to sea for about 5 minutes before turning back West toward Canberra.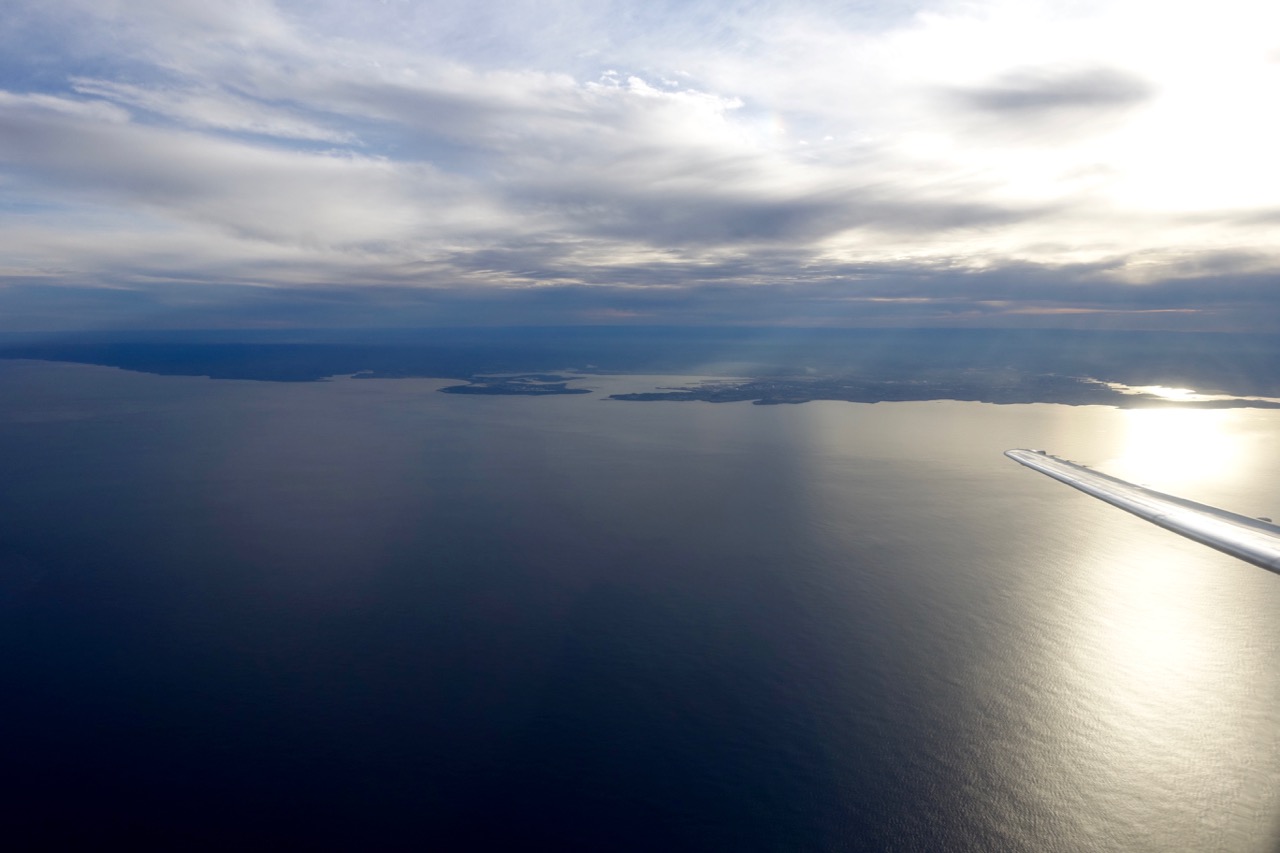 At this point the food service could begin. Given the time of the flight – around 3.15pm – we were post lunch, but pre-dinner, so I wasn't sure what we would be offered. It turned out to be a decent prawn salad – that was the only choice, along with beer, wine, tea or coffee.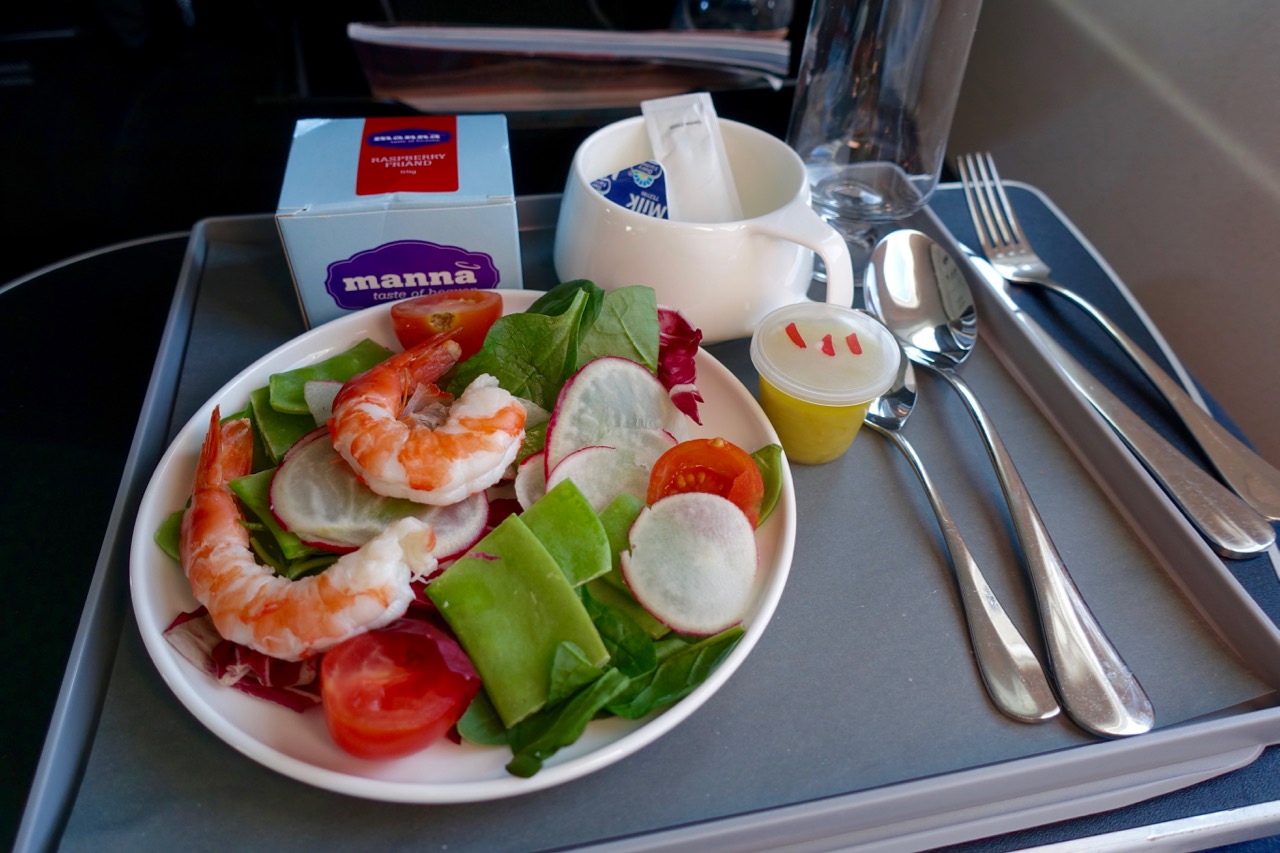 With around 5 passengers in the Business Cabin to serve, and half an hour to do it in, the flight attendant handled that with relative ease, clearing up my table last at the top of our descent down to Canberra, where we landed around 10 minutes later.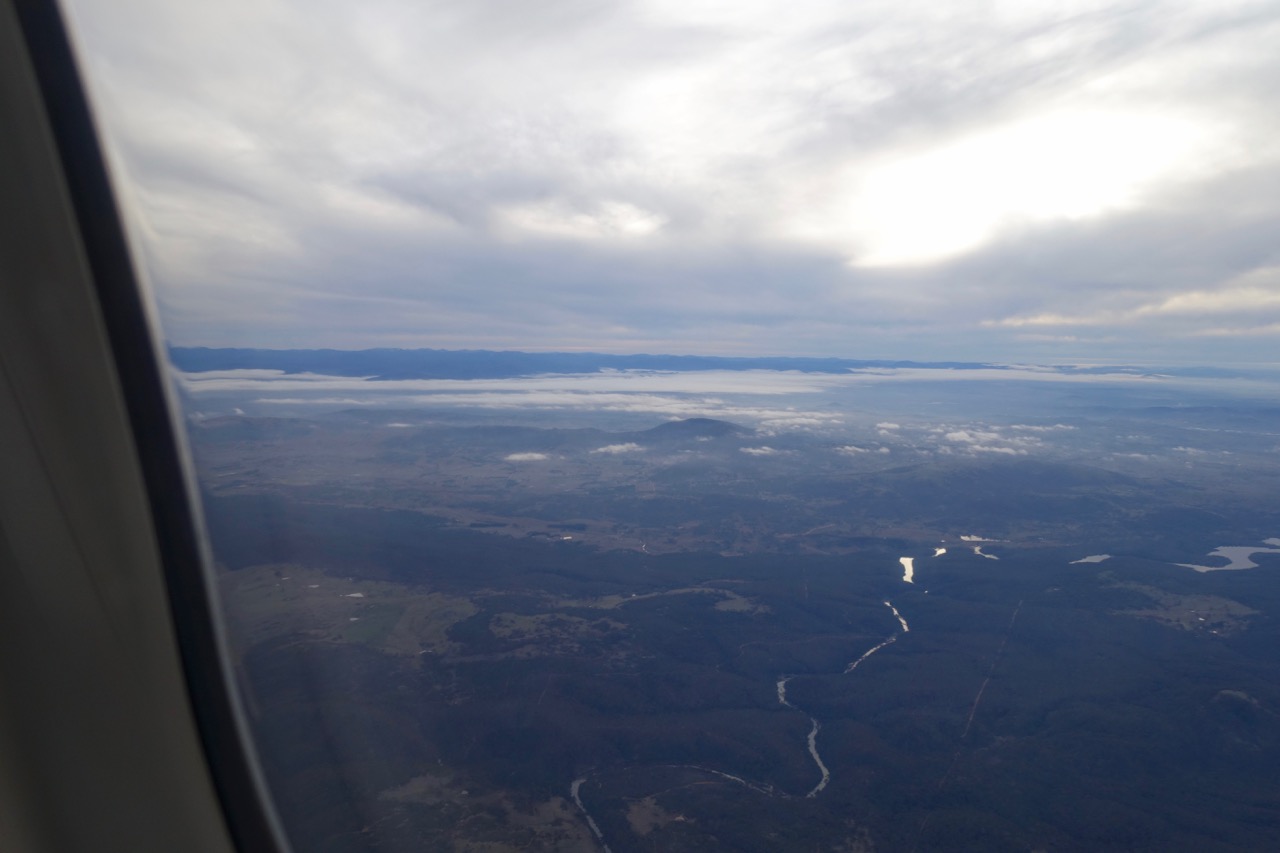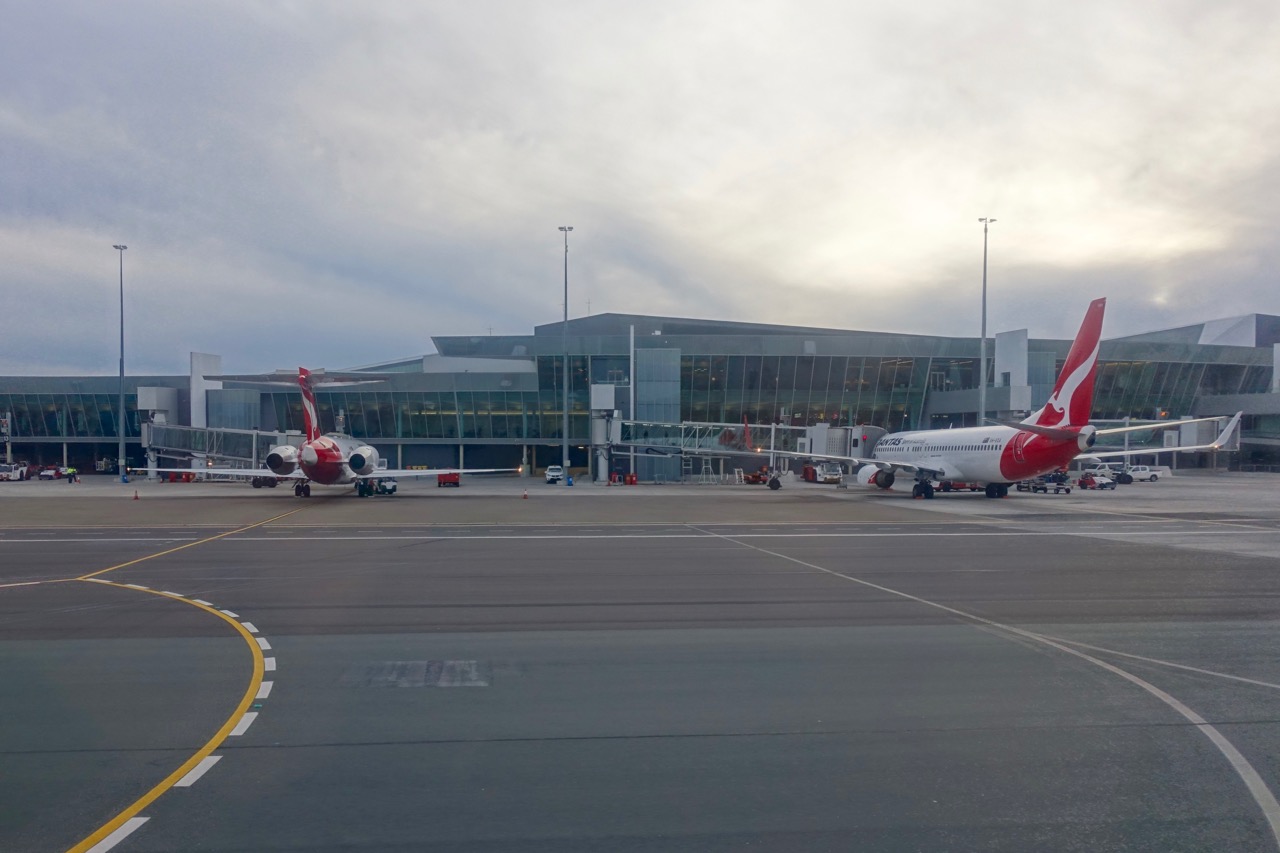 Summing Up
Qantas (and QantasLink) have done an admirable job of creating a small, yet comfortable and premium feeling Business Class cabin in such a small jet.
The food and service were good considering the short flight, yet all of this doesn't mean it's worth the cost of the ticket – either in cash or for points.
The only time, in my view, that it would be worth spending this many of your own points on this specific flight is if there's no other seats available, and you absolutely had to stick to a specific schedule – or if the cash price of an Economy ticket was so high – say more than $400 – that redeeming points would save you a significant amount of money.
Still, the Qantas Boeing 717 in Business is definitely not a flight to avoid if you happen to find it making sense for you.
Here are the things to expect on your first Business Class flight.
Qantas 717 Domestic Business Class – Sydney to Canberra QF1515 Review
was last modified:
March 9th, 2022
by