For a flagship signature luxury stay, Pan Pacific Melbourne should certainly be on your radar. While positioned just outside of Melbourne's CBD, you're still close to the action: but with a view to rival most of the city's other major hotels.
Here's a look at Pan Pacific Melbourne from the view of a Pacific Club guest.
Hotel location and first impressions
Situated at South Wharf, Pan Pacific Melbourne is well-positioned for business and leisure travellers alike. For the former, its waterside location provides convenient access to restaurants and bars along the river. The latter will also appreciate the hotel's direct connection to the Melbourne Convention and Exhibition Centre.
Arriving at the property is straightforward, and my DISCOVERY Gold status is acknowledged at check-in. From there, it's up to the room to enjoy the water and city views.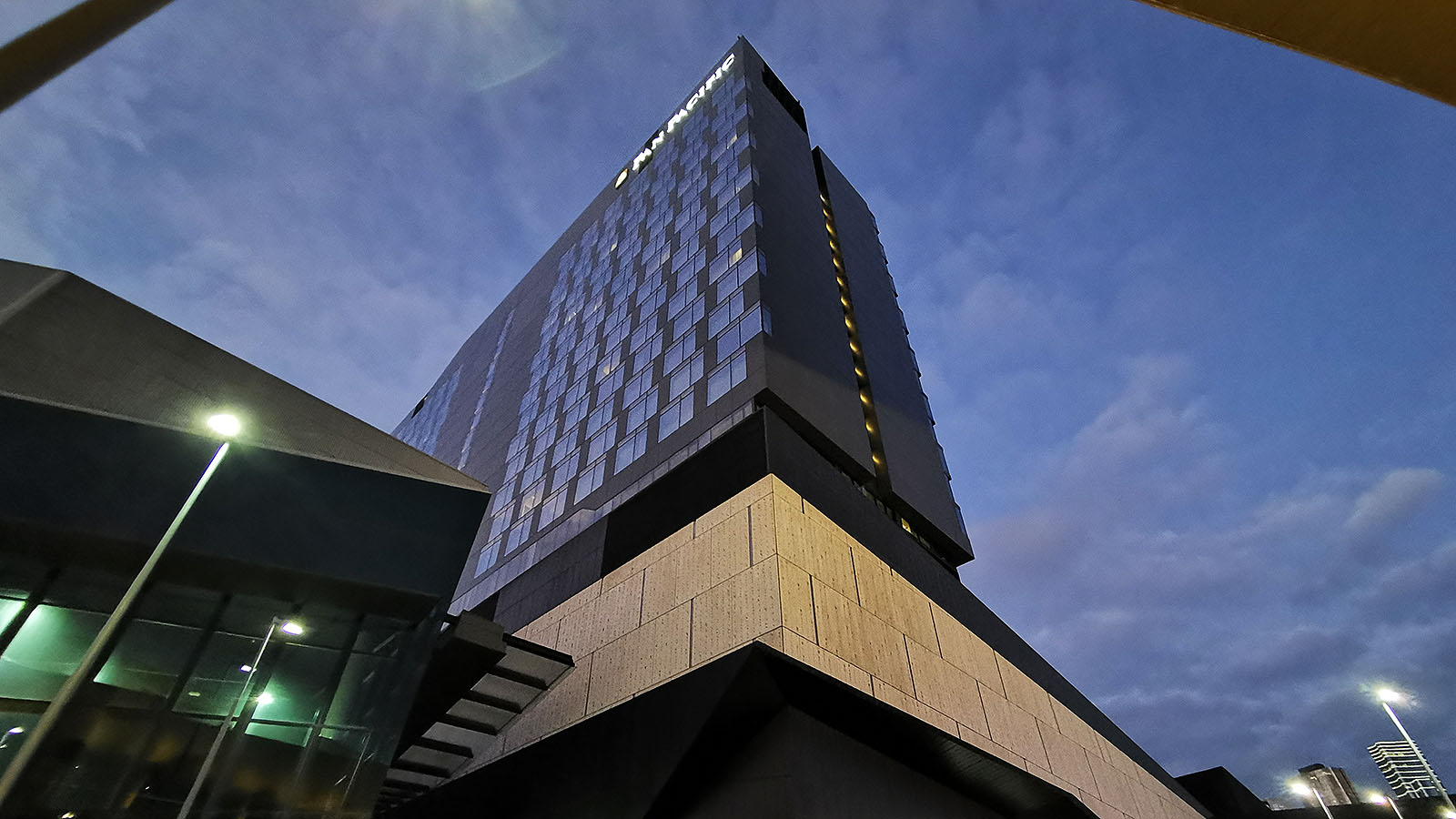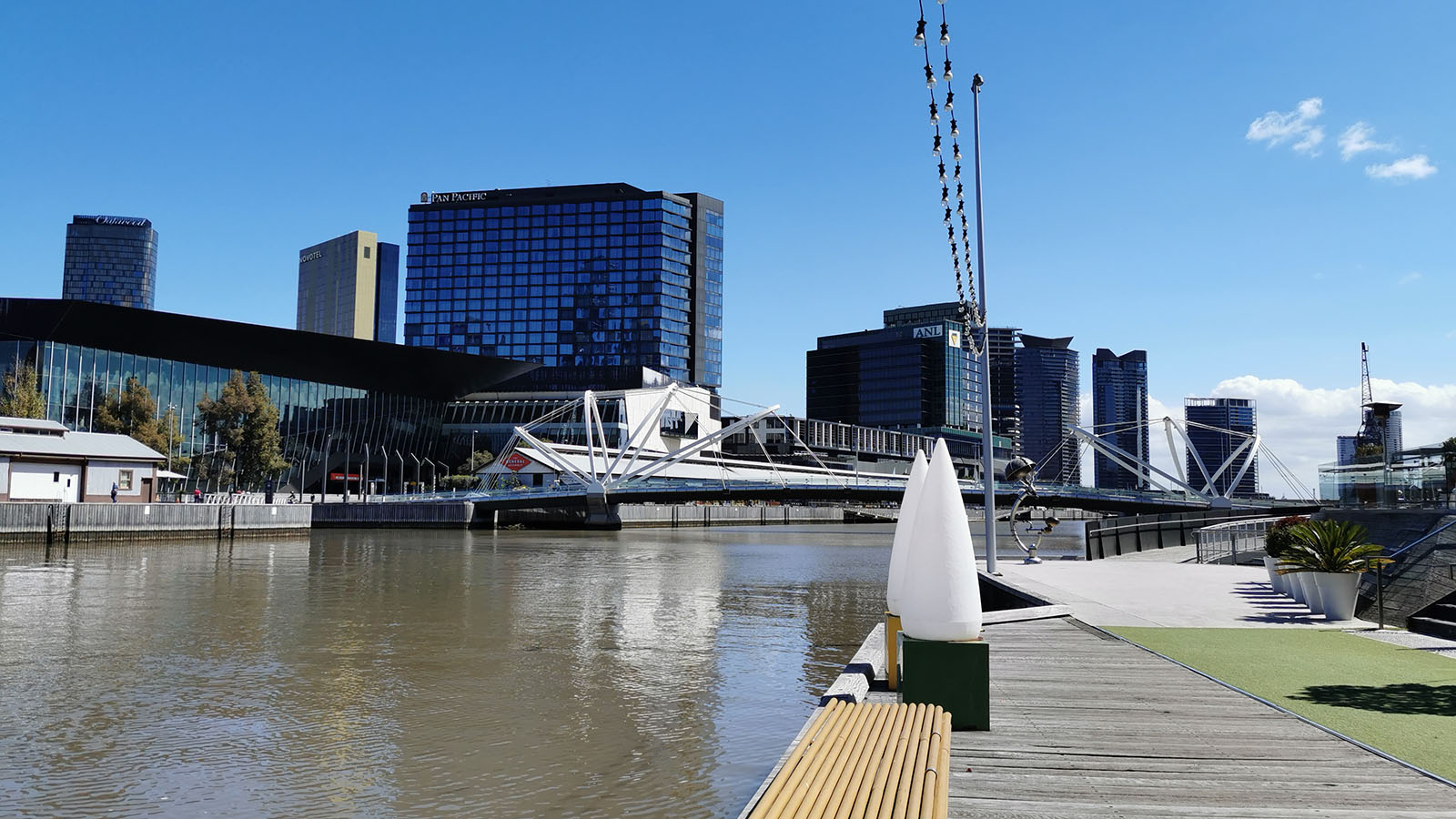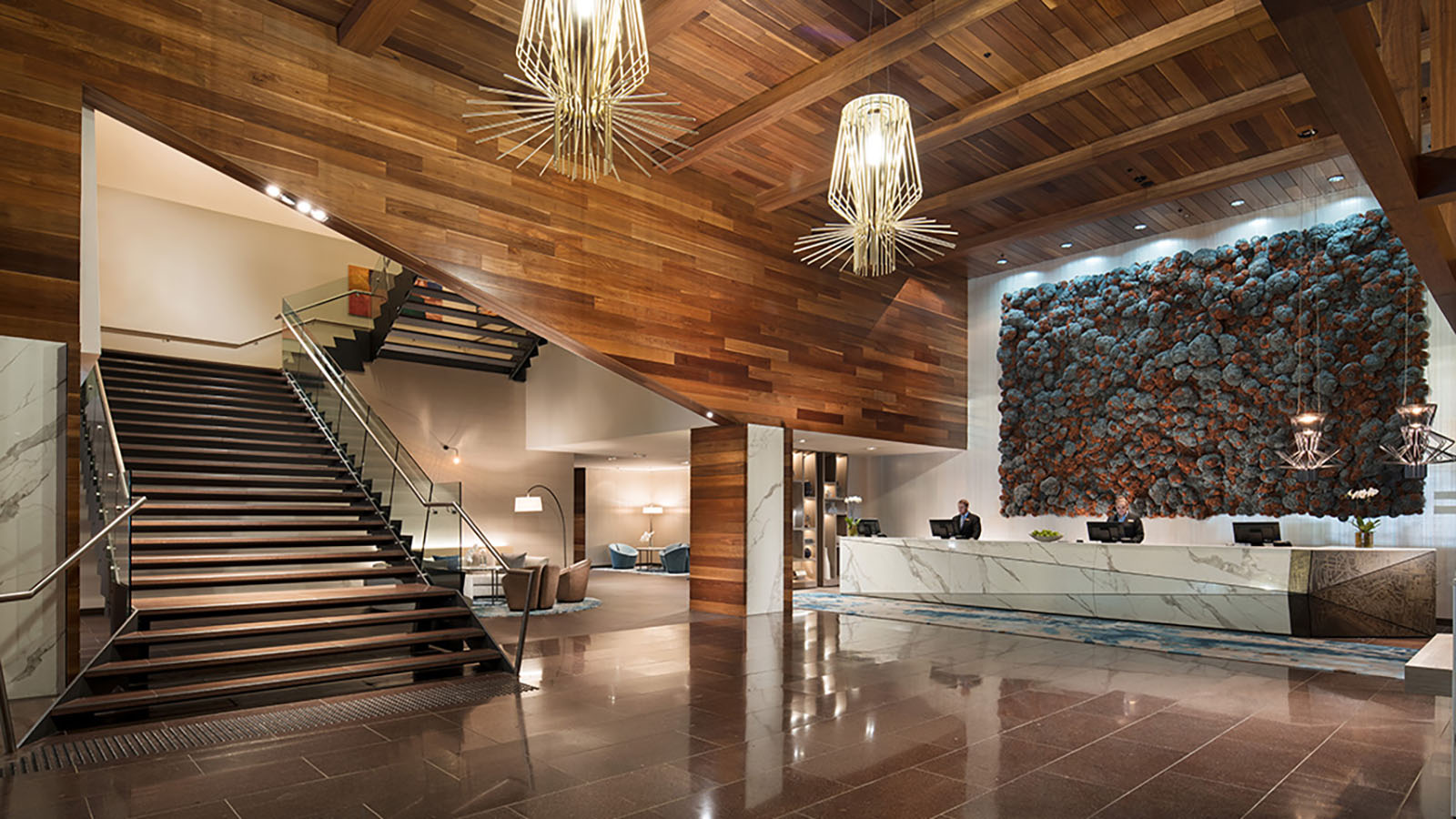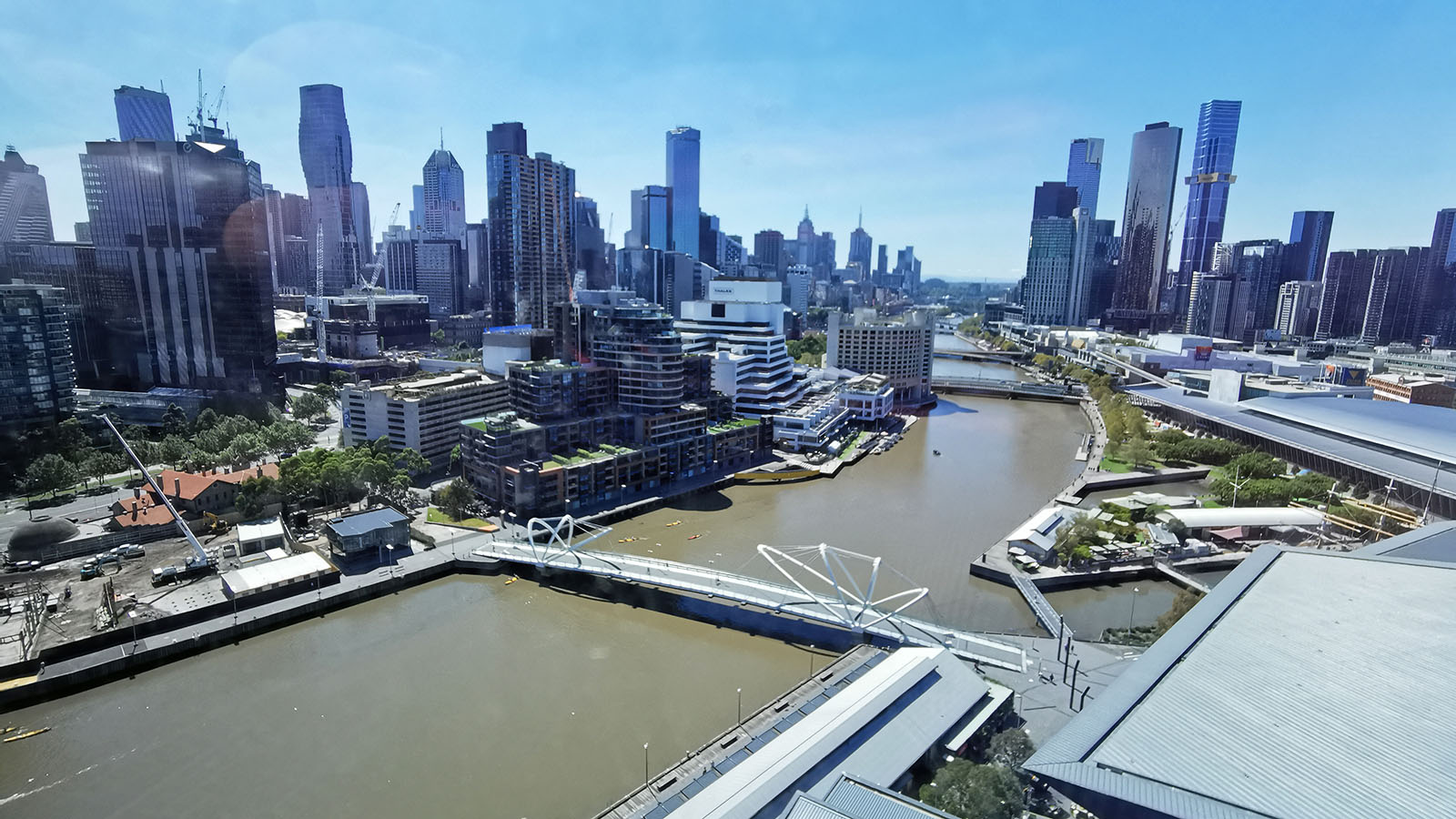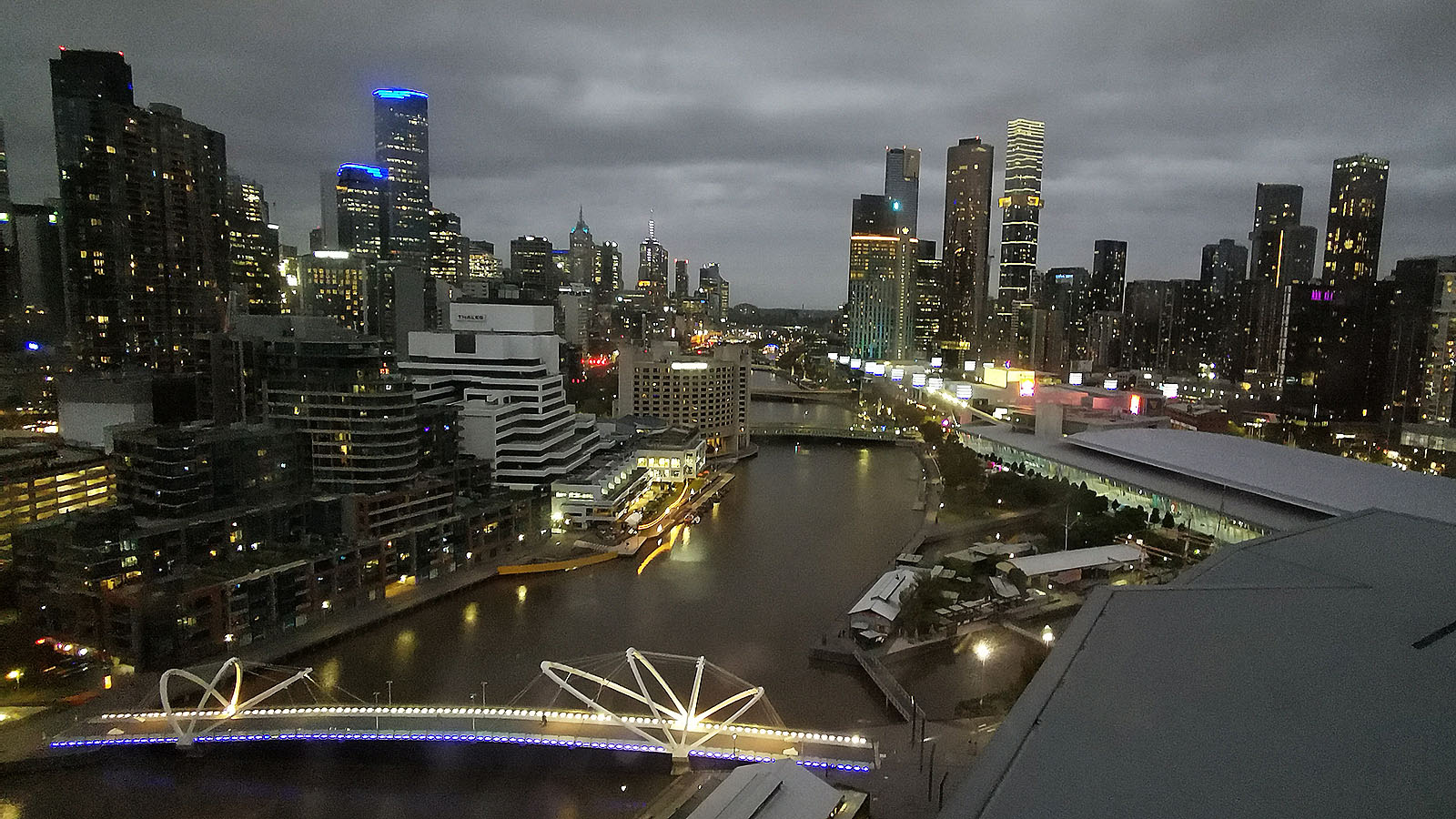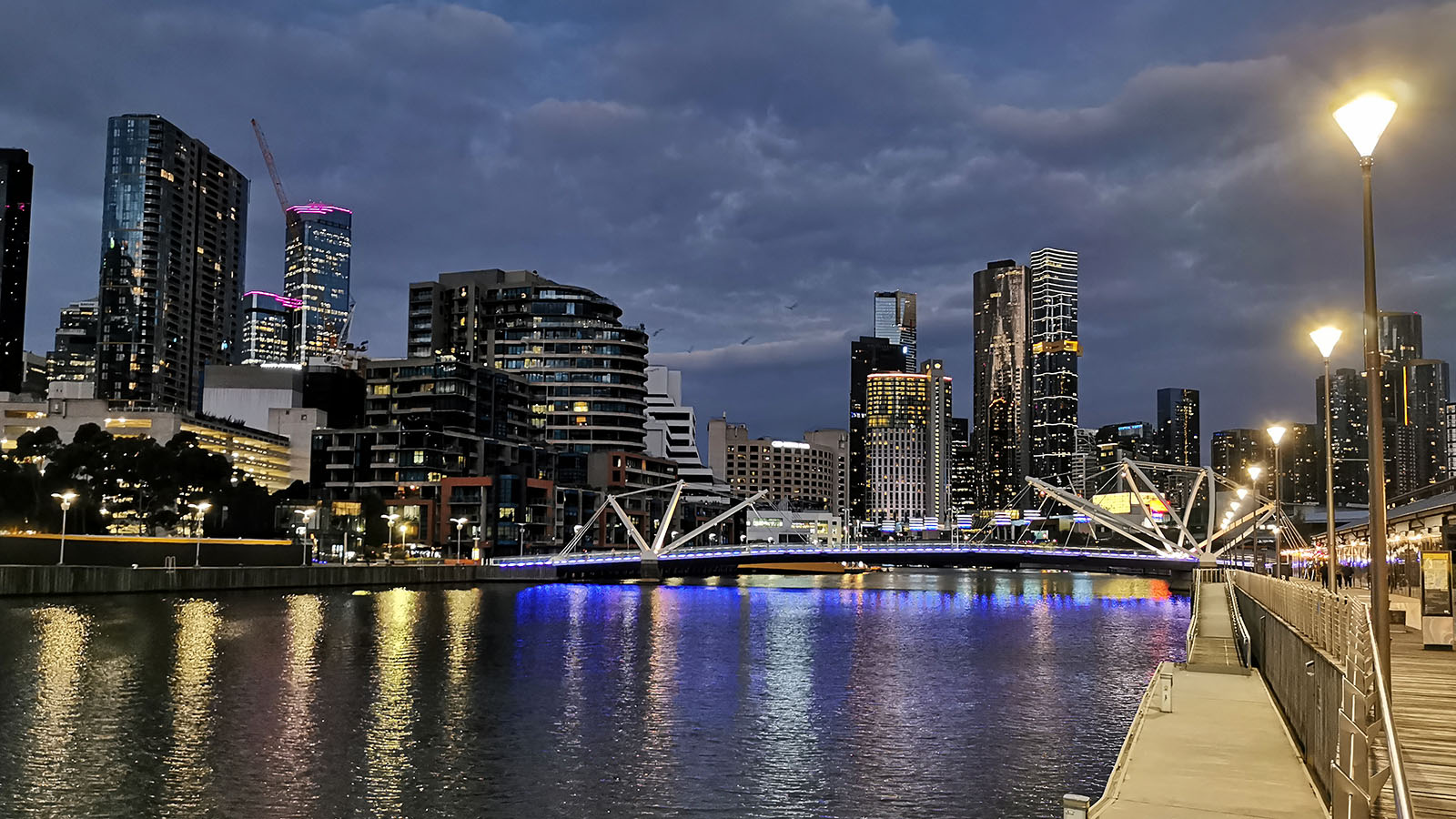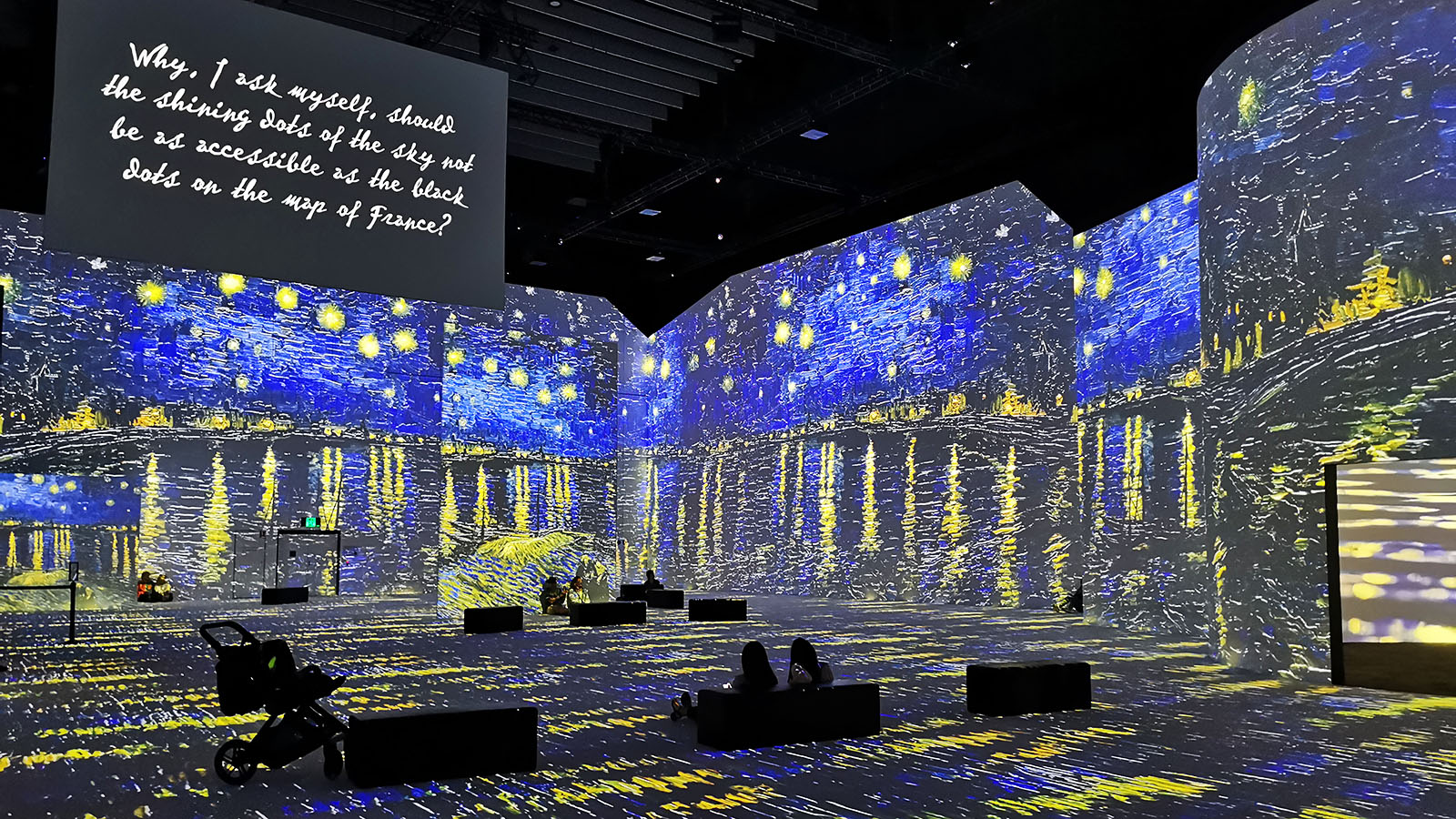 Of course, South Wharf won't be convenient for every visitor to Melbourne. But with several tram stops a short walk away, it's easy to get where you need to be.
As an added bonus, Pan Pacific Melbourne is directly across the road from The Lume: a digital arts space bringing to life the works of Vincent van Gogh. Being open until at least 9 pm every day of the week, it's worth making time for – even if that's after a busy day at the office.
I walked across on a Tuesday night and found it bustling, but not uncomfortably busy. Highly recommended! DFO is also close by for any shopping while you're in town.
Pan Pacific Melbourne's Pacific Club King Room
Pan Pacific's Pacific Club King Room will tick the boxes for most travellers. Aside from the comfortable king bed, the desk proves a great place to work in private. The ergonomic chair makes that possible for longer periods, as does convenient desk-level power.
Once the morning sun has passed, pull open the curtains and enjoy that view while you work!
While we're talking power and productivity, I also appreciated having power outlets next to the bed, to keep my phone at hand. But having said that, it was also great to keep my suitcase out of the way, with a dedicated shelf for that too just inside the entryway.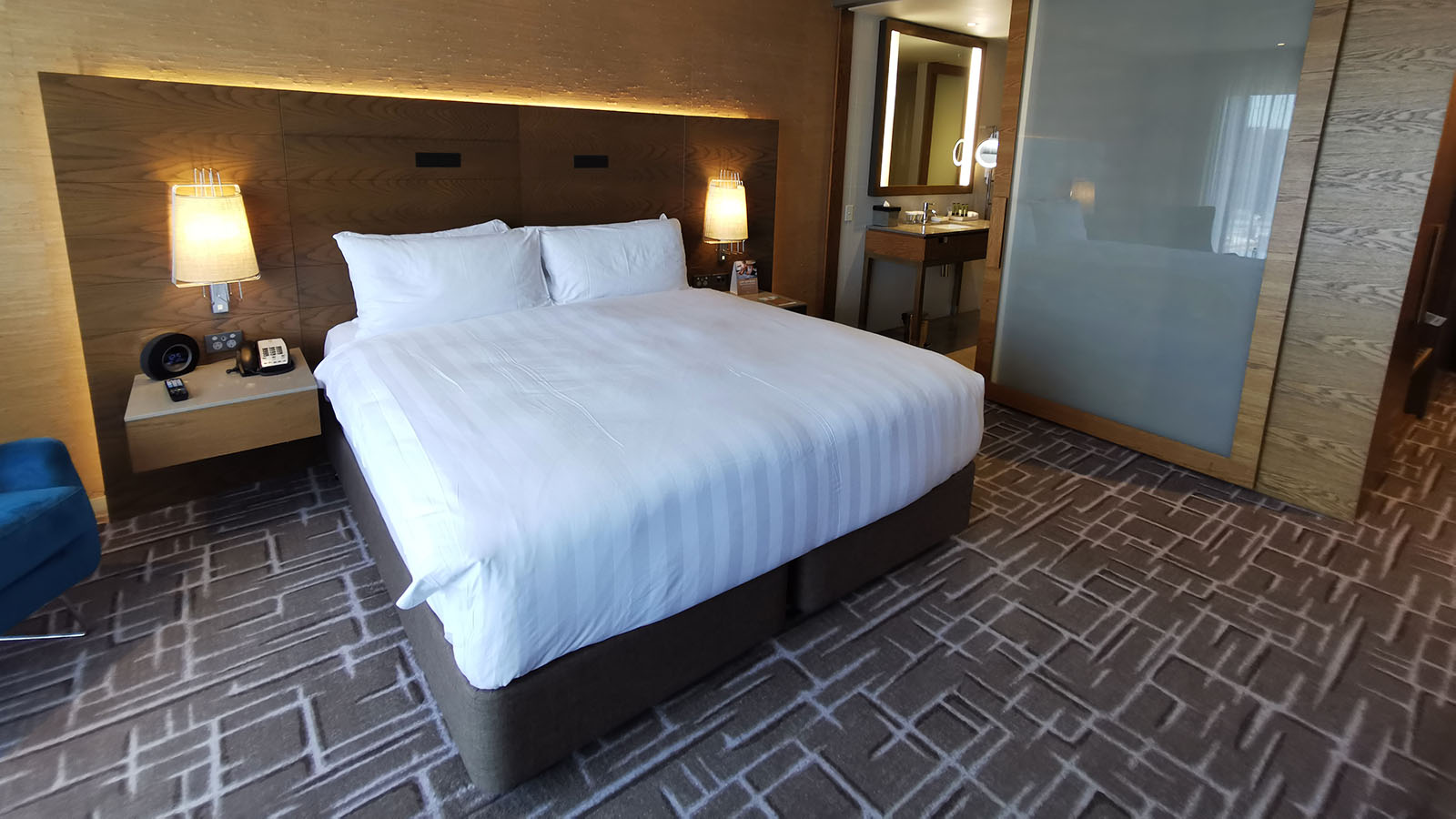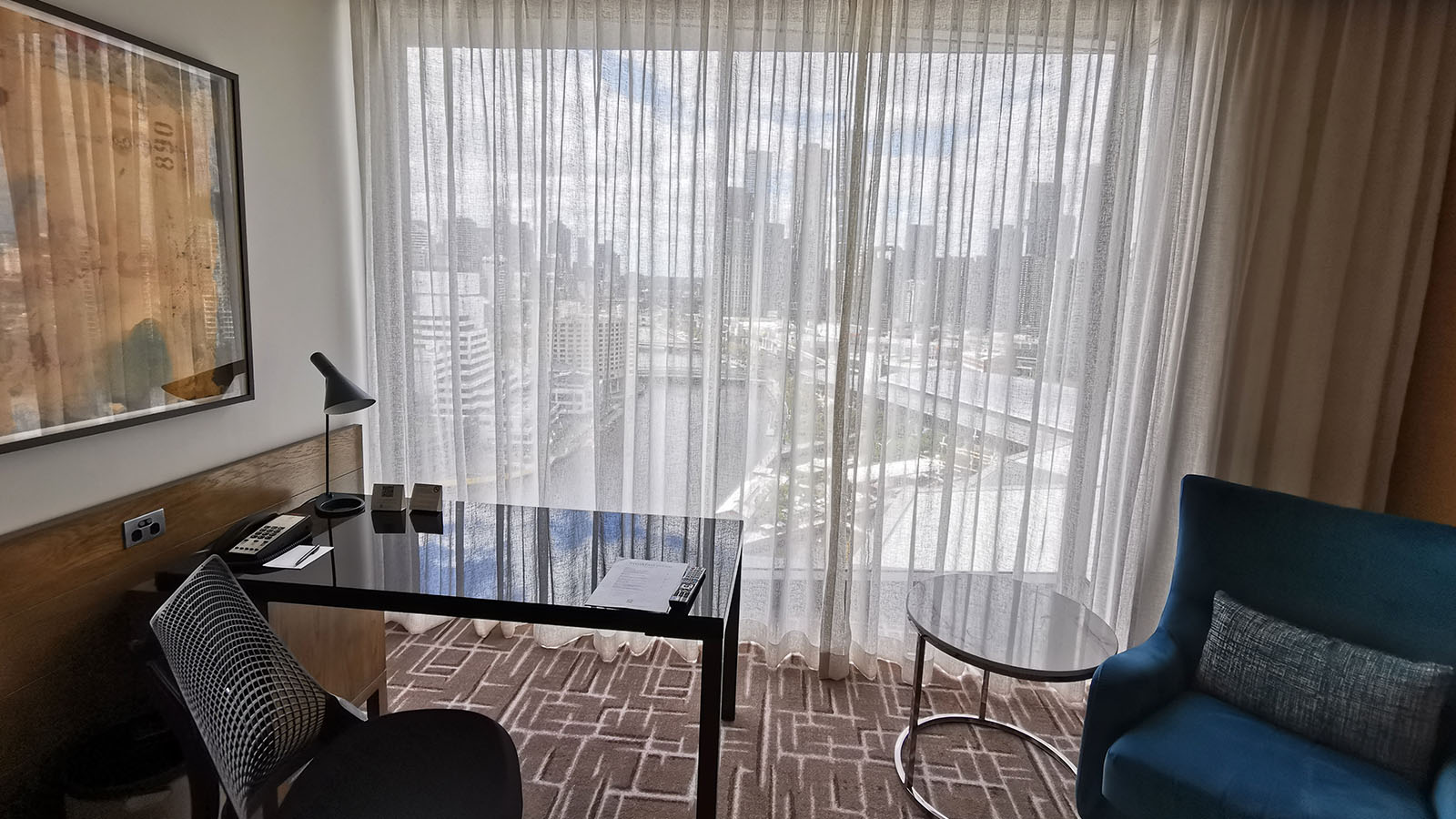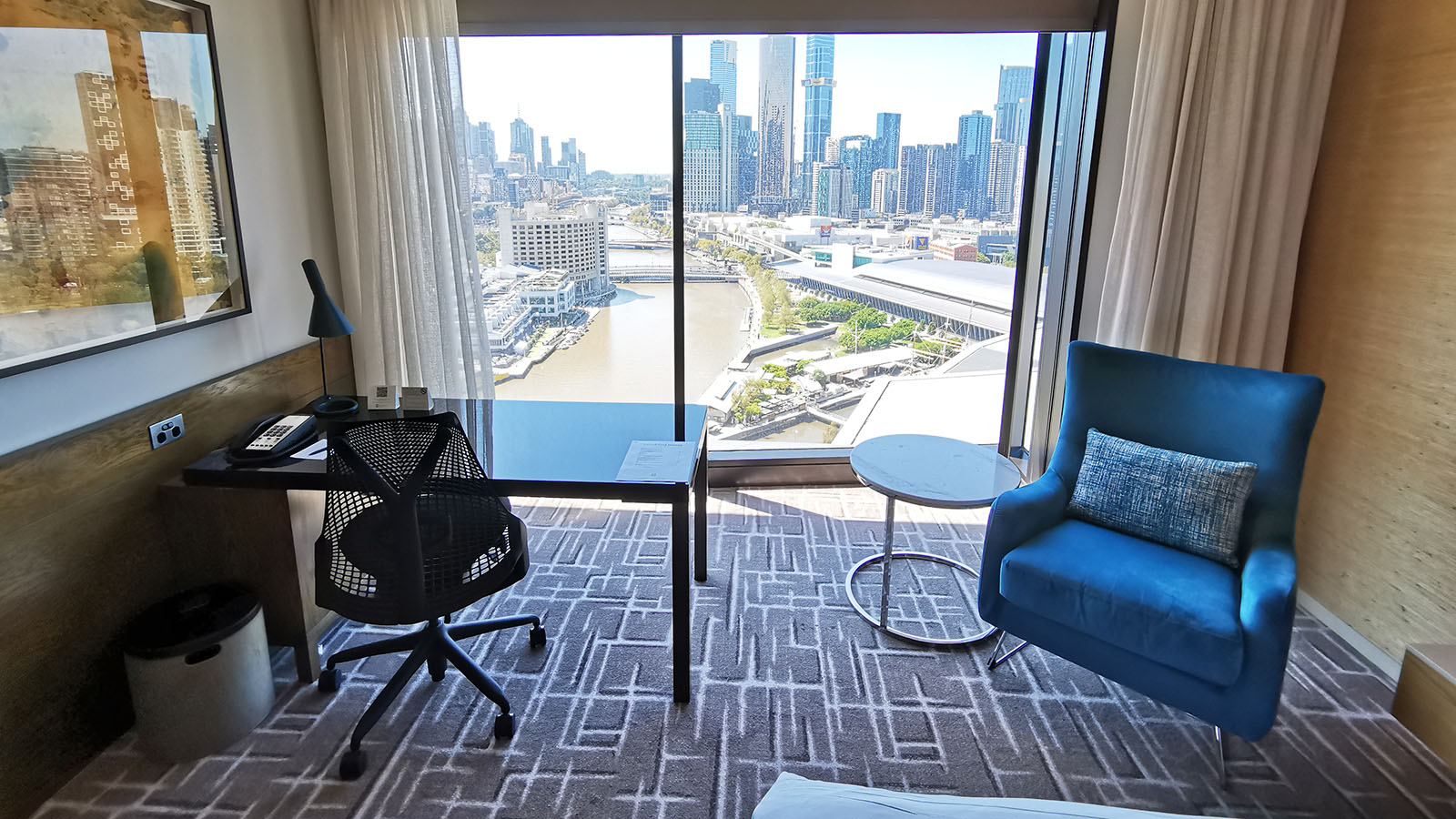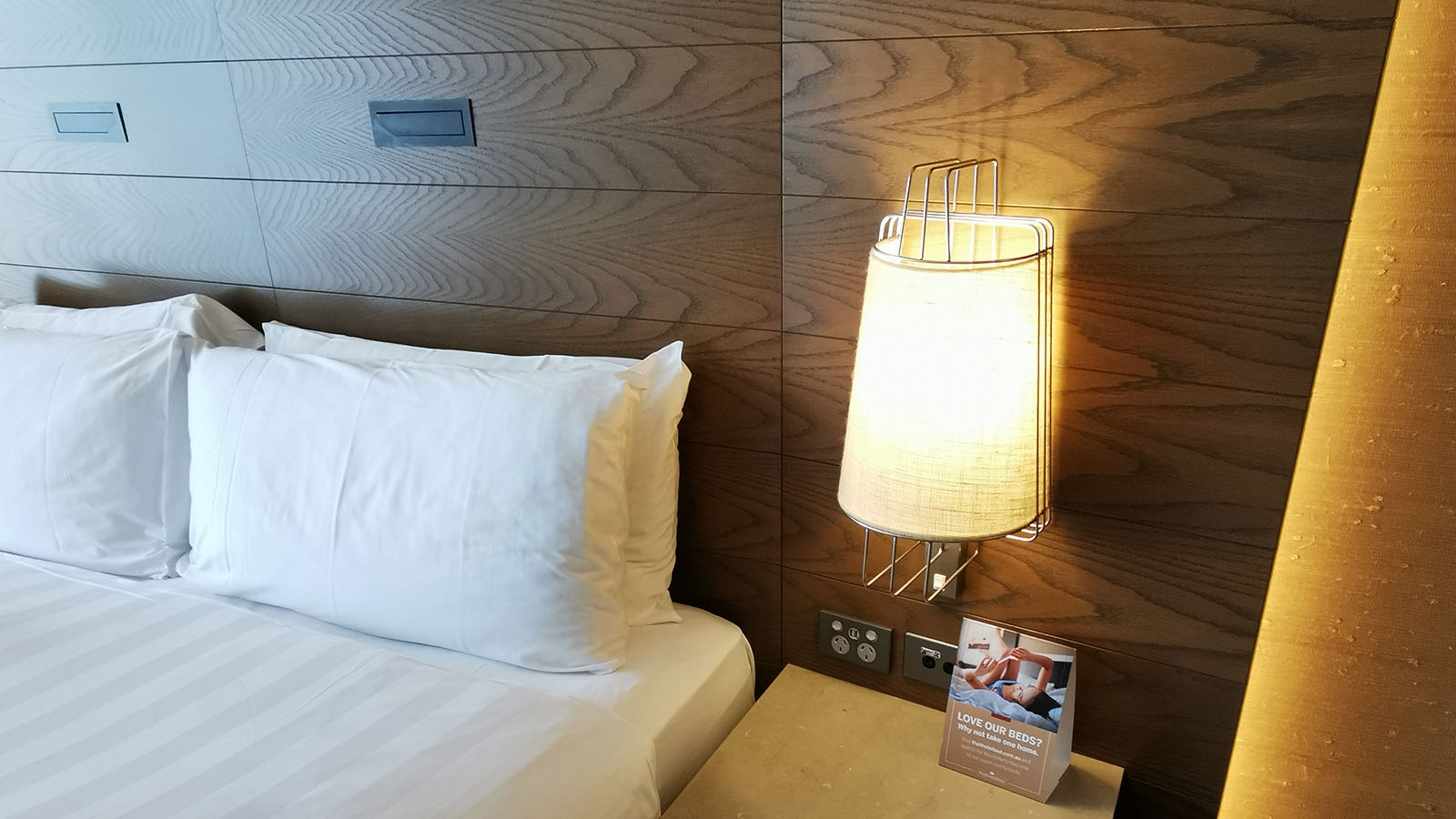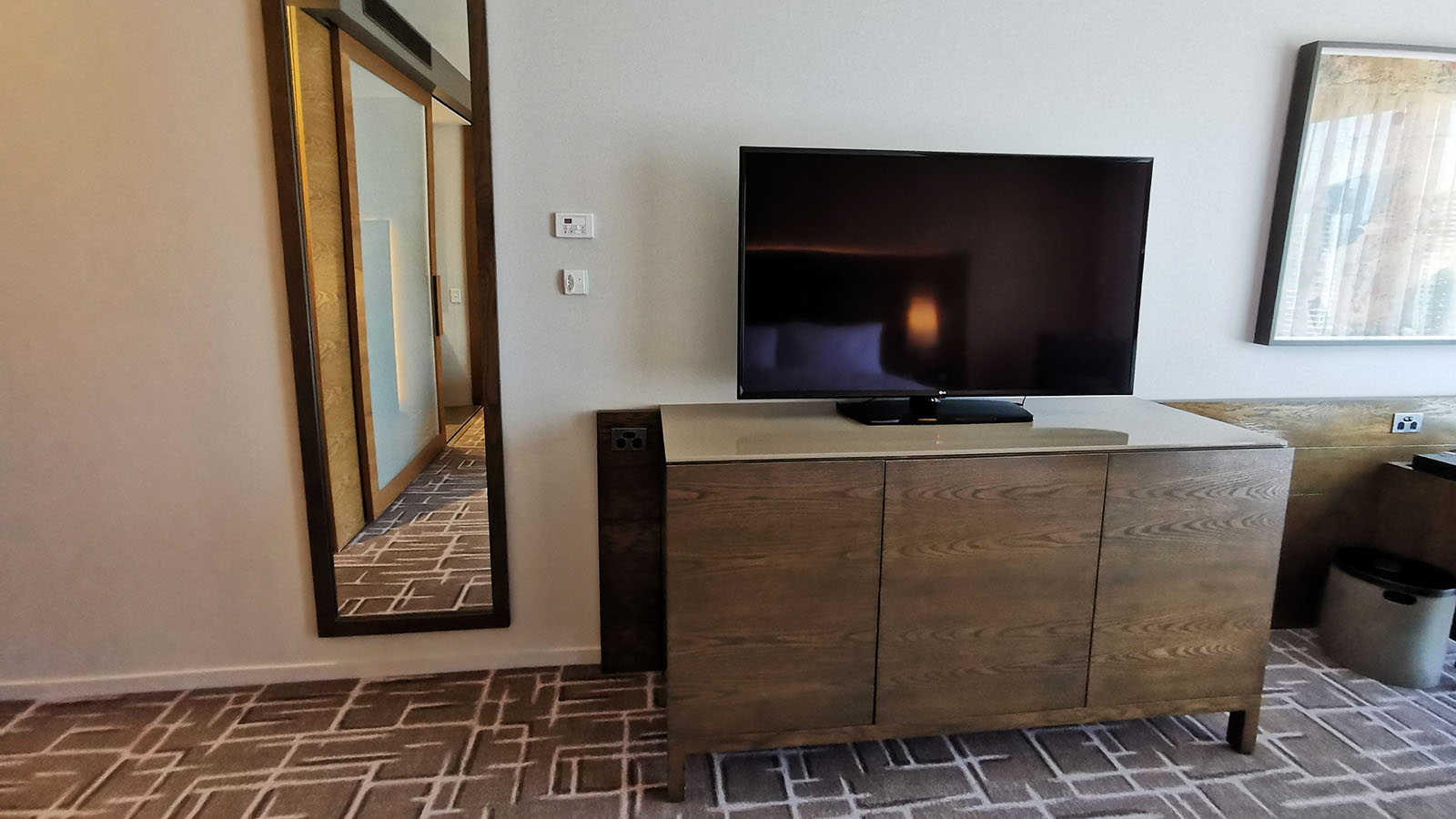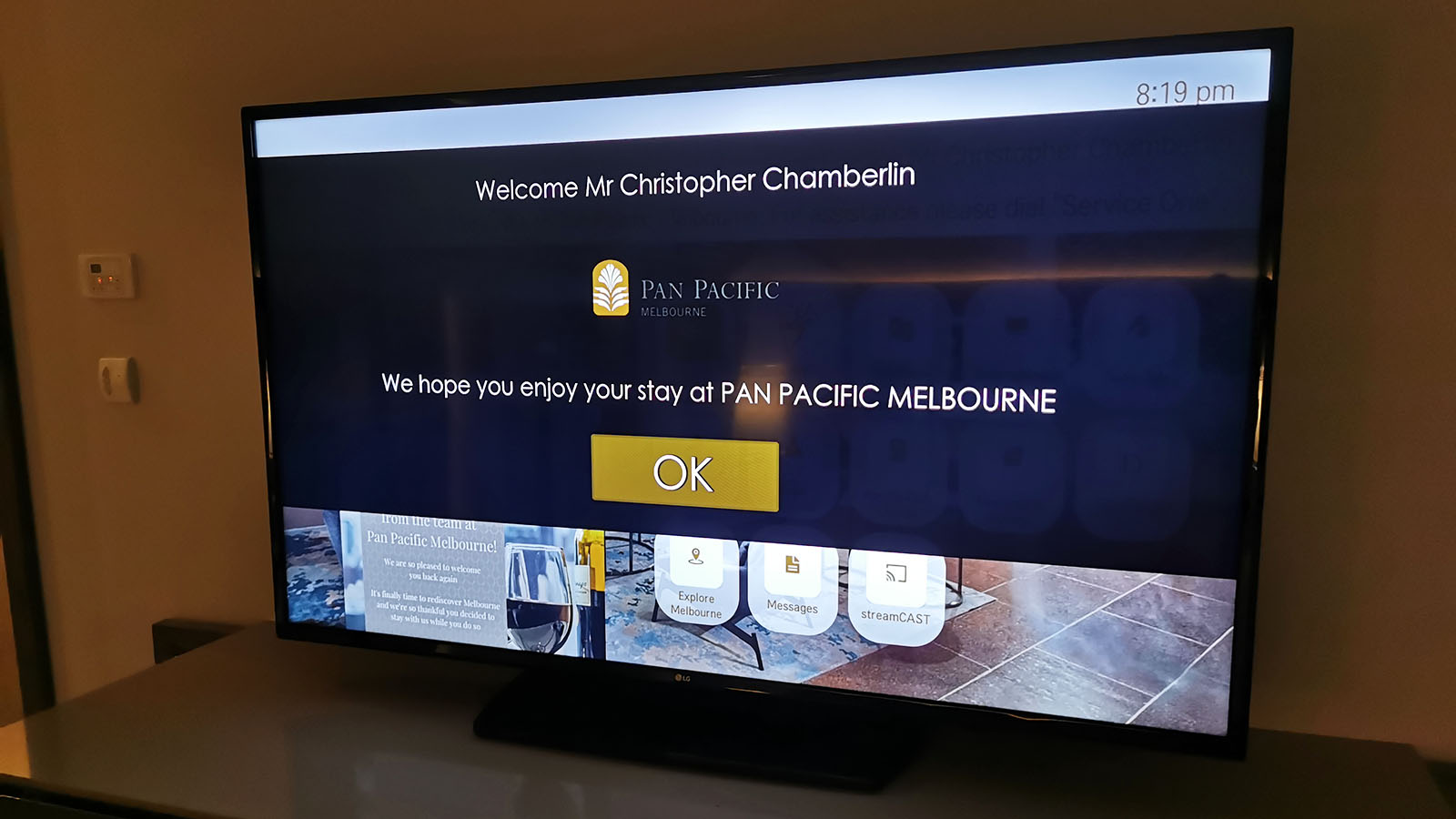 Rounding out the standard room features is a minibar, tea and coffee-making facilities, and a smart TV with Chromecast support. While I couldn't get Chromecast to work with my devices, I wasn't fussed enough to ask the hotel for help. I found instead that the TV's HDMI port wasn't locked down, so could still connect my own device and content that way.
The bathroom sits directly off the living area. But privacy is assured, thanks to a sliding door that can keep this entire space separate. These rooms offer a separate tub and walk-in shower, as well as a lighted main mirror plus a second adjustable mirror.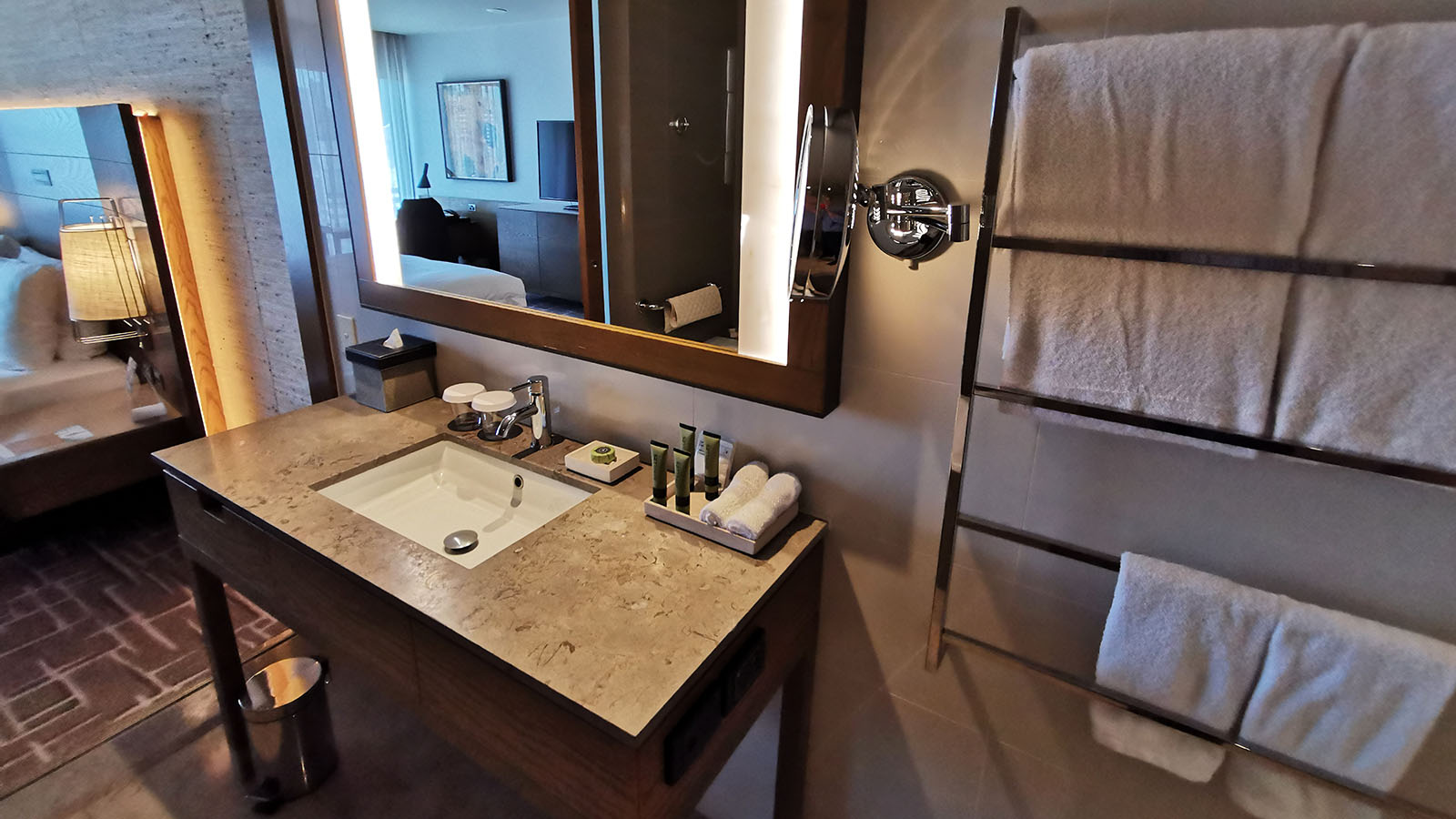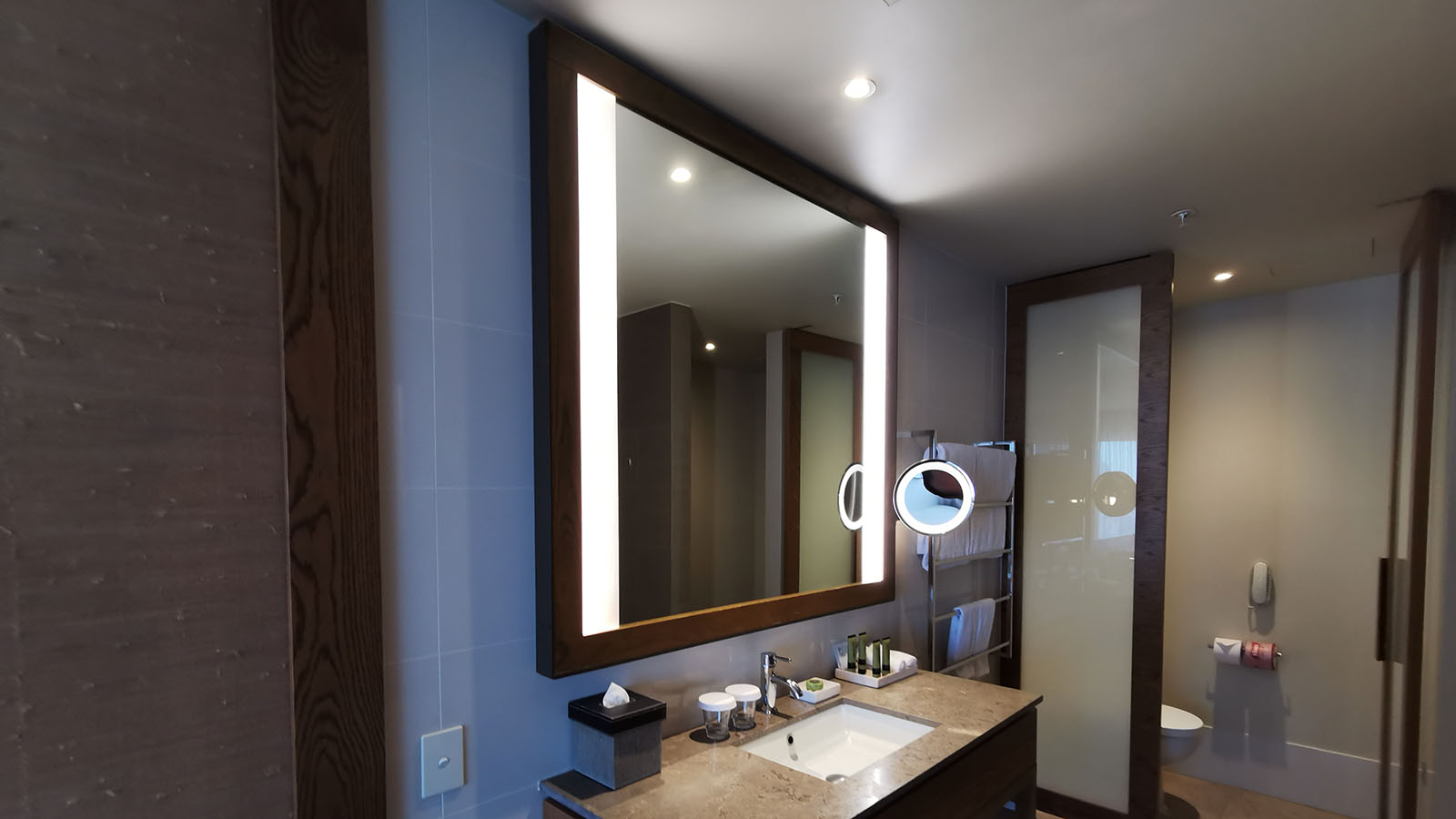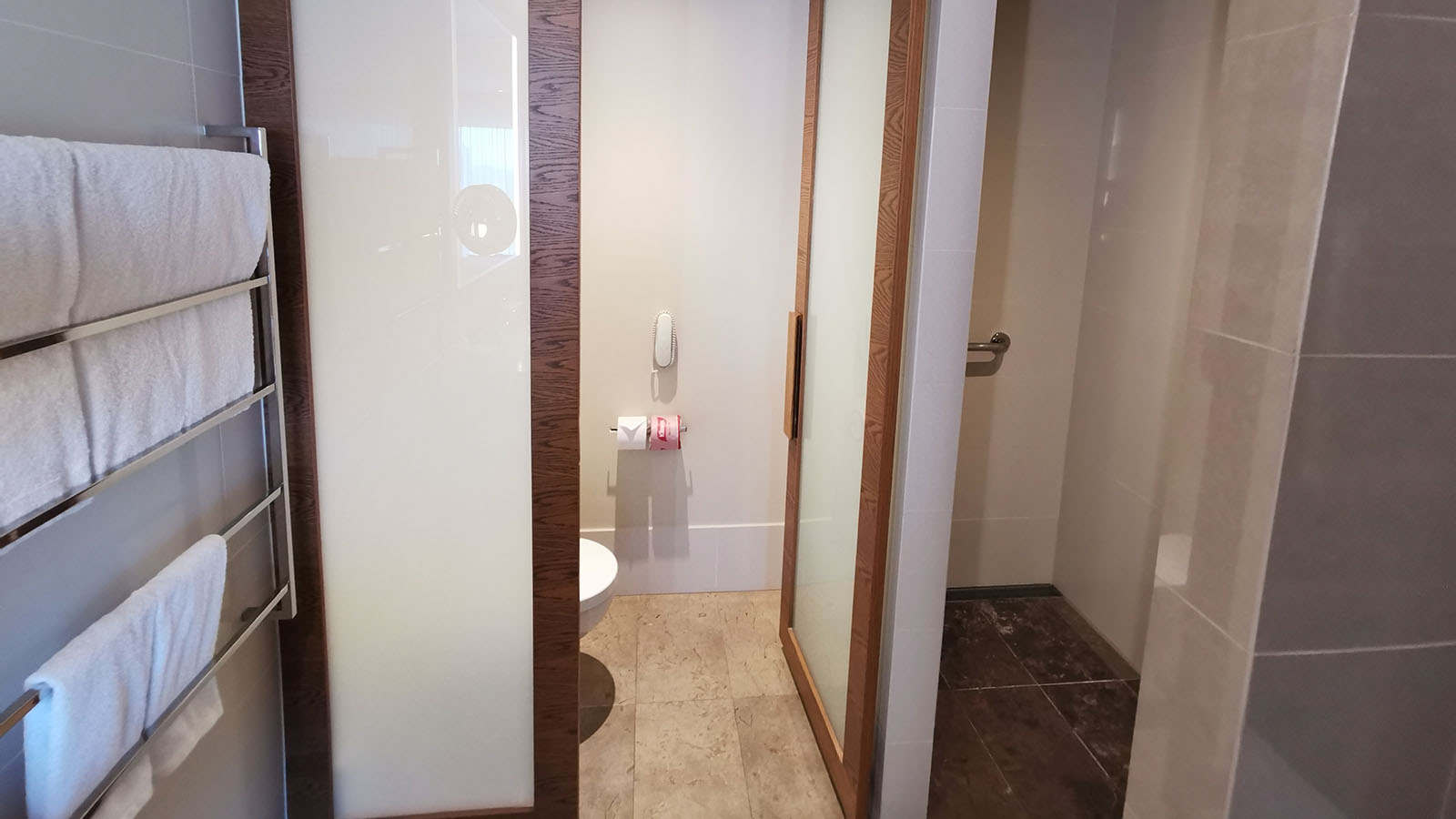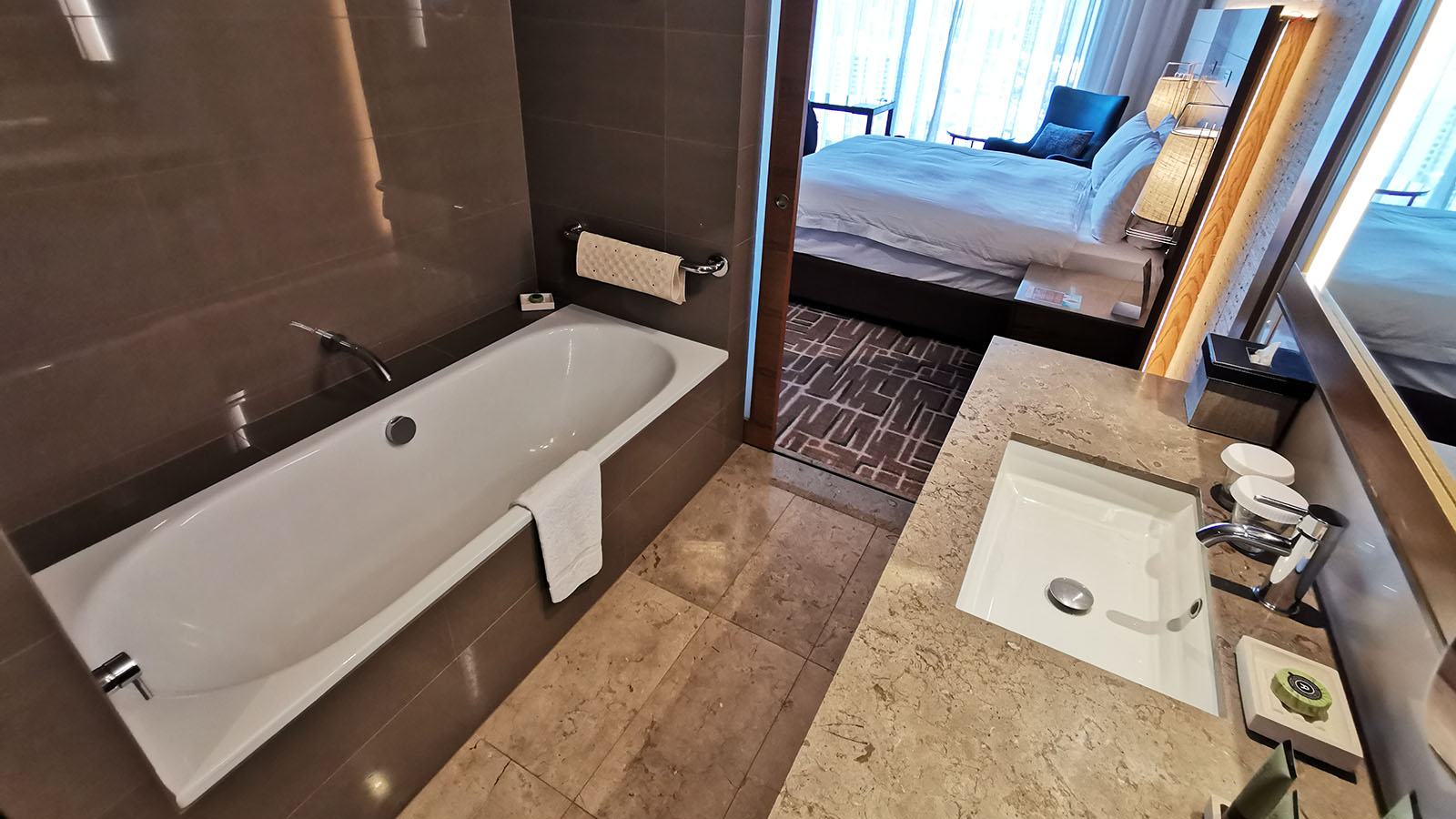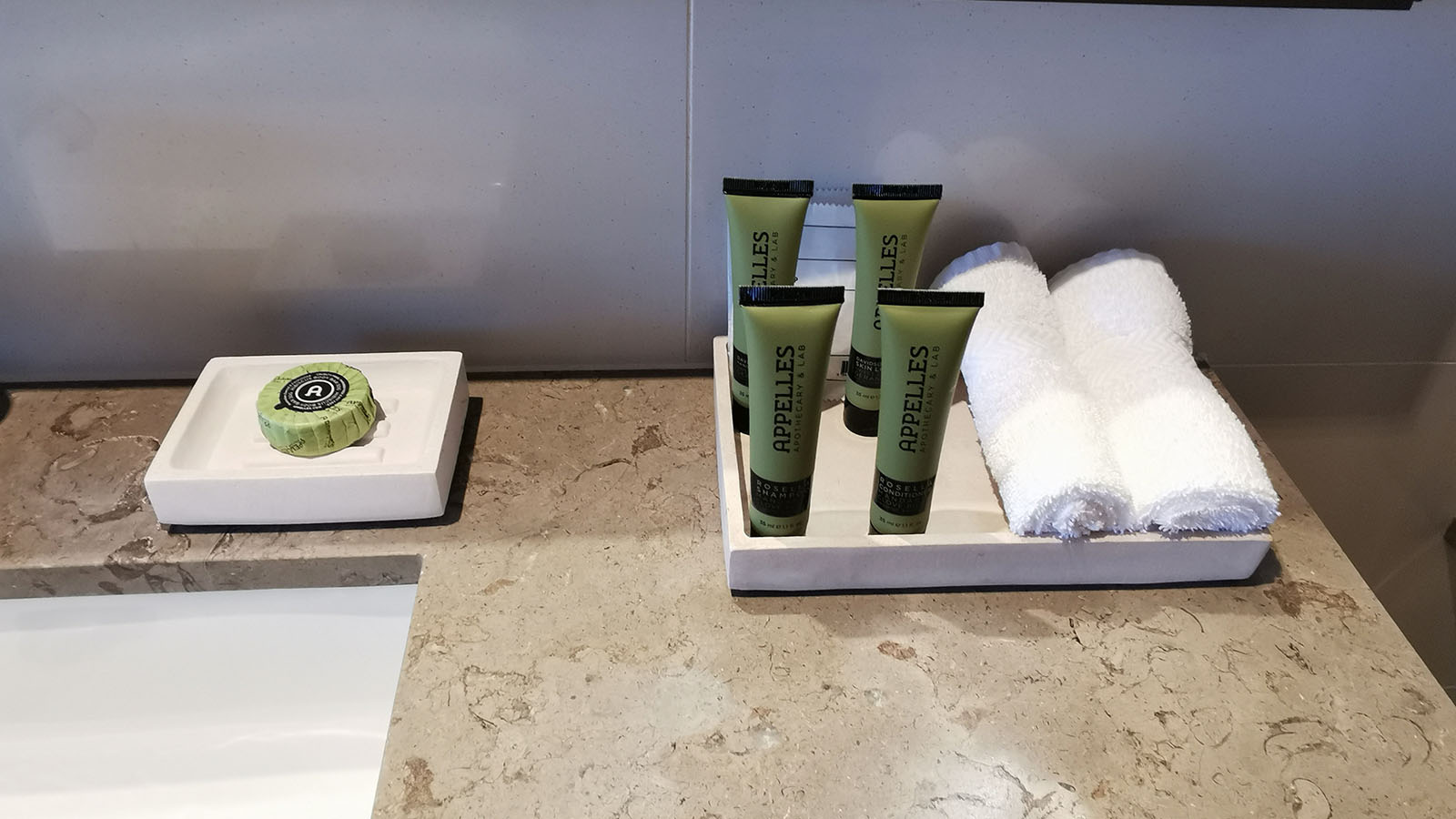 There's plenty of counter space for your personal amenities too, with those stocked in the room supplied by Appelles. An iron and ironing board are also tucked away in the linen cupboard, along with bathrobes and slippers.
All in all, a functional room that served me well on this business trip, while also catering to downtime outside of working hours.
Pacific Club lounge
Now, for the main reason you'd book a Pacific Club room: access to hotel's elegant Pacific Club lounge.
Unlike many hotel chains that grant lounge access to status-holding globetrotters, at Pan Pacific Melbourne, the lounge is only for those staying in Club rooms and eligible suites. This makes it noticeably more peaceful than many other hotel lounges I've visited, particularly in the evenings.
The wide variety of seats tailor well to every visit. Whether stopping by for a quick bite, setting up the laptop to get some work done or enjoying a glass of wine after that work, I always found somewhere to suit.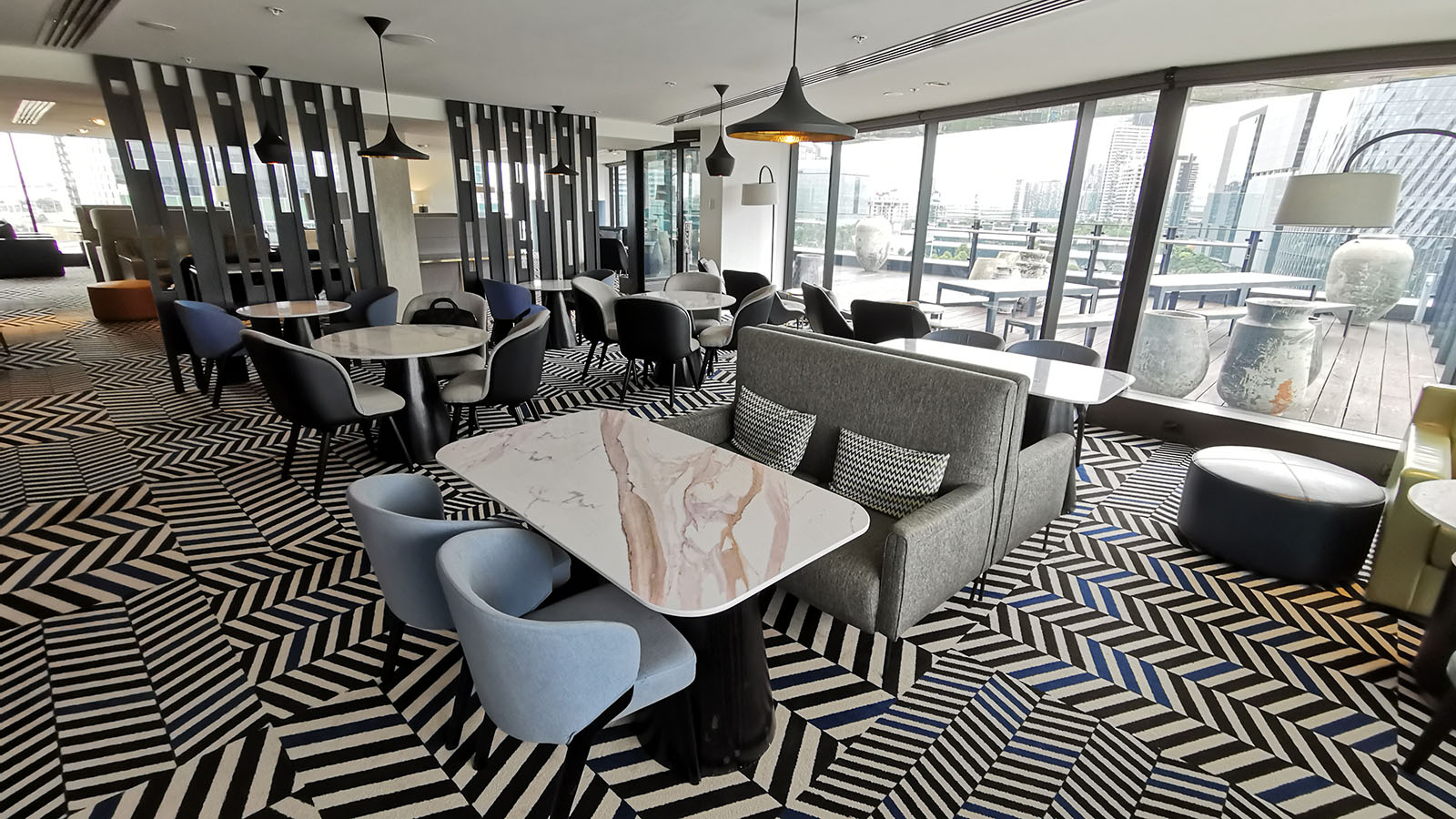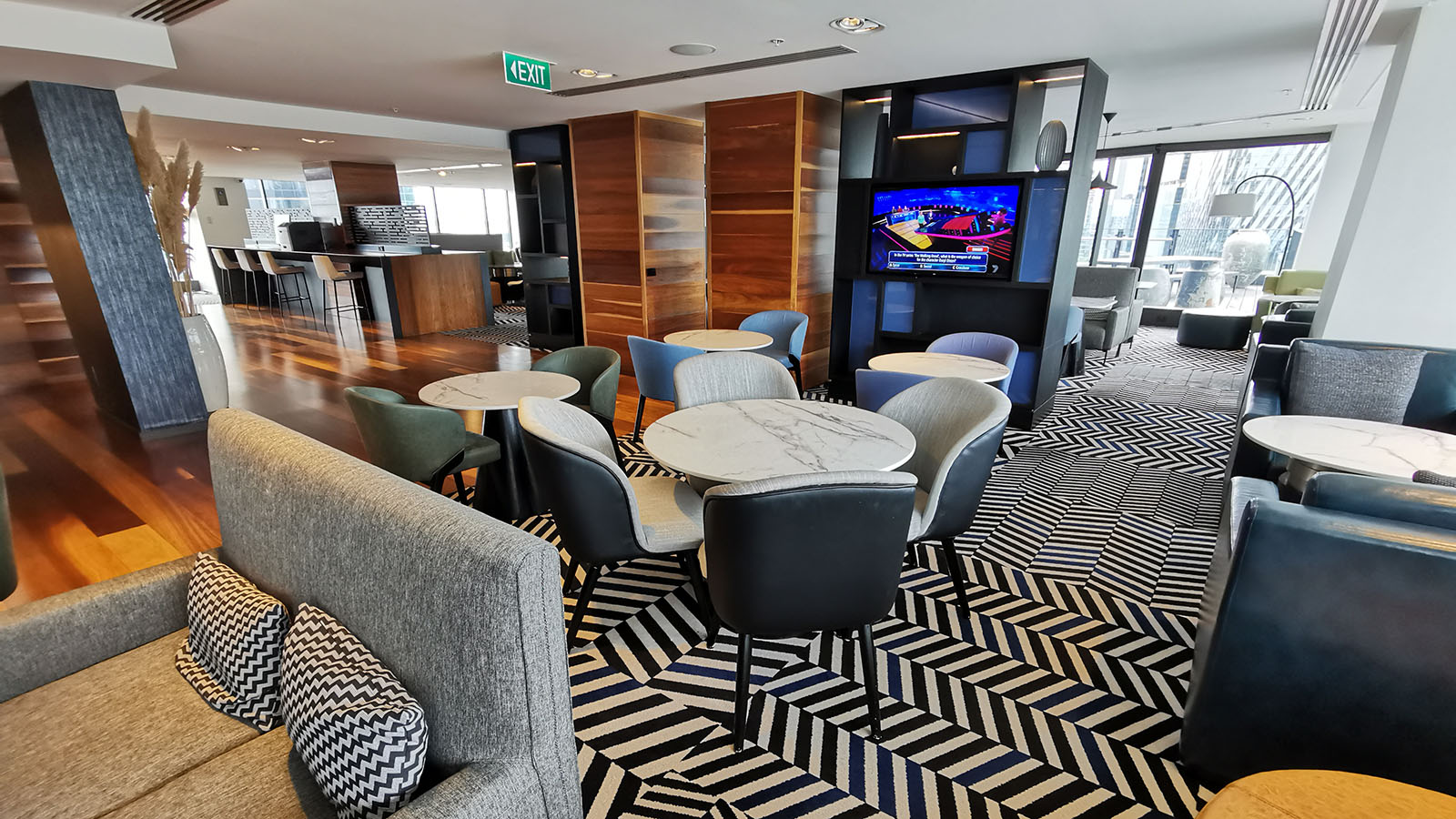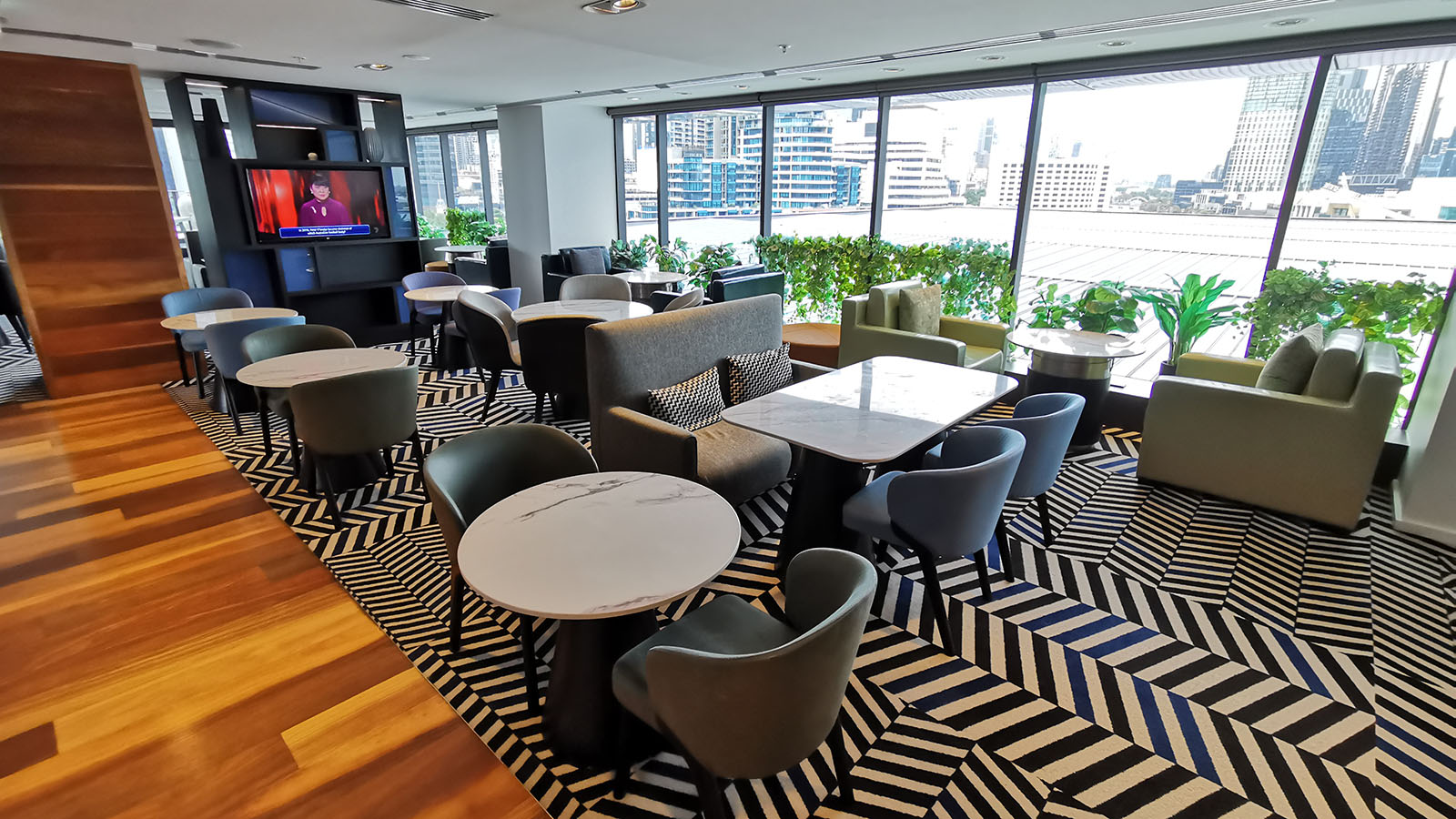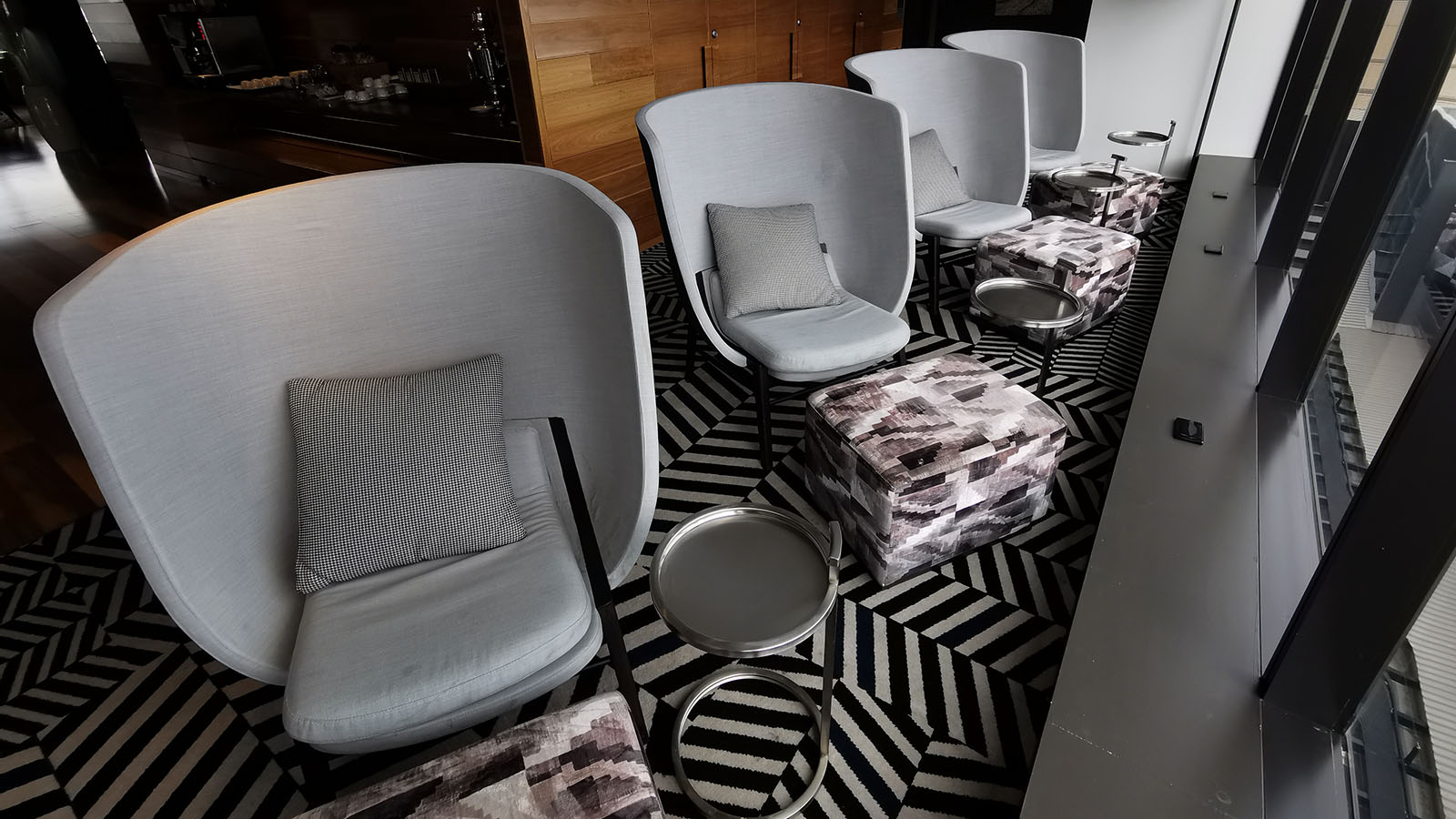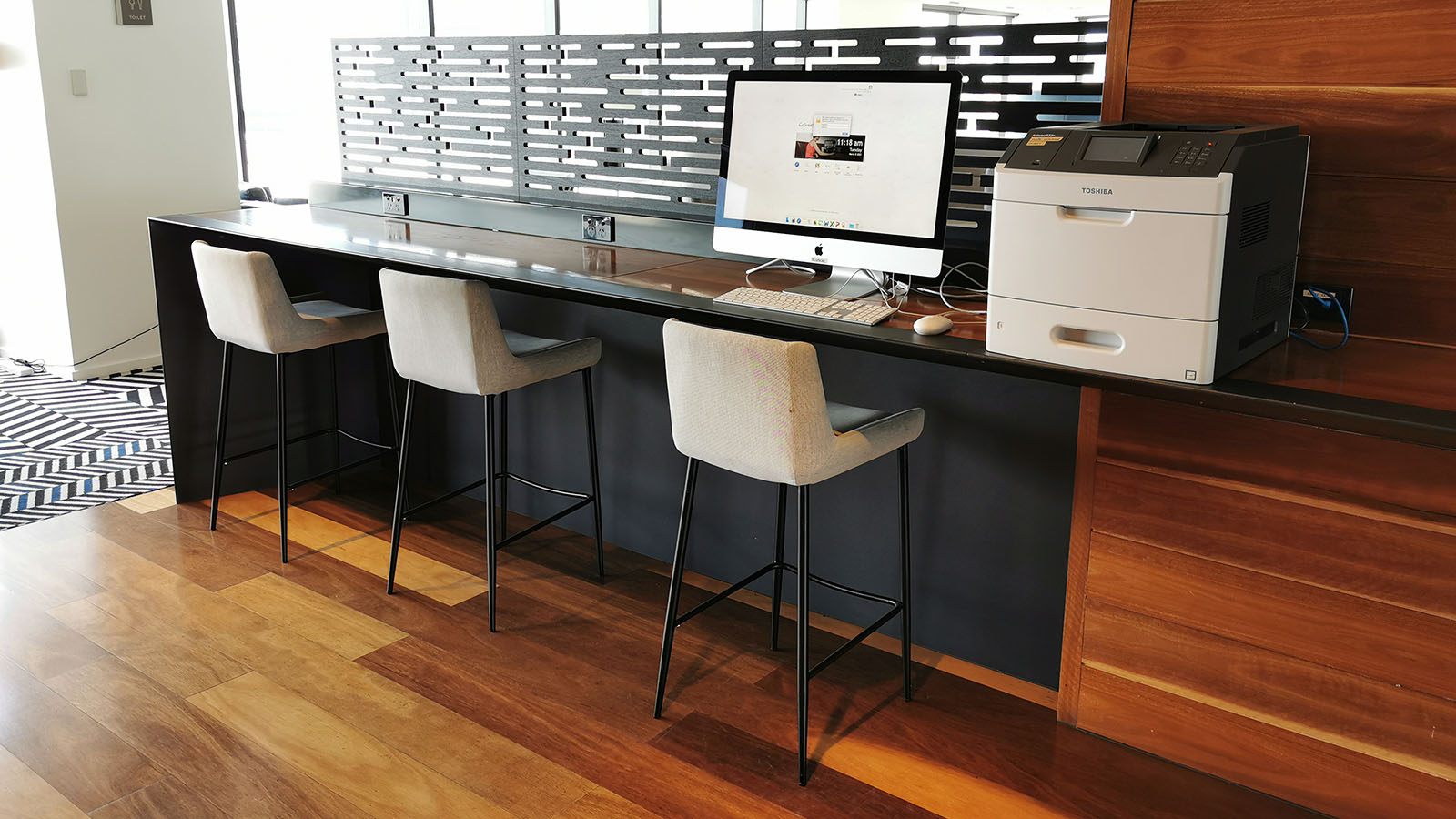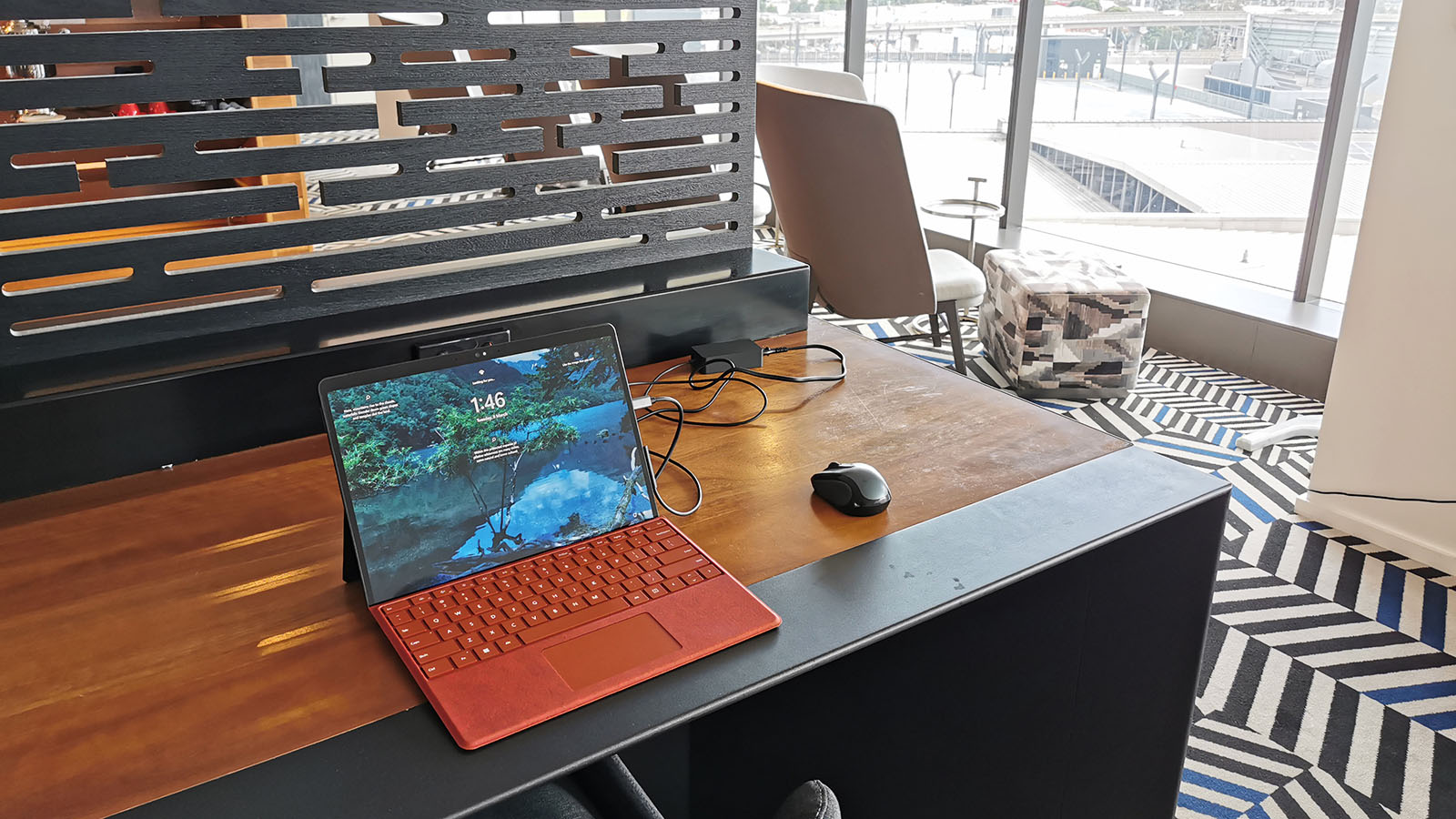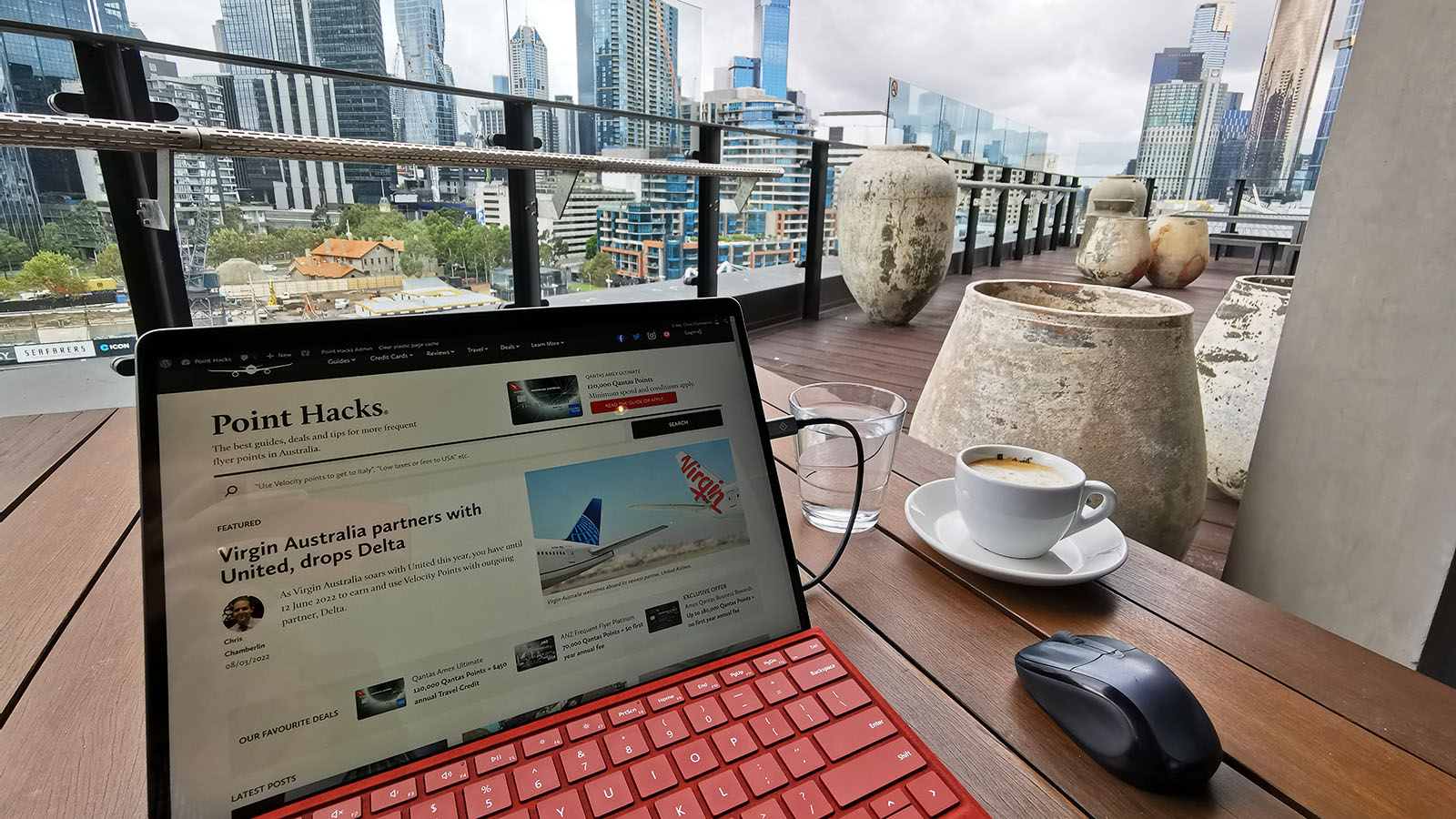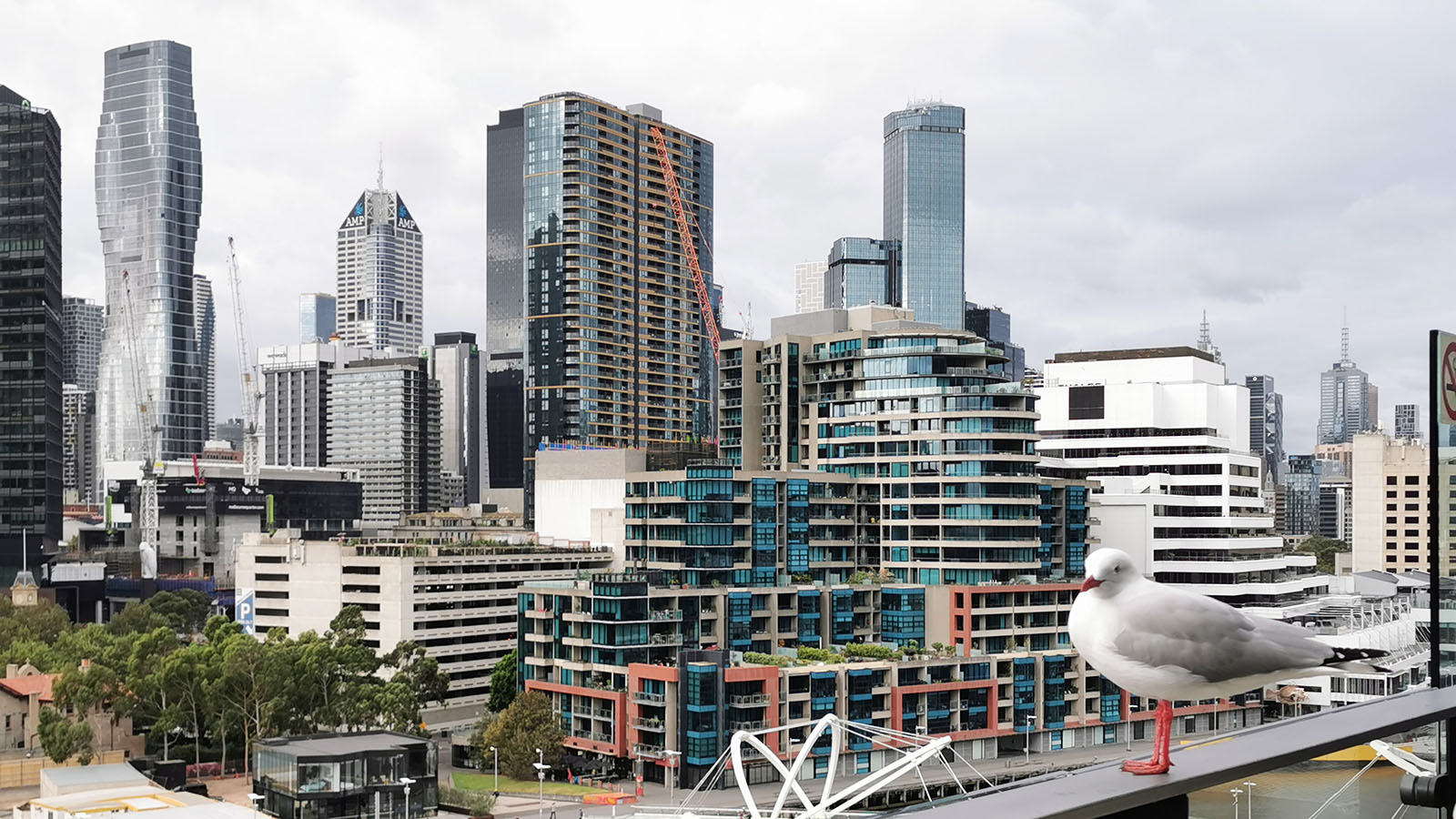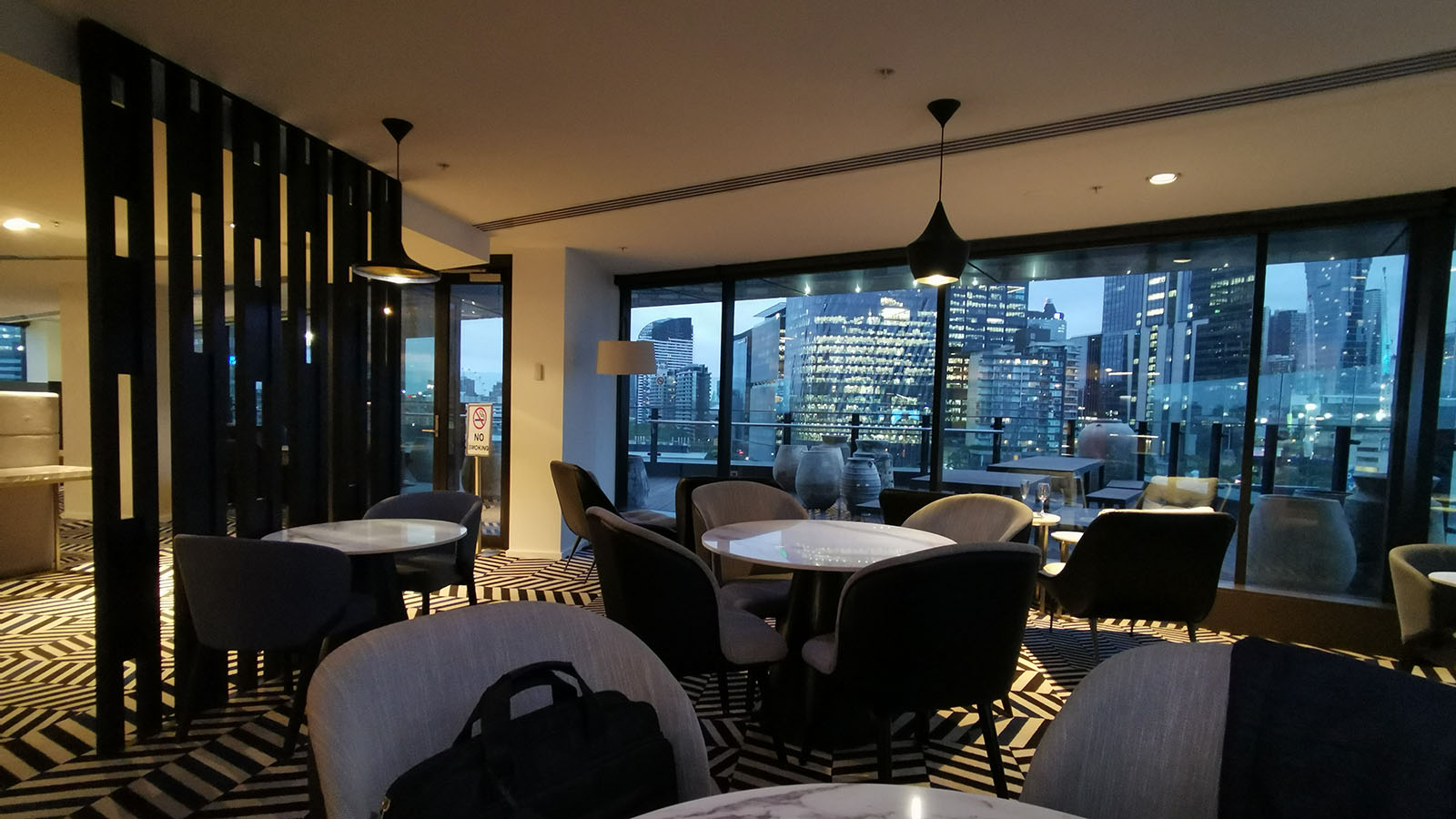 An outdoor terrace adds to the lounge space. I'm told it'll soon be redesigned to make even better use of the footprint. But even in its current configuration, it proved the perfect place to work on an overcast day.
That's one thing that I particularly enjoyed about this Pacific Club: it remains open throughout the day, with access available at leisure. During the pandemic, many other hotel lounges have remained closed, or only open in the evenings. But here, the Pacific Club can be everything from a remote office to a space to kickstart your day, or relax after a job well done.
Breakfast, snacks and canapés in the Pacific Club lounge
All guests with Pacific Club lounge access enjoy complimentary daily breakfast. There's a choice to enjoy this either in the lounge itself, or down at Dock 37 Bar & Kitchen. For a quick pit stop, it's hard to beat the lounge. But for a wider variety of hot food as well as barista-made coffee, the restaurant may be a better pick.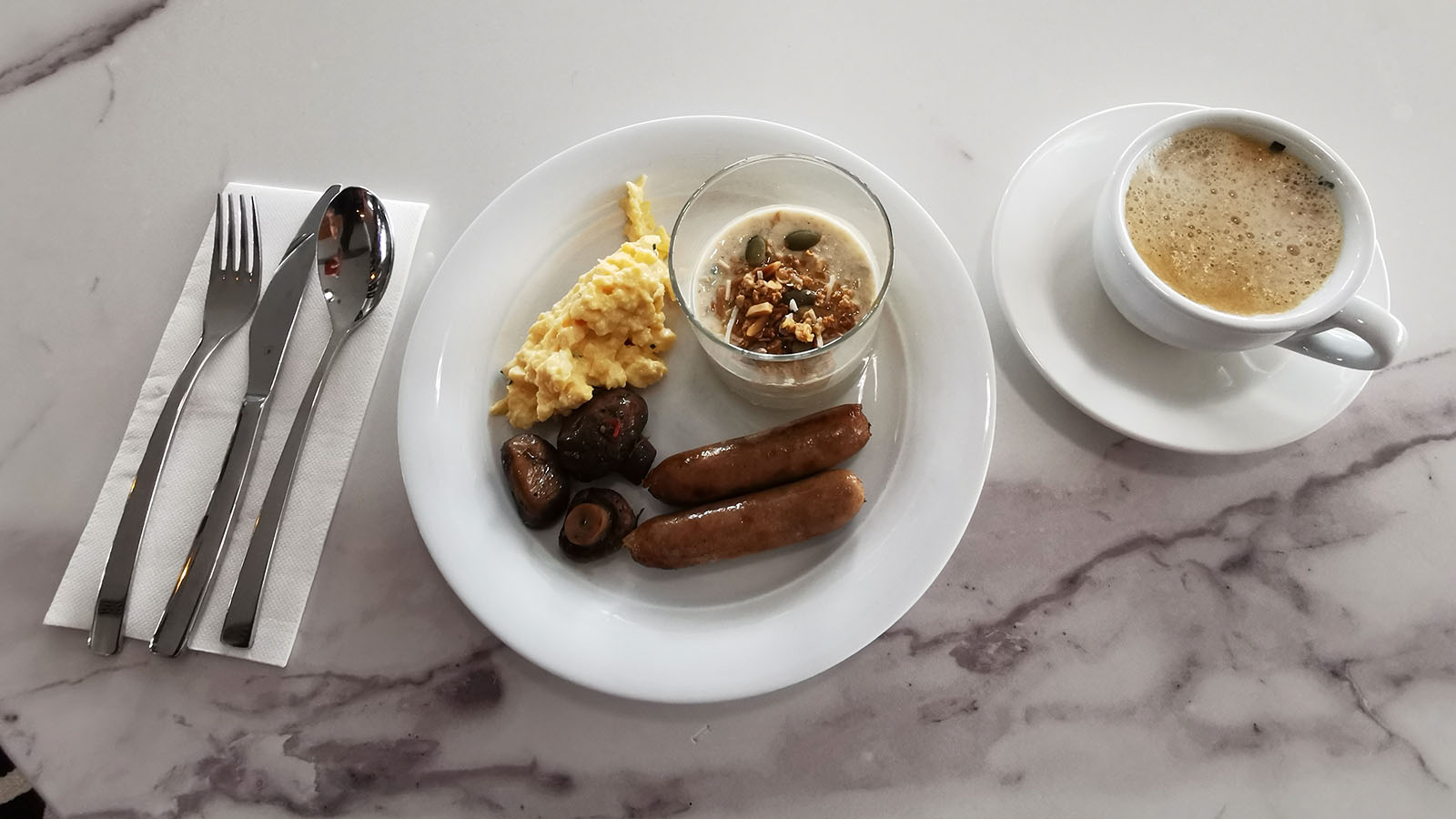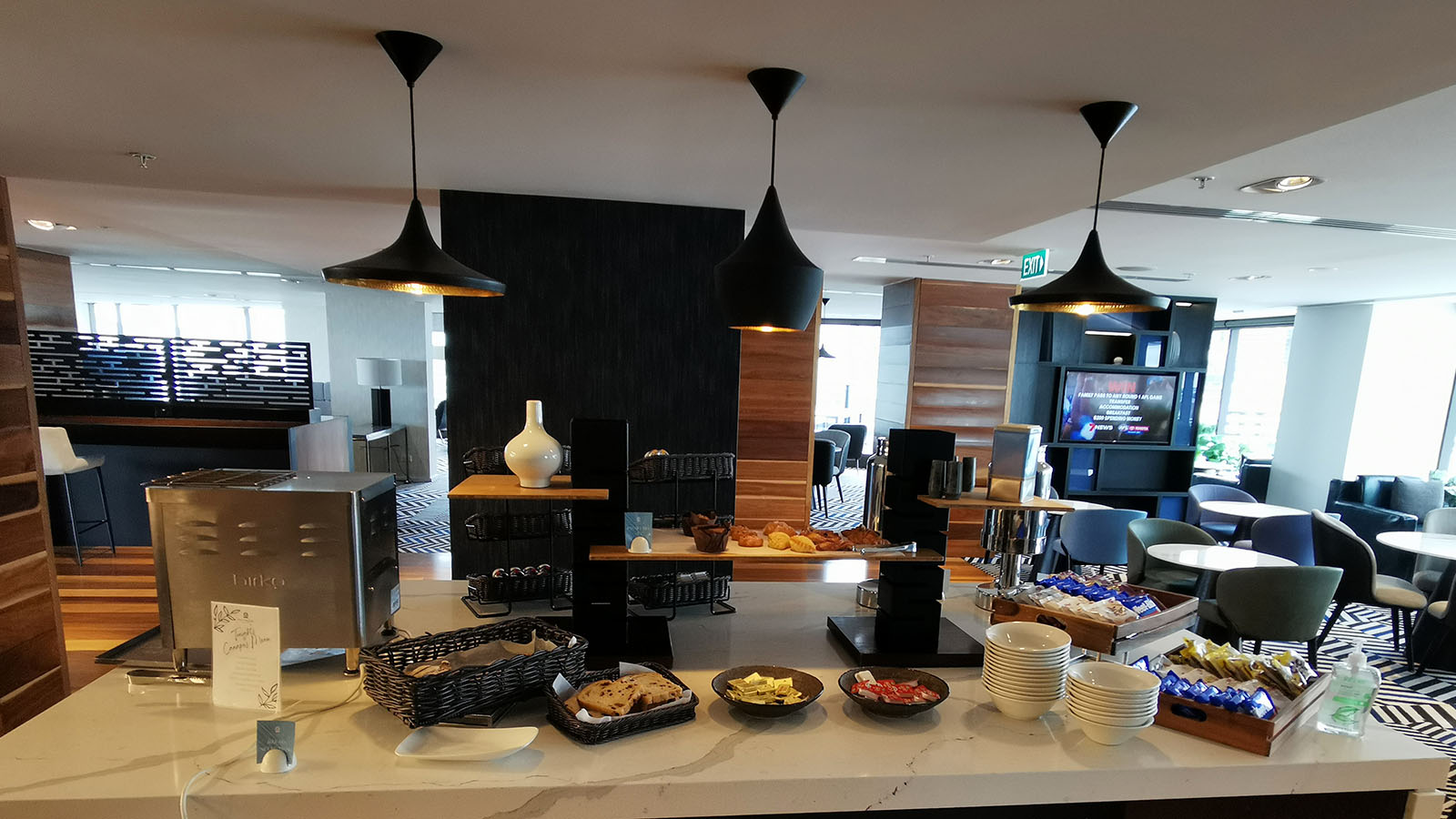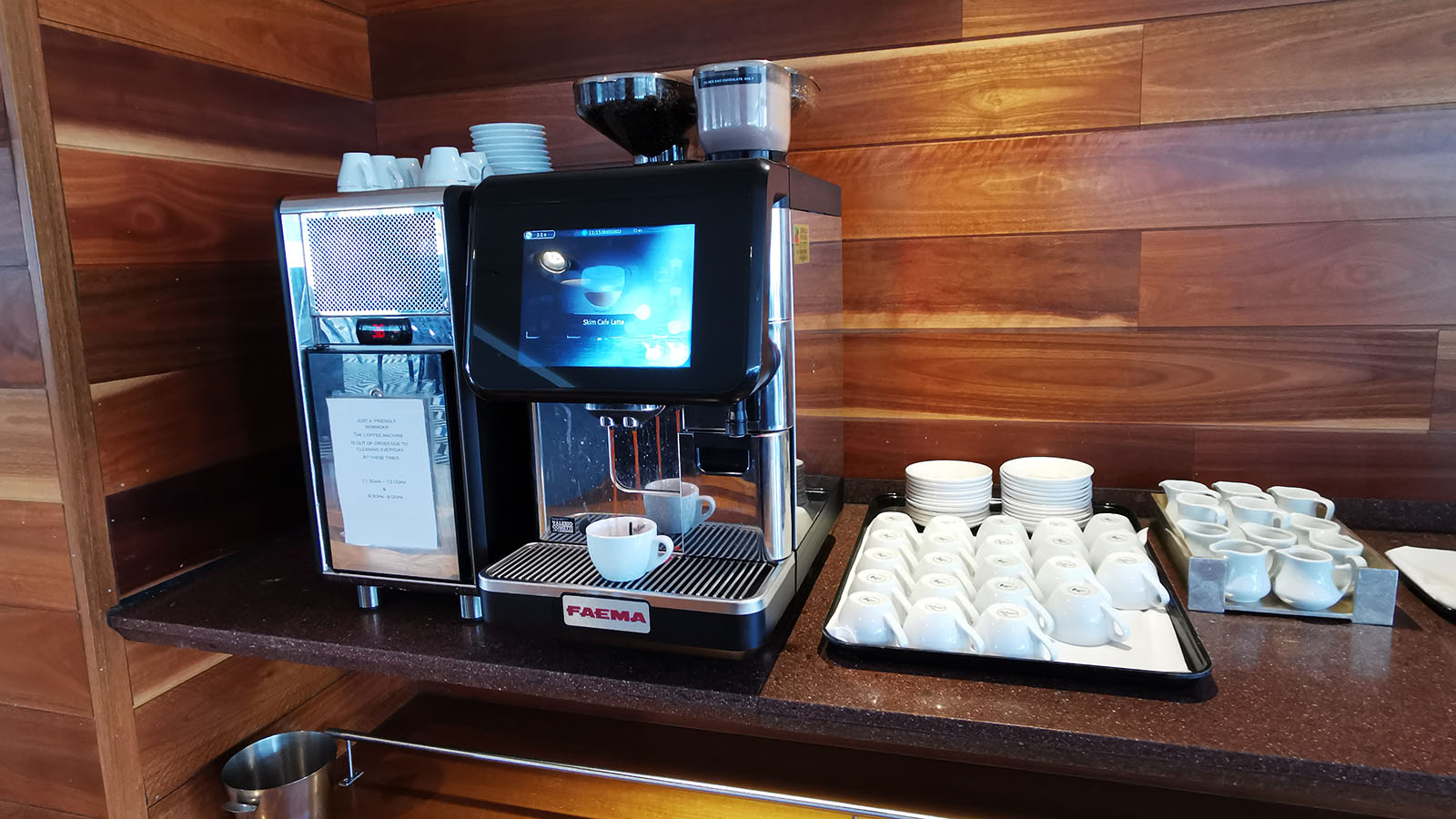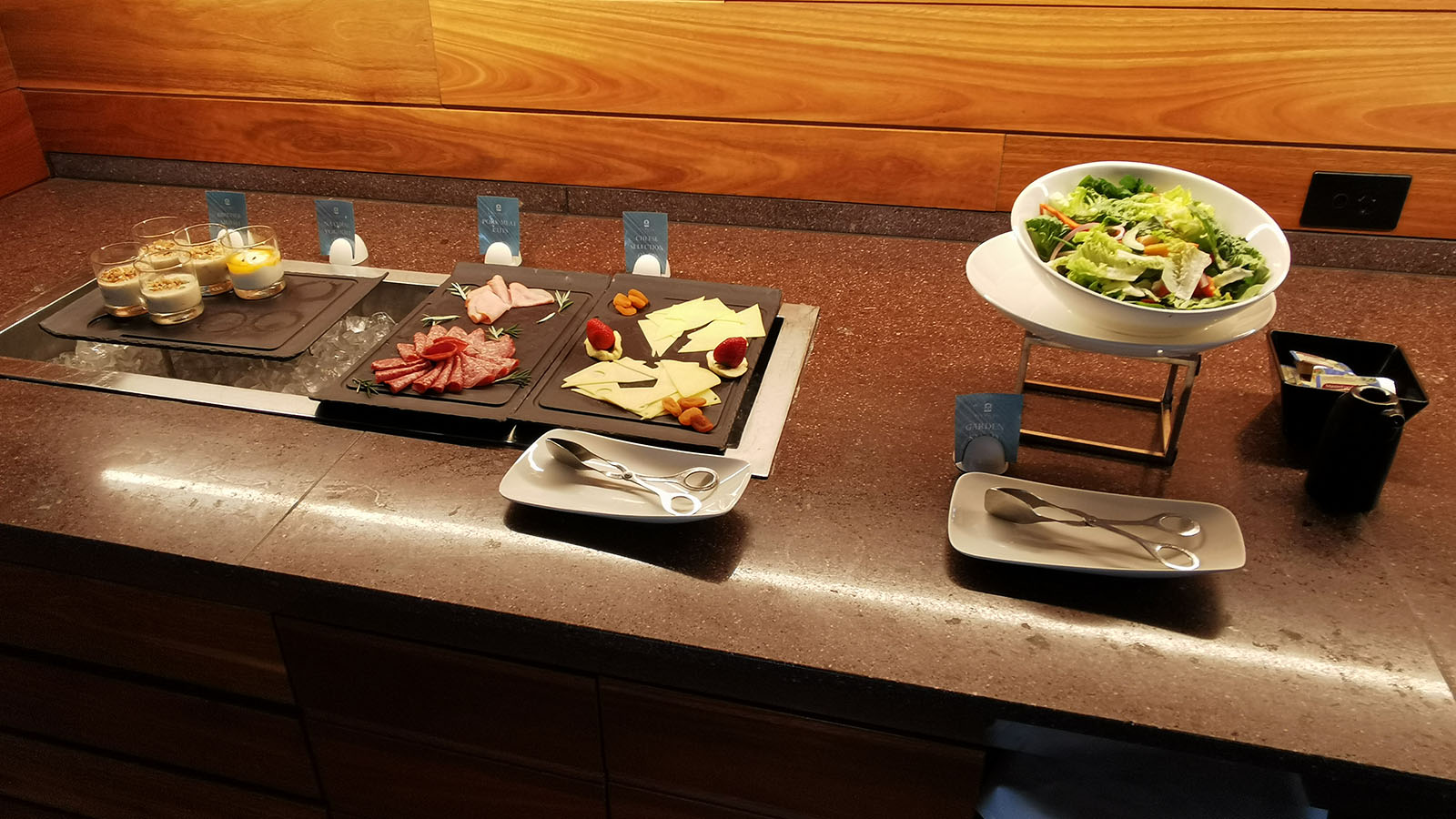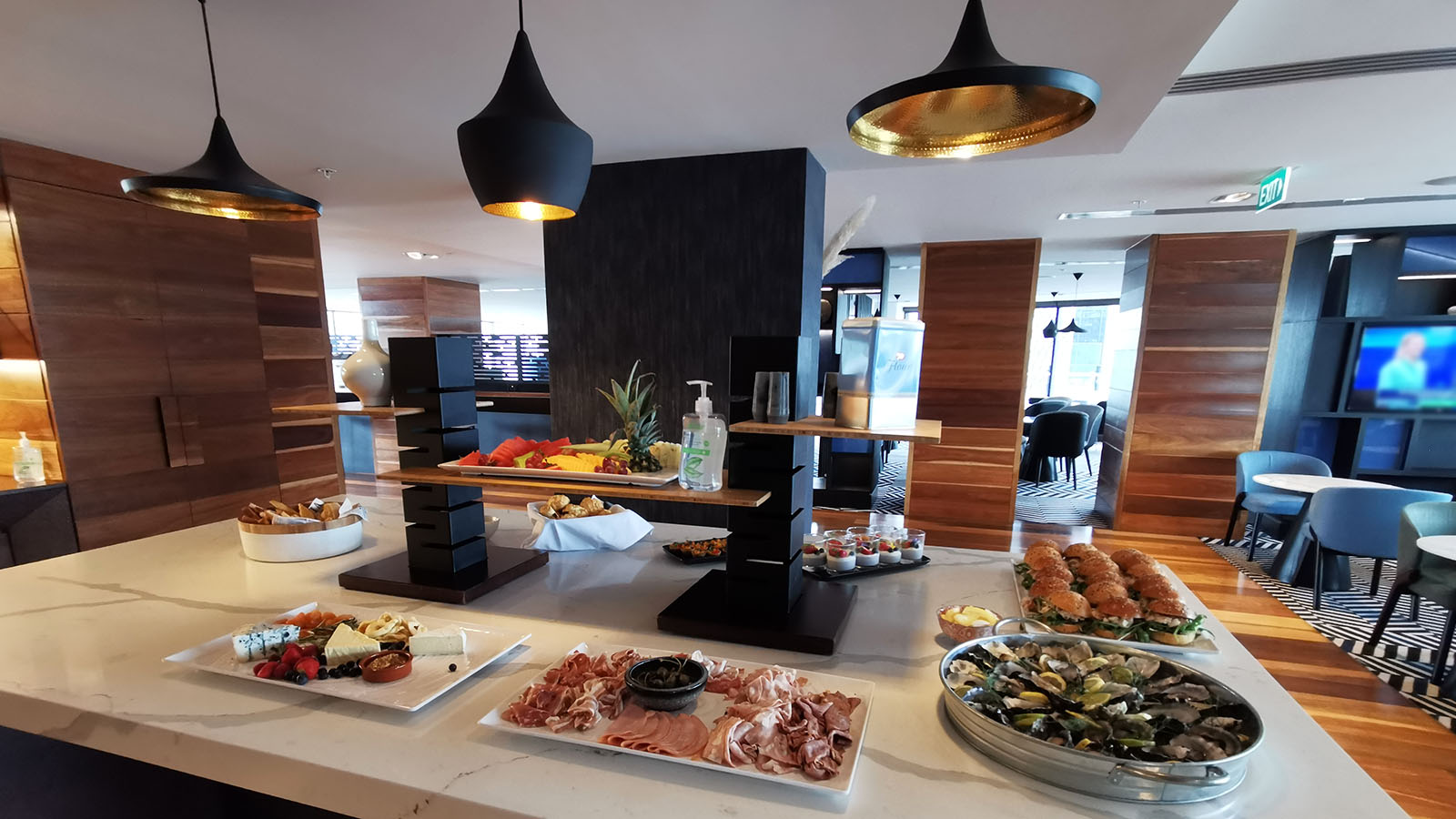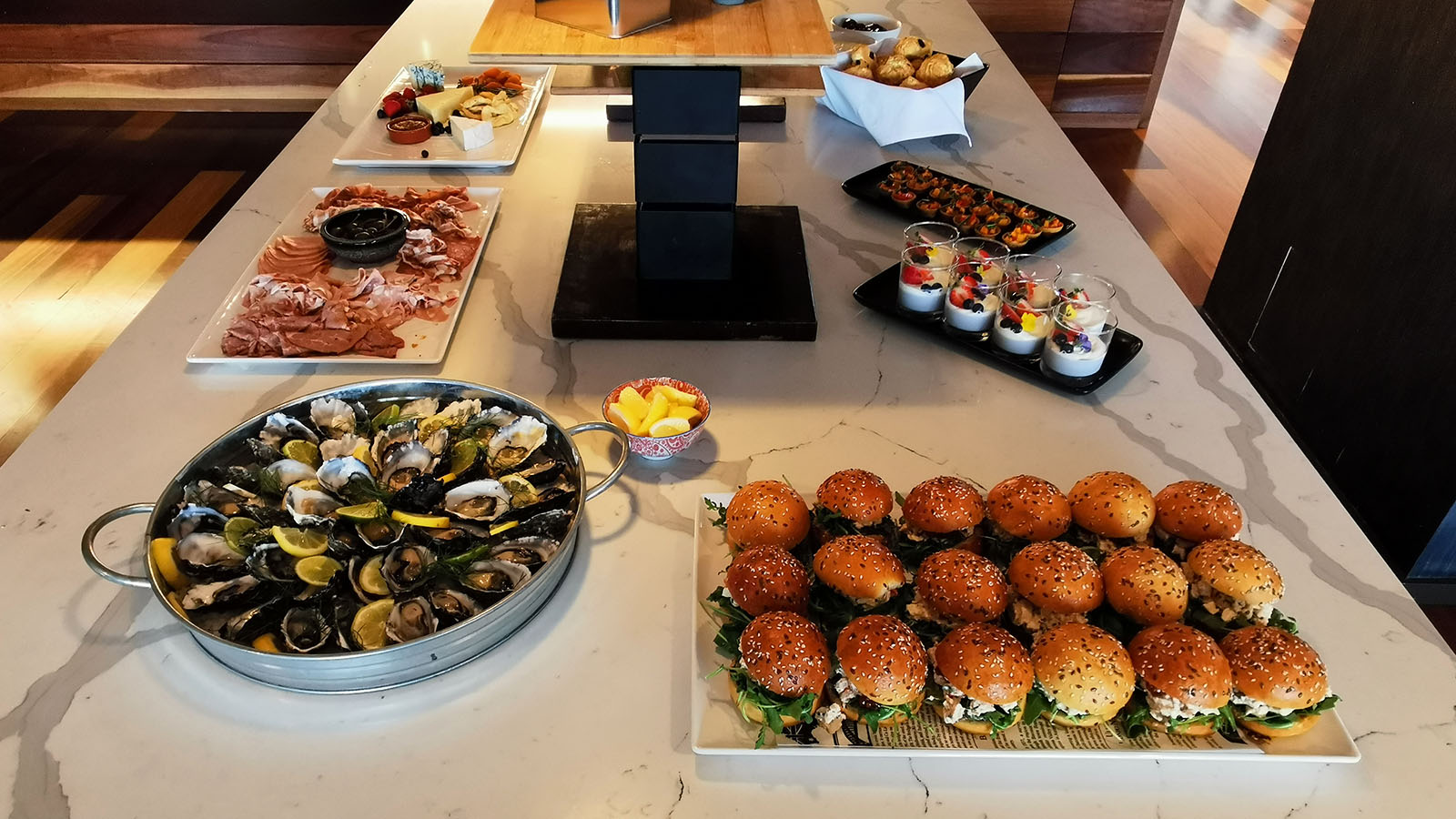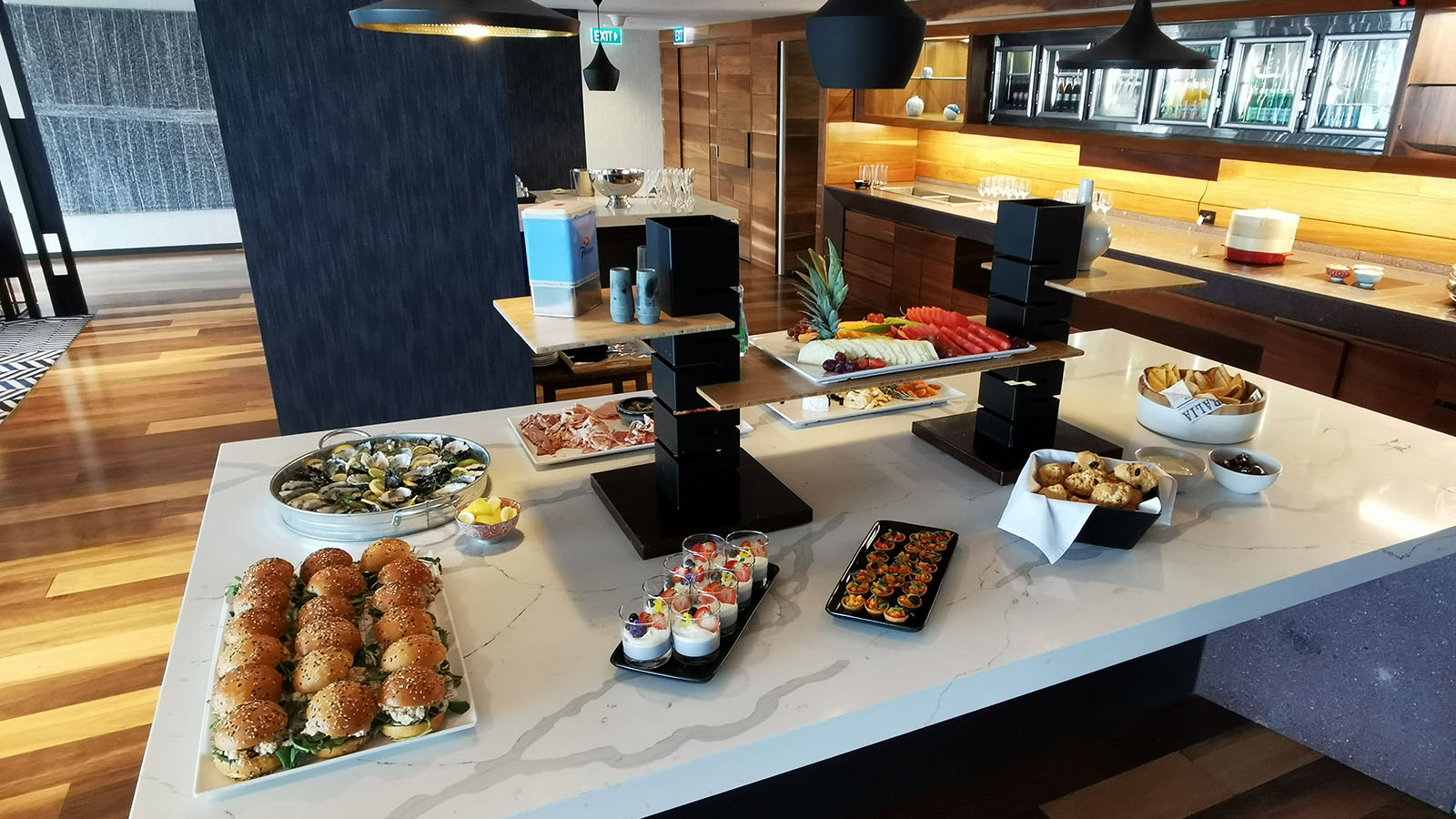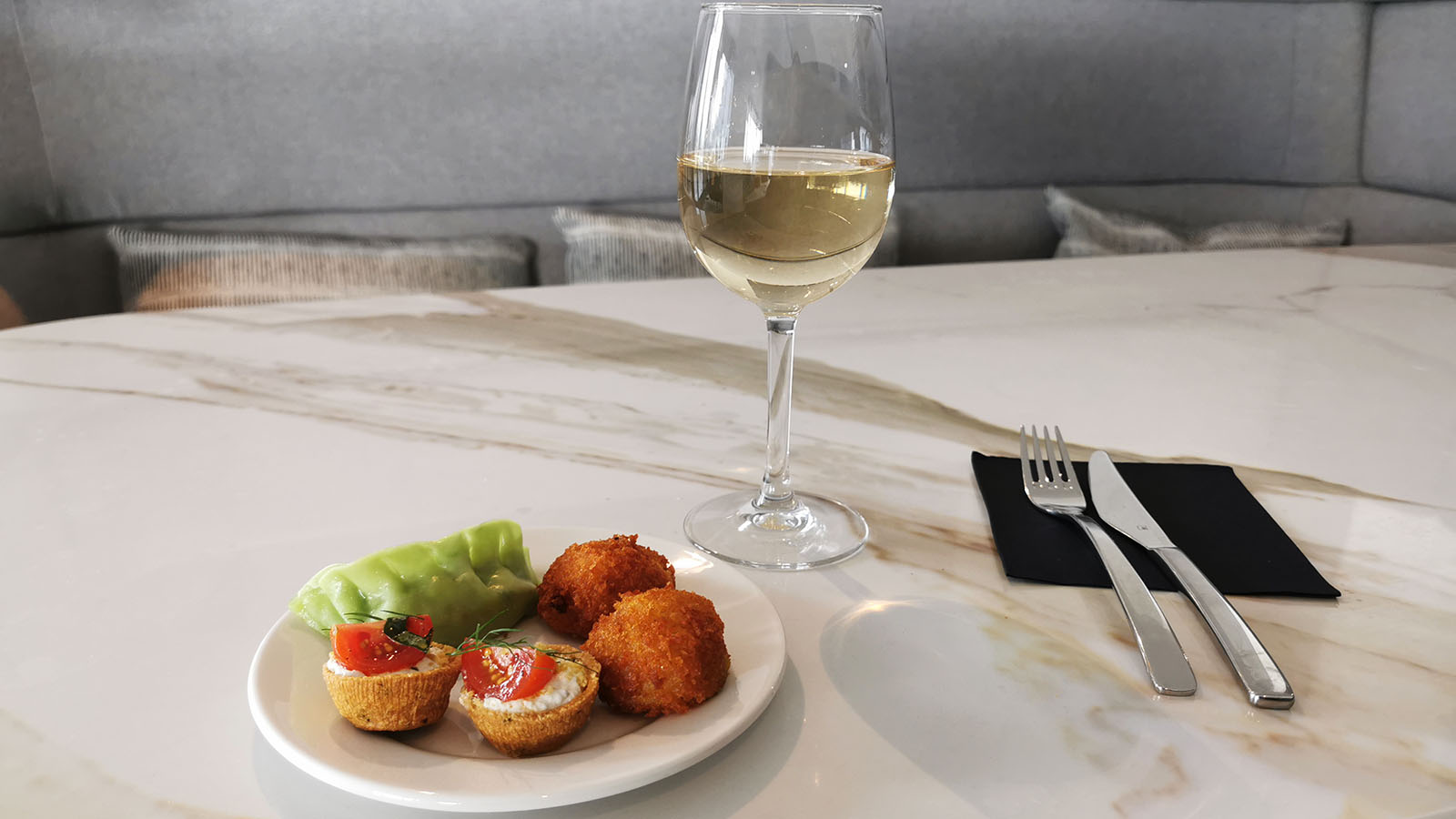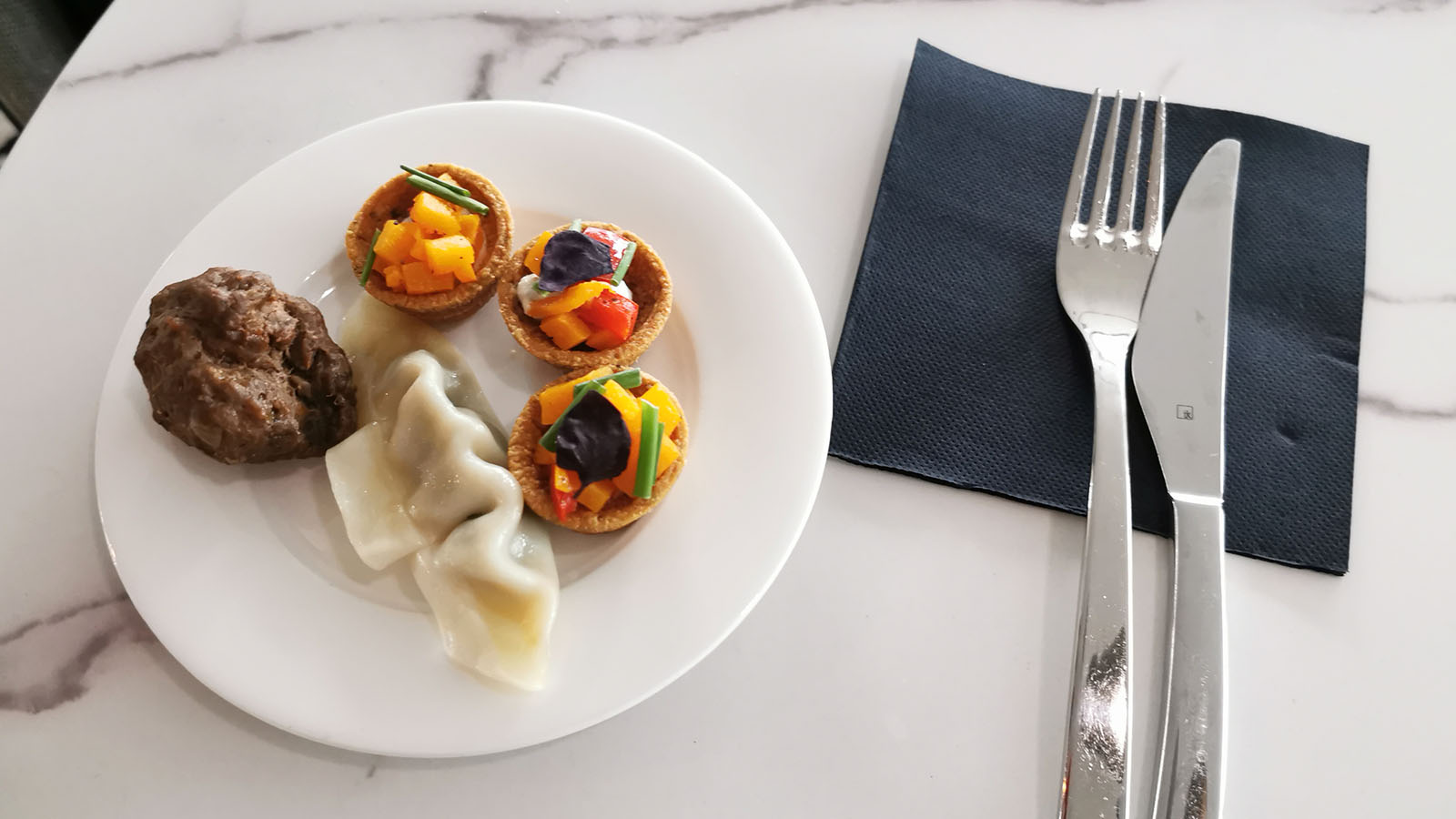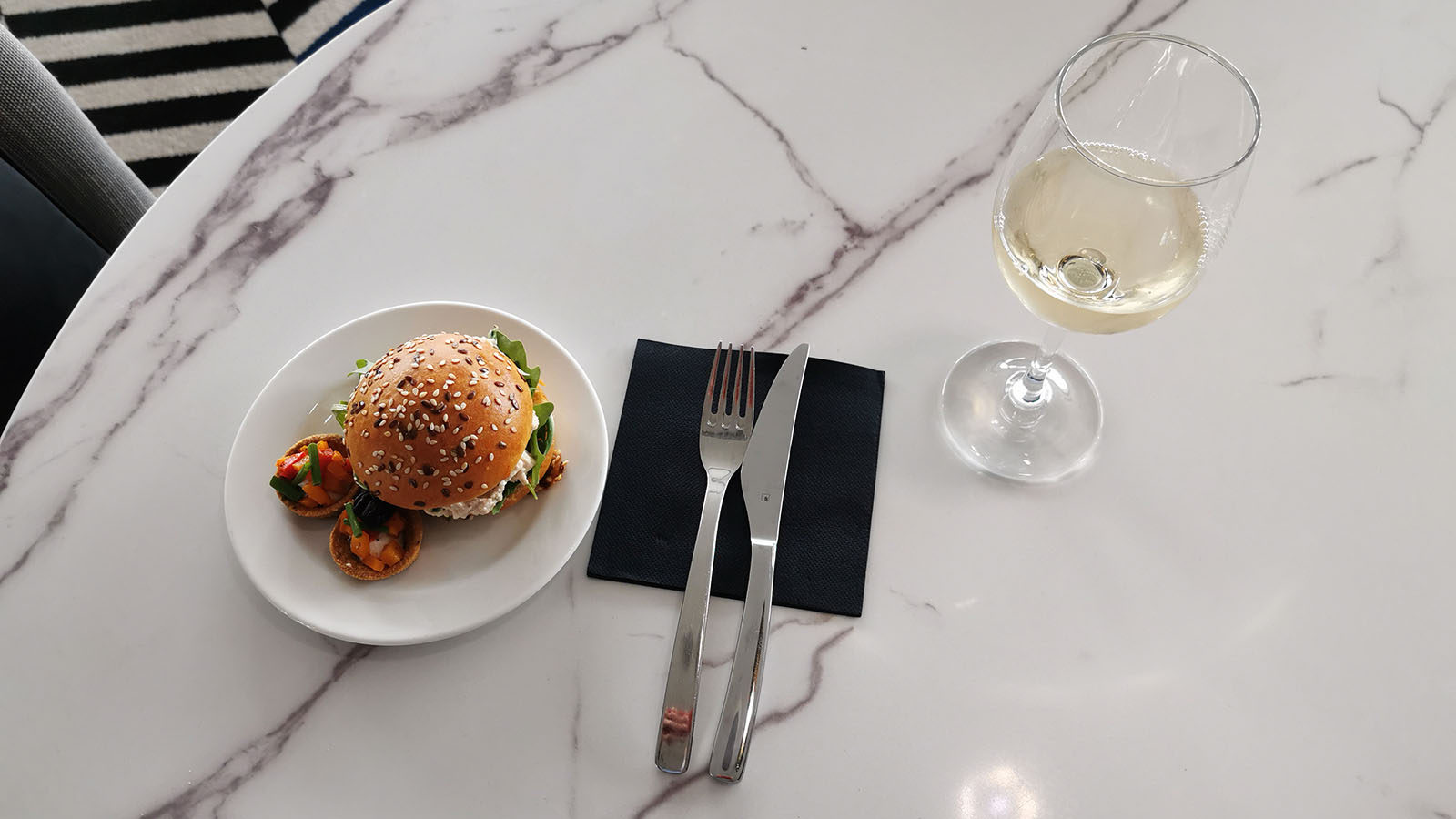 Fast-forward to the evening, and Pacific Club guests can also enjoy two hours of complimentary drinks and canapés. On this two-night stay, the selections were slightly different each evening. That's sure to keep things interesting for those staying for a whole week.
While everything is designed as self-serve, staff still did the rounds to offer drink top-ups throughout the service. When working out on the terrace, a staff member attending the lounge also offered to fetch a coffee to save interrupting that work, which was great.
Other refreshments including snacks and cold drinks are available to guests throughout the day.
Dining at Pan Pacific Melbourne
Located just off the lobby, Dock 37 Bar & Kitchen now opens daily for breakfast, drinks and dinner. It's a huge space, and one that's designed to cater for a sizeable volume of conference delegates on a busy day.
With no major conferences scheduled during this visit, that quietness instead translates into a terrific amount of space per guest. That makes keeping distance from others effortlessly easy.
Breakfast includes barista-made coffee, with a skim latte hitting the spot, and a chai latte the perfect choice after enough caffeine for the morning.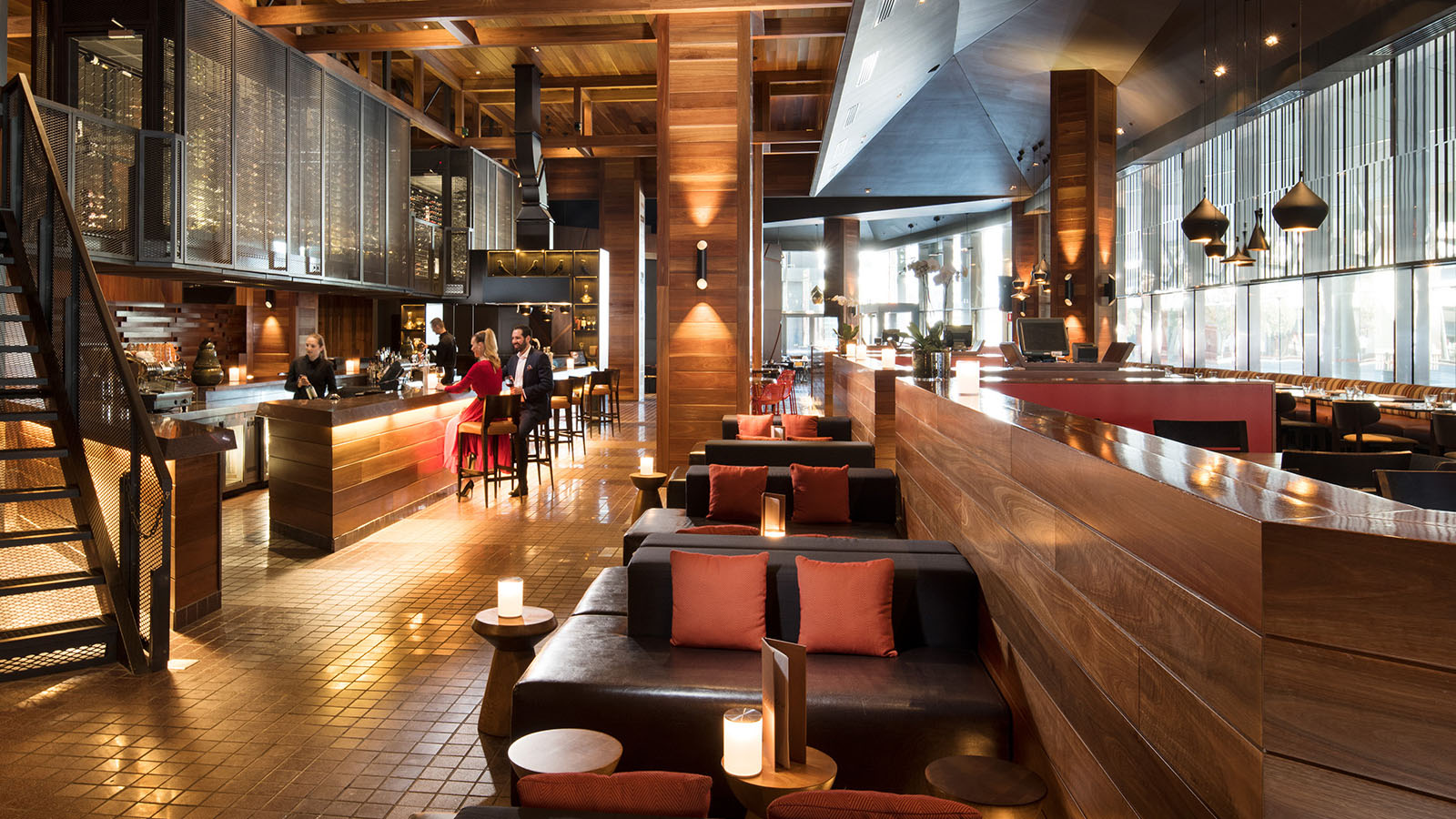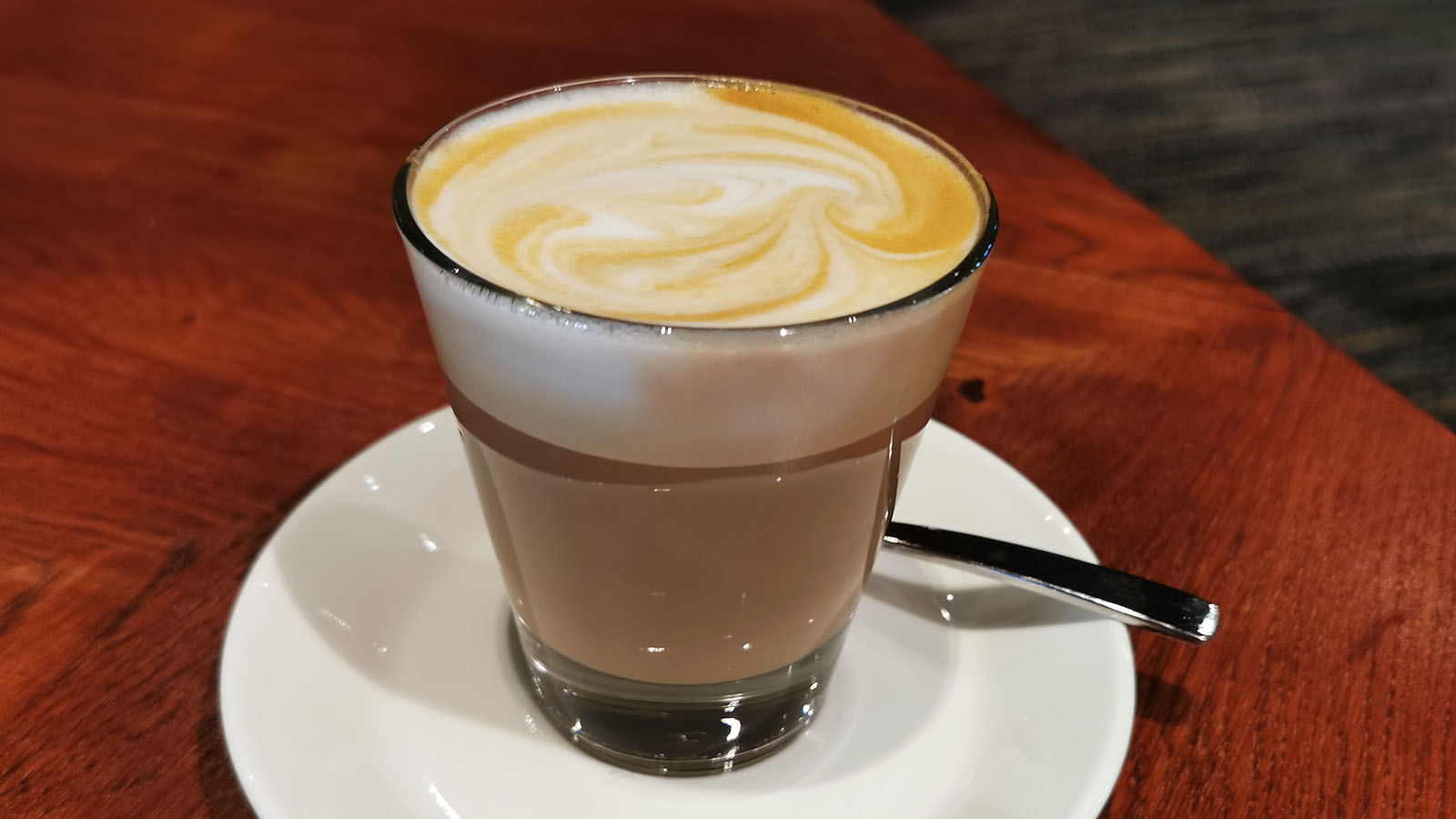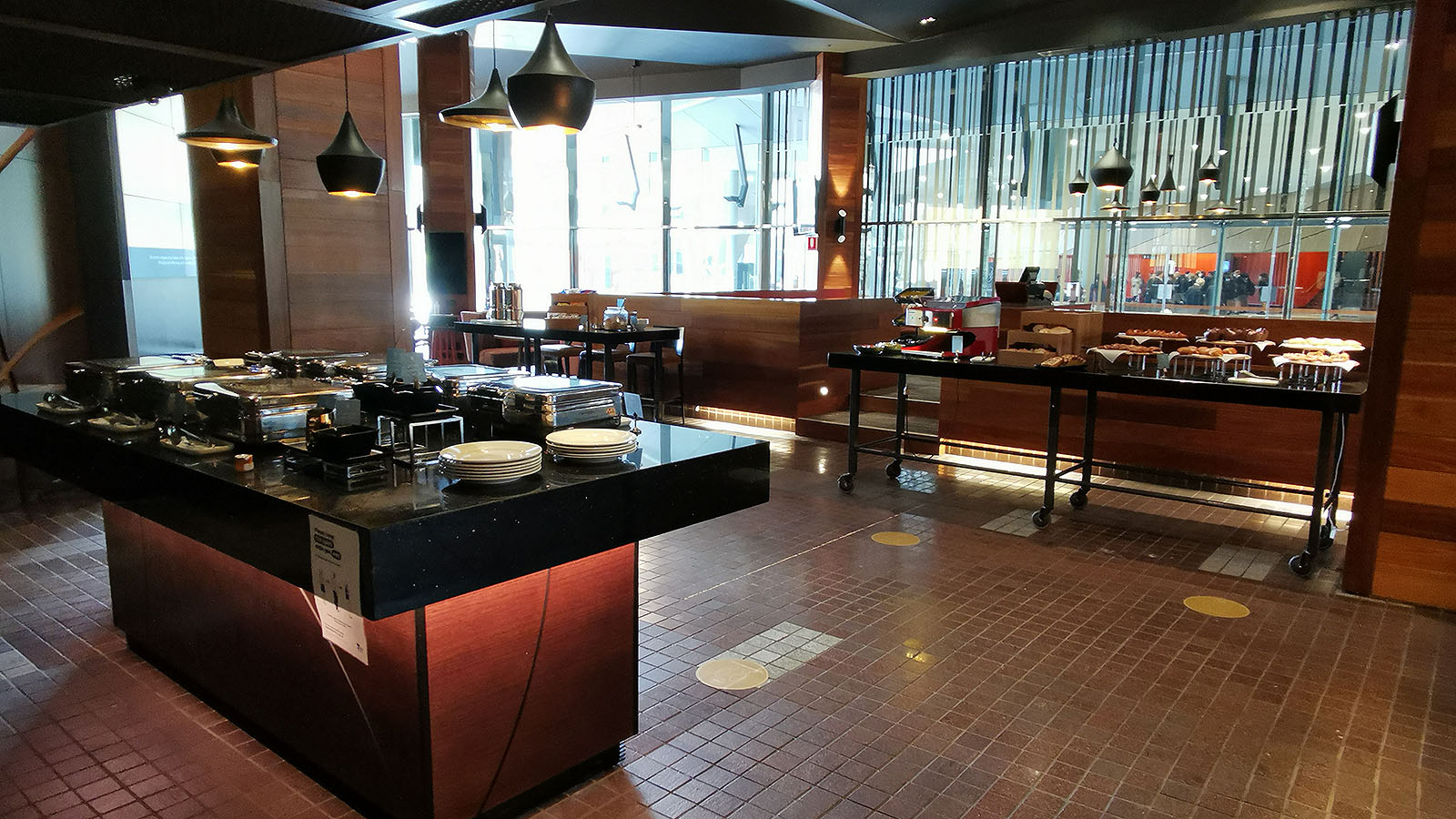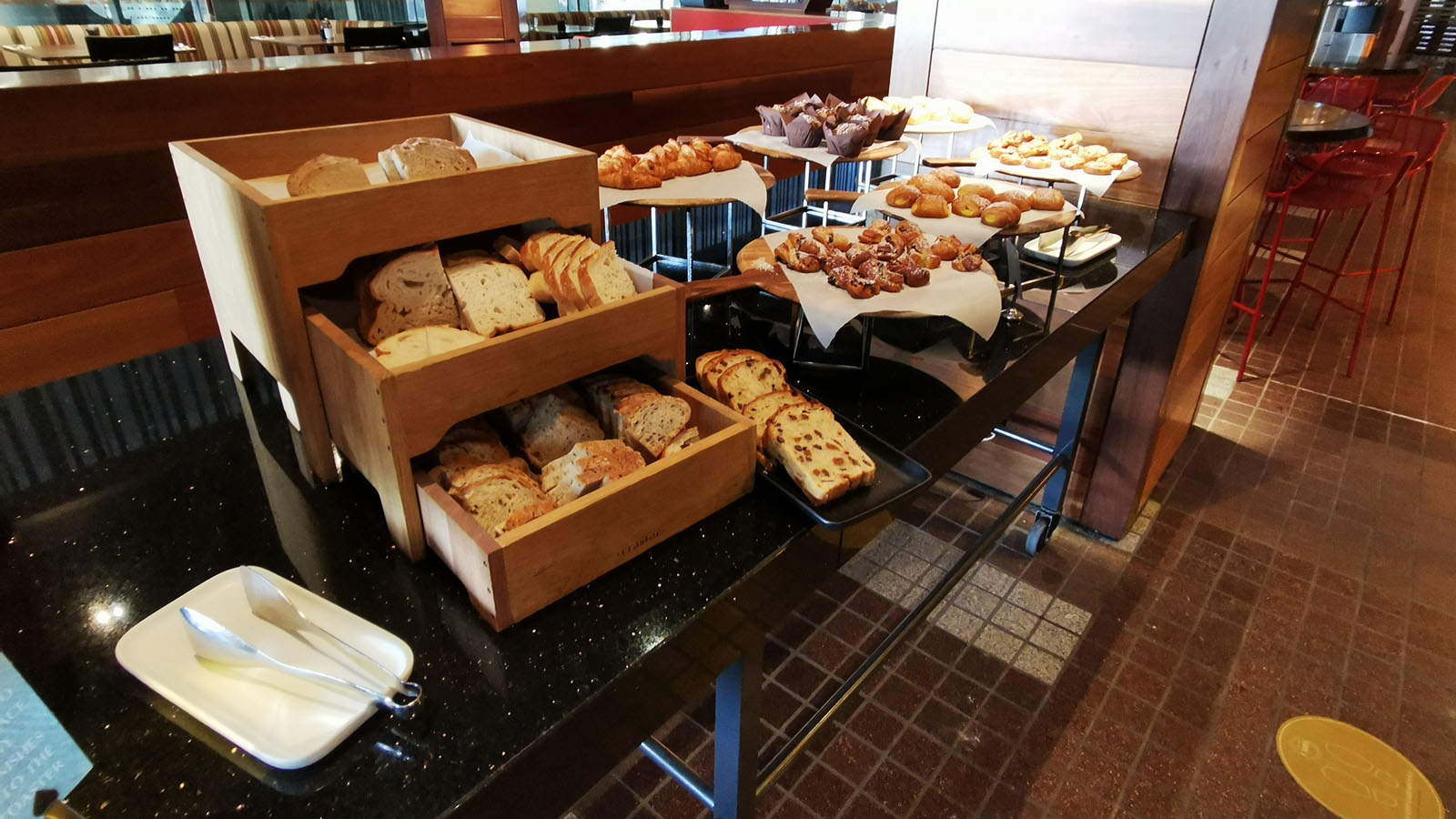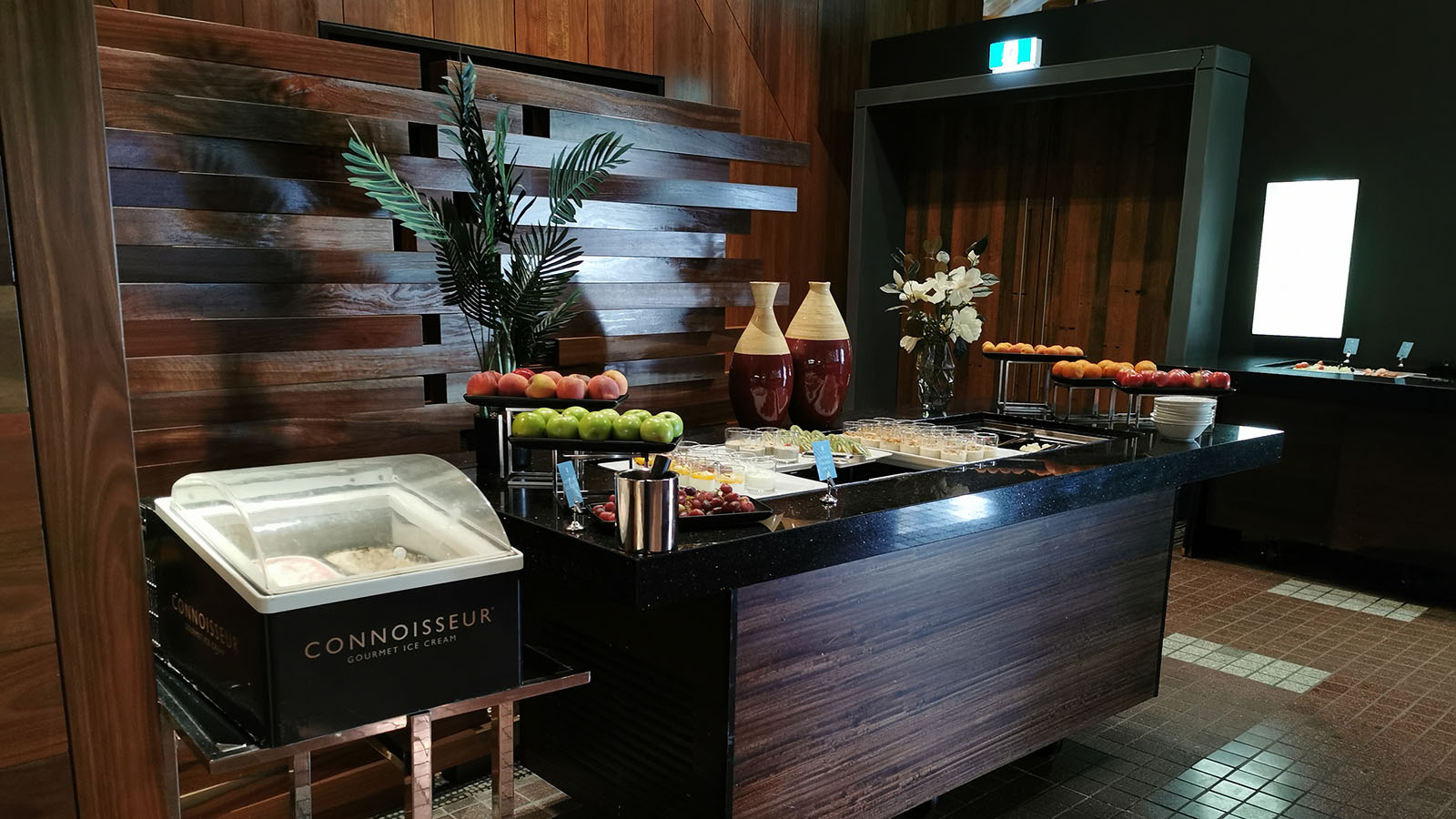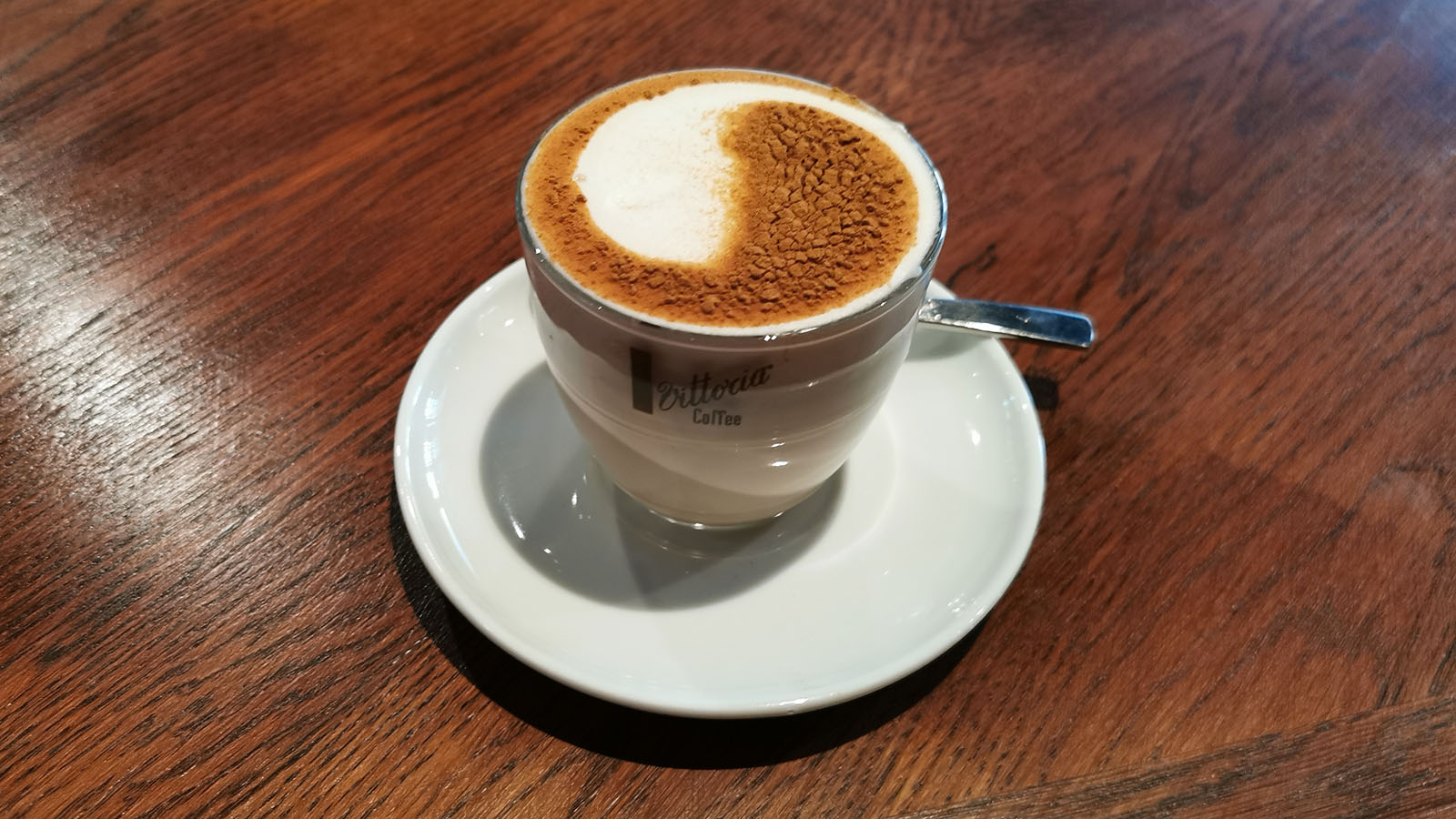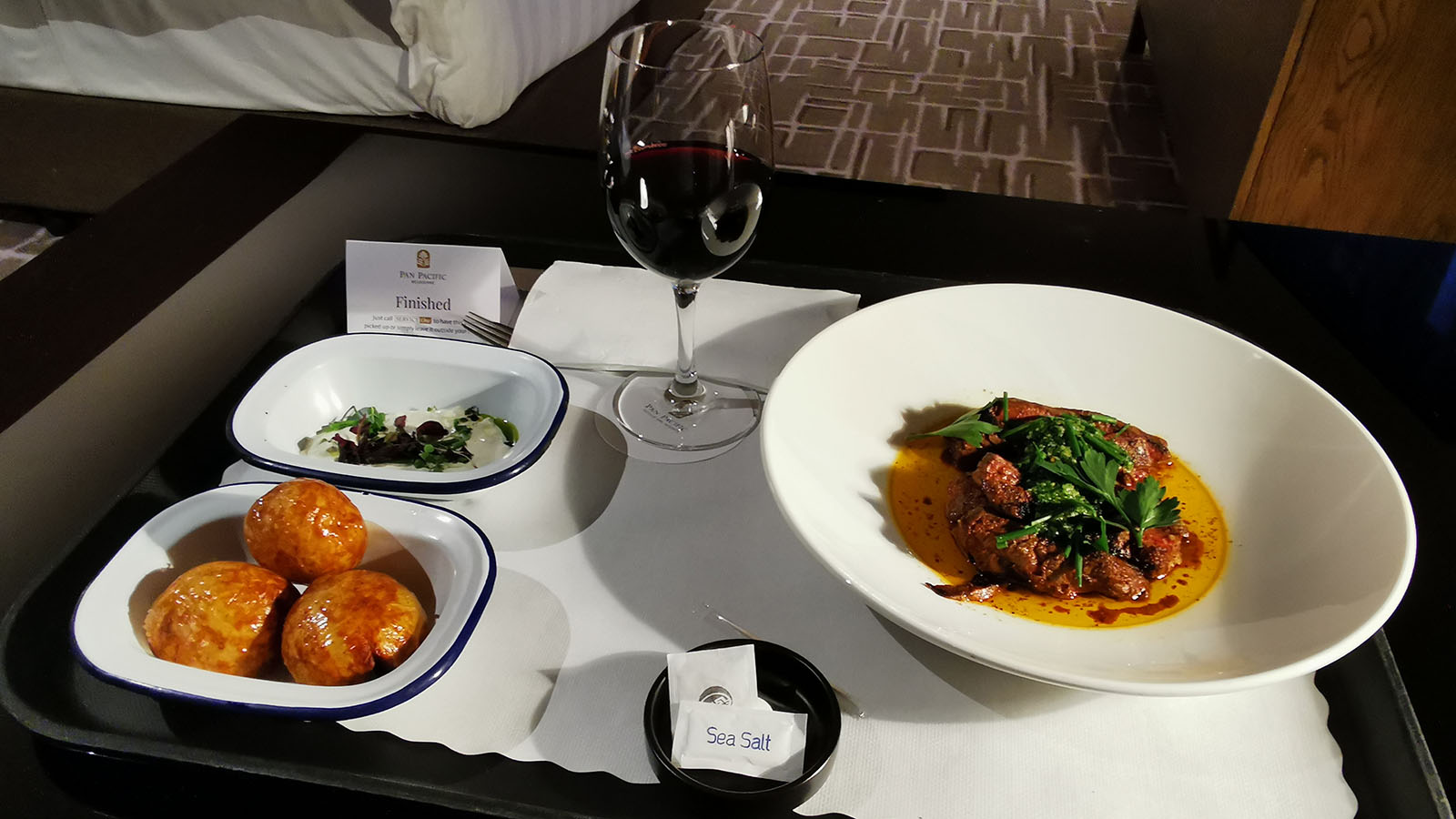 The breakfast buffet itself is varied, with a solid selection of hot items and all the usual favourites.
I also took the chance to try room service for dinner on a night that the restaurant was closed for dine-in. (My stay took place just before the venue expanded its opening hours).
For something Victorian, the 200g Gippsland Angus Skirt Steak was delightful. Served with twice-baked chat potatoes and a creamy anchovy sauce, the dish paired well with a glass of Cabernet Sauvignon (this time, from Coonawarra in South Australia).
Even better, the hotel doesn't levy a 'tray charge' on room service orders, and also doesn't surcharge credit cards: including American Express. This means the price you see is the price you pay.
Facilities at Pan Pacific Melbourne
Designed as a conference hotel, there's no swimming pool here. But there is a reasonable gym, with a good range of equipment. The Precor cross trainer served me well during a break between meetings on a busy day.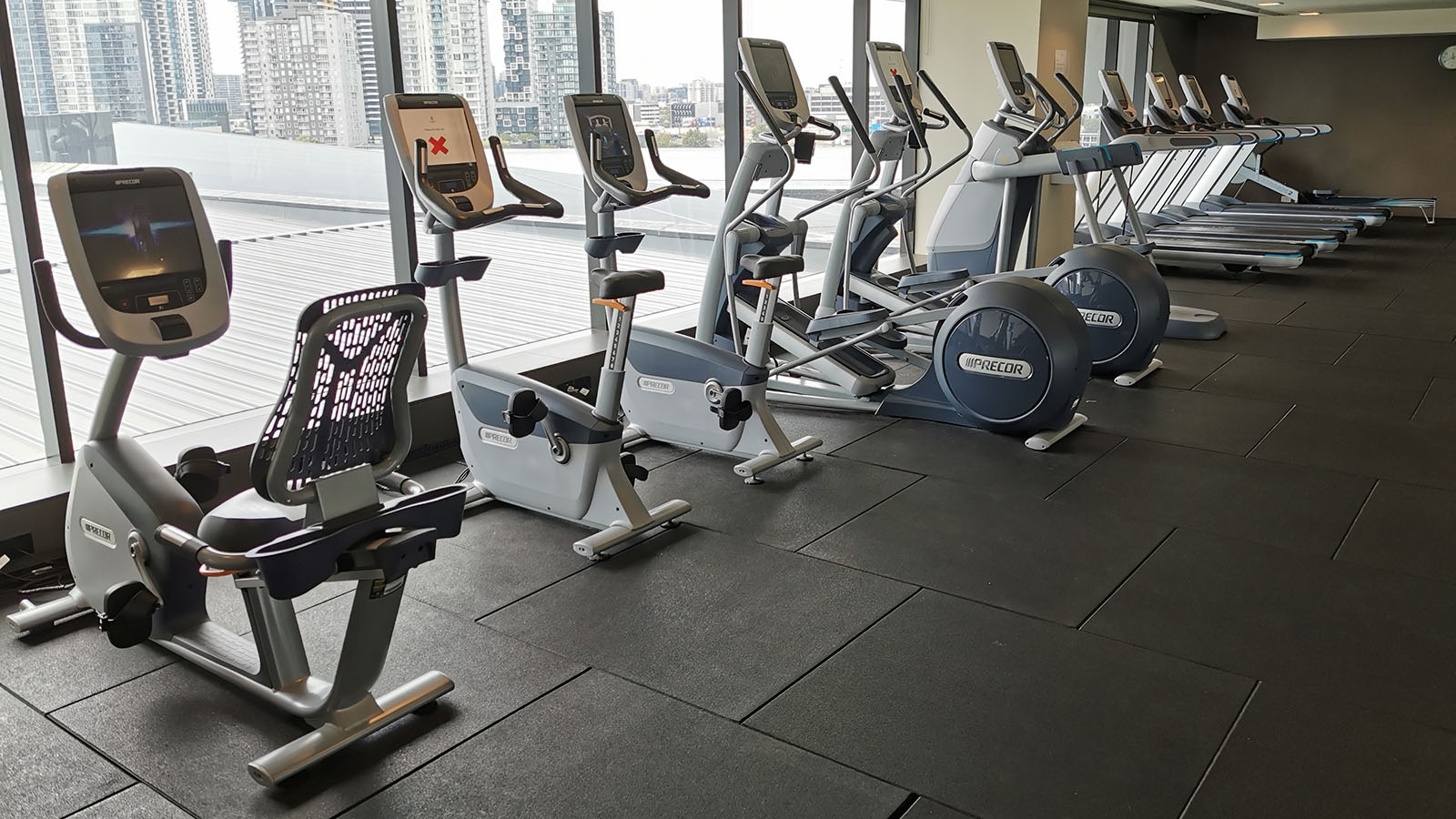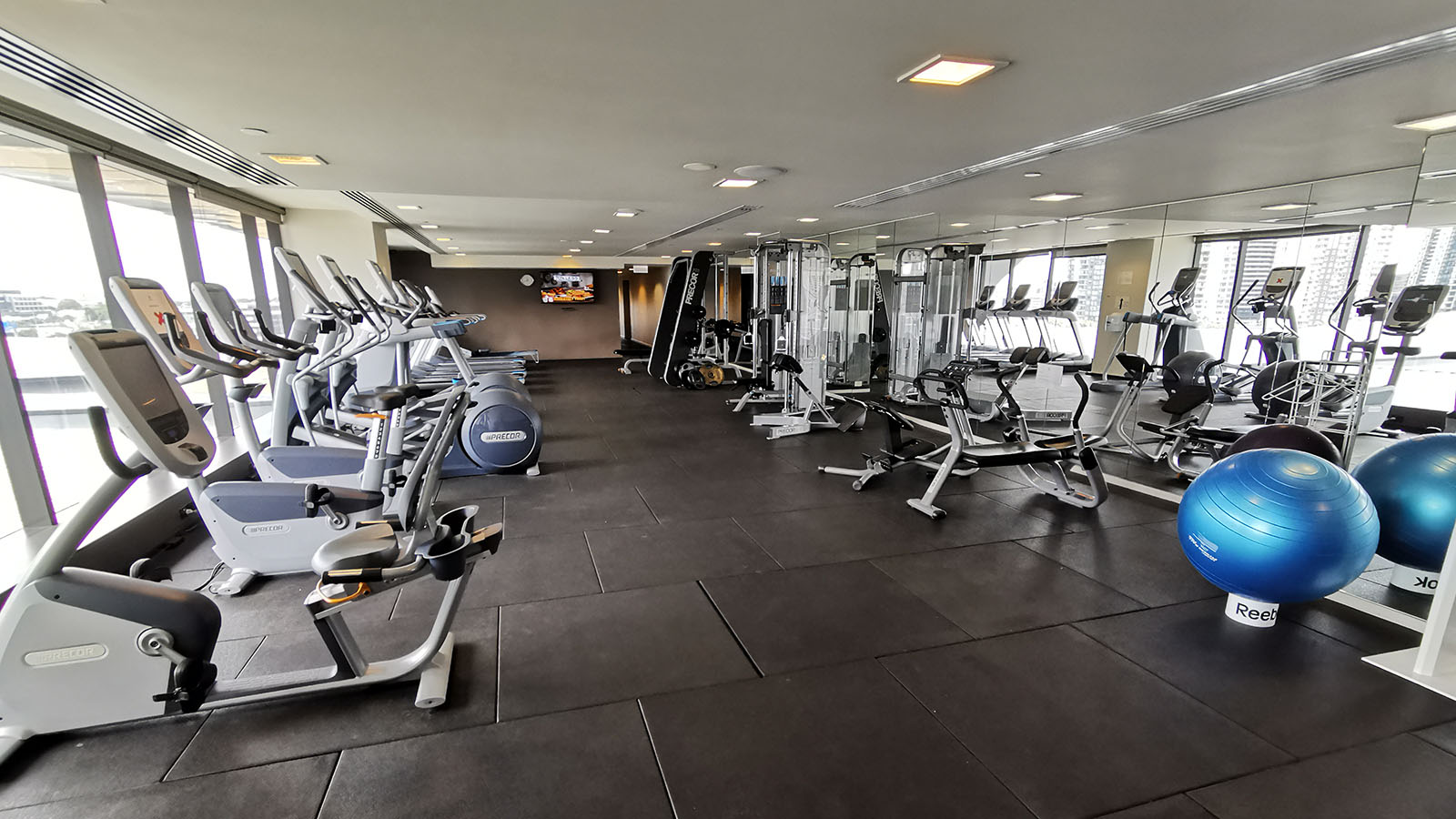 Due to Victorian Government requirements, you'll need to visit reception to get a separate 'gym key' when you want to exercise. That allows staff to check your vaccination status, which they'll also do when you arrive, access the Pacific Club lounge, or dine at Dock 37.
There's also a business nook in the lobby with computer facilities and a space to work. But as a Pacific Club guest, staff were happy to issue me with a 'lounge key' after check-out, and to store my luggage. This allowed me to tidy off a few emails before moving on with my day, and avoid lugging my suitcase around the CBD until it was truly time to depart.
Earning and spending points at Pan Pacific Melbourne
Pan Pacific belongs to the DISCOVERY loyalty program. It comes in two flavours – Pan Pacific DISCOVERY, and GHA DISCOVERY – but they're interoperable. As a GHA DISCOVERY member, I could log into the separate Pan Pacific DISCOVERY mobile app using my GHA details to view my reservation and edit my stay preferences, for instance.
Staying with Pan Pacific allows members to earn and spend DISCOVERY Dollars (D$) on their stays. On the earning front, you'll amass those DISCOVERY Dollars at the rate of 4-7% back in rewards, depending on your tier. That is, for every $100 you spend, you'll fetch $4-7 in rewards that you can put towards a future trip.

Entry-level Silver cardholders earn rewards at the 4% rate, with the rewards rate climbing by 1% at every rung of the status ladder. Gold gets 5% back in rewards, Platinum pockets 6% and Titanium gets the full 7%.
Also read: Earn top-tier GHA DISCOVERY Titanium status from just three stays
Separate to DISCOVERY, booking direct with the hotel may allow you to earn airline frequent flyer points. By booking an eligible rate, you could earn three Qantas Points or three Velocity Points per dollar spent.
Alternatively, you could credit your points to a range of other partner programs, including Cathay Pacific's Asia Miles, Singapore Airlines KrisFlyer and more. Check the Pan Pacific website for the full details.
Summing up
Pan Pacific Melbourne sits in an envied location for many leisure travellers, as well as business visitors attending nearby conventions and events. But for this simple and convention-free business visit, the hotel still proved to be a good base.
That's particularly true with trams only a short walk away, fast Wi-Fi (~50Mbps for uploads and downloads) and a great view to come back to. An excellent Pacific Club lounge further adds to the property's appeal: even if it's not a facility available via regular hotel status, as with some other chains.
We look forward to seeing how the hotel further develops that Pacific Club and relaunches its outdoor terrace in the months to come.
Photography by Chris Chamberlin, who stayed as a guest of Pan Pacific Melbourne. Feature image courtesy Pan Pacific Melbourne.
---
Stay up to date with the latest news, reviews and guides by subscribing to Point Hacks' email newsletter.
Pan Pacific Melbourne
was last modified:
June 20th, 2023
by