If you're looking for water views and a perfect location, it's hard to go wrong with the Kangaroo Island Seafront hotel. Positioned in Penneshaw (that's 'penny-shore'), your South Australian adventure begins right here.
With everything from luxury waterfront accommodation to glamping and garden villas, this cosy hotel has something for everybody. But for the best views, booking early is a must!
Hotel location & first impressions
Kangaroo Island is certainly sparse. In fact, the Kangaroo Island Seafront hotel is over 50km from the island's Kingscote Airport. There are no taxis or rideshares available here, but the drive by hire car takes under 40 minutes.
As I pull up, I'm pleased to see the property hasn't taken any artistic license with its name. The Seafront hotel is indeed right on the water. We're off to a great start!
As I'm arriving outside the usual reception hours (7 am to 8 pm), I've called ahead. Having arranged check-in over the phone, my keys are ready and waiting in a secure lockbox. So is a map showing me exactly where to find my Garden Villa, the login details for the Wi-Fi, and details of other amenities.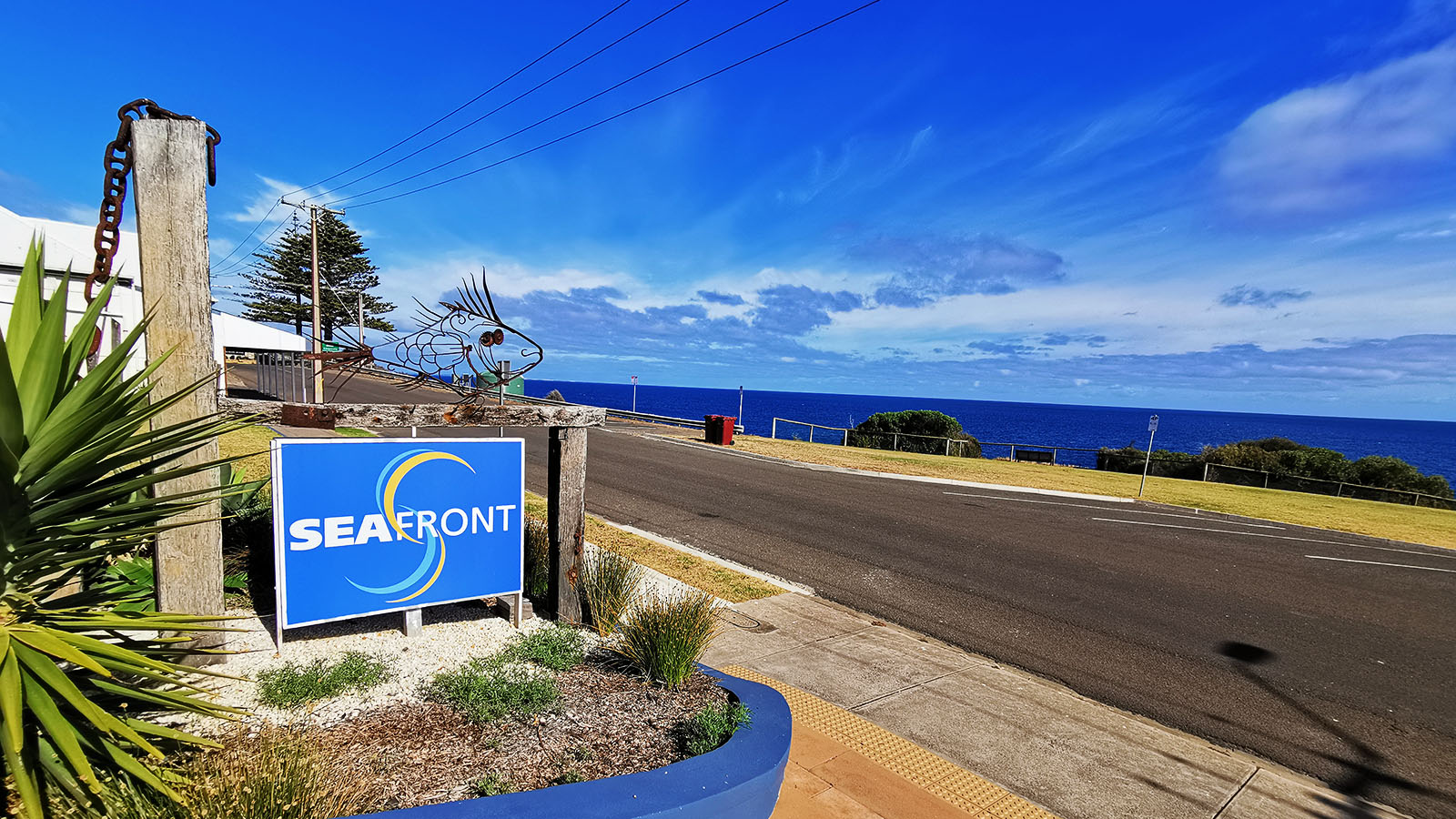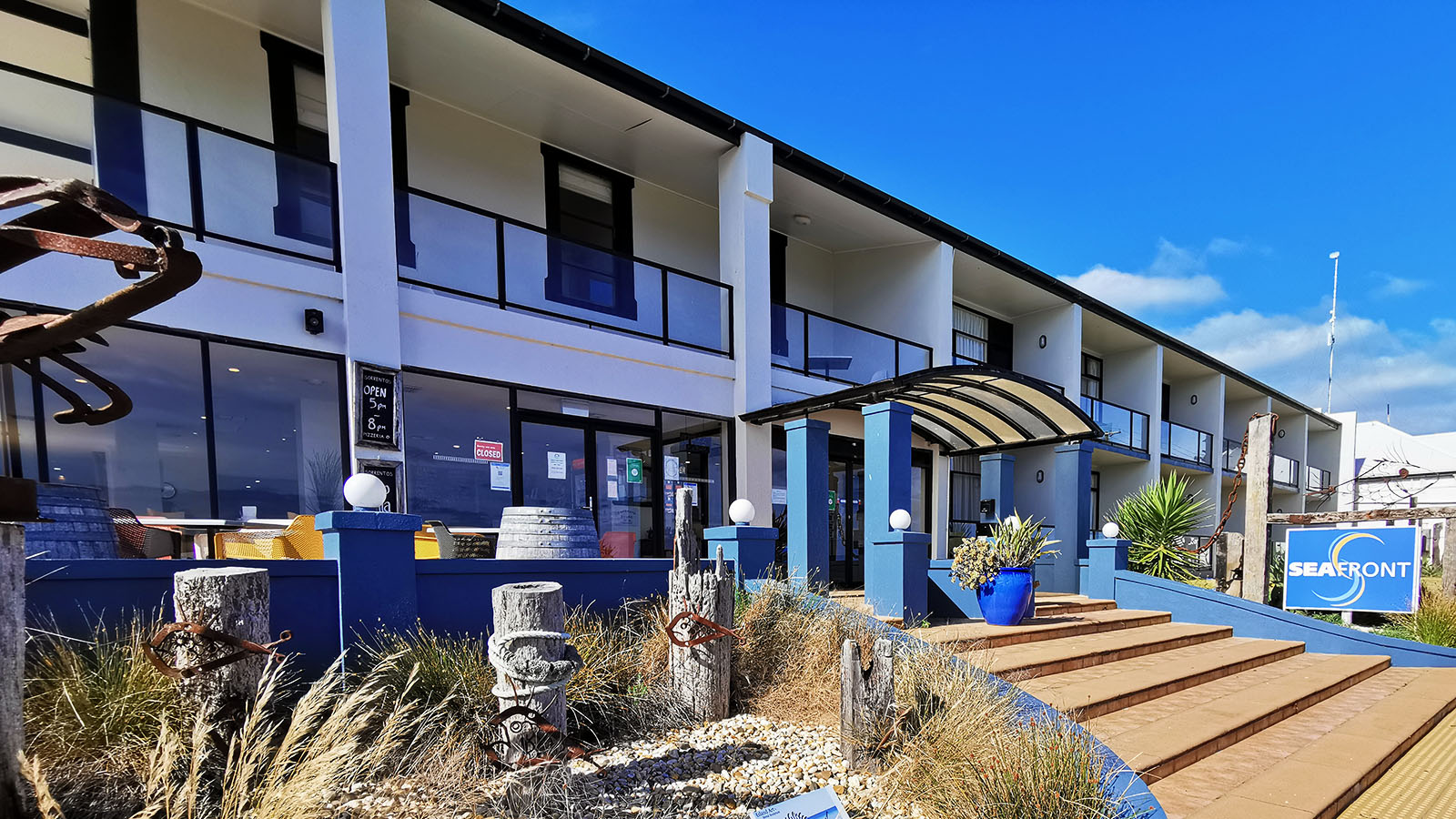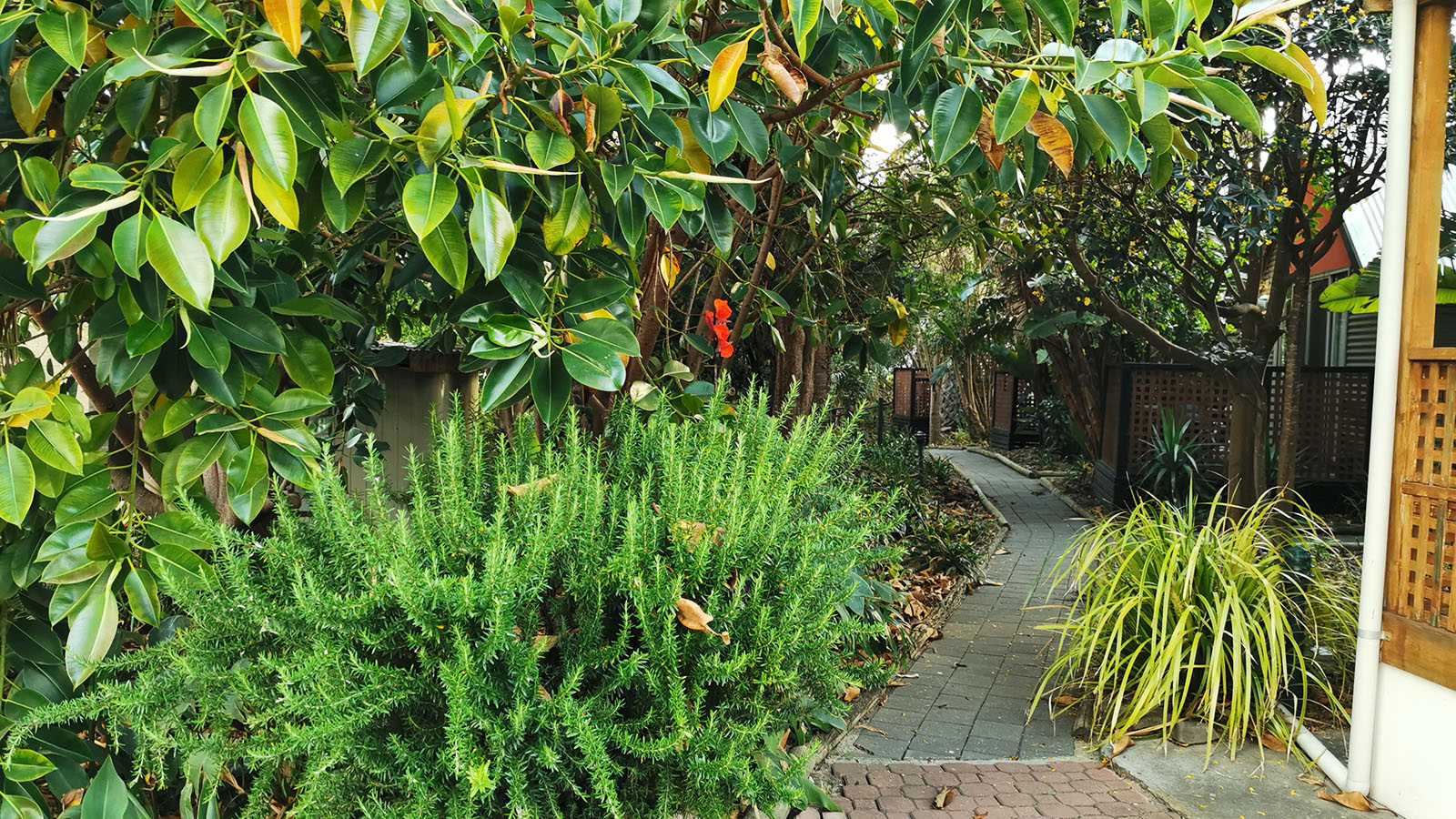 Arriving just before sunset, I'm quick to drop my things in the room and race out with my camera. There's a fantastic scenic track right across the road. In better light, you can even gaze back at the Australian mainland.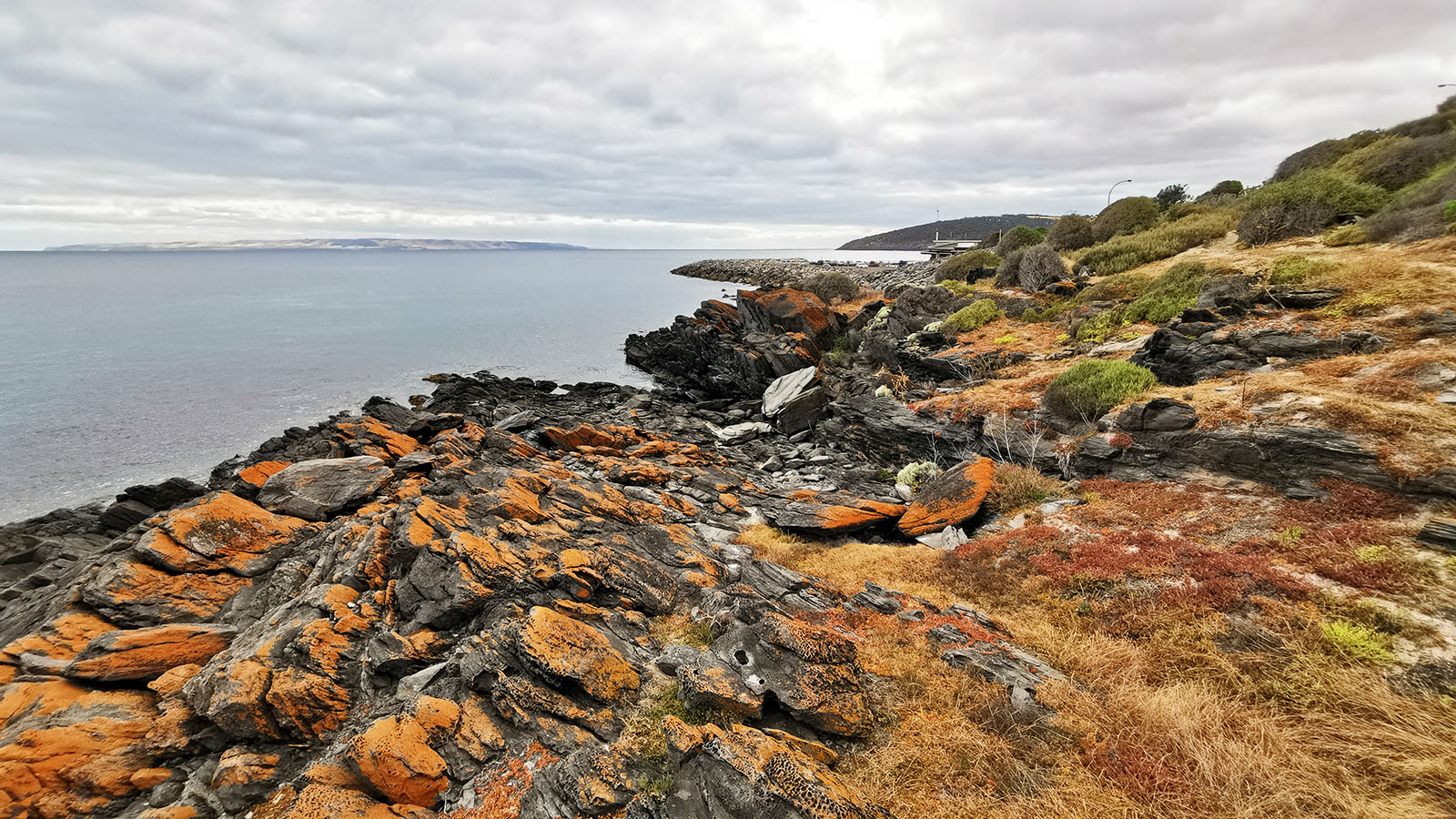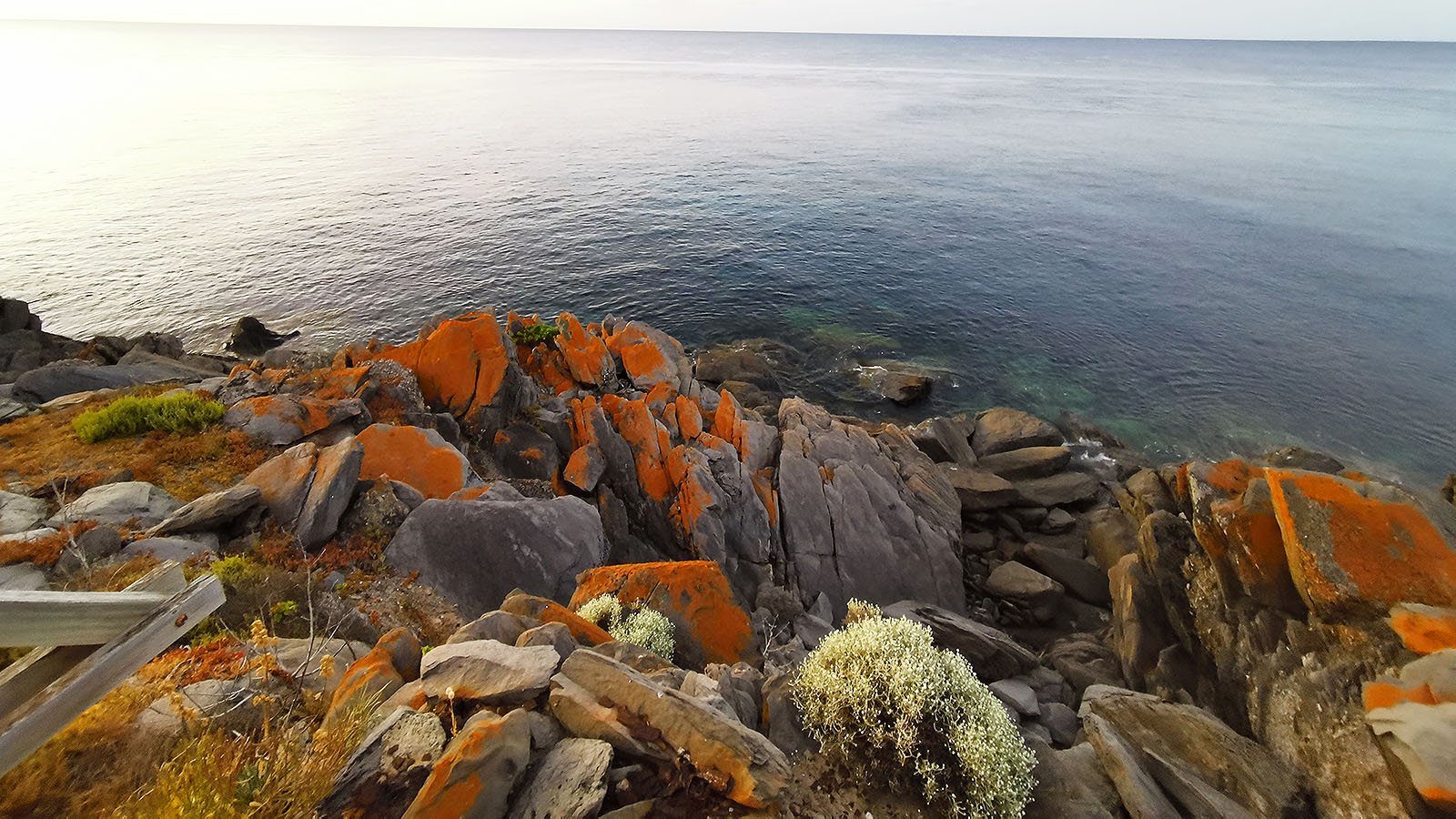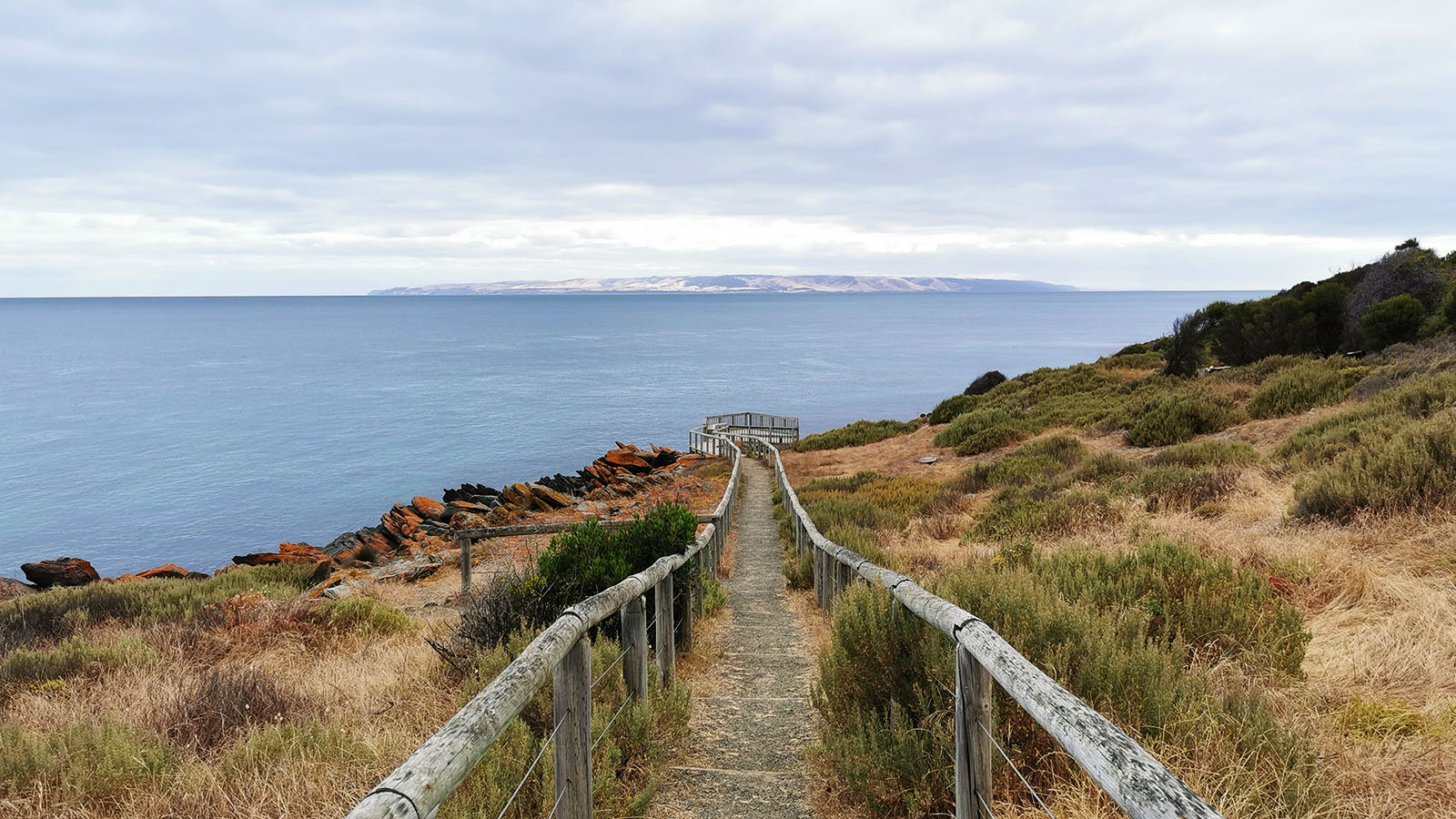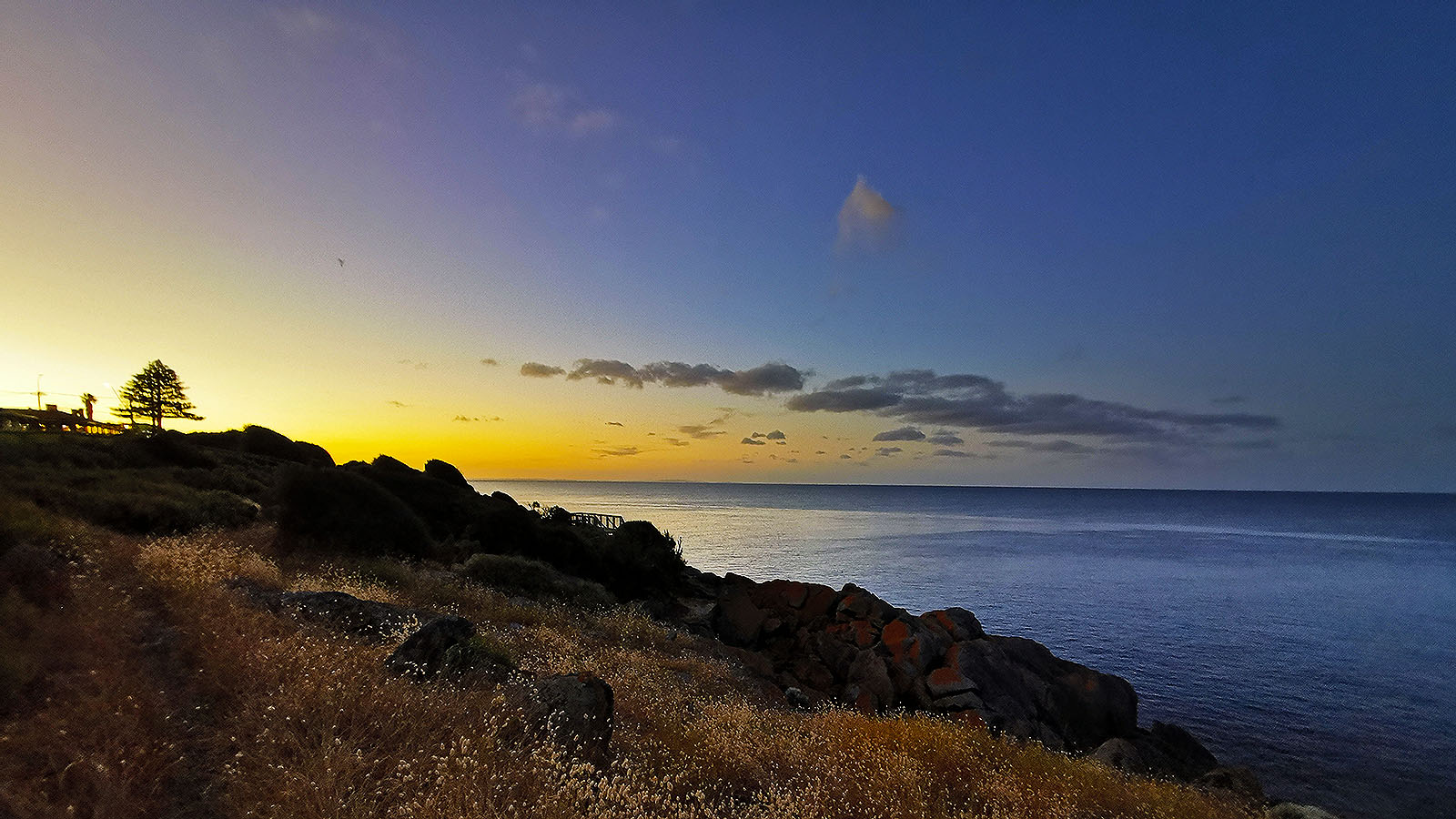 Kangaroo Island Seafront's Garden Villas
The property is also ideally located for those catching the Kangaroo Island ferries, with the terminal just down the street. You're conveniently close to the local pub and restaurant, as well as cafes, a service station and even a bottle shop.
Many of the rooms here afford direct water views. But as I booked only two weeks before travel, a Garden Villa was the next-best (and indeed, only available) option. I'm not disappointed, though. My villa is perfectly secluded and away from the road and footpath, which makes sleeping a breeze.
These villas are split into a living room and a bedroom, with an en suite bathroom. Sliding doors provide a great way to separate the space. Perfect for when you want to change things up!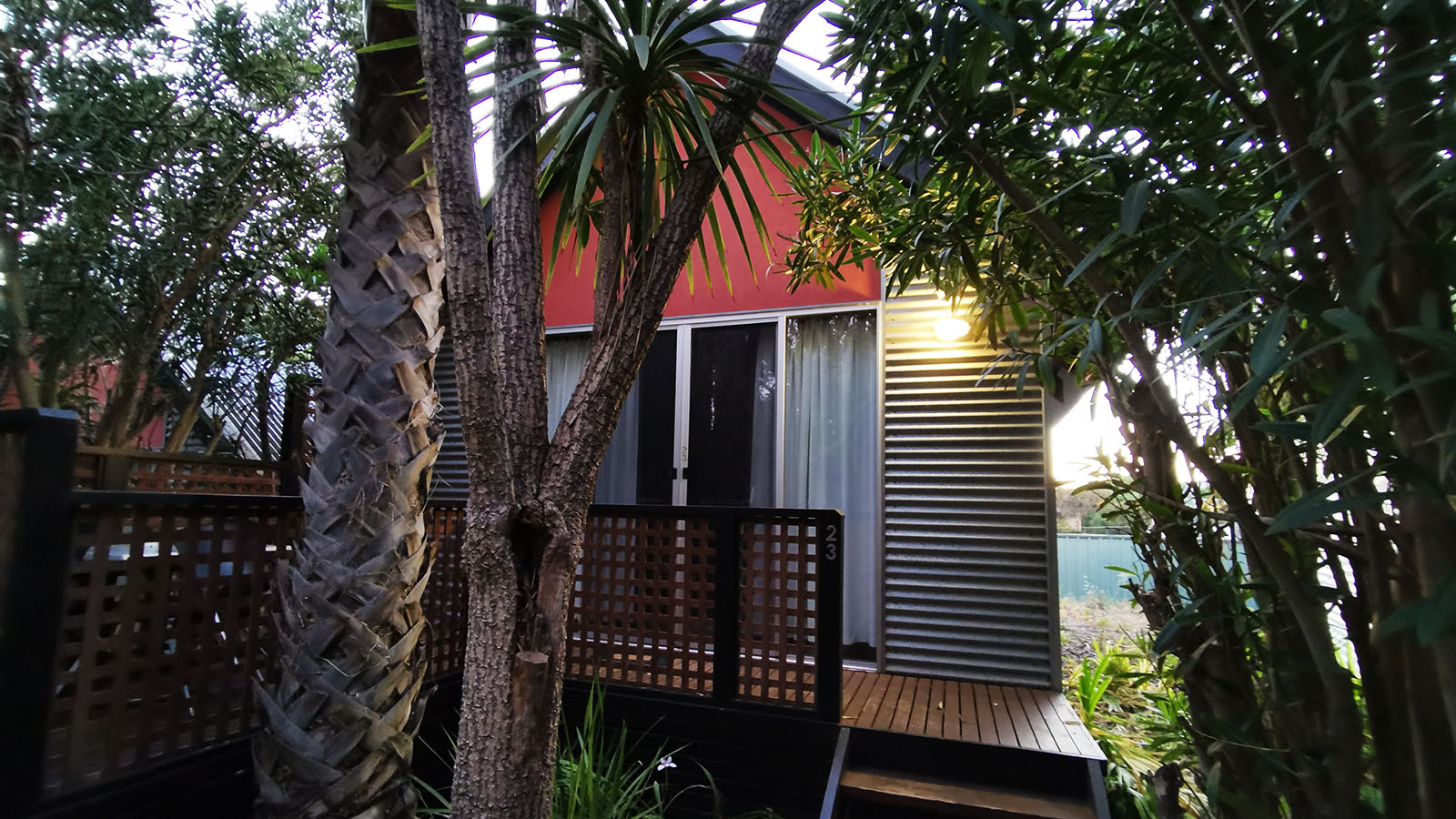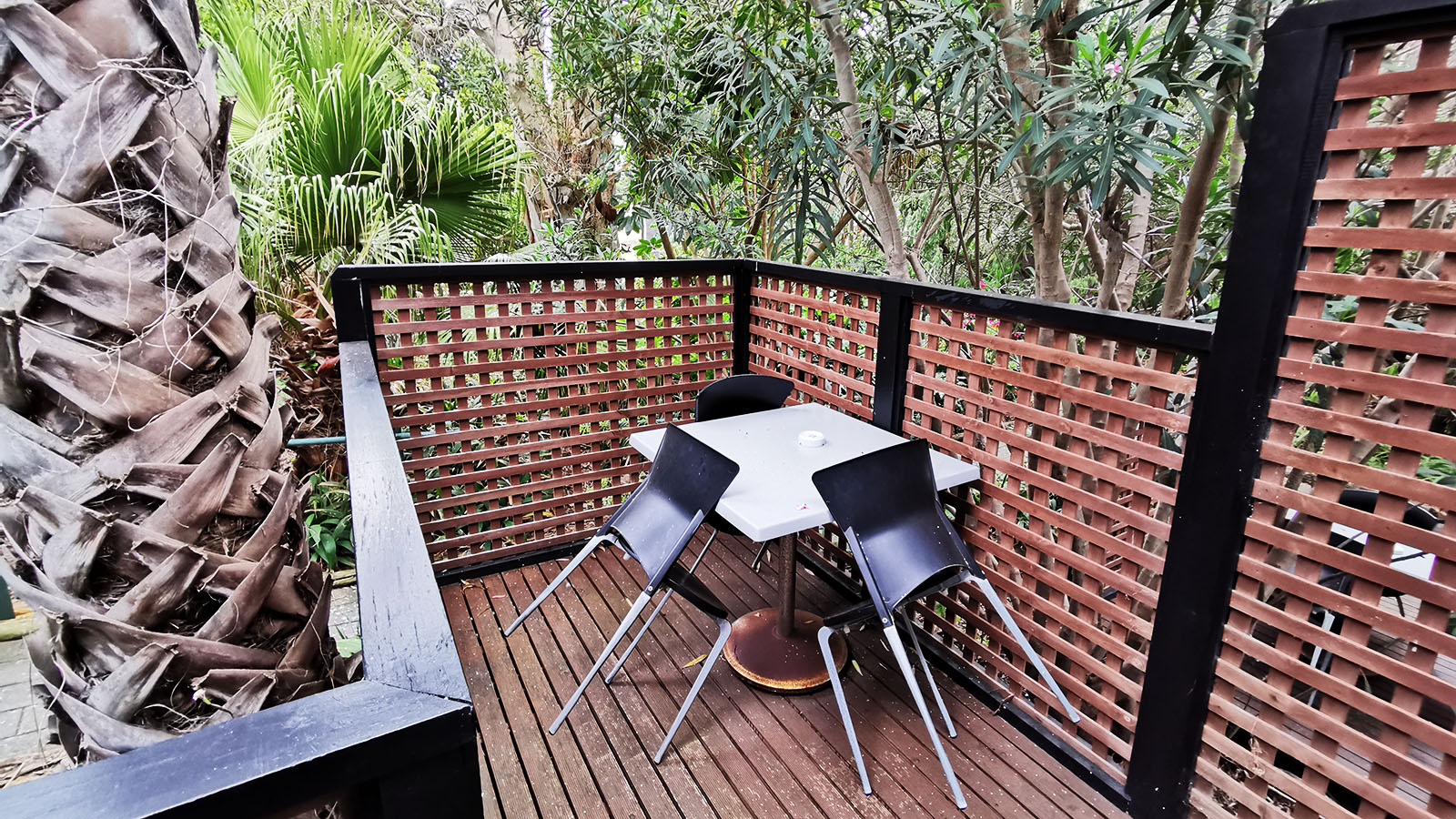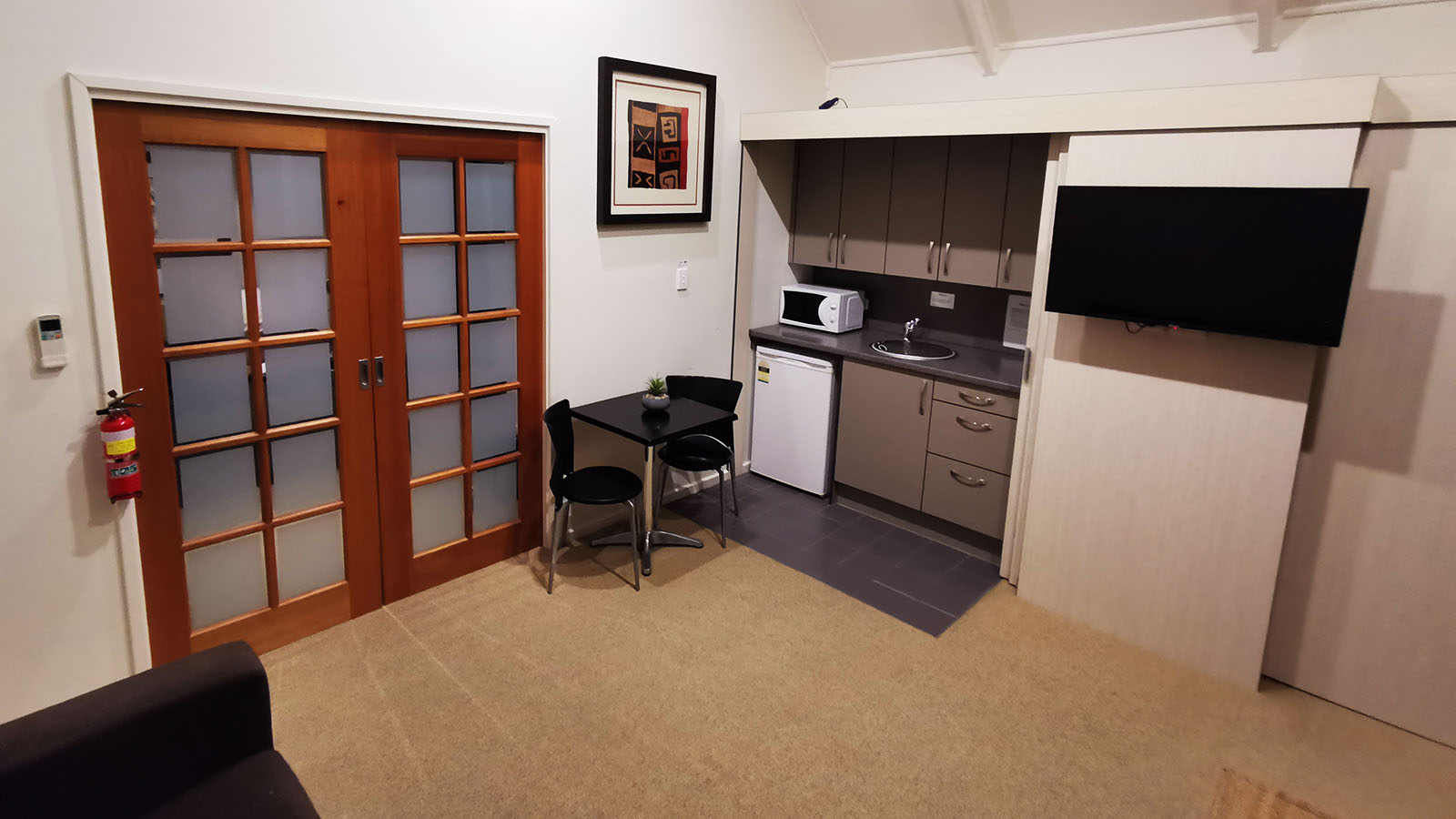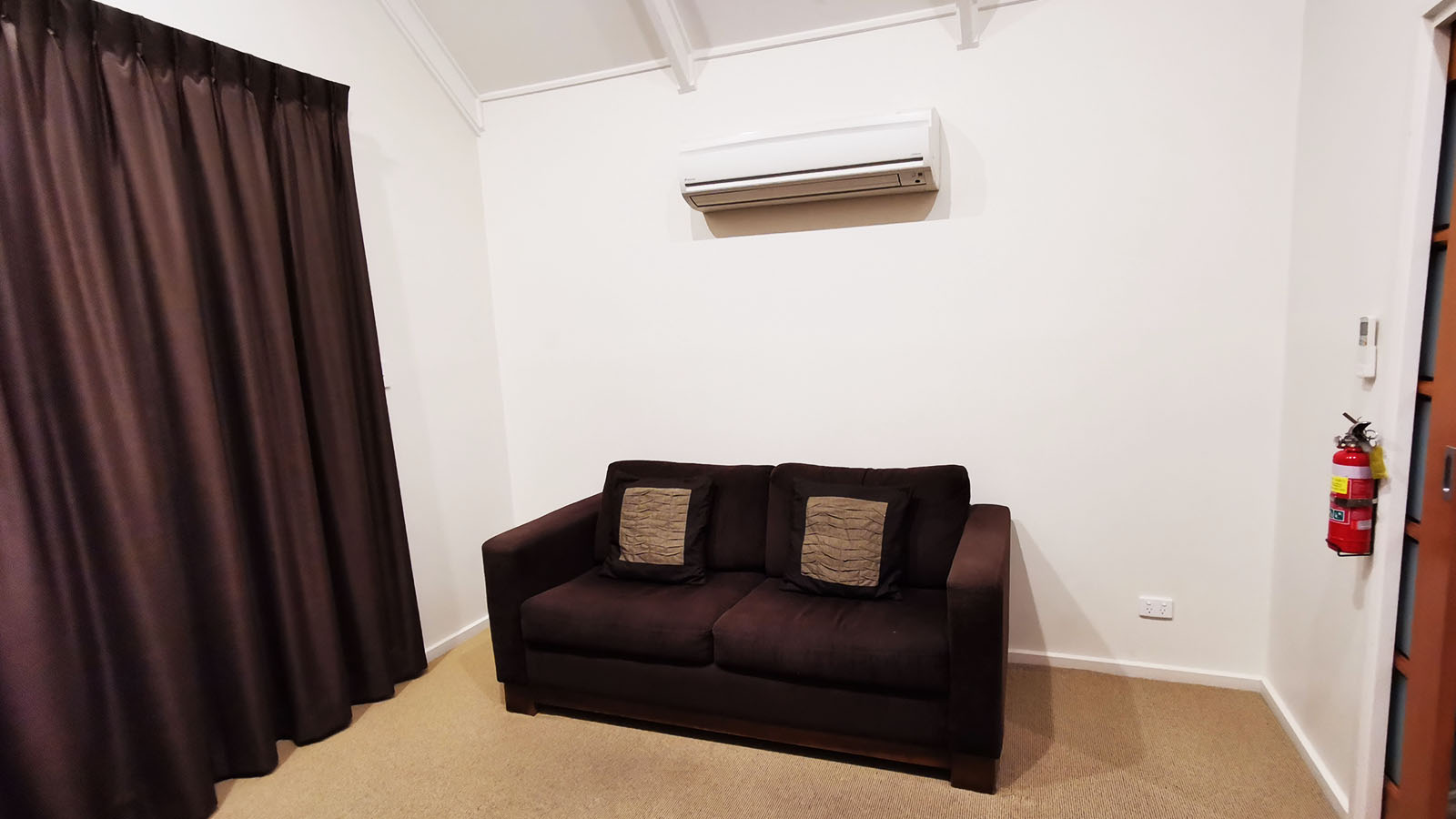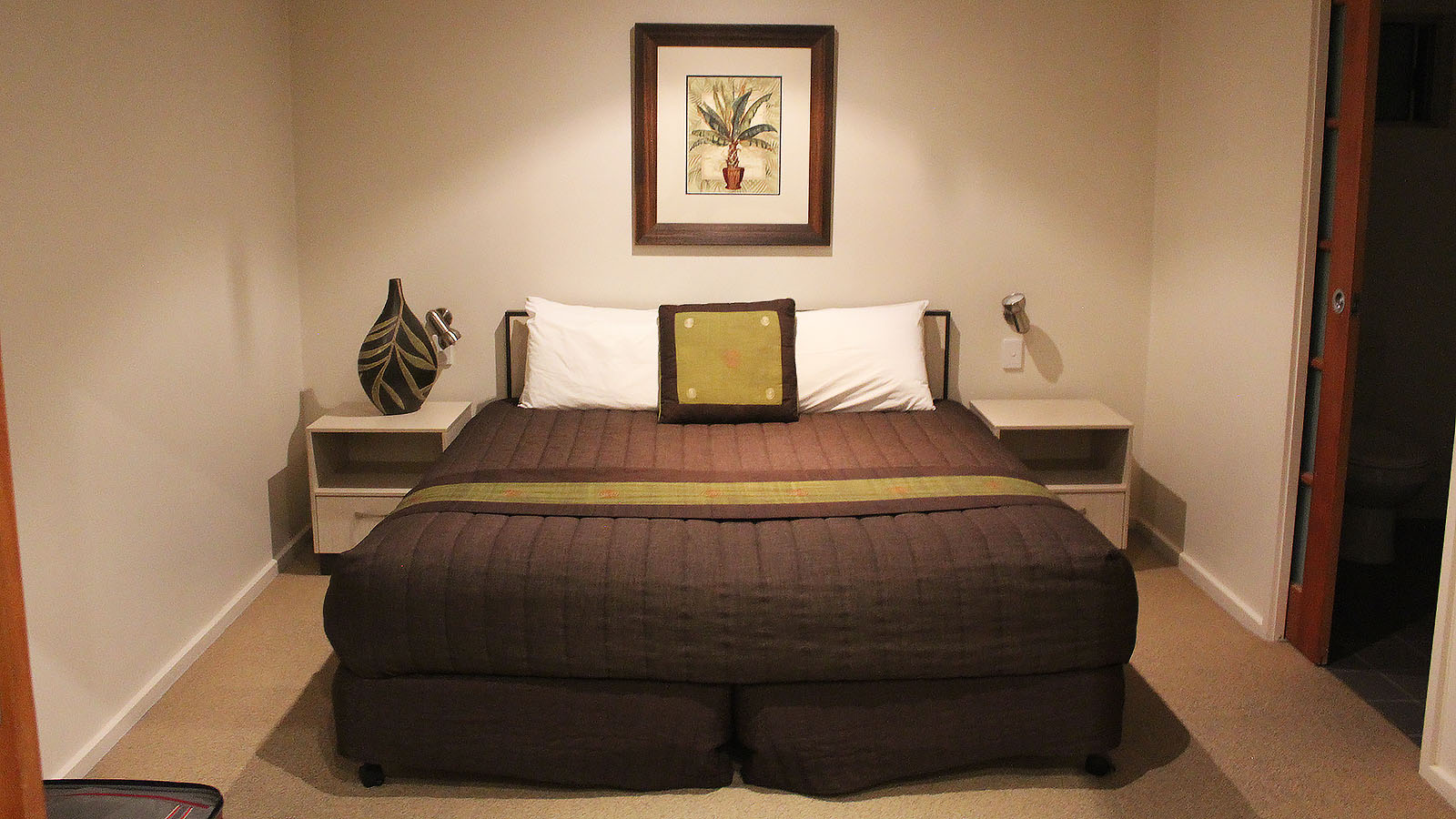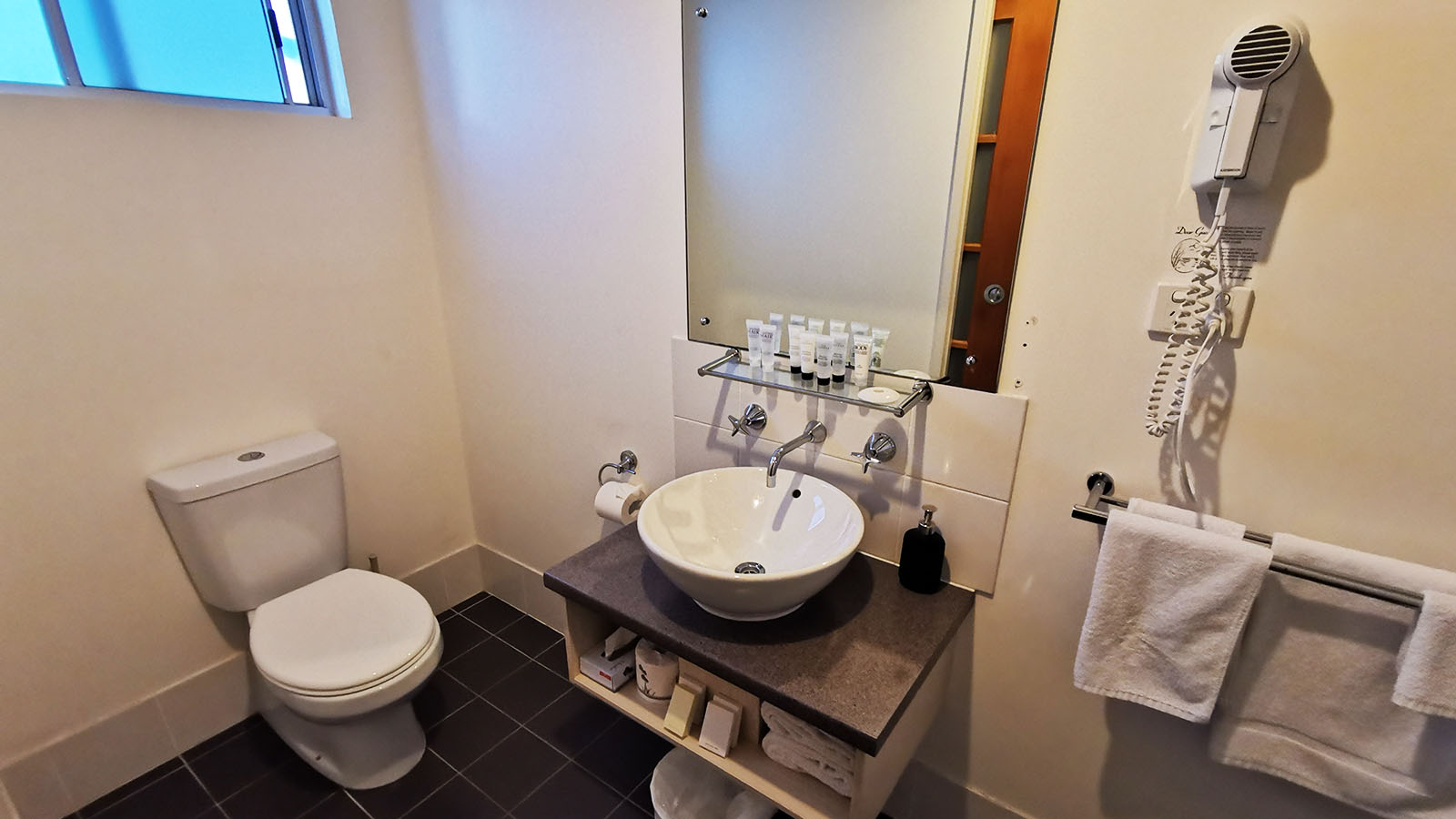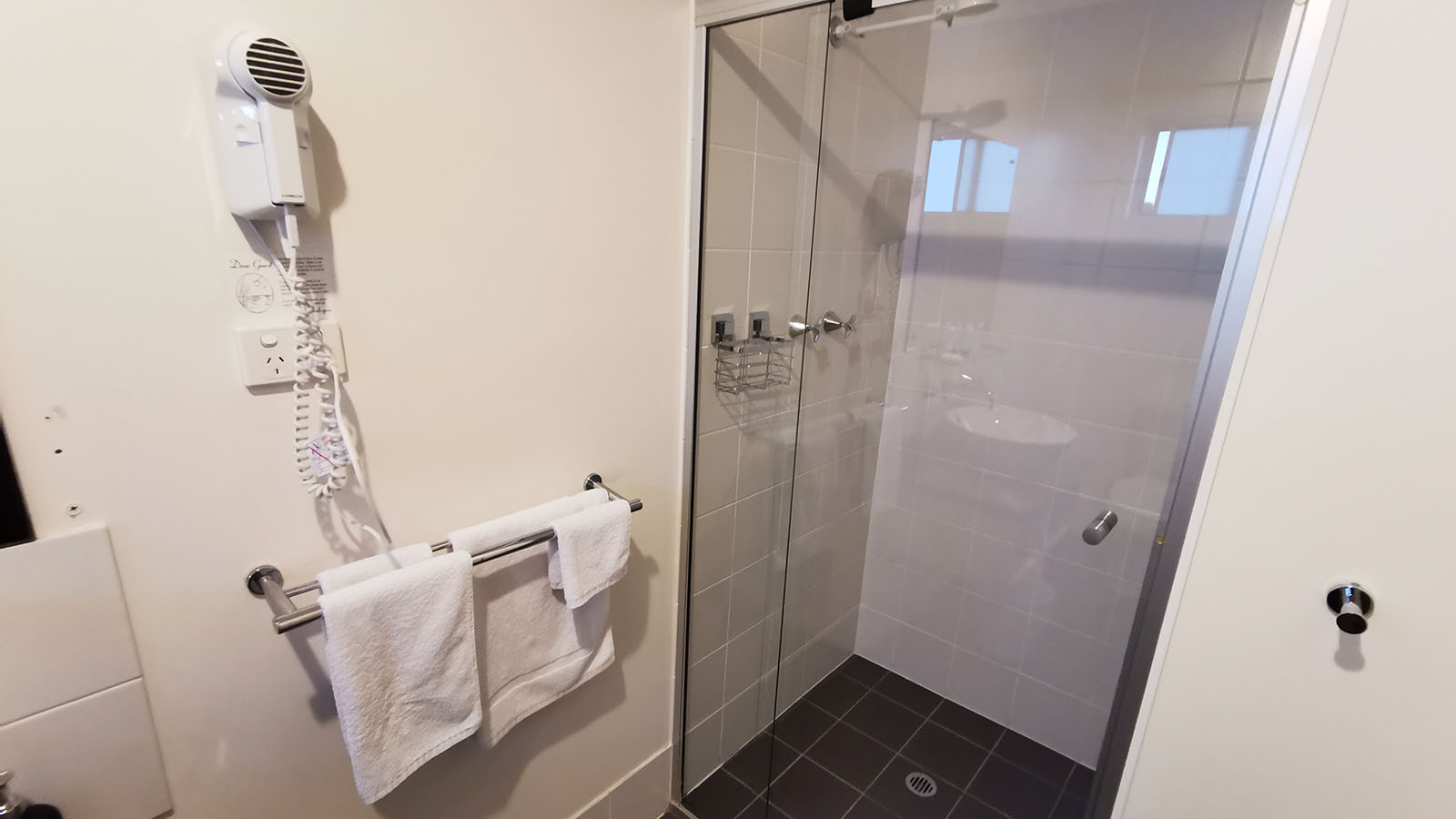 The air conditioner works well, with both heating and cooling settings available. Although fitted in the living area, its cool breeze flows well into the bedroom when the dividing doors are kept open.
Villa amenities
These villas are something of a cross between a regular hotel room and a serviced apartment.
On the one hand, there's a dining table with a kitchenette close by. But on the other, there are no cooking appliances aside from a microwave and toaster. With breakfast included in my room rate, these didn't prove necessary anyway.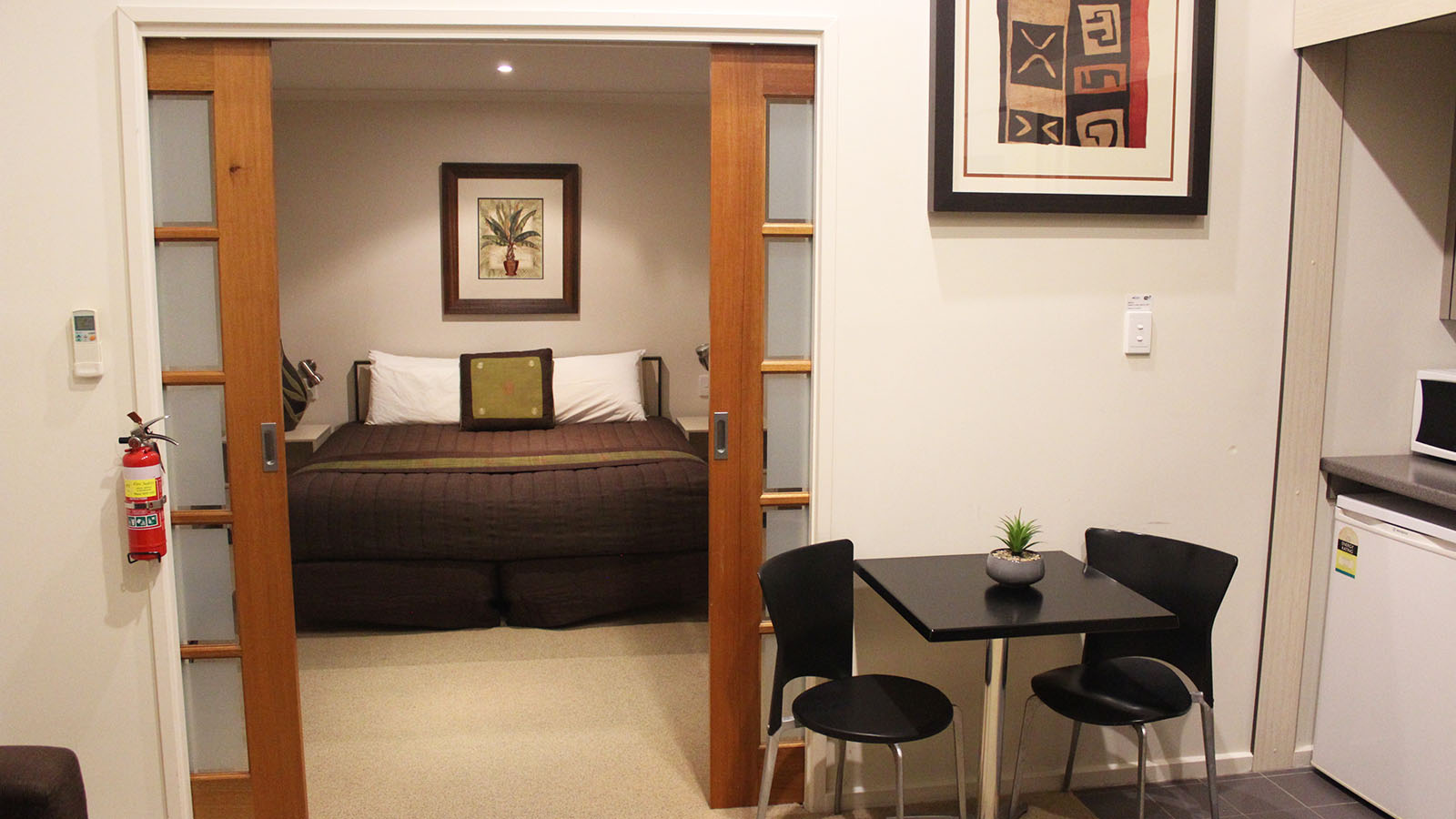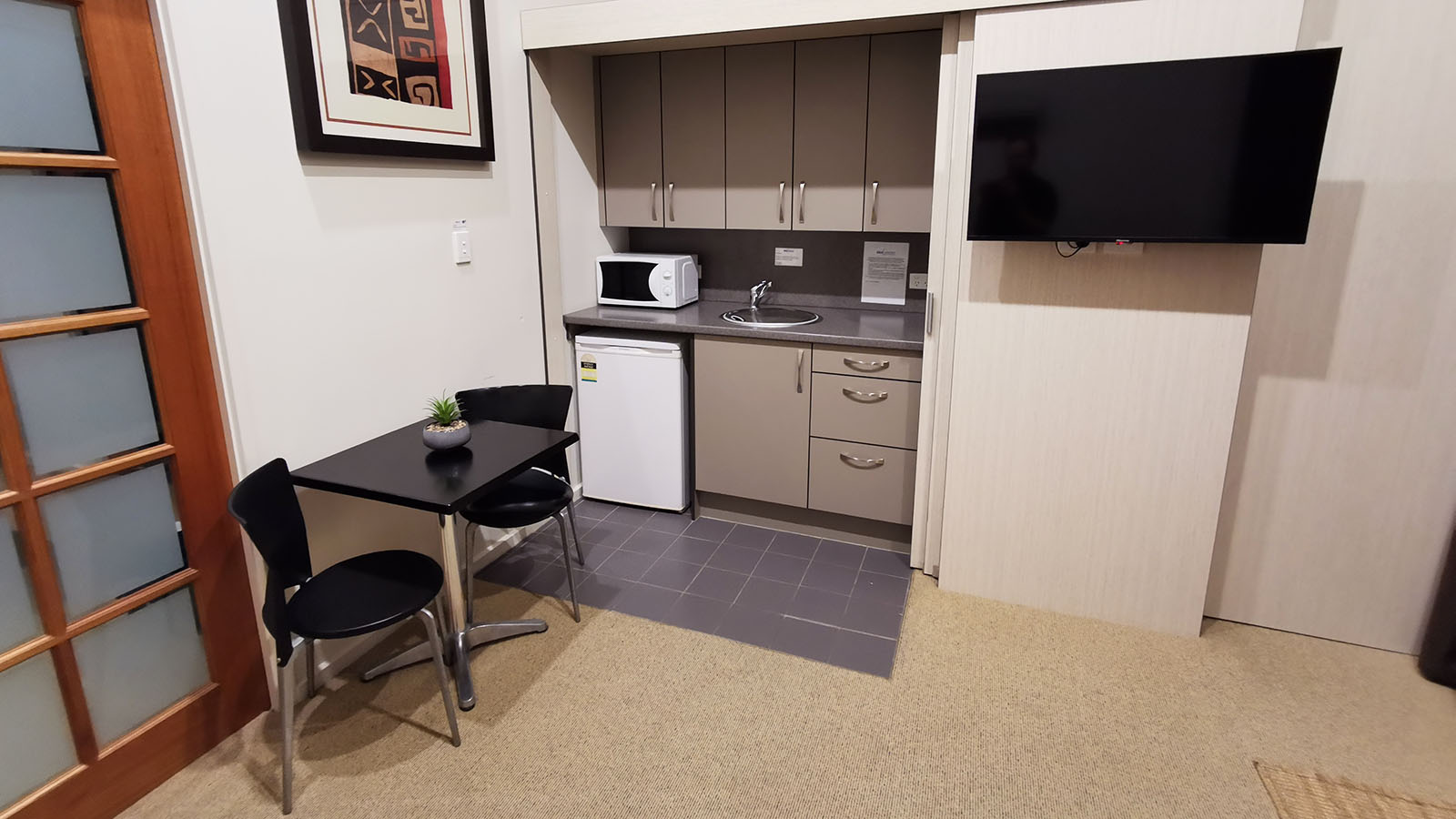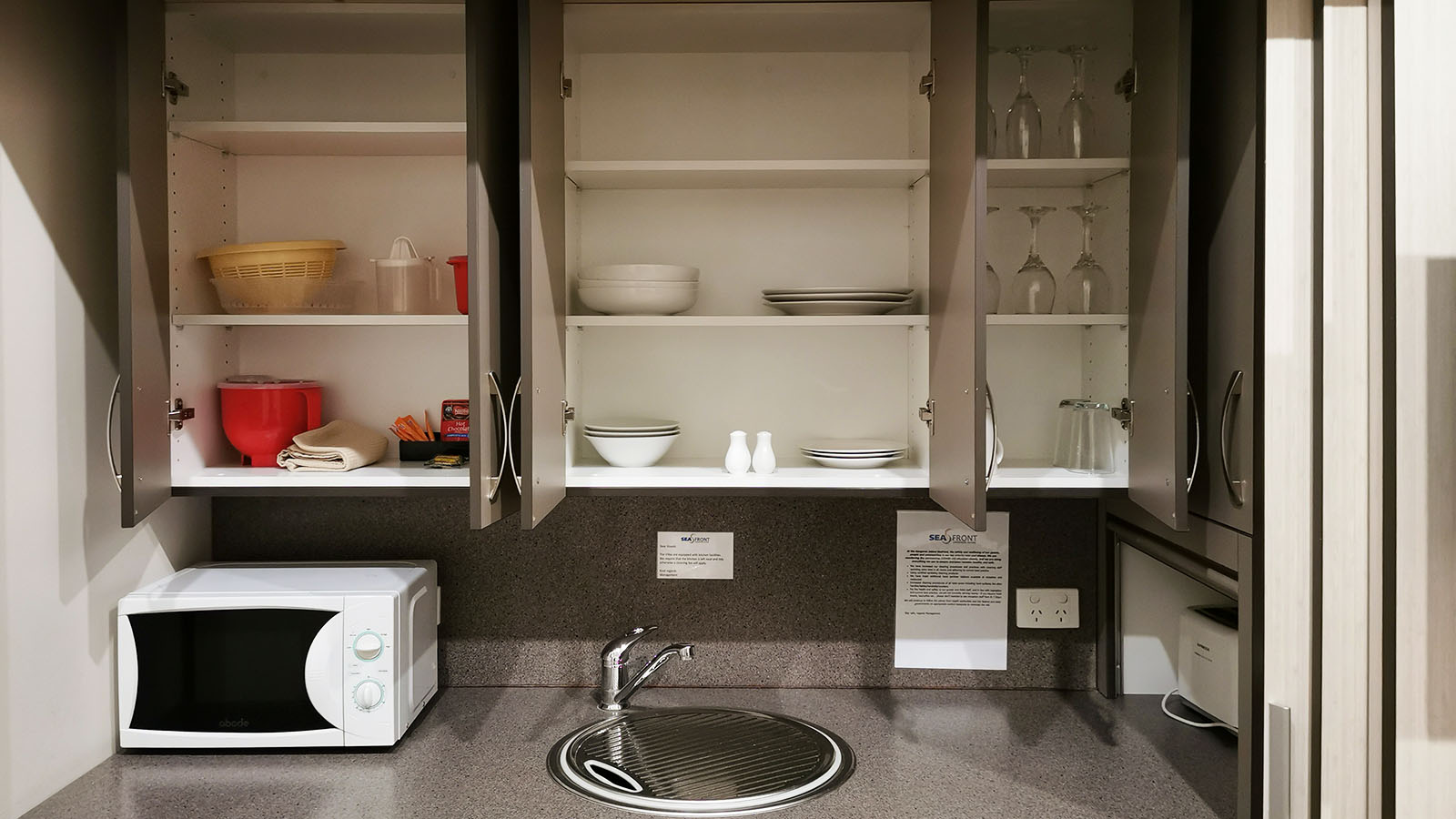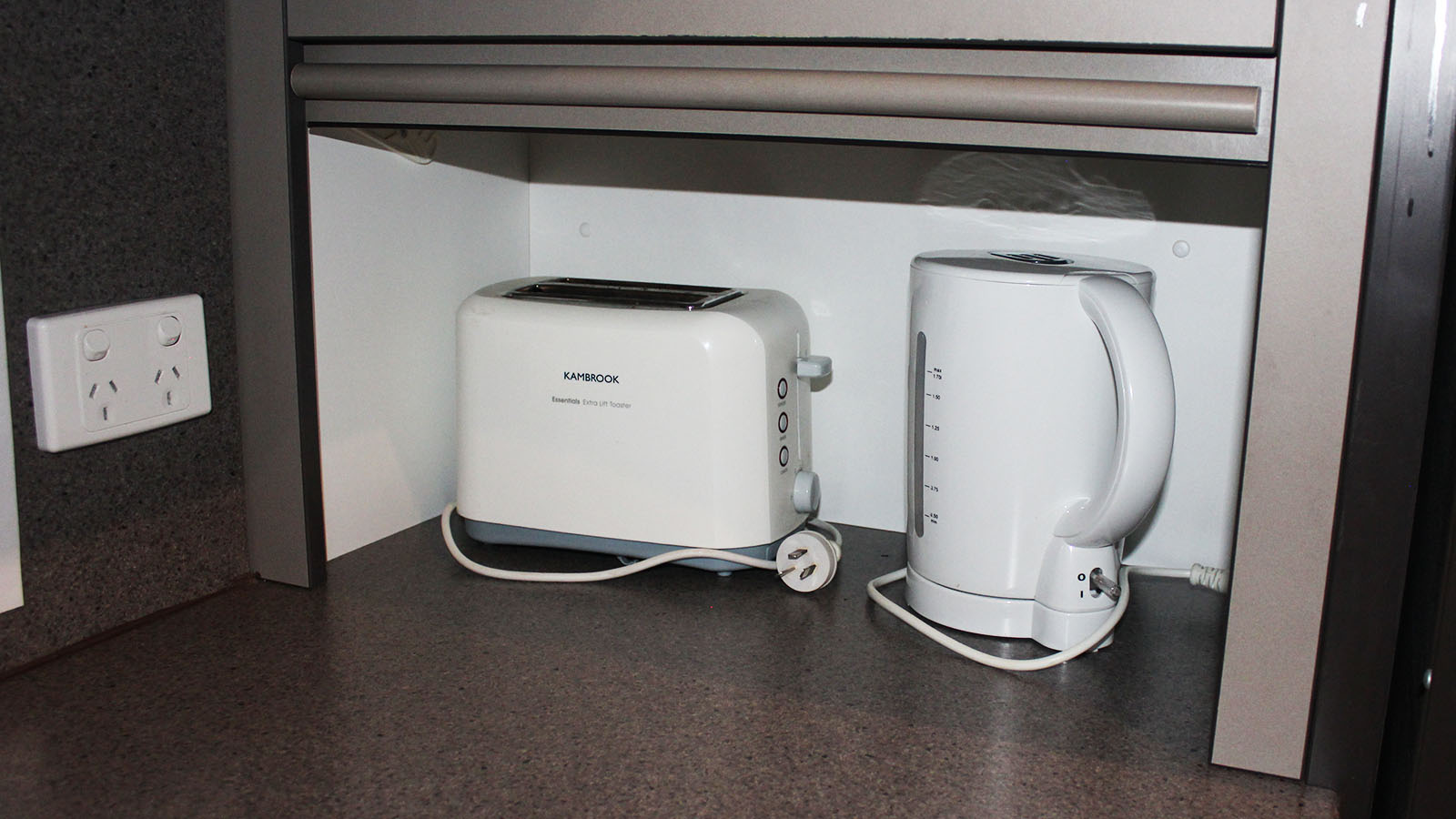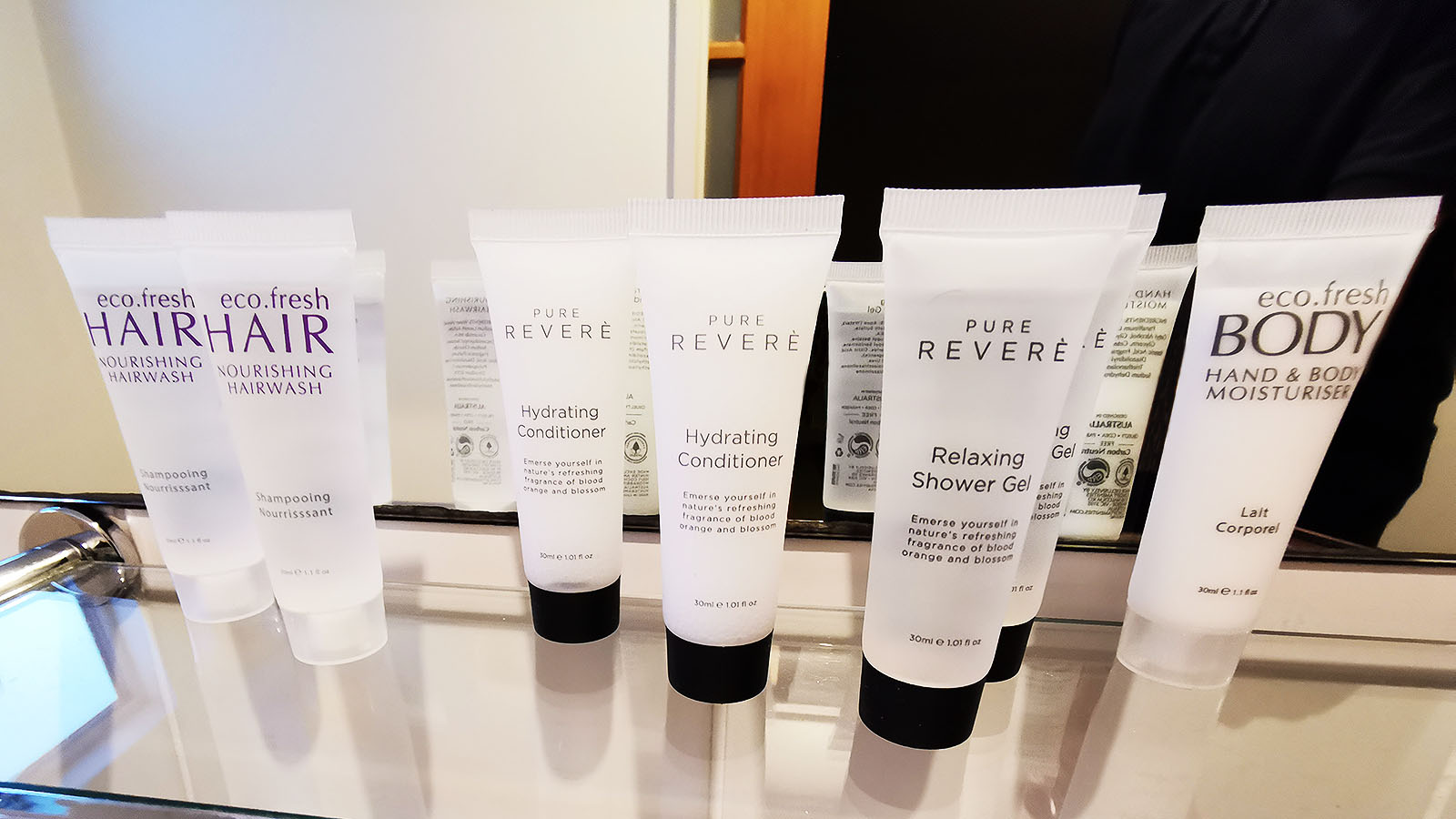 Bathroom amenities are well stocked, with two sets greeting me on arrival and an additional set provided after the first night. Wi-Fi is complimentary, with download speeds averaging 10Mbps, and uploads hovering around 2Mbps. That was zippy enough for emails, social media, and would be fast enough for HD video streaming.
Breakfast at Kangaroo Island Seafront
Not every room rate includes breakfast, but if yours does, you'll find the restaurant just across from reception.
Interestingly, all meals have to be pre-ordered the day before, and for a specific time. The latest sitting is 8:30 am – great if you're normally up and about early, but less so if holidays mean a sleep-in.
Here's a tip: servings are very much on the generous side. So when placing your order, less truly is more. With a busy driving day ahead though, it's great to begin my adventure 'full'. I literally didn't need another meal until dinner!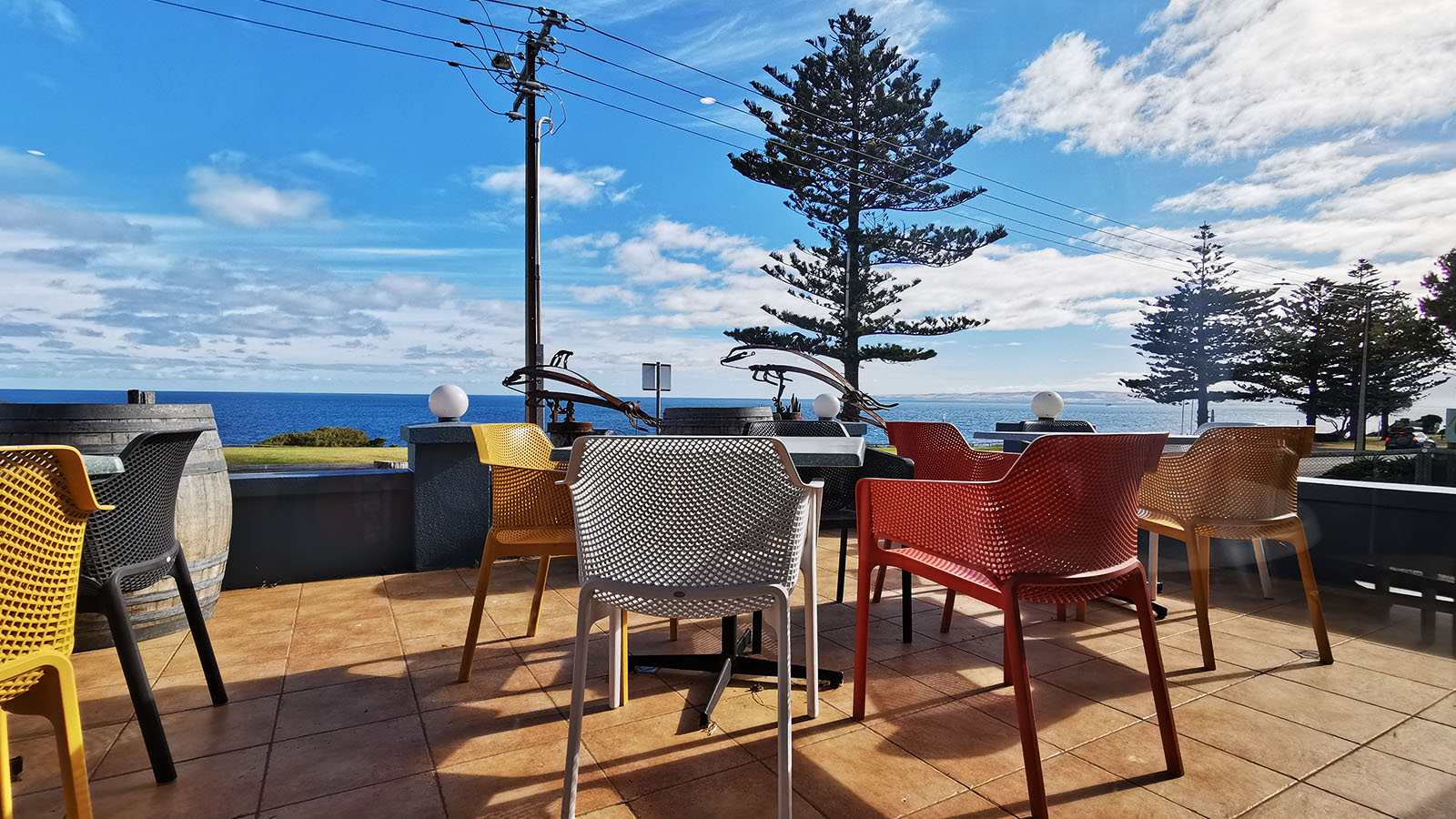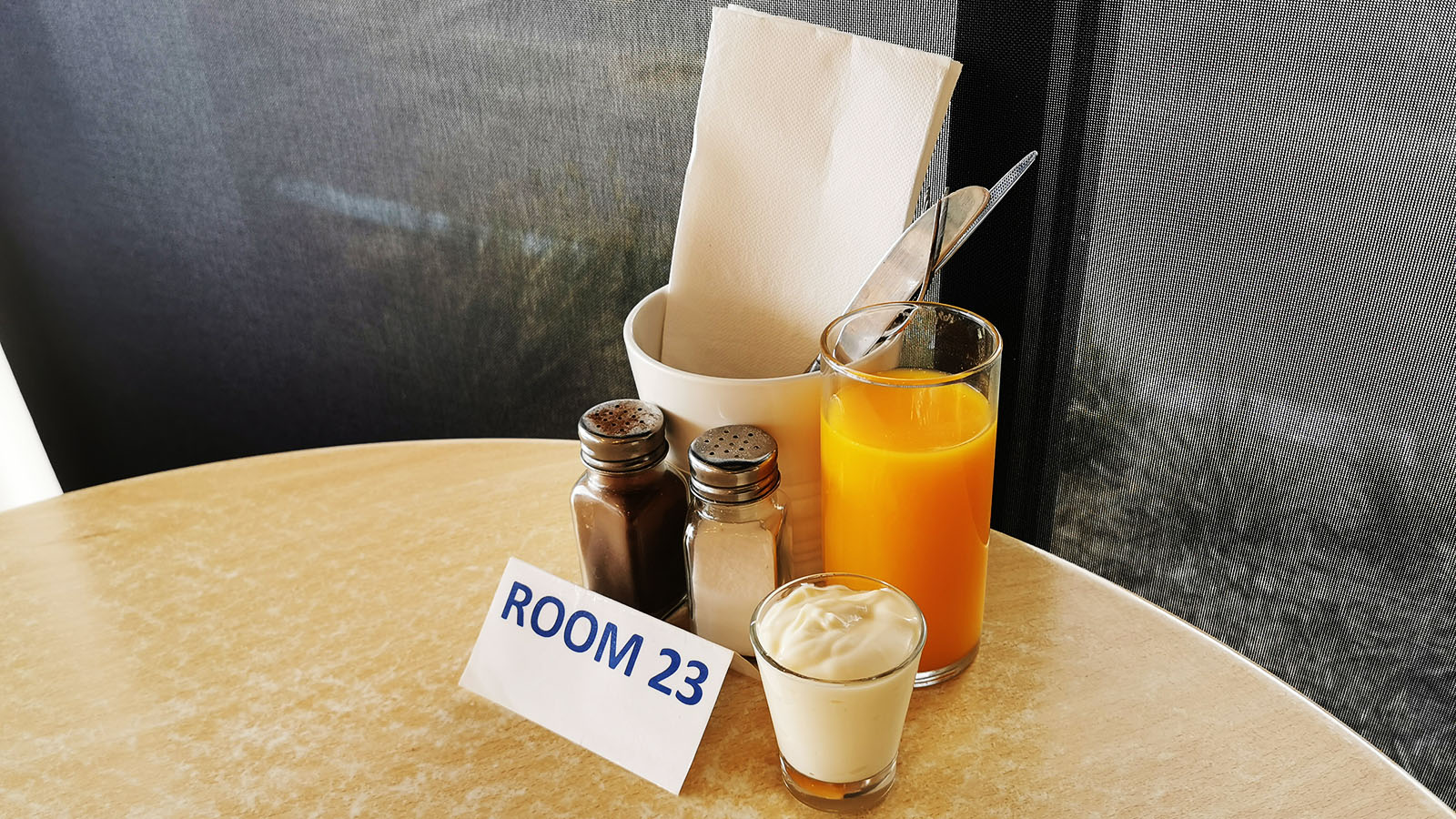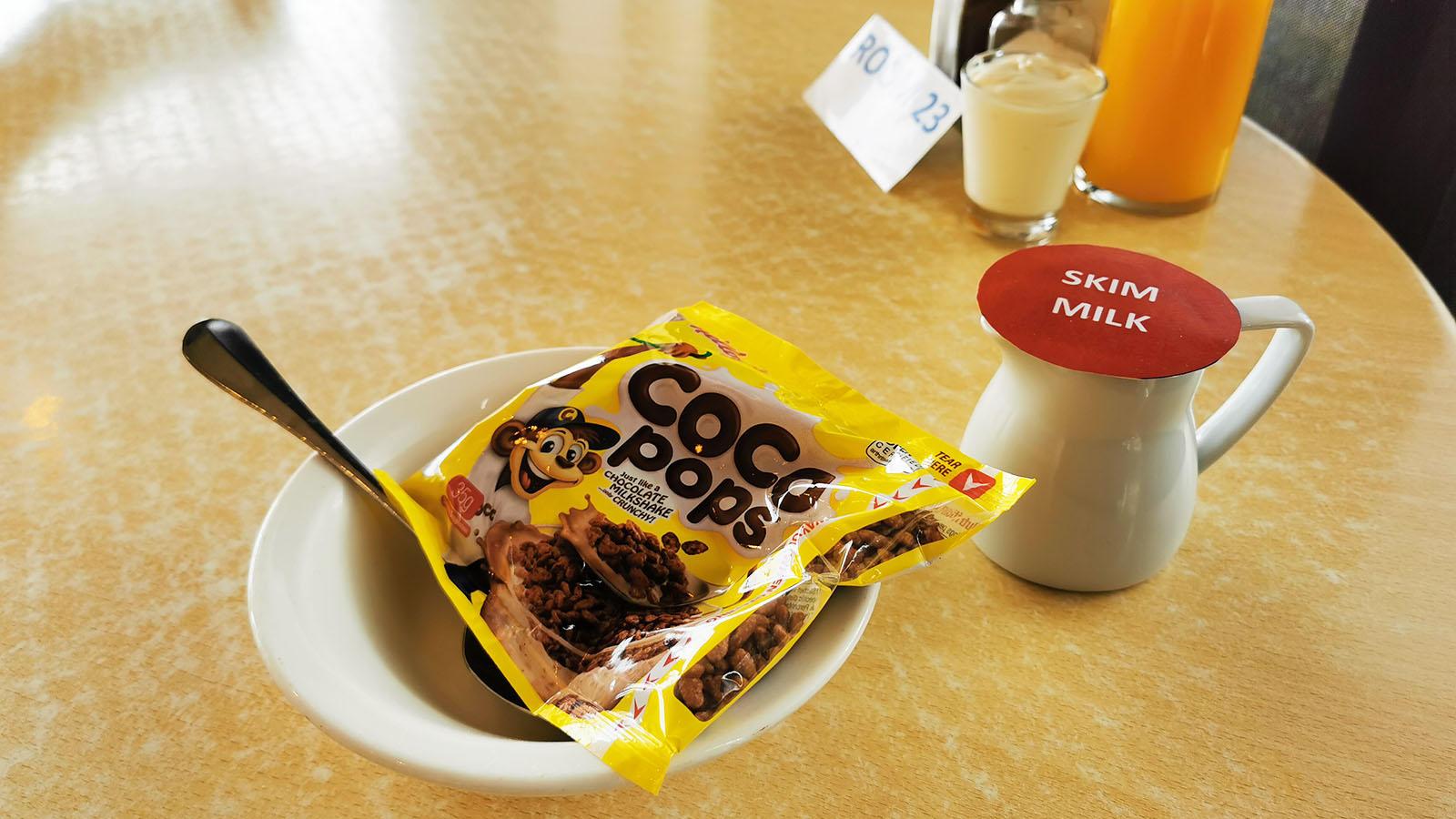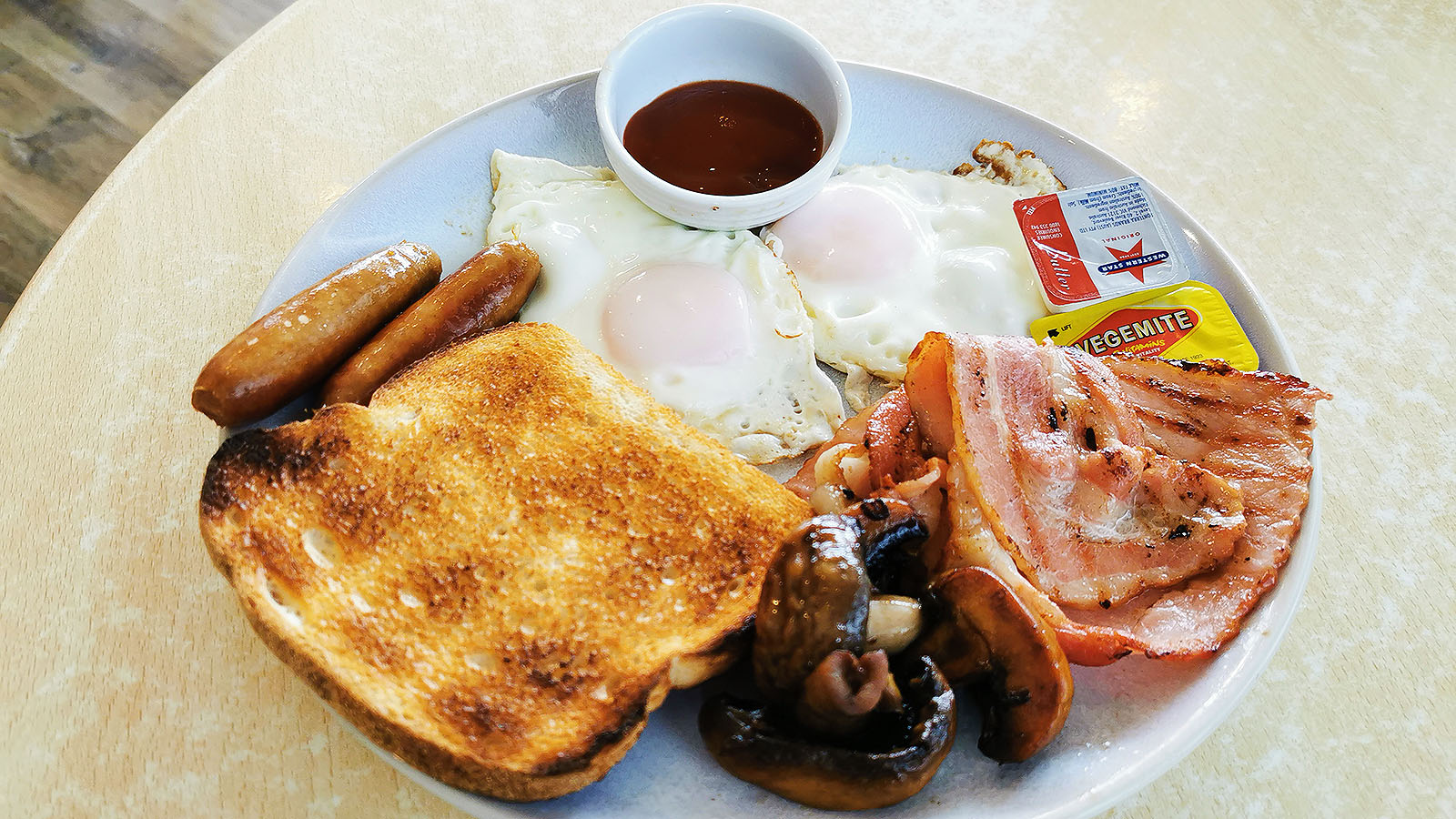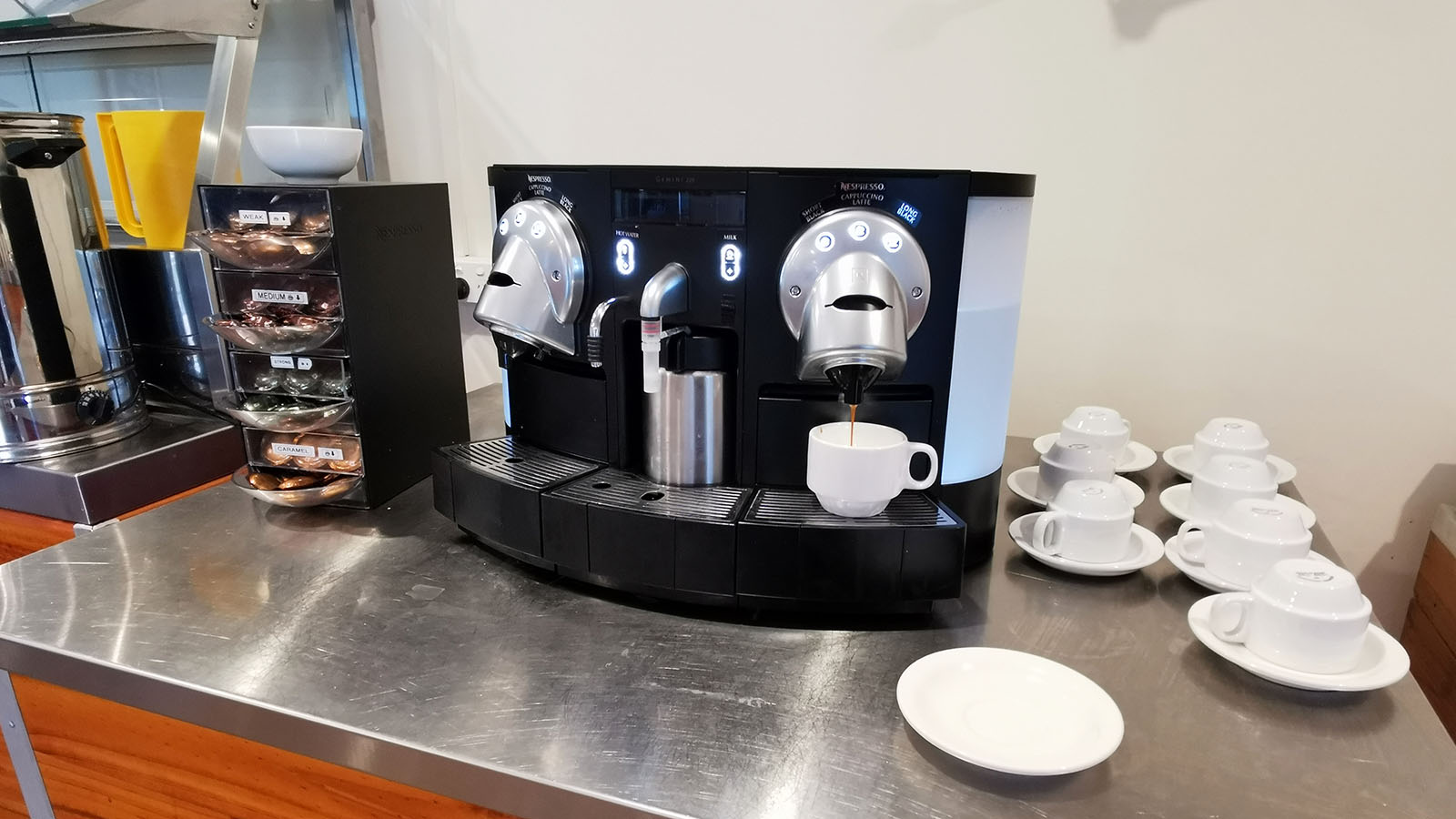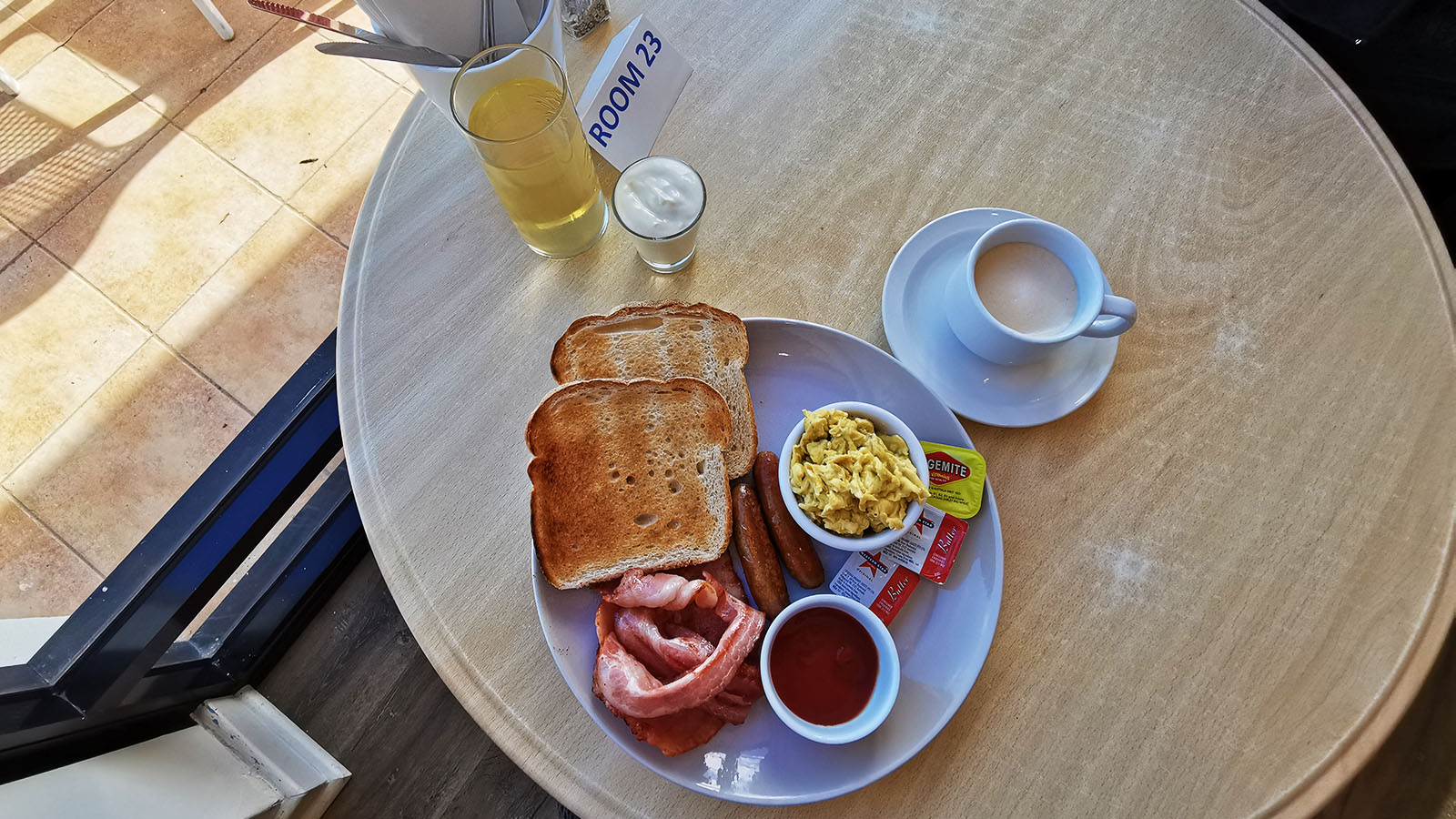 Breakfast also includes tea and Nespresso coffee. I enjoy the meals, but next time, I'd likely skip breakfast here and explore more of the local options.
A lovely café in a nearby street catches my eye just as I'm departing. Millie Mae's Pantry, right behind the hotel, makes a great takeaway latte for my morning drive. I look forward to trying breakfast here when I return (as I surely will!), and being able to order and dine on a whim.
Dinner at Kangaroo Island Seafront
Fast-forward to the evening, and the hotel's breakfast café becomes Sorrento's Pizzeria. An alternative with a more varied menu is The Penneshaw Hotel (or 'The Penny', as locals call it). Just a few doors down the road, it's under the same ownership as Kangaroo Island Seafront hotel.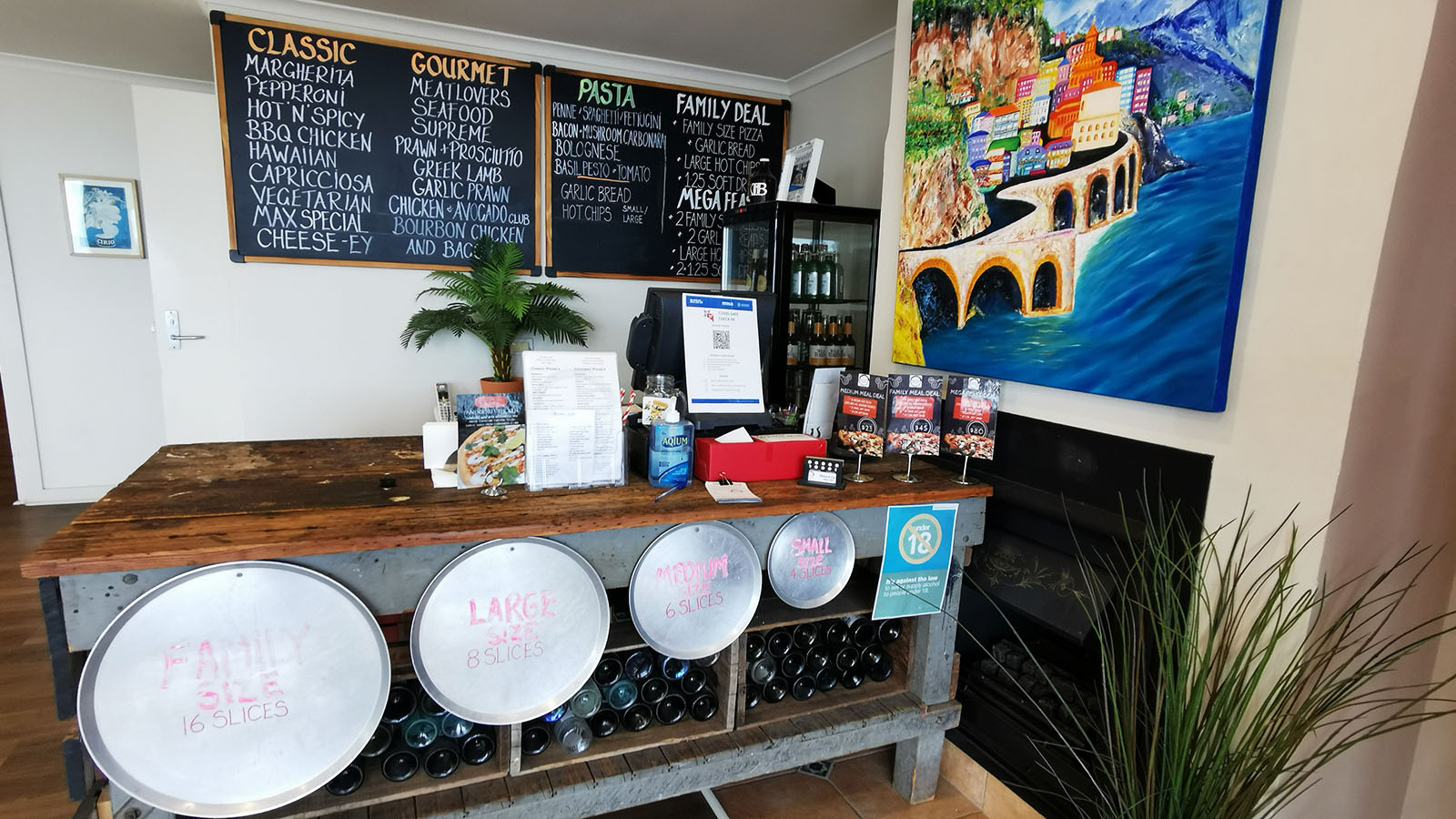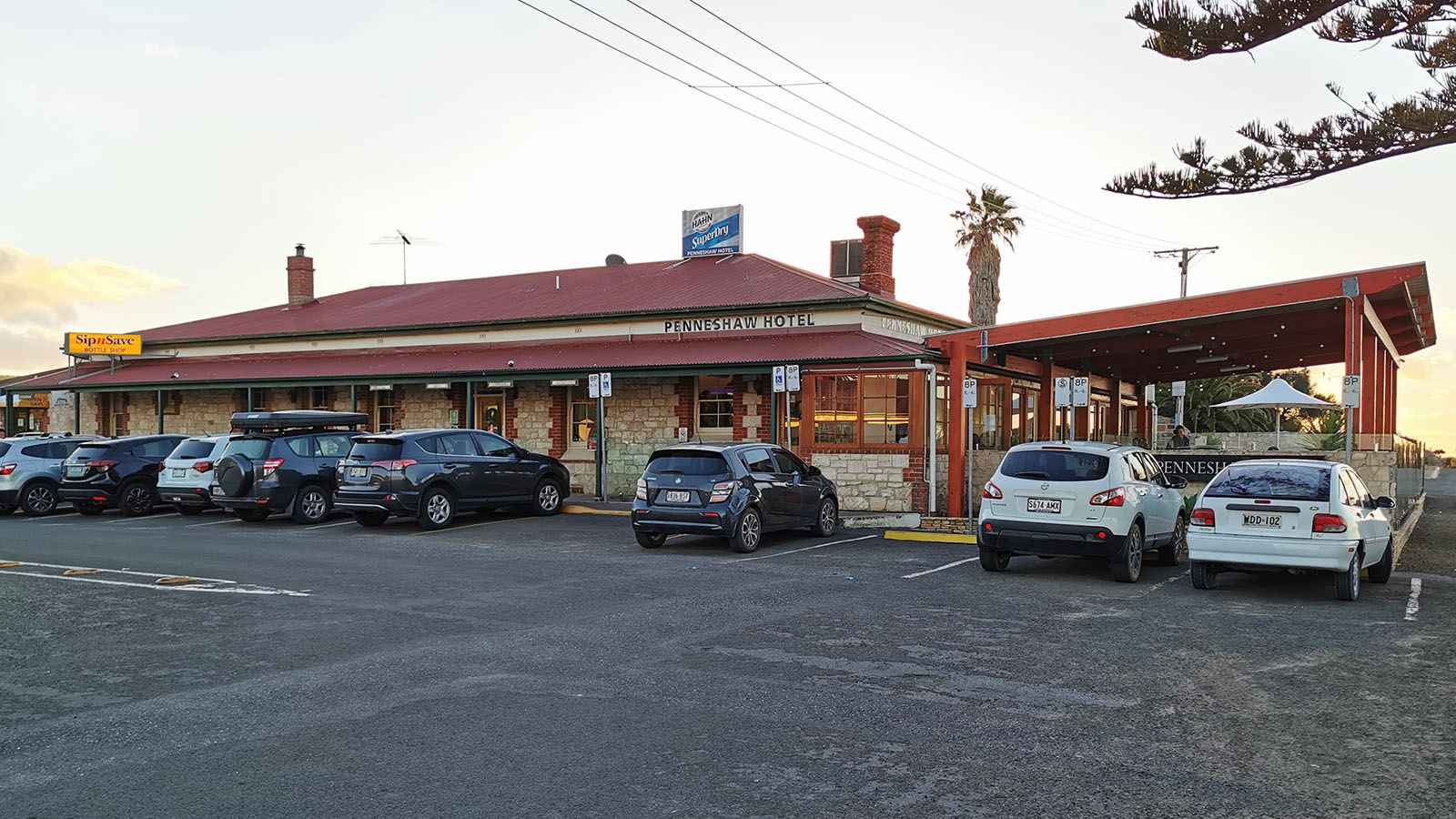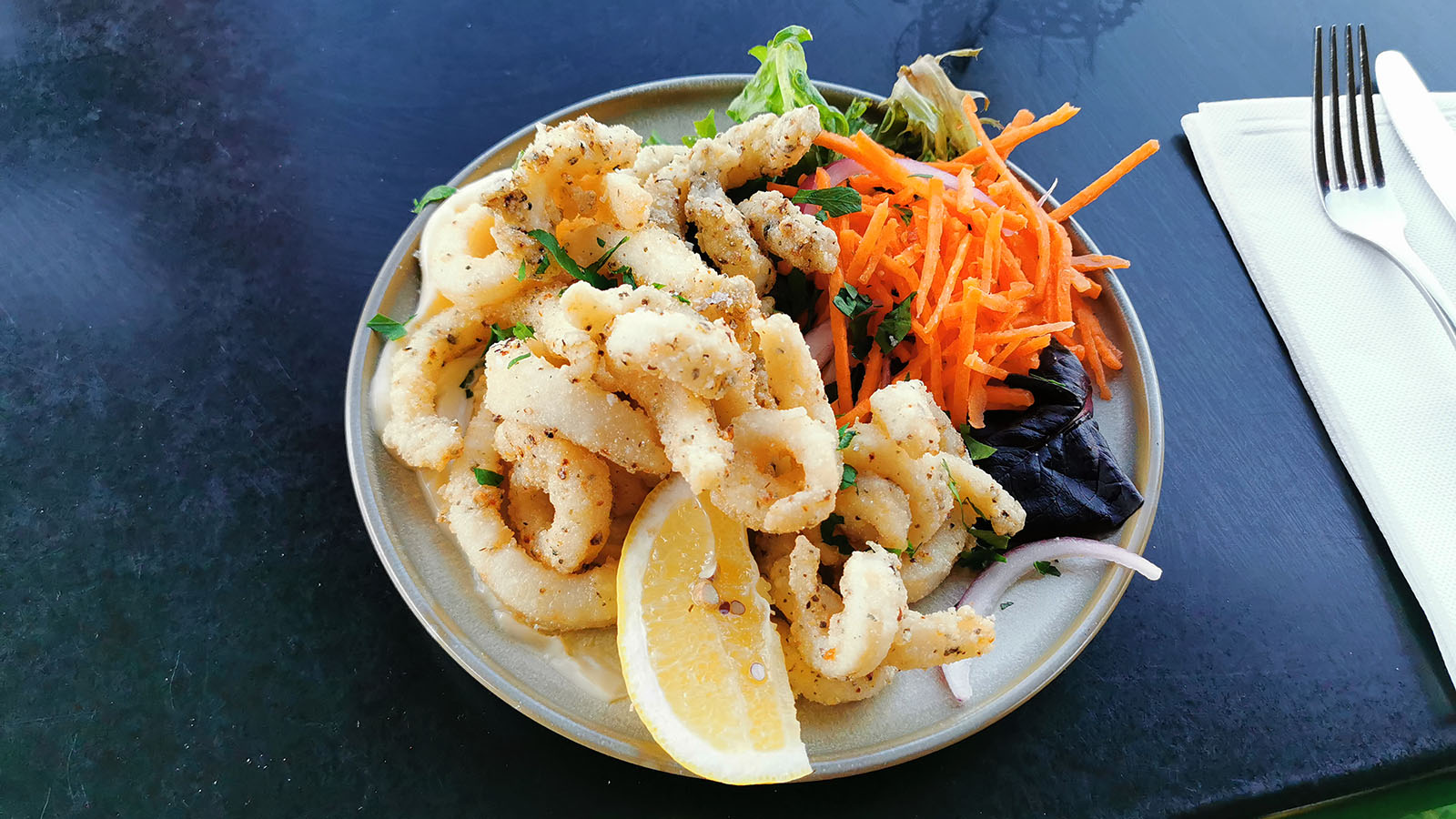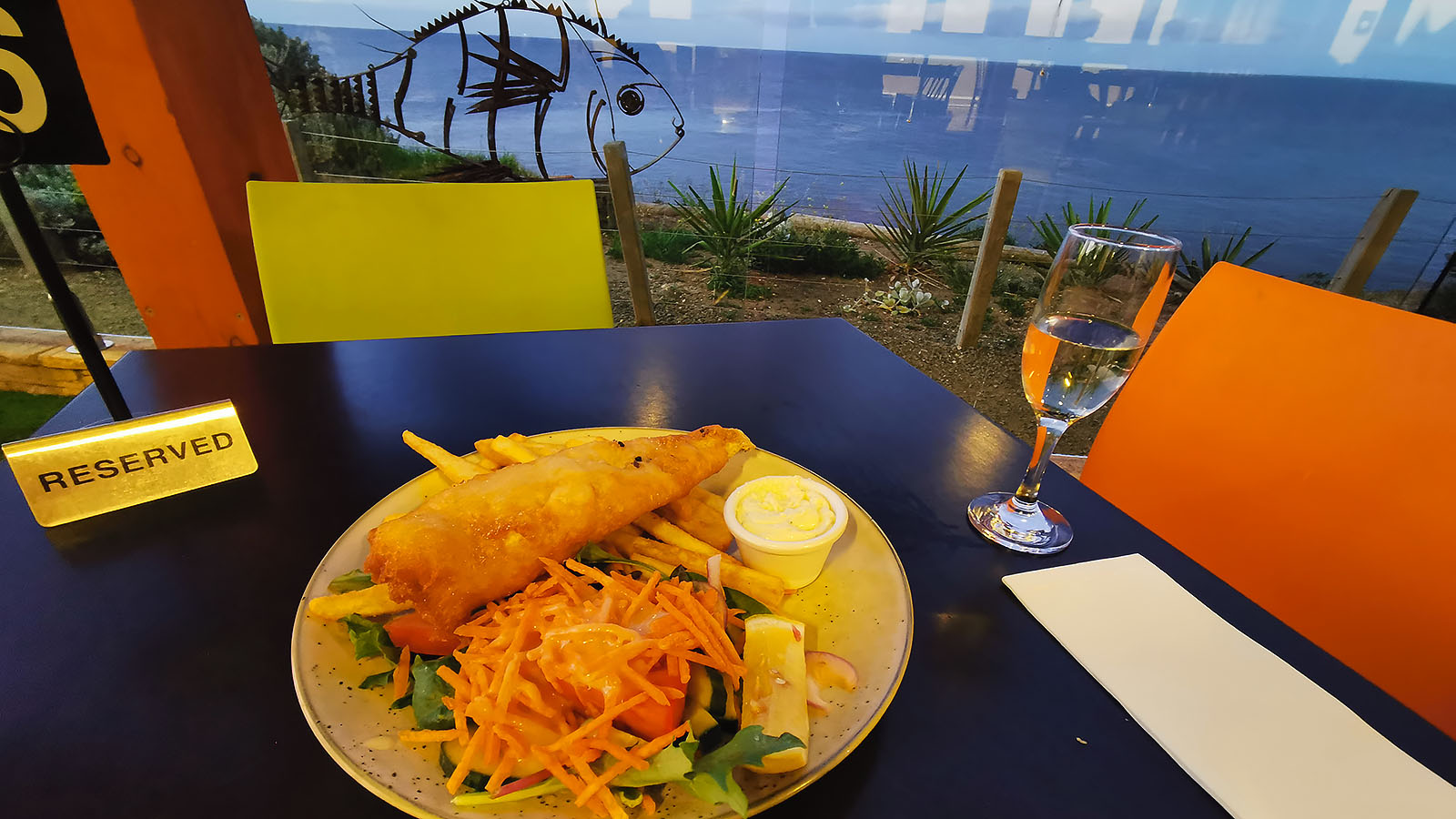 Be warned, The Penny gets busy for dinner, especially on weekends. I'd fortunately booked my table online, and was impressed to see that my request for a water view landed quite possibly the best table in the house.
The broad menu offers many things, but it was hard to pass on the seafood, given the location. The lemon pepper squid was a fantastic starter, and very generously sized. The ale-battered hake was scrumptiously sweet as a main, and again came on the larger side.
Even though I'd skipped lunch, I still couldn't finish it all. The strategy here is definitely to pick one main course, and that's that! On the side, a glass of Grant Burge Sparkling Pinot Noir goes down nicely. It's a familiar favourite, often seen on domestic flights in both Qantas Business and Virgin Australia Business Class.
Facilities at Kangaroo Island Seafront
Given I'm on a driving holiday, it's great to find free on-site parking at the Kangaroo Island Seafront. Even from the car park, you're reminded of the hotel's terrific location.
It's also adjacent to a humble mini-golf course – again part of the hotel. Just ask reception for a ball and putter, and you'll be shooting hole-in-ones in no time.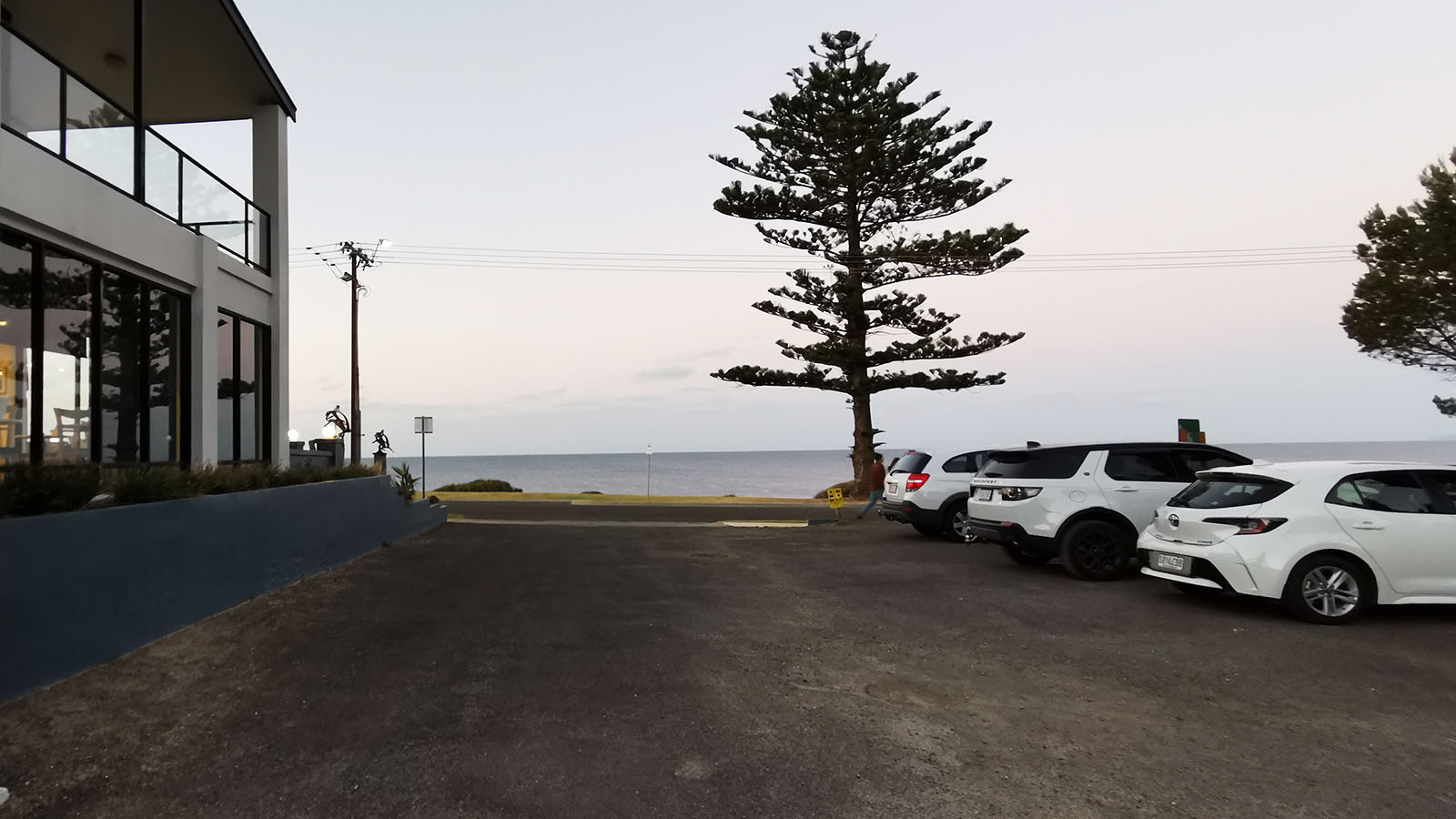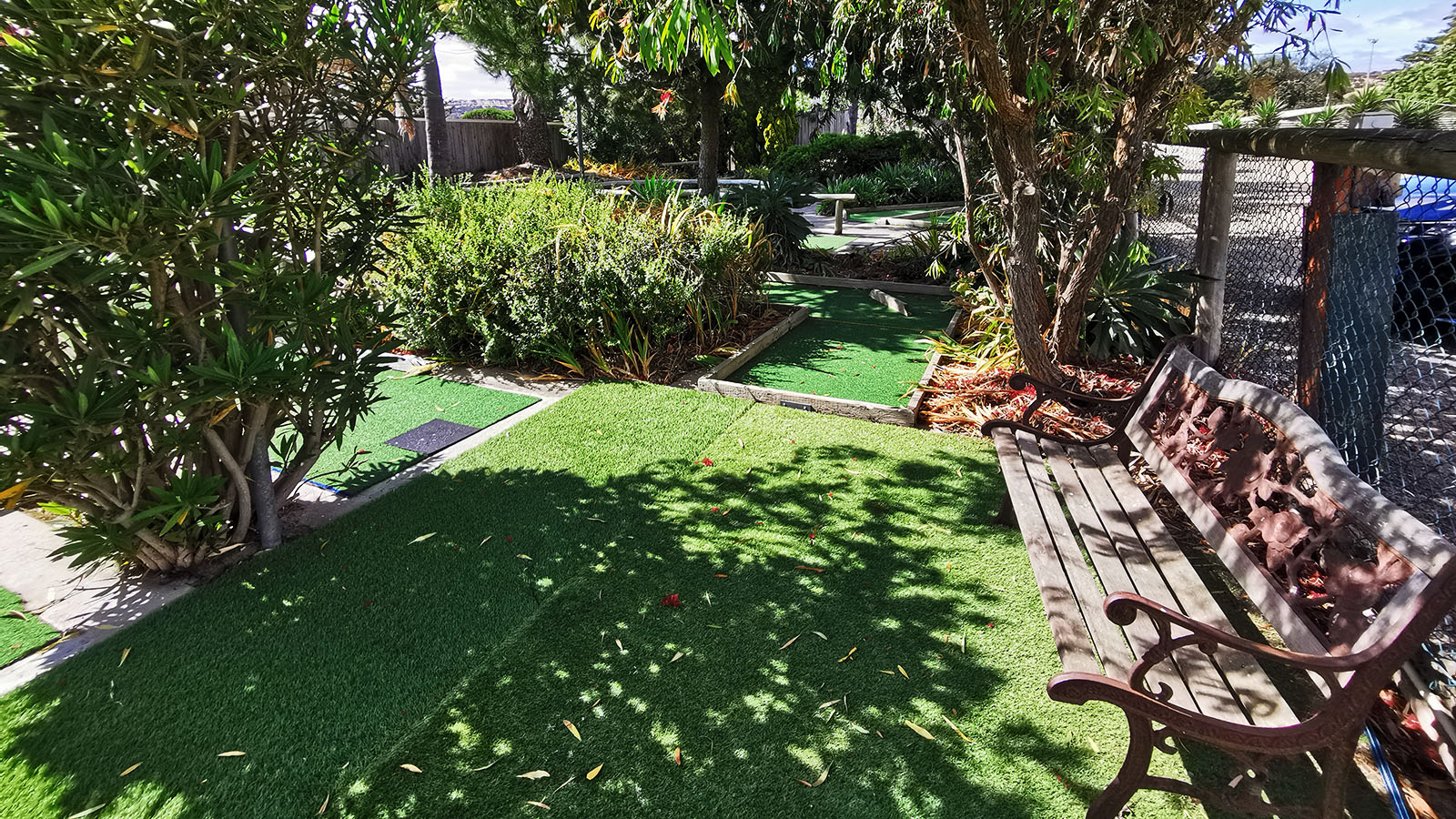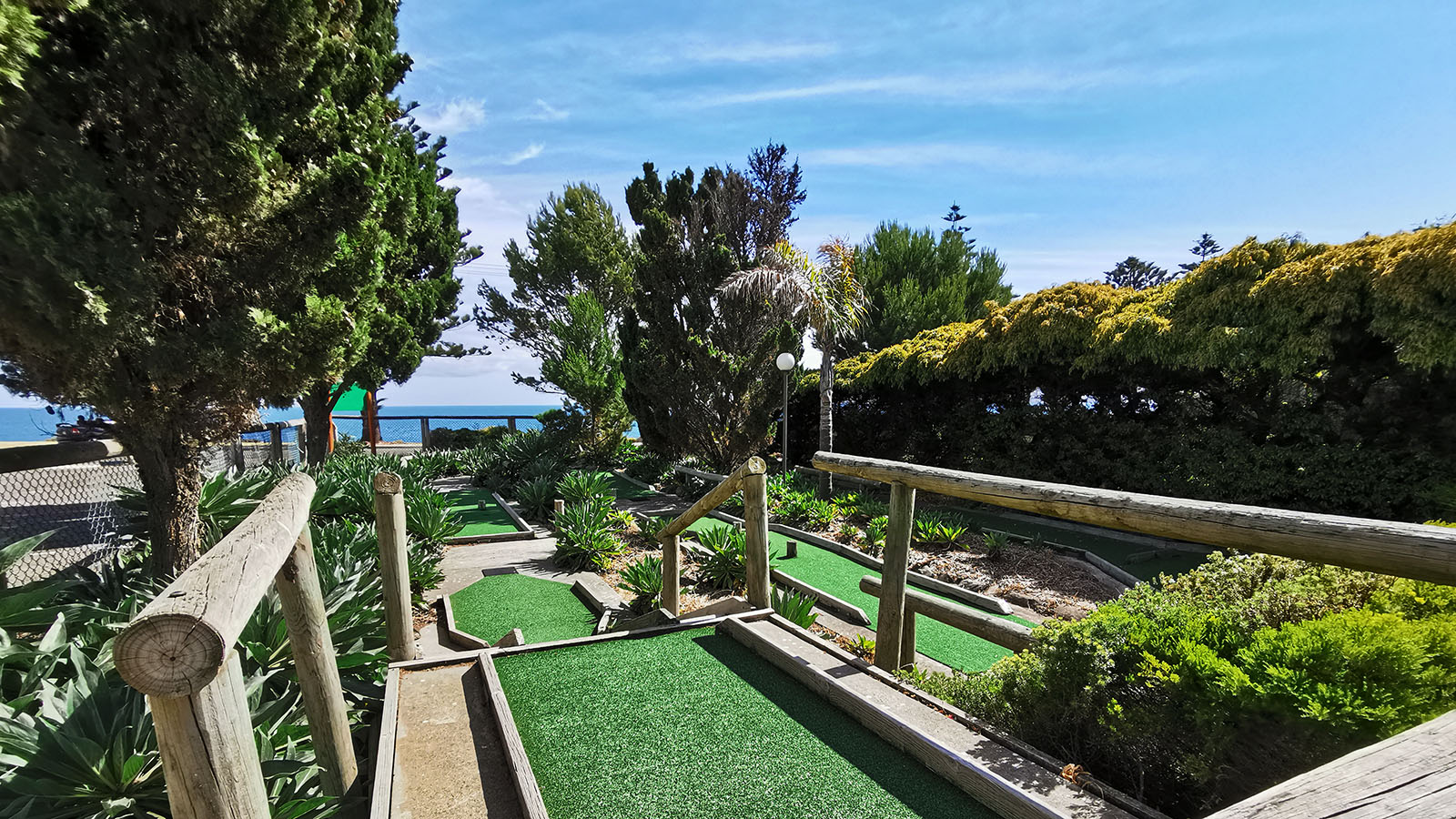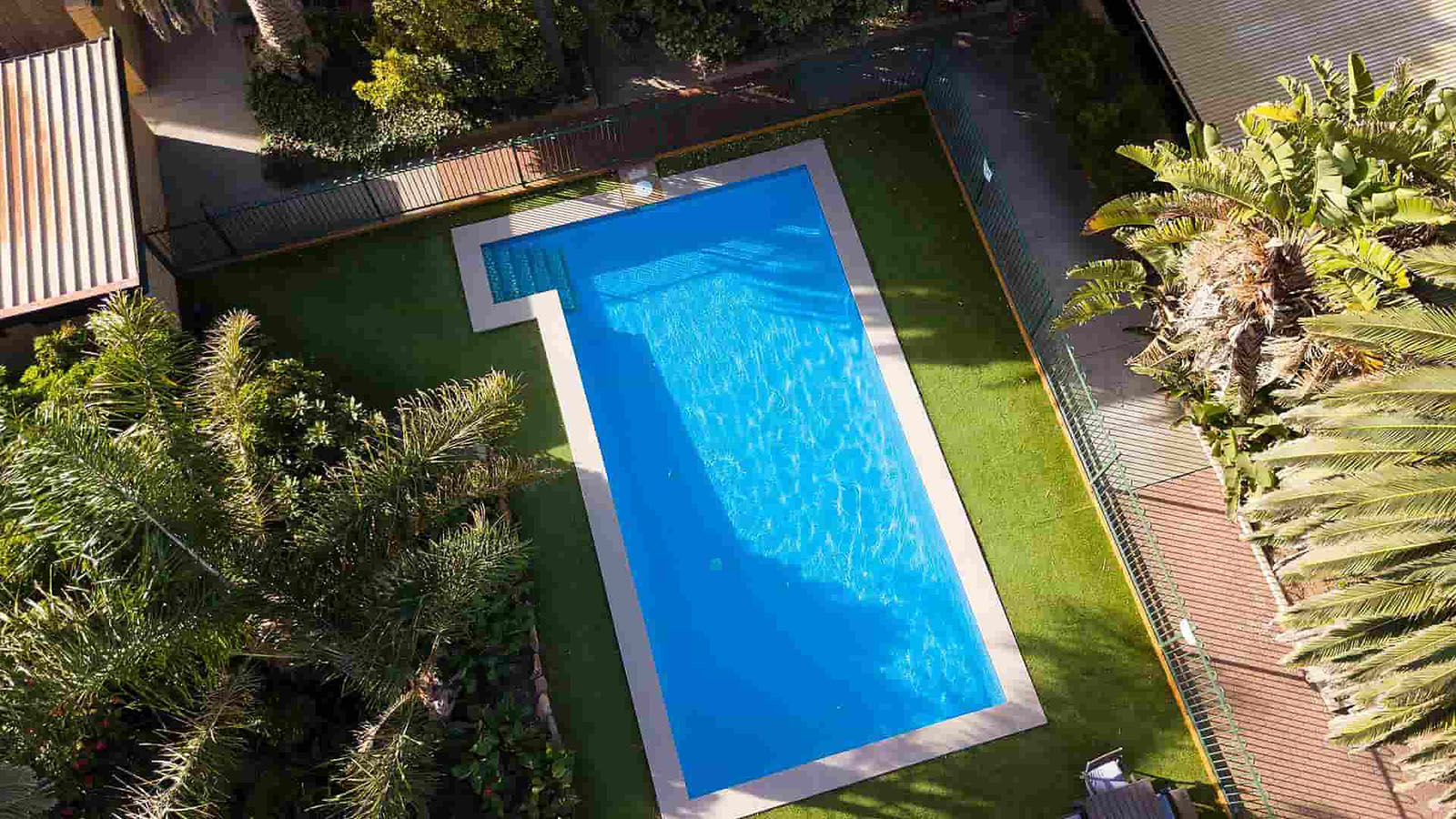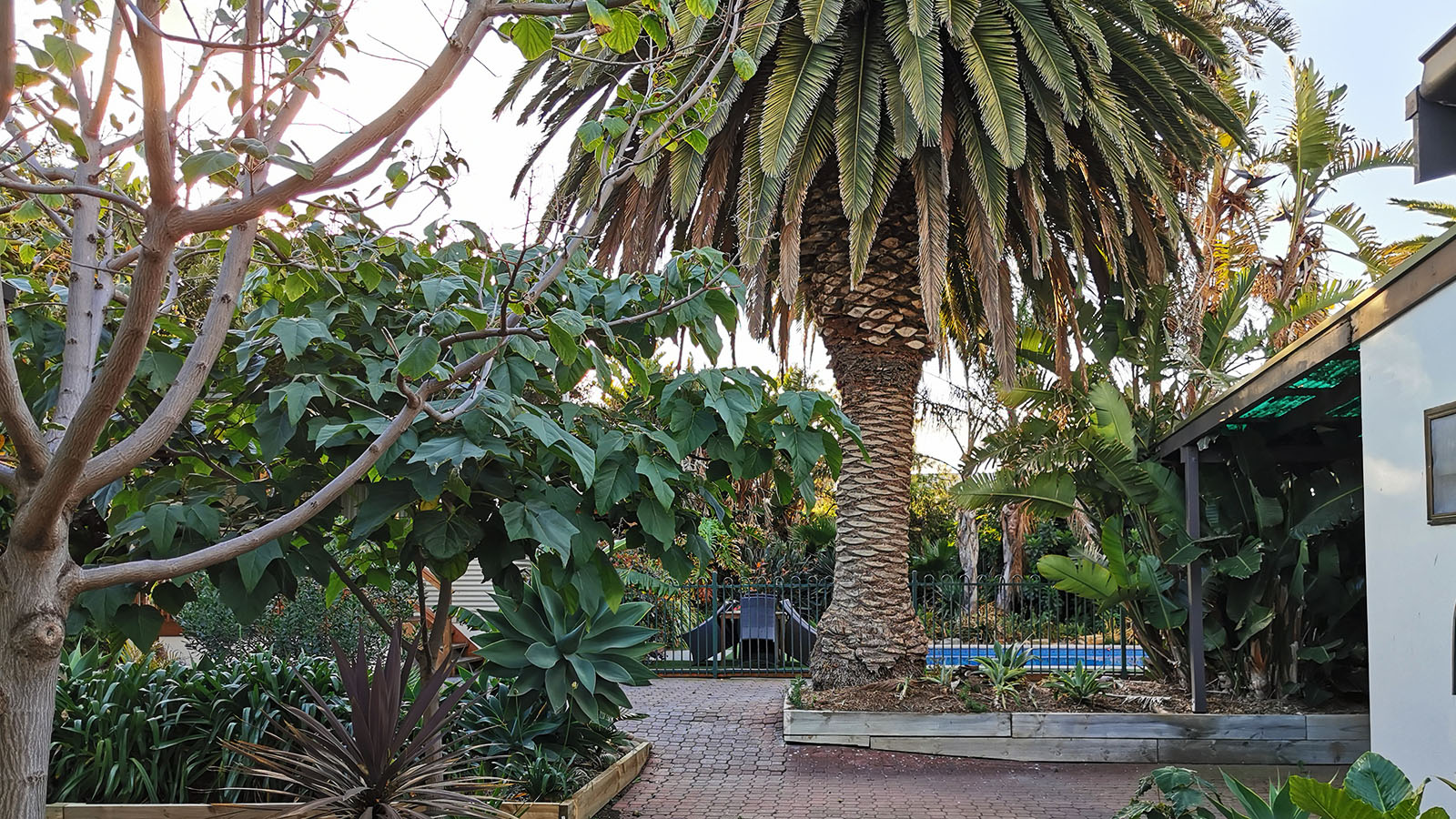 Those on a longer trip will no doubt appreciate the free guest laundry. There's a swimming pool onsite, too. But as I spend most of my time out and about, there isn't time for a dip.
Booking the Kangaroo Island Seafront hotel with points
As an independent hotel, Kangaroo Island Seafront isn't affiliated with any major frequent guest program. But there are still ways to work your magic with points and credit card benefits.
For starters, Kangaroo Island Seafront is bookable through Qantas Hotels. This means you can earn at least three Qantas Points per dollar spent on the booking. Plus, any rewards earned from a points-earning credit card. Qantas Hotels accepts Visa, Mastercard and American Express, all surcharge-free.
It's also possible to use Qantas Points for your booking here, but the 'points plus pay' value isn't great. On a night where the room-only rate is $218, the price is a hefty 27,242 Qantas Points.

This gives barely 0.8c in value per Qantas Point redeemed. So we'd suggest saving your points here, and paying cash instead.
An alternative is to book through American Express Travel. Sure, you won't earn additional frequent flyer points this way. But you may instead be able to use a Travel Credit from Amex cards like the Qantas Ultimate, Explorer, Platinum Edge or the Platinum Card.
This reservation cost us $480. Had I been using a $450 Travel Credit, the whole stay would have cost just $30 in actual money! But if you'd rather book direct with the hotel, that's easy too.
Summing up
The Kangaroo Island Seafront hotel has an enviable location, and certainly lives up to its name. The Garden Villas are perfectly secluded – and are still a great choice if the waterfront rooms are booked out.
But why not get in early and snap up a seafront room for yourself, before they all book out? There's a lot to explore on Kangaroo Island, but the water view at Penneshaw is one to savour.
Photography by Chris Chamberlin, who travelled and stayed at Point Hacks' expense. Featured image and swimming pool aerial courtesy of Kangaroo Island Seafront.
Seafront, Kangaroo Island
was last modified:
June 20th, 2023
by