After our long flight from Sydney to San Francisco, and then a much shorter and less interesting flight with United from San Francisco to Vancouver, we finally arrived in Vancouver.
I had selected the Element in Metrotown for a number of reasons which I'll explain a little later in this review, and it did us well for our stay.
It was also my first time staying at an Element-branded hotel, of which we don't have any in or close to Australia, and the Element concept is one I ended up quite liking.

Research and Booking
Note: Starting 2019, this property has been under Marriott Bonvoy Category 5 with cost ranging from 30,000/35,000/40,000 (Off-Peak/Standard/Peak) Bonvoy Points per night.
With 3 nights in Vancouver planned before driving up to Whistler, we considered booking an airbnb rental.
However with a late arrival after long flights, along with an early-ish departure planned on our leaving day, that would have meant only two full days use out of the benefits of the extra space and facilities an airbnb would have offered.
I also preferred the idea of a flexible arrival time, and the benefit of hotel facilities after a long trip with the kids.
All that, combined with an eye on my Starwood elite nights for this year, had me looking at hotels over rentals.
I booked our stay with two interconnecting rooms, dealing with the hotel by email in advance to ensure I booked the right room types.
In short, One Bedroom Studios (with a separate bedroom, lounge / dining / kitchenette and bathroom) connect to One Bedroom King rooms (self-contained room with a kitchenette) through a shared hallway.
I booked the One Bedroom Studio on a Discover Starwood Suites rate with 3,000 bonus Starpoints (worth around $100 or so in my book) for around $220 per night, and the One Bedroom King room for around $180 per night.
As a Starwood Category 3 property, a basic room would otherwise cost 7,000 Starpoints per night for the One Bedroom King room, while the suite is double at 14,000 Starpoints per night. At double the points the suite is definitely not worth redeeming points for given the marginal additional dollar cost over a standard room, while 7,000 points for a standard room is a bit below my threshold for redeeming Starpoints, but not too far off.
So there were no points used for this stay, it was a relatively straightforward reservation that I just tried to maximise the points earn from.
About the Element by Westin brand and the Element Vancouver
'Element by Westin' is Starwood's 'urban residence' concept, which tends to offer small apartments or residential facilities in Element rooms, along with environmental targets for reducing consumptions, reusing and recycling waste.
The trade-off is that traditional hotel facilities like full-service restaurants and room-service are missing. But if you prefer a little extra space and in-room facilities then Element hotels are worth looking at.
Right now locations are limited but growing, with Element Hotels in Amsterdam, Frankfurt, several Chinese cities and smattered over the US.
Element Hotels tend to be fairly affordable as a result of the reduced amenities and service on offer, and the Element Vancouver was no exception.
I believe every Element reservation comes with a relatively simple self-serve breakfast buffet in the hotel's lounge, which was a nice win not to be charged more.
With this specific hotel, the location wasn't exactly glamorous or in the centre of the city, situated in Burnaby / Metrotown. It's around 25 minutes drive East of the airport, and a similar distance South-East of the city centre. You can catch the metro into the city in about 30 minutes directly into the city, which we did once to go exploring.
If you know Sydney at all, the Metrotown area was a lot like Chatswood – a massive mall, surrounded by a range of low rise residential buildings and services, like restaurants and supermarkets.
The One Bedroom Studio room
The Studio is the largest room of the two, so we'll start here. Between the two rooms was a shared hallway behind a main door, and then the front door to each room so the hotel can sell both rooms separately. This then opens into the kitchen / dining area of the Studio.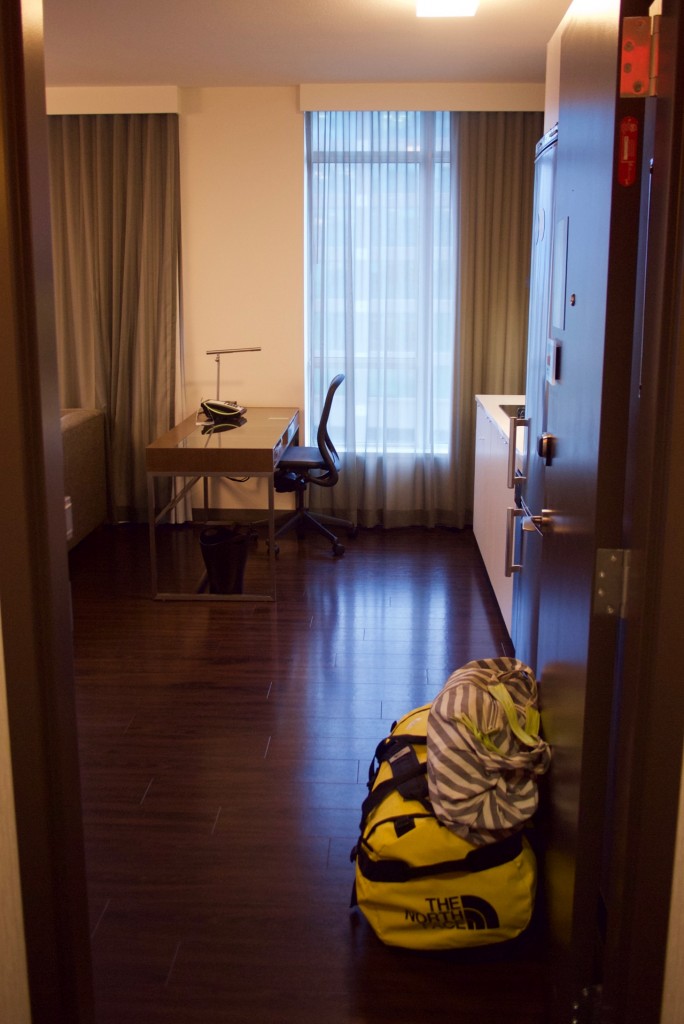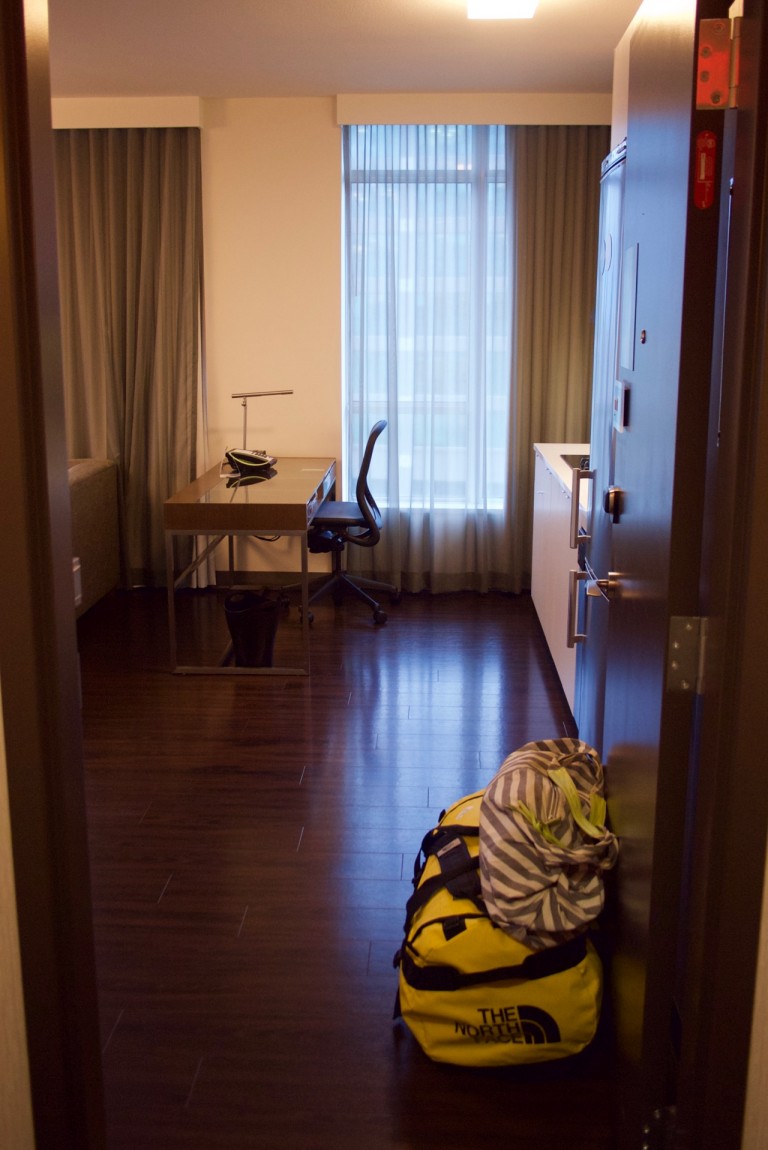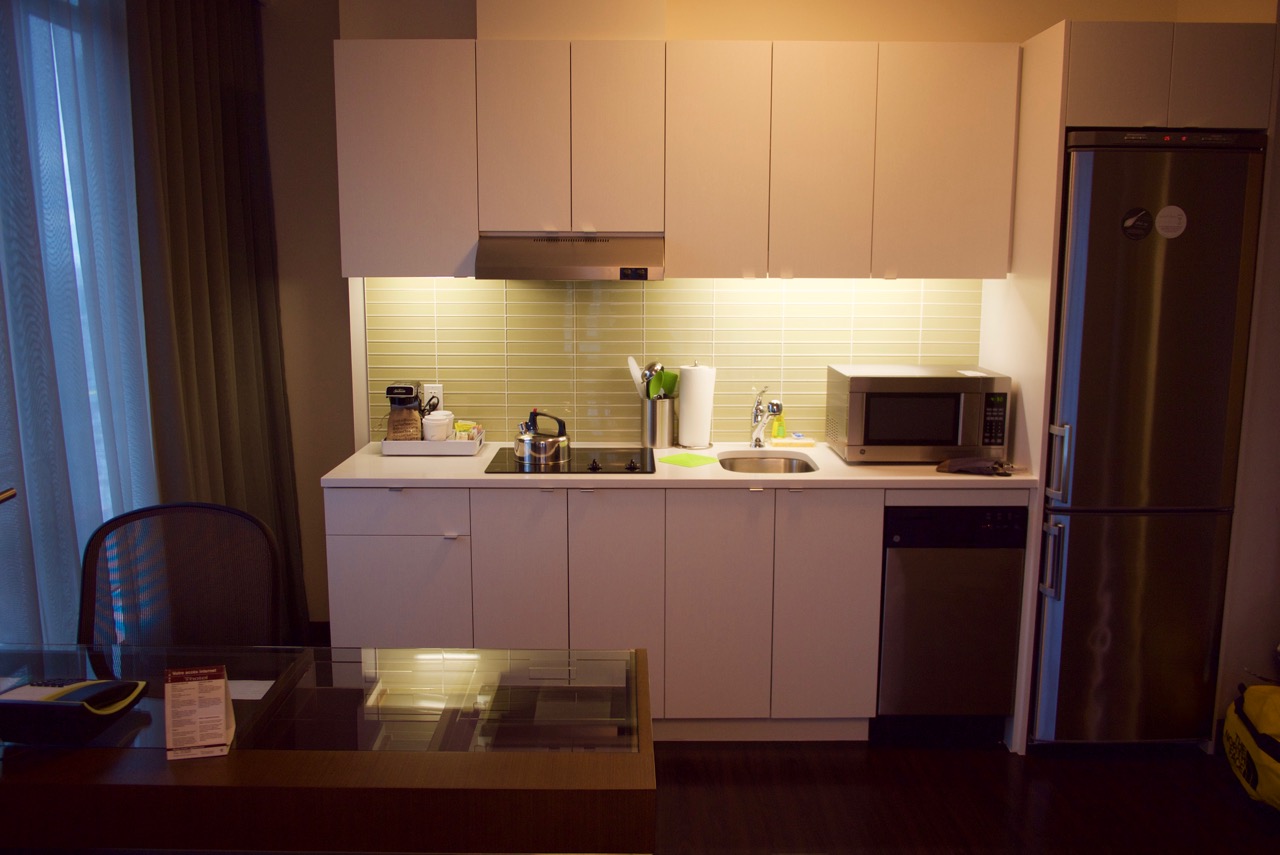 The kitchen had pretty much everything you need to whip up a meal, with saucepans, cutlery and a dishwasher, along with a small filter-based coffee machine.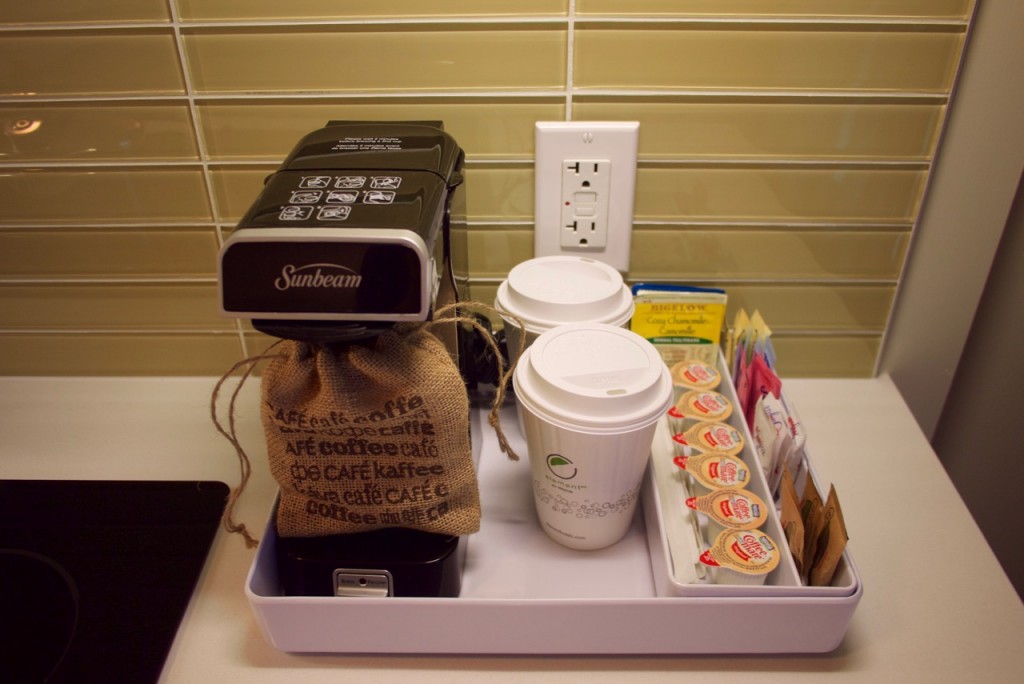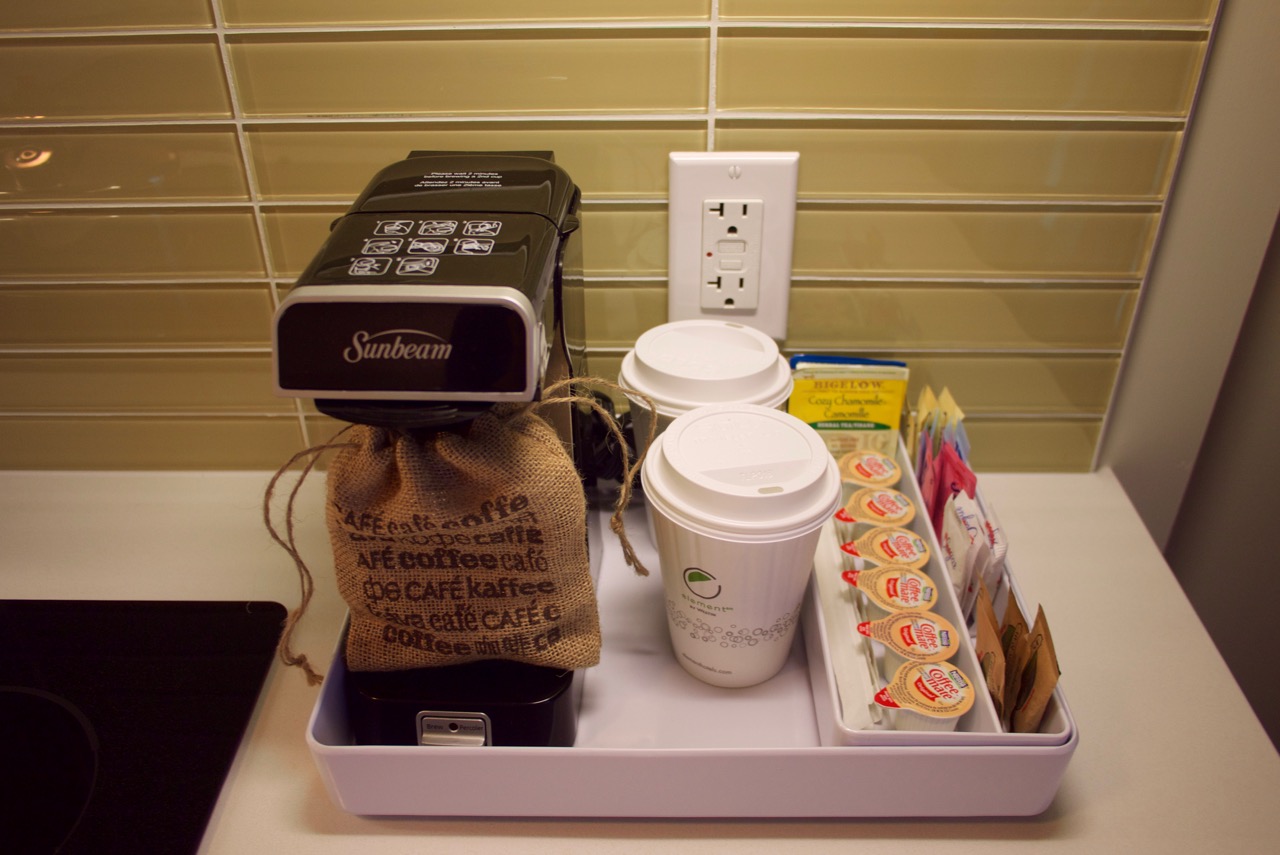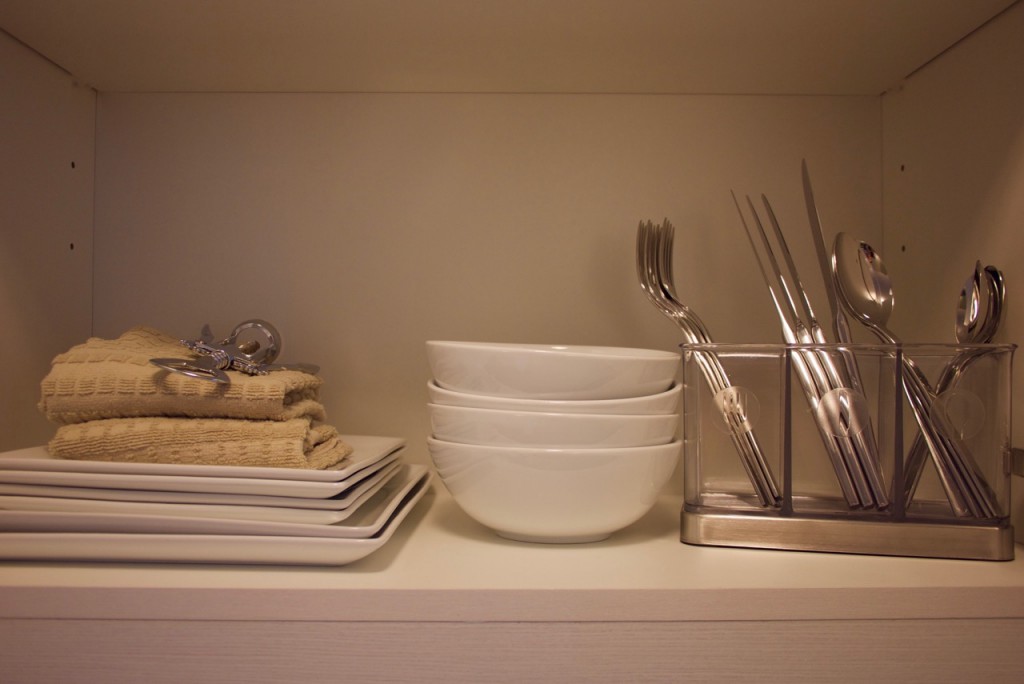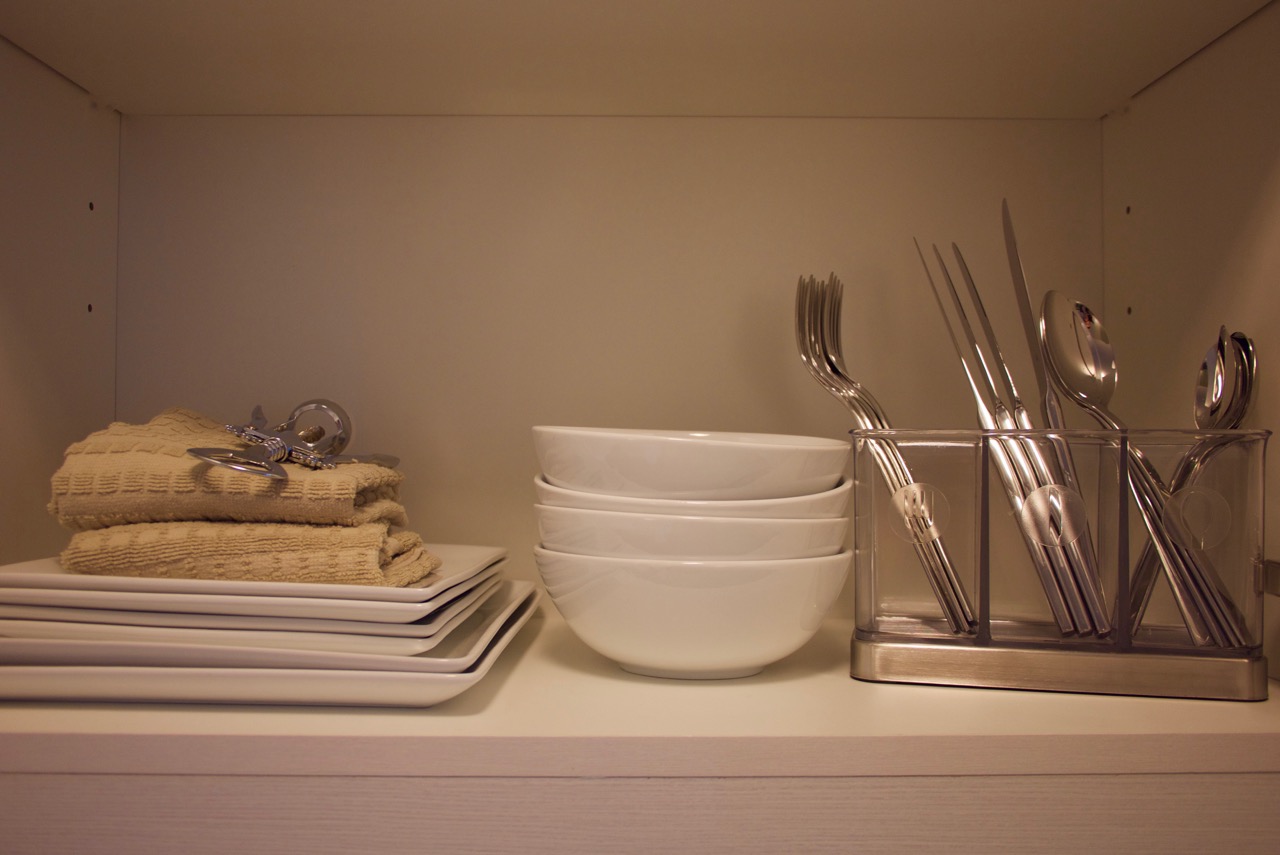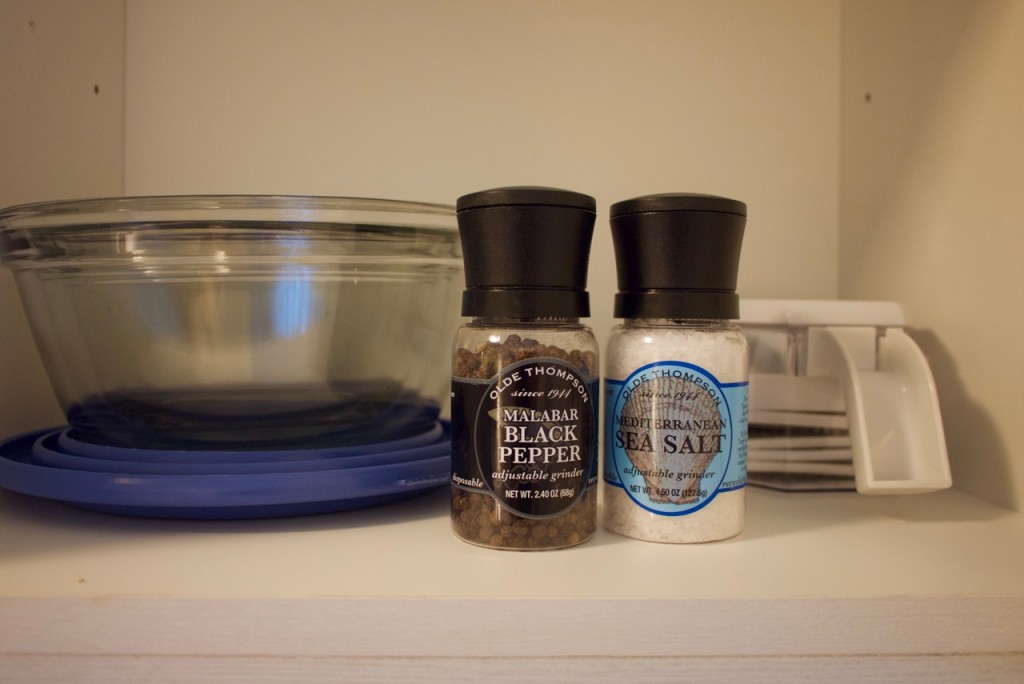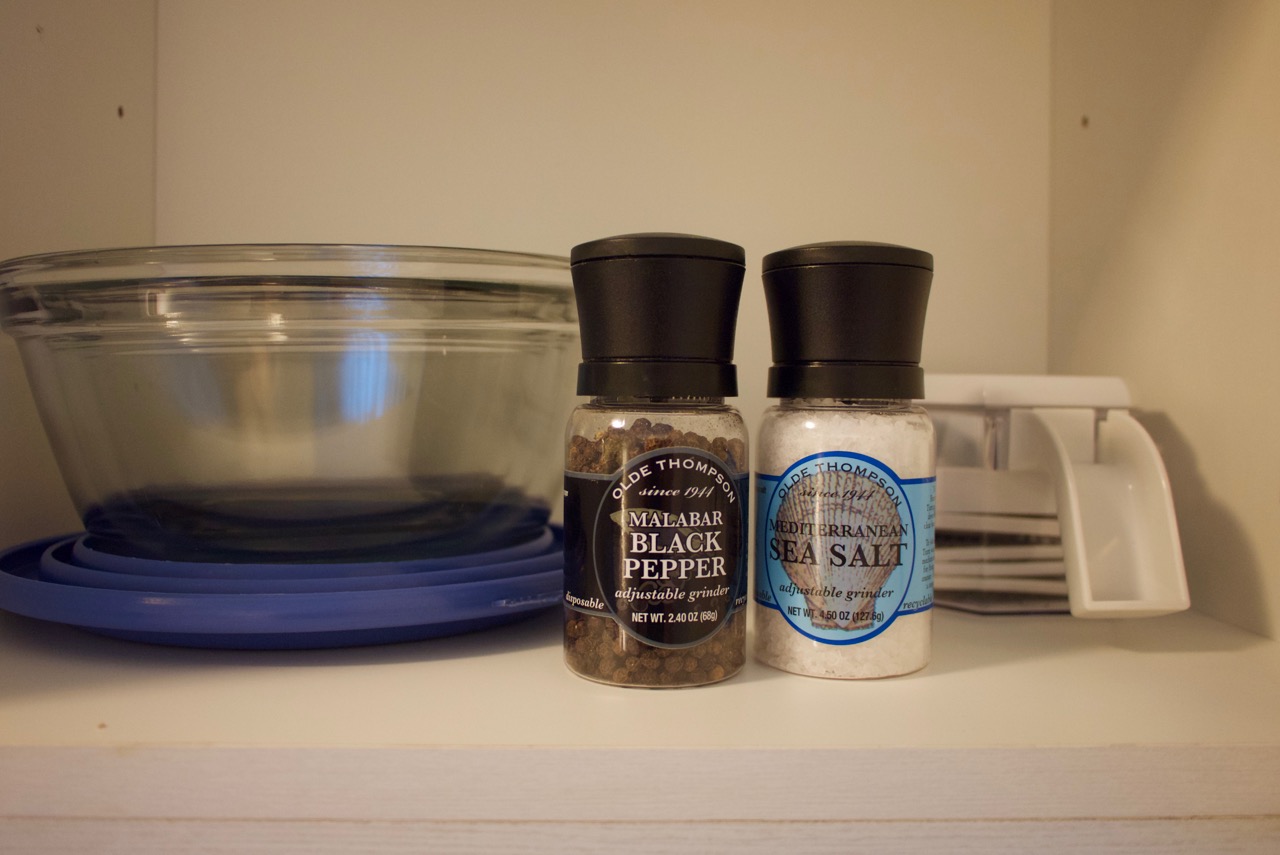 Beyond the kitchen space is the desk, and then a large couch and TV on the wall. Further again is the exit onto the balcony – but given temperatures were pretty cold, I only ventured out there once to admire the view and take some pictures.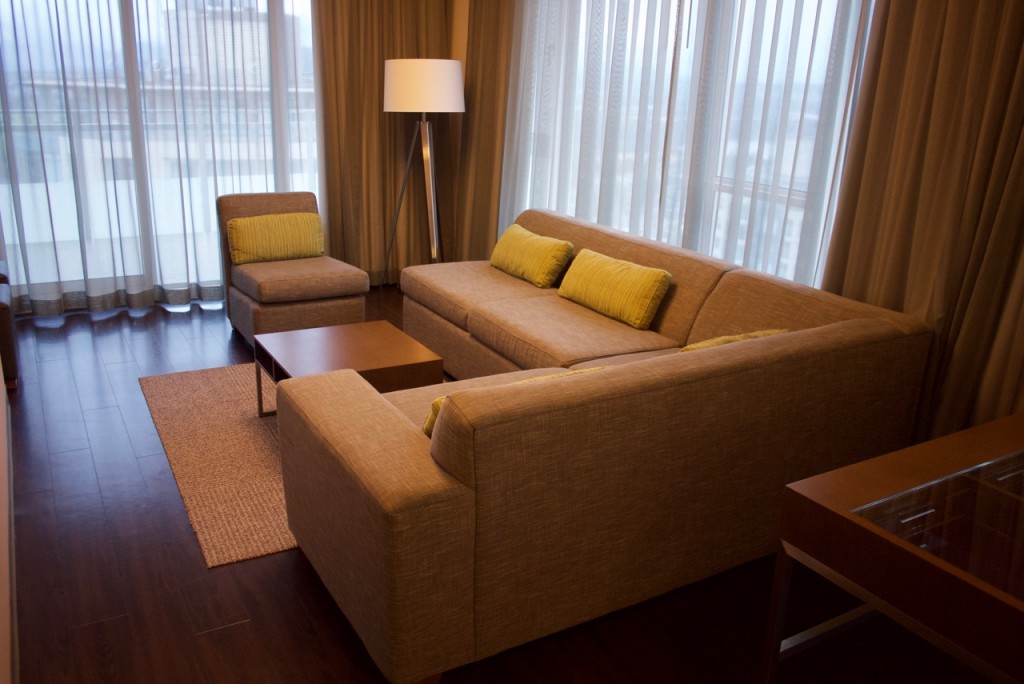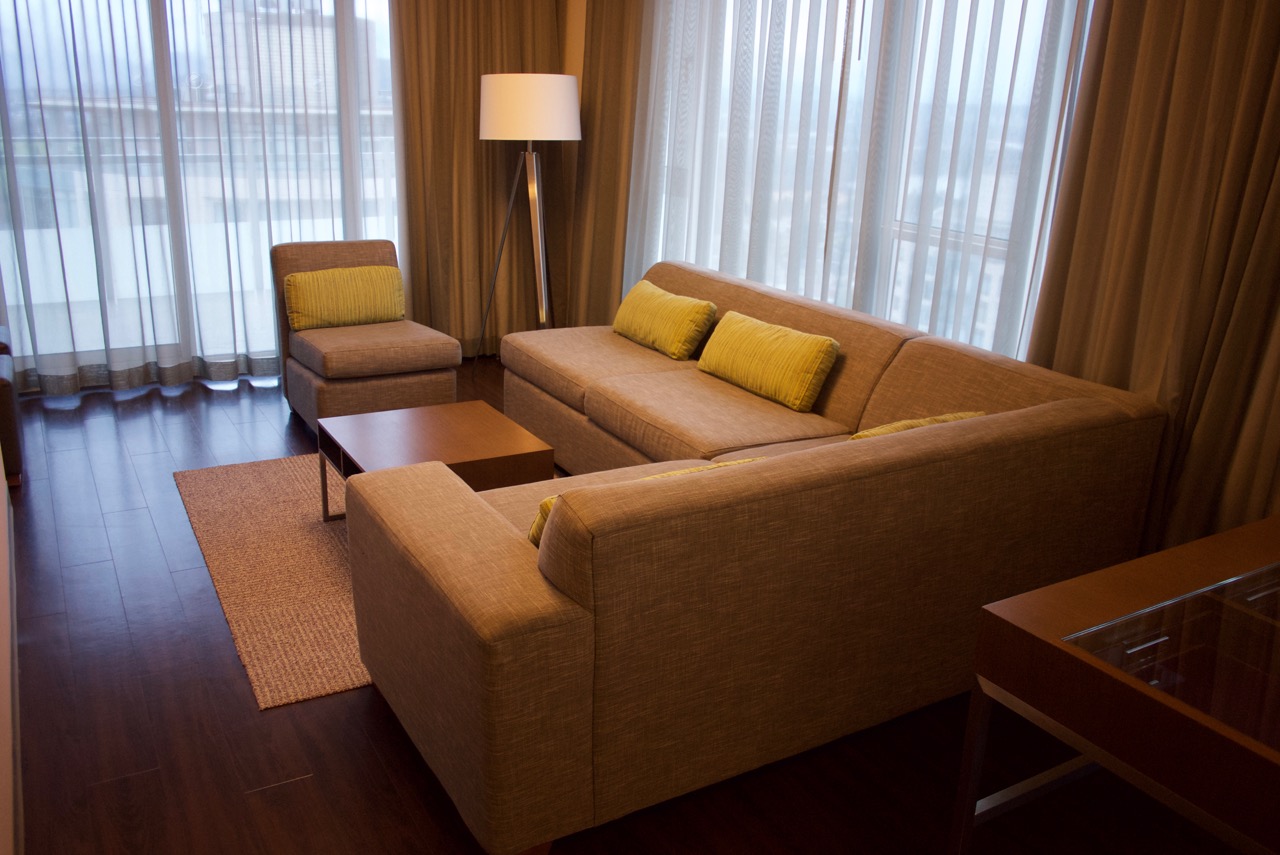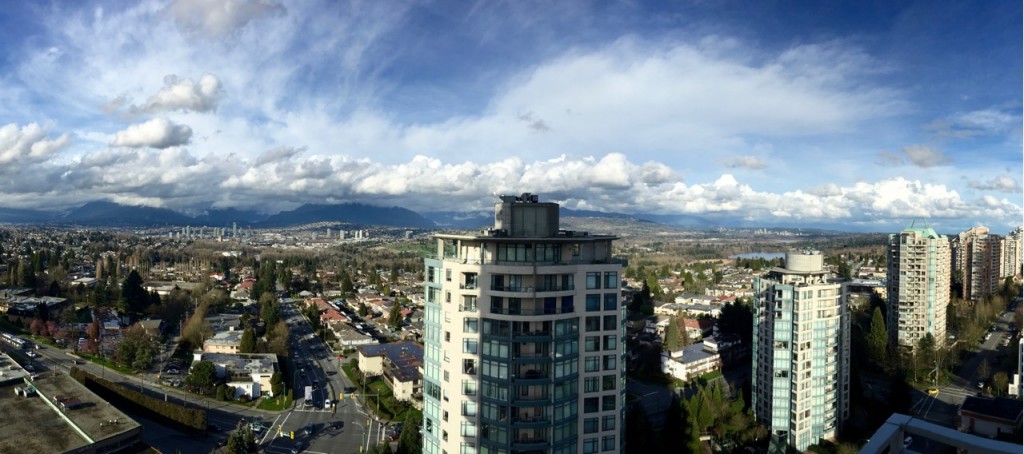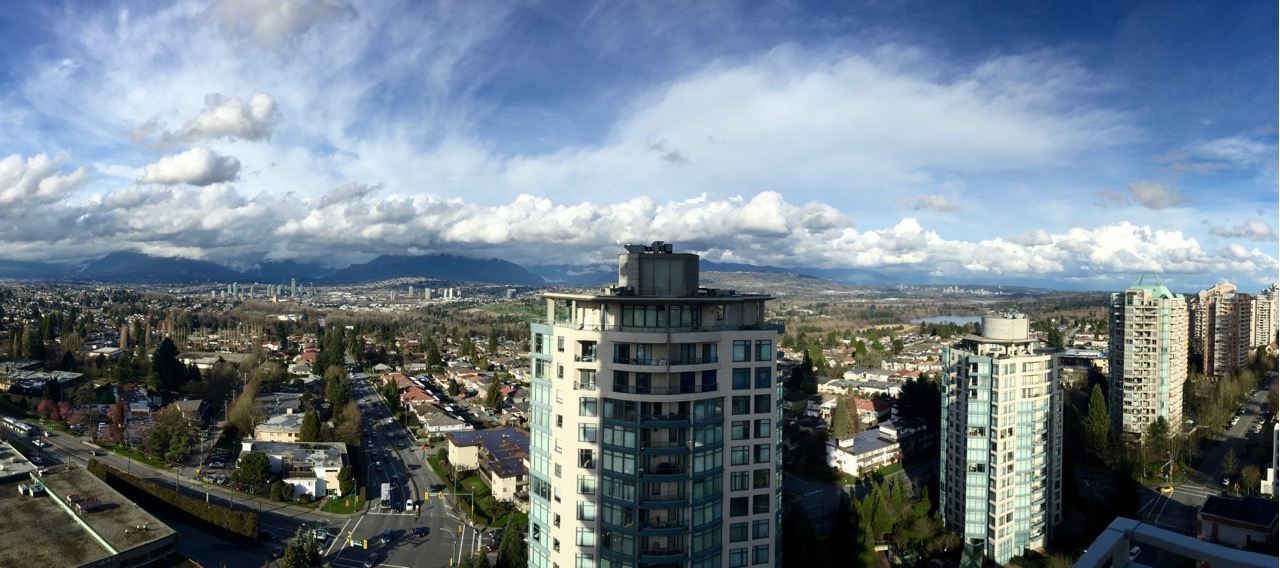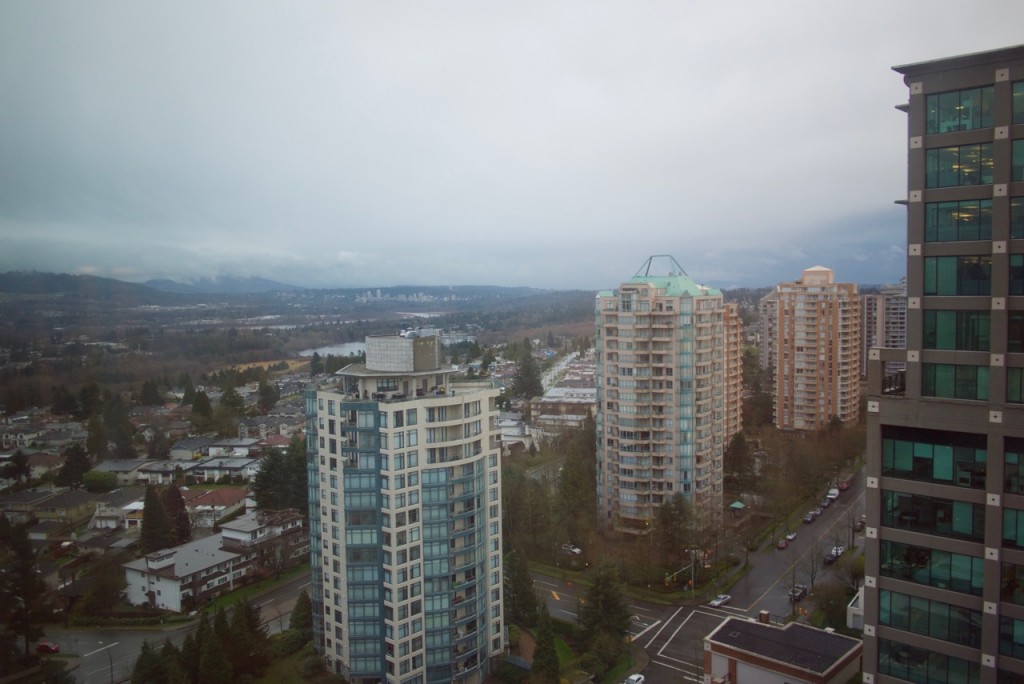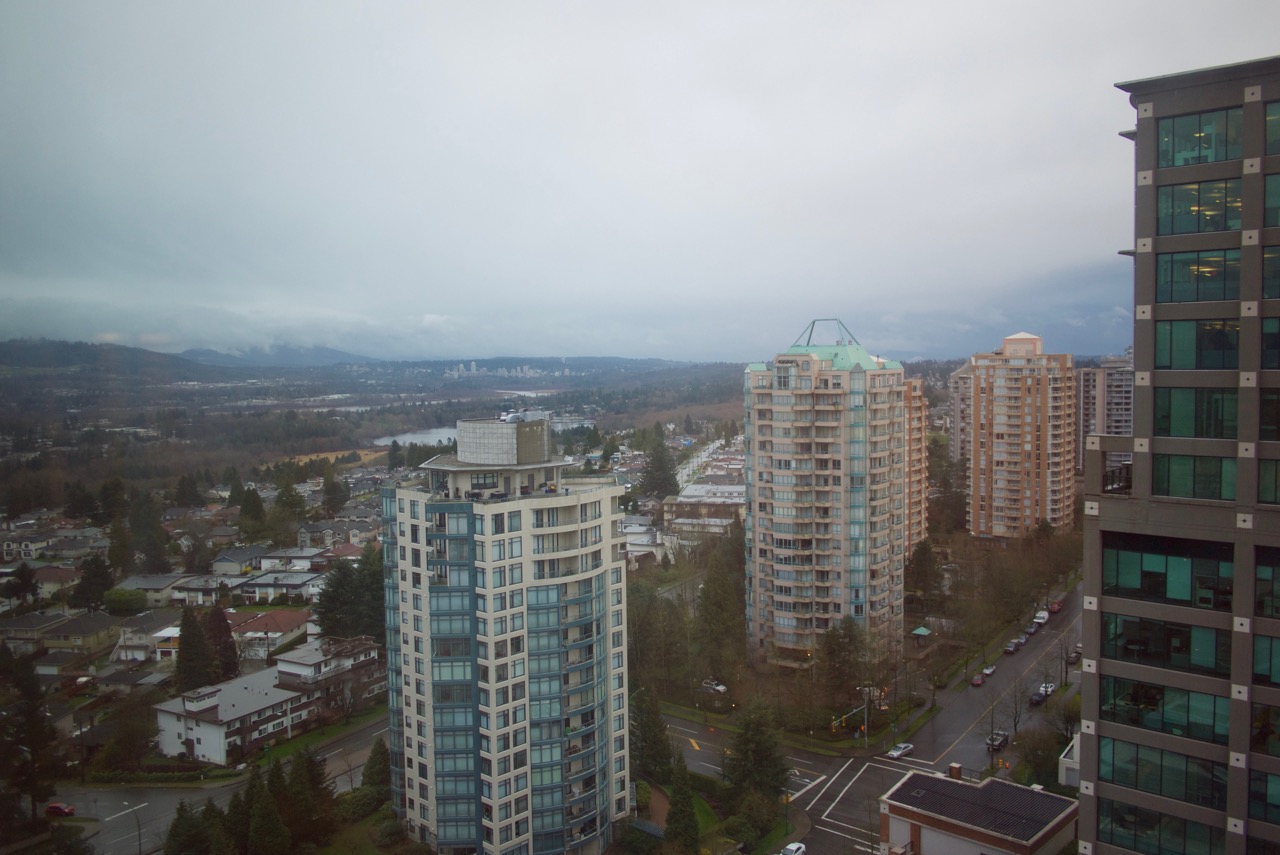 The hallway to the bedroom had the bathroom followed by king bedroom, which is completely separated by a sliding door to the rest of the Studio.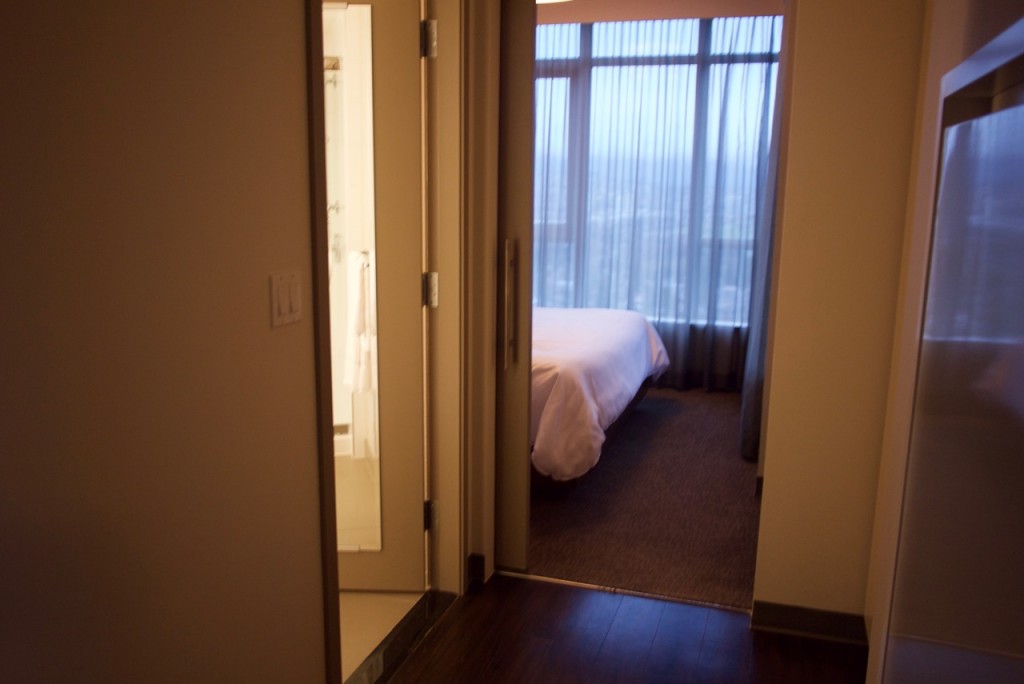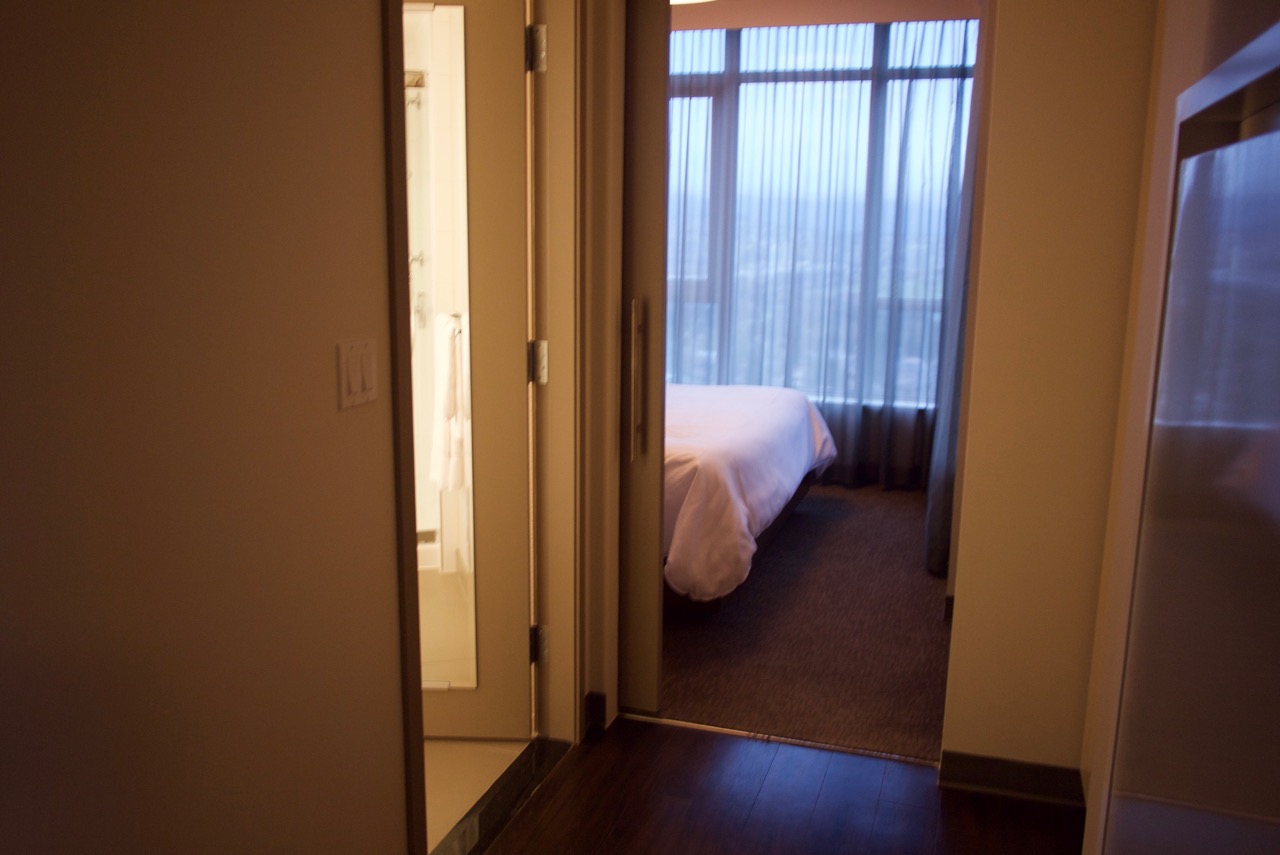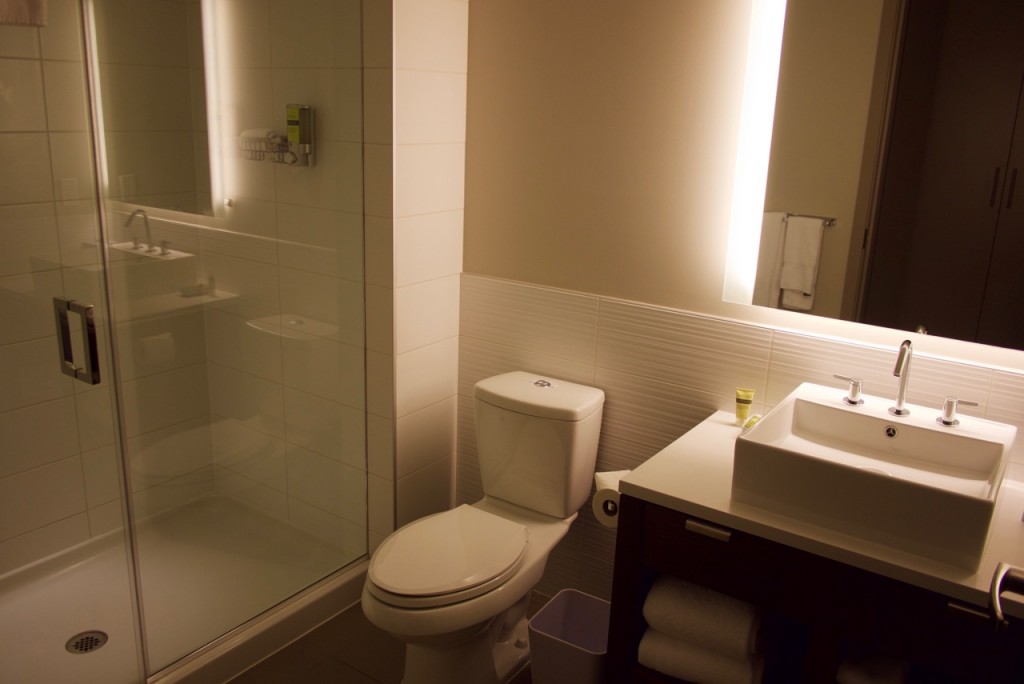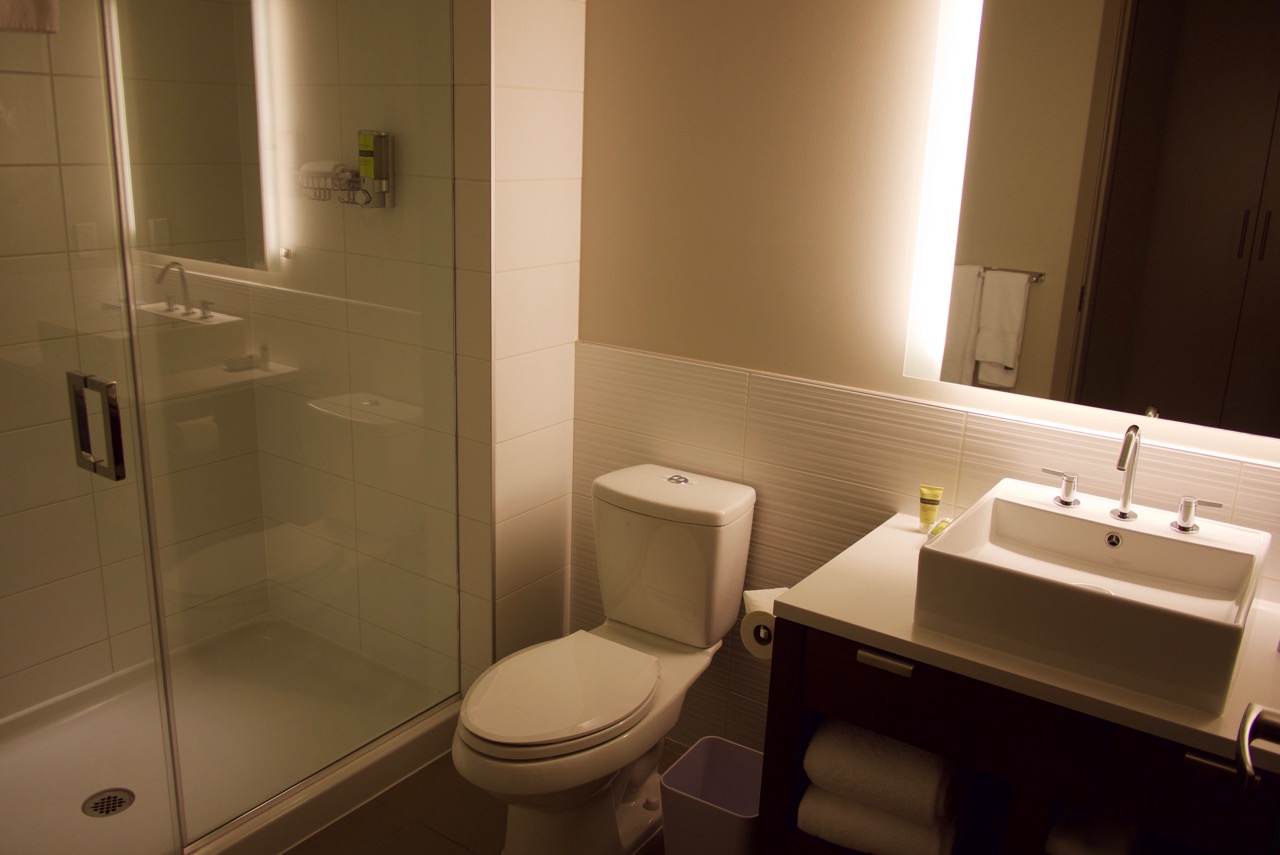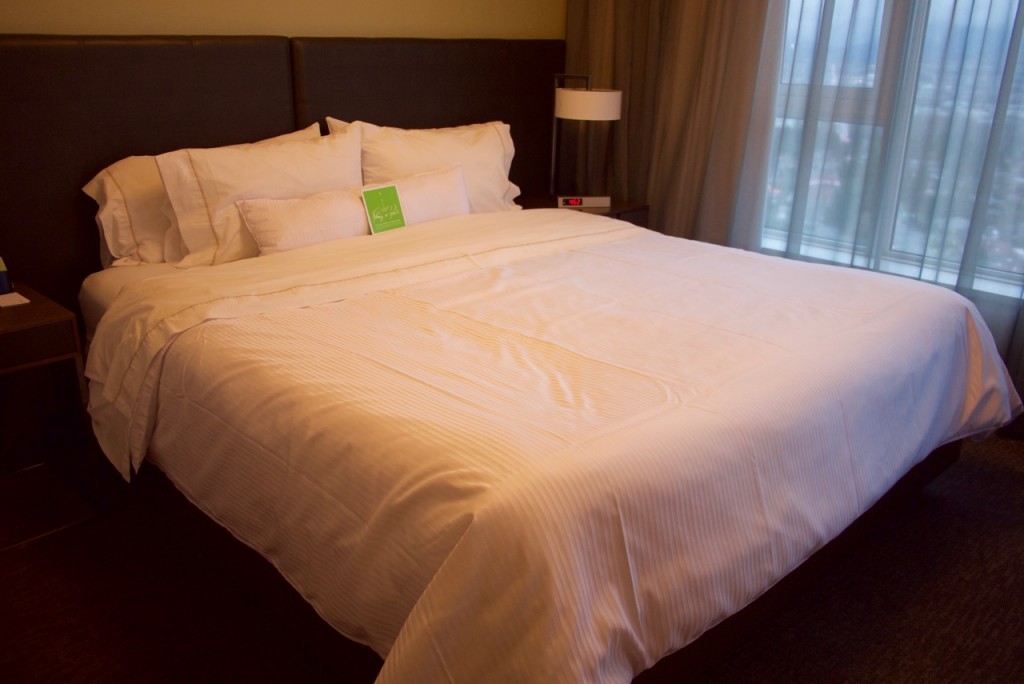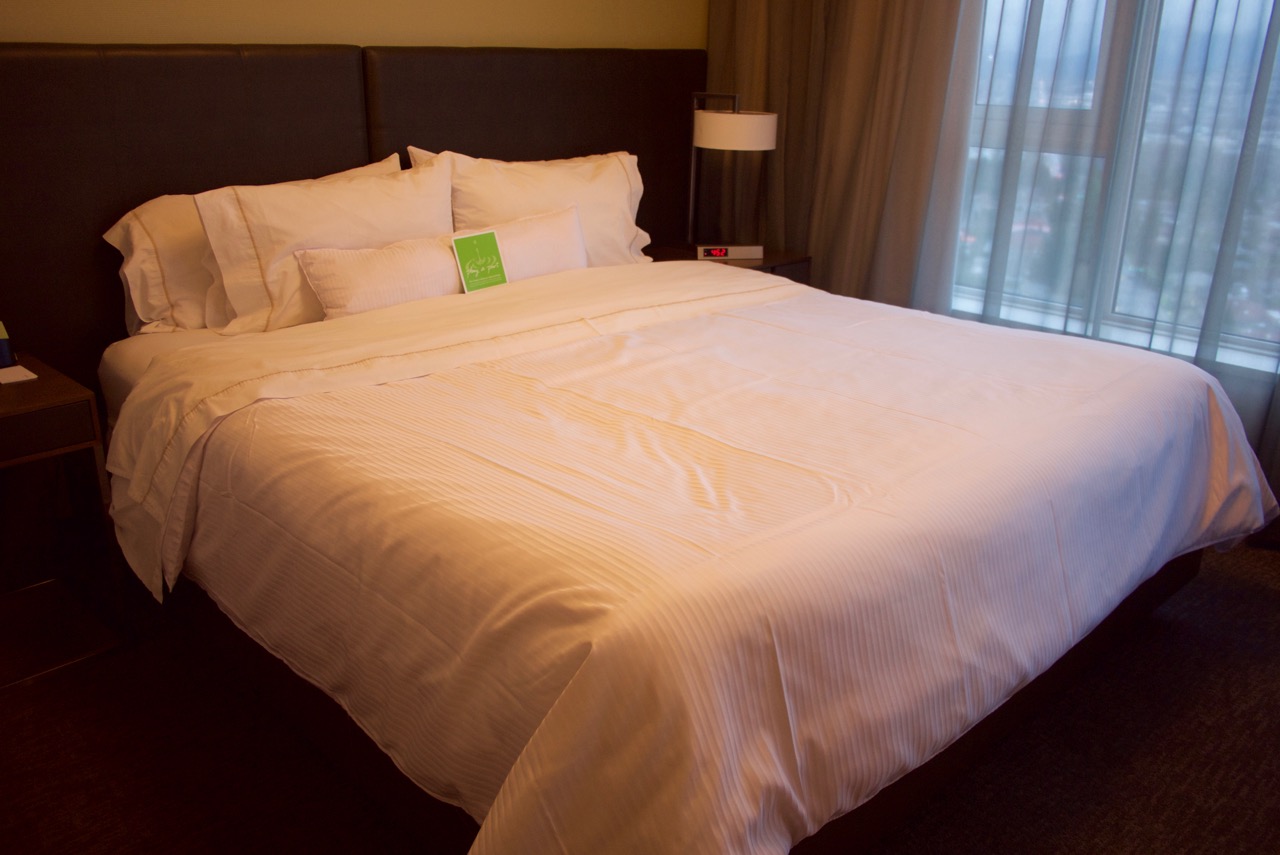 Both beds were very comfortable, absolutely no complaints here on comfort or size.
The One Bedroom King room
The second, smaller room was the one bedroom king room. The shared hallway opened out into a mostly wooden-floored room, which wasn't great acoustically but nothing too worrisome – it didn't affect our sleep (the light in the shared hallway did that to us instead).
As the standalone bedroom of the Studio was cosier and more closed off than this room we ended up using that for our kids, while we grabbed this room for adults.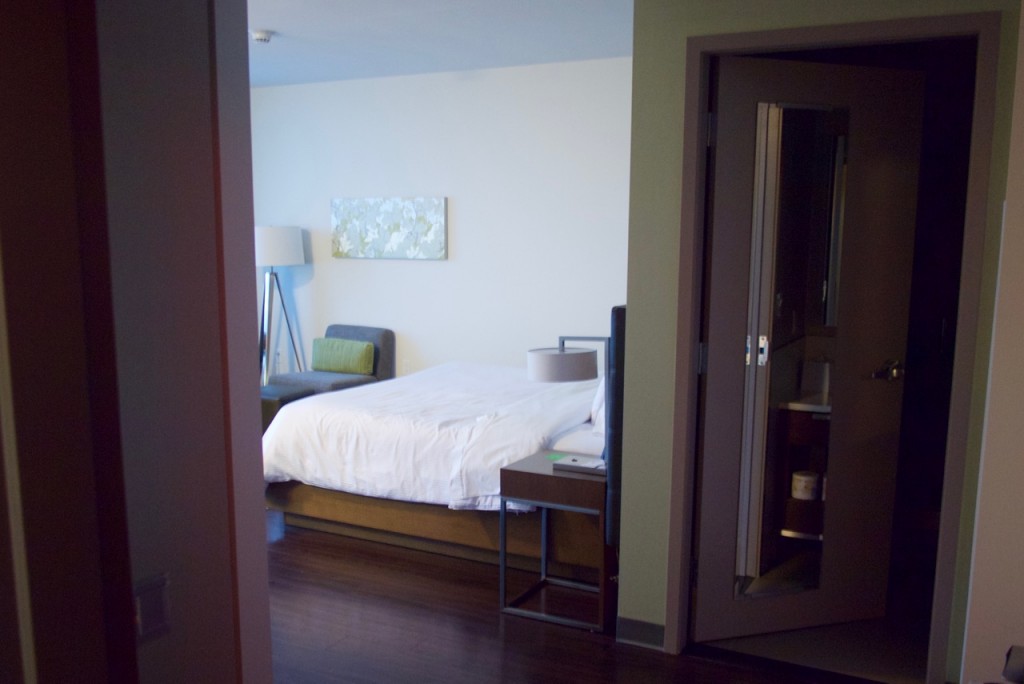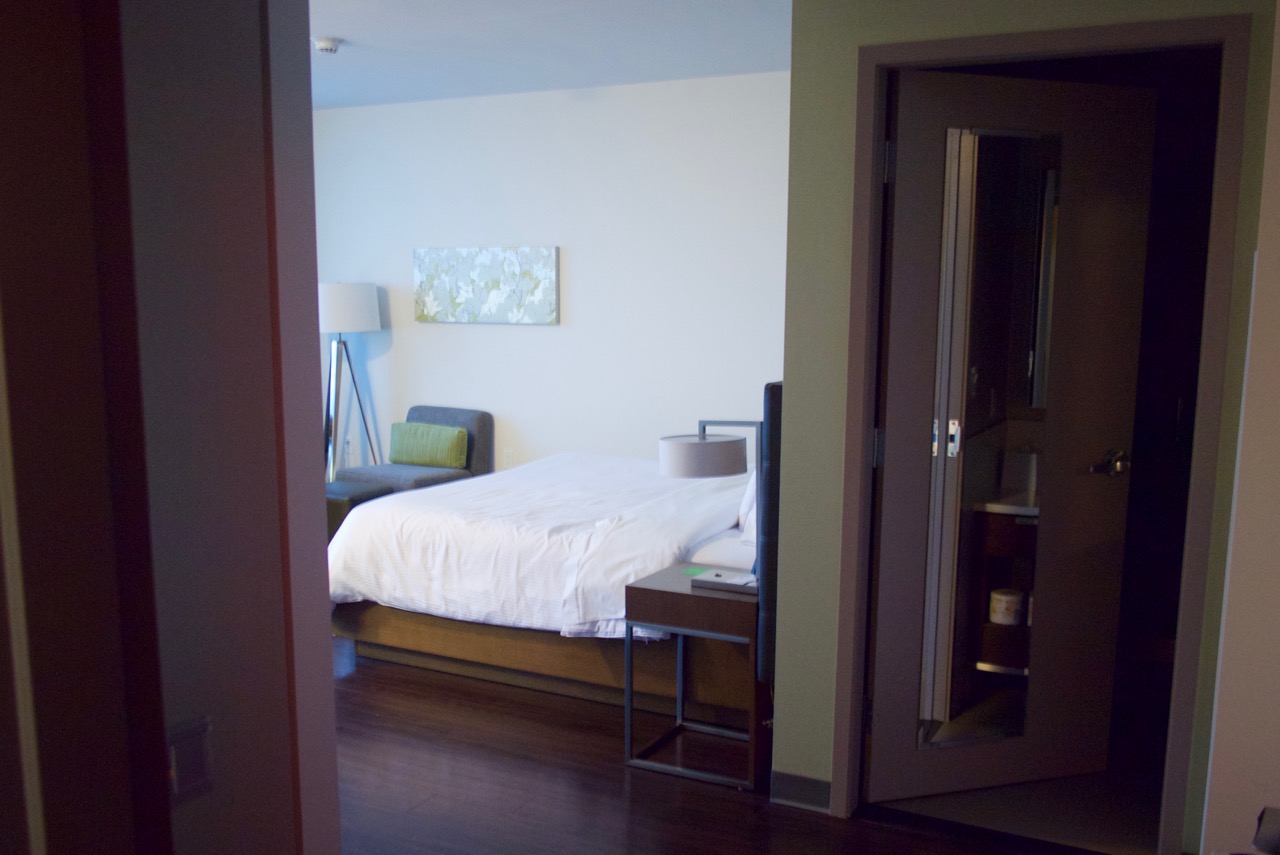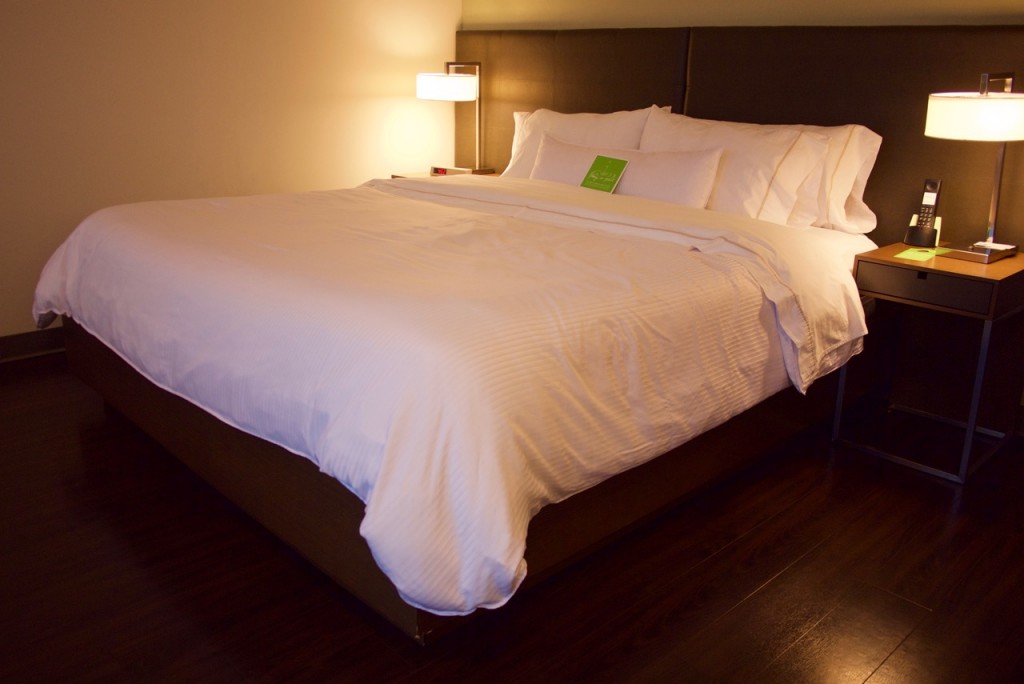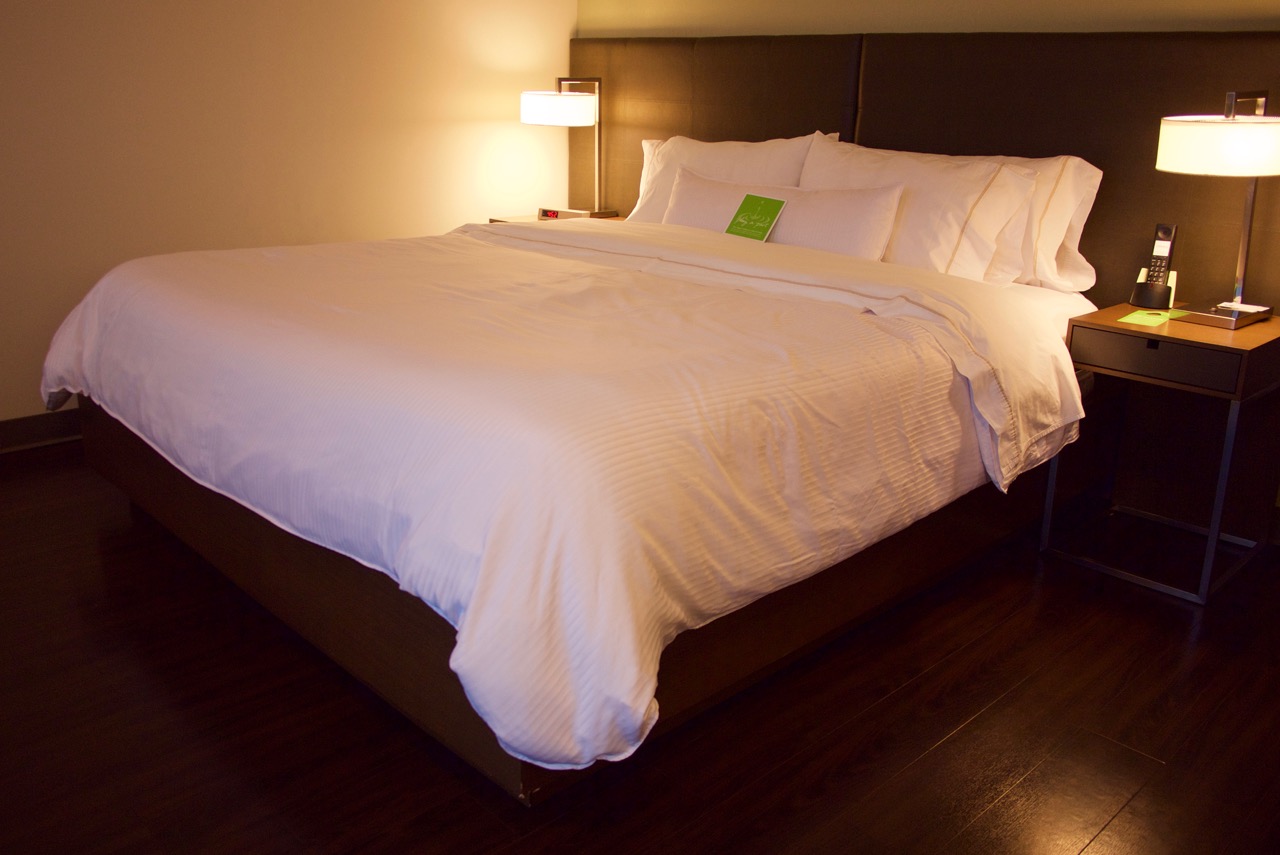 Toward the end of the bed was the desk and TV area.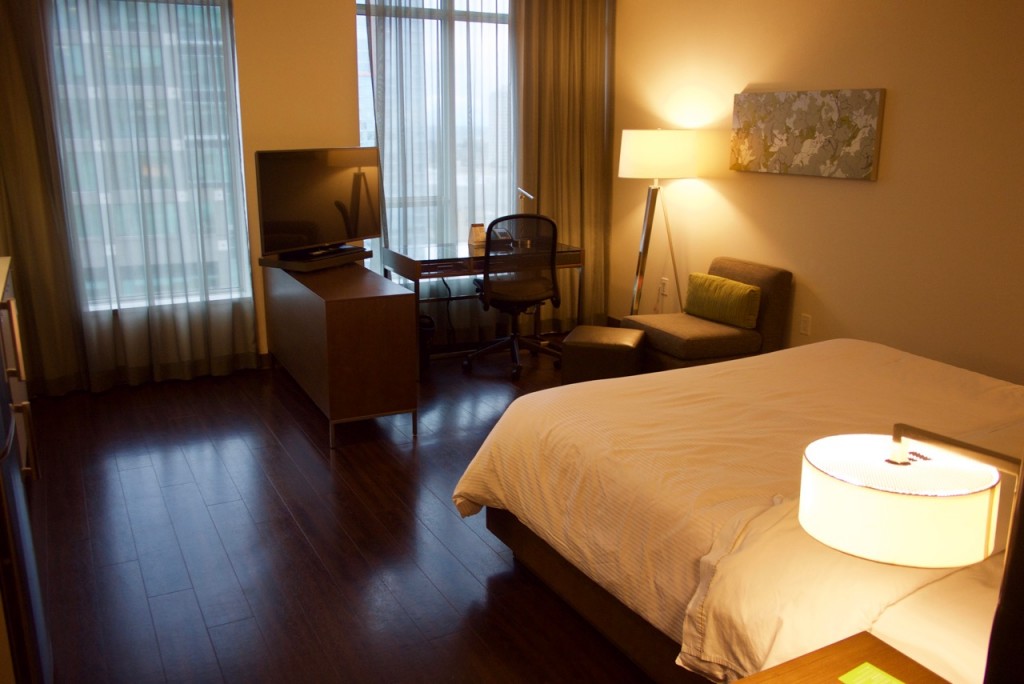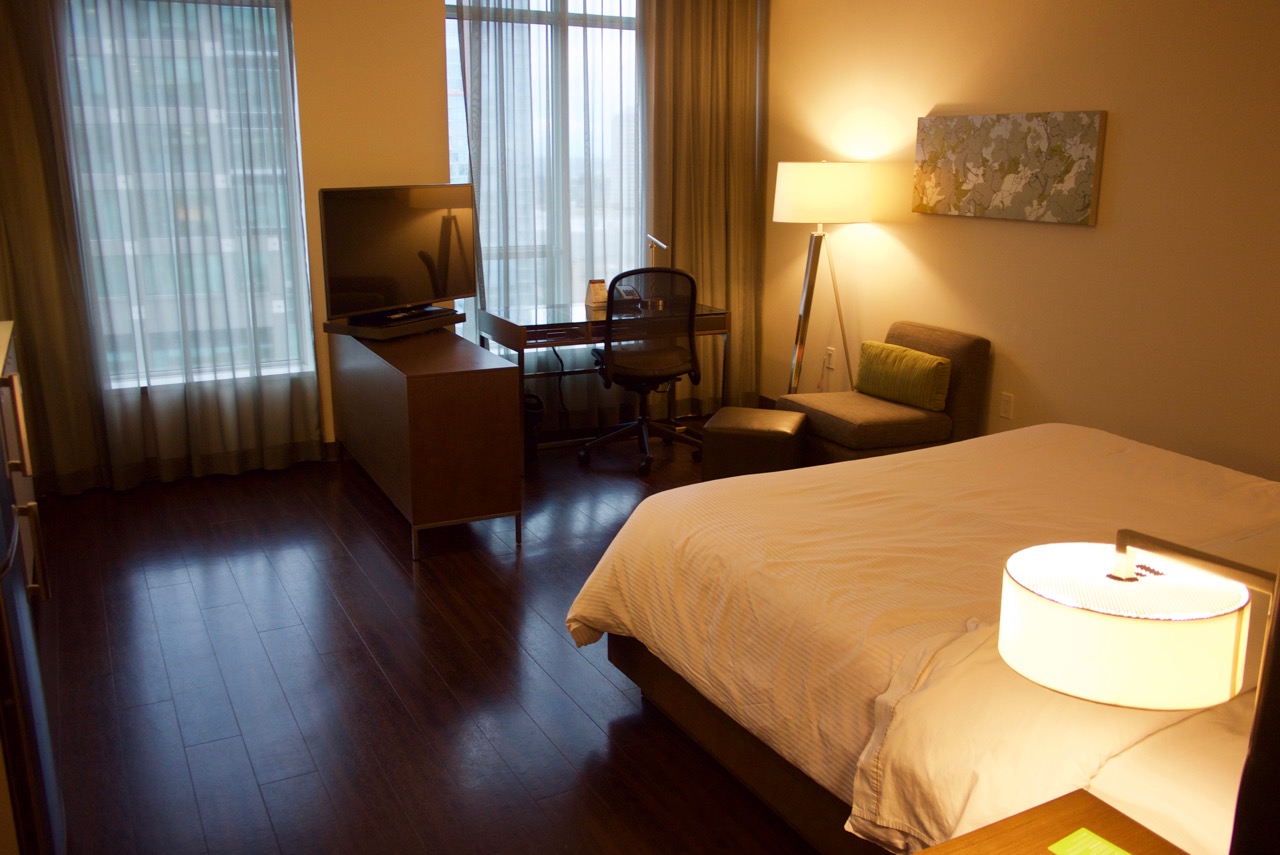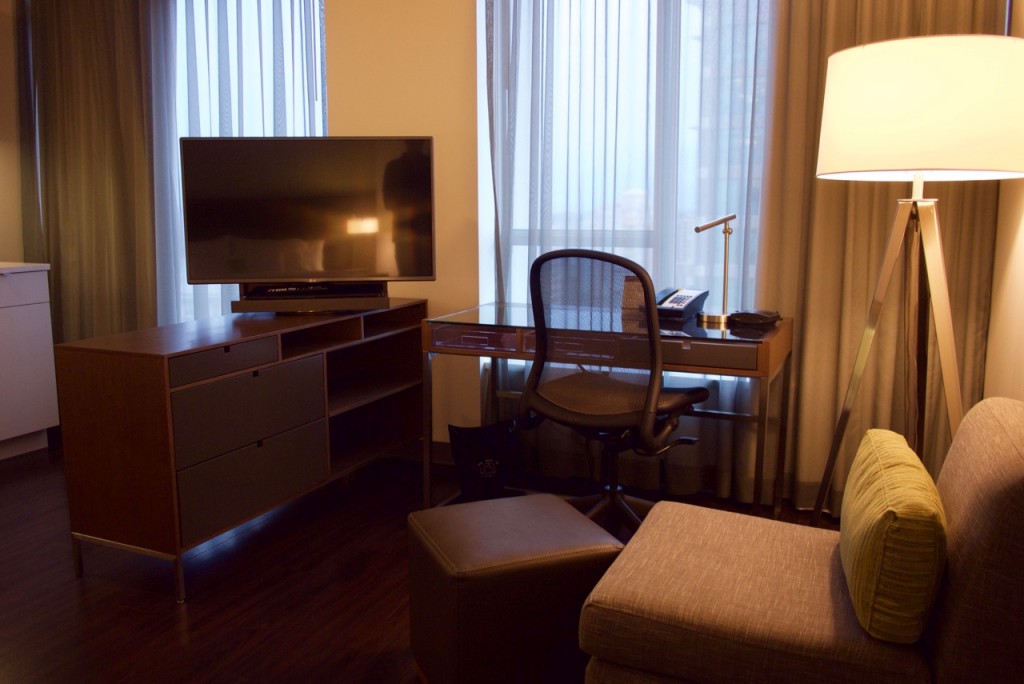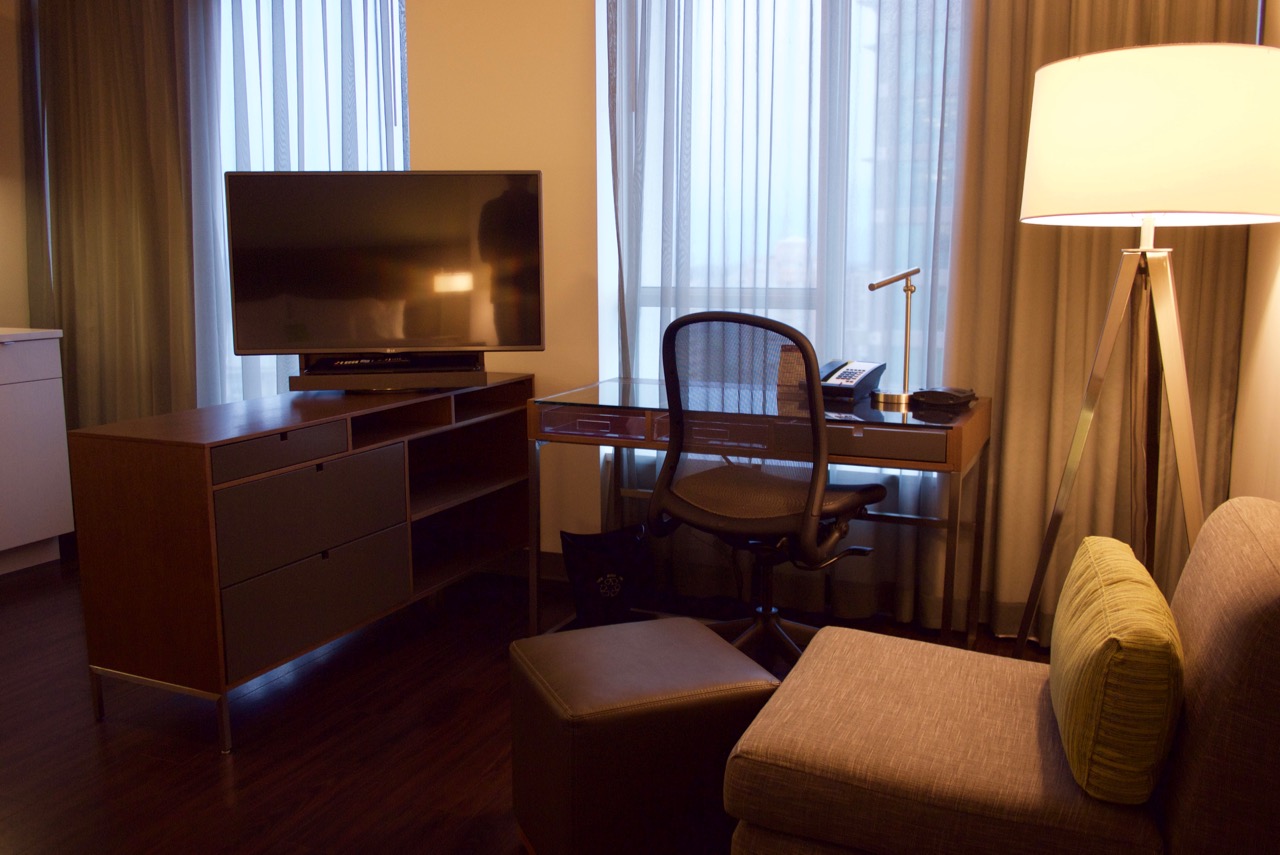 While to the left is the kitchen, almost identical in layout and size to that in the Studio.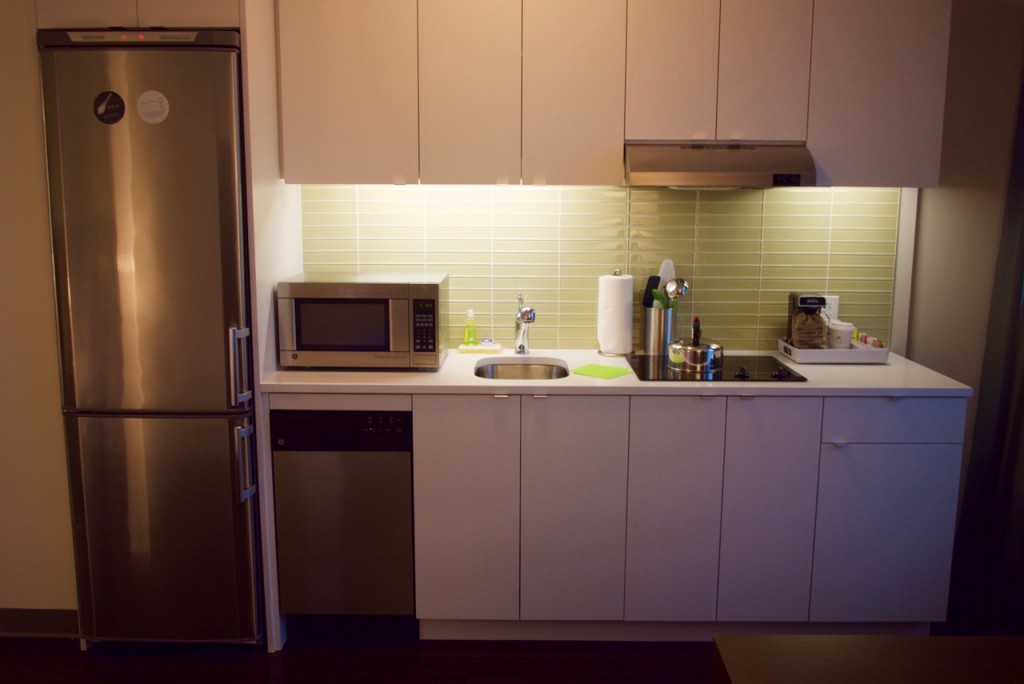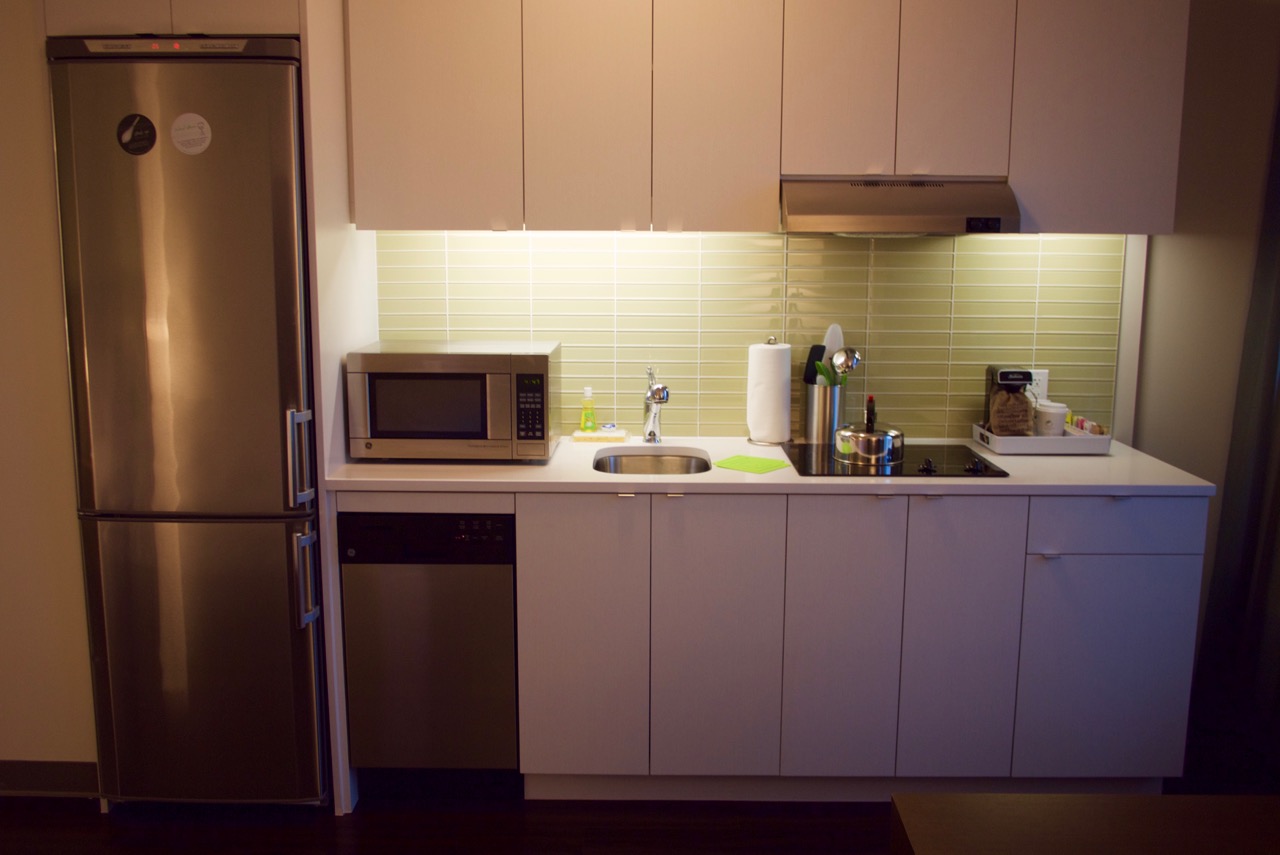 The bathroom is by the entry, and again spacious like the rest of the room.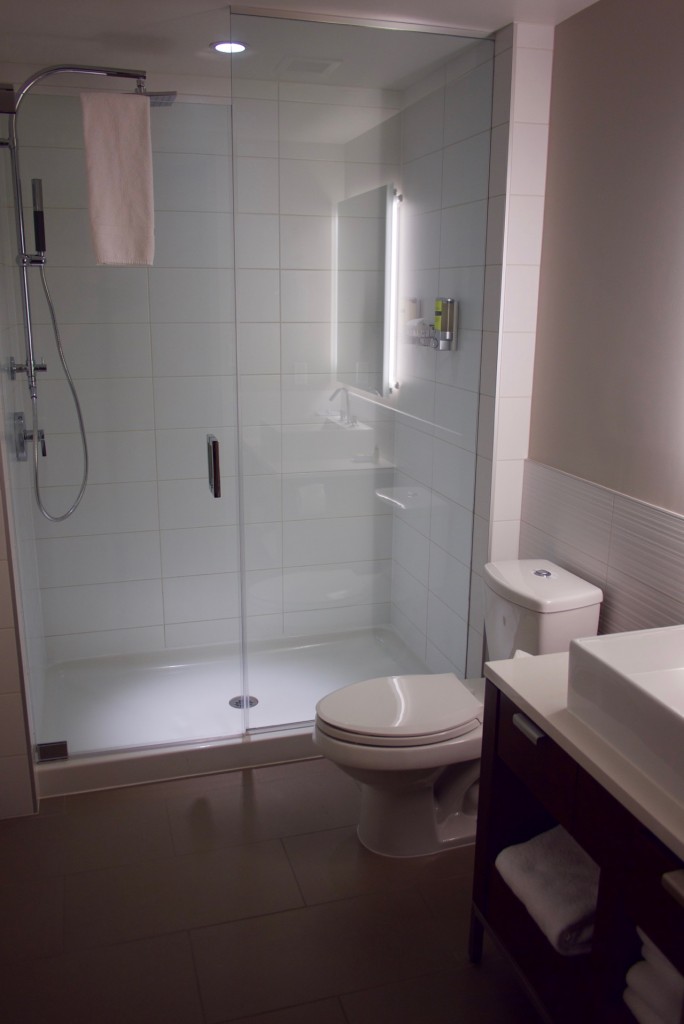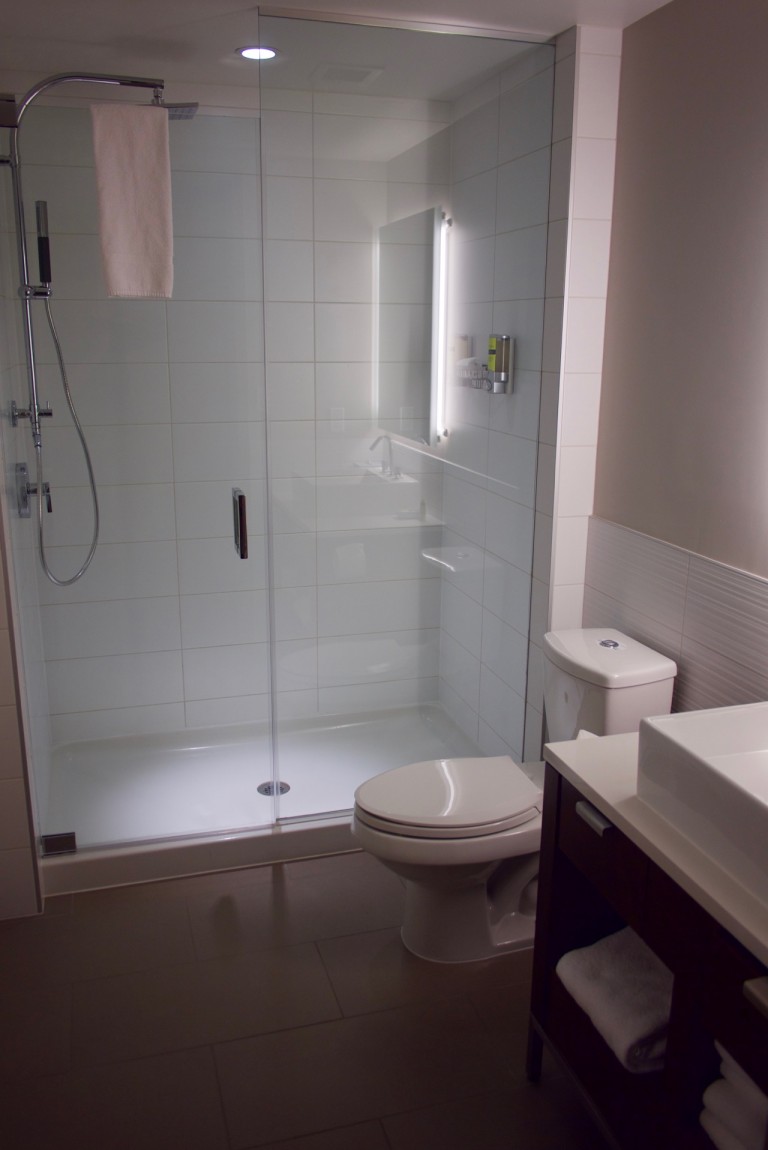 The most marked difference between the two rooms, aside from the space, is the higher ceiling and wooden floors in the King room.
The Hotel Lounge, Pool and other facilities
The large hotel lounge is designed as a multi-use space, where guests can pick up breakfast in the morning, or grab a coffee or drink any time and use the couches. We didn't have a use for the space beyond breakfast but for solo or couple traveller I can see this would be useful. The lounge is essentially unstaffed other than servers clearing tables.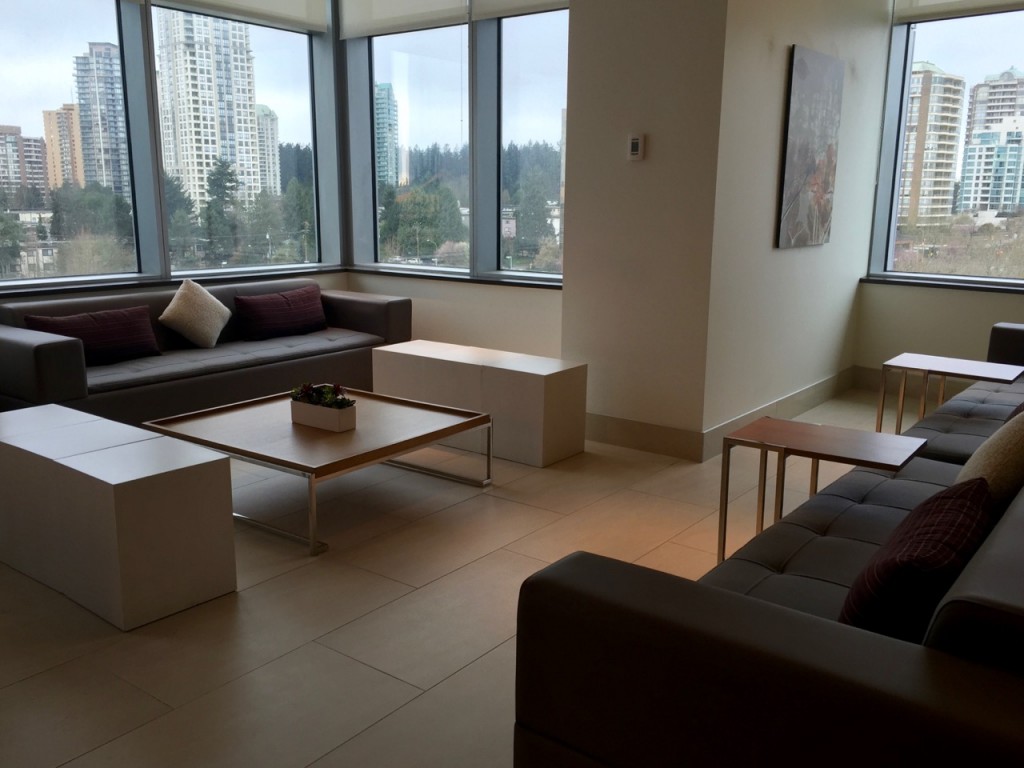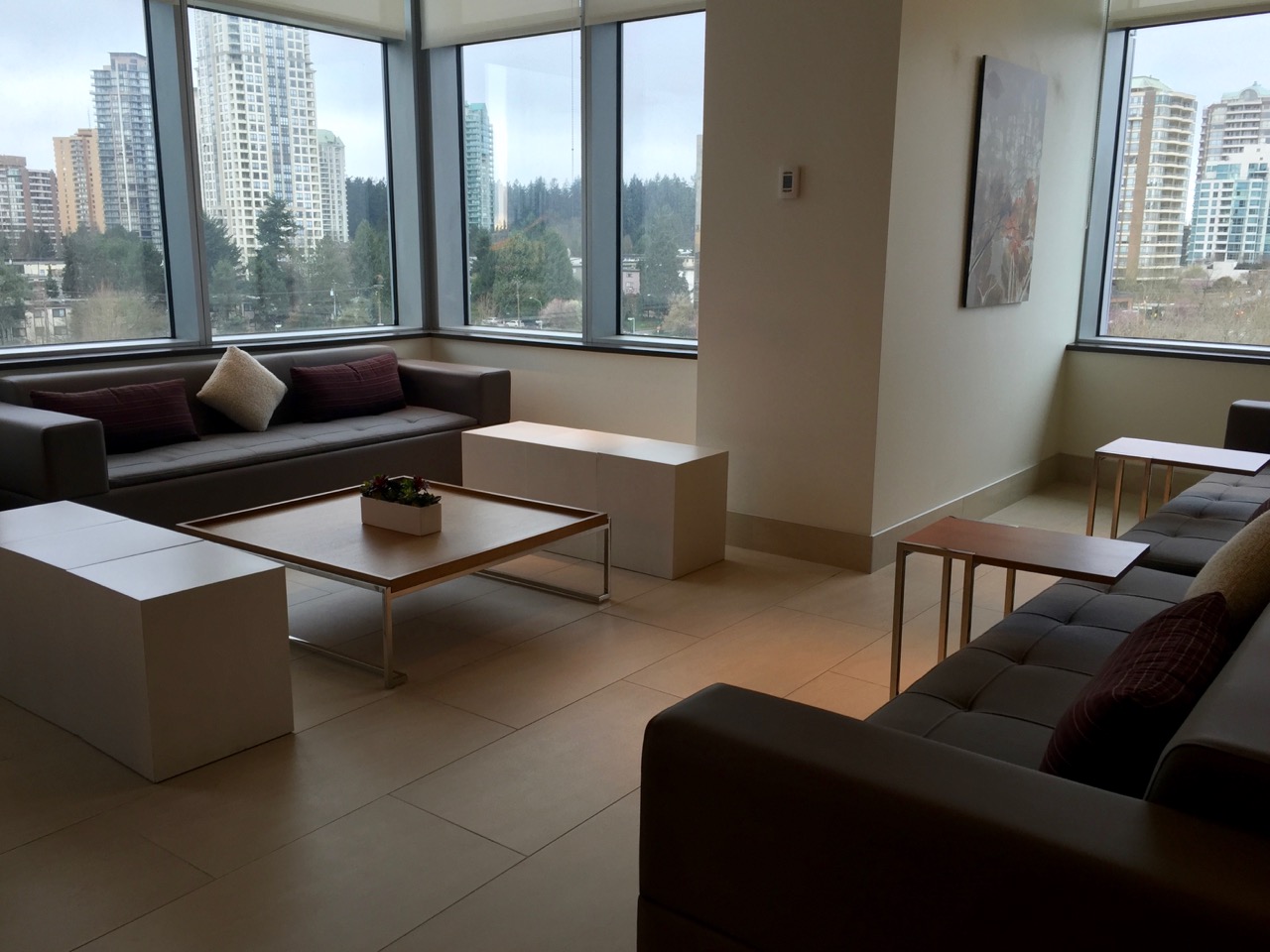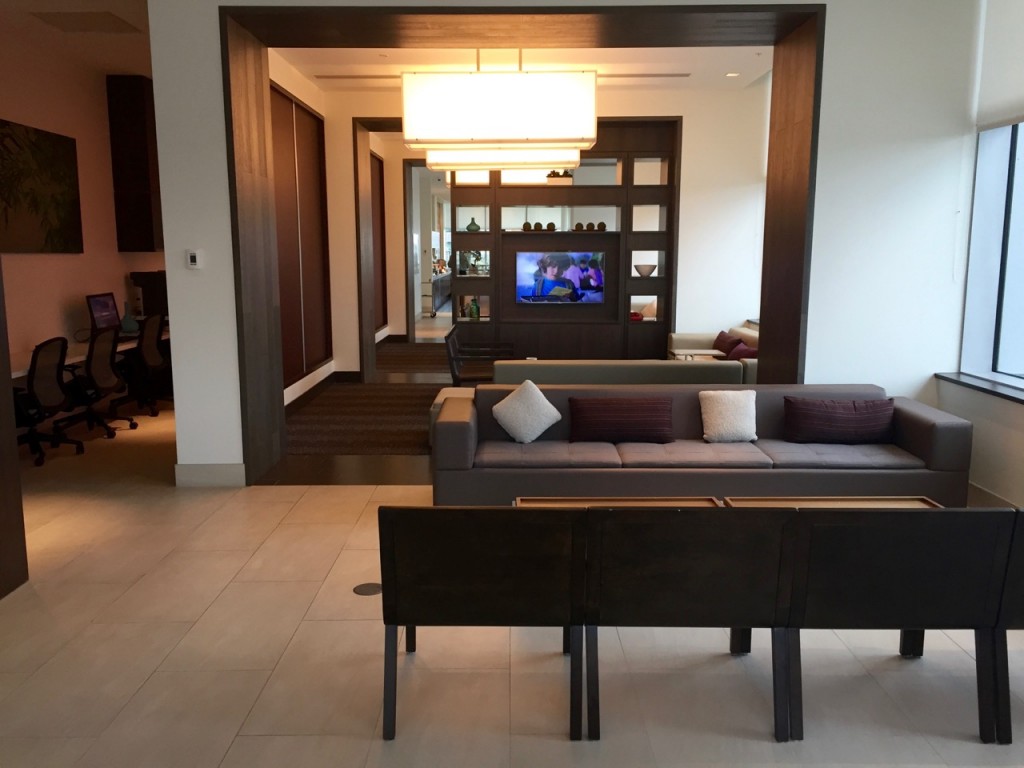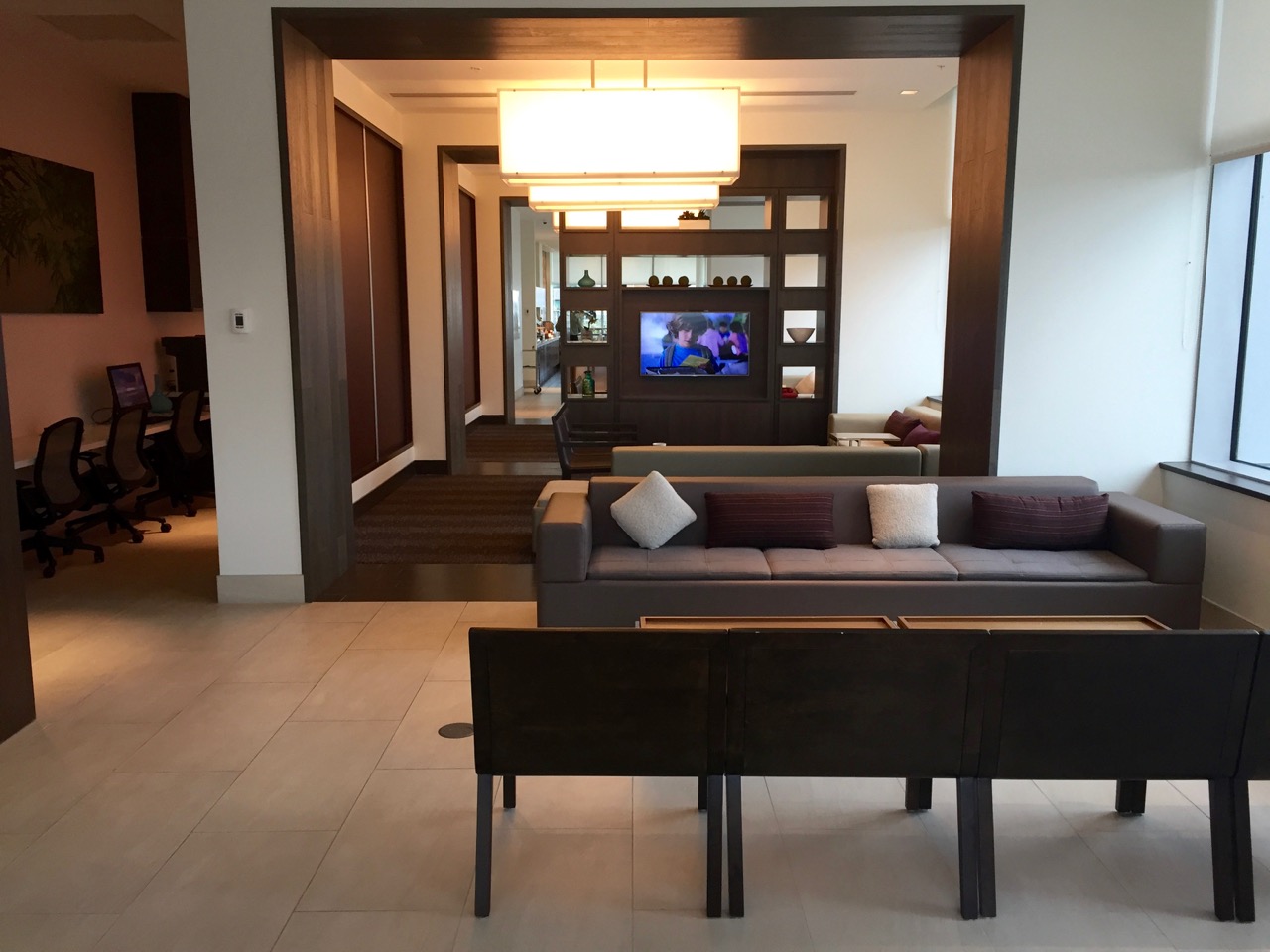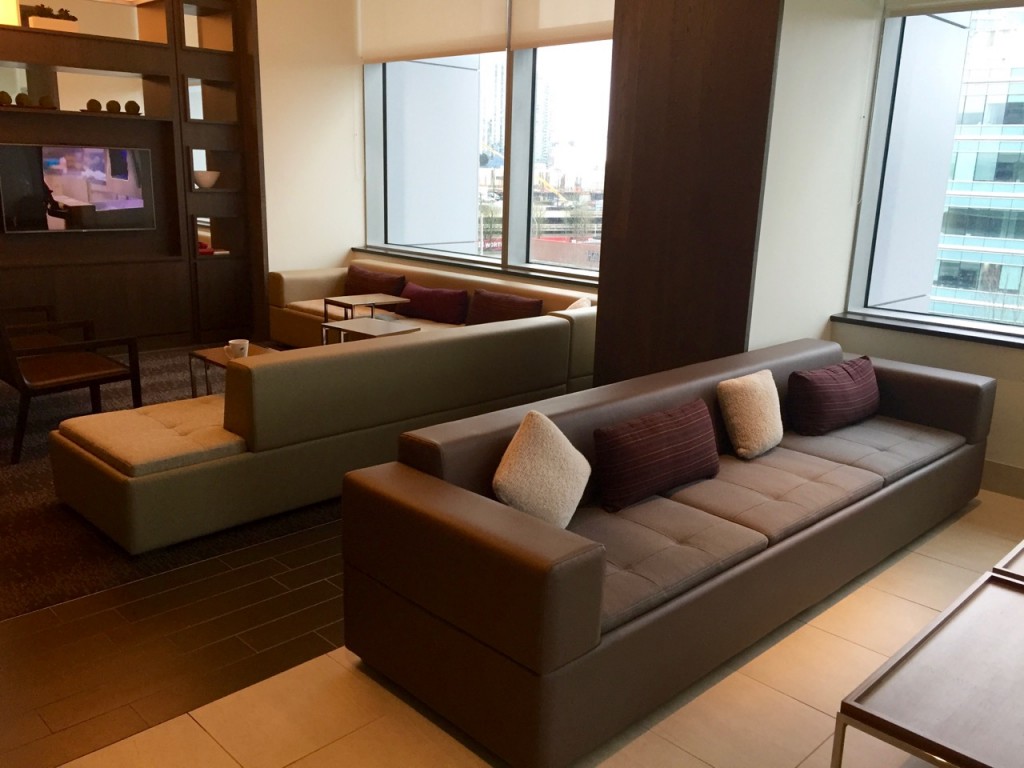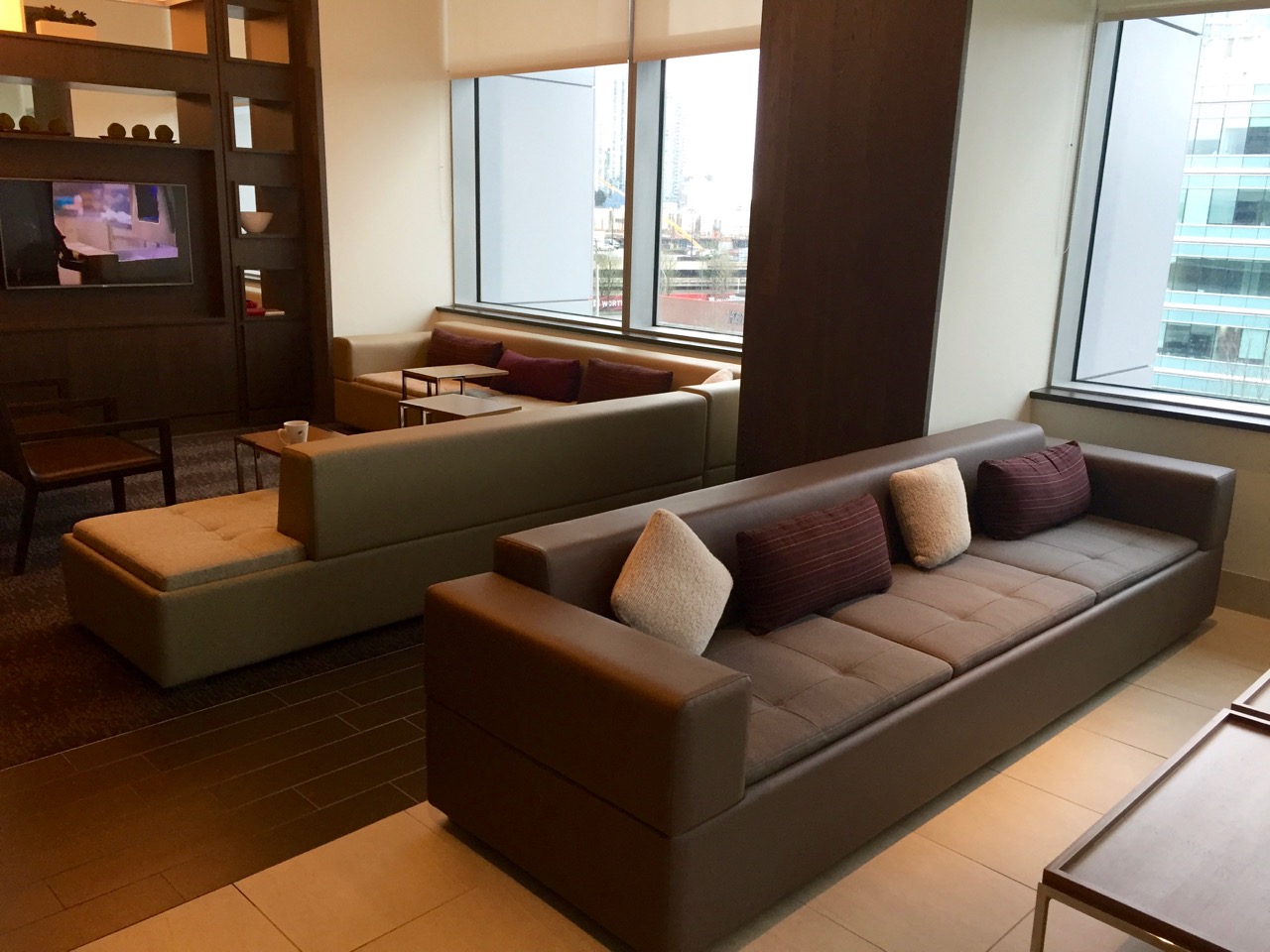 Breakfast was a fairly limited affair, with a limited selection of cereals, toast, pastries, fruit and some pre-made savoury wraps.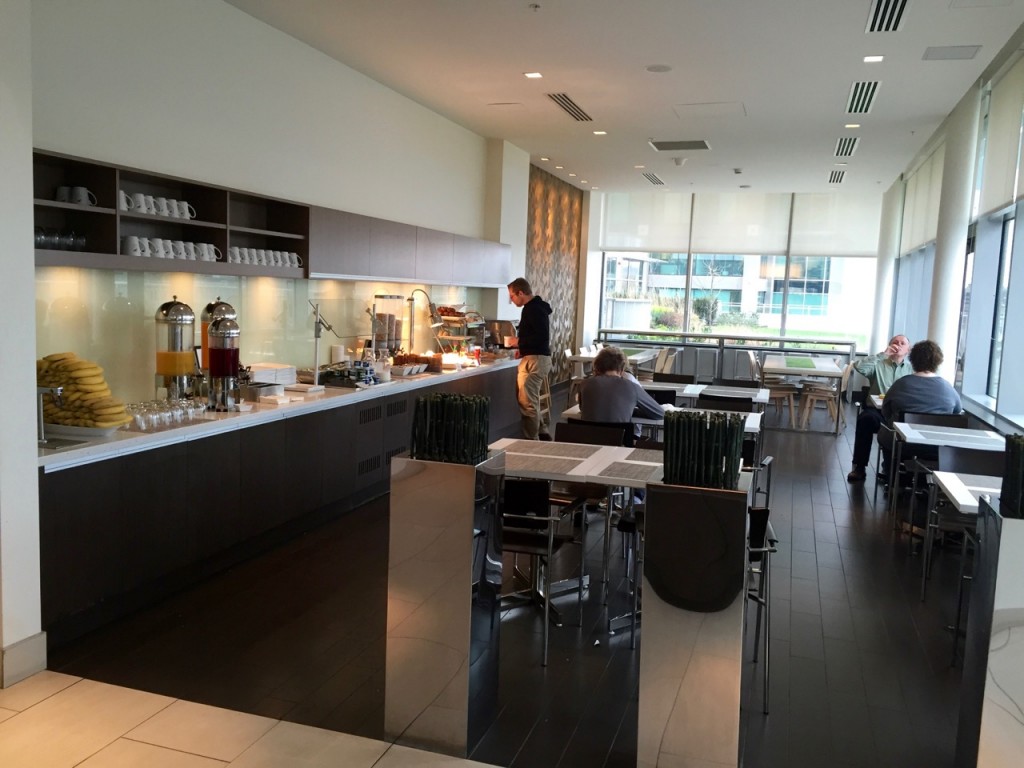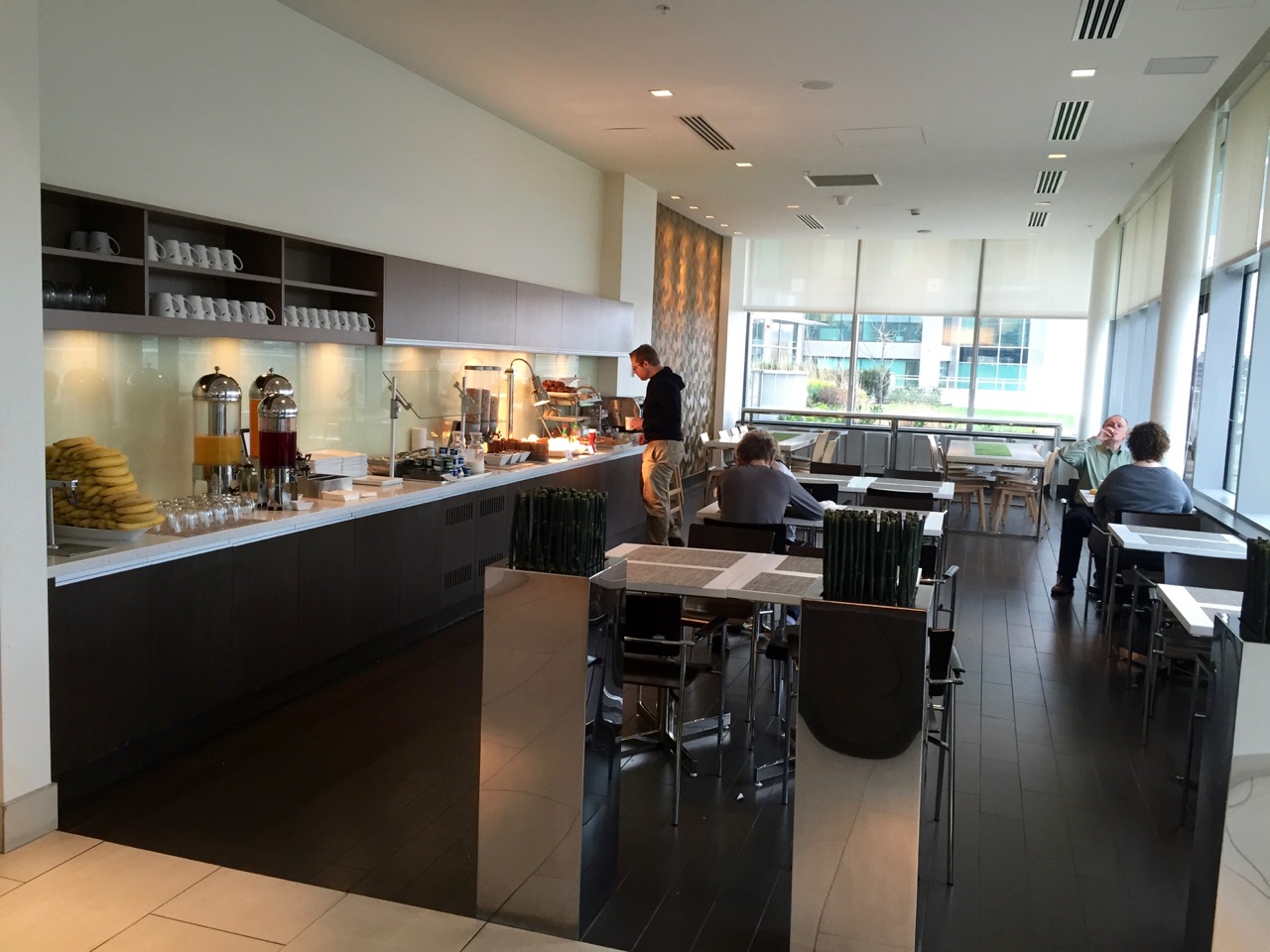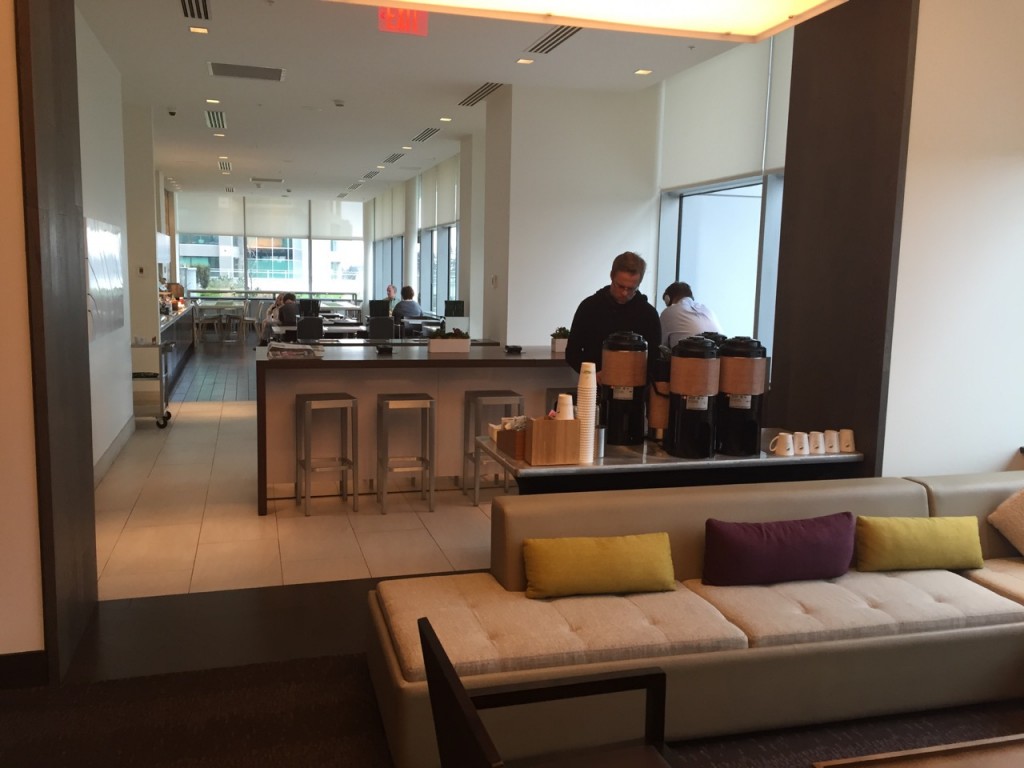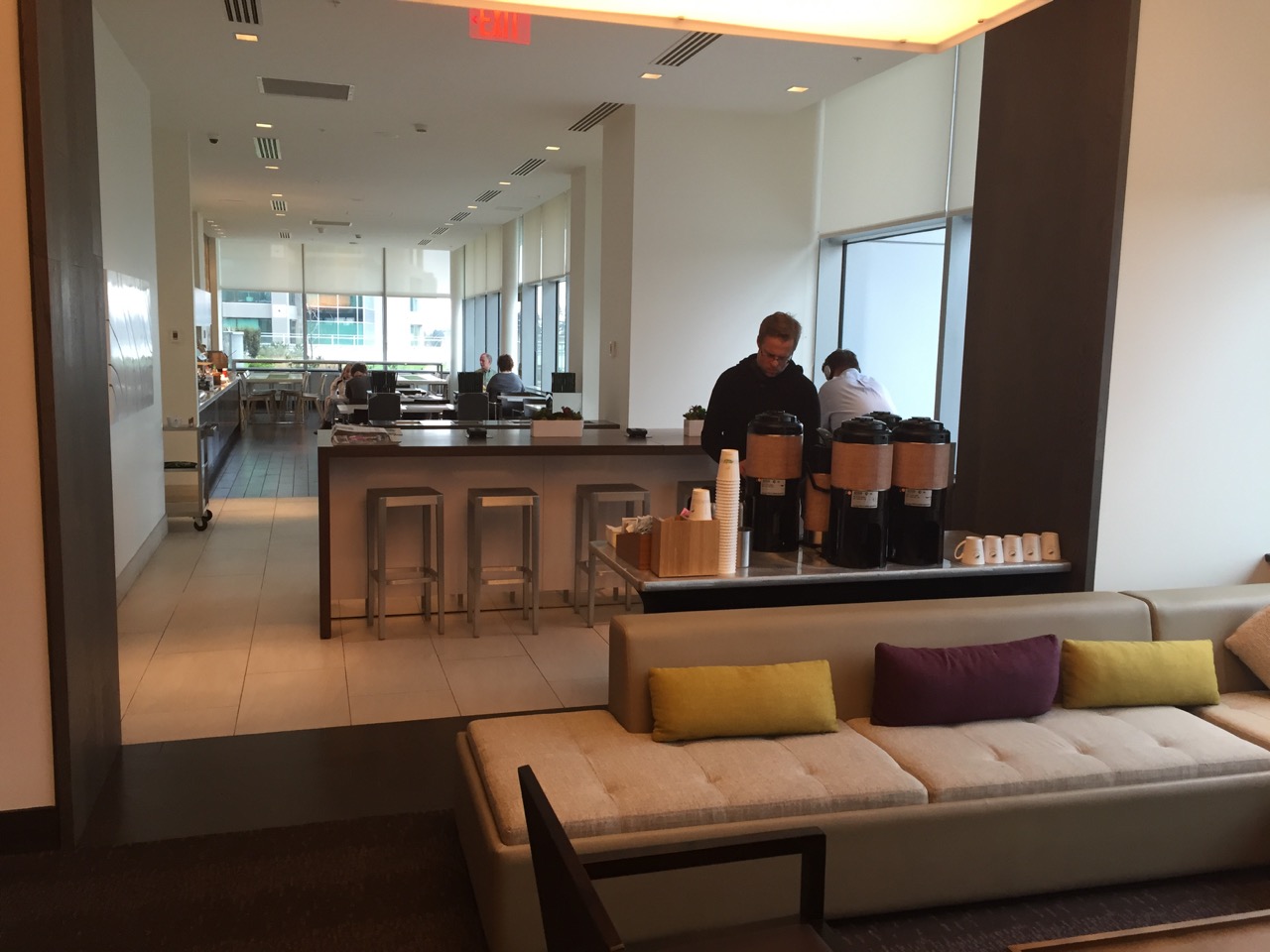 There is also a small number of computers available to use too.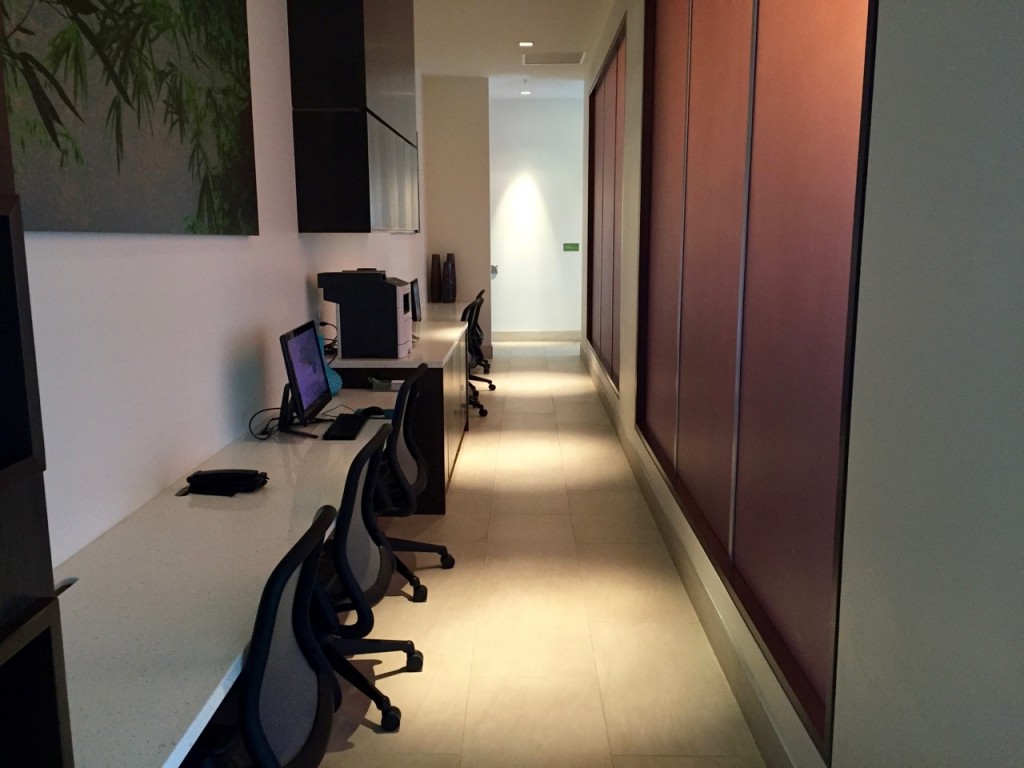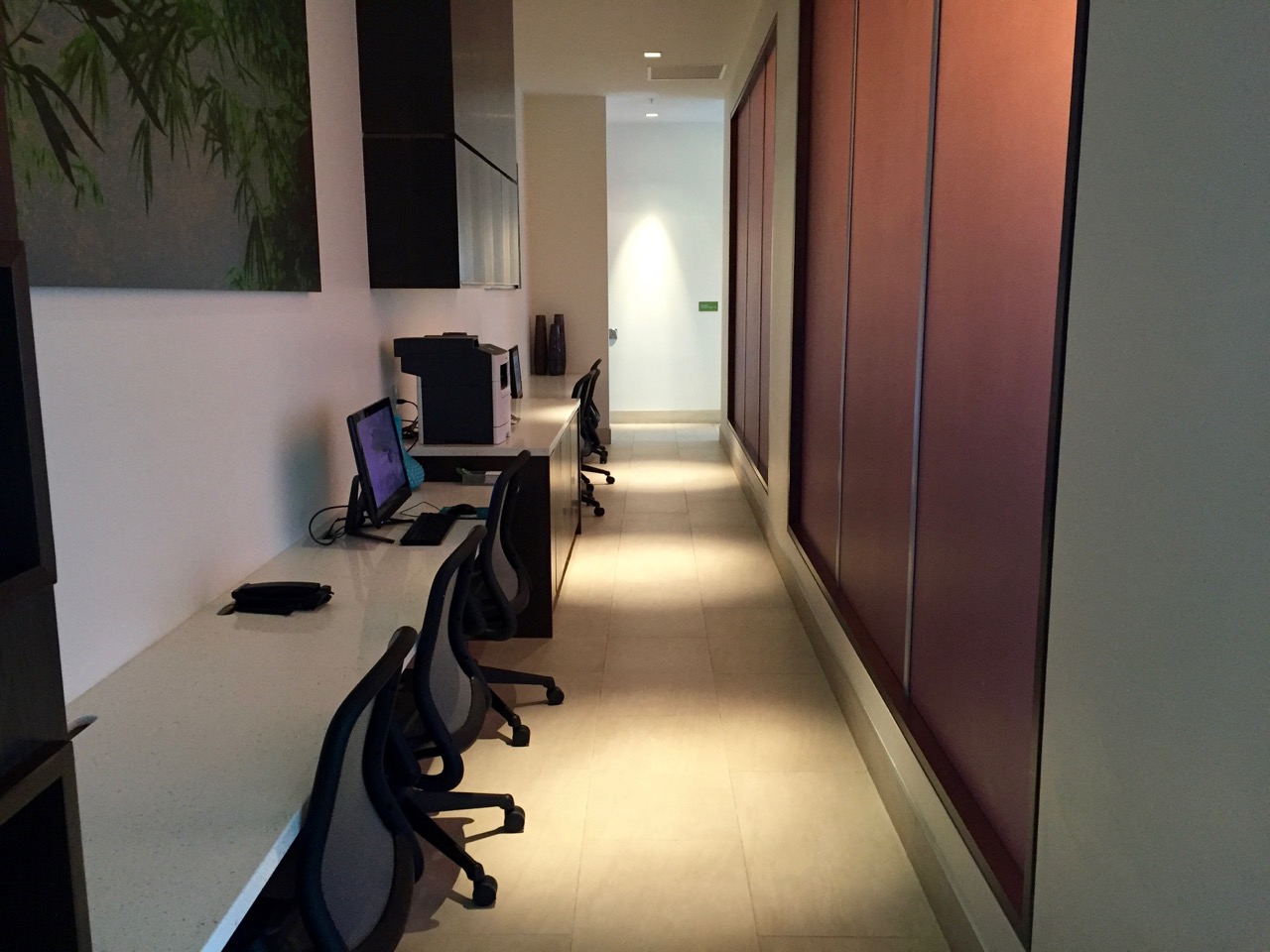 Element Vancouver Pool & Fitness Centre
The Element has a decent size lap pool which was marginally on the cold side for fun, but good for proper swimmers.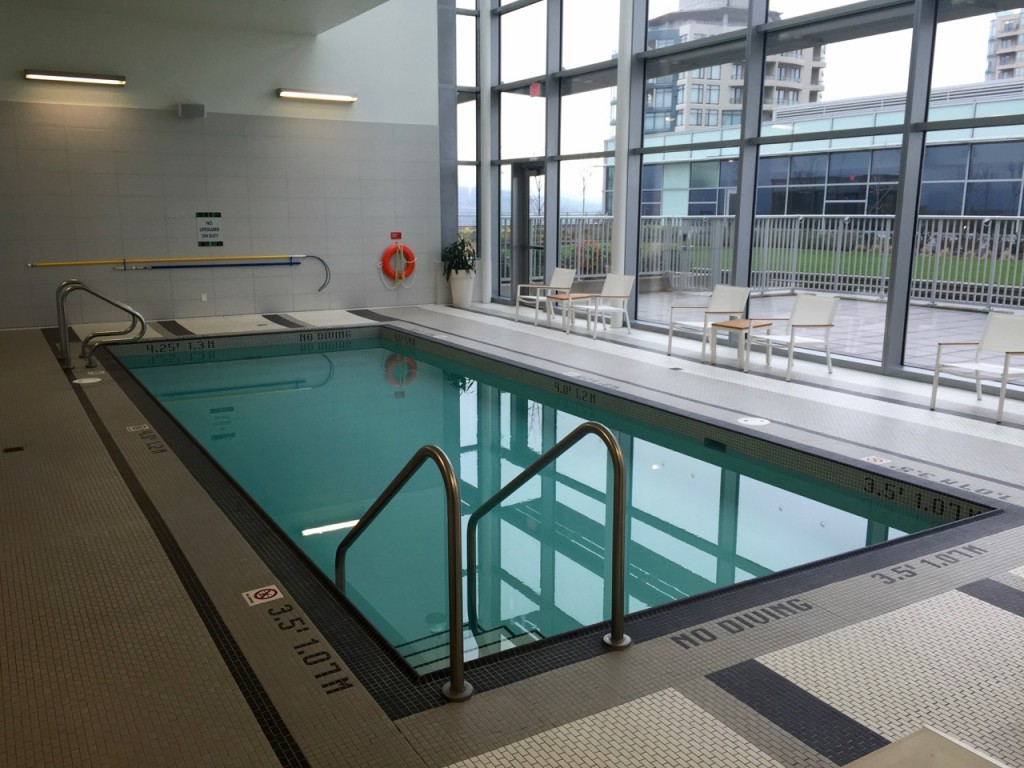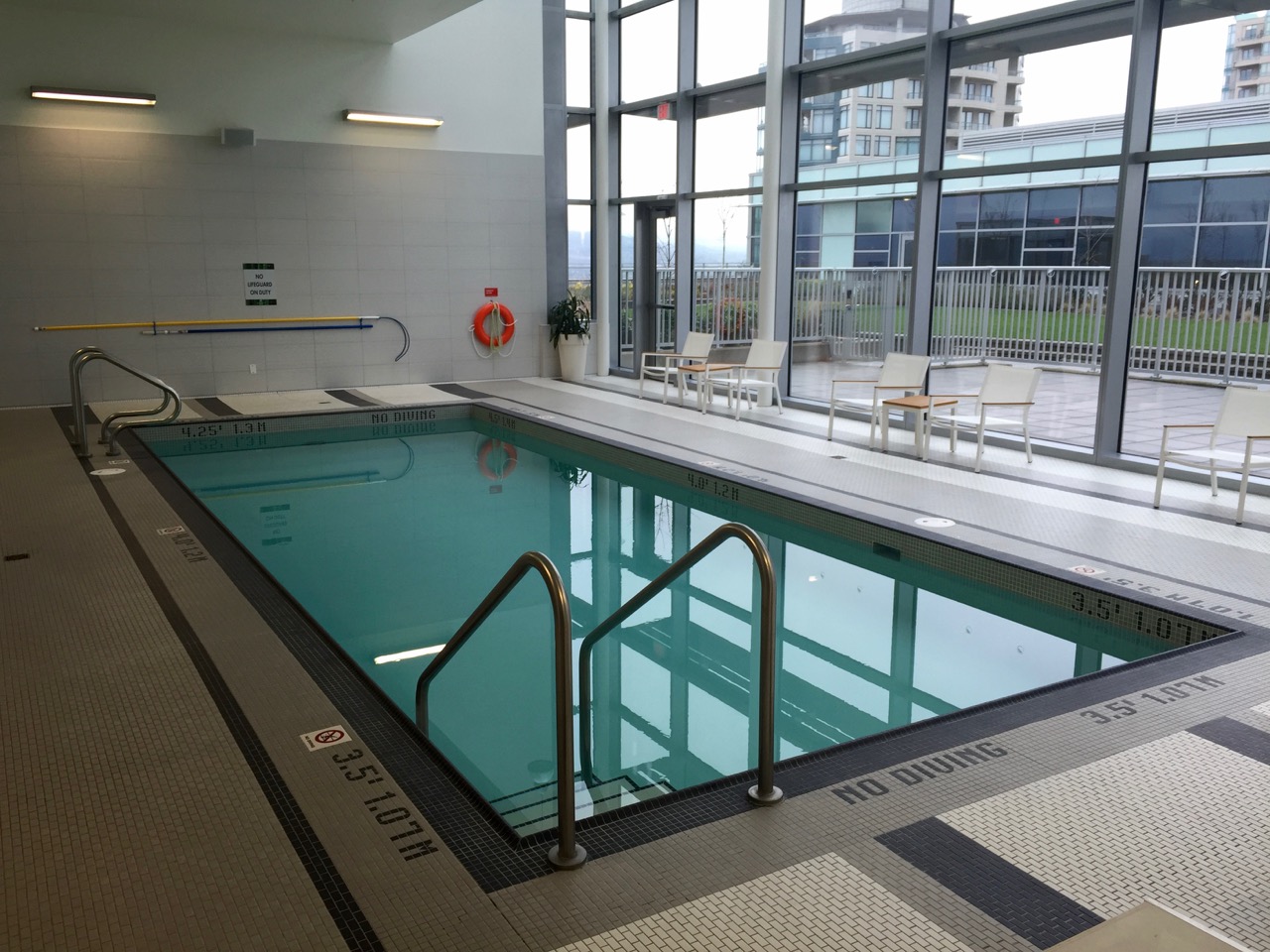 There is also a hot tub. Both weren't busy at all the few times we used them during our stay.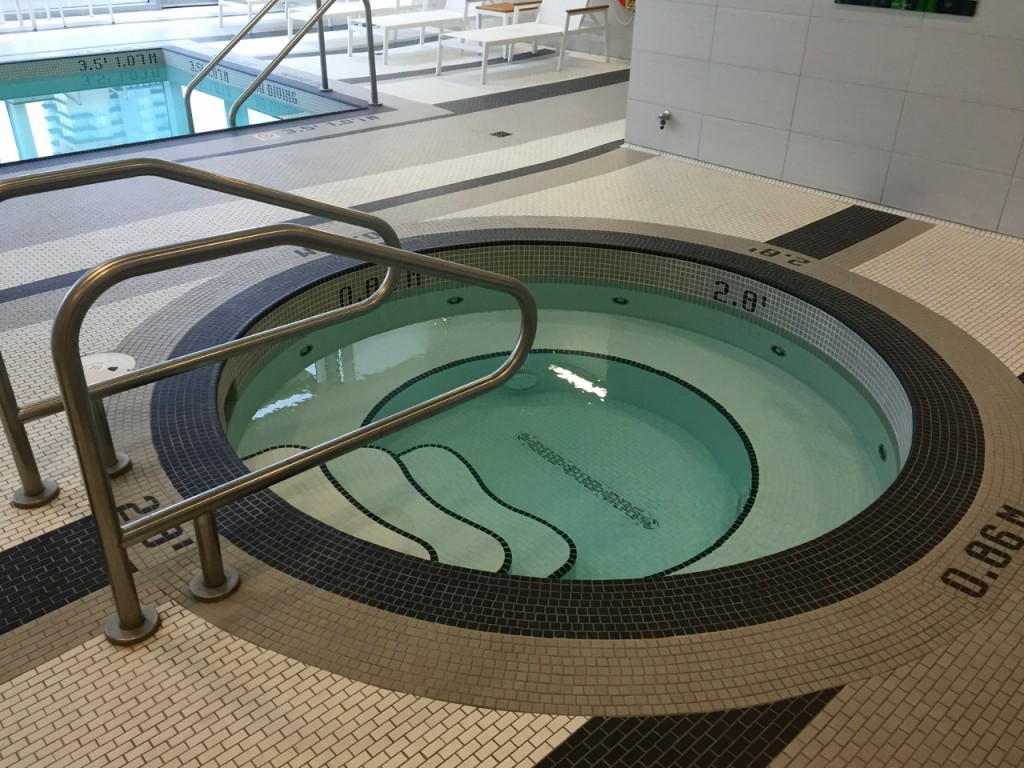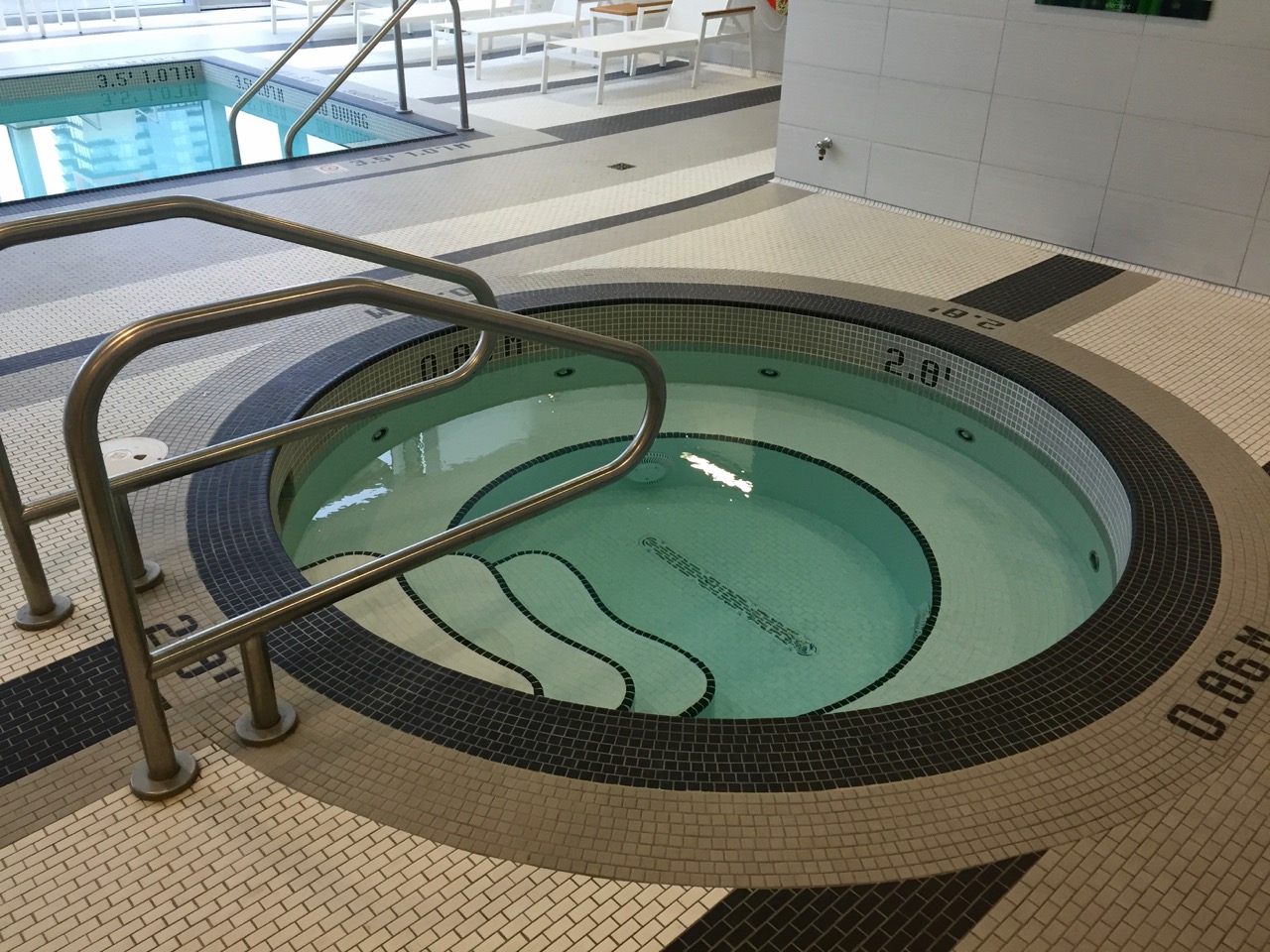 Just next door the fitness centre looked fairly roomy and well stocked with modern equipment, and good views out over the surrounding area.
Otherwise, there was a small cafe (also open to the public) on the ground floor, while the lobby on a lower floor was only really useful for hotel guests and had a small shop selling some instant food and snacks. The IGA supermarket just over the road would definitely be worth making the small effort for instead.
All the staff we dealt with were friendly in the run up to our stay, and while we were there. As the hotel has a somewhat limited service proposition, they were knowledgeable of how to find good local restaurants or takeaway food instead.
Summing up – Element by Westin Vancouver Metrotown
The Element Vancouver was just fine. With kids and a bit of mild jet lag to contend with I was happy with the extra space on offer for a reasonable cost, and it wasn't too difficult to get into the city proper to go exploring. We also had some excellent (quality and value) Sushi from a local restaurant the last night of our stay.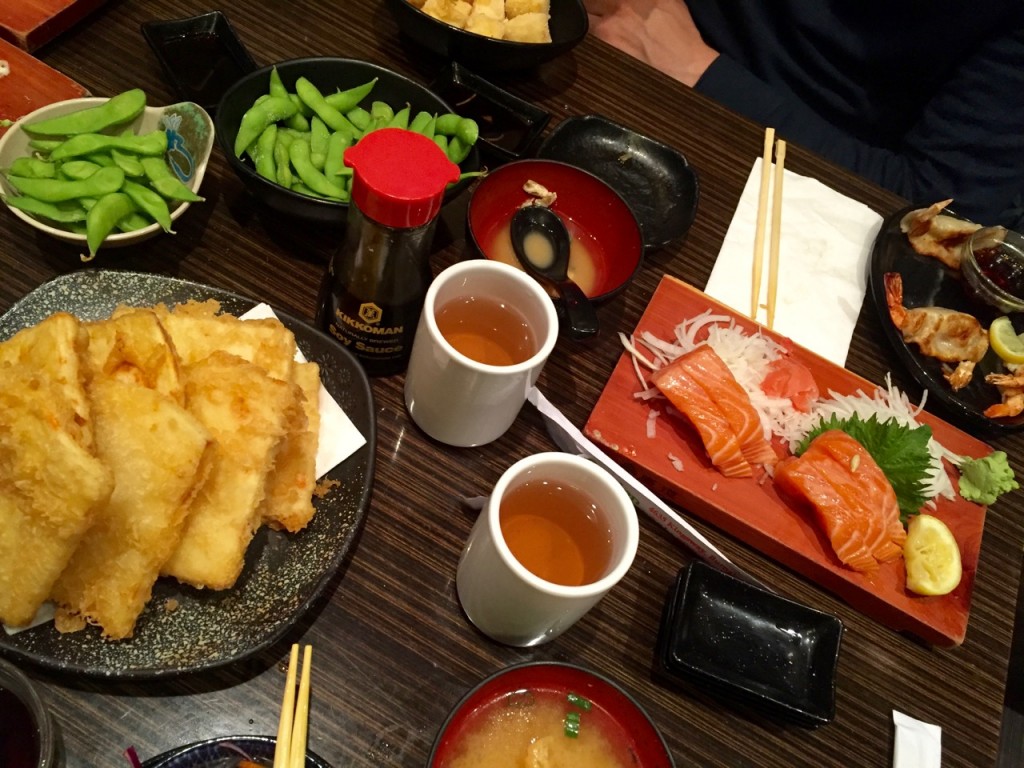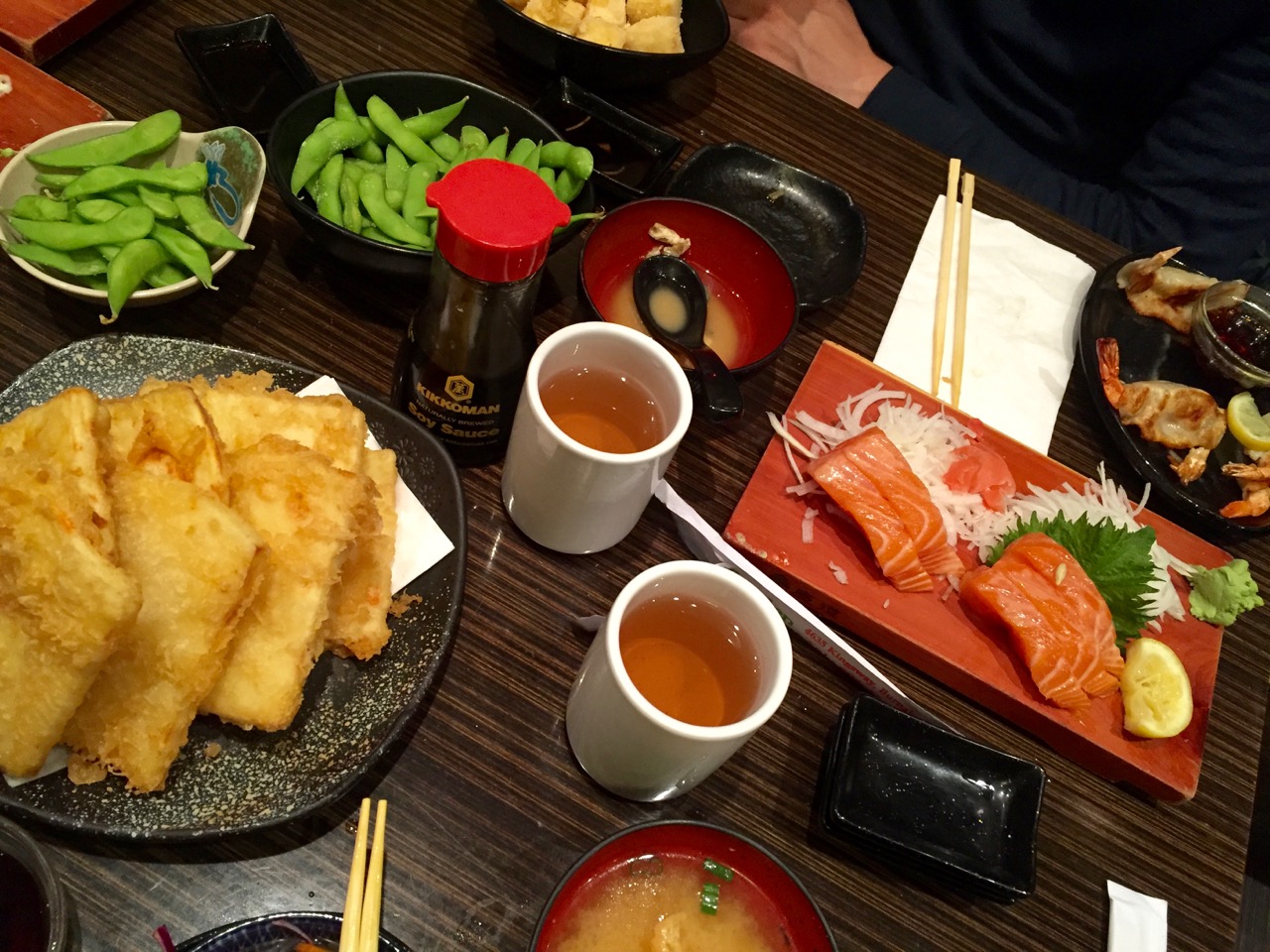 Next time around though I would definitely aim to stay in the middle of the city for a completely different take – I feel like we missed out a little by staying out in the suburbs.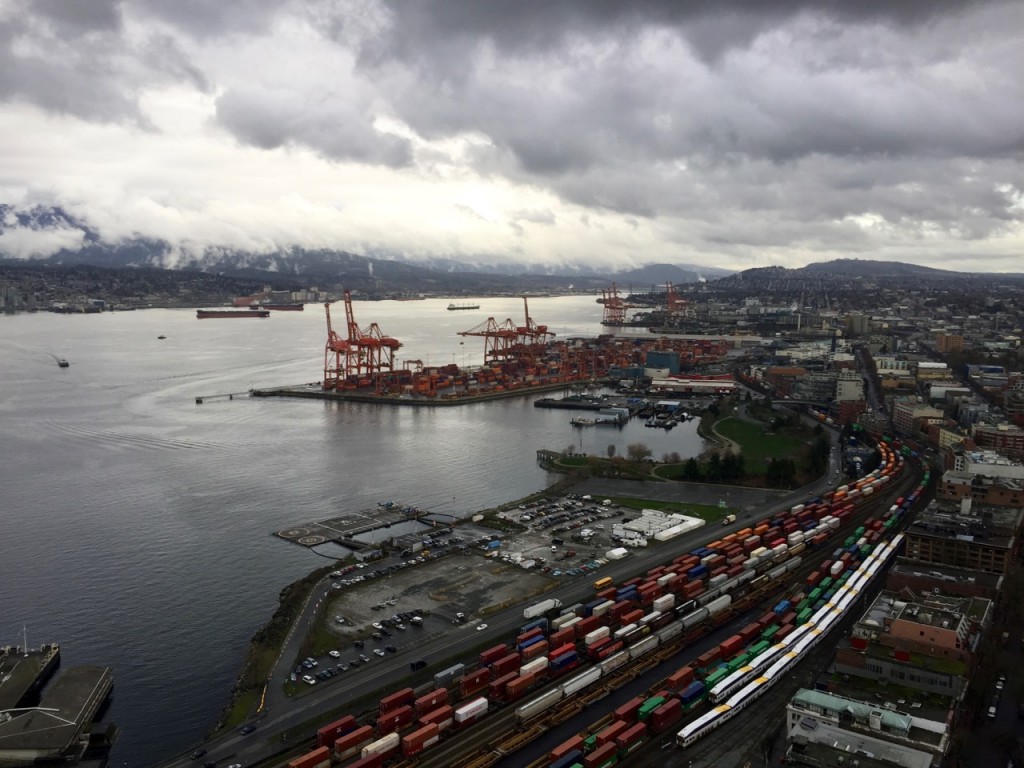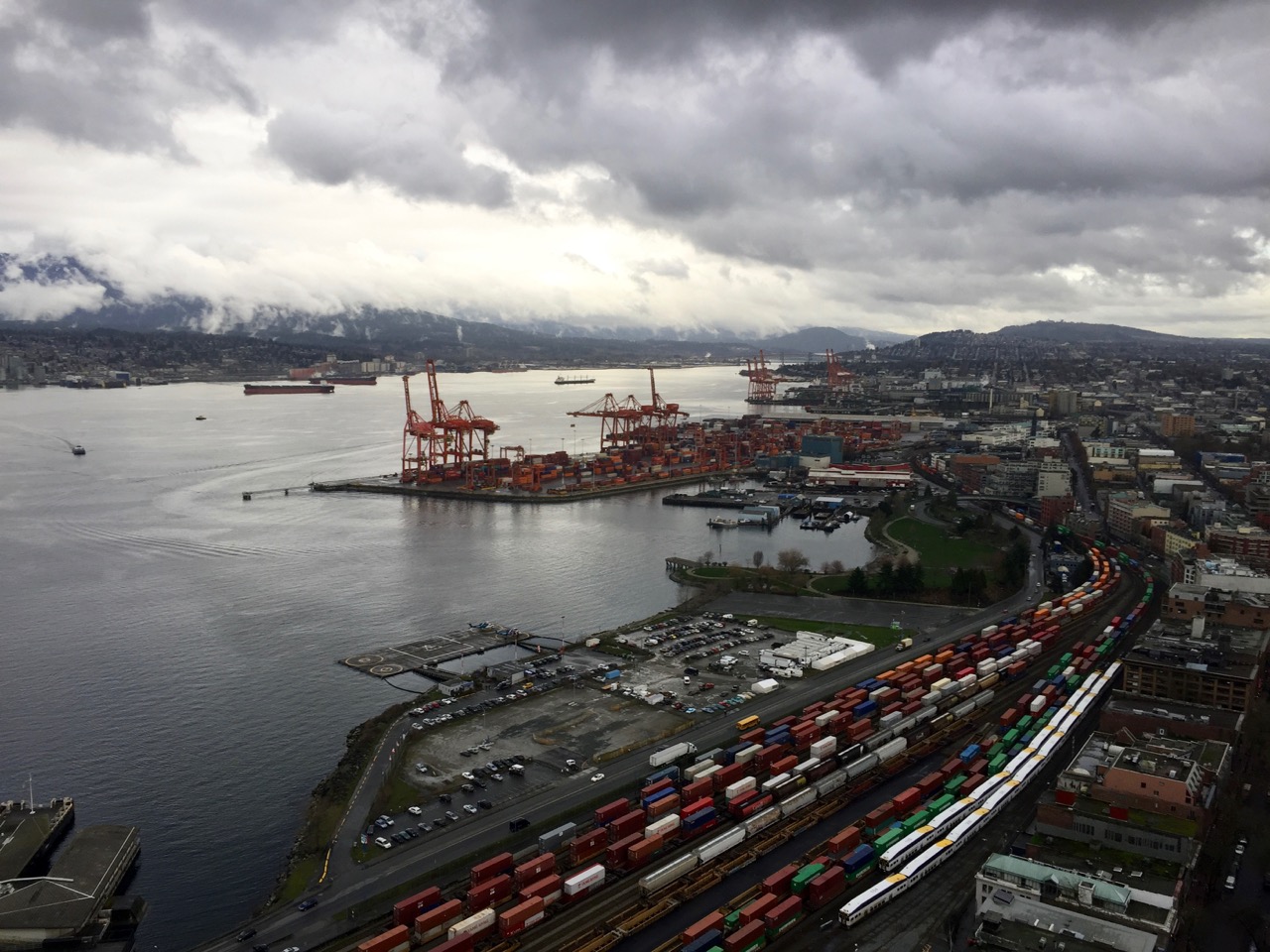 But at the same time, this was very convenient for us as a staging post before heading up to Whistler, allowing us to pick up groceries easily, park our rental car at minimal cost, and generally allow for an easy recovery after a long day of travel.
Element by Westin Vancouver Metrotown Review – family stay in One Bedroom and King Studios
was last modified:
April 20th, 2021
by