The Qantas Dream Planner is an exciting new tool which is now live, ahead of its official unveiling on 28 July 2020. Designed in partnership with flight optimisation start-up Volantio, the Dream Planner Tool will assist customers with nabbing precious reward seats and flight specials, using real-time data and notifications.
What is Qantas Dream Planner?
Dream Planner helps you plan your next trip using Qantas Points. You can save your favourite destinations in one place and stay up-to-date with Classic Flight Rewards information by subscribing to email notifications.
You can access Dream Planner by logging into Qantas Frequent Flyer on the website, then looking for 'Dream Planner' on the white menu bar.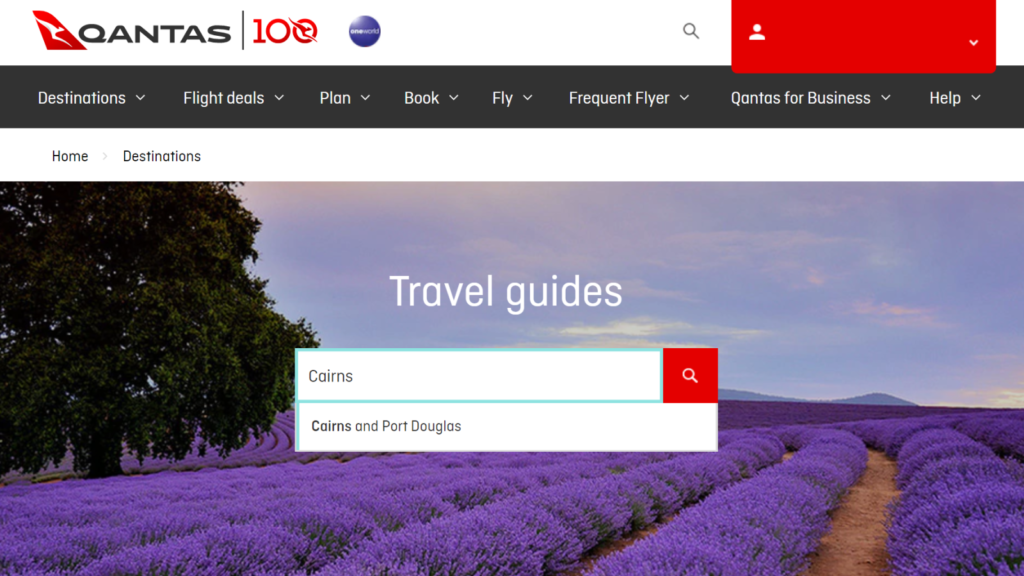 Ad – Scroll down to continue reading.Minimum spend, terms & conditions apply.
How do I use the Qantas Dream Planner?
It's easy to set up Dream Planner alerts.
Search for travel destinations on the Qantas website.
In the top-left corner, tap the 'heart' icon to save that destination to your Dream Planner.
Fill out your travel details, being as specific as possible. This includes dates, number of passengers and travel class.
Tick 'Dream Planner Email Notifications' if you wish to receive email updates on Classic Flight Reward seats.
Press the 'Save to Dream Planner' button to lock-in the request.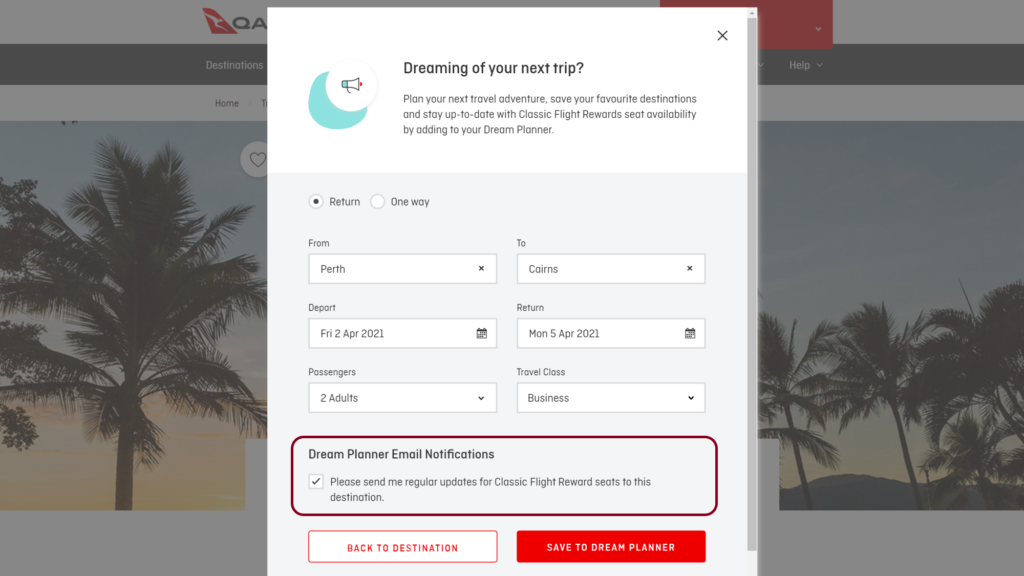 So what happens next? Essentially the Dream Planner keeps an eye on your destination and dates and will highlight reward seat availability.
Take a look at our example below. We've locked in three trips; two of them (Hawaii and Los Angeles) don't have reward seat availability that matches our search. We would expect to receive an email if those seats did eventuate.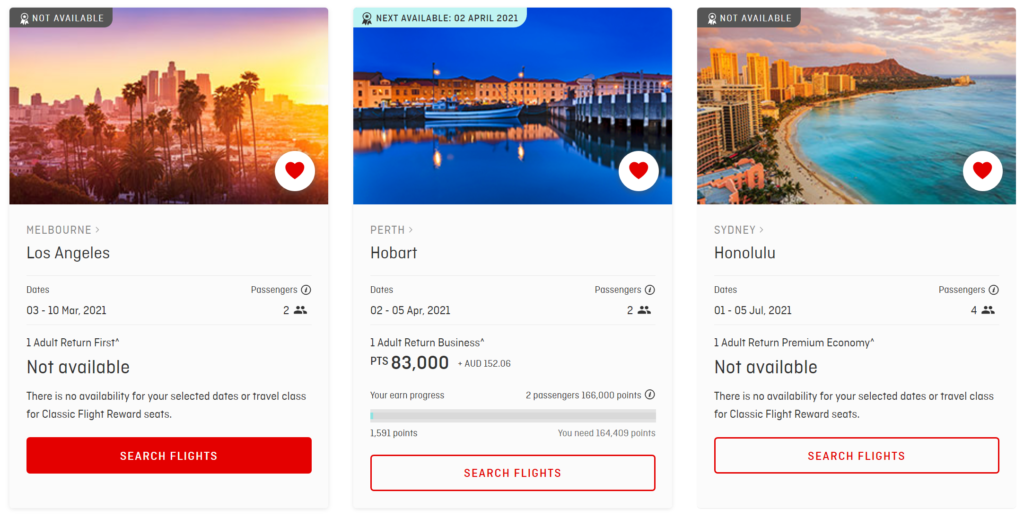 However, there are seats available for Perth-Hobart. In this case, the Dream Planner shows you the next available flight date, the points required, the taxes payable, plus how close you are to reaching the goal.
From above, we can see that 83,000 Qantas Points and A$152 in taxes would be needed for each Business Class return ticket between Perth and Hobart. We can also see that I am nowhere close to being able to book it yet.
How do I remove trips from the Dream Planner?
To remove a destination from the Dream Planner, simply head to the dashboard and click on the red heart icon above the trip you no longer want to track.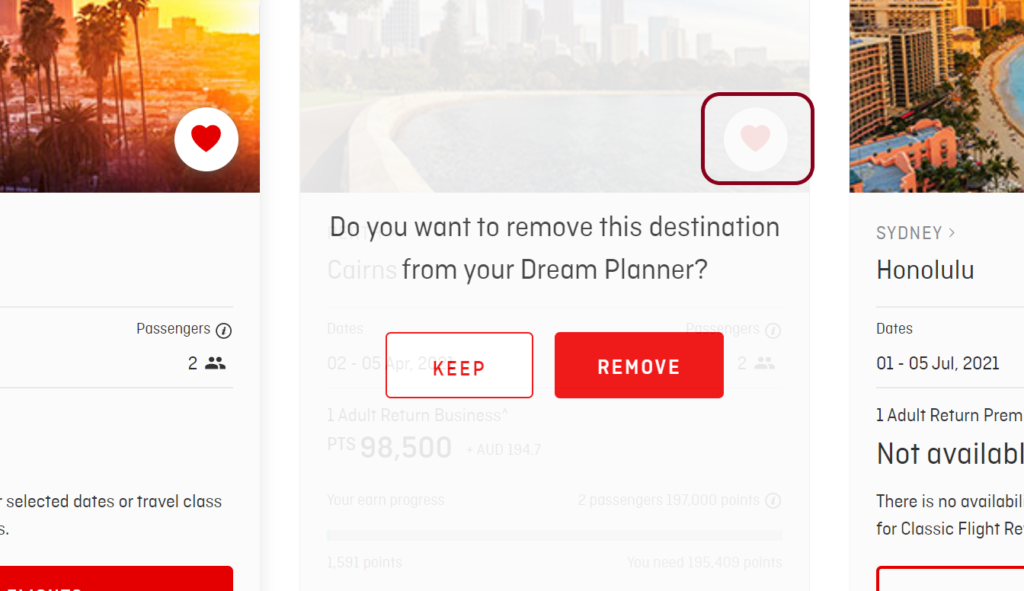 Want to also unsubscribe from email notifications? That's easy. Visit this link and enter your email to bring up a list of trips. Delete email notifications from the appropriate trips, or find the 'Unsubscribe All' button at the bottom.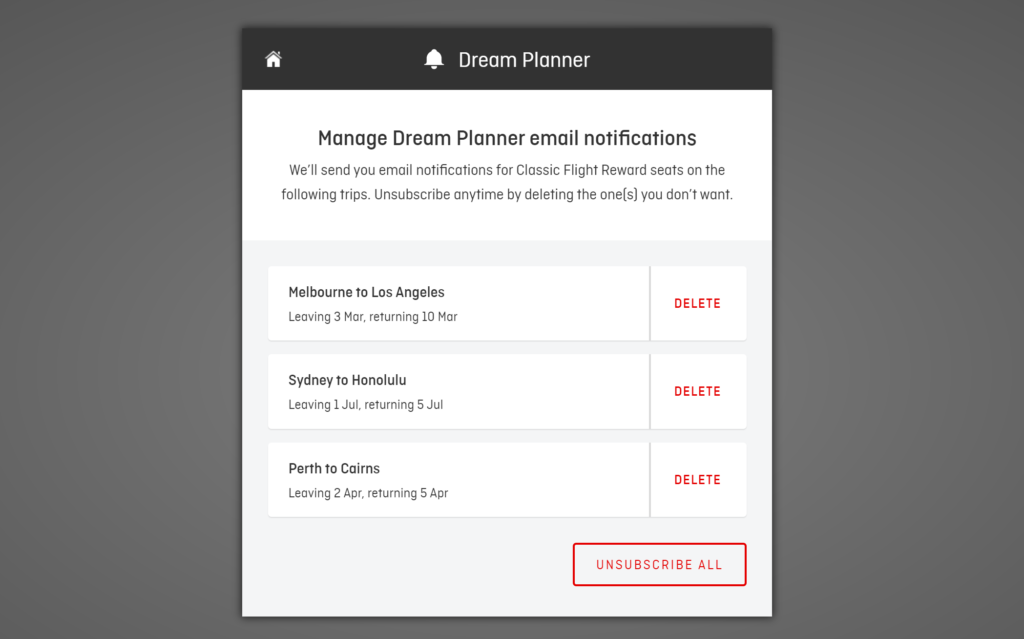 Summing Up
Qantas is making a great move here, with the introduction of Dream Planner. It's a simple tool with great functionality, and the potential to be even more powerful down the track — especially if it can report on reward seat availability of other partner airlines.
Historically, savvy frequent flyers would need to rely on websites such as ExpertFlyer to get notifications for reward seat availability. Those tools will still undoubtedly be the 'gold standard', but Dream Planner makes it more accessible for the average frequent flyer member.
Of course, Qantas does stand to benefit from this arrangement as well. Apart from potentially higher customer satisfaction, getting people to redeem more points for reward seats will reduce the liabilities in its balance book. The airline will also gain greater insights into customer preferences — this data could be used to boost engagement and revenue.
Overall, this is a win for frequent flyers and we hope that the Dream Planner tool can live up to its full potential.
Frequently asked questions
Can I use Dream Planner if I don't have enough points?
Yes, you can still search for flights and add destinations even if you don't have enough points. There may be the option to buy the ticket with cash or 'Points Plus Pay'.
What if Dream Planner can't find reward seat availability for my dates?
If there aren't any reward seats available, subscribe for email notifications and you'll be notified if seats do become available. Alternatively, try different dates or destinations to see if a different plan works out.
Your guide to Qantas Dream Planner and real-time reward seat notifications
was last modified:
July 24th, 2020
by