A Gold Coast native, Daniel Sciberras has joined the Point Hacks team as a Senior Writer—welcome Daniel!
While focusing predominantly on credit card guides, Daniel will also provide our readers with articles that help them to maximise the value of their frequent flyer points and achieve their travel goals.
Don't get him confused with Daniel Kinnoch, the Managing Editor of Point Hacks New Zealand, or Daniel Pillar, one of our contributors based in Perth!
What's your history before today?
Before this role, I worked in various roles within the Financial Services industry, including as a Research Analyst, Equities Analyst and Account Executive. I have always had a love of numbers and am always on the lookout for the best way to maximise a dollar.
I love to travel and the freedom of experiencing other cultures and lands. I've travelled extensively throughout the US, Canada, Europe and parts of Asia. The next destination on my bucket list is South America and Alaska.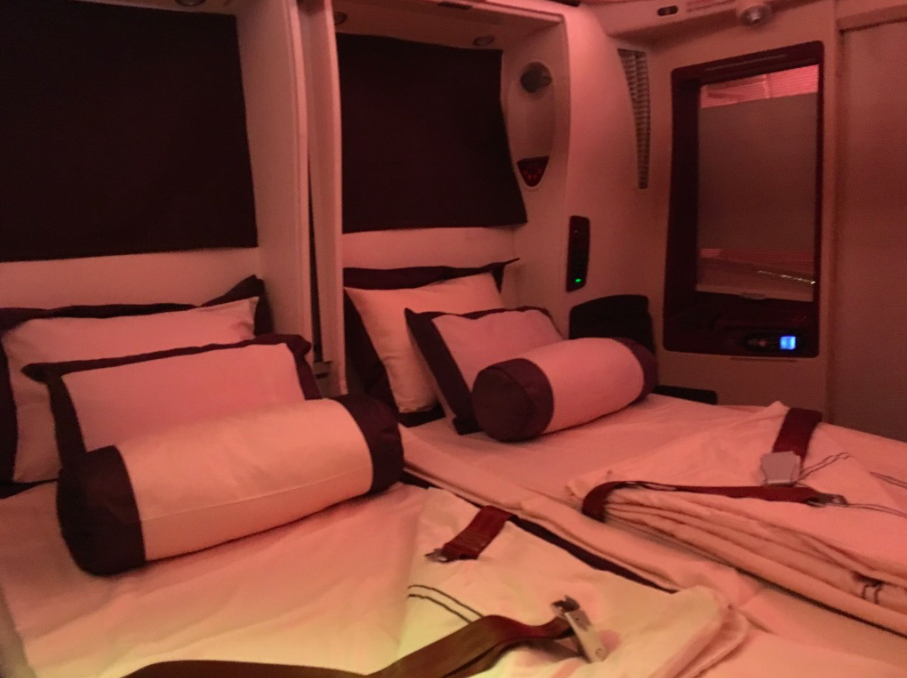 On one of my trips, I pretty much had the entire First Class cabin to myself on a Singapore Airlines A380 flight, so the cabin crew were kind enough to prepare for me a double bed in the sky!
How do you earn your points?
I earn a majority of my points on the ground, through a combination of sign-on bonuses from credit cards and paying for all my everyday spending—if it costs more than one cent, it's going on the credit card!—using my existing credit cards. I can't emphasise how important it is to put every payment on your cards, even small ones, as they do eventually add up.
And I also make sure to use the right credit card, For example, if I'm shopping at Coles or Woolworths, I make sure to use my American Express Platinum Edge card to earn 3 points per dollar spent, rather than just 1 or even 0.5 points with other cards.
Ad – Scroll down to continue reading.Minimum spend, terms & conditions apply.
How do you spend your points and do you have any future trips planned?
I always redeem my points for transcontinental, medium and long-haul award seats in Business or First Class. I believe this gets you the best bang for your buck.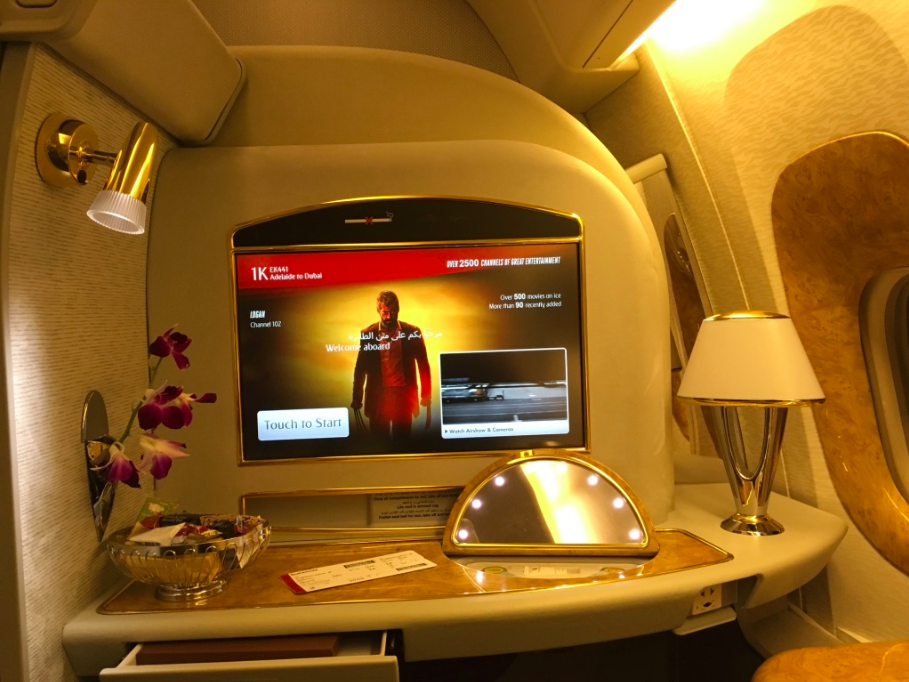 The view from my Emirates 777 First Class seat
A few years ago, I would have said that upgrading a cheap paid fare for a Business or First seat was the way to go, however, changes to points requirements for upgrades, where the gap between the number of points needed for an upgrade versus an outright redemption substantially decreased, along with the Qantas not confirming upgrades until as late 24 hours before departure based on status, has generally made the value of an upgrade a lot less attractive.
In September-October, I will be heading off a round-the-world trip in Business Class, which cost me 280,000 Qantas points. It is a oneworld Classic Award redemption, one of the best uses of frequent flyer points. I will be visiting a number of cities, including Tokyo, Hiroshima, Toulouse, Malta, Vancouver, Seattle, New York and Beijing.
What's been your most memorable overseas trip?
I actually have two memorable trips.
The first was my trip to Minneapolis in the heart of winter. Being from the Gold Coast, I had never seen snow in my life, and what a way to be introduced to it than landing at Minneapolis-St Paul Airport with the mercury hitting a balmy -23°C! I remember is that for the first few hours, my jaw was getting numb and I was having trouble pronouncing the letters B and P but it didn't take too long to get climatised.
I had a great time experiencing a 'proper' winter, and really enjoyed checking out a frozen Mississippi River—I could finally check 'walk on water' off my bucket list!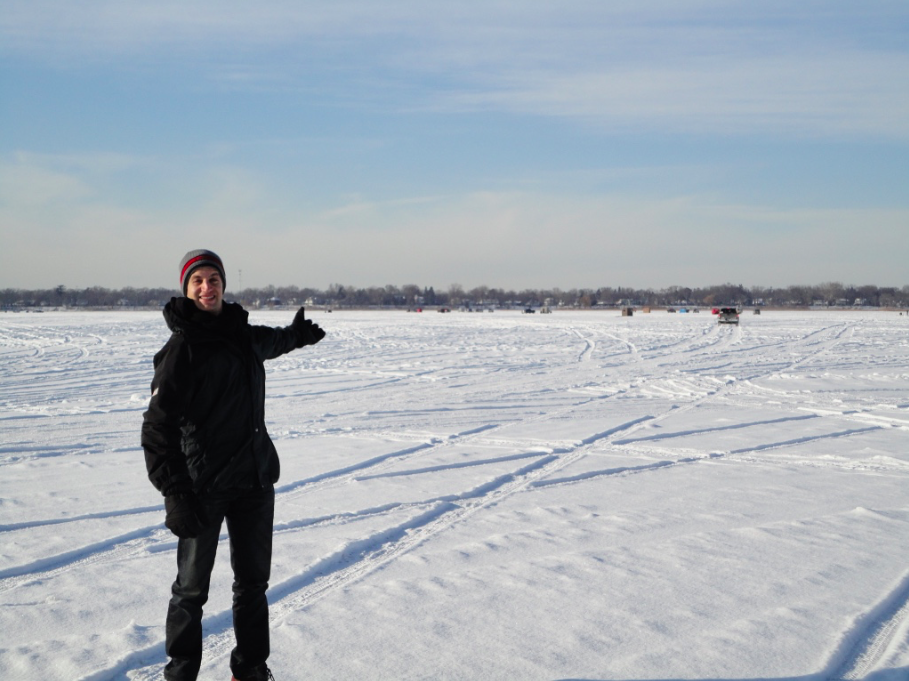 During the summer months, I'd have been jet-skiing on this river
My other memorable trip was to the Boeing Factory near Seattle, Washington. It was amazing not only learning about the history of flight but actually seeing planes getting built first-hand. It is a very comprehensive tour and well worth going to for aviation enthusiasts like myself.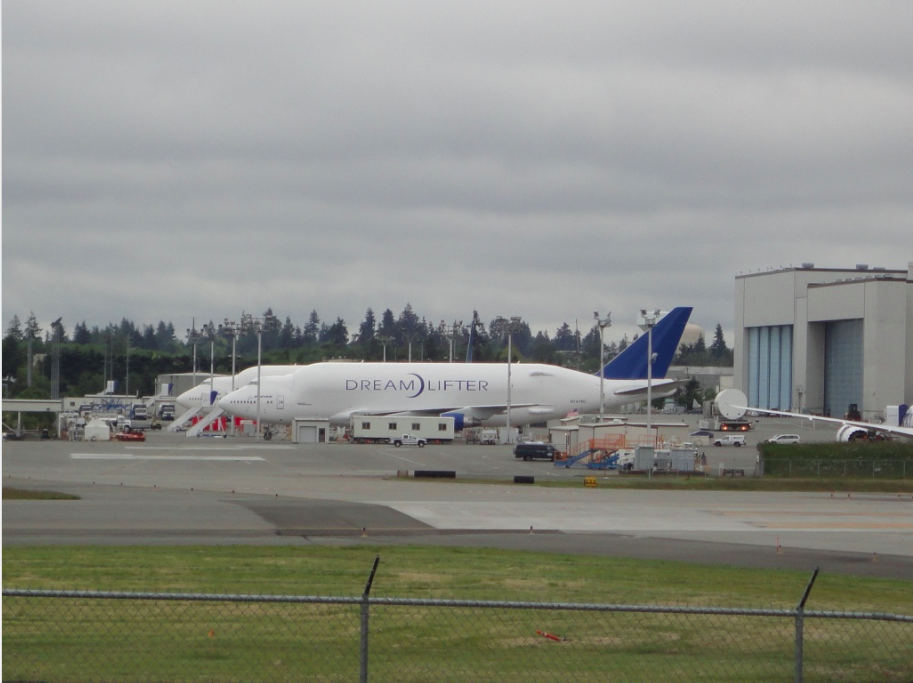 I enjoyed some time plane spotting including this great view of the Dream Lifter, a specially-designed plane that transports parts for the 787 Dreamliner
What got you into the world of frequent flyer points?
I remember when I was a teenager, my dad received some promotional material for his then Telstra ANZ Visa card, which included a promotional flyer to upgrade to the Qantas version of that card.
Being curious, I read the pamphlet from beginning to end and that was my first introduction to the conception of being able to frequent flyer points from your everyday spend. I calculated that the benefits or earning frequent flyer points from everyday spend would far outweigh the costs of the annual fee and, from that point on, I was hooked.
Please join me in welcoming Daniel to the Point Hacks team in the comments below!
Meet Daniel, our new Senior Writer: Q&A session
was last modified:
May 29th, 2019
by