Travelling can be expensive at the best of times, but especially for students on shoestring budgets. That's where Qatar Airways' Student Club program steps in. An extension of the Privilege Club loyalty scheme, Student Club provides significant savings on flights, extra checked baggage and more.
Student Club also keeps on giving once your studies are finished, with a bump to elite Privilege Club status as a graduation gift. Here's a quick introduction.
Who qualifies for Qatar Airways Student Club?
Joining Student Club is both free and straightforward, provided you meet all of these requirements:
You're between the ages of 18 and 30, inclusive.
You're studying for a degree at a higher education provider. This can be 'any of several titles conferred by colleges and universities to indicate the completion of a course of study or the extent of academic achievement.'
You have a valid and current student ID card, or an official acceptance letter from your educational institution. Alternatively, you hold a valid student visa for the country in which your institution is located.
Unfortunately, students aged 31 and over are ineligible to join Student Club, even if studying full-time. But provided you join before turning 31, you can remain a Student Club member for up to seven years as you continue your education.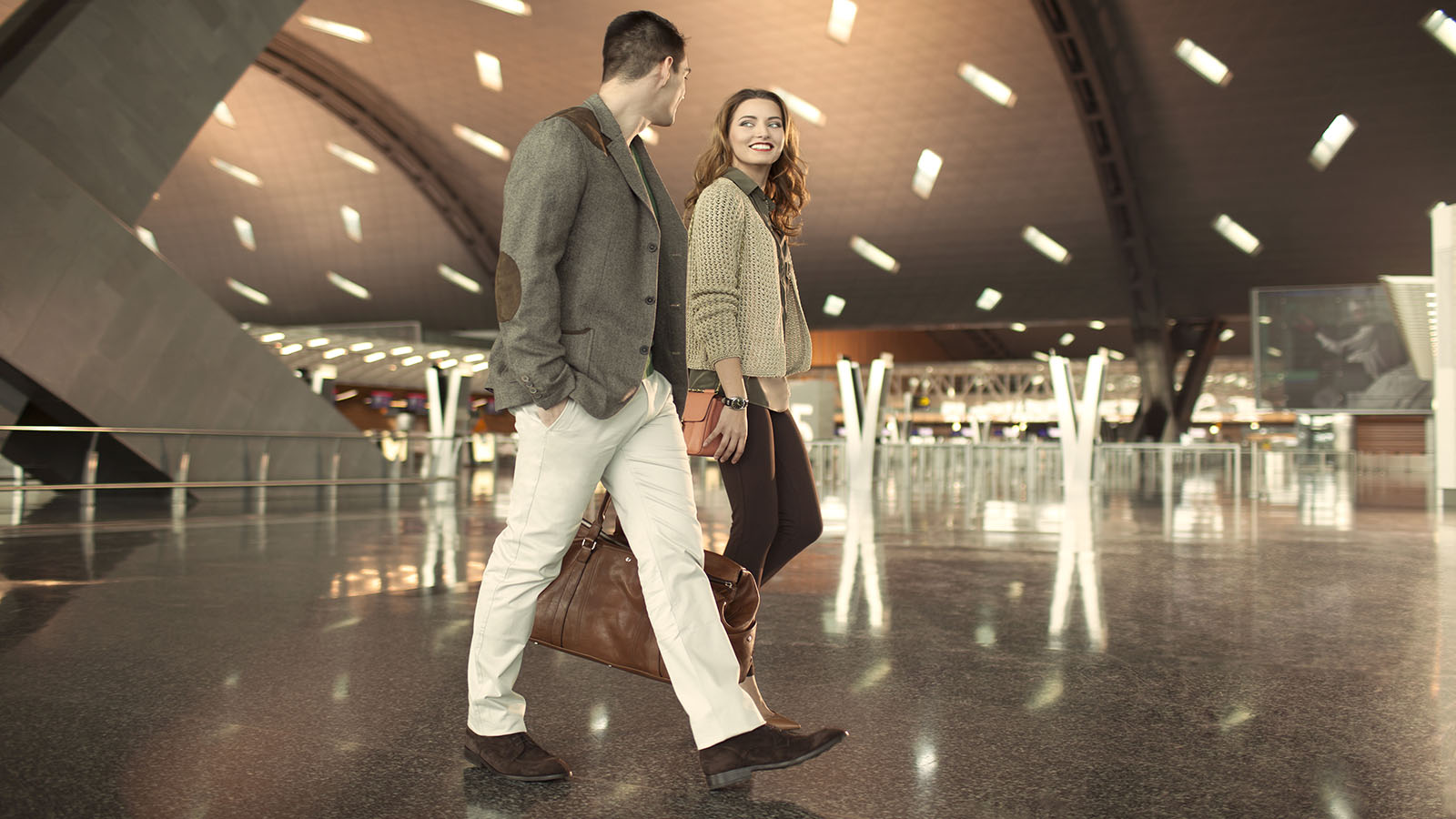 Student Club is attached to Qatar Airways Privilege Club. By joining the former, you'll automatically get membership in the latter. This means you get all the regular features of Privilege Club, plus extra perks courtesy of Student Club.
Qatar Airways flight discounts, with added flexibility
Student Club membership brings great savings when you take to the skies. That's sure to help on a student budget!
Here's what you'll get as a Student Club member:
Save 10% on your first Qatar Airways flight booking.
After completing that first journey, secure 15% off your second trip.
Finish that second trip, and get 20% off your third voyage.
You'll get these discounts by receiving unique promo codes from Qatar Airways. You'll score the first after joining Student Club, with the next codes appearing after each trip. Enter them during the booking process and watch the price magically lower.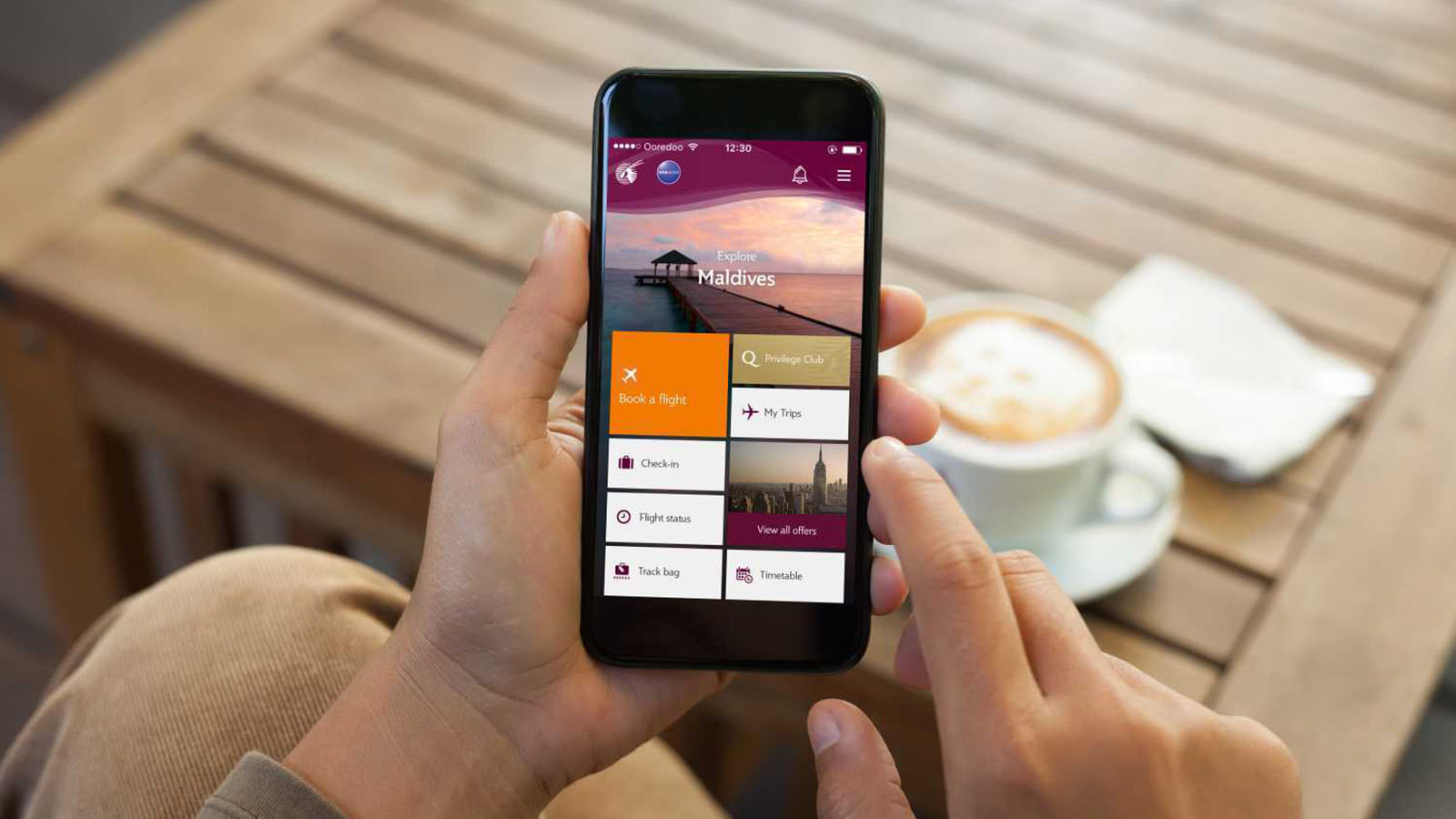 As another saving for the hip pocket, bookings made using these Student Club promo codes qualify for one complimentary date change. As always, a fare difference may apply if your new flight is more expensive than your original booking.
Ad – Scroll down to continue reading.Minimum spend, terms & conditions apply.
Extra baggage on Qatar Airways, and free Wi-Fi
Pack more when you fly, whether you're using a promo code for a discount, or paying for a regular ticket. This could be handy when transporting heavy textbooks across the globe, or if you've indulged in a little shopping on a well-earned break. Through Student Club, you'll get:
An extra 10kg of checked baggage on flights using the 'weight system'. This includes most routes from Australia, including to Doha and Europe.
One additional piece of checked luggage, on routes using the 'piece system'. Often, this applies on flights to the United States.
On all routes, free Super Wi-Fi.
At check-in, you'll need to present your digital Qatar Airways Student Club card. You may also be asked for a student ID, so don't leave this at home! If your destination requires a student visa, you can show that instead.
On the Wi-Fi front, you'll automatically receive a promo code within two days of each Qatar Airways flight. Keep an eye on your inbox and be sure to save the code on your devices before you fly. When you connect to the Wi-Fi hotspot onboard, entering the code will unlock your free connection.
Graduate and elevate your Qatar Airways Privilege Club status
Completing a degree is hard work – and certainly something worth celebrating. And with Qatar Airways, you'll have yet another reason to rejoice. When you do graduate and move on from Student Club, the airline nudges your frequent flyer status up to the next rung.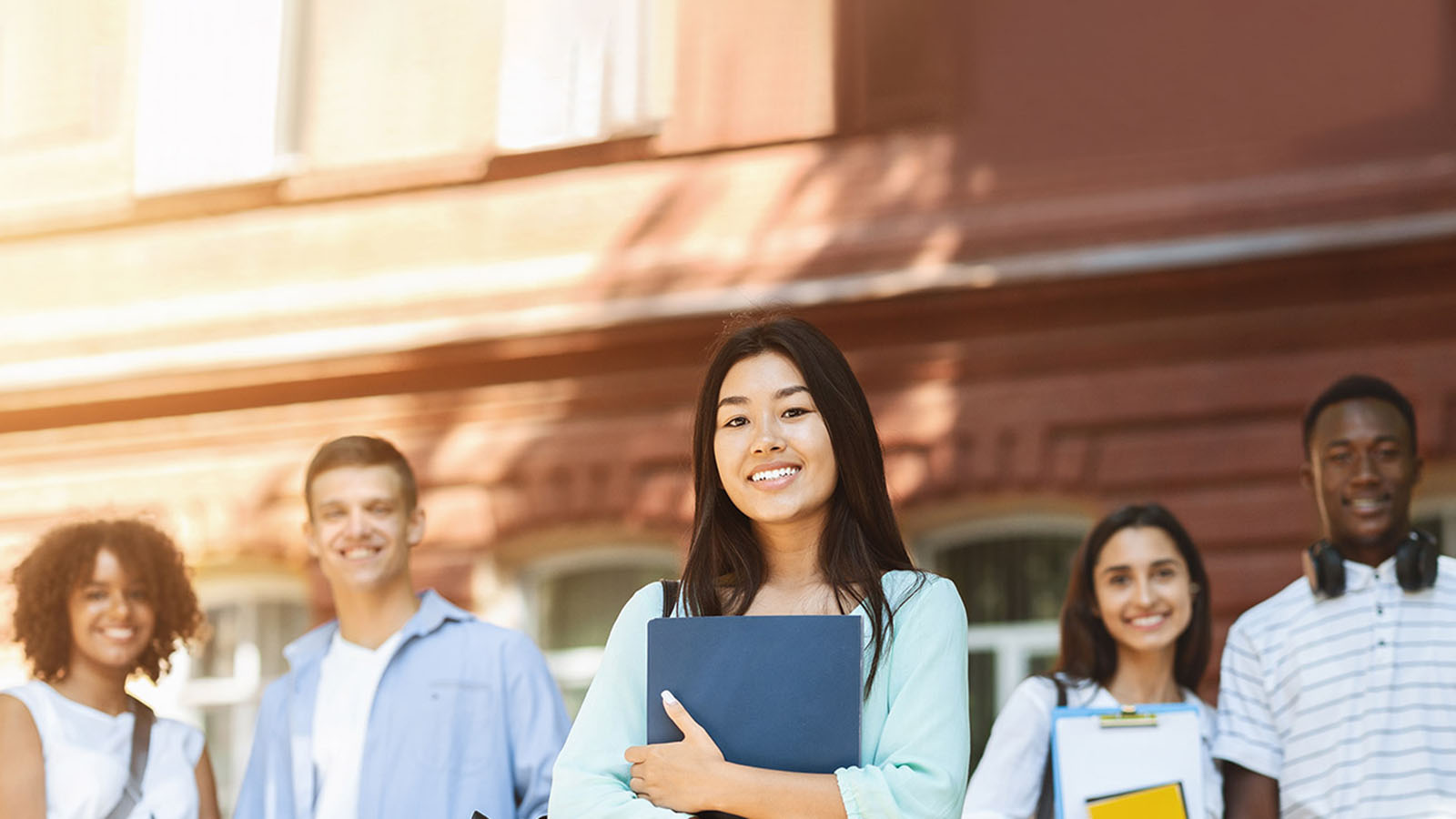 If you were an entry-level Burgundy Privilege Club frequent flyer while in Student Club, you'd become Privilege Club Silver, for example. Here's how it's done.
During your Student Club membership, take at least one round-trip Qatar Airways journey per year. This must be on a paid fare, so using your miles doesn't count.
Once you graduate, send Qatar Airways documents that confirm your graduation. These need to be sent within six months of your graduation date.
Upon approval, you'll be upgraded to the next-highest Privilege Club tier for at least 12 months.
For most Student Club members, that means climbing to Privilege Club Silver. This unlocks:
Priority check-in with Qatar Airways and every oneworld Alliance airline.
Lounge access when flying Qatar Airways, for the Silver member only.
Additionally, two single-use guest passes for lounge access at Doha's Hamad International Airport. These can be used by companions travelling with you, as Silver frequent flyers can't otherwise bring a complimentary guest.
Pack an extra 15kg of checked baggage ('weight system'), or one extra bag on 'piece system' itineraries.
Take home 25% more points on Qatar Airways flights.
Priority boarding with Qatar Airways.
Plus, the benefits of oneworld Ruby status right across the oneworld Alliance.
If you were already a Privilege Club Silver member, you'll instead be bumped to Privilege Club Gold. Or as an existing Privilege Club Gold member, enjoy a year at Privilege Club Platinum.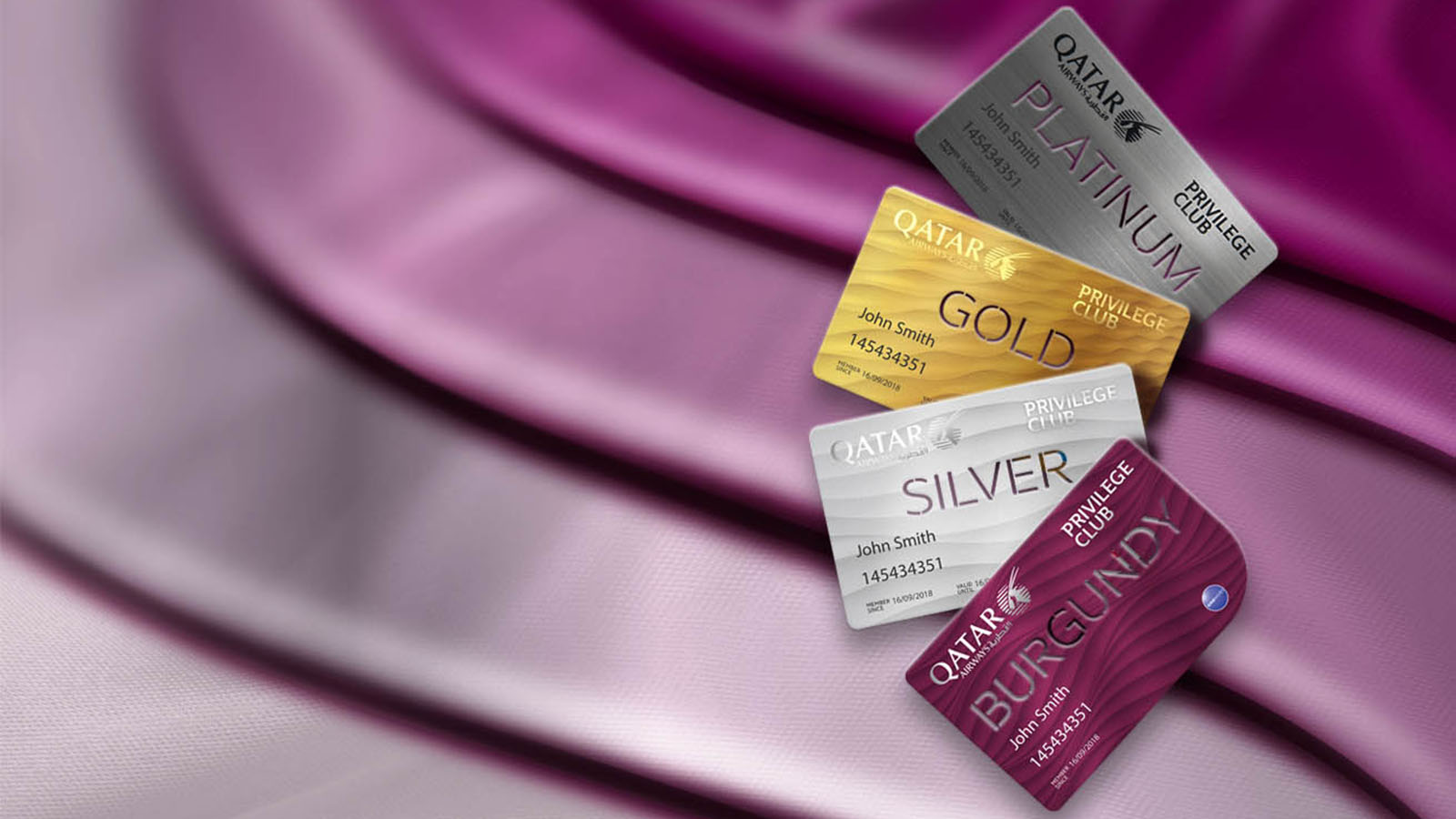 Invite your friends to Student Club and get benefits
Get closer to your next adventure, and earn bonus frequent flyer points through Student Club. Qatar Airways calls these 'Qmiles', and you can pocket up to 50,000 of them.
Simply refer fellow scholars to Student Club, and that's your ticket to 5,000 bonus Qmiles per person you help sign up. Get 10 friends together, and that's an easy 50,000 Qmiles for you. Max that out, and you'd have enough Qmiles to fly from Australia to Doha, the UK or Europe in Economy Class, one-way.
Alternatively, you could spoil yourself and upgrade one of your paid Economy Class journeys to Business Class. Depending on your fare, you may be able to upgrade from Doha to London for between 20,000 and 40,000 Qmiles, one-way.
Separate to these bonus Qmiles, Student Club members can also nominate up to three 'Student Companions'. These are people who can share in your flight discounts when booking journeys together – and vice versa.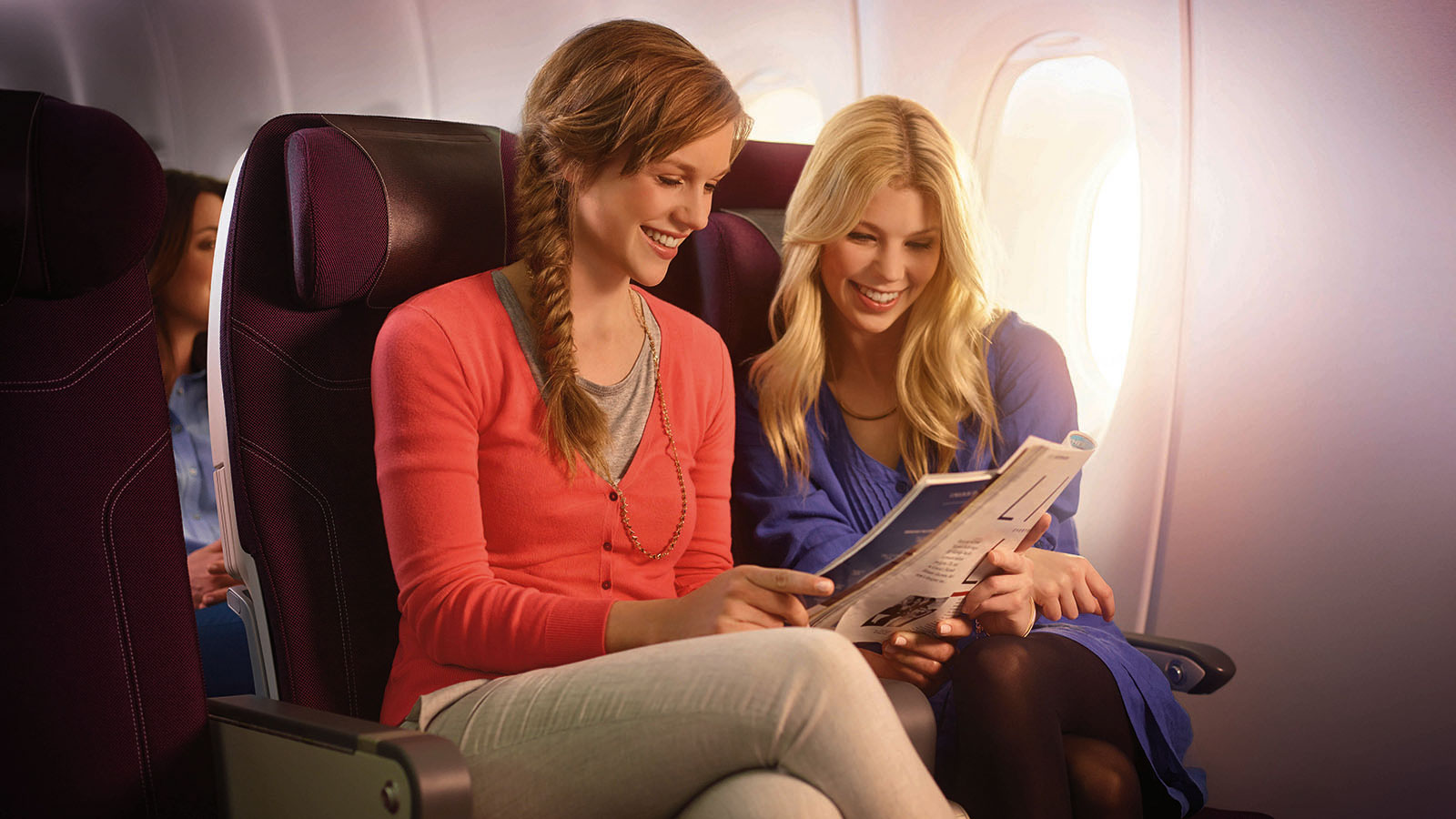 What better way to explore the world, than to do so with friends and a discount to boot?
Summing up
Student Club is a very strategic offering from Qatar Airways. At its core, it provides handy and money-saving benefits to often cash-strapped students. At the same time, it helps get younger travellers into the world of frequent flyer points, and the Privilege Club program itself.
Even when those student days are behind you, the status bump at graduation helps keep Qatar Airways at the forefront of people's travel plans. After all, what's not to like about perks and discounts – even when flying in Economy Class?
Images courtesy of Qatar Airways.
Everything you need to know about Qatar Airways Student Club
was last modified:
December 2nd, 2021
by