'Discover Gold' with Velocity for three months of lounge access and perks
Live life in the Gold lane with Virgin Australia – even when you're flying in Economy.
Posted:
August 10, 2022 - 2:00 pm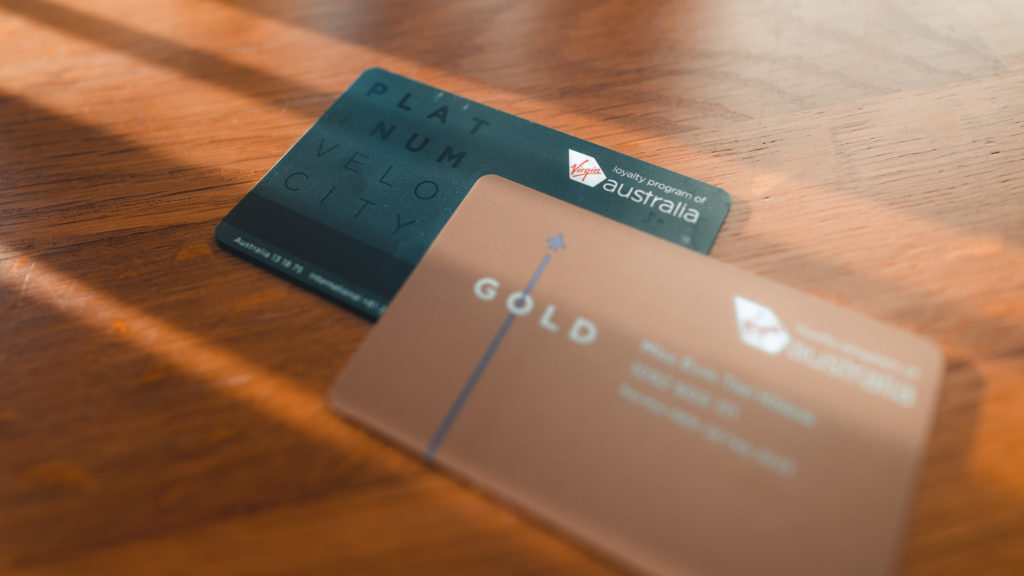 What we'll be covering
If you've never held elite Velocity Frequent Flyer status before, then take it from us – once you get a taste of the Gold life, it's hard to go back. With lounge access, priority check-in, boarding and luggage included when you fly Virgin Australia and many other partners in any cabin, having elite airline status is the key to stress-free journeys.
Virgin Australia's Velocity Frequent Flyer program is rolling out the red carpet, with status-toting travellers from competing programs encouraged to sign up for a three-month Discover Gold status challenge.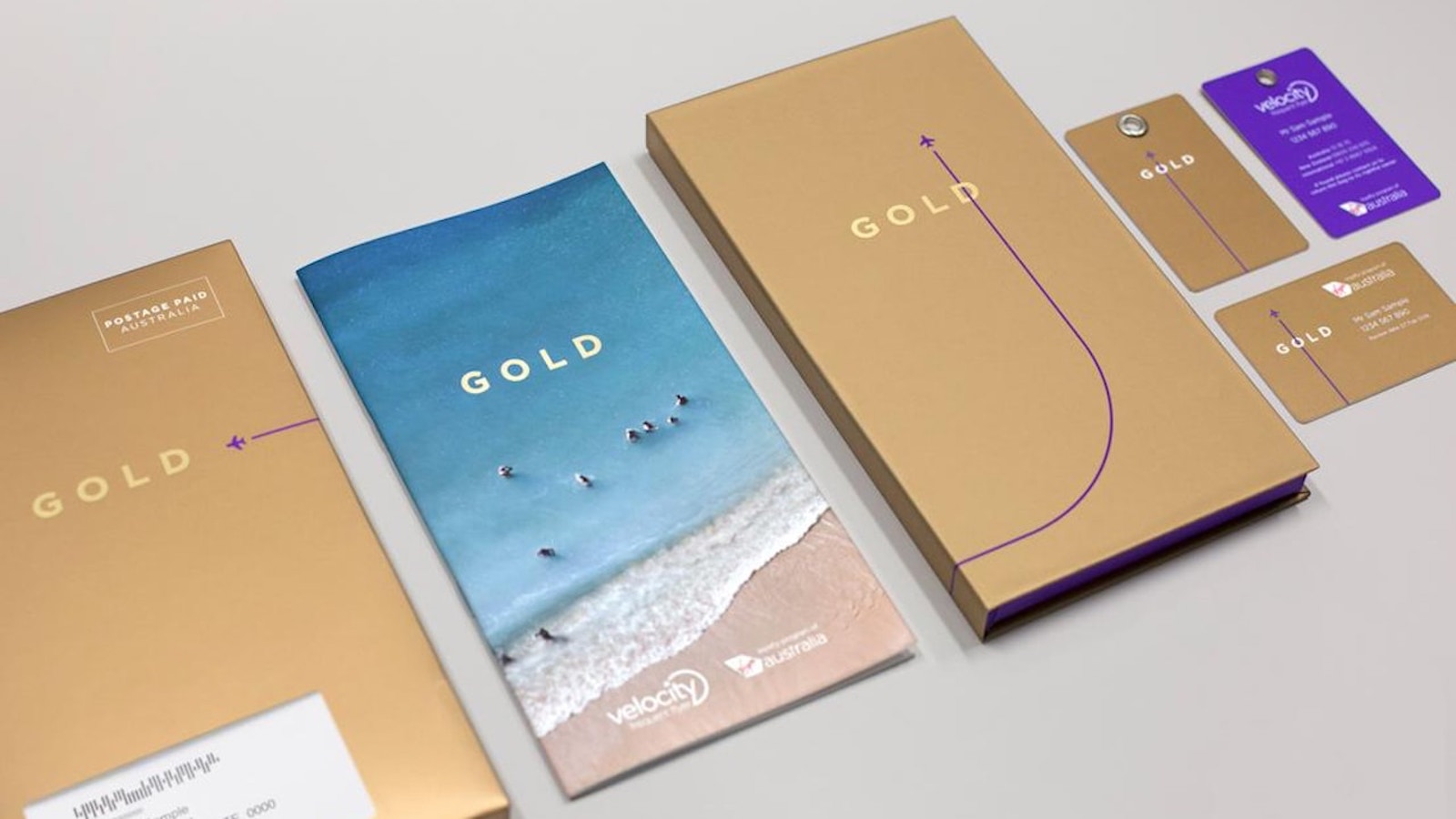 What is Velocity's Discover Gold status challenge?
Discover Gold (previously known as Pilot Gold) is a three-month taste of Velocity Gold status. If your application is approved, you'll be elevated to a trial Gold membership that has the core benefits such as lounge access and priority airport processing.
Benefits that aren't included are:
Guaranteed Economy Reward seats for an annual family trip.
Complimentary partner memberships with hotel and car partners.
Membership Pause for parental leave.
Gold premium luggage tags.
To convert that into a full 12-month Gold membership, all you have to do is earn 80 Status Credits and fly one eligible Virgin Australia sector within your three-month trial. That can be quite easy to do, depending on where you live and where you're flying to!
If you don't meet the requirements for a full Gold membership, you'll later be downgraded to Velocity Silver status instead. That's not a bad consolation prize, as you'll still get two Virgin Australia lounge passes for each year you remain Silver.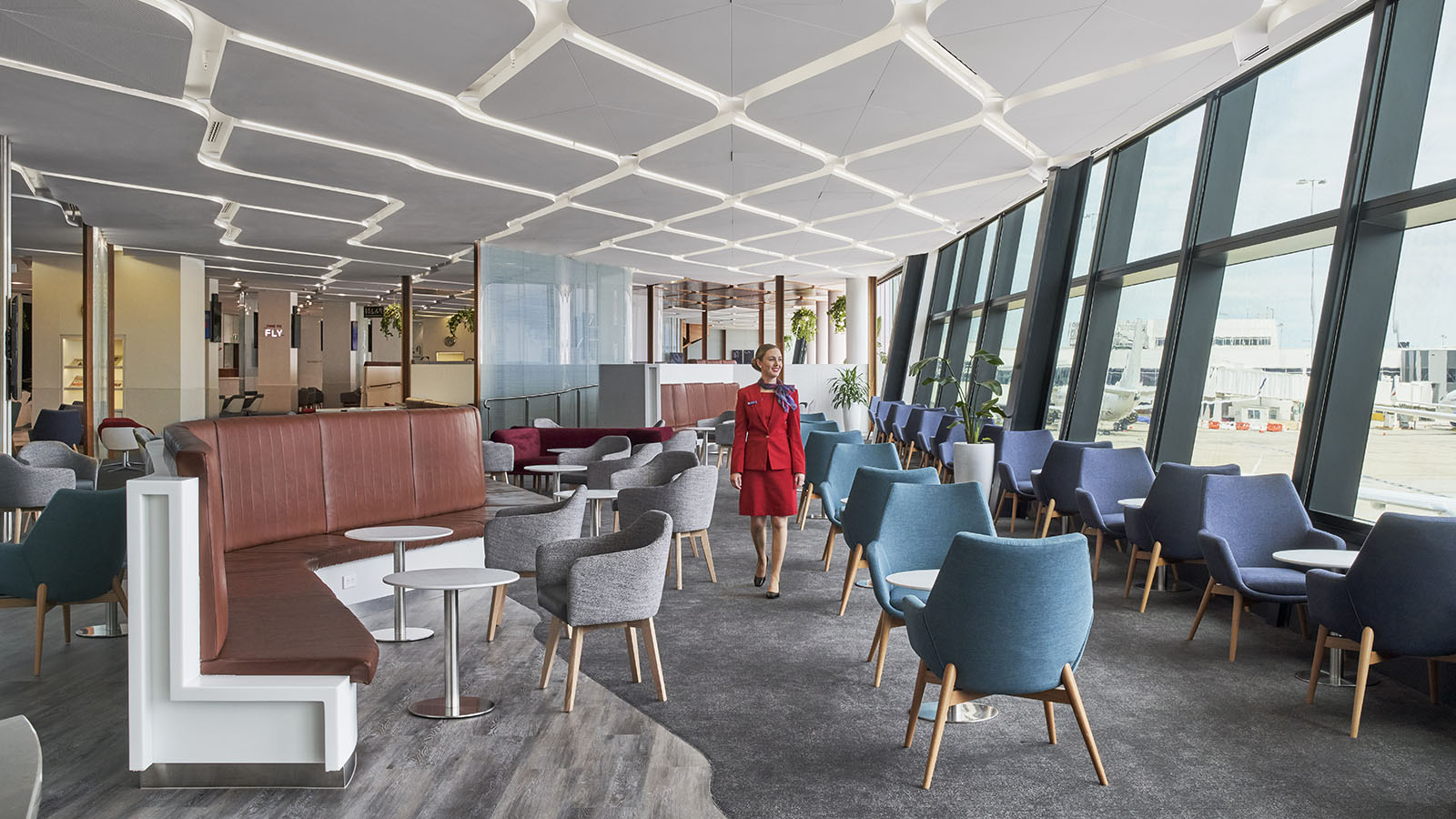 Who can sign up for Velocity Discover Gold?
The Velocity Frequent Flyer website details all the eligible and comparable frequent flyer memberships that can be used to request a Discover Gold status challenge. Note that any Velocity member that has ever held Pilot Gold, Discover Gold, Silver, Gold or Platinum membership will not be eligible to apply.
Oneworld airlines
Qantas: Gold, Platinum, Platinum One
American Airlines: AAdvantage Platinum, Platinum Pro, Executive Platinum
British Airways: Executive Club Silver, Gold
Cathay Pacific: Marco Polo Club Gold, Diamond
Fiji Airways: Tabua Club Plus
Finnair: Gold, Platinum
Iberia: Iberia Plus Gold, Plus Platinum, Singular, Plus Infinita, Plus Infinita Prime
Japan Airlines: JMB Sapphire, JGC Premier, JMB Diamond
Malaysia Airlines: Enrich Gold, Platinum
Star Alliance airlines
Air China: Phoenix Miles Gold, Platinum
Air India: Flying Returns Golden Edge Club, Maharajah Club
Asiana: Marco Polo Club Gold, Diamond
Air New Zealand: Airpoints Gold, Elite
Austrian Airlines/Lufthansa/Swiss Airlines: Miles & More Senator, HON Circle
Thai Airways: Royal Orchid Plus Gold, Platinum
EVA Air: Infinity MileageLands Gold, Diamond
SAS: Euro Bonus Gold, Platinum
SkyTeam airlines
China Airlines: Sky Team Emerald, Paragon
China Eastern: Eastern Miles Elite Status Silver, Gold
Delta: SkyMiles Gold, Platinum
Air France/KLM: Flying Blue Gold, Platinum
Vietnam Airlines: Lotusmiles Gold, Platinum, Titanium
Garuda: Garuda Miles Gold, Platinum
Korean Air: Skypass Morning Calm Premium Club, Million Miler Club
Other airlines
Air Niugini: Gold Executive Club
Emirates: Skywards Gold, Platinum
LATAM: LATAM Pass Platinum, Black
Philippine Airlines: Mabuhay Miles Prmeier Elite
Royal Brunei: Royal Skies Elite Gold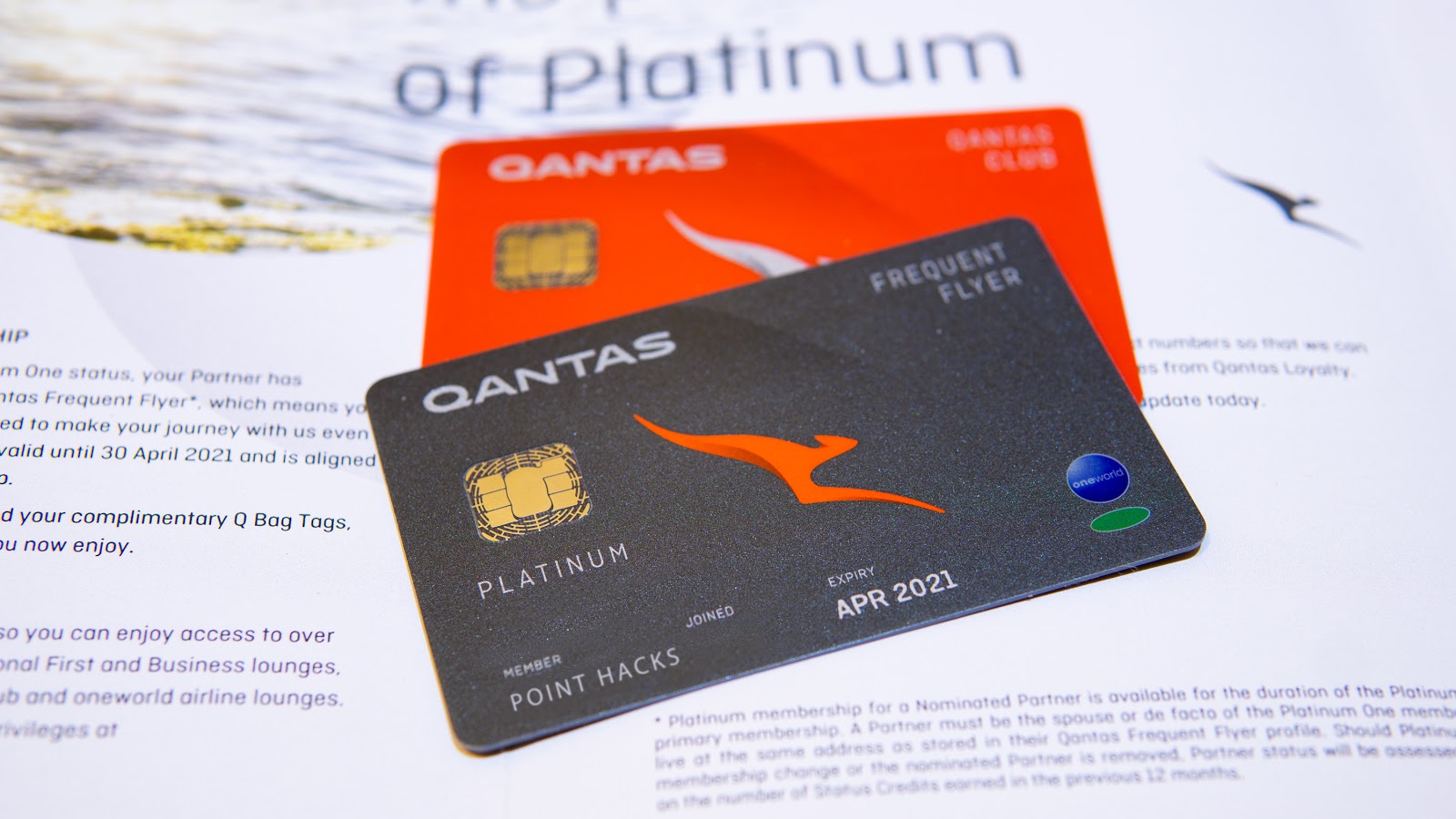 Notable airline exclusions are Velocity's current partners, such as Qatar Airways, Etihad, Singapore Airlines, United, Hawaiian Airlines and Air Canada.
Ad – Scroll down to continue reading.Minimum spend, terms & conditions apply.
How do I sign up for Velocity Discover Gold?
There's no dedicated application page at this time. Instead, you should fill out the Customer Feedback Form and explain that you want to apply for Discover Gold.
There's no place to upload a copy of your competing eligible frequent flyer status, so you could upload it to an image-hosting website and include the link in your application, or send it via email once Velocity replies and requests documentation.
How do I maintain my Discover Gold status?
Once your account has been upgraded to Discover Gold, the clock is ticking on the three-month counter for you to earn a full 12 months of Gold. You just need to earn 80 Status Credits and complete one eligible flight sector with a VA flight number.
Earning 80 Status Credits with one traveller
The easiest way to do this is to fly Virgin Australia, as that will also satisfy the 'one eligible sector' rule. The Velocity Frequent Flyer website shows how many Status Credits (SCs) you get from flights. For example, you can get enough Status Credits by flying:
A return Business Class trip anywhere on the VA network (from 110 SCs)
A one-way Business Class trip on any flight longer than 751 miles (e.g. Melbourne to Sunshine Coast, from 80 SCs)
Return to Bali in Economy Choice from Sydney (90 SCs)
Three return Sydney-Melbourne trips in Economy Choice (90 SCs) or two trips in Economy Flex (100 SCs)
Two return Melbourne-Brisbane trips in Economy Choice (80 SCs) or three one-way flights in Economy Flex (105 SCs)
Three one-way flights between Sydney and Perth in Economy Choice (90 SCs) or one return trip in Economy Flex (90 SCs)
Note that the cheapest Economy Lite fares don't count as an eligible sector, so you should always book Economy Choice or higher. Plus, you enjoy a much higher serve of Status Credits.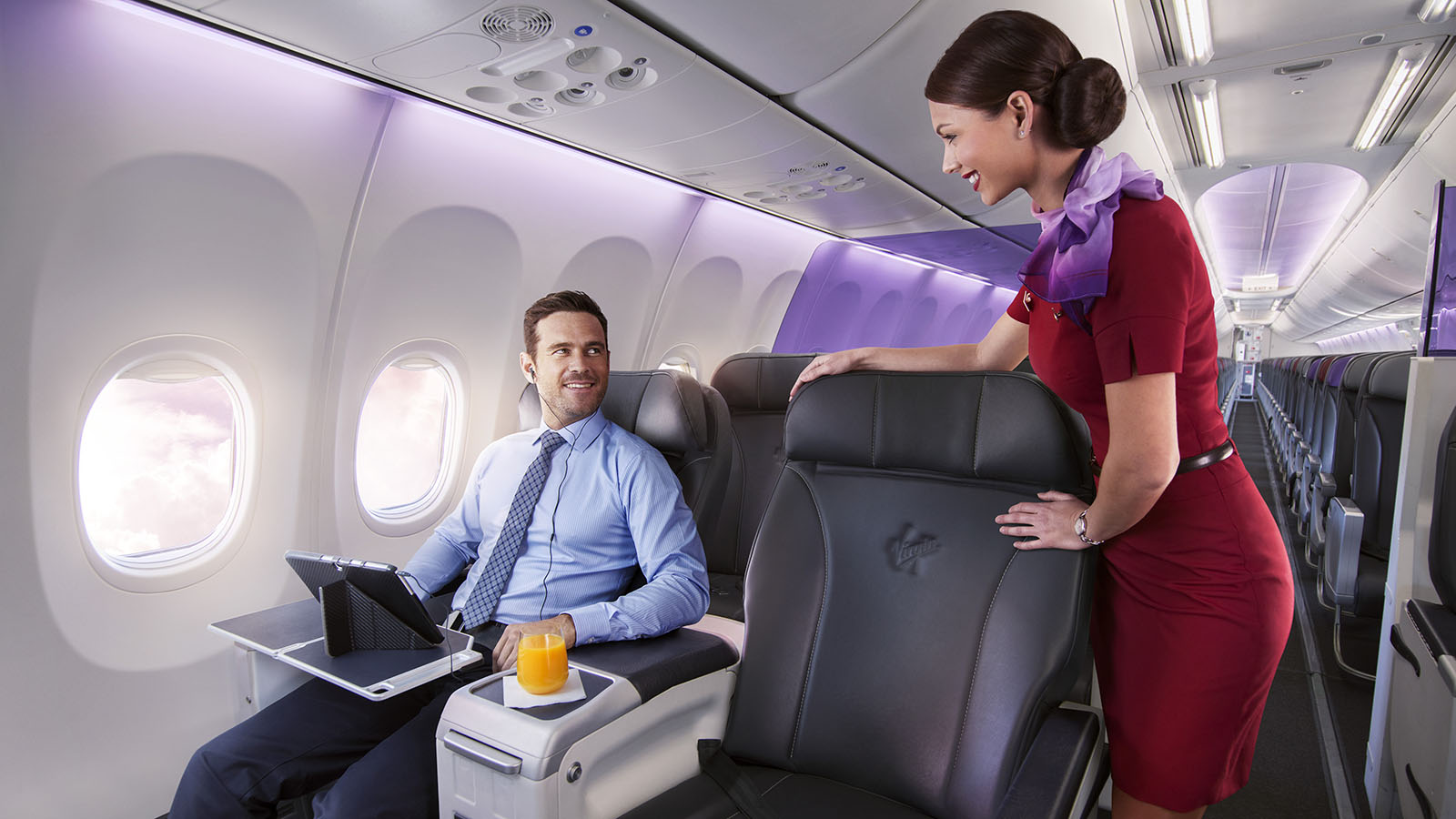 Boost your Status Credits with Family Pooling
Family Pooling is a savvy and popular way to turbocharge your Velocity Points and Status Credits. Essentially, if you fly with an eligible adult family member and/or your children – as long as you're all living in the same house and the kids are under 18 – then you can collect their points and Status Credits whenever you fly together!
For example, you'd normally need two return trips between Melbourne and Brisbane in Economy Choice to get 80 Status Credits. But if you fly with an eligible family member who is pooling to you, you'll both only need to fly one return trip to get the 80 Status Credits!
Travelling with your partner and two kids on the same fare? Just a simple one-way trip from Melbourne to Brisbane will get you 80 Status Credits. You'll get 20 SCs, plus another 60 SCs from your family.
Boost your Status Credits with Flybuys
Still a few Status Credits short of Gold? If you've already met your one eligible flight sector requirement and collected most of the 80 SCs already, you could get the remaining Status Credits without setting foot on a plane.
Thanks to a partnership between Velocity and Flybuys, you'll earn one Status Credit for every $100 you spend at Coles, Liquorland and First Choice Liquor within a month. A maximum of 10 Status Credits per month applies, and you need to link your Flybuys and Velocity memberships.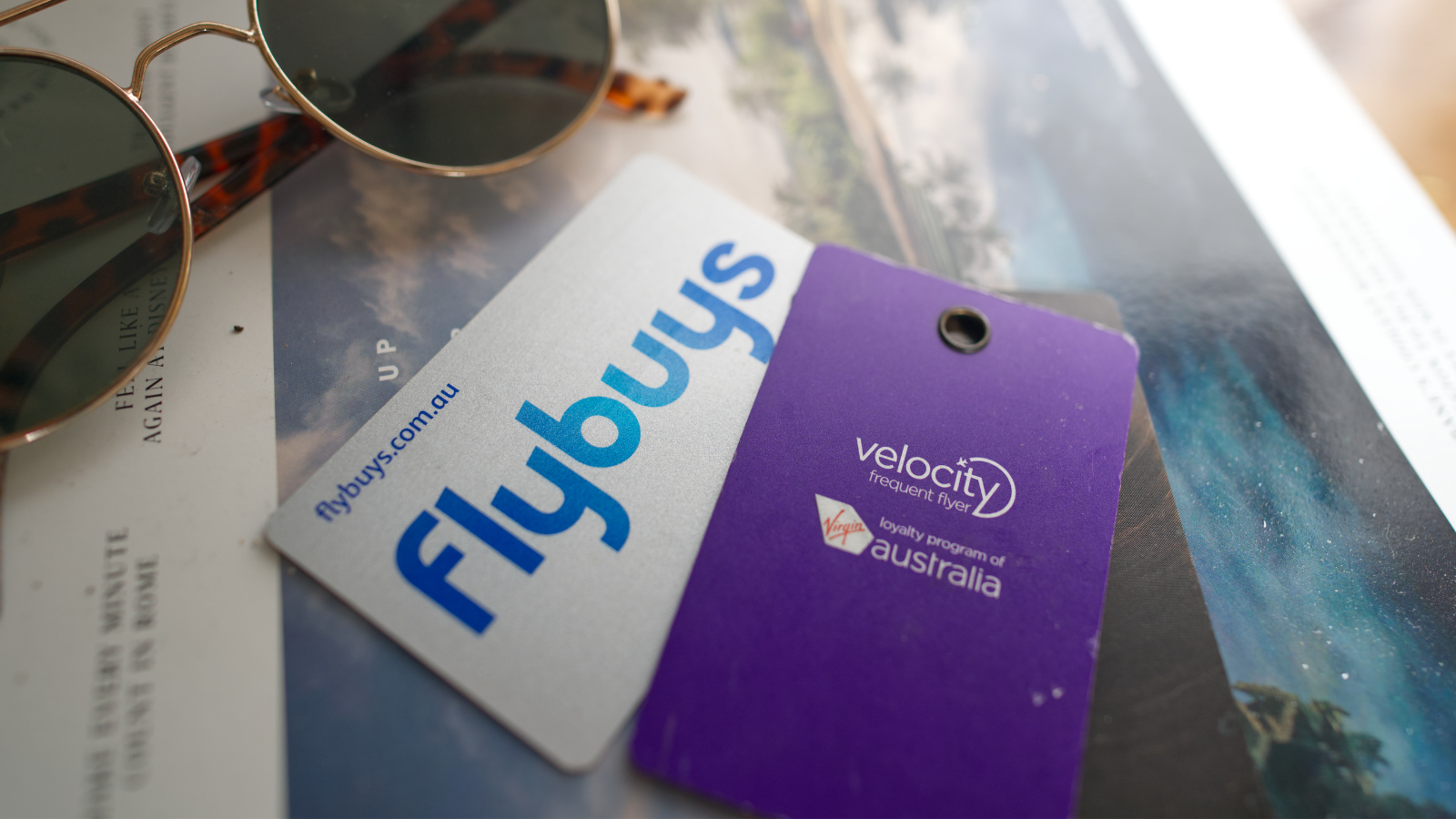 Summing up
Discover Gold is the latest initiative from Velocity Frequent Flyer, offering a handy status challenge to members from many competing airline programs. You get three months of status benefits and an easy gateway to full Gold membership with just 80 Status Credits and one eligible flight sector.
There's no expiry date for the current offer, so you could consider applying when the three-month benefit period lines up with your travel dates. Lounge and airport perks are valid with Virgin Australia and international partner airlines, so you can enjoy a tantalising look at the Gold life around the world.
'Discover Gold' with Velocity for three months of lounge access and perks
was last modified:
August 25th, 2023
by