Now you can earn Velocity Points at 7-Eleven
Fuel and in-store purchases could send you on your next holiday.
Posted:
May 27, 2021 - 9:45 am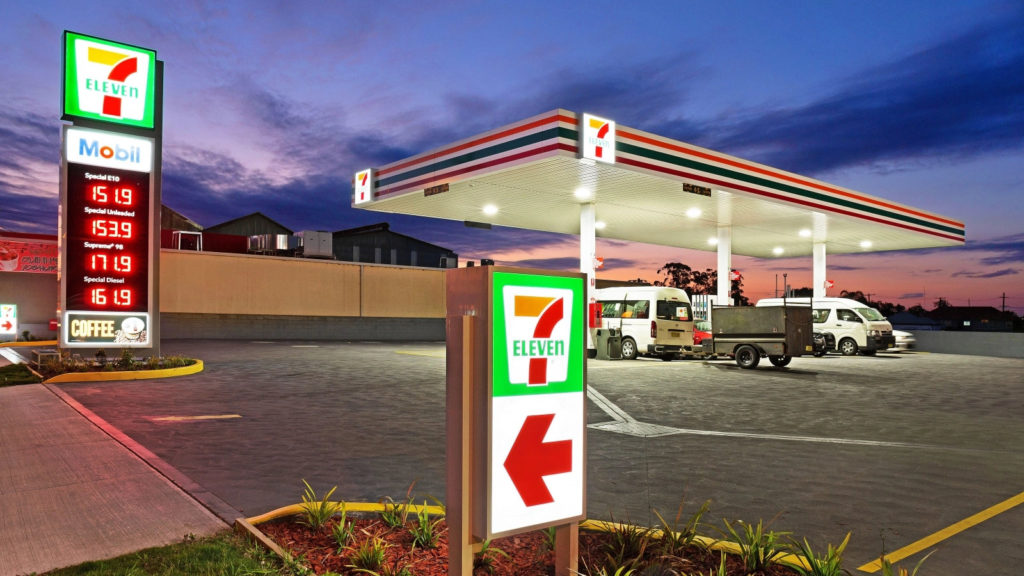 What we'll be covering
Want to earn a free flight with fuel, Slurpees and $1 coffees? Velocity Frequent Flyer is tying the knot with 7-Eleven, bringing forth a comprehensive partnership that now lets you earn (and later on, use) Velocity Points at the bowser and on in-store goods.
Australia's ACCC has given an interim 'green light' for the duo to go ahead – and given similar links with BP and Qantas in the background – we don't see why Velocity and 7-Eleven won't get the regulator's full blessing later. Here is everything you need to know about earning Velocity Points and 7-Eleven.
What are eligible 7-Eleven purchases that earn points?
Velocity members would be able to earn Velocity Points when purchasing the following products and services from 7-Eleven stores nationwide:
Convenience store products including food
Car washes
Any additional services available at any 7-Eleven store
Electrical vehicle charging services
Retail fuel products including Unleaded, Extra 95 and Supreme 98 – see below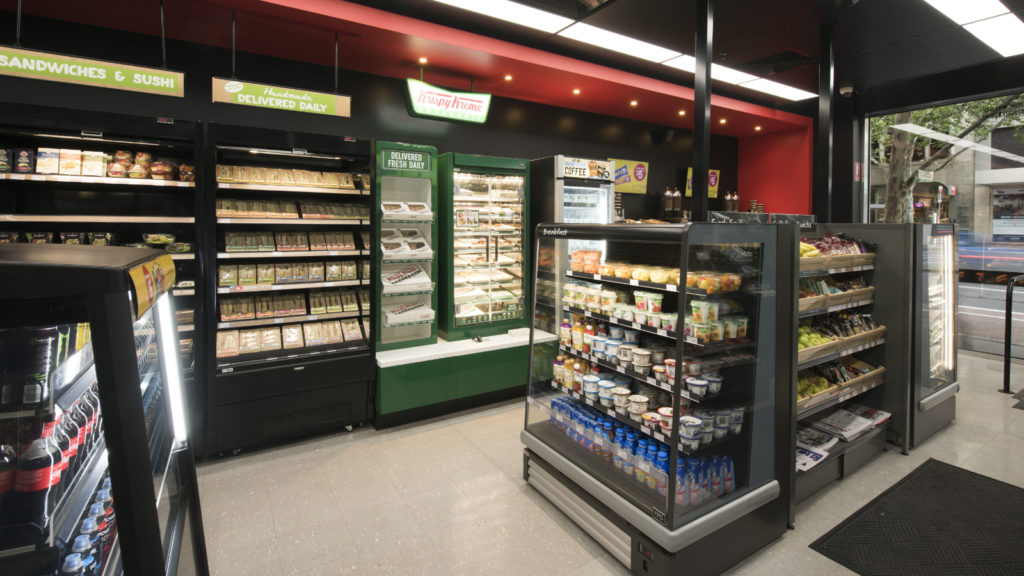 Excluded items include gift cards, parcel collection and sending services, phone recharges, transport card top-ups, hire items, tobacco and lottery products – these are usually not included in most other points-earning partnerships as well.
How many Velocity Points can I earn at 7-Eleven?
The number of Velocity Points you can pocket at 7-Eleven is somewhat reminiscent of the BP/Qantas partnership, but with a higher earn rate on in-store purchases and U95 petrol:
2 Velocity Points per A$1 spent in-store on eligible goods
2 Velocity Points per litre of premium fuels (U95 and U98)
1 Velocity Points per litre of regular fuel, included U91, LPG and diesel
Plus, users can earn 711 Velocity Points on their first participating purchase once the accounts are linked
Velocity Points earn will be rounded up to the nearest whole number, then usually deposited into your account within 24 hours. This gives you the freedom to enjoy the points sooner, though frequent buyers will find that their points activity statements will be peppered with 7-Eleven transactions.
Unfortunately, Velocity isn't accepting retrospective claims for failed points-earning transactions, even if its due to a fault on 7-Eleven's end (e.g. faulty scanner).
Ad – Scroll down to continue reading.Minimum spend, terms & conditions apply.
How do I earn Velocity Points at 7-Eleven?
The first step is to link your two accounts, starting with 7-Eleven.
Download or update the 'My 7-Eleven' app at the Google Play or Apple App stores
Login or signup to 7-Eleven
On the 7-Eleven app, navigate to 'Settings'
Look for the 'Velocity Frequent Flyer' logo and tap it
Login to your Velocity account to link your account to 7-Eleven
You're now able to earn points!
To actually earn those points on a transaction, you must do one of two things:
Scan your digital 7-Eleven card at the checkout before paying (nationwide)
Swipe your physical Velocity membership card at the terminal before paying (WA stores only)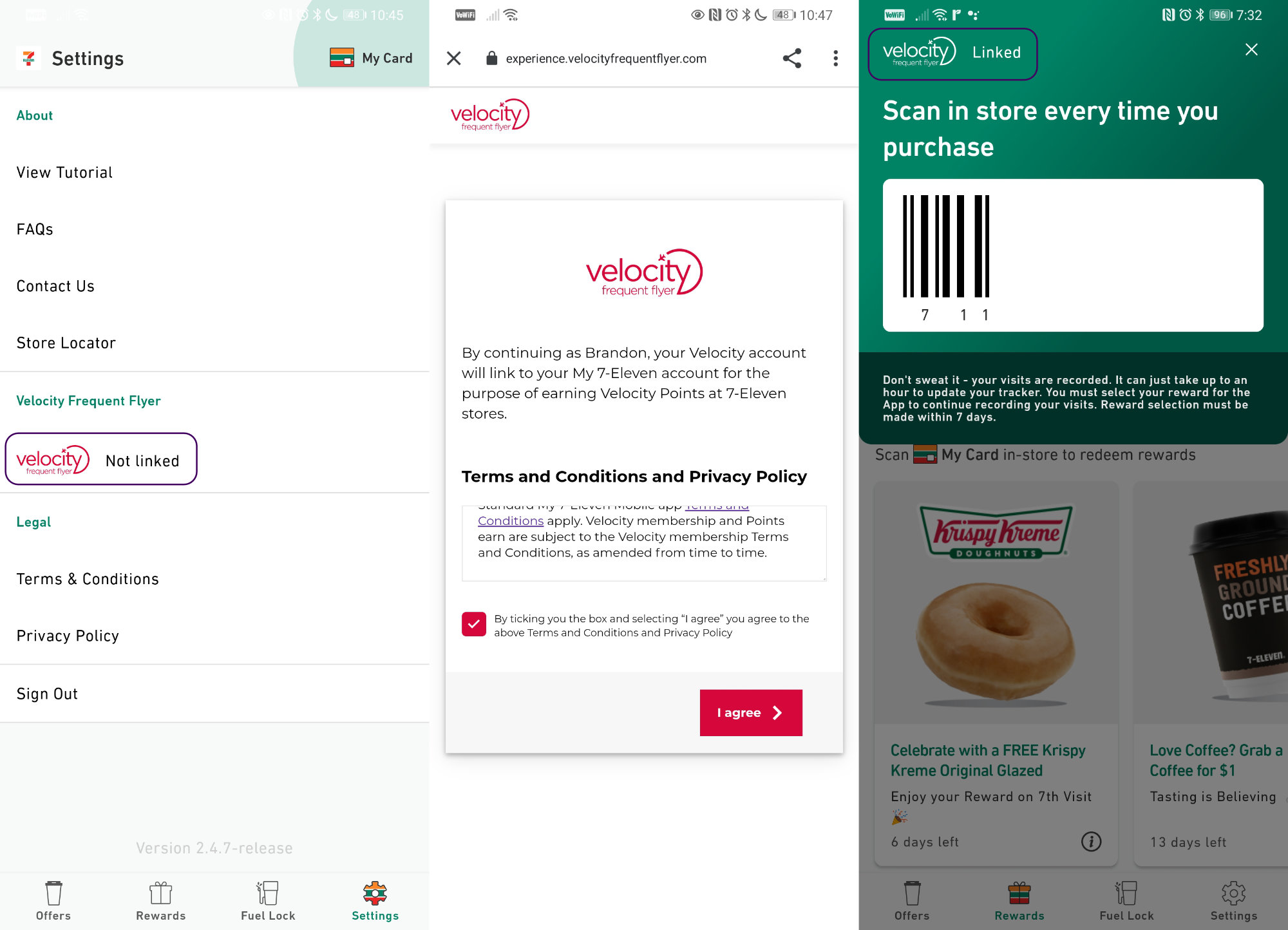 Can I spend my Velocity Points in-store at 7-Eleven?
Not yet. However, Point Hacks understands that members will eventually be able to redeem Velocity Points for in-store purchases. For reference, with the previous Velocity/BP partnership, you could use 1,667 points to take $10 off in-store, giving the points a value of 0.6c each. A future offering at 7-Eleven could broadly mirror this rate.
Where can I earn Velocity Points at 7-Eleven?
You can now earn Velocity Points at any 7-Eleven store across Australia! There are now more than 700 outlets nationally – predominantly fuel stations, but also city convenience stores as well. These are located in Victoria, New South Wales, the ACT, Queensland and Western Australia.
However, South Australia, the Northern Territory and Tasmania do miss out at this stage, so those residents won't be able to take advantage of the partnership.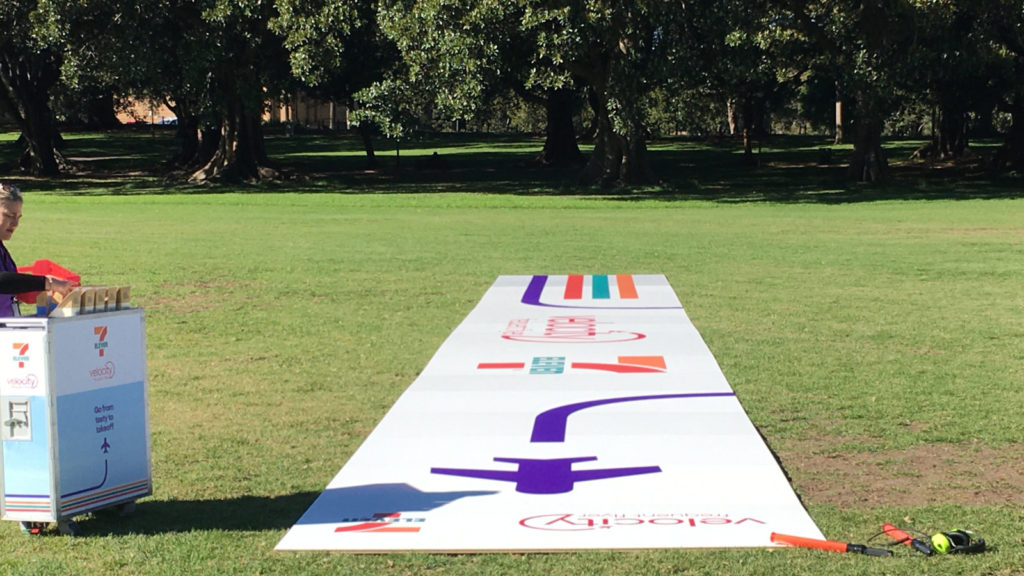 Summing up
7-Eleven is the largest independent fuel retailer in Australia, so it's a natural fit for Velocity Frequent Flyer. The brand is also fairly innovative, with its app offering loyalty rewards, discounted snacks and the much-loved 'Fuel Lock' functionality to lock-in a fuel price when it's low, which can then be redeemed anytime in the following week.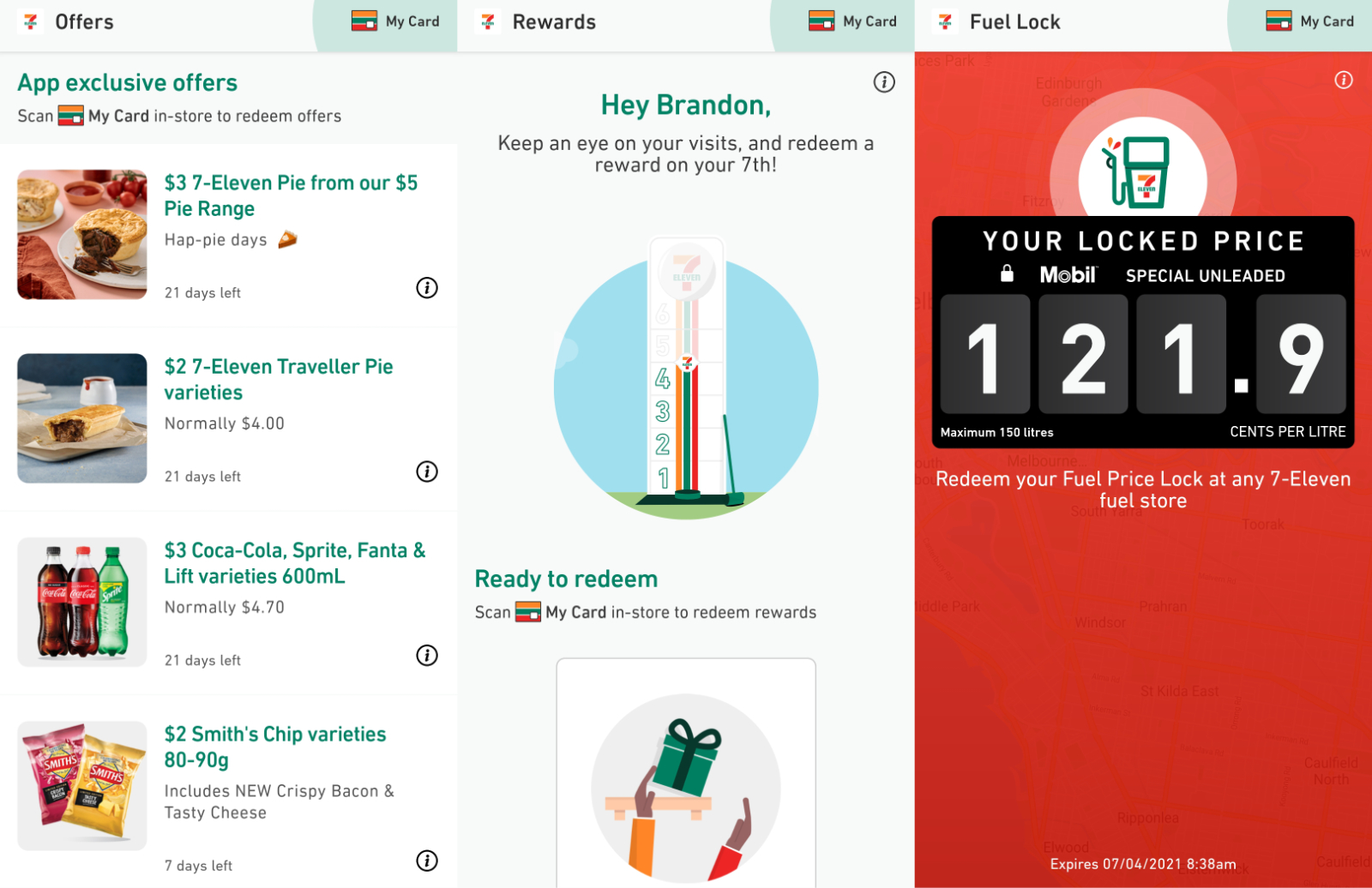 As Velocity Frequent Flyer also didn't have a current direct partnership with a fuel retailer (the closest being an indirect partnership through Flybuys and Coles Express), this is an excellent opportunity for both brands to combine forces and offer an improved proposition for customers.
Now you can earn Velocity Points at 7-Eleven
was last modified:
August 25th, 2023
by