Singapore Airlines to offer an Airbus A380 restaurant experience to grounded flyers
Posted:
October 6, 2020 - 12:30 pm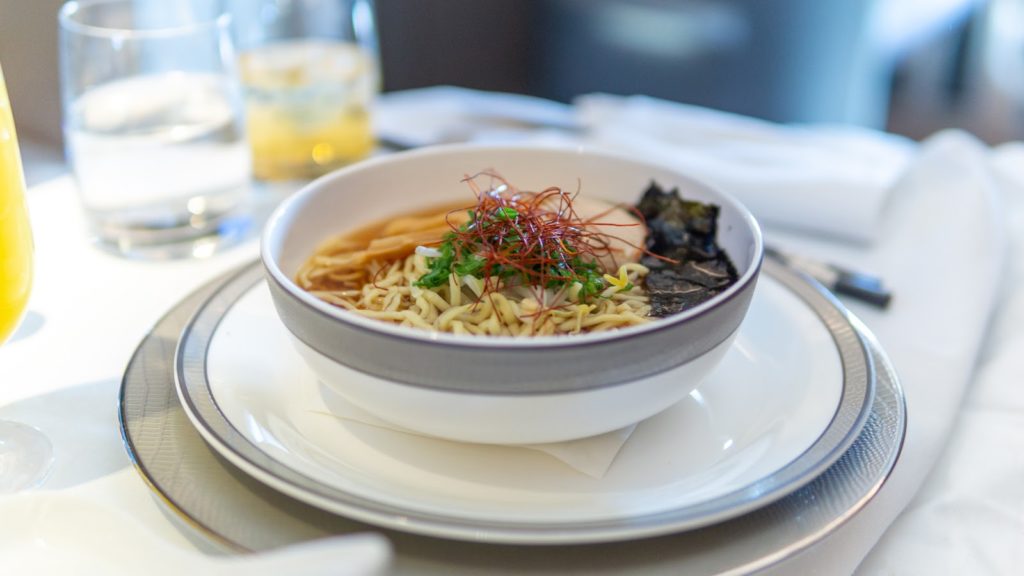 What we'll be covering
With most airlines' operations decimated by the coronavirus pandemic of 2020, carriers are looking towards alternative means to maintain customer engagement and eke out some more revenue.
Qantas has been one of the most innovative so far, offering PJ gift sets and even fully-laden Boeing 747 bar carts to eager punters. Meanwhile, Singapore Airlines is now gearing up to open its Airbus A380s to the paying public as a restaurant experience at Changi Airport, with pricing starting from S$50 per person.
What is the Singapore Airlines Airbus A380 restaurant?
On Saturday 24 and Sunday 25 October 2020, one Airbus A380 will be converted into a unique restaurant space, offering a food and beverage experience bundled with in-seat entertainment. All four cabin classes will be open, as follows:
At this time, menu options are not yet known. However, diners can expect 'signature international Singapore Airlines dishes', or perhaps 'the best dishes from our Peranakan menu, specially designed by acclaimed Singaporean chef Shermay Lee'. Two alcoholic drinks, free-flow soft drinks and some souvenir gifts are included.
Are those ticket prices quite high for a non-flight dining experience? Arguably yes. But will those tickets probably sell out quickly? You bet.
Is it worth using KrisFlyer miles for this experience?
Doing some quick sums, you are getting 0.8 cents (SGD) per mile when redeeming for this experience. This is quite a poor rate, considering when 36,500 KrisFlyer miles could get you a Business Class ticket from Perth to Hong Kong via Singapore, which might net you 8 cents (SGD) per mile instead.
If you're able to use miles for this experience, we'd only suggest doing so if you have a large balance of miles and no intention to redeem it for flights in the foreseeable future.
Ad – Scroll down to continue reading.Minimum spend, terms & conditions apply.
How do I buy tickets to the Singapore Airlines Airbus A380 restaurant?
Obviously, this experience is only open to those currently in Singapore. Those who are interested will find tickets on sale from Monday 12 October 2020, for both purchases through cash and KrisFlyer miles. Keep an eye on KrisShop.com from that date onwards (the exact time is not yet known).
What can I expect in the Airbus A380 dining experience?
Economy Class experience
There's no sugarcoating it: you'll not exactly be comfortable in Economy Class, even though we'd expect rows to be staggered for physical distancing and to prevent people from reclining into adjacent rows. But not only that, the small tray tables may make it difficult to enjoy your meal.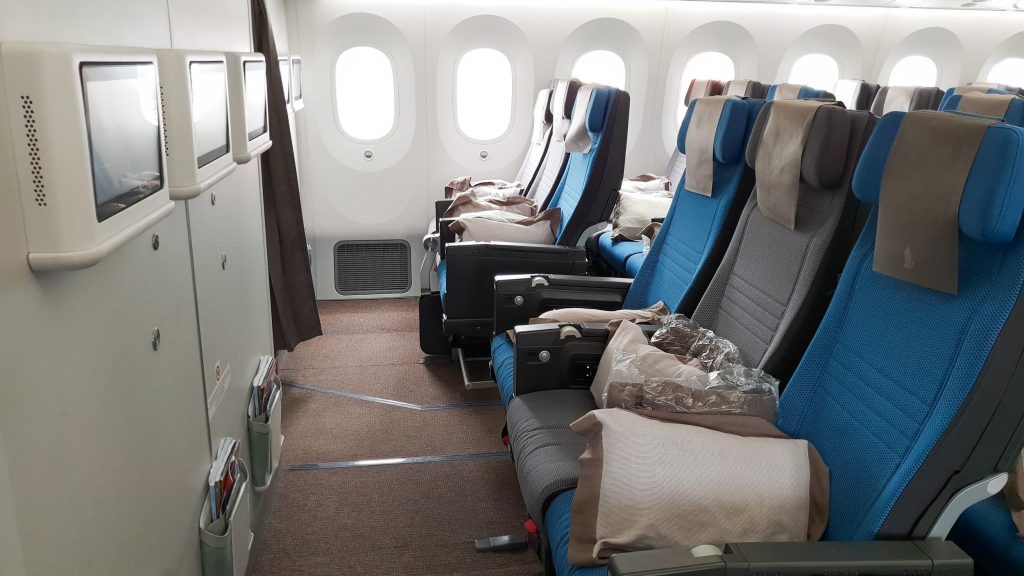 Premium Economy Class experience
It's a small step up in Premium Economy, with leather seats and more space all around you. This might be the choice for those seeking a slightly better experience than Economy Class. In terms of food, there's not too much difference between the two classes for normal flights.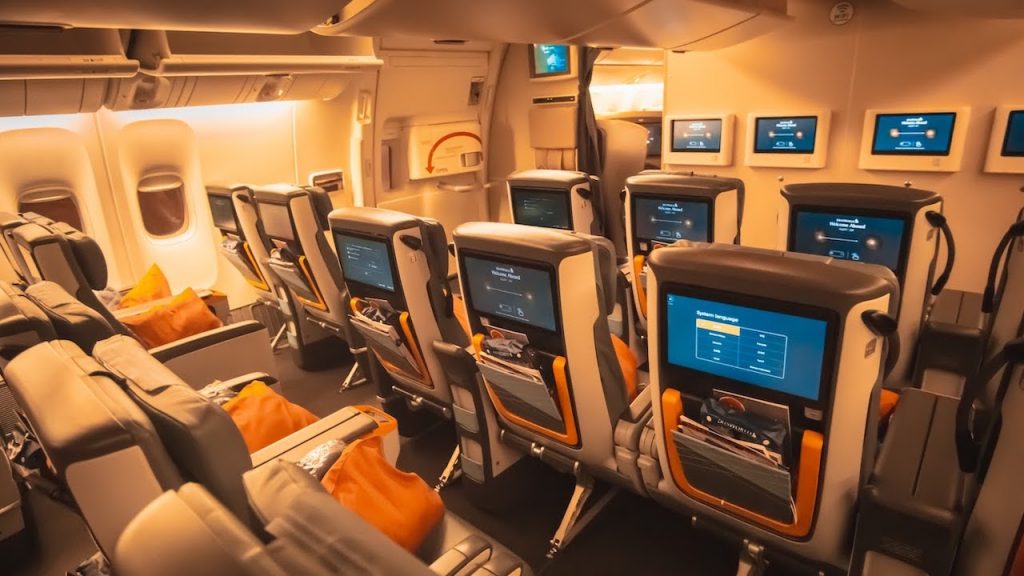 Business Class experience
Assuming a newly-refurbished Airbus A380 is chosen, Business Class is a major step up in terms of comfort and the 'cool' factor. Enjoy a futuristic pod with plenty of legroom and a crystal-clear in-seat entertainment screen. There is a major price jump to S$300 for this cabin experience, though.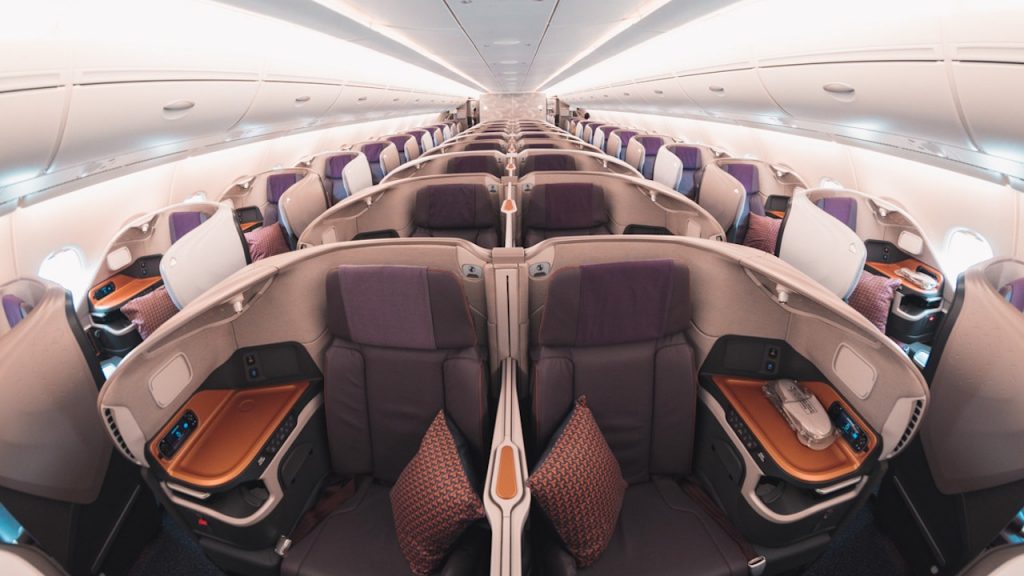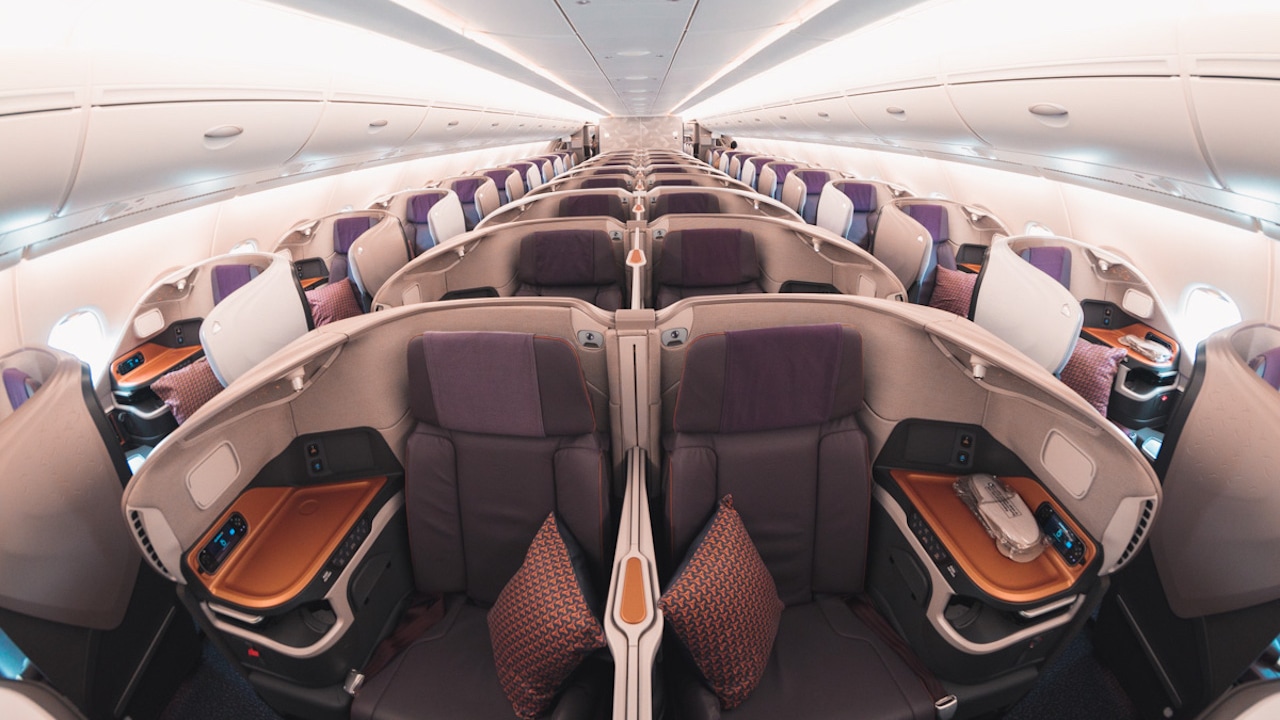 But, there is a good chance that an older Airbus A380 with the original Business Class seats would be used instead (for reasons explained later on). If that's the case, you'll end up with a wider but clunkier seat, with a smaller entertainment screen.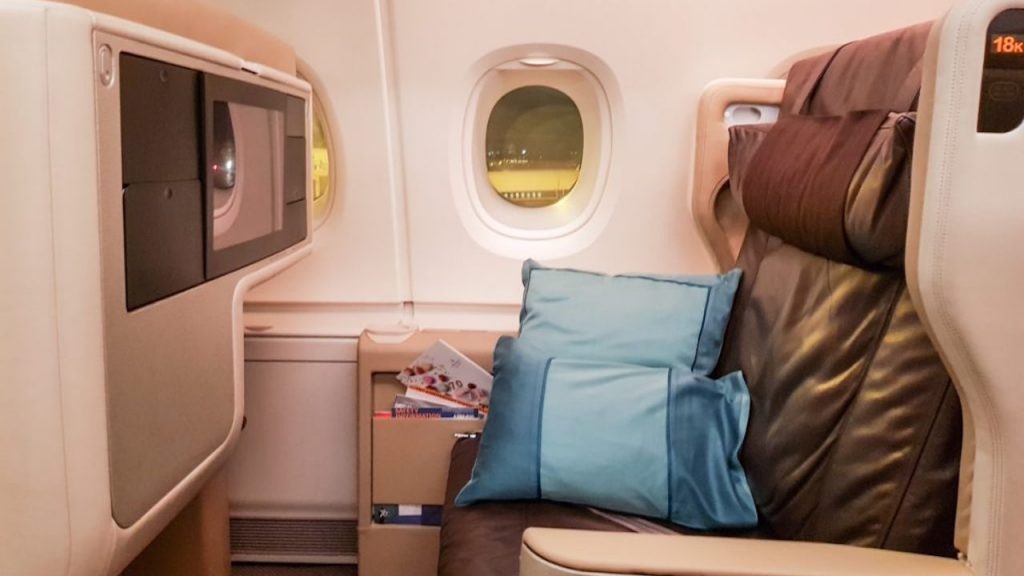 Suites Class experience
Once again assuming it's one of the newer Airbus A380 cabins, Suites would consist of six jaw-dropping rooms each with a few square metres of real estate. However, this design doesn't allow for couples to dine opposite each other. It also costs an eye-watering S$600 though.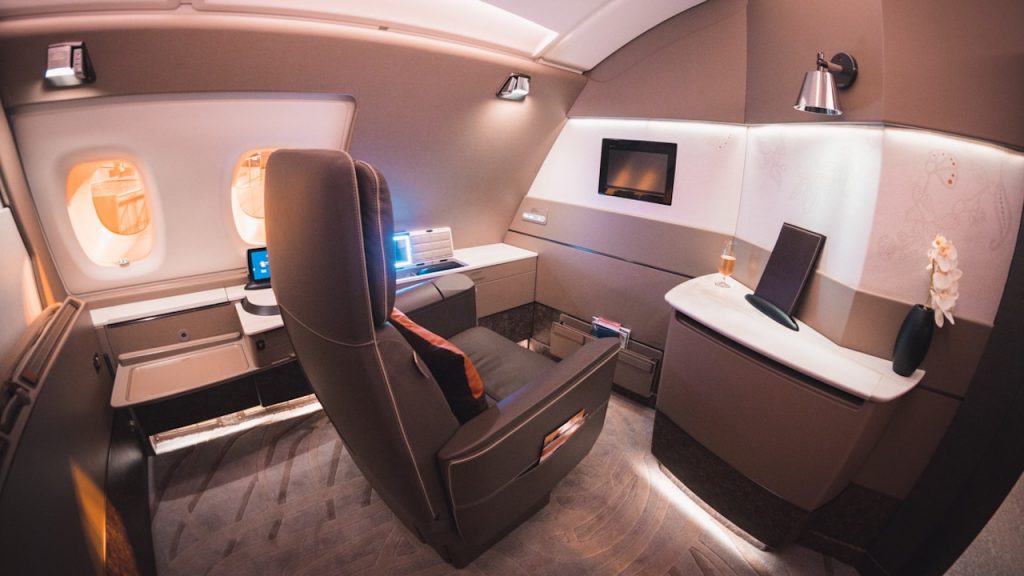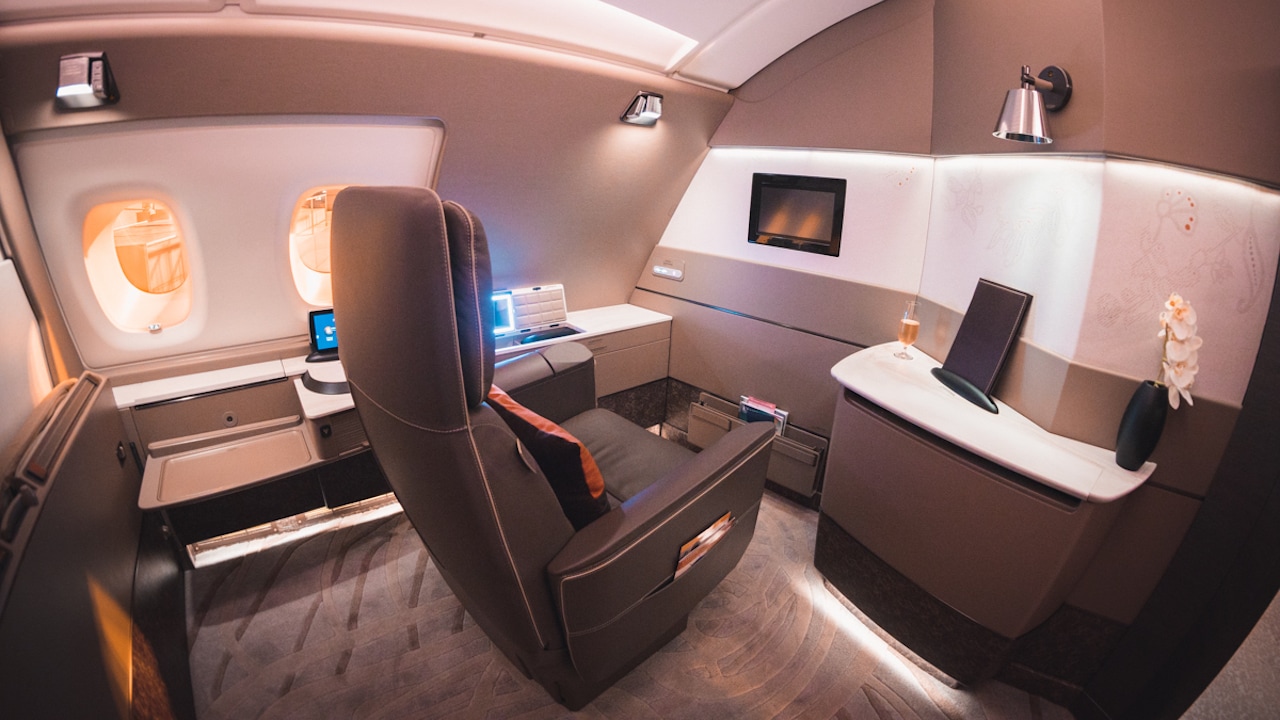 What may be more likely (unfortunately) is the utilisation of an older Airbus A380 with 12 Suites, each with the ability to accommodate two people dining. It's still very comfortable, but no comparison to the new Suites. However, Singapore Airlines would be able to sell a lot more tickets this way, which would be a major contributing factor.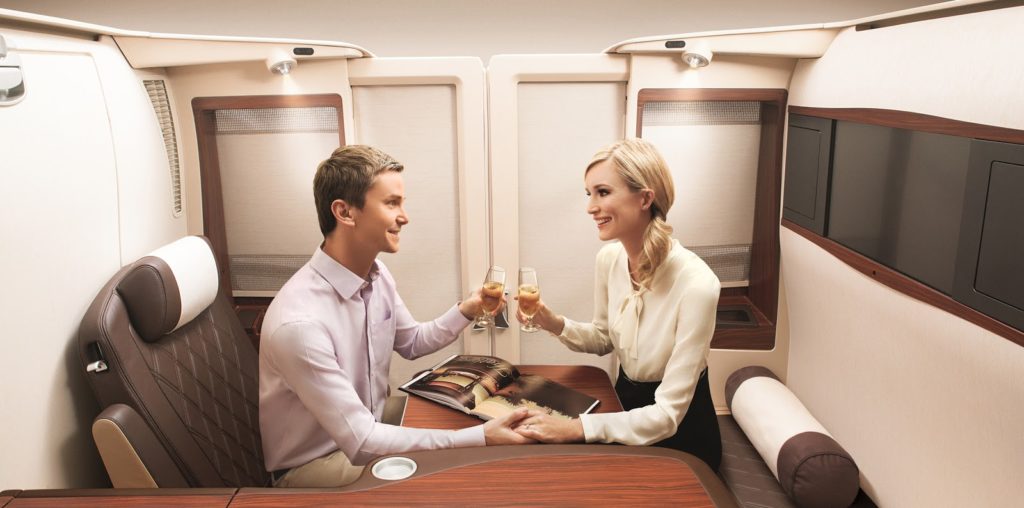 Summing Up
It's great to see airlines getting creative during these times. The whole travel experience depends highly upon flights and many seasoned travellers will have fond memories with certain airlines. Carriers can tap into this sentimental value with offerings such as Singapore Airlines' Airbus A380 restaurant idea.
As a further example, THAI is offering aircraft simulator experiences to the general public as another neat way to raise some funds while giving enthusiasts another thing to tick off the bucket list. This could be something that Qantas and Virgin Australia might attempt down the track as well.
Singapore Airlines is strongly disadvantaged from being based in a city-state with no possibility of domestic flights, so it is at the mercy of international border restrictions. Conversely, Australia's airlines are still mostly free to fly around the country and generate revenue, albeit at a smaller scale.
But with all of Qantas' flagship Airbus A380s with First Class grounded for the next few years, and Virgin Australia planning to shed all of its existing wide-body jets, don't expect any aircraft dining experiences to come down under.

Singapore Airlines to offer an Airbus A380 restaurant experience to grounded flyers
was last modified:
August 24th, 2023
by