Qatar Airways upgrades to A380 for Perth flights
Opens up First Class Reward opportunities for Qantas, Velocity and Qatar Privileges Members.
Posted:
September 21, 2022 - 1:00 pm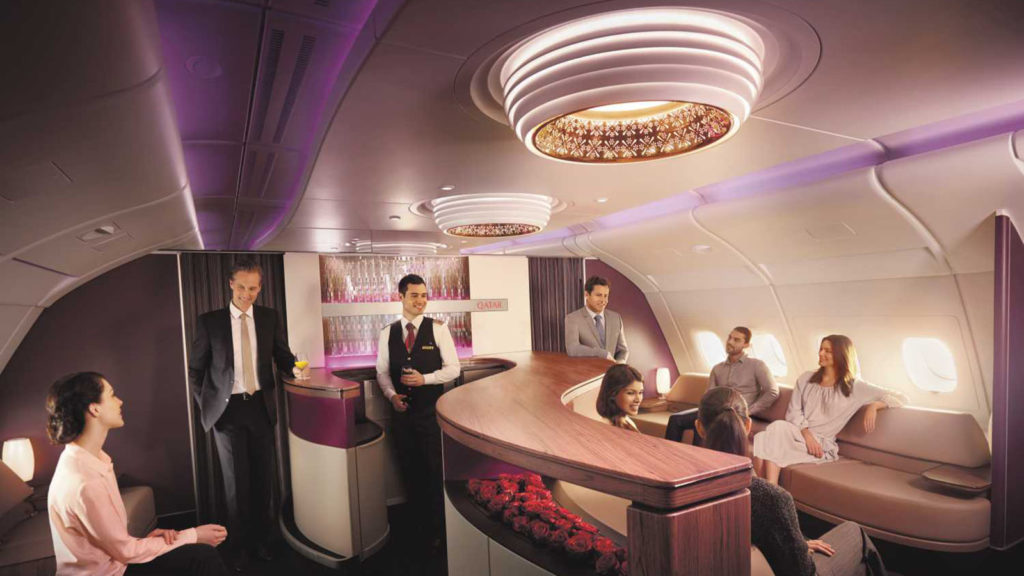 What we'll be covering
Hot on the heels of our recent announcement that Qatar Airways is flying the Airbus A380 between Sydney and Doha comes the news that Perth is to be added to Qatar's A380 flying roster. The double-decker superjumbo is set to take to the skies of Perth from 6 December 2022, replacing the current flights that are operated by Boeing 777-300ER aircraft.
The upgrade introduces Qatar First Class to Perth and accommodates an additional 163 passengers daily. The new look configuration includes eight First Class suites, 48 fully-flat seats in Business Class and a staggering 461 Economy seats across both decks, for a total of 517 seats.
Of course, there's a trade-off – the A380 doesn't have Qatar Airways' famed Qsuites in Business Class. But high-flying travellers can still cool off at the onboard bar, which the airline calls the 'Sanctuary Lounge Bar'.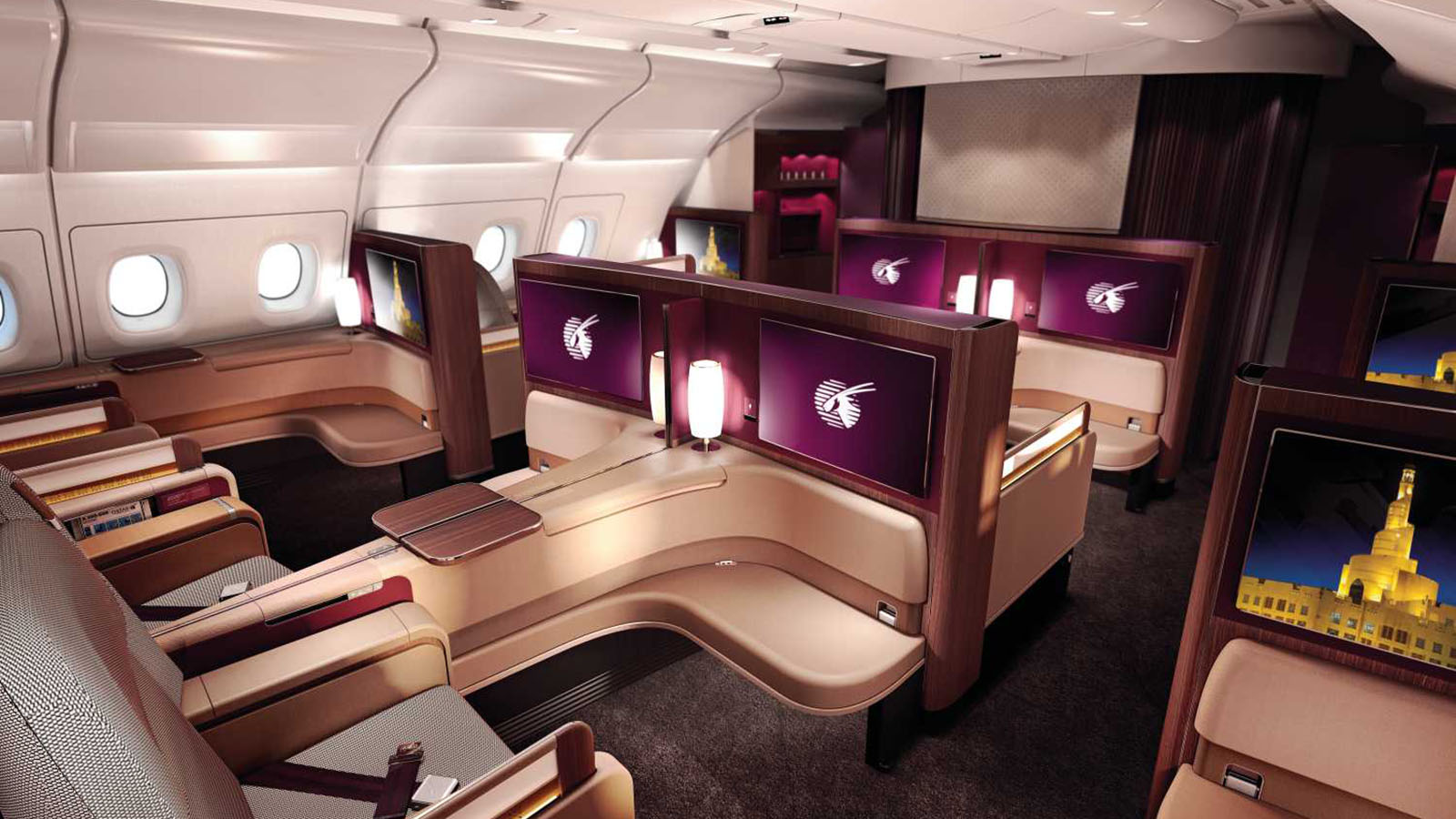 Passengers in Economy should also feel more comfortable, with a slightly wider seat width of 18.5 inches (47cm). That's about 3 cm more than the other jets. And with long-haul flying, every centimetre counts.
Ad – Scroll down to continue reading.Minimum spend, terms & conditions apply.
How to book the Qatar Airways Airbus A380
Keen to experience this for yourself? Just hop on Qatar Airways' daily 15-hour flights between Sydney and Doha. QR908 pushes back at 8:40 pm and lands in Sydney at 5:15 pm the following evening. After a few hours on the ground, QR909 takes off from Sydney at 9:10 pm to arrive in Doha at 4:45 am the next day.
The airline switched its loyalty currency to Avios in March 2022 and also released a big swathe of reward seats simultaneously, many of which were quickly snapped up by eager Point Hacks readers.
Unfortunately, for this new A380 service, you will likely be disappointed if you want to use your Qantas Points to snag a Business or First Class seat on the A380. At least if you want to use your Qantas Points right now. I searched Classic Flight Reward availability for the next 12 months and could only find one First Class reward for the next 12 months. Just one First Class seat and no Business Class seats.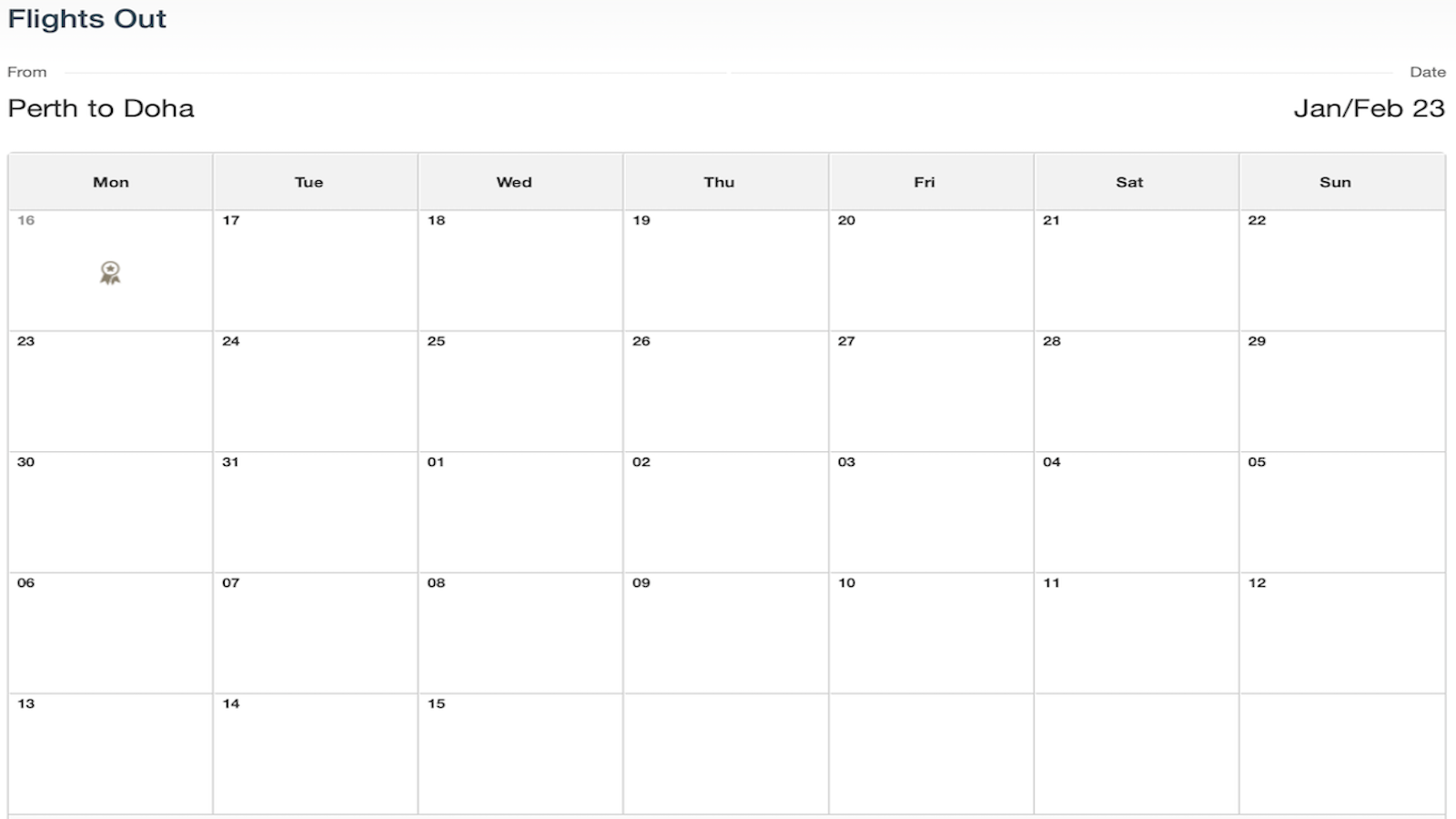 While there are currently no Classic Flight Reward seats available, that doesn't mean that more seats won't be released as you get closer to your departure date. So make sure to keep looking or utilise the services of a third-party platform like ExpertFlyer.
You can lock in Qatar Airways reward seats up to 353 days in advance with Qantas Points. If you have Avios, use them with Qatar Airways Privilege Club to get the best availability and lowest co-payments.
Also, Qatar Airways and Velocity Frequent Flyer recently inked a new partnership, meaning that Velocity members can use their Velocity Points to book the Airbus A380 experience. But with Virgin's booking calendar only opening 330 days in advance, you'll have to rely on a good dose of luck to get those coveted rewards.
Example: Qatar Airways First Class from Perth to Paris
With Qatar Airways also flying the Airbus A380 onwards to Paris and London, you can get a First Class reward all the way from Sydney. Here are the points or Avios you'll need:
| | | | |
| --- | --- | --- | --- |
| Route/Program | Qantas Points | Avios | Velocity Points |
| Perth-Doha | 129,300 | 105,000 | 114,000 |
| Doha-London, Paris | 89,800 | 64,500 | 78,000 |
| Perth to London, Paris (via Doha) | 199,300 | 135,000 | 177,000 |
Points or Avios needed for First Class Qatar Airways rewards. Taxes are extra.
You certainly get the best value flying all the way from Perth to London or Paris, especially with Avios. Booking this fare gives you access to the excellent Qantas Sydney International First Lounge and the Qatar Airways Al Safwa First Lounge in Doha. Both easily rank among the best First Class lounges around the world.
Summing up
It's great to see airlines beginning to increase capacity. And Qatar upgrading to an A380 service ex-Perth should also be a welcome addition. More seats mean more competitive fares, and as the supply/demand balance normalises over the coming year, increased Classic Flight Reward seat opportunities.
And while this means Qsuites will be no more from Perth, the Sanctuary Lounge Bar is a great alternative. Pair that with excellent onboard service, great food and wine on demand and incredibly comfortable fully-flat beds, and you're guaranteed to get great value from your Points!
Qatar Airways upgrades to A380 for Perth flights
was last modified:
August 24th, 2023
by