Qantas, Virgin, adapt in second year of pandemic
But both airlines are bringing on plenty of new routes.
Posted:
May 20, 2021 - 12:00 pm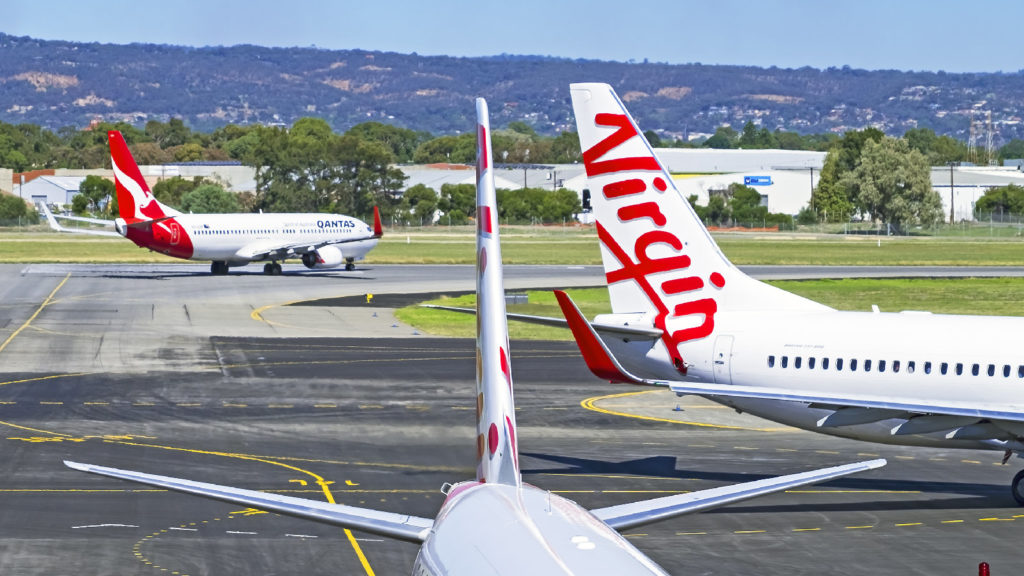 What we'll be covering
It should come as no surprise that our nation's two largest airlines are still feeling the pinch from COVID-19 related impacts – and that's just putting it lightly. Qantas reveals that it is projecting a $16 billion hole in its revenue by the end of FY2. But the future does seem ever-so-slightly brighter, with strong rebounds in domestic travel, the performance of Qantas Freight and, of course, the Qantas Frequent Flyer program.
Meanwhile, Virgin Australia is buoyed by a resurgence in local travel and will launch five new routes in the coming months, as well as adding more than 250 new jobs around the country, with Queensland, in particular, feeling the love from boosted tourism. Here are the latest updates from both airlines.
Ad – Scroll down to continue reading.Minimum spend, terms & conditions apply.
Qantas targets boosted domestic capacity
In the most recent market update, Qantas is forecasting a $2 billion statutory loss this financial year, even though domestic flight revenue is expected to double between the first and second half of FY21. Qantas Loyalty also recorded growth, with 'strong revenue' from partners. Almost 20,000 people have applied for Qantas' tier status match and flight redemptions are 85% higher now than in April 2019.
The airline currently reports domestic flying levels to be 75% of pre-COVID, but Qantas remains on track to reach 95% of previous capacity in the next few months. By 2022, Qantas is hoping to go 7% above its pre-COVID capacity, while Jetstar is ambitiously targeting a 20% increase during the same period.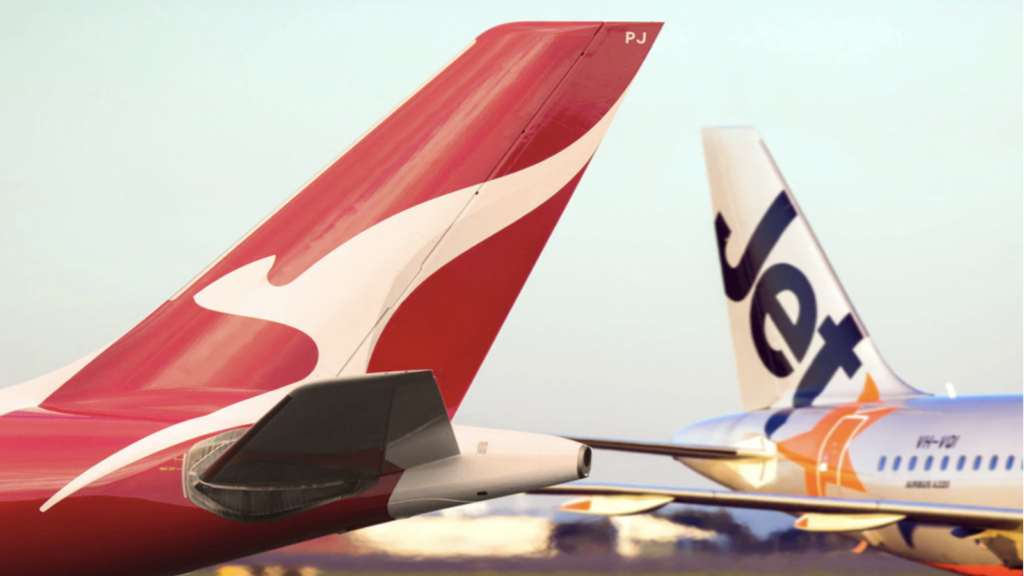 Overall, Qantas and Jetstar have announced 38 new routes since July 2020, and have brought all domestic aircraft back into service. As previously reported, QantasLink has activated eight Embraer E190 jets from Alliance Airlines, while Jetstar is reactivating up to five Boeing 787s for domestic flights and loaning an extra six Airbus A320s from its sibling in Japan.
On the international front, demand to New Zealand in the trans-Tasman bubble is arguably soft, with flights running at 60% of pre-COVID levels. However, all of the airlines Boeing 787-9s and roughly half of its Airbus A330 fleet are active on a mix of freight, repatriation missions and normal passenger flights.
Finally, the airline will freeze wages across crew and management for at least two years and offer voluntary redundancies to international cabin crew in order to reach its target of $1 billion in annual cost reductions by the 2023 financial year. Currently, 16,000 of 22,000 employees are back at work, including all domestic crew, corporate staff, and some international crew.
We have a long way still to go in this recovery, but it does feel like we're slowly starting to turn the corner. It's great to see so many of our people now back at work and the majority of our fleet back in the air. Our recovery strategy of targeting cash-positive flying rather than pre-COVID margins is helping increase activity levels and repair our balance sheet.

We've adjusted our expectations for when international borders will start opening based on the government's new timeline, but our fundamental assumption remains the same – that once the national vaccine rollout is effectively complete, Australia can and should open up. That's why we have aligned the date for international flights restarting in earnest with a successful vaccination program.

– Alan Joyce, Qantas Group CEO, 20 May 2021
Virgin on hiring blitz, introduces new routes
In the wake of hiring more than 370 cabin crew recently, Virgin Australia will seek to recruit more than 250 new team members across its operational and corporate workforces. The carrier is hoping these roles will kickstart a 'significant pipeline of investment in new aircraft, new crew and new technology.'
Five new routes will benefit northern Queensland and the Northern Territory:
Perth-Cairns: Up to 4 flights weekly from 26 July 2021 (fares from A$189 one-way)
Adelaide-Cairns: Up to 4 flights weekly from 10 August 2021 (fares from A$199 one-way)
Darwin-Sydney: Seasonal daily services from 14 July 2021 (fares from A$229 one-way)
Sydney-Townsville: 3 flights weekly from 27 July 2021 (fares from A$149 one-way)
Melbourne-Townsville: 3 flights weekly from 17 August 2021 (fares from A$159 one-way)
In a boon for small and medium businesses, frequencies on the Golden Triangle of Sydney, Melbourne and Brisbane are set to be boosted by more than 30%, up to an average of 100 flights a day by October 2021. We've previously reported that Virgin is seeking to get its hands on 10 more Boeing 737s by the end of October.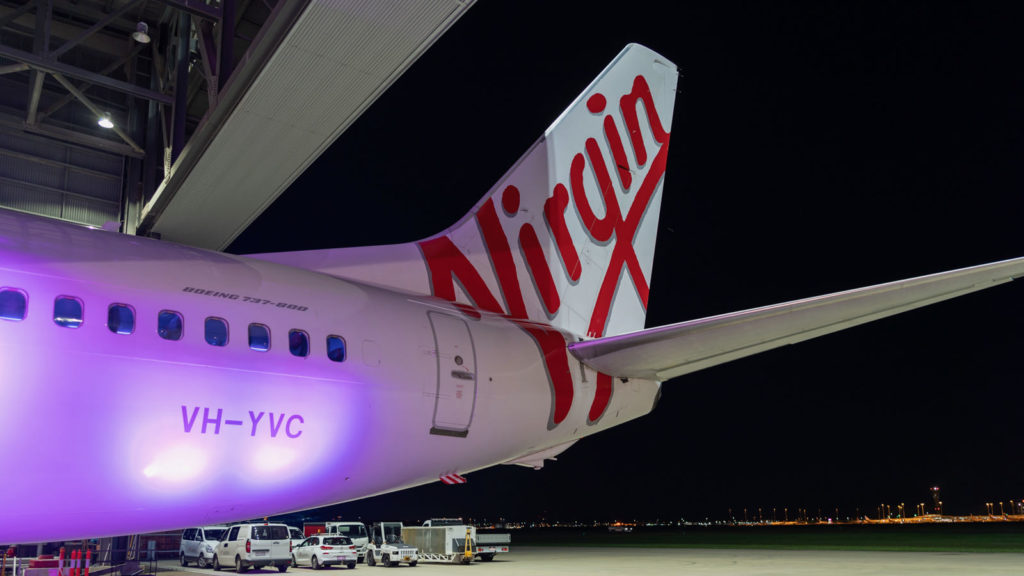 Growing confidence in the community, thanks to the vaccination rollout and domestic borders staying largely open, means the time is right for us to bring back jobs and put more aircraft in the skies. We are so pleased to have turned a corner from the worst of the pandemic and to soon welcome 250 new and highly skilled individuals into the Virgin Australia team.

And for our valued business customers, we are pleased to be offering more frequent services on our triangle routes between Sydney, Brisbane and Melbourne and to key centres across Australia. Like them, we know that nothing beats in-person engagement with customers, suppliers and team members.

– Jayne Hrdlicka, Virgin Australia CEO, 20 May 2021
Qantas, Virgin, adapt in second year of pandemic
was last modified:
August 24th, 2023
by