Qantas brings back First Class, upgraded A380 superjumbos
Experience a refreshed level of product and service in all 4 cabin classes.
Posted:
March 15, 2022 - 1:00 pm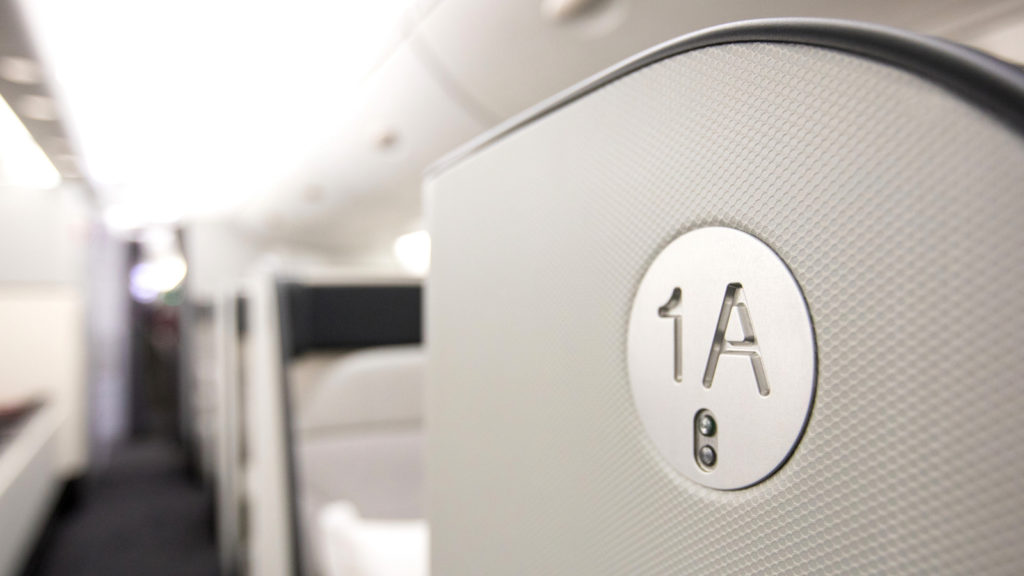 What we'll be covering
With international borders coming down, aircraft being dusted off and a buzz returning to many airports, it's exciting to see travel inching closer by the day to pre-COVID normality. And Qantas is ensuring it's not left behind.
From 27 March 2022, the airline takes another step towards normality. And what a big step it is! The full First Class offering will be returning to the skies in just a few weeks – available both in the air as well as on the ground. This means that the Sydney and Melbourne International First lounges will shift away from their current hybrid First/Business offering and revert back to a full First offering. Also on that date, Sydney and Melbourne International Business lounges will fling open their doors for the first time in over two years.
Point Hacks were invited as guests of Qantas to the official relaunch of Qantas First, held in the Sydney Qantas International First Lounge.
What does the relaunch mean for Qantas customers?
Currently, Qantas has been operating its A380 fleet on services between Sydney and Los Angeles, offering only Business, Premium Economy and Economy cabins. Some lucky Platinum One members have been offered an 'upgrade' to the First Suites, but the service has been at a Business level. This will all change on 27 March when Qantas reinstates its full First offering. And Qantas has confirmed with Point Hacks that this is the full, pre-pandemic offering.
The return of airline's premium offerings is a welcome sign of travel continuing to take off.

We know that our customers have missed the Qantas A380 travel experience as much as our team has missed being able to provide it for them, so it's fantastic that we're back in the air with our premium full service on these newly refurbished aircraft.

Qantas Chief Customer Officer Stephanie Tully
The A380 fleet is also set to expand, with a fourth A380 emerging from the Californian desert. For the AvGeeks out there, it is Reginald Ansett (VH-OQH). The expansion will allow for flights to London Heathrow via Singapore to also recommence in June.
With the superjumbos grounded indefinitely back in March 2020, Qantas made the best use of the downtime by upgrading their interior cabins, with all four cabin classes experiencing some level of upgrade.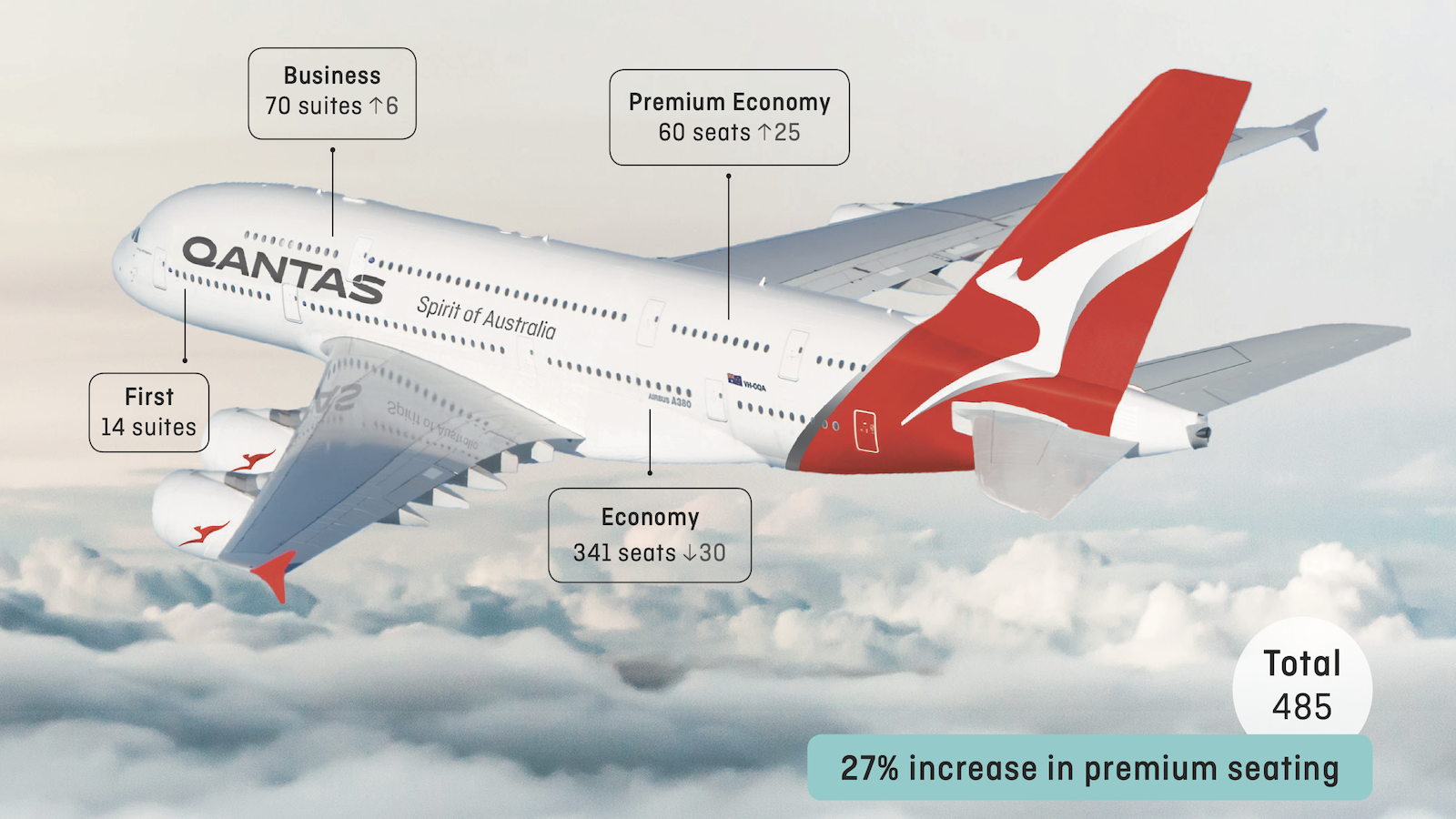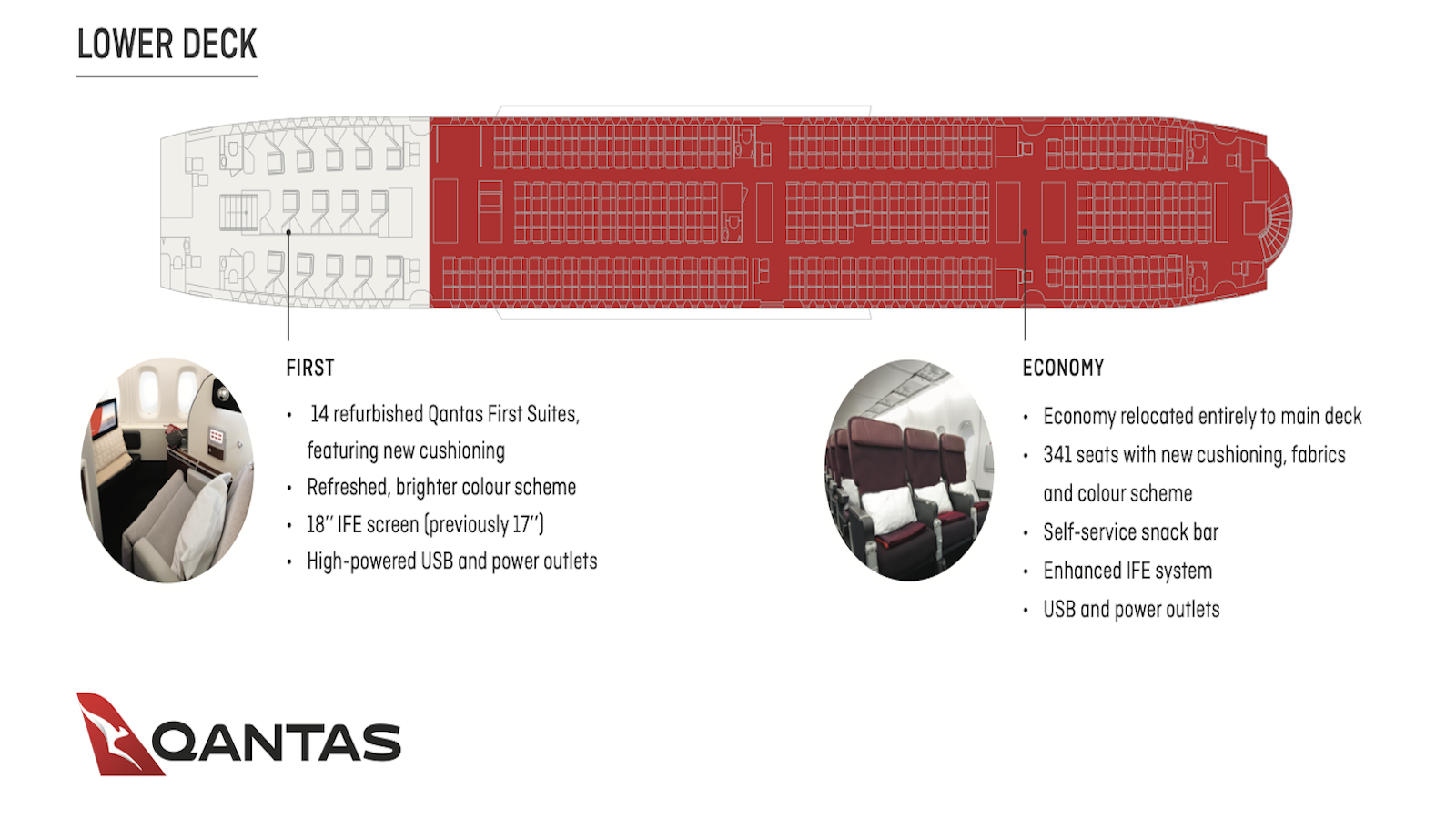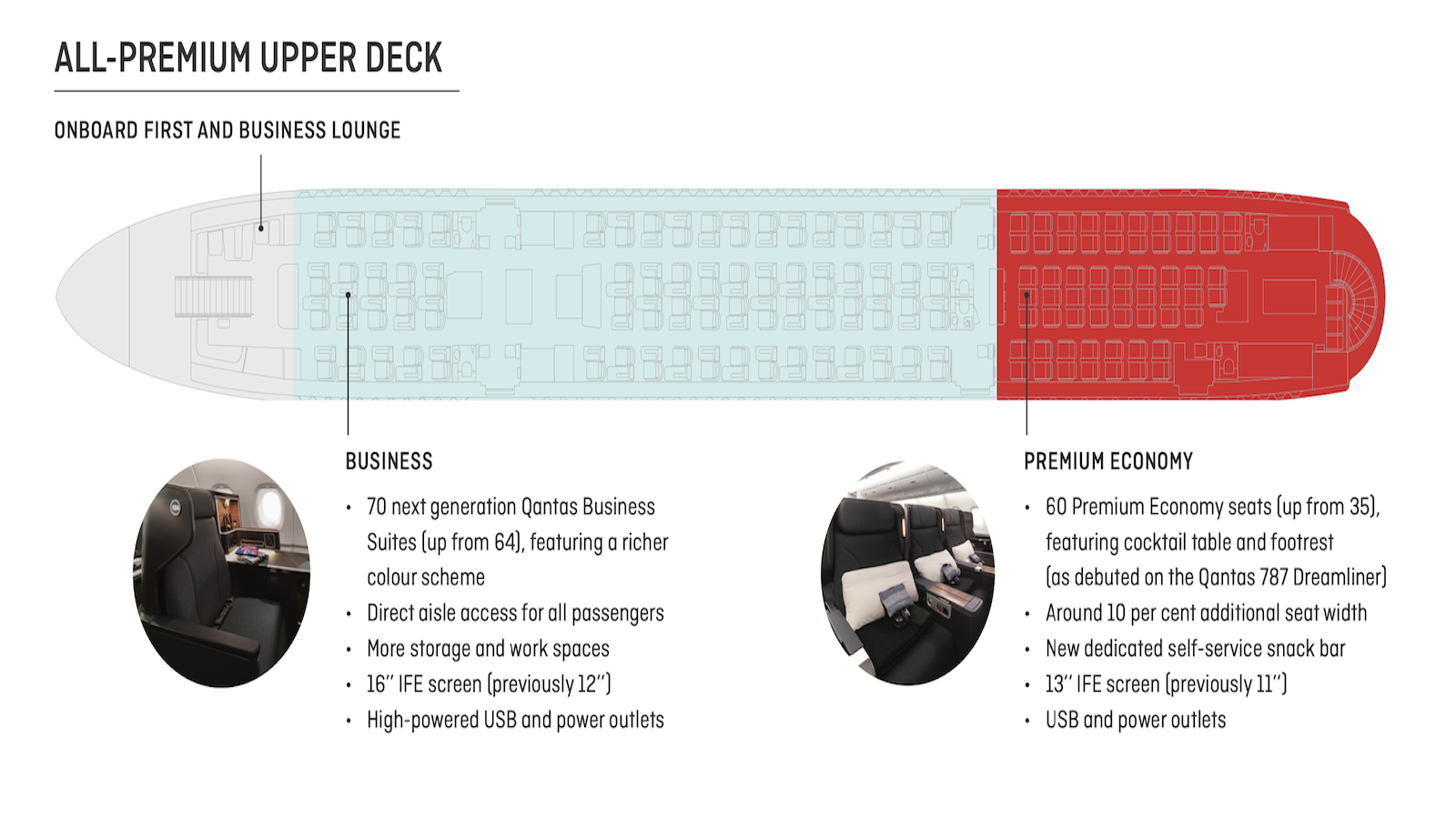 The A380 cabin now has 27% more premium seating. In total, 70 Business Suites were updated and Premium Economy was extended to 60 seats, up from 35. The First and Economy cabins also received a cosmetic makeover.
Ad – Scroll down to continue reading.Minimum spend, terms & conditions apply.
The new A380 experience
The A380 is the only fleet type that consists of all four cabin classes offered by Qantas: First, Business, Premium Economy and Economy. Well, at least for now. Qantas has confirmed that its Project Sunrise flights – to be flown by Airbus A350-1000 aircraft – will also offer four classes. But that story is for another day.
With all 10 remaining A380s undergoing upgrades, one thing is for sure. Passengers will receive an elevated level of comfort and experience.
Unwind before your flight
If you're lucky to book into Qantas First or hold Platinum One or Platinum status, then your first point of call is the dedicated First check-in suite. From 27 March, these check-in suites will be available to First customers at Sydney International Airport. Other airports will follow as travel demand increases.
Next up is a visit to the Qantas First Lounge. Returning to full operations from 27 March, the lounge will once again service just First, Platinum and Platinum One guests – as it did before the pandemic.
Eligible First Lounge customers will again enjoy a Neil Perry curated à la carte dining menu, Champagnes and fine Australian wines, as well as a seasonal cocktail selection.
Customers will also be elated to see that the lounge favourites are back. Salt and pepper squid, pavlova – they're still on the menu. And speaking of lounge favourites, Nestor, the much-loved lounge greeter is back, ready to welcome familiar and new faces alike to the lounge.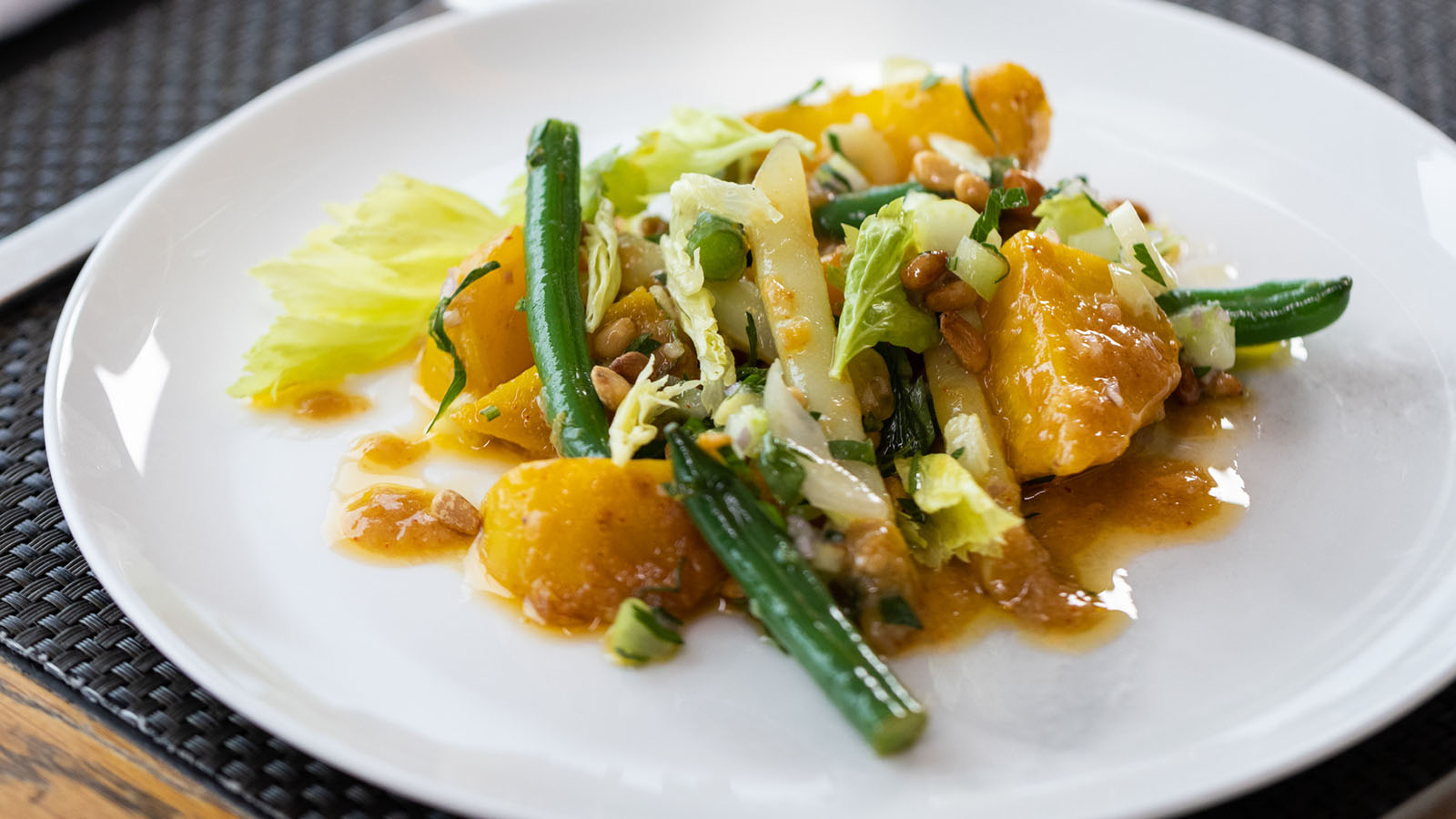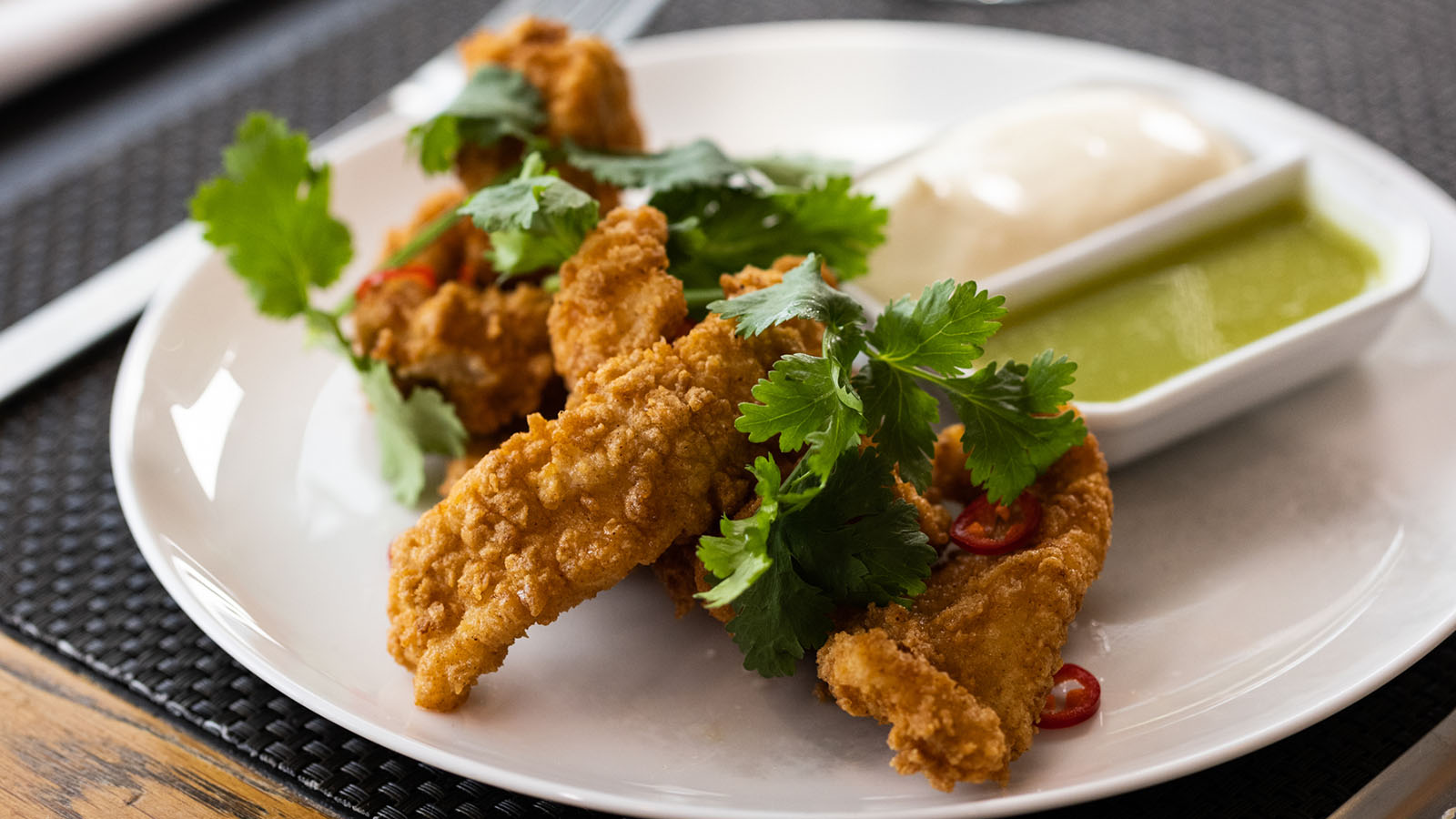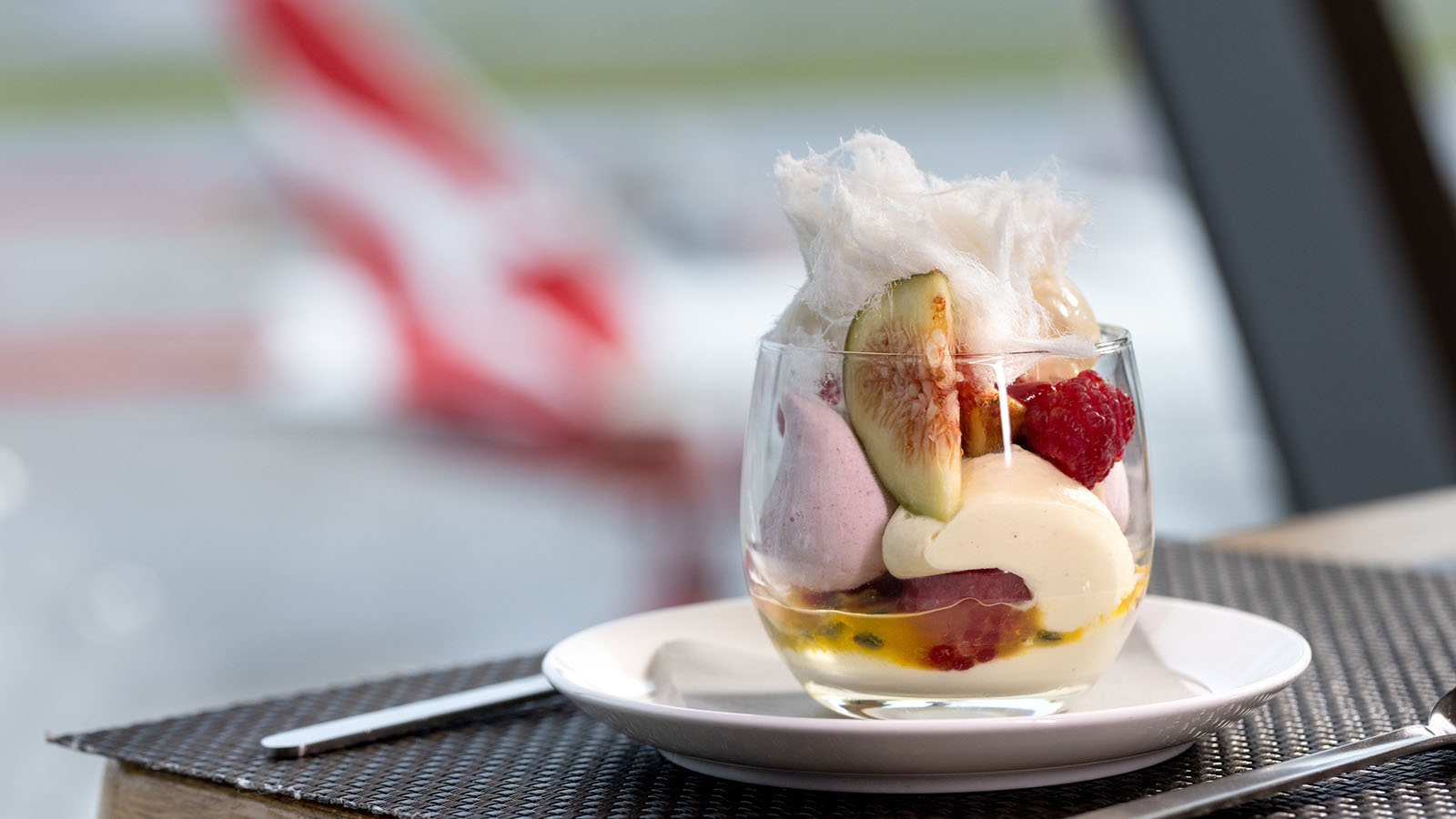 If you're looking for some pre-travel pampering, the First Spa will be ready and waiting. Bespoke treatments such as hot stone massages and mini facials using LaGaia products will be available.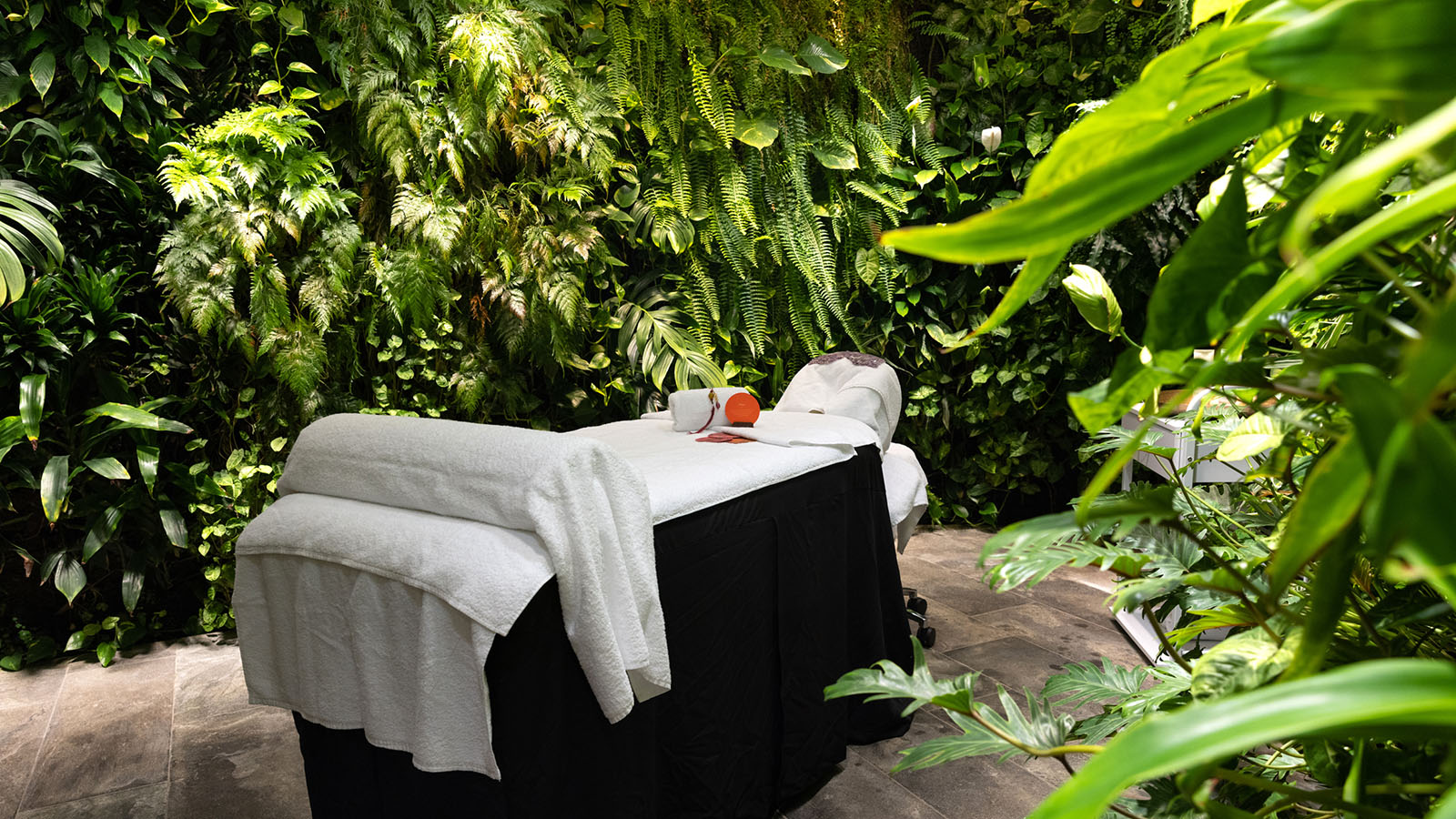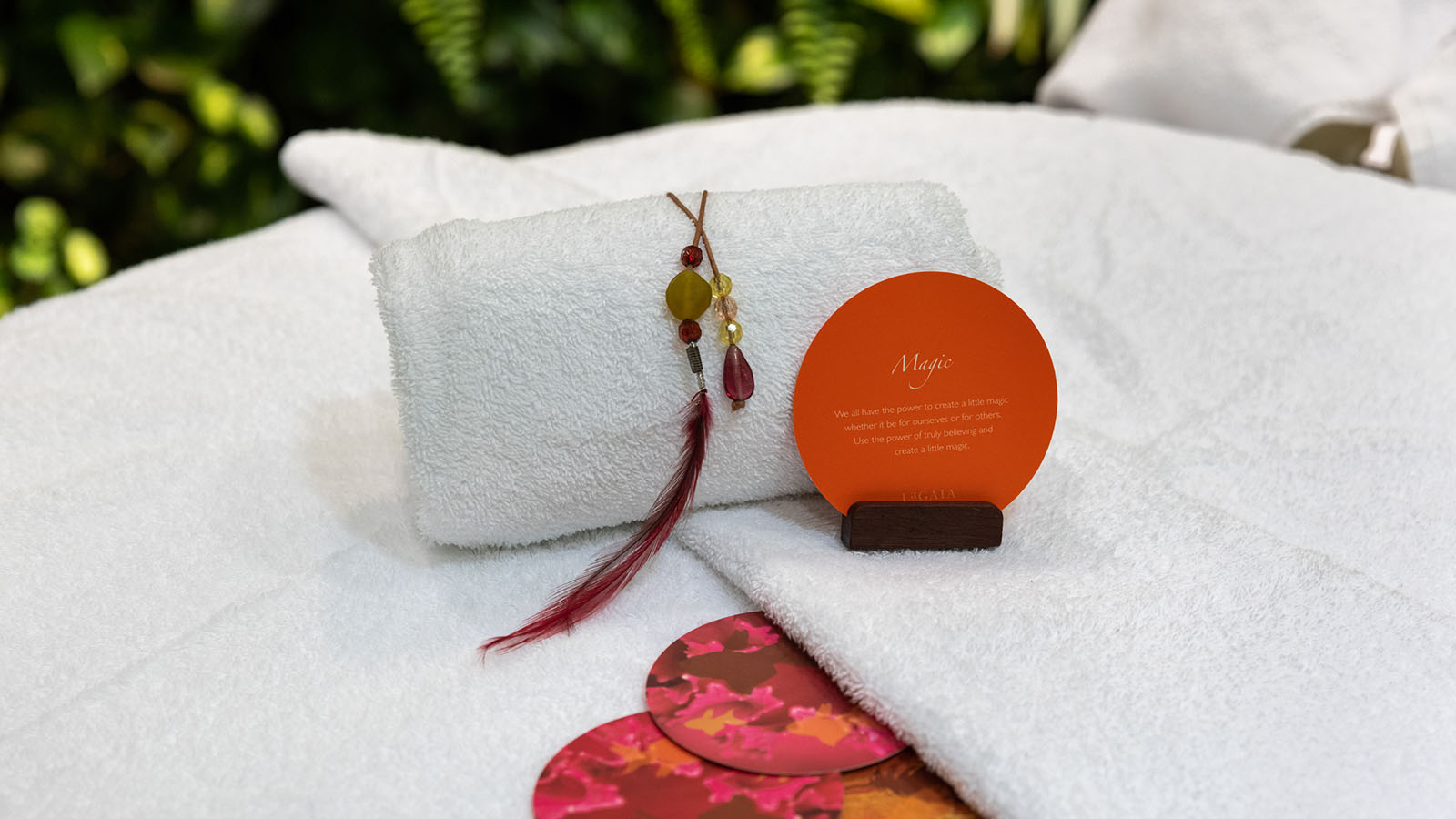 For Business Class passengers, Gold Frequent Flyers and Qantas Club members, you will be welcomed into the Sydney and Melbourne International Business lounges.
Your onboard experience
If you've travelled on the Qantas A380 in the past, you'll definitely be struck by how refreshed the cabins feel. While some changes have been in a practical sense quite minimal, the finished product exudes a new, brighter and more polished look than the outdated cabins of old.
The First cabin has a brighter colour palette applied, along with some minor seat changes. All in all, the seat still has a very familiar feel to it. The cabin retains its subtle sophistication, perfectly matching the understated but professional service of Qantas cabin crew.
The Business cabin sees the greatest change, replacing the older style cacoon Business seats with Business Suites found in the 787 Dreamliner fleet. This will be a very welcome change for passengers, finally introducing the concept of direct aisle access to all Business seats. The suites also provide passengers with a greater level of storage options and amenities, such as a wider seatback screen.
The A380 Premium Economy also sees a refreshed cabin that takes its cues from its 787 Dreamliner sibling. Sporting a much darker colour palette, the seat also offers some new enhancements. These include an ergonomic headrest that can be fitted with a purpose-designed pillow. In addition, the armrests of aisle seats now lower completely so there's no need to return the seat to the upright position to get up. The seats also come with a larger seatback screen as well as being 10 percent wider than its predecessor cabin.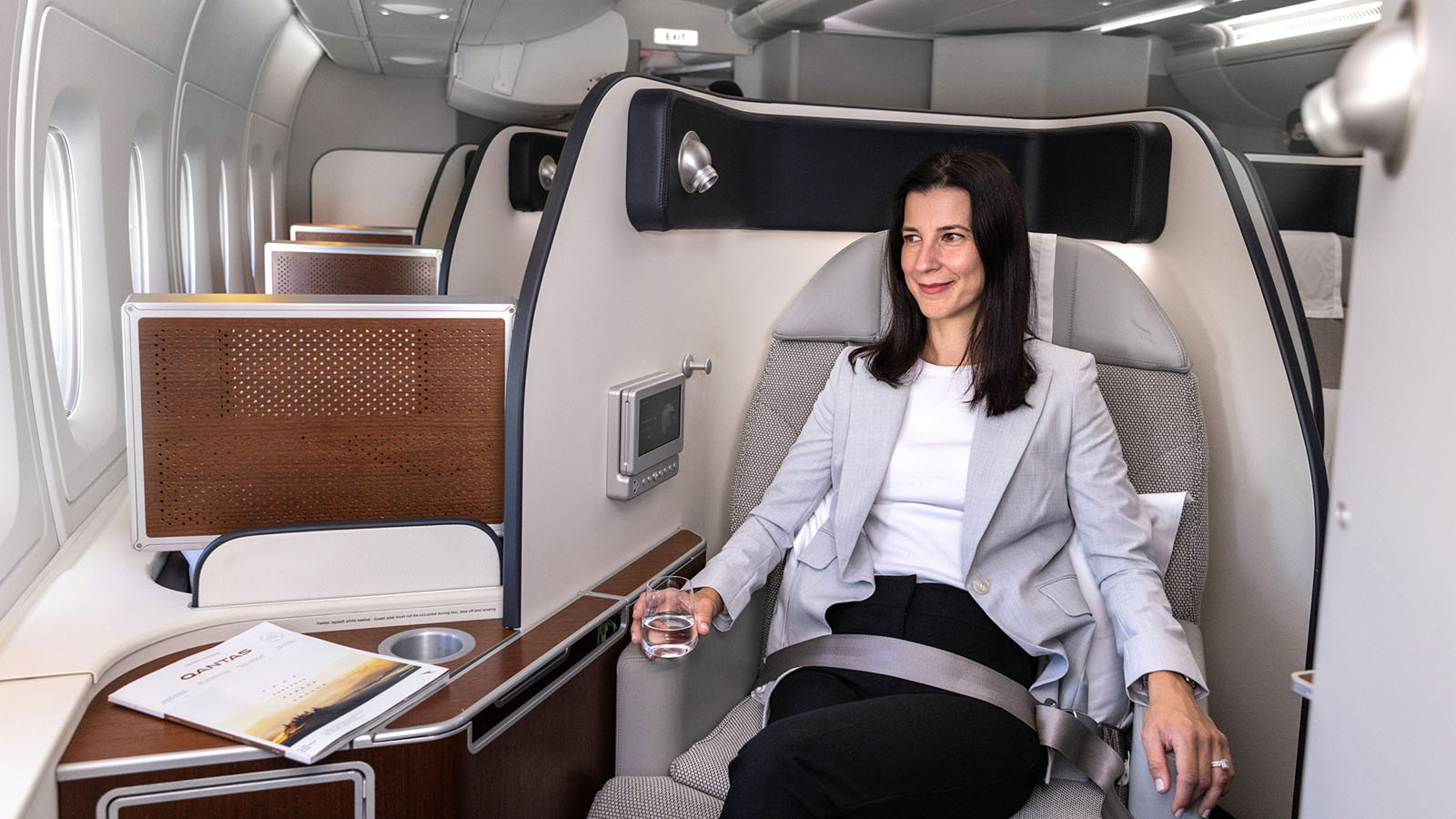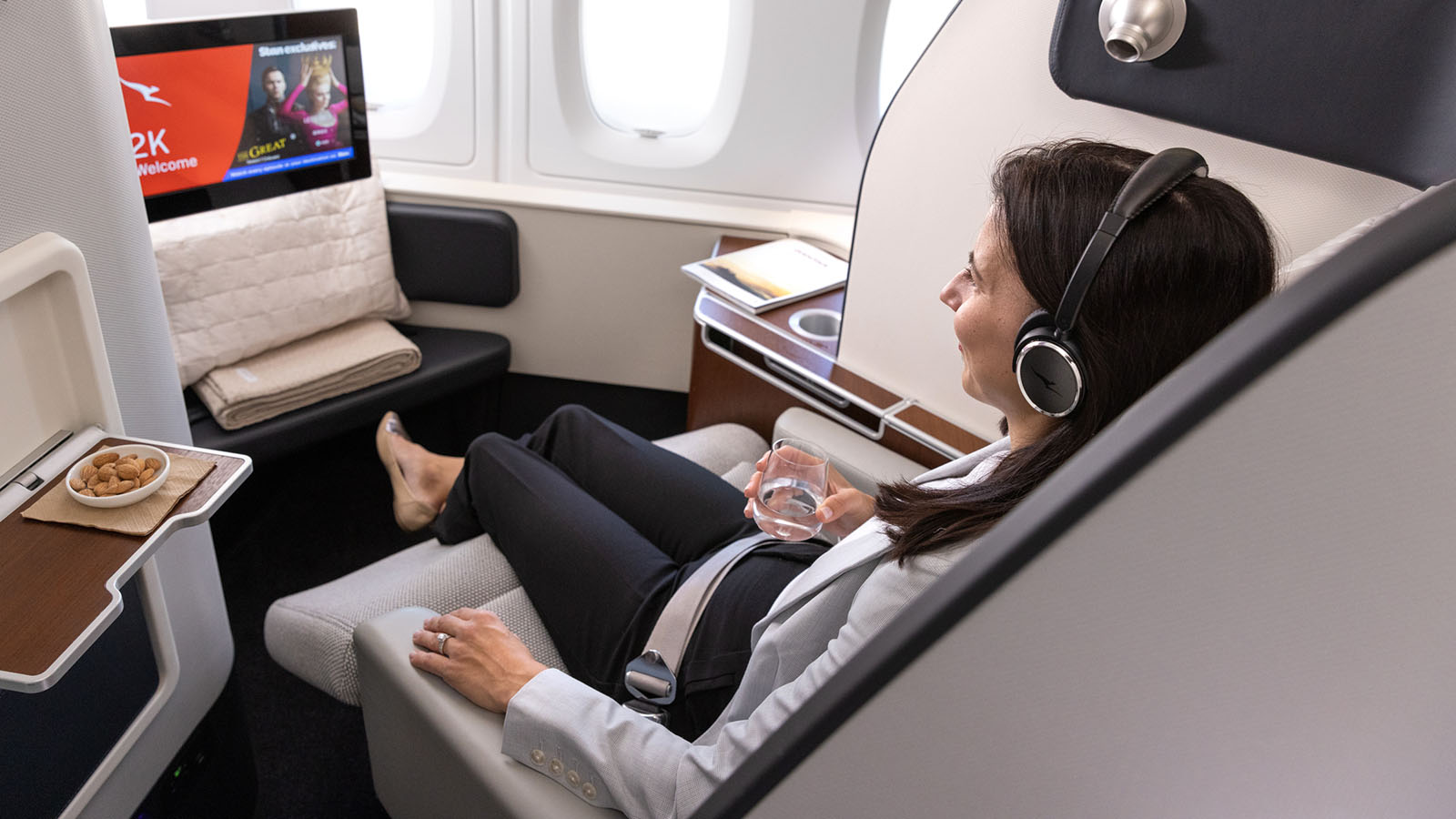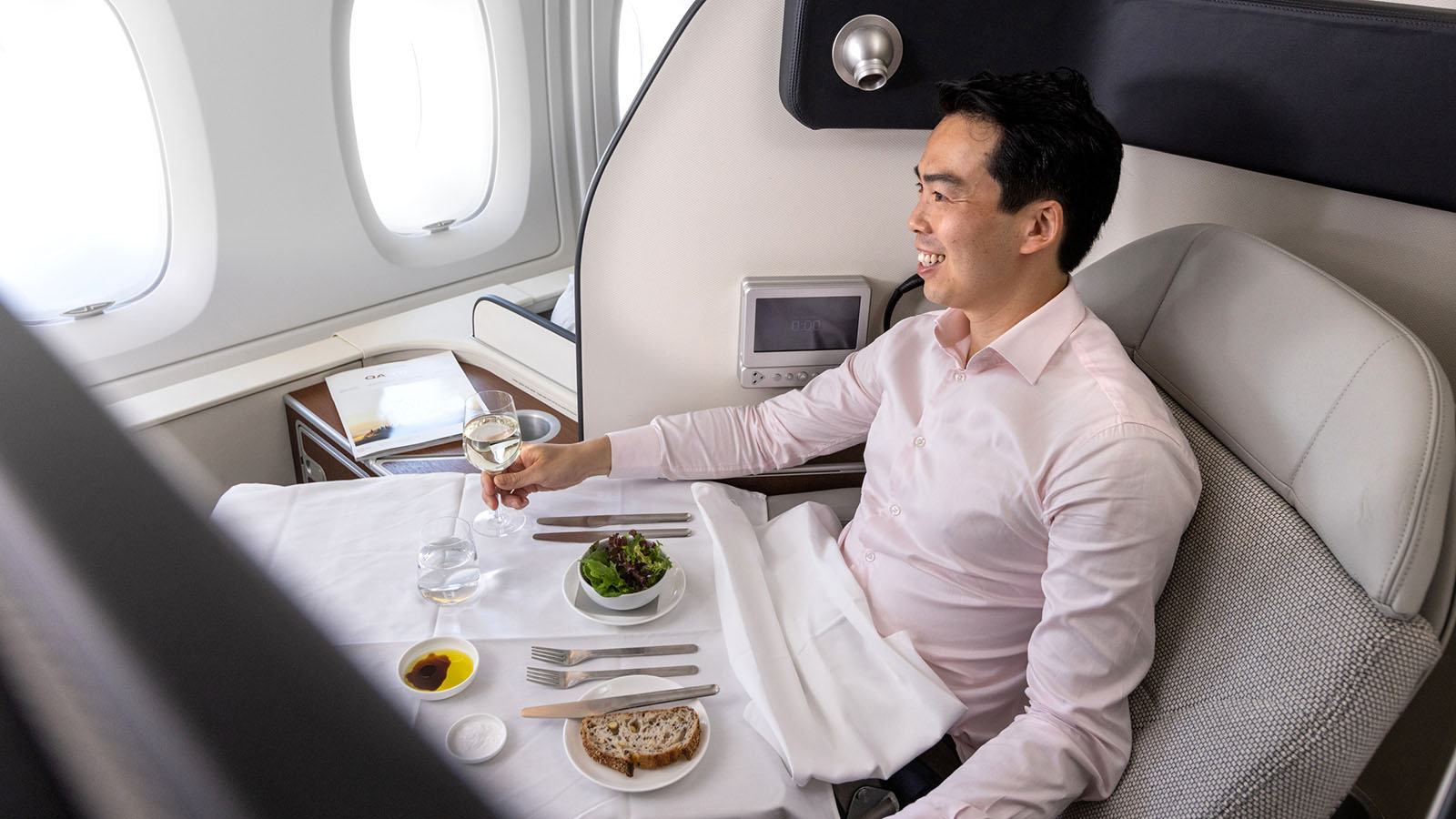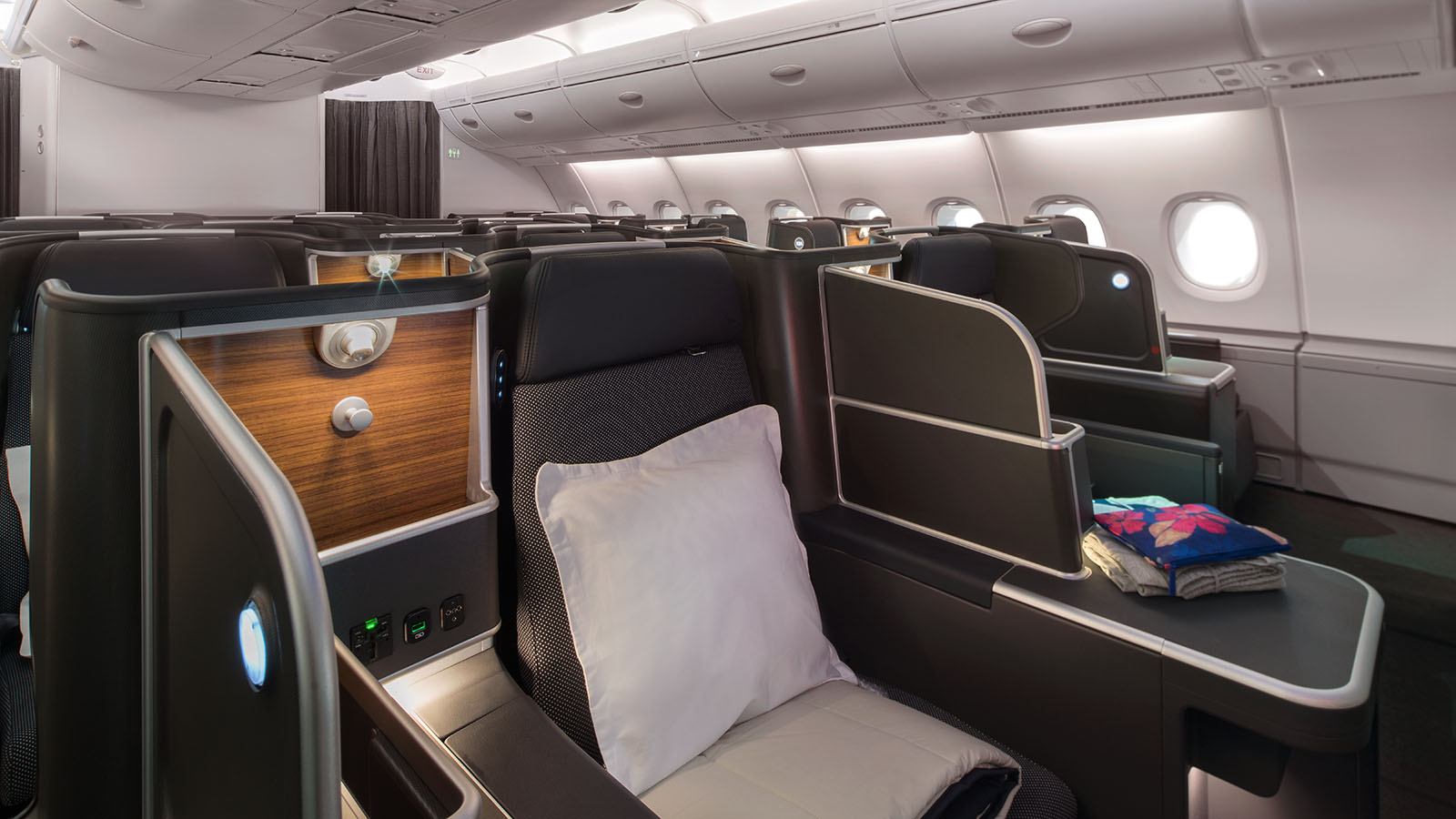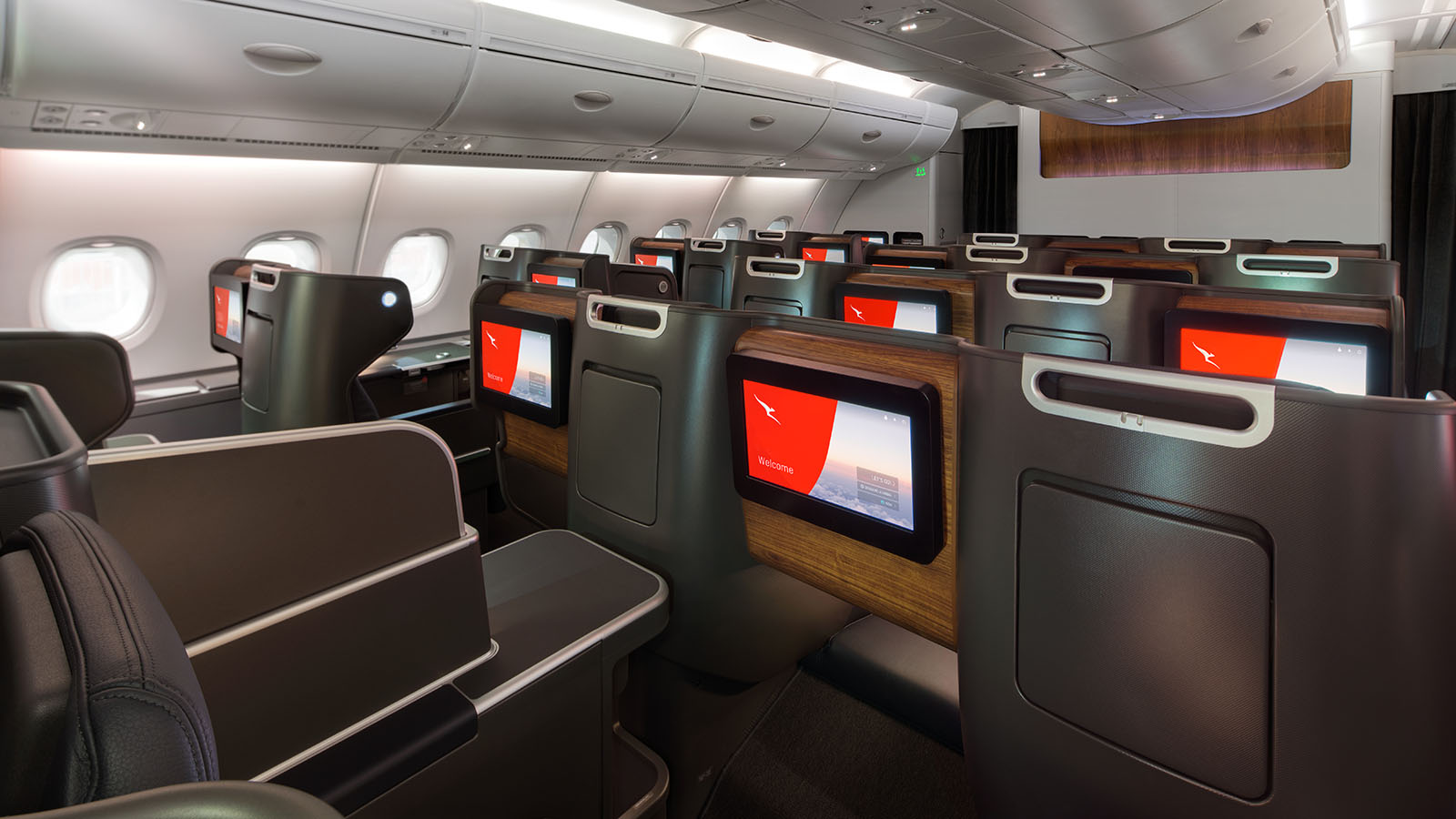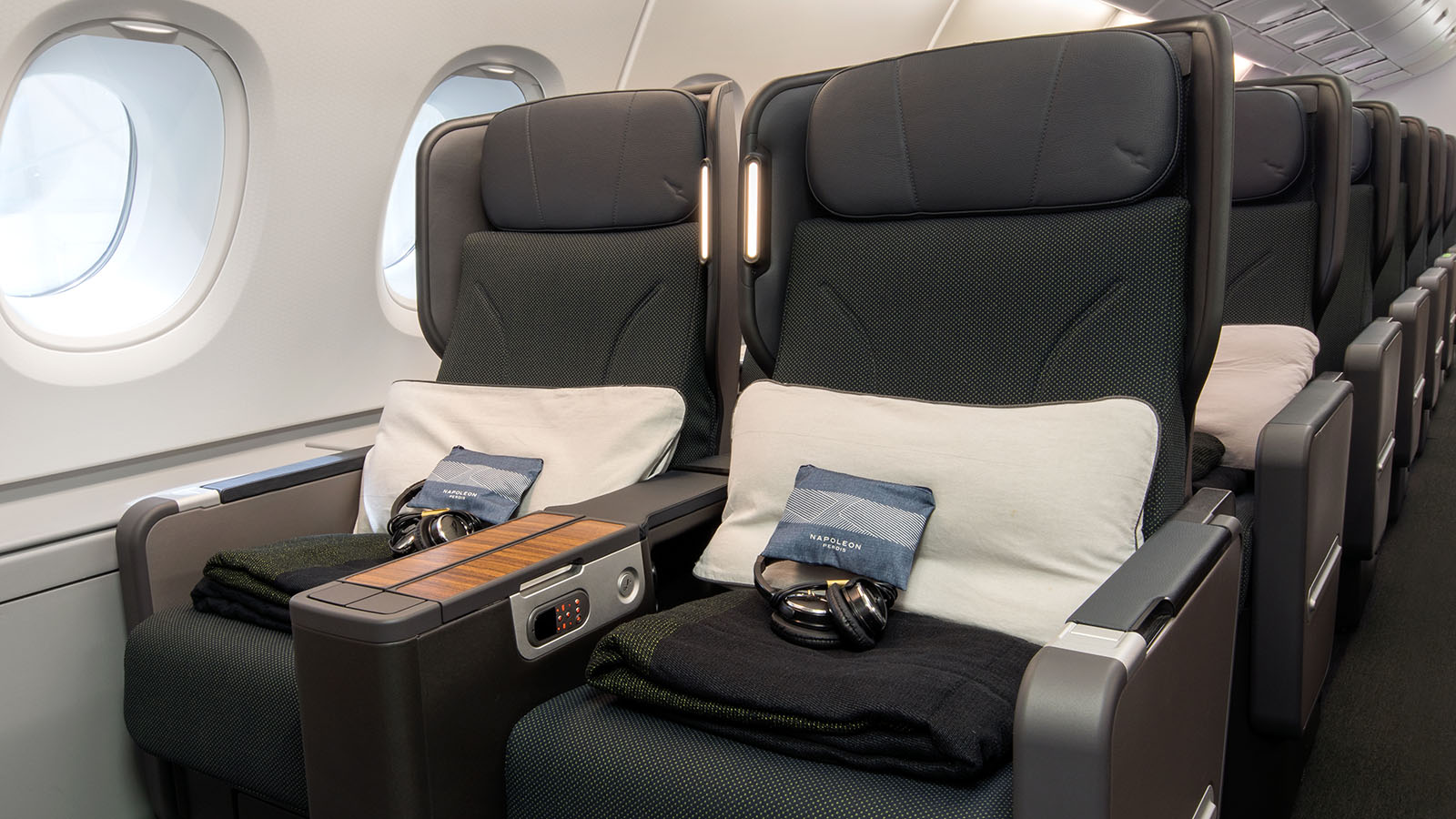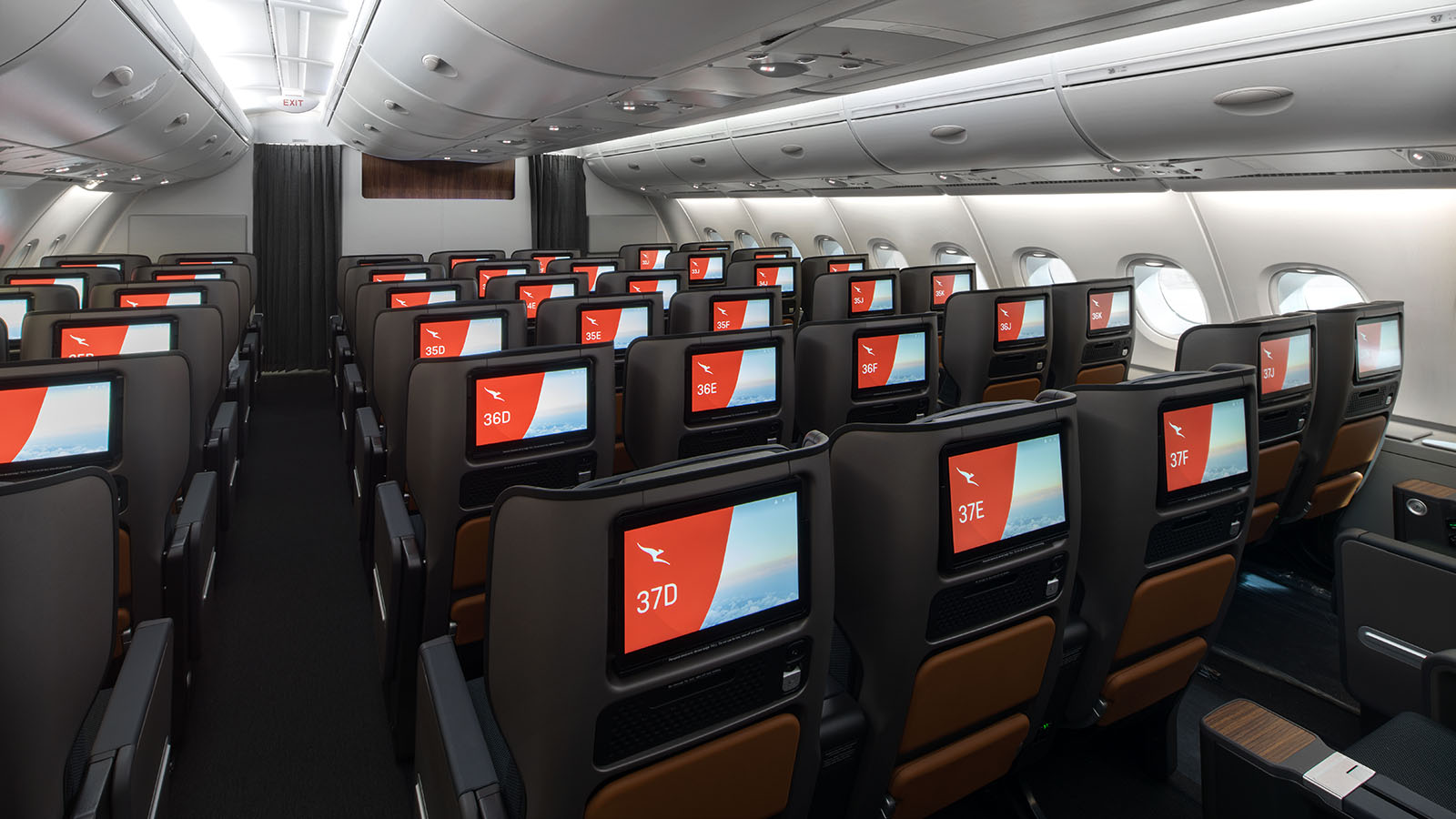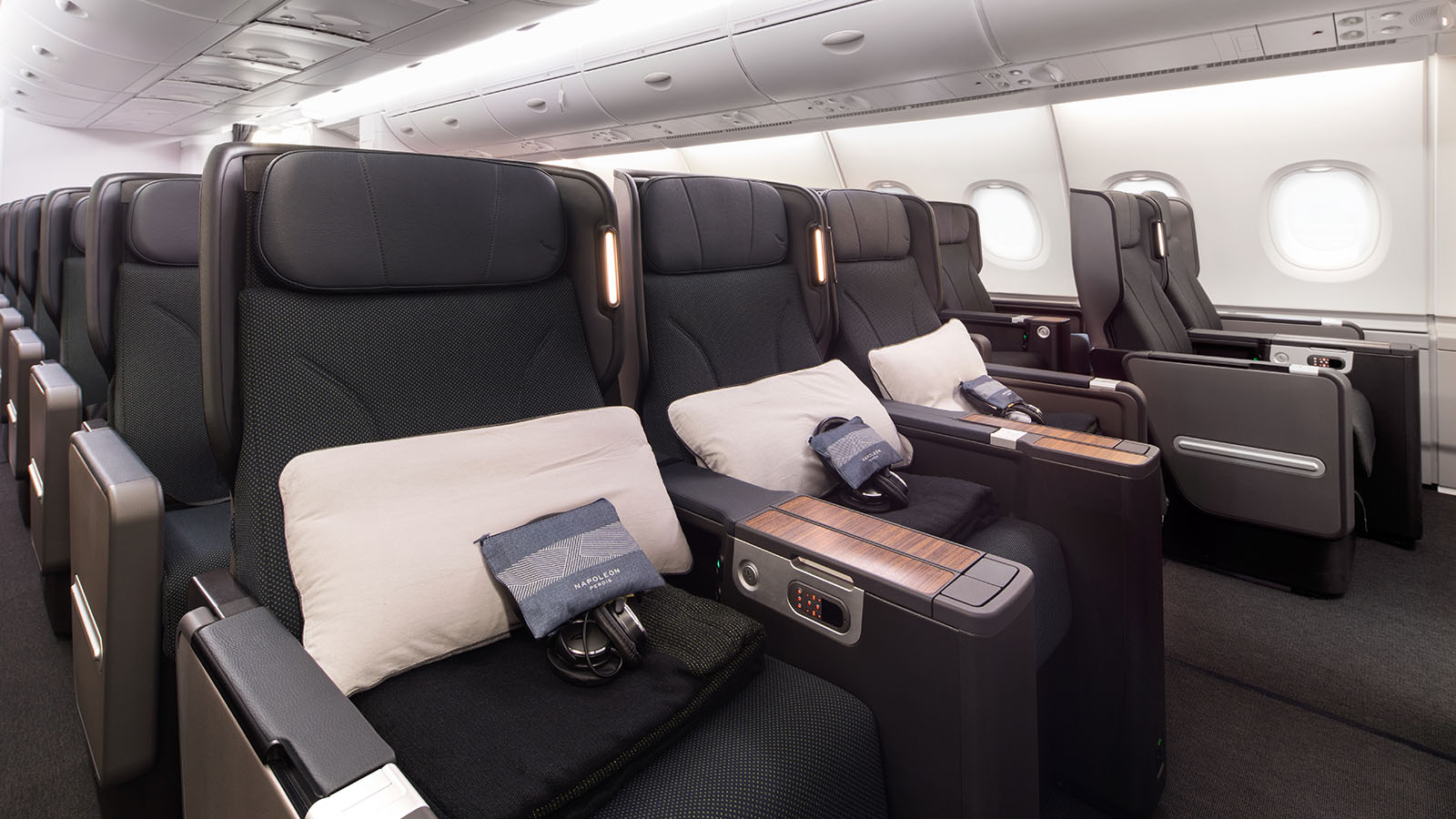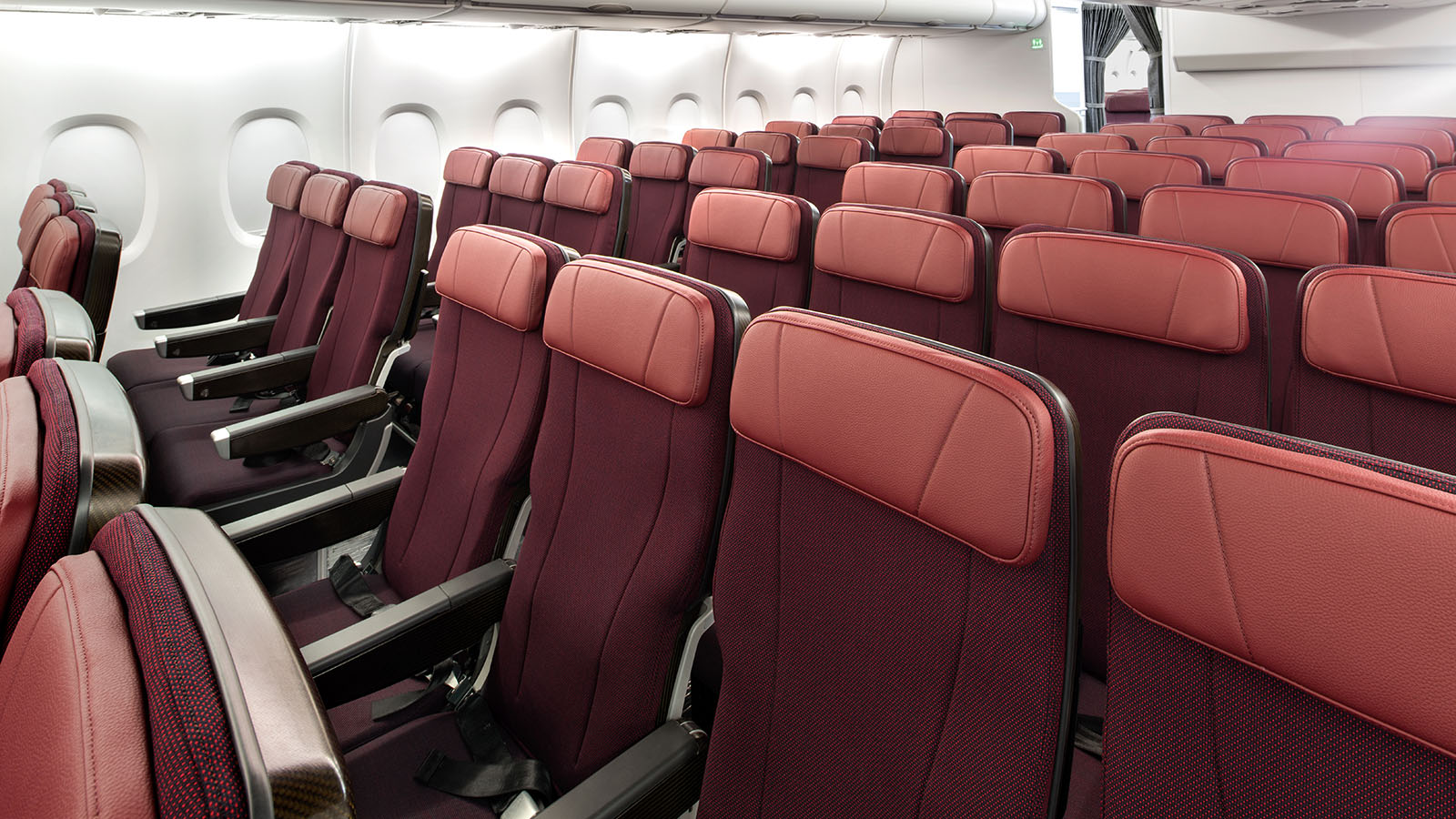 Those sitting in Economy haven't been forgotten, either. The refreshed Economy seats have newly contoured cushioning to provide a more comfortable journey, especially with the long-haul routes served by the A380. Economy passengers will also notice a slightly larger seatback screen.
Bored of your seat (or should I say suite)?
Even if you find yourself swanning it in Business or First Class, there are times in any long-haul journey when you just want to get out of your seat – even if it's just for a change of scenery. The refurbished A380 now provides a very inviting area to do just that.
The refurbished A380 now sports the newly upgraded Upper Deck lounge. It contains booth-style seating for 10 people, a self-service bar and an option to order signature drinks and snacks. This replaces the old L-shaped lounge that made it particularly difficult to mingle with travel companions.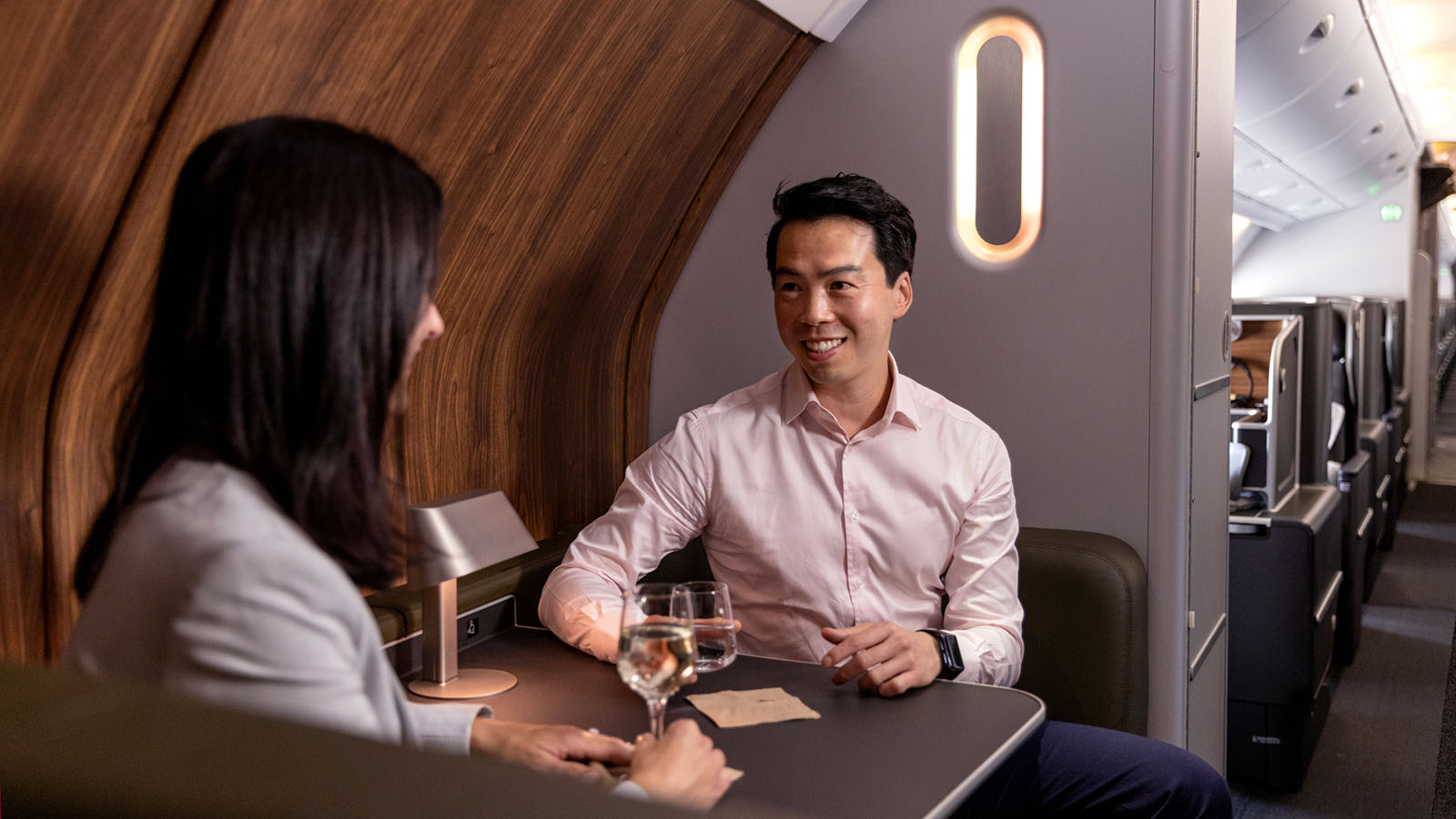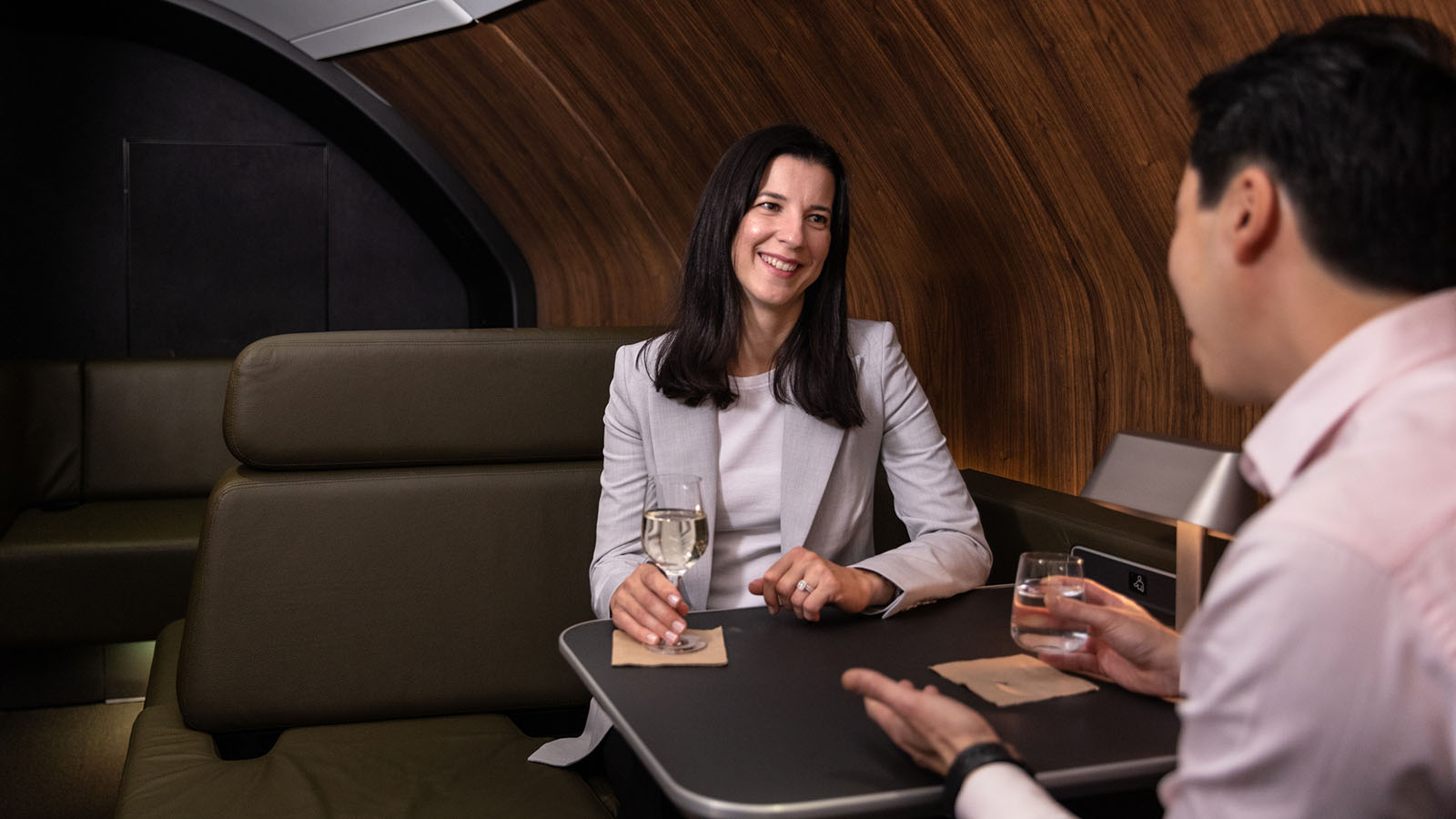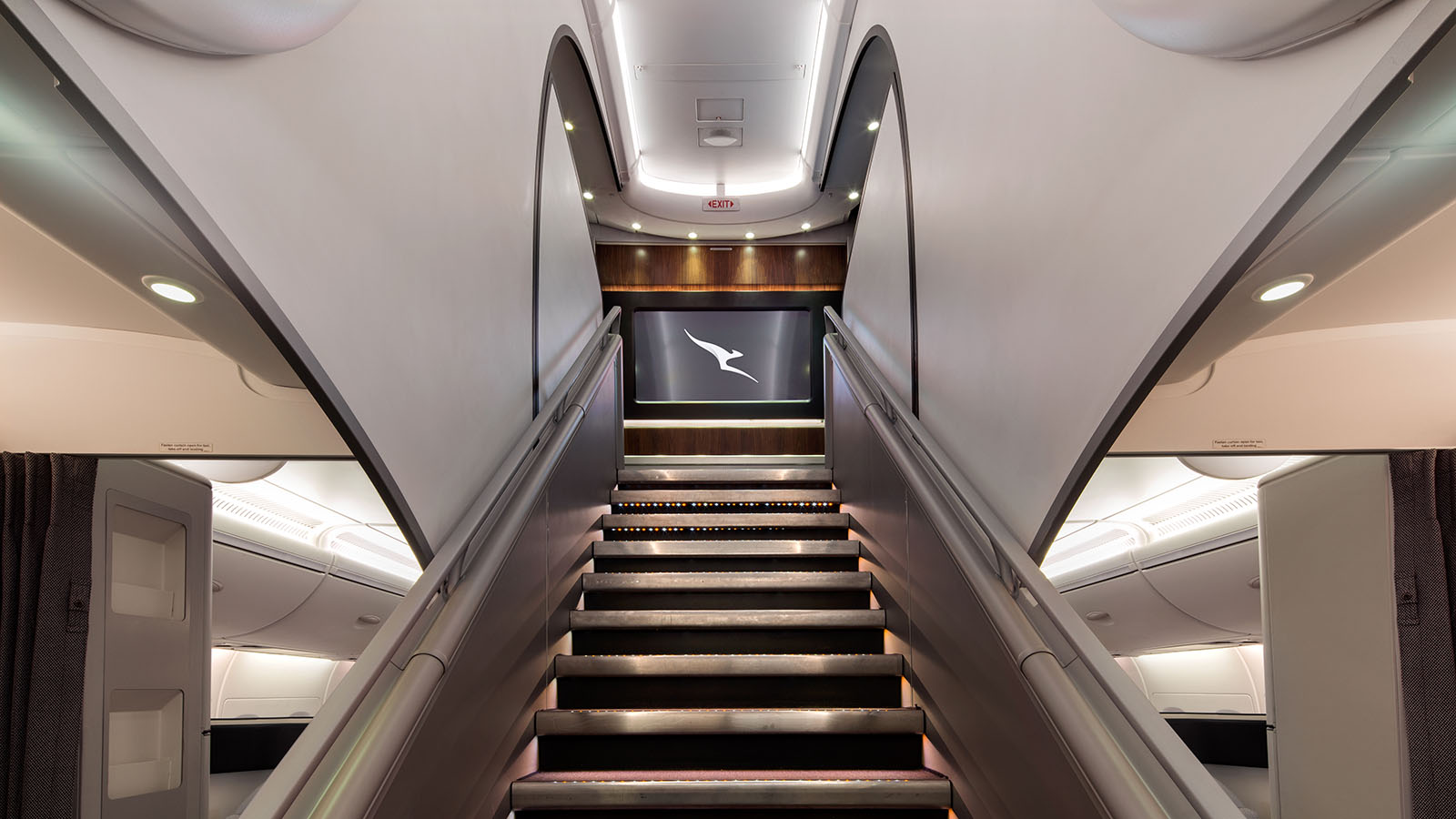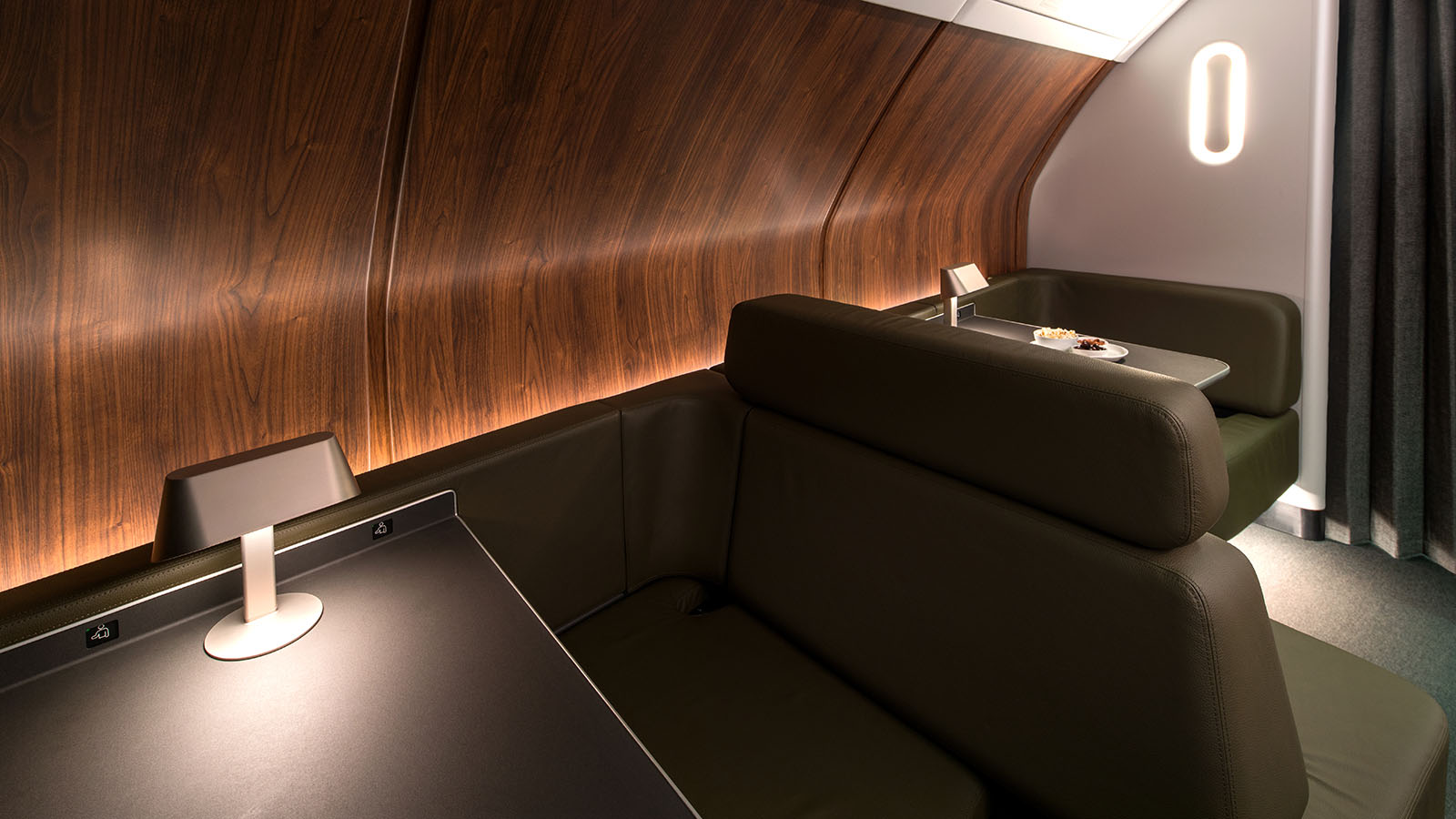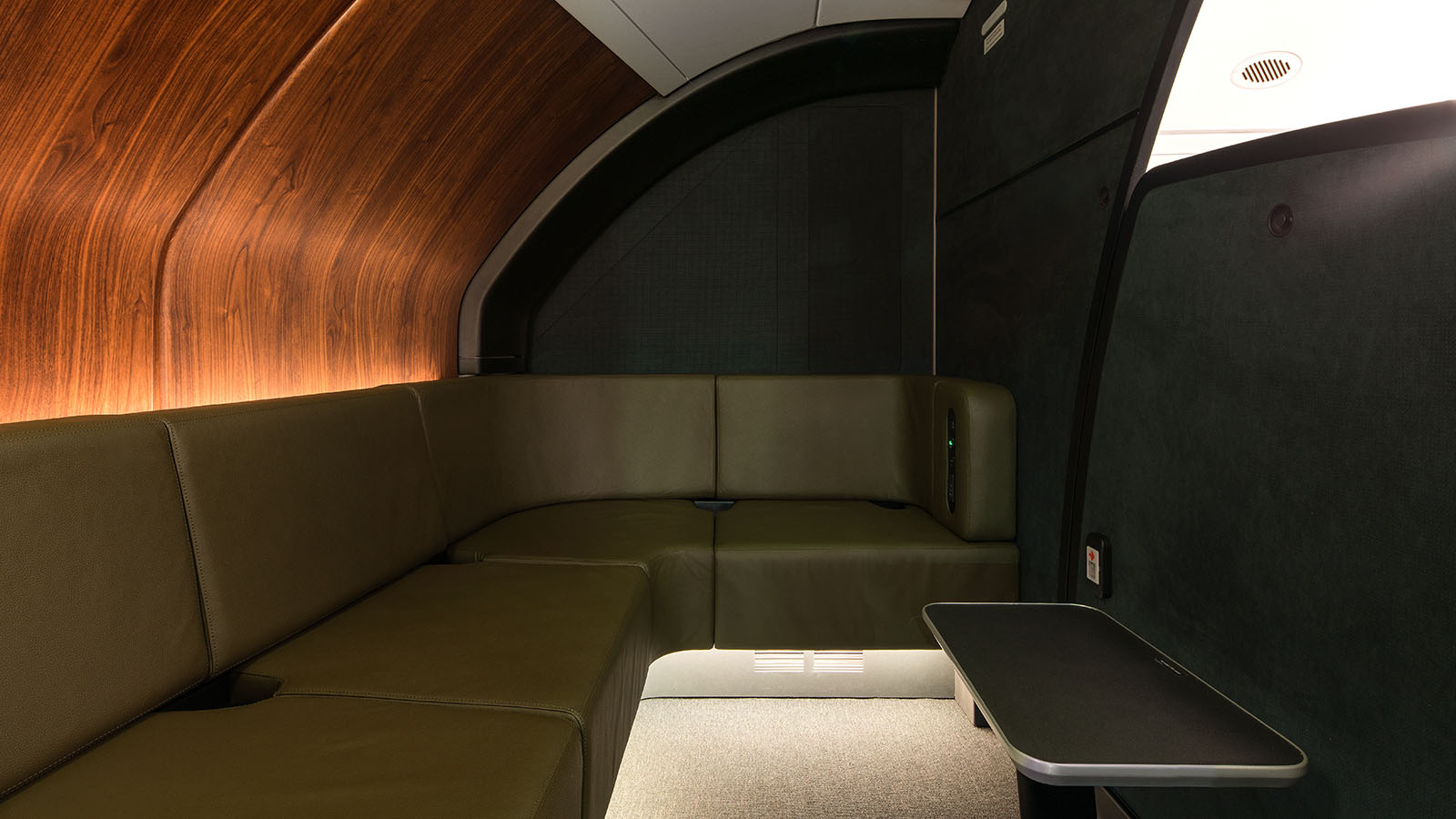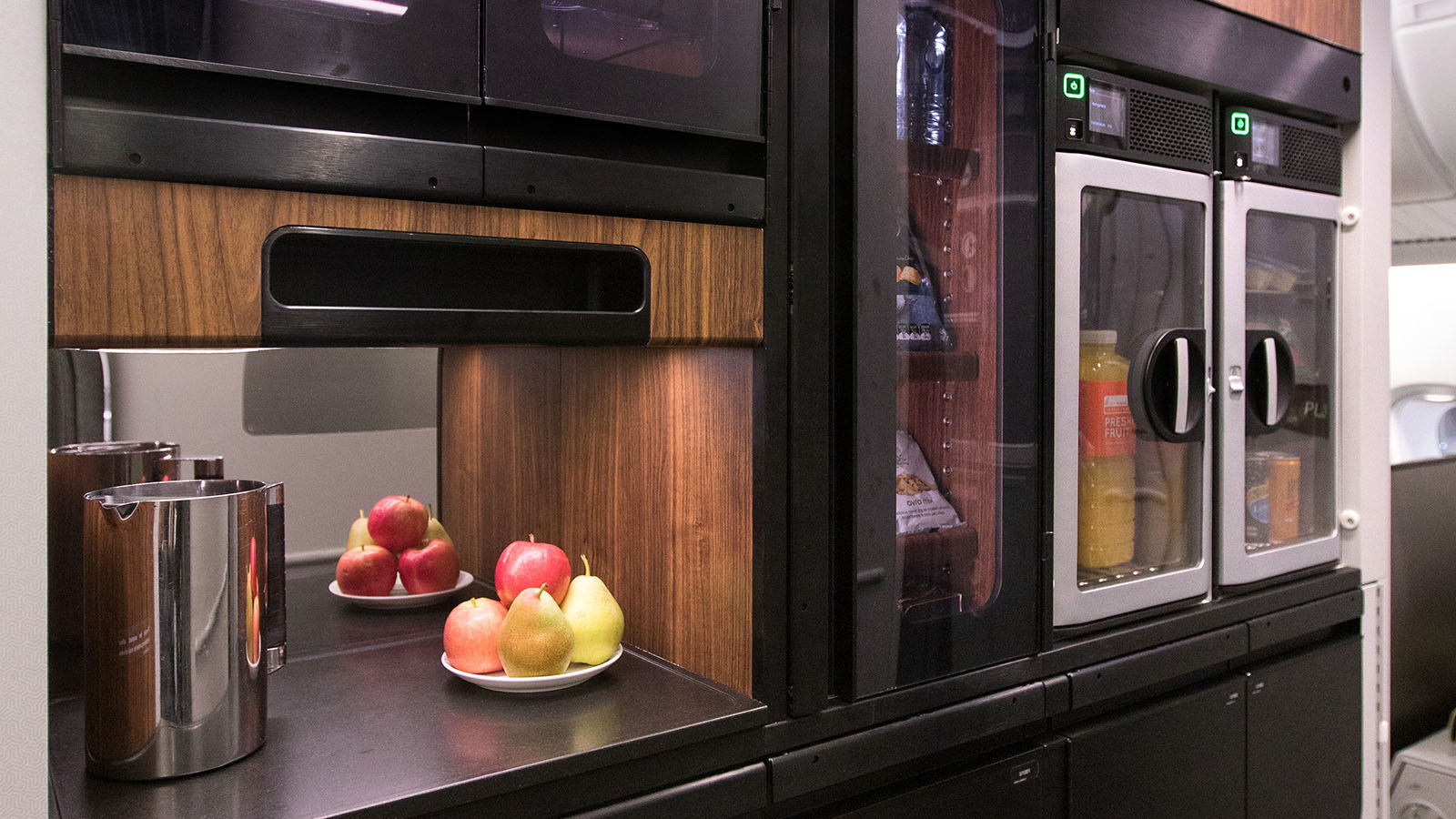 How many points do I need?
If you have been hoarding your Qantas Points during the past two years, now is a great time to use them. We know that long-haul premium flights offer frequent flyers the best bang for their buck. And if you redeem your points for flights on a refurbished A380, all the better!
Sydney to Los Angeles slots in as a Zone 8 redemption on the Qantas Classic Reward Flight table, while Sydney to London sits in Zone 10. So you will need the following Qantas Points for a one-way trip:
Sydney to Los Angeles
| | |
| --- | --- |
| | Qantas Points |
| First | 162,800 |
| Business | 108,400 |
| Premium Economy | 81,300 |
| Economy | 41,900 |
Sydney to London
| | |
| --- | --- |
| | Qantas Points |
| First | 216,900 |
| Business | 144,600 |
| Premium Economy | 108,400 |
| Economy | 55,200 |
Note that additional taxes, fees and charges will apply to all Qantas Classic Flight Reward redemptions. These charges are displayed on the confirmation screen just prior to booking.
Summing up
It's the day that many of us have been waiting for over the past two years. After all, Qantas returning to its full-service offering signals that international travel is truly back. And with the upgraded A380, the experience is actually better than it was pre-pandemic! A refurbished plane from tip to tail sees an upgraded travel experience for all four cabin classes, meaning a greater level of comfort and enjoyment throughout your journey.
And it's not just in the air that things are buzzing again. The Sydney and Melbourne International First and Business lounges will again operate as separate lounges, with a full-service offering.
This is a great news story and hopefully the start of many more re-openings and restarts across the travel industry as a whole. It certainly is well overdue!
Qantas brings back First Class, upgraded A380 superjumbos
was last modified:
August 25th, 2023
by